Pug Box is a monthly subscription built for adorable pugs and their owners! Each monthly box contains fun toys and delicious treats for the dog, as well as a cool pug-themed item for the human. The regular Pug Box is priced at $27.50 a month and contains 4-6 items, while the Premium Pug Box is $36.50 a month and contains 5-7 items.
This is a review of the Premium box!
DEAL: Get $5 off on your first box! Use coupon code HELLO5.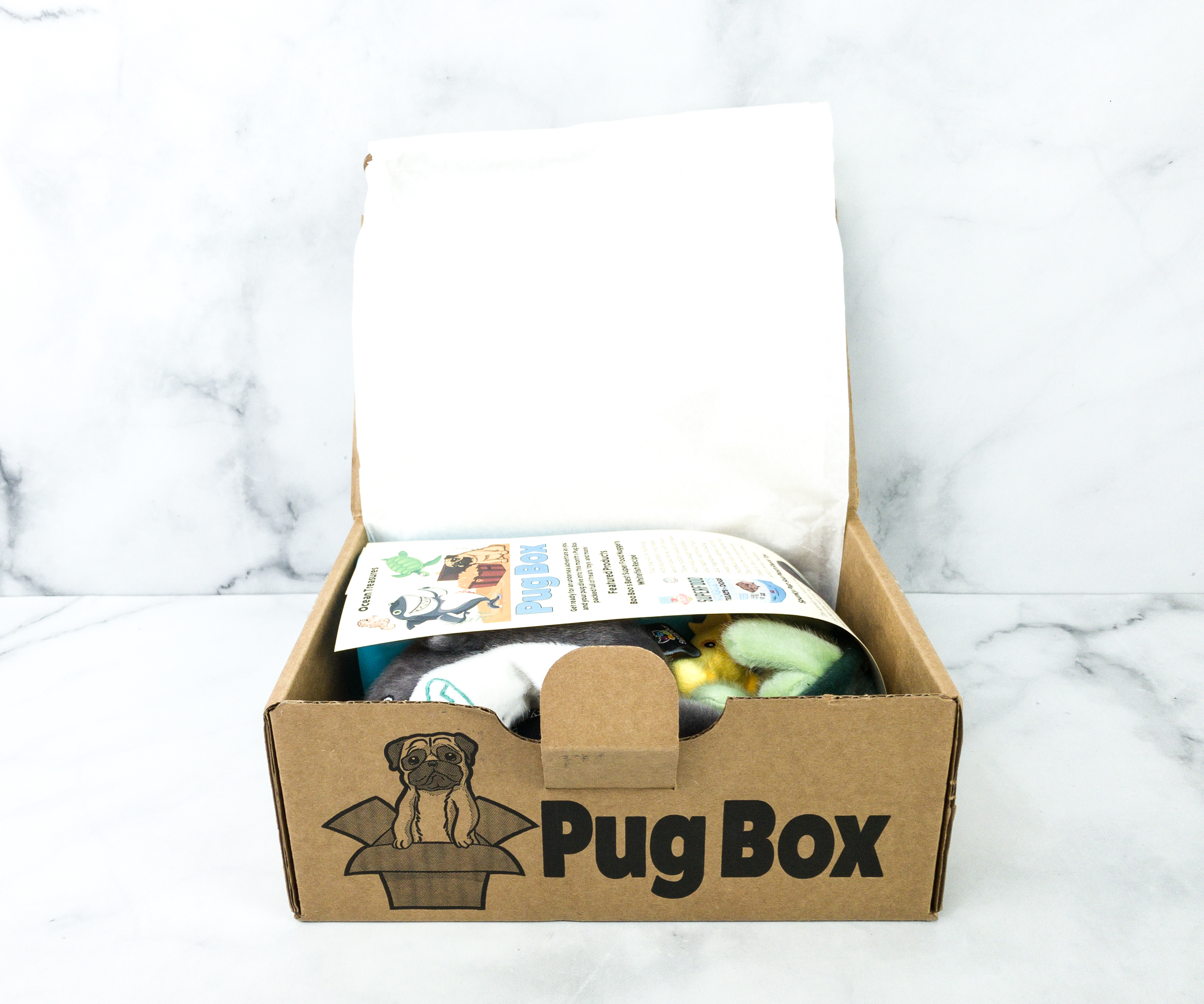 The items arrived in a brown box with Pug Box branding.
This month's box contains a lot of interesting items!
This pamphlet has all the details about this month's items.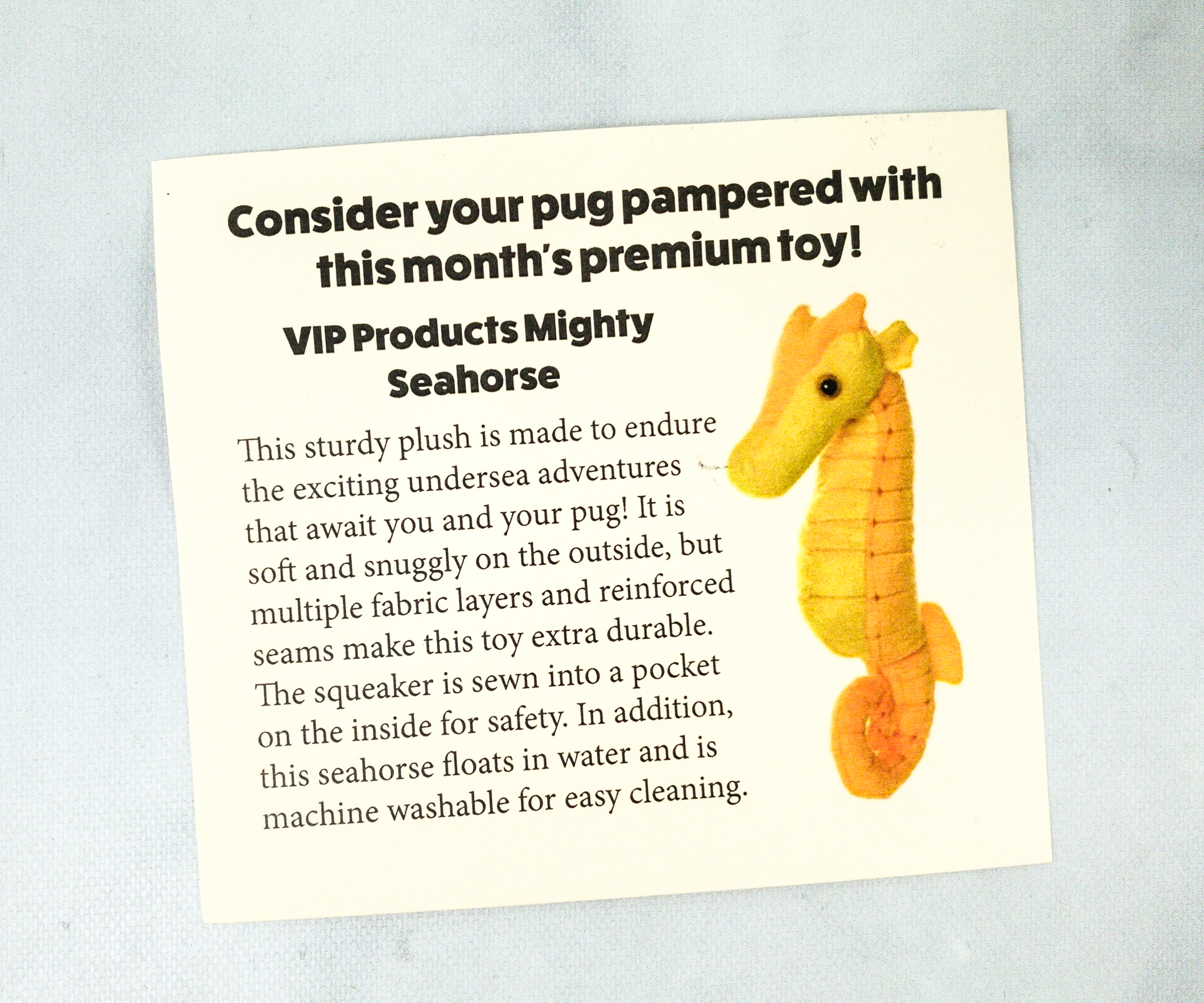 There's also another card that features this month's premium item, VIP Products Mighty Seahorse!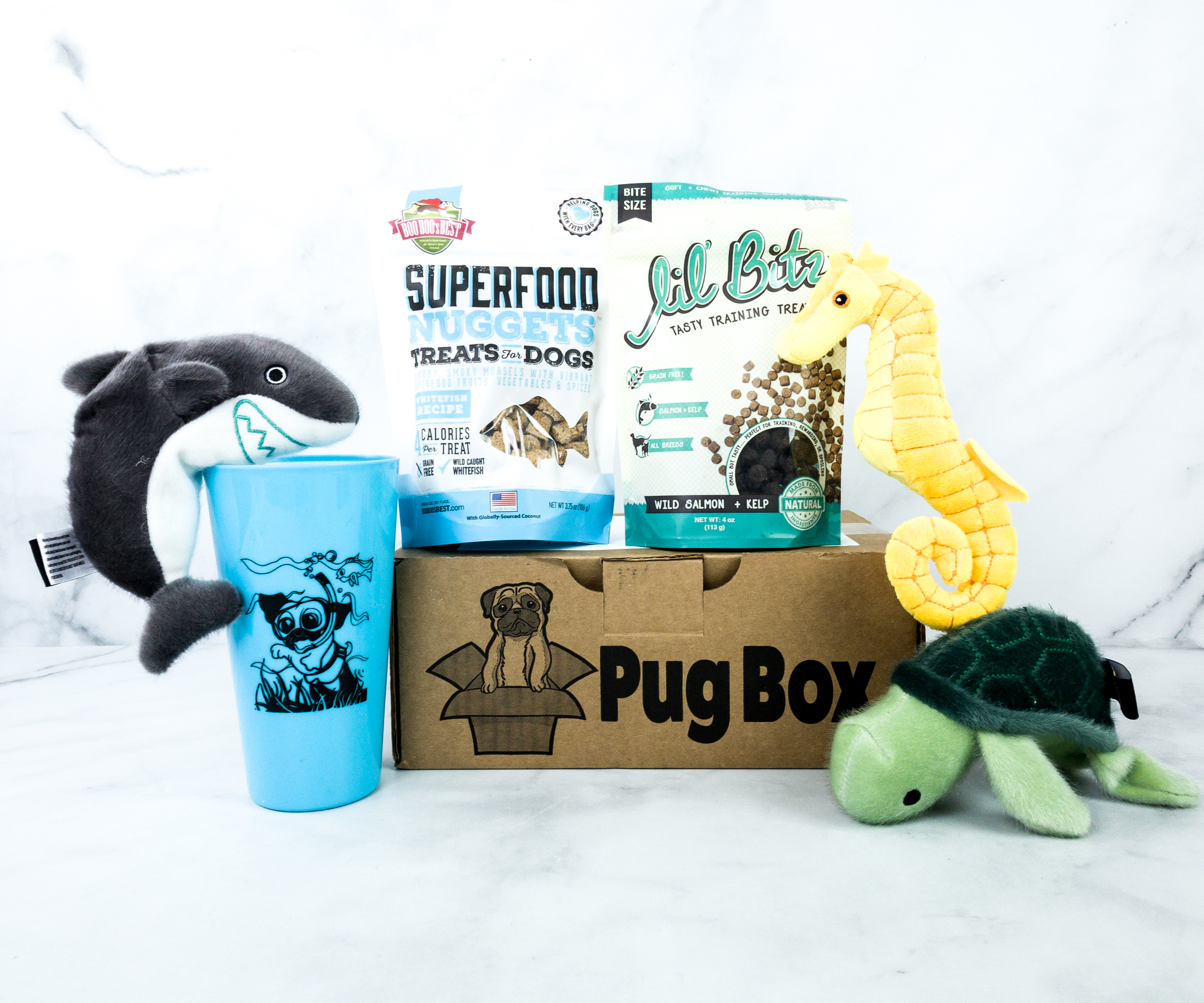 Everything in my August 2020 box!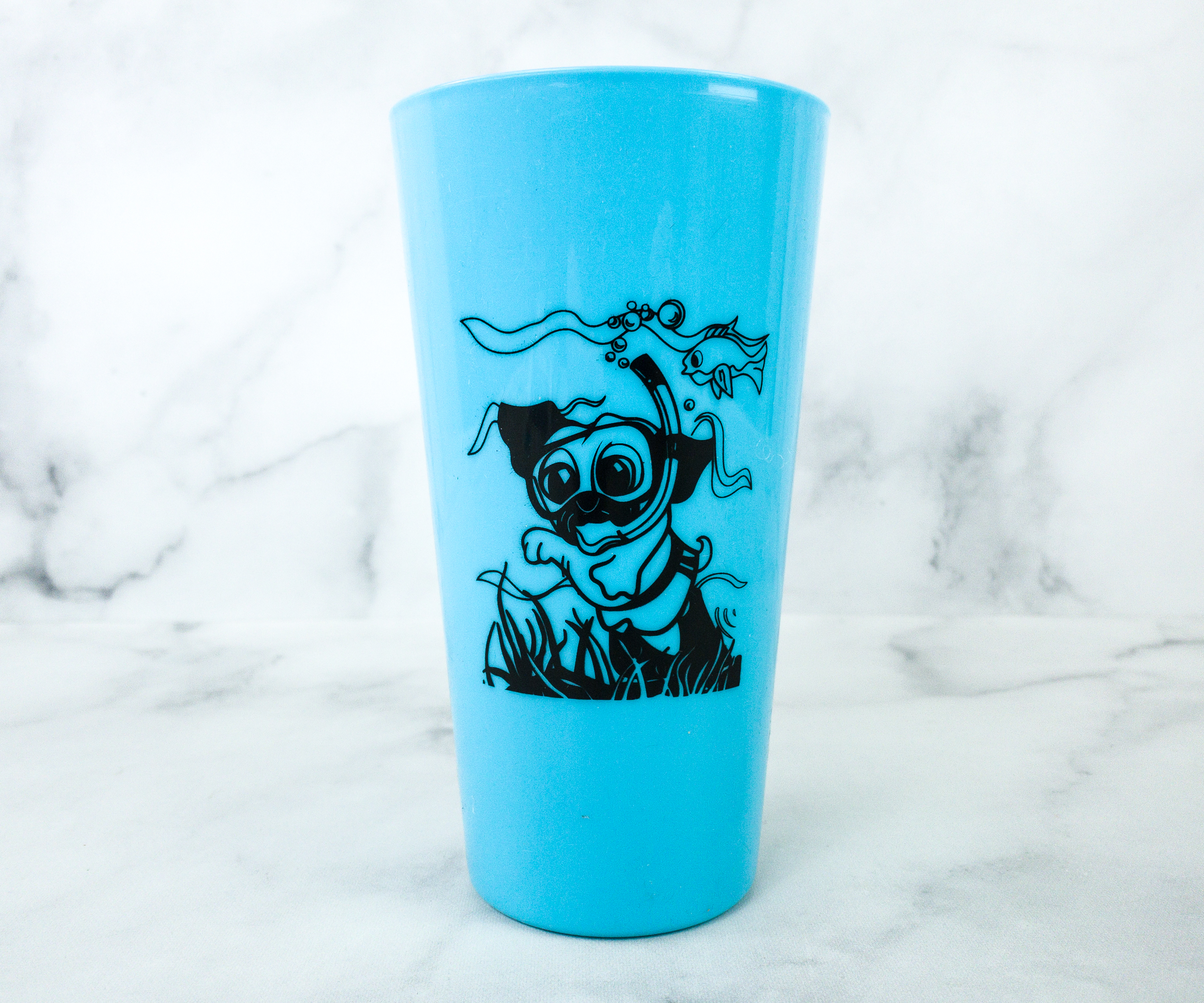 Tumbler. This month's bonus item is an underwater-themed tumbler! It's made with dishwasher safe plastic in aqua blue color.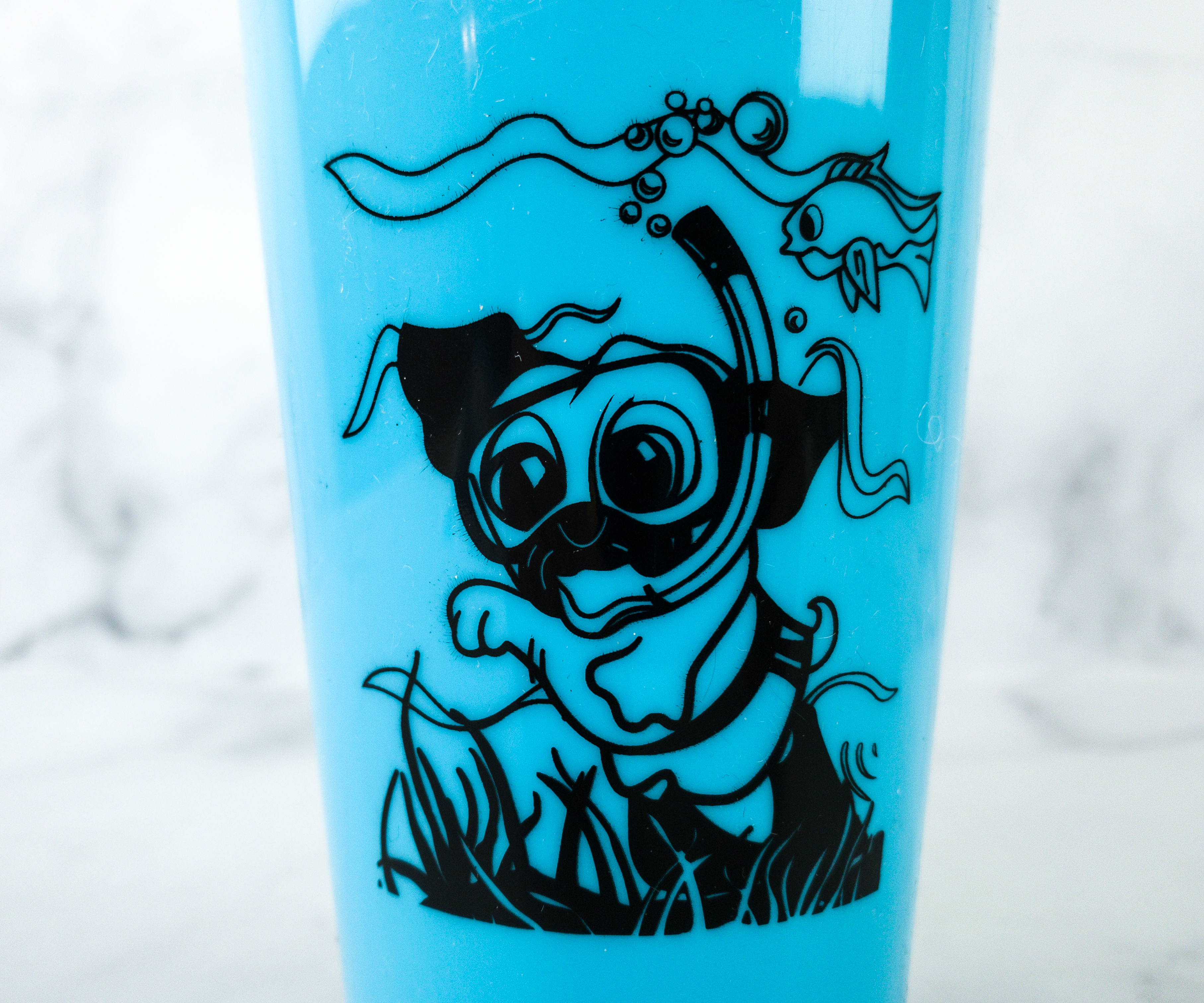 This tumbler features an image of a pug snorkeling underwater! Adorable!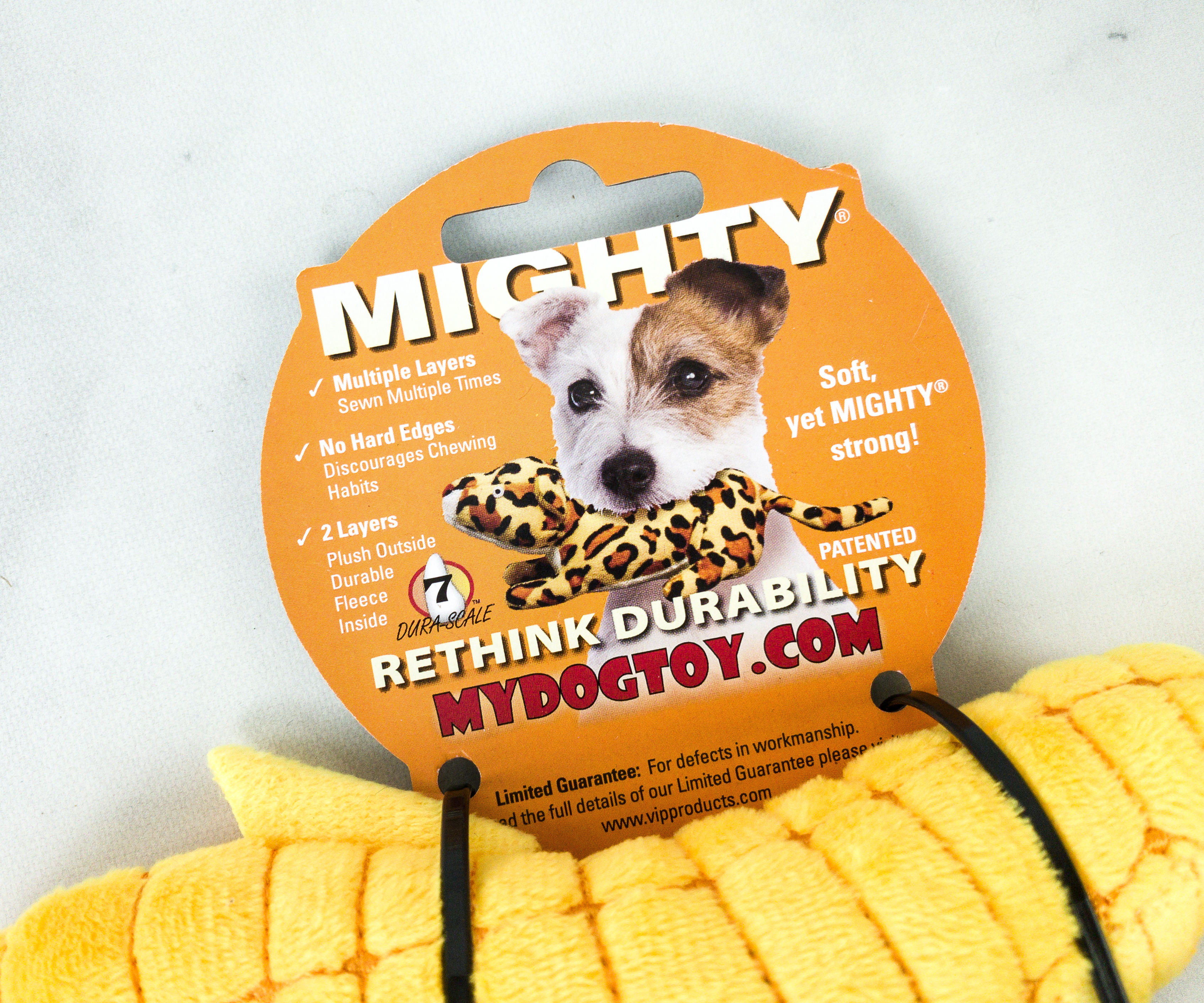 Mighty Seahorse Dog Toy ($22.89) The featured toy of the month is a yellow-colored seahorse plushie! It's a durable toy made with soft plush on the outer layer and heavy fleece underneath.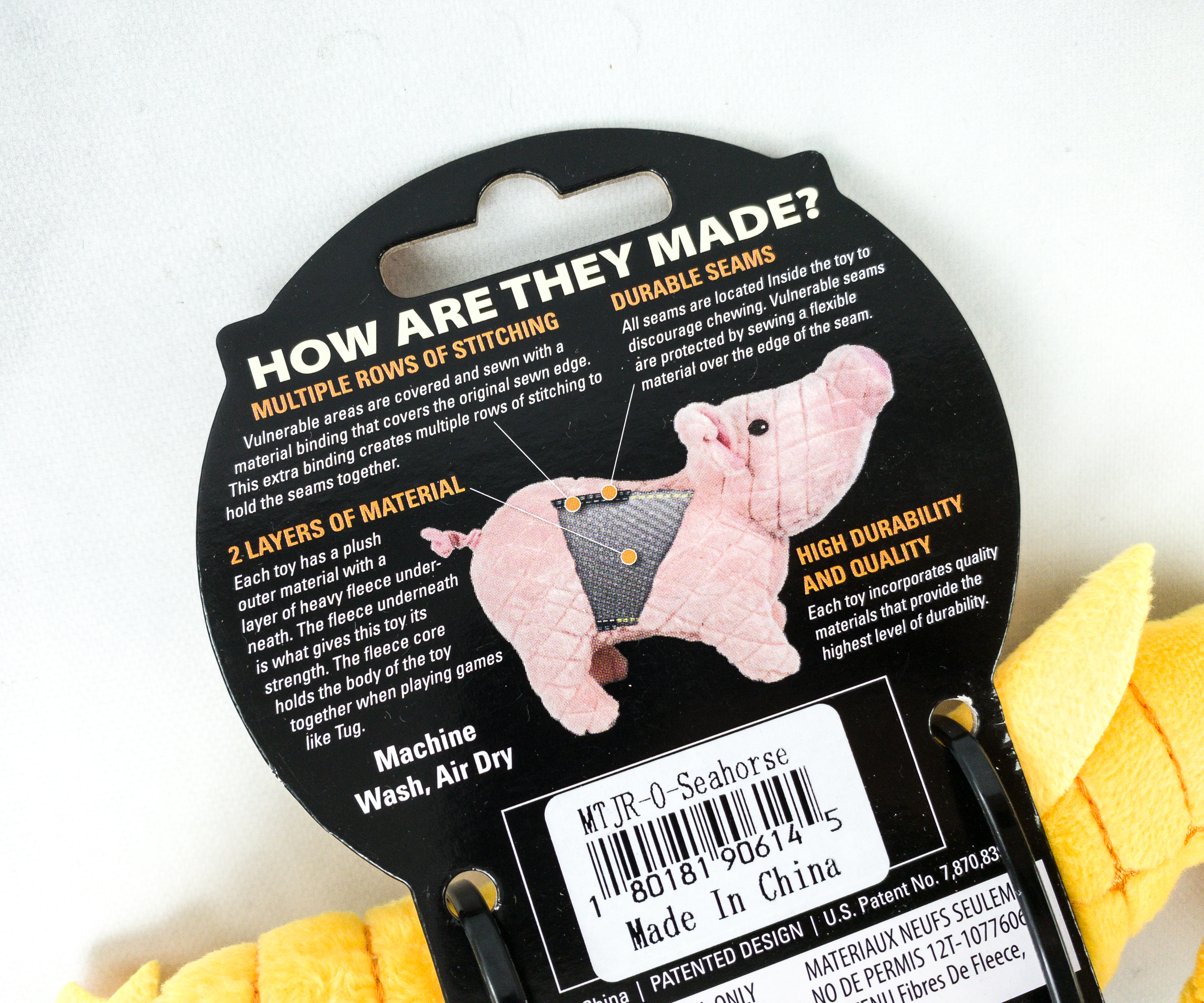 According to the tag, this toy is made in China.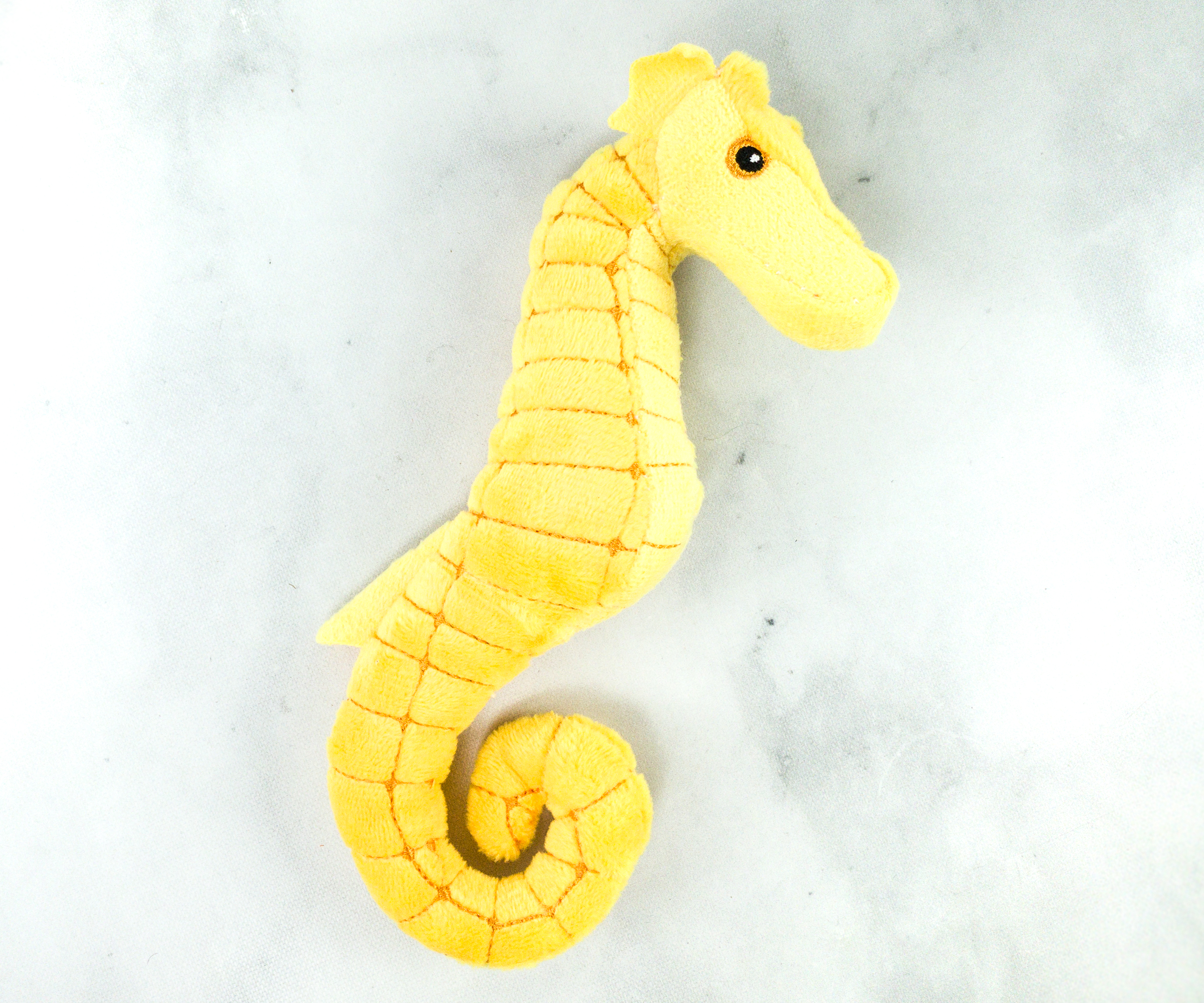 This seahorse plush toy is soft and cuddly! It also features multiple rows of stitching, providing additional bind to hold the seams together to make them extra durable. What I like about this toy is that it floats in water and is machine washable as well!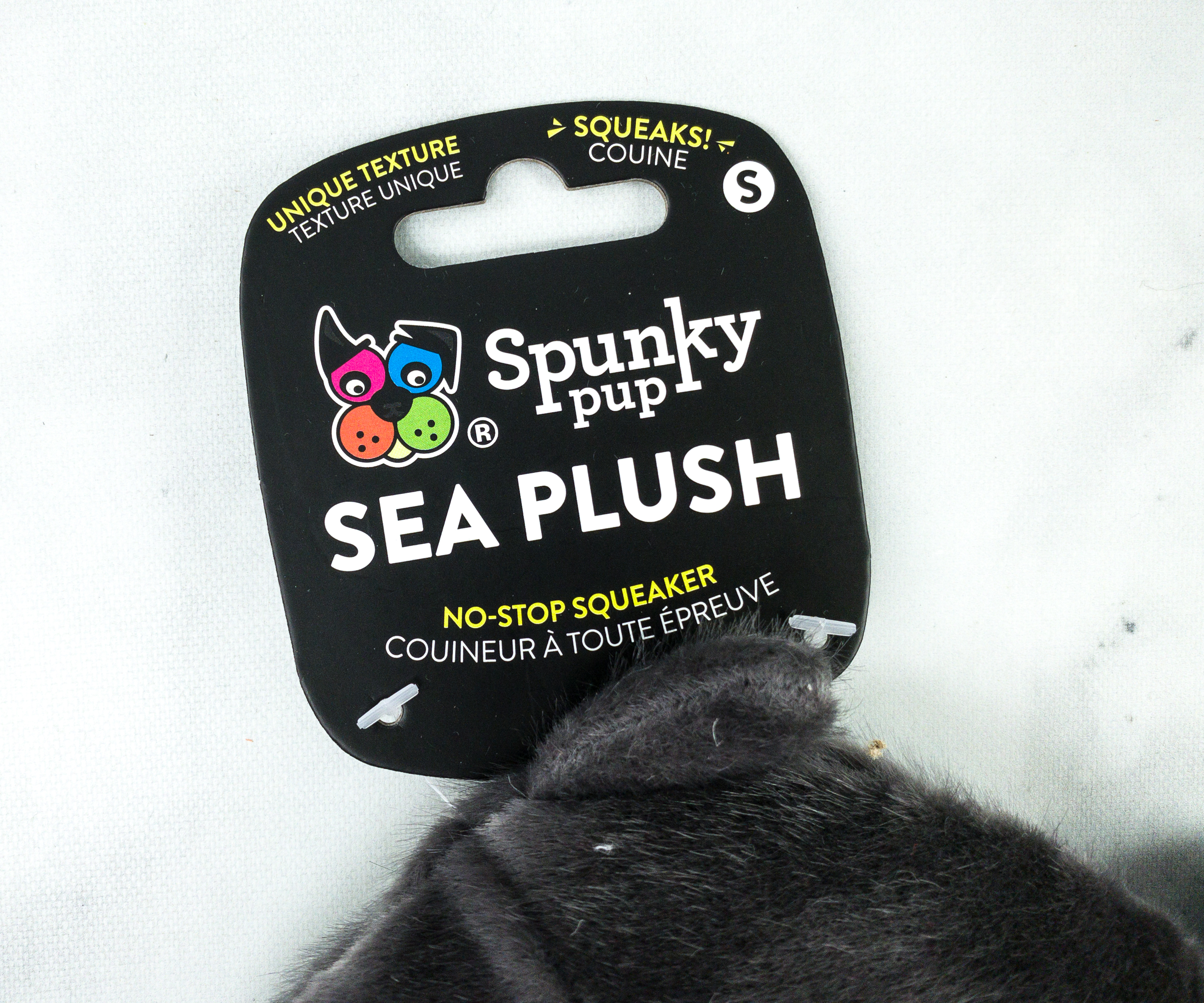 Spunky Pup Sea Plush Shark ($8.79) Here's another plush toy inspired by an underwater creature, a deep-sea, great white shark!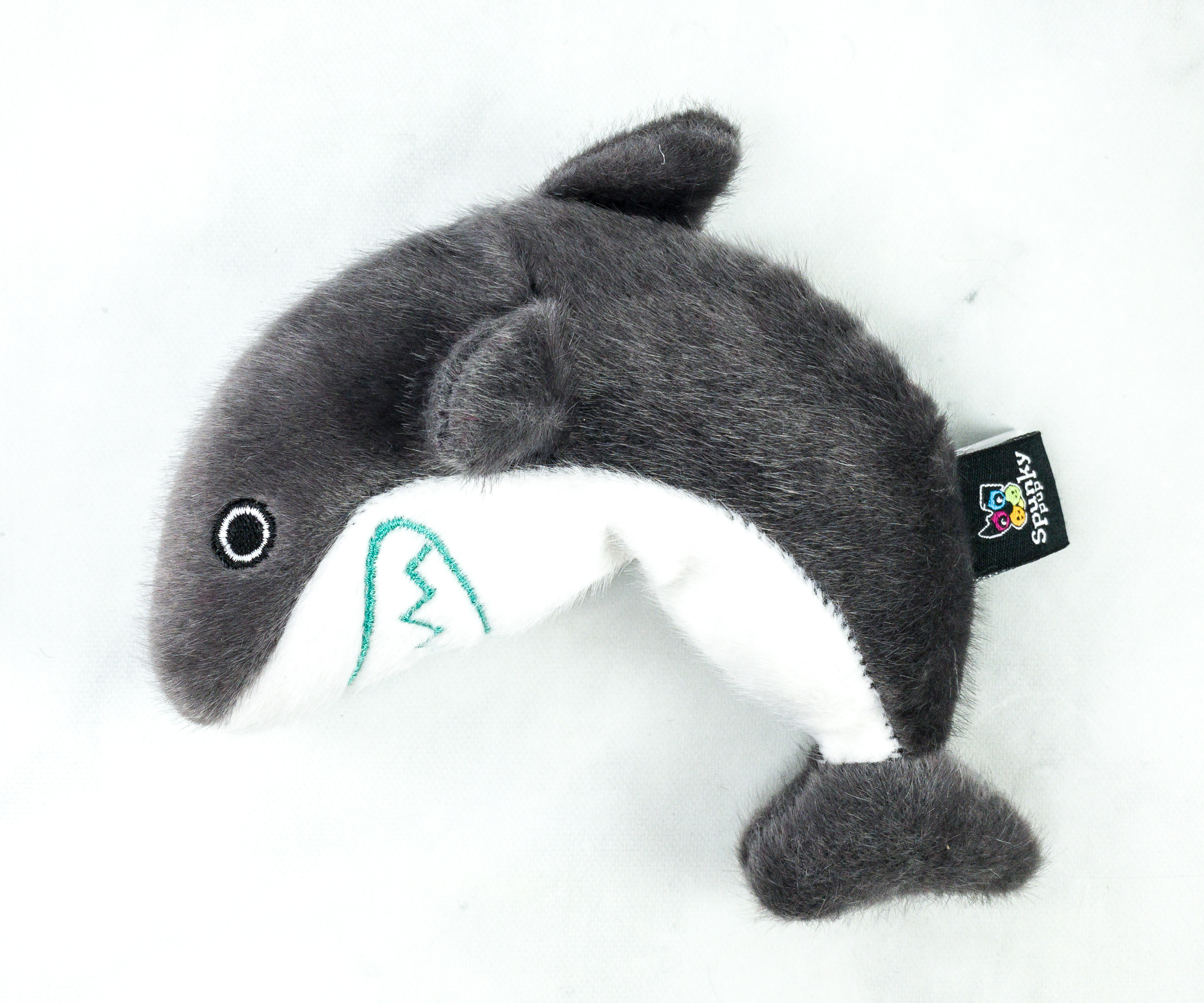 The shark plush toy comes with a unique furry fabric texture and a built-in no-stop squeaker that continues to squeak even when punctured. This toy floats in water, making it an ideal companion for a dip in the pool or bath.
Spunky Pup Sea Plush Turtle ($6.99) The third plushie animal toy we received is inspired by a reptile that can live both on land and water: a sea turtle!
It's a small toy that measures about 6 inches long. It's made from soft, furry fabric with reinforced stitching.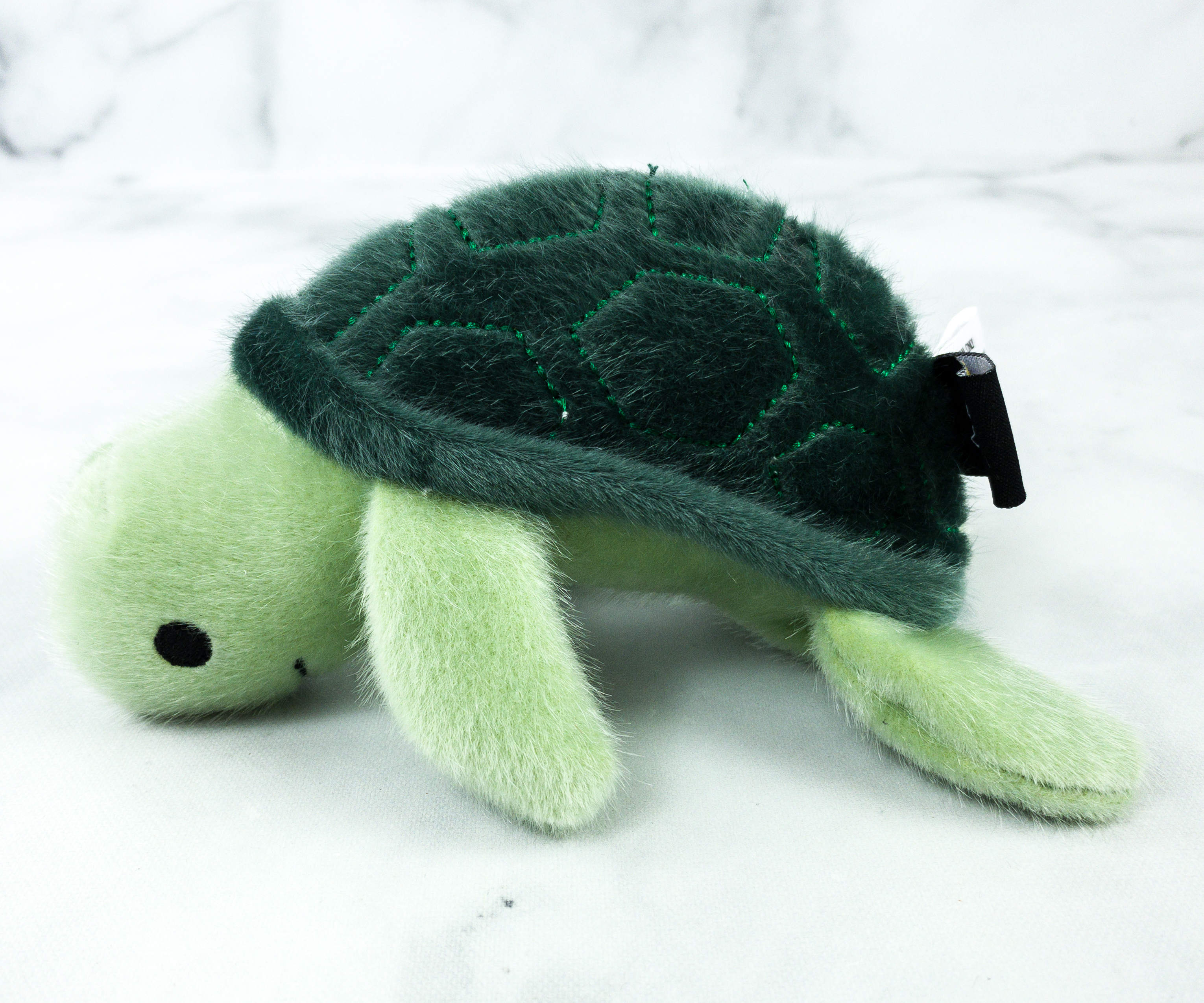 Like the shark, this turtle also comes with a no-stop squeaker that continues to squeak even when punctured. It floats on water as well!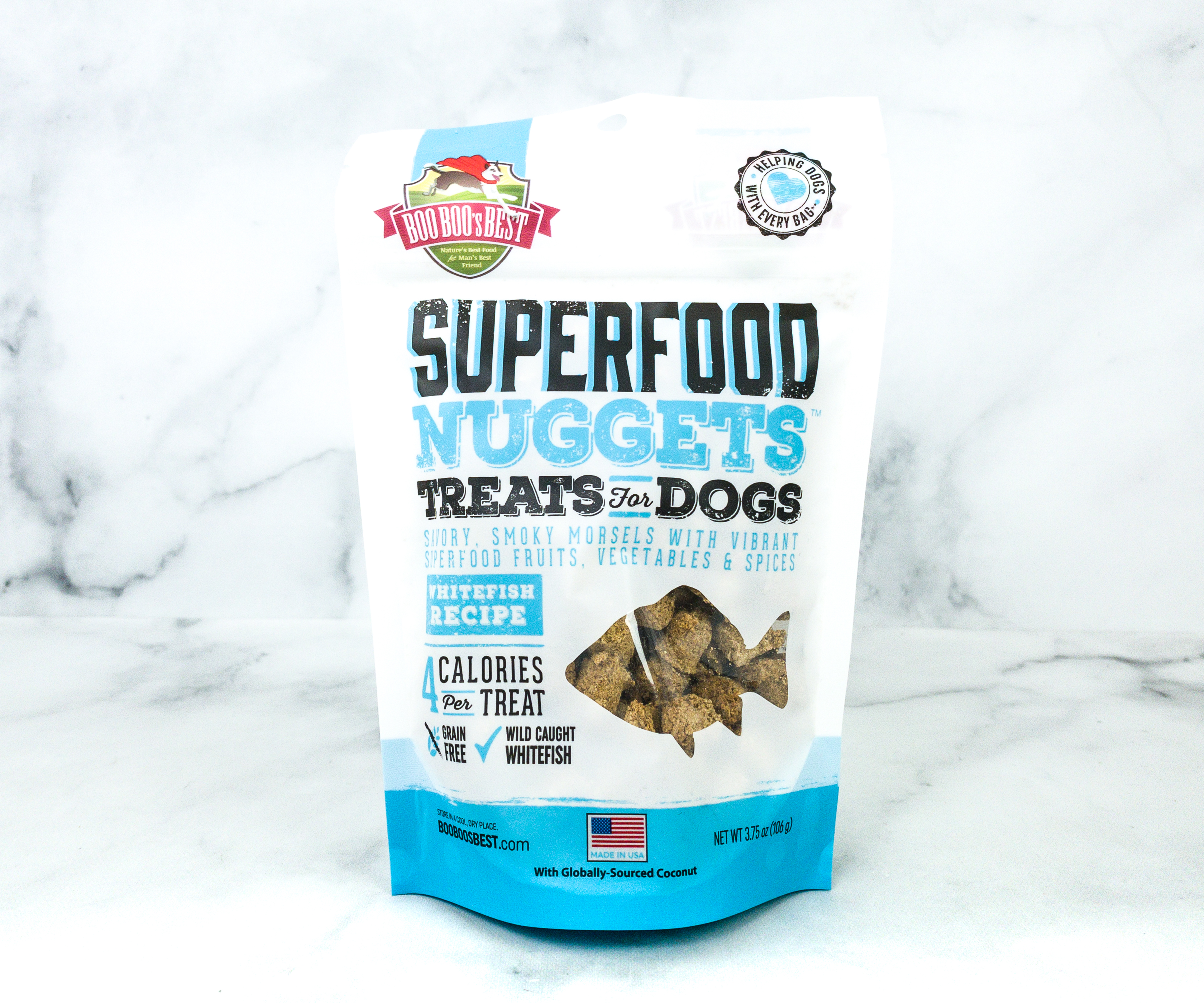 Boo Boo's Best Superfood Nuggets Treats for Dogs Whitefish Recipe ($7.99) It's a bag of salmon-flavored nuggets, made from real whitefish wild-caught in the Pacific Northwest USA and other healthy ingredients such as sweet potatoes, carrots, pumpkins, kale, blueberries, and turmeric.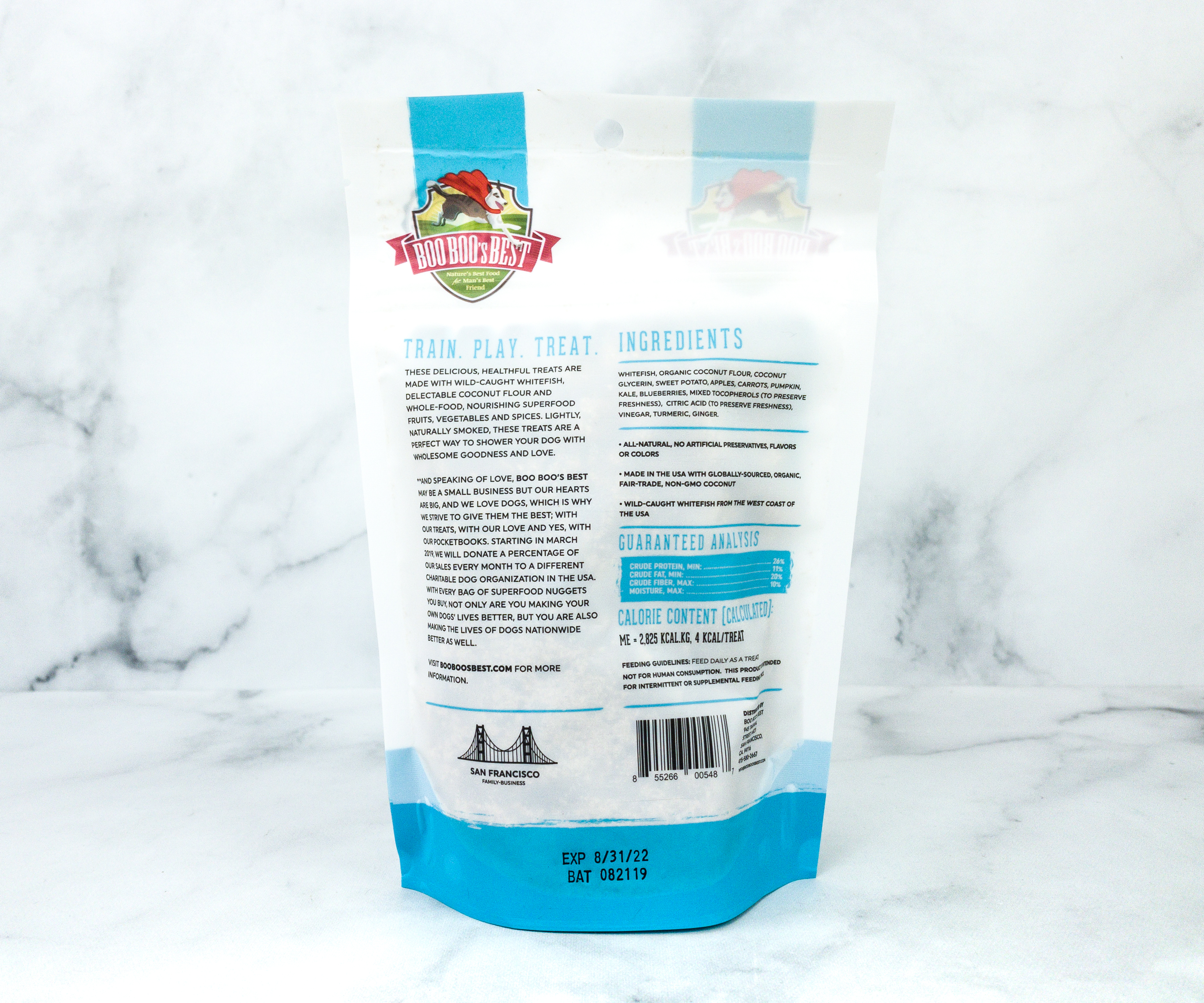 This treat doesn't contain artificial preservatives, flavors, or colors. It's even grain-free!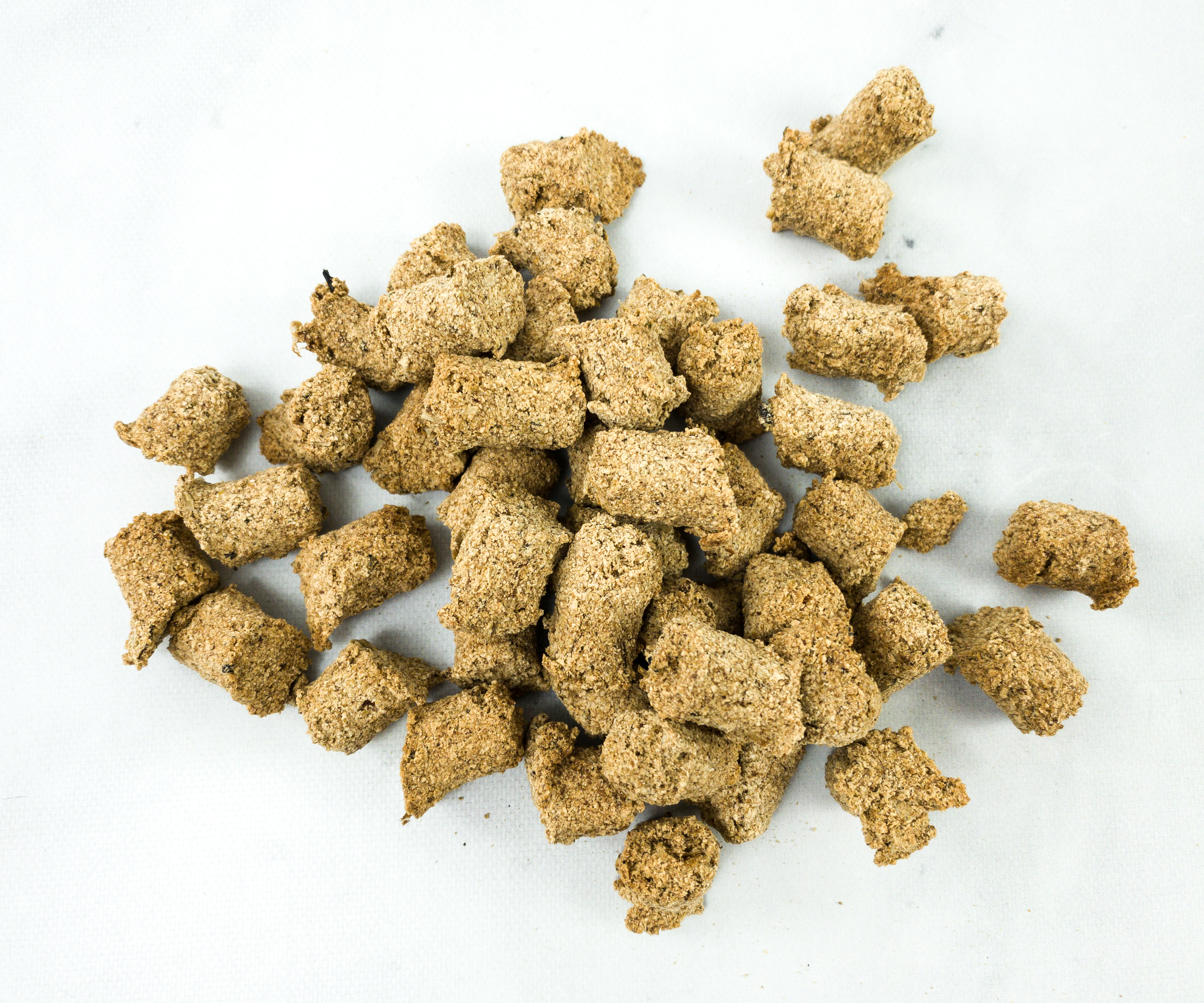 Inside the bag are crunchy, bite-sized, treats packed with protein and omega-3 fatty acids which are great for a dog's skin, coat, heart, and immune system!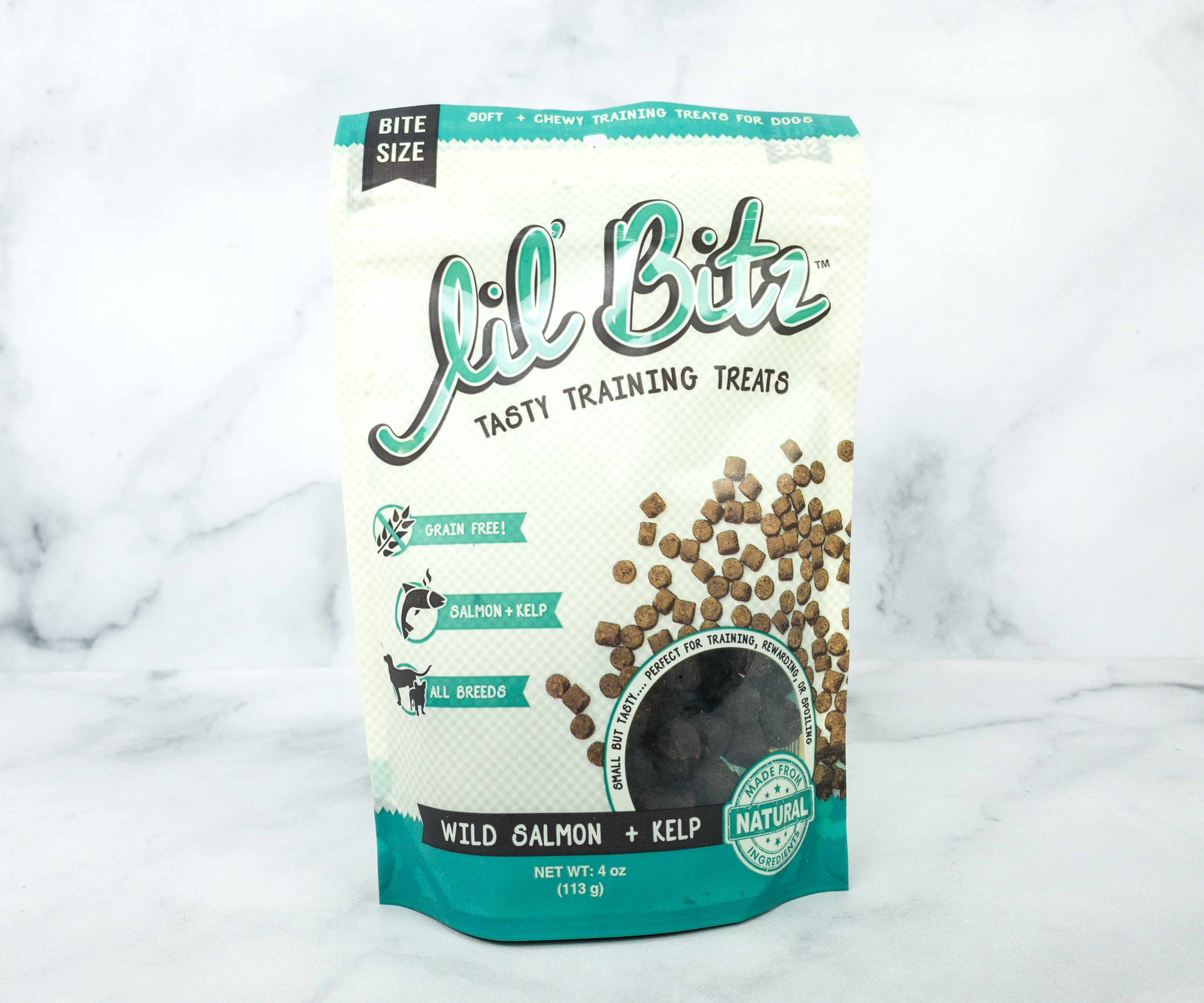 Lil' Bitz Tasty Training Treats Wild Salmon + Kelp ($6.62) This second bag of treat also contains salmon as its main ingredient. It also contains kelp, dried apple pomace, vegetable glycerin, and natural flavors.
According to the back of the bag, these treats are designed for all types of dog breeds. It's so nutritious and a great source of protein, fiber, and omega-3 fatty acids.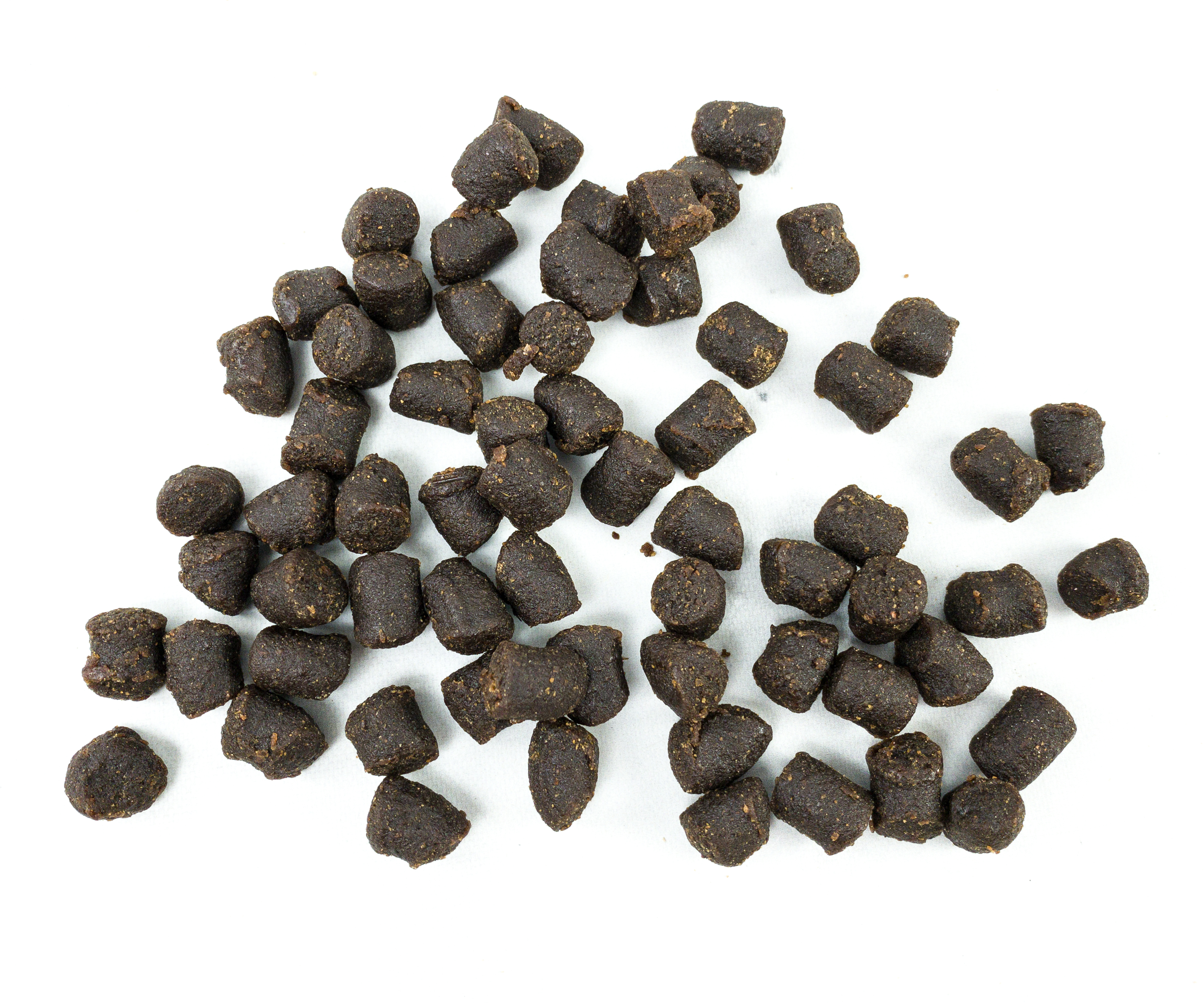 Each piece is moist, chewy, and bite-sized, and they are perfect as training treats!
We love this month's underwater-themed toys and treats from Pug Box! All the plush toys we received are not just adorable, they are also made using high-quality materials. The treats were really awesome as well because they're made without nasty fillers. Getting this subscription every month is an absolute joy for pug lovers! They even included an item for pet parents, which is a cute tumbler that you can use to enjoy your favorite drink. If you want fun goodies for your dogs and for yourself as well, Pug Box is the way to go!
What do you think of this month's Pug Box?