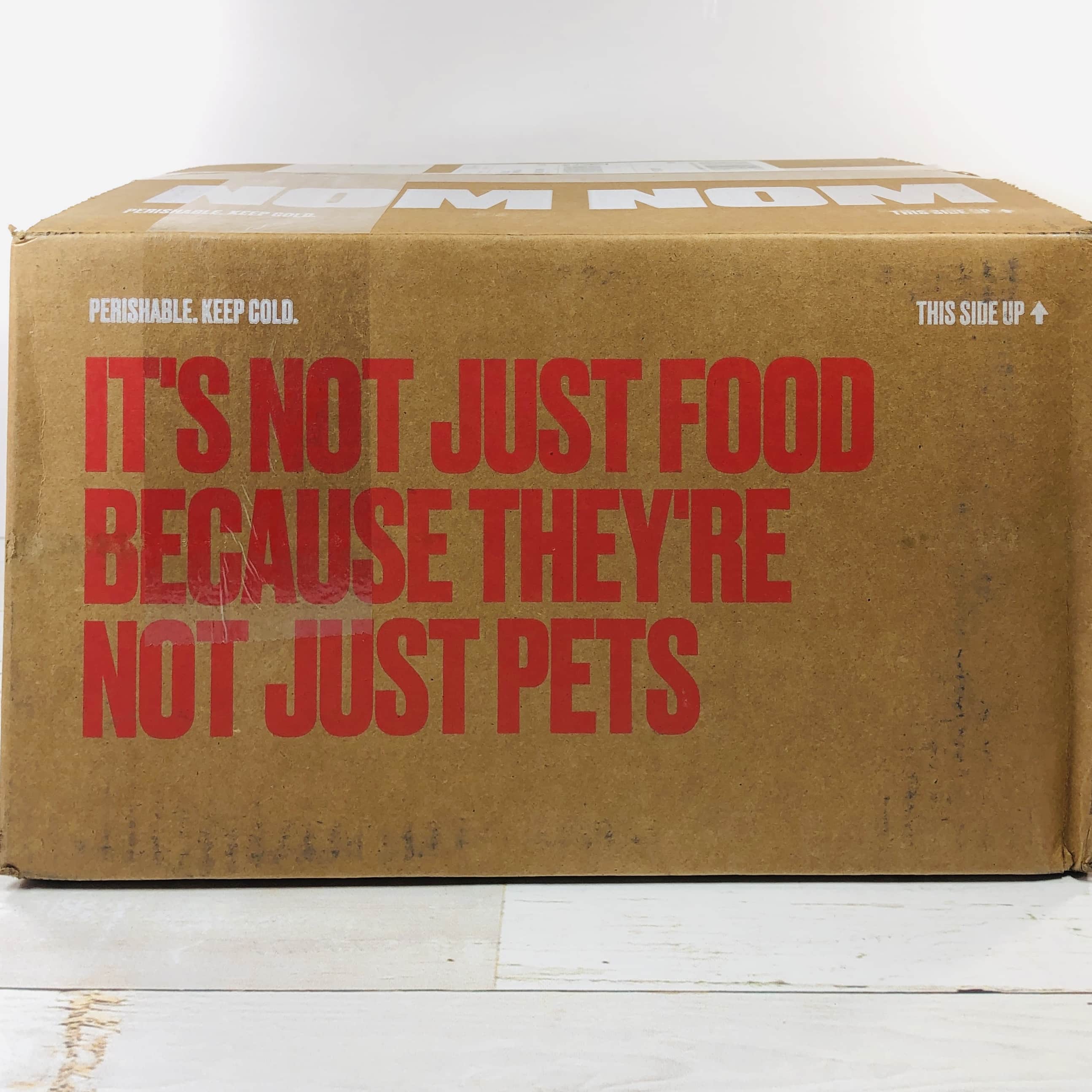 Nom Nom is a service that delivers vet nutritionist-developed fresh and healthy pet food on a weekly schedule. You can get fresh, USDA-grade meals for your dog or cat, and in this review we will see what they send for furry feline friends. The food sent is fresh, never frozen, although you can freeze it once you get it in your paws. When you sign up, you will need to create a profile for your pet so that the meal plan can be customized to your pet's needs, based on their weight, size, etc. Price will vary per plan and you will need to request a quote on the Nom Nom website. Plans start at $20 a week plus receive a discount for multi-pet families.
Our recipes don't contain artificial preservatives, fillers, "meal" protein, or by-products which you'll typically find in kibble or canned foods.
Our ingredients are gently cooked to ensure maximum nutrient retention and reduce the risk of harmful bacteria (particularly for puppies, kittens, senior pets, or pets with a compromised immune system) associated with raw ingredients.
You'll see the health benefits a fresh food diet has to offer your pet—including a shinier coat, healthier skin, smaller stools, brighter eyes, more energy, and excitement for meal time!
Get 50% off your first order -that's 2 weeks worth of fresh cat or dog food! Just use this link and use the coupon code 50off at checkout.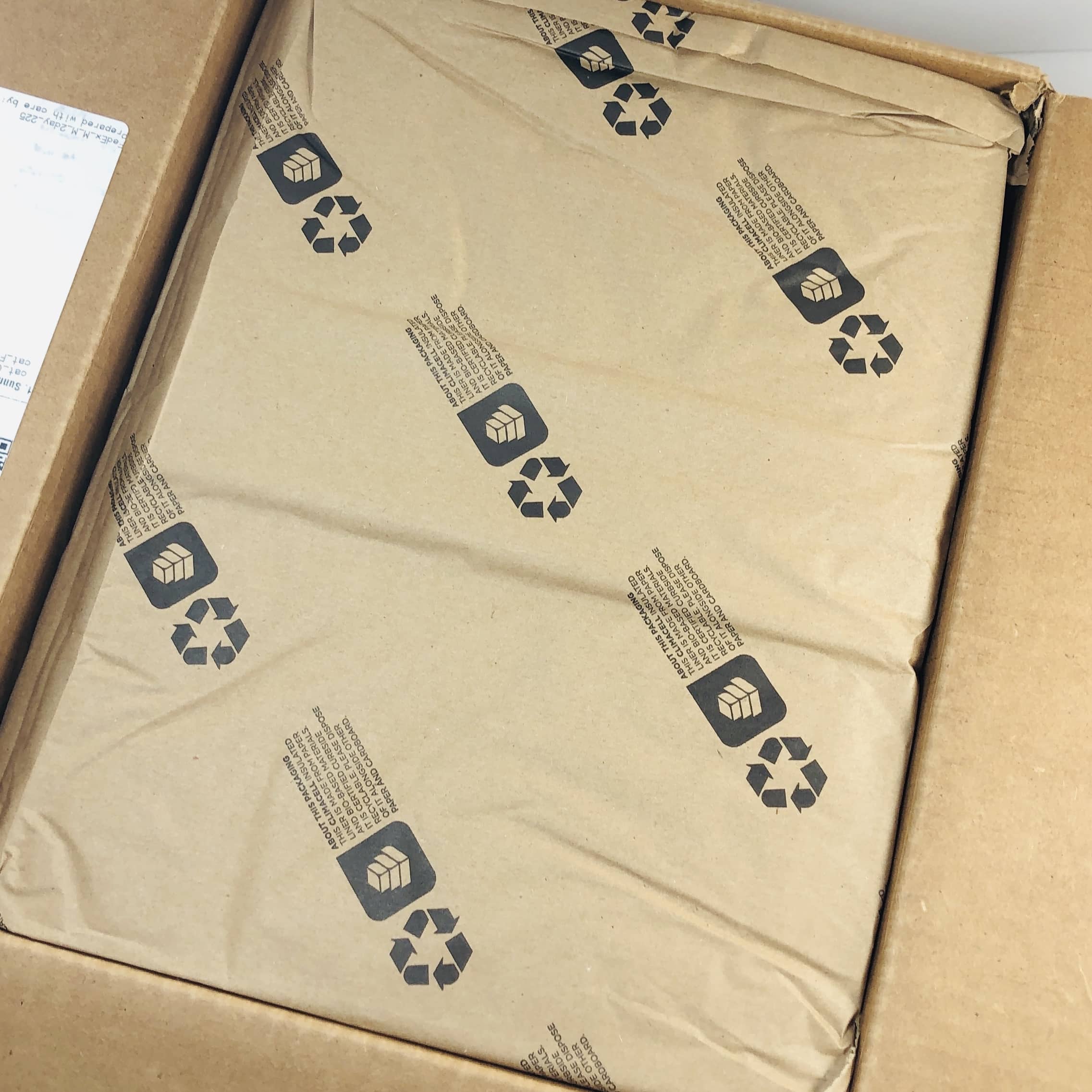 My items were shipped with dry ice, which had melted by the time it got to my home, however, the food was still chilled.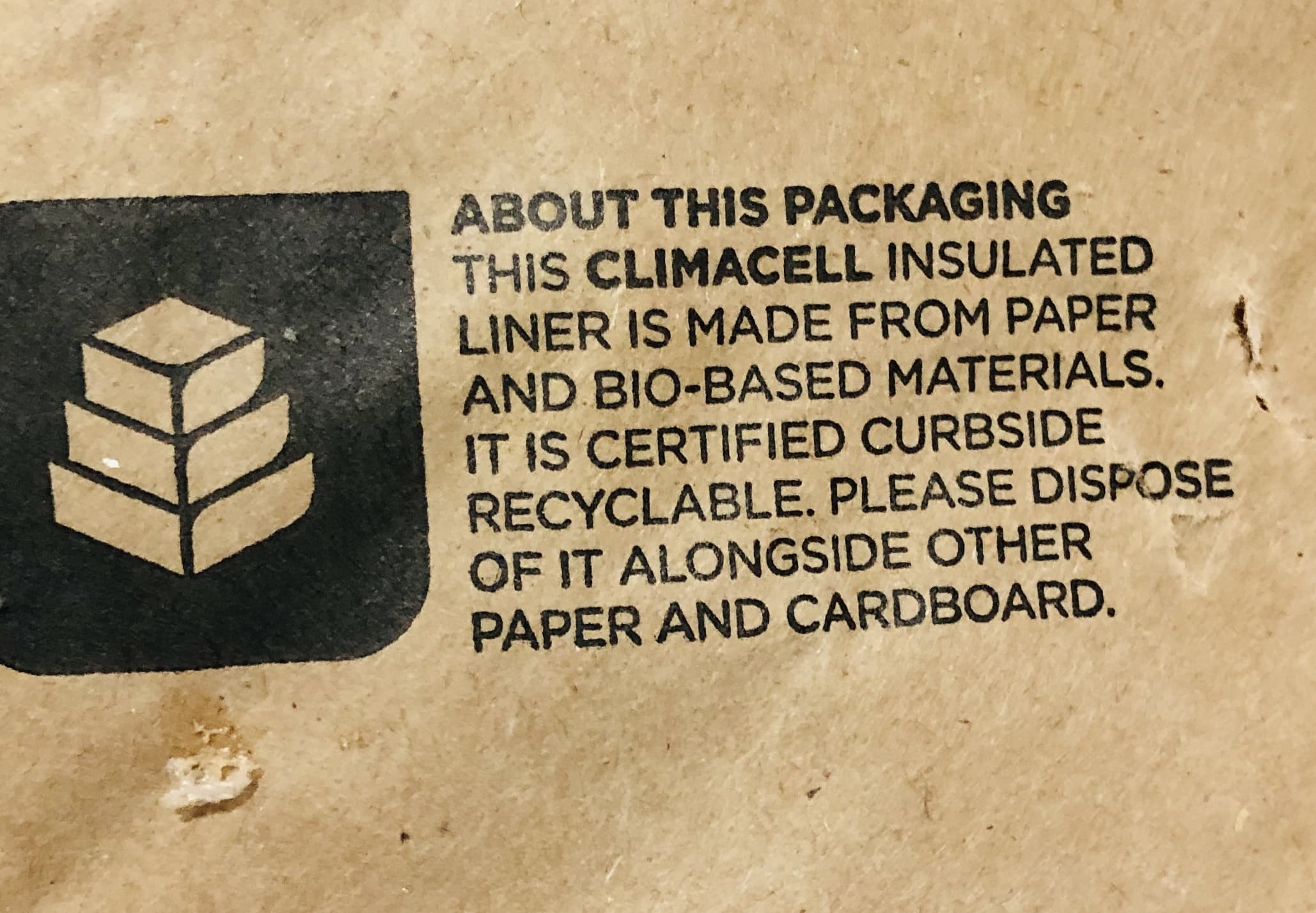 The liner is made of paper and "bio-based" materials. It can be left in your recycling bin!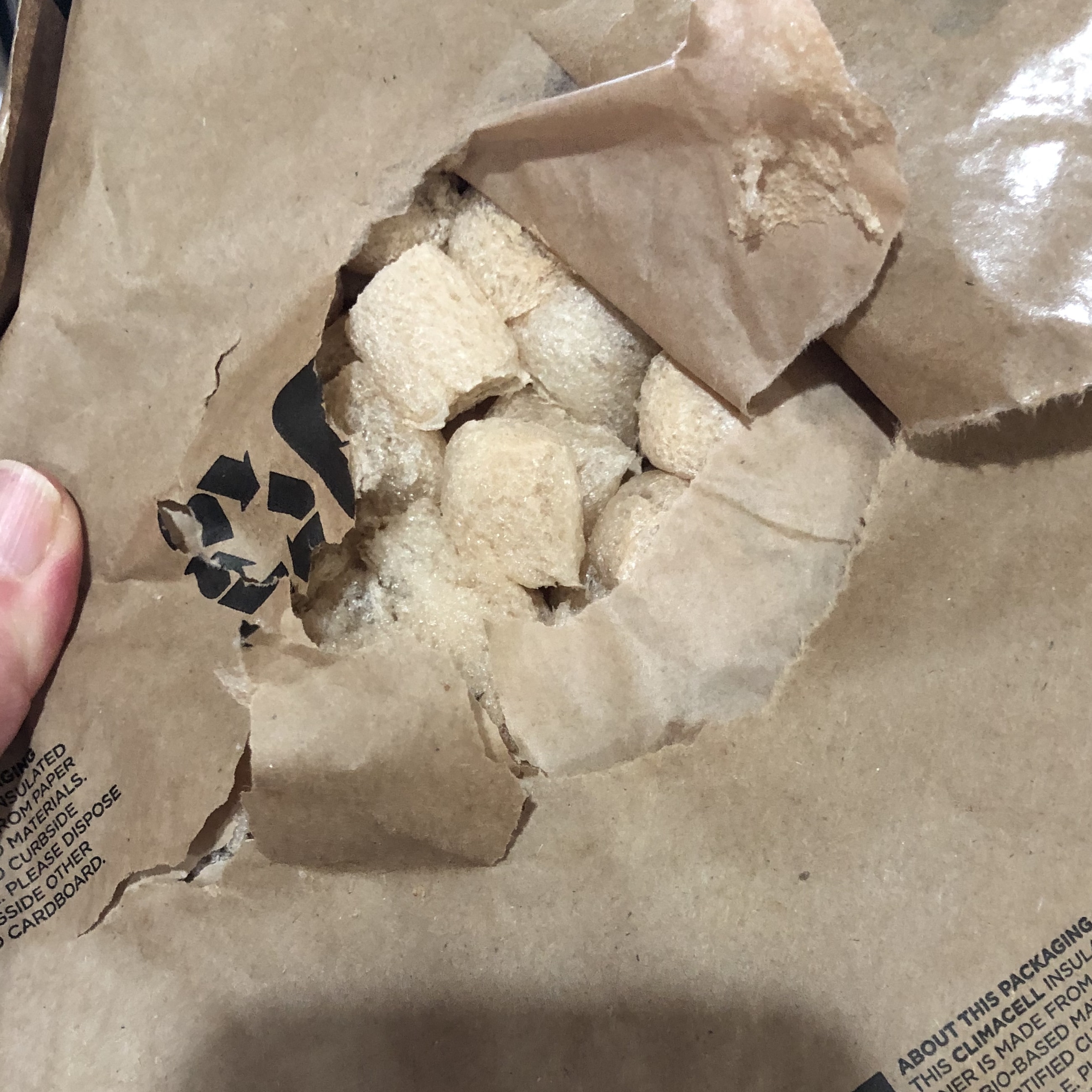 I think the packing is most likely those disposable corn-based packing pellets.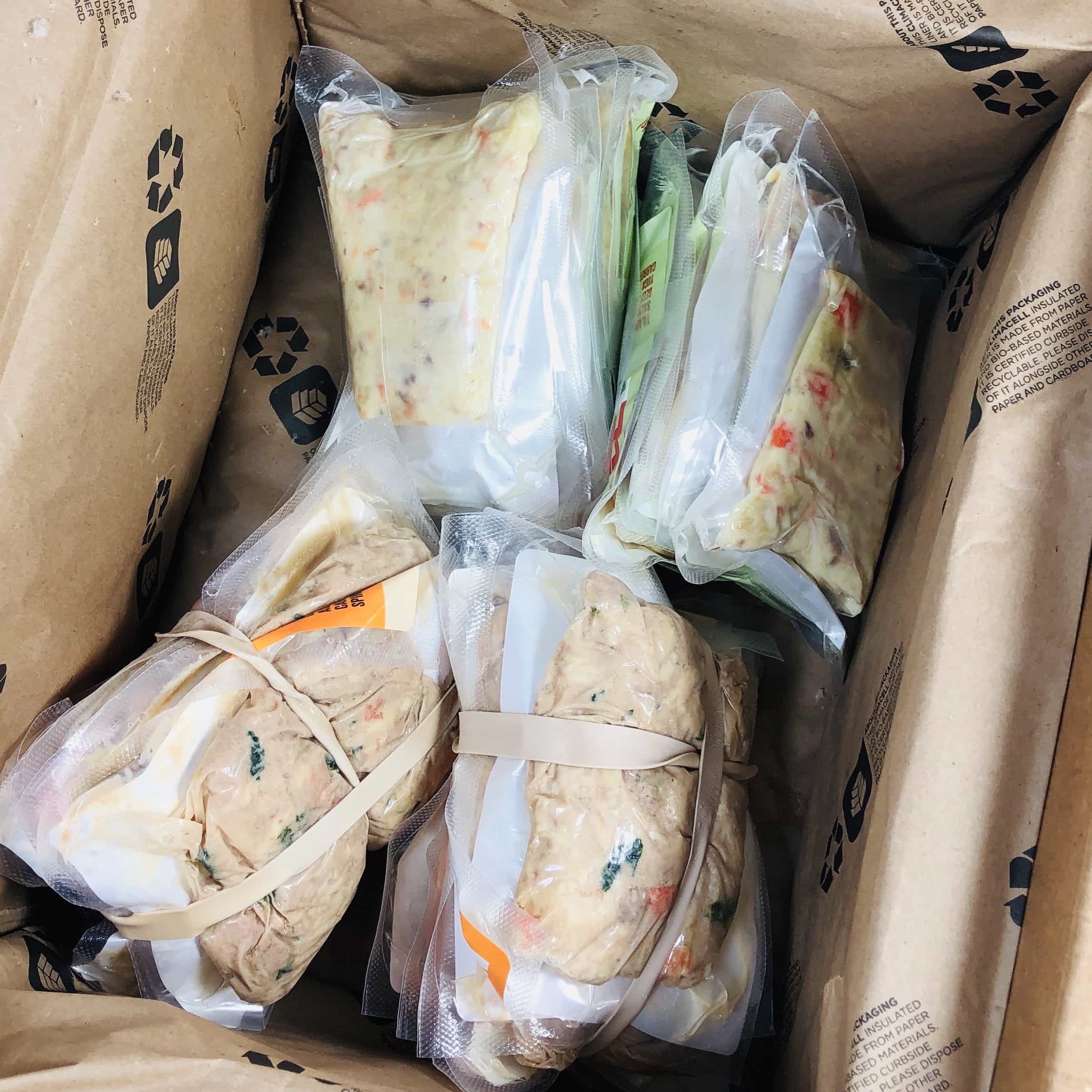 My cat food packs were kept together with rubber bands.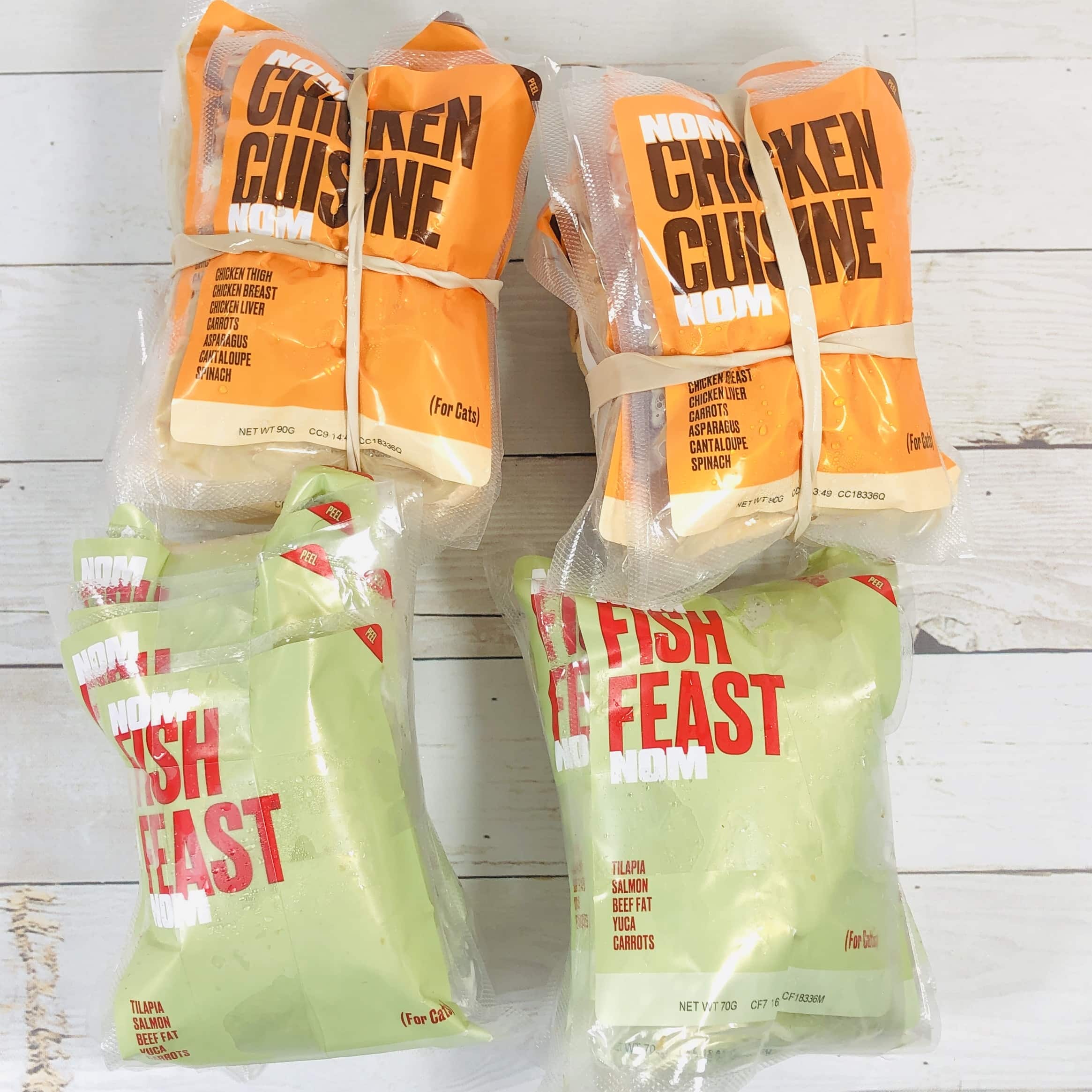 My cat is reviewing both of the available flavors. One is made with chicken, the other of fish. You can order a sample of 6 bags, three of chicken and 3 of fish, for $15 with no commitment.
Here's Sunny, one of Hello Subscription's feline reviewers. She was super excited to give this a go! We received enough packs to last for two weeks.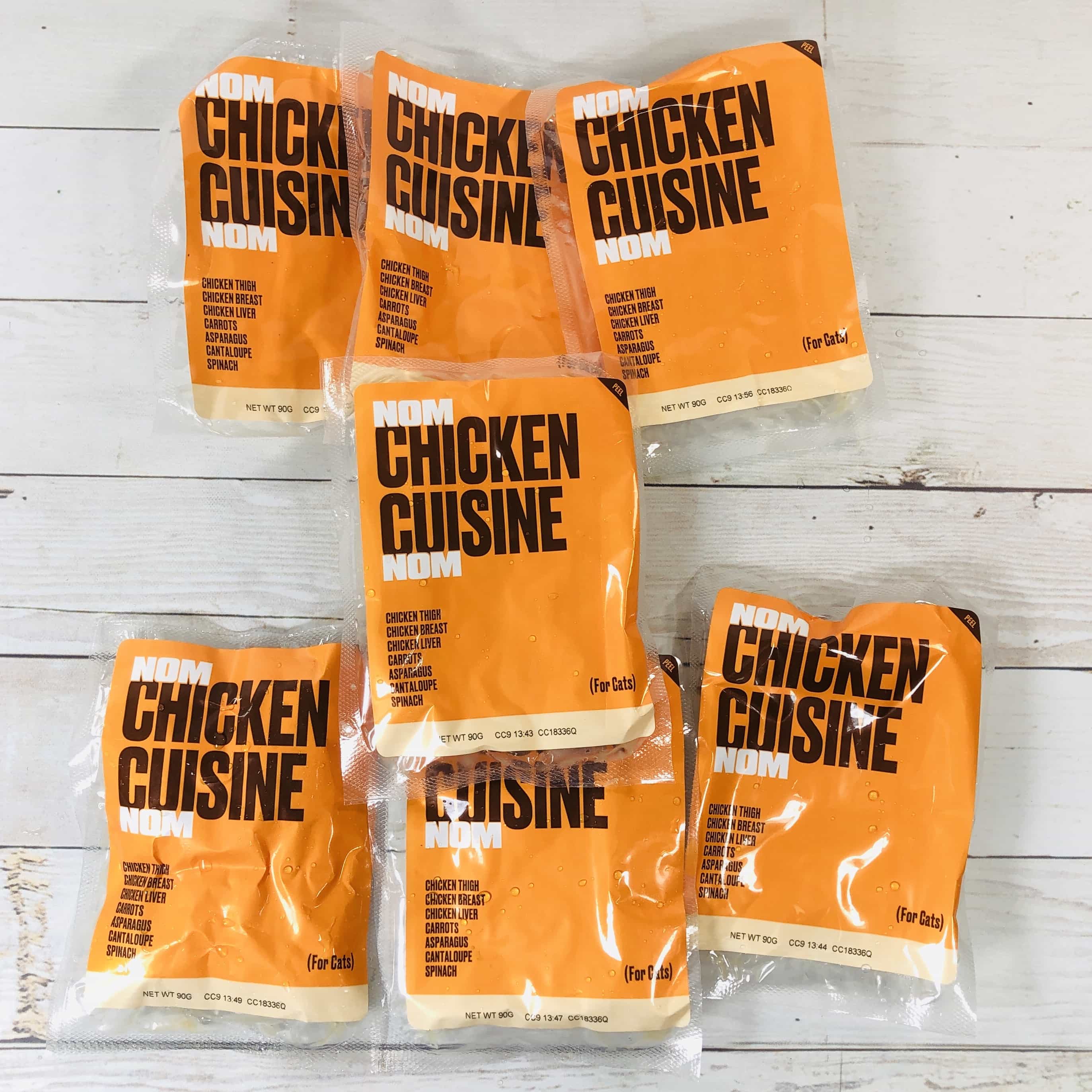 I received a total of 14 packs of NOM NOM Chicken Cuisine, and 7 are shown in the picture. I placed the rest in my freezer.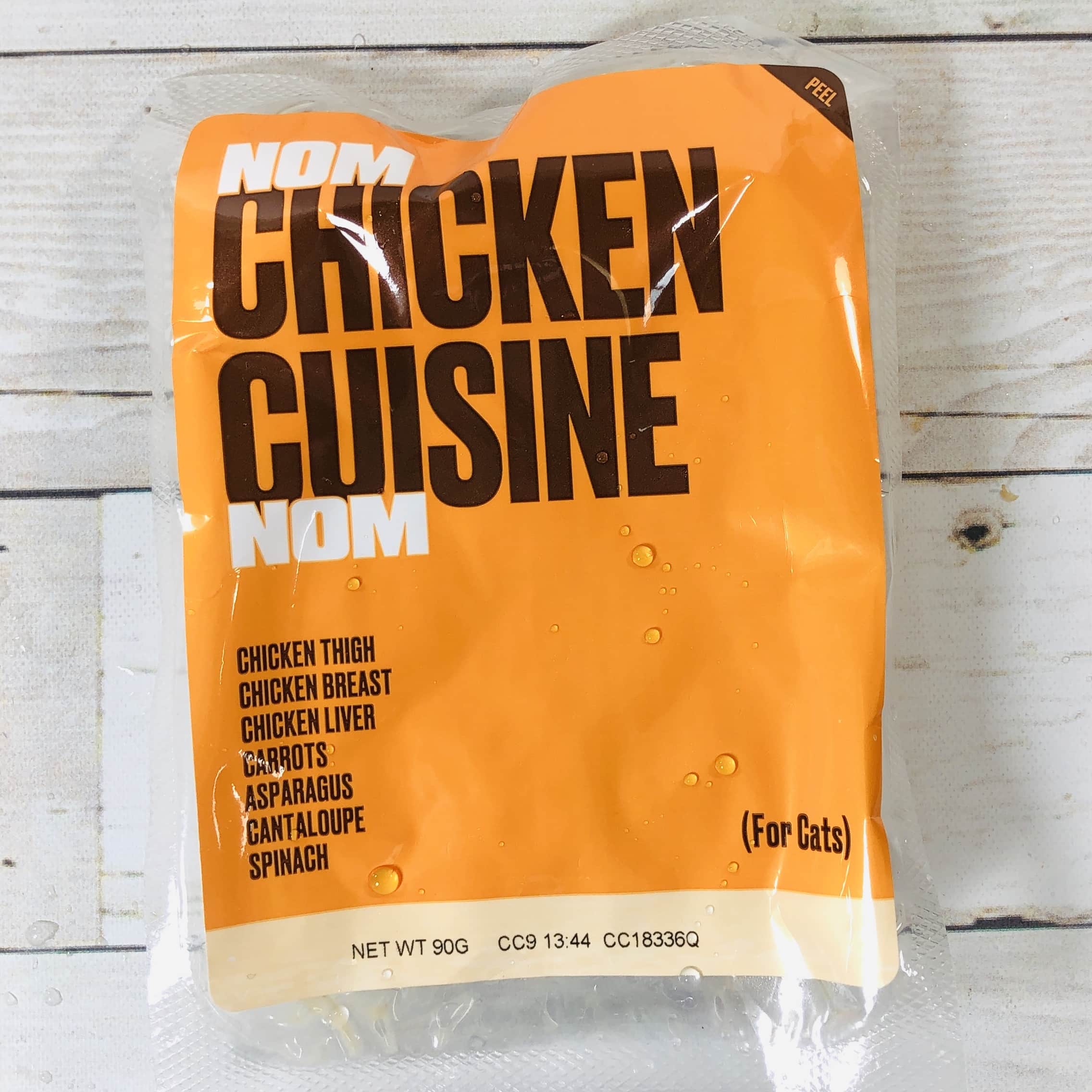 Each meal comes in a sealed bag and the ingredients are listed on the front. Note that the upper right corner says "Peel" to save yourself some trouble when it comes time to open the pouch.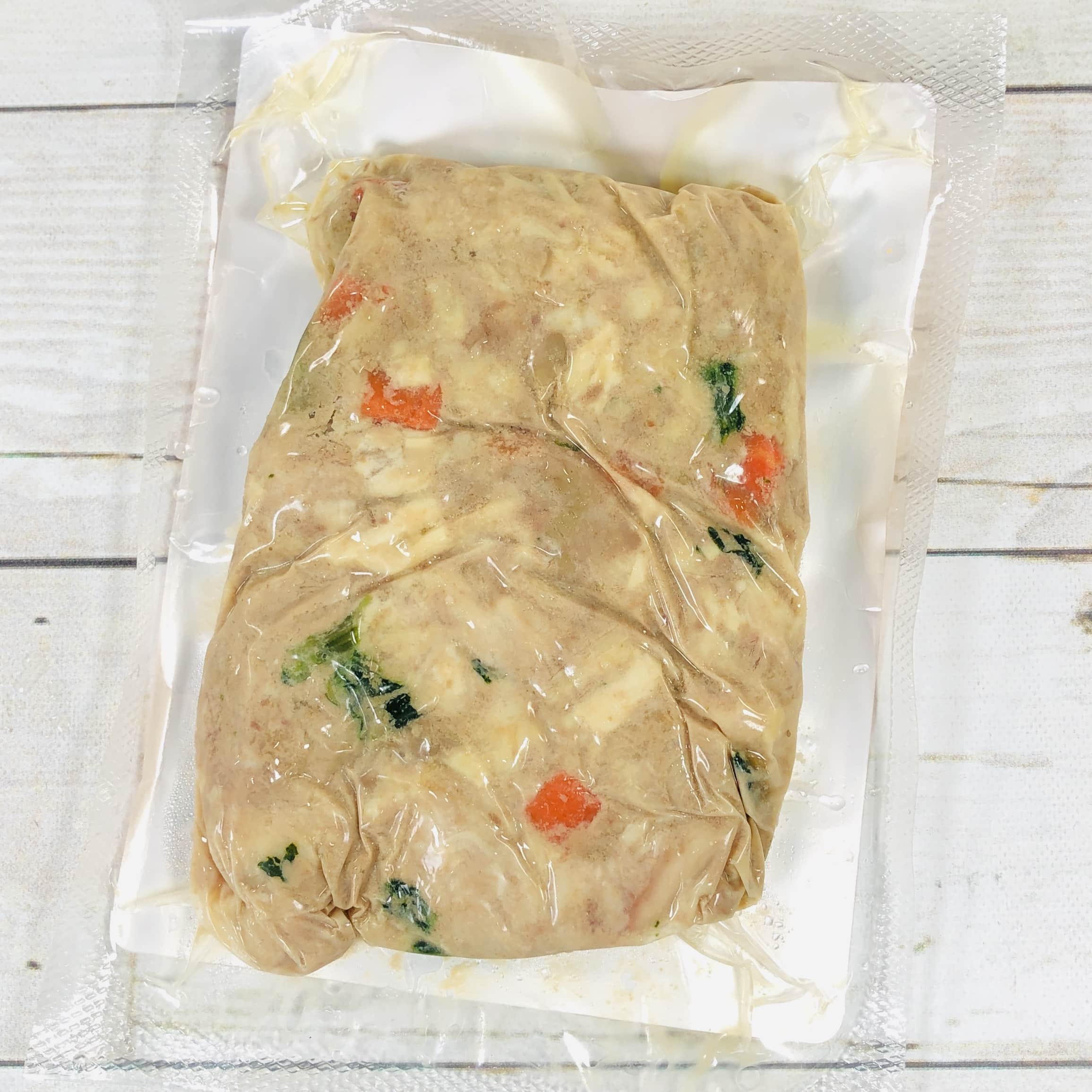 Wait, this is cat food? I think it looks better than some canned foods I've eaten! Sunny is supposed to eat two packs per day.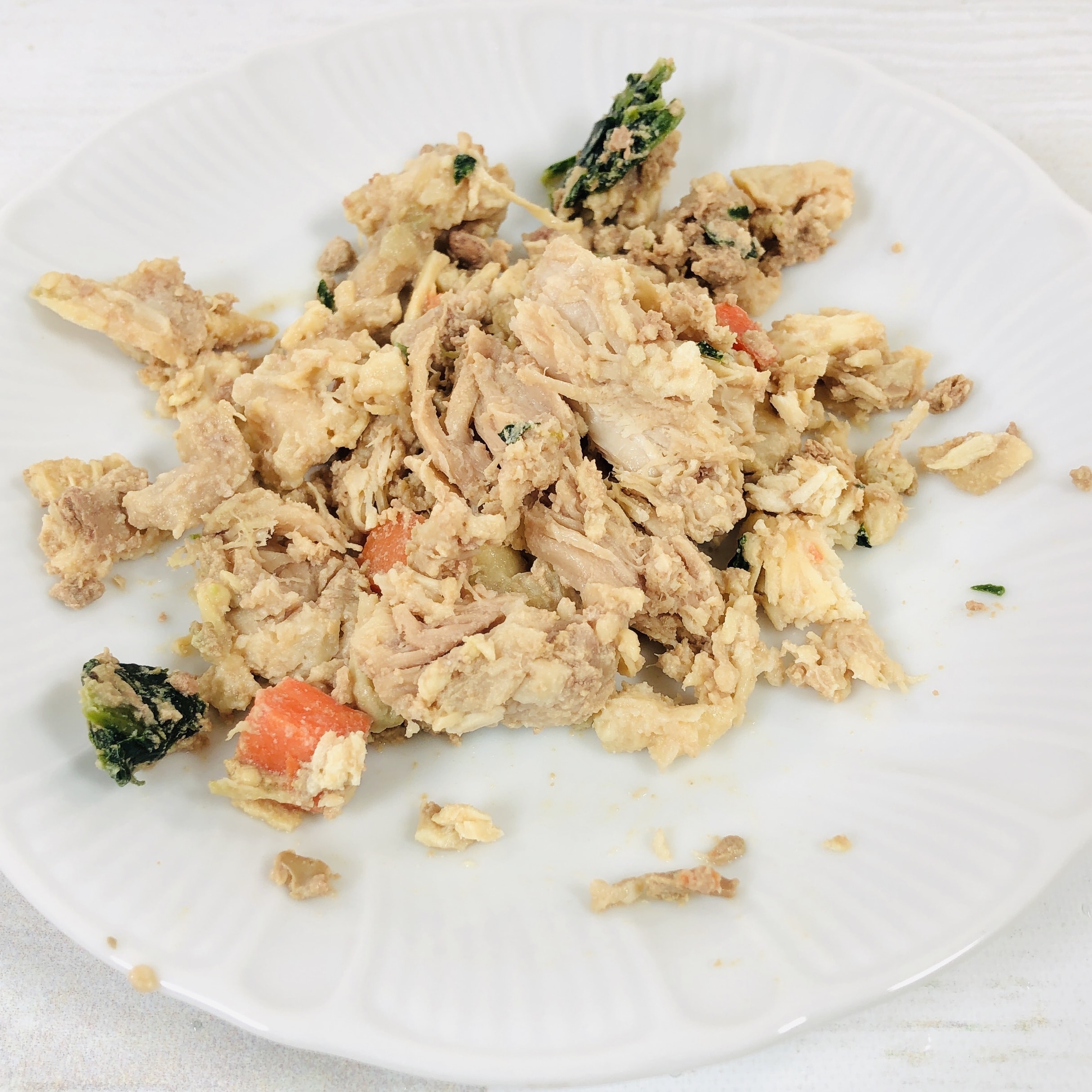 I placed some on a plate and offered it to Sunny. I knew she wouldn't eat it all in one go so I placed the rest in a covered container in my fridge.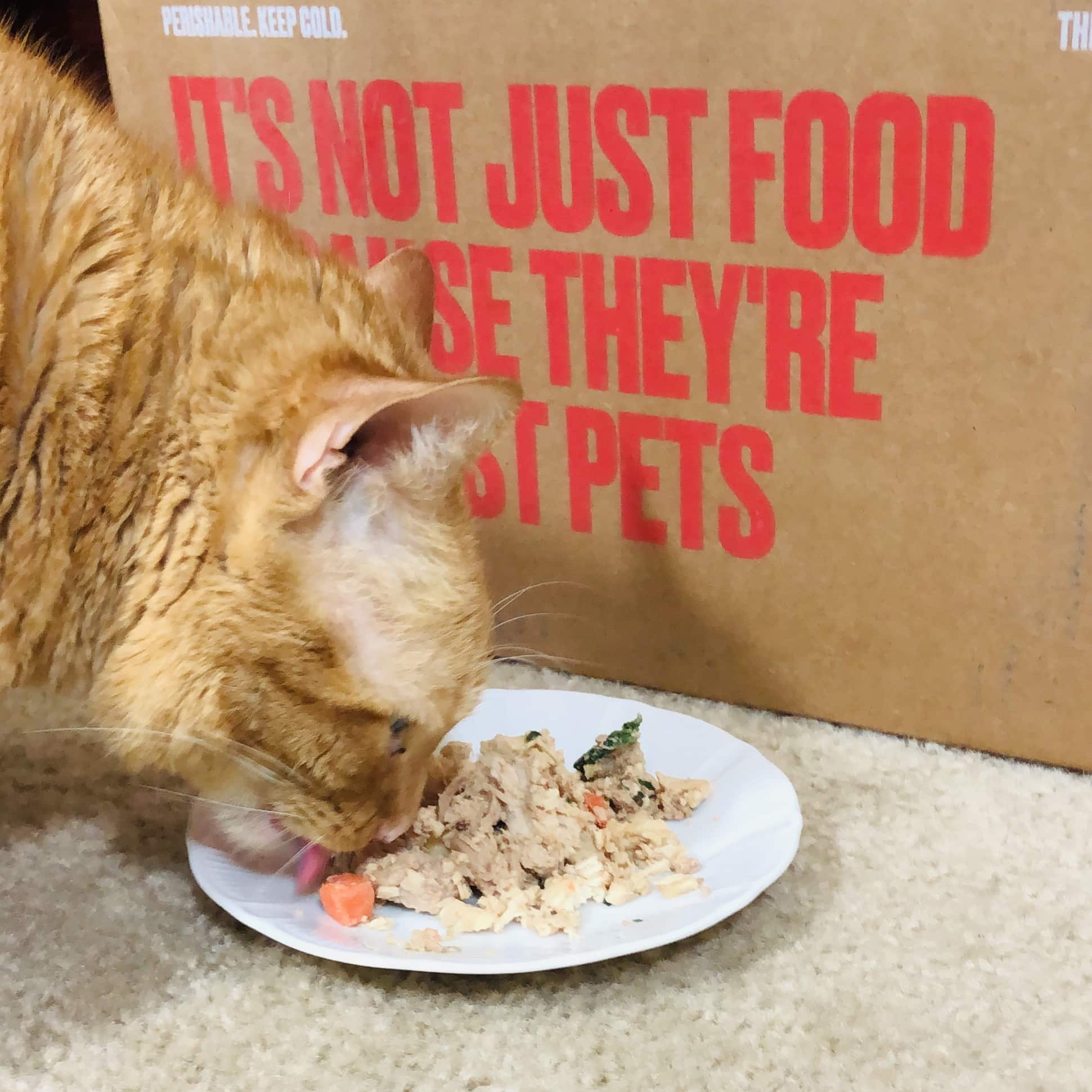 Sunny likes it! She really enjoyed this, although those chunks of vegetables remained uneaten. If your cat isn't into new foods, then you might need to offer a bit near her dish for a few days and see if that helps. I have two cats and one of them refuses to eat anything other than dry food, period. Other cats will sit there and stare you down, looking at your plate like it's the best food in the world. I know it sounds crazy, but you could pretend to eat it and they might just want a bite too.
Now it's time to offer Sunny some Nom Nom Fish Feast.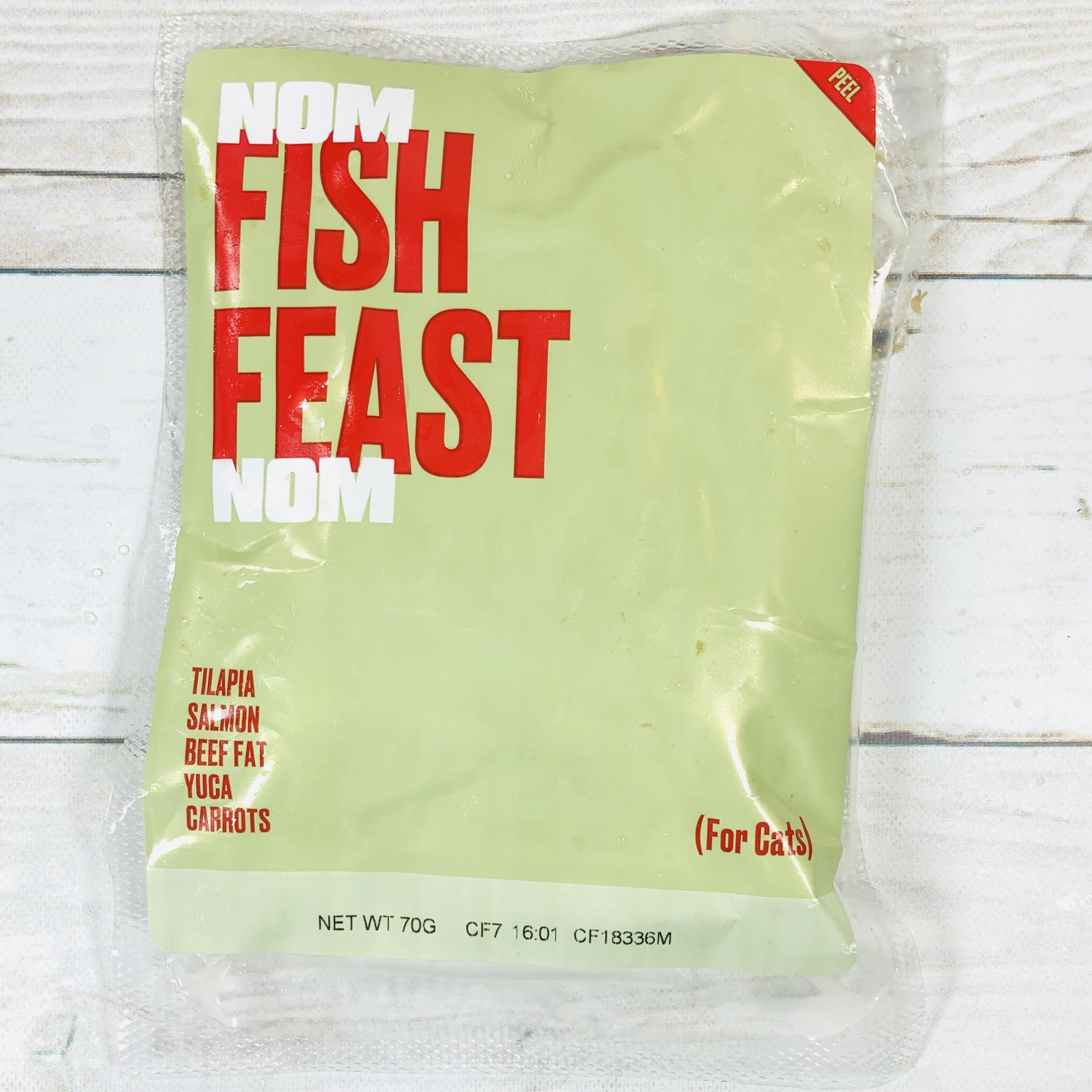 Tilapia and salmon are the featured fish in this dish and there are carrots and cassava.
Looks pretty good to me! The recipes include nutrients needed by your pet such as vitamins, iron, and other elements. Since the meals are meant to fit your particular pet's specific needs, you will need to let NOM NOM know if they experience weight loss or gain so they can get the proportions right.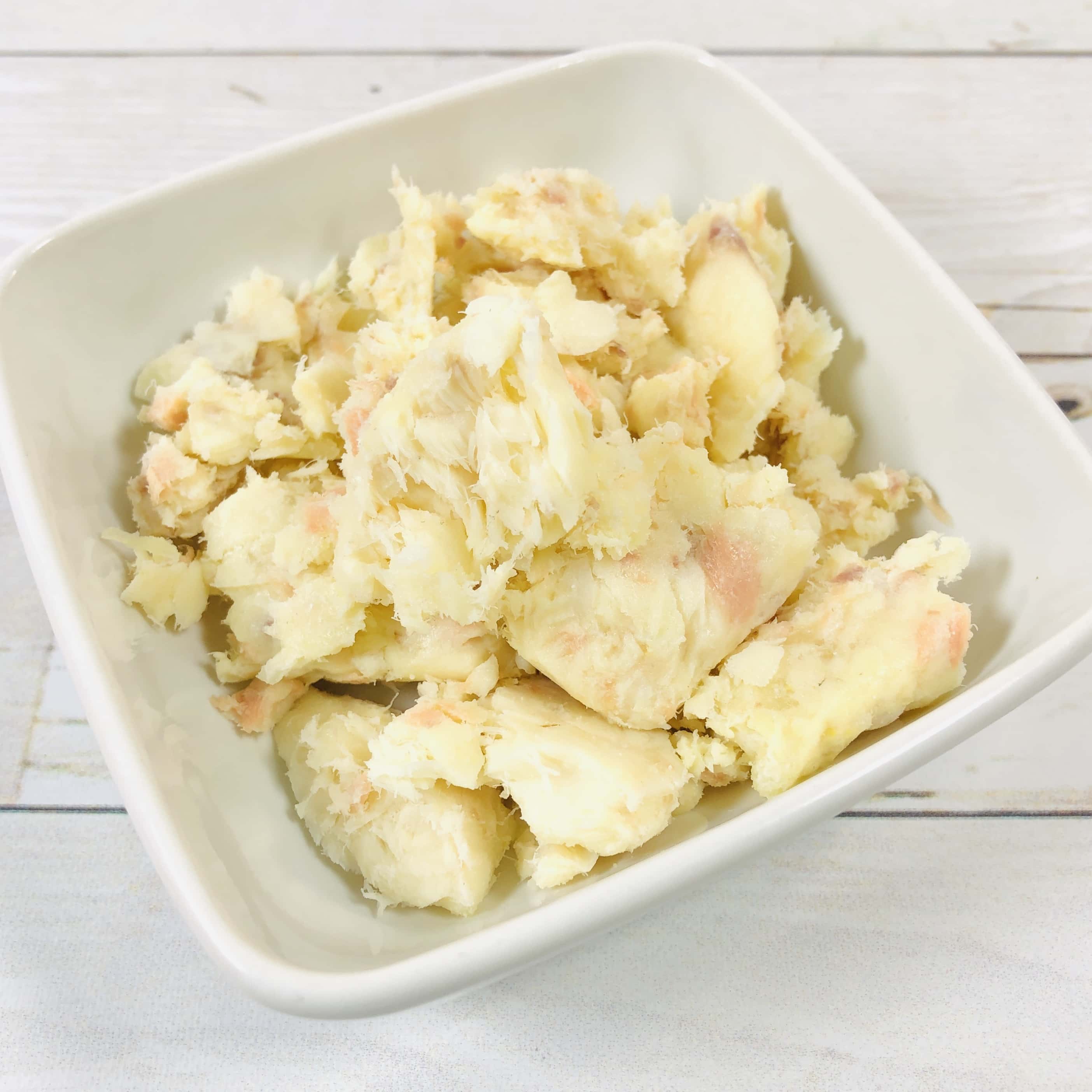 My cat tried some of this dish but I can tell that she much preferred the chicken entree overall. NOM NOM also offers treats for pets, gut health supplements, plus info for pet owners on their website. You can also order a microbiome testing kit to get insight into your pet's health.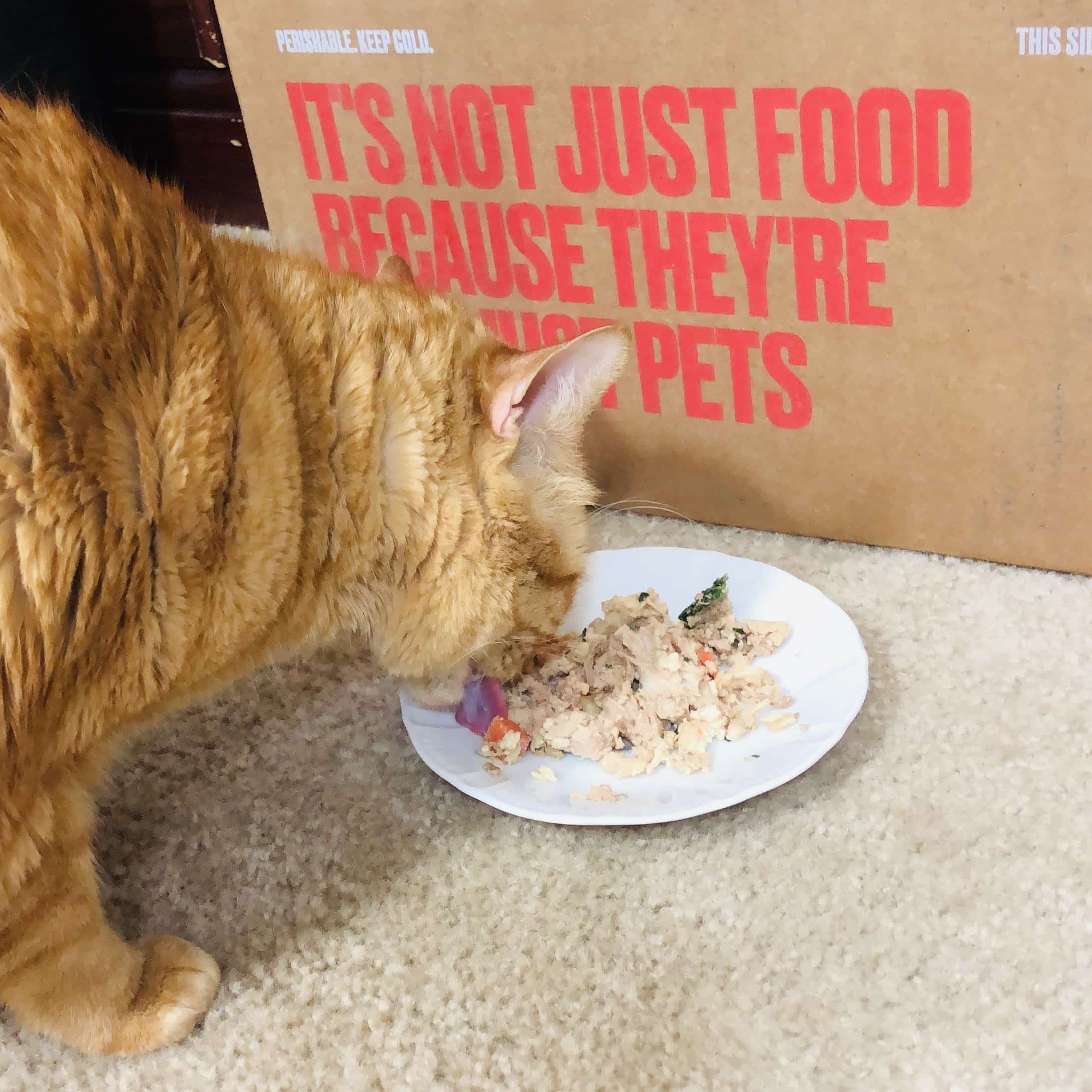 NOM NOM sends some tasty looking dishes and my cat loved them, especially the chicken recipe! I like that the food is fresh and looks like something I might make for my family, and let's face it, our pets ARE family! The packs don't take up much room in my freezer and I just have to remove a couple packs at a time and of course, they can be heated up if your friend prefers it that way. Check out NOM NOM to see what they can offer for your dog or cat!
Are you getting Nom Nom?