Splendid Spoon is a meal subscription plan that sends ready-to-eat smoothies and soups. The subscription cost starts at $65 per week, and you can choose a plan from Lunch, Breakfast+Lunch, or Breakfast+Lunch+Reset. Each week, they deliver plant-based and gluten-free meals to the subscribers, and the orders can also be customized every week by including ingredient avoidances and flavors that they don't want to receive.
They also have a health program that is really easy to follow: 1 plant-based meal/per day, 15 minutes of mindful practice in a day, and a very supportive community. They also believe that a few small changes can create a lasting impact on a person's health!
This is the review of the Breakfast+Lunch. That's  5 smoothies and 5 bowls delivered weekly.
DEAL: Get $25 off on any plans! USE THIS LINK to get the deal.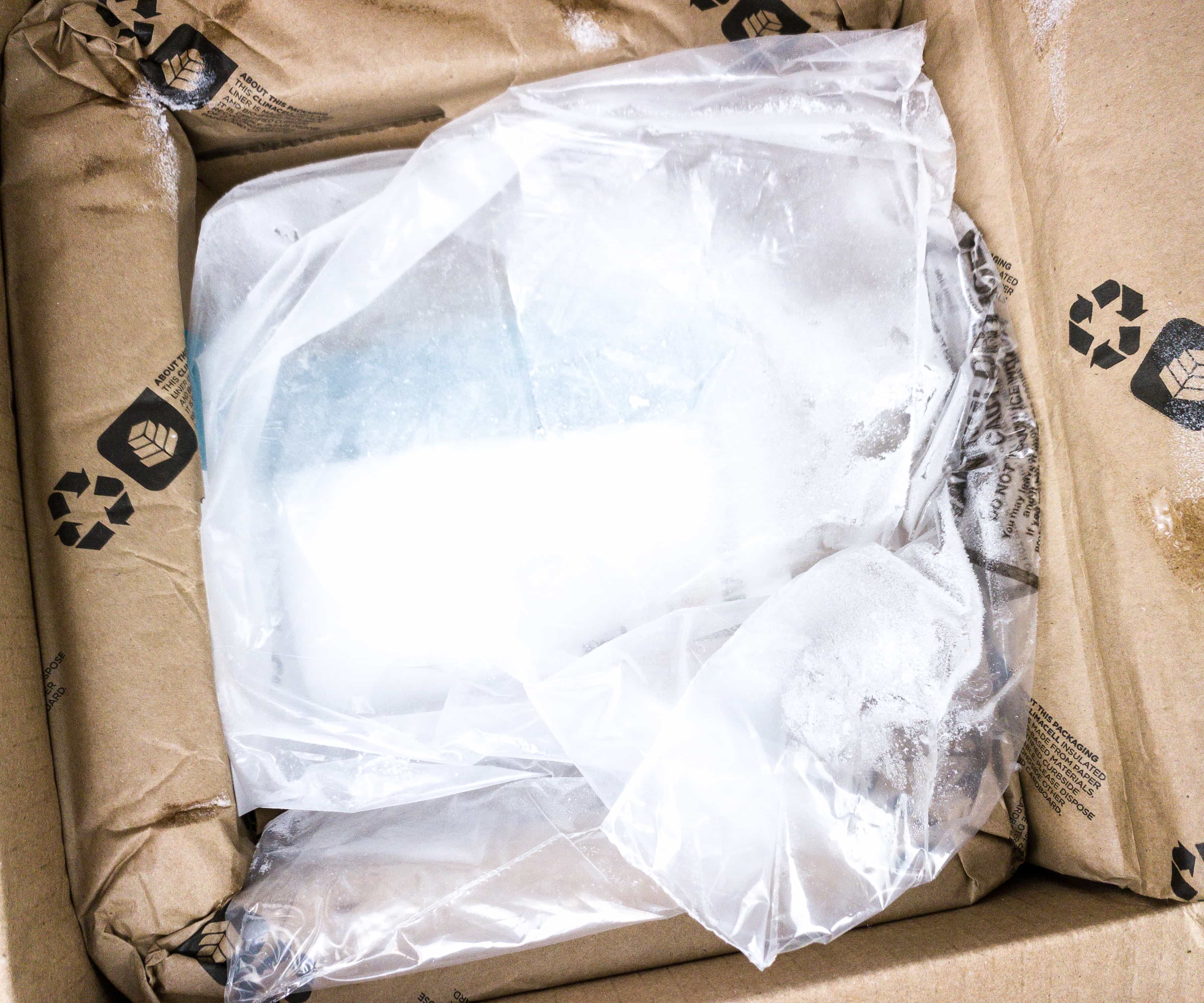 Splendid Spoon partners with FedEx to ensure that the packages are handled properly during transit.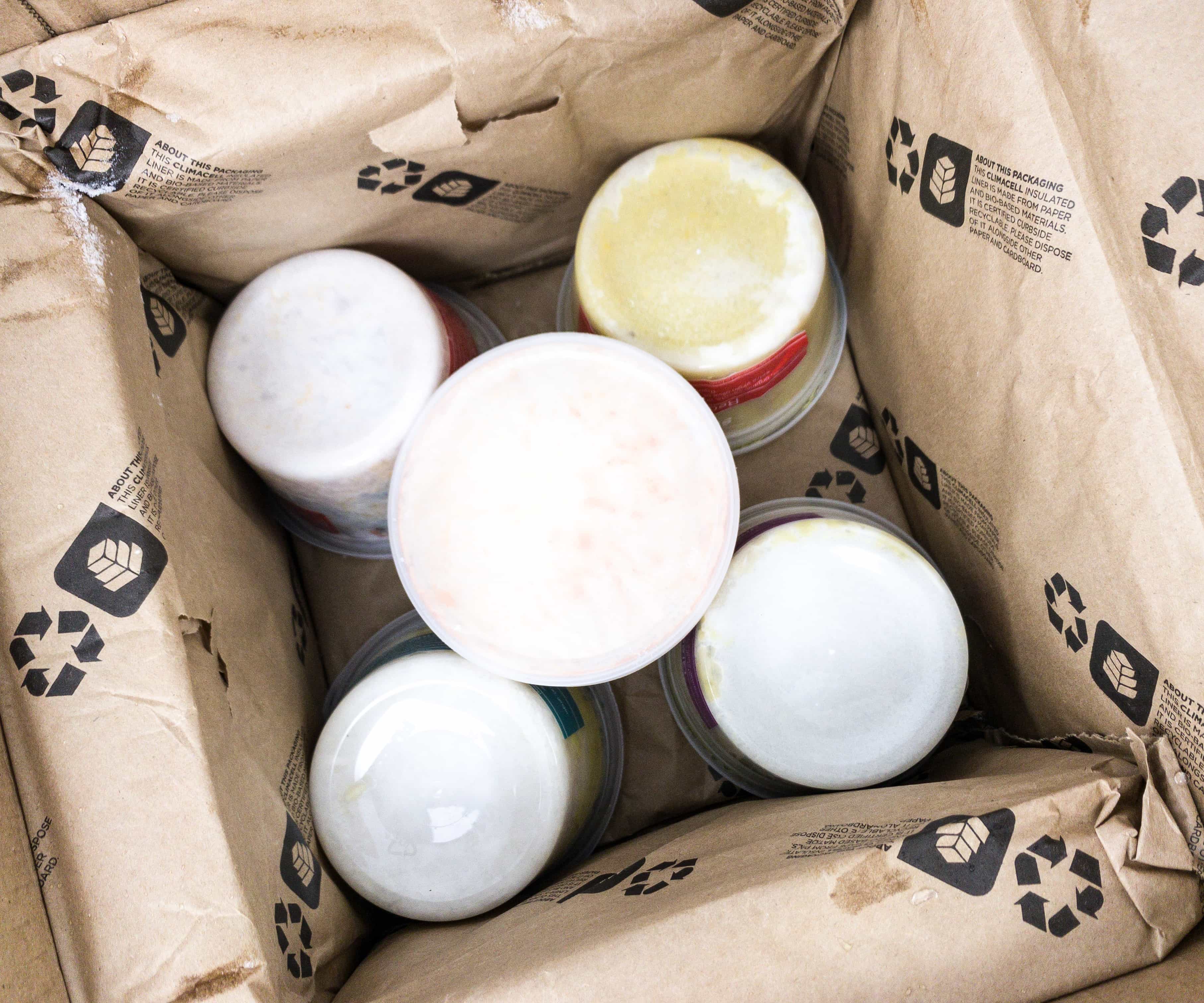 The meals are delivered frozen, semi-frozen, or even chilled, and they come in containers that are plant-based insulated.
The box includes a card from Splendid Spoon!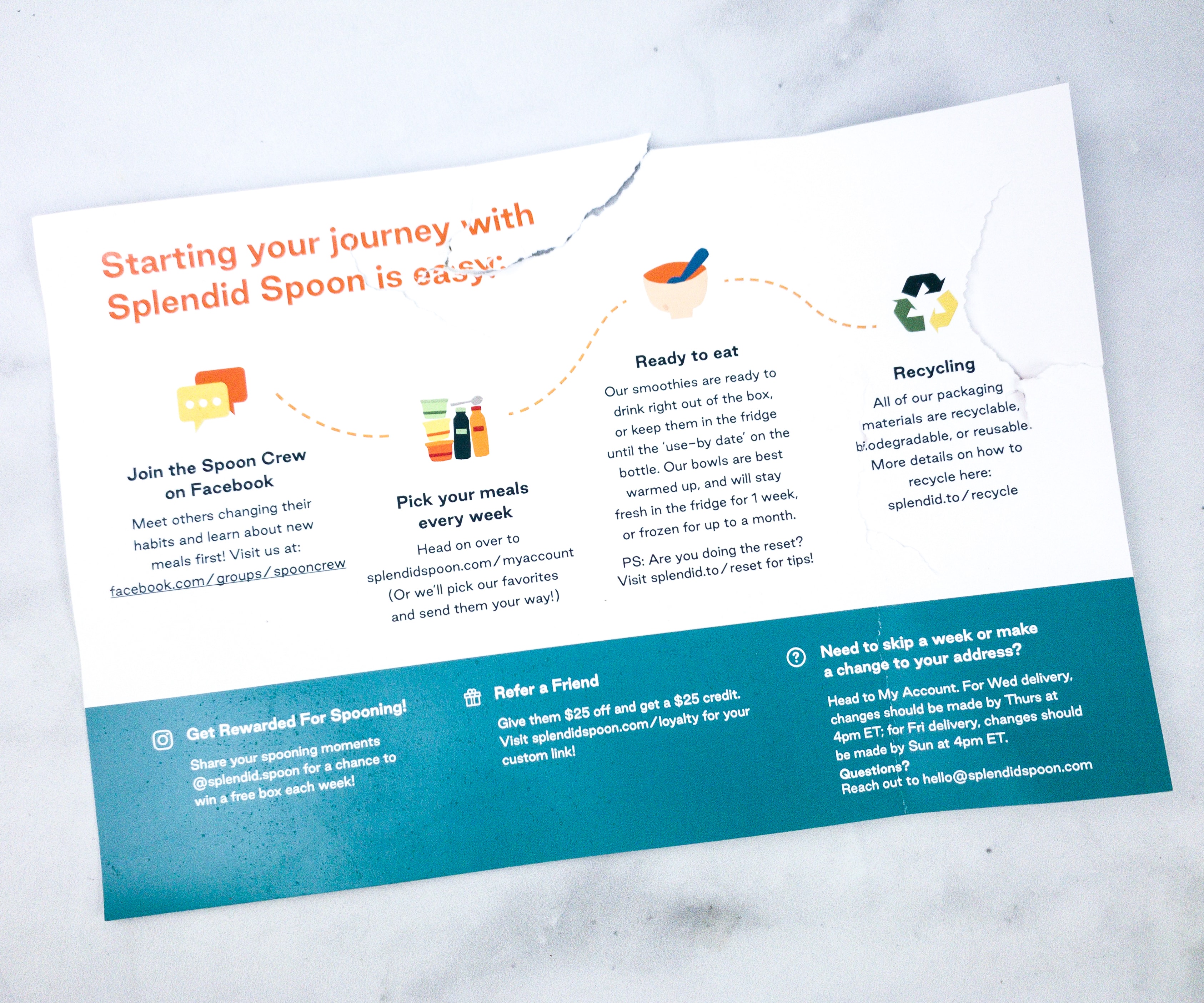 At the back, there are more details about the subscription, like how you can pick your meals every week and how to recycle.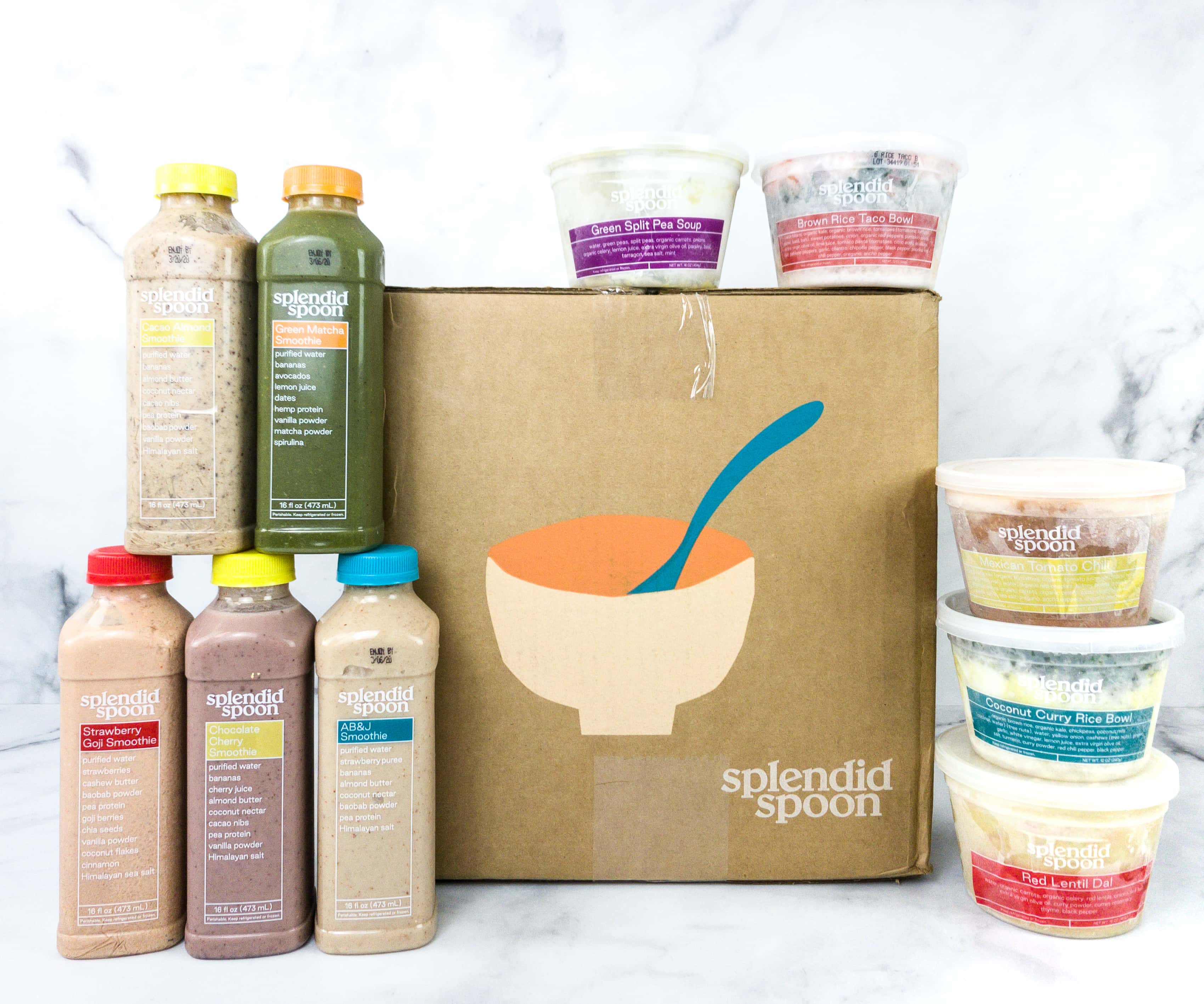 Everything in my box!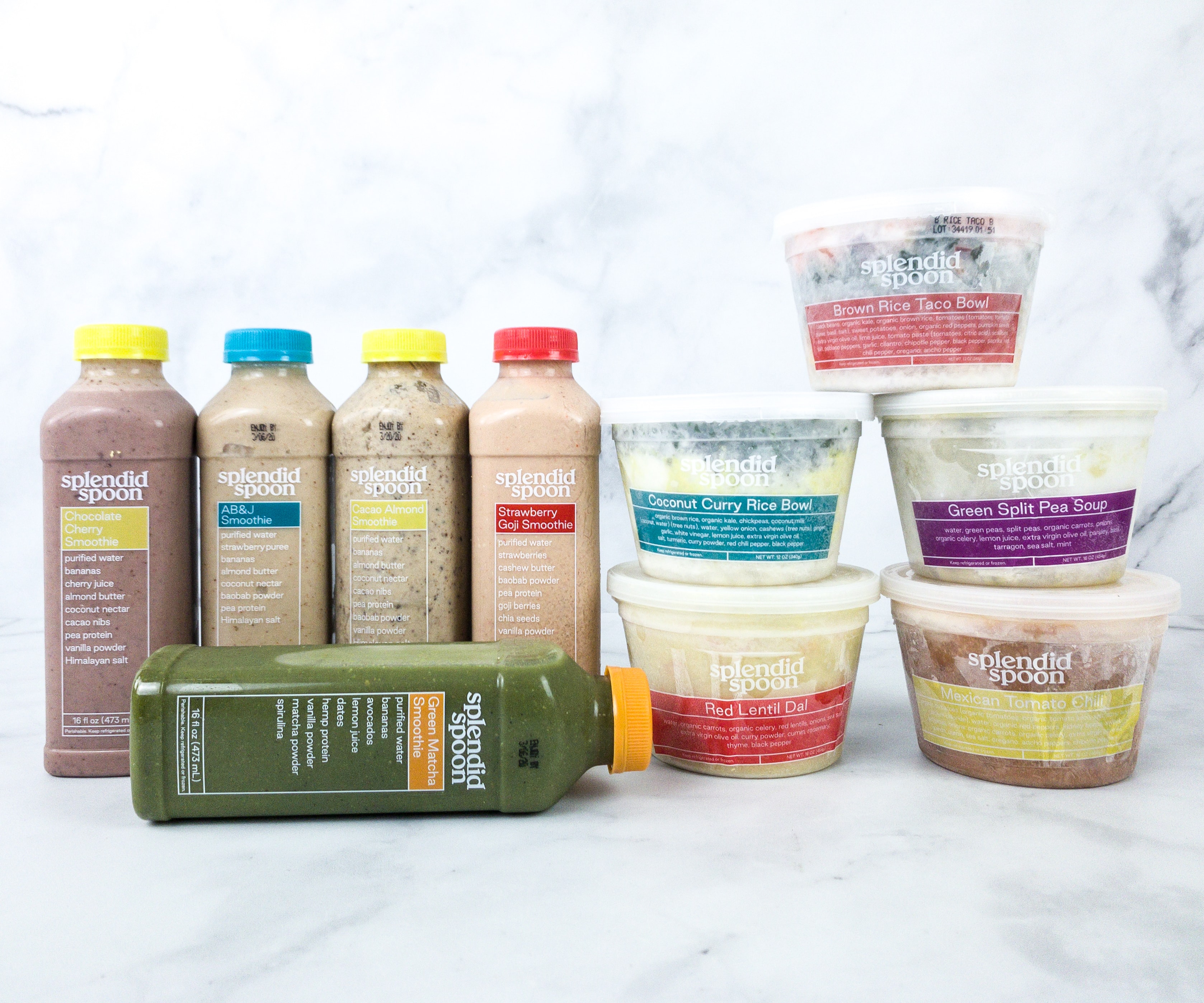 This box has 5 smoothies, 2 grain bowls, and 3 soups!
First up, the grain bowls: Brown Rice Taco Bowl and Coconut Curry Rice Bowl!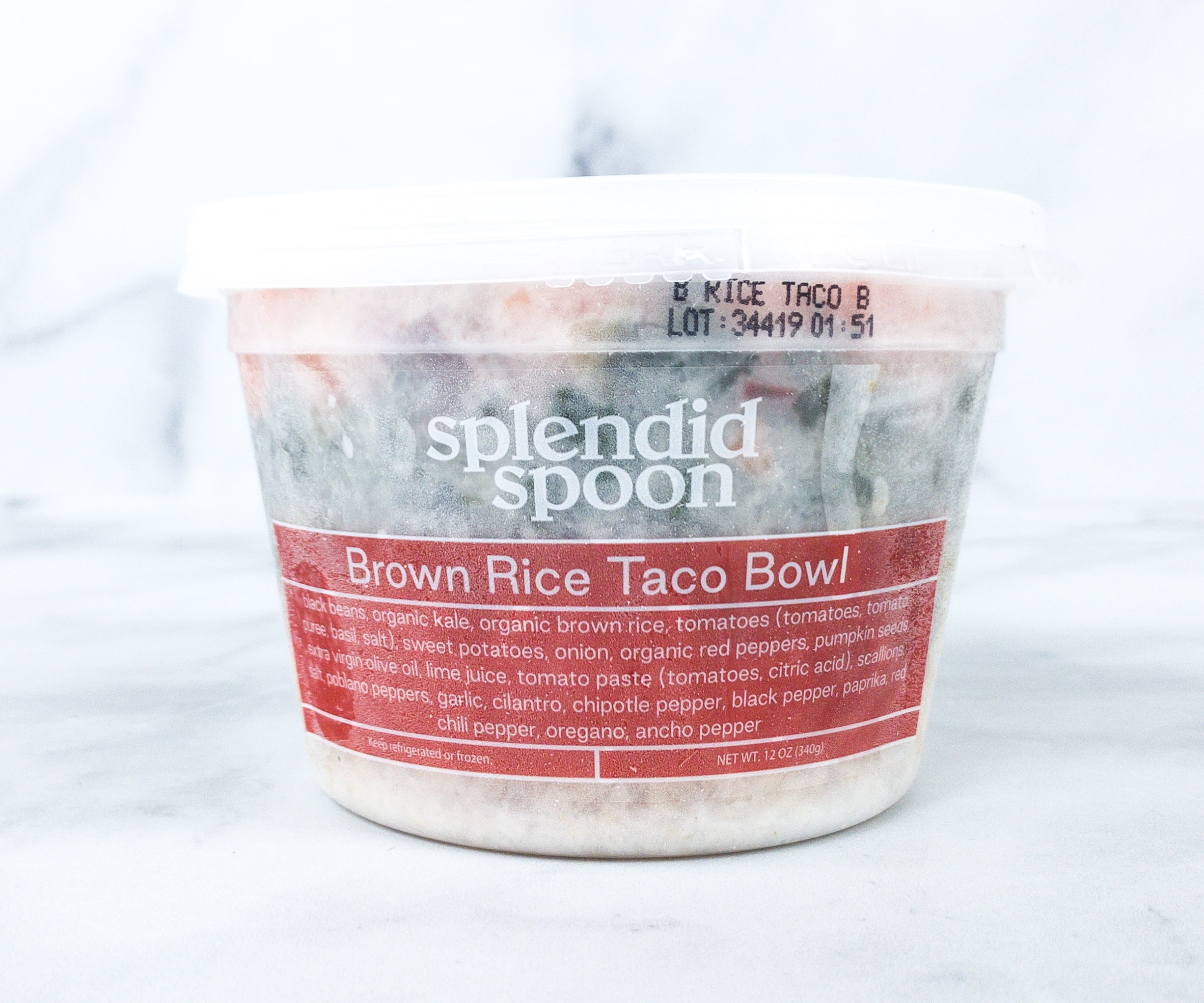 Splendid Spoon Rice Taco Bowl – Who wouldn't love ready-to-eat tex-mex food? This bowl uses organic brown rice, a high-fiber alternative to white rice, along with a chock-full of veggies.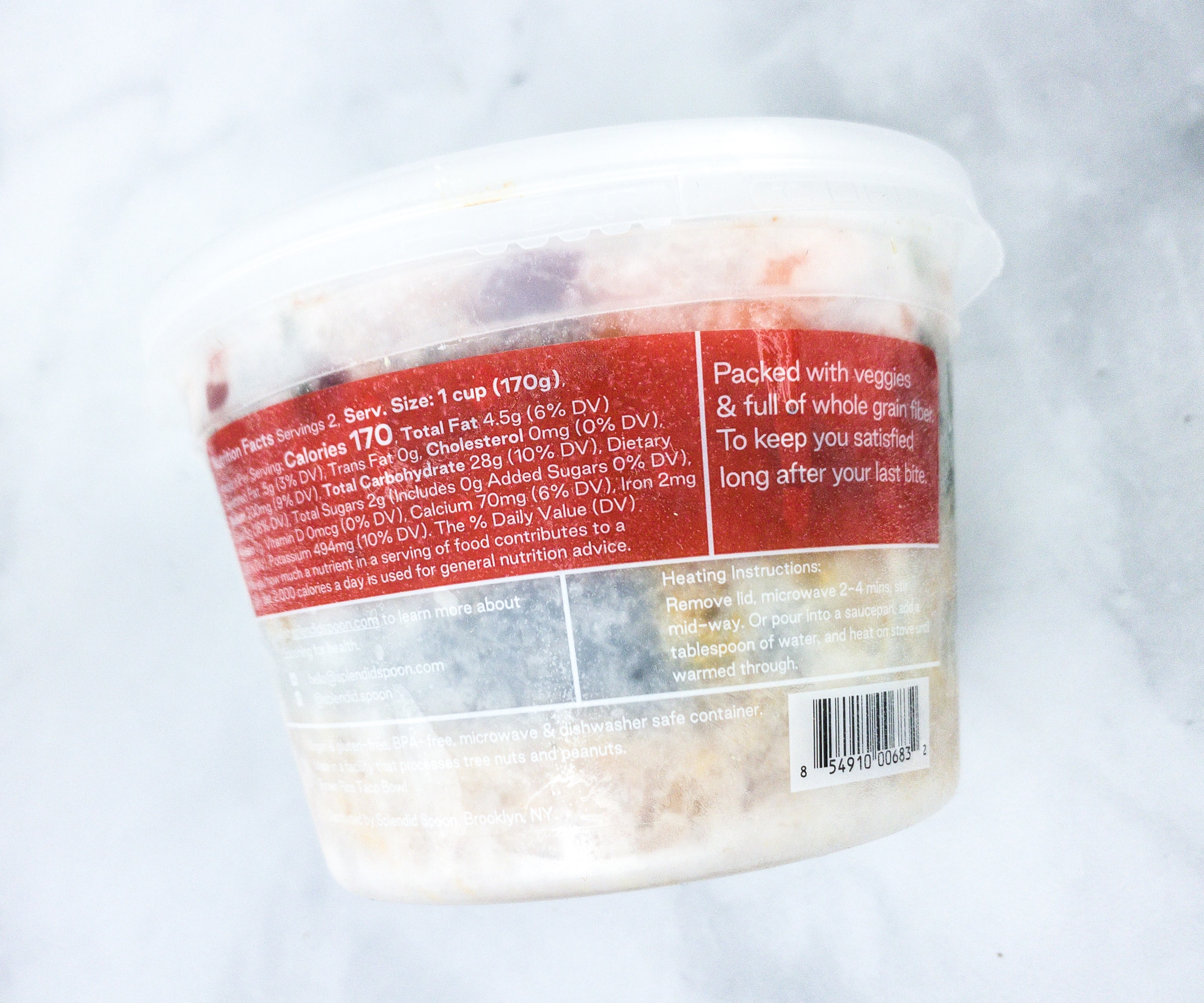 Since it's filled with lots of whole grain fiber, this bowl easily keeps you full! To reheat, just remove the lid and microwave for 2 to 4 minutes. You can also put the contents in a saucepan, add a tablespoon of water, and heat on the stove.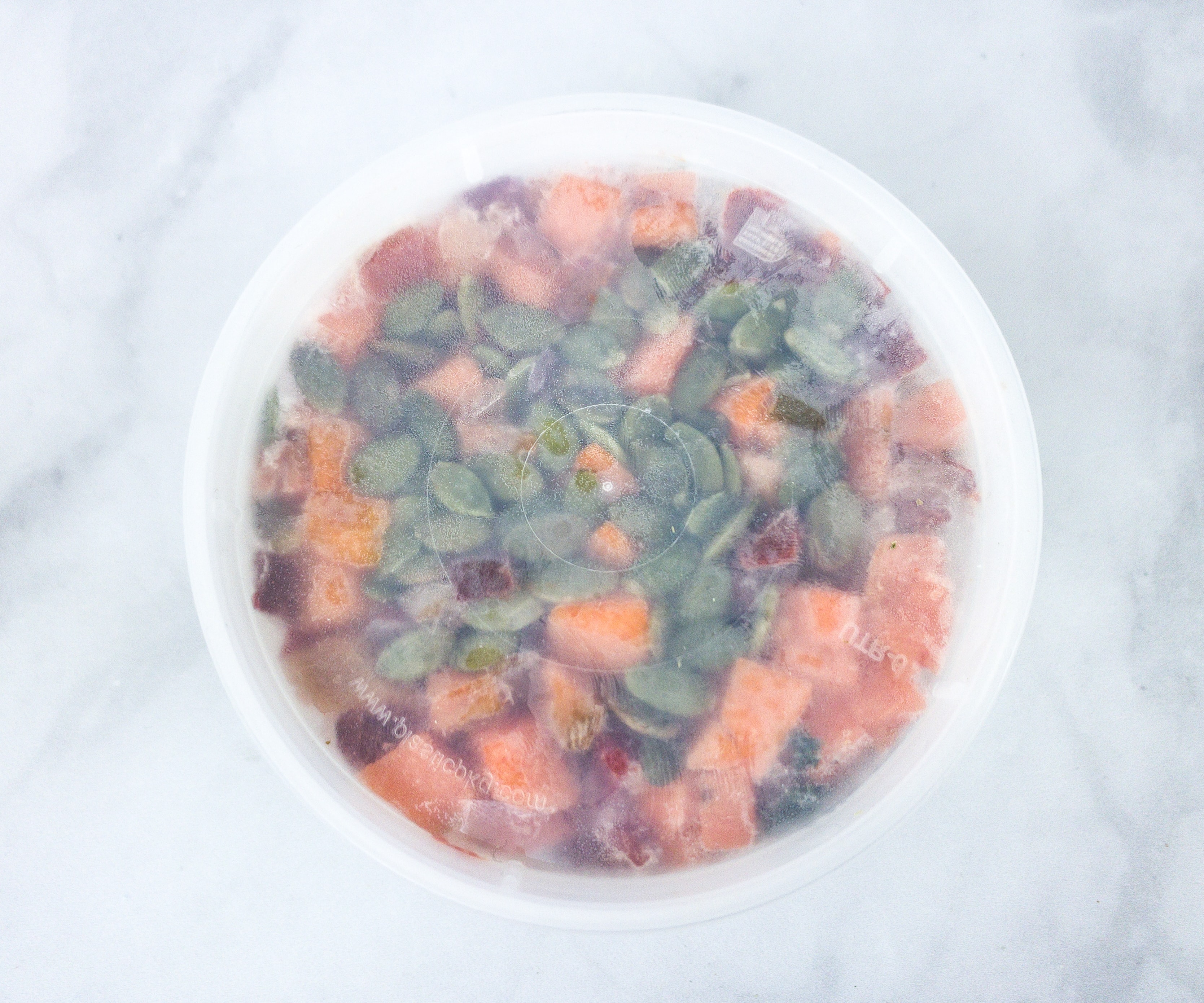 Other nutritious ingredients include black beans, organic kale, and tomatoes!
This is how it looks like when it's still frozen! You can see all the bits of grains and veggies on top, the leafy greens in the middle, and the brown rice at the bottom.
Once heated, it turns into a hearty meal. I love the smoky flavor in every bite! No meat in here, but the flavors are enough to satisfy!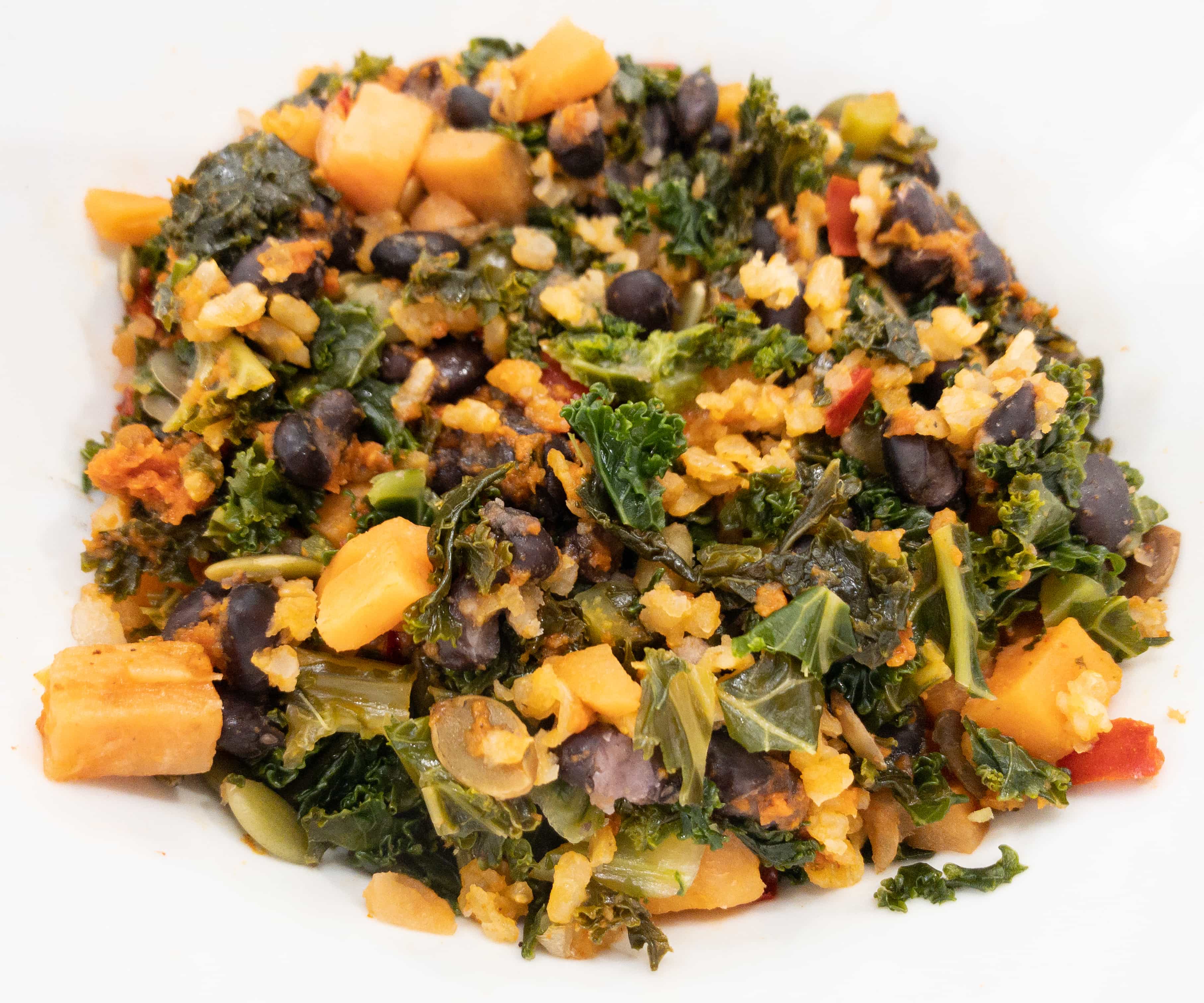 True enough, it was enough to keep me full for lunch and the rest of the afternoon!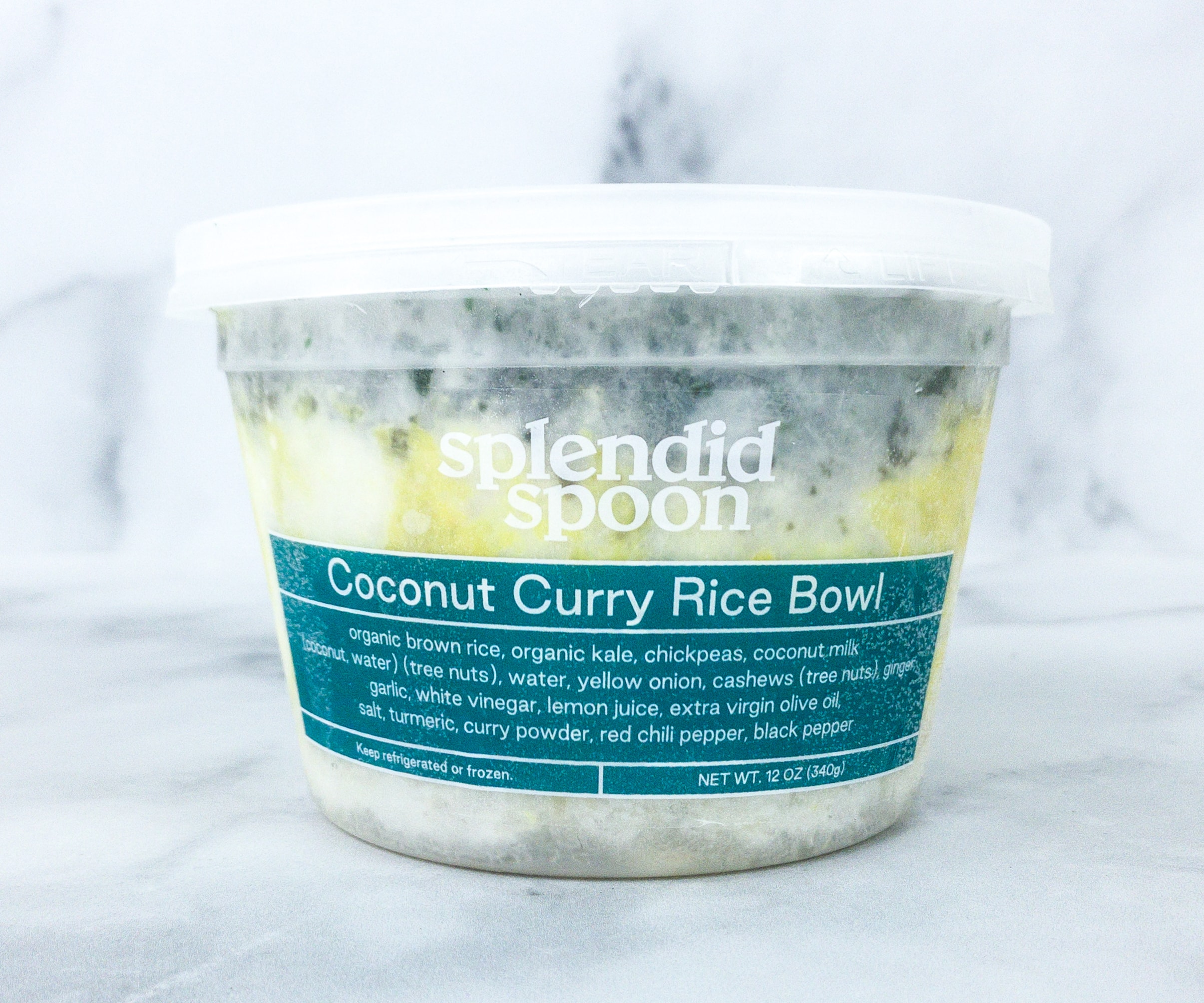 Splendid Spoon Coconut Curry Rice Bowl – Here's another comfort food in a bowl, made with organic brown rice, organic kale, chickpeas, and coconut milk.
Just like the first bowl, you can heat it either in a microwave or on the stove.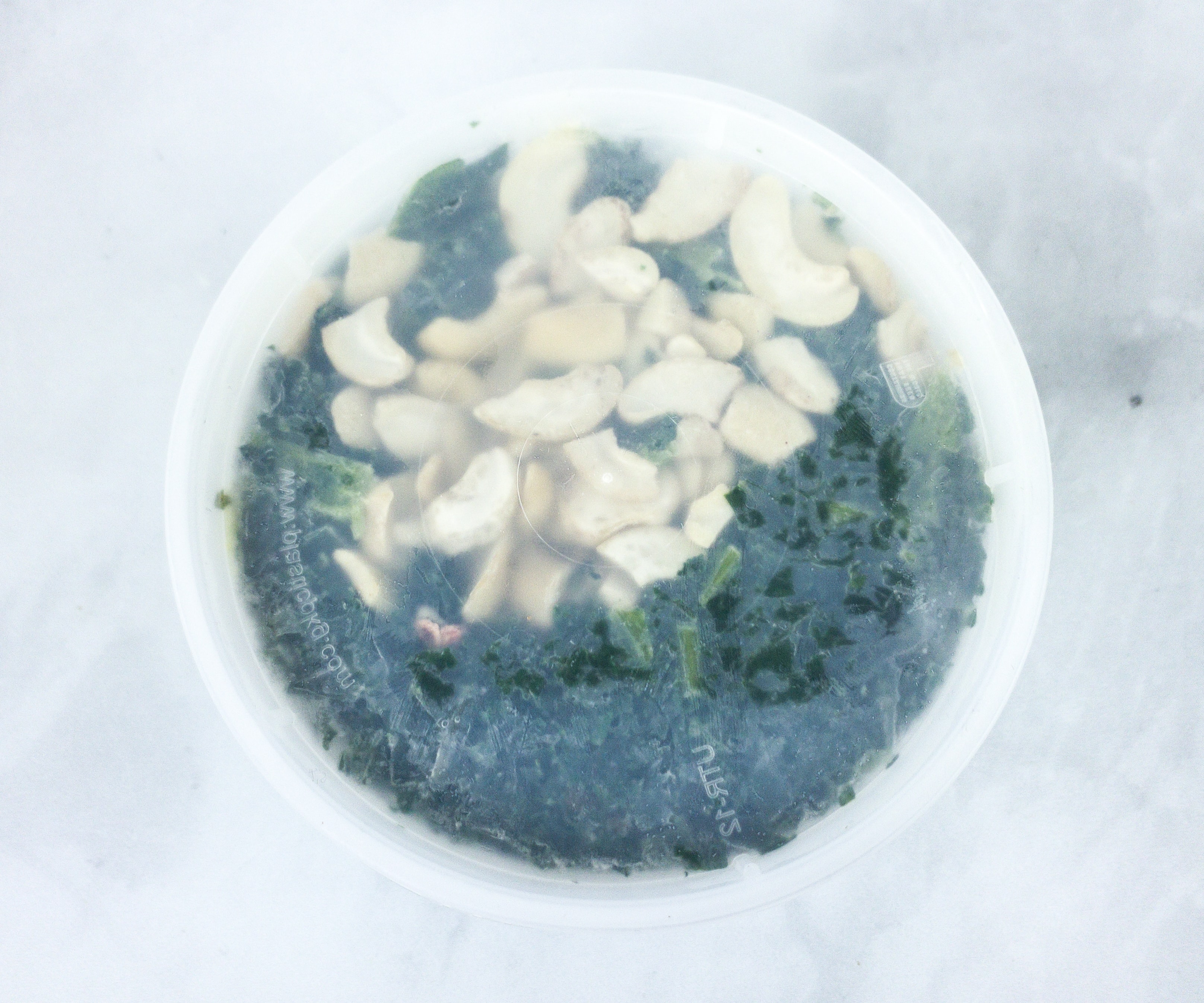 I could see a lot of kale and cashews from here! I'm so excited!
Here's how it looked like when we took out the still frozen coconut curry rice bowl. The veggies are on the top and the rice are at the bottom.
It was love at first bite with this healthy food bowl!
Kale, alone, brings a powerhouse of vitamins and minerals in this meal. It has Iron, Vitamin K, A, E, and even antioxidants! The curry was rich and flavorful, so I couldn't really ask for more!
Now, we're onto the soups: Red Lentil Dal, Mexican Tomato Chili, and Green Split Pea Soup.
Splendid Spoon Green Split Pea Soup – This soup is packed with peas, which easily satisfies the stomach and also helps stabilize blood sugar.
For the soups, re-heating instructions are pretty much the same as the grain bowls.
Aside from peas, it also includes tarragon which helps improve sleep patterns and mint which has digestive health benefits.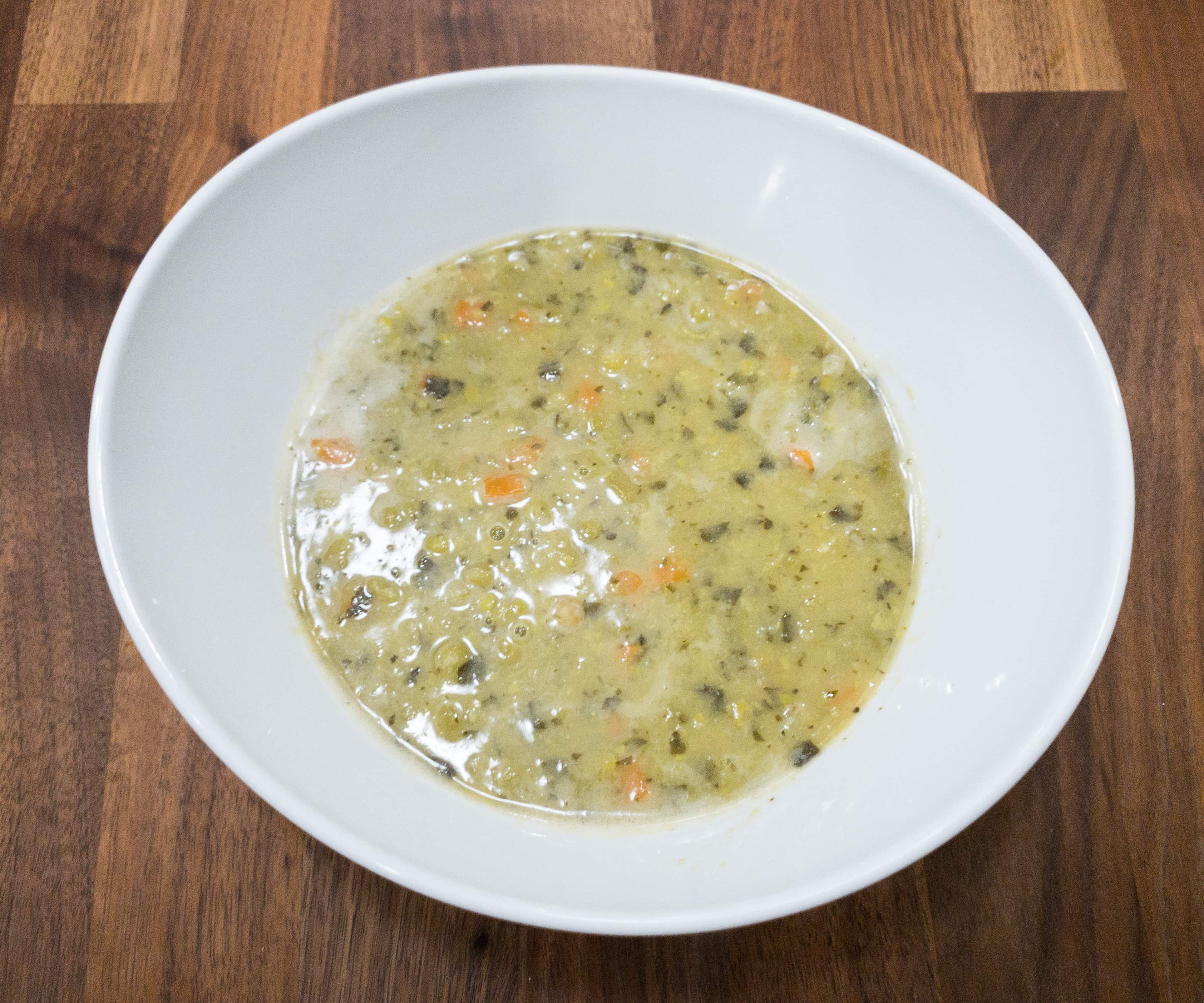 The soup was ready in no time! I liked that it wasn't too liquidy. The consistency is just right.
It was rich, and there are real vegetable bits! How satisfying!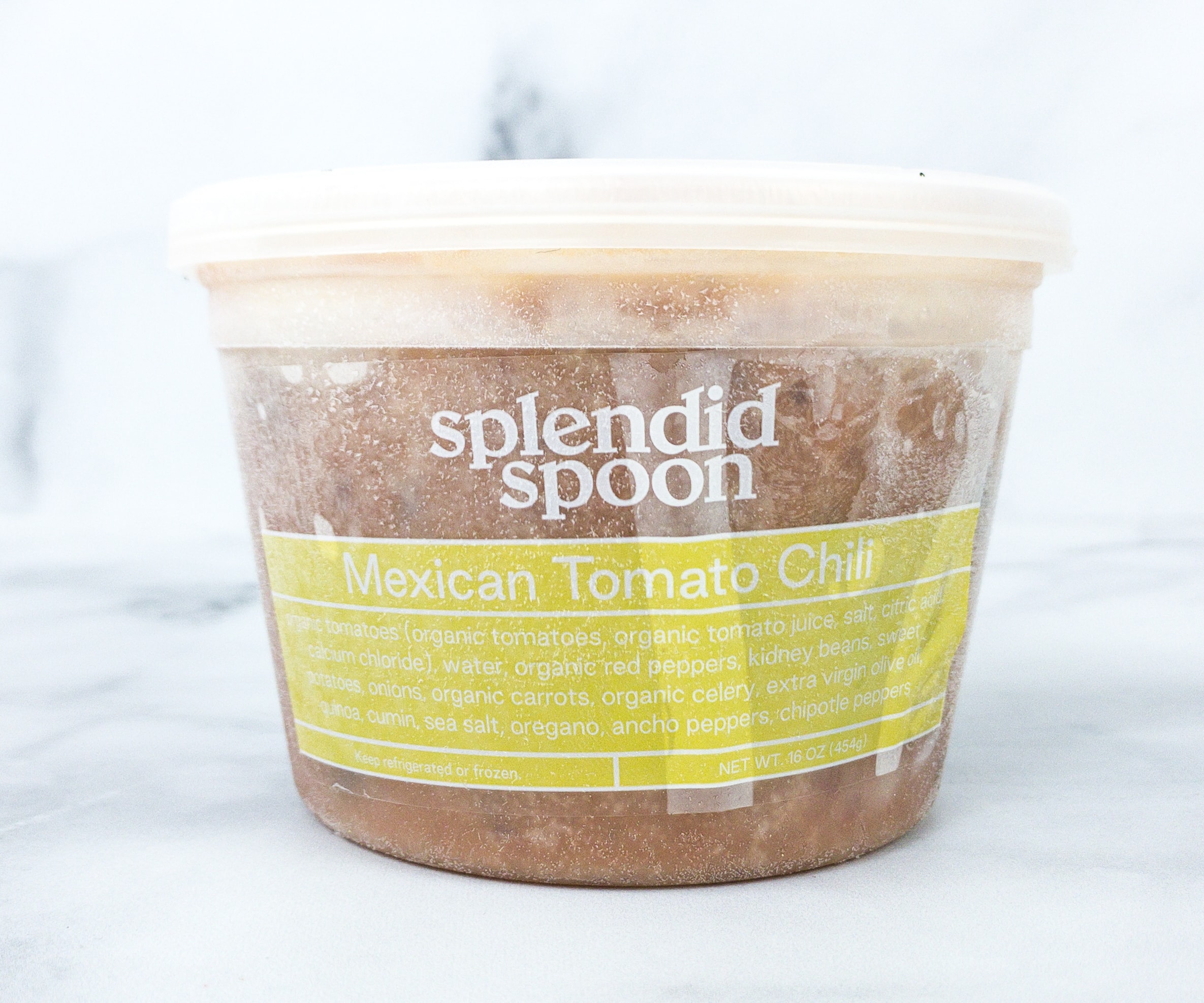 Splendid Spoon Mexican Tomato Chili – If you're looking for a tasty protein booster, this is it! It tastes like your usual Mexican tomato chili, but it's definitely healthier.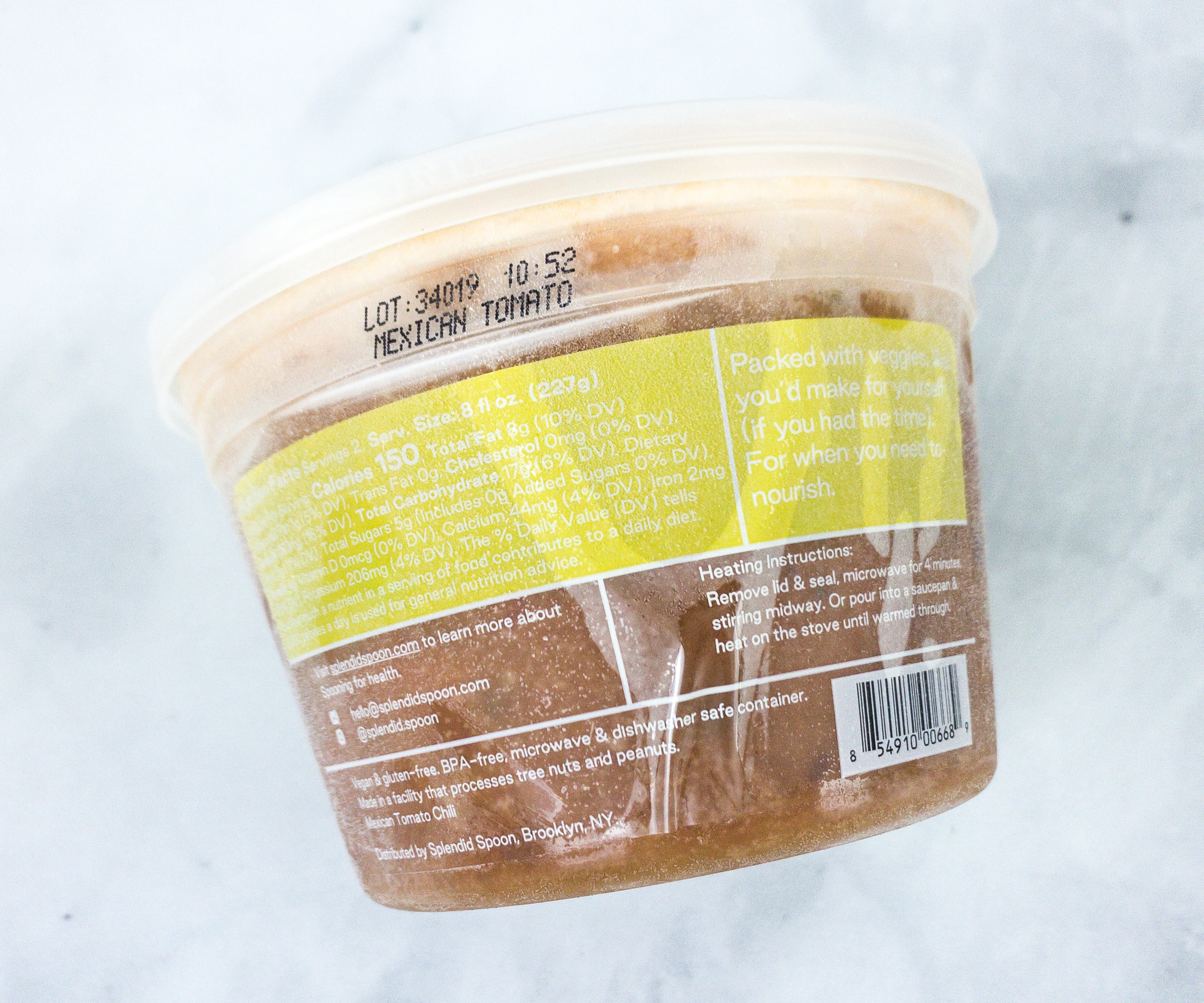 It contains lycopene-rich tomatoes and protein-rich quinoa!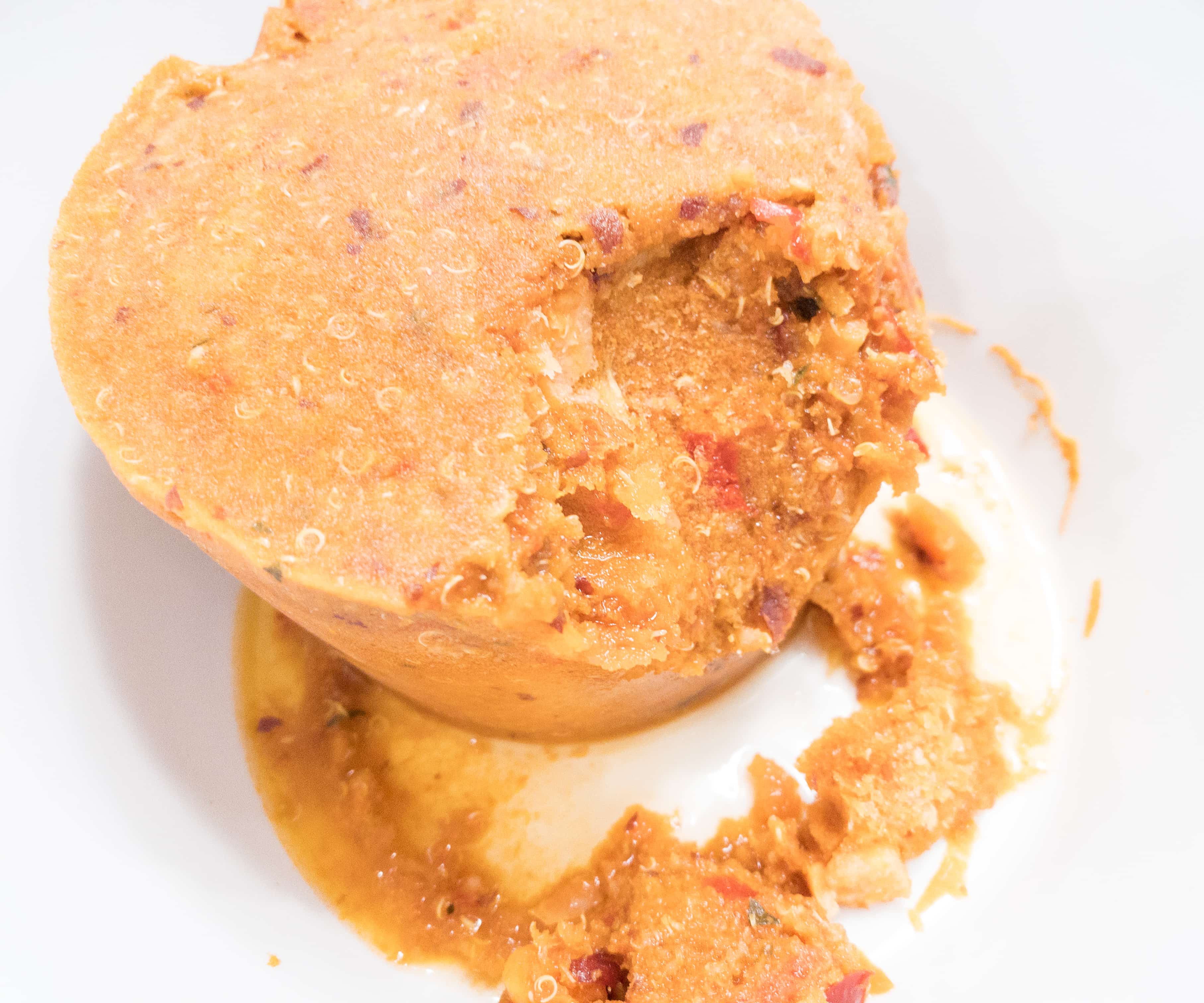 Another important ingredient is avocado oil, which helps with our body's nutrient absorption.
It's pretty thick and it doesn't even need sides. Quinoa is filling on its own. Aside from protein, it's rich in fiber which makes you feel full easily. It comes with a good level of heat that would make you crave more!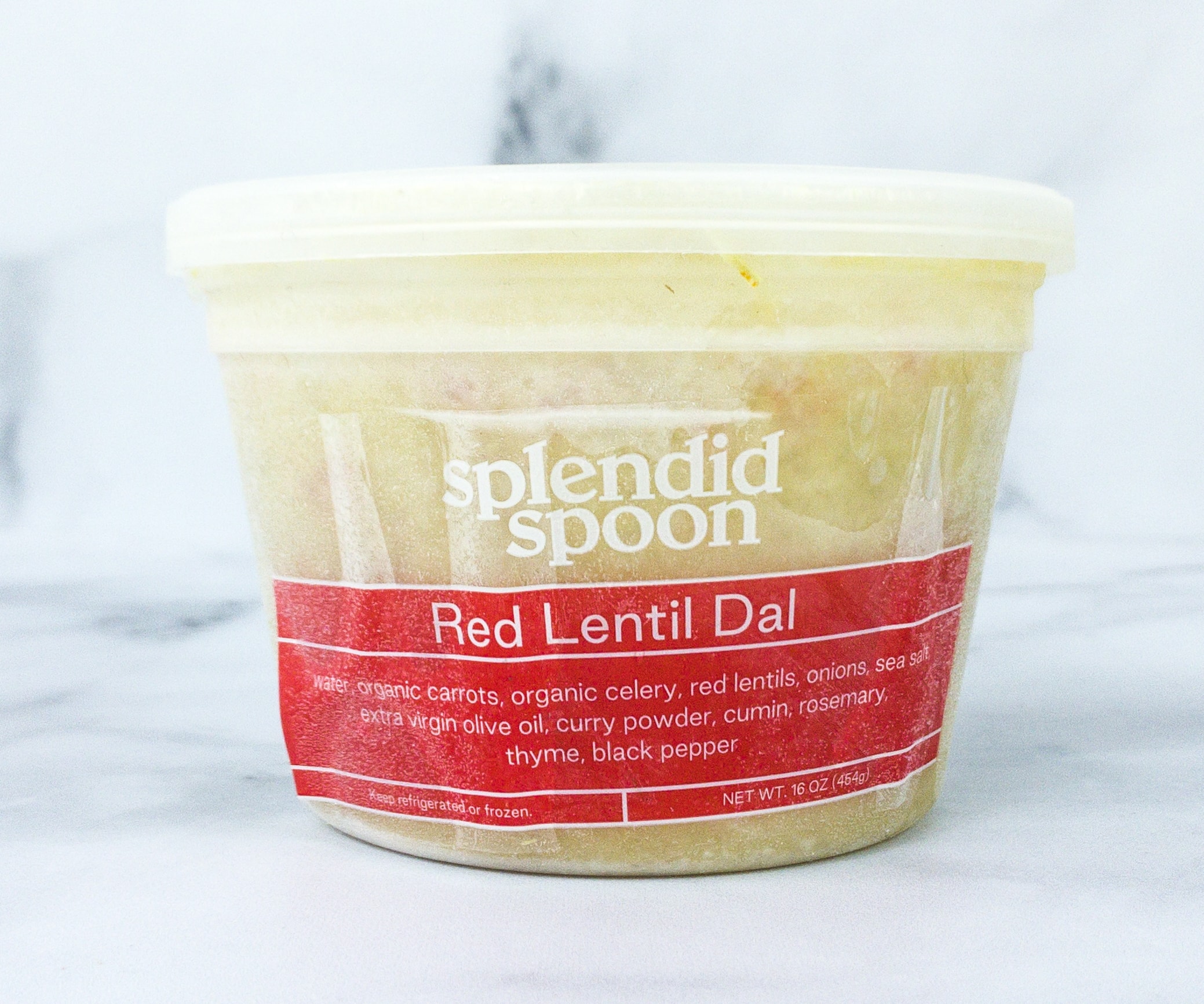 Splendid Spoon Red Lentil Dal – Lentils are the main ingredient of this soup. It's great for anyone who needs to regulate blood sugars or those who want to eat something good for their digestion!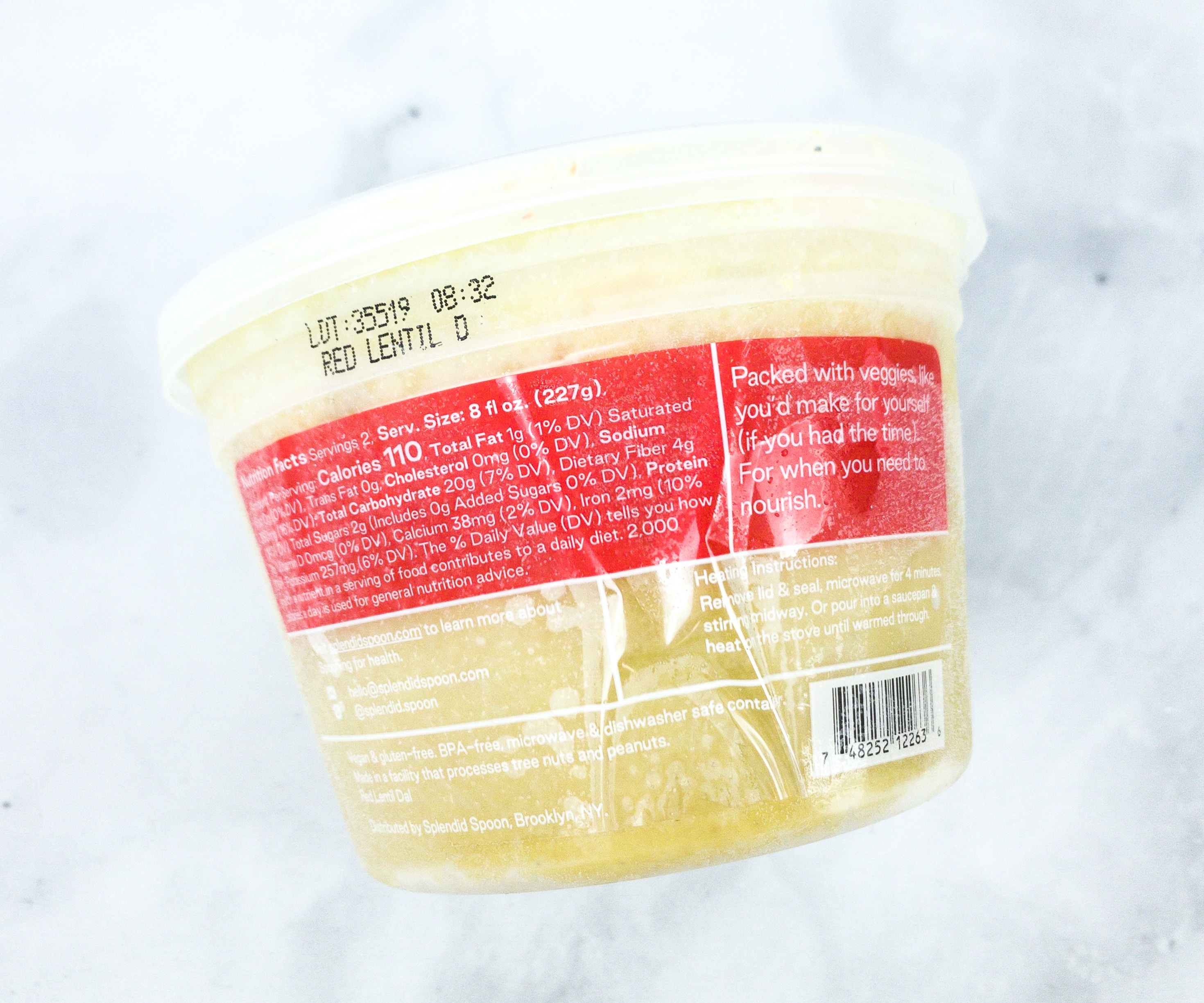 Curry and thyme make this soup flavorful, and they also have their respective health benefits. Curry helps boost the immune system and thyme promotes healthy and resilient skin.
Red lentil dal actually originated in India and is usually served with naan bread or basmati rice. It's warm and soothing, a perfect soup to have on any cold day. Even on its own, it's filling and satisfying!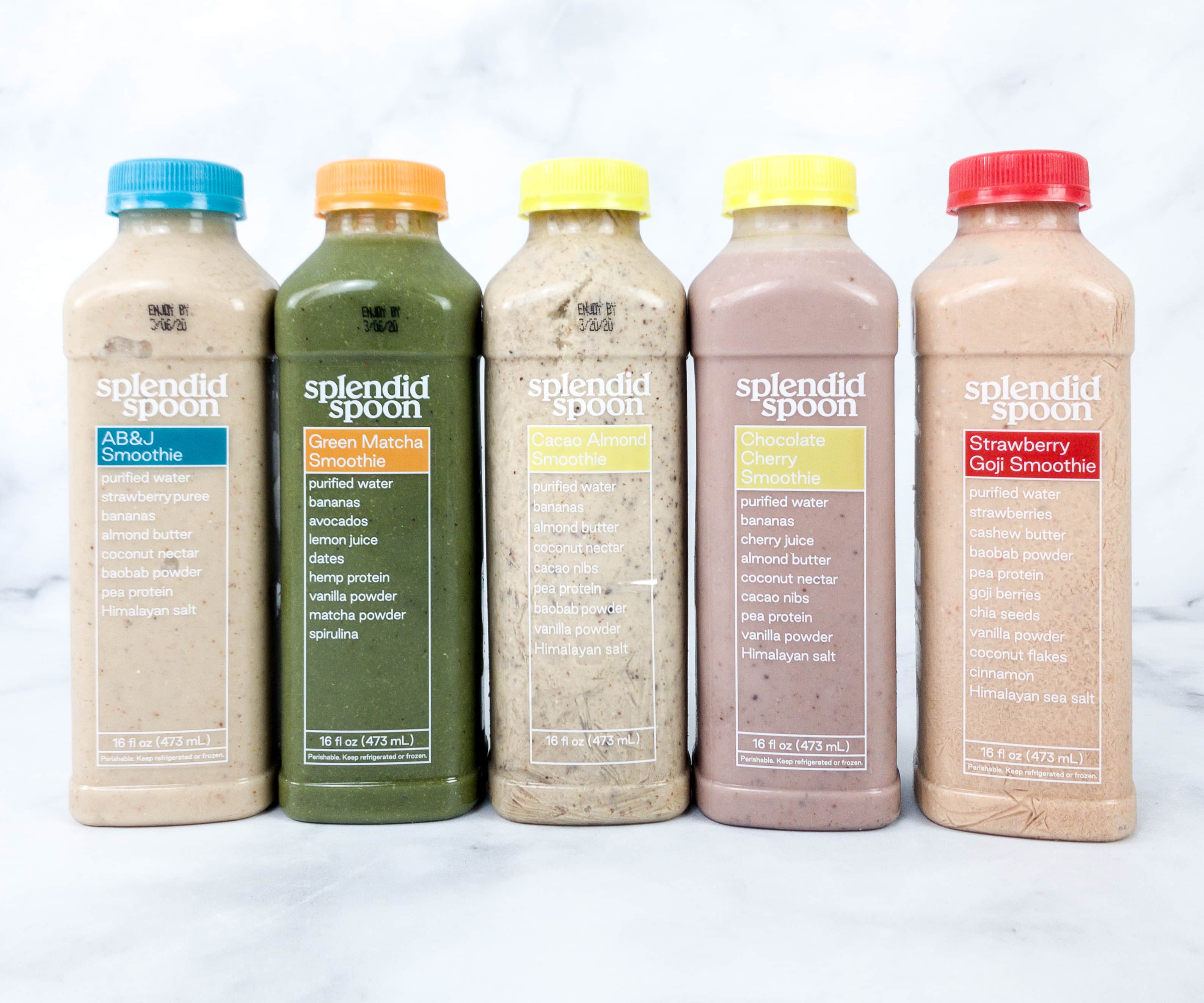 Here are all the smoothies in the box: AB&J, Green Matcha, Cacao Almond, Chocolate Cherry, and Strawberry Goji.
Splendid Spoon AB&J Smoothie – AB&J stands for almond butter and jelly! This comfort food combo is not just for sandwiches, they are also now in this smoothie.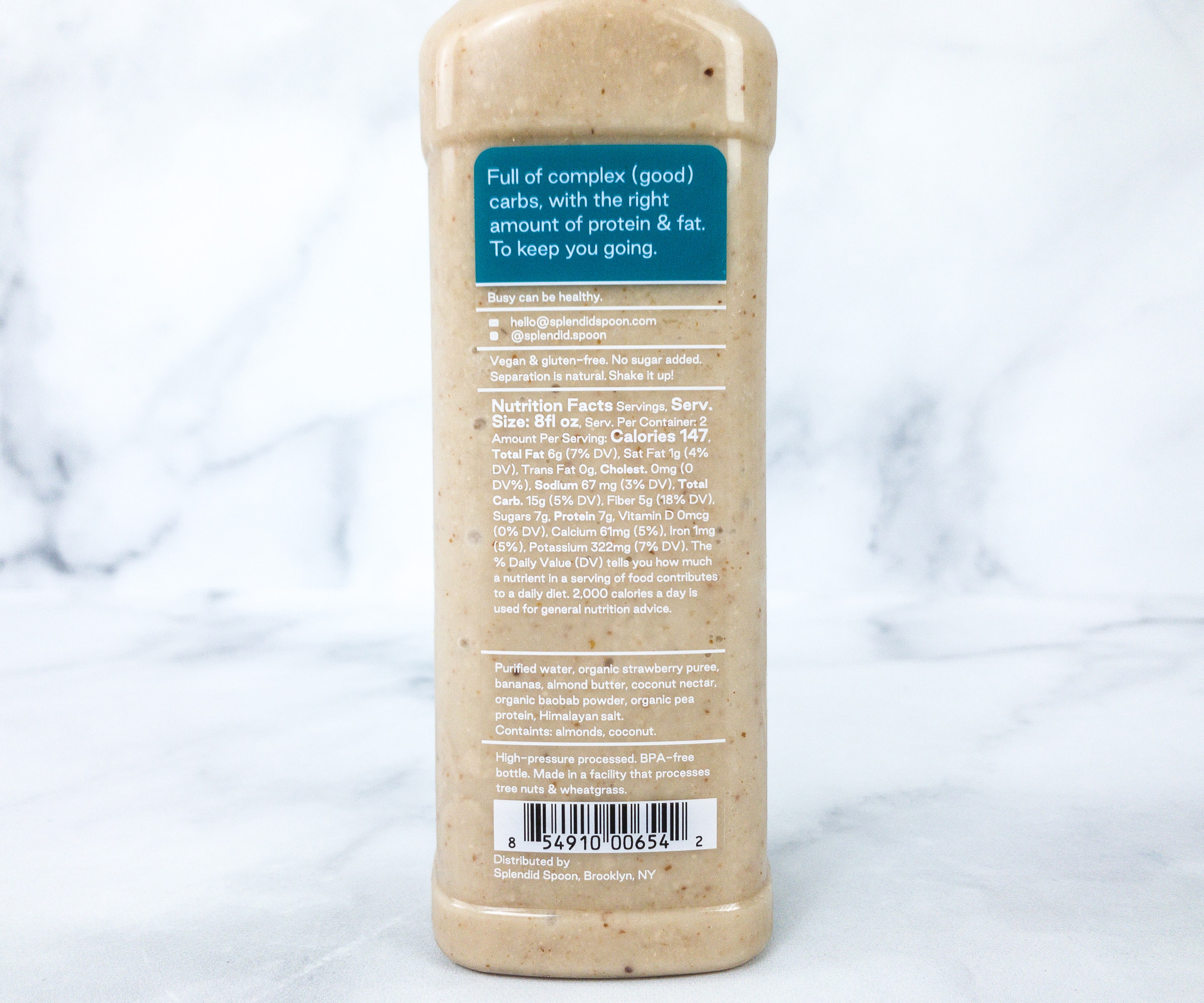 It's made with a wholesome blend of banana, strawberry, and almonds!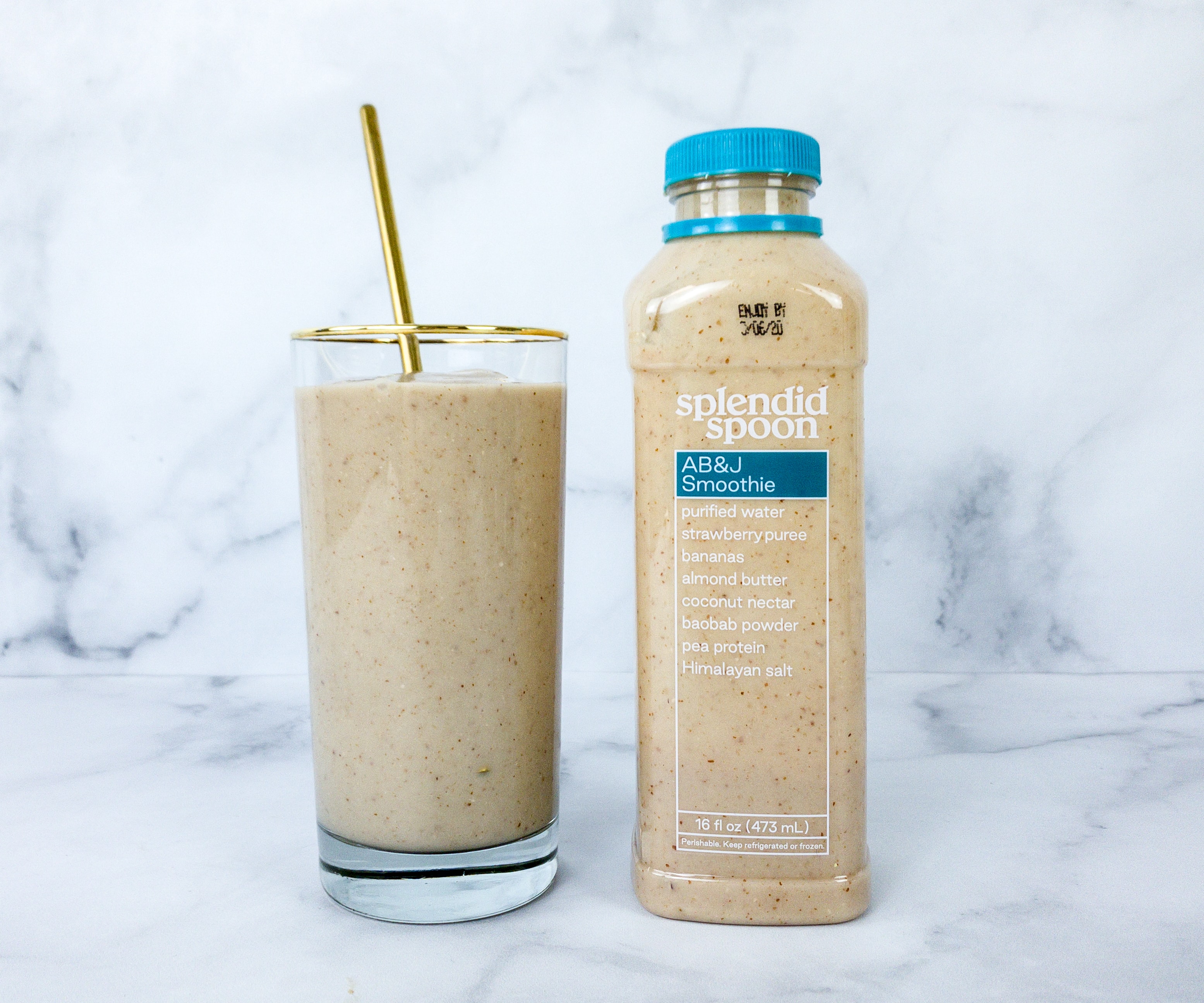 This makes a great source of protein and good carbs! It's the ideal smoothie for breakfast, as it easily keeps you full and energized.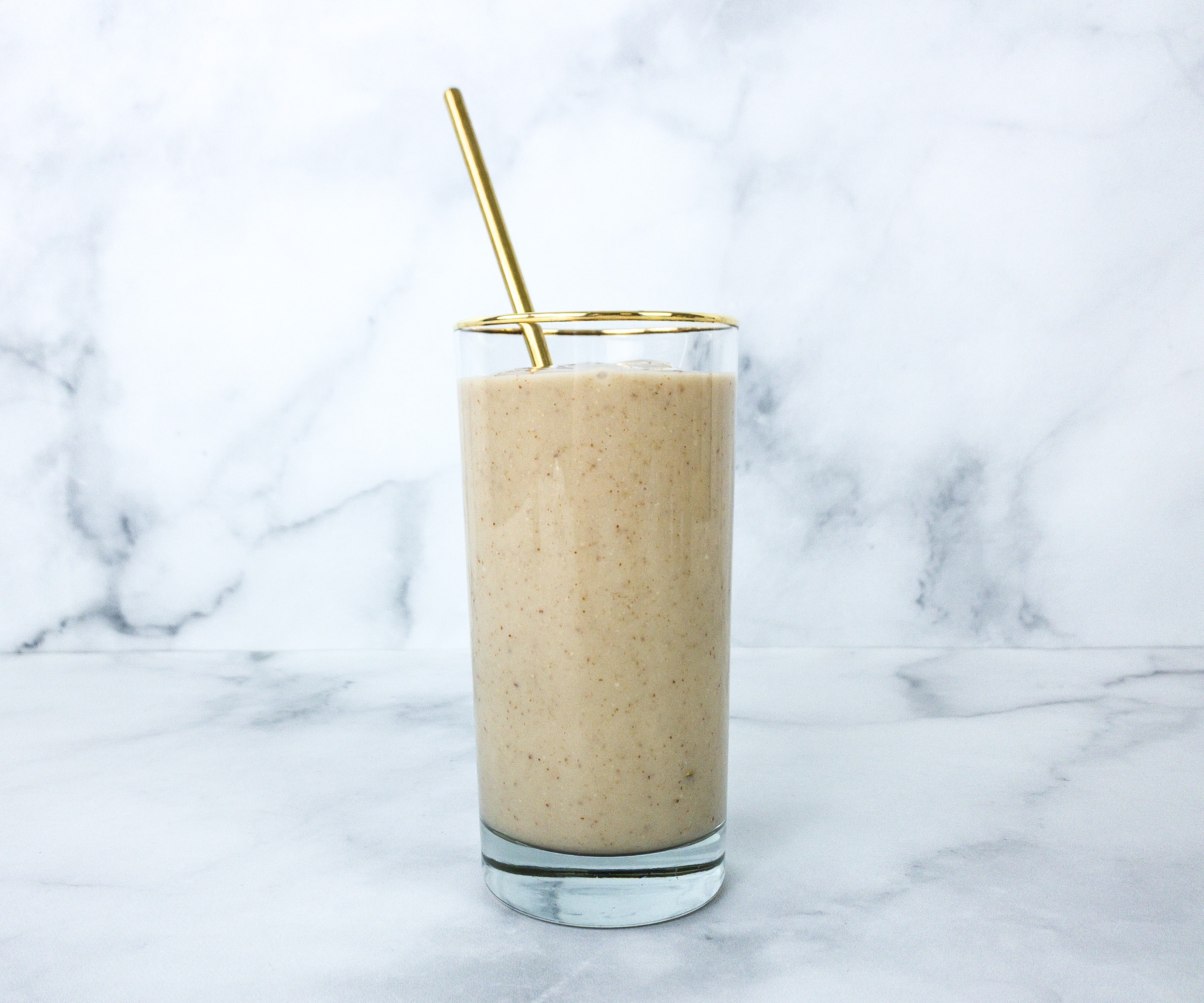 Banana is rich in potassium and magnesium which supports heart health and helps control blood pressure, while strawberry contains a good amount of vitamin C and antioxidants.
Aside from being rich in healthy fats and protein, almond is also known to help reduce hunger and promote weight loss.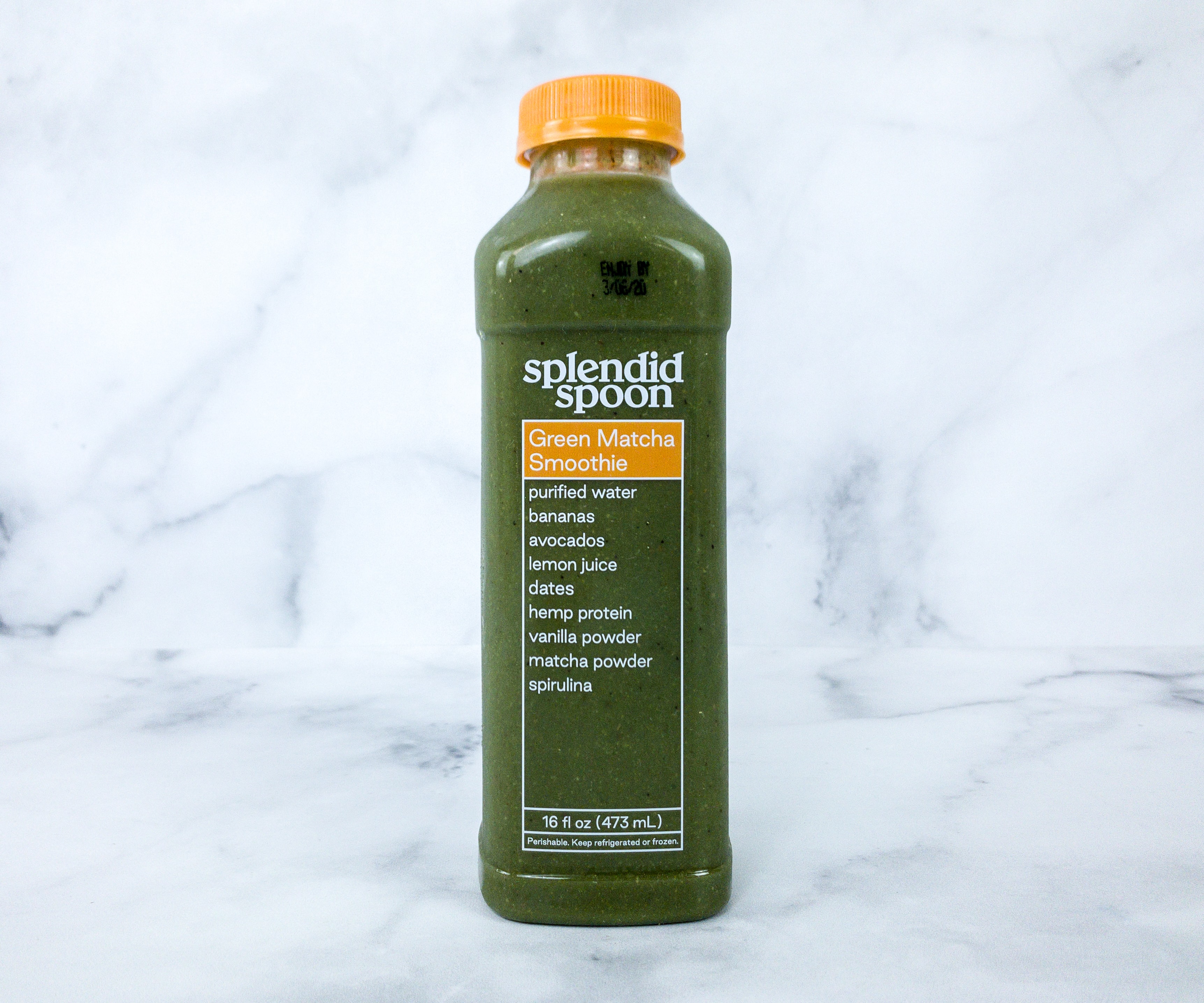 Splendid Spoon Green Matcha Smoothie – Your favorite matcha drink can be healthy too! This smoothie is a proof, as it gives you energy minus sugar crash.
The main ingredients are avocado, spirulina, and matcha!
Avocado is good for the kidneys and aids in its detoxification. It's also known to be high in good fats and potassium.
A known superfood, spirulina is a type of cyanobacteria with lots of health benefits including lowered blood pressure and lowered blood sugar.
Of course, this drink wouldn't be complete without organic matcha powder which is a great brain booster. It's a great smoothie whether for breakfast or lunch!
Splendid Spoon Chocolate Cherry Smoothie – Imagine cherries coated with dark chocolate, but in smoothie form! This is a great way to curb your chocolate cravings minus the guilt.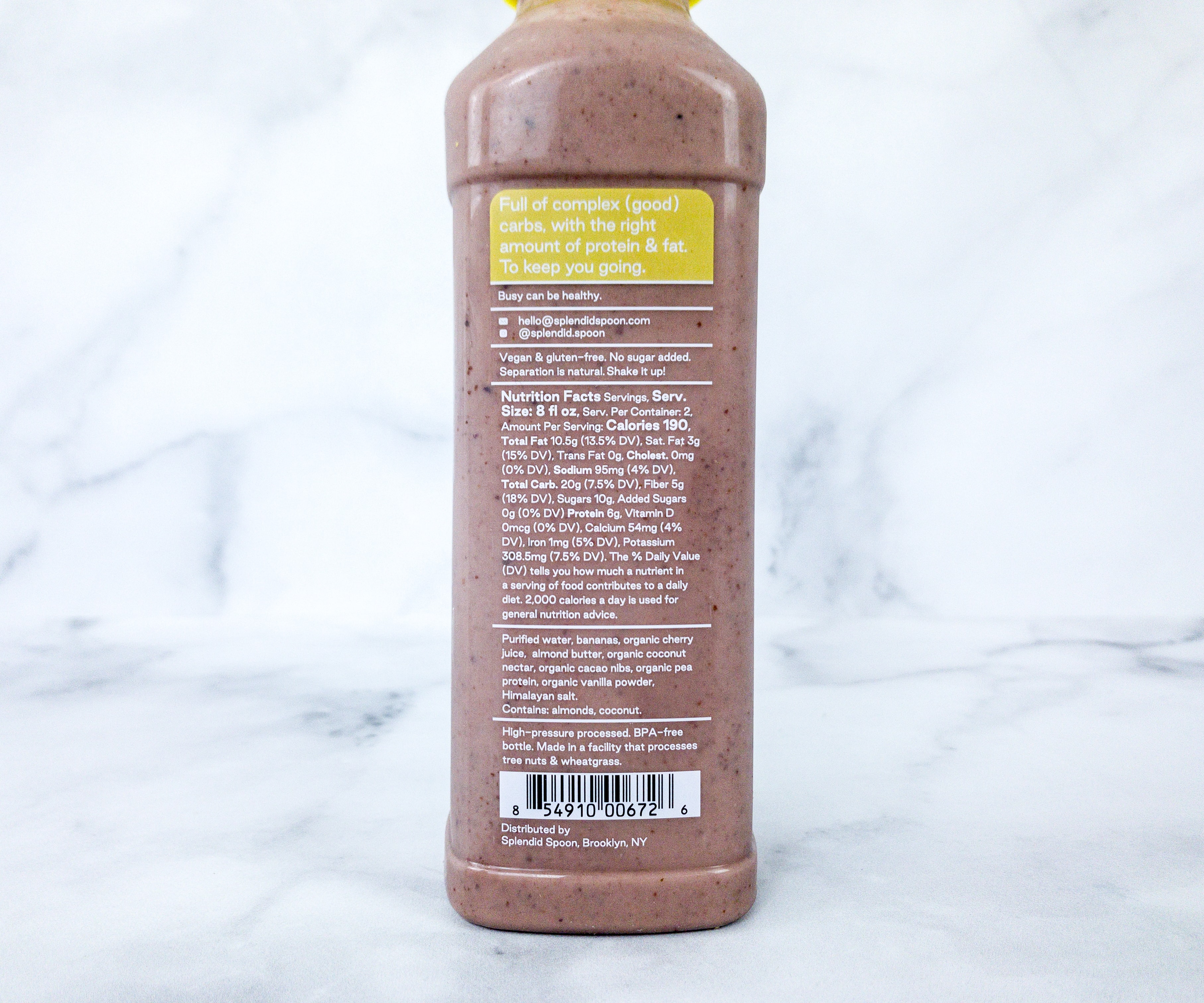 Key ingredients are cacao, cherries, and banana!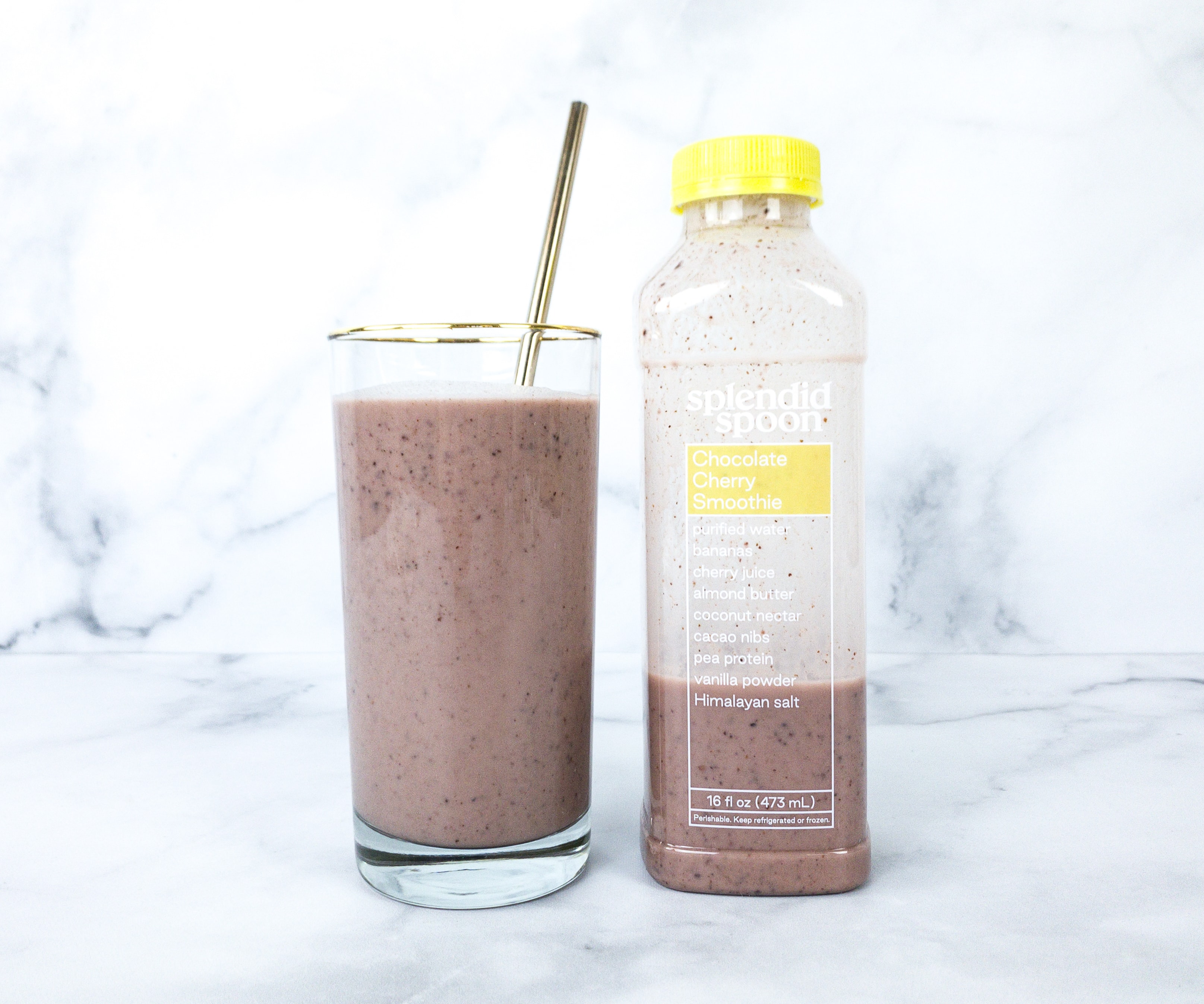 Chocolate and cherries make such a classic combination and this one didn't disappoint. It's rich, flavorful, and healthy, which leaves you with more energy to take on the day!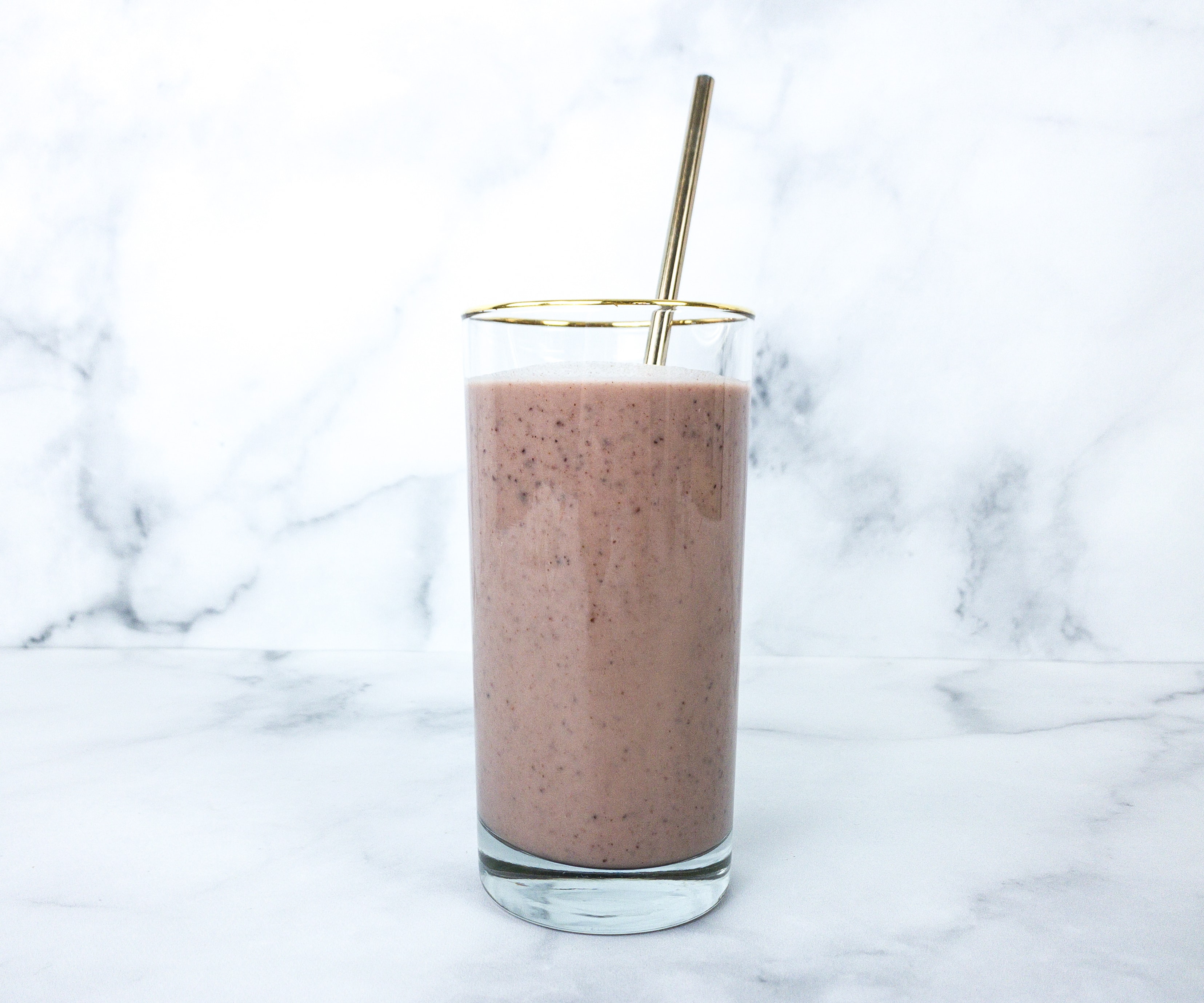 Chocolate, made from cacao, is a foolproof mood-booster. It also helps improve blood flow to your brain!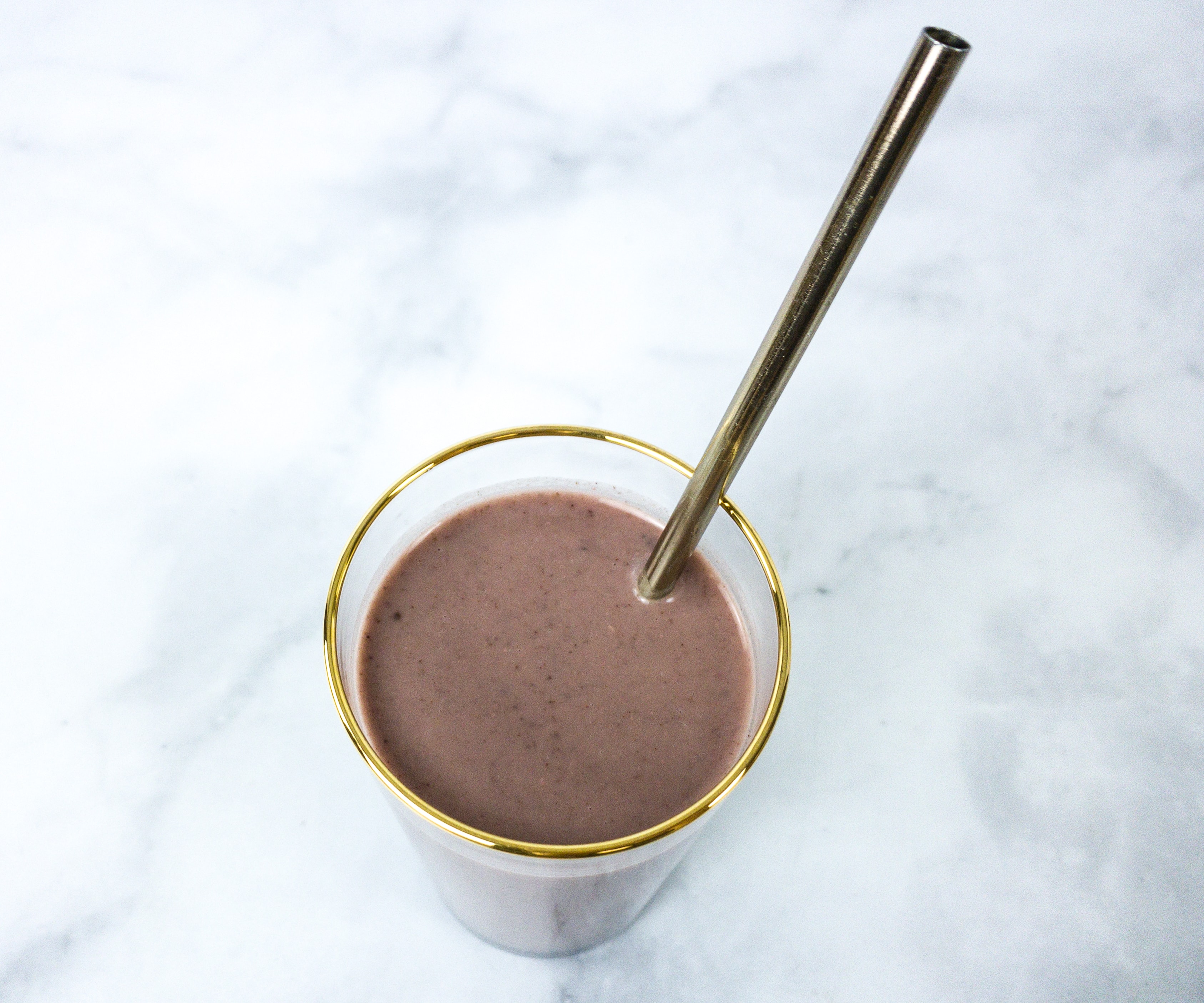 Cherries have a good amount of fiber, vitamins, and minerals, as well as anti-inflammatory properties. They even help promote bowel regularity!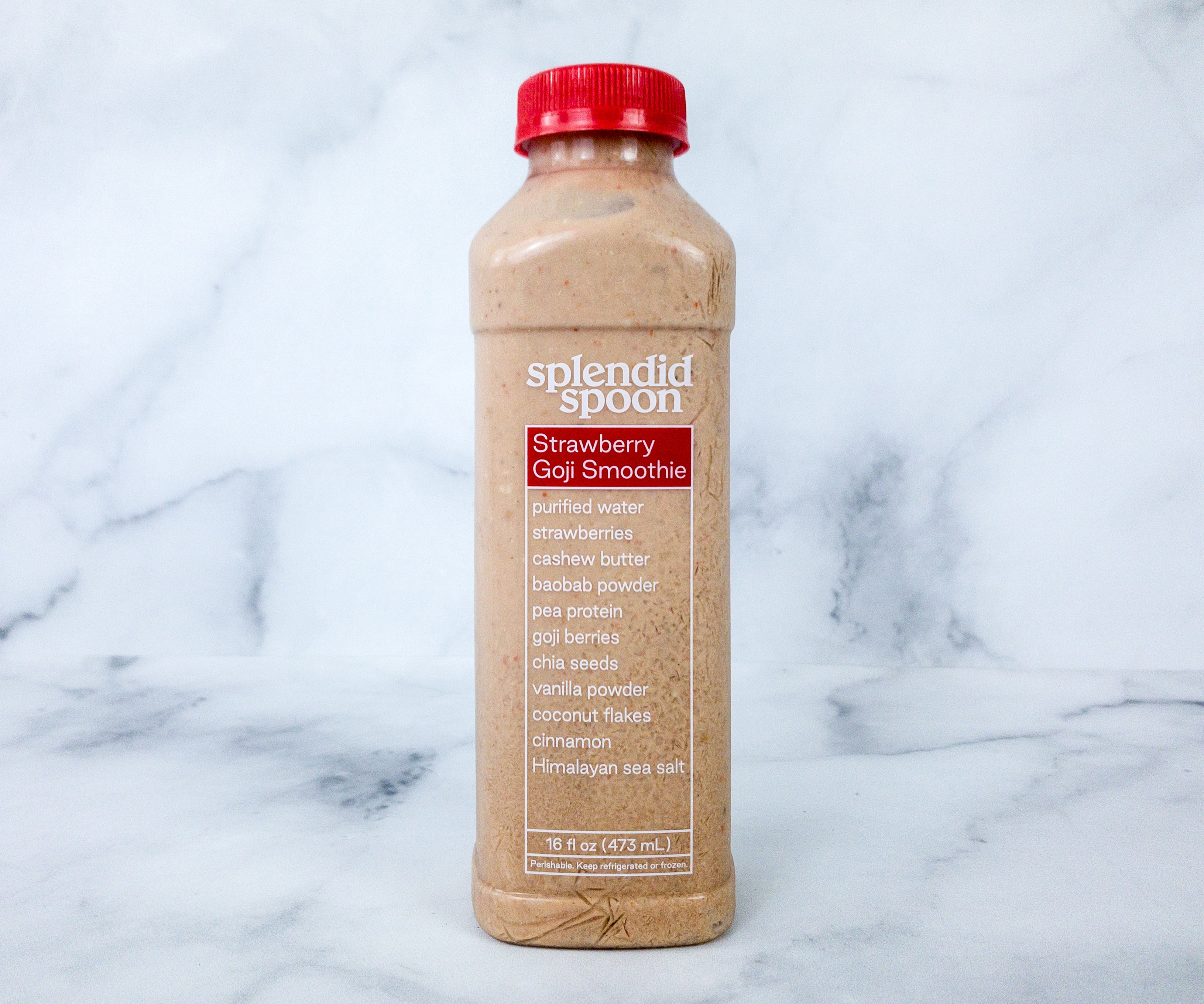 Splendid Spoon Strawberry Goji Smoothie – For fans of berries, this smoothie blend with strawberries and goji berries is for you!
This blend is low in sugar, yet tasty and filling! It makes a great alternative for your usual sugar-filled berry-flavored drinks.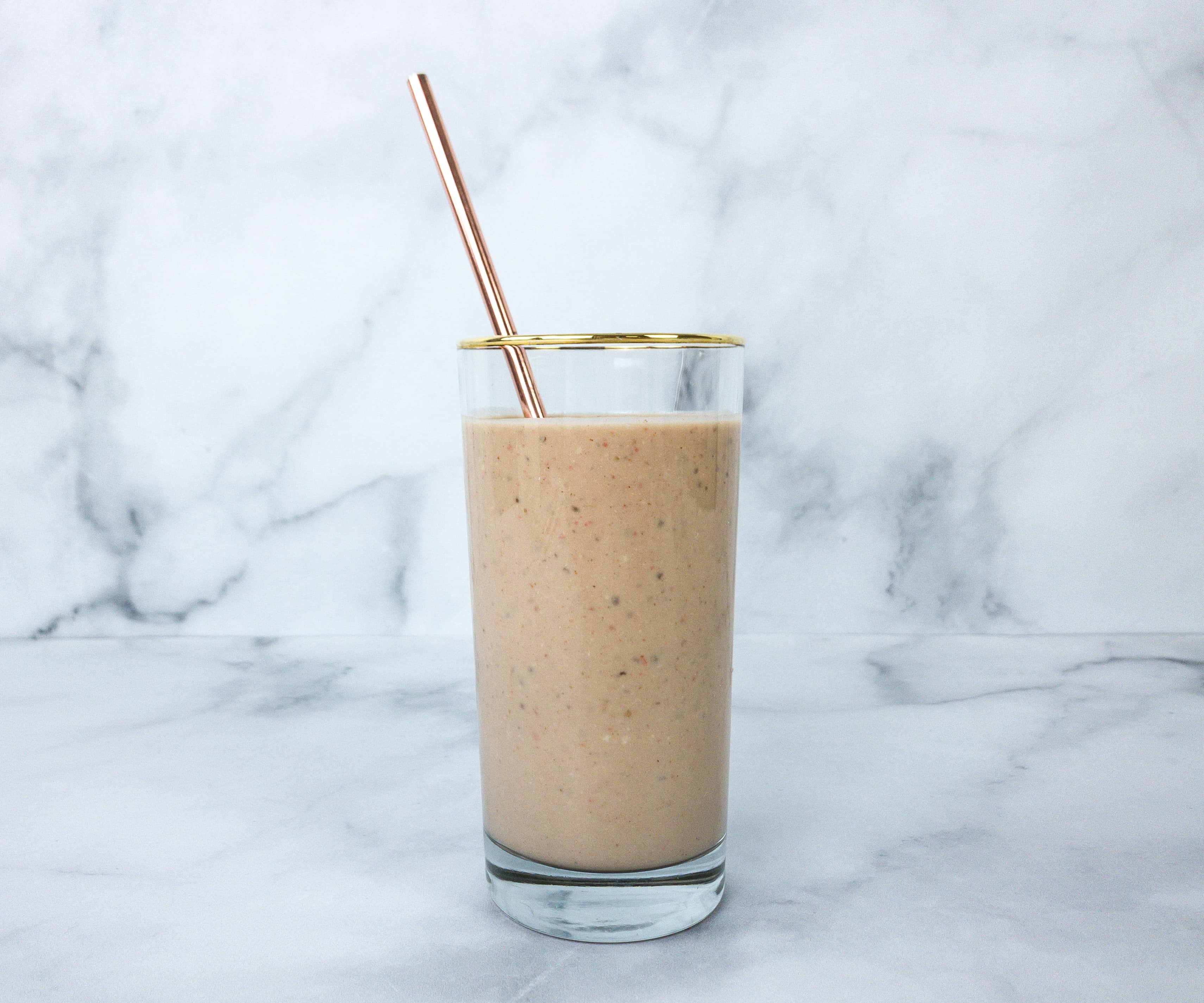 Rich in vitamin C and fiber, goji berries help boost your immune system and maintain blood sugar levels.
Goji berries taste similar to cranberries and cherries. Pairing it with strawberry is the best idea ever! The smoothie tastes fresh and the flavors are natural!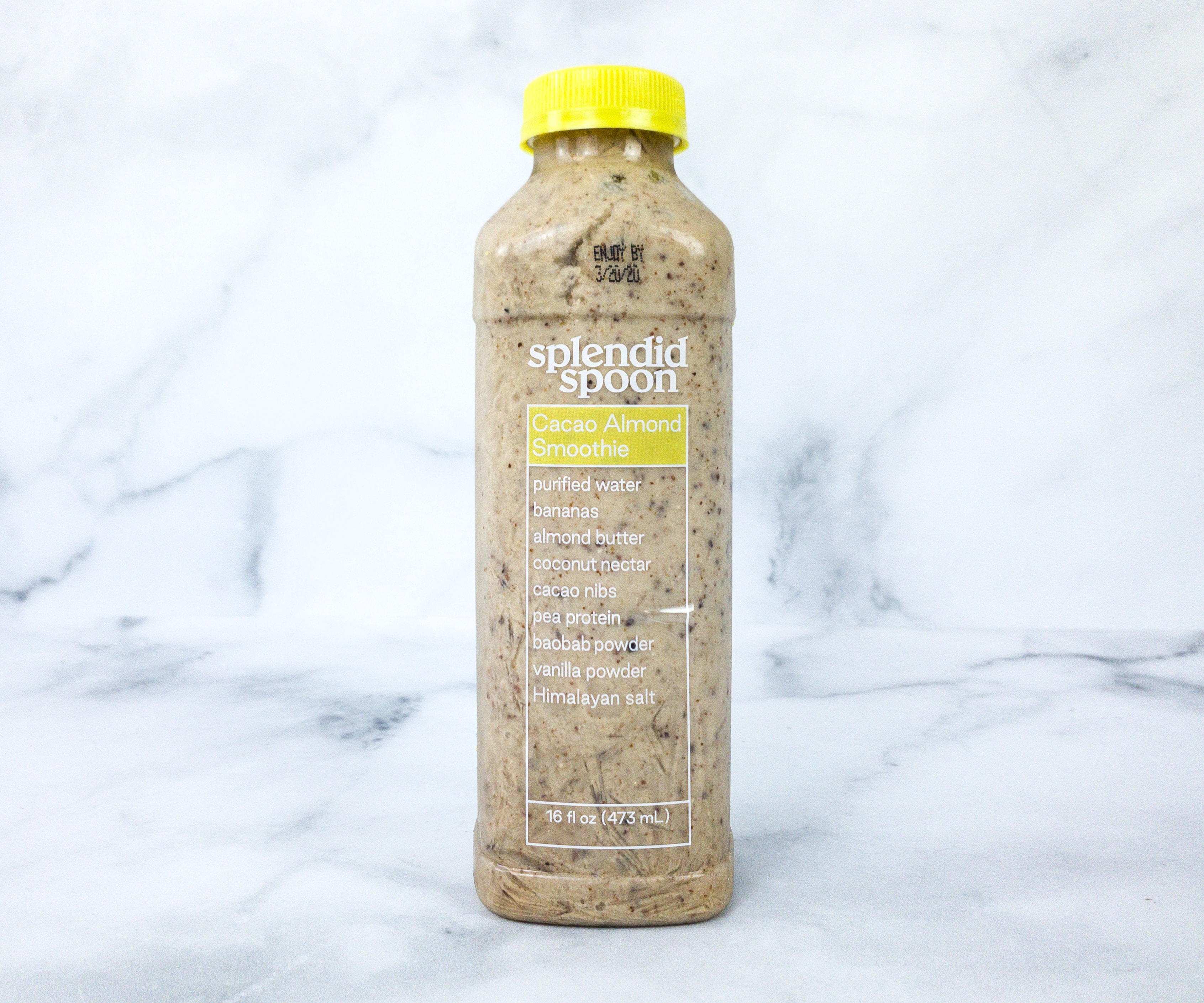 Splendid Spoon Cacao Almond Smoothie – This smoothie has cacao and almond which tastes like a dessert but makes you feel full like a hearty breakfast meal.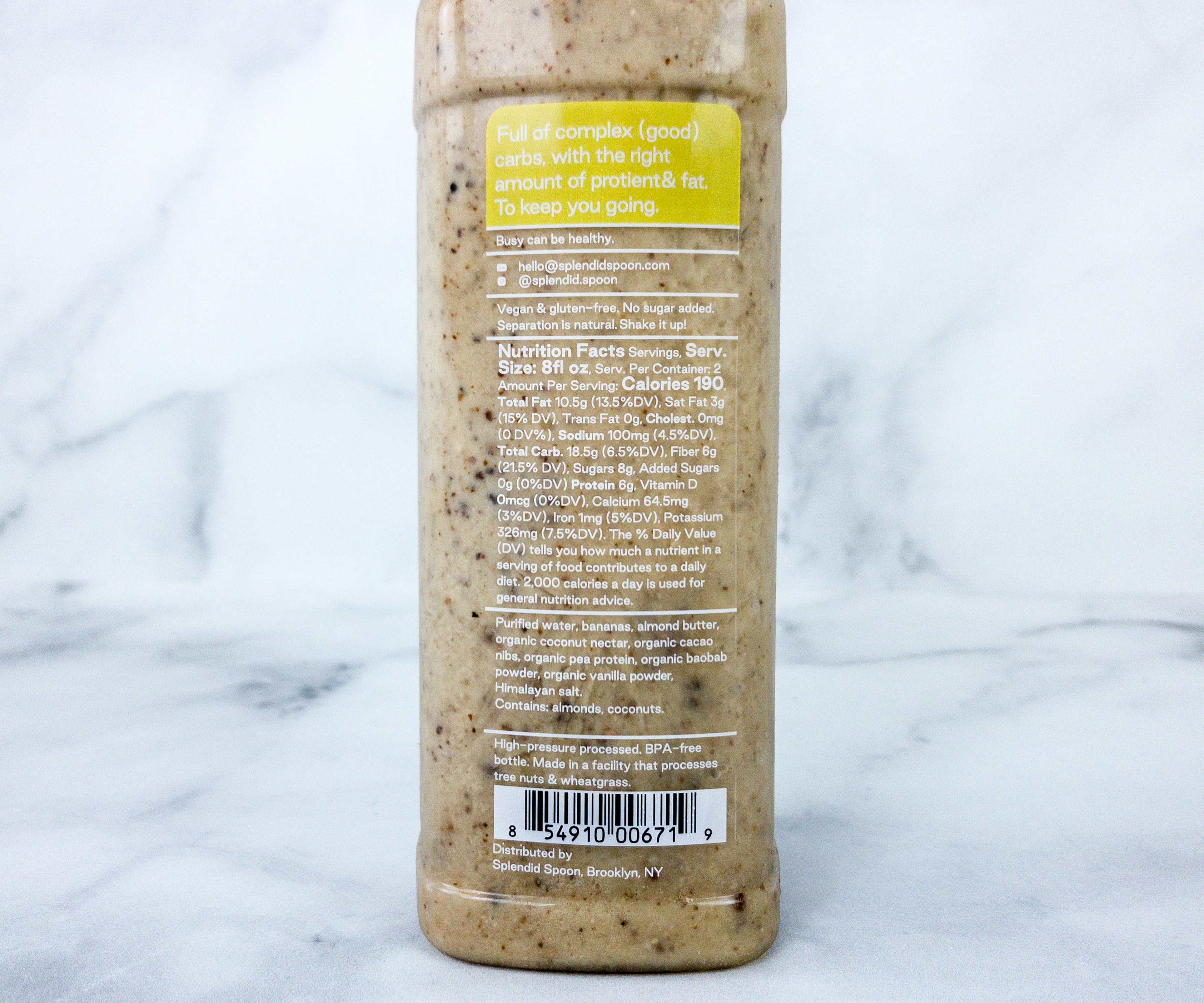 To make it more filling, they added potassium-rich bananas to the mix!
Aside from boosting brain function, cacao is also a good source of polyphenols or naturally occurring antioxidants.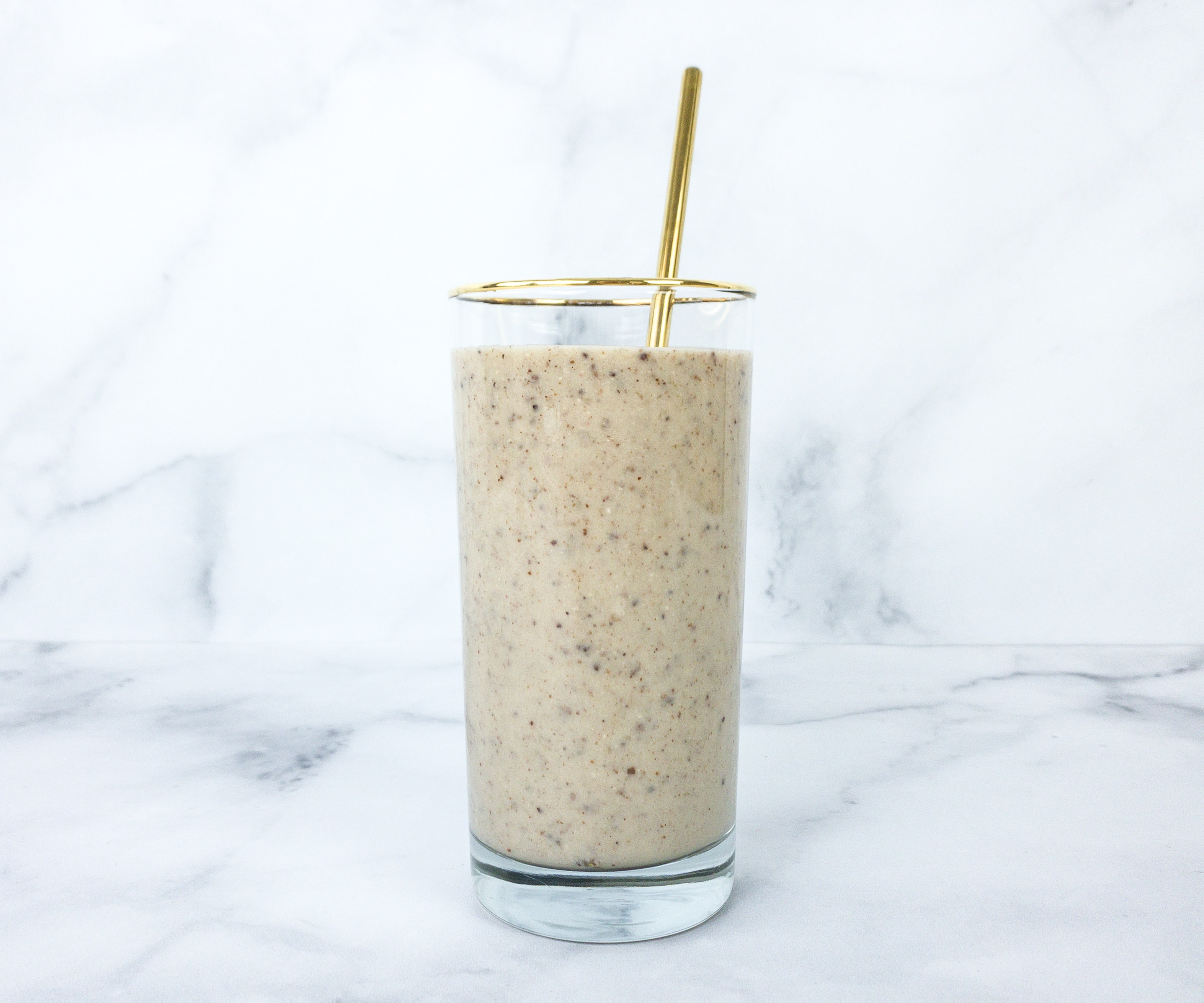 Almonds have quite a lot of health benefits as well. Since they're rich in antioxidants and vitamin E, they help protect against oxidative stress. They're also a good source of protein and fiber!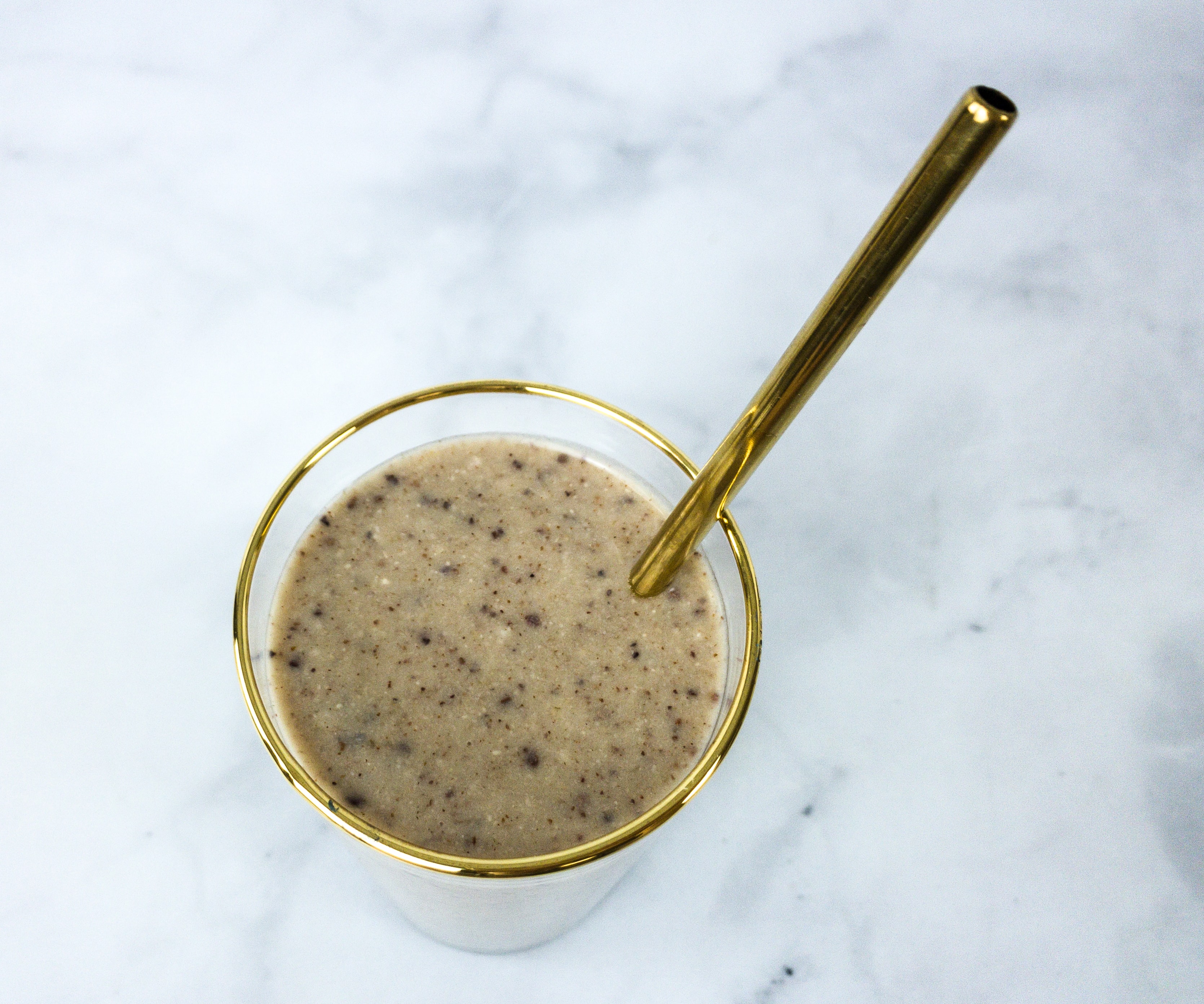 While your regular chocolate smoothie could be sinful, this one isn't. It's perfect for anyone looking for a guilt-free chocolate drink alternative!
Switching to healthy eating habits could be tough, and meal planning and preparation takes a lot of time. To help us with that dilemma, Splendid Spoon offers an array of grain bowls, soups, and smoothies packed with healthy ingredients. Grain bowls and soups only need to be reheated, while smoothies can be enjoyed right away! The smoothies are my favorite, they're not just tasty but they easily make you feel full as well. You can even enjoy the smoothies when you're on the go. It's such a convenient subscription choice for people who are too busy to prepare their own food, especially the health-conscious ones!
What do you think of this month's Splendid Spoon?