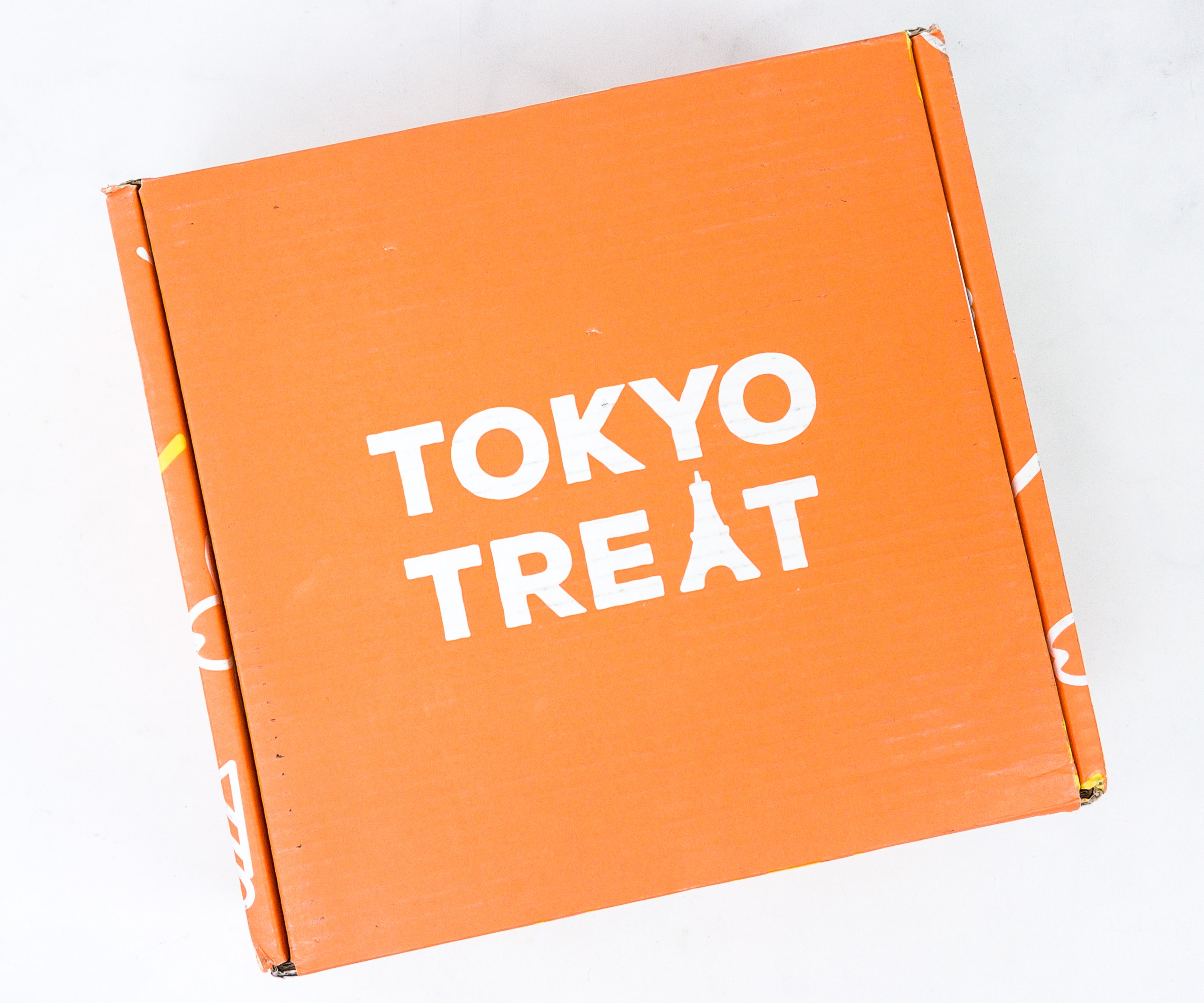 TokyoTreat is a monthly Japanese snack and candy subscription box that is shipped directly from Japan.
There are two box sizes — Classic ($25) and Premium ($35). As always, shipping is free worldwide.
The Classic box includes 12 items altogether — 4 popular snacks, 4 share packs (new), 2 dagashi snacks, 1 DIY candy kit, and 1 kinosei (quirky) snack.
The Premium box includes 17 items — 5 popular snacks, 1 party pack (new), 4 share packs (new), 3 dagashi snacks, 1 anime snack (new), 1 DIY candy kit, 1 kinosei snack, 1 drink.
This is a review of the Premium box.
DEAL: Use coupon code HELLOSUBS at checkout to save 10% ($3.50) on your first box!
There's a booklet on top of the items.
The box is filled to the brim.
This month's theme is JAPAN EXPRESS.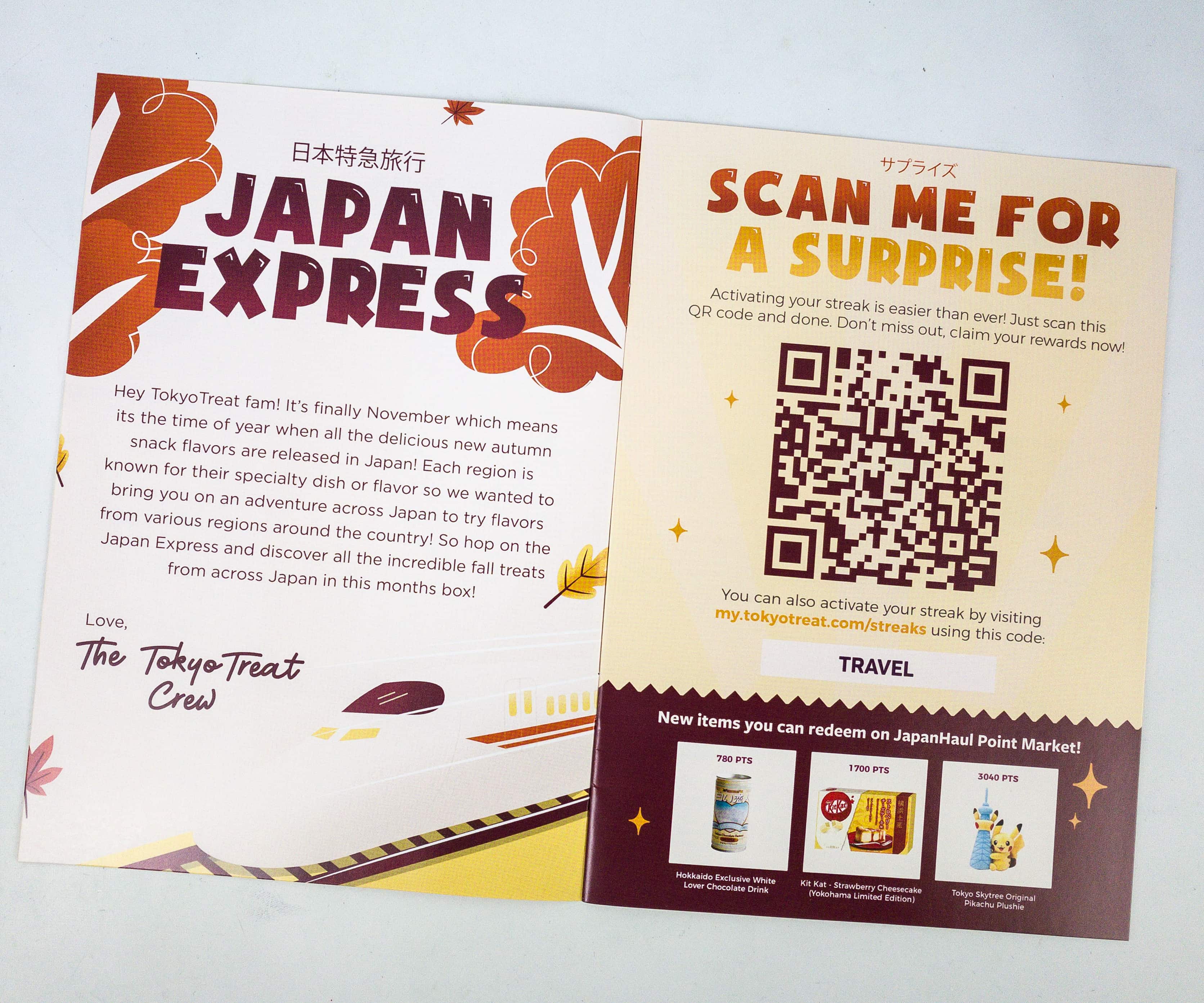 The booklet contains everything you need to know about the items inside the box. There's also a message from the Tokyo Treat Crew and a QR code to activate your streak for your rewards.
Of course, there's a list of the items we should be expecting in this month's box.
This month's featured snack is Apple Coca Cola, and this month's featured DIY kit is Doki Doki Fishing!
Discover Japan page shares a bit of Japan's local culture every month. This month, they're teaching us about the best way to travel across Japan!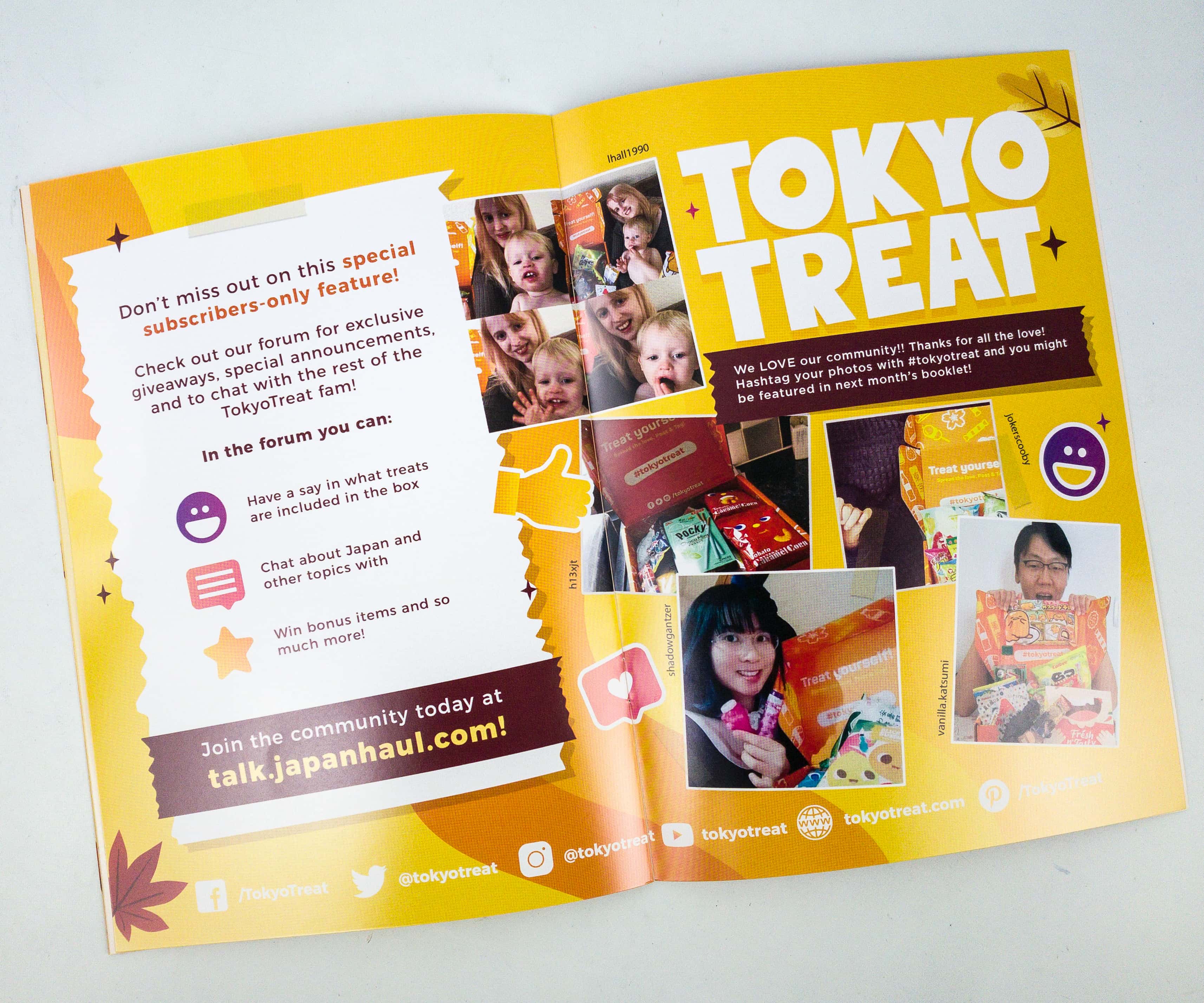 There's also a reminder to join their forum, plus the featured selfies from subscribers!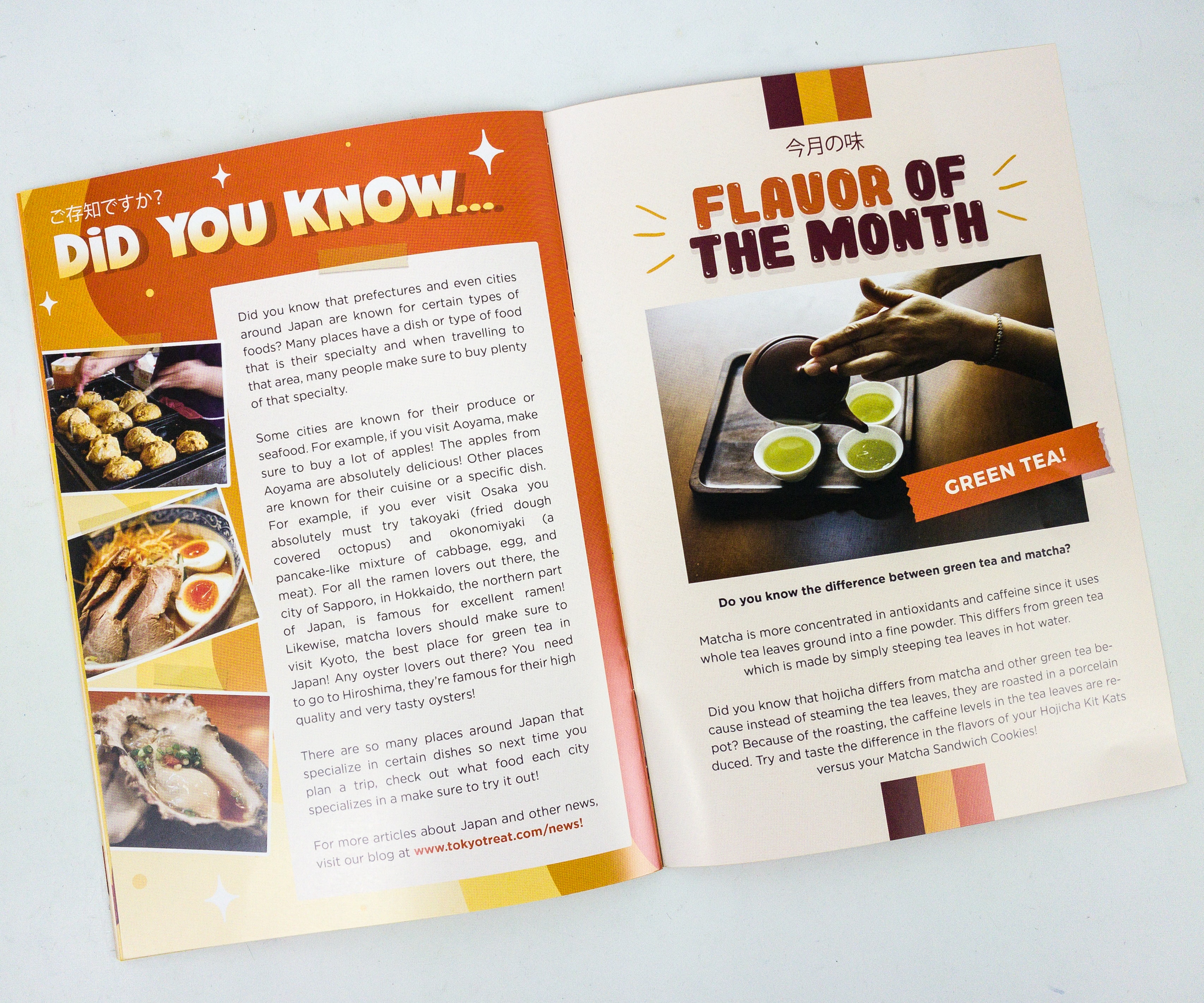 They even included a feature about popular Japanese food and the flavor of the month, Green Tea!
Everything inside the box!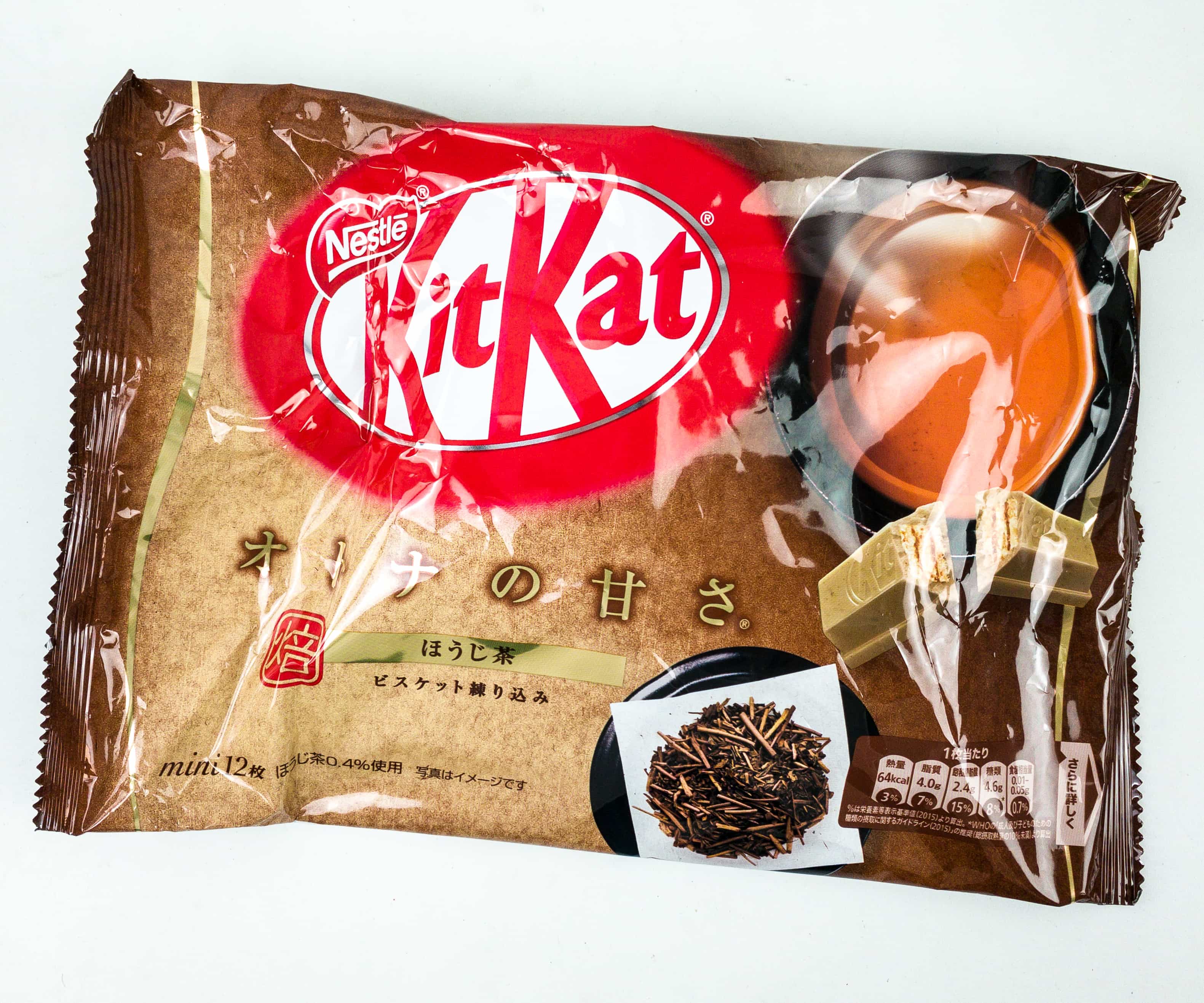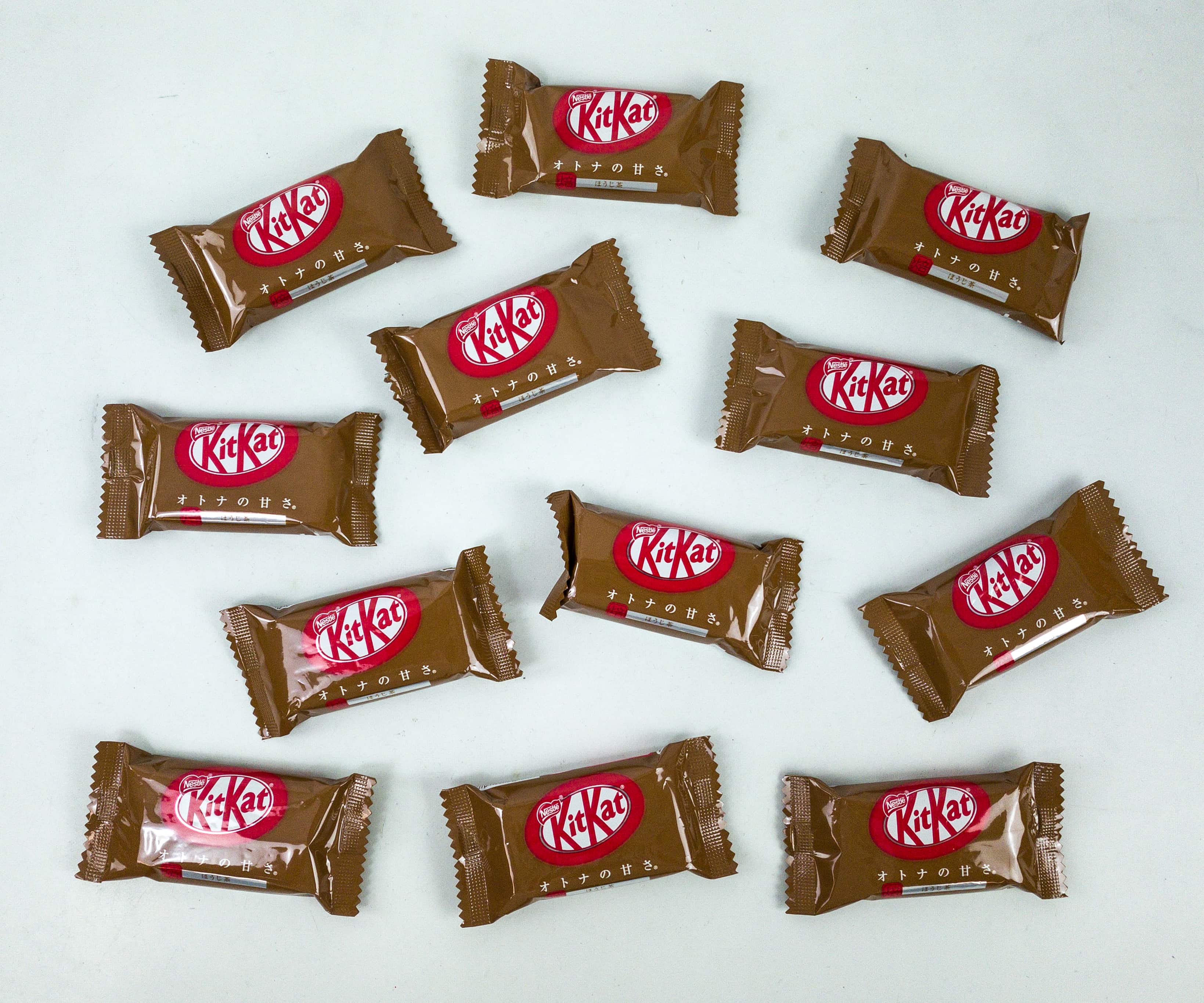 Hojicha Kit Kats. One thing we're always looking forward to in Tokyo Treat boxes is the pack of limited edition KitKats! This month, they sent us hojicha-flavored ones which are available only in the Kansai region. Hojicha is basically roasted green tea and, in this treat, it's combined with chocolate to make the KitKat coating tastier. It's toasty and nutty, with a distinct tea flavor.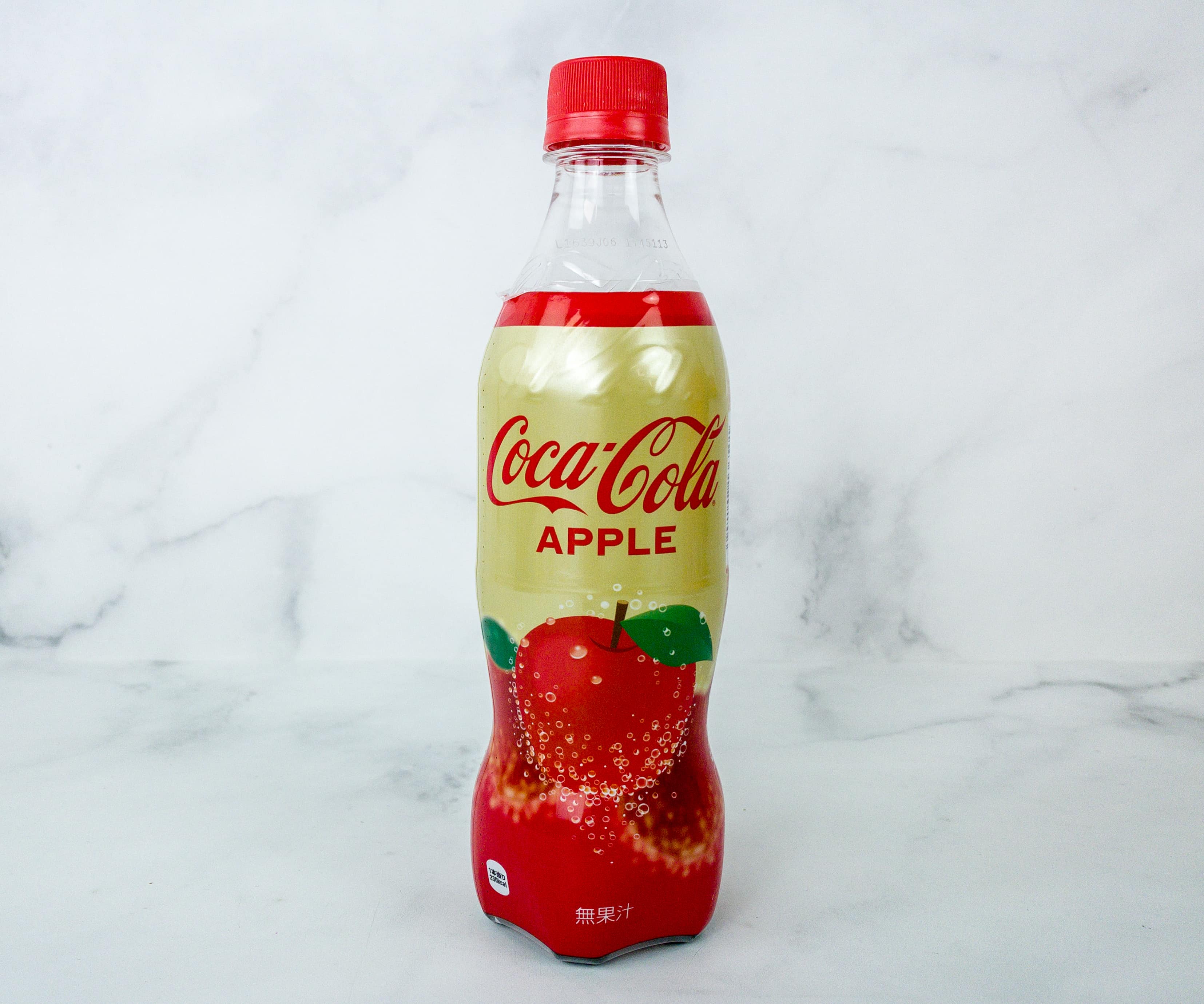 Apple Coca Cola. This apple-flavored Coca Cola can't be found anywhere else in the world, so we're really glad to get it from our Tokyo Treat box. Best served chilled, the fruity twist blended well with the distinct cola flavor. It goes down smoothly and it's definitely satisfying.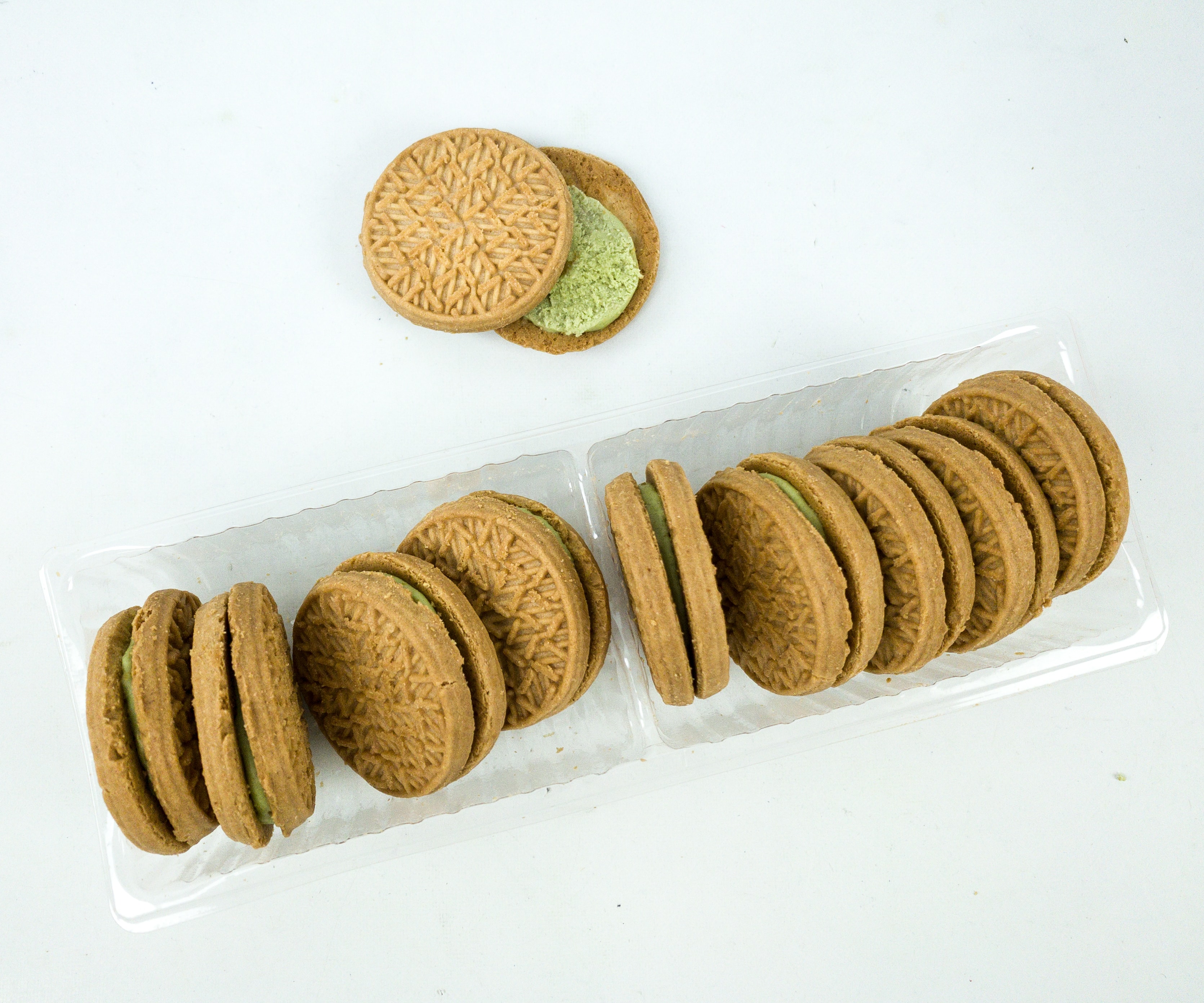 Matcha Sandwich Cookies. For matcha fans, we've found the perfect match for you! This snack features two buttery cookies with a creamy matcha filling. They're not bitter but not too sweet either. They captured just the right matcha taste to keep our tastebuds happy and satisfied. The cookies are filling as well.
Atsugi Luxury Potato Sea Urchin Flavor. Sea urchin is a unique potato chip flavor for us, but it's quite popular in Japan! This snack is savory and a bit salty, but not overpowering. As for the chips, they are light and crunchy. I think they would also go well with soda!

Chocolate Pie. This delicious pie is composed of a soft chocolate bread filled with rich dark chocolate. Every bite is oozing with chocolate, which easily melts in the mouth. It's the real deal for any chocolate lover!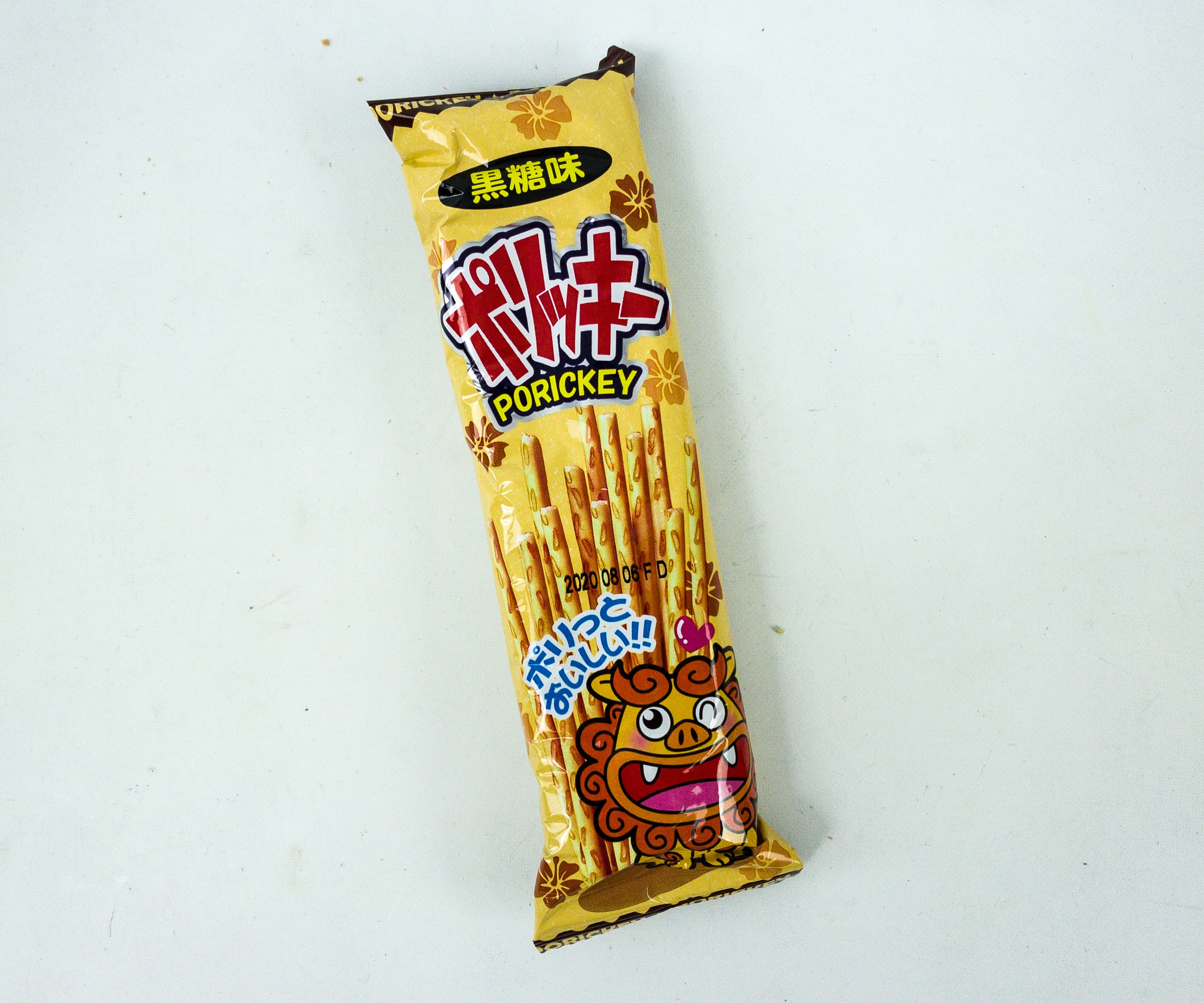 Porickey Brown Sugar Flavor. Porickey reminds me of Pocky! They are crunchy cookie sticks which are fun to munch on. Flavored with brown sugar, each stick is sweet and addicting.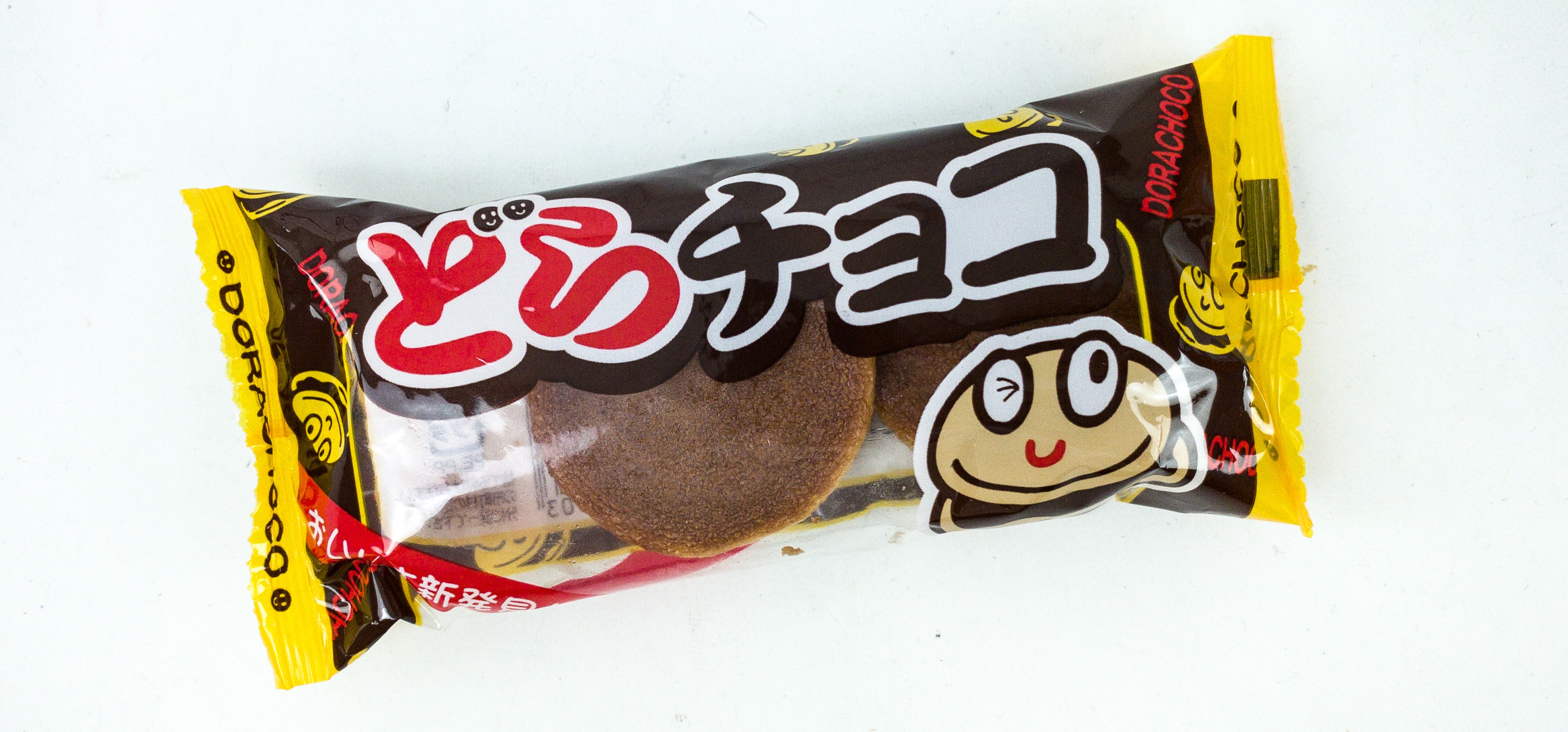 Chocolate Dorayaki. We got another chocolate bread, and this time it's a dorayaki or a pancake sandwich. It's soft and moist, with a creamy chocolate filling inside. This would go well with tea or other hot beverages.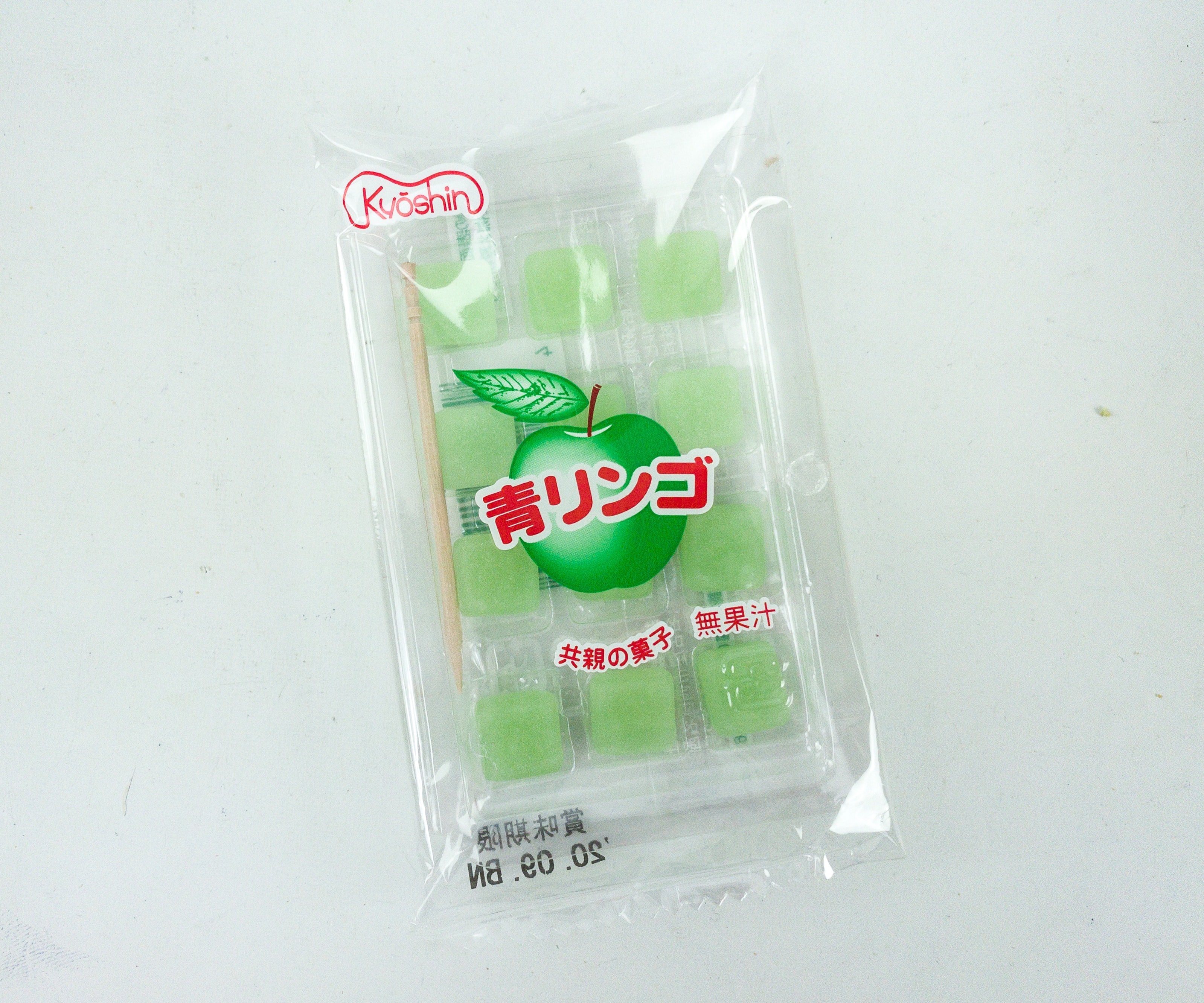 Green Apples In A Bag. With this snack, you can take the refreshing flavor of green apples wherever you go. Each piece is chewy and soft, which is like a fusion of mochi, jelly, and gummy.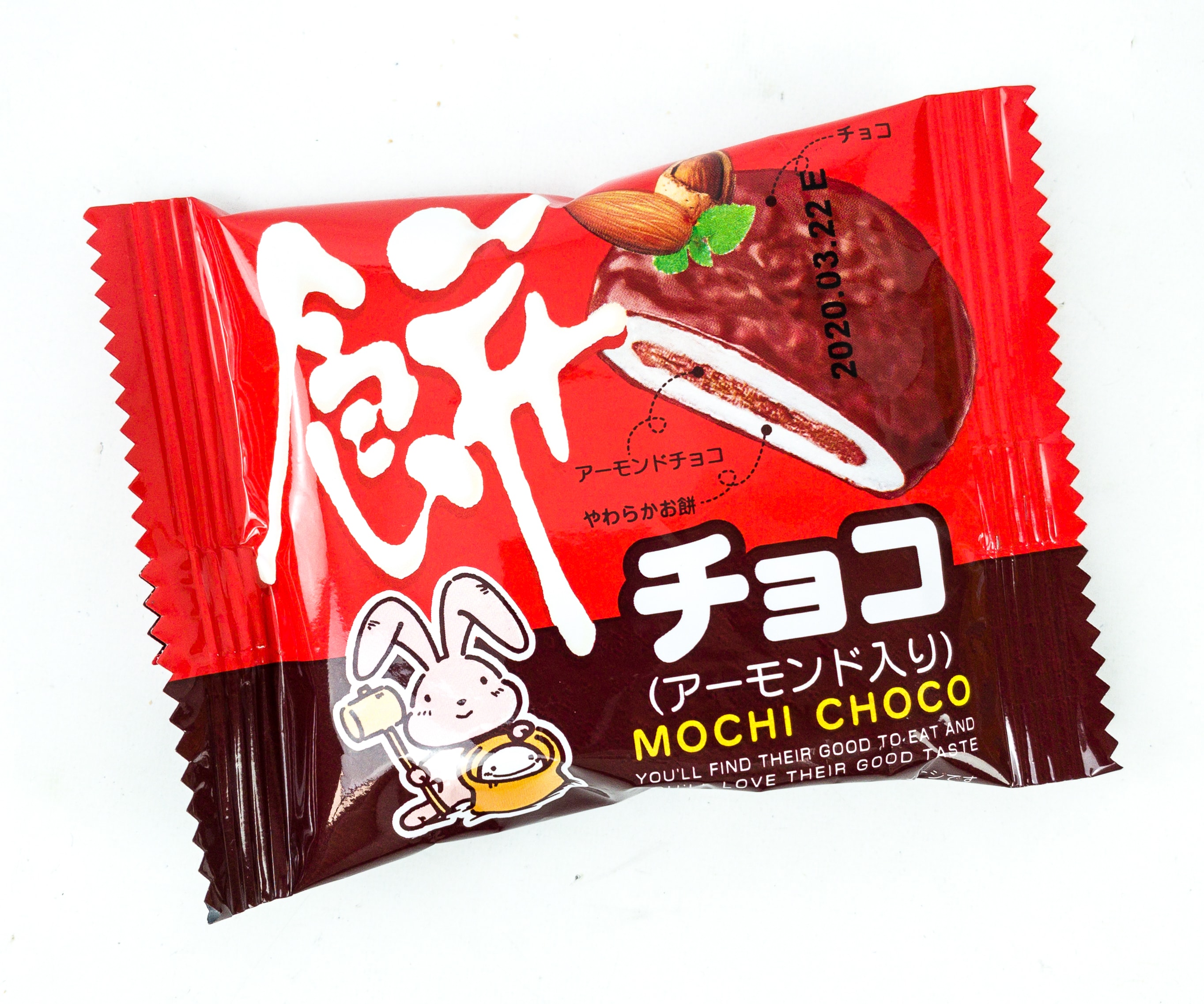 Mochi Choco. Mochi is another popular snack in Japan. We got one in the box, and it's even coated in chocolate and filled with a delicious chocolate cream. It's really soft and flavorful!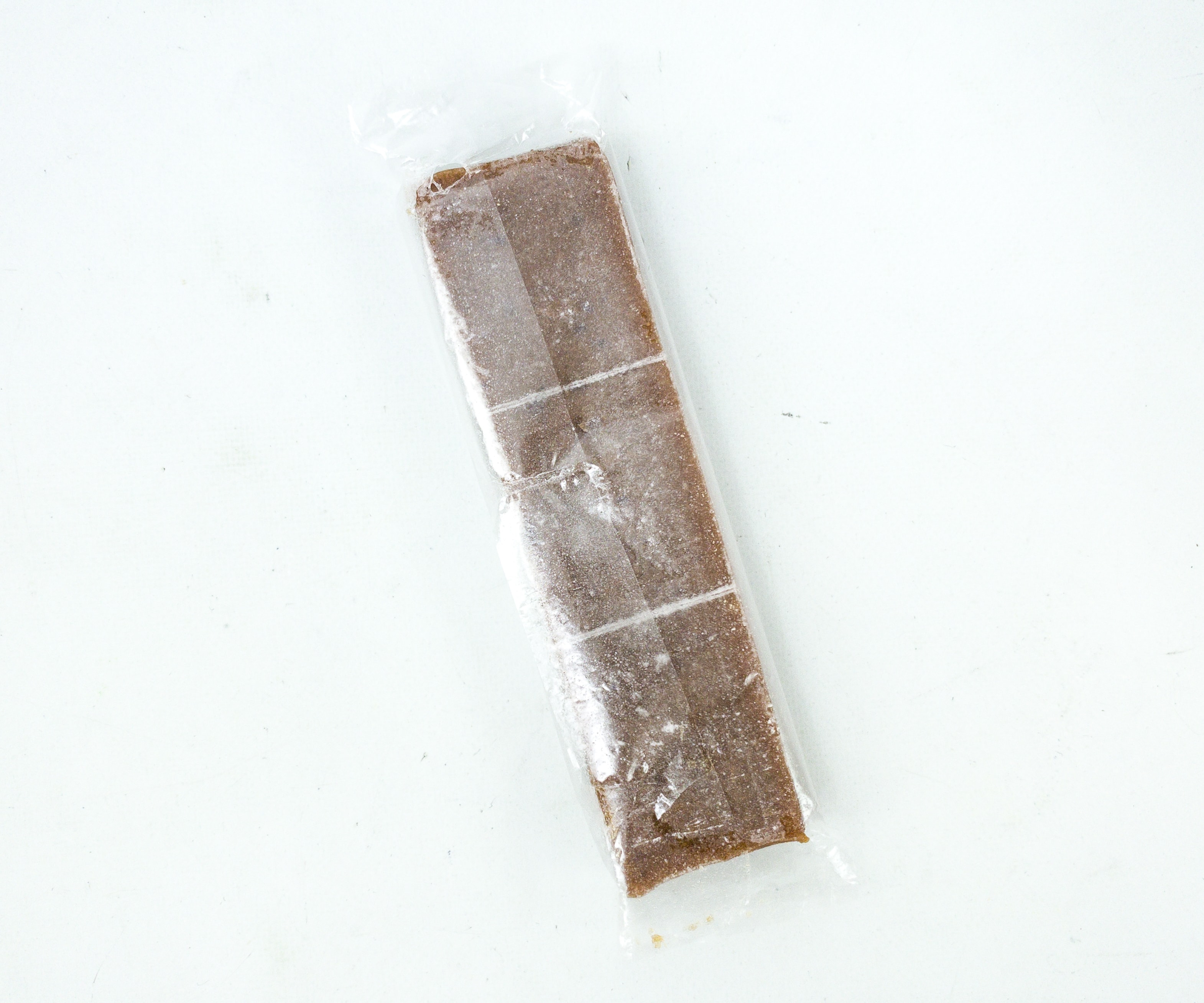 Kibidango. It's a delectable candy stick packed with an intense peach flavor. The sweetness is just perfect to fulfill our cravings.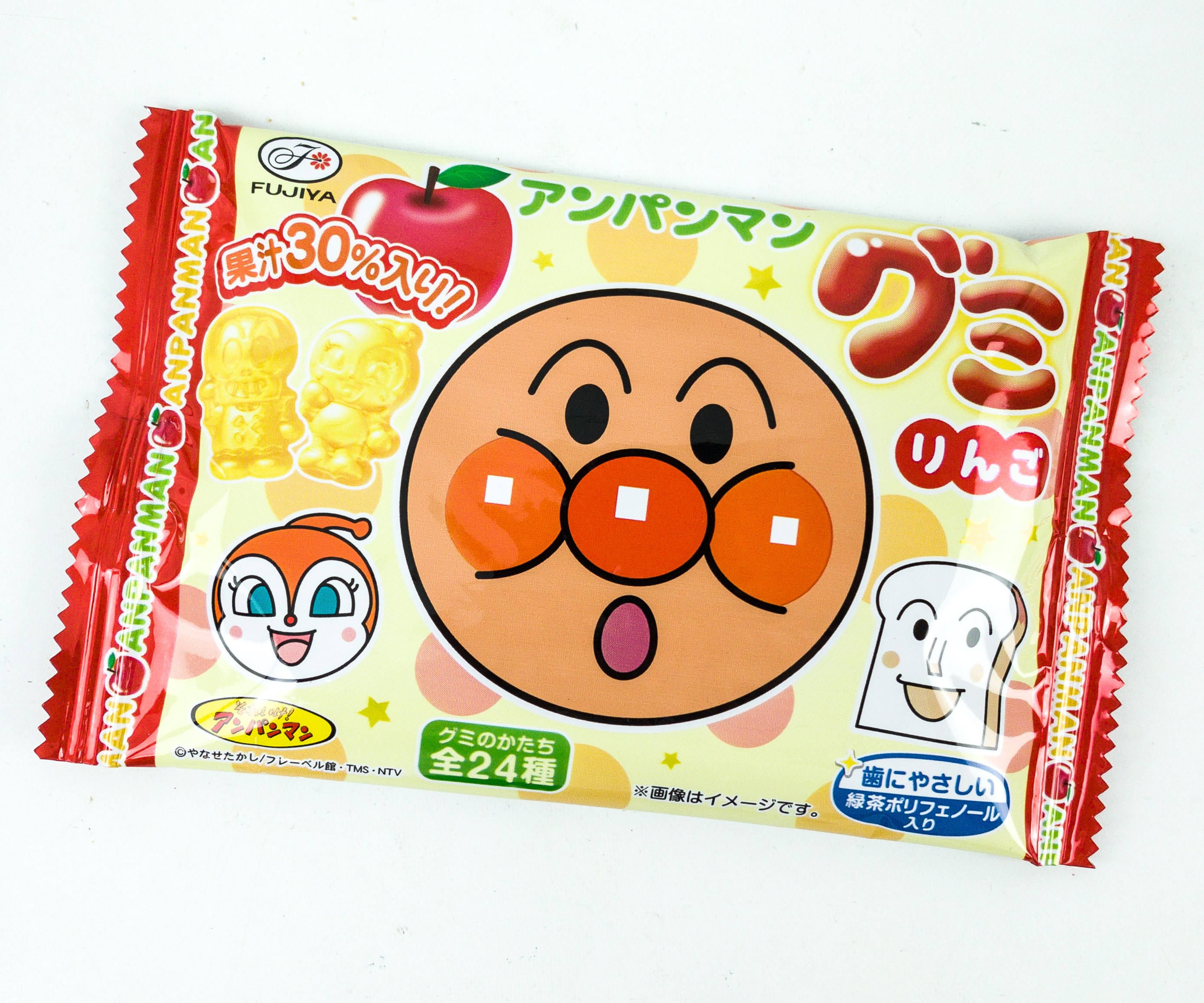 Anpanman Apple Gummies. We got another apple-flavored treat, and this time it's a pack of gummy candies! These are even shaped like Anpanman characters. Each piece is chewy, but they don't stick on the teeth. The apple flavor tastes really natural as well.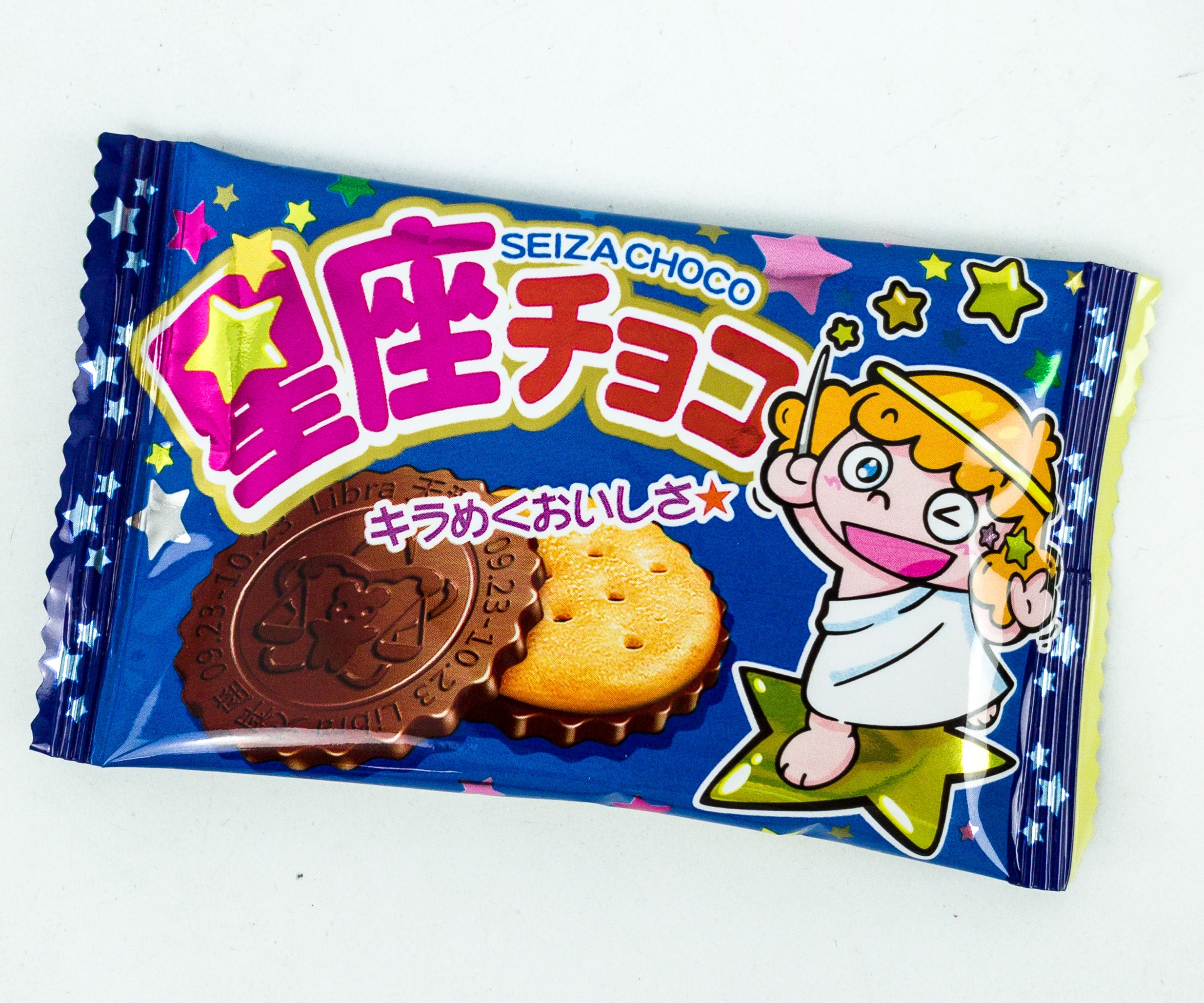 Constellation Chocolate Cookie. It's a chocolate-covered cracker featuring a zodiac symbol. The design is fun and the taste didn't disappoint either. Only one side of the cookie is covered, which makes them easy and neat to eat.
Corn Potage Snack. The creaminess and savory flavors of a corn soup are now in the form of crunchy puffed snacks. Each piece is light and tasty, definitely an enjoyable treat to munch on while watching your favorite Japanese anime!
Potato Snack Corn Potage. The next snack is made with potato and, once again, flavored with corn soup. The potatoes are satisfyingly crunchy, we couldn't stop munching on them!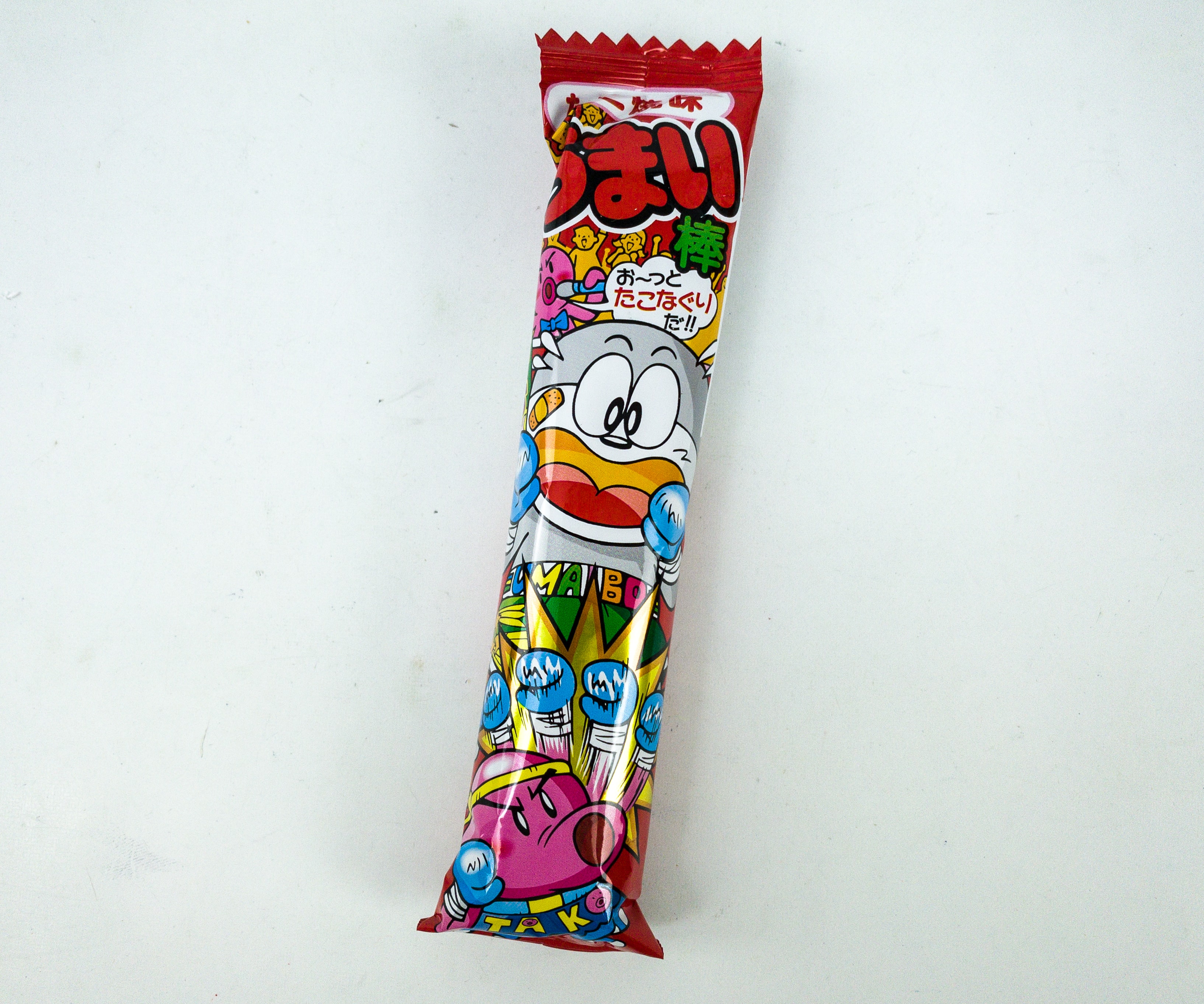 Takoyaki Umaibo. This month's featured umaibo is takoyaki-flavored, and it tastes just like the real thing which is made with octopus and drizzled with sauce. Every bite features a seafood-like flavor with a hint of savory notes.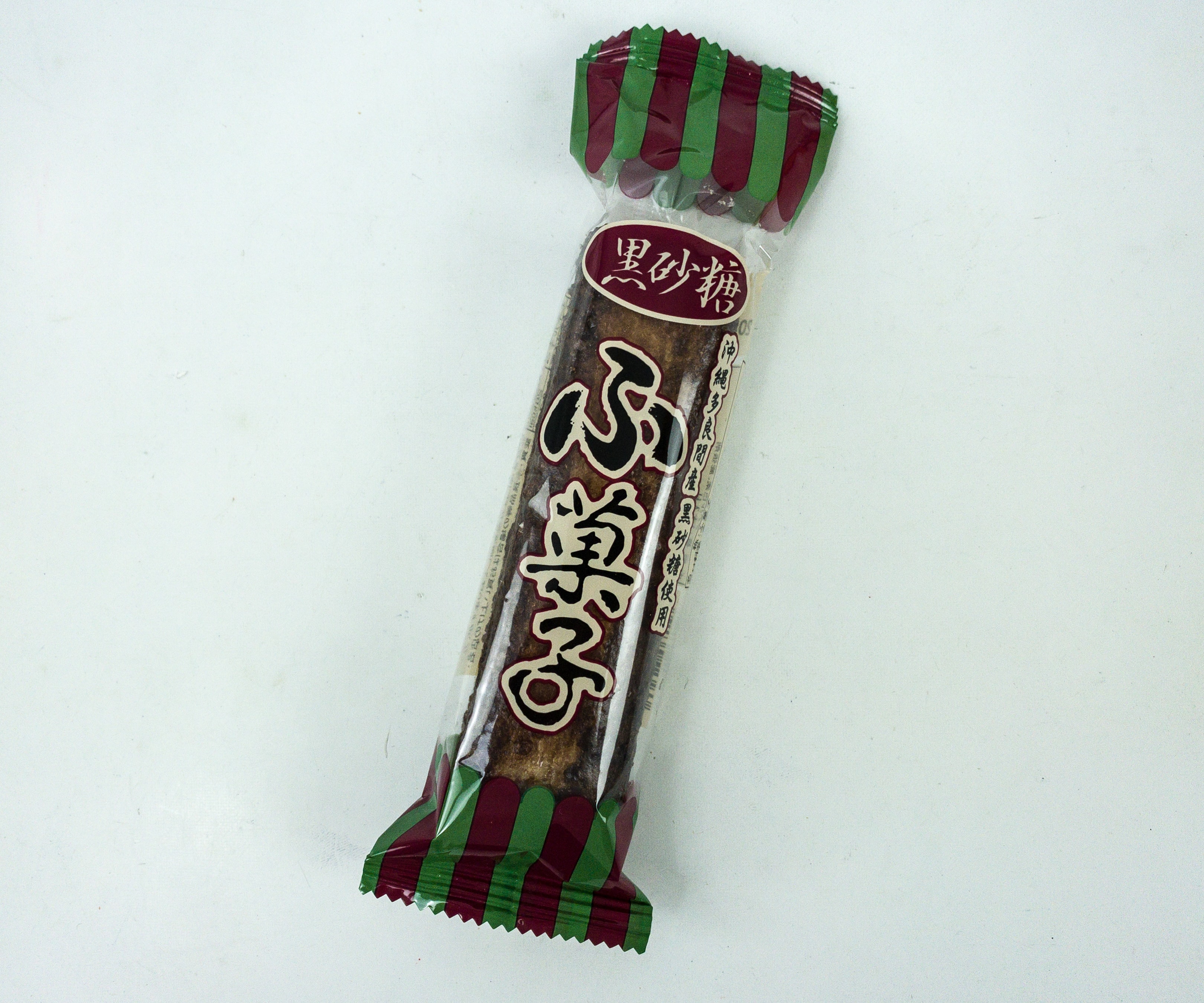 Brown Sugar Bar. This snack bar is oozing with the goodness of honey and brown sugar! It melts in the mouth!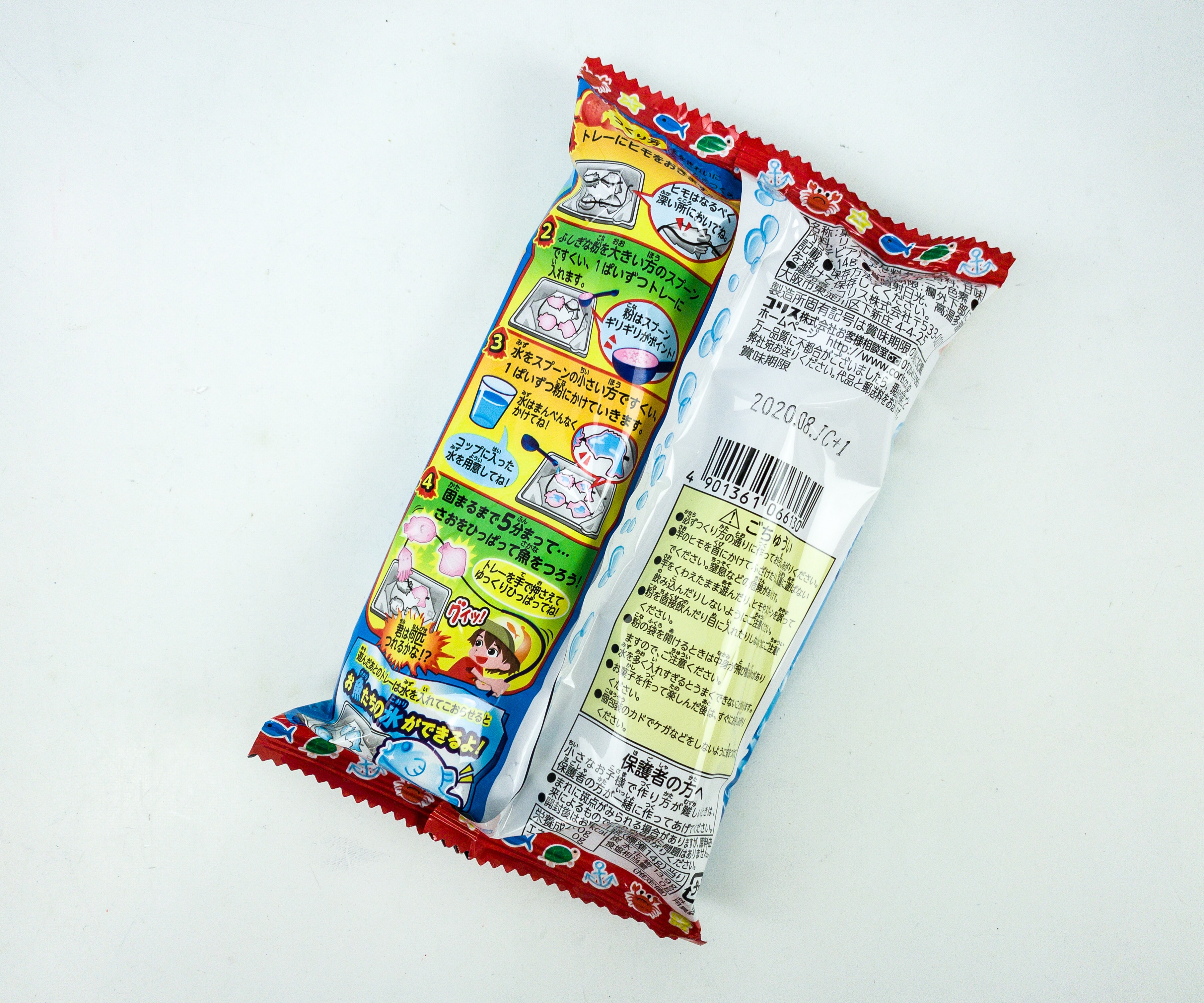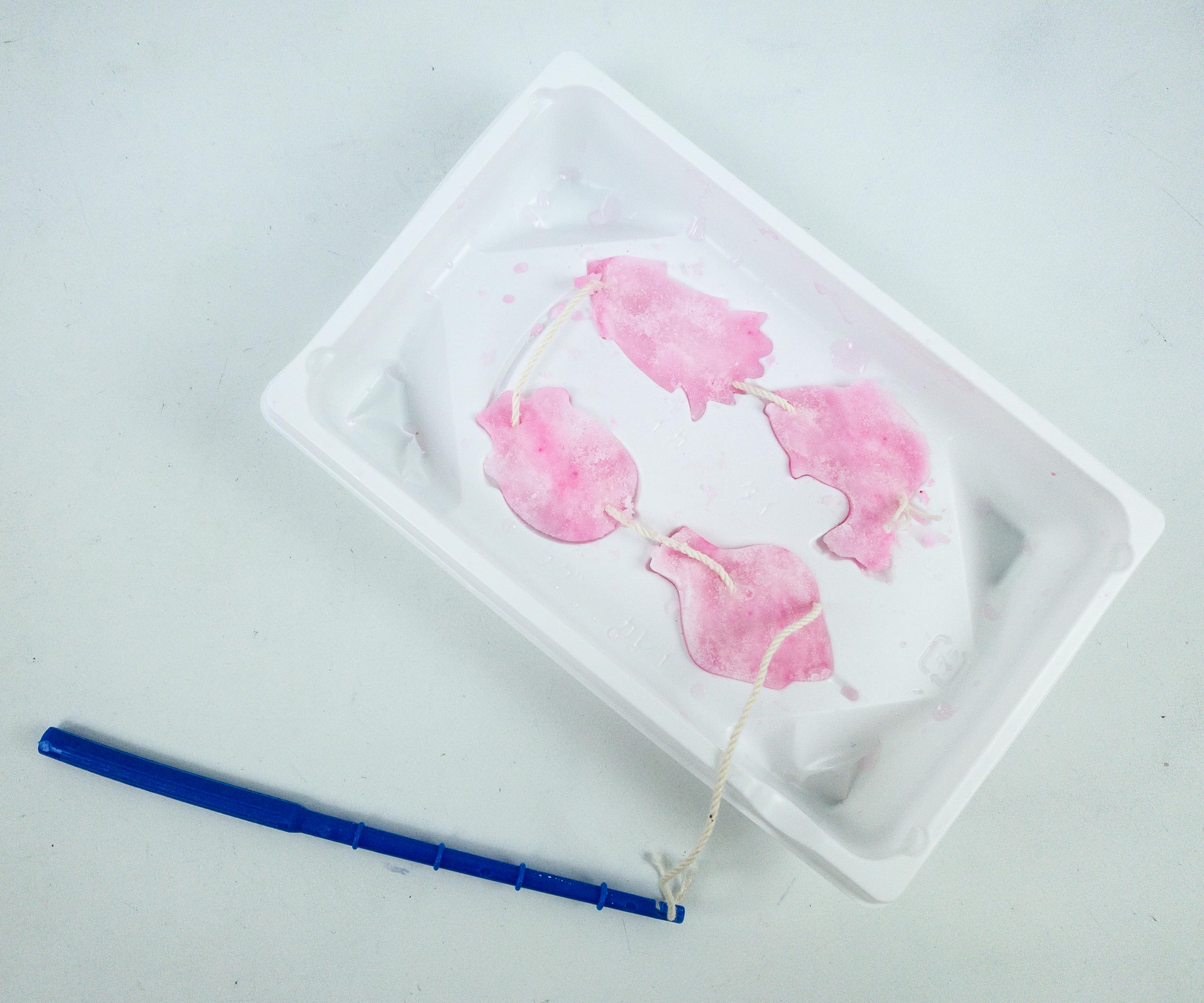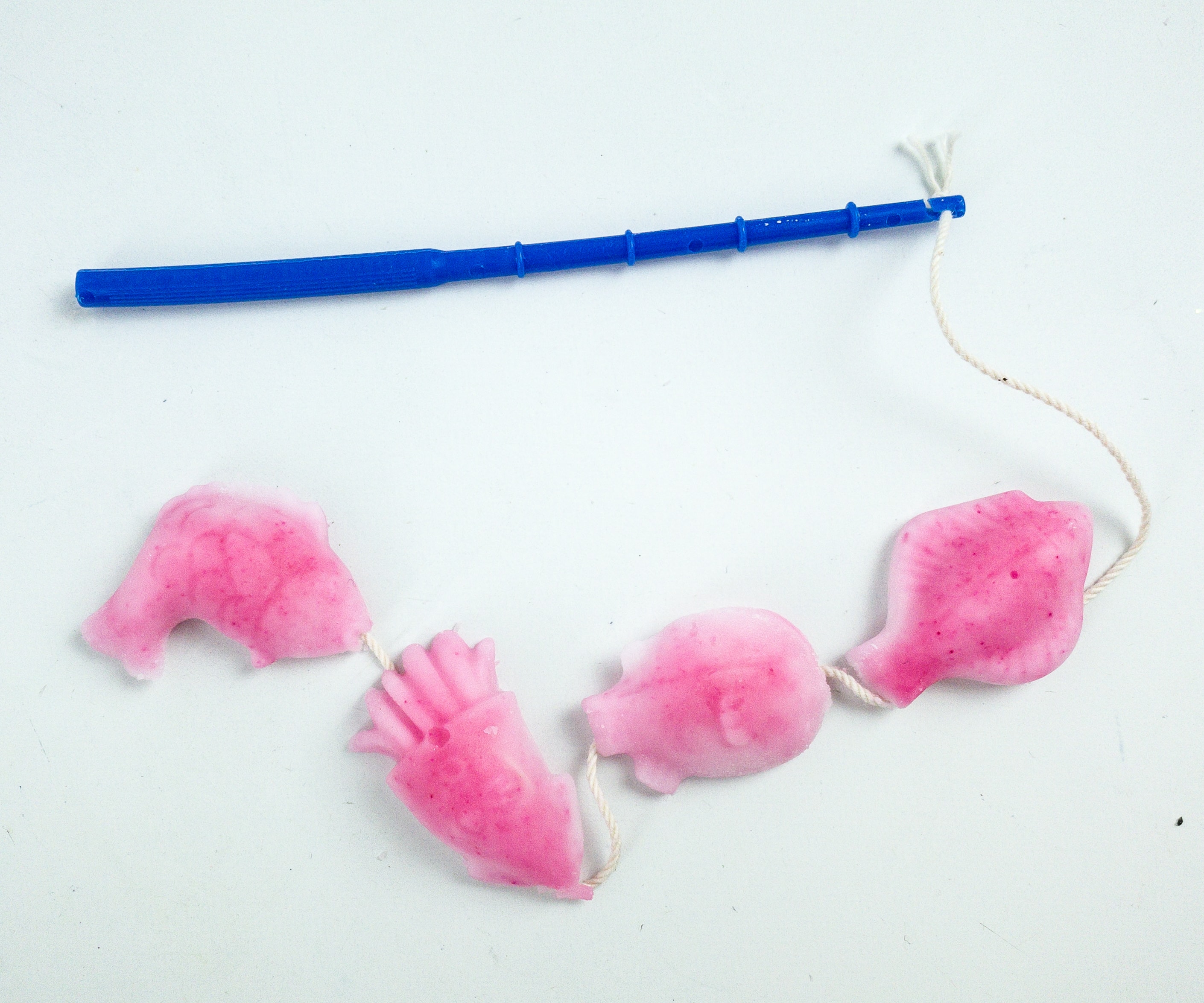 Doki Doki Fishing DIY Kit. This month's DIY kit features ingredients for making fish-shaped candies. We've done this before but it's still fun to do like it's the first time! The kit has a molder, fishing rod, scooper, and sweet powdered sugar. Start by putting the fishing rod in the middle of all the molder and then pour the candy mixture on top of it. Let it dry until it becomes solid and when it's solid enough, you can slowly pull the fish-shaped candies off the molder! They turned out amazing!
Tokyo Treat took us to a tour all around Japan! The delicious snacks featured flavors and ingredients from different regions, and we're really happy to get a taste of everything, from sweet treats to savory goodies. They even included a refreshing cola drink and a pack of KitKats featuring the flavor of the month, which is green tea. We also love the booklet they send because it's always filled with fun information about Japan and their local culture. Overall, we're satisfied with the snacking experience this box gives us every month! We hope they keep on coming up with fun themes and on finding the best and most unique Japanese goodies!
What did you think of this month's Tokyo Treat?