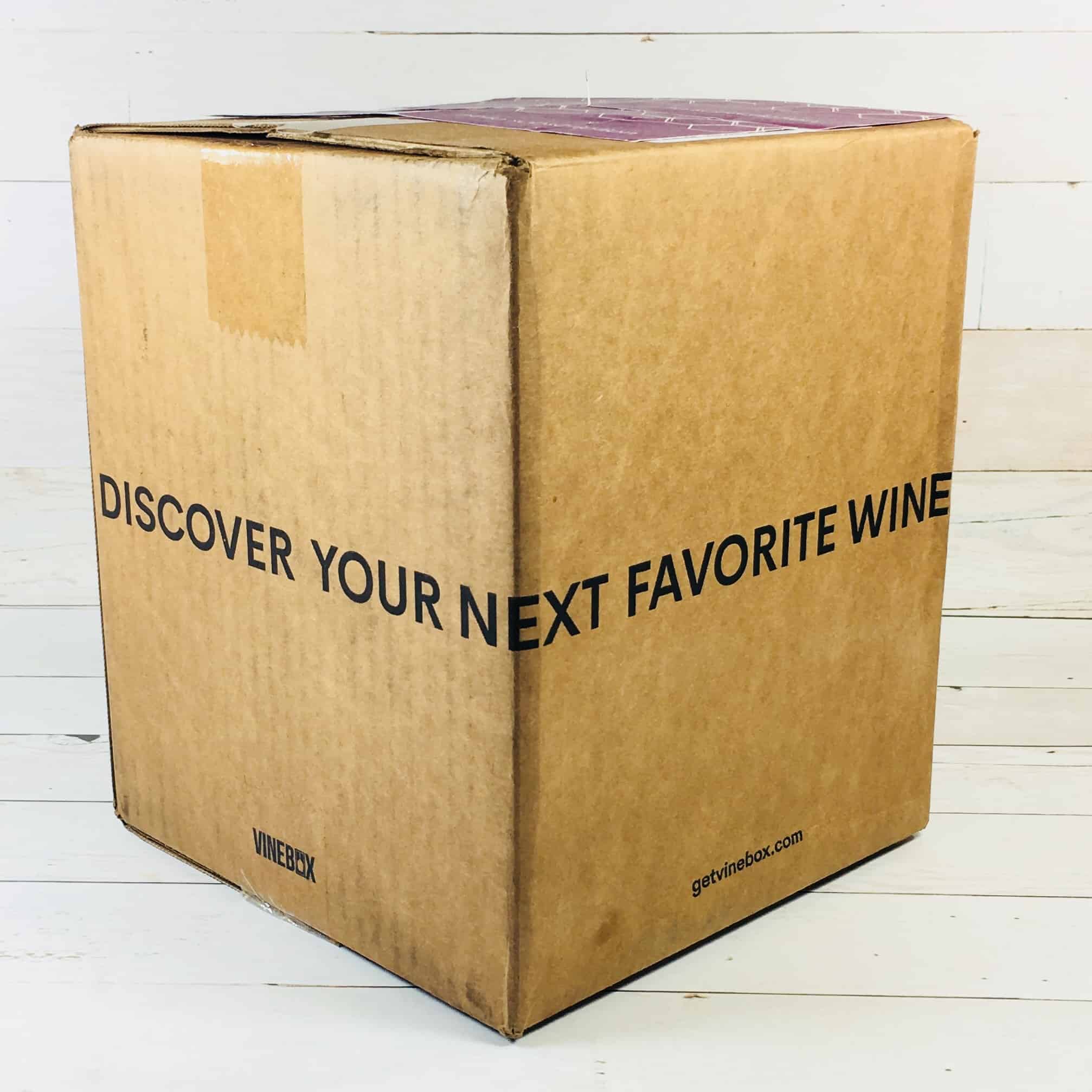 VINEBOX is a quarterly wine-by-the-glass subscription box that provides its subscribers with 9 wines to enjoy each season. The wines sent are very nice wines that are usually at least $30 a bottle so this is the ideal wine club for people who enjoy high-end boutique wines but want to try them before committing to purchasing an entire bottle. You can choose from reds, whites, or a mix, plus you can choose whether the sub is for one person or two. Because the wine has been repackaged from its original bottles, the shipped tastings will only last for about 3 years from date of receipt.
NOTE: This subscription used to be monthly, but just switched to quarterly, in case you were wondering.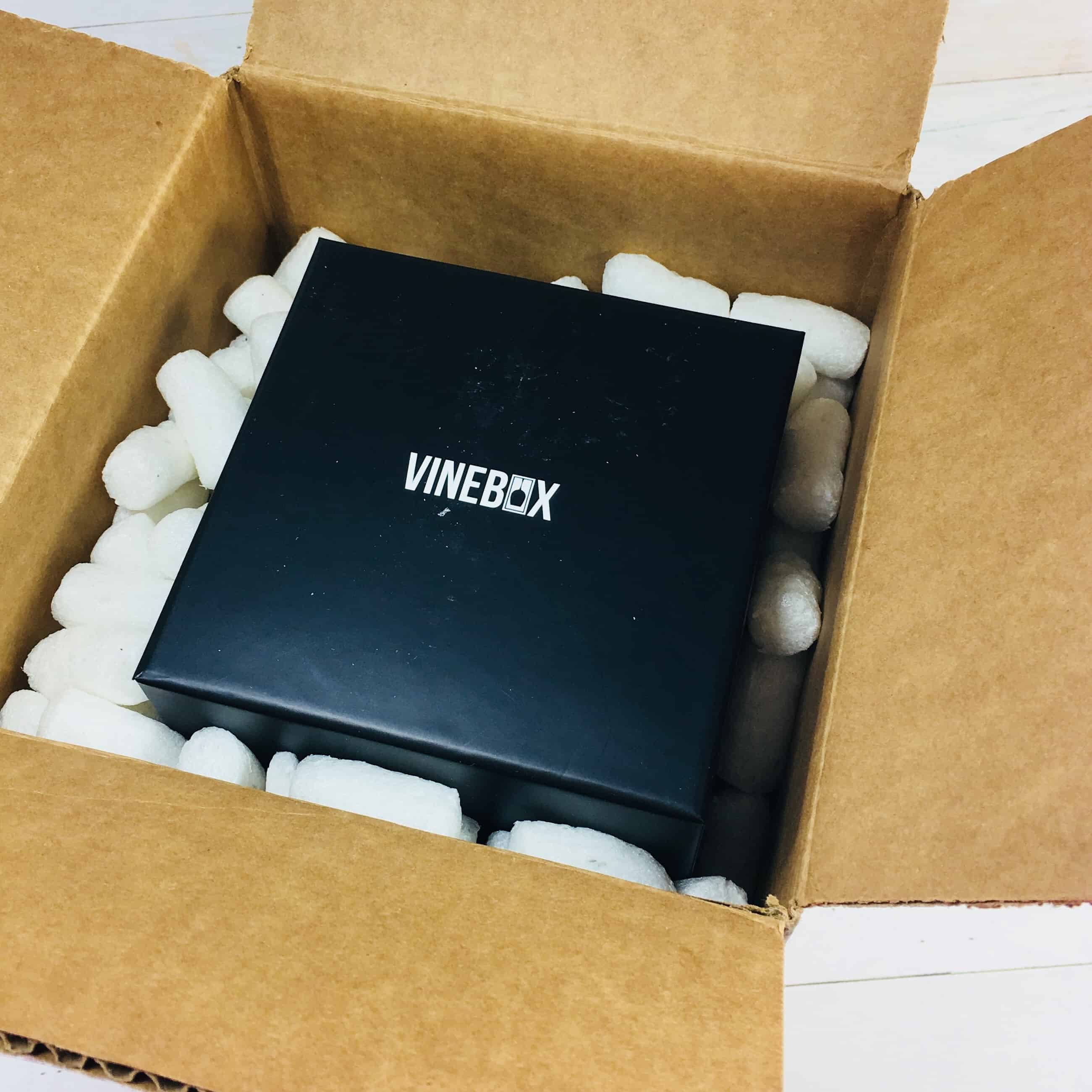 My items were shipped via FedEx and an adult over age 21 needs to be home to sign for the shipment, or you can have it sent to somewhere like Walgreens and pick it up at your convenience.
The price for this subscription varies depending on how many shipments you order, but is as low as $72 a quarter for a year-long subscription. You also receive credit towards the purchase of full-sized bottles. Keep in mind that if you are ordering for two people, the price will nearly double.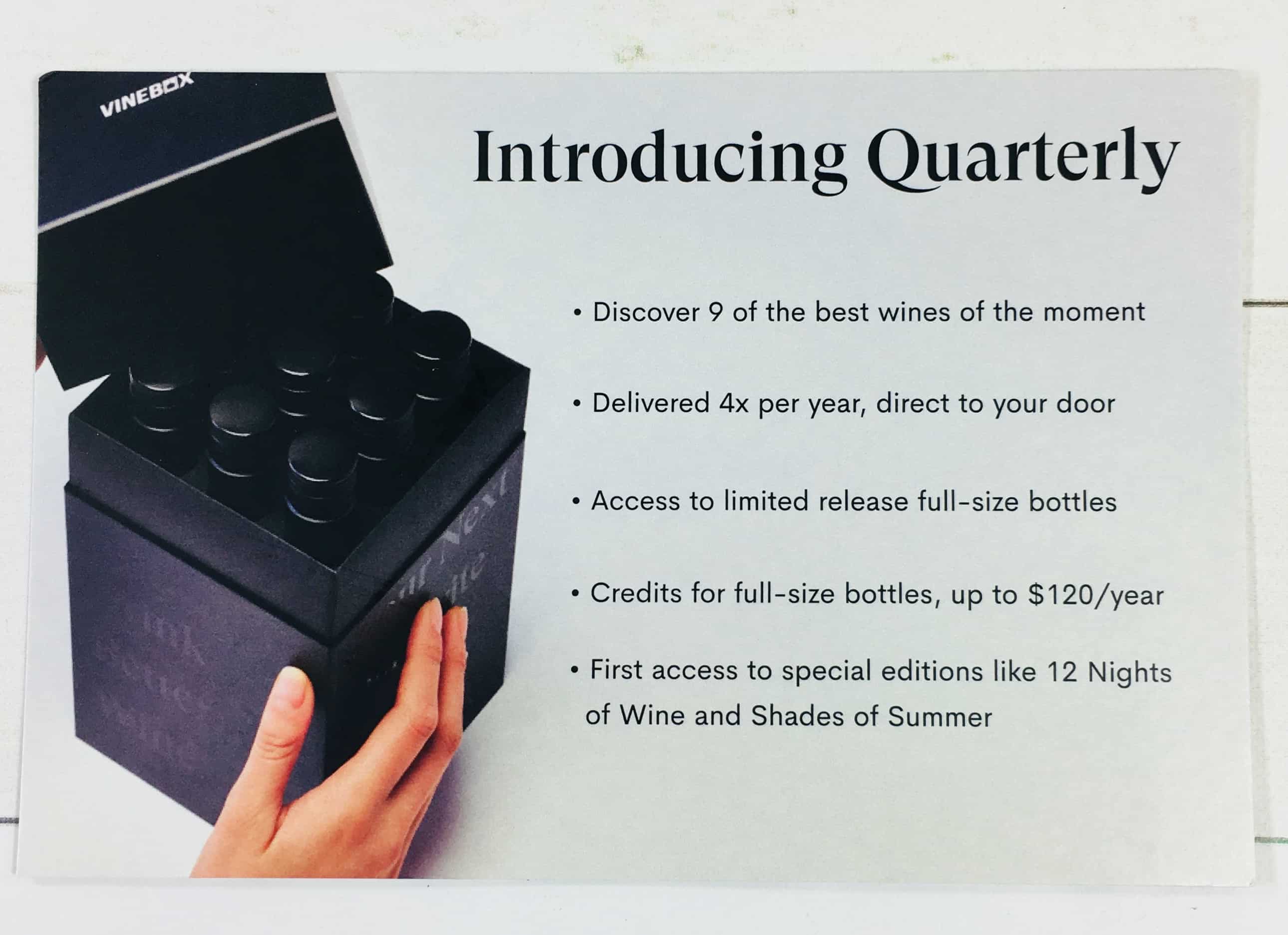 There was a card that listed some of the changes.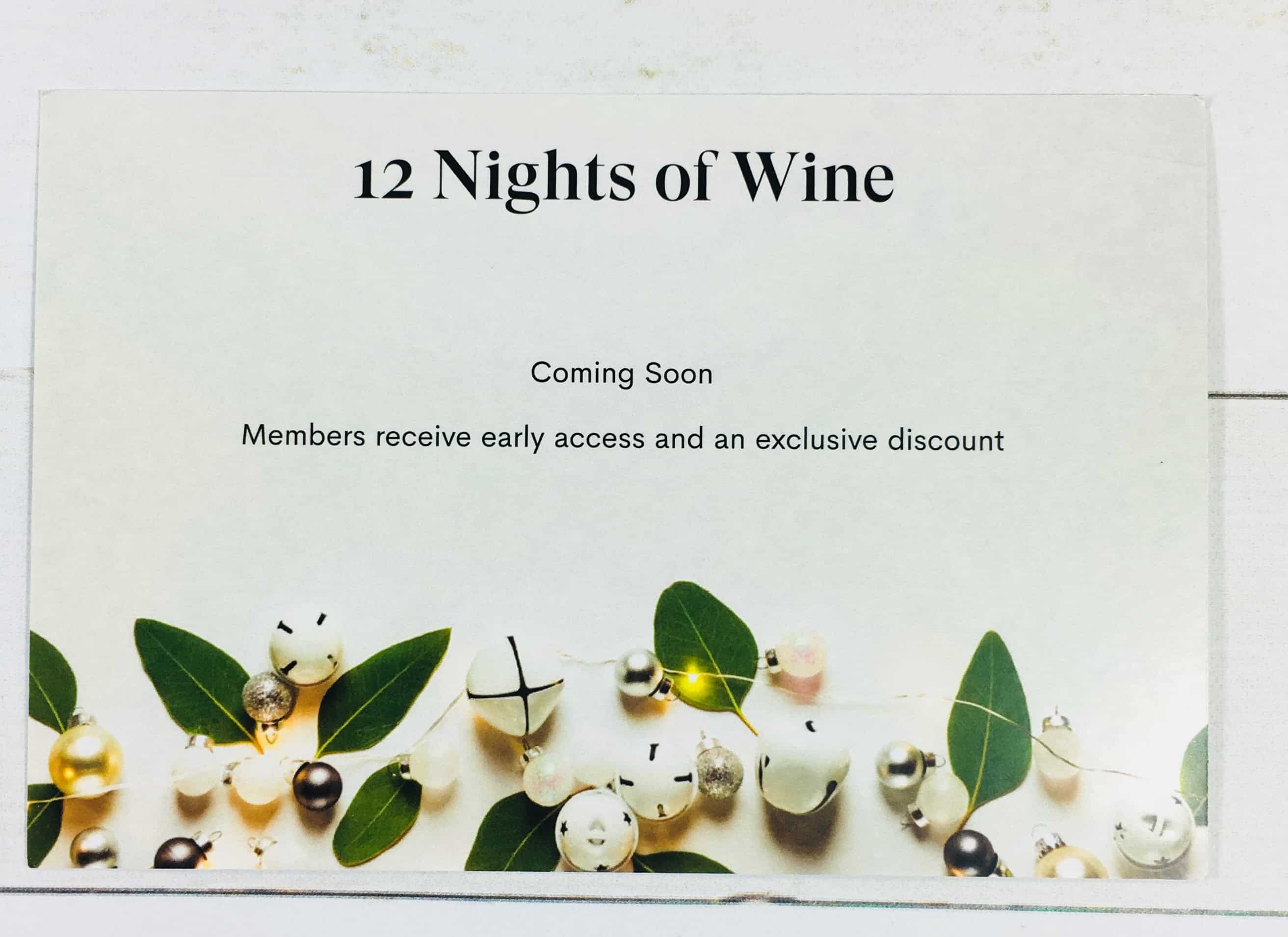 The back of the card mentioned a new product is coming soon.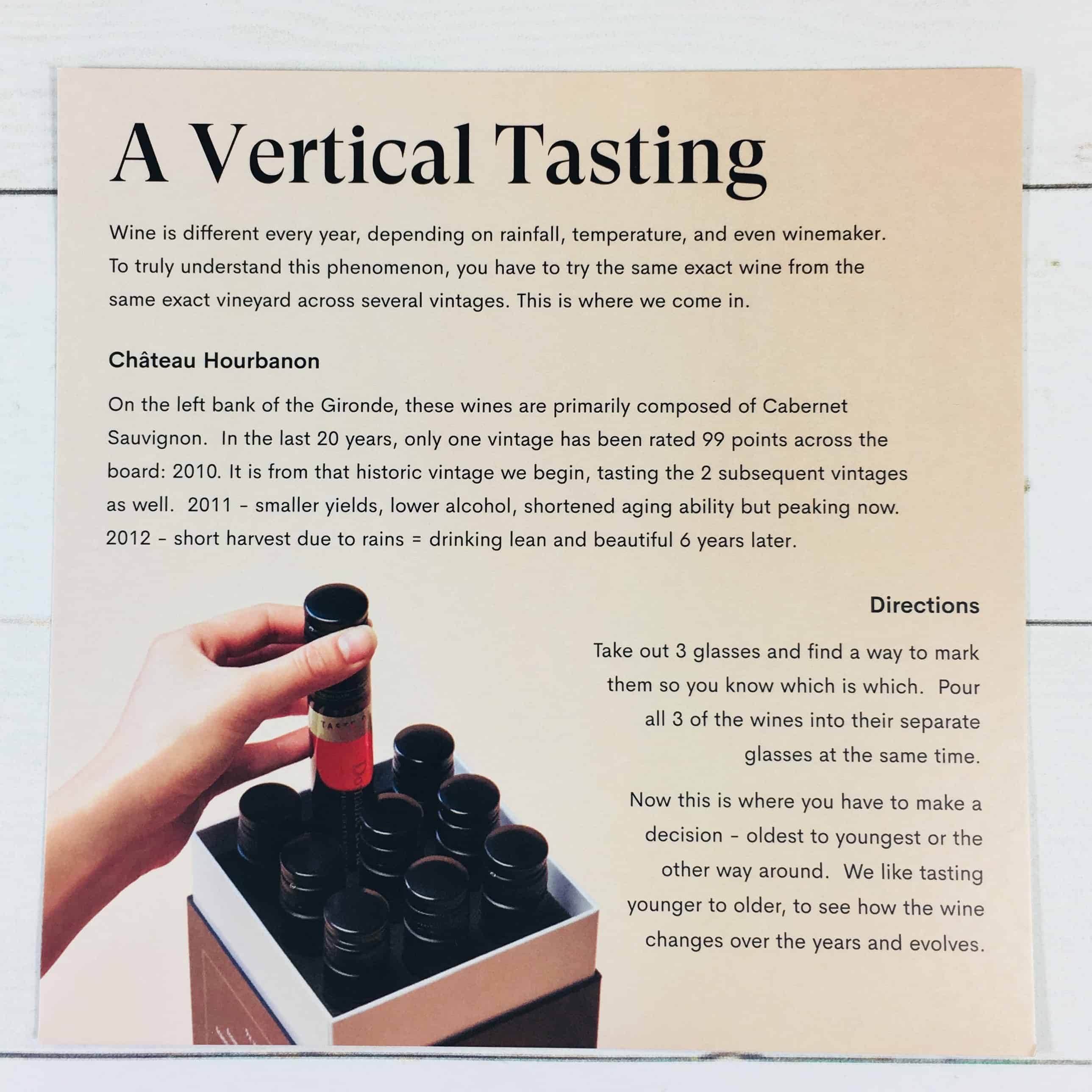 Another card described a "vertical tasting." There are 3 vials of the same wine in here, but from different years, so you can see how they taste different depending on growing conditions.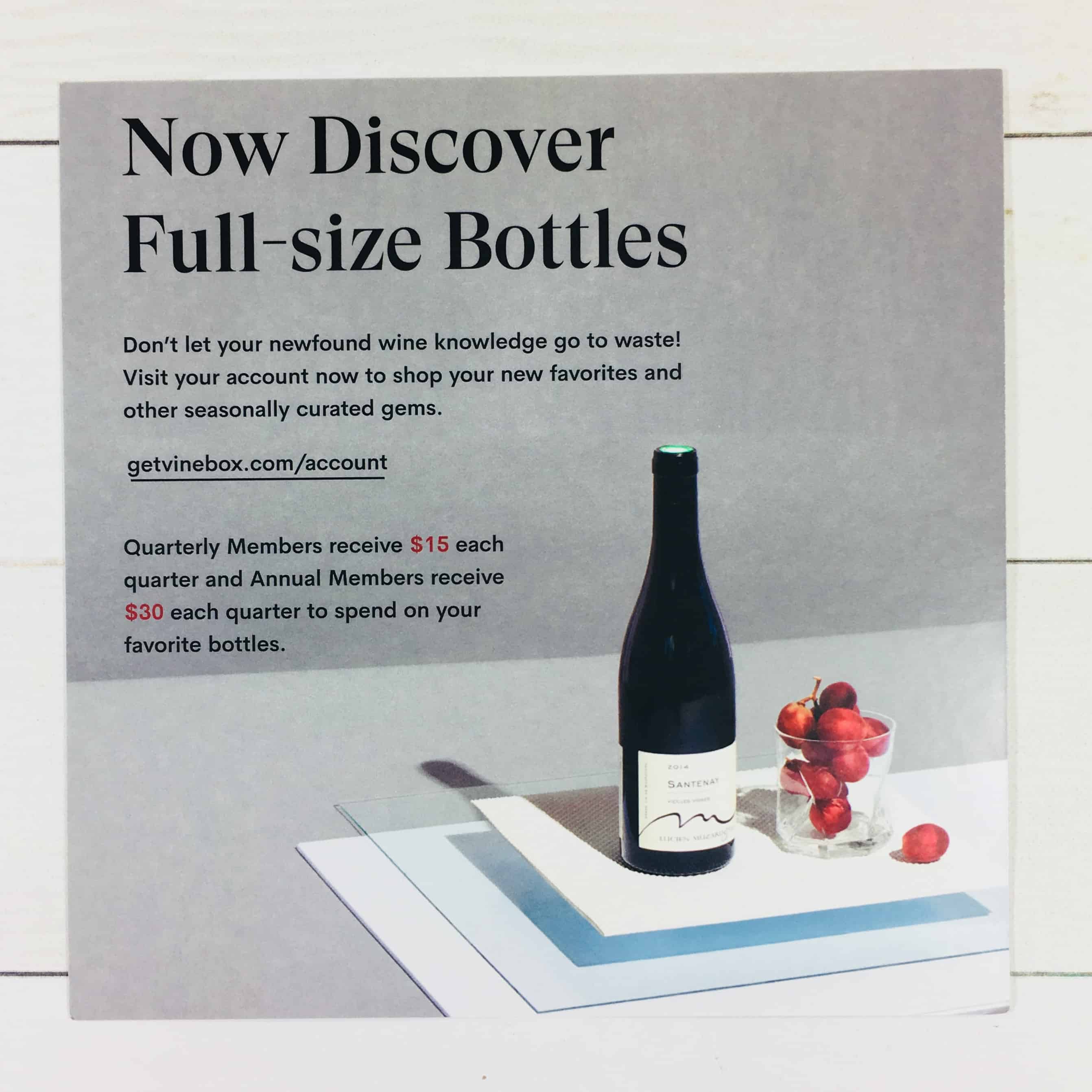 The back of the card says that subscribers can save on full-sized bottles in the VINEBOX online shop.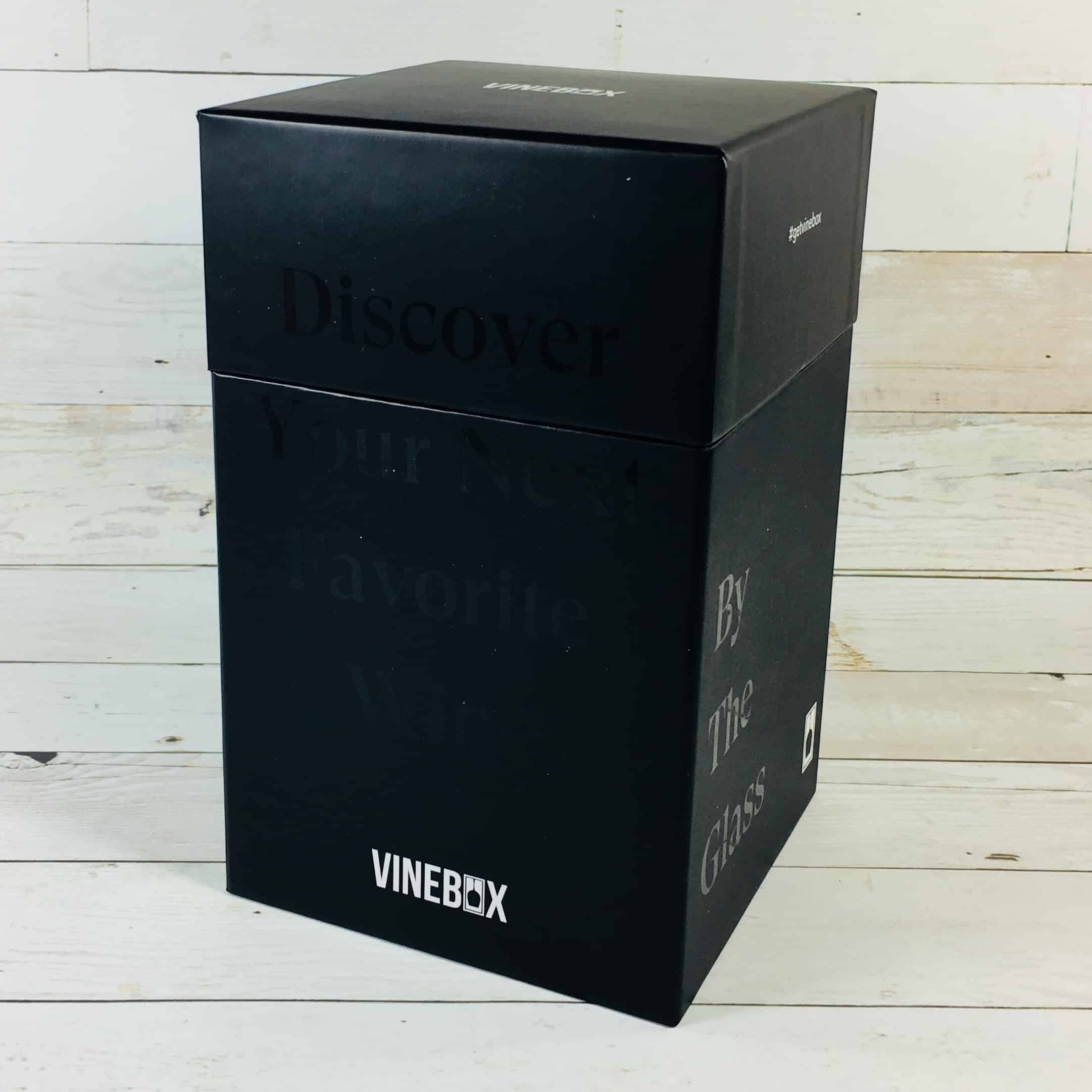 You can find information on each wine under "Wines" on the VINEBOX website.
The shipping container is new and kept all the wines safe during transport.
Everything in my box!
First up is the tasting flight. I received three different vintages of Château Hourbanon. They are from the Bordeaux region and are bold reds made with a variety of grapes.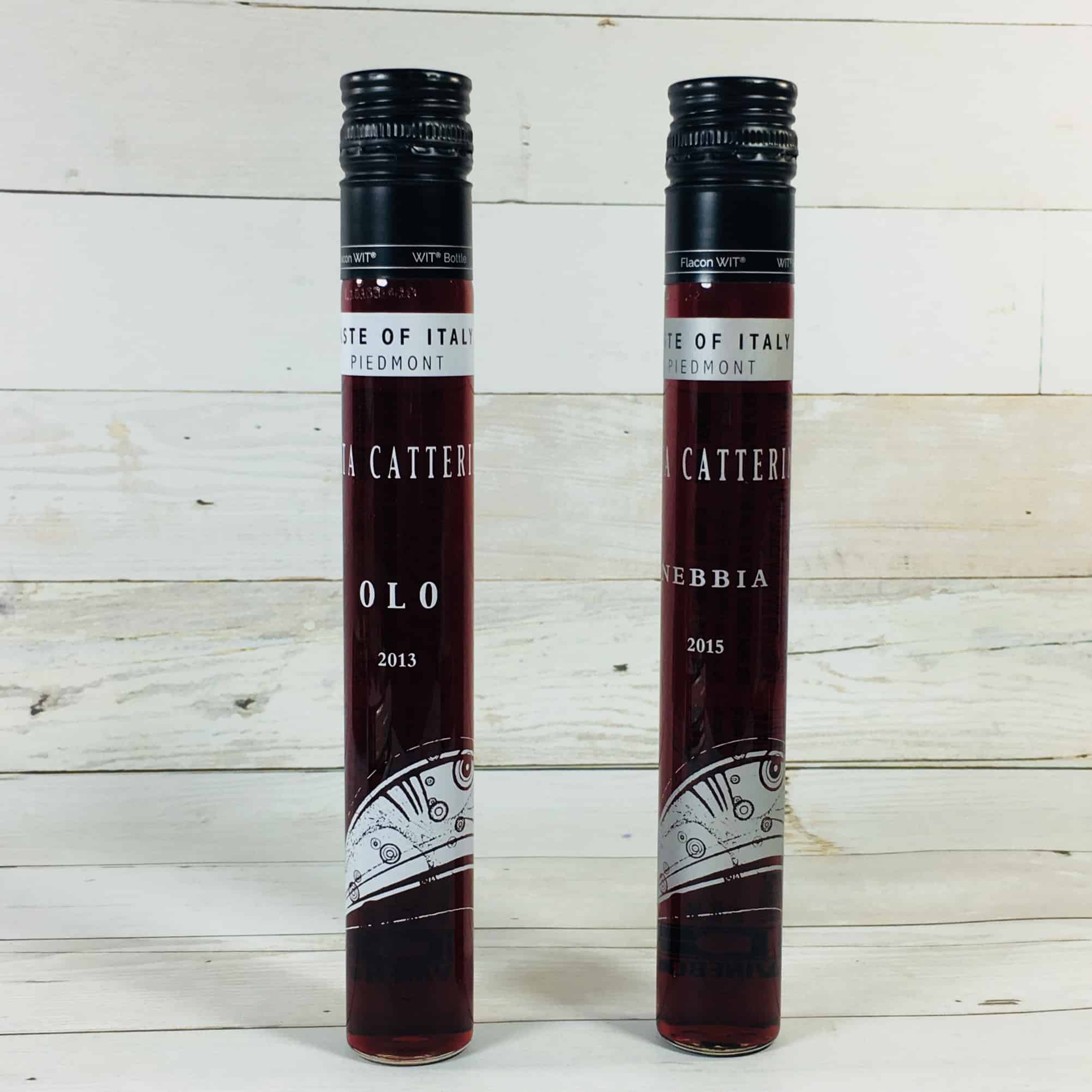 Next we have two reds from the Piedmont region of Italy. I received a bold-flavored 2013 Costa Catterina Barolo and a medium 2015 Costa Catterina Nebbiolo d'Alba.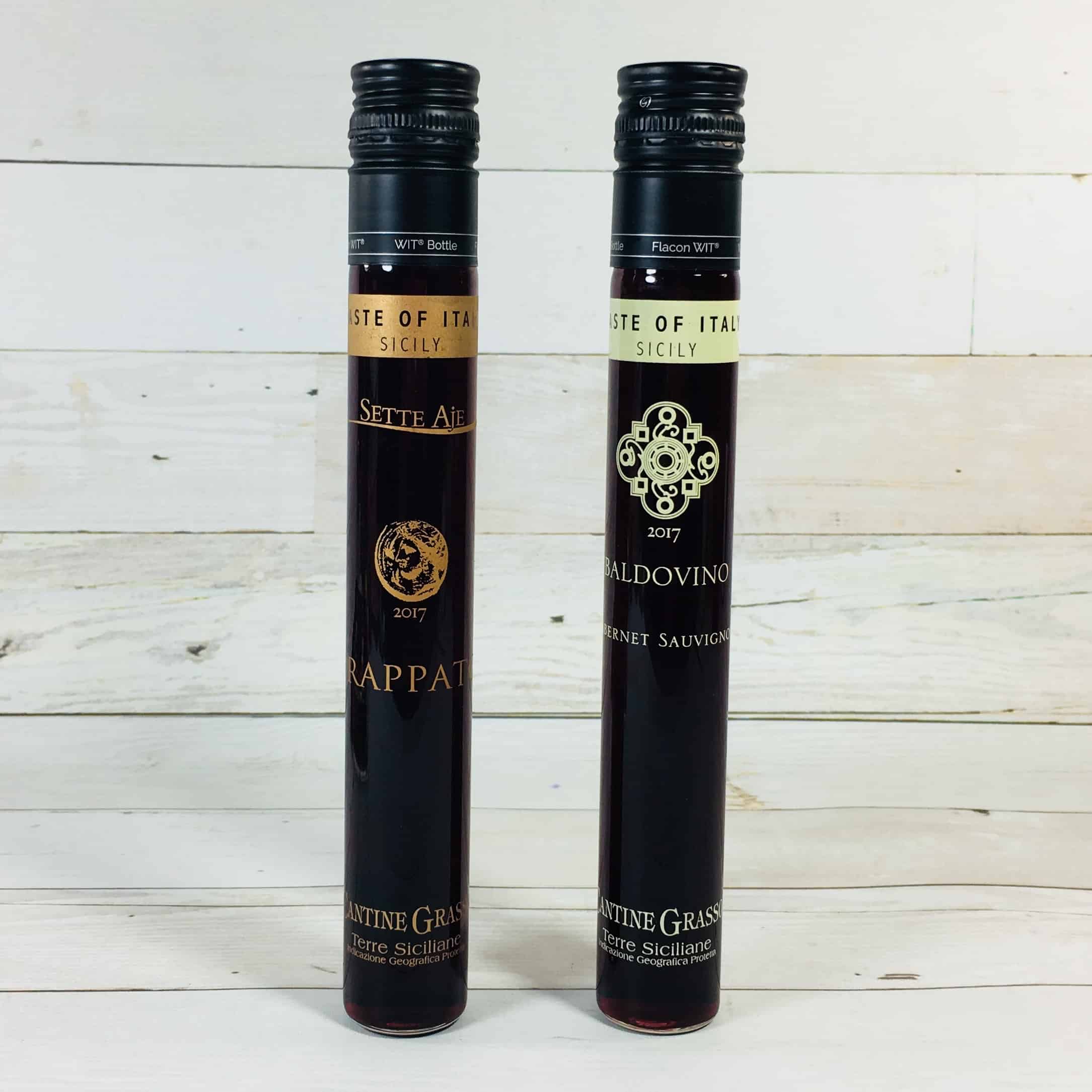 Two more reds, but these are from Sicily. 2017 Sette Aje Frappato is an Al Fresco red, which is a new term to me. I think it means a light and juicy wine that is perfect for the end of summer. 2017 Baldovino Cabernet Sauvignon is a medium red with a smooth feel.
Finally, I found two whites. Sette Aje Inzolia-Catarratto is a medium-bodied wine while l'Espinose Muscadet is another Al Fresco to help say goodbye to the hot, hot summer.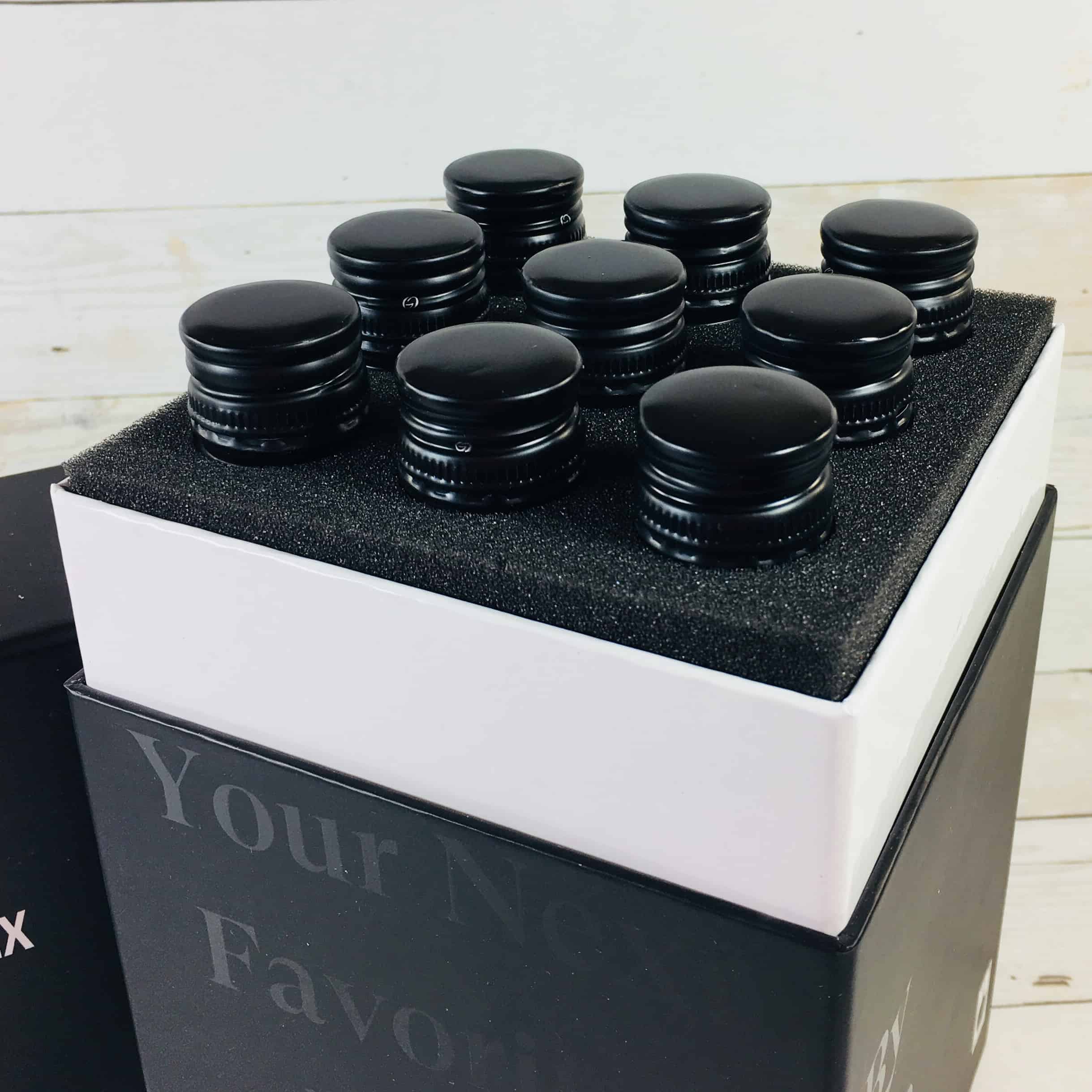 I really enjoyed the variety of wines sent in the new, quarterly VINEBOX! Lots of reds showed up but then that is arguably the more popular type of wine in the U.S. I found that Al Fresco is probably the type I prefer, but then all of the wines VINEBOX sends are pretty darn good. I thought the vertical flight was a great idea and although I haven't tried them yet I look forward to comparing the flavors of all three vintages.
Have you tried VINEBOX? What do you think of the new quarterly box?