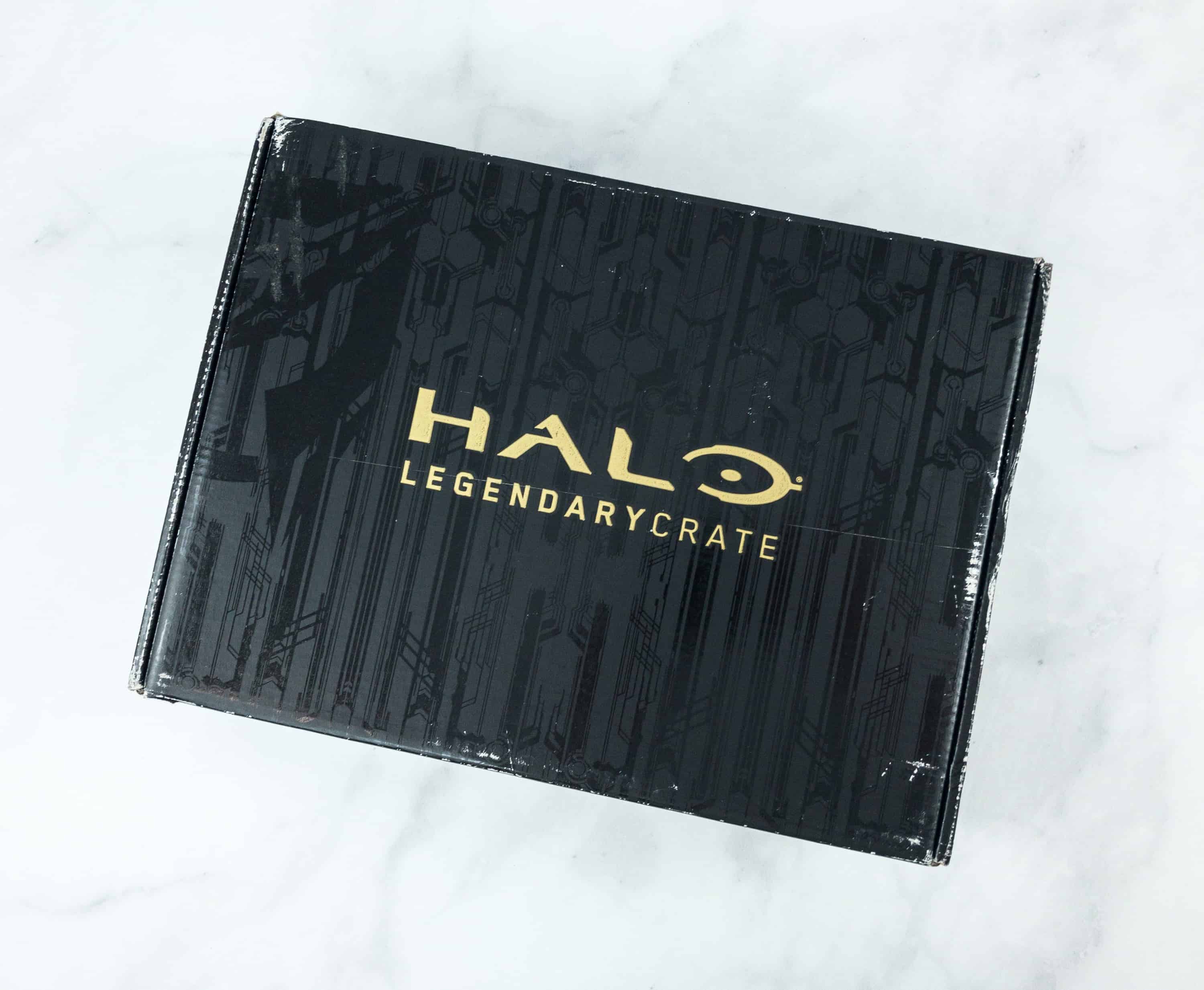 Halo Legendary Crate is the subscription box for the biggest Halo fans in the world. Every other month, you'll get UNSC-approved loot like exclusive figurines, collectibles, in-game items, apparel, and more, for $34.99 + shipping bi-monthly.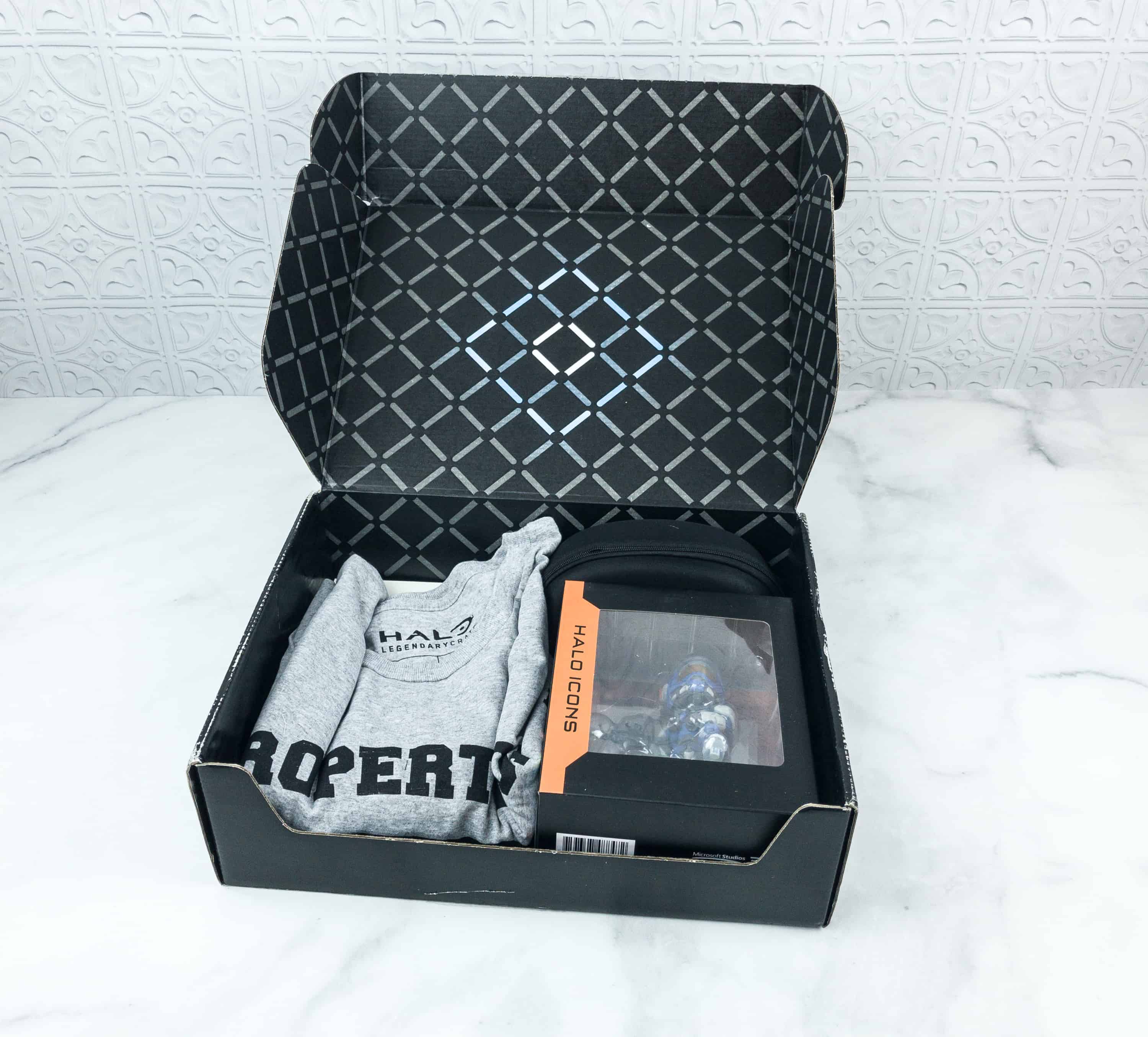 Halo Legendary Crate is made to create the ultimate experience for Spartan super-soldiers
DEAL: Save 15% on any Loot Crate subscription when you use this link and coupon code HELLOSUBSCRIPTION15.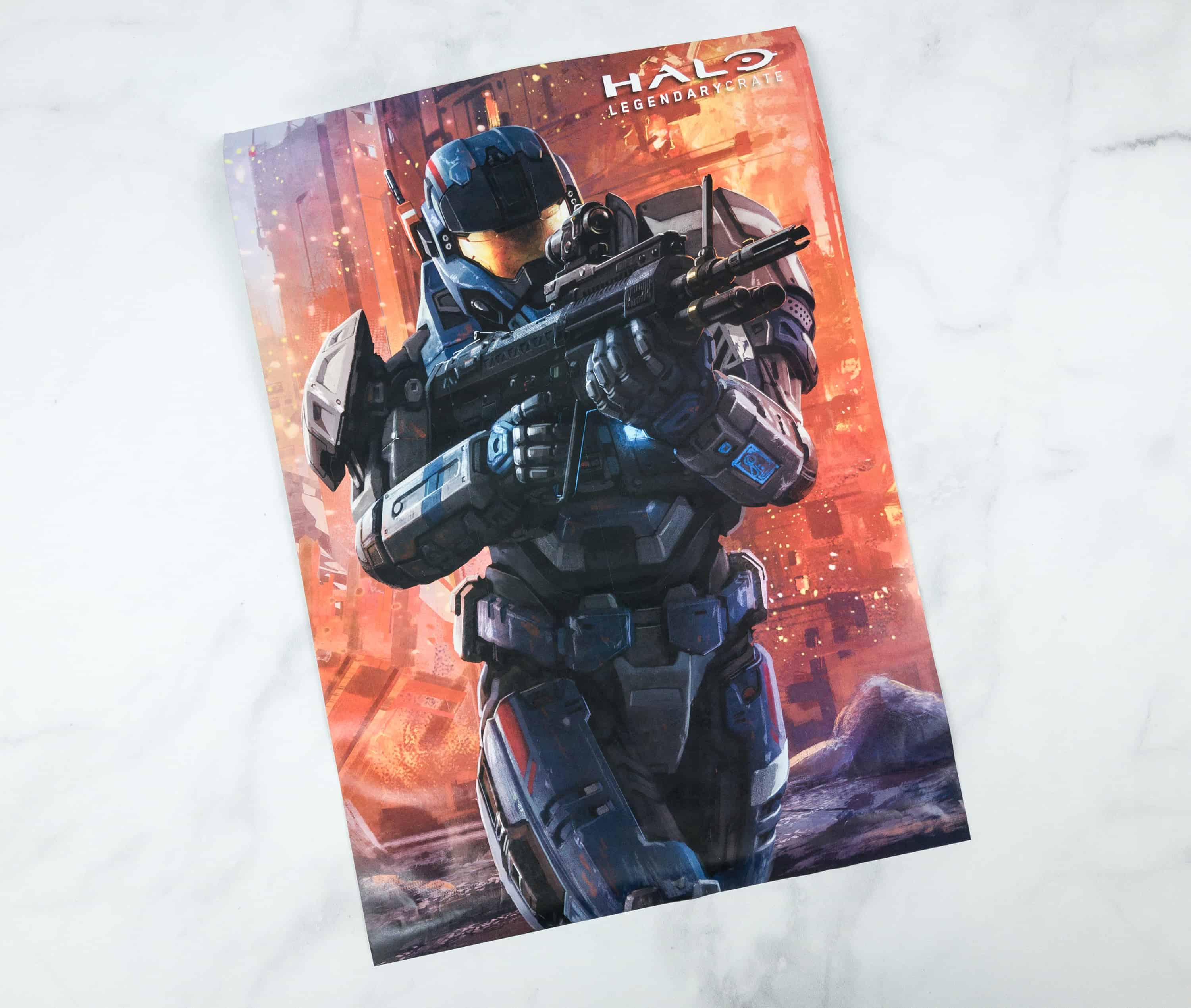 The theme is LEADERSHIP! I love the high-quality Halo artwork. The poster measures 17×11.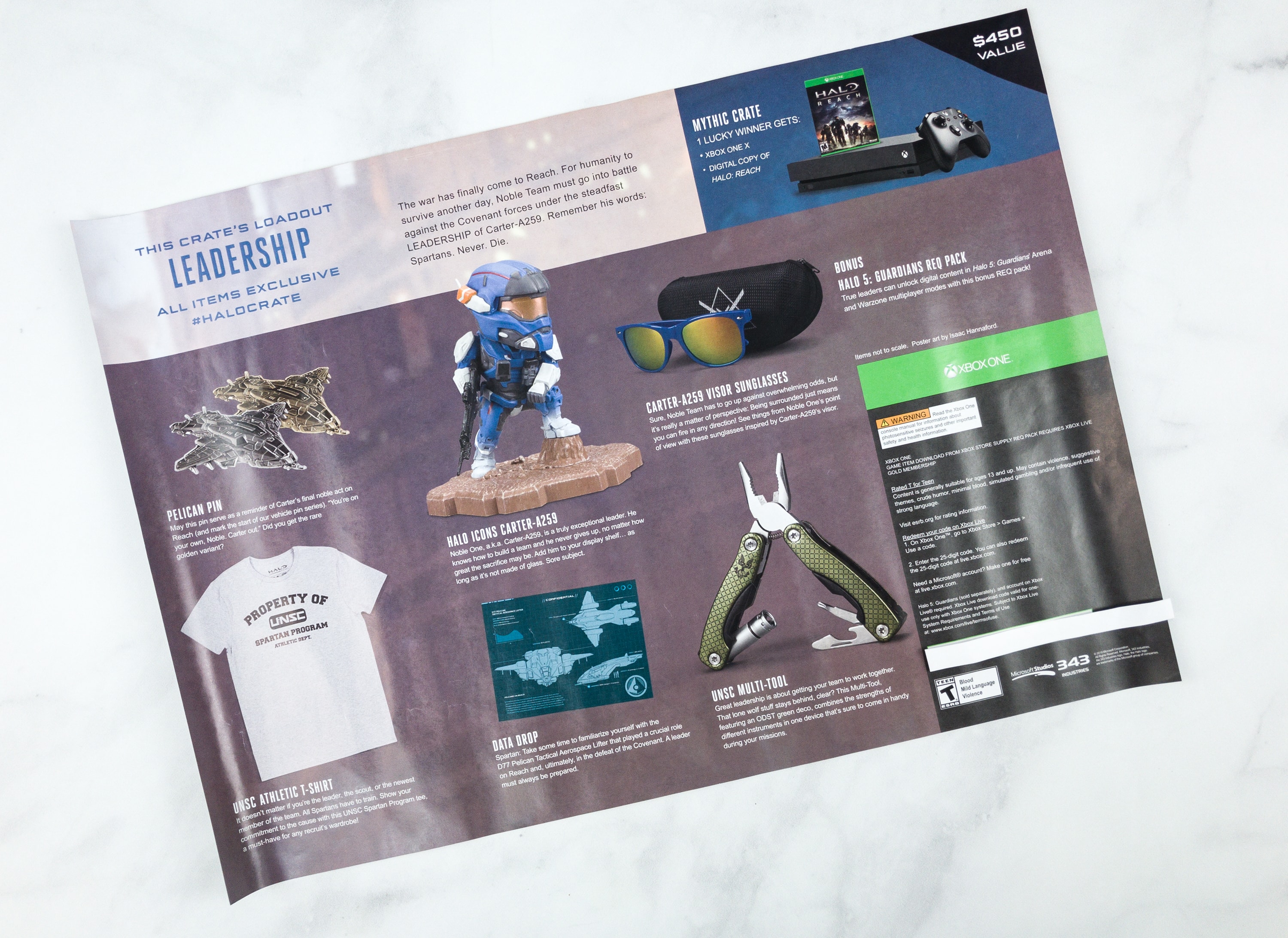 The back of the poster lists all the items included in the crate, fleshes out the theme, and has a digital content code for Halo!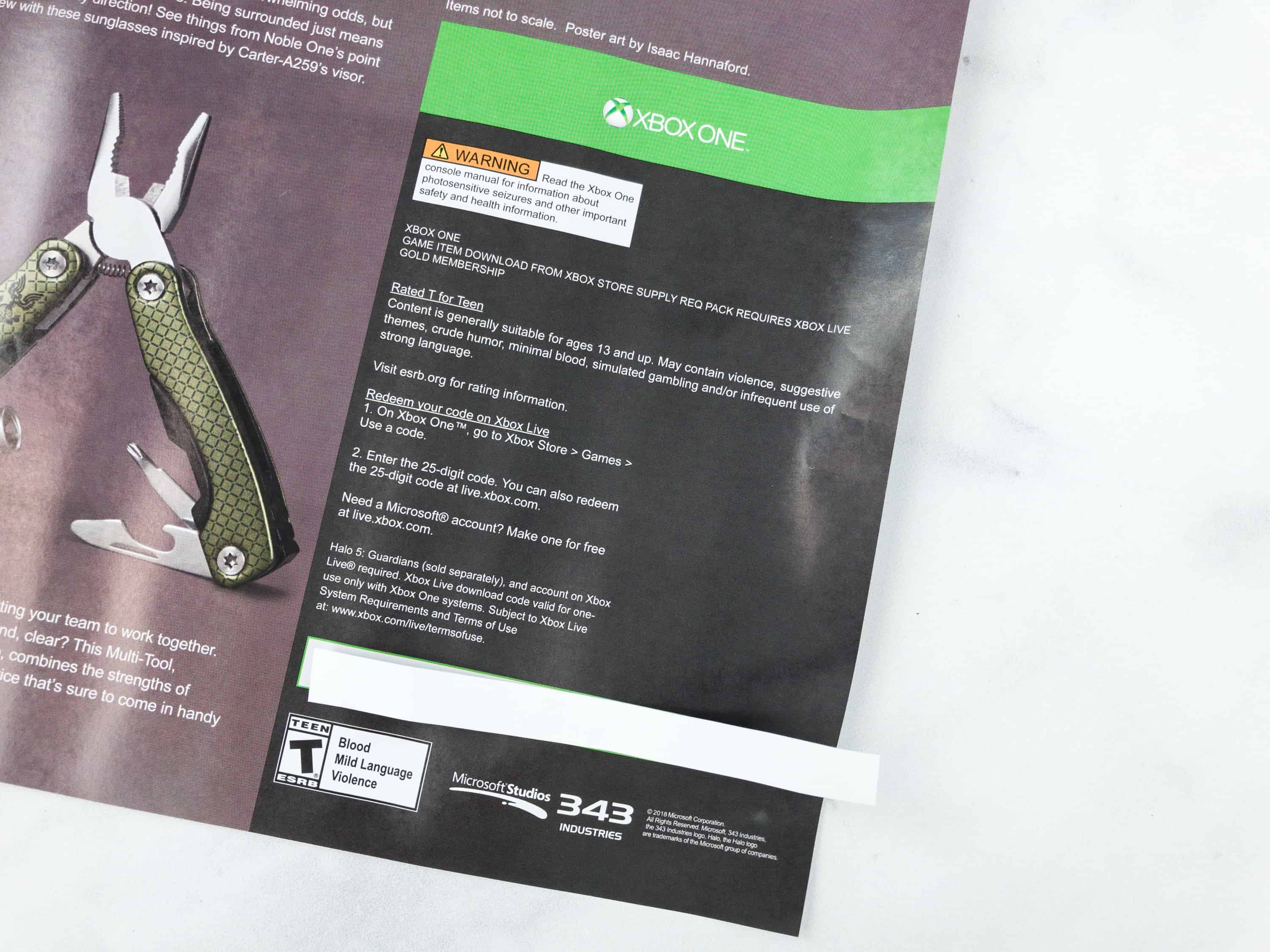 Bonus! Halo Championship Series Premium Req Pack. This gives you access to digital content to enhance your Halo multiplayer experience.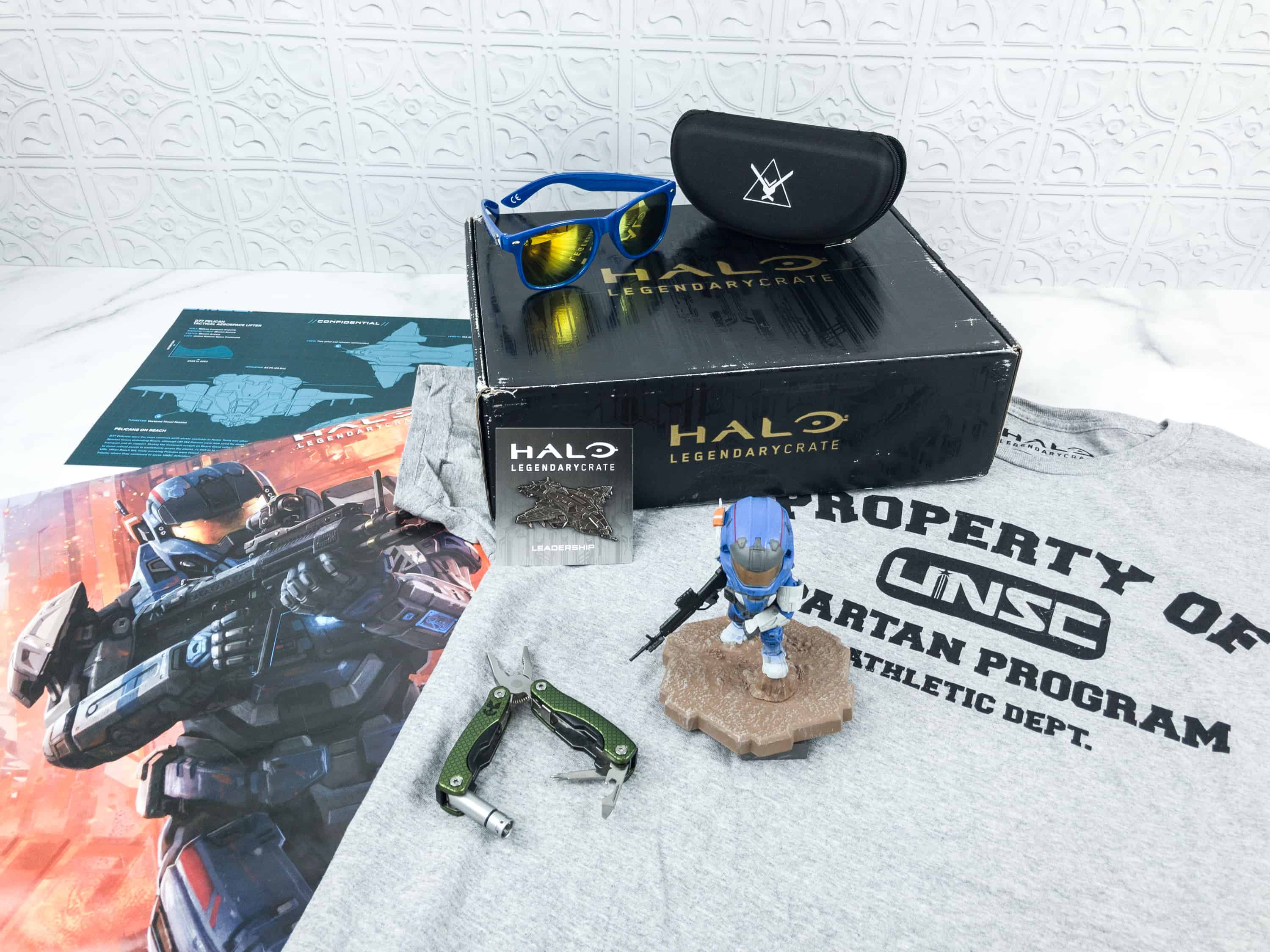 As usual, everything in this box is exclusive.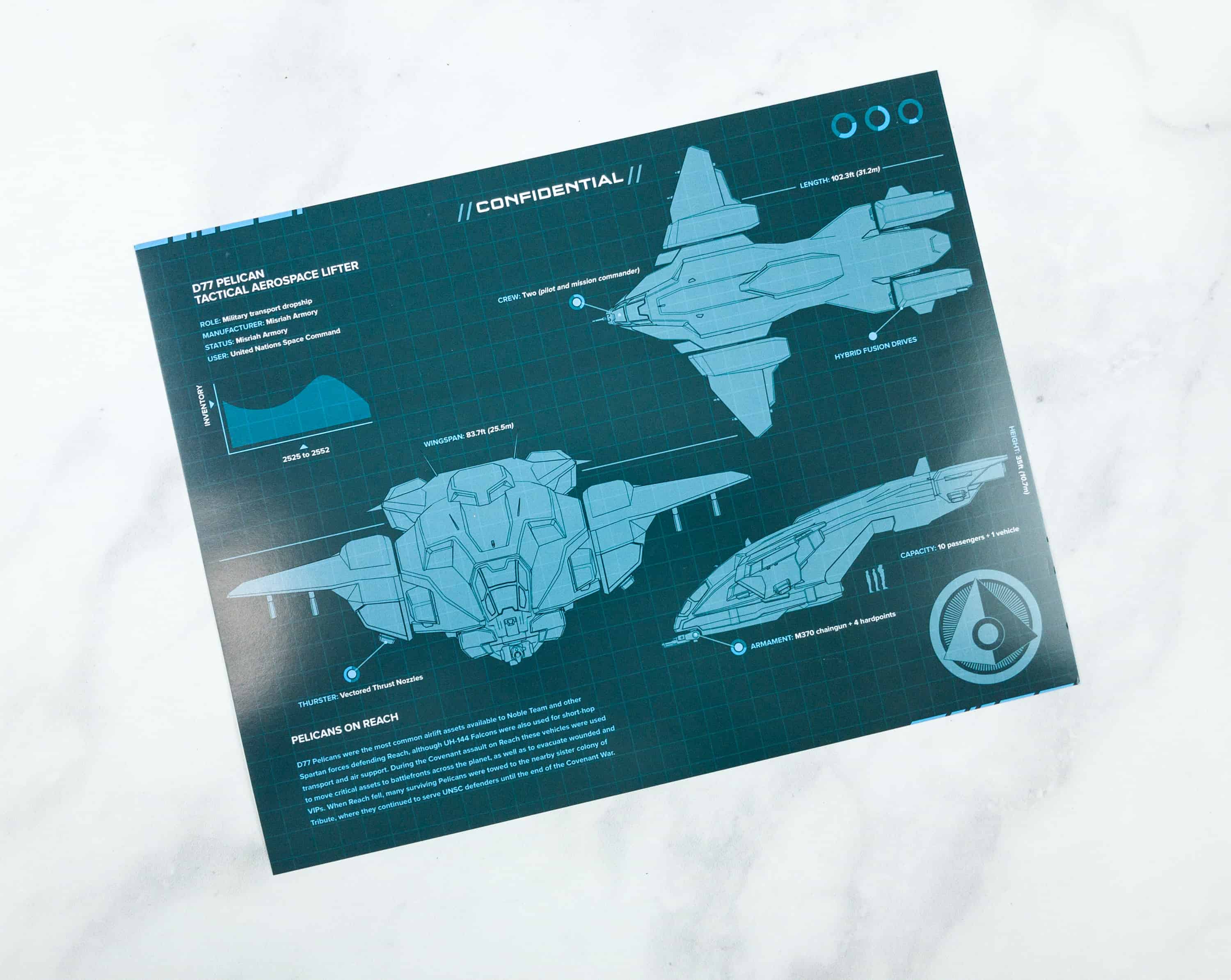 Data Drop Files. The box came with a top secret data drop. These are documents that might aid you in your intense investigation. For your eyes only!
Unlike in previous boxes this didn't come in an envelope and it was just the one sheet. Since this is cheap to produce and adds to the experience of the box it was missed.
Pelican Pin. Every box includes an exclusive pin from the game. Like most pins, you can also get a gold variant of this one. It is also indicated in the info sheet that this marks the start of the vehicle pins series!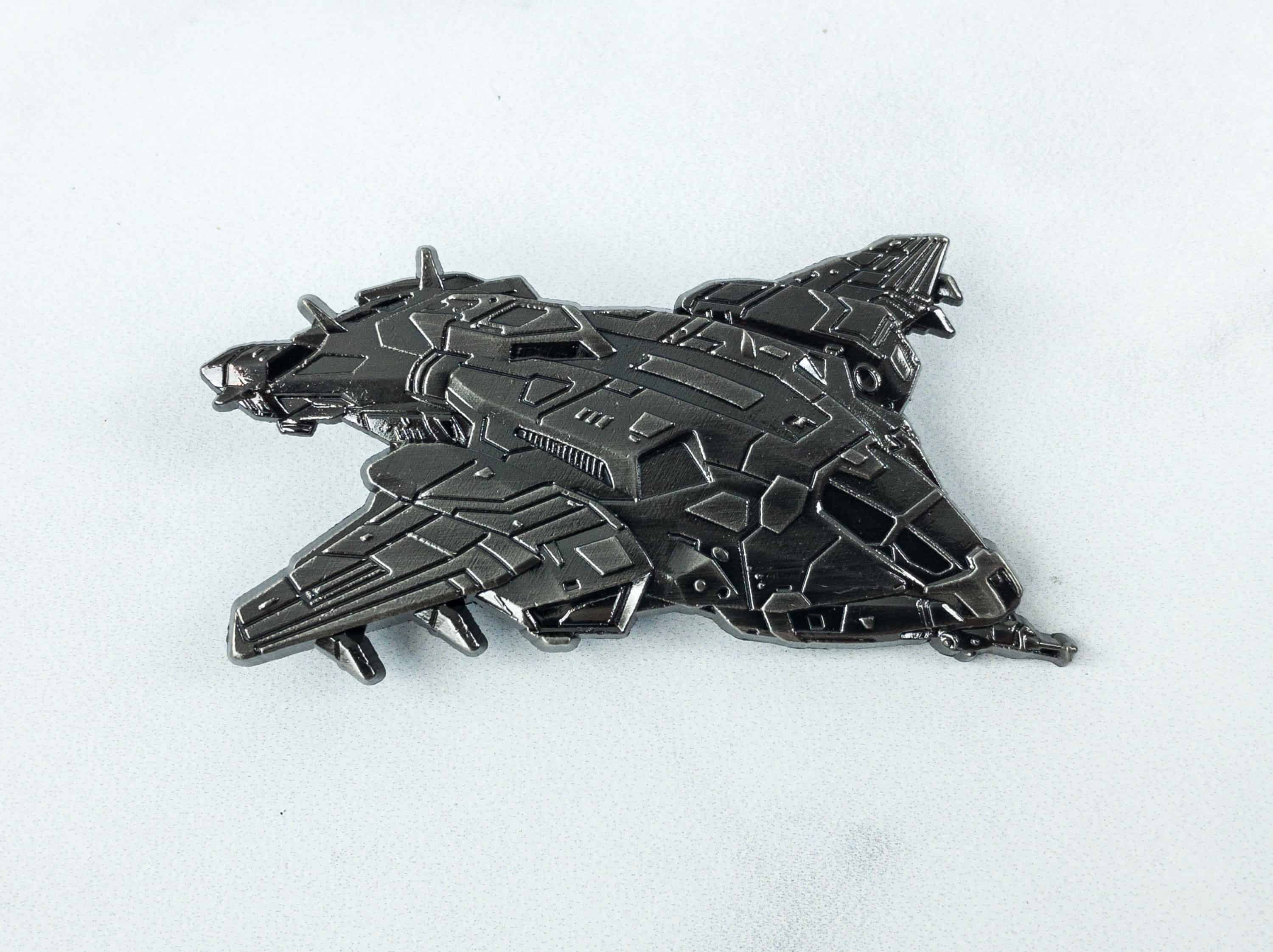 What a great start! We got the Dropship 77-Troop Carrier, or well-known as the D77-TC Pelican. It is a versatile aircraft used by the UNSC for medium-lift operations, or as a powerful support gunship.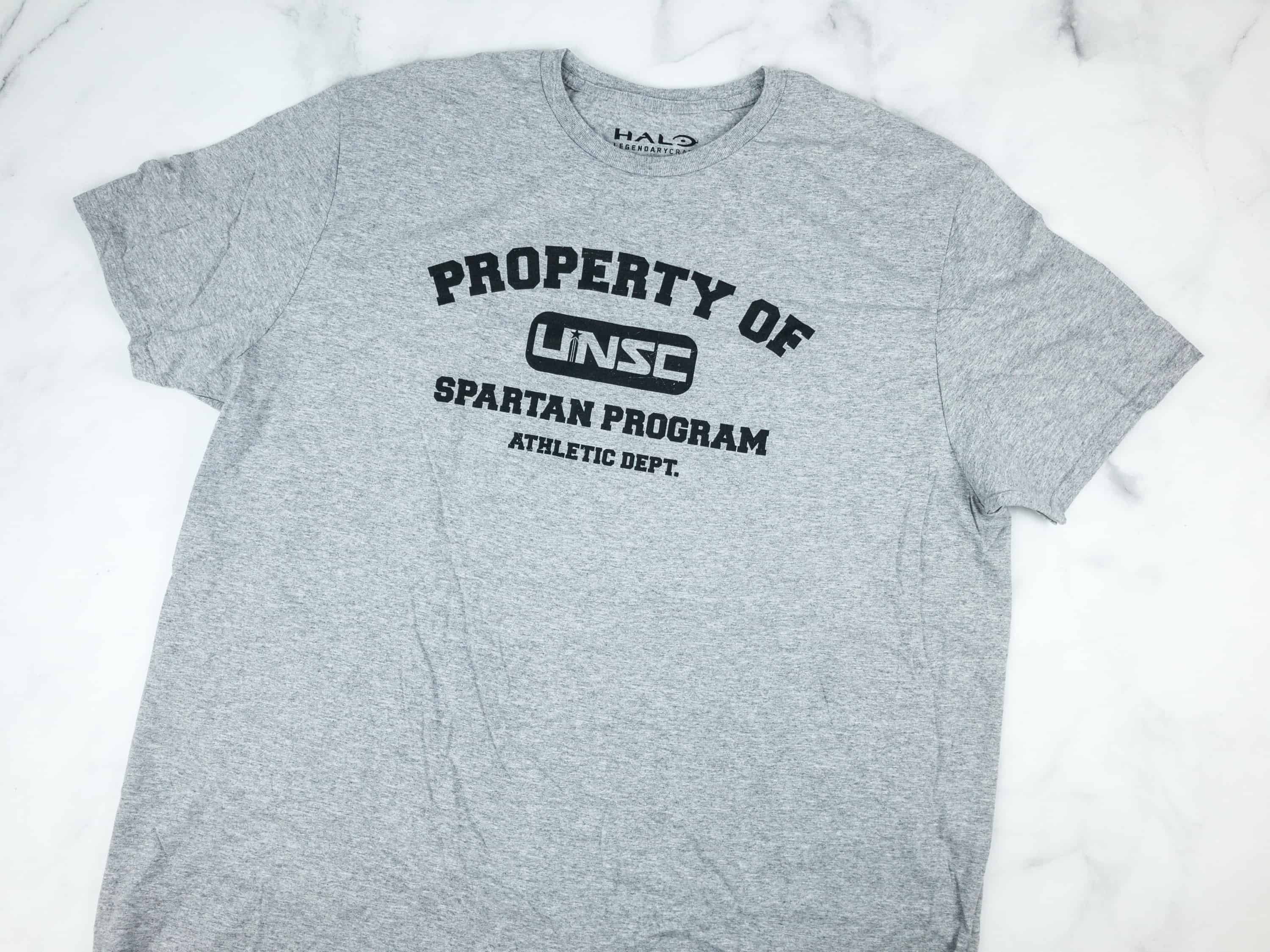 UNSC Athletic T-Shirt. The UNSC Spartan Program aims to create generations of physically, mentally, technologically, and even genetically superior supersoldiers as a special fighting force within the UNSC.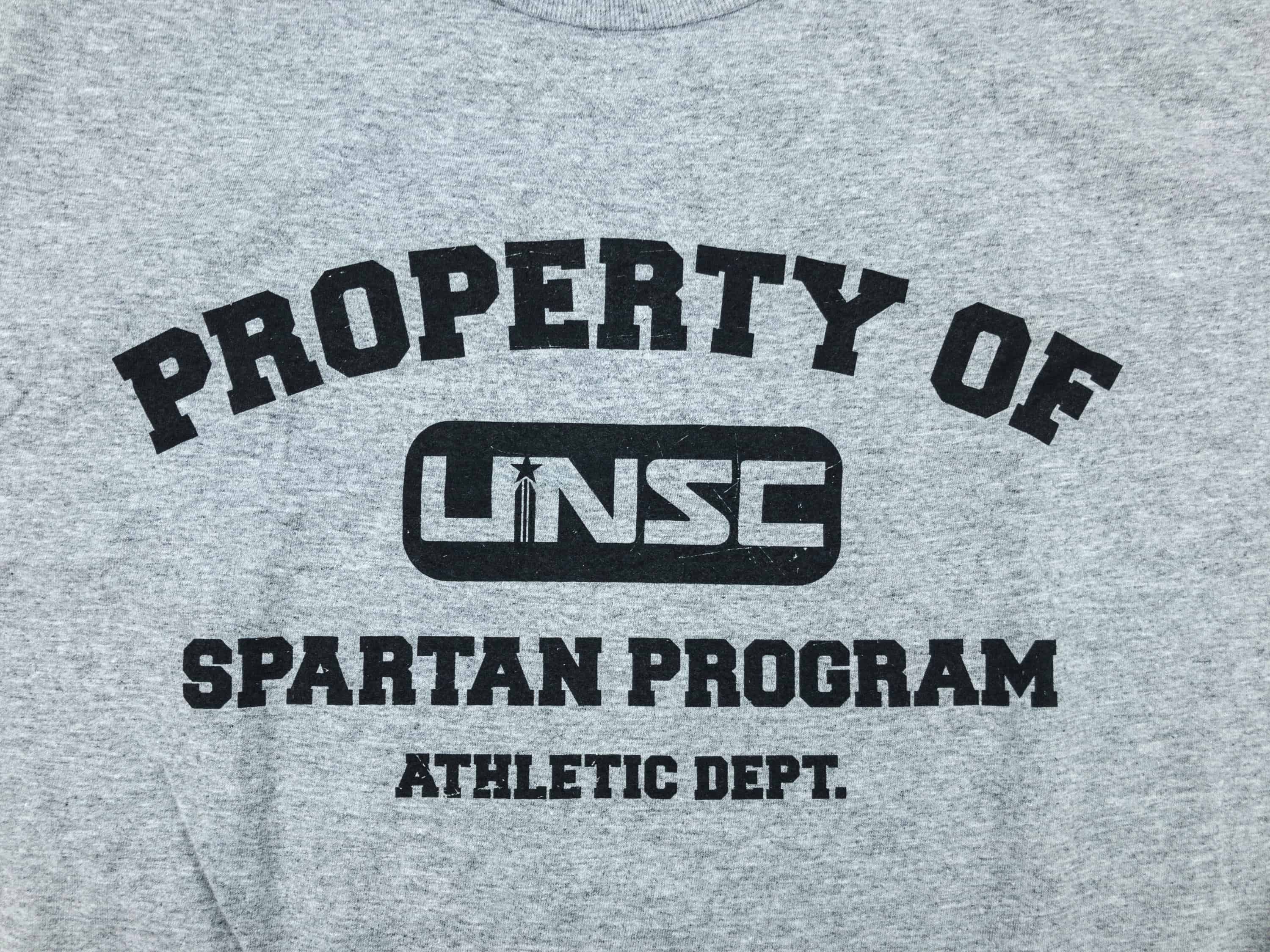 It's already given that most of the shirts, and other wearables, in this crate are of high-quality and gives good comfort, so just the color and design will make them vary. I already feel like a supersoldier wearing this shirt – or at least ready to rollllll!
Most of the symbols in the game are great designs for wearables, like this one! I will definitely use this as a work out shirt too!
UNSC Multi-Tool. Having this multi-tool makes you ready for any situation that may arise!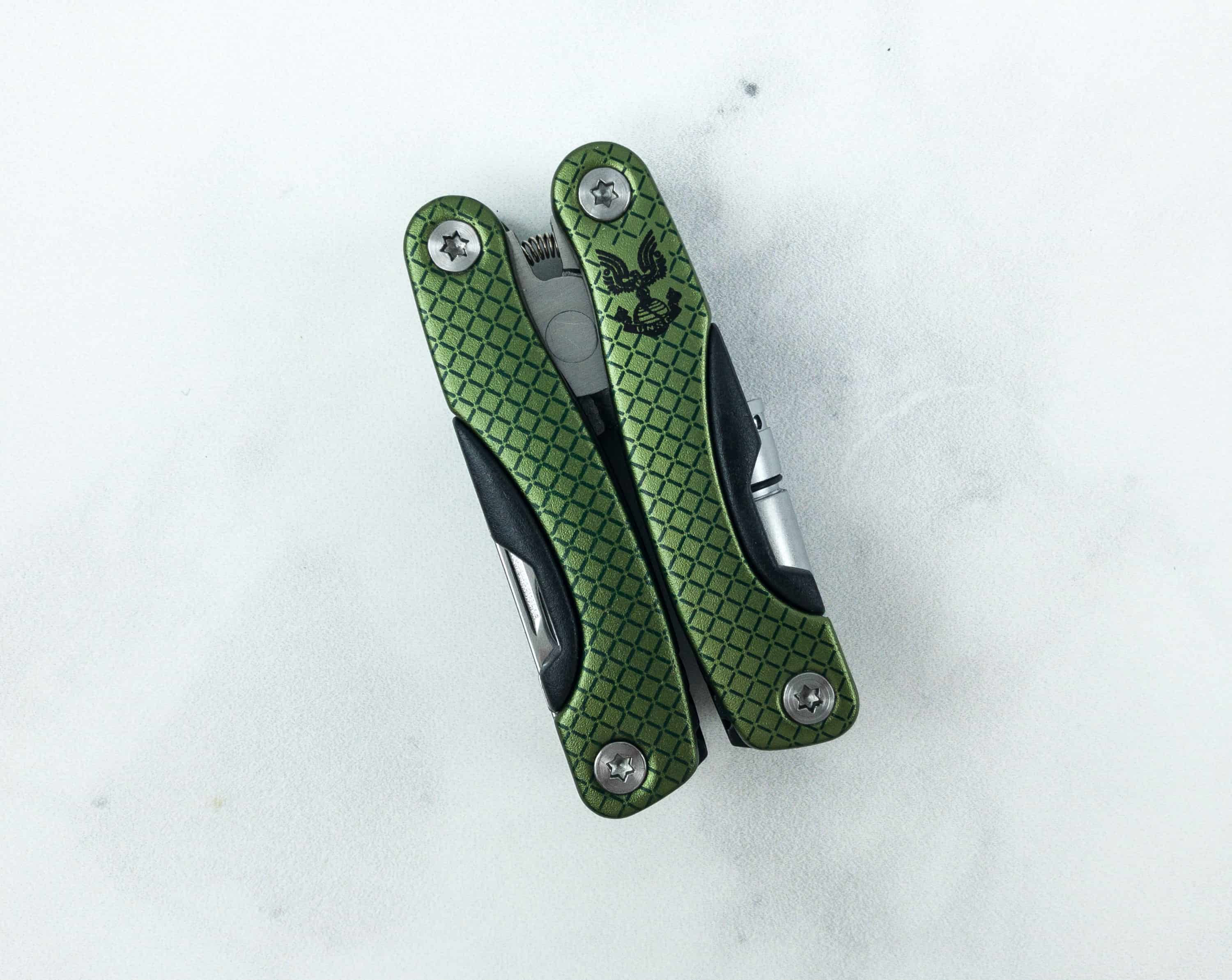 The tool features the ODST green deco and the UNSC logo.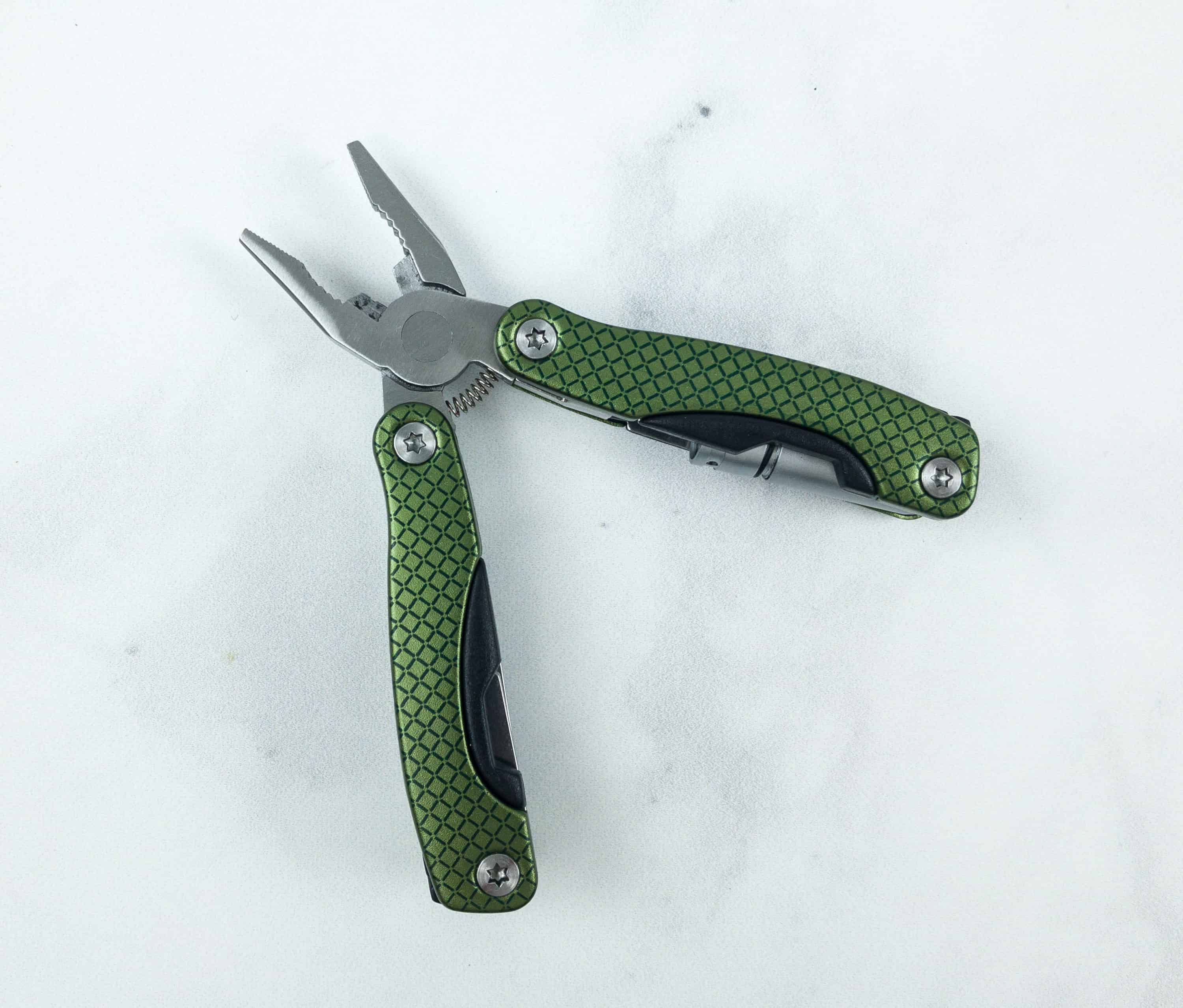 It's just great to have one device that has all the basic instruments that I'll be needing, especially when I go on a mission (like camping, right?).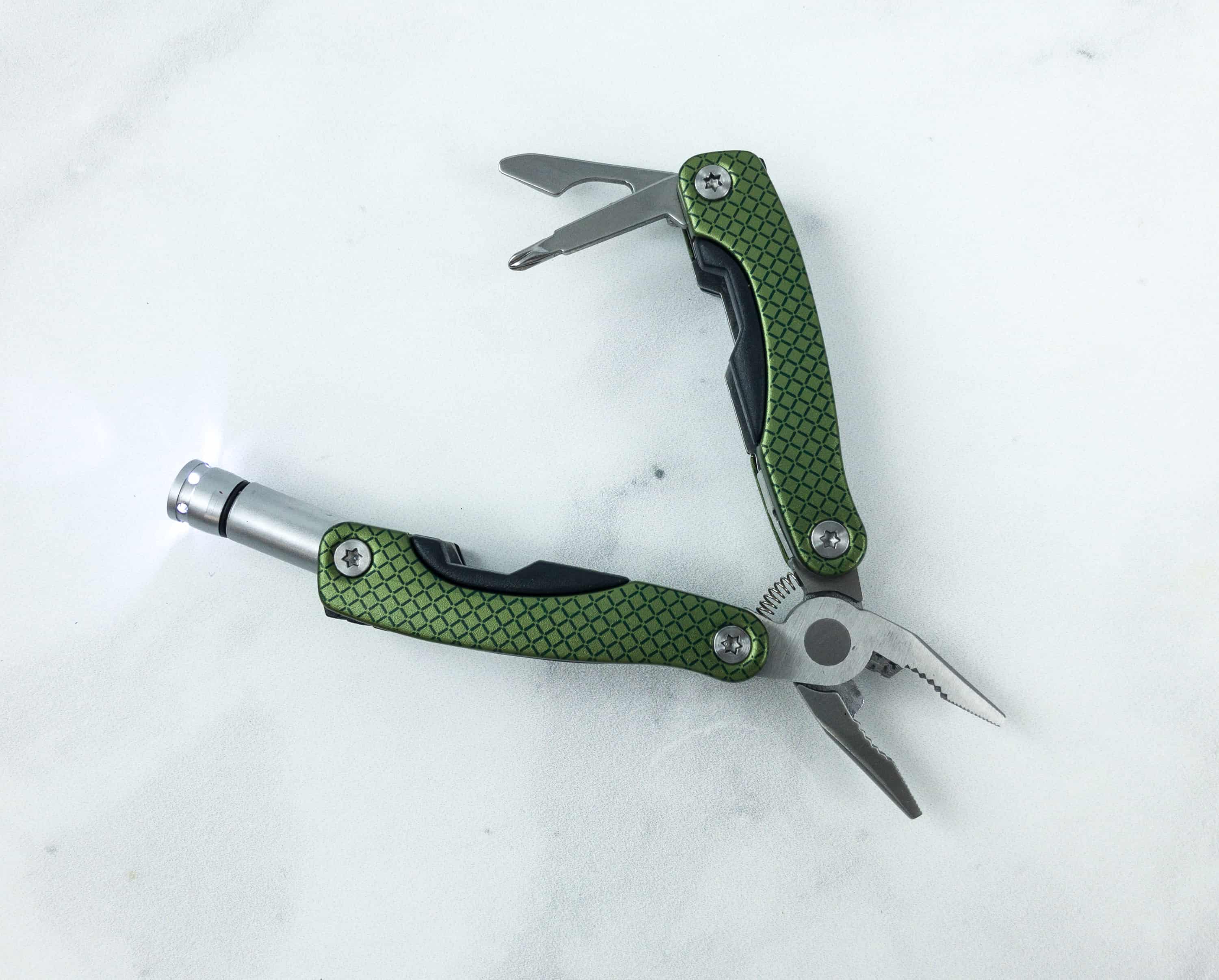 There's a spring plier, a bottle cap opener, screwdriver, and a little flashlight.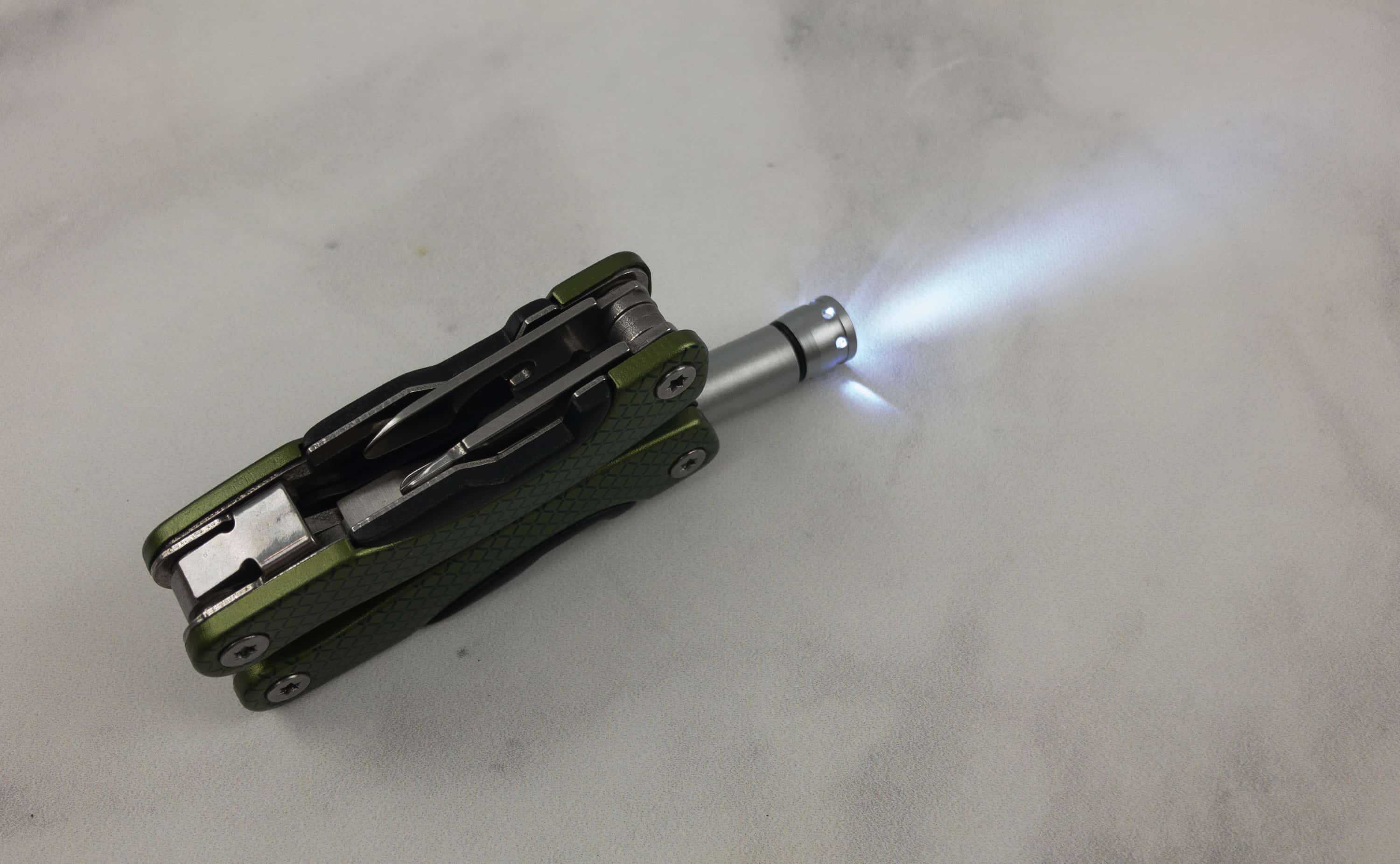 See how bright the little torch lights up! It comes really handy when the lights go out, or during a power interruption.
Carter-A259 Visor Sunglasses. I see this case has the Noble team symbol!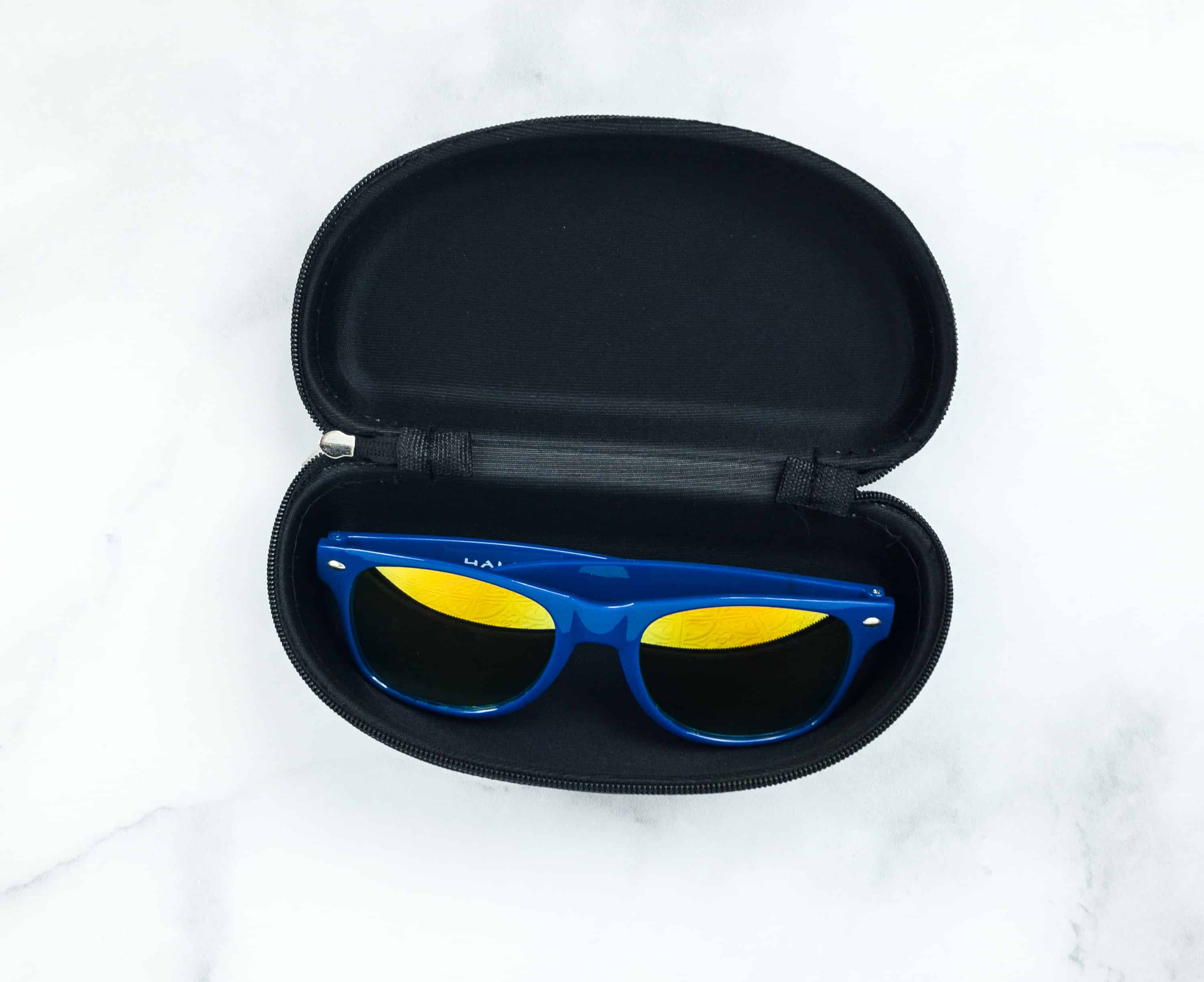 Commander Carter-A259 sure looks cool, and you can also do the same by donning rad sunglasses!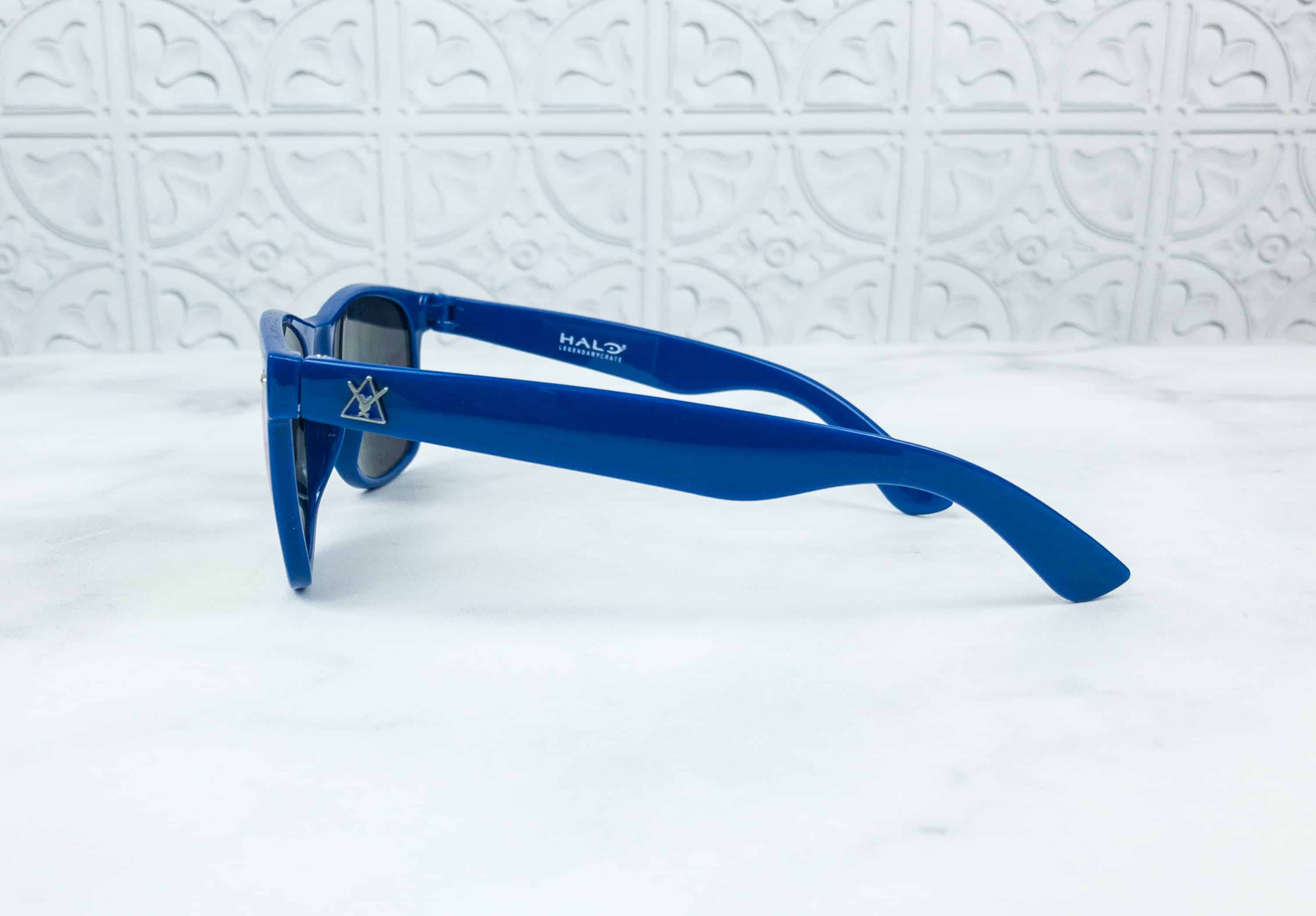 The hinge on the temple features the Noble symbol as well, while the insides have the game's logo/name printed.
The lens has UV 400 protection.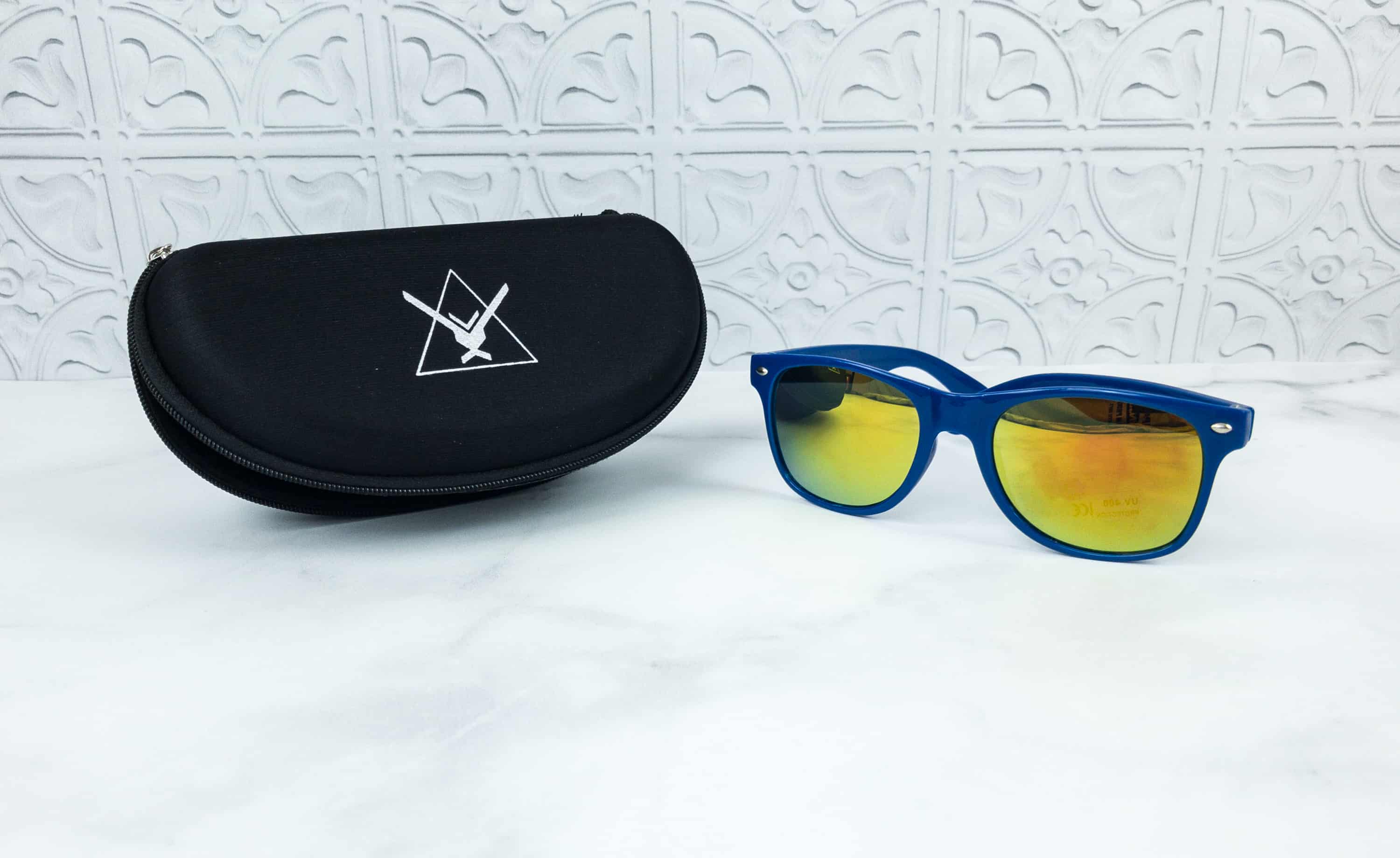 It's great that I also got something that does not only make me look cool but protects my eyes from the sun's harmful rays too! And like Carter-A259's helmet visor, the shade of the lenses comes in yellow/gold.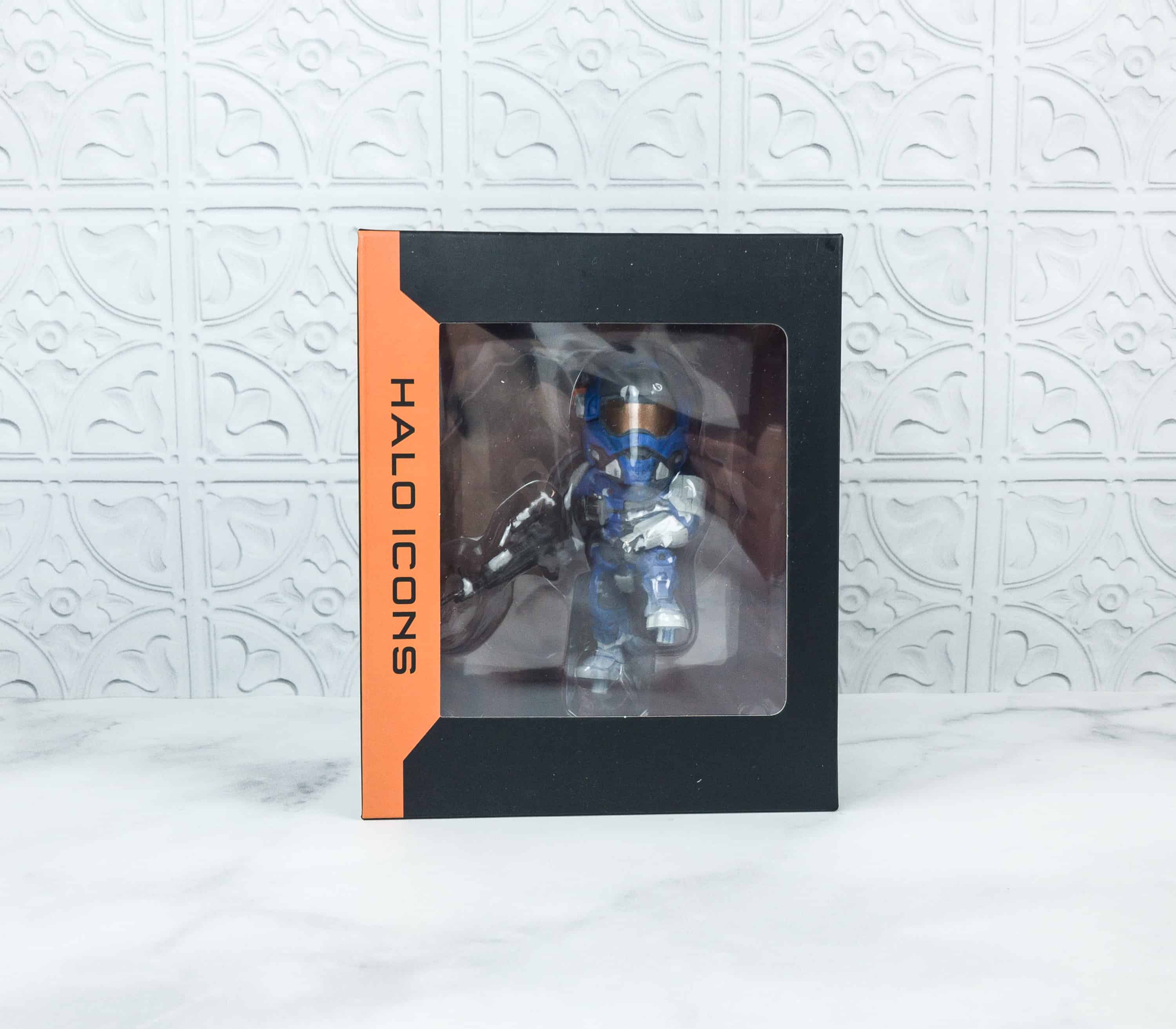 Halo Icons Carter A-259. We are talking about leadership, and what else they can include in this box to really speak about the theme? Of course, it's a figure of Commander Carter-A259!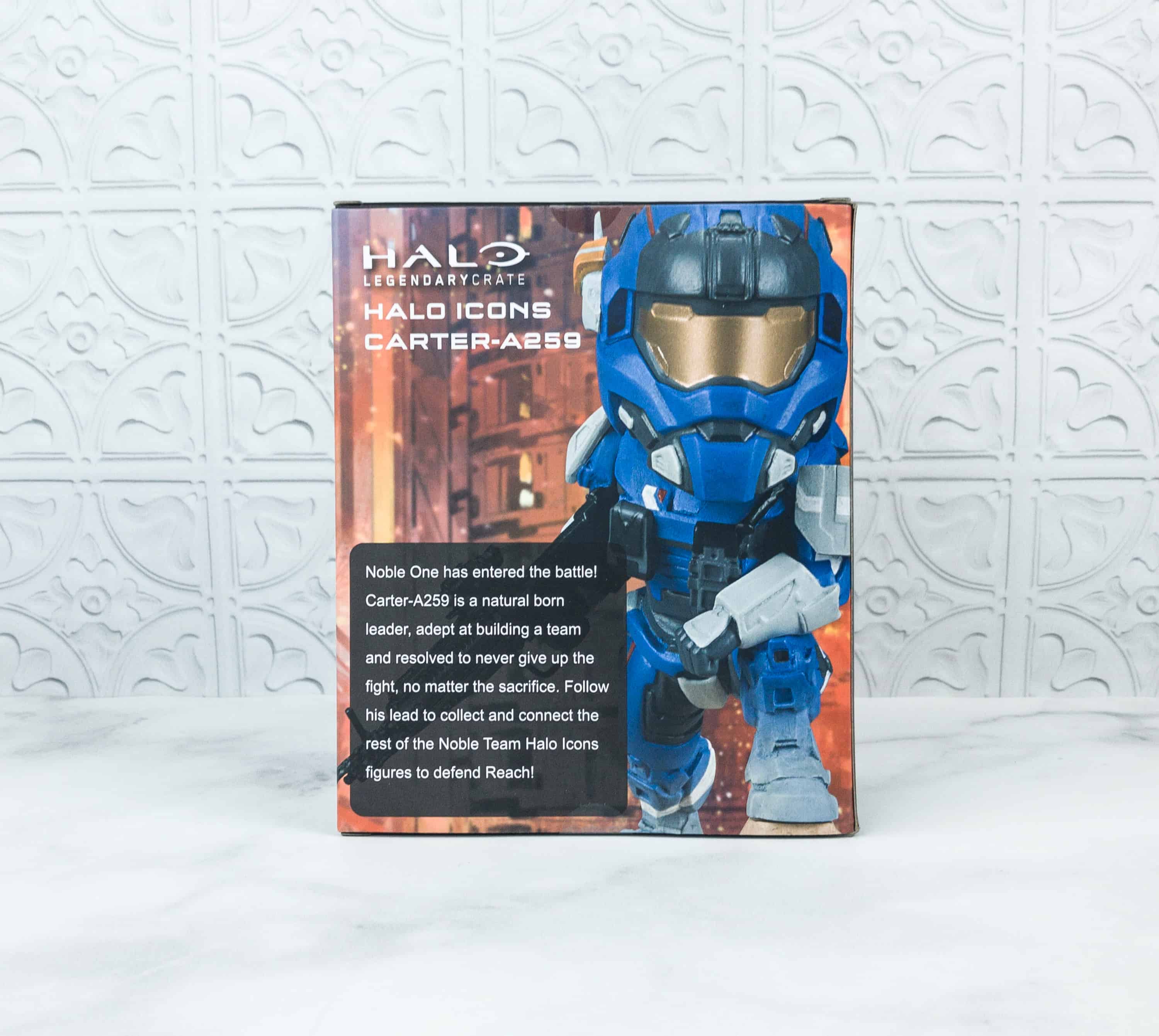 Carter-A259 is a natural born leader, as he's willing to sacrifice whatever to support his team!
Commander Carter-A259 was a SPARTAN-III commando of the UNSC Naval Special Warfare Command, attached to Special Warfare Group Three. Carter was the leader of Noble Team, an elite team of Spartans who fought during the Fall of Reach. His callsign was Noble One.
The figure comes in two attachable pieces: the base and the cool figure itself.
Carter-A259 is wearing his armor, composed of a Commando helmet, Assault/Commando chest piece, Commando shoulder piece, Tacpad wrist piece, and FJ/PARA knees.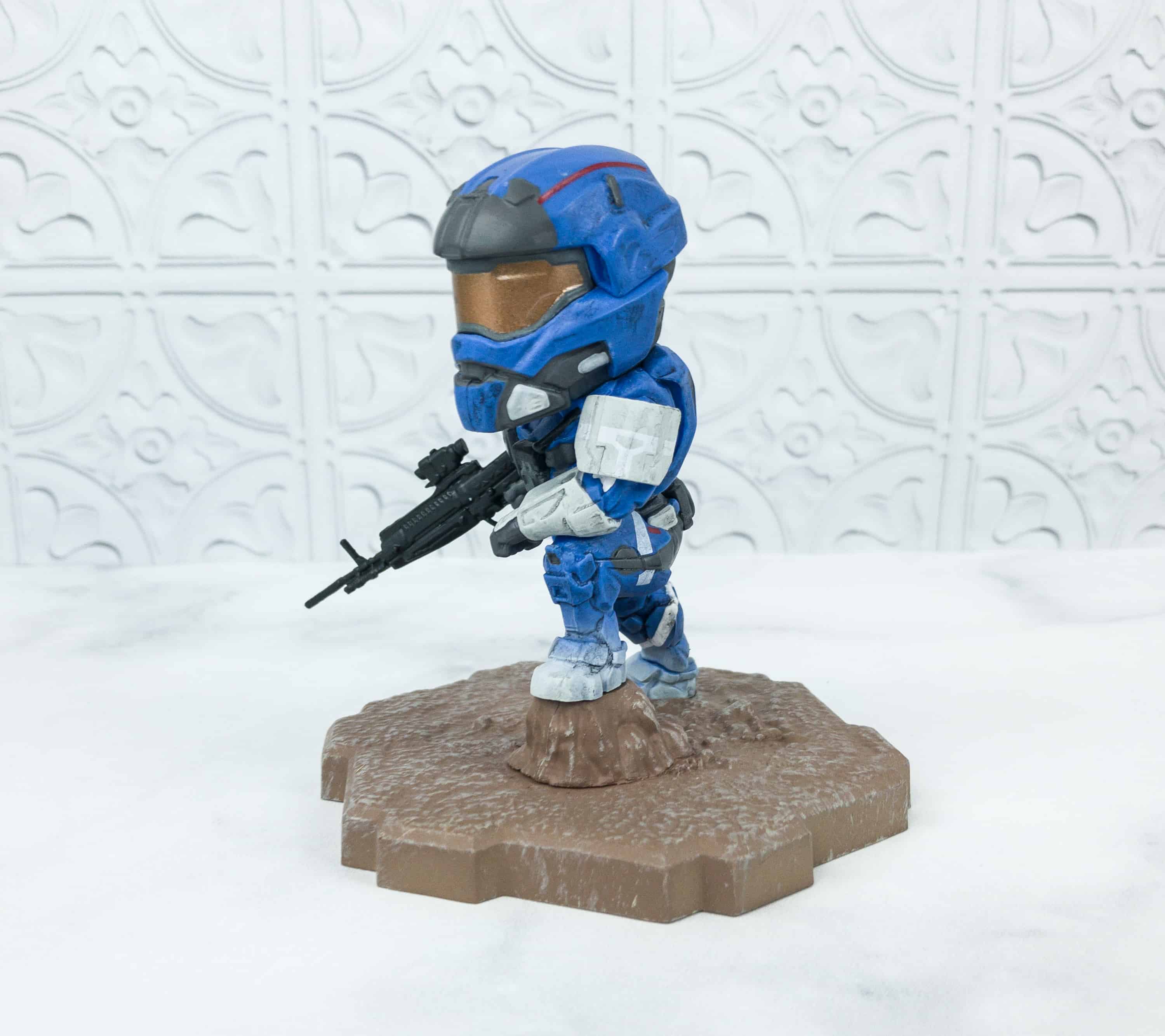 The armor has blue as its primary color and steel as secondary.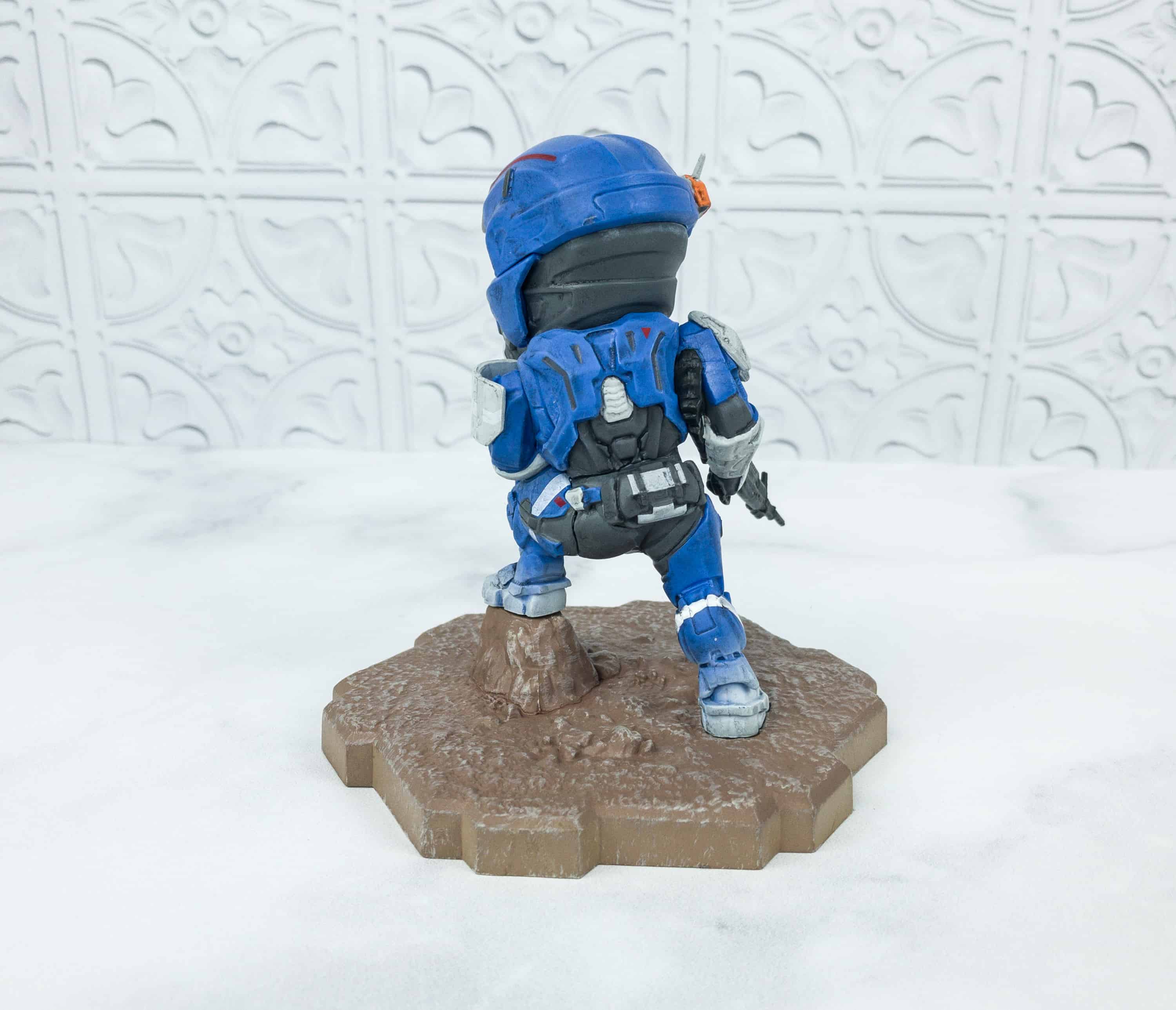 This leader also marks the start of the Noble Team Halo Icons figure collection! I am so excited to collect and connect them all to defend the Reach!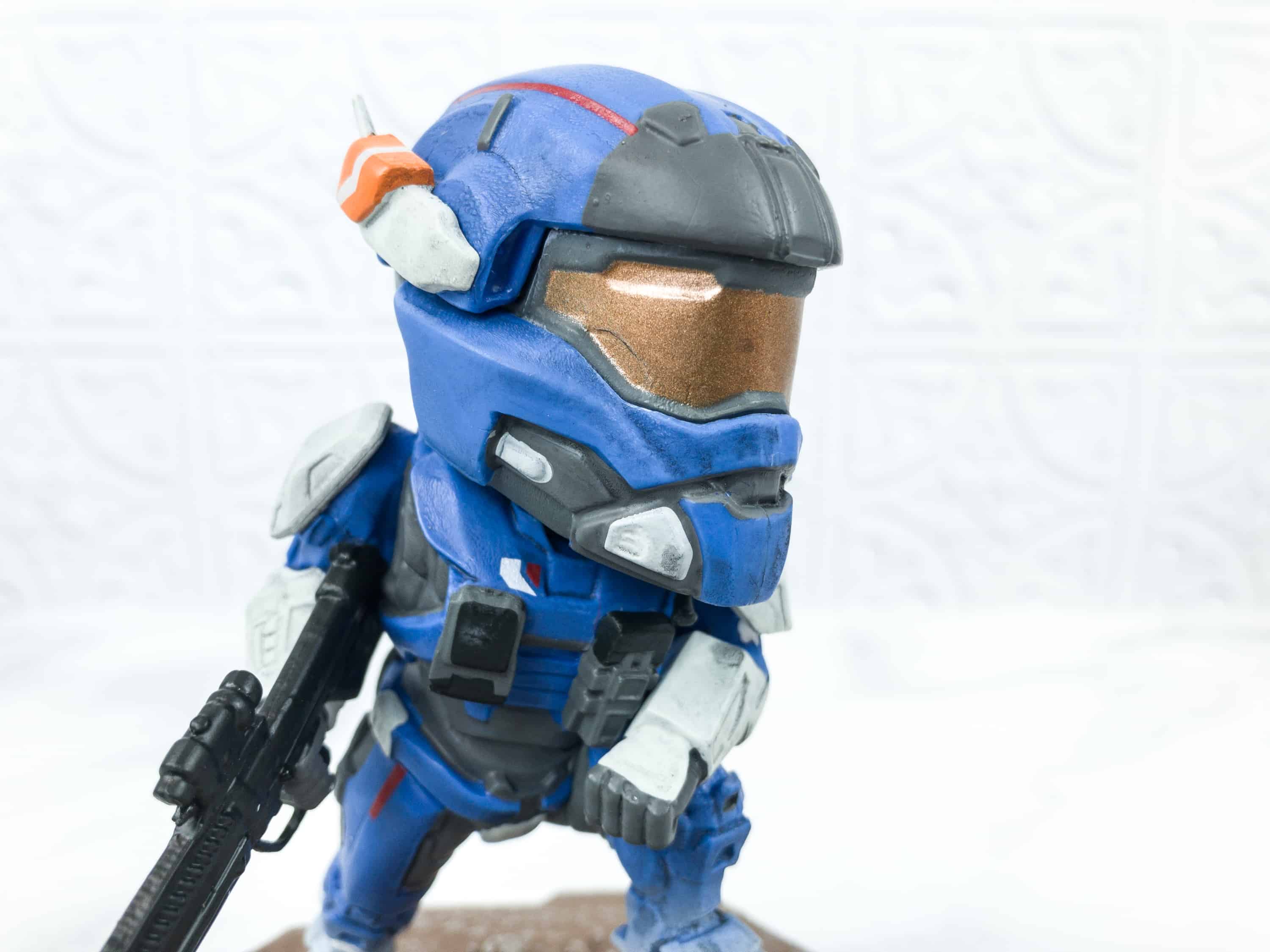 You can also see on his helmet that it has a gold visor. They captured even the smallest details of this character and that's really impressive!
I love that we got new lines starting up from this box, like the Noble team figures and the vehicle pins! The wearables included are always great too, material- and design-wise. Also, I got several useful items, and that already made up for the box! My favorite from this curation is the multi-tool, it's really handy and can save me in emergency situations. I love getting my hands on high-quality gaming stuff, and this box does that job fairly well. However, the boxes always arrive late, I hope they get to fix that concern, and get back to a bit more of a wow box.
What do you think of this month's box?