Virtue Labs features keratin-focused hair care products for your hair needs. Their products use Alpha Keratin 60ku that binds directly to areas of damage and fills them in, revealing hair that's shinier, stronger, and overall more healthy.
You can also try them before you buy them and here's how it works: first, answer a few questions and they'll guide you to the right shampoo & conditioner combo for your hair. They'll send a full-size combo of the right shampoo and conditioner, just pay the $3 shipping fee. No coupon needed, just use this link to get the deal. Valid until 8/31!
When you sign up you'll answer some quiz questions and get assigned the right products for your hair type. Surprising nobody, I got volumizing products for my fine hair. You get 15 days to try them out and see if they work for you.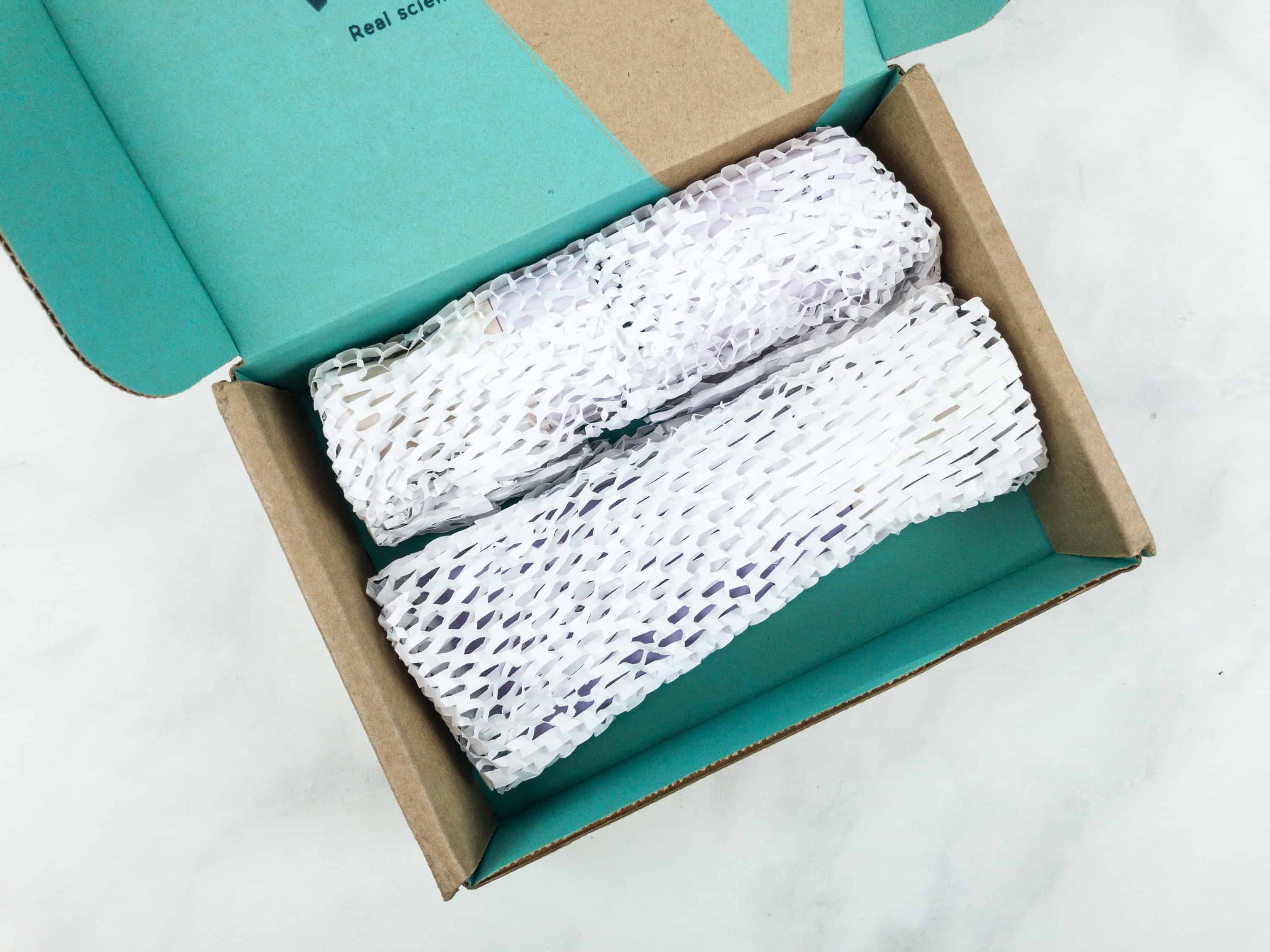 The contents of the box are well-packaged individually.
All of their products are free of sulfates, parabens, phthalates, colors, and dyes. They're also gluten- and cruelty-free. And to give you an idea what is Alpha Keratin 60ku, here's what they discovered:
Alpha Keratin 60ku™ is a whole, human keratin. Born from regenerative medicine, it is identical to the keratin in your hair, skin, and nails so it heals and repairs unlike anything you've experienced before.
You can enjoy the products in 4 easy steps! They email you a reminder how to wash your hair 🙂 If you don't already use best hair-washing practices, here it is!
If you don't love the products, you can just send them back.  The reminder email you receive tells you exactly when you'll be charged if you don't start the return process on the site in advance.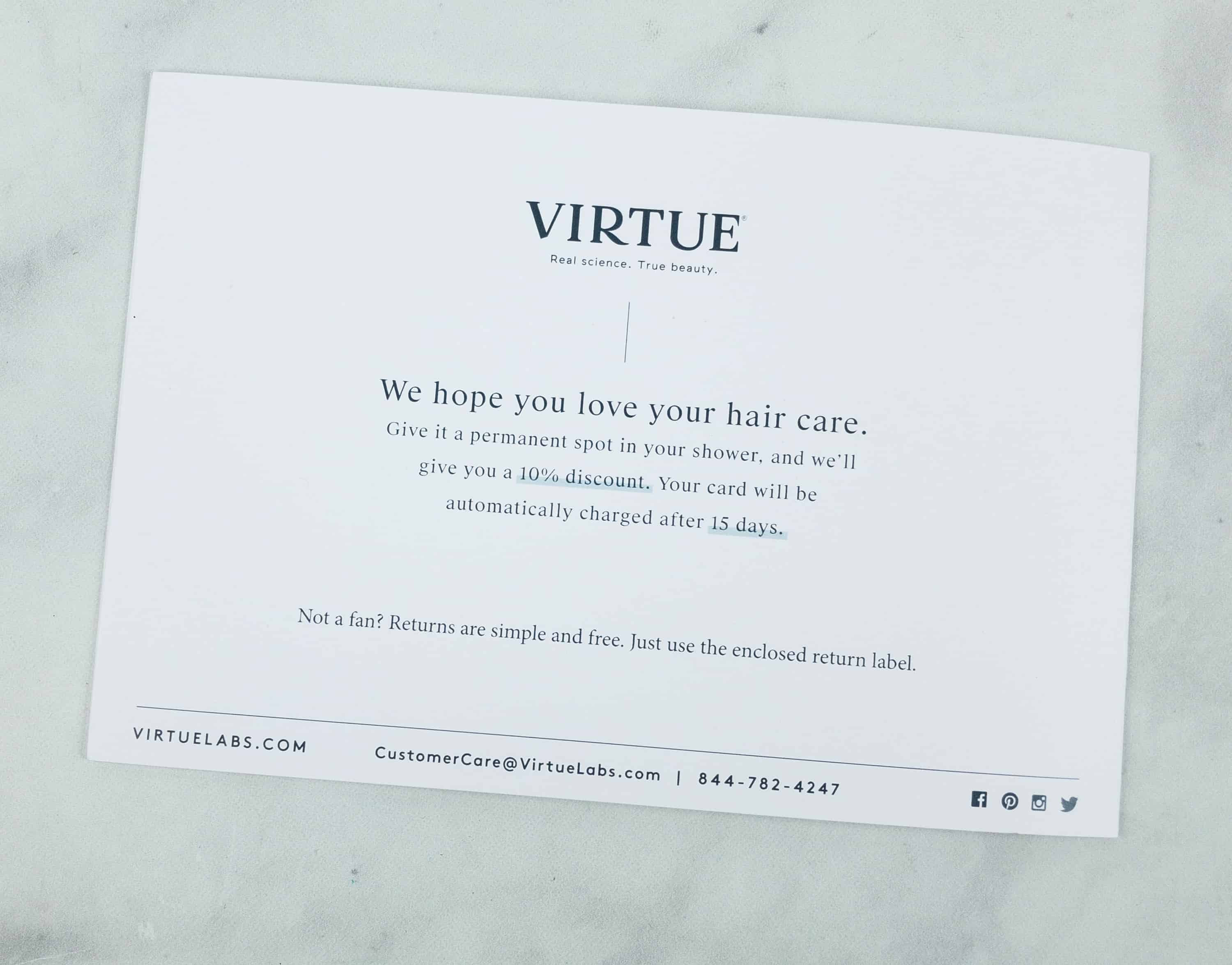 They even included a 10% discount if ever you decided to include their products in your daily routine!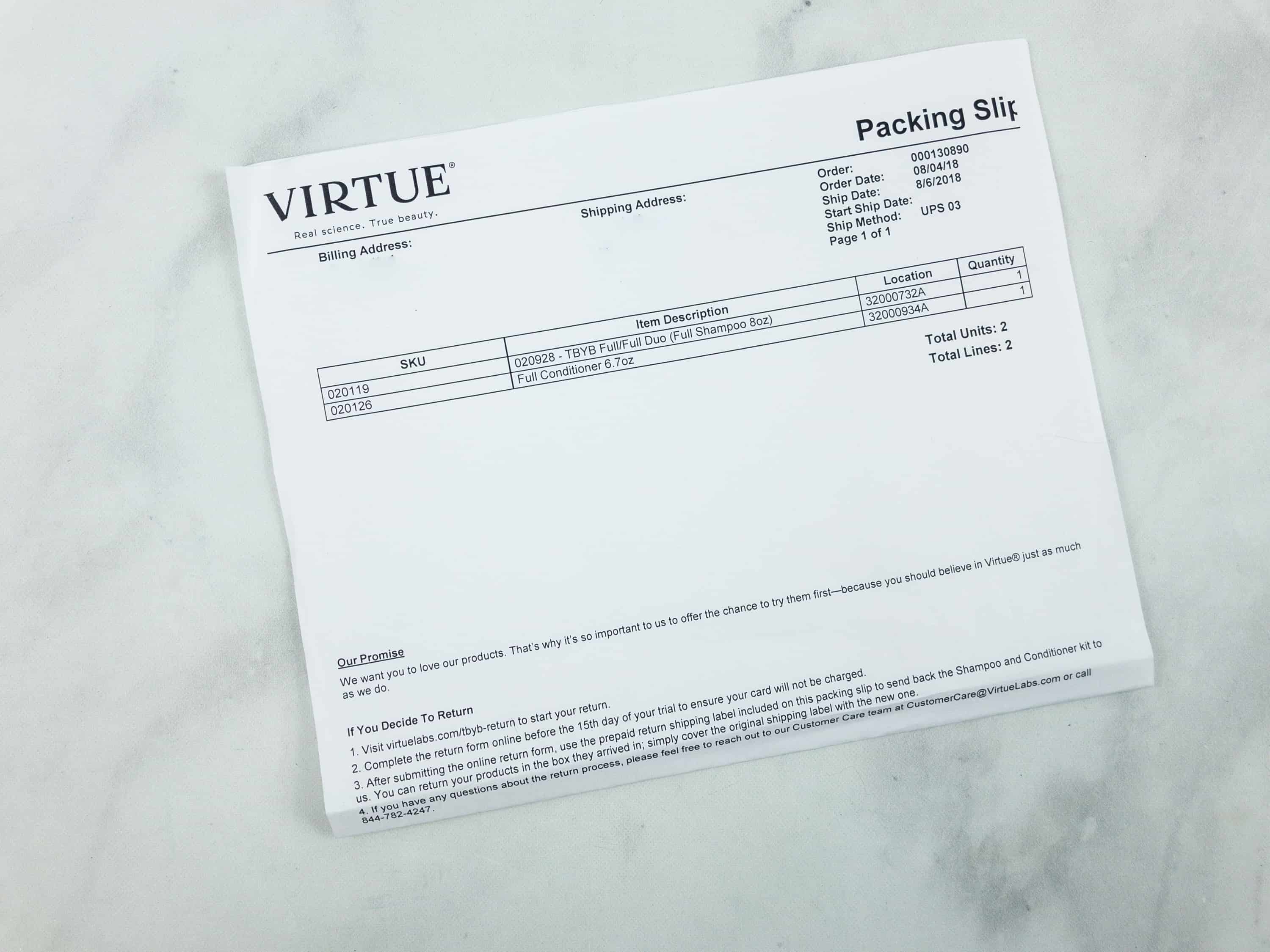 There's also a packing slip that lists all the products in your box.
And the checkout email is what reminds you exactly how much this costs! For my set it was $69.60 after the 10% discount.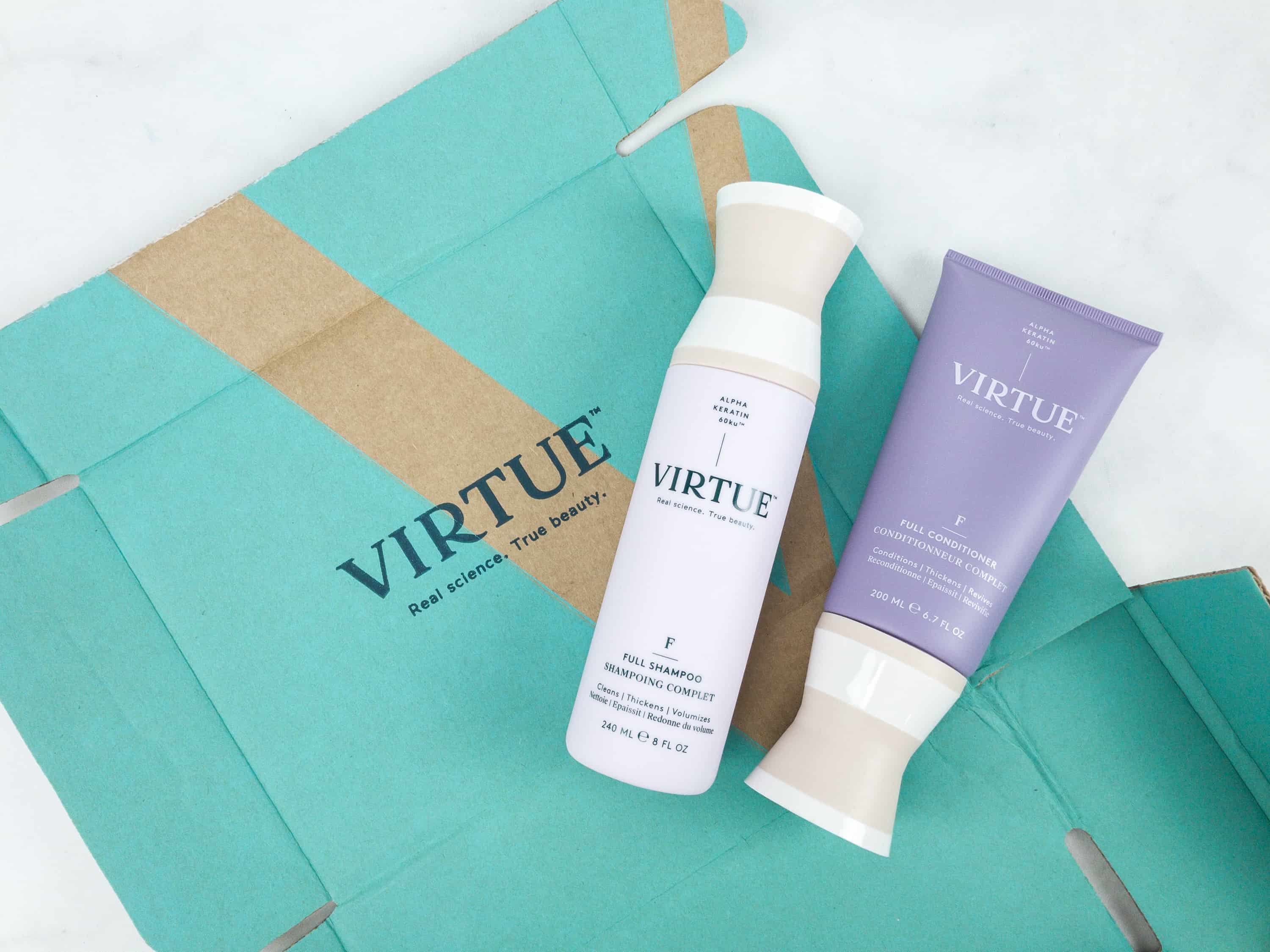 Everything in my kit!
Virtue Full Shampoo ($36) This shampoo cleans, thickens, and volumizes. It also dissolves excess oil, plumps each of your hair strands to give body, and also goes and lifts your roots to make your tresses healthier. Aside from the Alpha Keratin 60ku, it also contains pink pomelo and hydrolyzed quinoa. I noticed when I washed my hair with this that it was really springy – like the formula was forcing my strands apart.
For those who love to color their hair, it's a good product as it is color-safe. It's also ideal for fine hair, flat hair, and hair that is really unmanageable.The pomelo gives it a super light citrusy scent along with a blend of spearmint leaf oil and bright lemon essential oil.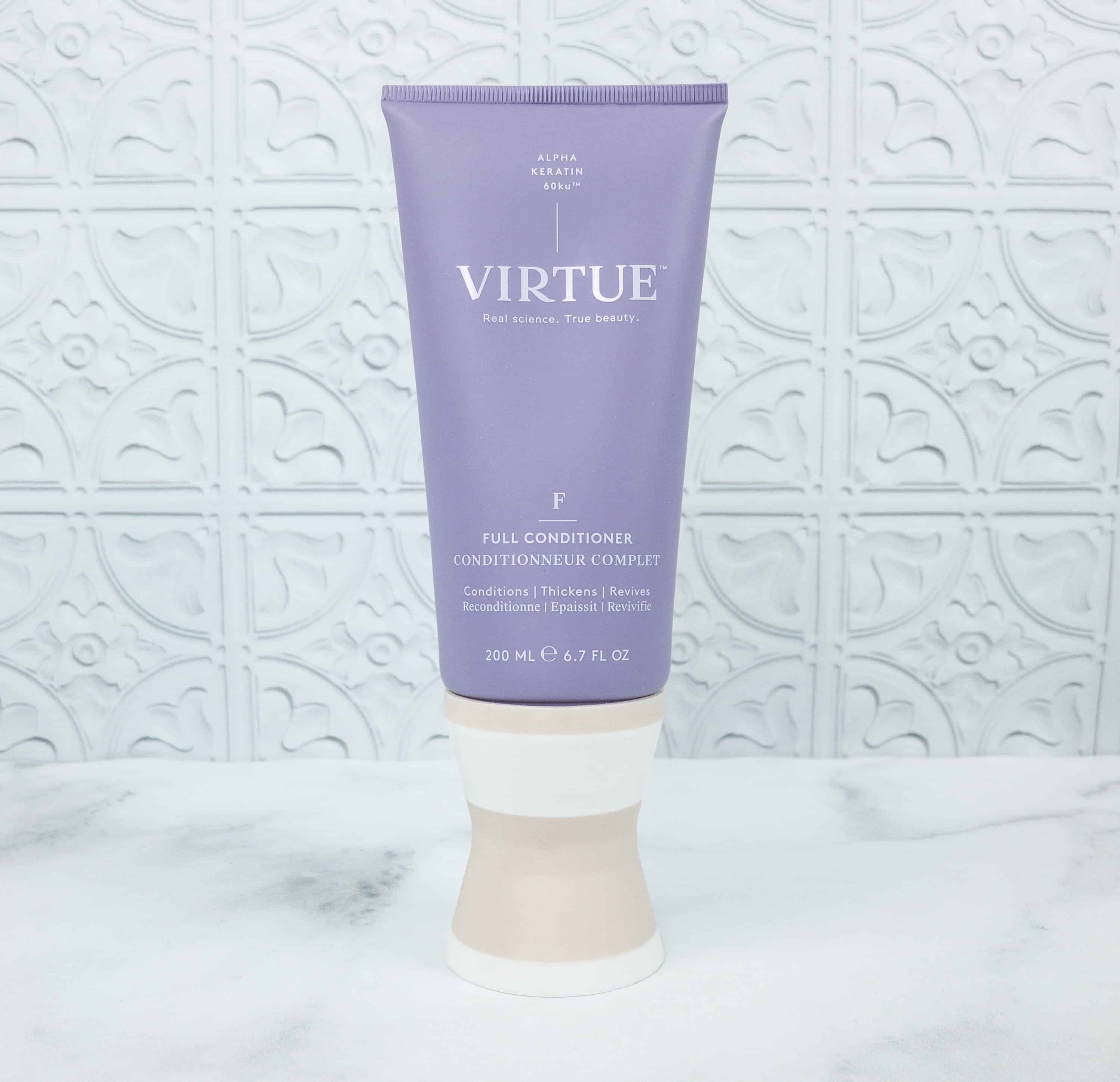 Virtue Full Conditioner ($38) To pair with the shampoo, they included this conditioner that helps revive dull hair. Just like the shampoo, it deeply moisturizes the hair but keeps it lightweight while creating body and luster.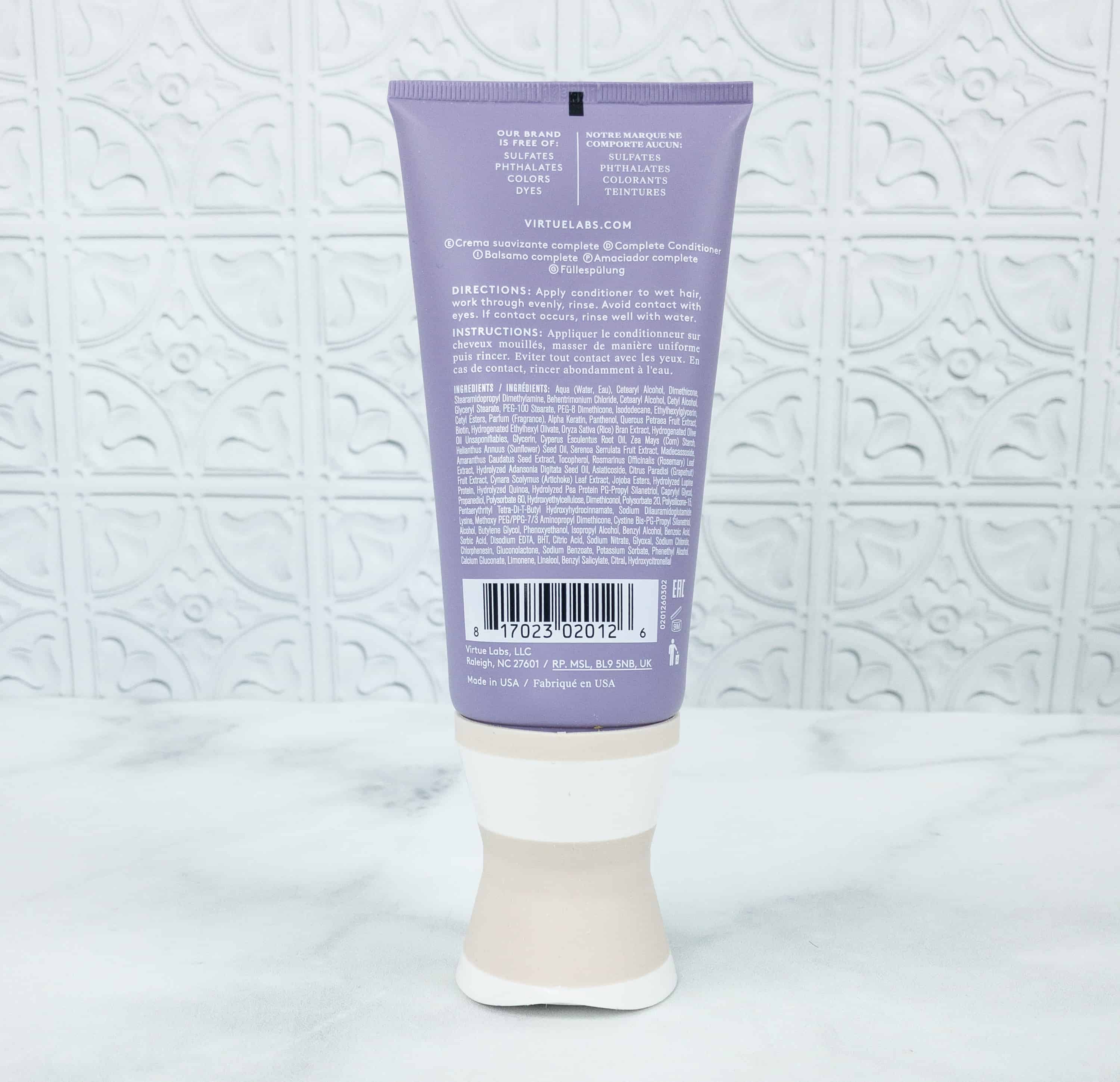 The conditioner also contains pink pomelo which is rich in vitamin A, C, B1 and zinc that are really vital for hair health. The hydrolyzed quinoa is a plant-based protein that enhances the color and moisture retention of the hair. Aside from the two, it also contains artichoke leaf that is rich in lipids and protein that strengthens the hair's cuticle, keeping it shiny and healthy! This is a really thick formulation but I didn't feel it weighed my hair down at all.
I can say that my hair is one that is really hard to manage, and also, it's quite confusing on what products are perfect to use. It's a good thing that Virtue Labs lets me try their products first before committing, first by diagnosing what causes the problem and addressing it by giving the right solution. The technology is fantastic and I believe that the discovery of the Alpha Keratin 60ku will help lots of people that have what seems like never-ending problems with their own hair. The products are made with safe ingredients too, so fewer worries!
I didn't see a huge amount of difference with my hair – not surprising since it's fine and thin and I think these products will work their wonders more on thicker and frizzier hair, but I thought I would give it a shot. Where I did notice a difference was on an itchy patchy on my scalp, which totally went away with the use of these products. Since keratin treatments often cause scalp issues I was impressed by this – and even though the products are pricey, they're miles cheaper than a traditional salon keratin treatment. I'd recommend it for anyone already doing that, or has been wanting to try it, or maybe even just reducing the time in between keratin treatments!
Any thoughts about this box? Let us know!