SnackNation is an award-winning healthy snack delivery service that makes it "auto-pilot easy" to discover new, exciting, all-natural snacks every month. Each month, the snack experts will meticulously select 6 best snacks to be in the box. This box is $9.99 + $2 shipping but your first box and every month thereafter will be $4.99 + shipping as long as you complete the survey (which is quick enough for even me to finish it!).
For every box delivered to your door, SnackNation donates a meal on your behalf to a hungry family.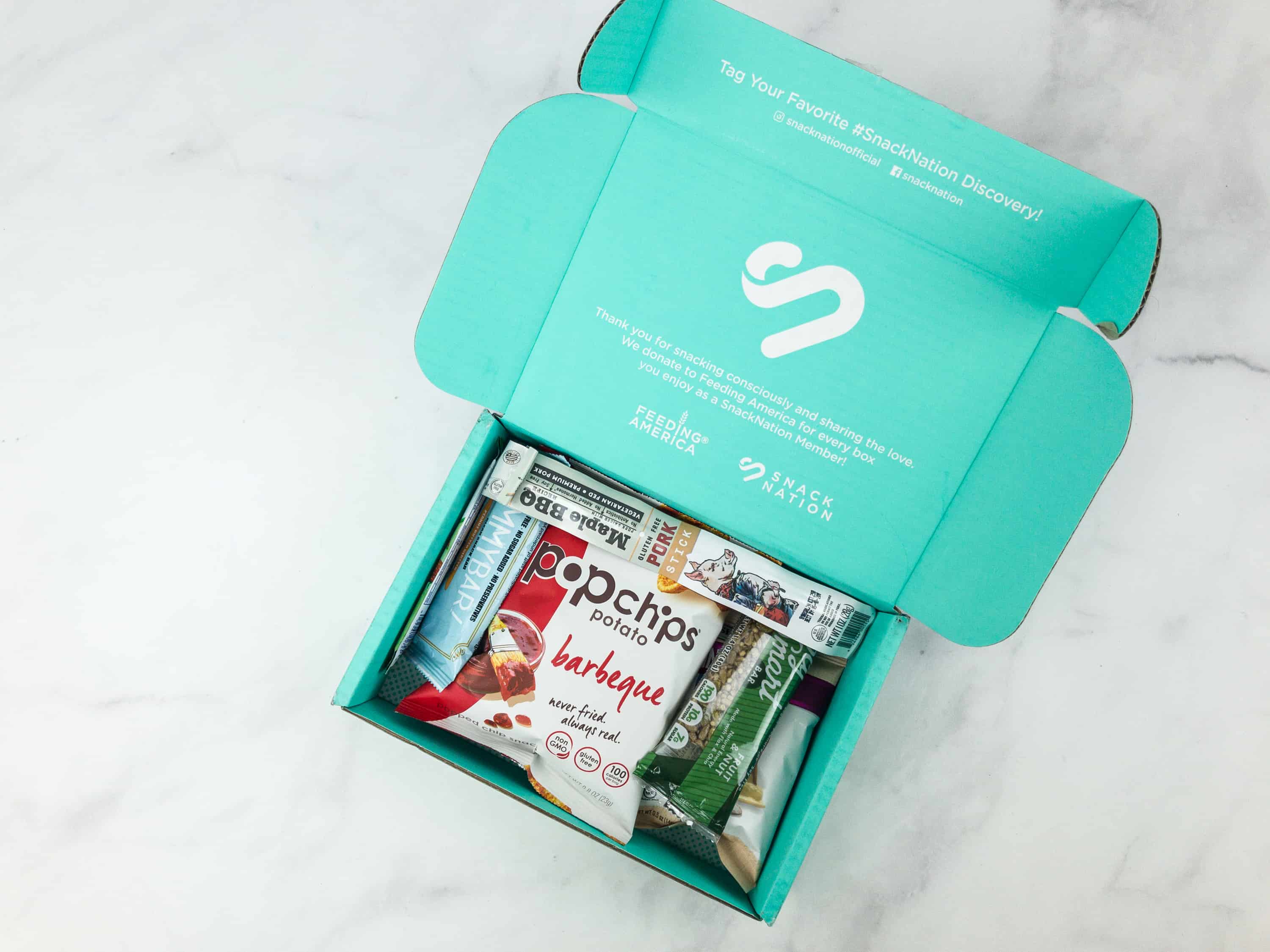 DEAL: Pay only $1 for 6 snacks every month when you complete a quick online survey. USE THIS LINK to get the deal. You'll pay $1 + $3.99 shipping for each month as long as you fill out the survey.
The box includes an info card containing the pictures of all the snacks featured in this month's box!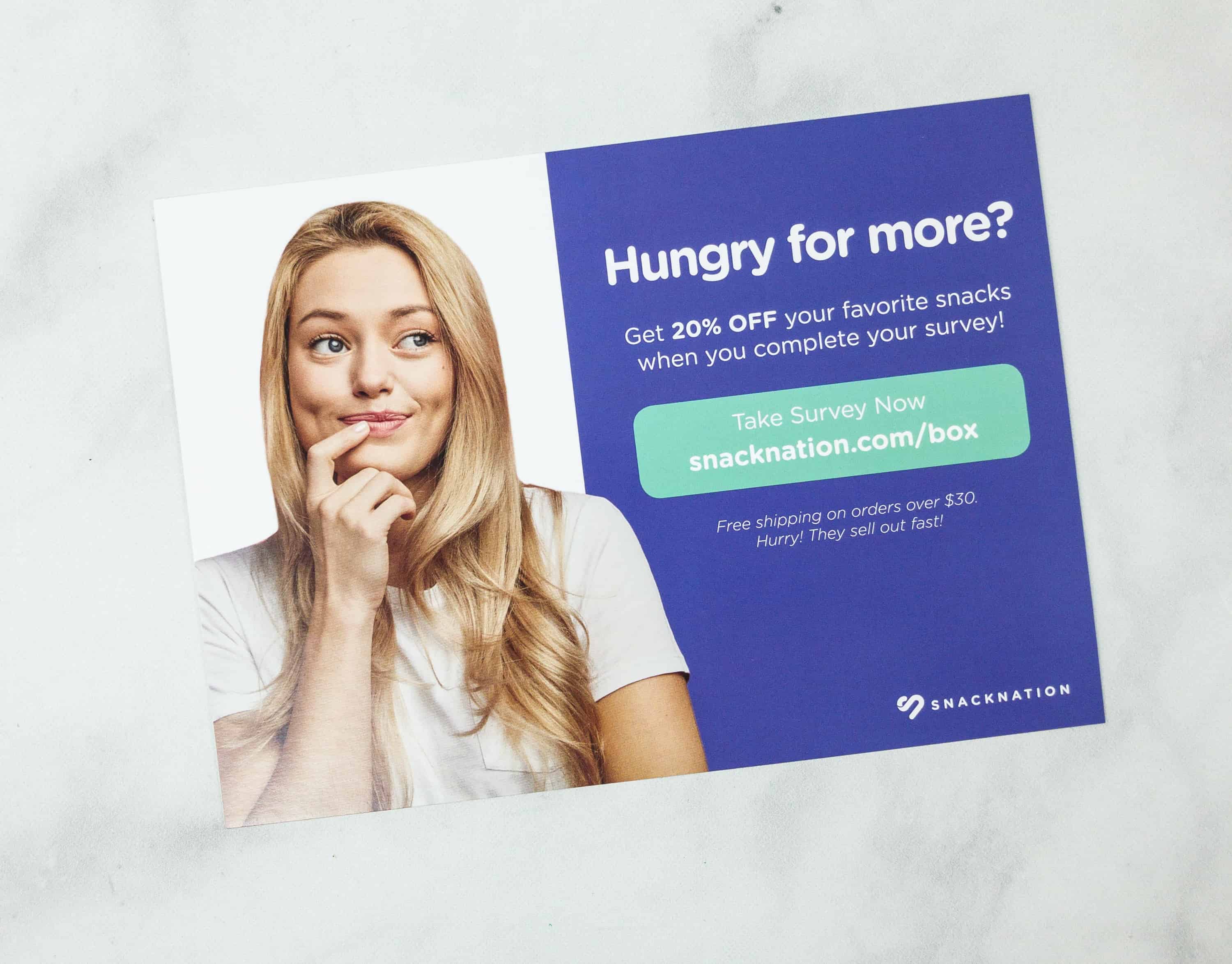 At the back of the card are details on how you can get the company's promo offer which is by referring Snack Nation to 10 or more people or employees. Further details can be found in the link provided in the card.
Everything in this month's box!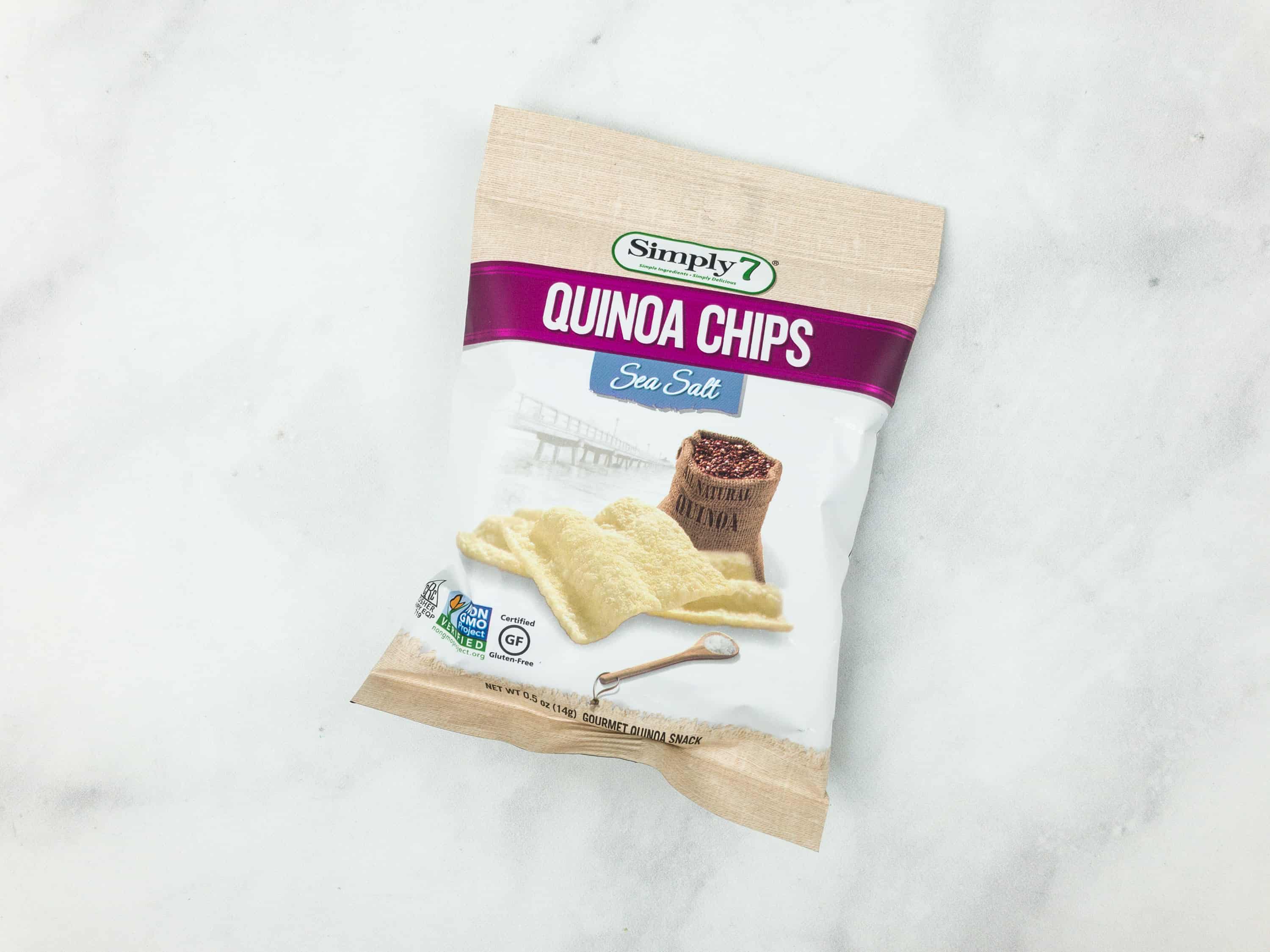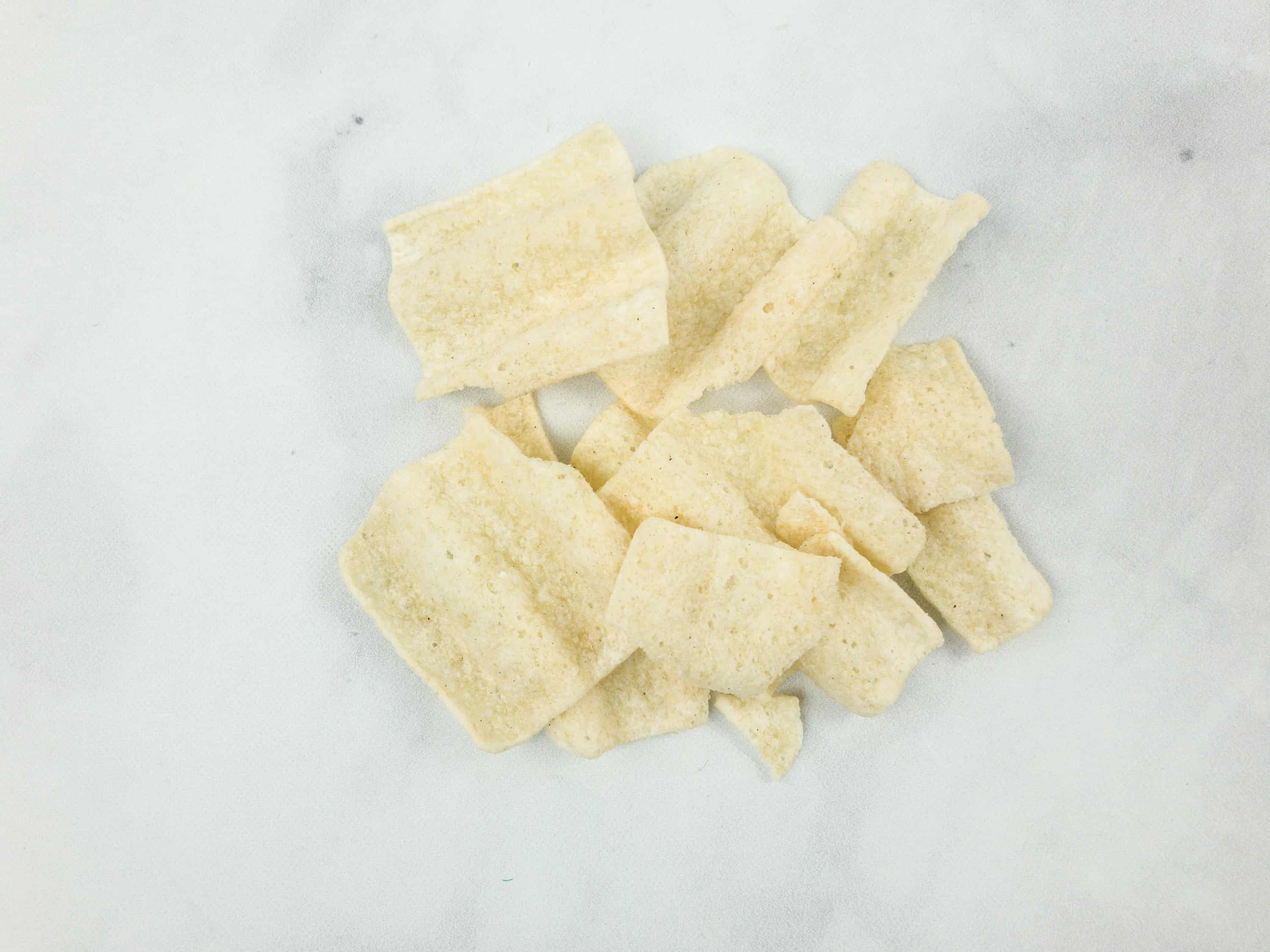 Simply 7 Quinoa Chips in Sea Salt ($0.78) This crispy snack is made with quinoa flour, potato starch, corn starch, sugar, and a pinch of sea salt. It's certified gluten-free, non-GMO, and kosher too. It can stand in for potato chips any day. Each piece has a slightly greasy mouthfeel, similar to a SunChip but with a "cleaner" and less hearty flavor.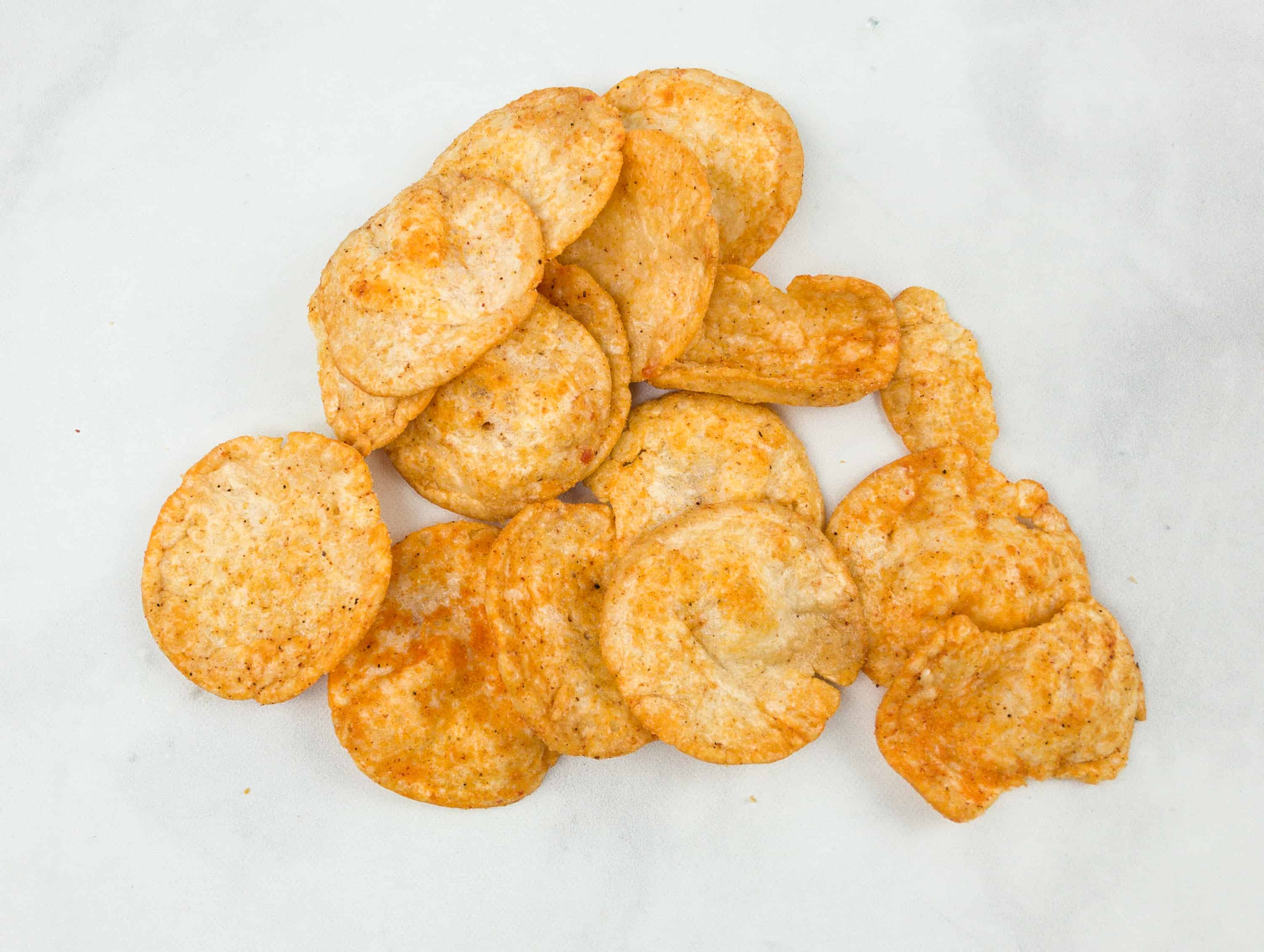 Popchips Potato in Barbeque ($0.92) These popped potato chips are made from all natural ingredients. It has zero trans fats with no artificial flavors, colors, and preservatives. Instead of being fried, they were cooked using a pressurized chamber and then sprinkled with spices and seasonings. It has a real taste of barbecue with a little kick of spiciness, I love it!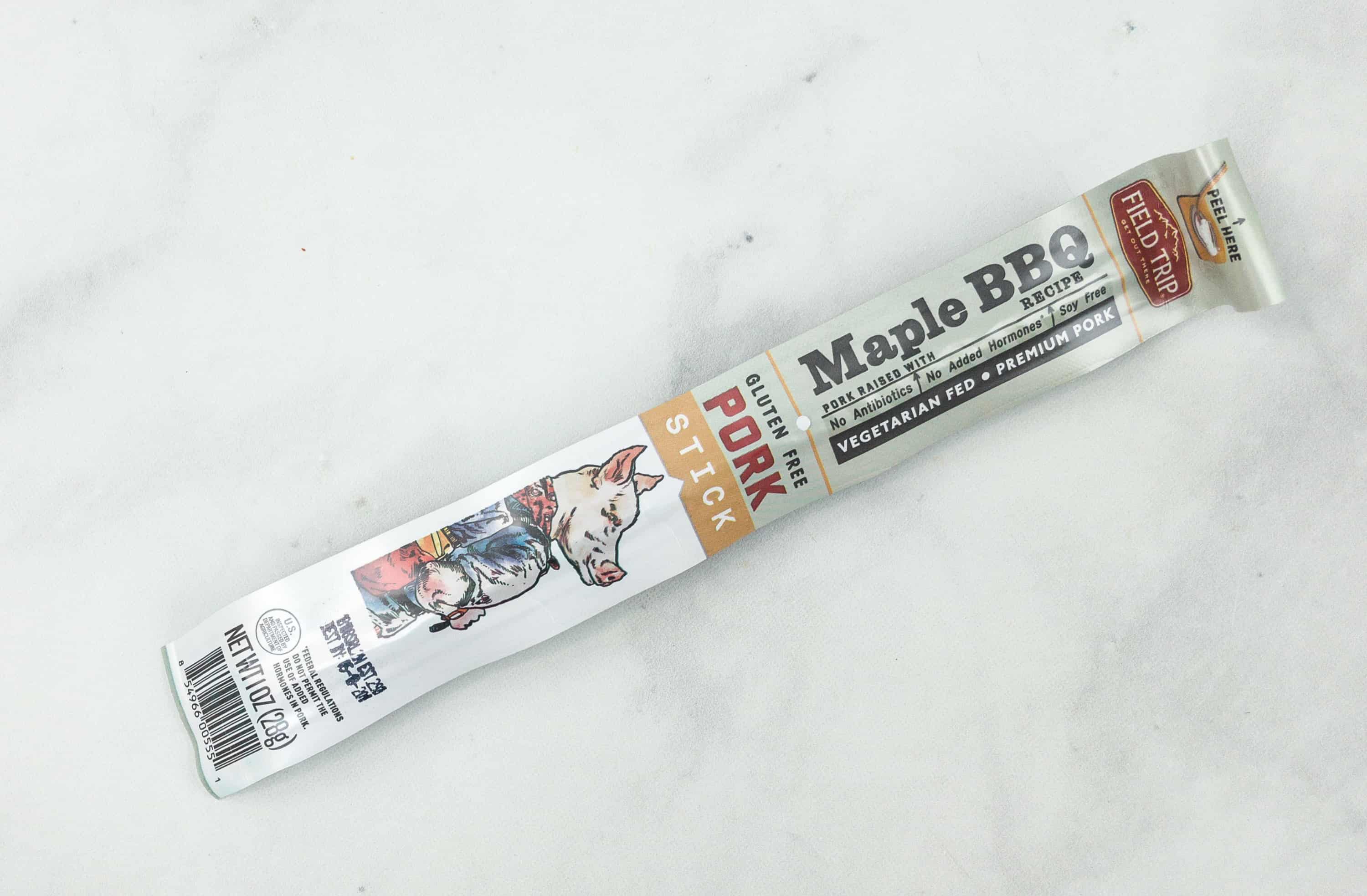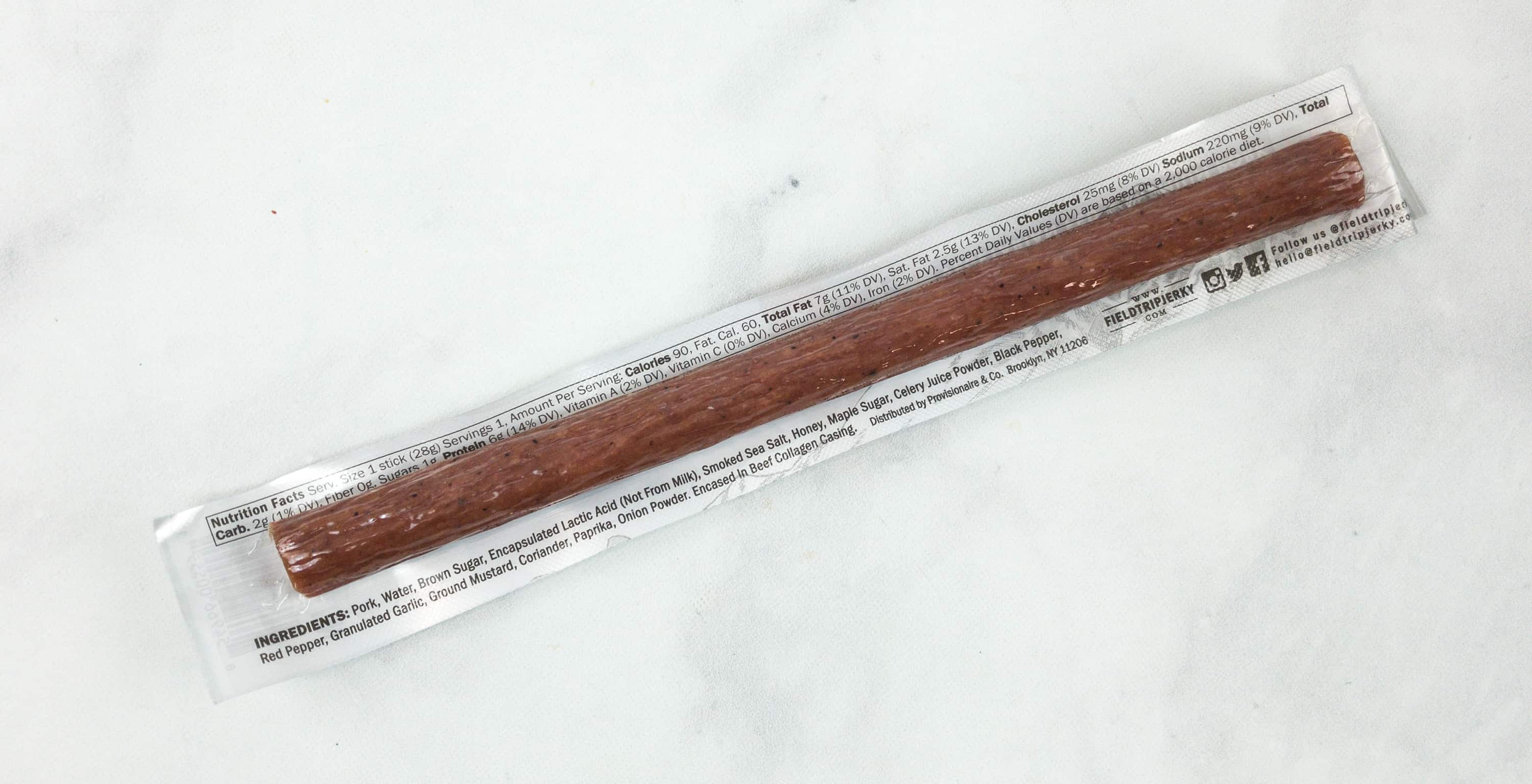 Field Trip Maple BBQ Gluten Free Pork Jerky Stick ($2) Jerky sticks are great on the go snacks. This one is all-natural, low-fat, and low-carb. There's no MSG, preservatives, artificial ingredients, and sodium nitrate too. It's a great combination of sweet and tangy, because it contains maple!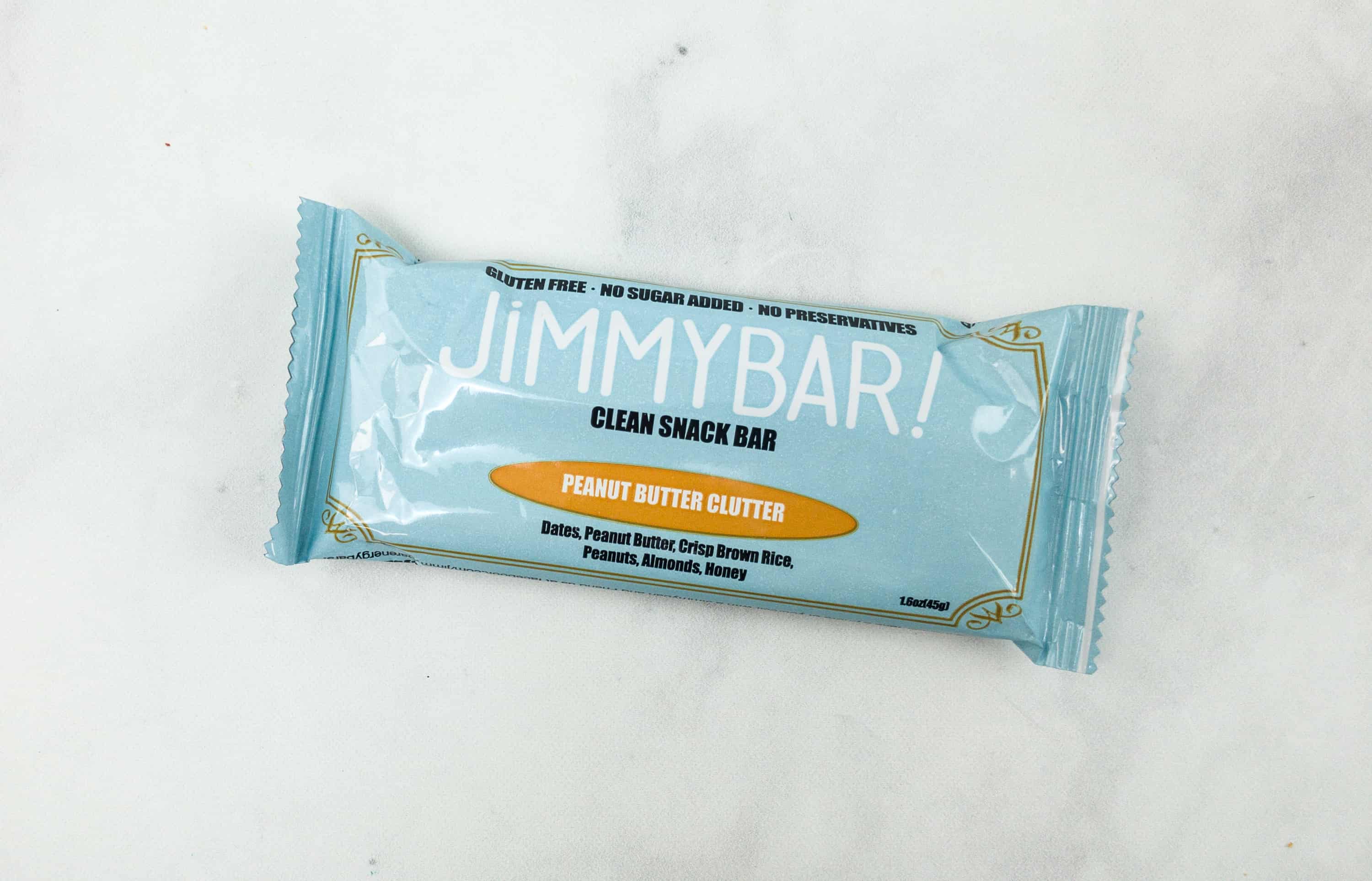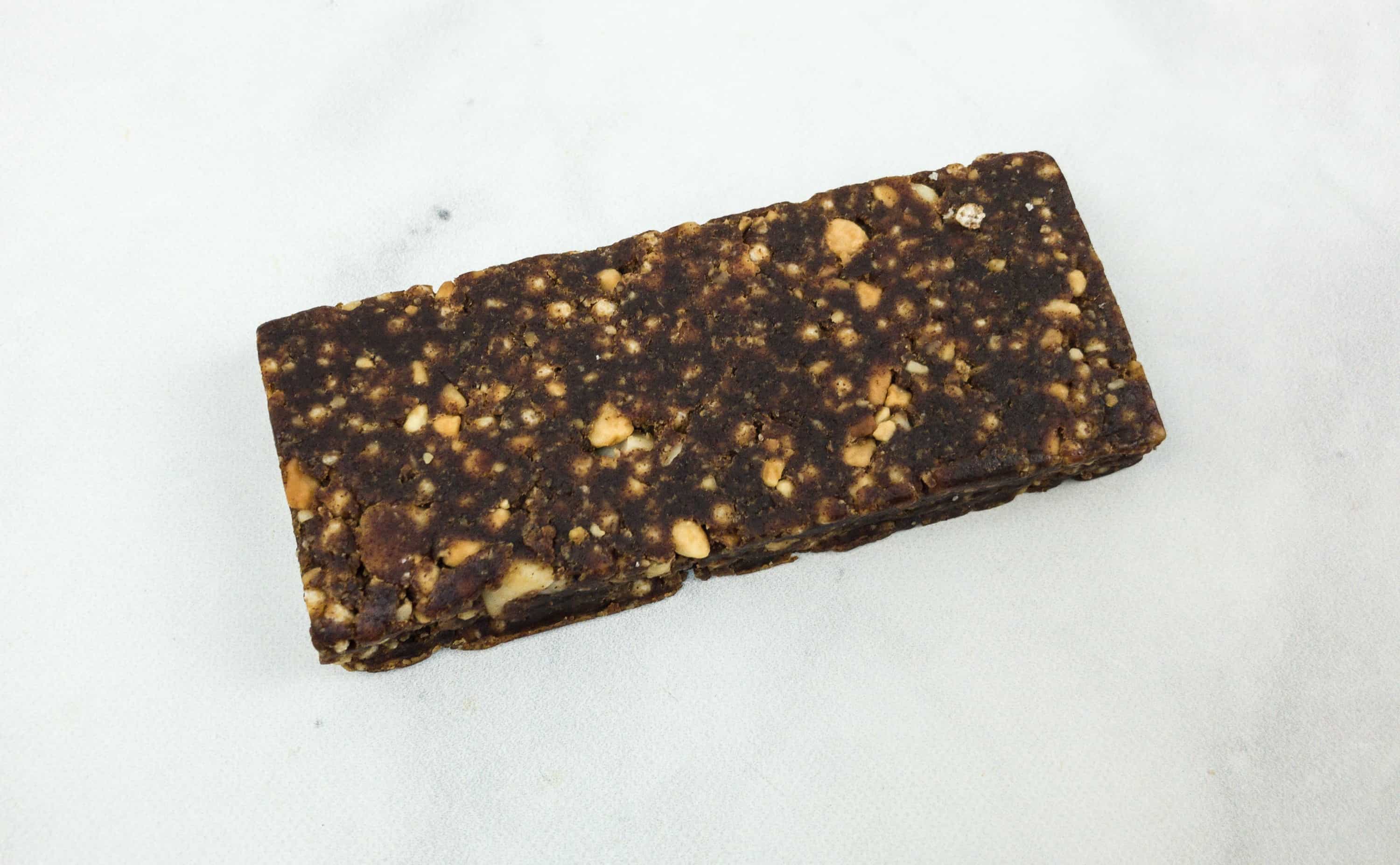 JimmyBar Peanut Butter Clutter This energy bar is packed with dates, peanut butter, crisp brown rice, peanuts, almonds, and honey. It has no sugar, gluten, and any dairy ingredient. This bar is perfect for a mid-day snack, meal replacement, or as a pre-workout boost. It tastes so good and packs a nice crunch!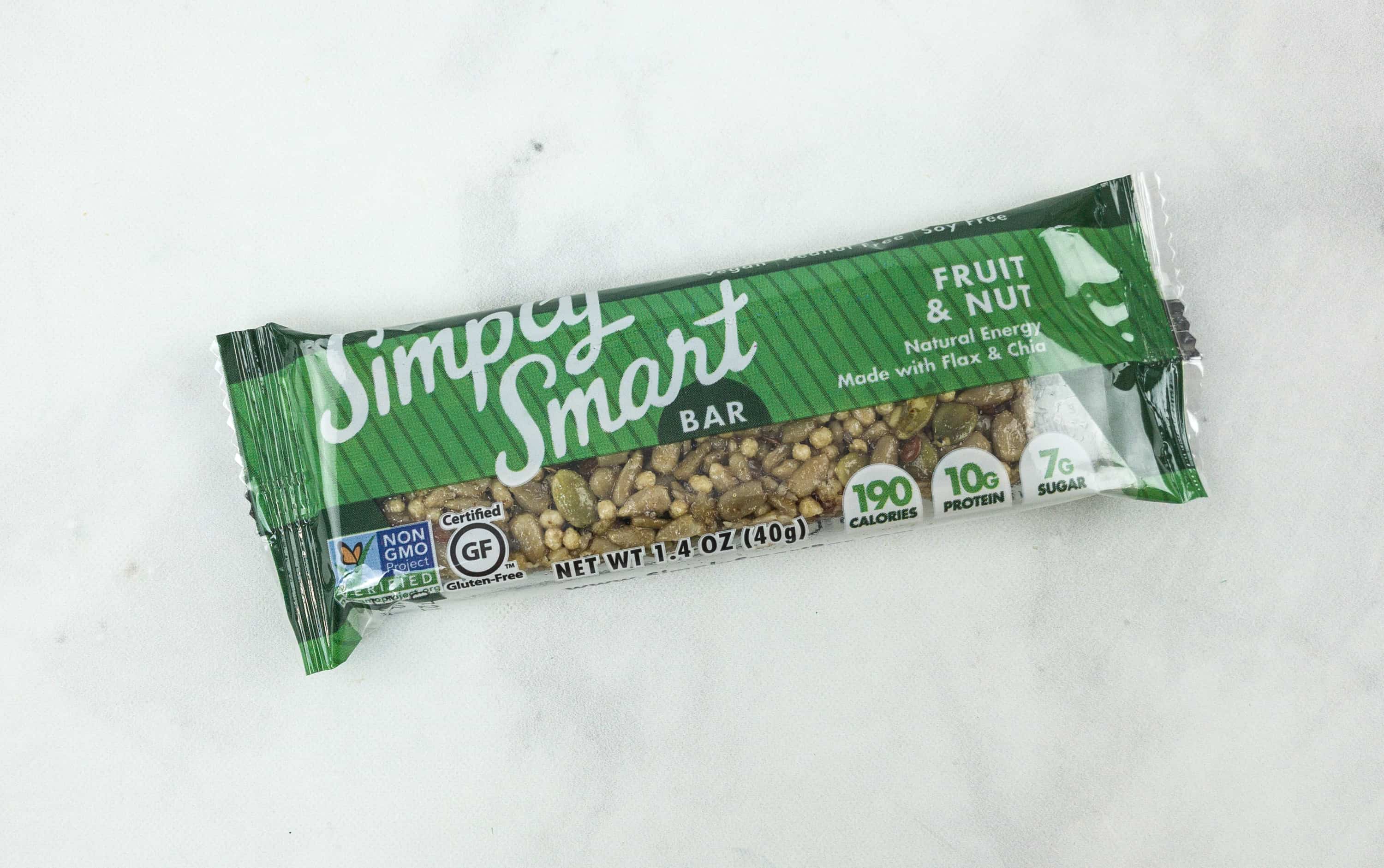 Simply Smart Bar in Fruit & Nut ($1.66) It's another health bar, and this time it's a combination of fruity and nutty flavors. It's so satisfying and filling, making a great meal replacement. See how jampacked this bar is? There are almonds, shelled pumpkin seeds, sunflower seeds, raisins, and even some chopped dates. Yummy!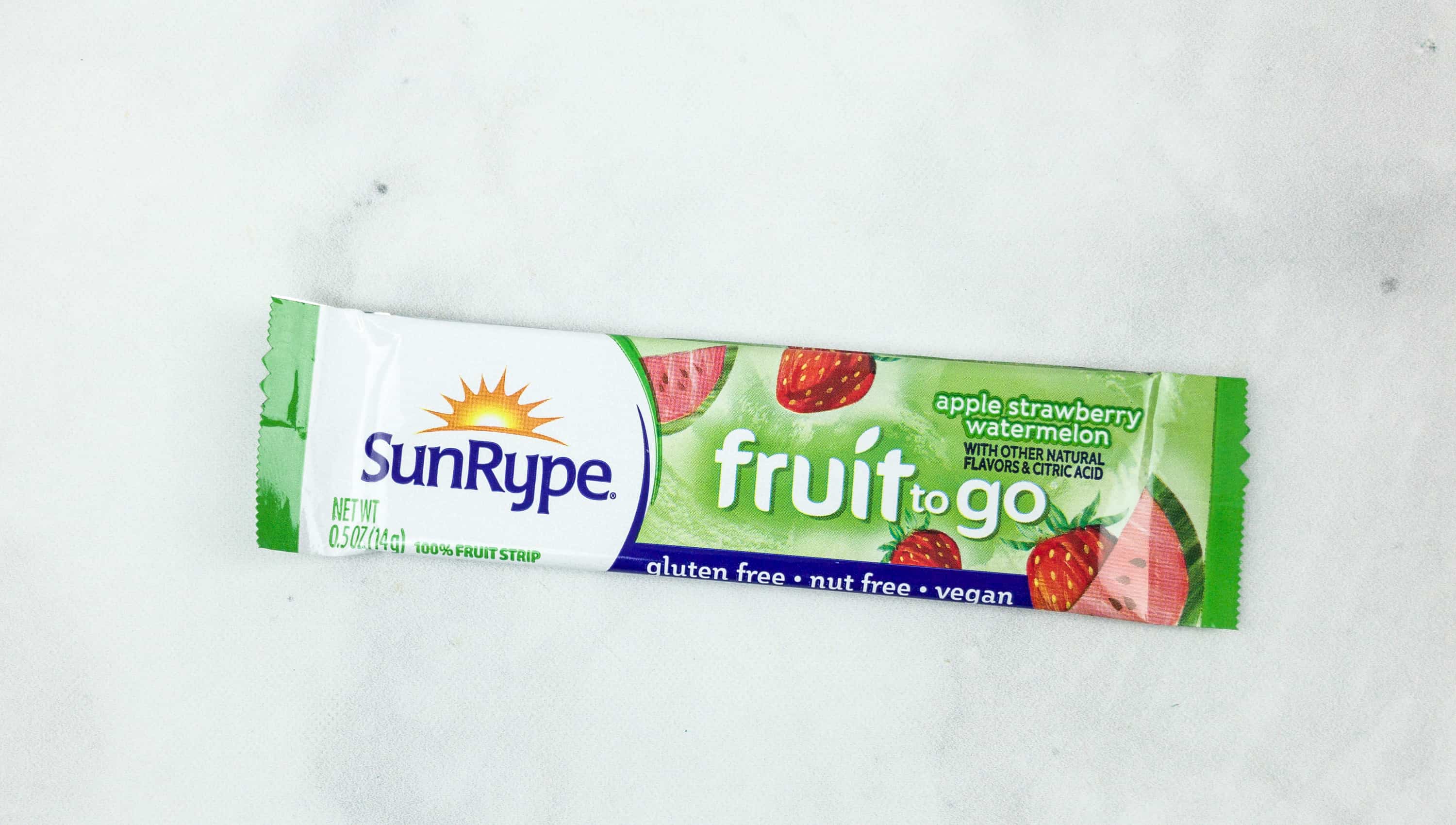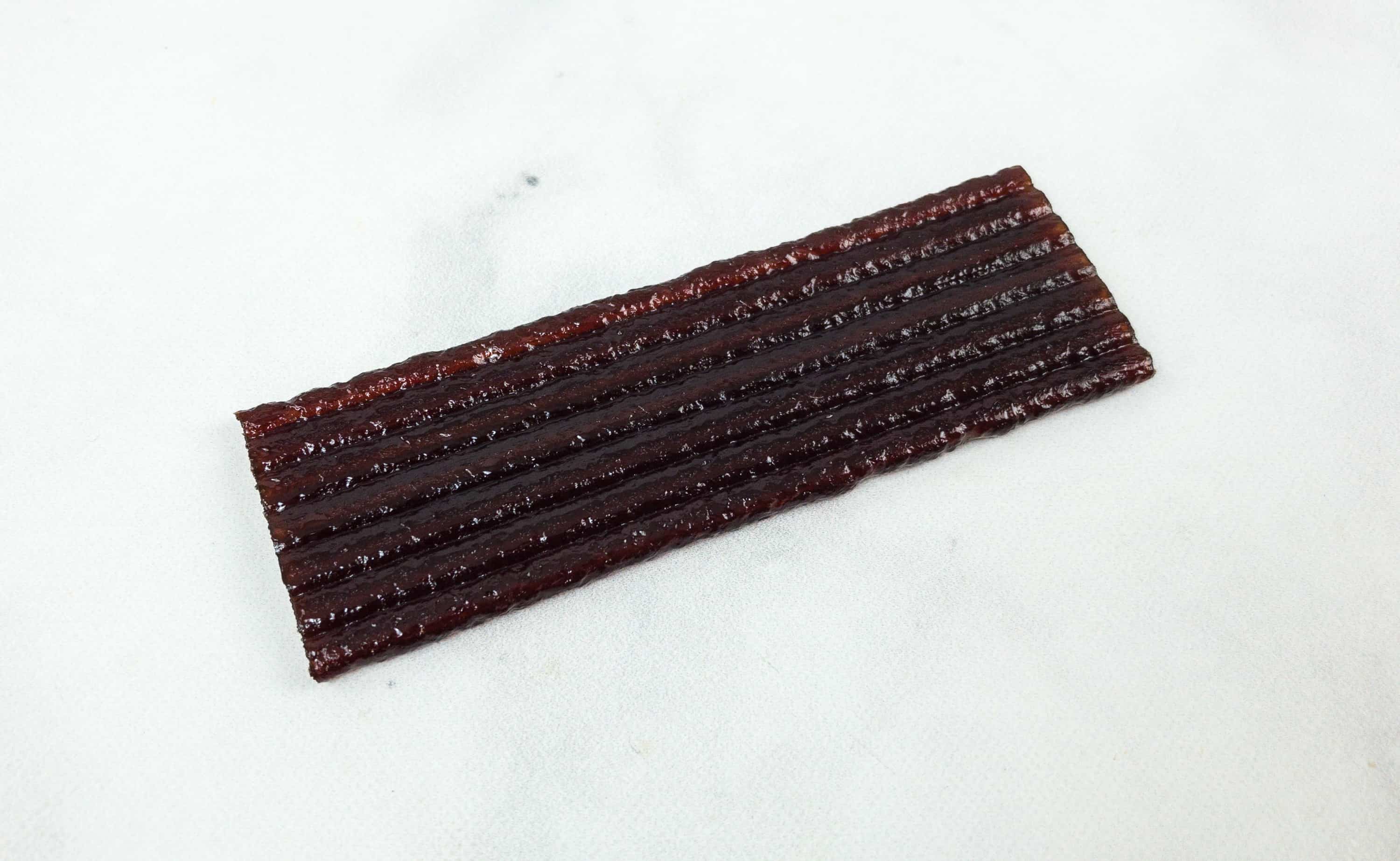 SunRype Fruit To Go in Apple Strawberry Watermelon ($0.35) Apple, strawberry, and watermelon are combined in this delicious snack strip. It's a certified vegan snack that is gluten and nut free. This strip is made with real fruit puree, that is why it's so juicy and really yummy. It is so light, tasty but not too sweet.
Snack Nation always sends tasty and healthy snacks we can enjoy whether at home or when on-the-go. This month, they even sent us healthy alternatives to the usual chips and delicious health bars. The jerky and the fruit strips were a hit too. One more thing that makes us love this box is that they are donating a meal to charity for every box delivered!
Are you getting a SnackNation box?