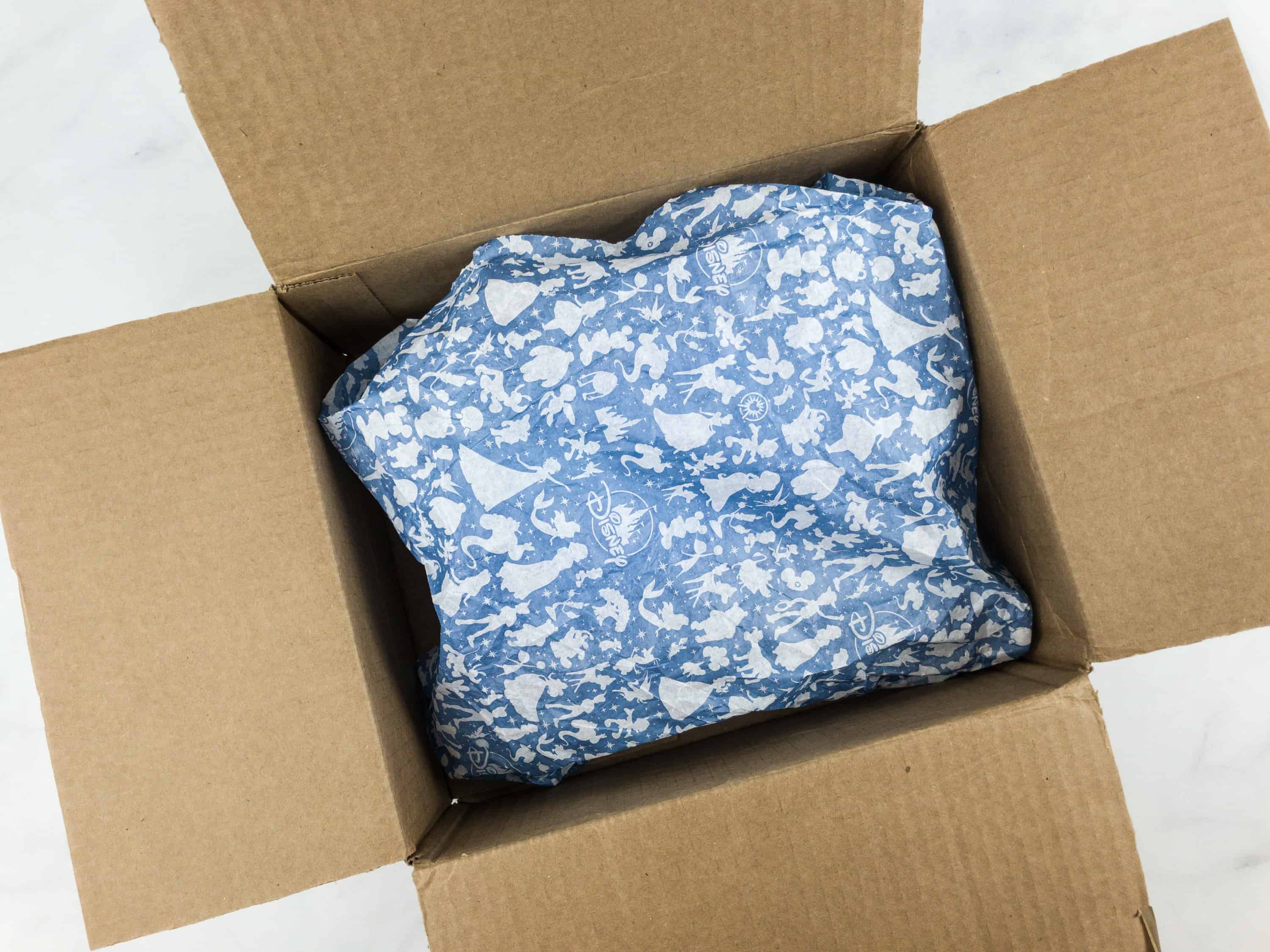 Disney Park Pack: Pin Edition 3.0 is a monthly limited edition enamel pin subscription from shopDisney. Every month in this subscription you'll receive three hand-picked, blind-boxed Limited Edition Disney Pins from Parks Attractions, Star Wars, Marvel, and more.
This box is returning from an extended hiatus – they just decided to stop the subscription for a few months while they reorganized the subscription. Now each limited edition pin has only 3 variants.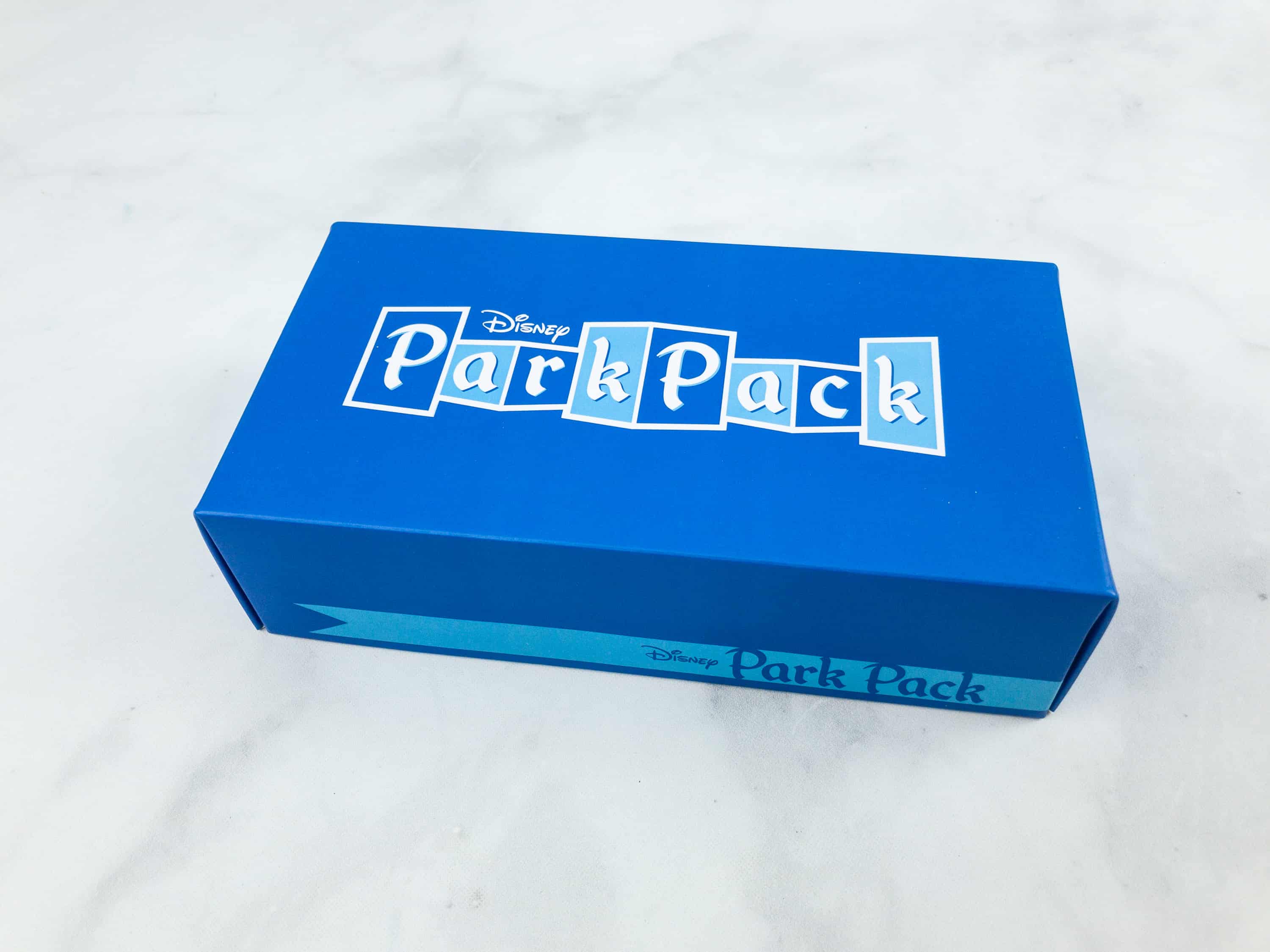 With the Pin Trading Edition 3.0 each pin is a Limited Edition of 500 and each monthly box of three pins will all be themed together!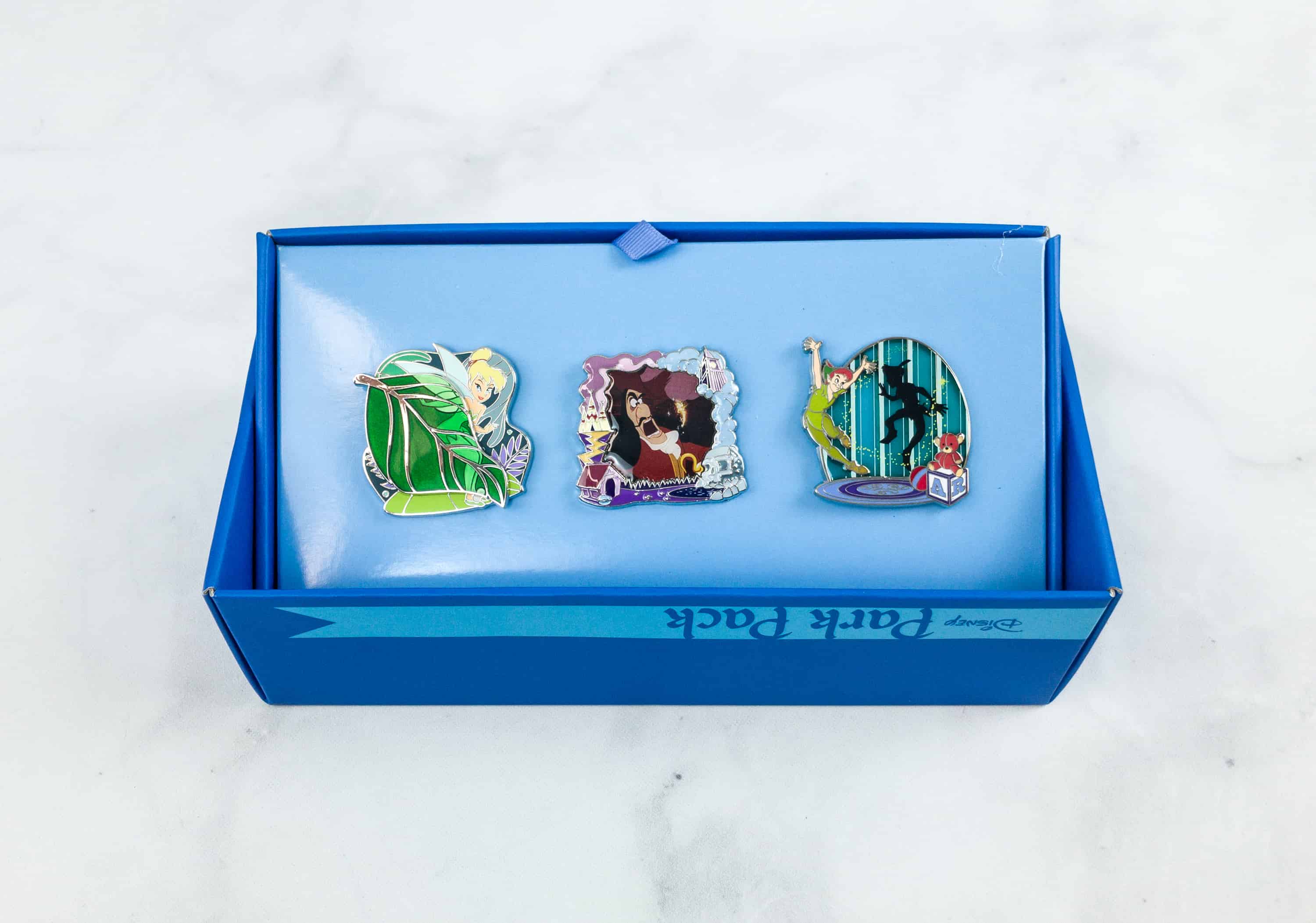 Here are the Park Pack 3.0 pins for June 2018!
There is no information card for this box, and I always wish they'd include a curator's note – maybe with names for these pins and perhaps a matching exclusive postcard or a free lithograph like Disney Movie Club.
The Disney Park Pack Pin Edition 3.0 theme for this month is Peter Pan.
All the pin variations, assembled by Nateeter at the Disney Pins Forum.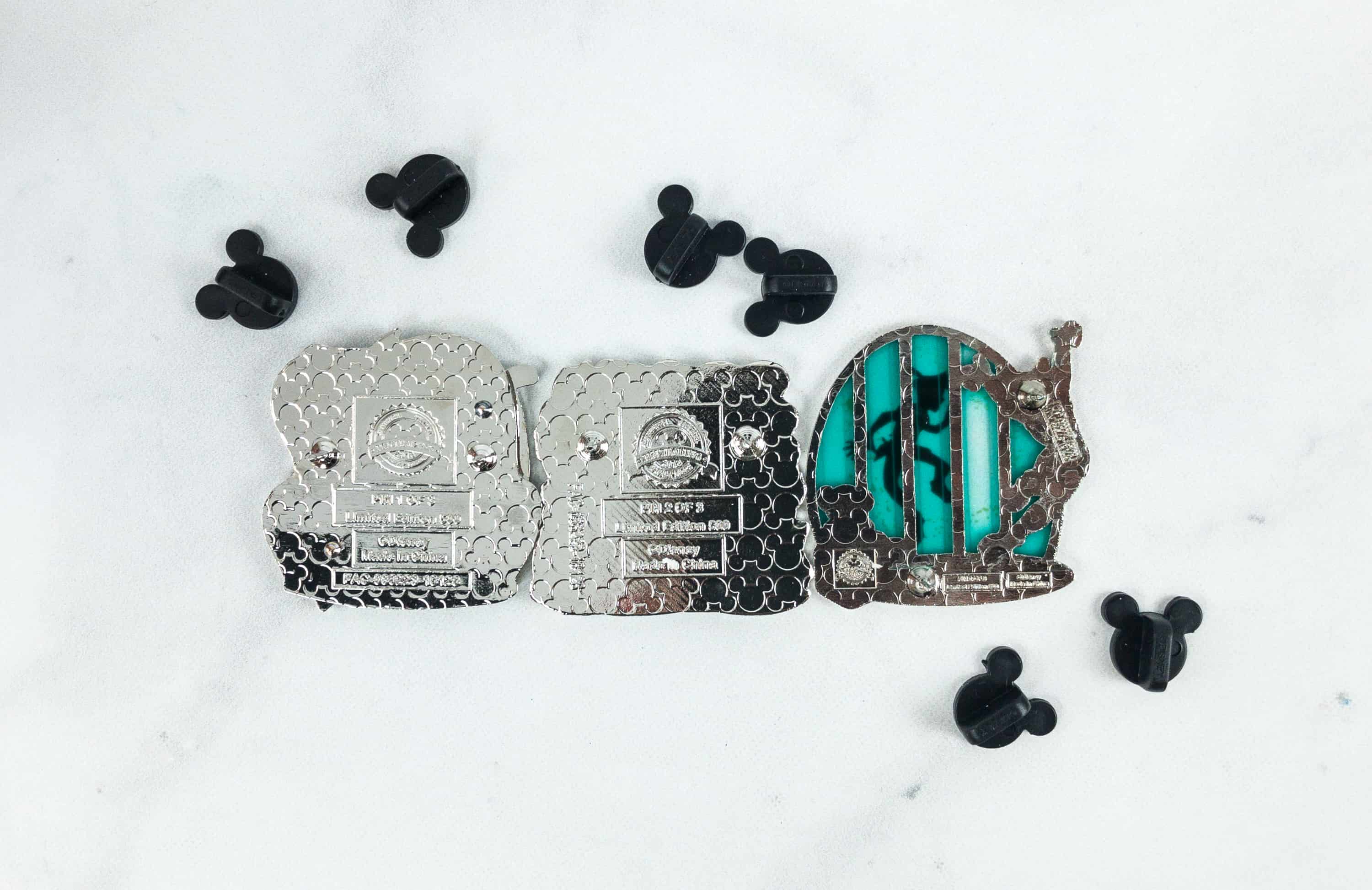 All the pins this month came with two posts that fit a rubber Mickey pin back. There are 3 variants of each pin, and 500 of each.
Peter Pan Pin. The pin shows off Peter Pan with his shadow that managed to escape him in the room of Wendy and her brothers. I love the details on this pin as it perfectly captures Peter's spirit.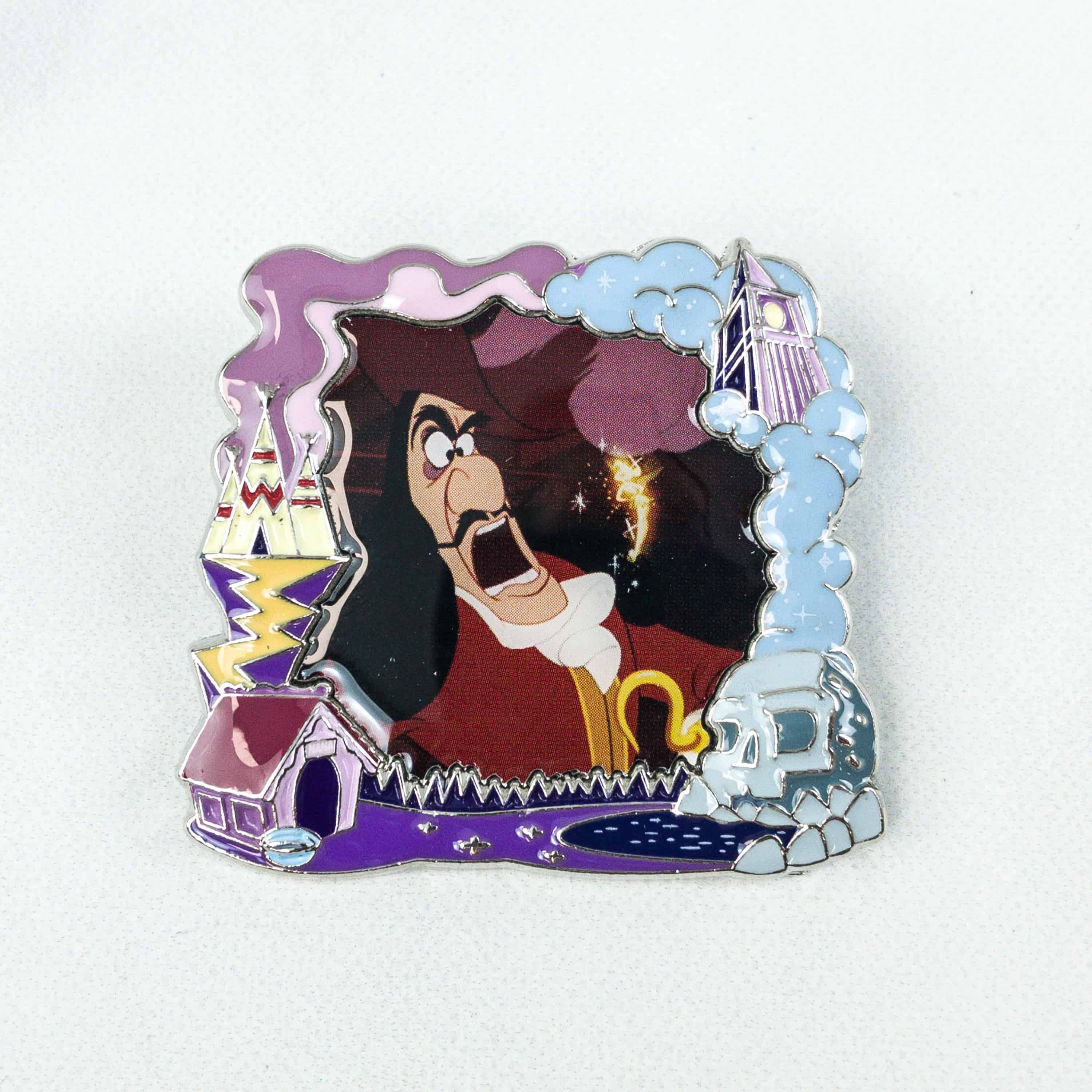 Captain Hook Pin. It's the arch-nemesis of Peter Pan! Captain Hook may look and sound evil in his quest to rid of Neverland, but he does have his moments especially when he hears Tick Tock Croc! This pin perfectly encapsulates everything about the movie, with Nana's house at the bottom, the teepees, and other landmarks in the story.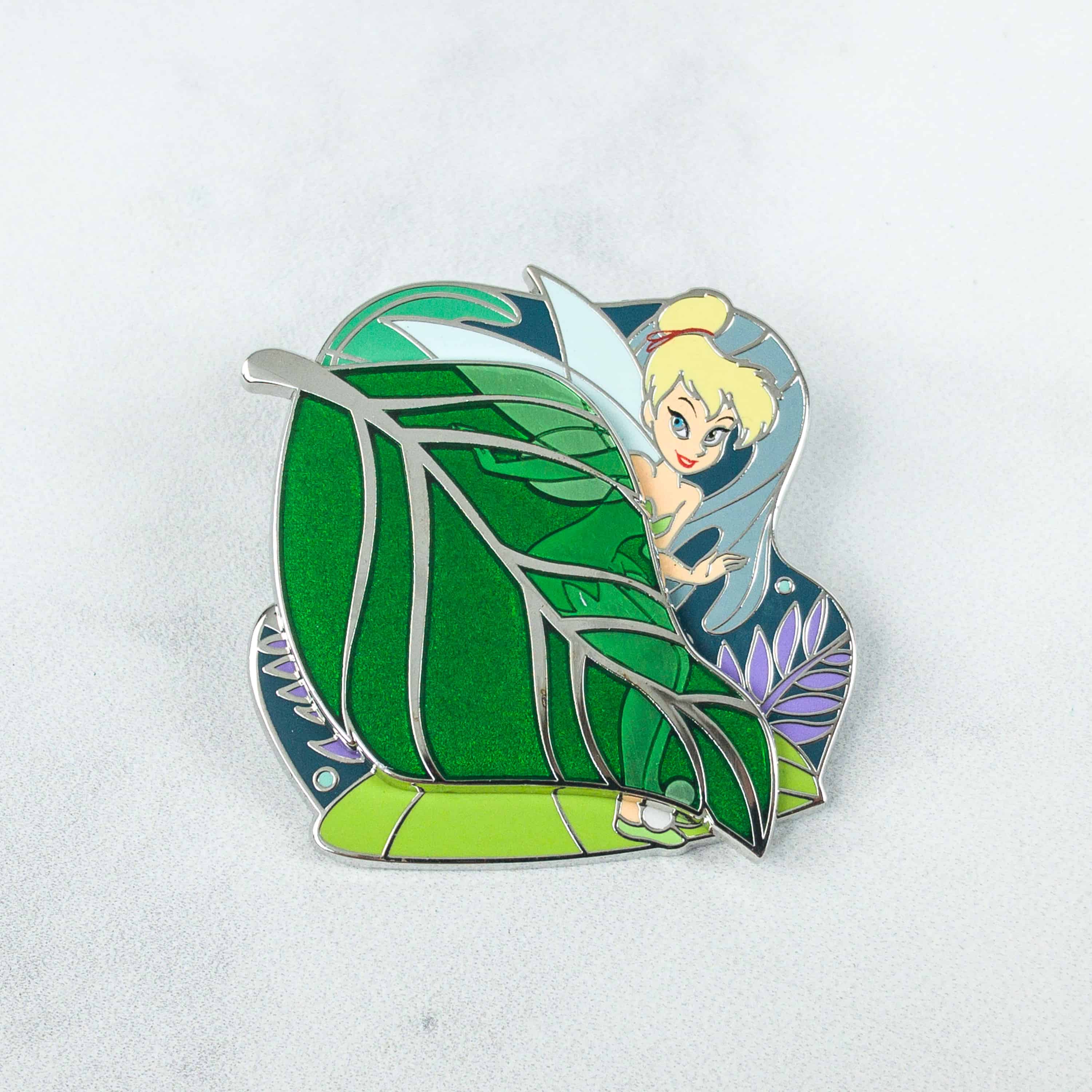 Tinkerbell Pin. Tinkerbell is Peter Pan's tiny sidekick and her fairy dust is the one that made Wendy and her brothers fly off to Neverland. I love how she seems to be peeking behind the leaves and she is actually captured in perfect detail too. How cool is that?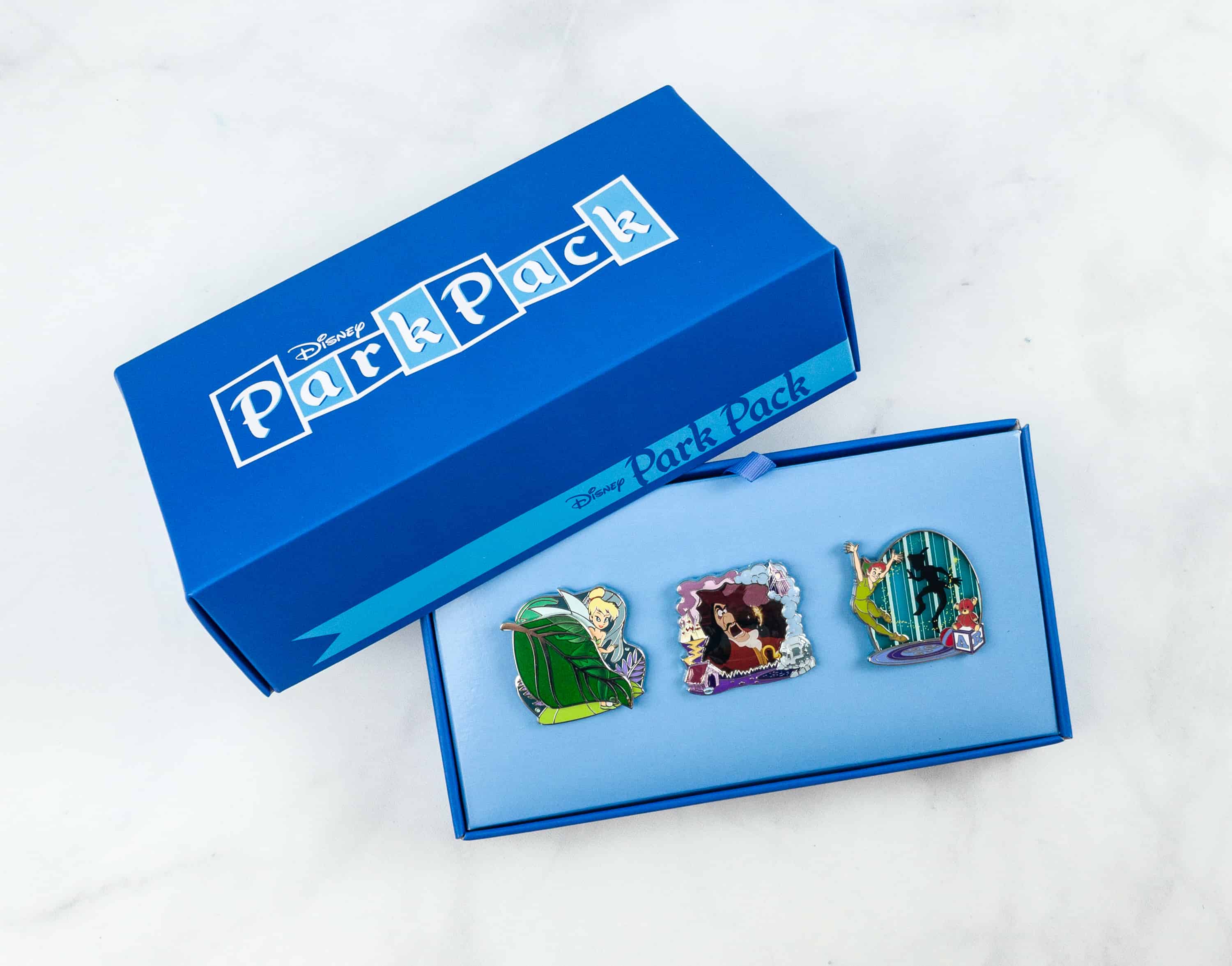 I love this month's collection of enamel pins from Disney and I am glad that they are properly packaged so they won't go bouncing around during shipping. Thank you, Disney! My kids and I are enjoying these pins so much!
I love getting enamel pins and this pack from Disney is quite an impressive collection to have. I love the details of each pin and how they chose to represent each character in the story. I am glad that these pins are not that small because I want them to be seen in plain sight. These are just awesome and I can't wait for the next one!
What did you think of the Disney's Park Pack Pin Edition 3.0?
Visit the Disney Park Pack: Pin Trading Edition landing page to find out more.