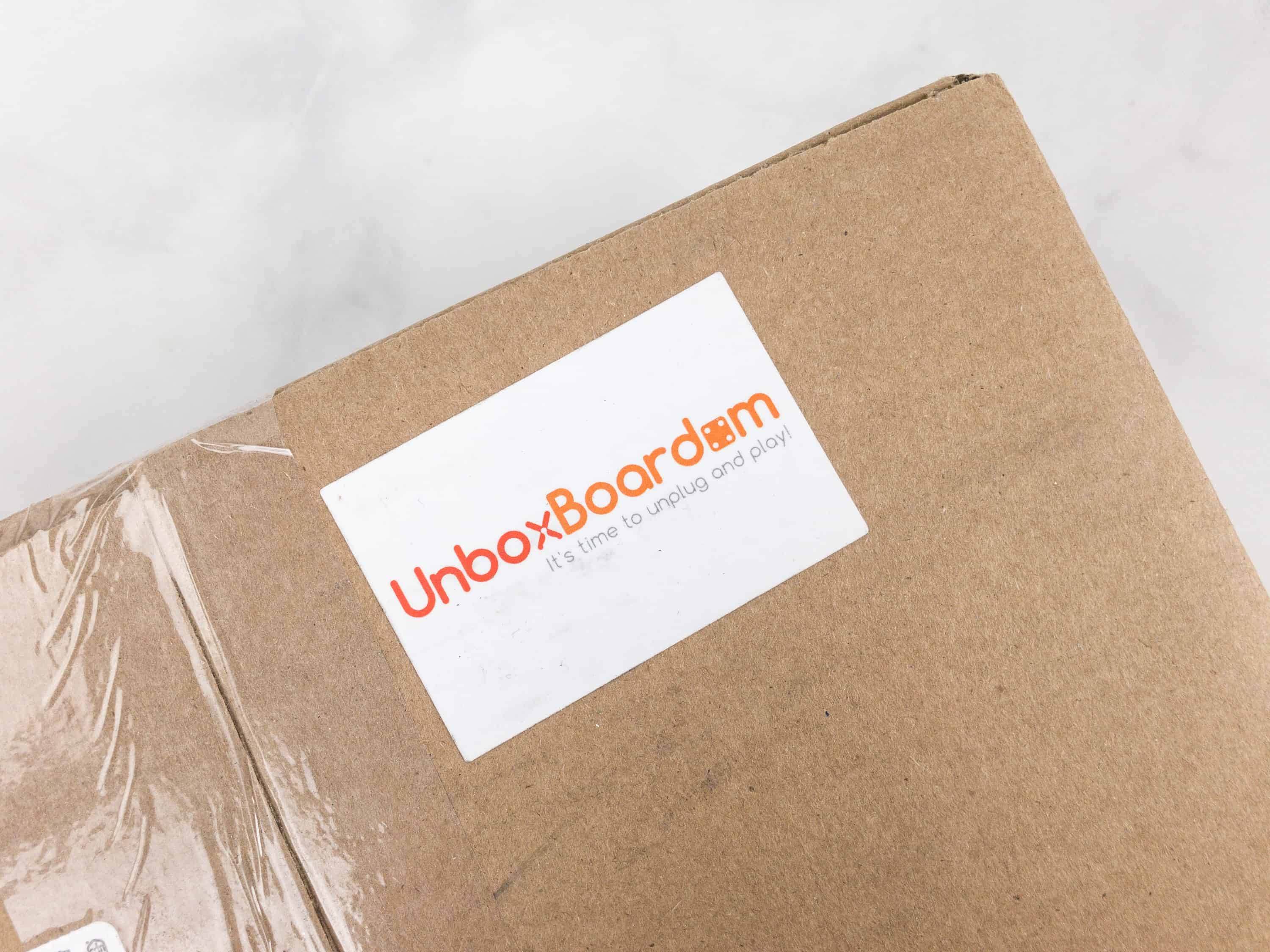 UnboxBoardom is a subscription board game service to get brand-new games delivered right to your door. You can select from featured monthly games or just be surprised. Games range from family games to strategy games to party games! For every 10 new subscribers that sign up, they will donate a game to kids who can't afford their own. It's available in monthly, bimonthly, or quarterly subscription boxes.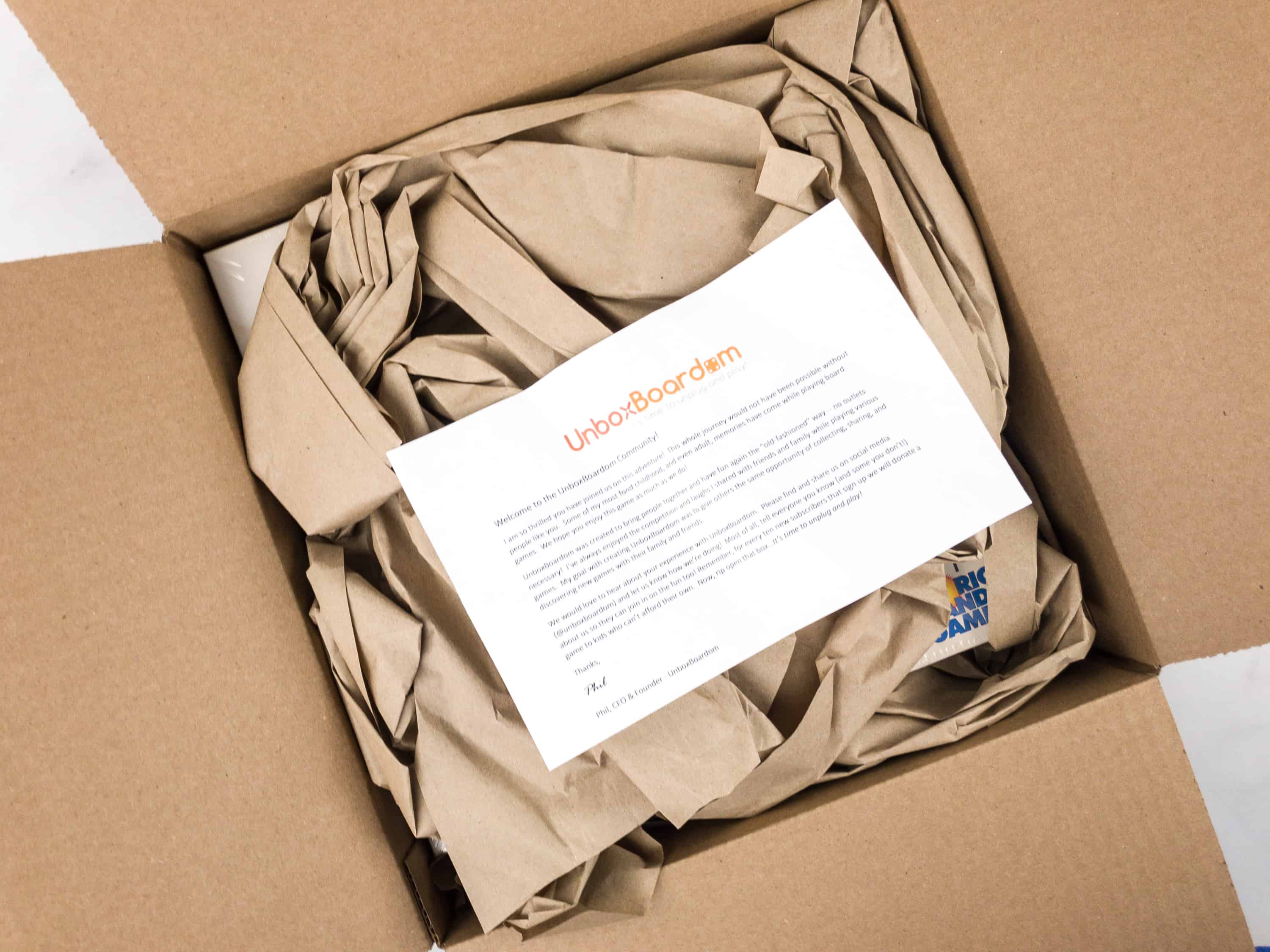 DEAL: Get free shipping on your first box! Use coupon code HELLOBOX.
I had the opportunity to choose between 3 games to customize my box:
Compounded Board Game ($30.19) Compounded is a chemistry-inspired strategy game. It needs 2-5 players, which will be the "lab managers." It does require knowledge about chemistry because you'd need to complete the most number of compounds to win.
Lyngk Board Game ($26.78) Lyngk is an abstract game and will only need 2 players to work. There are 48 pieces of chips and they come in 6 different colors. Players will choose two from those colors and the ultimate goal is to make piles of five pieces of different colors whose top color is their own.
Wits & Wagers (Deluxe Edition) Board Game ($33.26) Ideal for parties, Wits and Wagers is trivia game combined with an element of gambling. Players can be as many as 7 people, and they can either answer the question or bet on the answers of their friends.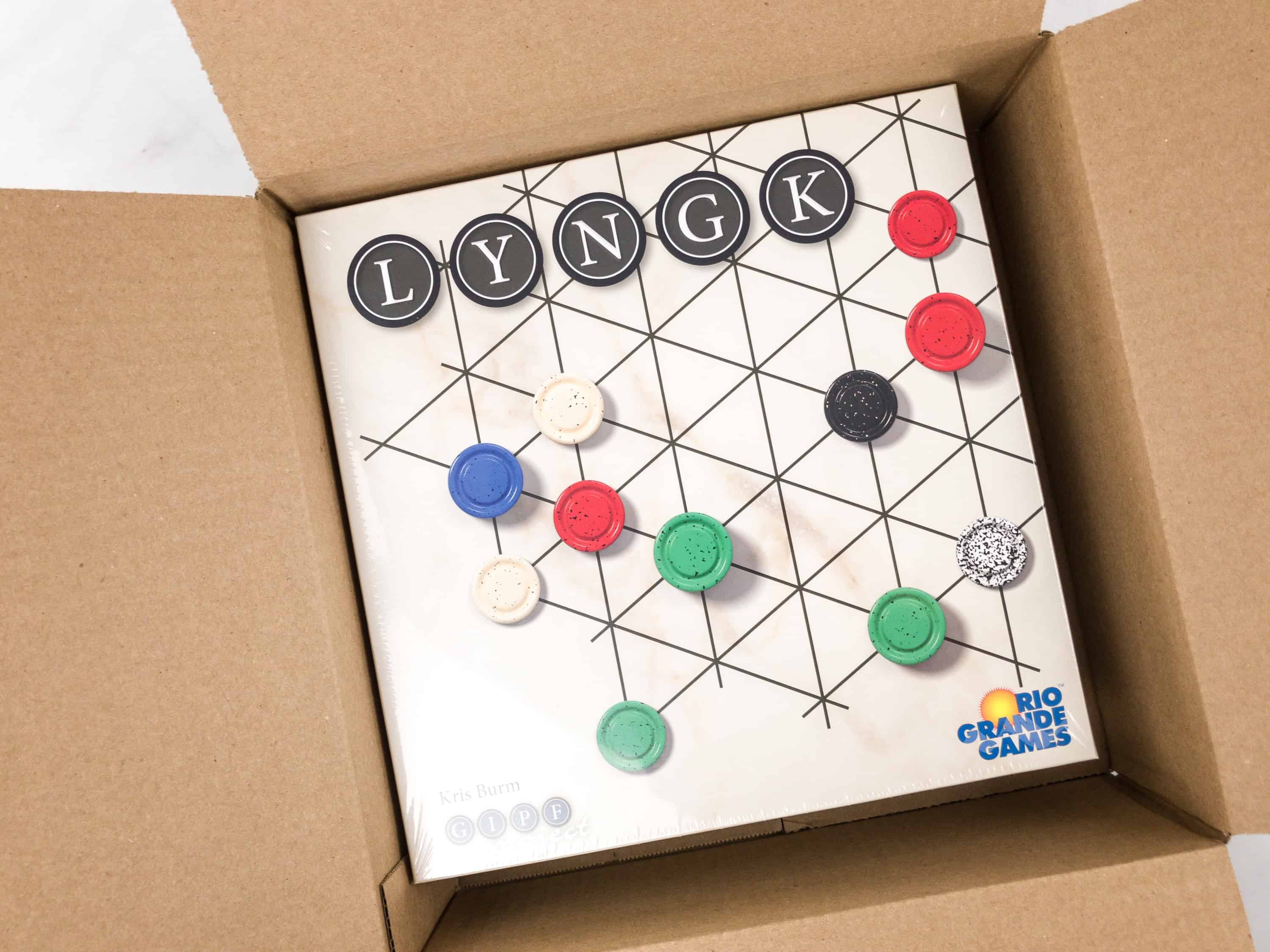 I chose Lyngk!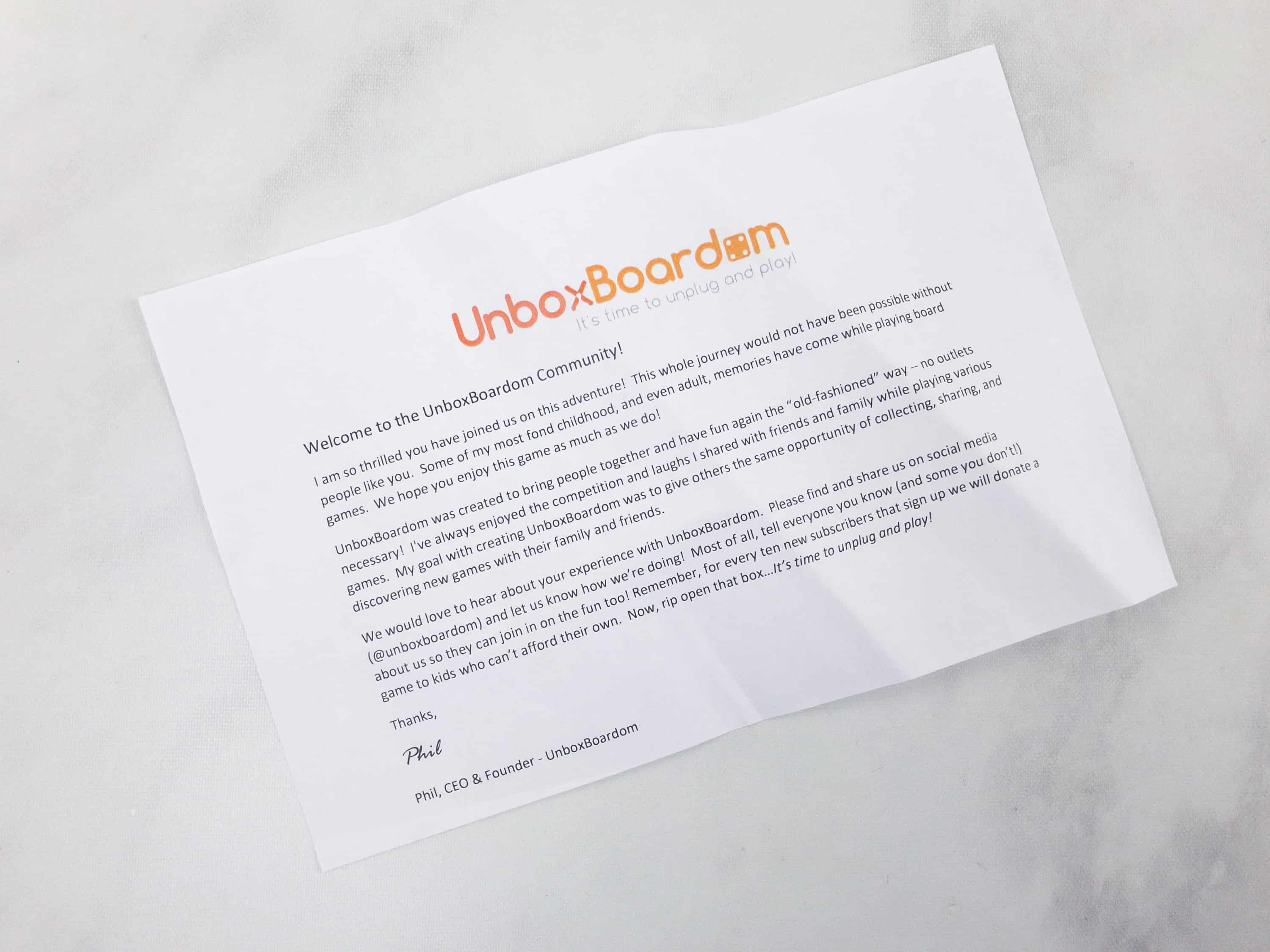 The box includes a letter from Phil, the CEO and founder of UnboxBoardom. I agree that this subscription is perfect to reconnect with family and friends – without screens!
Rio Grande Games LYNGK. Our first board game from the subscription is called Lyngk, a cat-and-mouse game that needs two players. It's suitable for ages 13+.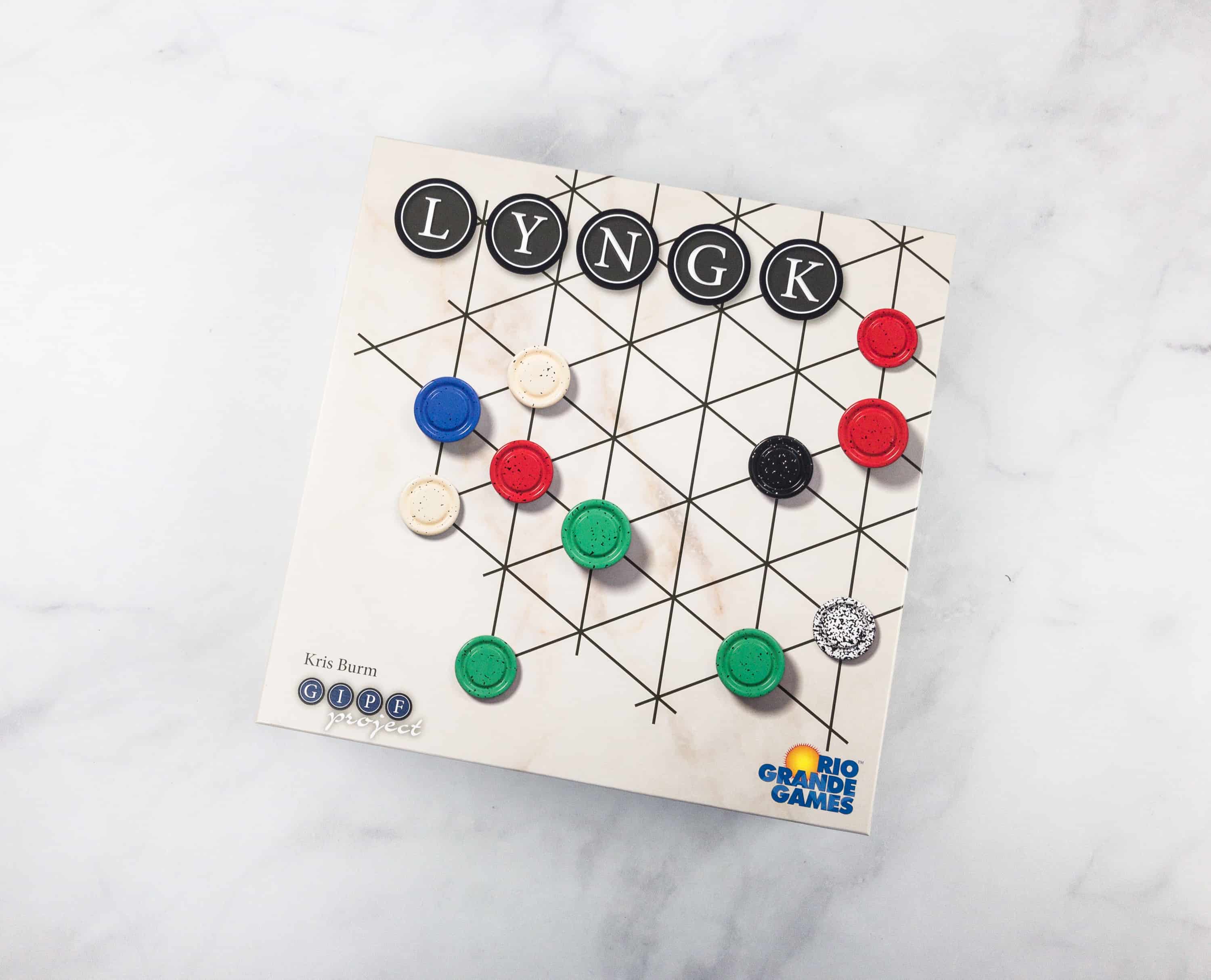 Turns out, this is the umbrella game of the whole GIPF series. We got the last and the best version of the game. Win!
The GIPF Project is an award-winning series of seven abstract strategy games by designer Kris Burm. The series is named after the first game, GIPF, and the idea behind the project is that the reward for winning each of the other games in the series is to allow the winner to introduce new pieces with special powers, called potentials, into a concurrent game of GIPF. However, any of the games may also be played individually in the normal way.

All the games take place on some form of hexagonal board, and usually the playing surface or a player's power diminishes as the game draws to an inevitable conclusion.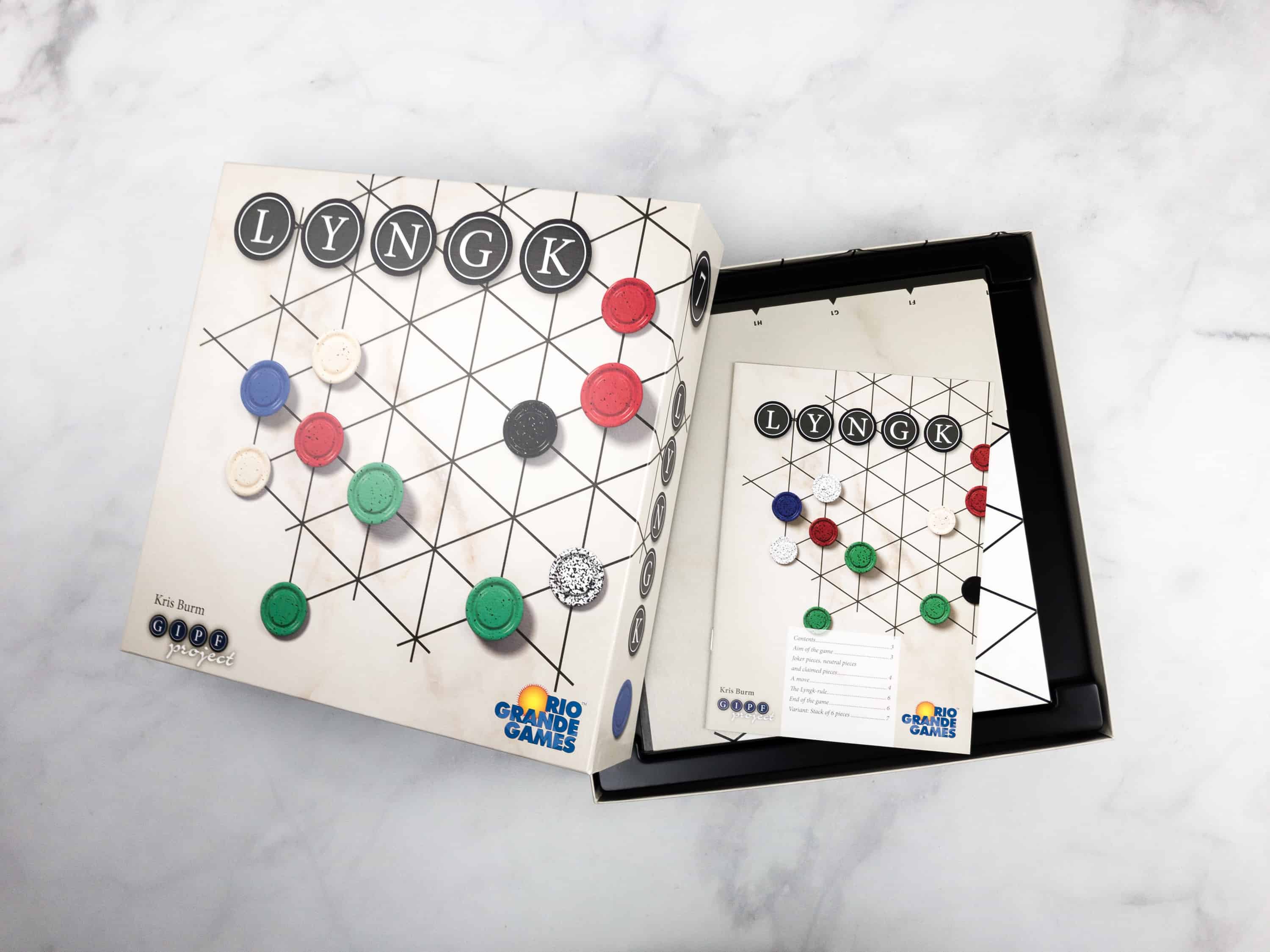 The game includes a board and a manual.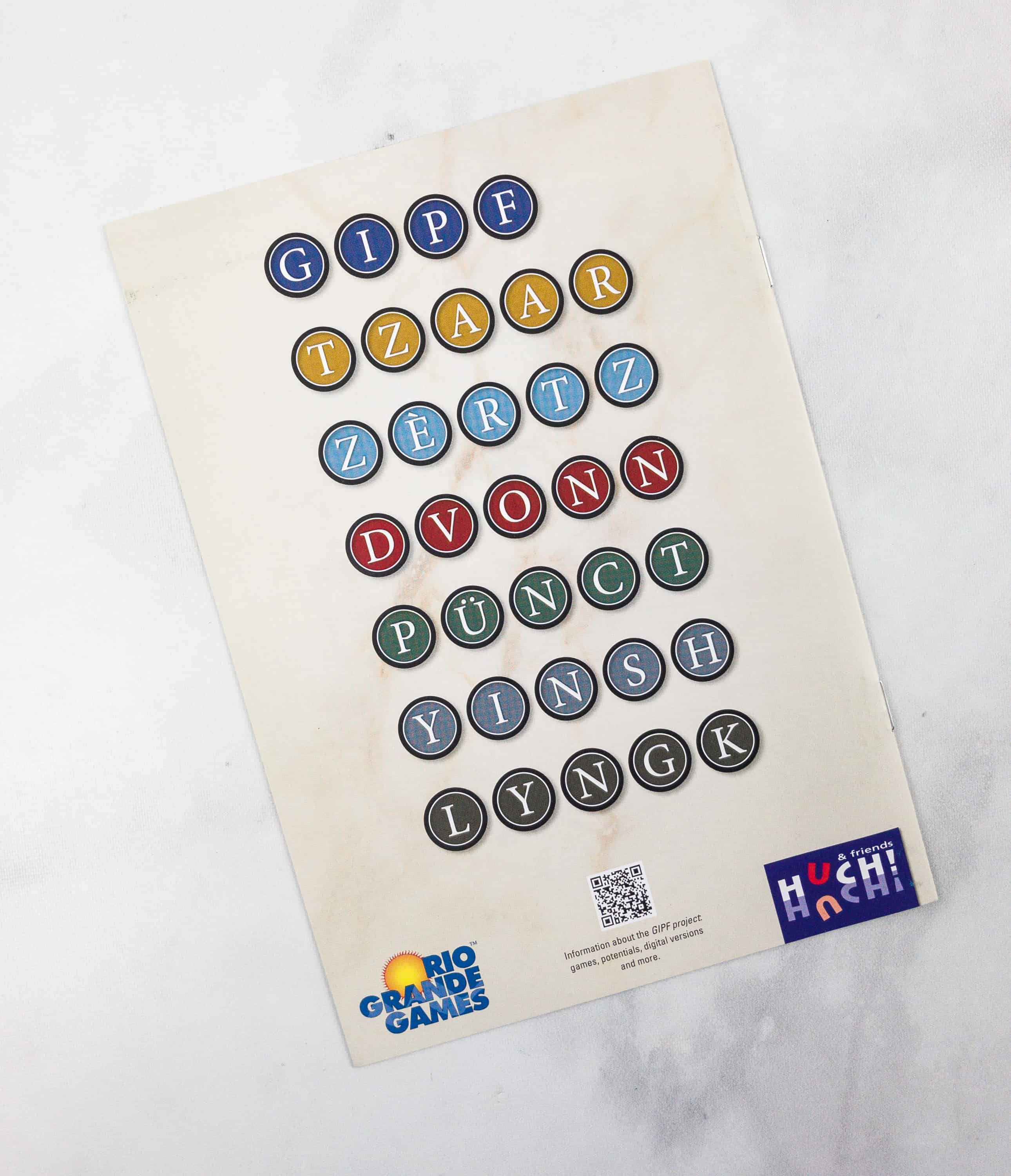 These are the names of all the GIPF Project series games.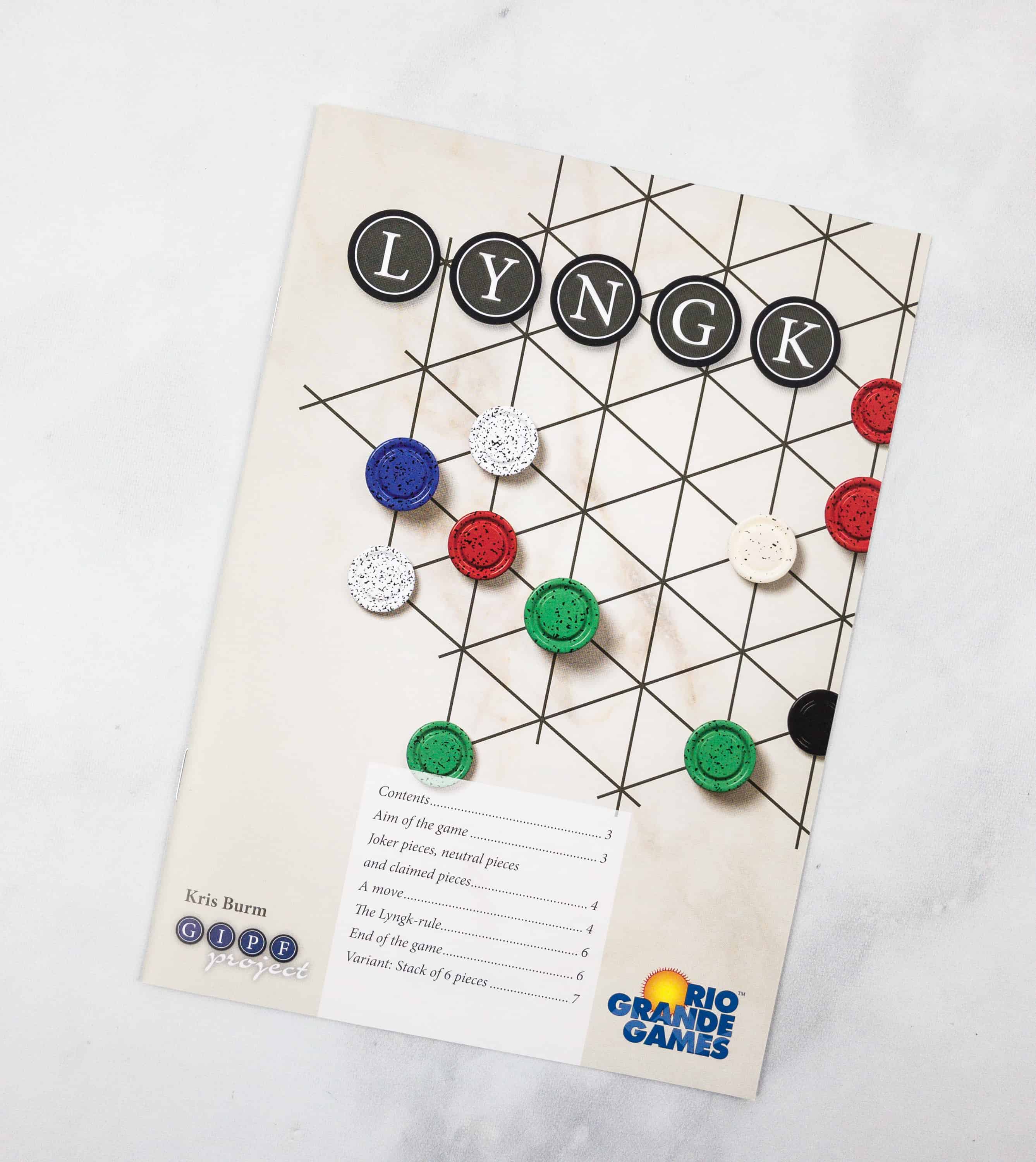 I like the comprehensive manual!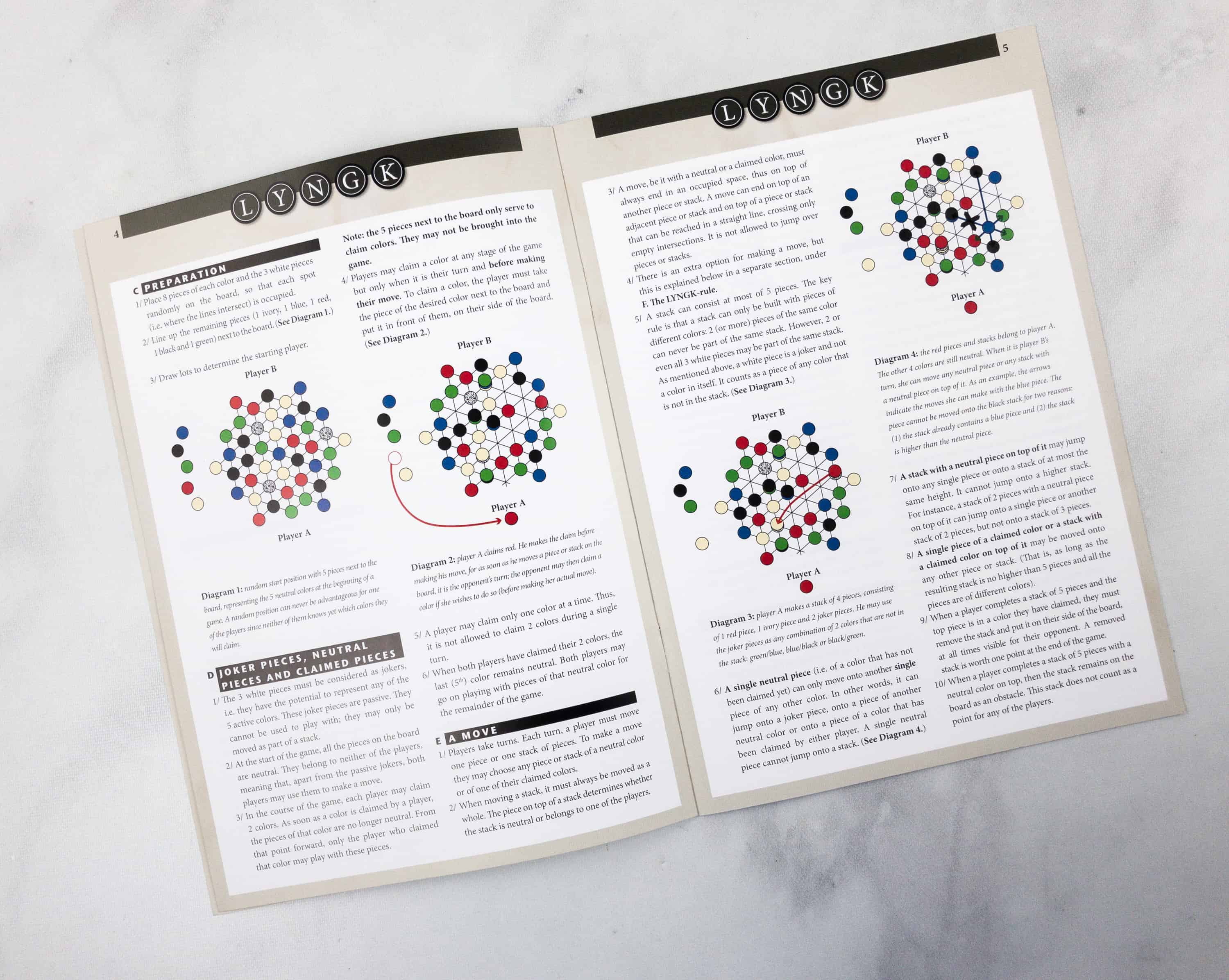 It discusses the aim of the game, what the pieces are for, different moves, rules, and how the game ends. There are even illustrations for you to easily grasp the concept!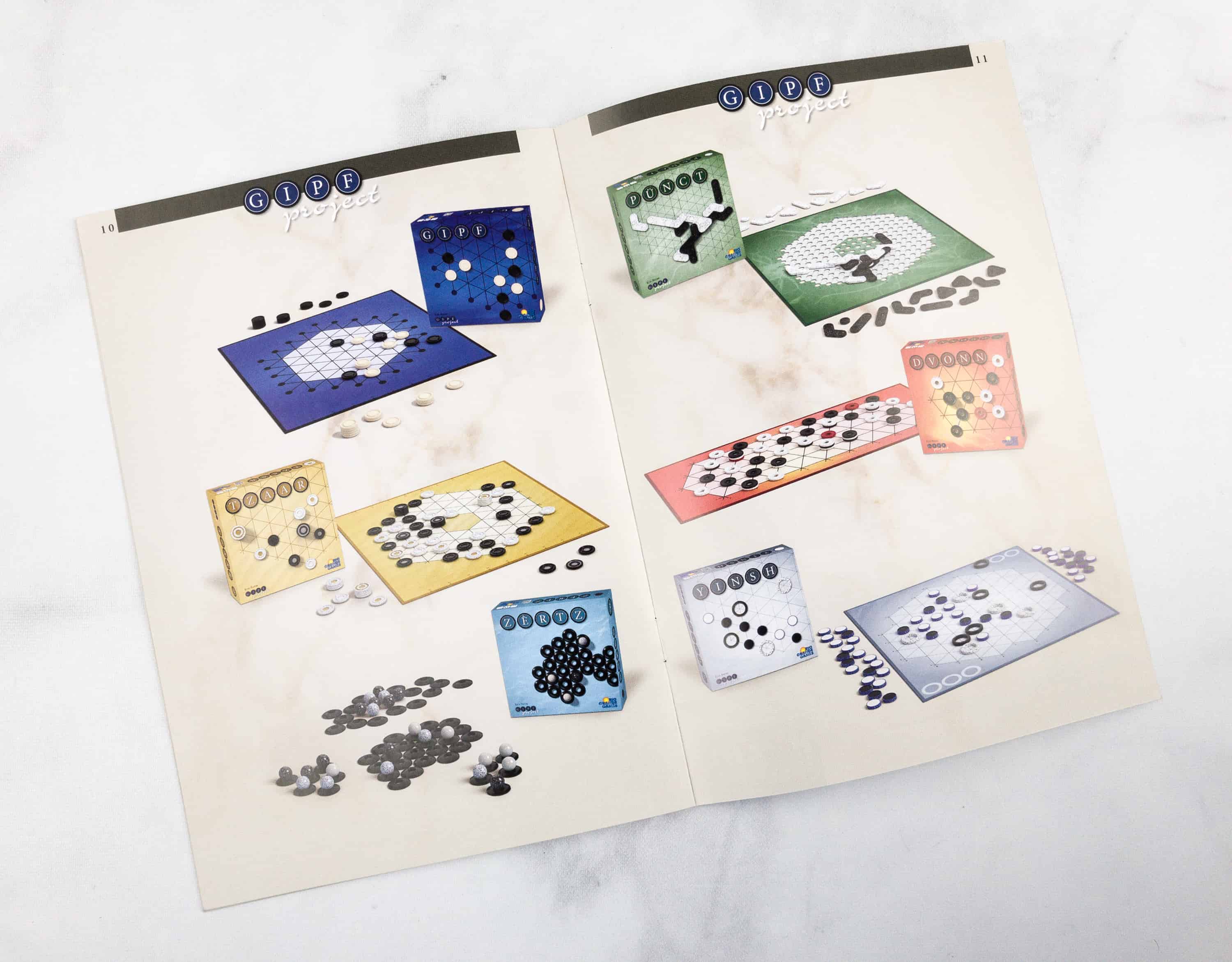 As mentioned earlier, The GIPF Project is a game series. There are 6 other GIPF games before the LYNGK. The booklet includes photos to show what they look like. They come in different colors and board shapes!
This whole spread features a photo of the LYNGK board, giving you more idea as to how it's played.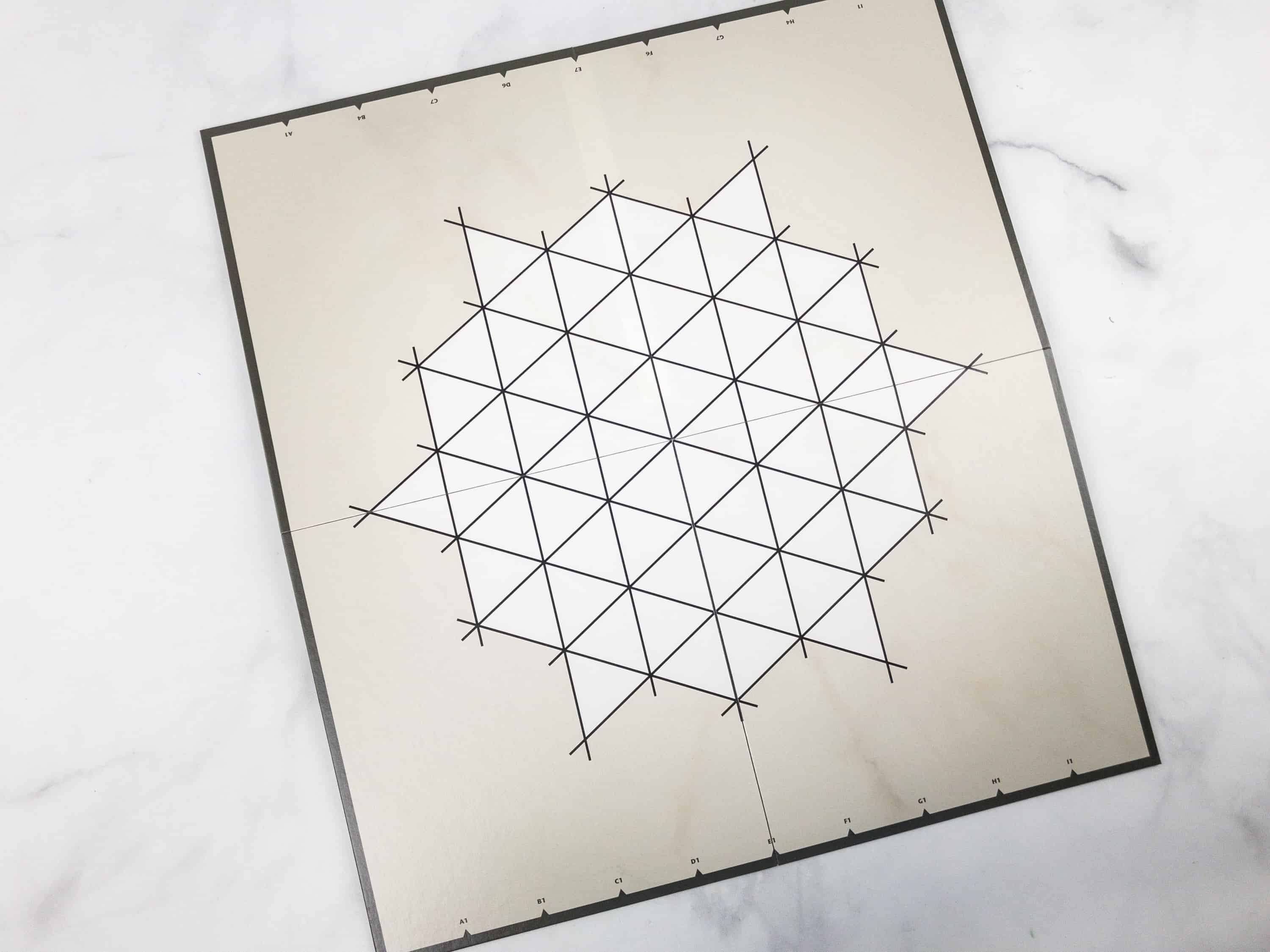 The board actually reminds me of Chinese Checkers.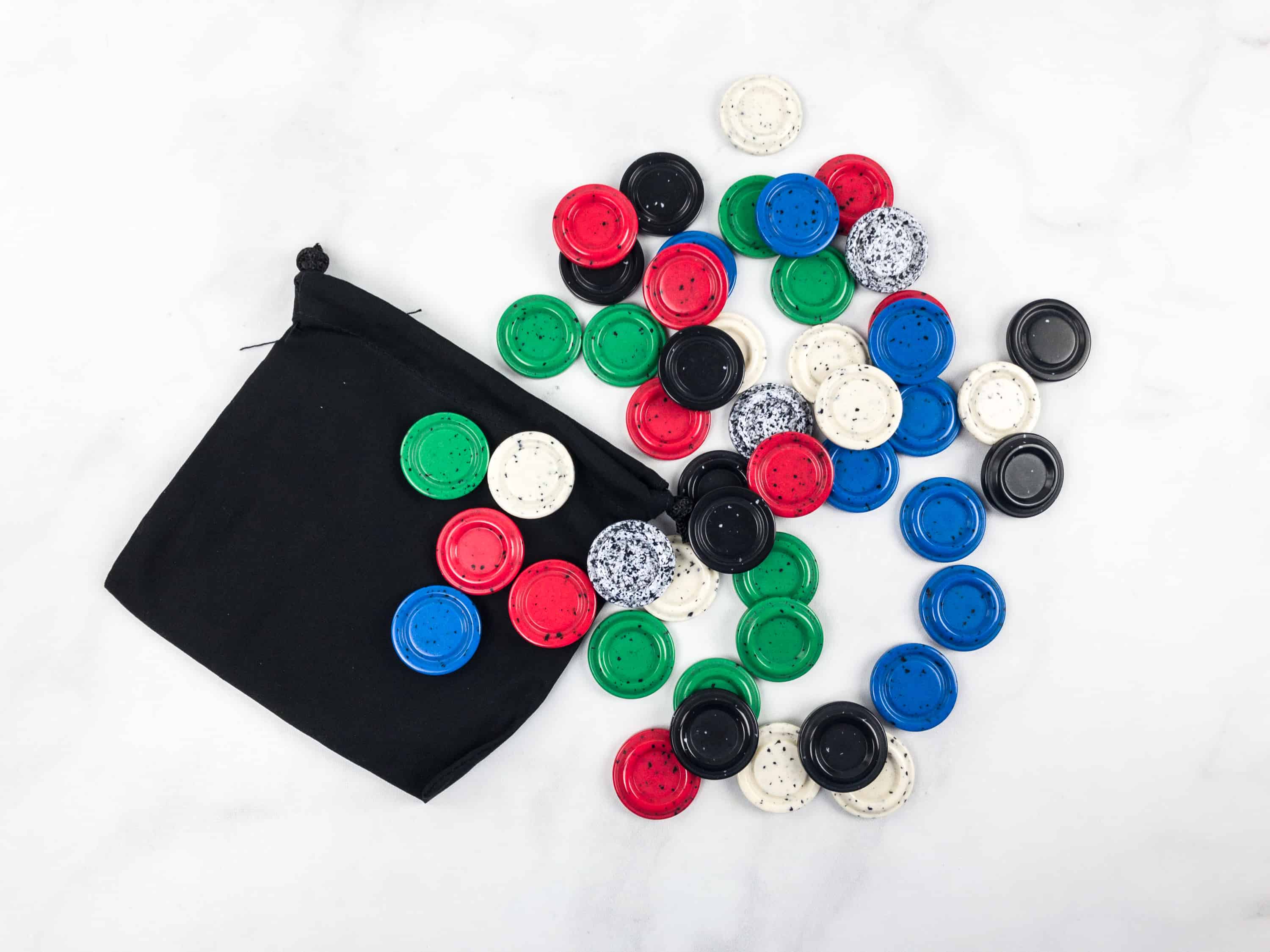 It uses 6 kinds of colored chips. All of them have customized spaces and bases for easy stacking.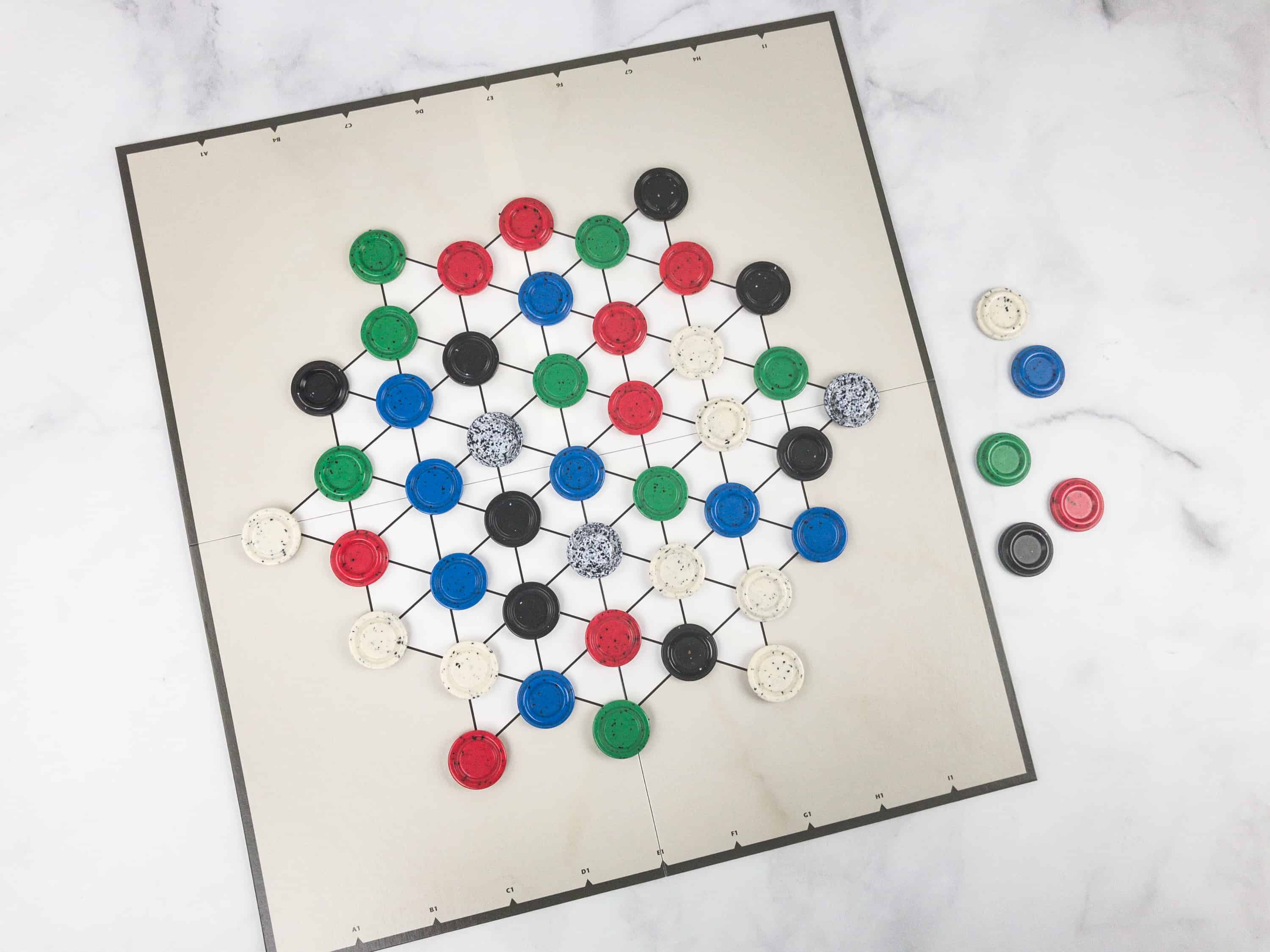 It is pretty when everything has been laid out. It looks complicated but once you got into the game, it gets exciting!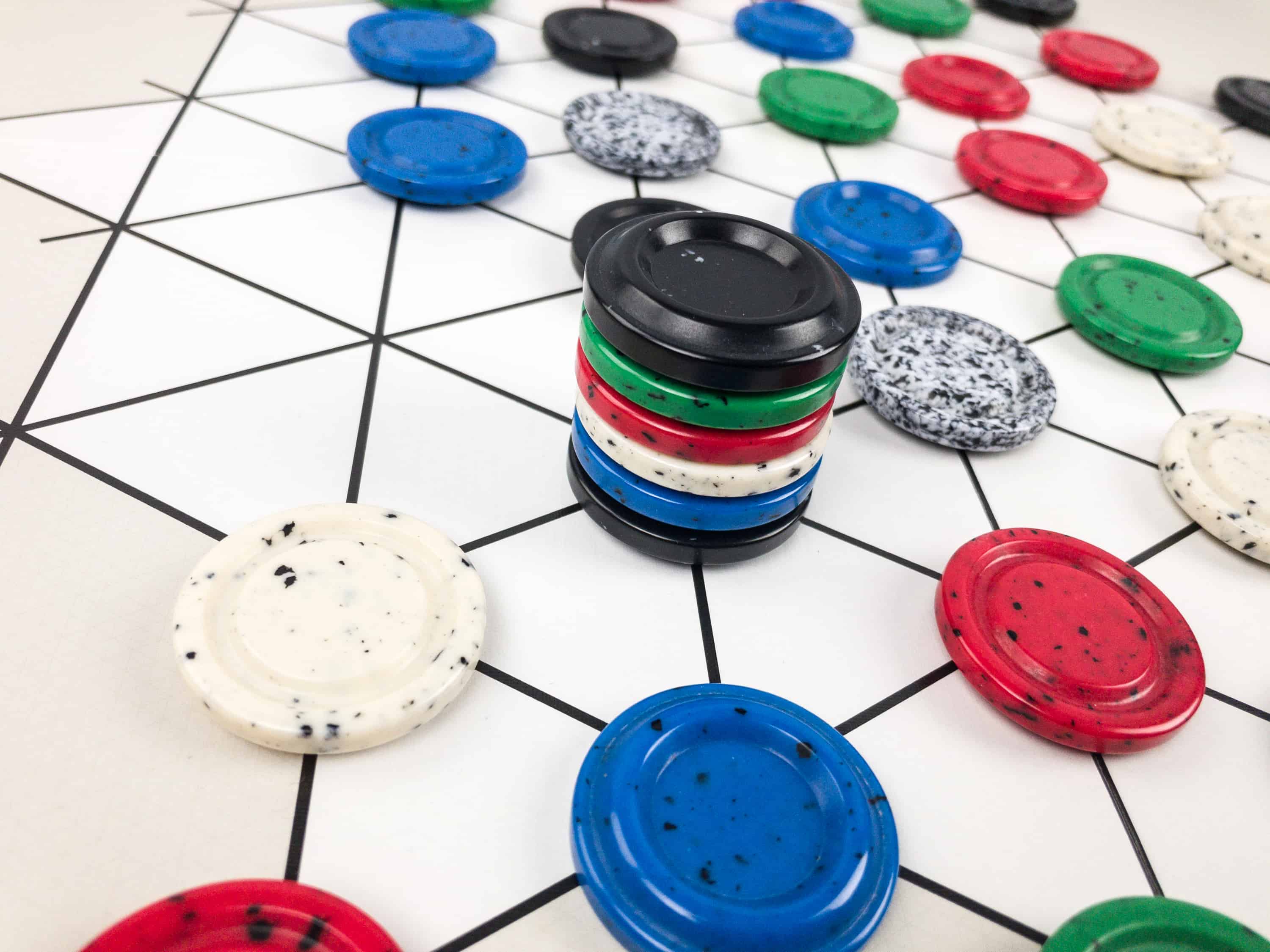 It is a strategy game and susses out who's good at planning ahead, who has the cunning tactics and who explores the possibility of multiple moves. The ultimate goal is to have multiple stacks of five pieces of different colors whose top color is your own. If the majority of stacks belongs to you… you win!
This looks like I'm winning!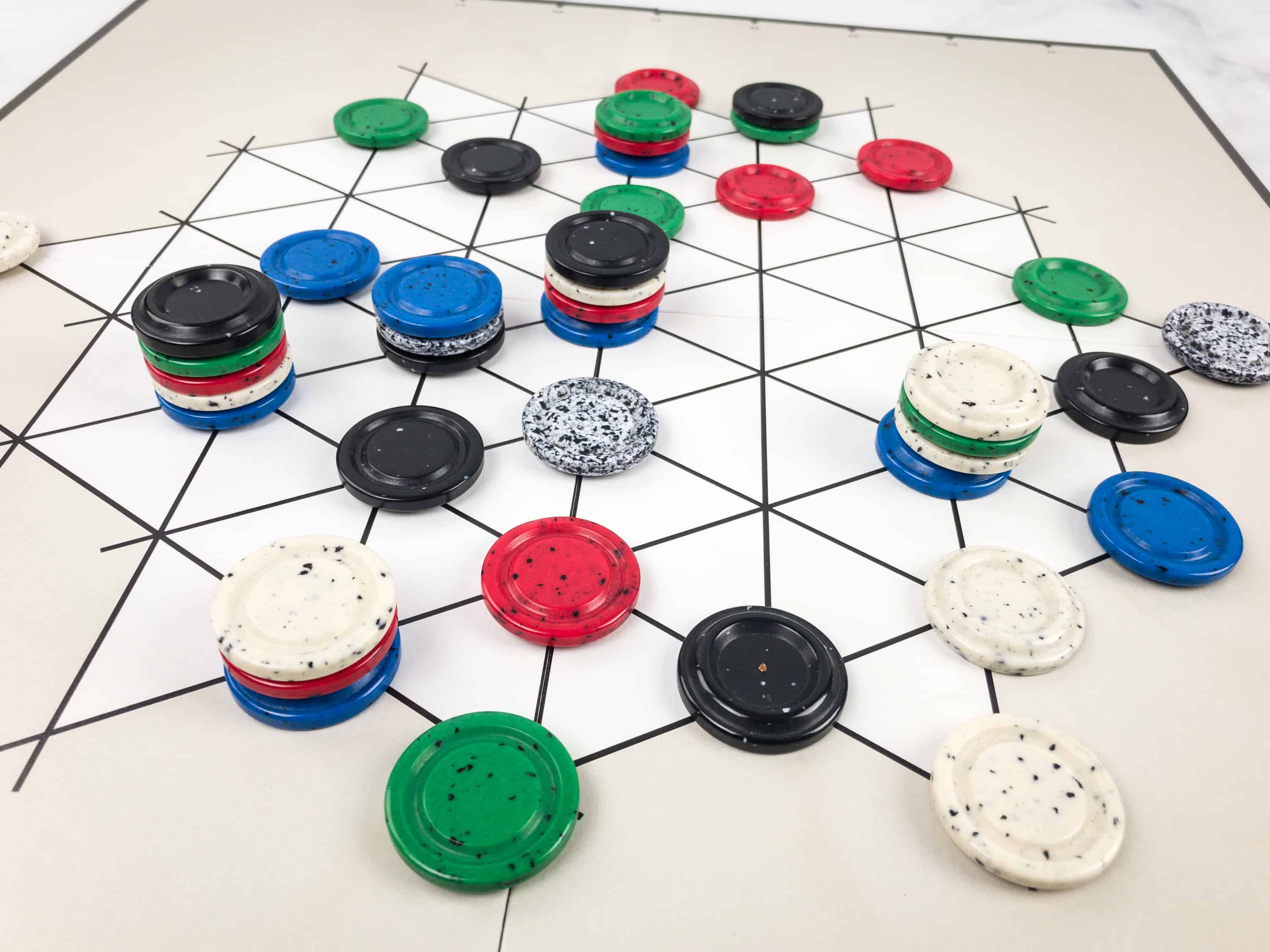 During these crucial moments of the game, you'd have to come up with strategies and a distraction for the other players as well. I think that still is the best part.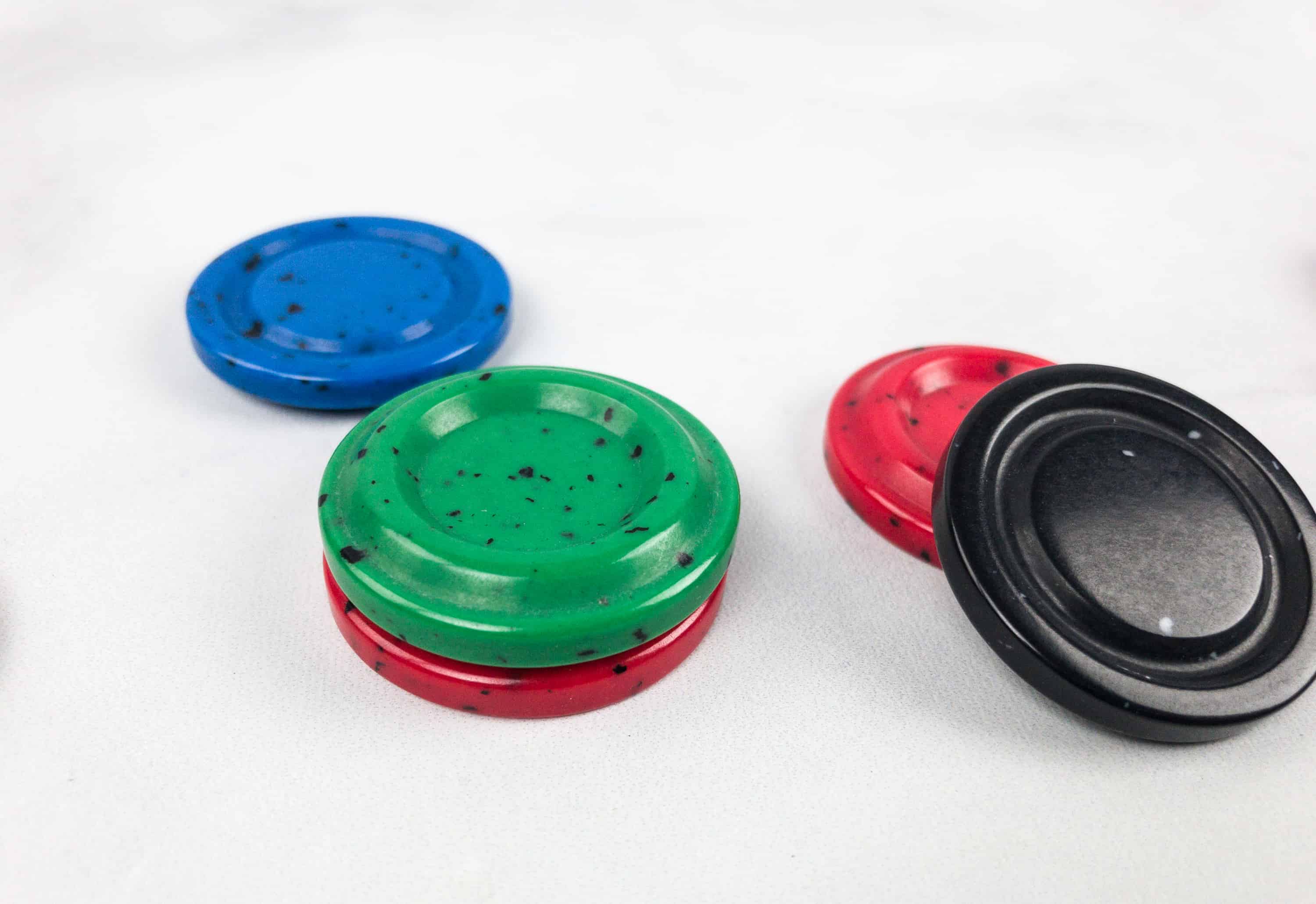 The chips are lightweight and definitely customized for this game. You have to utilize its uniqueness for easy stacking. All of the chips can face up or down just as long as it all has the same direction.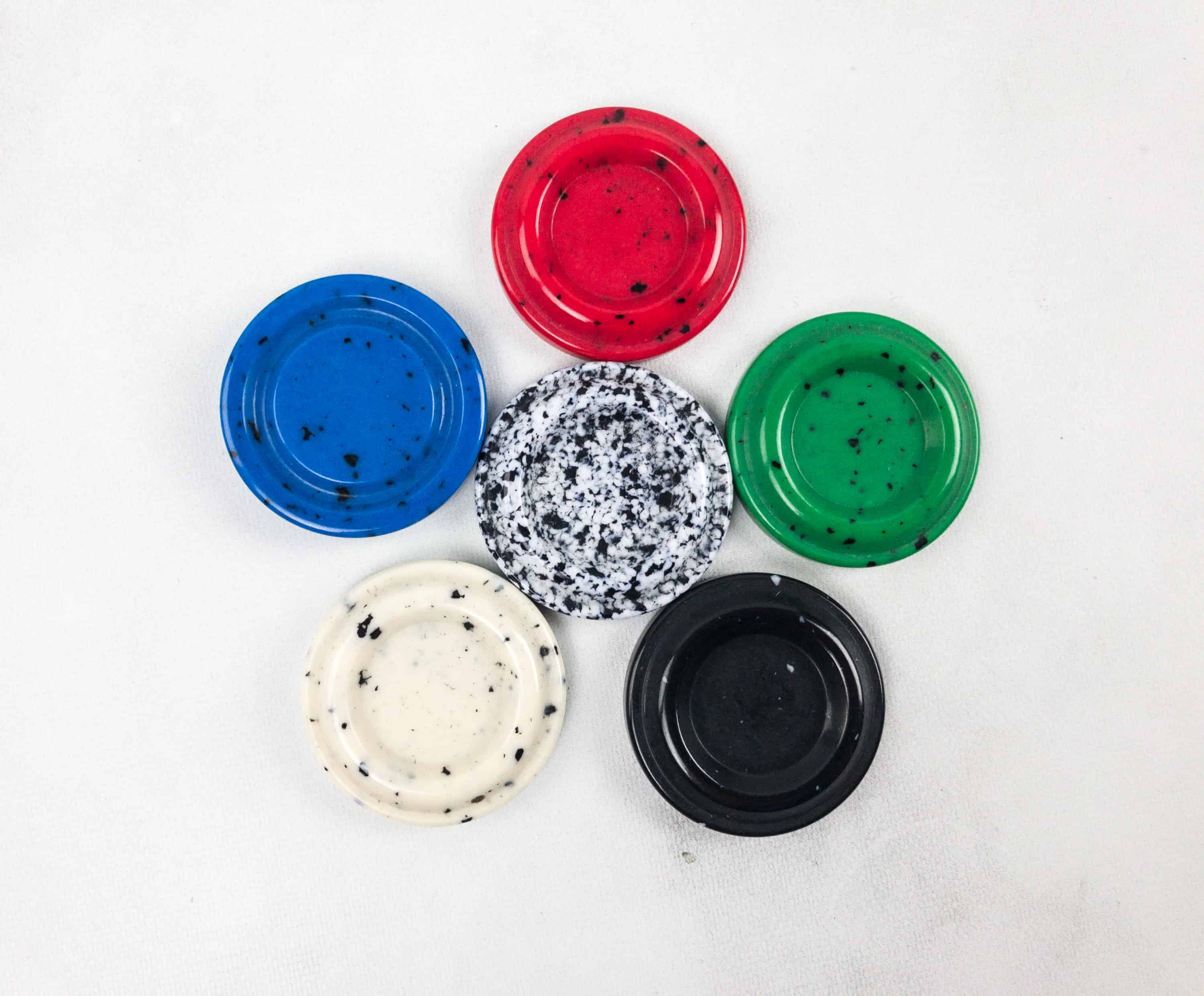 I truly enjoyed this game. It certainly woke a lot of memories, competitiveness, and good-natured ribbing.
It is not complete if you don't have at least one board game in a household, and this is an awesome way to get a steady new supply. If video games are too much, this is one of the many go-to ways to break the ice in an intimate party or have fun with your buddies. It is a great thing that people still come up with new strategy games so that a company like UnboxBoardom can spread the word and makes you excited about subscription boxes on a different level. A single board game can bring back old memories, make your strategies ongoing, lets out your competitive side, and makes an instant bonding moment shared with friends and loved ones. No losers with a good tabletop gaming night! Plus all the game selections were totally new to me, and the box is customizable for your gaming choices, so you can avoid games you already have if you're already a board game addict.
TIP: The best value on this box is to prepay your subscription for the lowest cost!
What do you think of this month's box?