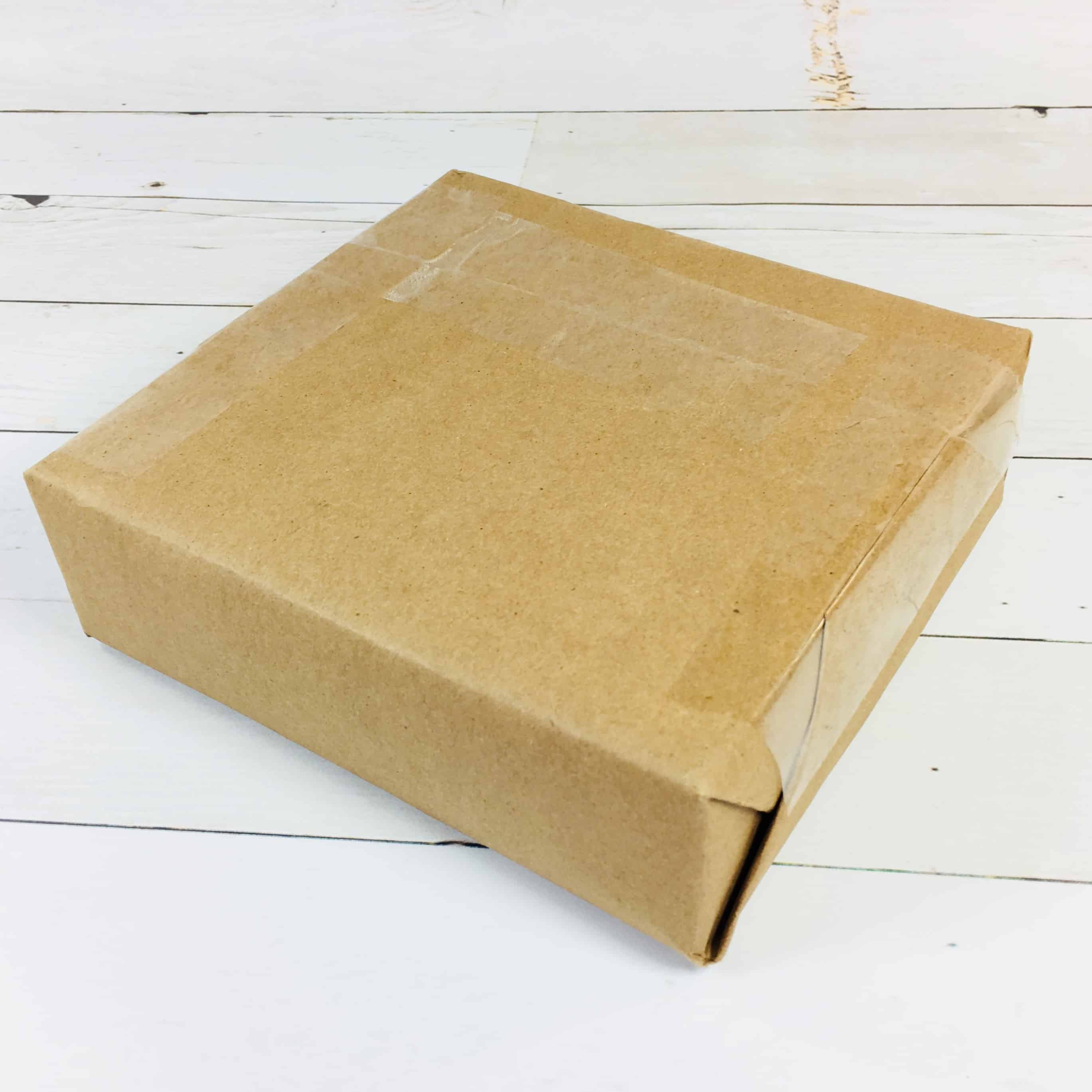 Seed Bank Box is a monthly subscription box for the urban gardener. They send boxes of organic, non-GMO, and sometimes rare seeds for you to plant in your vegetable garden every month. I have a small suburban backyard garden and was excited to try out some new seeds! What kind of seeds can you expect to receive in this subscription?
Everything from root vegetables, vining vegetables, fruit plants, leafy greens, edible flowers, rare heirloom varieties, even medicines, the possibilities are endless.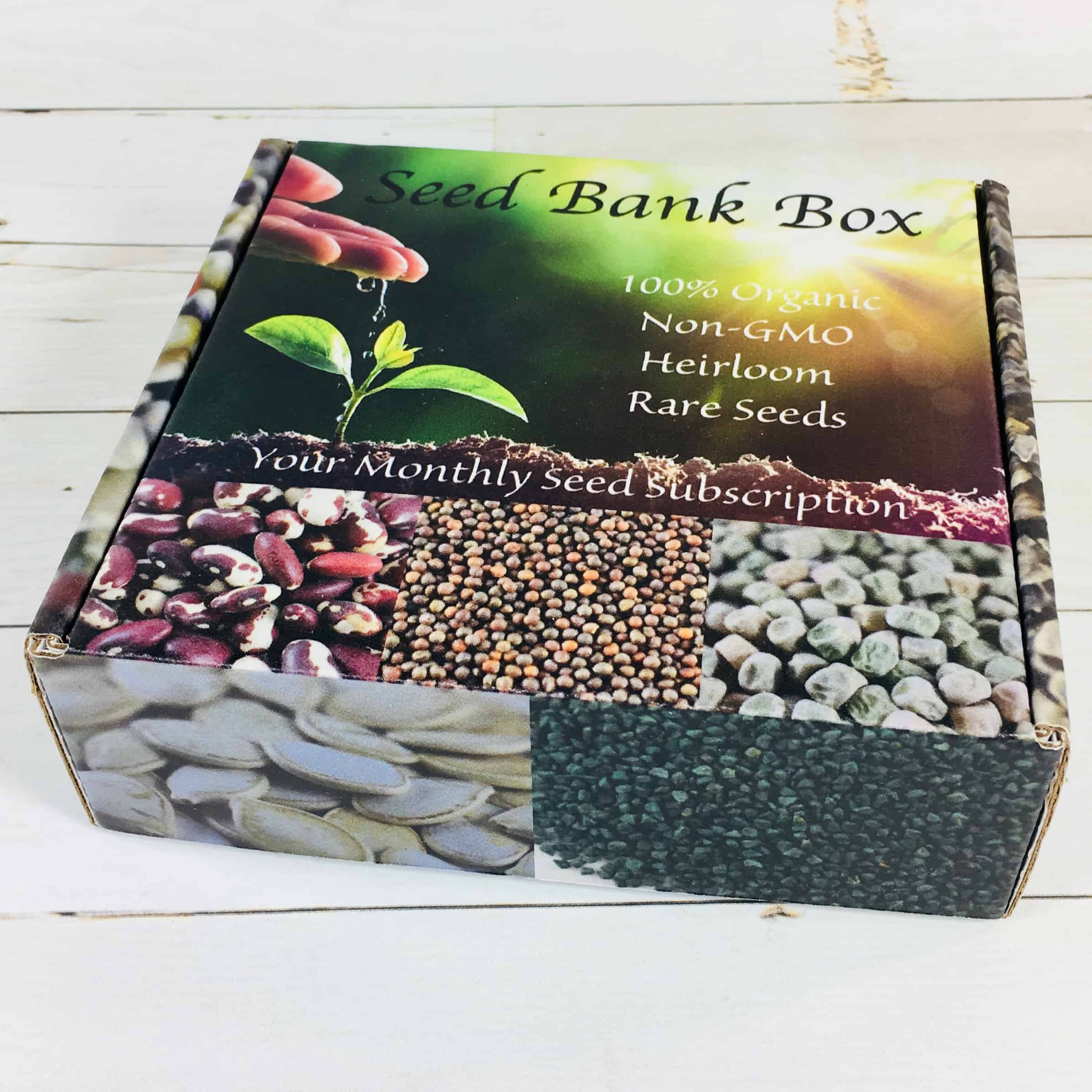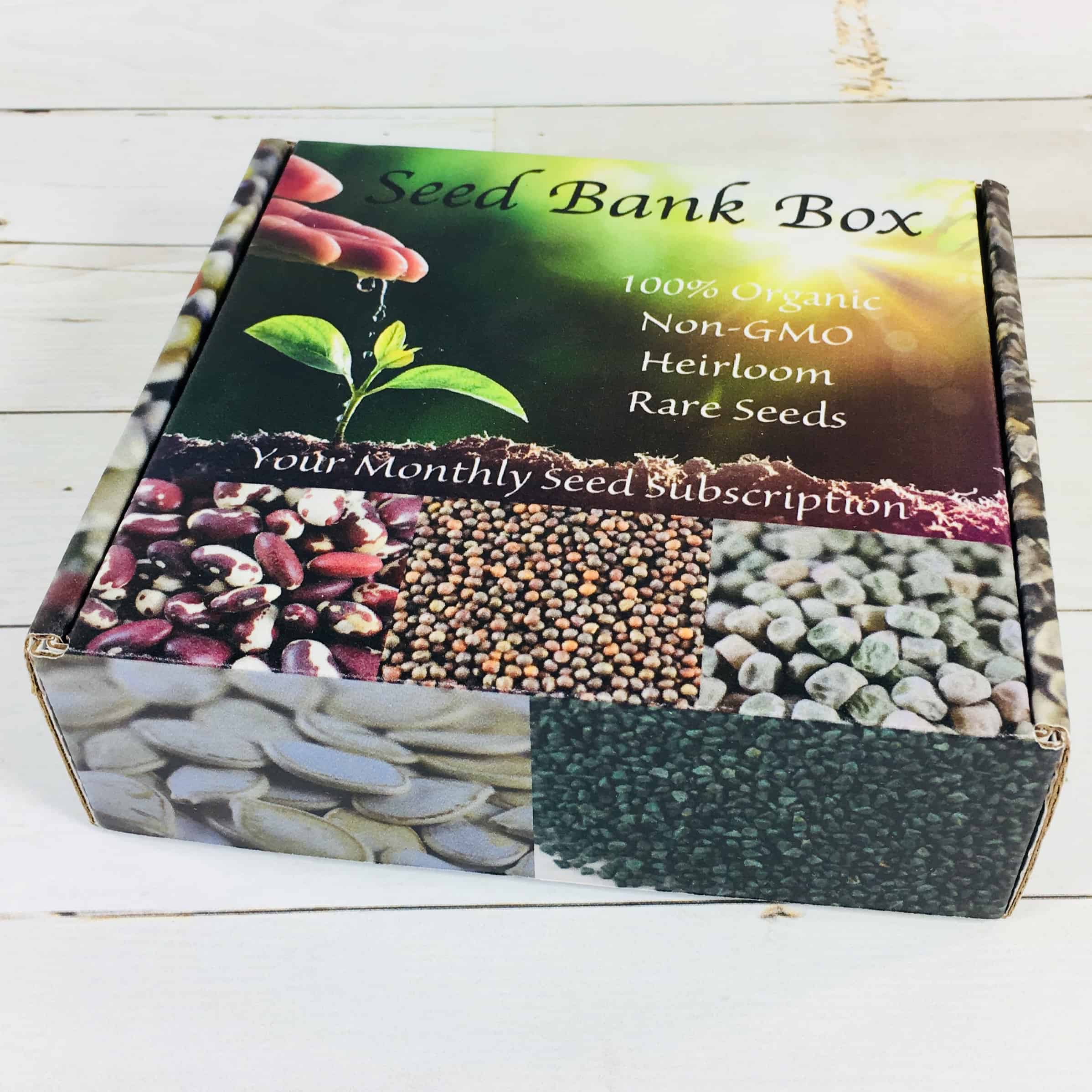 This is one of the best looking boxes I've ever received!
I found a couple of cards on top of the tissue paper wrapping.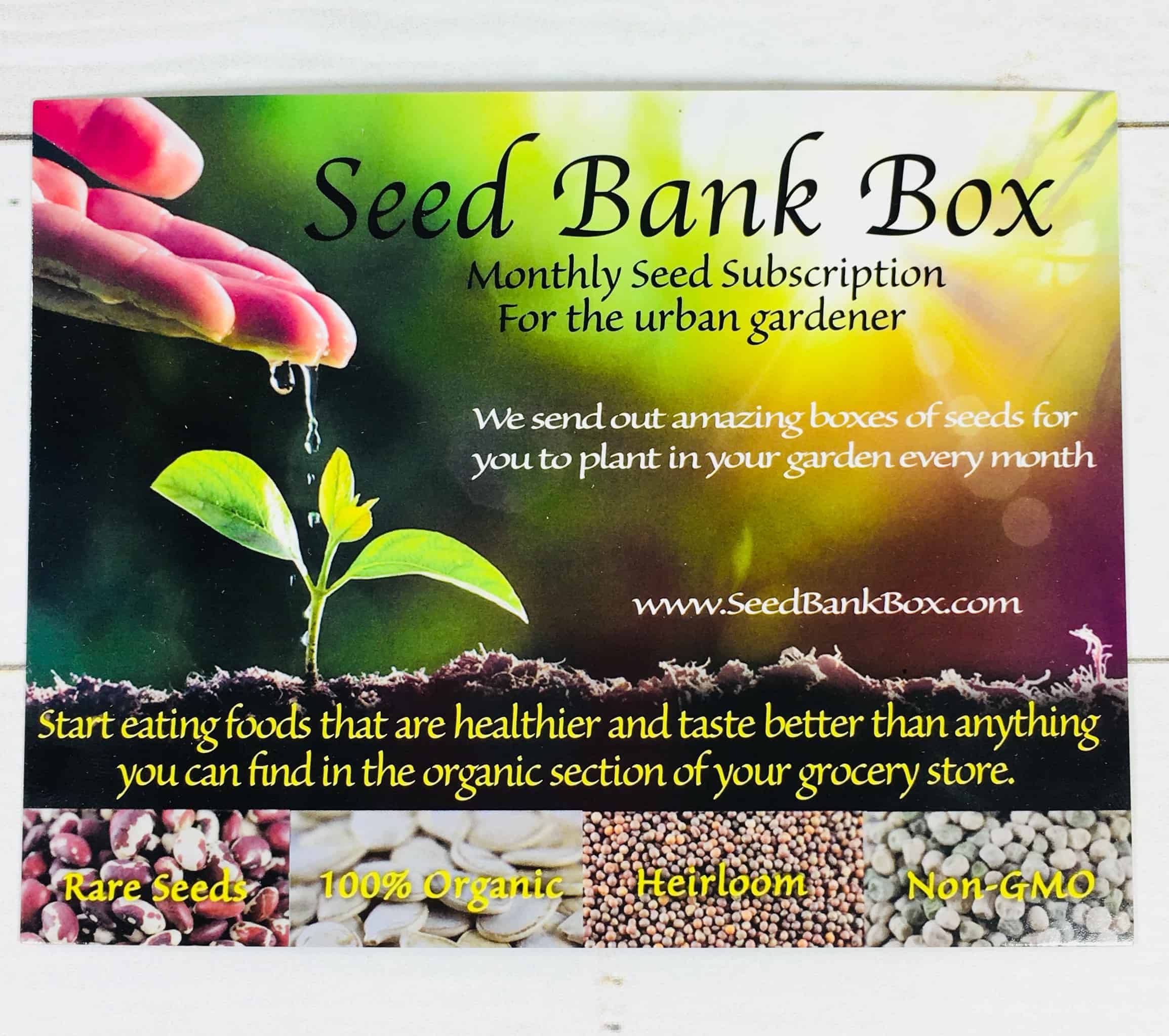 The first card talked a little about the mission of Seed Bank Box.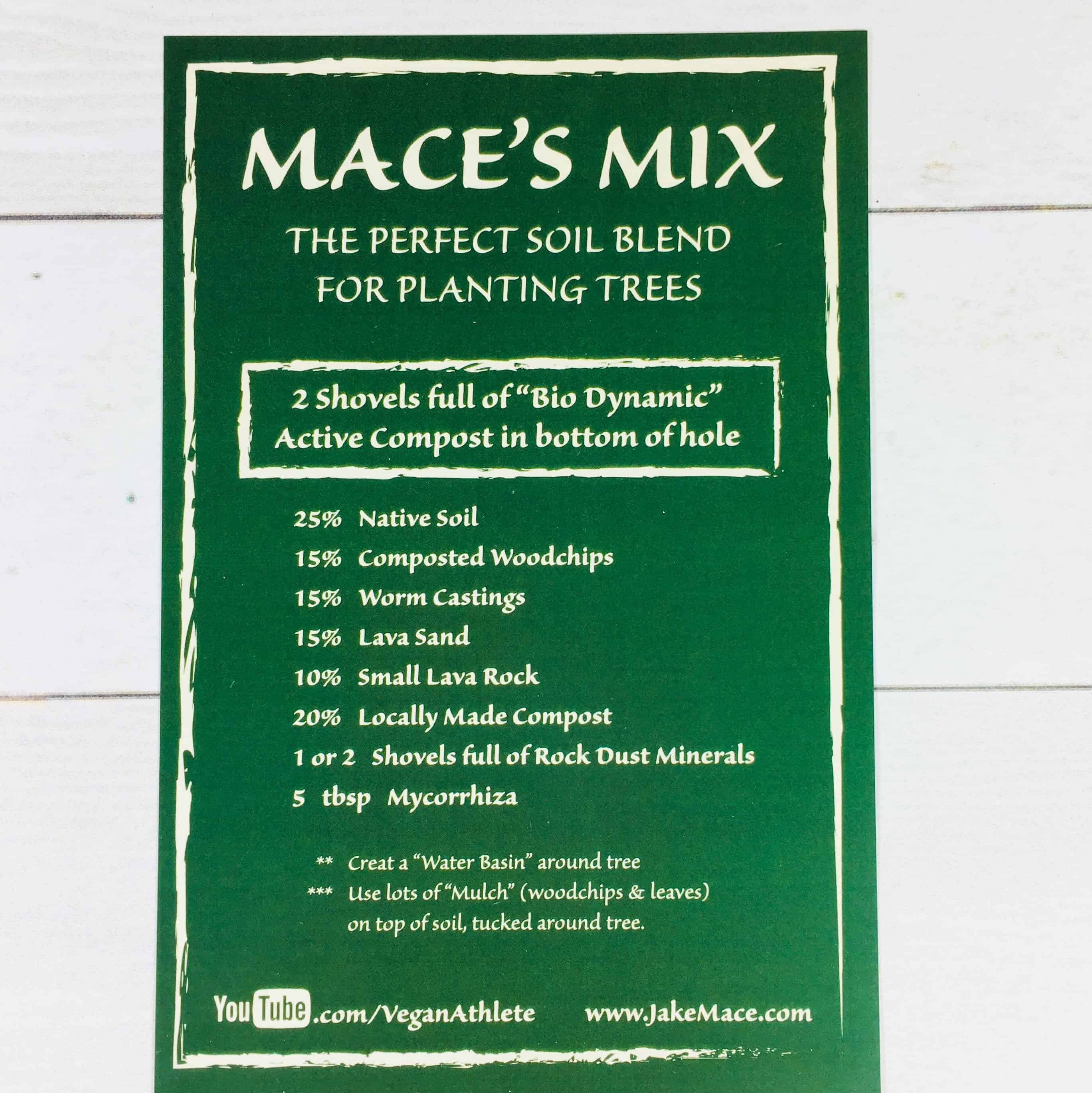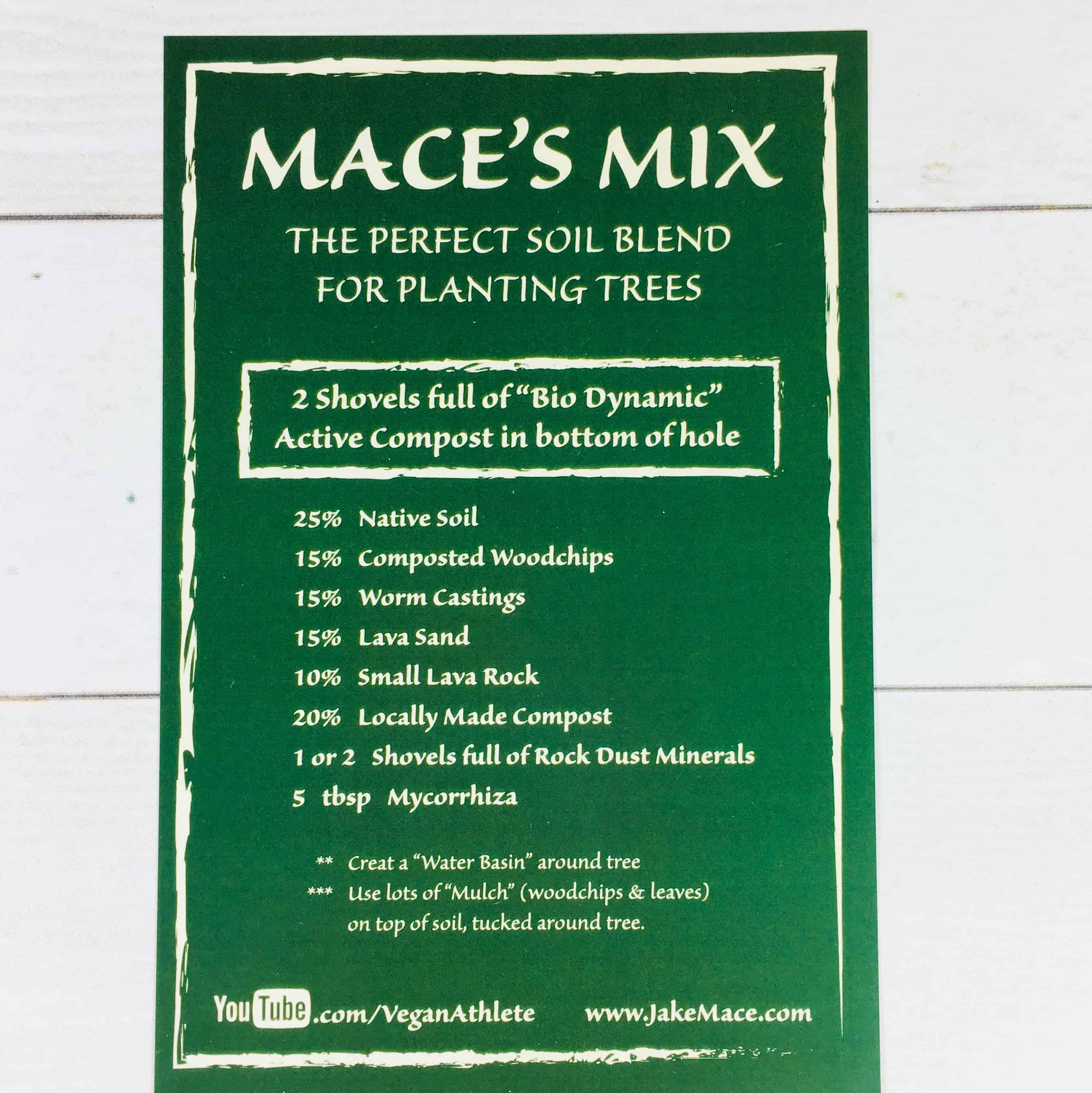 Next was a card describing a soil mix for gardeners.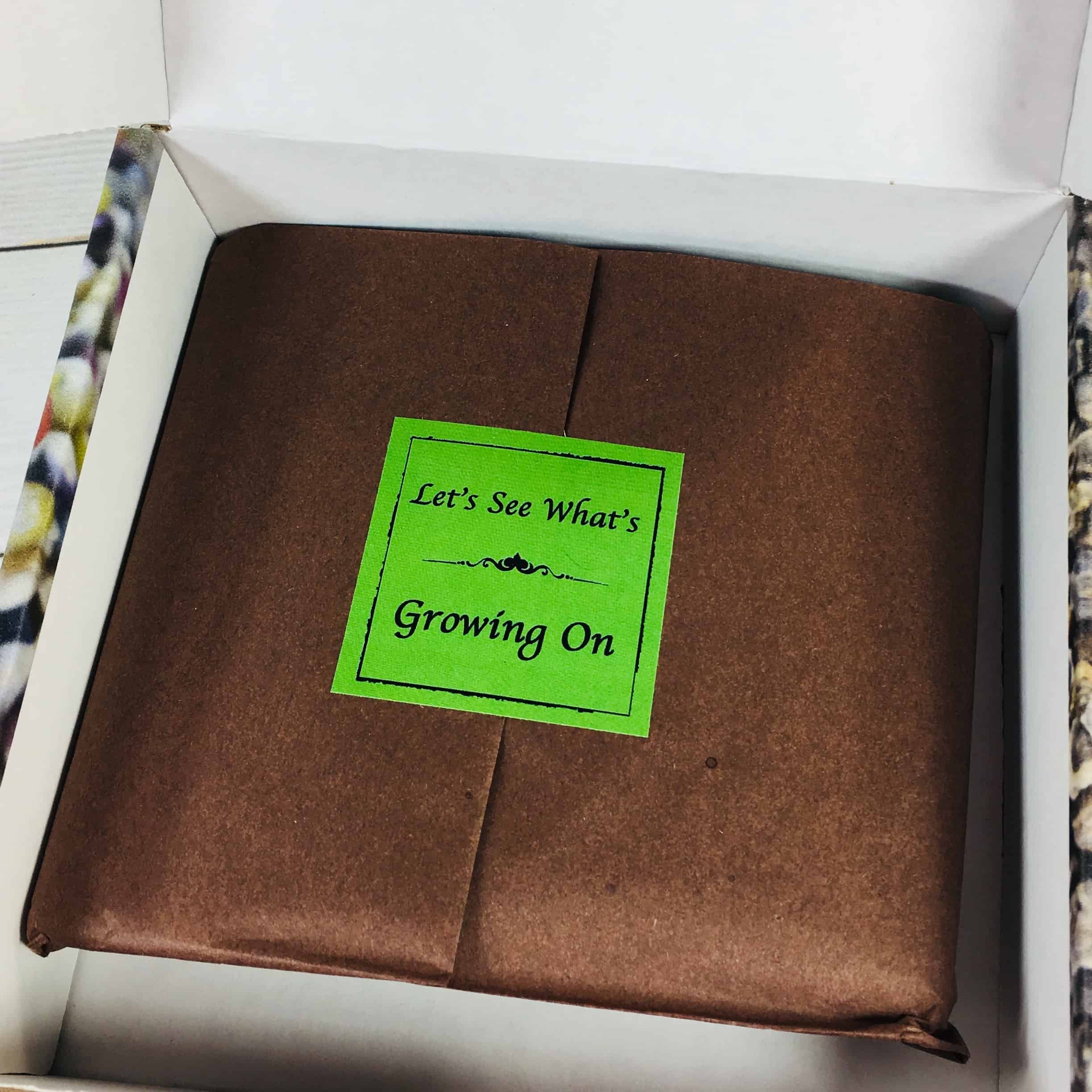 I like this sticker!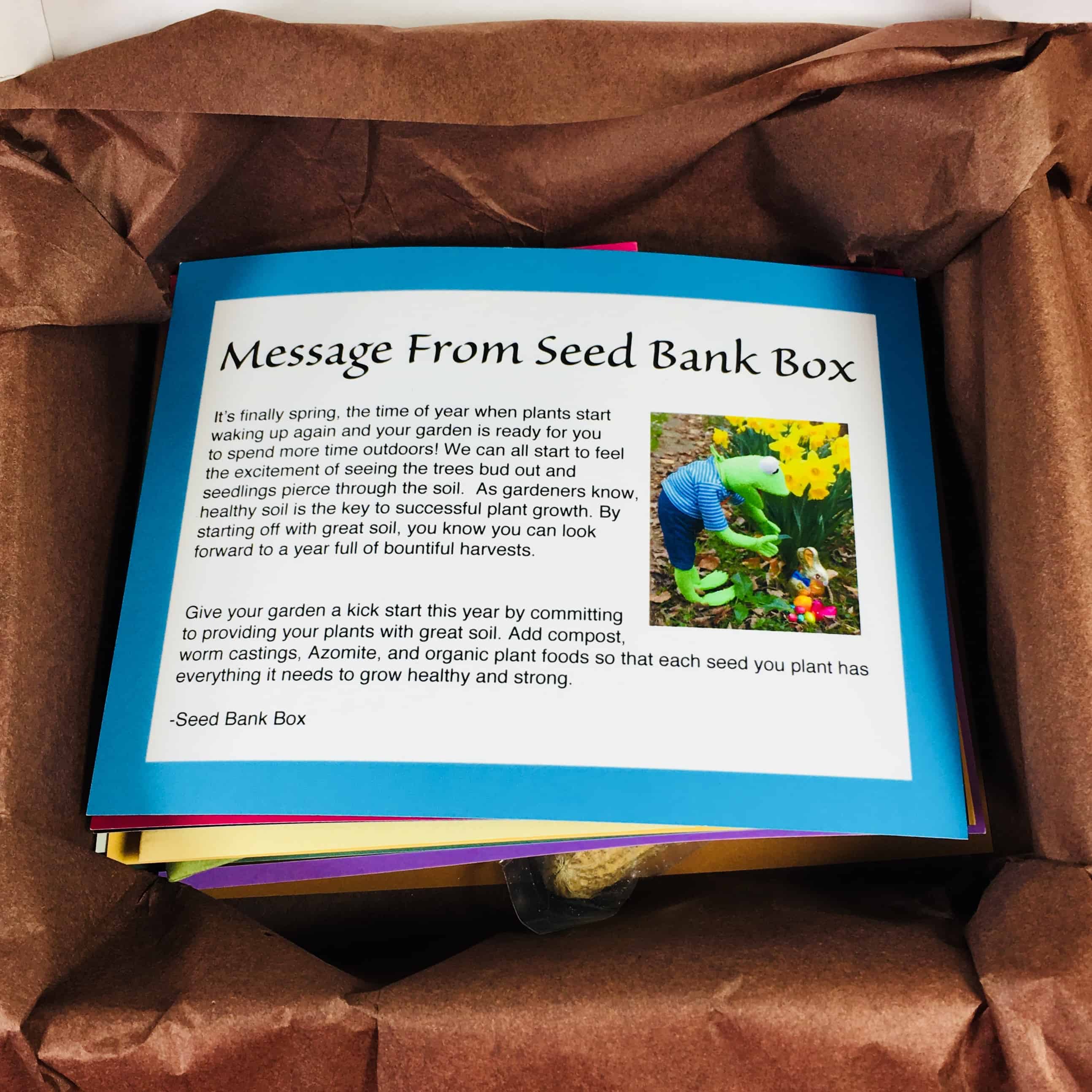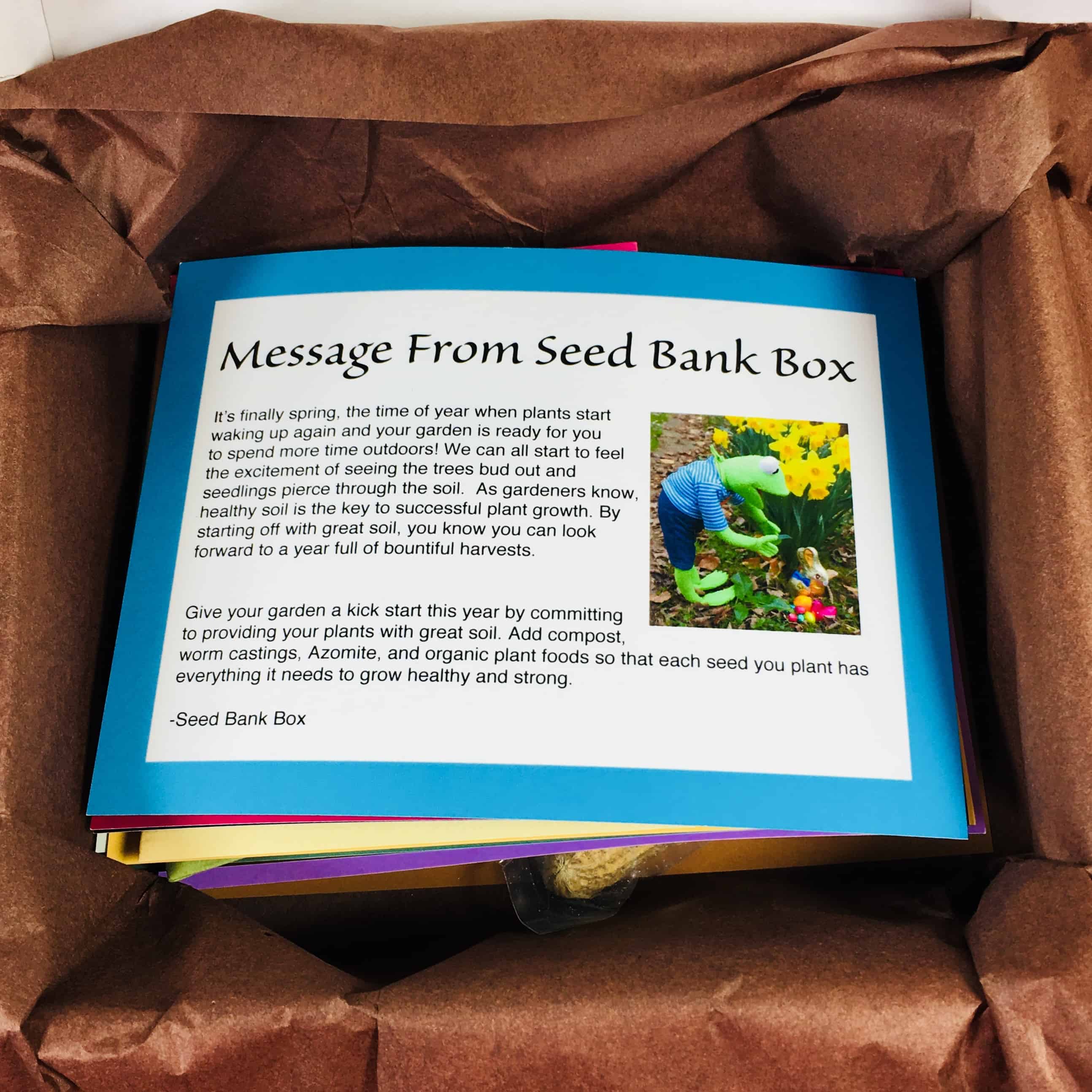 Underneath the tissue paper, I found another card. Then I would find a card and its seeds packed together, so I had a stack of cards and seeds.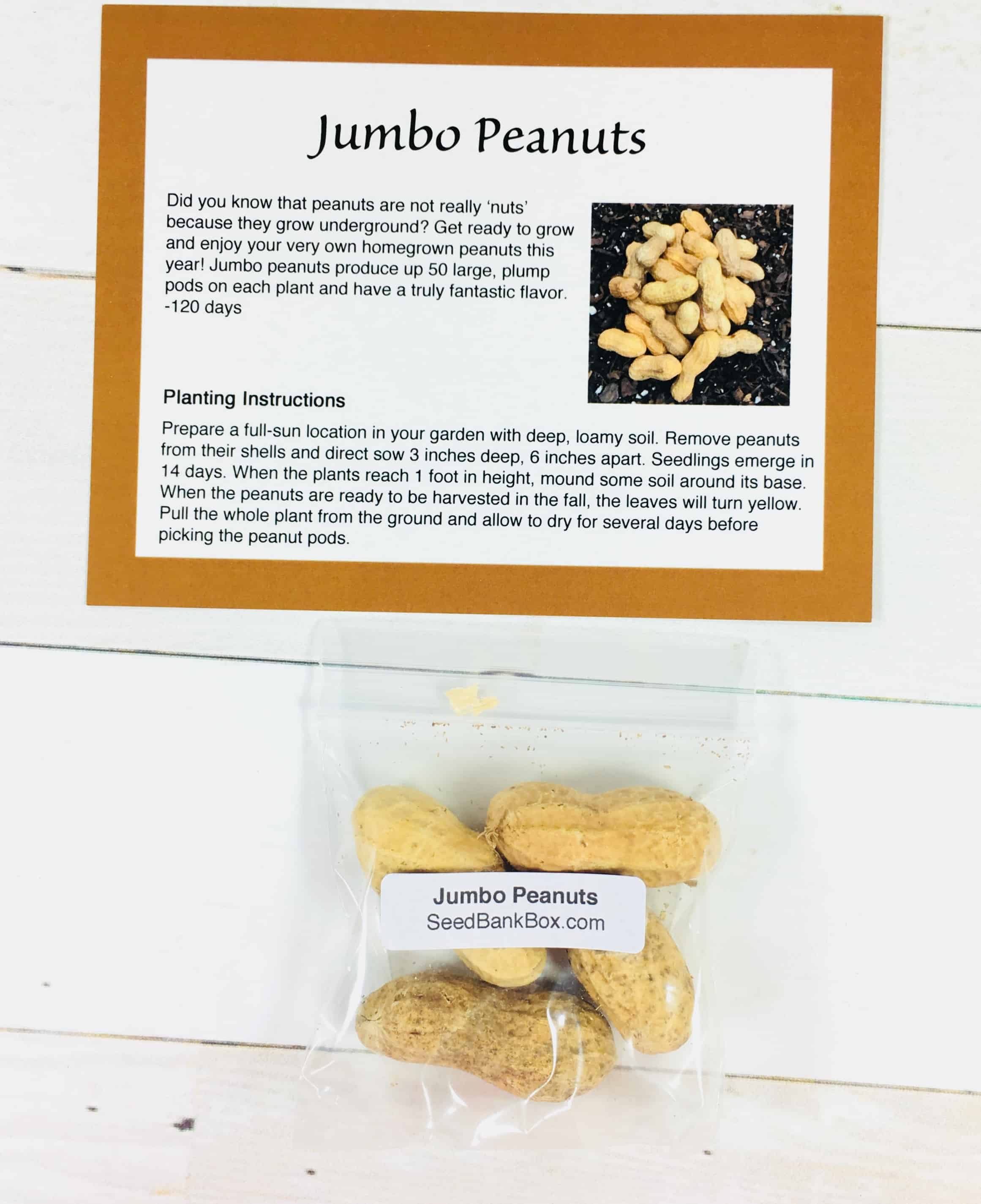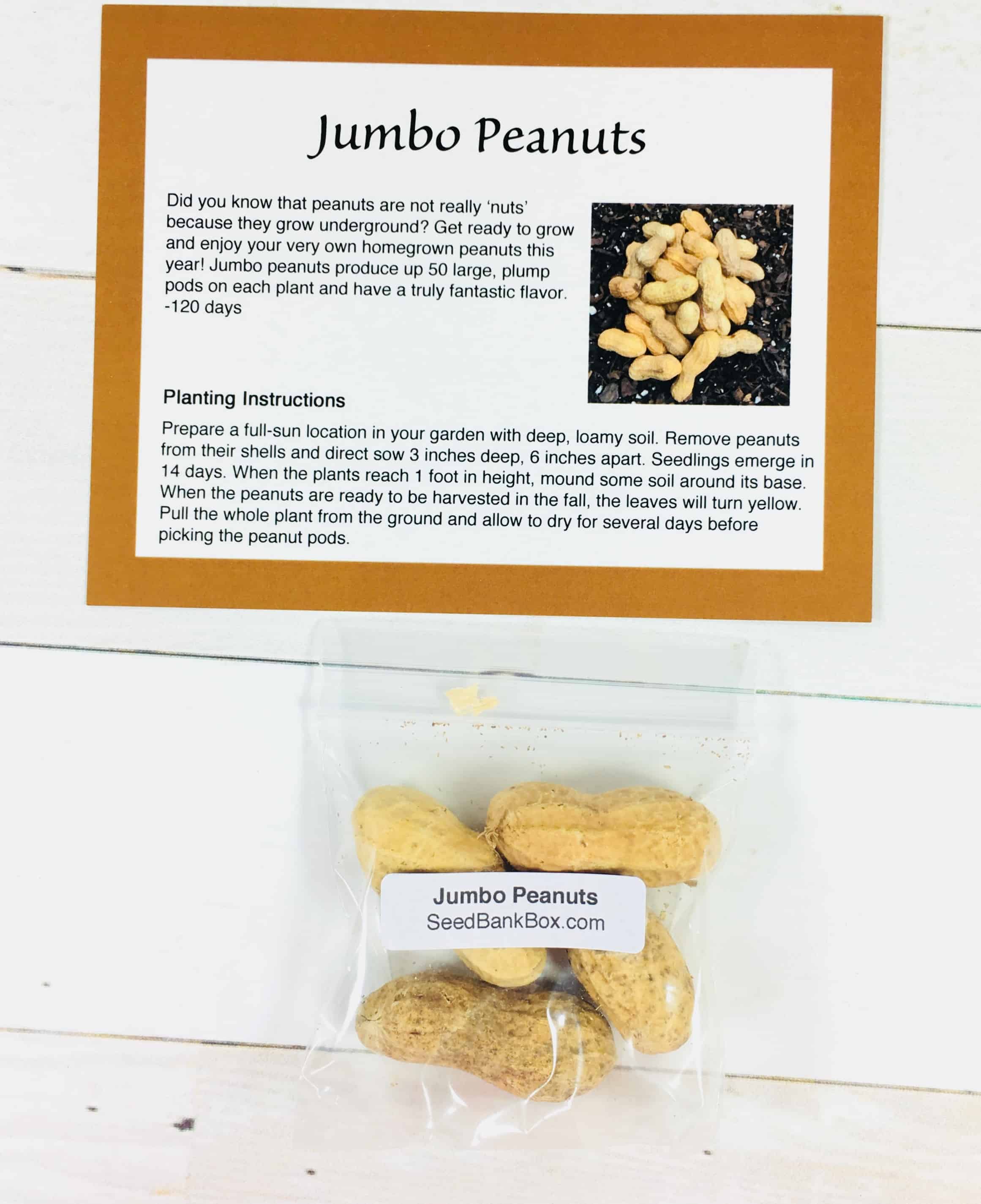 Each type of seed came with its own card with general growing instructions. The U.S. has a lot of different growing climates so please note that your results may vary depending on your local growing conditions. Jumbo Peanuts certainly look interesting to grow!
Easter Egg Blend Radish It's already too hot where I live to plant radishes so I will try again next winter.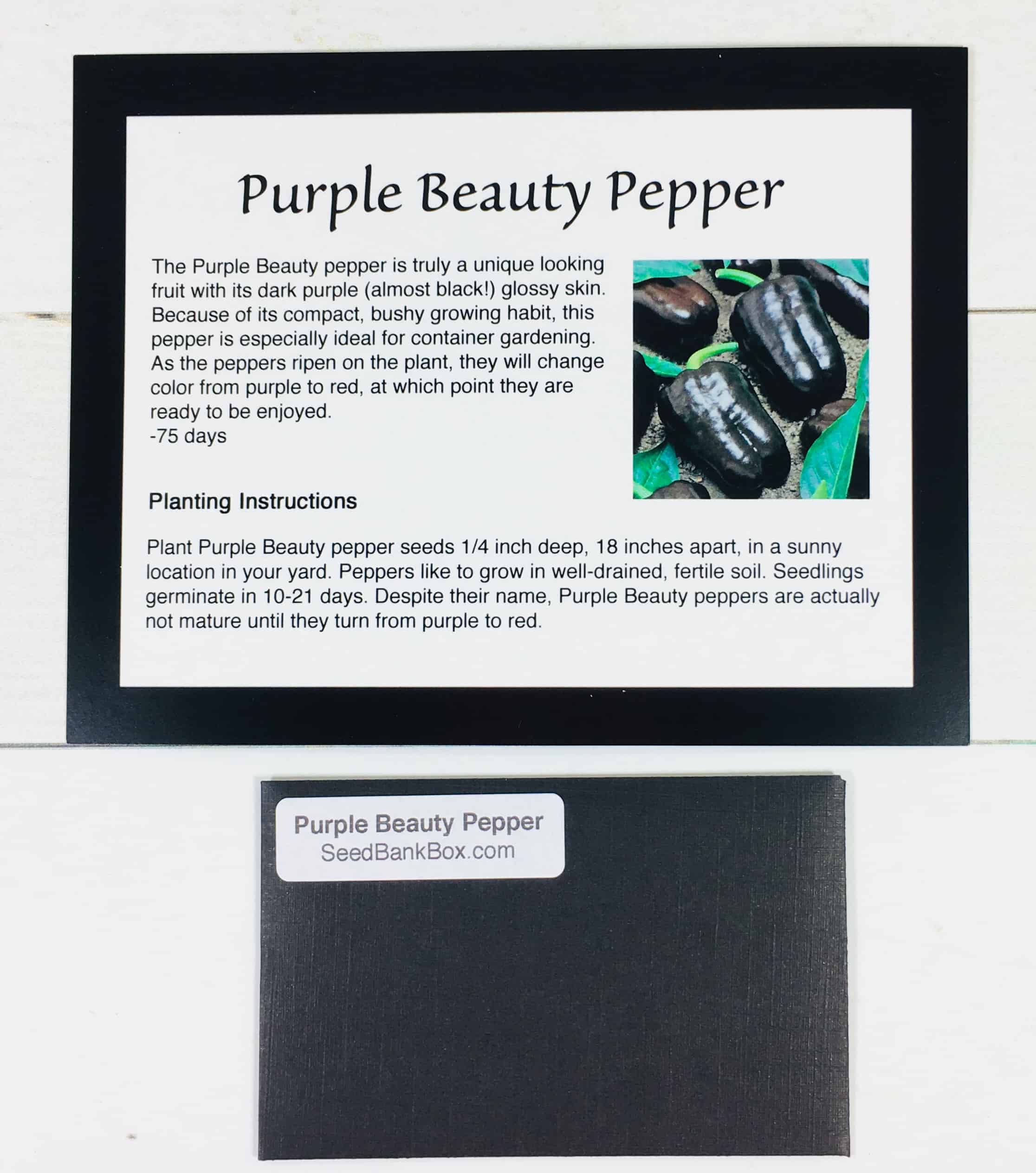 Purple Beauty Pepper I have a bag of soil ready to go and will sow these directly into the bag.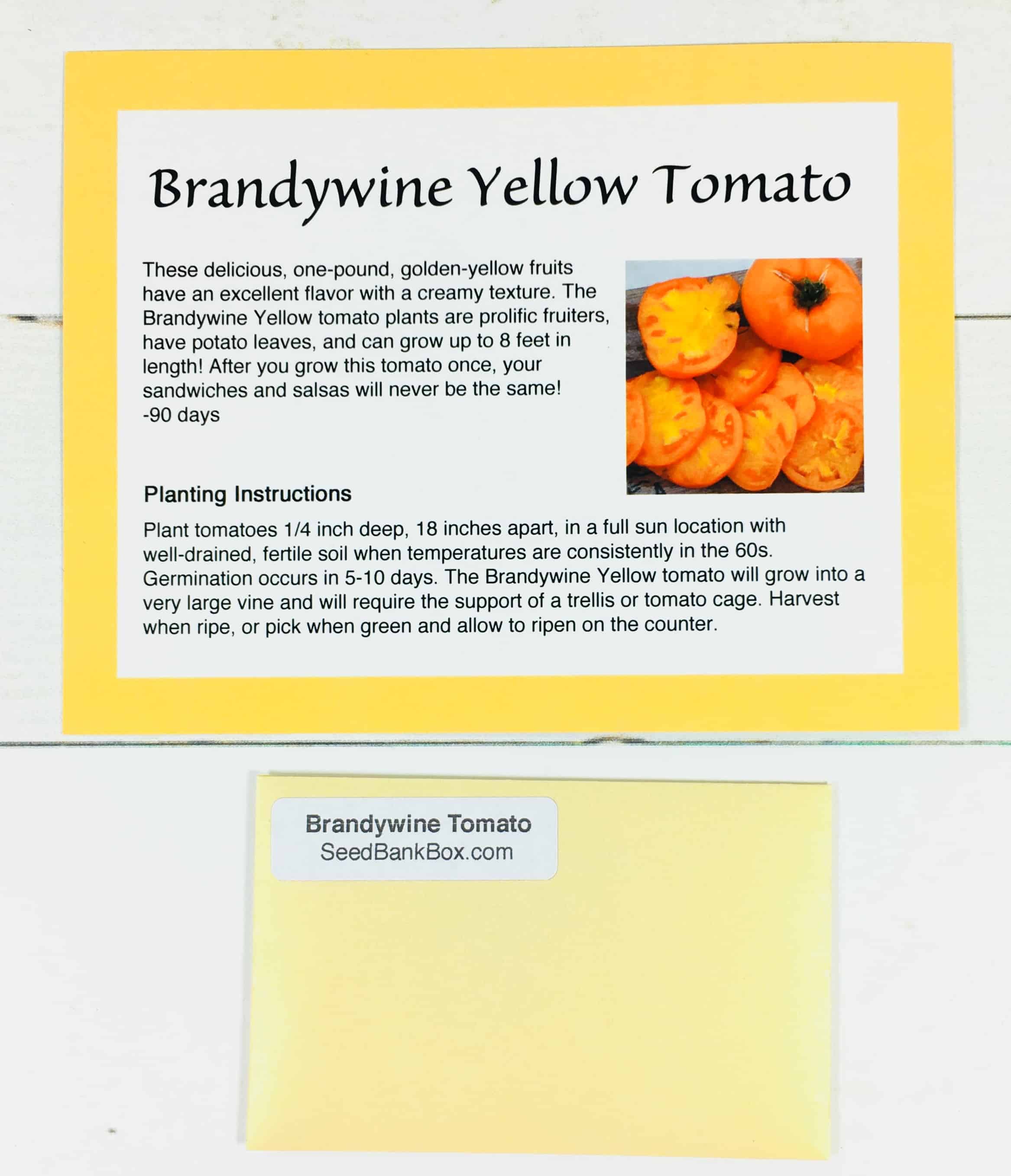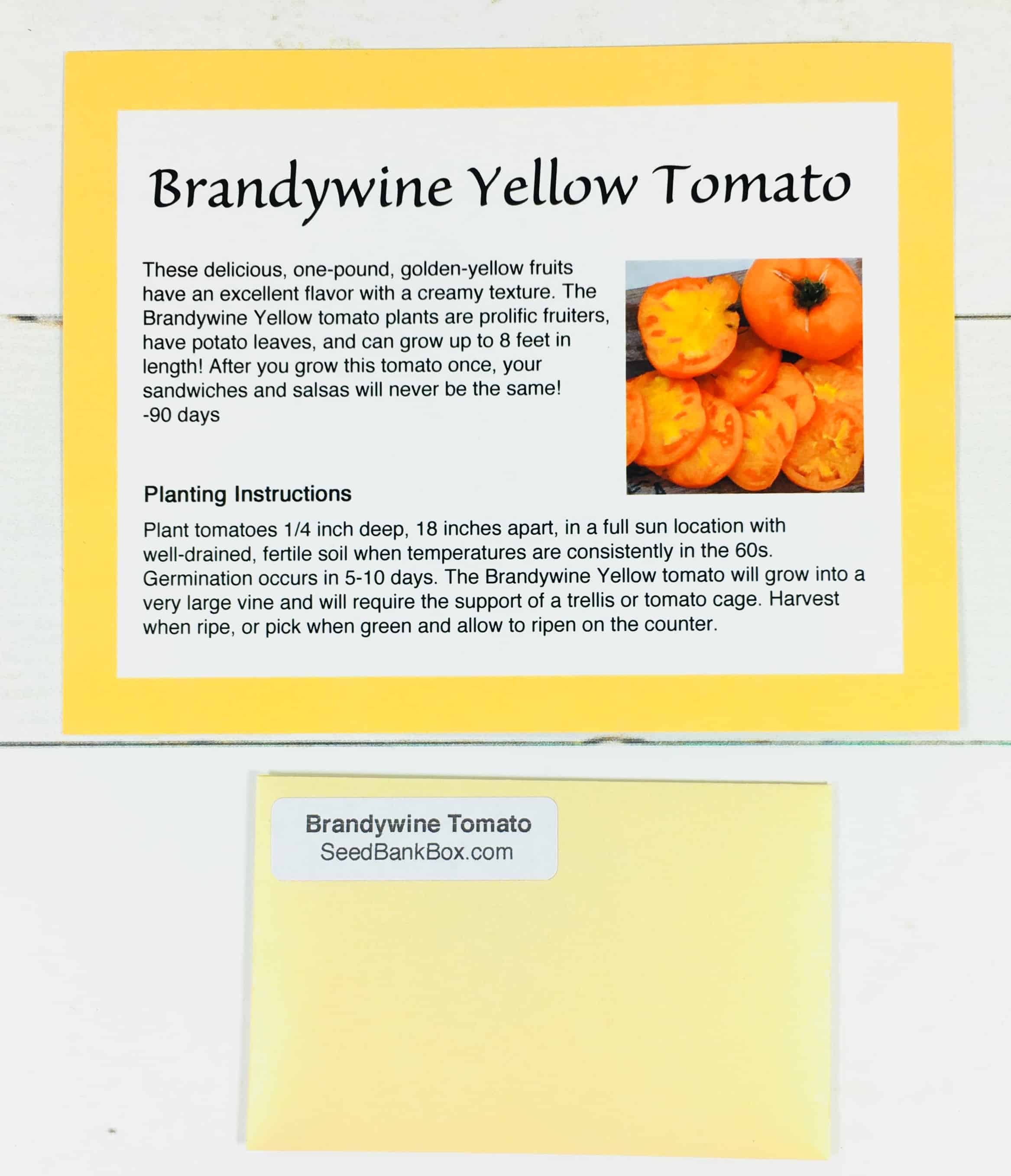 Brandywine Tomato I don't have much luck when planting tomato seeds but the ones that survive in my compost bin grow into hearty plants. I will sprinkle these around and see if they take off.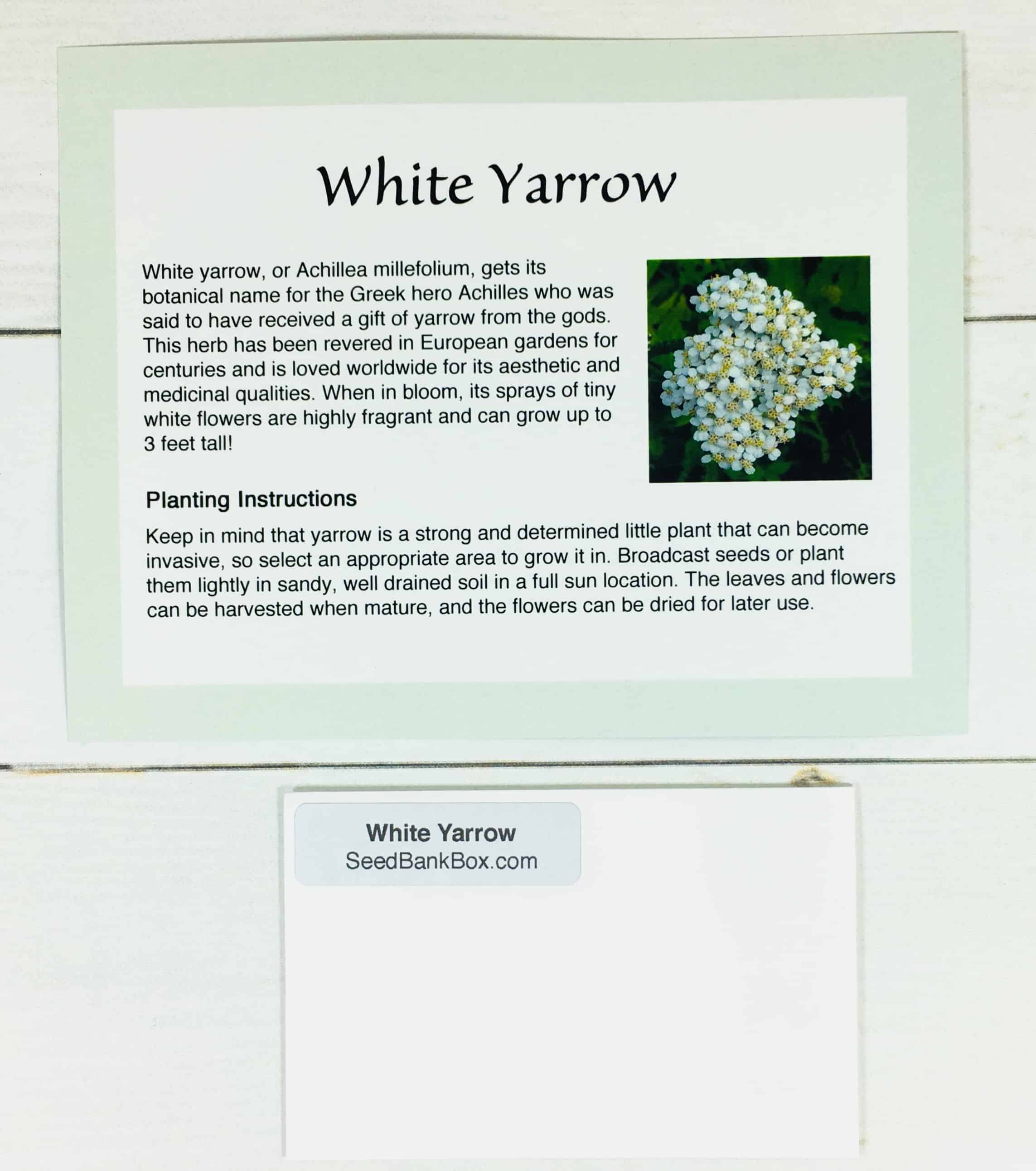 White Yarrow I need flowers to bring pollinators to my garden to help the vegetables grow.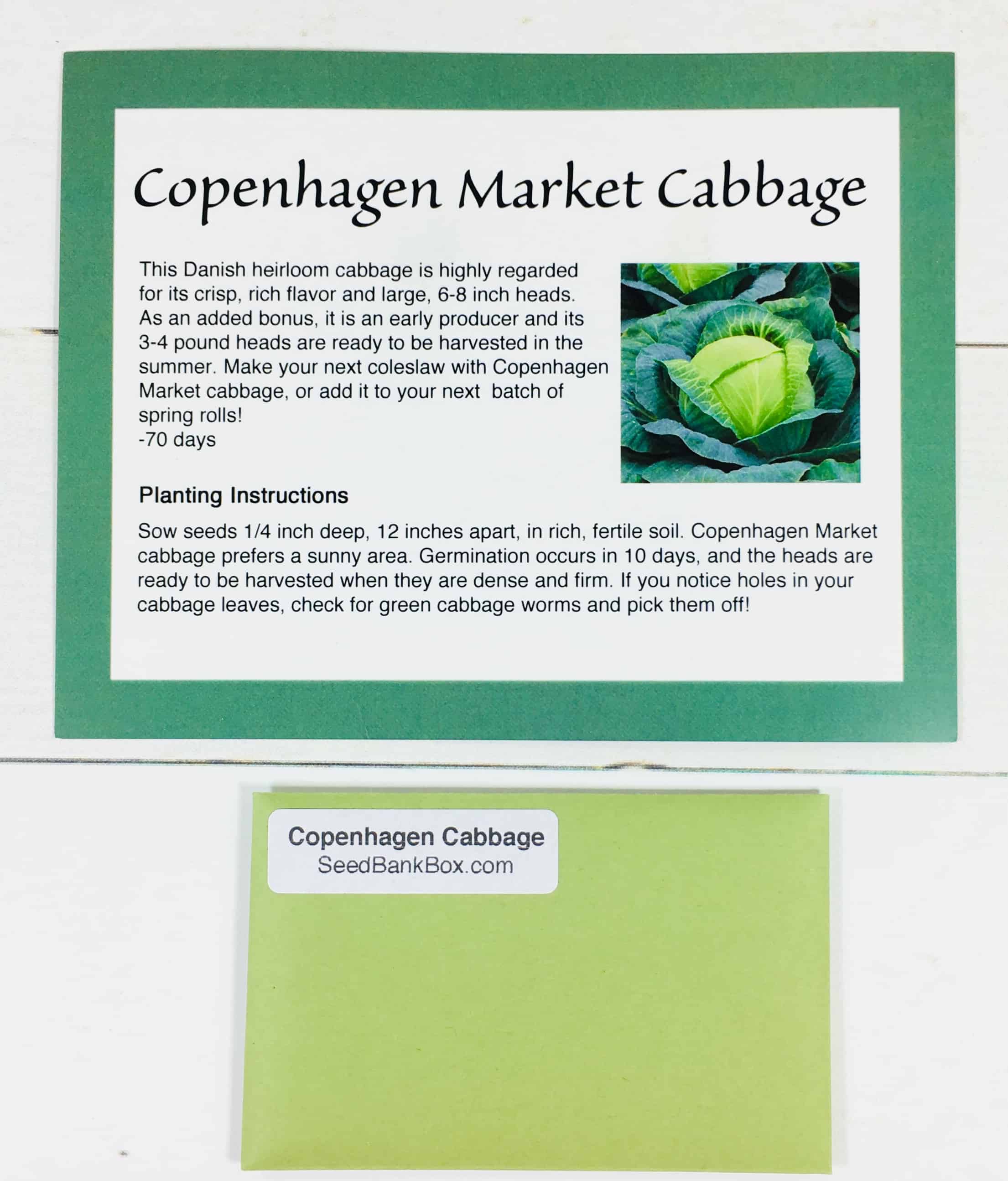 Copenhagen Market Cabbage Again, it is too hot here for cold-weather crops so I will save these for later.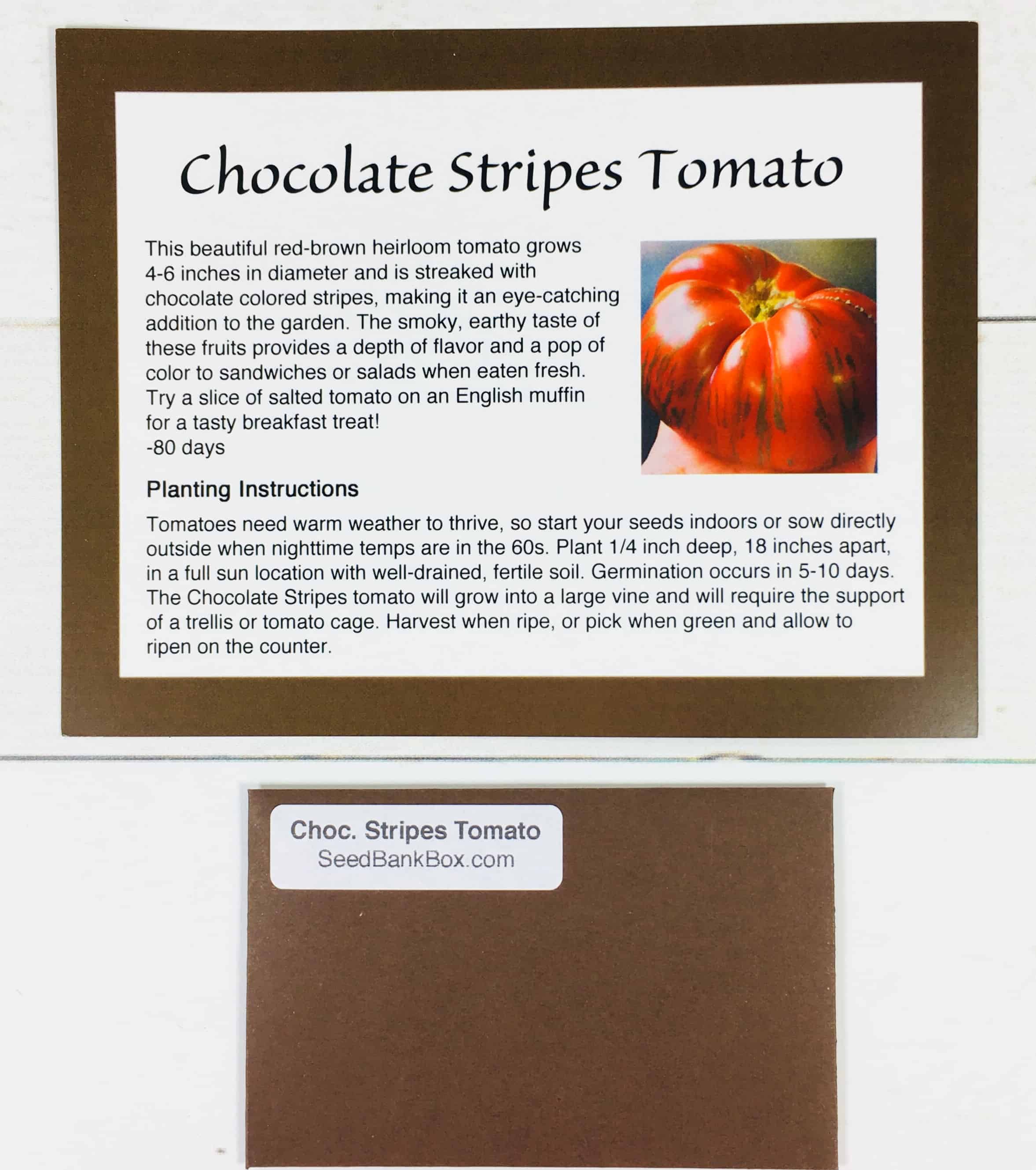 Chocolate Stripes Tomato I'll try scattering these around, if they grow they will make a nice change from my usual Roma and grape tomatoes.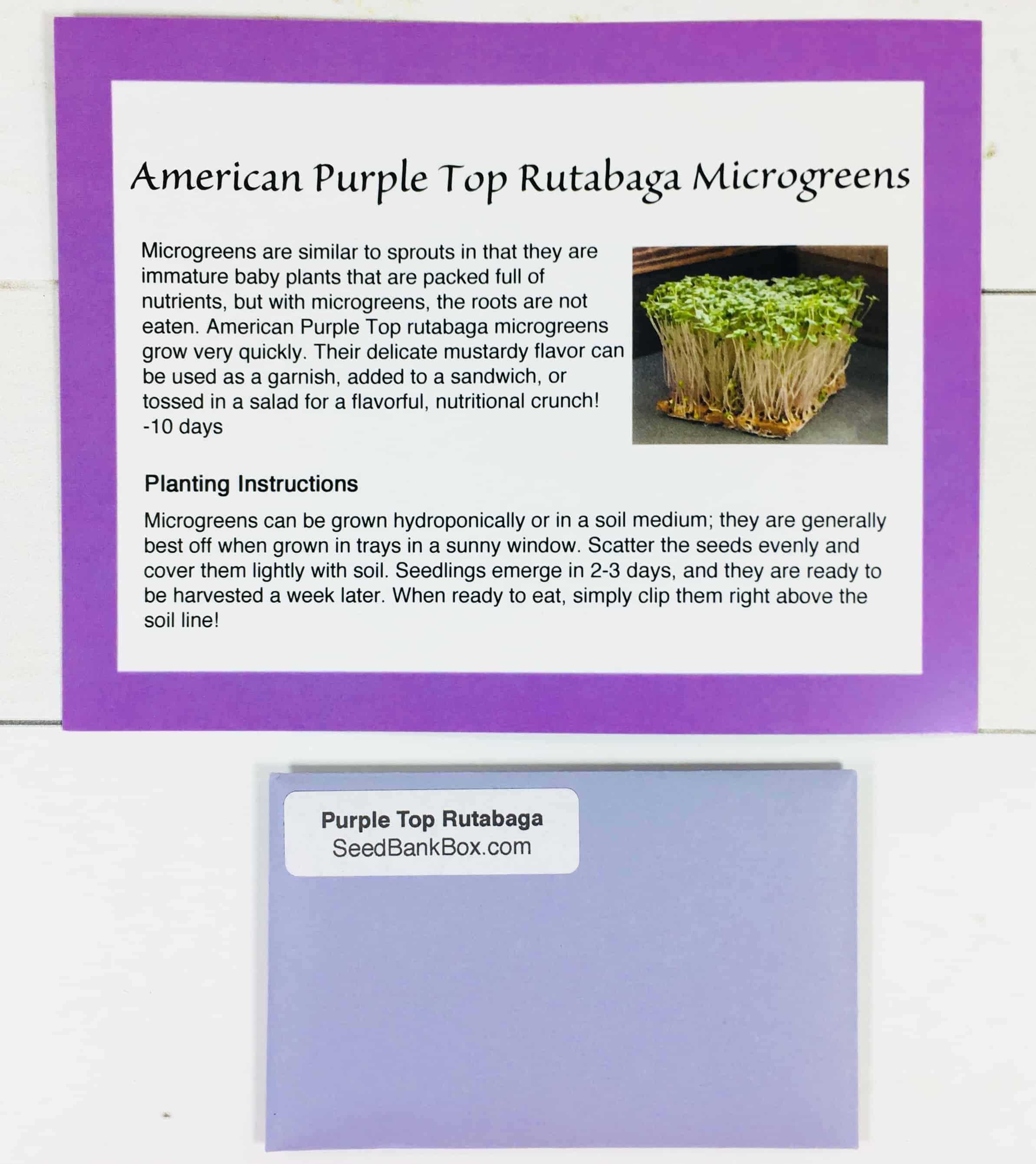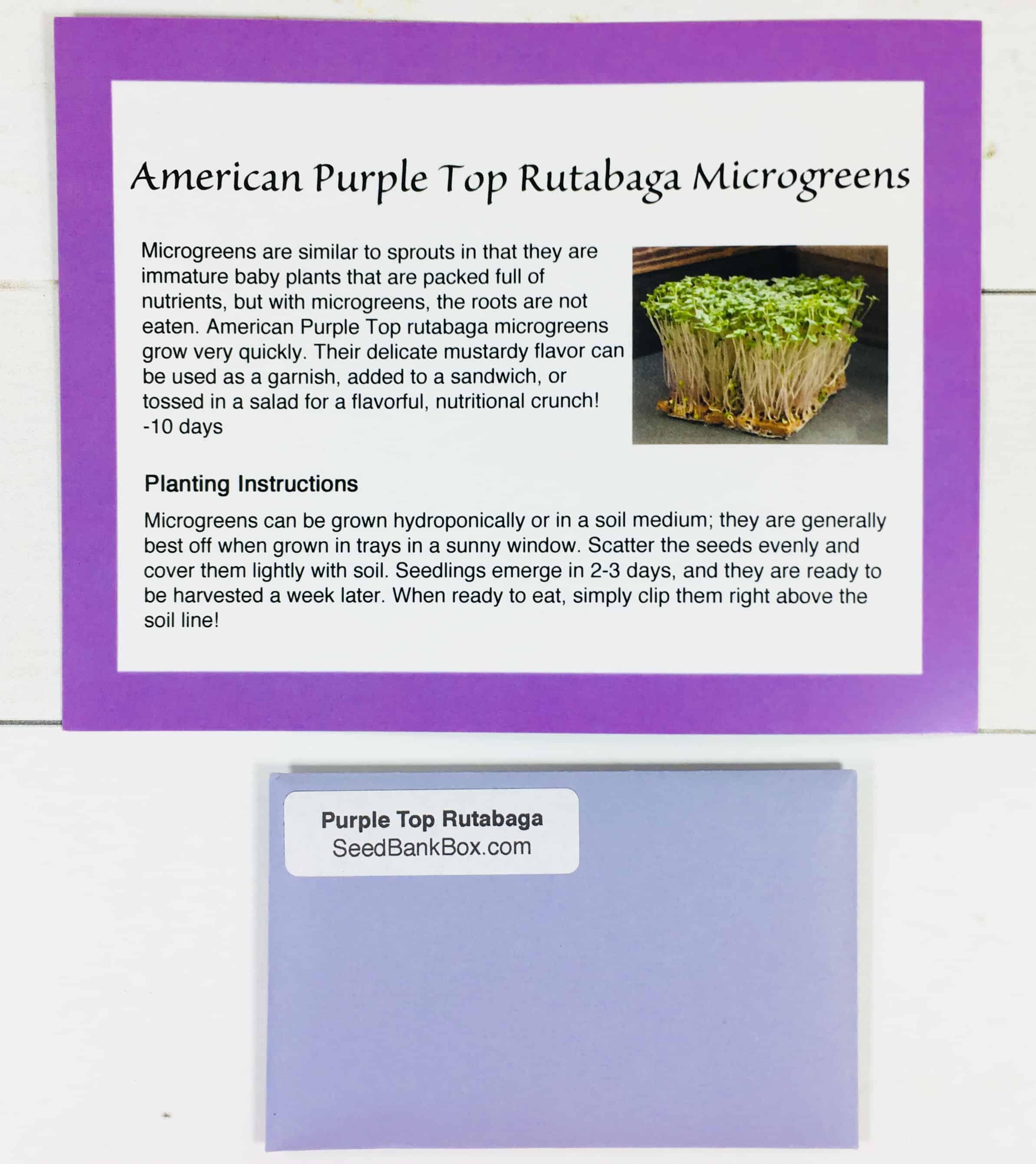 Purple Top Rutabaga Microgreens Microgreens are seeds grown in soil that are harvested about 1-3 weeks after planting. (They are different from sprouts, which are sprouted seeds that are grown in water. Microgreens are "plants" that are harvested after they grow their first two leaves.) I might need to buy another bag of soil and give these a try.
Well, this is a fun box to try! I wasn't sure what kinds of seeds I was going to receive, but these were different and probably not something I would find easily at my local home and garden store. Yes, there were the usual tomatoes, bell peppers, and radishes, but they weren't the usual garden variety (ha!). I mean, I didn't even know that you could plant peanuts in a regular garden! I can't wait to get out there and sow my new seeds and see what grows!
What do you think of our Seed Bank Box? Let me know in the comments, and tell me which seed you'd like to grow!