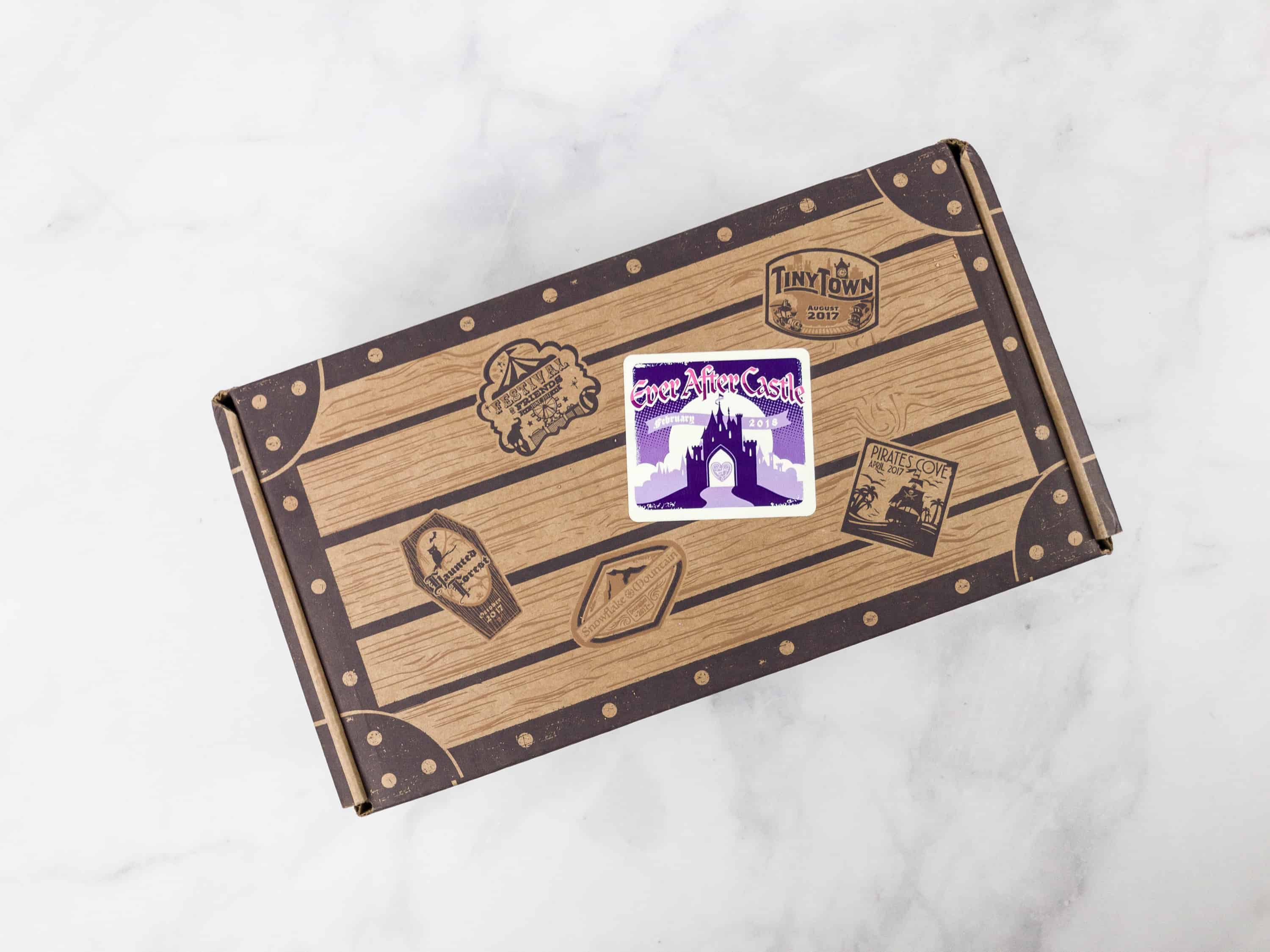 Disney Treasures is a bi-monthly official Disney subscription box produced by Funko in partnership with Disney. Disney Treasures features the most memorable Disney movie and parks moments and every box is filled with 100% exclusive Disney collectibles and accessories created by Funko for Disney fans and collectors. It's the Happiest Subscription Box on Earth!
Funko also produces the Marvel Collector Corps Box, Smuggler's Bounty (Star Wars), and DC Legion of Collectors.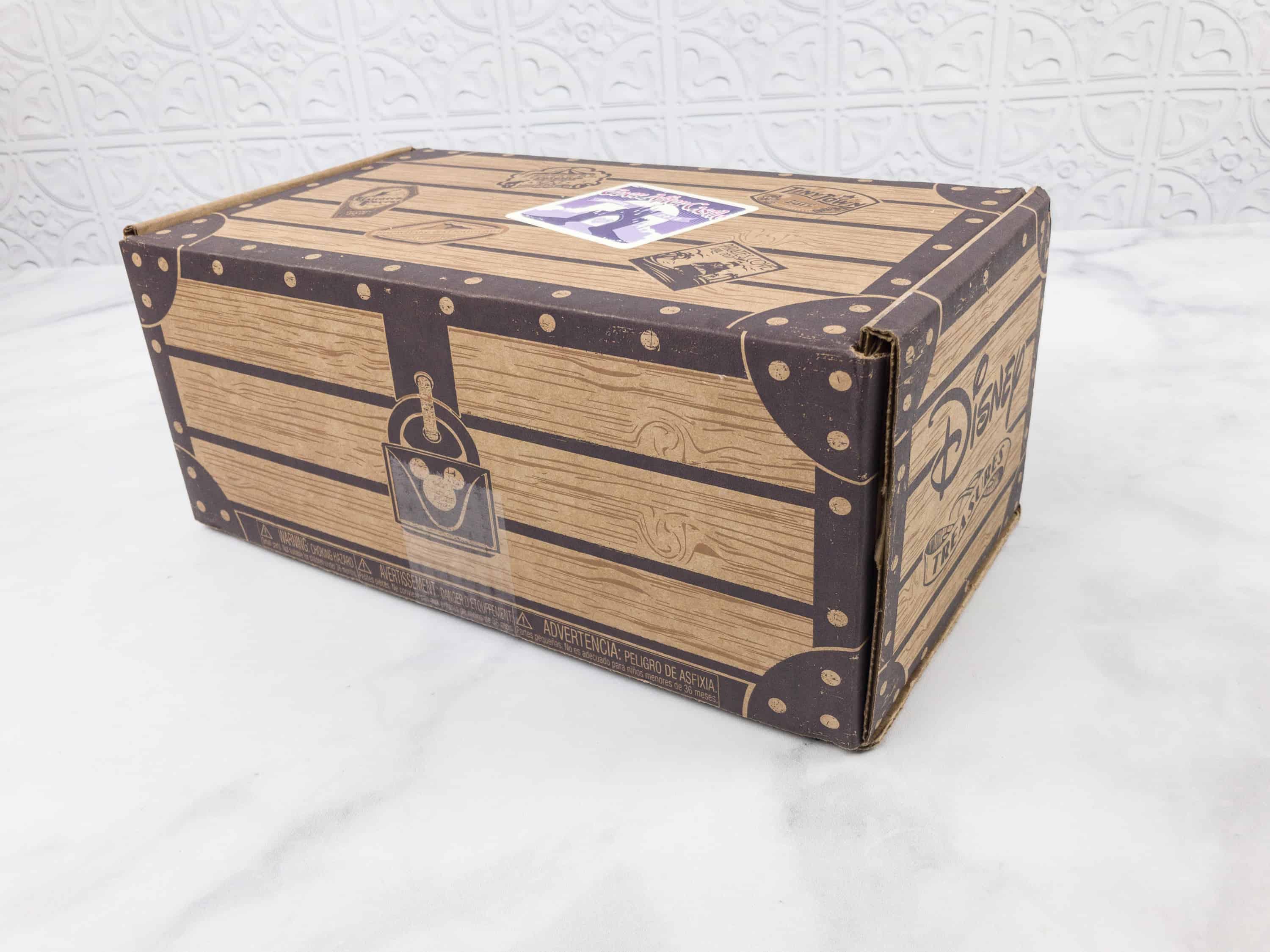 The box looks more like a trunk now than a treasure chest.
When you open the box, you will be greeted with a patch and a pin (like all the other Funko boxes) plus a fun map!
The box is full!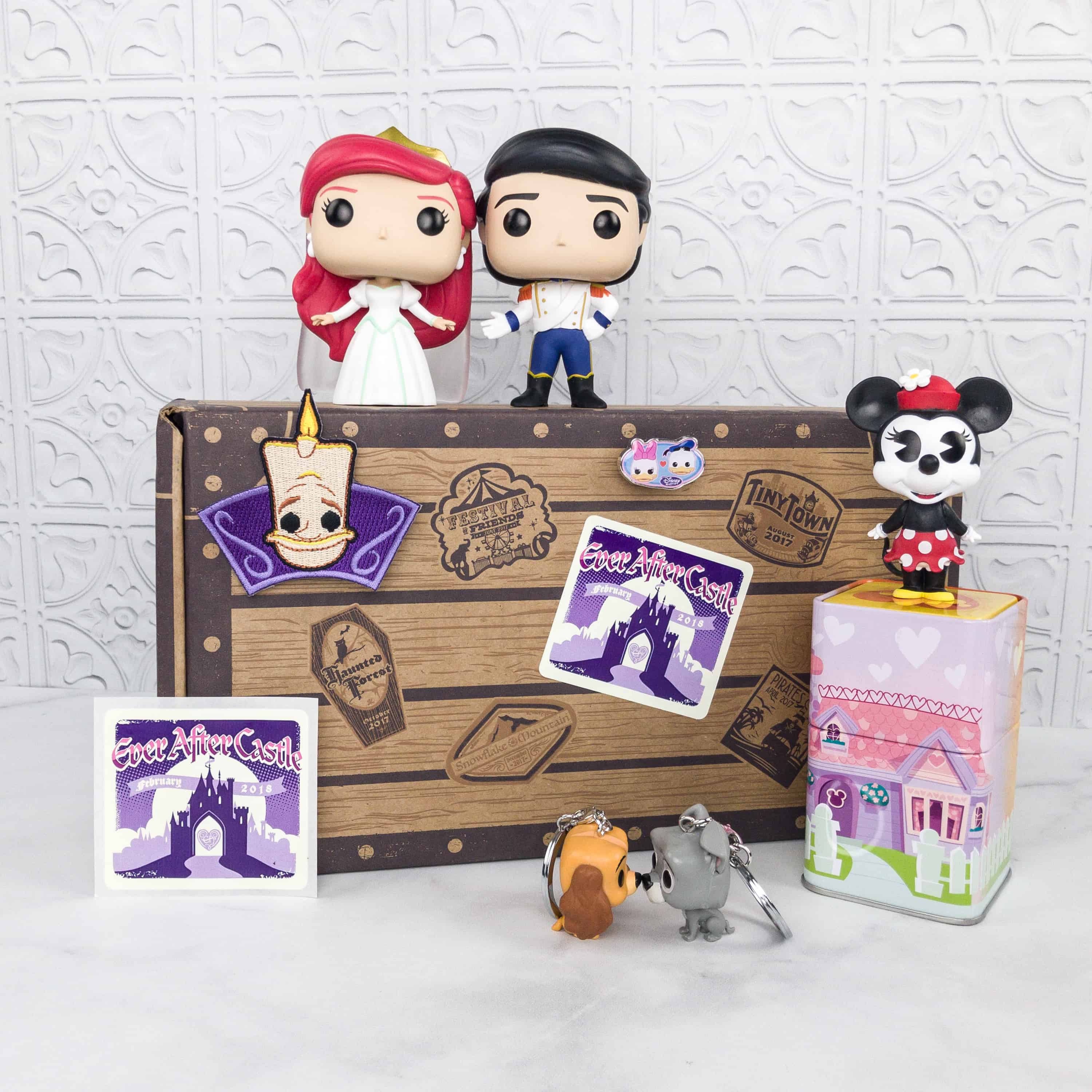 Everything in the Disney Treasures February 2018 box!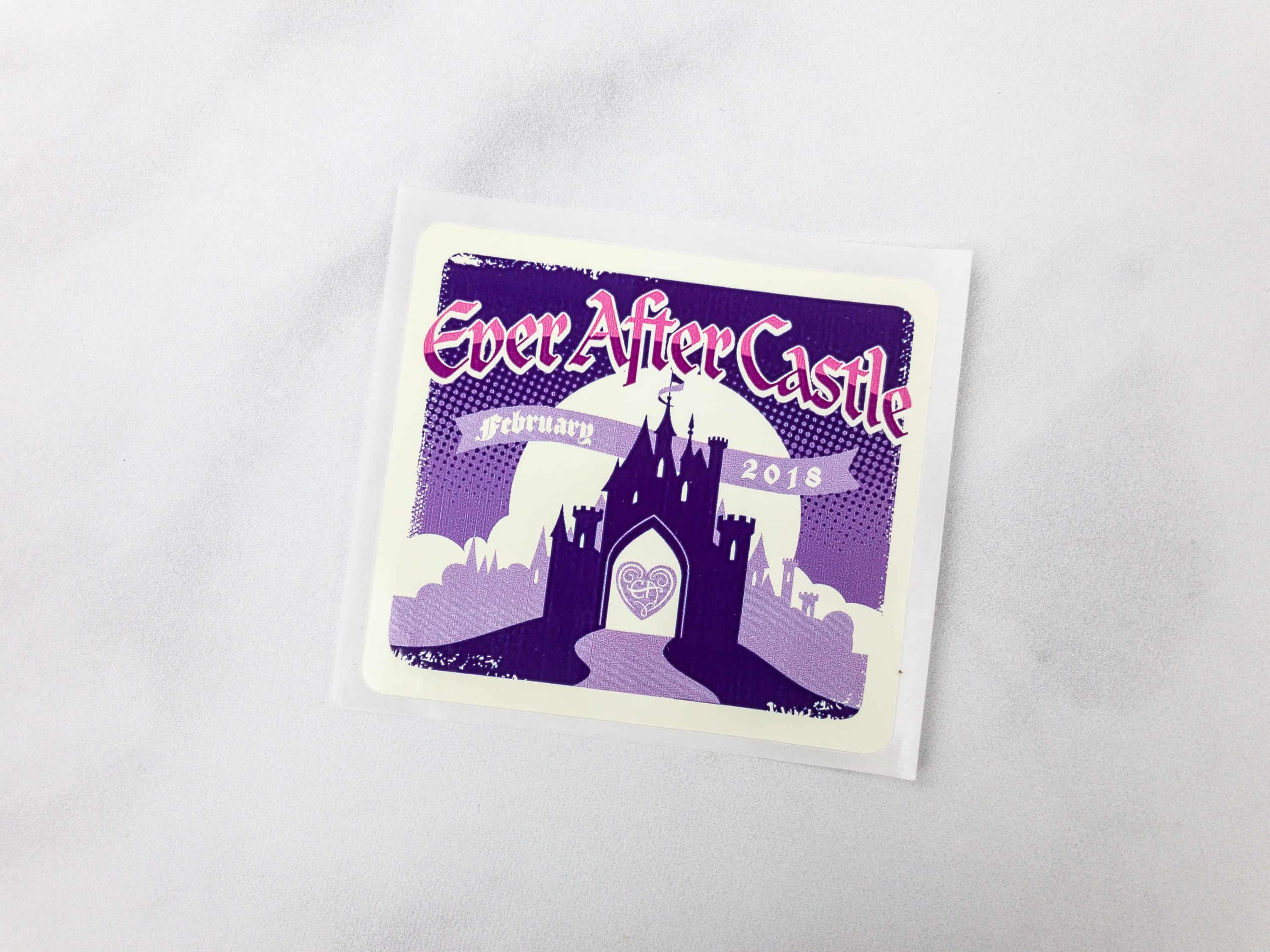 Ever After Castle Sticker. A sticker identical to the one on the top of the box was included in our stash.
Beauty And The Beast's Lumière Patch. The man who was turned into candelabra is this month's featured patch. Lumière is a servant in a French castle ruled by a formerly selfish prince. He is is a prominent member of the prince's unofficial council of confidantes.
This is the last patch that forms the ring around the final circle patch in this set. I can't wait to see what it is!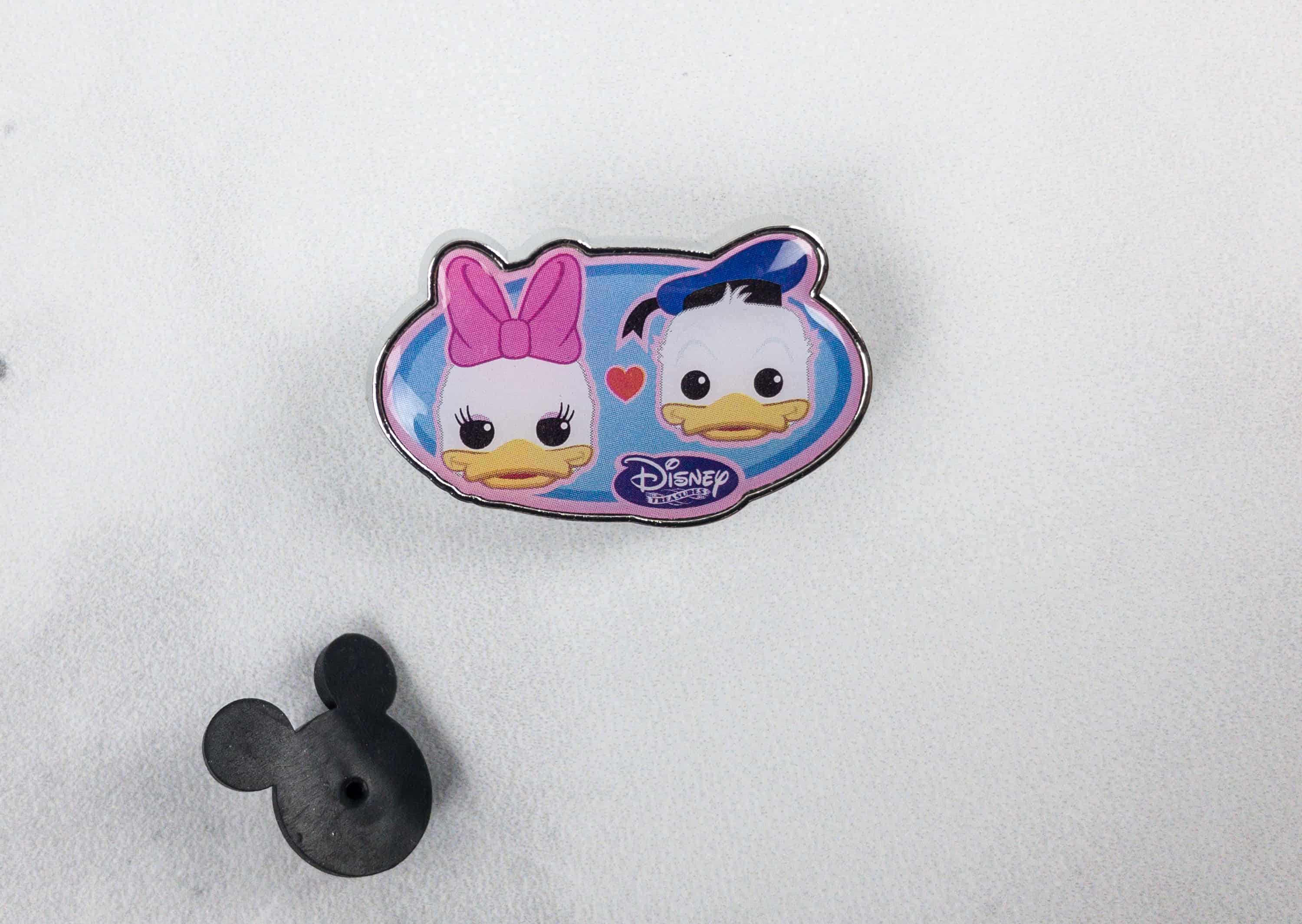 Donald & Daisy Duck Pin. Fitting for Valentine's, this month's pin features our favorite duck couple Donald and Daisy. It has the signature Mickey pin back that you'll find on any official Disney pin.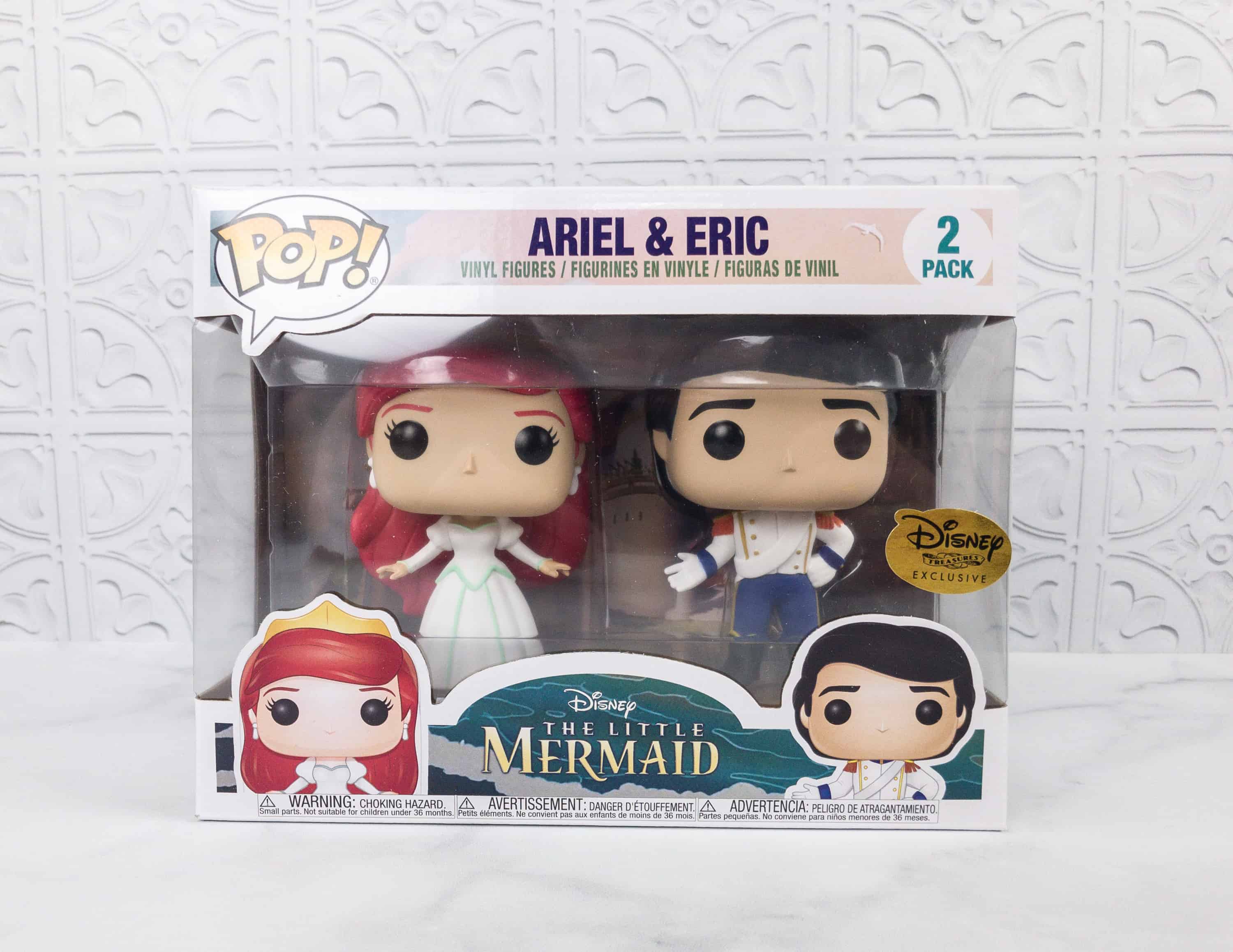 Funko Pop! The Little Mermaid Ariel & Eric Vinyl Figures. Another Disney pairing we love is included in the box, Ariel and Eric from The Little Mermaid. They arrived in a cool looking box which you can also display.
This is the first Disney Princess in a wedding dress and the first sculpt of Prince Eric!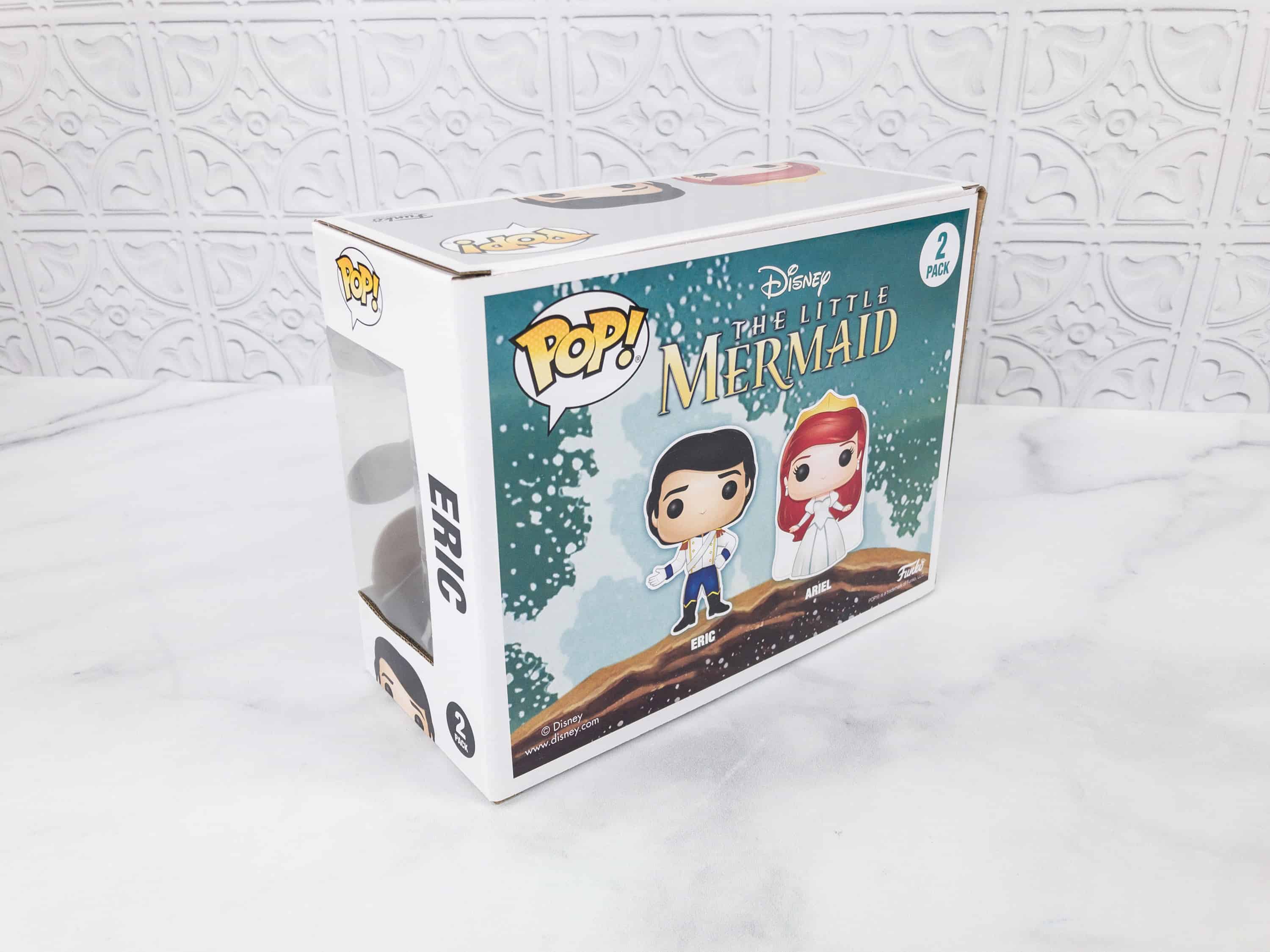 The back of the box shows an illustration of Ariel and Eric on a cliff with huge waves at the back.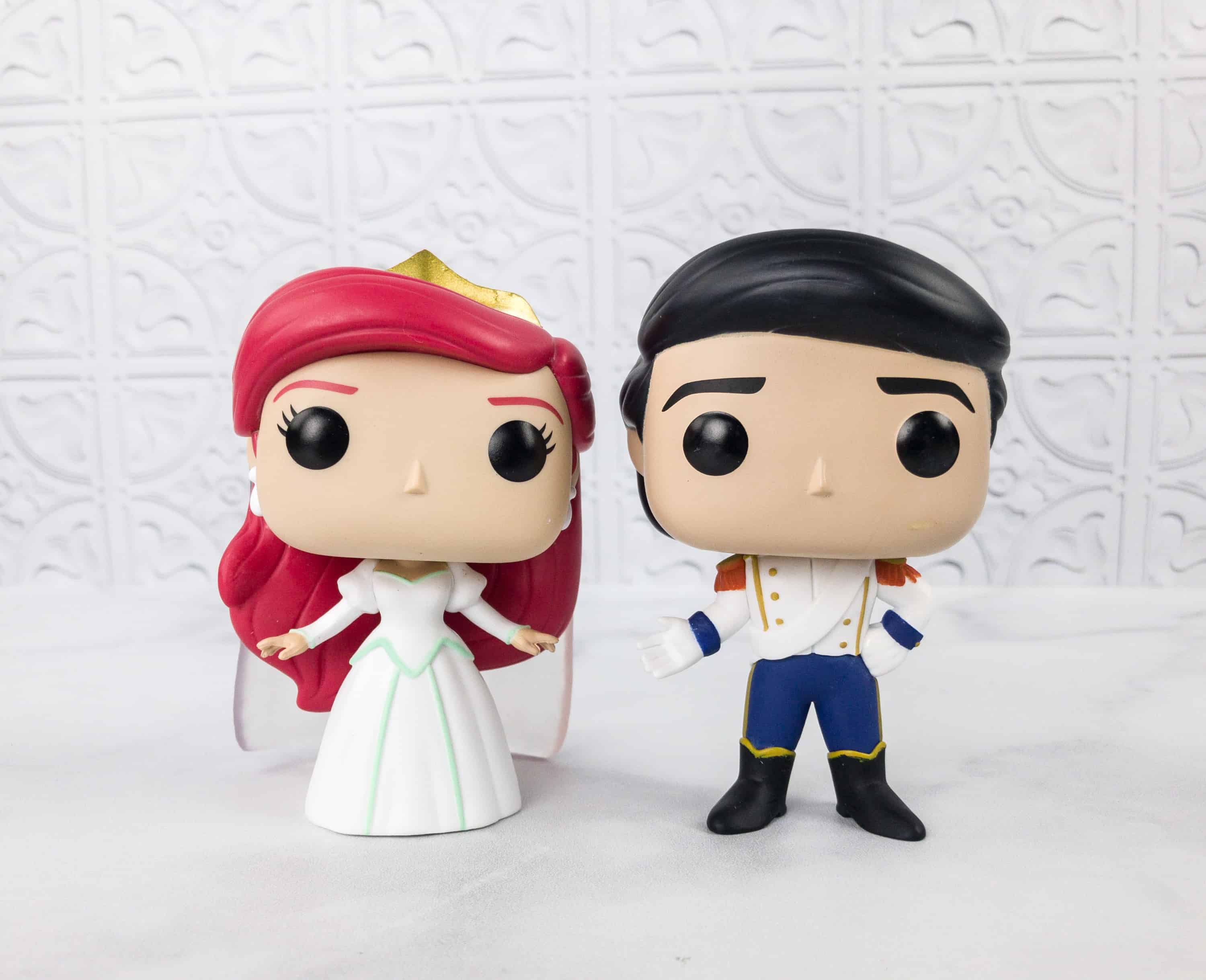 Ariel and Eric are both wearing their wedding attire. Ariel looks so pretty in her white long sleeved dress, while Eric's suit is inspired by 19th century British royalty and British military uniforms.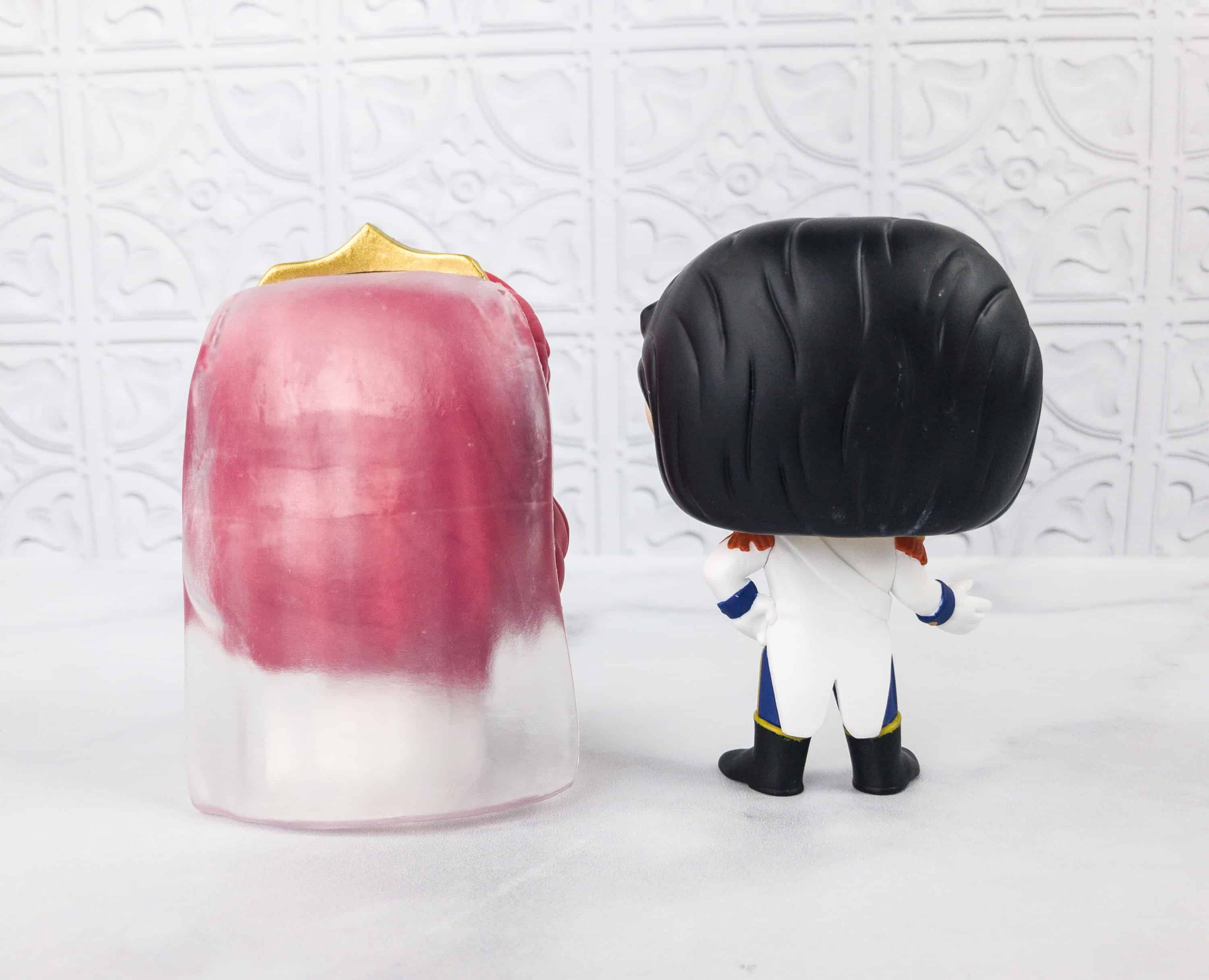 Ariel is even wearing a wedding veil. I'm loving the details!
Prince Eric, after being saved by Ariel, immediately fell in love with this mysterious girl with a beautiful voice and made it his primary goal to find and marry her. Aaah, this is making me want to rewatch the film!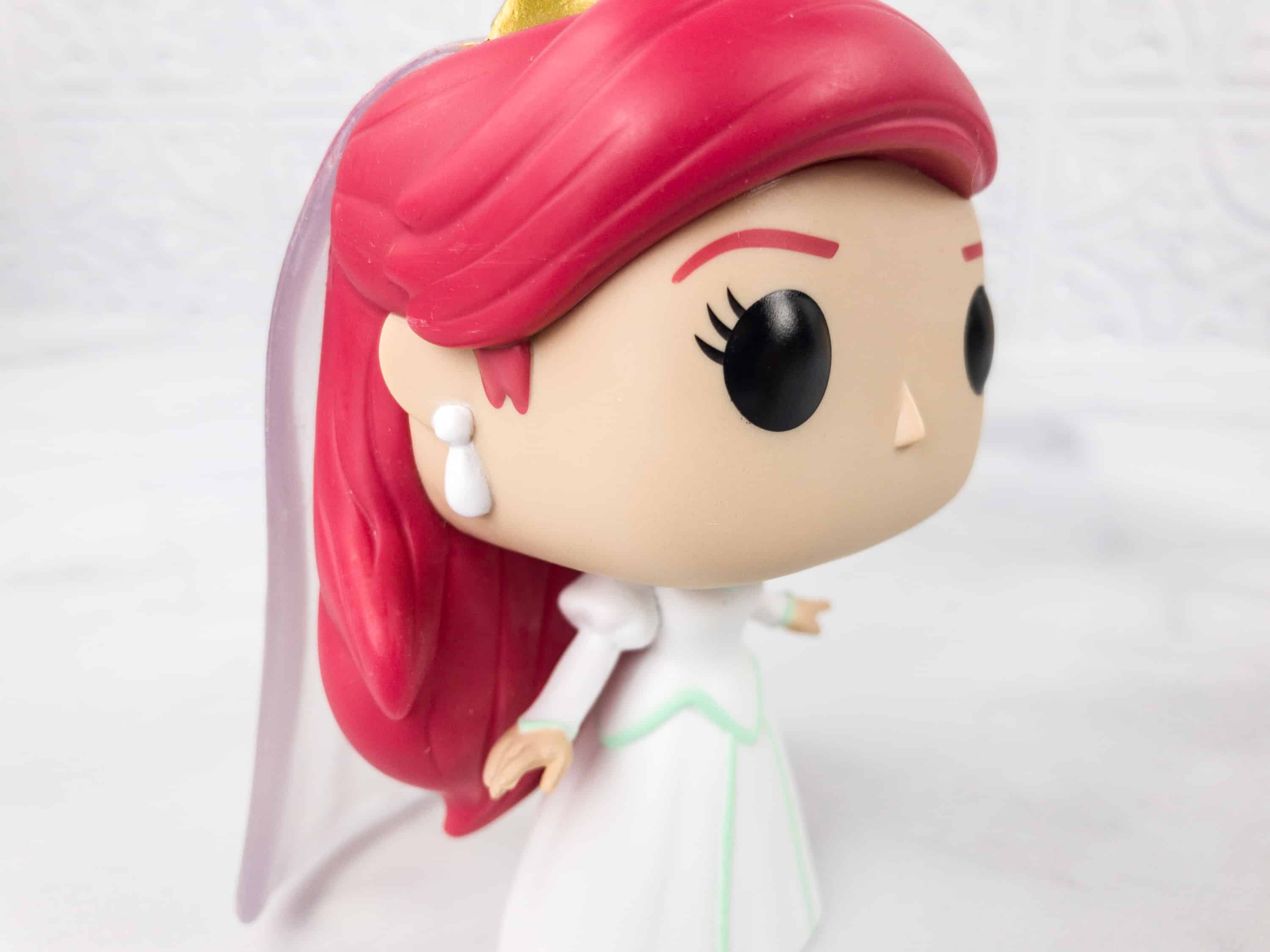 Of course, there's Ariel's long red hair. She's also wearing cute white earrings.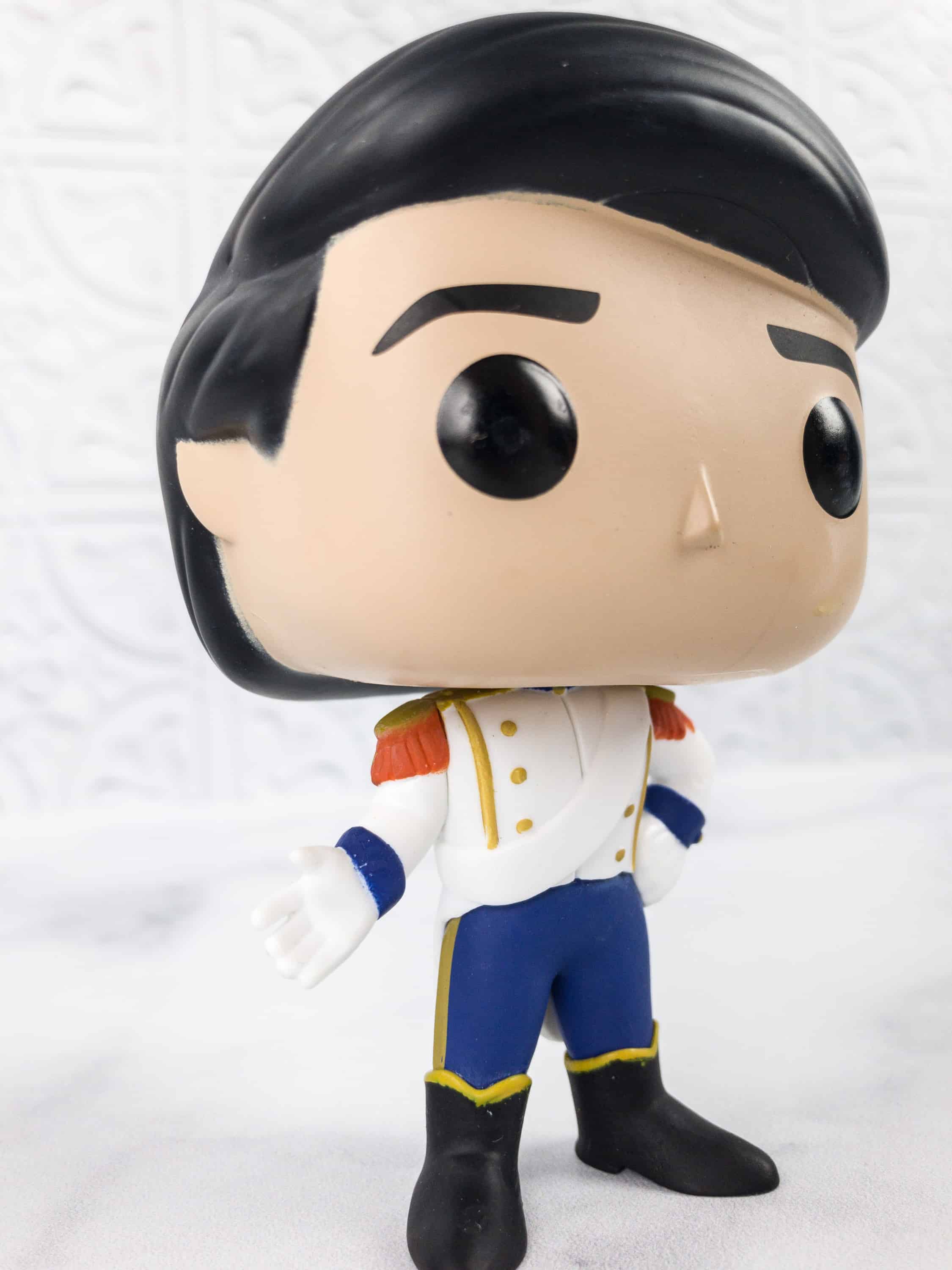 The complete uniform Eric is wearing includes a white long sleeved top, blue pants, and a pair of riding boots.
I've never seen a human this close before. He's very handsome, isn't he?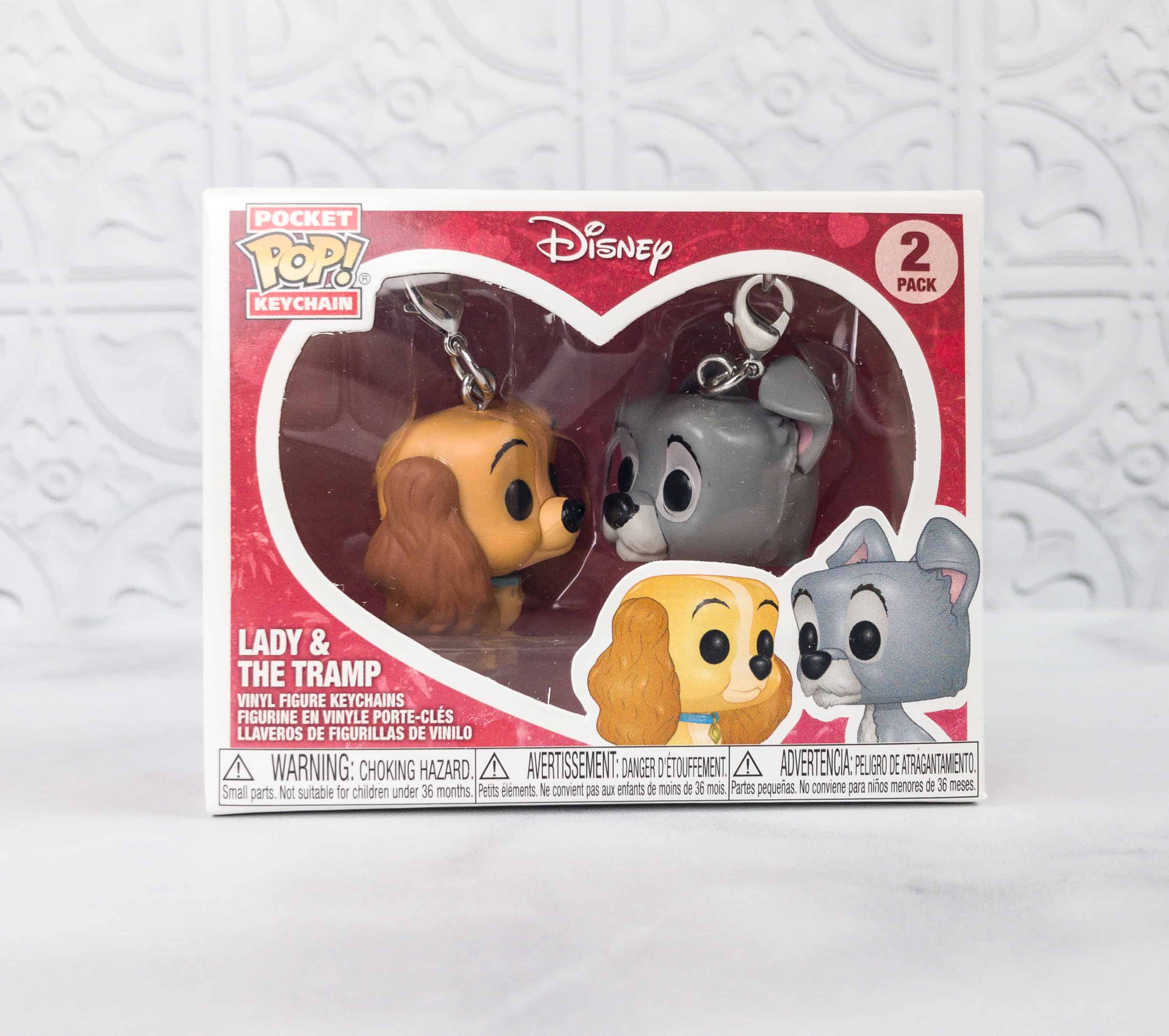 Funko Pocket POP! Disney Lady & The Tramp Exclusive Keychain 2-Pack. More Funkos to love! The box has a huge heart shape design and in the middle of it is where Tramp and Lady are positioned face to face.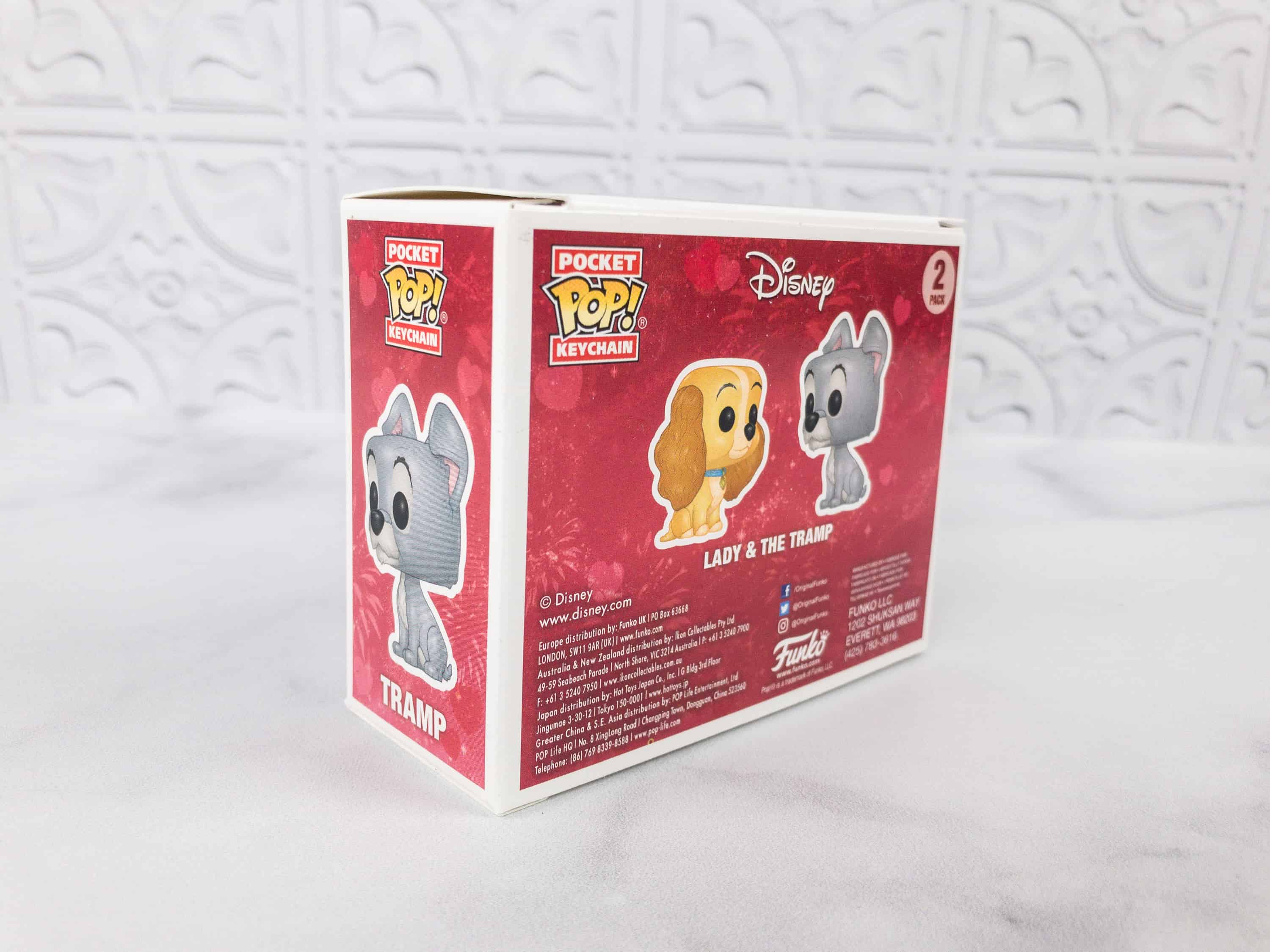 The back of the box features Lady and Tramp surrounded by hearts and fireworks.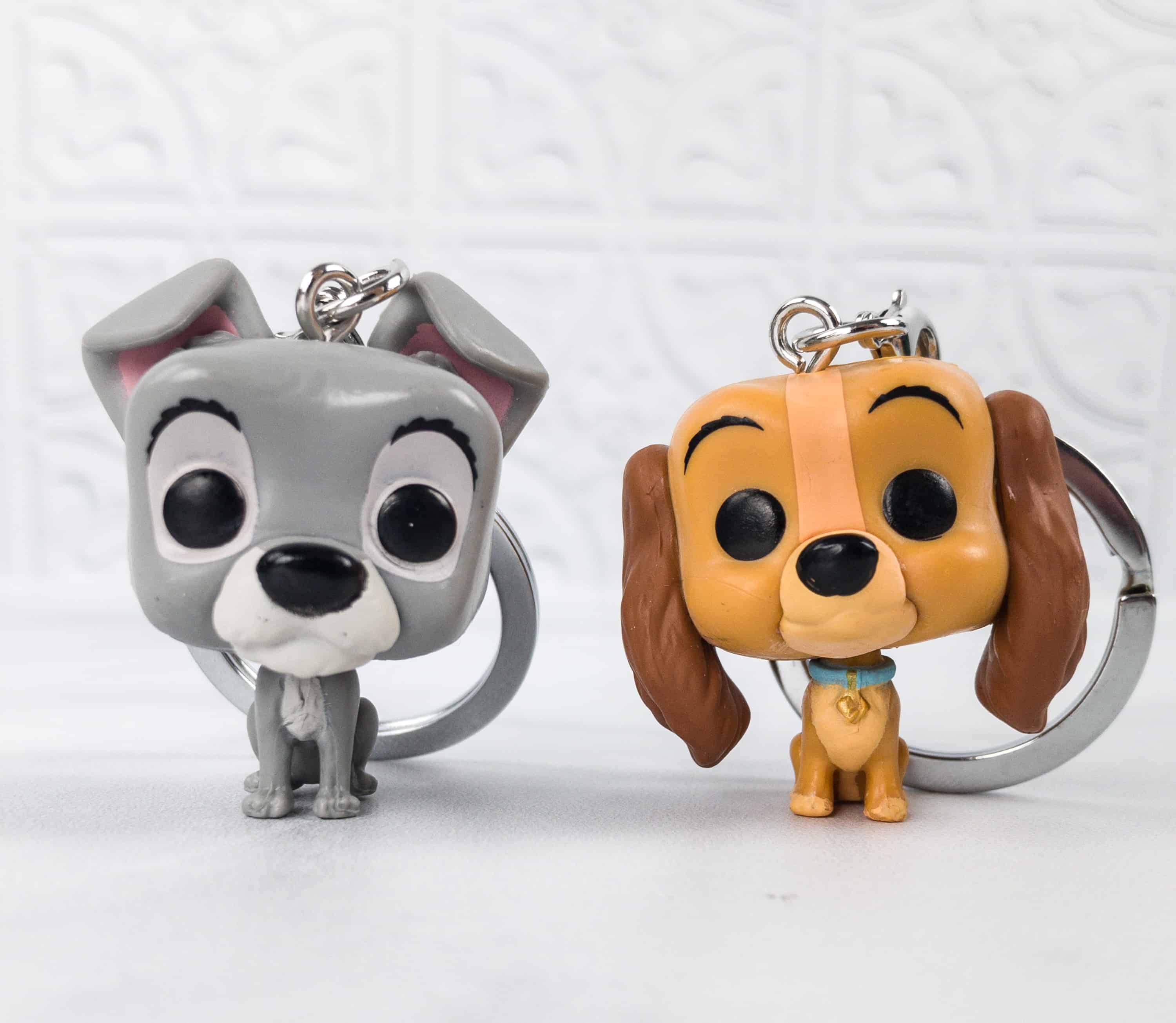 For those who are not familiar, Lady and the Tramp is an animated romance film produce by Walt Disney in 1955. The story centers on a female American Cocker Spaniel named Lady who lives with a refined, upper-middle-class family, and a male stray mutt called Tramp who greatly fell in love with each other.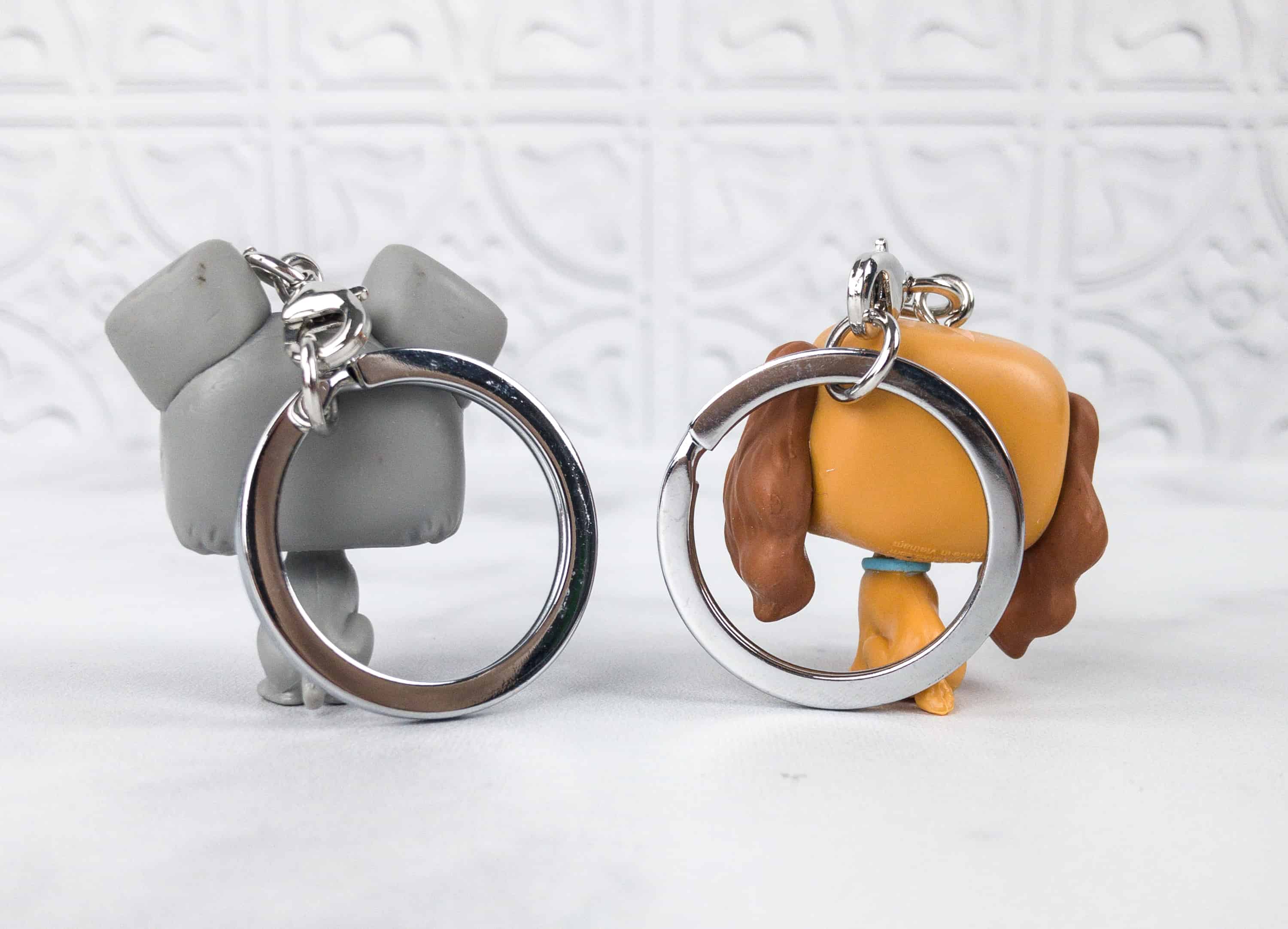 The key rings are almost as big as the keychains!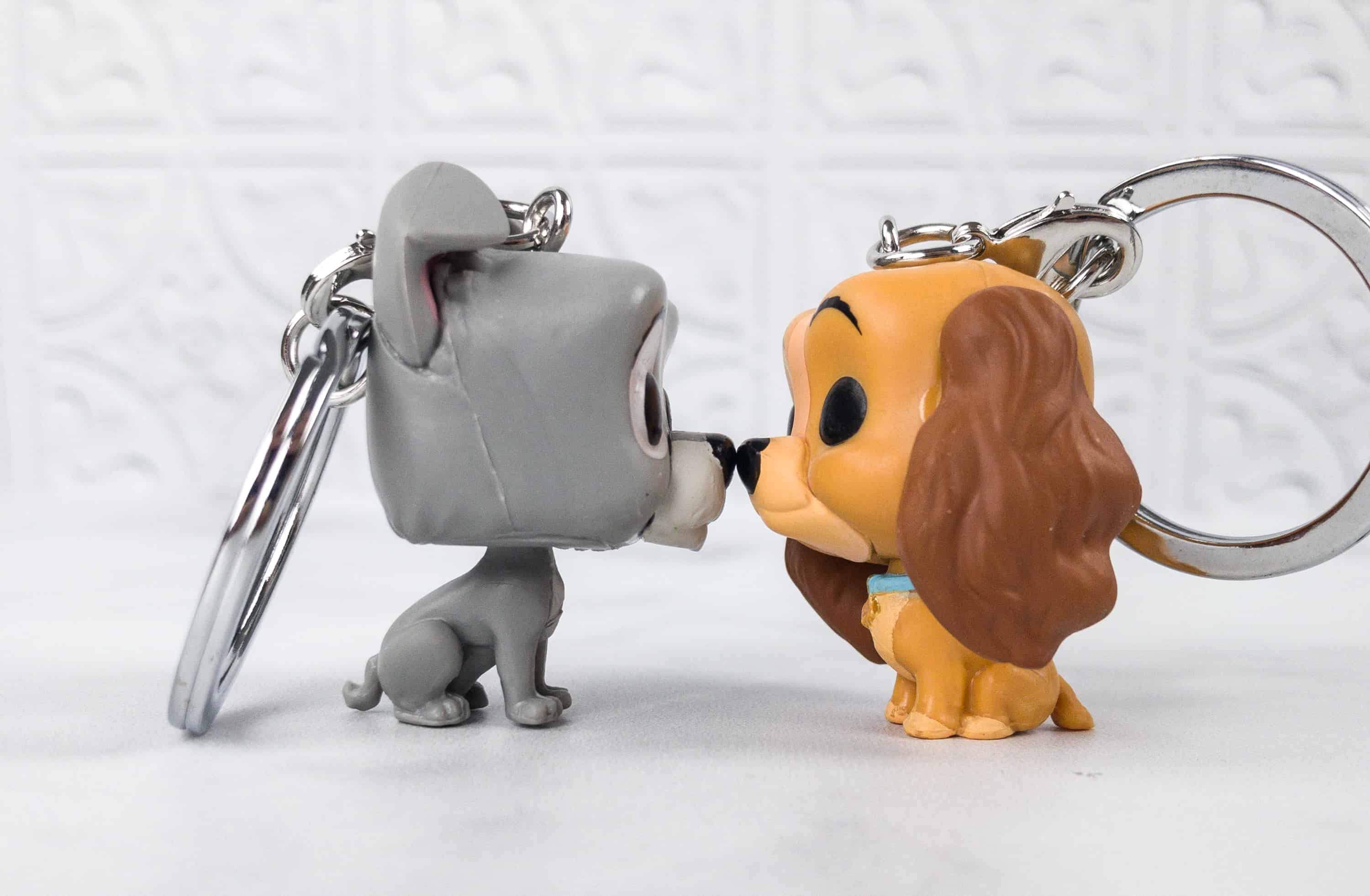 Each of them has a magnet on the nose that automatically attracts when they are near each other.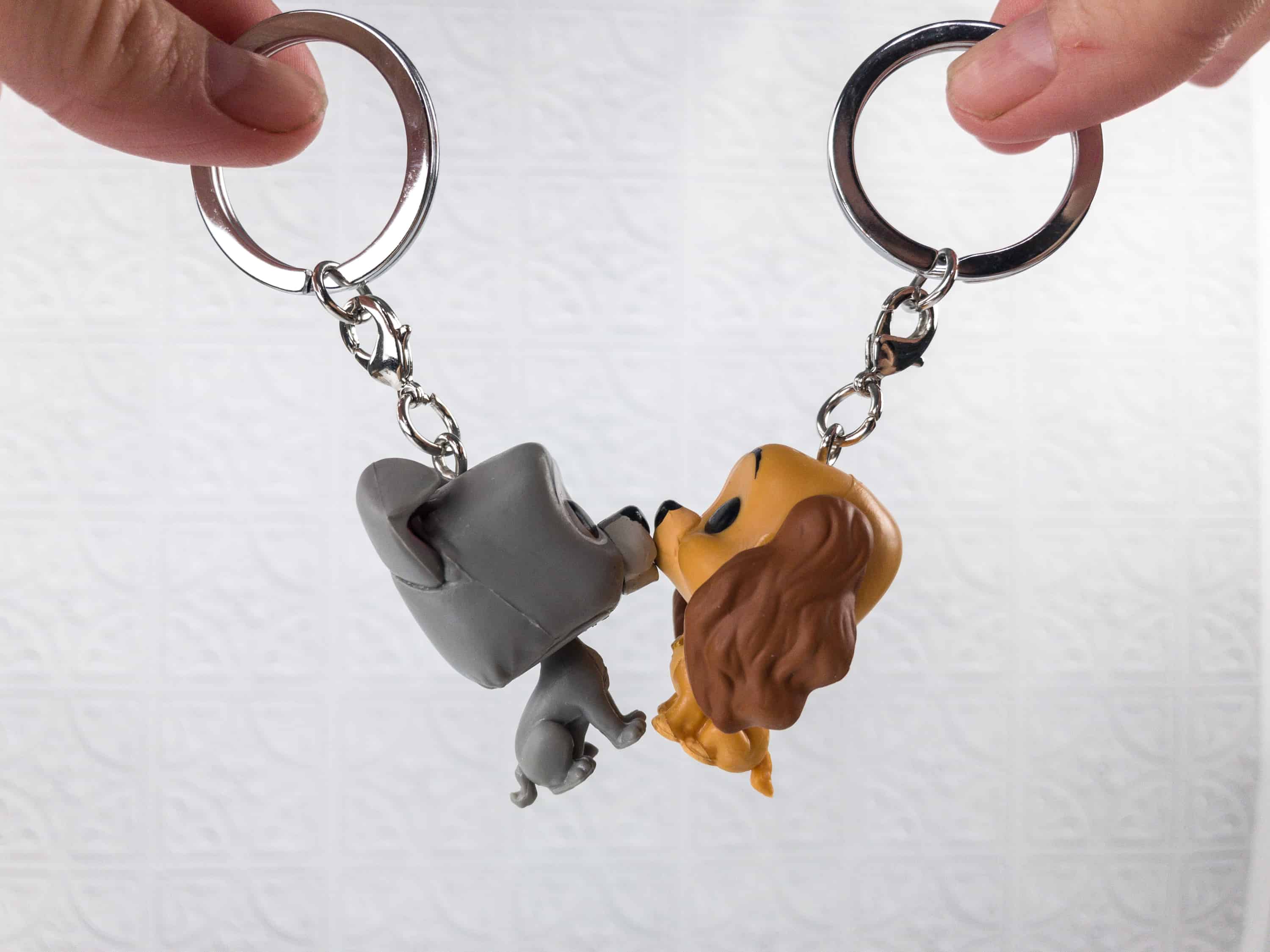 This is too cute!!! I have to now admit that me & my husband's profile pics on our WDW account are Lady & Tramp and we will be dorkily kissing our keychains constantly.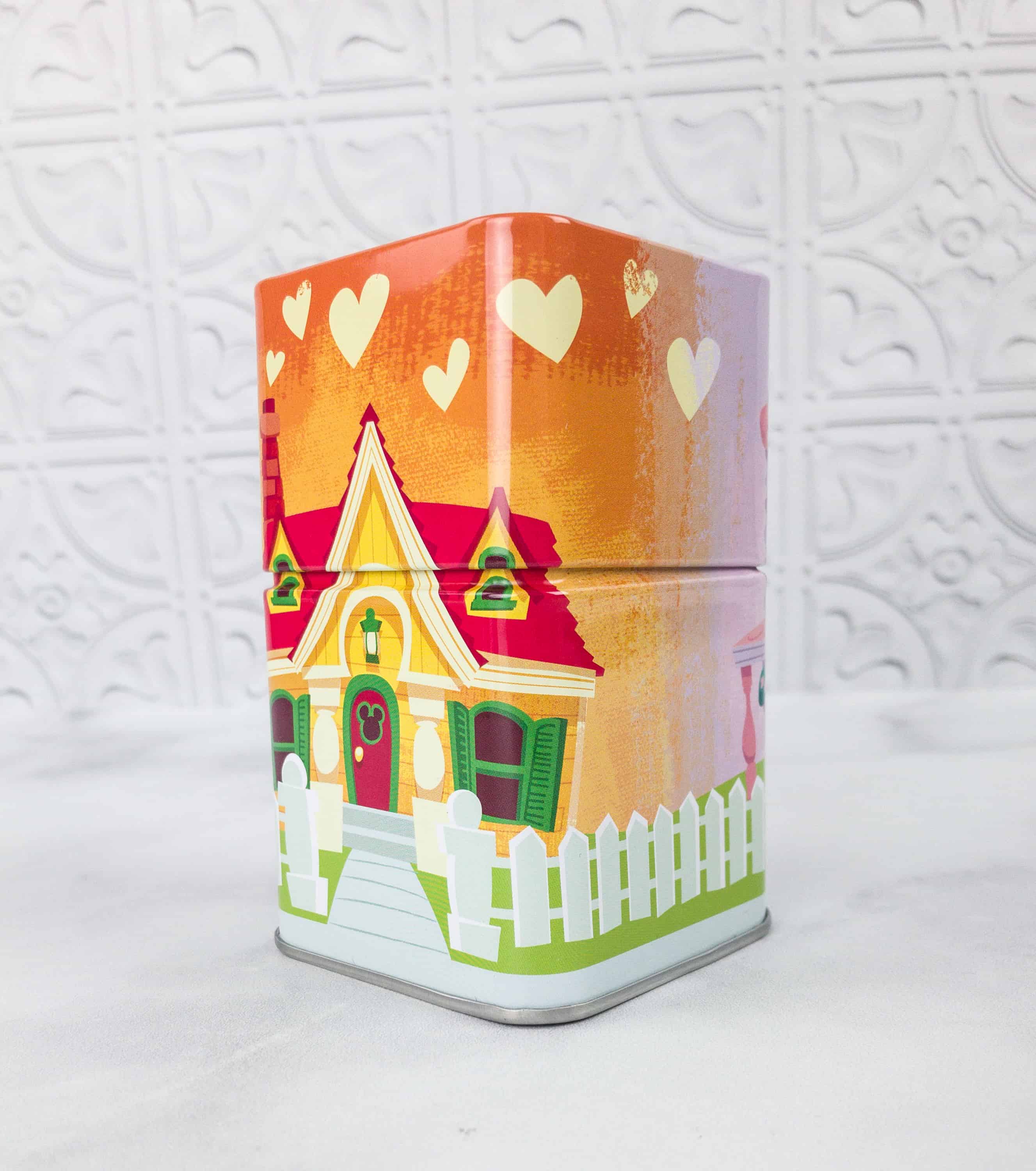 Minnie Mouse Mystery Mini Figure in Tin. This container features one of the most famous houses in Disney world, Mickey's house!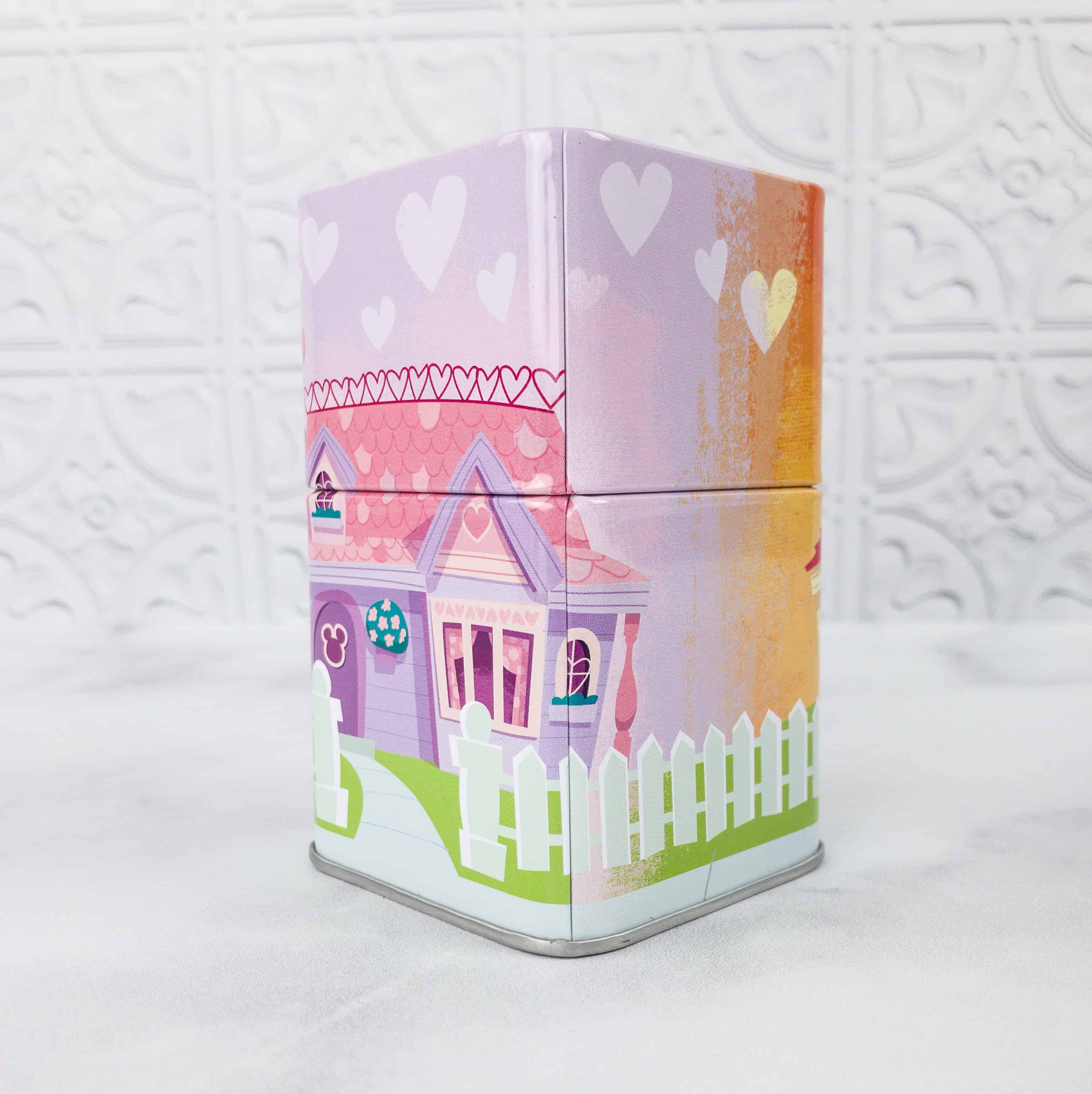 Meanwhile, the other side shows Minnie's lovely house. Both houses are really cute!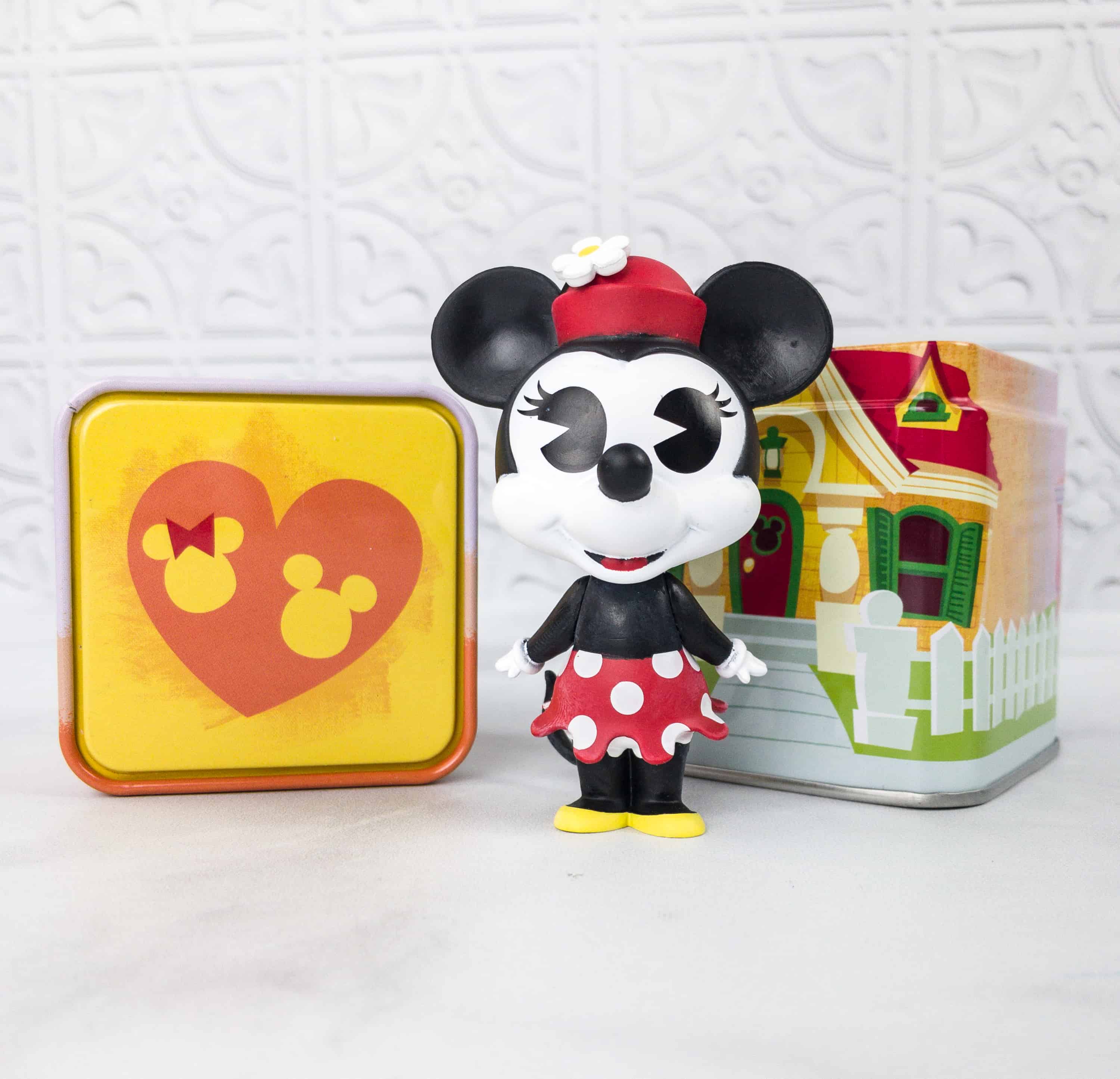 Inside the box is Minnie, the well-known partner of Mickey.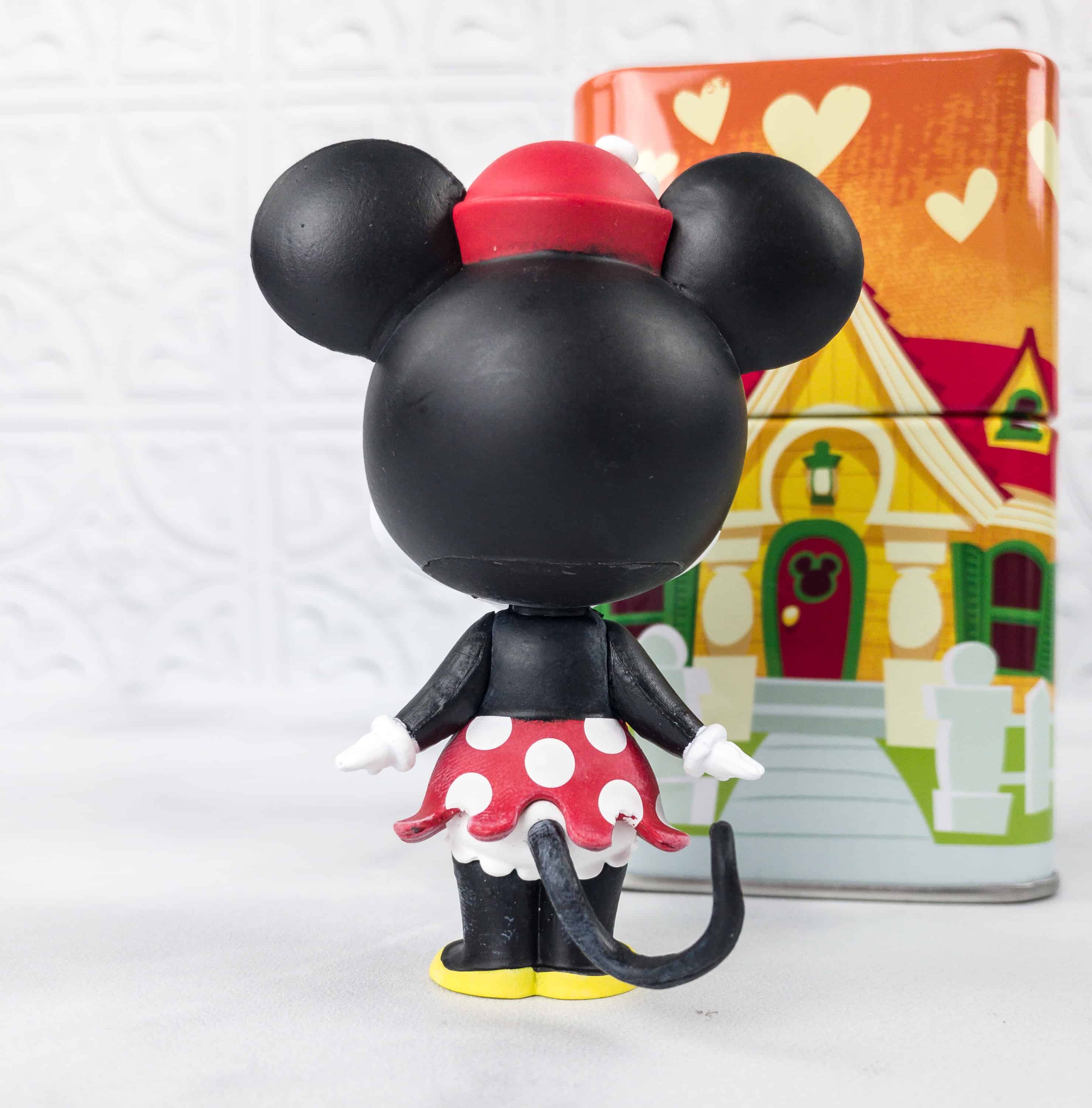 She's so gorgeous wearing her trademark red with white polka dot dress.
Minnie has a classy, cheerful, and feminine character. She is filled with love and affection, sweet to everyone she comes across, and can typically see the beauty in most things.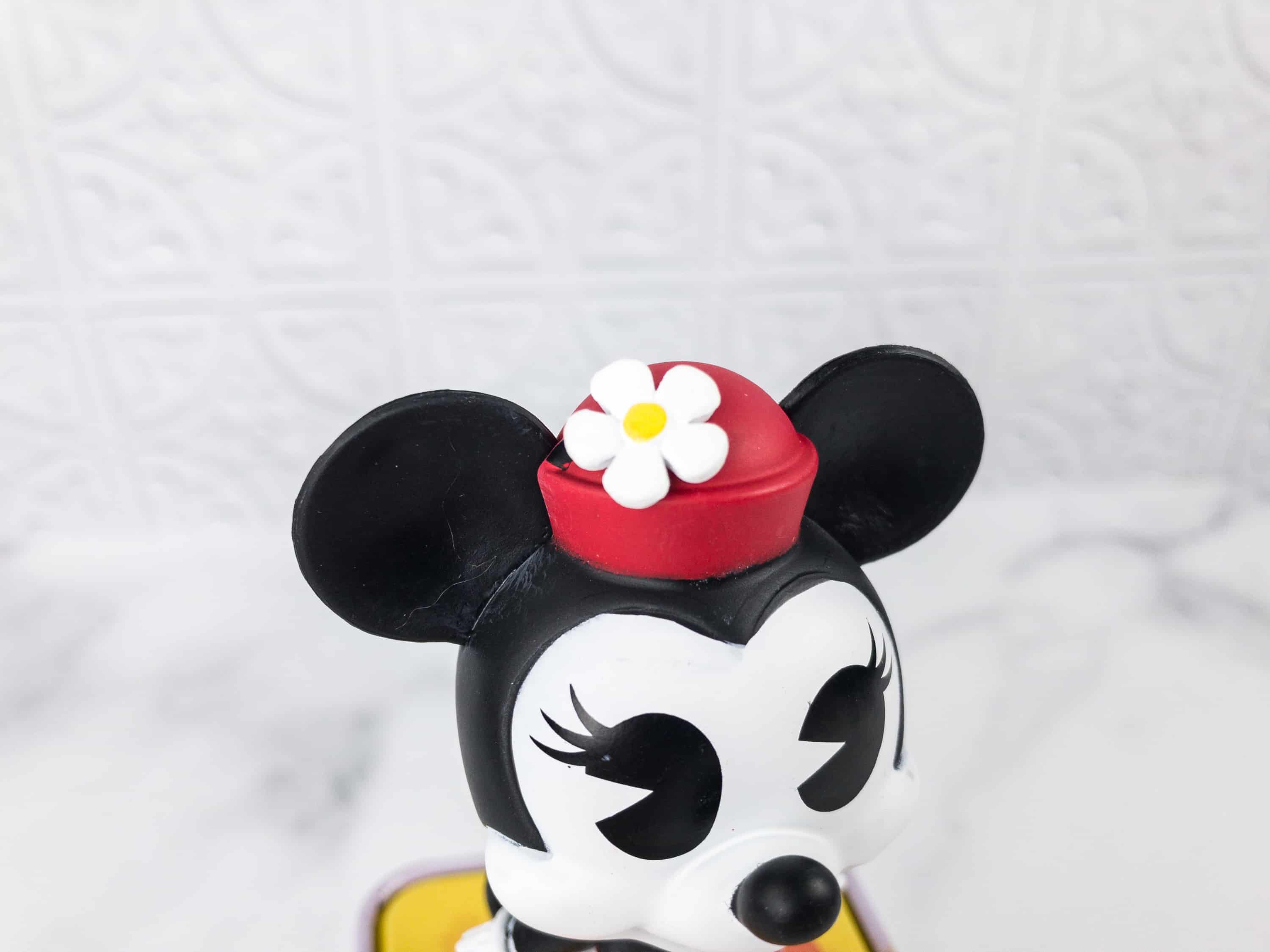 She is not wearing her famous large bow but still looks beautiful with this red hat with flower.
This month's Disney Treasures box is overflowing with cuteness. We love all the pairings featured in this box, and we're even happier because they came just right in time for Valentine's. With 100% exclusive Disney collectibles and accessories that only costs $30 every other month, it's just fitting to call this the happiest subscription box on earth!
What did you think of this month's Disney Treasures box?