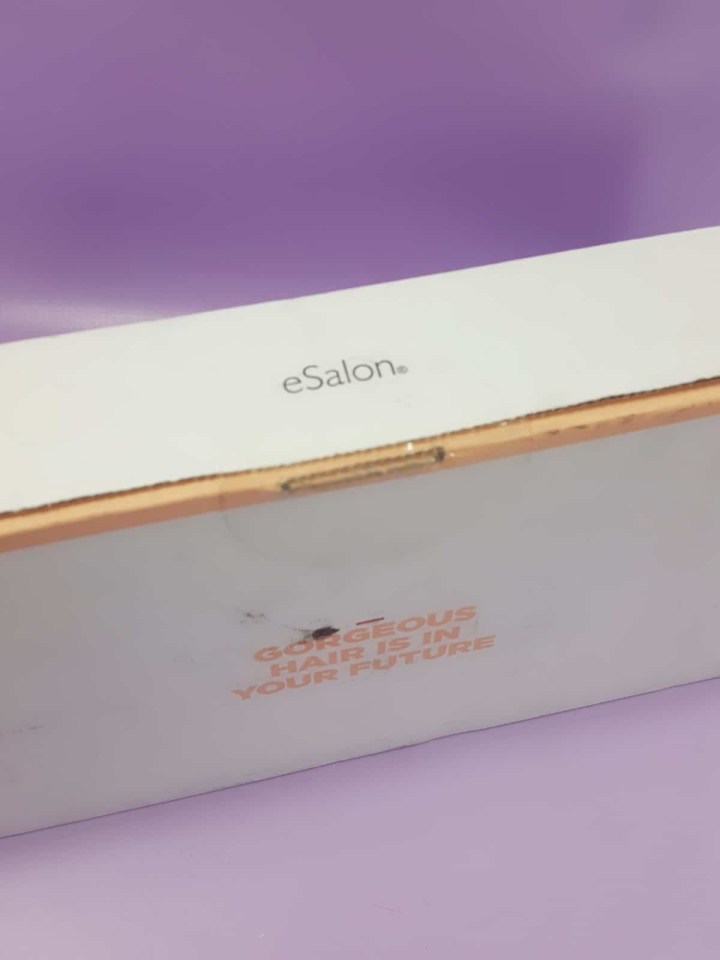 eSalon Custom Hair Color is an at home custom color subscription. When you first log in and sign up you fill out a survey and answer questions about what you are looking for in a color and what color you currently are etc. eSalon then has a chart showing where you are and what would work for you. From this, they will send a custom blended color right to your door. They have recently changed up their two different subscriptions into one so we got a large box this month with out color and the extras.
First look in the box and you will see your customized information and instruction card on top of your coloring supplies and your extras. This month we have new colored bags in the box. They now match the peach coloring of the box.
DEAL: eSalon's color is $24.95 per box, $19.99 on subscription – try your first month for $10 with this link!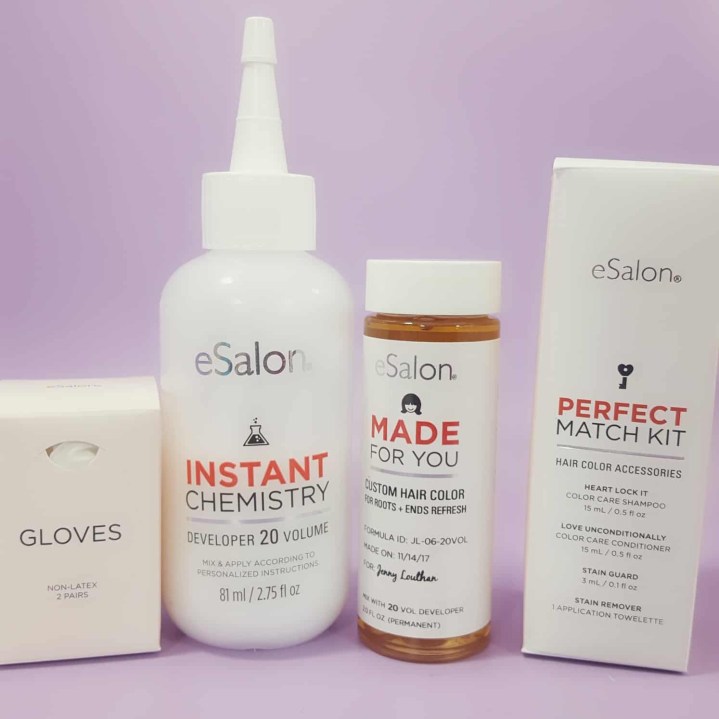 The box comes with the developer, color, perfect match kit, and new this month a cute little box with a couple pairs of gloves inside.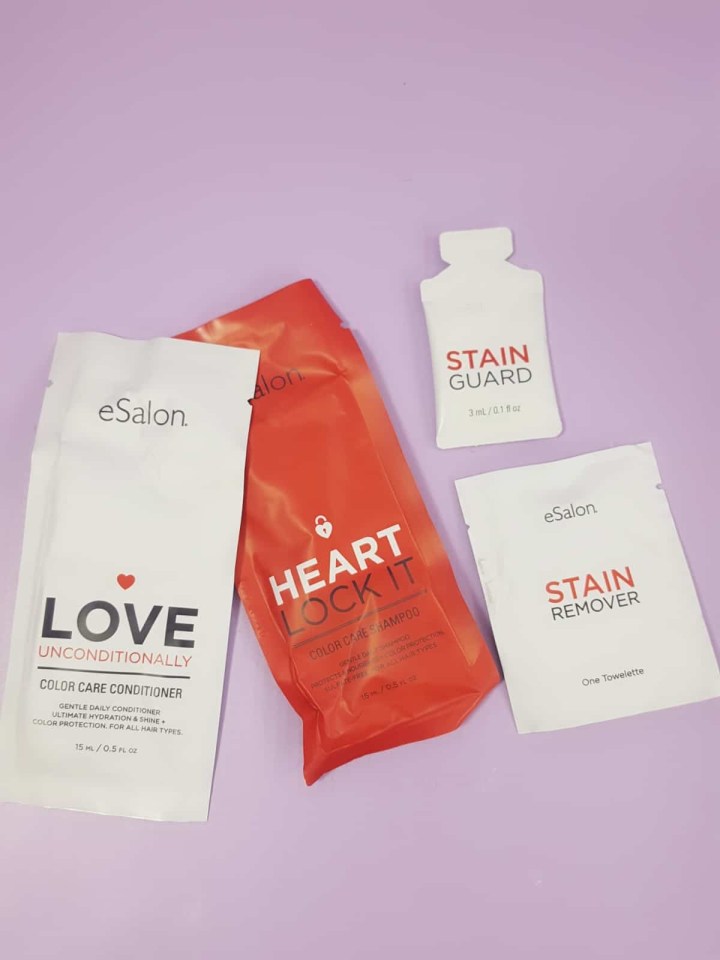 The perfect match box comes with stain guard and remover, and shampoo and conditioner.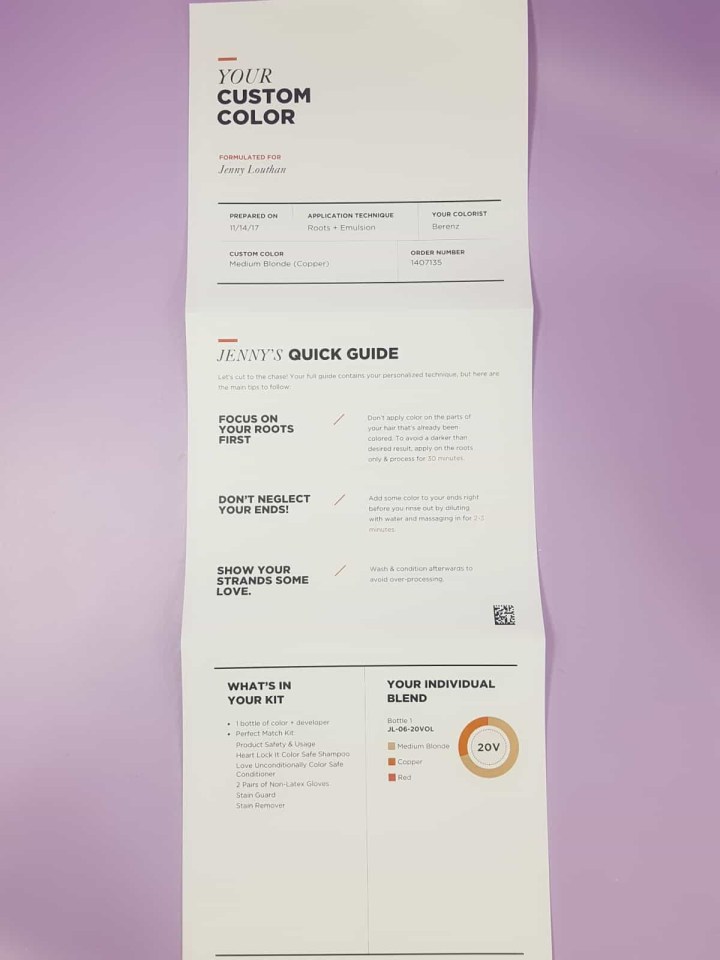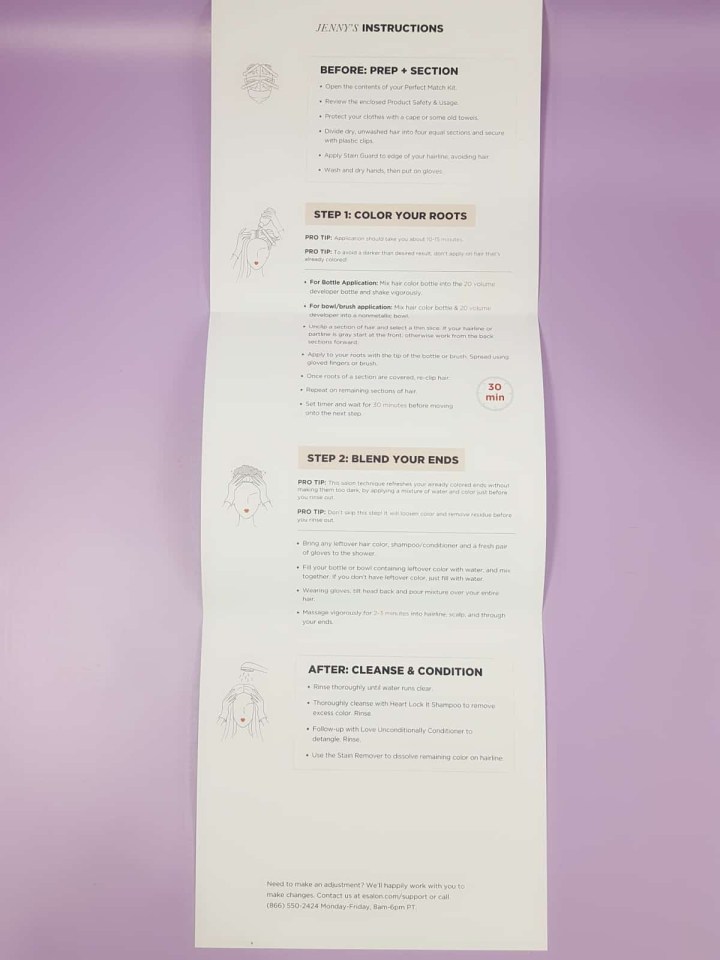 The subscription comes with easy to follow instructions.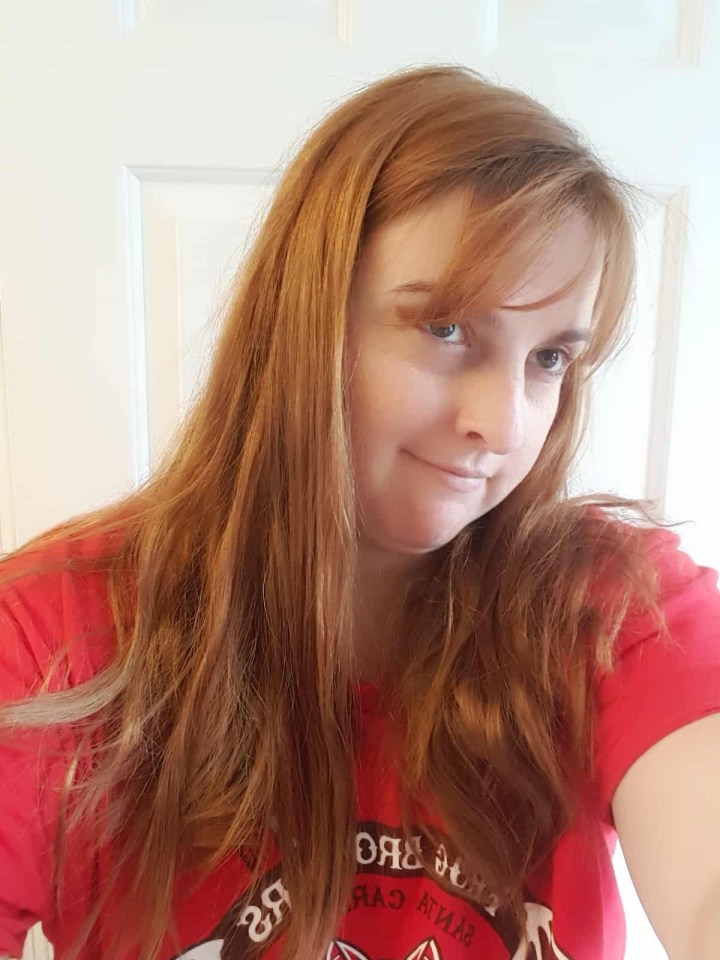 Here is me before I colored my hair. I don't go for a major change but just a refresh and a bit of a cover up.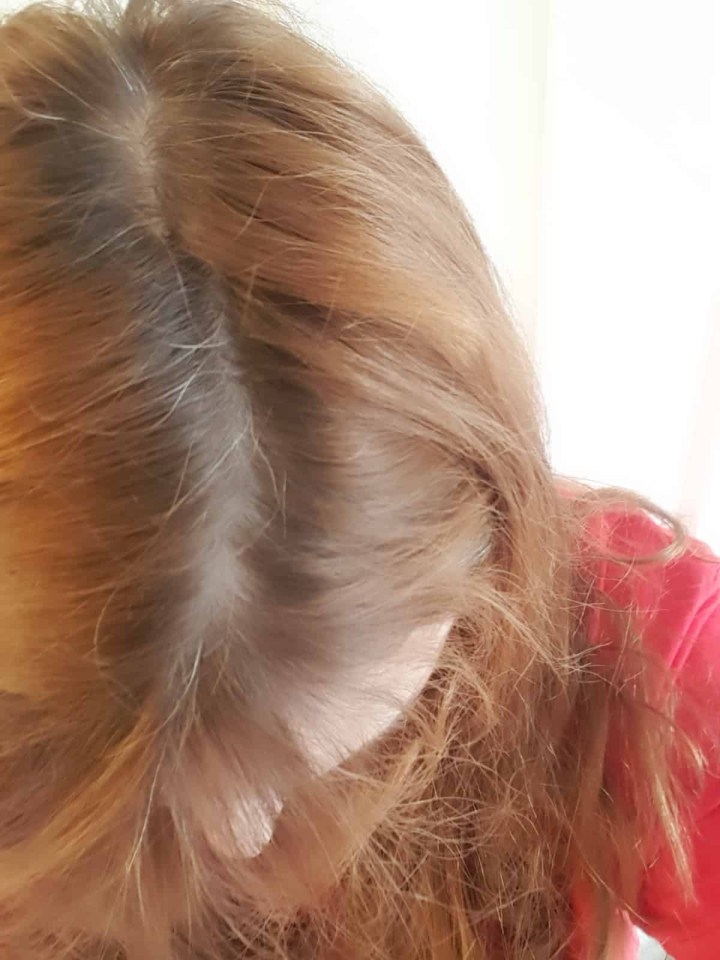 I really need to take this picture more often so I can see the top of my head.  I've had this color a week or so but haven't had time to color yet so it was getting really bad.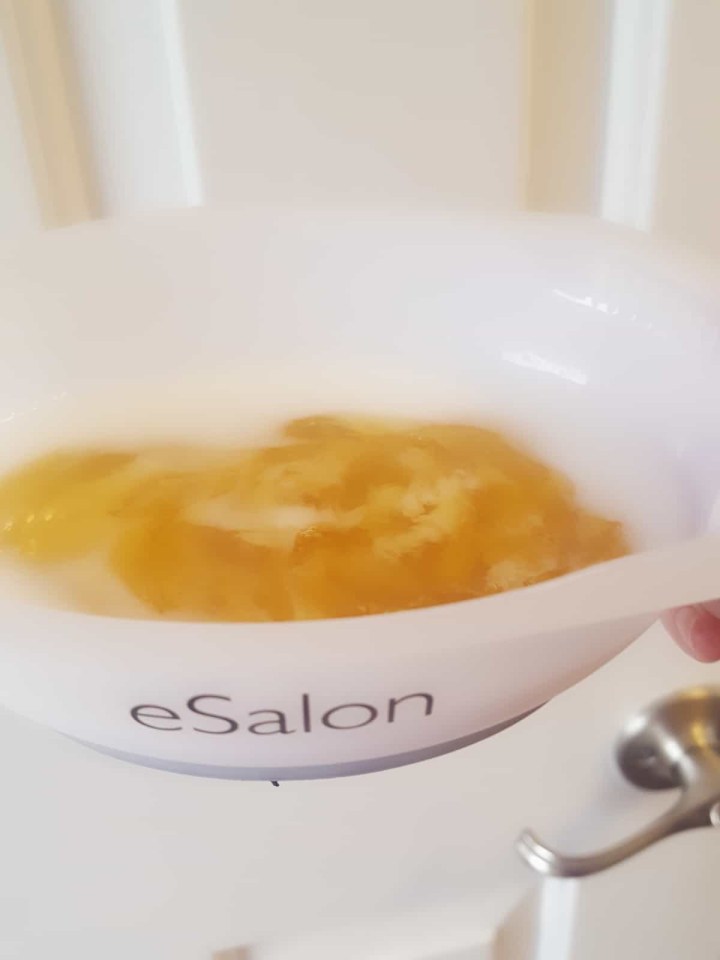 I have a bowl and brush that I got as an extra from eSalon. To start, I mix the developer and the color and get all of my supplies ready to go.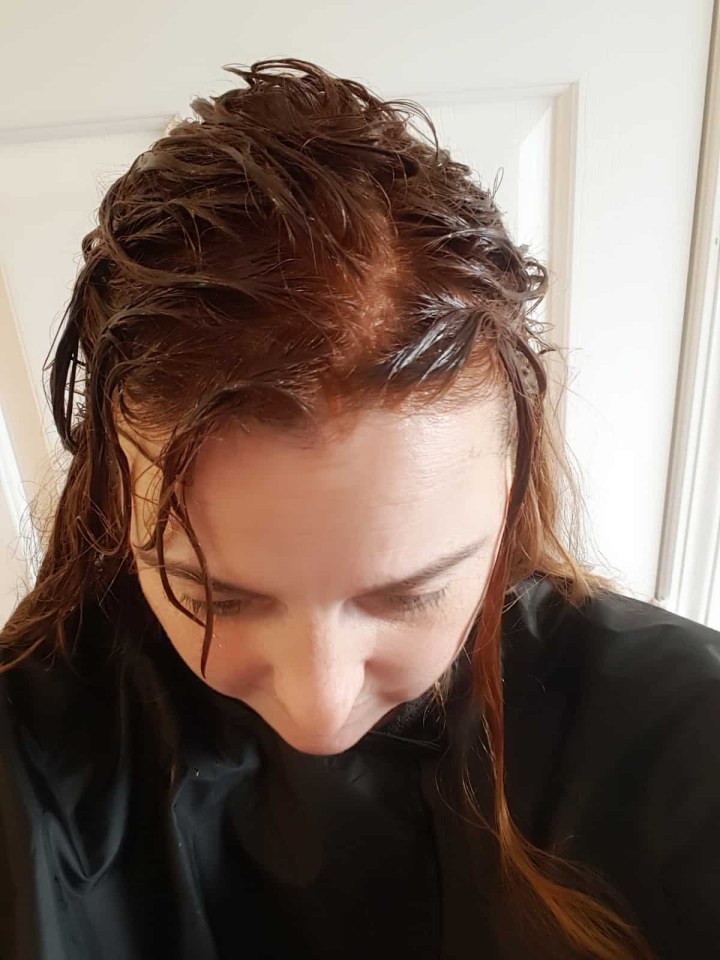 Here is a pic of me with all the color in my hair. The instructions say to wait for 30 minutes so I put the color in and then chill and wait. I do random things like talk to my friends, check emails, read blogs, etc. while I wait. The flexibility of being able to do it whenever I want is one of the best things about eSalon. The instructions say to work from your roots and normally I just kind of do my whole head but this time since my roots were so had I followed the instructions so the bottom part of my hair did not get dye added to it yet.
One of the eSalon secrets is to take the extra coloring into the shower with you and work it through all of your hair for a couple minutes. I did that this time and I think it worked great.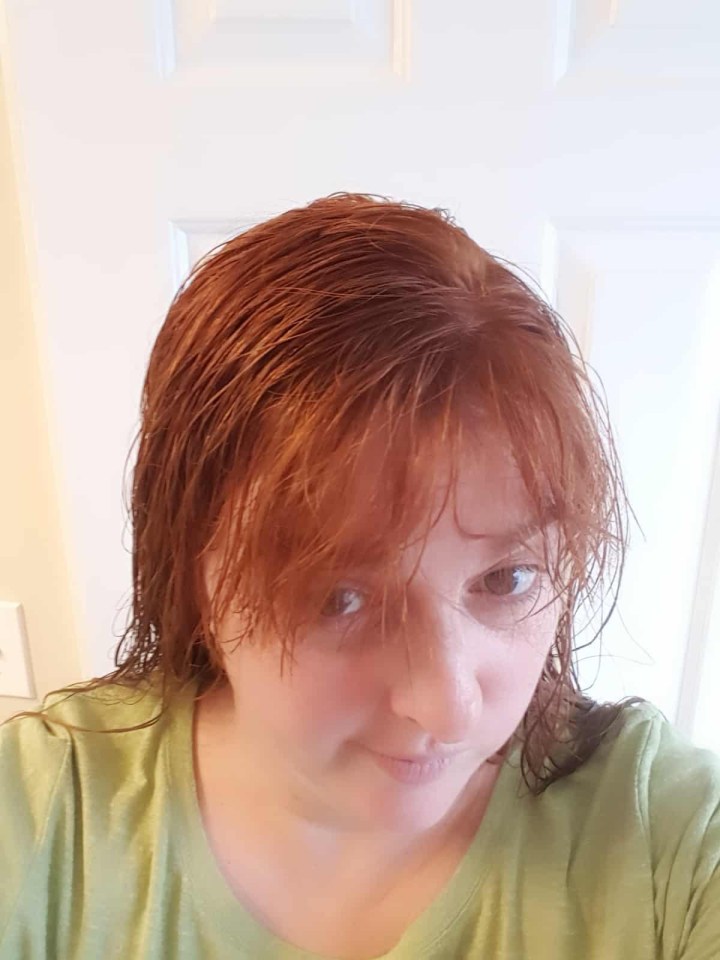 Fresh out of the shower and dressed and combed. It always looks so red in this picture.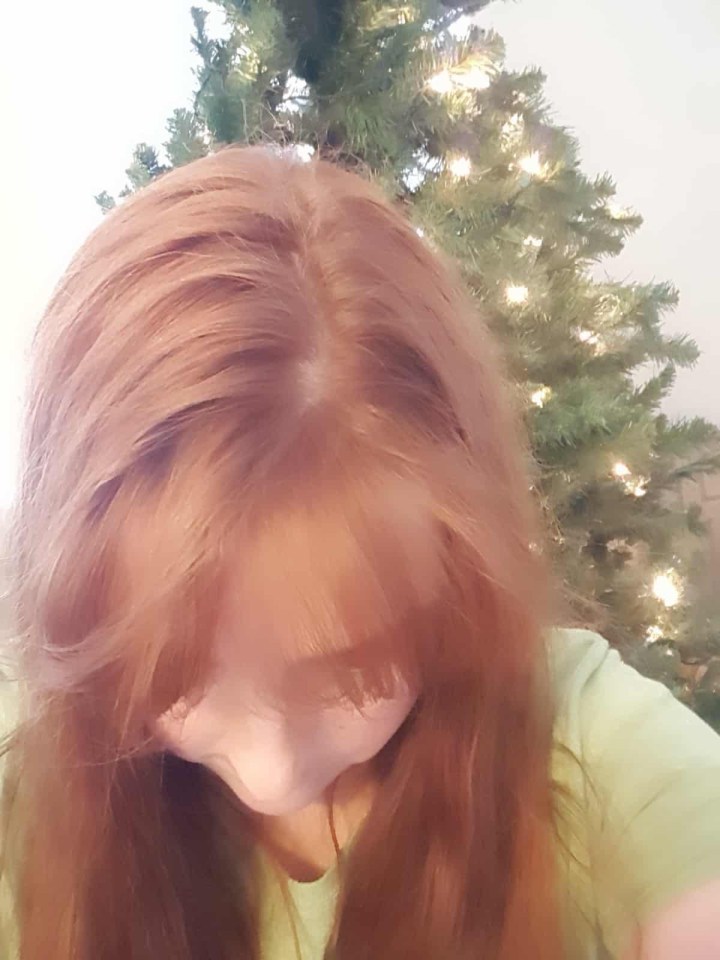 My part is so much better now. It really makes me happy when I can do my hair and not have to fret about the grays that are starting to show up. In addition to my part, my hair always just has a great shine to it after coloring. It is fantastic.
eSalon used to have a separate subscription for their extras called the Matchup but they now just have them available as extras in your box. I got a couple extras in my box this month. If you choose your favorites to autoship them, you save 20% on your extras.
Getting Rich Shampoo and Conditioner ($15.00 each) – Super luxe, nutrient-dense shampoo that gently cleanses and hydrates without color-fading sulfates, and a luxurious conditioner that gently hydrates and detangles with a vitamin-rich formula that's safe for color-treated hair. Ideal for all hair types.
Deeply Invested Nourishing Hair Mask ($19.00) – Intensive conditioning mask that helps repair and renew damaged strands. Ideal for all hair types.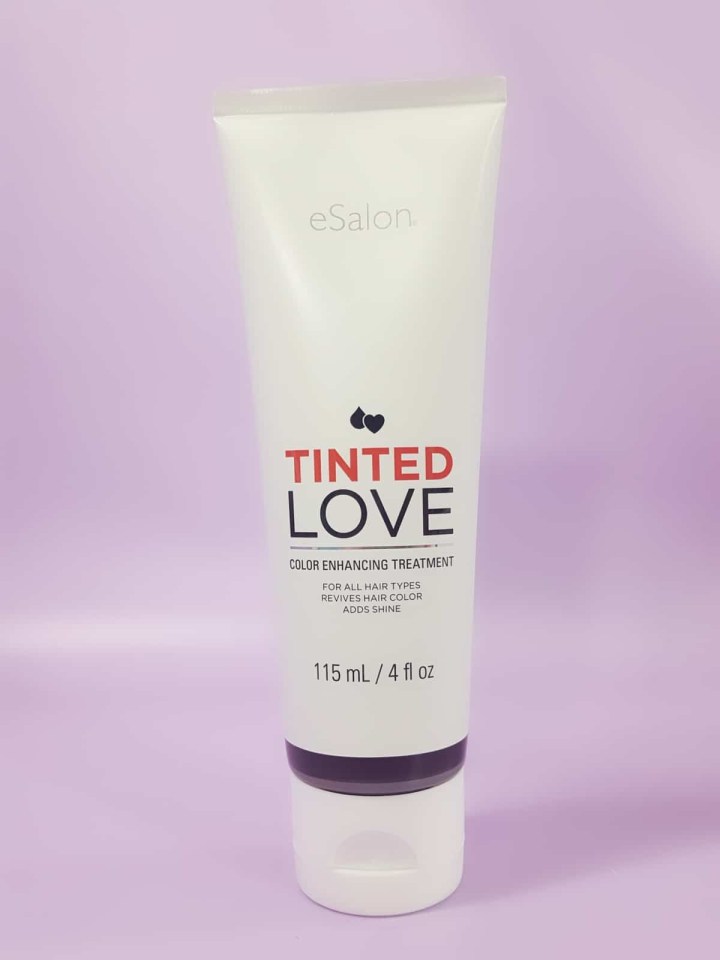 Tinted Love ($15.00) – This is another trade secret. It is your colorist's anti-fade secret. A temporary, professional-grade treatment allows you to refresh and maintain beautifully vibrant hair color between applications. Keep a rich shade vivid, tone down brassiness or enhance natural hair for a colorful look. I simply use this a couple times of the week to keep up my look for awhile.
eSalon always leaves my hair looking great and ready to go. I recently started a new job so getting out for hours to spend at a salon is just not something I have time for right now but with eSalon I can easily color my hair in less time and the comfort of my own house when I get time. Normally for me that is early in the morning but you could easily do it whenever you want. The instructions are easy to follow and the color comes out great.
Do you color your own hair? Have you tried eSalon? You can try your first at-home color for $10 with this link – no coupon code required!