zChocolat is a luxury French chocolate brand offering gourmet gift boxes for every occasion. Each chocolate is handmade by World Champion Chocolatier, Pascal Caffet, with fine cocoa and fresh local ingredients, no alcohol, no preservatives, low sugar and 100% pure cocoa butter.
Personal VIP Members enjoy discounts on gift boxes and earn double chocolates. The Personal VIP membership is available for an annual fee of USD 88.06 in a single installment, which covers 2 chocolate assortments.
The box came wrapped tightly in a thick egg crate foam and cardboard sleeve, ensuring the chocolates arrive in perfect condition. Inside is a sleek cotton bag embossed with the Z logo and a pocket holding a personalised note and booklet detailing the chocolates.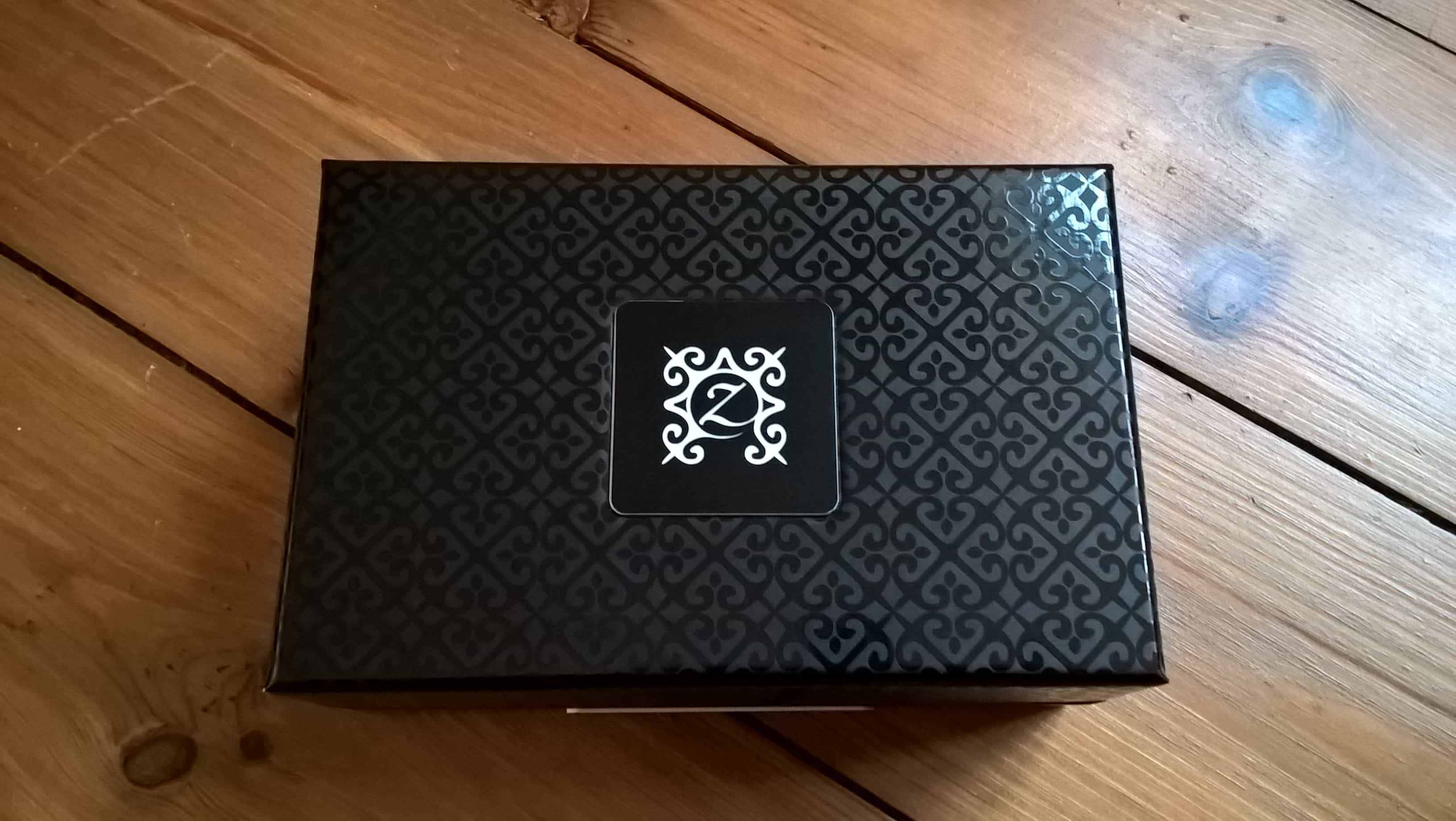 Inside the bag is a sturdy and stylish black and white ballotin, which you can also customise with an image and engraved message when you order. The packaging is stylish and sophisticated – perfect for gift giving!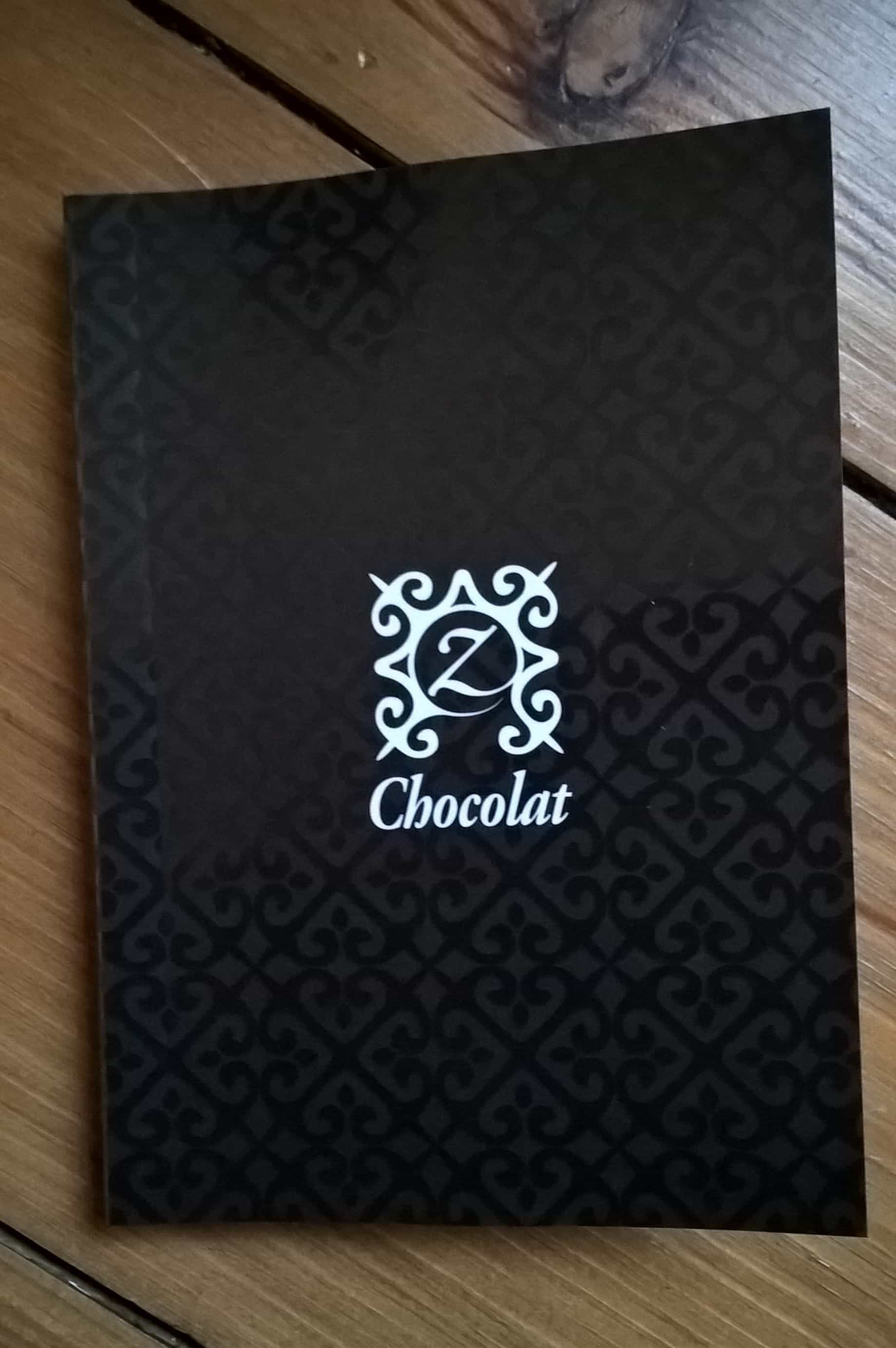 The little black book contains information about each of the chocolates, including a listing of ingredients, allergens and nutrition facts.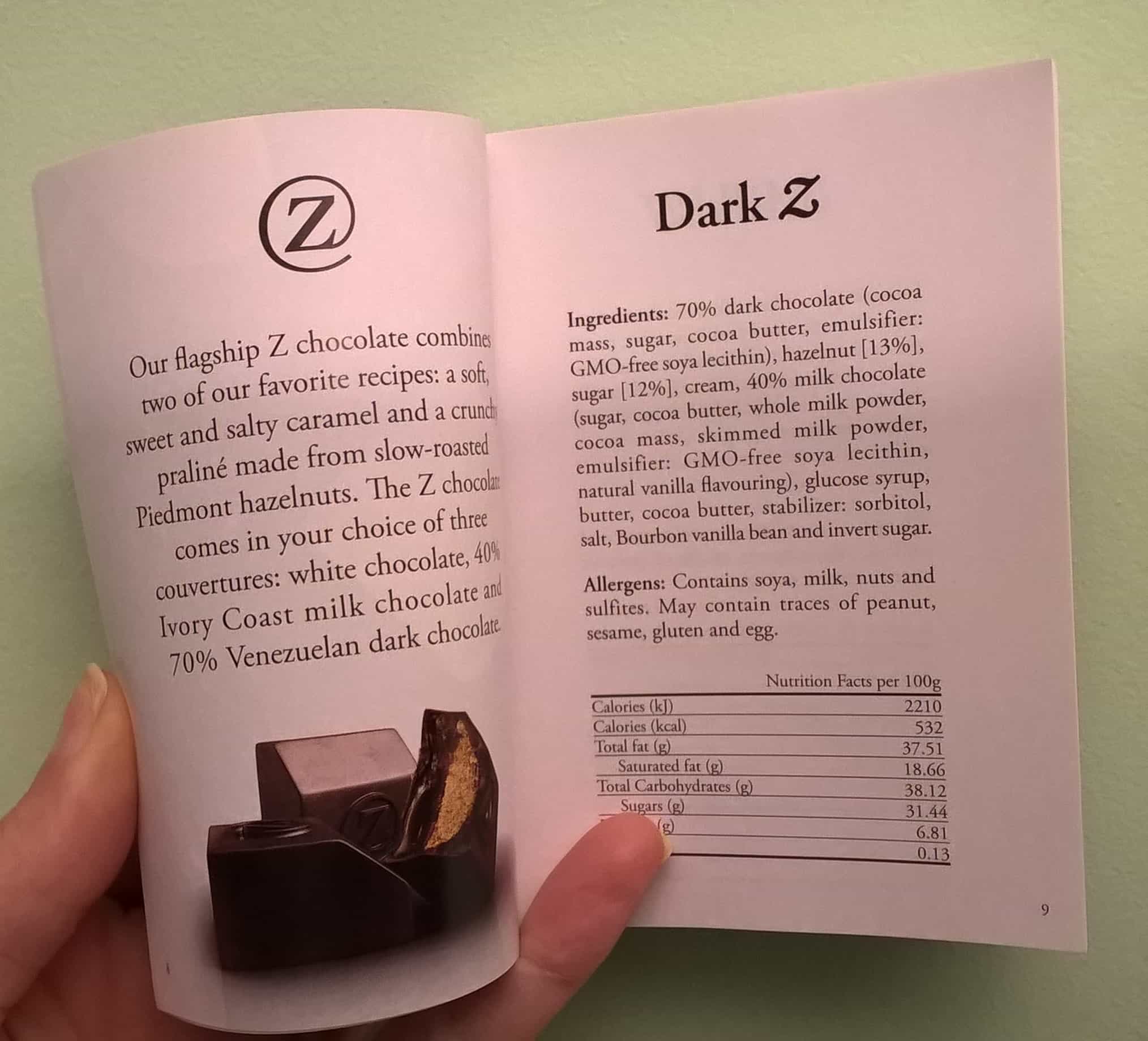 The written descriptions of the chocolates (which can also be found on the website) are mouthwatering. I could, however, do without knowing the nutrition content of my chocolates!
I sampled the signature zBox Collection, which features 26 different recipes numbered from 0 to 24 plus the flagship Z chocolates in white chocolate, 40% Ivory Coast milk chocolate and 70% Venezuelan dark chocolate.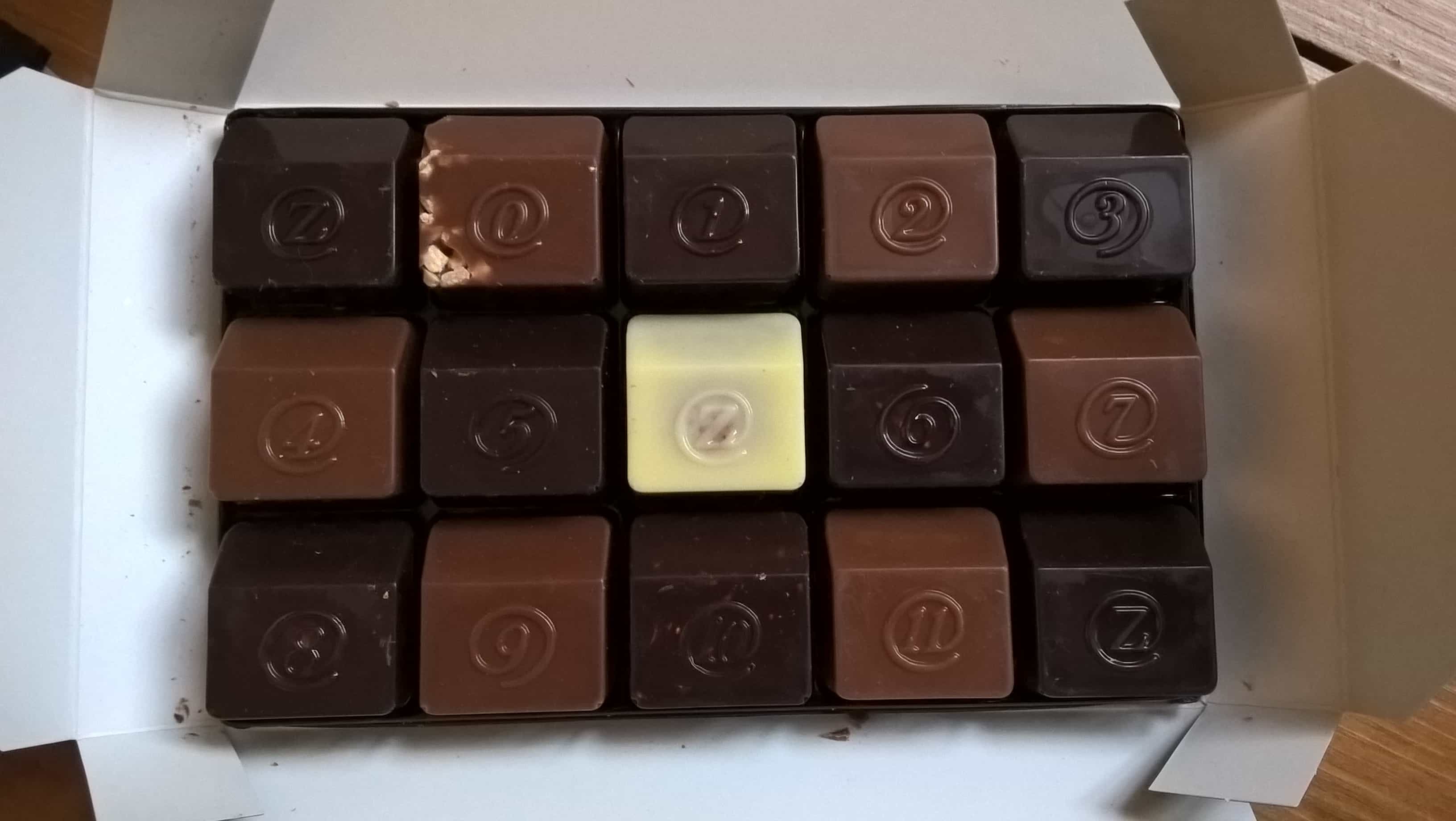 The recipes offer an astounding variety of flavours, from rich ganaches to crunchy pralines, all made using top quality ingredients. Case in point, The signature Z chocolate combines a layer of sweet and salty caramel made with Bourbon vanilla from Madagascar with a layer of crunchy slow-roasted Piedmont hazelnut praline.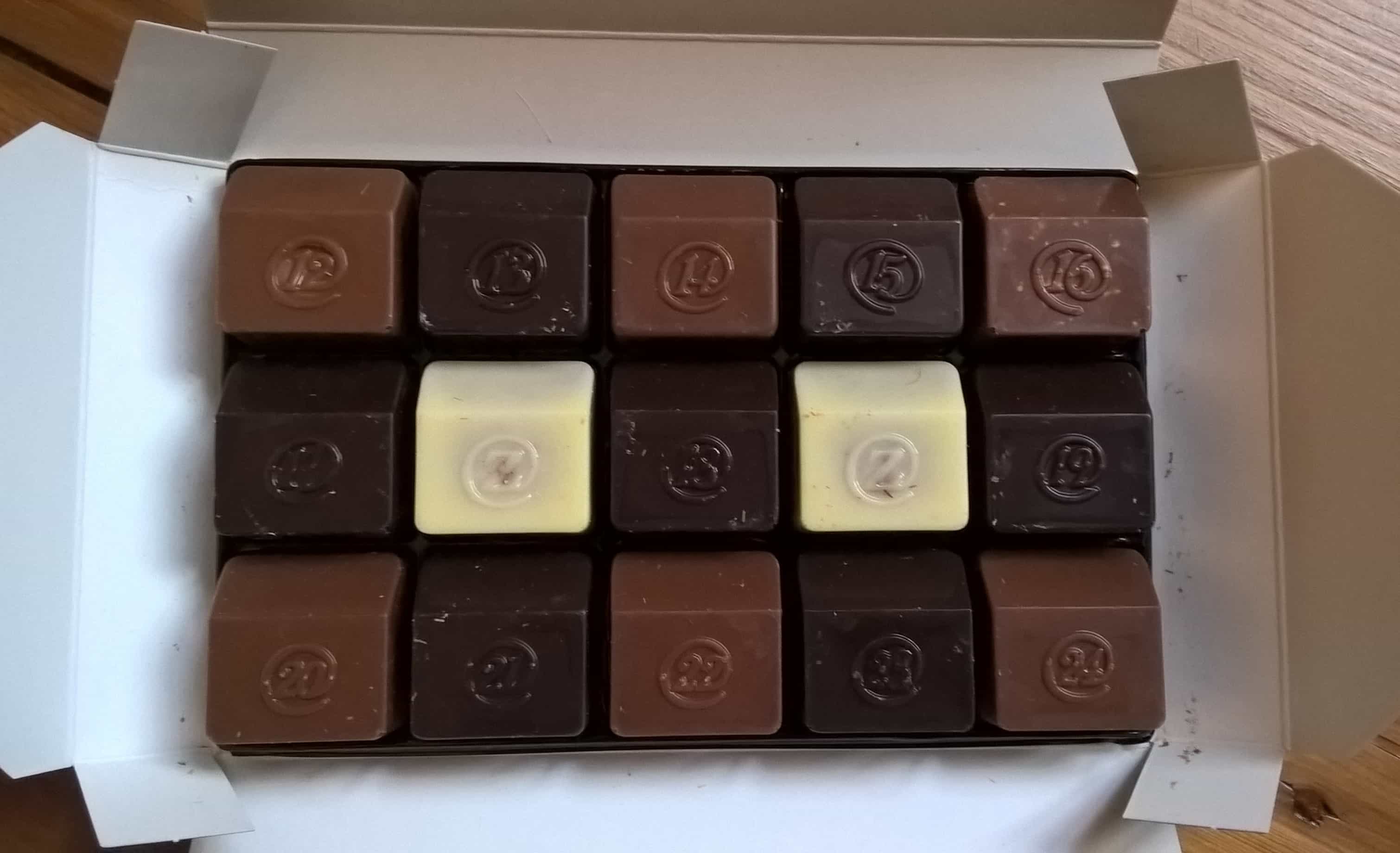 So how do these luxury chocolates taste? In a word, incroyable! These are beautiful. The fillings have pure and intense flavours and the chocolate itself is incredibly smooth and rich. The distinct flavours of each ingredient really shine through, yet still perfectly complement the chocolate shell. The nuts in particular have amazing flavour and are obviously of top quality. The coffee flavours are also wonderfully bold.
It's impossible to choose a favourite, but I really enjoyed the unique crunch of No. 19, a walnut praline wrapped with phyllo dough in Ivory Coast milk chocolate.
The Z is also fantasic, with decadent layers of caramel and praline that are truly hard to resist.
I loved sampling zChocolat products; they certainly lived up to my high expectations. These are luxury chocolates with a luxury pricetag to match, so they are ideal as a treat for yourself on a special occasion or to give as an elegant gift for the deserving chocolate lover in your life.
Which chocolate collection are you ordering from zChocolat?