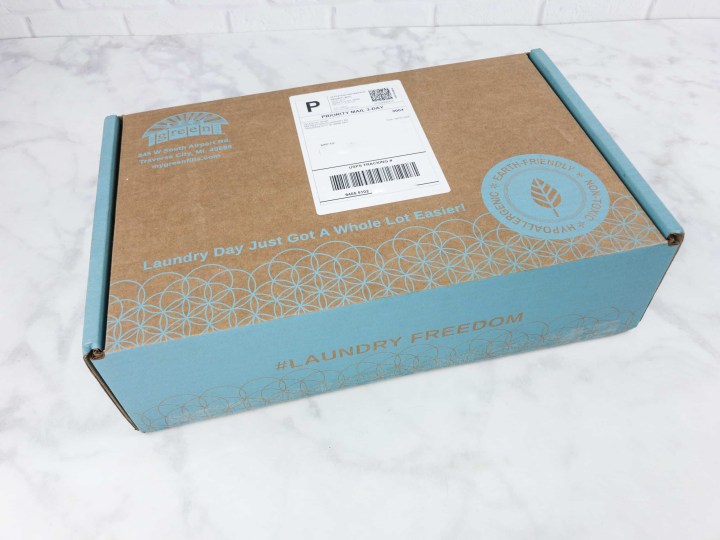 MyGreenFills delivers green laundry products that helps you save time, money, and the environment! You'll get a box filled with non-toxic, Earth-friendly laundry products straight to your door for a fraction of the price of store-bought "green" detergents, starting at $18 per month. Choose from 3 bundles – The Change Maker for $28 (4 products), Clean Conscience for $24 (3 products), or Fresh Start for $18 (2 products).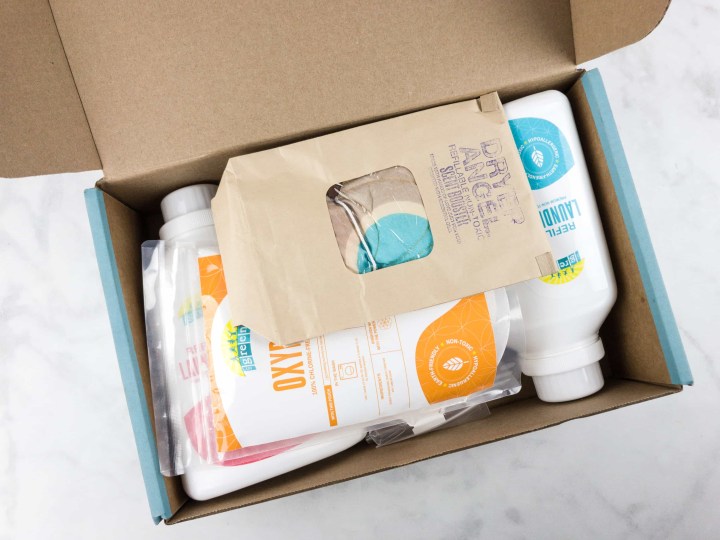 This is a review of The Change Maker bundle.
DEAL: Get 25% off your first box! Use coupon code SAVE25 OR Get your Discovery Kit for only $5 + free shipping! Use this link to get the deal.

Everything in my box!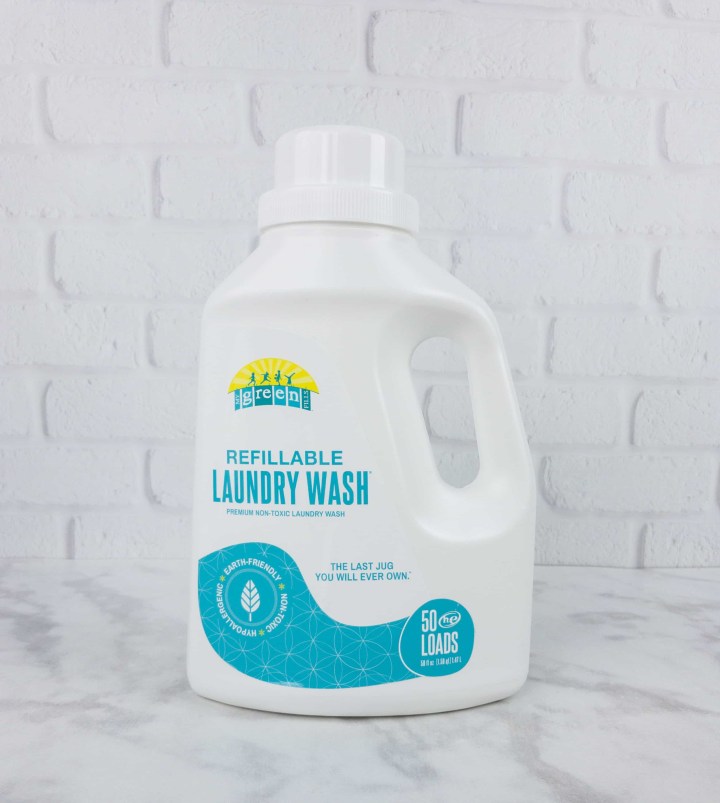 Laundry Wash 50 HE Loads – A non-toxic laundry wash that smells good and effective in cleaning too.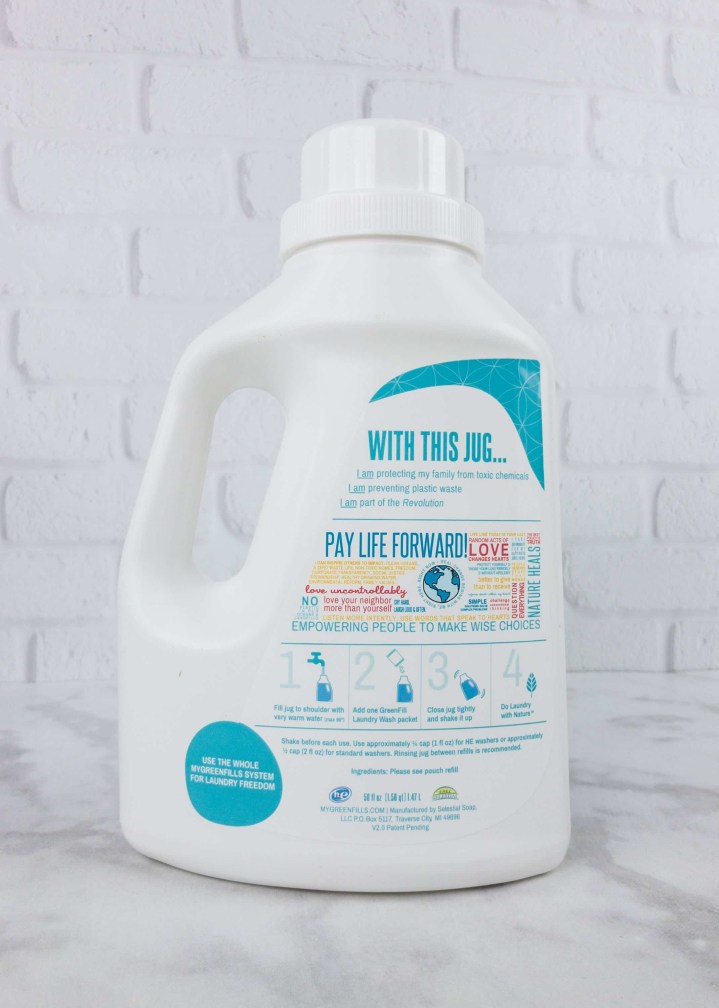 It is refillable, so by using this, you'll be helping in cutting down plastic waste.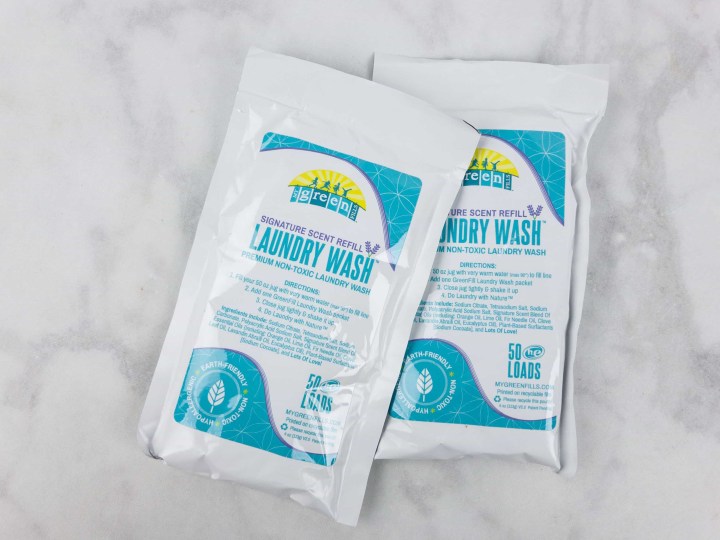 Our box also included two packs of refills. My Green Fills makes it easy to stock up on laundry items! These packets are what you will receive when you reorder.
MyGreenFills is fragrance free, non-toxic and hypo-allergenic. However, you can also choose the signature scent with orange oil, lime oil, fir needle oil, clove leaf oil, lavandin abraili oil & eucalyptus oil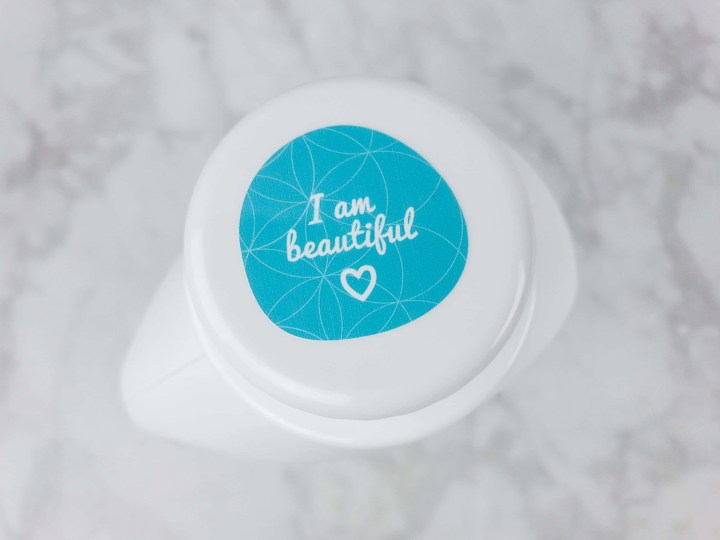 They put such cute stickers on the lids of the refillable jugs!
There are NO thickeners in these products so they are the consistency of water when mixed. It's weird, but I got used to it fairly quickly.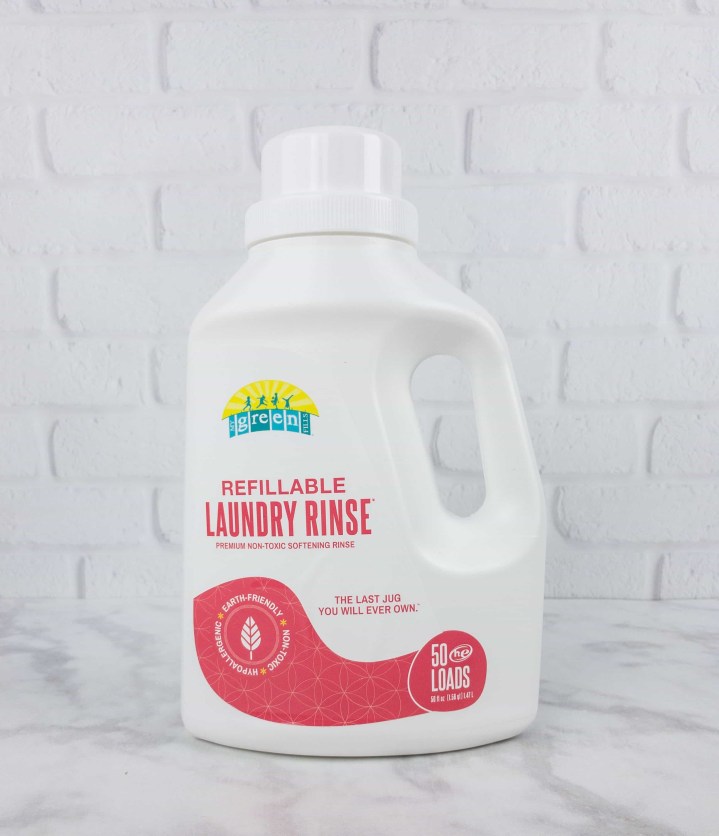 Laundry Rinse 50 HE Loads – It's a natural softener that uses citric acid to leave clothes soft and supple.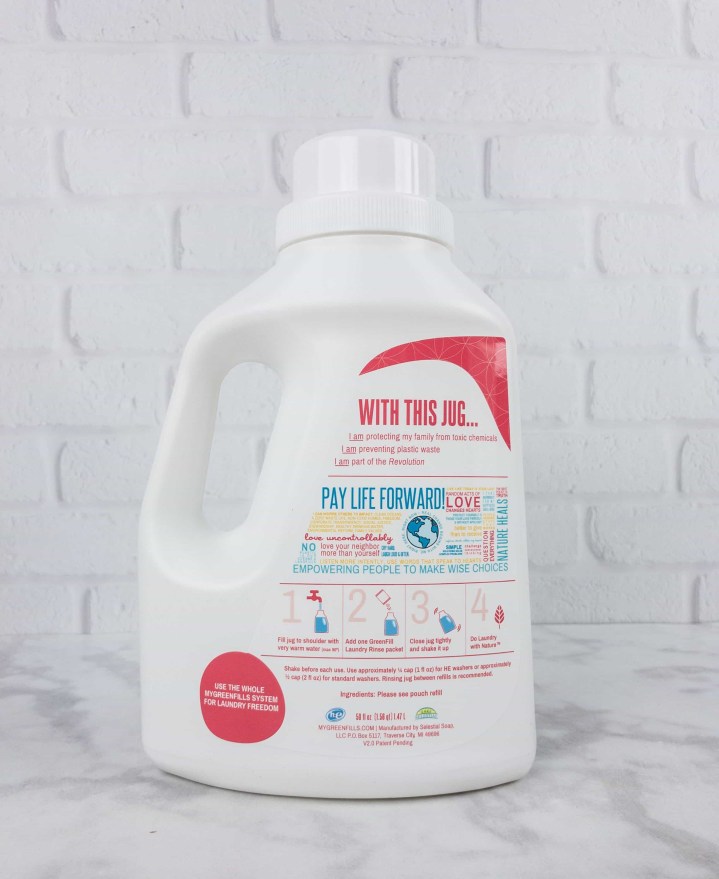 It also has sodium chloride and tetrasodium salt. You just keep on reusing this bottle – just give it a good rinse when it's empty, both inside and out, and it won't get gunky.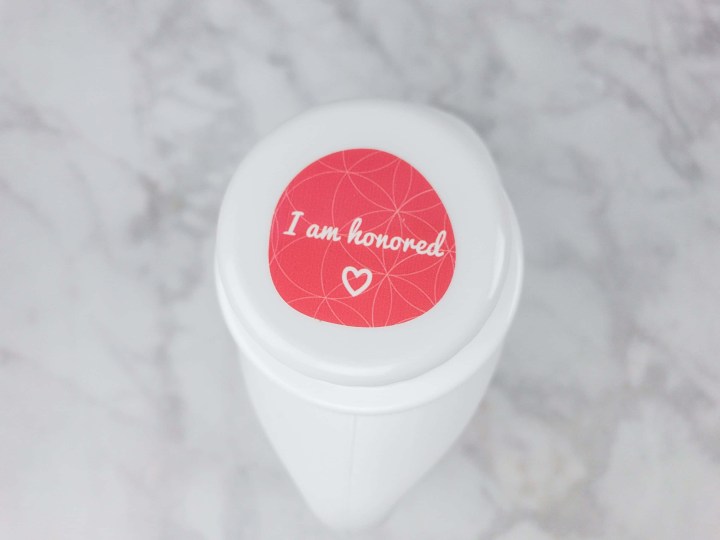 Cute!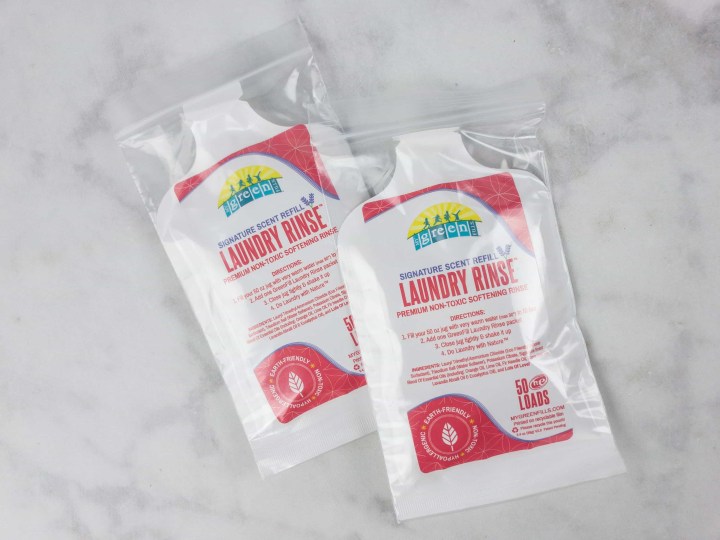 We also received two packs of Laundry Rinse 50 HE Loads Refills.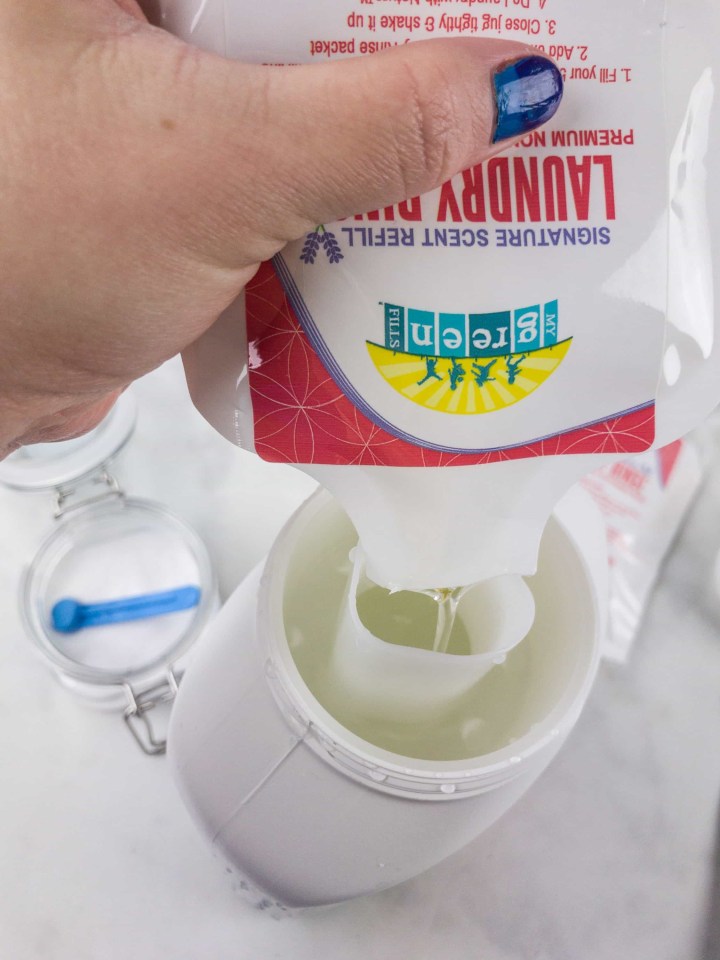 Refills are pretty easy to transfer. Just fill the jug with warm water to fill line, add one packet, then close the jug tightly and shake!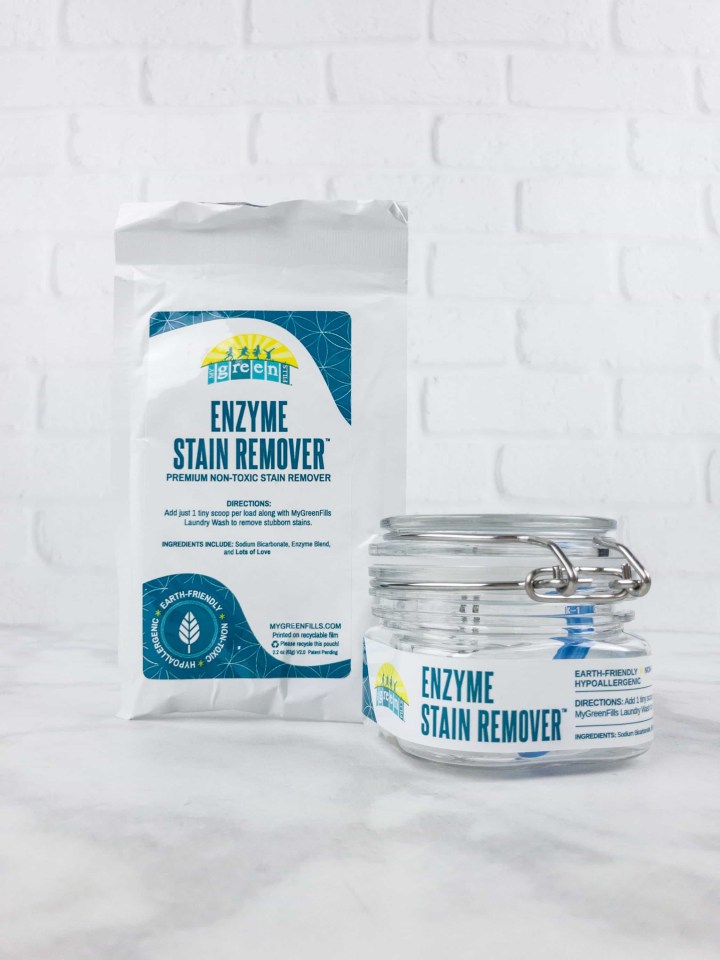 Enzyme Stain Remover – Removes stains without reducing the quality of clothes. So awesome!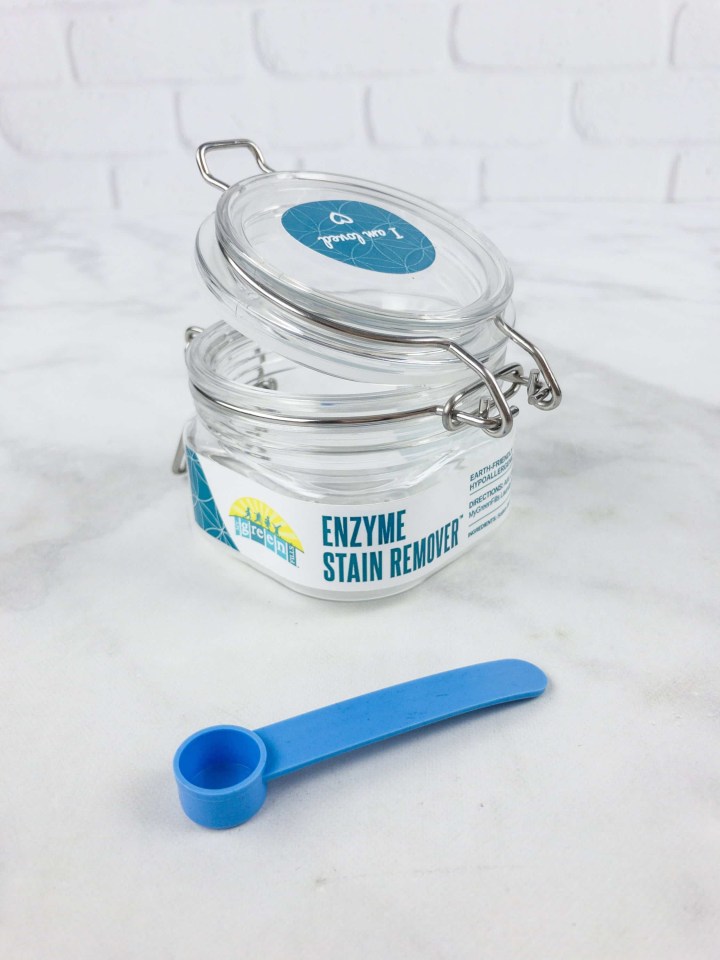 Ingredients include sodium bicarbonate and enzyme blend. The stain remover comes in a cute and functional jar, plus a scoop.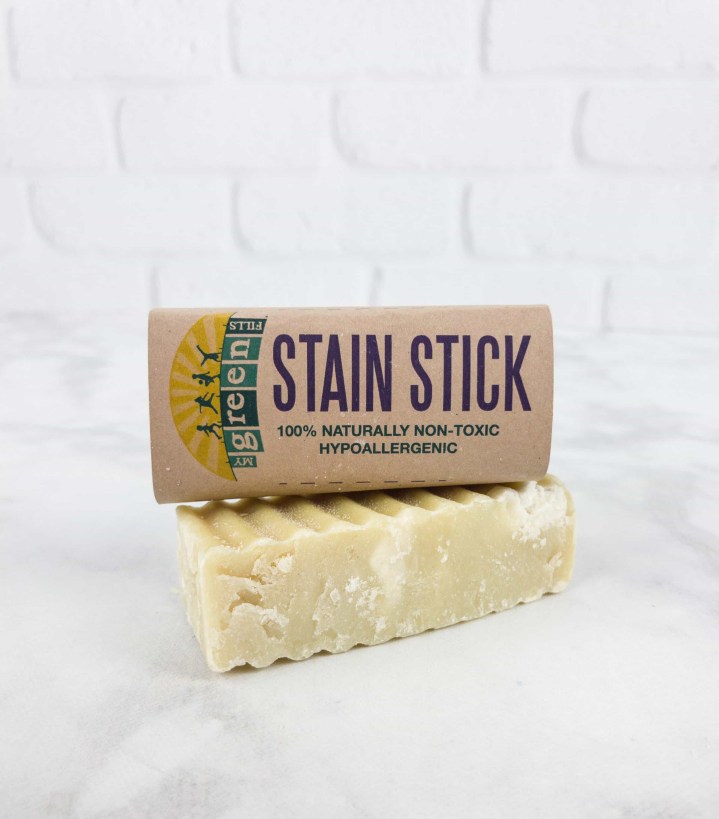 Non-toxic Stain Stick – For more stubborn stains! It's 100% non-toxic and hypoallergenic. You just have to wet the stained area with warm water and rub the stain stick.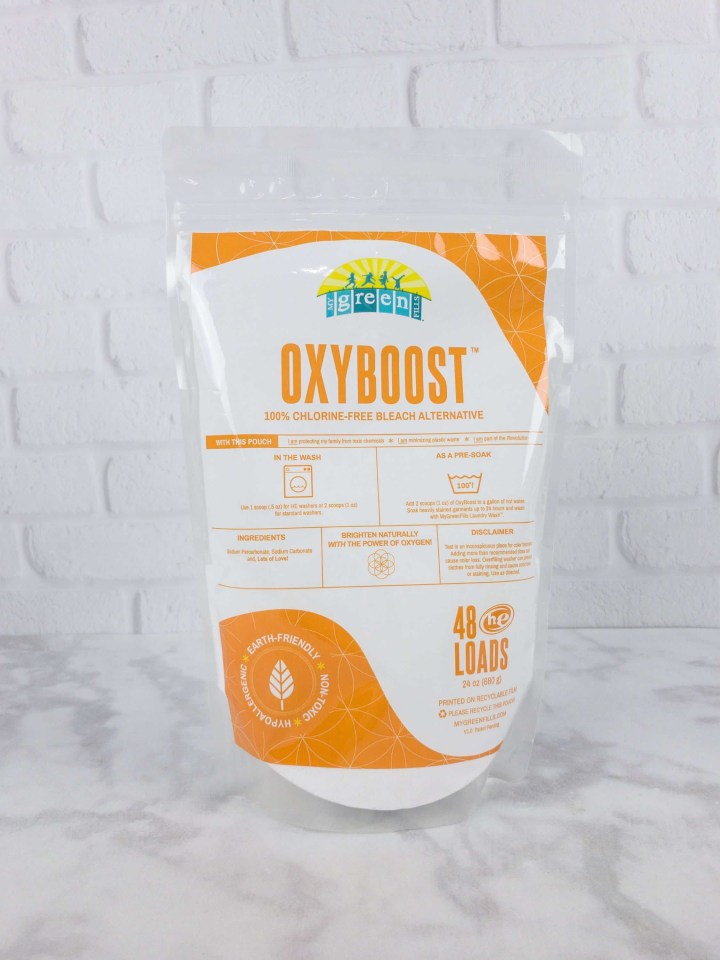 Add-On Item Oxyboost 100% Chlorine-Free Bleach Alternative – Packed with sodium percarbonate and sodium carbonate, this brightener is a great alternative to bleach. No harsh chemicals! It's also a versatile product since it can be used in the wash, as a pre-soak, and even around the house to clean surfaces.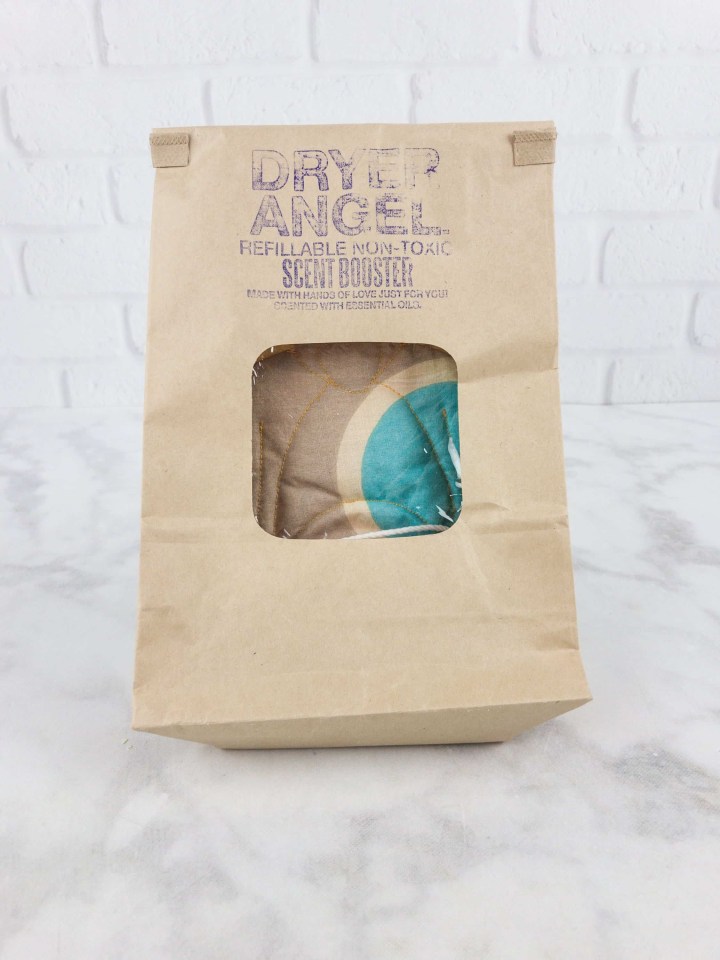 Dryer Angel Refillable Non-Toxic Scent Booster – A safer and eco-friendly alternative to conventional dryer sheets and scent boosting beads.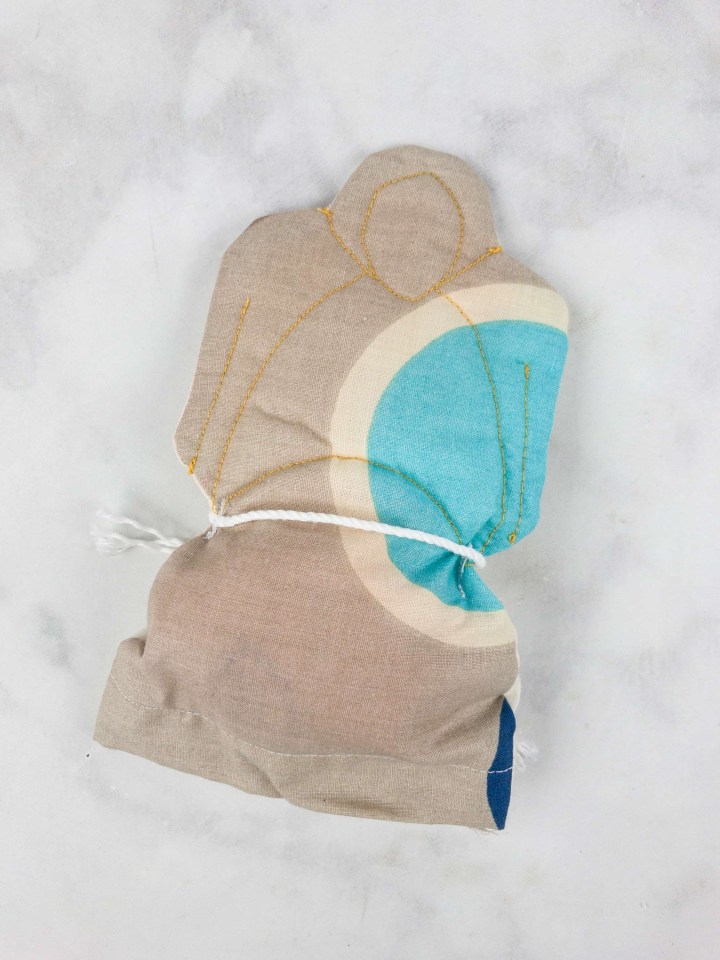 It leaves a wonderful scent on the clothes!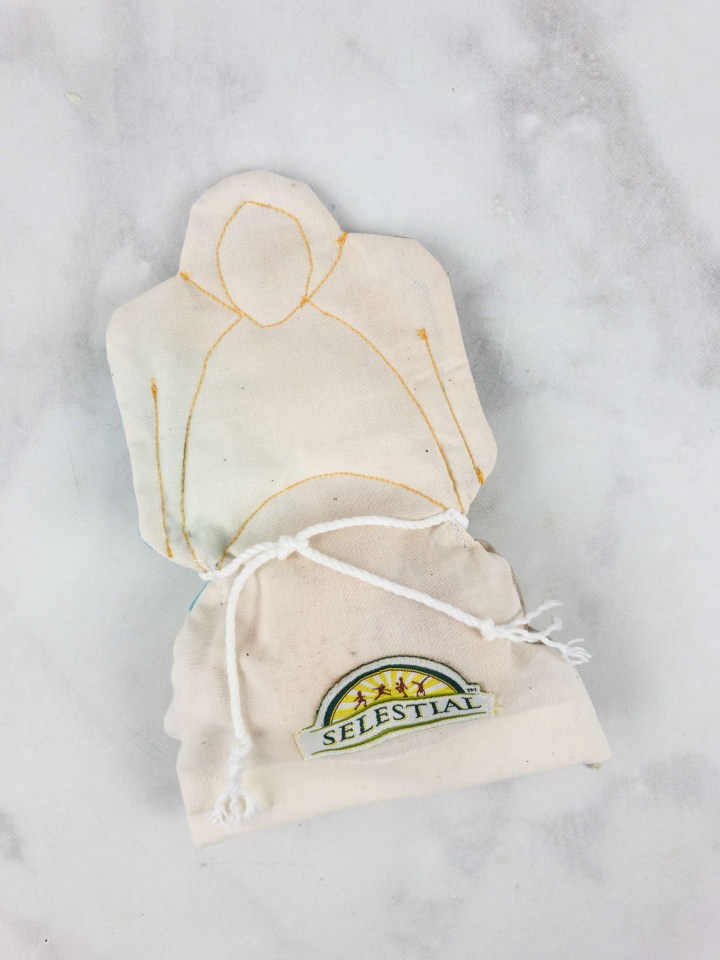 Inside this pouch is a blend of essential oils (lemongrass, tea tree, rose) and corn kernels.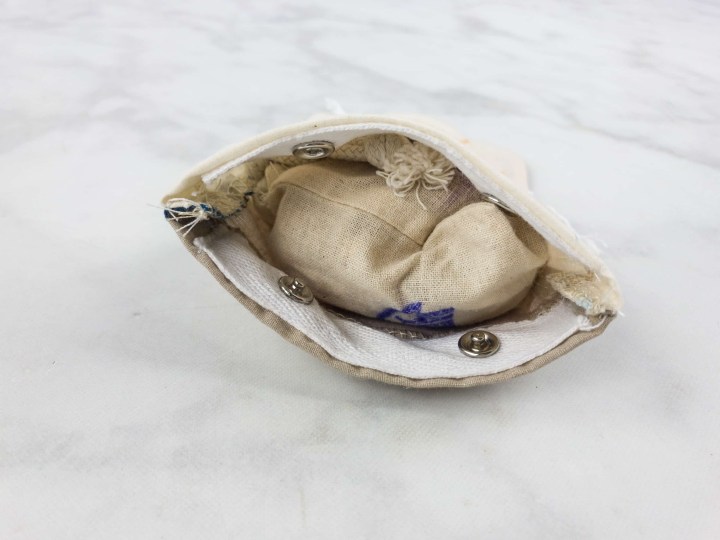 All you have to do is to toss the Dryer Angel into the dryer with every load.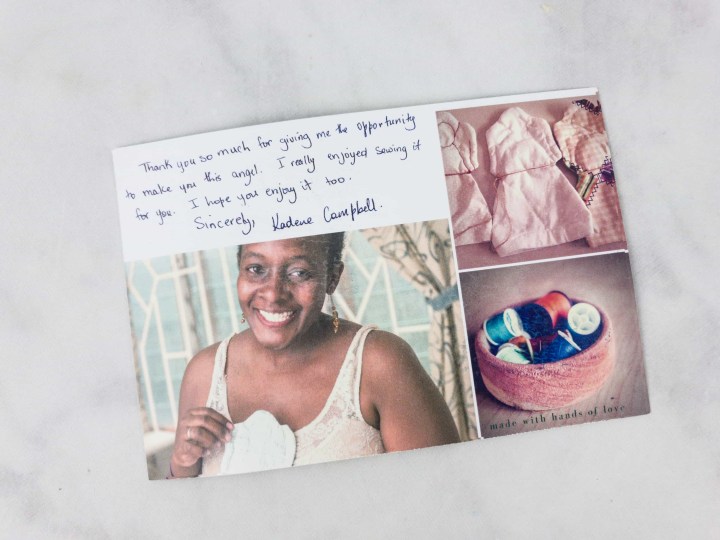 Dryer Angels are handmade at the Jamaica Deaf Village, a community where education, housing, and employment opportunities are provided to deaf people.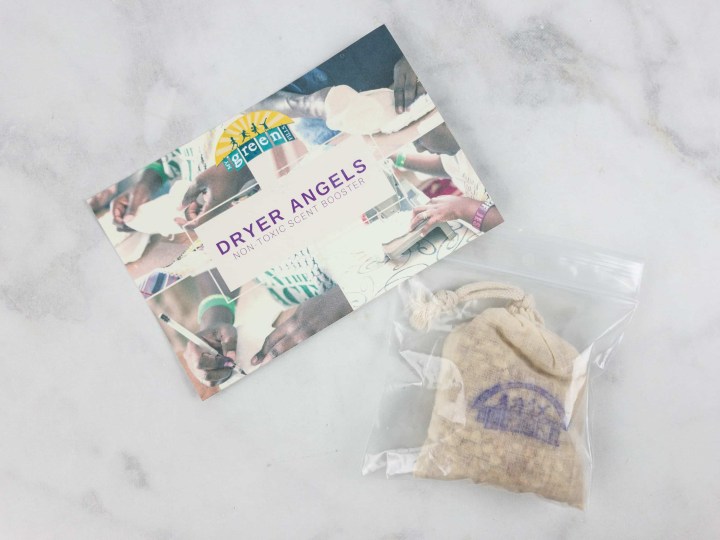 We also received a Dryer Angel Non-Toxic Scent Booster Refill. Dryer Angels need to be refilled every 30 loads.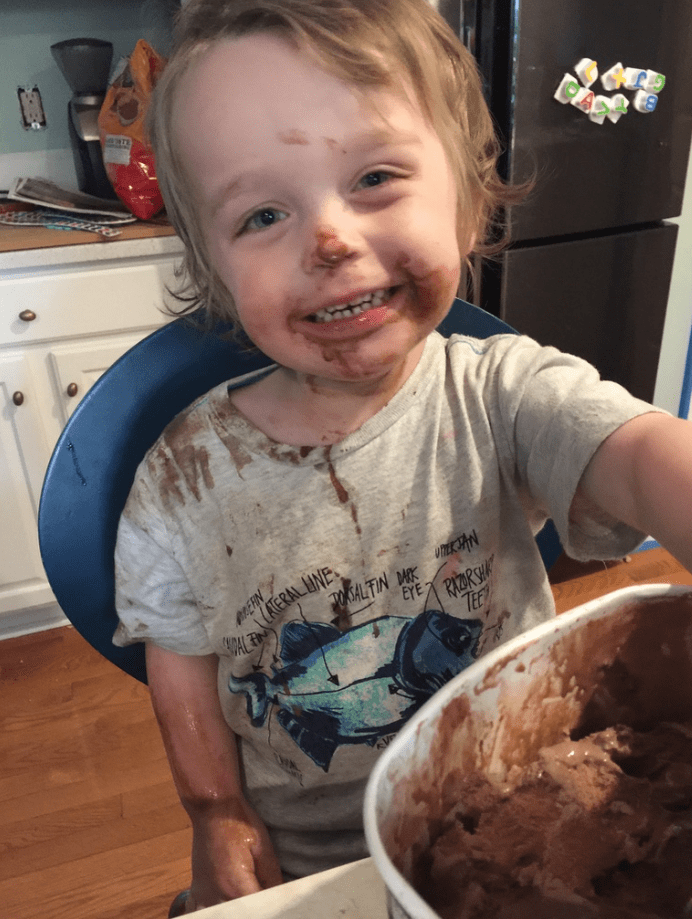 We've tested out everything on more than a few loads and I'm overwhelmingly impressed with the performance of these products. I figured they'd clean but maybe not get out stains!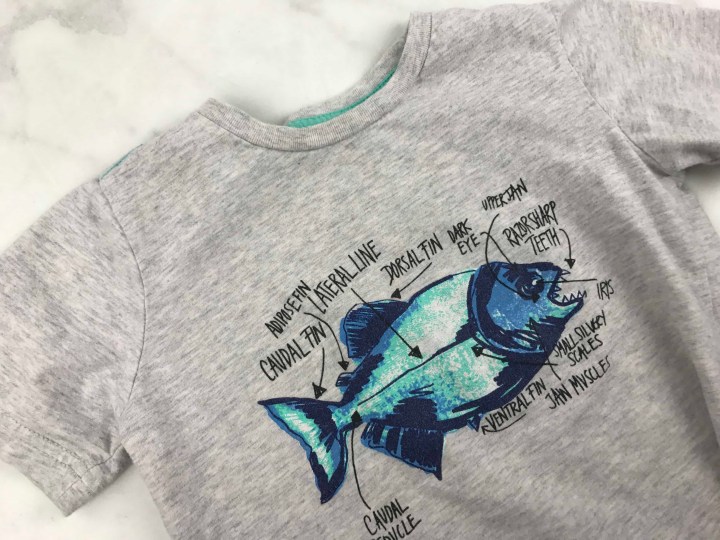 My nemesis – chocolate ice cream – completely removed! (This happens more than you'd think with my 4 door fridge.). I'm thrilled with how everything worked, loved the scent on the dryer buddy, and our clothes were soft, but not coated, without the stench of grocery store laundry products (the scent is just too much for me). I'm thinking about making a permanent switch away from Honest Company laundry products – I'm really THAT impressed.
My Green Fills offers bundles useful for any type of household. The Change Maker is just perfect for our family of five. You know how stain removers and stain sticks are important when you have active kids at home! Also, it feels good to know that everything in the bundle keeps our home free from nasty chemicals. The jugs are good for about 25 regular loads, 50 HE loads.
For ongoing refills – the refills are either $9 each (2 product bundle), $8 each (3 product bundle) or $7 each (4 or more product bundle), so the price varies depending on which bundle you choose. This is the same price (without the 25% one time discount) as the initial system. The default frequency is 30 days. But any member can adjust their frequency between, 1, 2, or 3 months at anytime. Depending on what they need. They also have a "Ship Now" button in case anyone needs their soap right away.