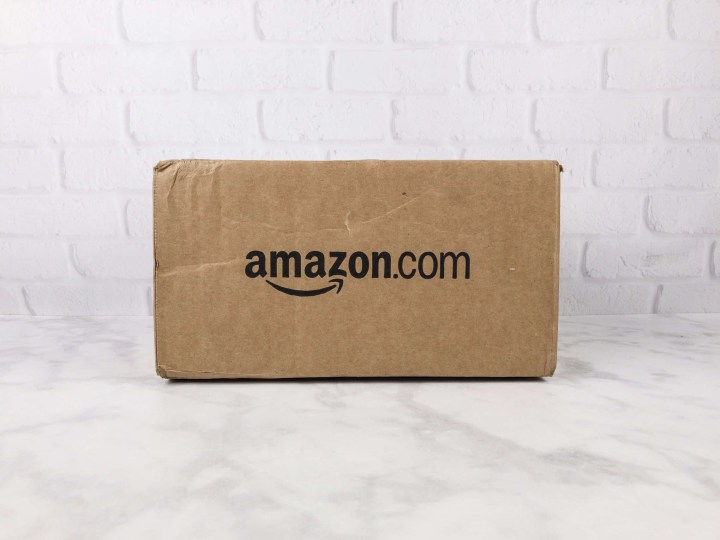 Amazon Snack Sample Box is one of the sample boxes periodically available for Amazon Prime Members and is packed with snacks samples. Simply purchase the box for $9.99 and one week after shipping you will receive a $9.99 credit on your account that can be used towards the purchase of select products.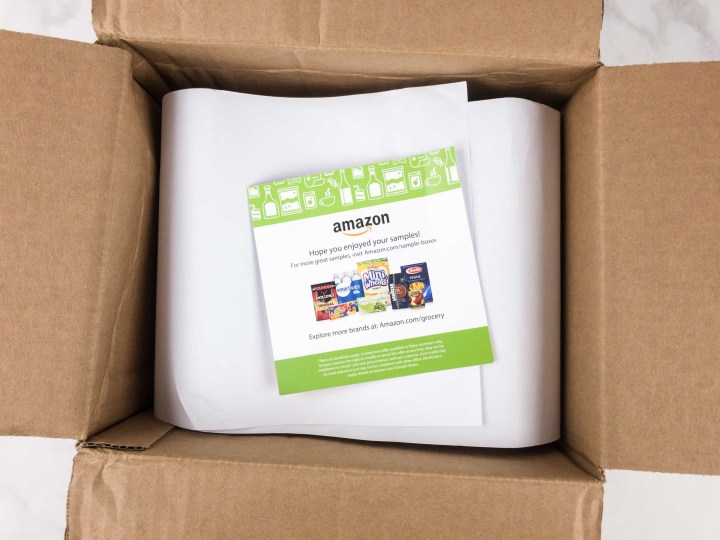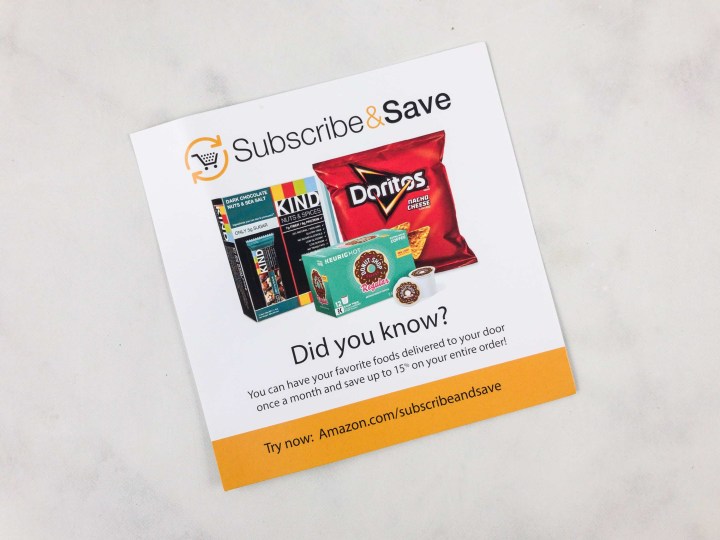 This box is still available, and you can also check out all the available sample boxes here.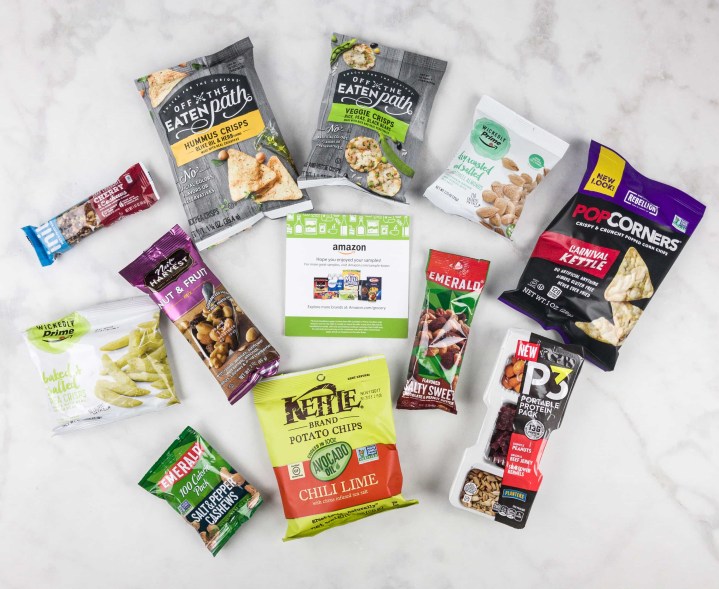 All the snacks in this box! After you buy and receive the box in 7 days you'll get access to your credit, which is $9.99 off anything here. We are going to have NO problem finding something to blow our credit on!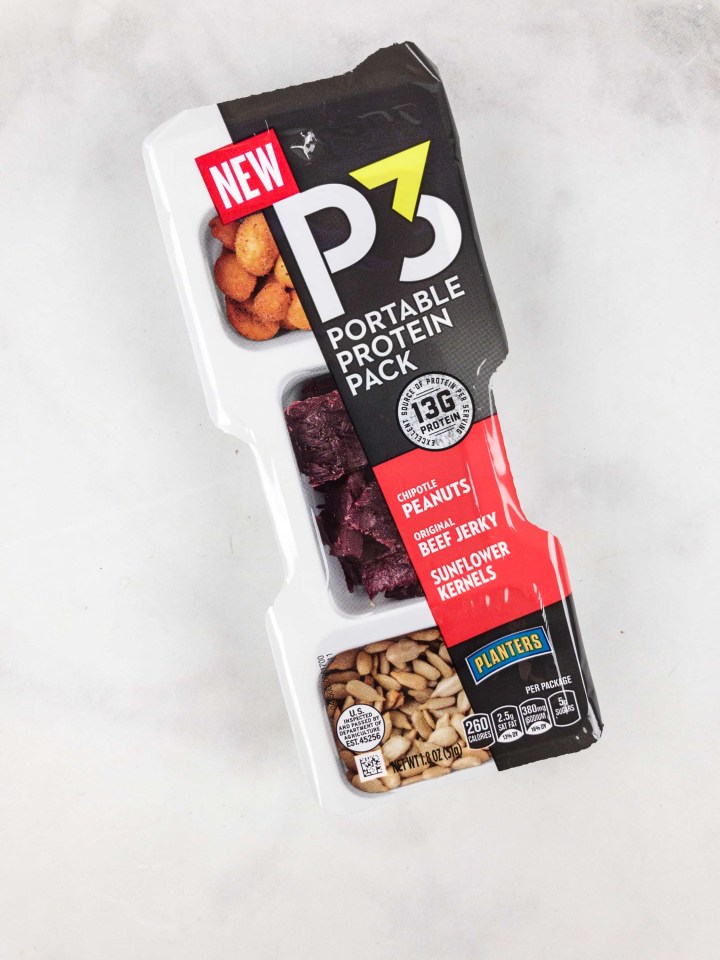 Planters P3 Portable Protein Pack ($2.62) I guess I thought these really had to be refrigerated, or these are the new shelf stable versions? Either way, they're a new fave!
There's 3 little containers of snack perfect for fueling without going overboard. I love the mildly spicy chipotle nuts, love beef jerky, and am wild about sunflower seeds!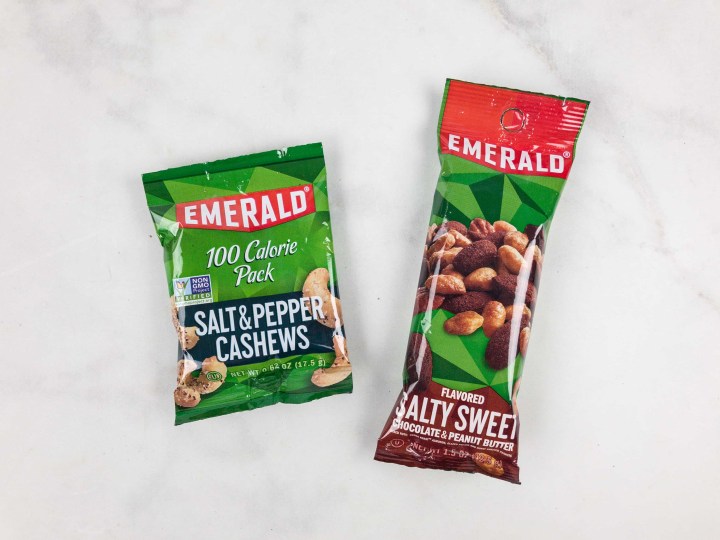 Emerald Cashews, Sea Salt and Pepper ($1.82)
Emerald Salty Sweet Chocolate Peanut Butter Mixed Nuts ($1.92)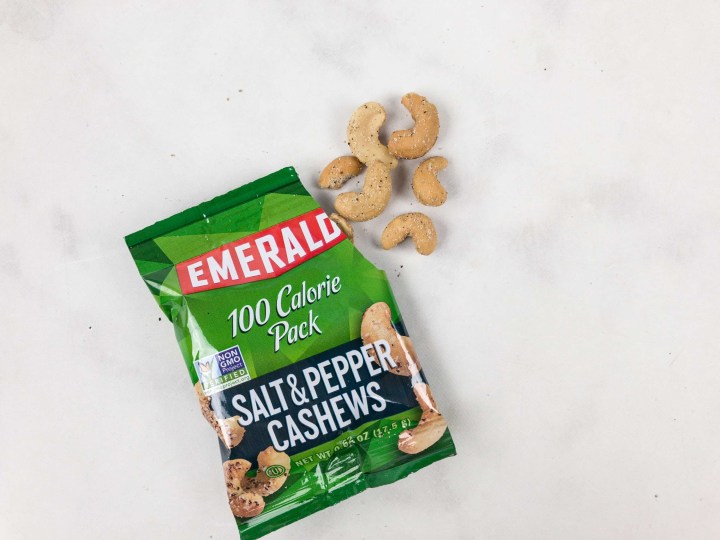 Salt and pepper. These are actually liberally salted, but I liked the balance. It's hard to go wrong with nuts in this house.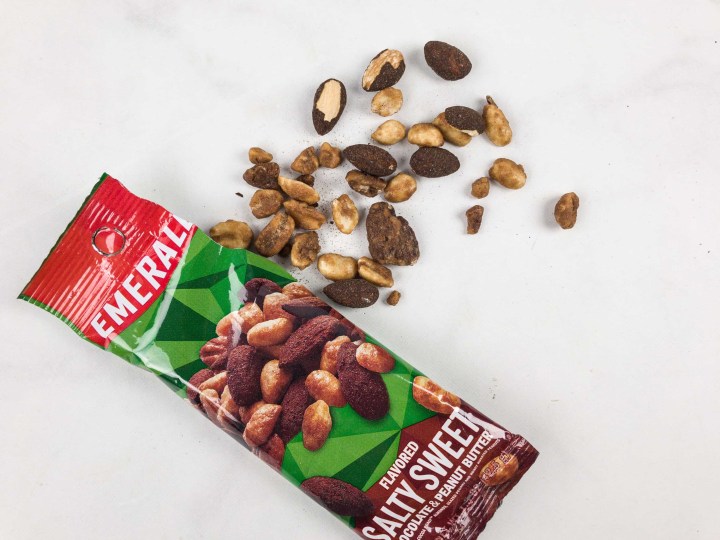 These coated chocolate almonds and sugared and peanut butter glazed almonds and honey roasted peanuts are so delicious!  They're really not all that salty, mostly sweet, but I thought they were great.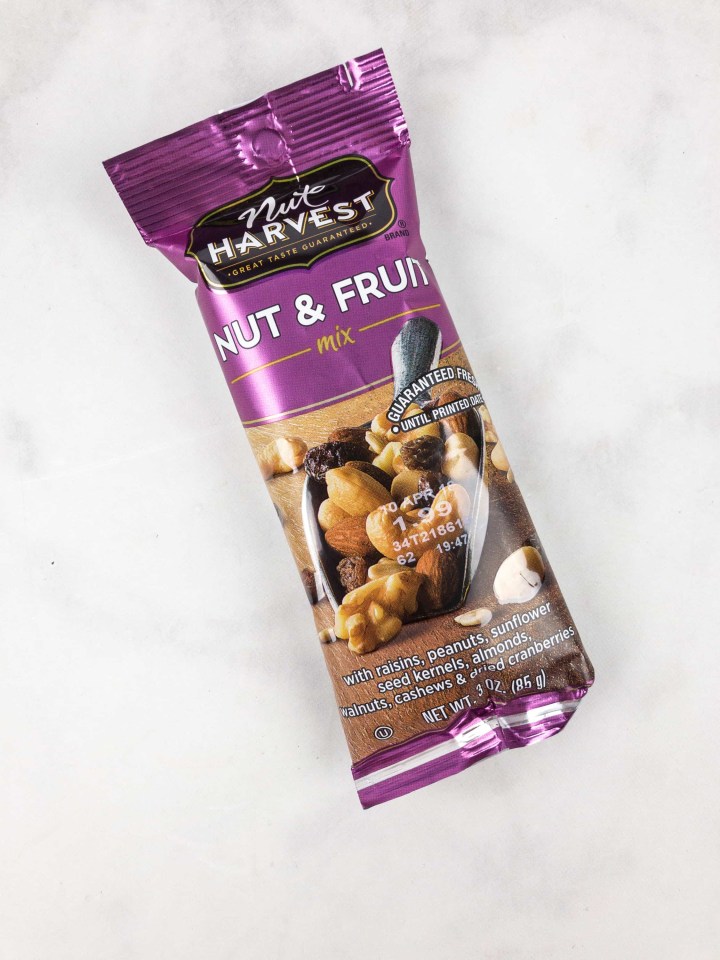 Nut Harvest Nut & Fruit Mix ($2.06) This Frito-Lay trail mix is so good!
Nut harvest nut and fruit mix combines raisins and cranberries with peanuts, sunflower seed kernels, almonds, walnuts, and cashews. We loved the variety of this mix and everything was roasted perfectly and the balance between sweet and savory was just right. Plus, this bag had a really substantial amount!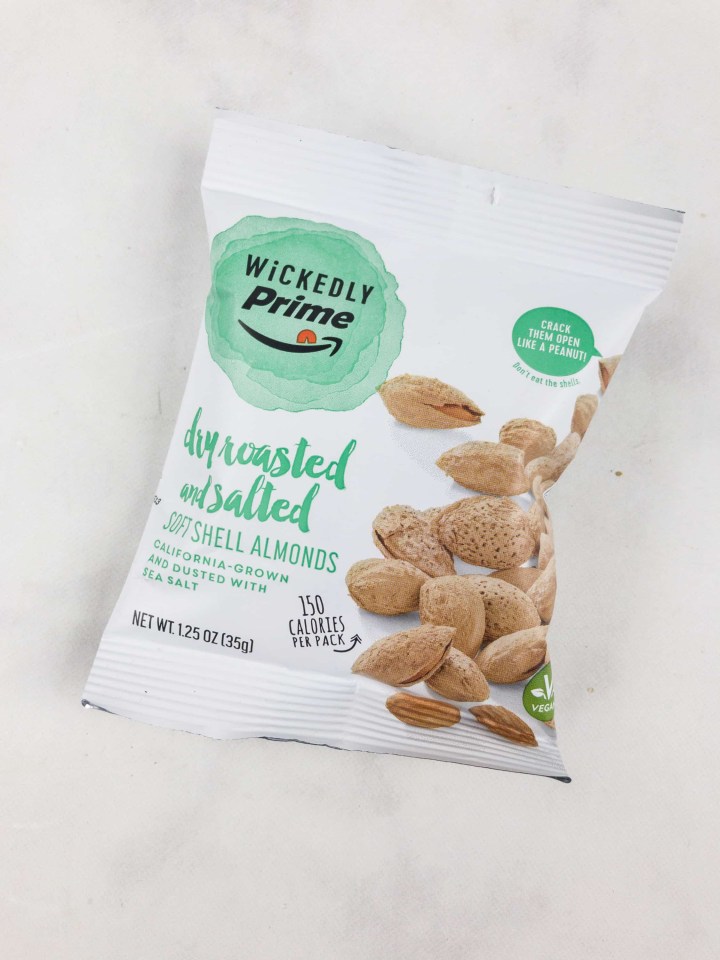 Wickedly Prime Soft Shell Almonds, Dry Roasted & Salted ($0.63) We were pumped to see these in a snack pack – maybe Amazon will start selling them in these 150 calorie packs? We'd love it!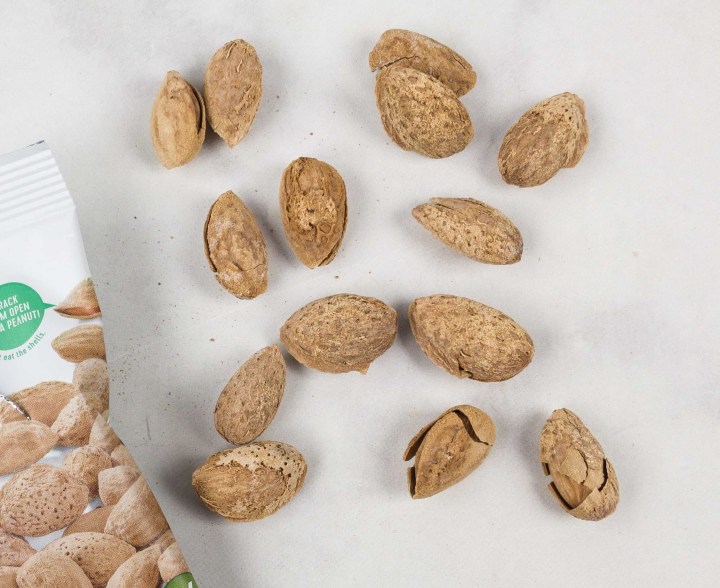 These soft shell almonds are crackable without a nutcracker.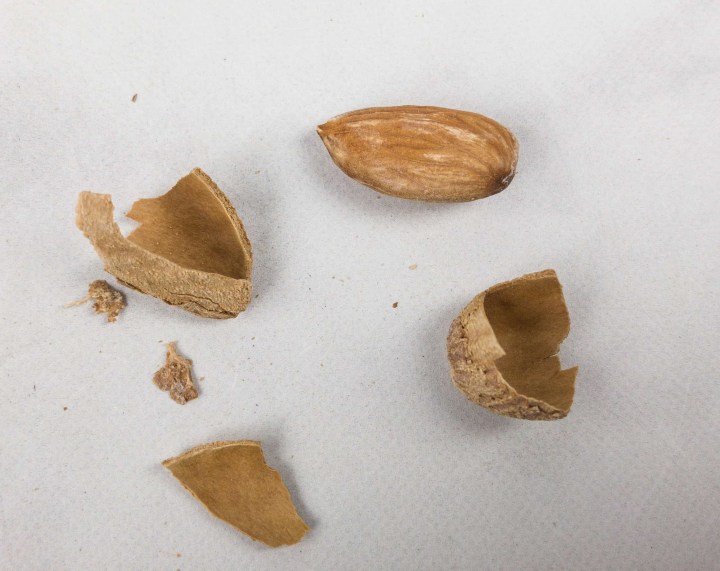 And the almond inside is perfectly roasted – nutty, delicious, and super healthy!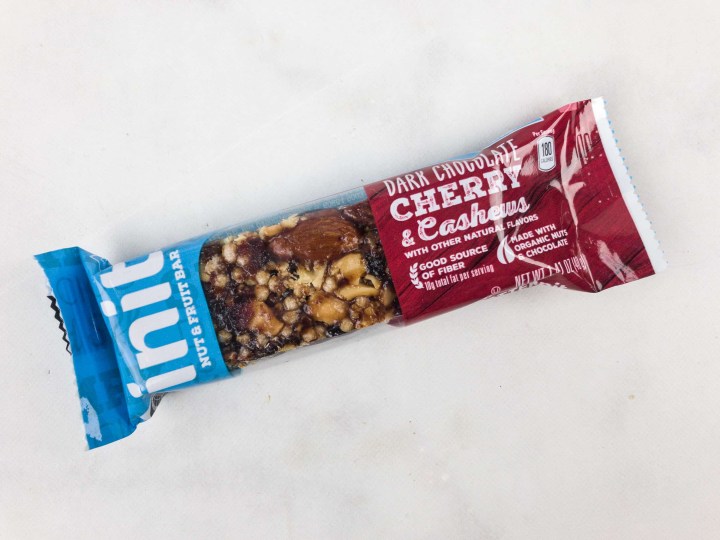 Init Nut & Fruit Bars ($1.33) Well there was only a nub of this by the time I needed to write this review.
Absolutely everyone had to have a bite and nobody could resist seconds!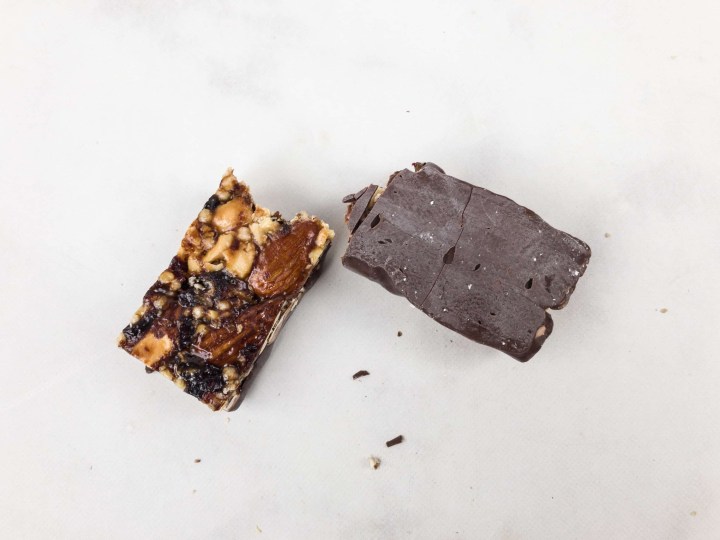 The cherry taste is very natural, but not overly sweet and well balanced by the chocolate. I just discovered they have a variety pack of these delicious bars on subscribe and save – an excellent candidate for my box credit!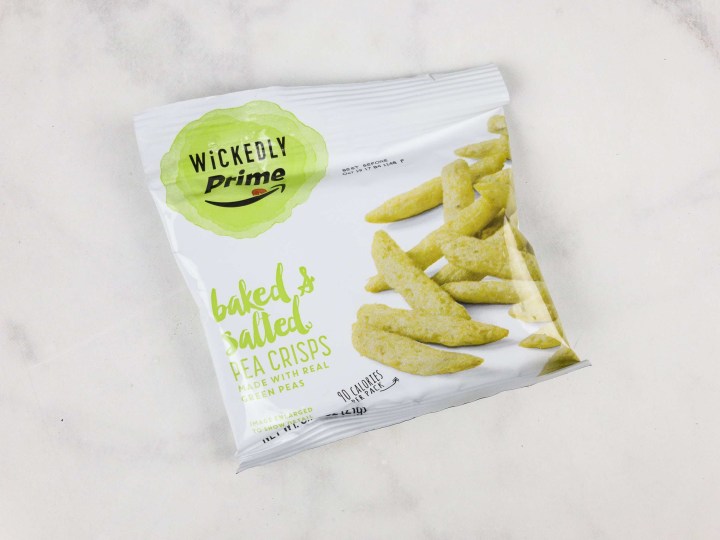 Wickedly Prime Pea Crisps ($0.52) Out of this really great box there has to be one miss – and for us, it's these.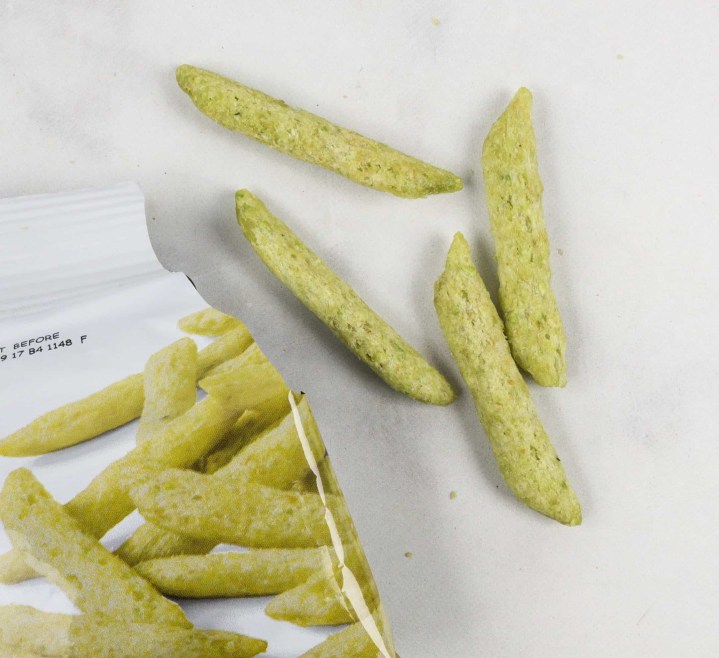 Nobody in our family really likes them at all. It's not that we hate them – but we love the taste of beautiful fresh peas and this crispy crunchy creatures just don't have a fresh pea flavor to us.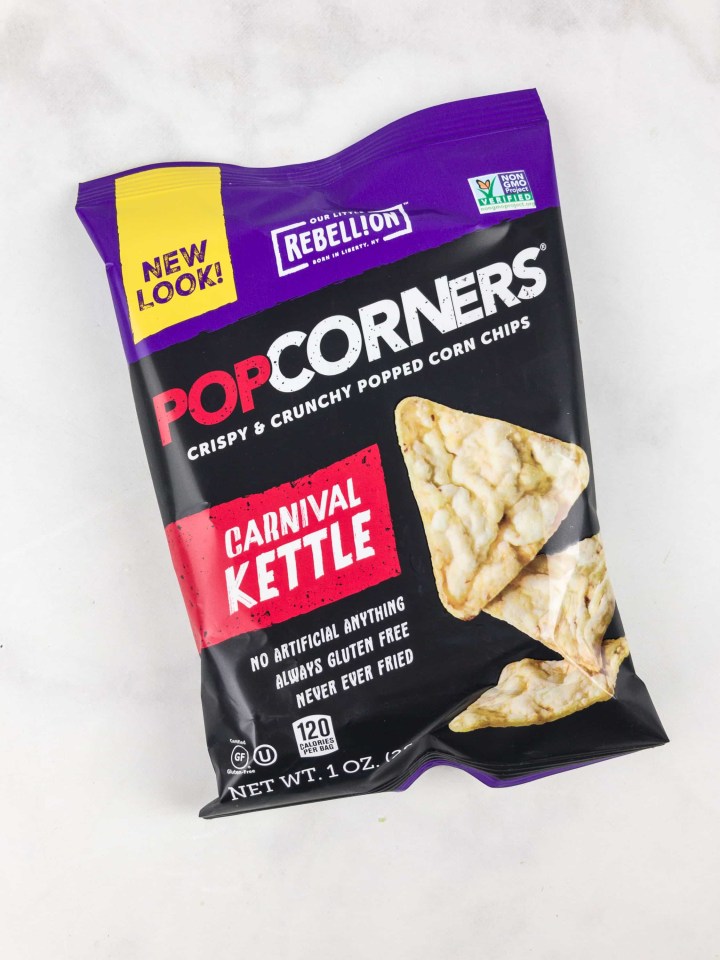 POPCORNERS Carnival Kettle, Popped Corn Chips ($0.71)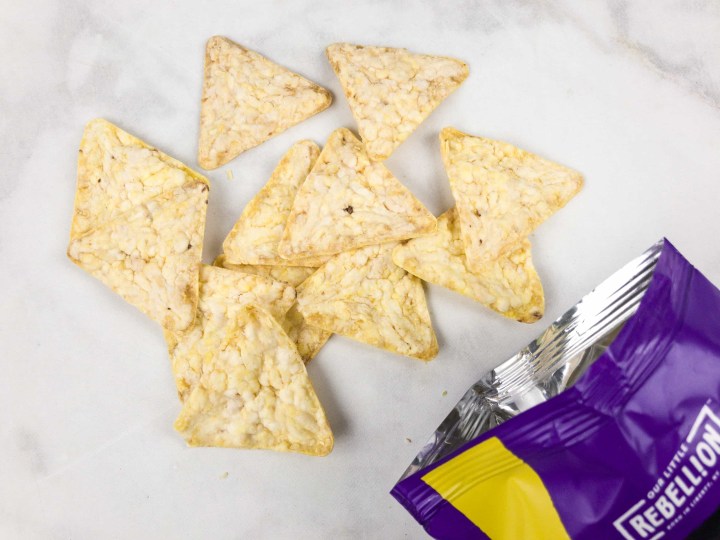 I'm not a huge fan of kettle corn but my family likes these, and how can I argue with that? They're actually pretty good and I would love to try more flavors.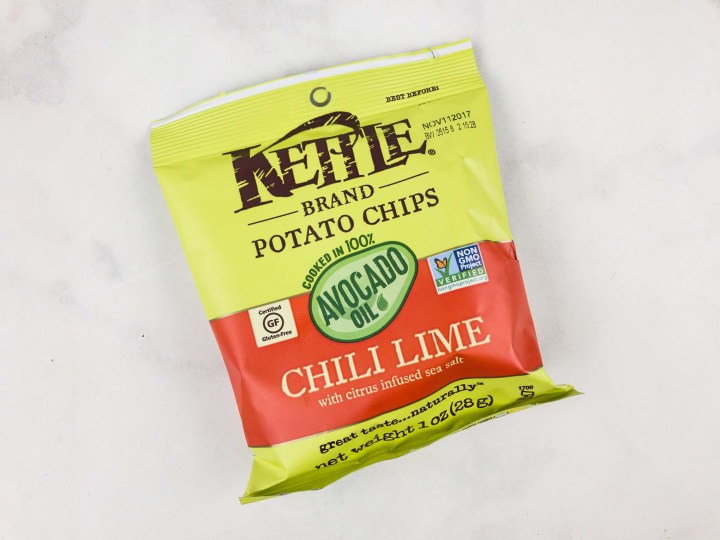 Kettle Potato Chips Cooked in 100% Avocado Oil, Chili Lime ($0.63)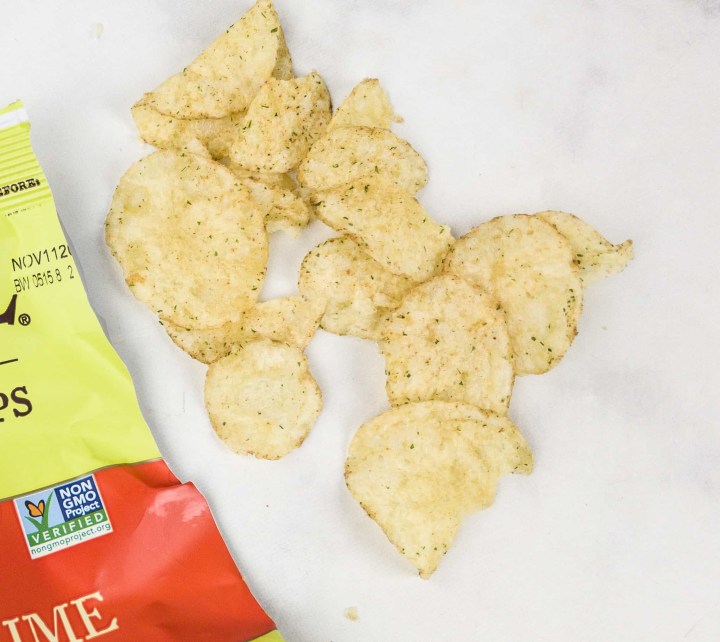 Chili lime potato chips cooked in avocado oil (excellent use of a new guacamole byproduct!). I think I like these better than the regular kettle chips – and the flavor is to die for! I especially love the citrus-tinged salt on them.
Off The Eaten Path Hummus Crisps ($1.25) These hummus crisps are made with real chickpeas. We got the olive oil & herb flavor.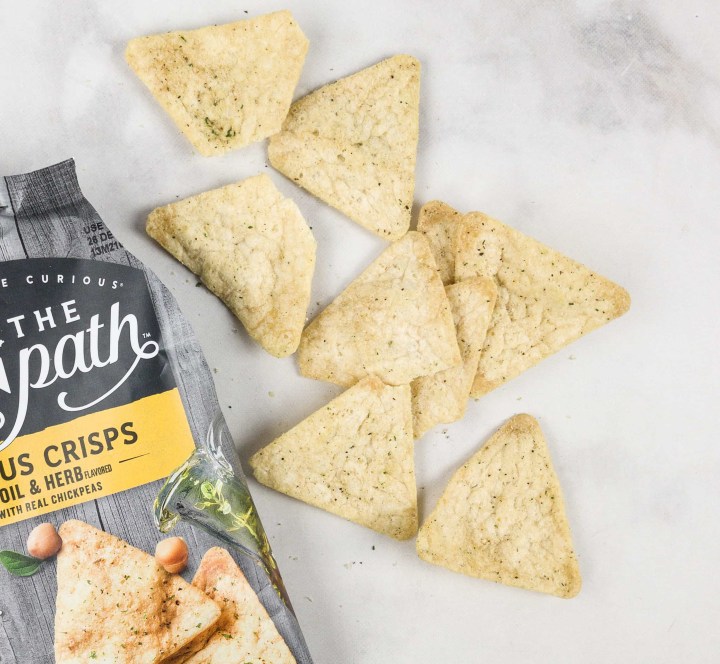 The texture was actually a little surprising – I expected them to be sturdier, but they were light and airy (but not crumbly). The flavor was good!
Off The Eaten Path Veggie Crisps ($1.25)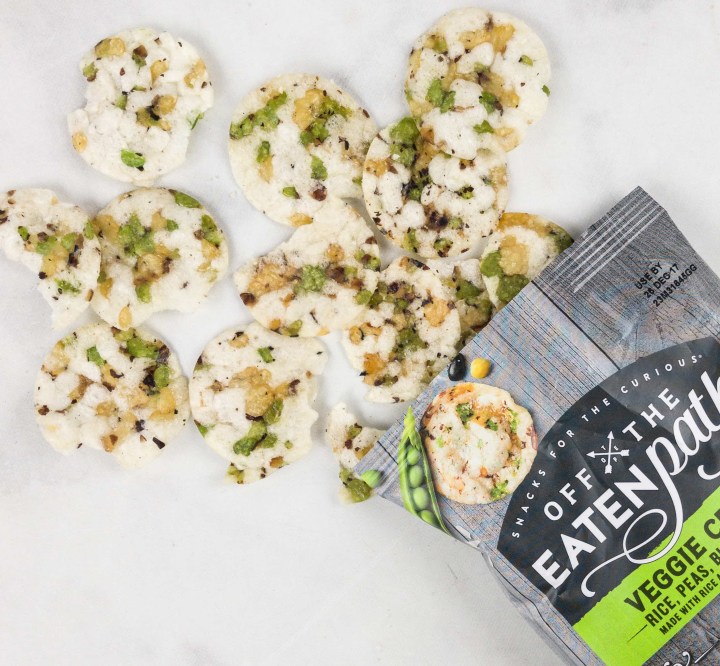 These veggie crisps from the same brand are made with rice, green and yellow peas, and black beans. The flavor is actually quite true to the ingredients – and these'd be good to actually eat with hummus!
The value of this box was about $15 – plus we'll get $9.99 back when we use our credit. Score! We thought this box was amazing – and we liked or loved every item but one. In fact, if Amazon put this box on a dash button for $10 per box, we'd probably buy it over and over. I'd be perfectly happy if they delved into the single serve snack box market even more! Easily our favorite sample box from Amazon yet!
Visit Amazon Snack Sample Box to grab a box or find out more!