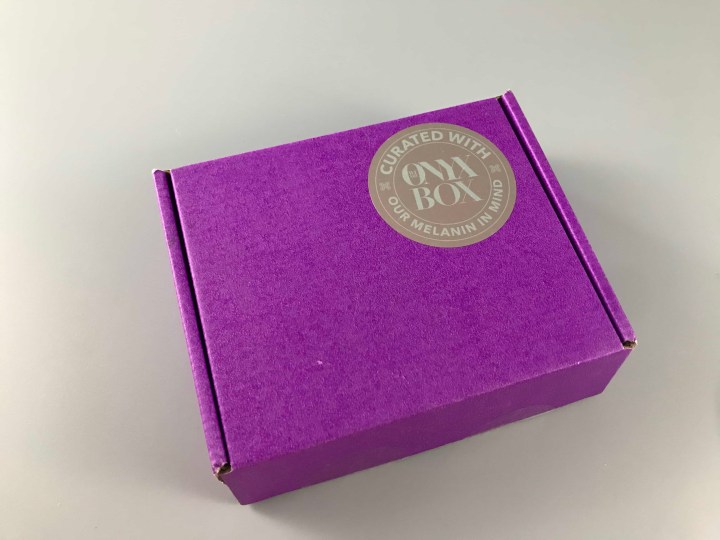 OnyxBox from We Are Onyx delivers 5 deluxe-size or full-size hair, skin, makeup and lifestyle products curated for Women of Color from high-end brands from around the world for only $25 a month.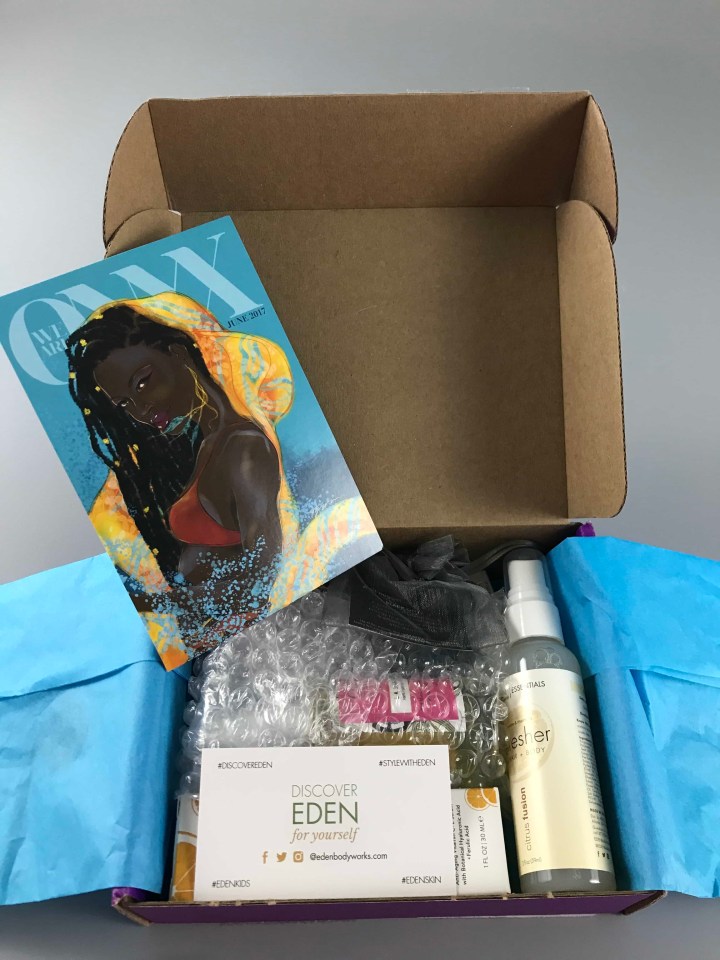 DEAL: Get 10% off your ONYXBOX subscription! Use coupon code HSONYX10. You can also get a free $35 Doucce eyeshadow palette when you sign up for a 1, 3, 6, or 12 month subscription when you use the coupon code EARLYBIRDHS. Check out the palette here!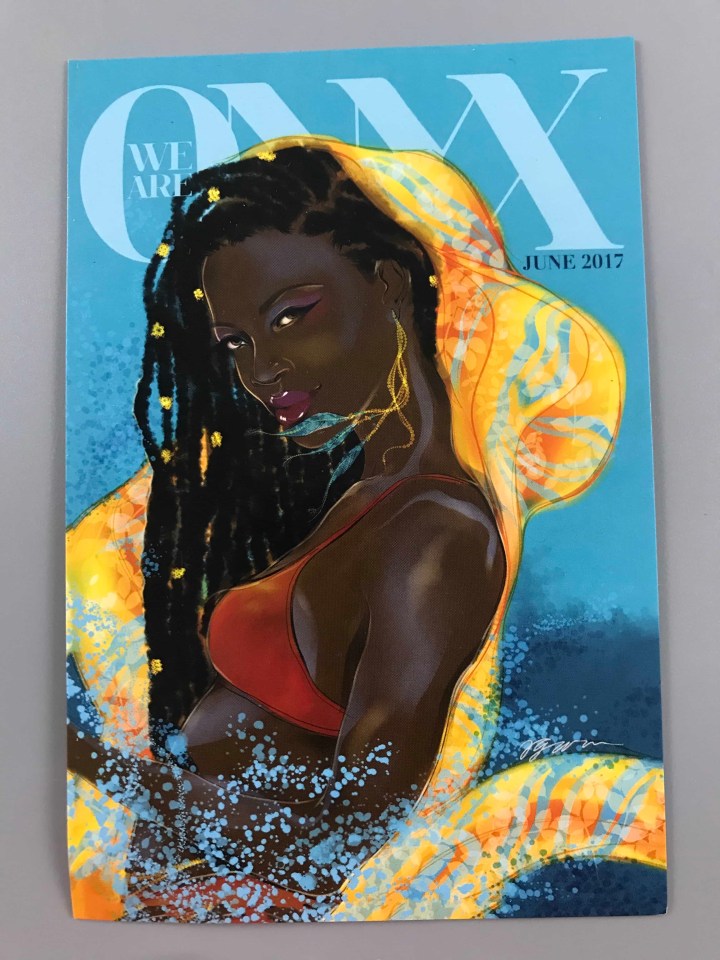 The front of the content card is so pretty. I love the art.
This month's box feature is Island Gyal. I love that  there is a small description of the products as well as prices for most of the items. I would like to have all the prices listed just because it's nice to not have to guess the price of my box and the stellar savings I get.
ColourPop Lippie Stix ($5). This lip color is amazing, even after a few hours in the pool it was still going strong without running or staining my lips. The vitamin E, mango and shea butter give a boost to leave lips moisturized and supple.
Oils of the World LA Summer Glow ($22.50). I love that I can use this oil from head to toe and it smells like summer. It never leaves my skin overly oily and with the convenient pump action there isn't an oil ring on my bathtub.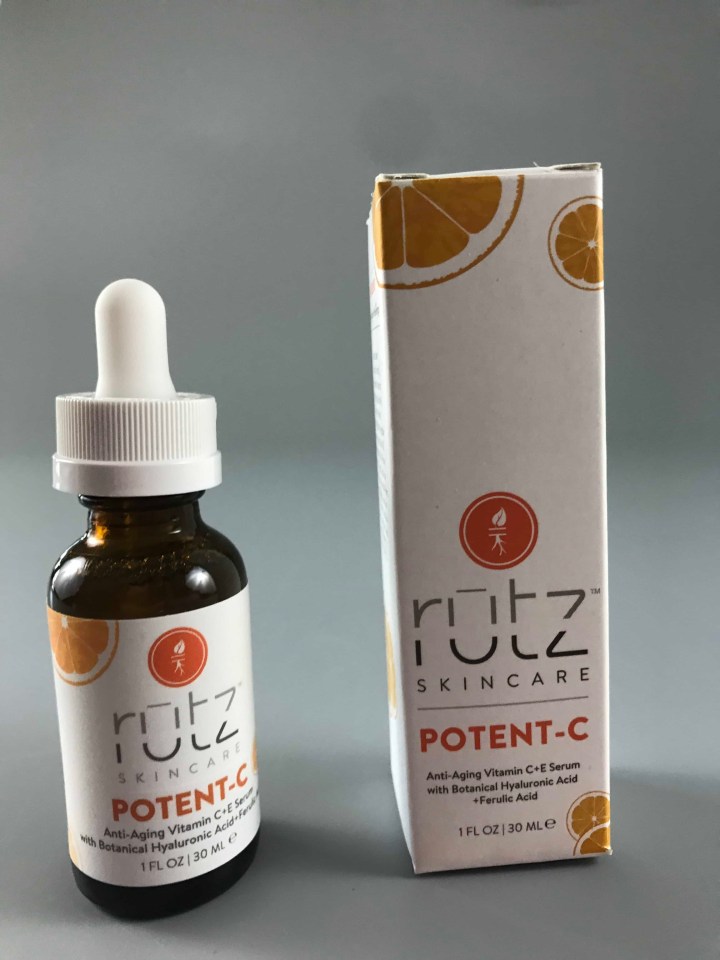 Rutz Naturals Potent C Vitamin C and E Serum ($52). Infused with Reiki energy, this lightweight serum contains the ideal dose of vitamin C to fade hyperpigmentation and improve skin's elasticity and firmness. It's great for daily use and under makeup.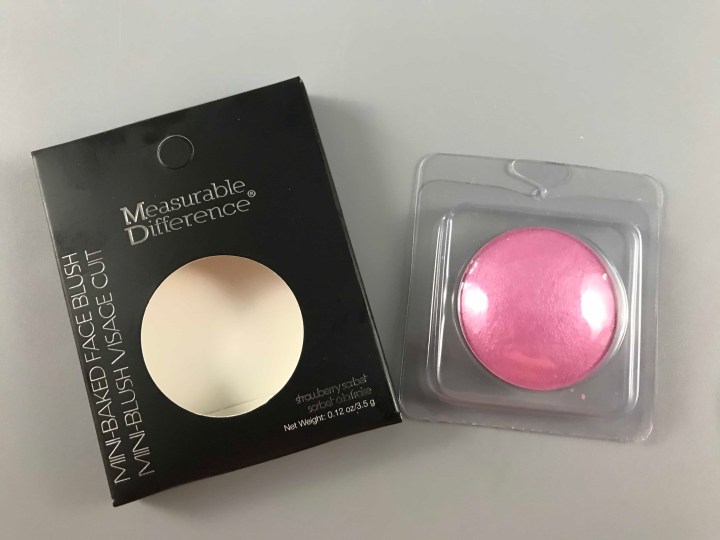 Measurable Difference Baked Blush Mini in Strawberry Sorbet. I love the shade of pink and I am super excited to try this blush but will need to watch a few tutorials first. I blush easily for a dark skinned woman so I have never used blush in my entire life. Bring on the challenge!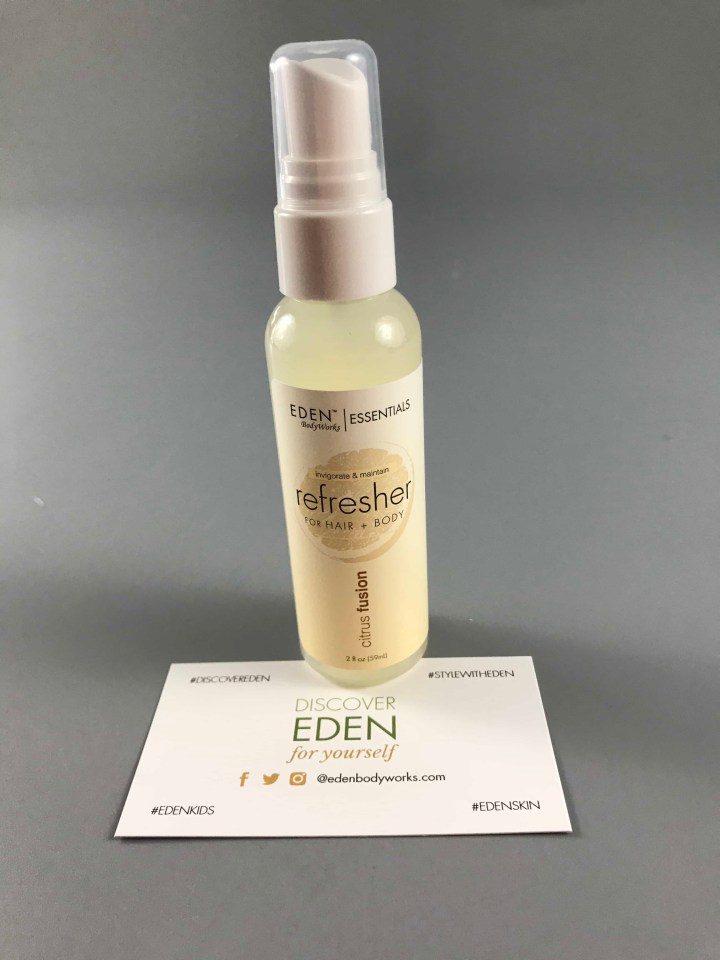 Eden Bodyworks Citrus Fusion Refresher Spray. Spray on daily to lock in moisture and rehydrate. The refreshing citrus scent is just an added bonus.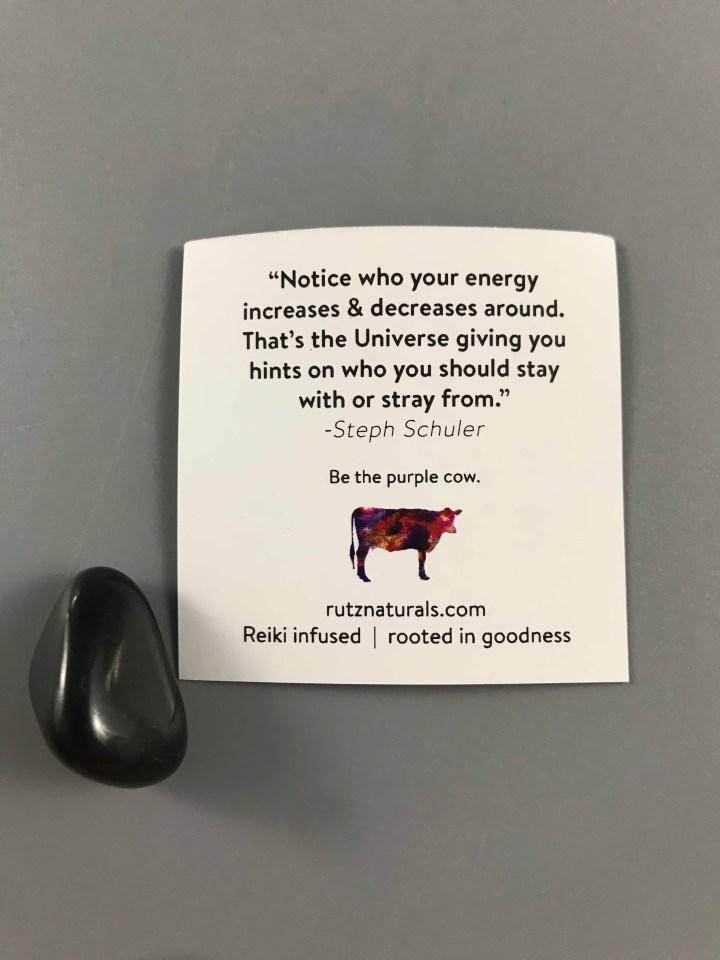 The wonderful women at Rutz included a beautiful shiny onyx healing stone. Onyx is supposed to connect mind, body and spirit. I wish it was on a necklace to help keep me centered and keep the good vibes flowing.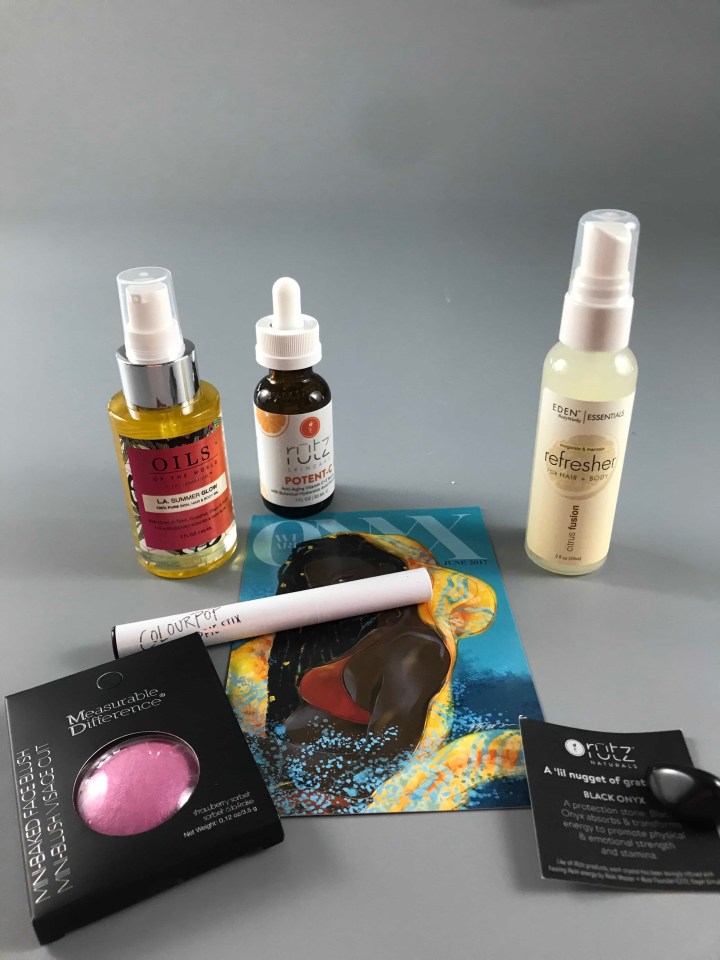 We are Onyx Box keeps sending me the best in beauty items. The quality of items brought to my doorstep each month makes me ridiculously happy. I am so happy that this month featured a brightly colored box, there is nothing better than getting happy colored mail. We are Onyx Box continues to blow the $25 price tag out of the ballpark each month! I can't begin to tell you how this box has impacted my beauty regime all while helping me to truly love the hair and skin I was given. With each month I get more and more comfortable with myself and fall more in love with this subscription.
What did you think of Onyx Box this month?