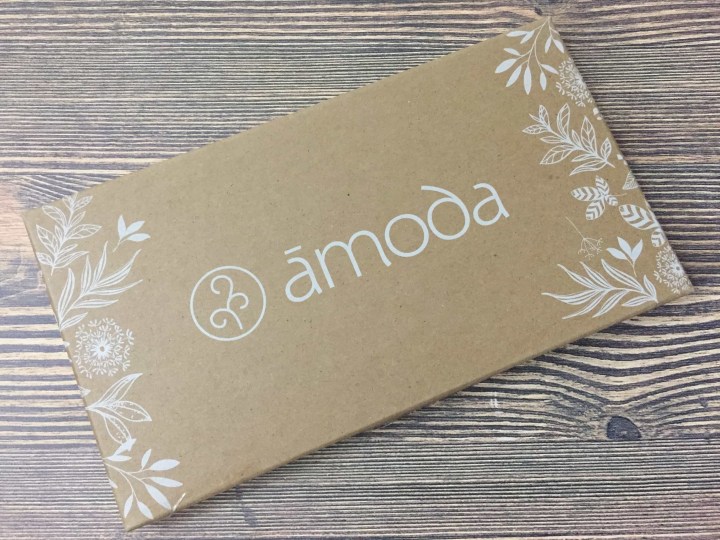 Amoda Tea is a Canadian premium tea subscription. Each month hand-selected teas are sent out, from all over North America and beyond. They source the tea from small companies to support them and help them grow. There are two flavours of box available — the original and low-caffeine. This is a review of the original box. Both cost $20, have free shipping to Canada/US (no international shipping yet), and you can also add on some extra bonuses like a travel set, a teaspoon, or more filters if you are a tea-drinking monster like me. They also have a tasty tea guarantee — if you don't like a tea in your box, they'll replace it in your next box!
DEAL:  Get 40% off of your first month! Use coupon code HELLO40.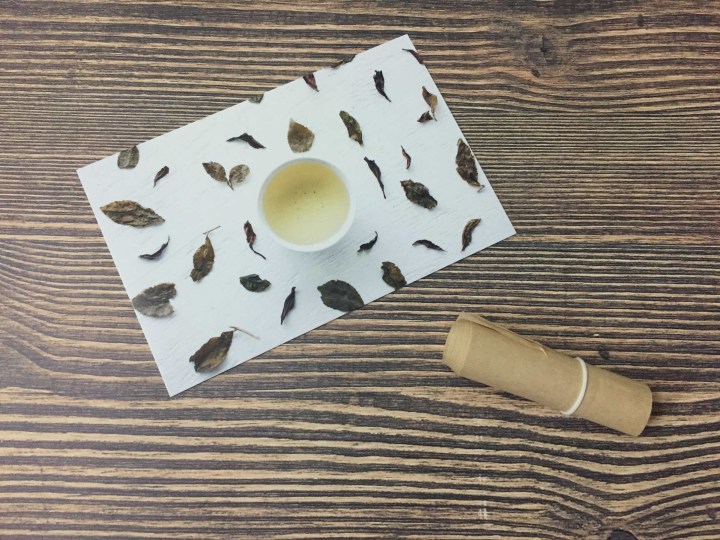 Every month they also send a super cute tea postcard! I send these to my tea-loving friends and my penpals. They also send you tea filters in case you don't have your own (or another kind of infuser) already.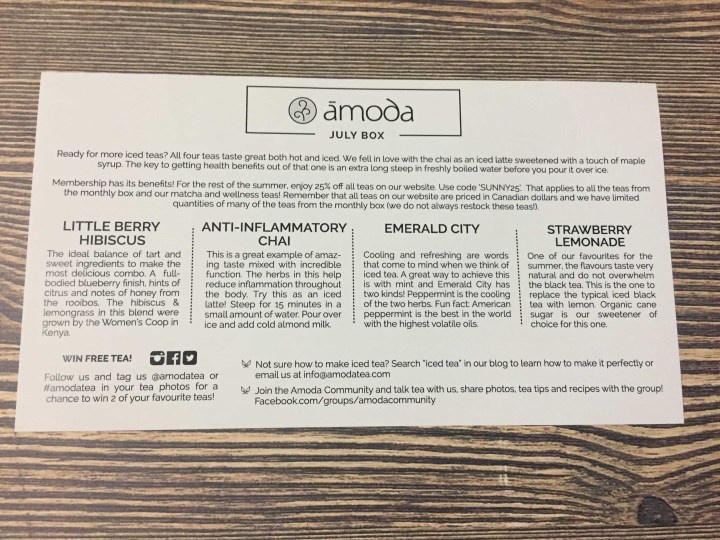 The info card has a great layout and everything is easy to find including social media and discount codes! The summer boxes have had a strong focus on tea you can drink iced, but July mixes it up a bit and features teas which do double duty, tasting great hot or cold.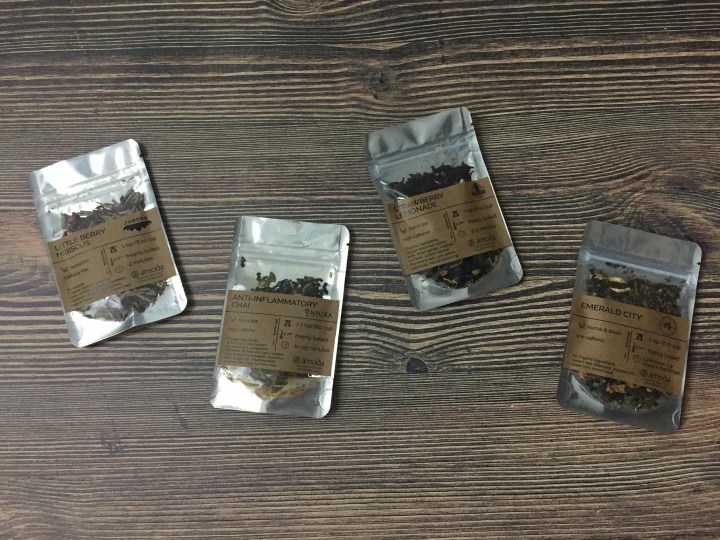 Everything in my box this month!
Little Berry Hibiscus (Justea) An herbal floral tea with hibiscus and rose with a berry blend as well.
Anti-Inflammatory (Niuka) I love this packaging because you can actually SEE the turmeric in the leaves. I really like chai tea but I've never had it iced before. I add a lot of cream and honey to chai when I drink it.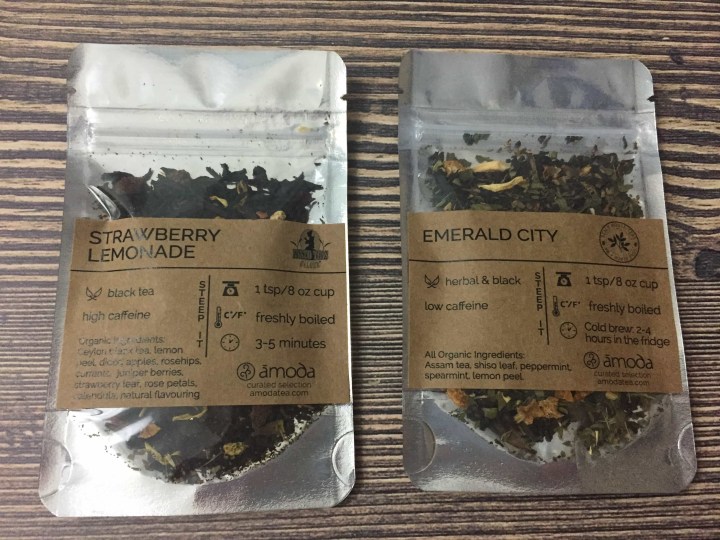 Strawberry Lemonade (Naked Teas) This smells SO amazing. After I photographed this tea it was the first one I had to smell. It's a black tea, so it's caffeinated, and is definitely going to be iced the first time I taste it.
Emerald City (Beach House Teas) This was the only selection this month that didn't get me excited. I don't like peppermint tea, so I probably won't try this one. It is an herbal/black blend which is interesting — it has Assam tea in addition to the peppermint and spearamint.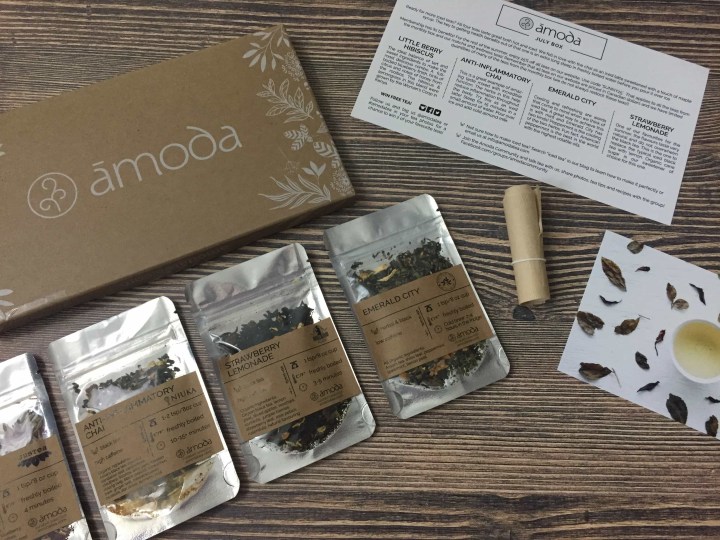 Another great month from Amoda. I love tea subscriptions because you can pack a lot of boom into a small box. I find that the packages usually get me around 4-5 cups, but for iced tea I will usually use two teaspoons instead of one, so they definitely go a bit faster. $20 a month for around 20 cups of tea is not a bad value at all, and I definitely recommend Amoda for that reason!