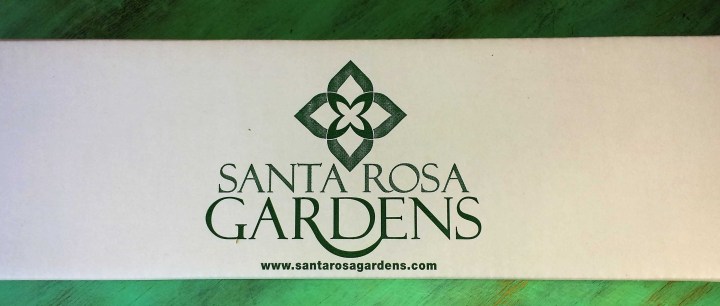 My Garden Box is a subscription box of custom crafted collection of garden tools and plants from Santa Rosa Gardens. Each box contains at least three plants or bulbs and is specifically curated to be seasonally relevant and Hardiness Zone accurate. They also include various care, maintenance, and home decor items. And, if you worry about live plants being shipped, don't, they have been shipping live plants for more than 25 years.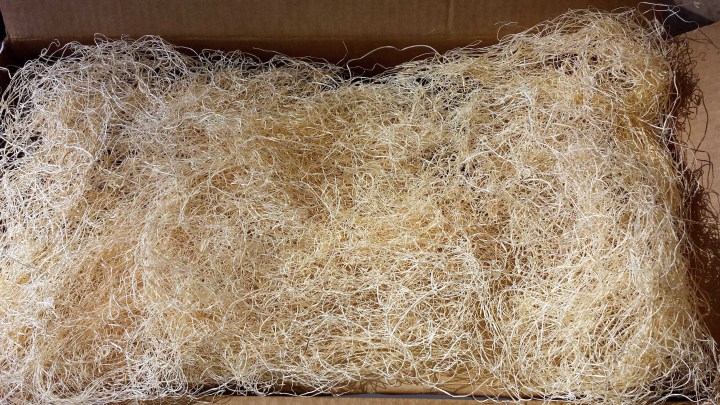 Everything came well packaged in this straw material that could be reused as ground cover for your plants.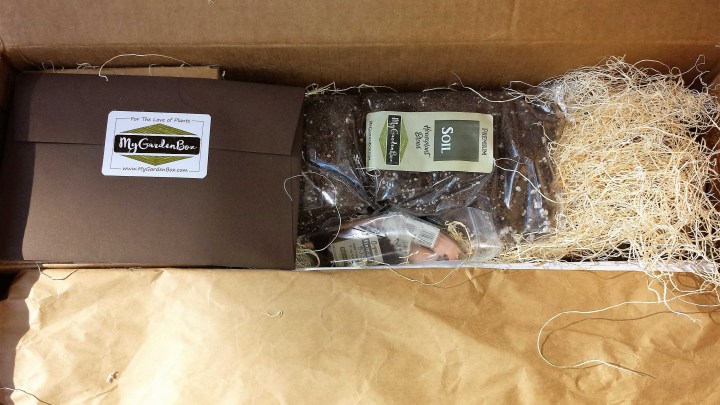 The box was packed full of garden items that were all securely wrapped.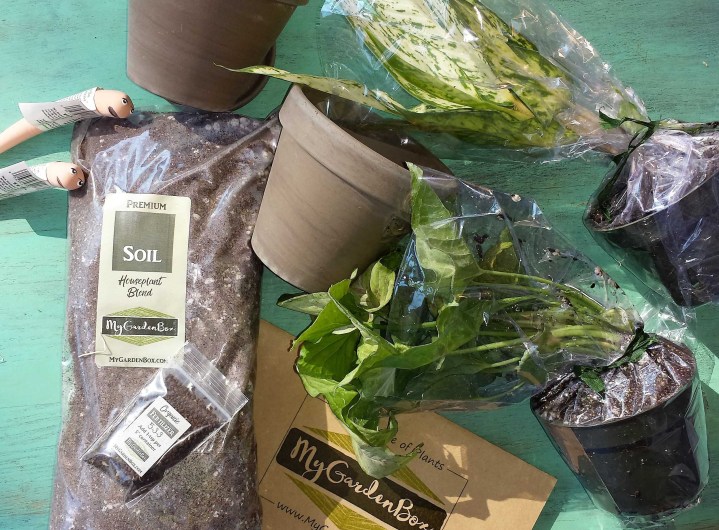 They fit all of this in the box. I was surprised at how big the plants were and how healthy looking after shipping.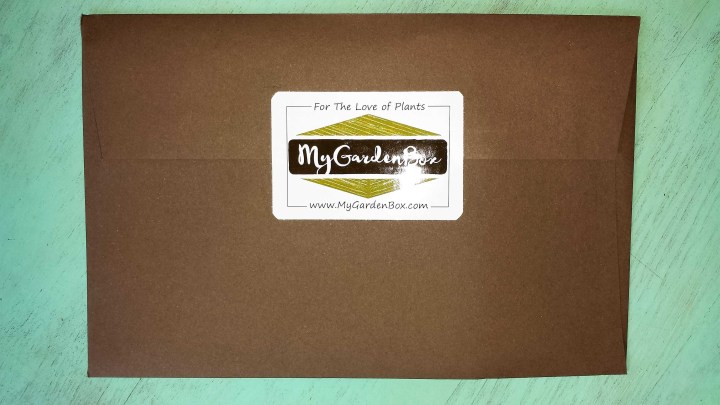 This formal looking envelope was in the box and the pertinent information about our box.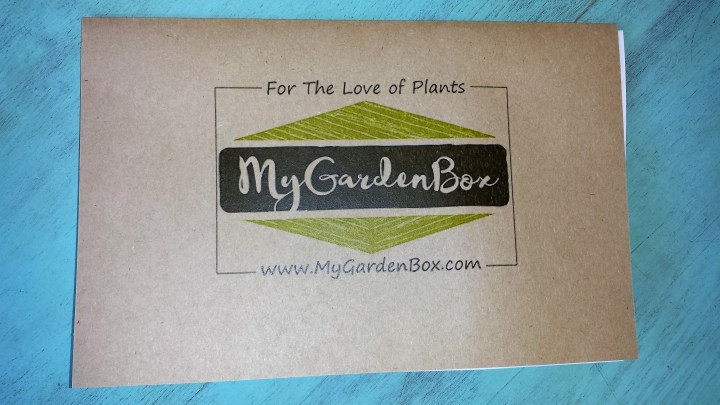 Inside the envelope was this letter cover that contained the information. It was all very formal and elegant.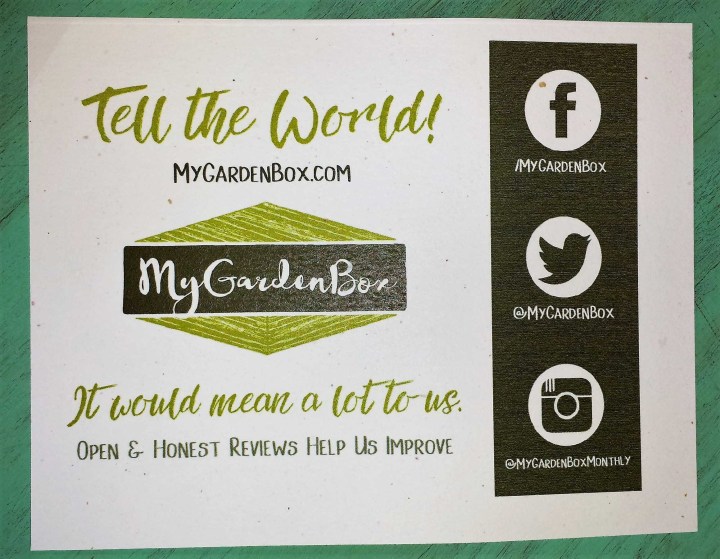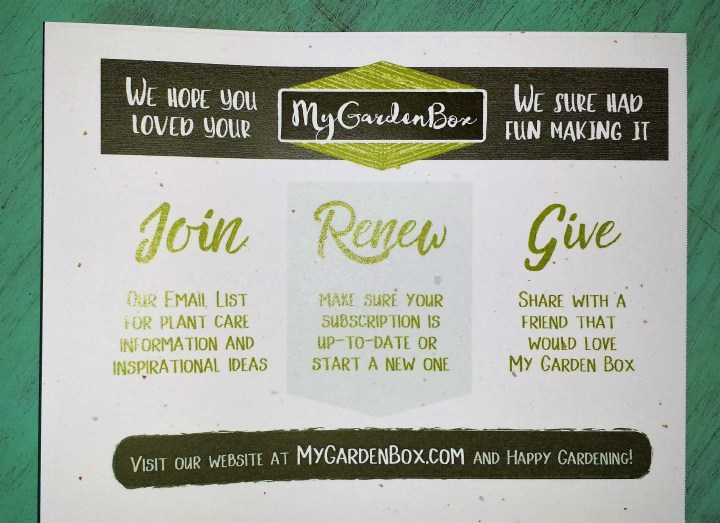 This card invited us to check out My Garden Box on social media. Garden Box is $29.50 if you subscribe month to month ($12.99 shipping). The price is reduced if you prepay for 3 or 12 months.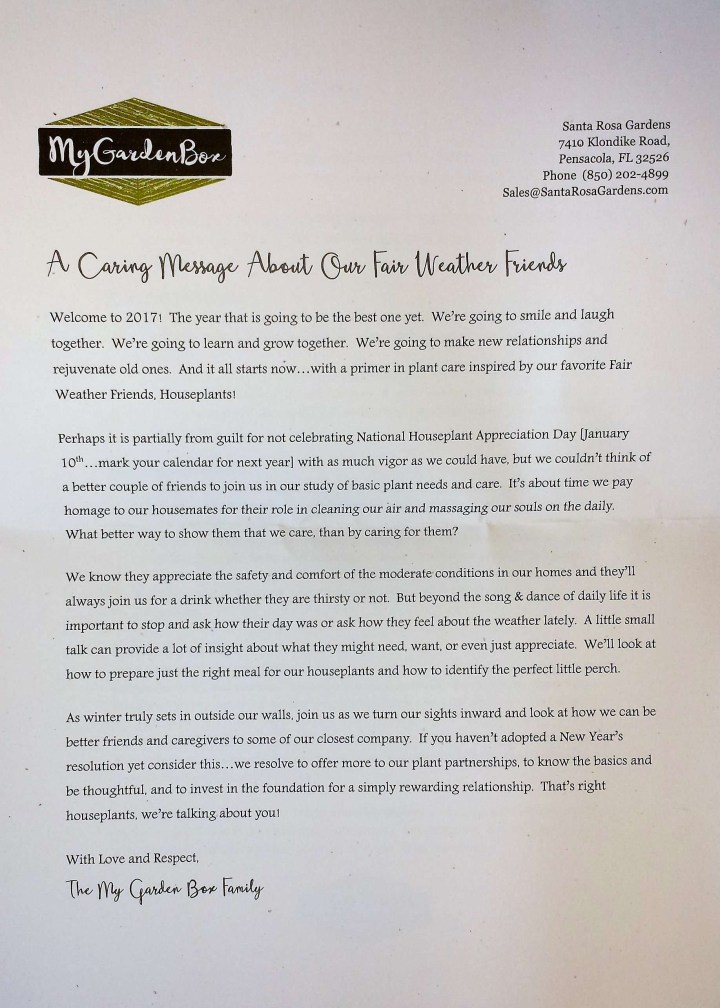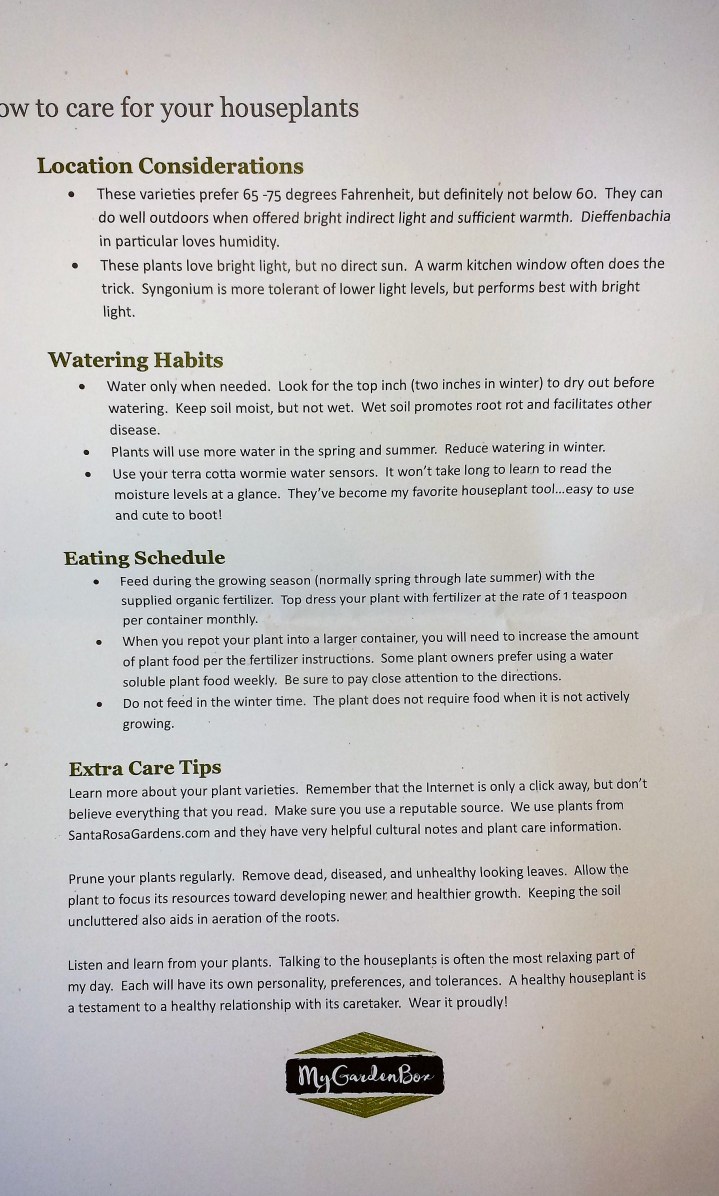 The letter from My Garden Box was full of tips and information about how to care for the plants in the box.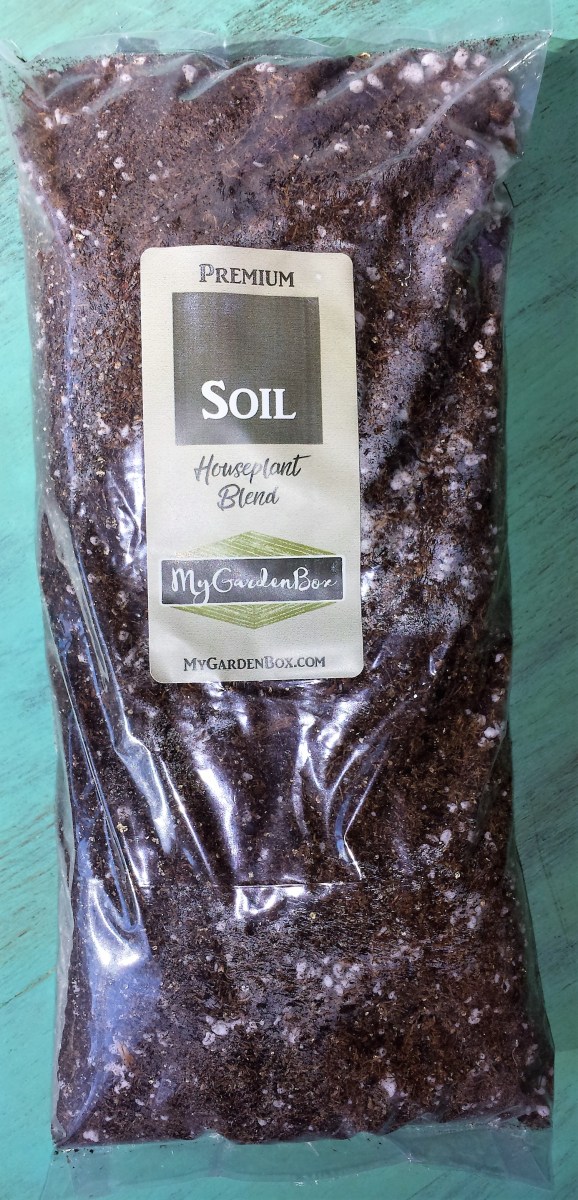 There was a bag of soil to use to re-pot your plants. I had quite a bit left over after I planted them in the pots.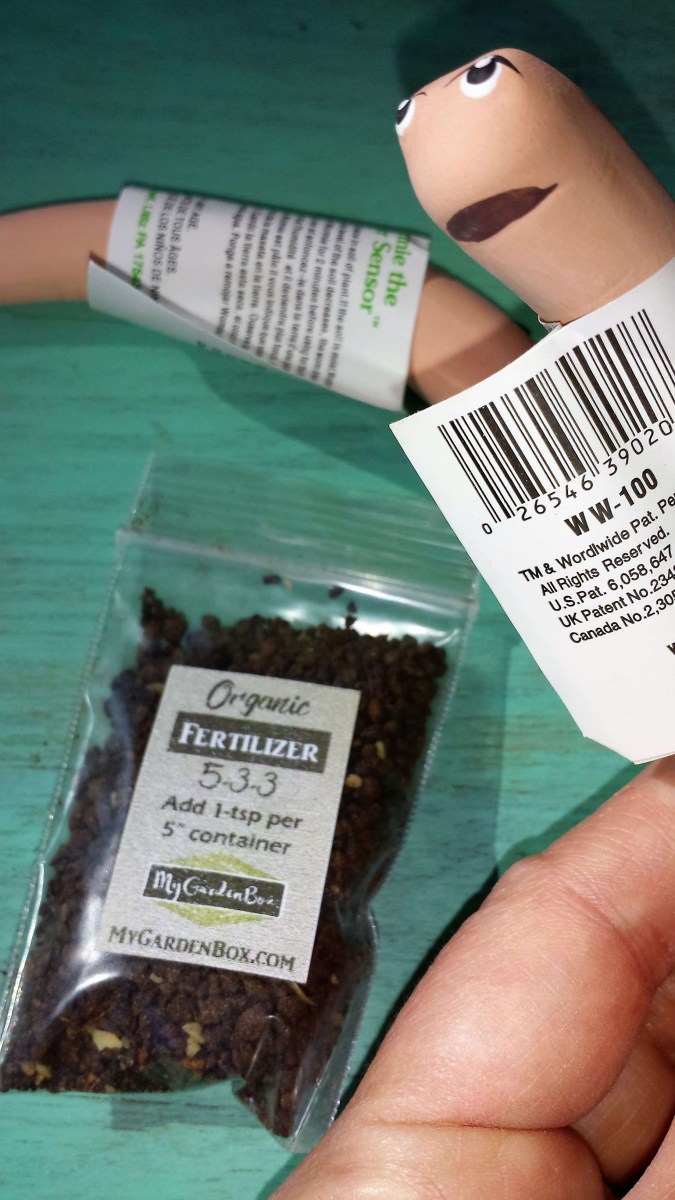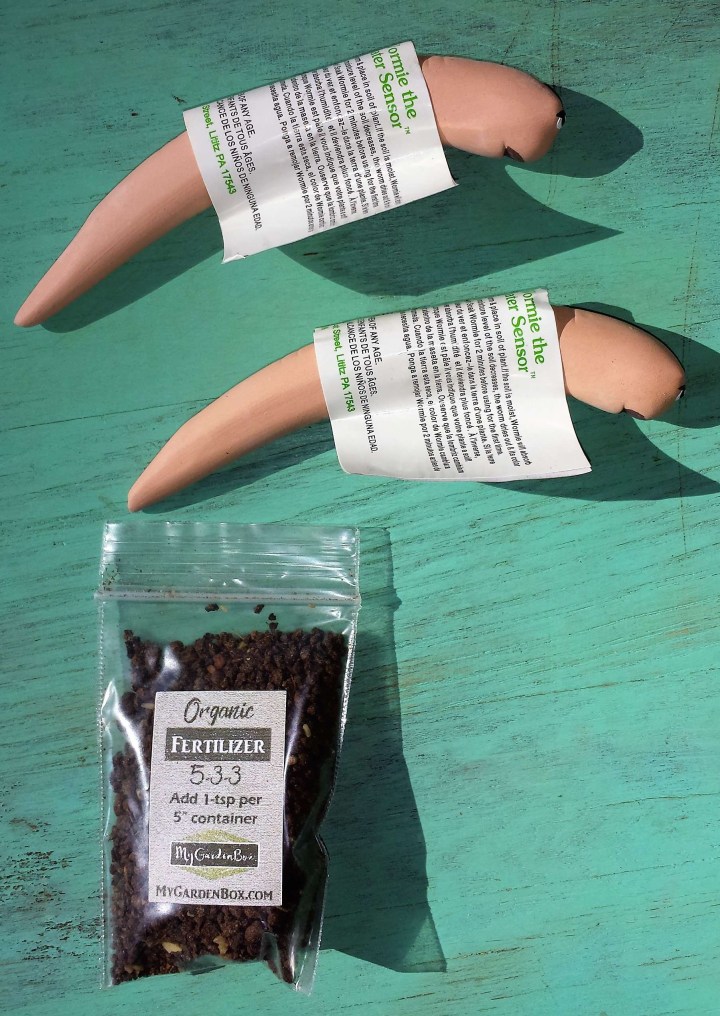 They included a small bag of Organic 5-3-3 Fertilizer to feed your plants and two Wormie the Water Sensors for monitoring the water level in your plants. The color of the little Wormie guys gets darker if your plant is moist enough and lighter if they are thirsty.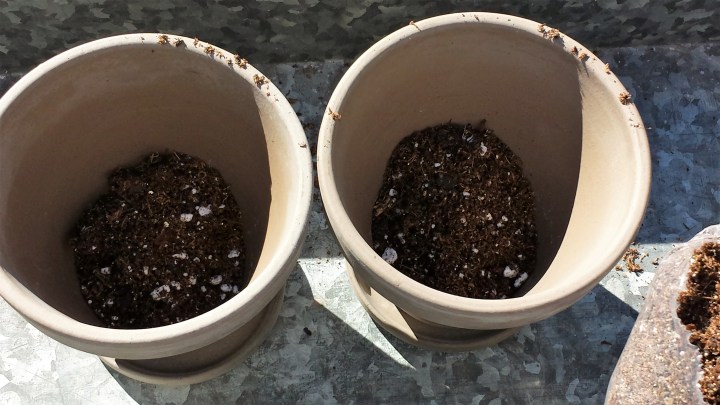 These two gray clay pots to re-pot your plants were in the box. I filled them about 1/3 full with potting soil from the bag.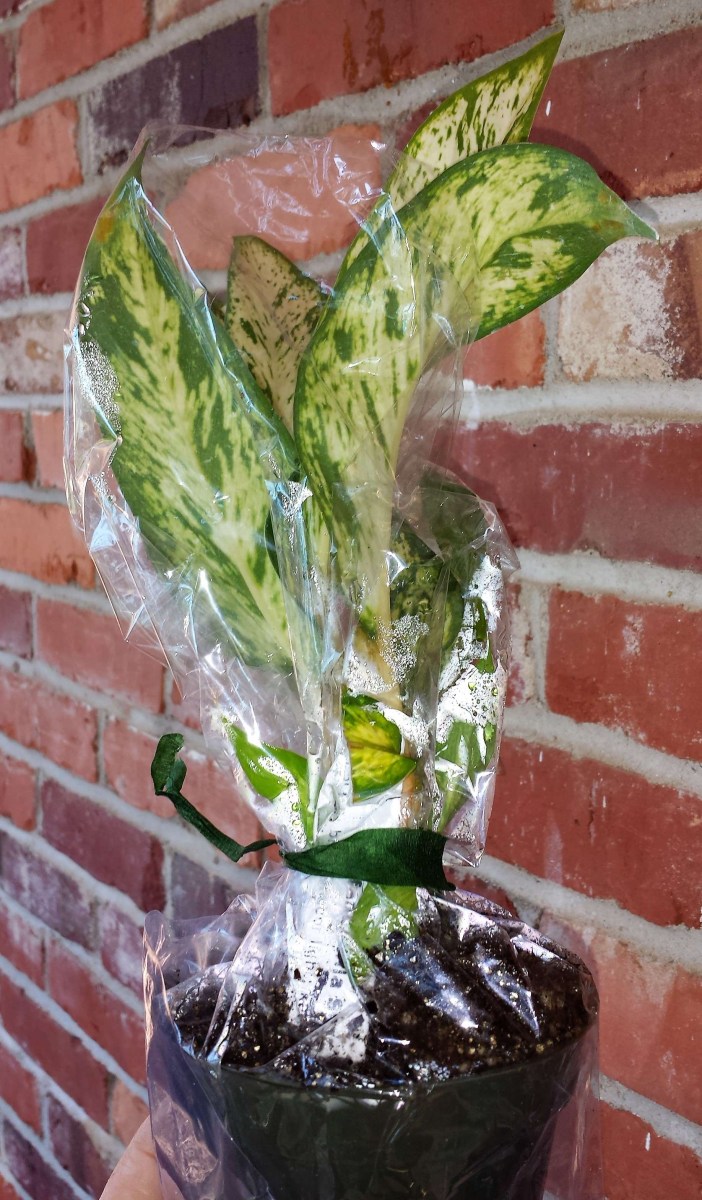 The first plant was Dieffenbachia (common name: dumb cane). The plants came wrapped up in cellophane and wrapped in brown paper.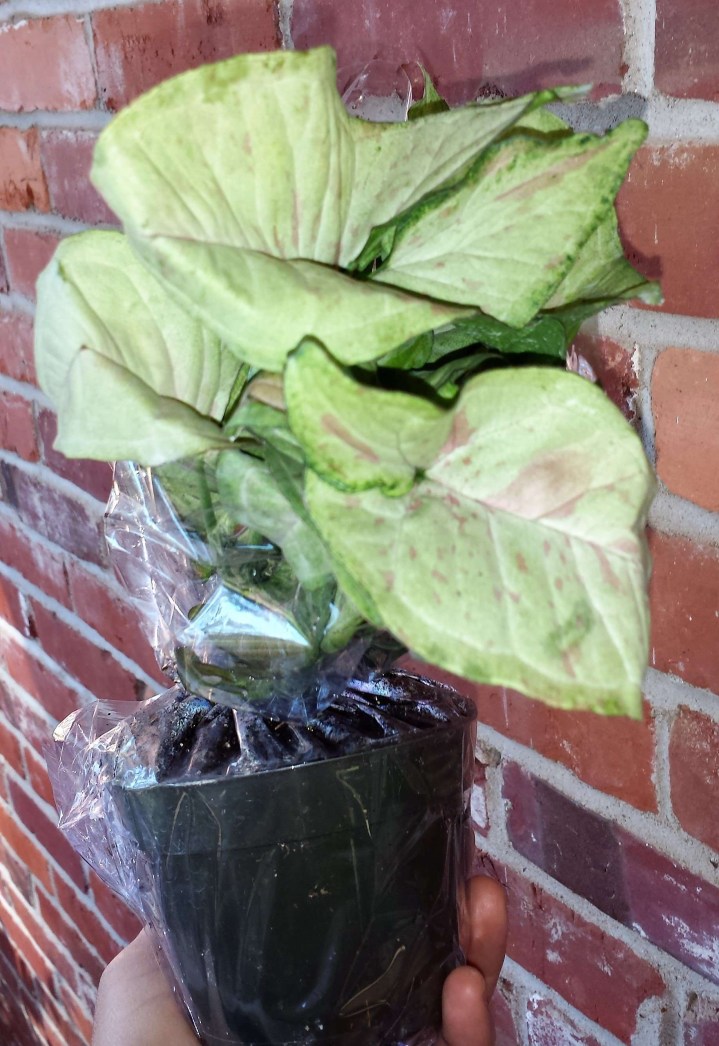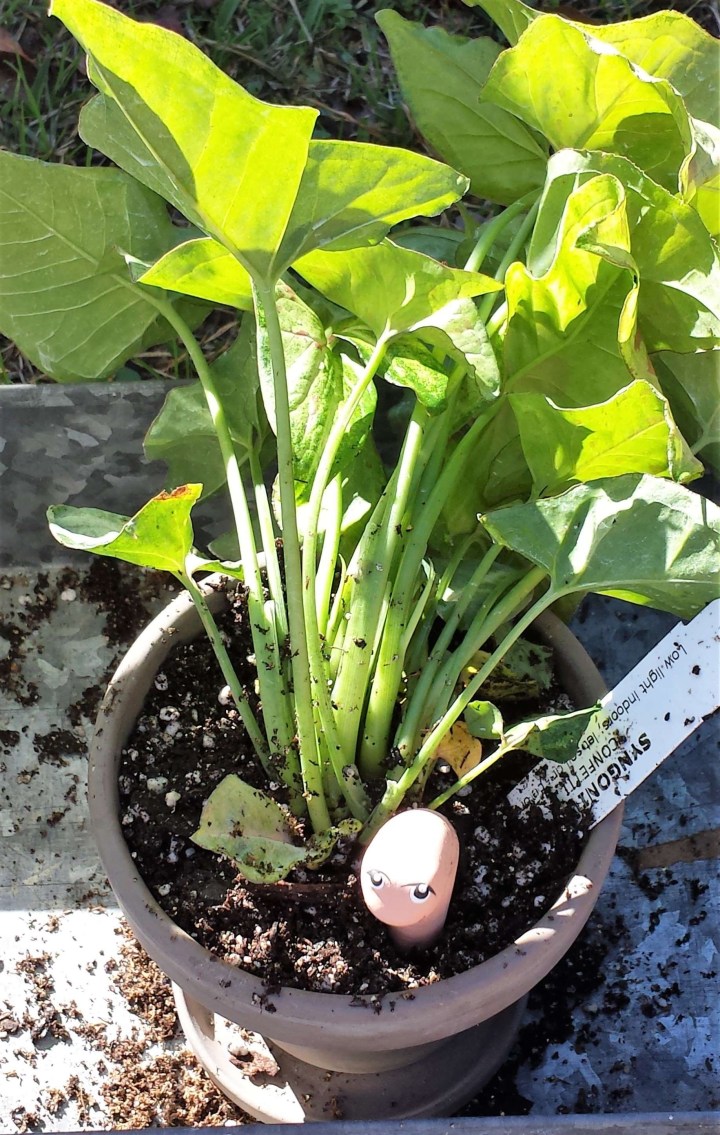 The second plant was Syngonium (common name: arrow head or goose foot).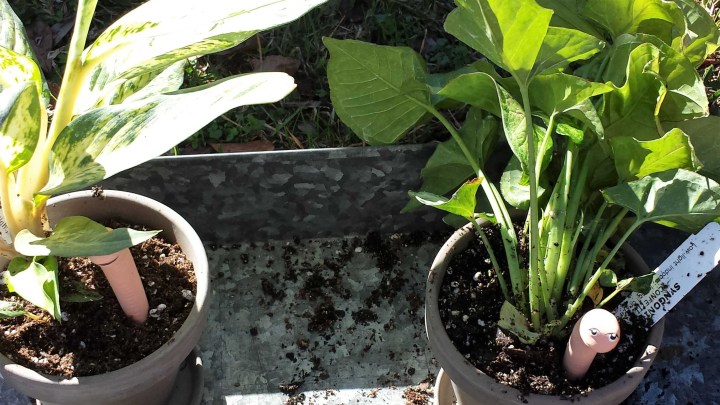 Aren't the wormie guys cute??!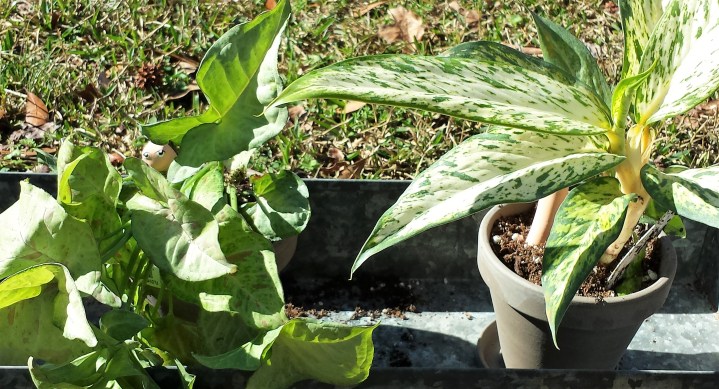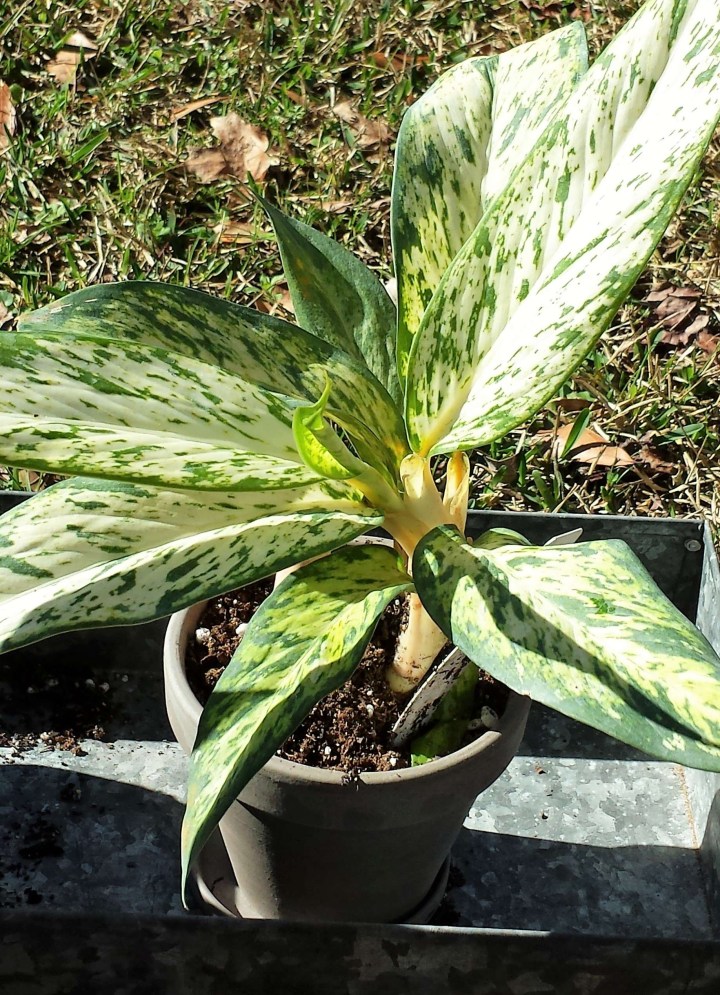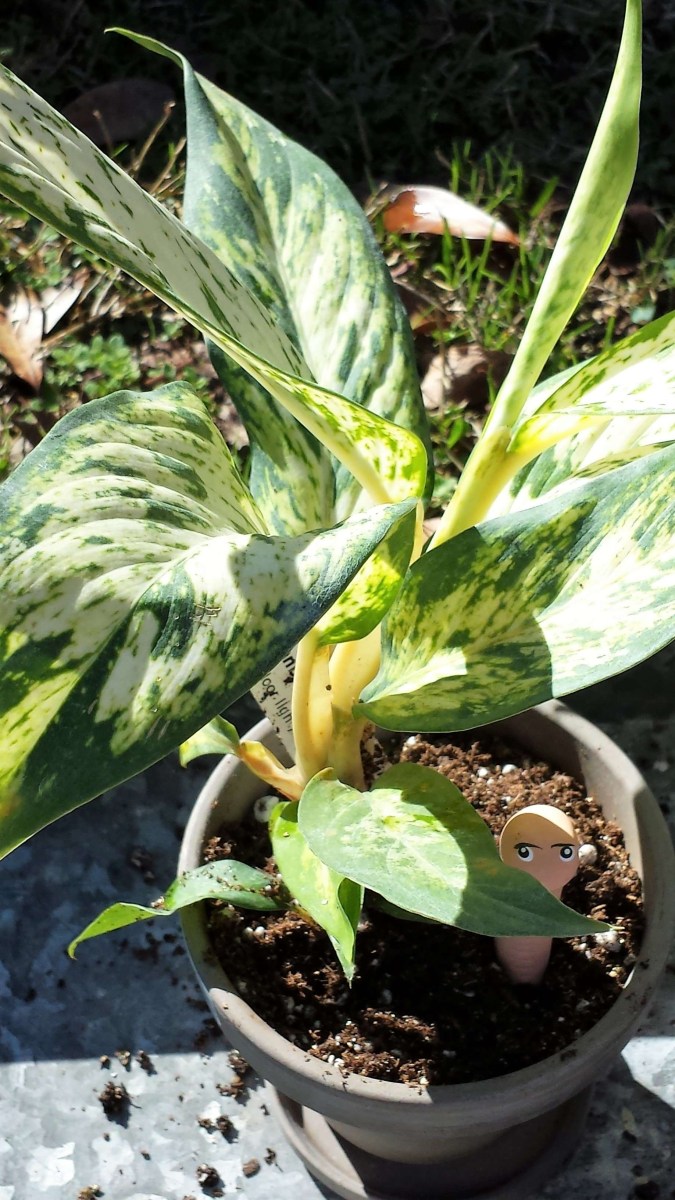 My Garden Box delivered on its promise! The plants were beautiful and very healthy which surprised me considering they were shipped. I also appreciated that they sent everything that you need to re-pot the plants and make them look fabulous.