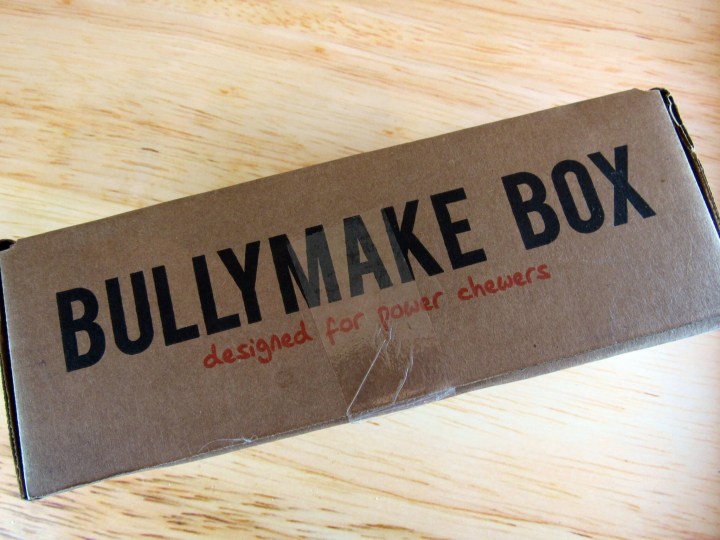 BullyMake Box is the monthly box for power chewers! No plush toys in this subscription! Each box comes with 5-6 toys and teats for your dog. Have more than one dog? Add an extra toy for an additional $9.00 a month. Be sure to fill out the additional information section when checking out. There are four options for allergies including a toy only box. Also, select the weight of your dog which starts at 10 pounds and continues with 10 pound increments to 200 pounds.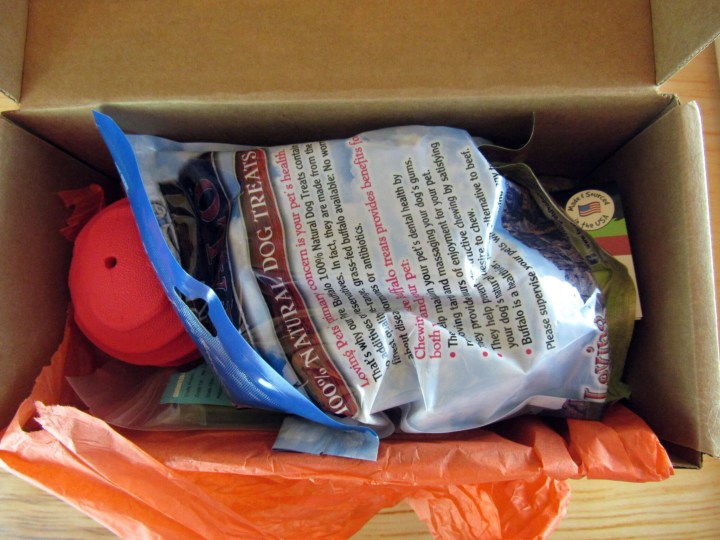 The doogies are excited that I am opening the box. The box is mainly for Odie, a Borador, although Bella, a mini rat terrier, can be quite fierce.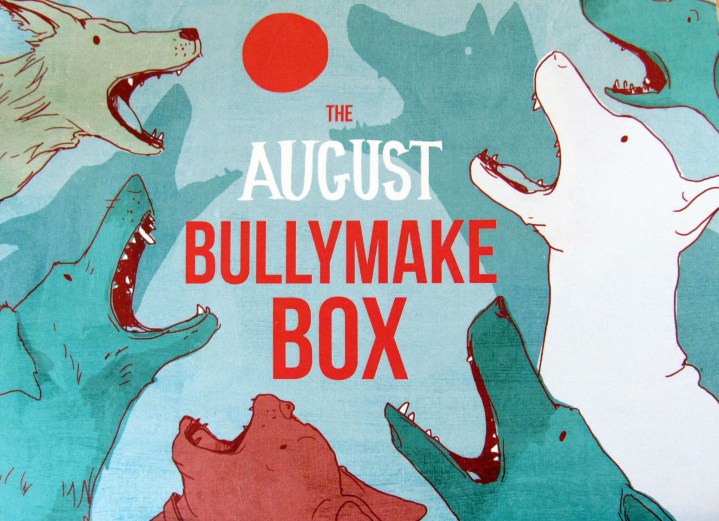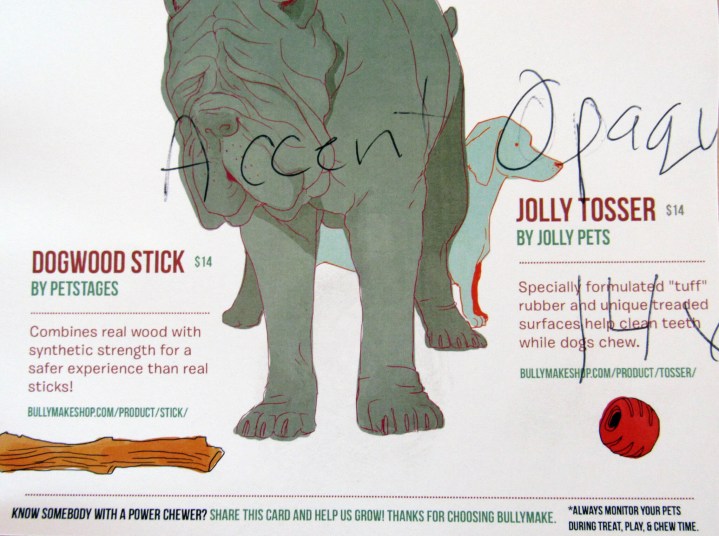 I have no clue why someone wrote on my information card. There's a first time for everything. The Dogwood Stick by Petstages and Jolly Tosser by Jolly Pets are the featured August products.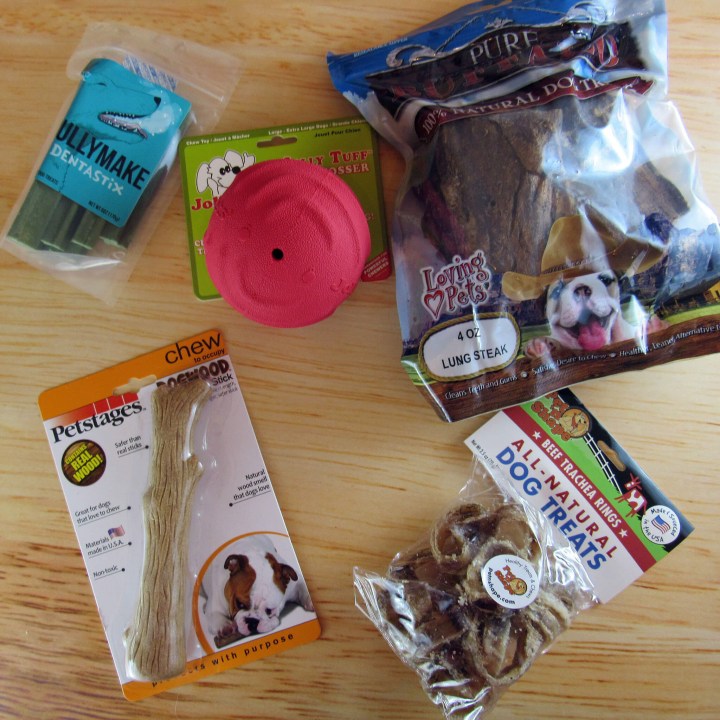 The August Bully Make Box looks great! The box items were selected with Odie, our Borador, in mind. He is half Border Collie and half Labrador Retriever. He also destroys all dog toys including the expensive durable dog toys that I buy for him. Odie's weight is in the 50-60 pound range. Bella, our Mini Rat Terrier, will also join in on the fun when appropriate. Daisy, our English Shepherd,  is making a cameo appearance this month.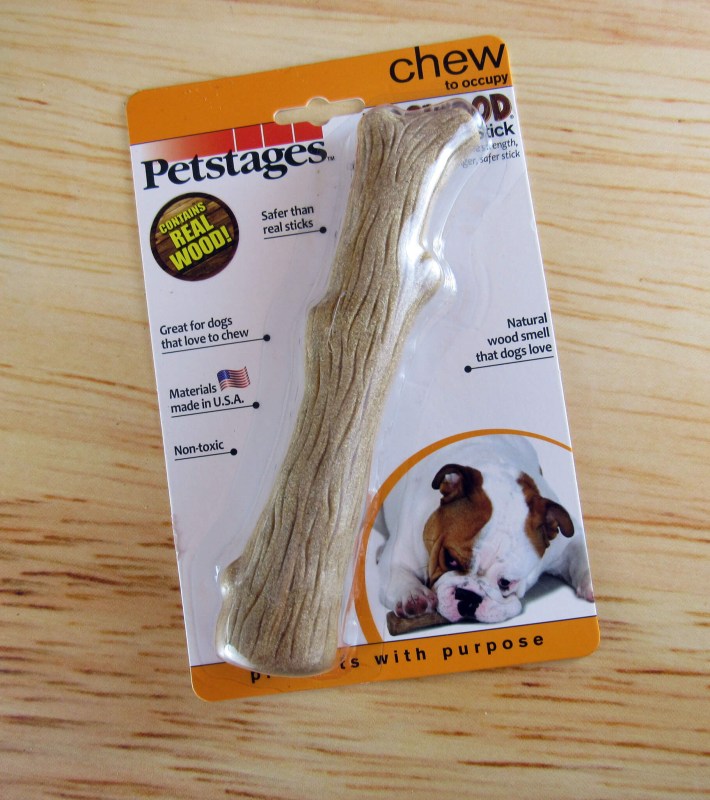 Odie is contently chewing on the Petstages Dogwood Stick ($12.99) by my feet. The made in the USA combines real wood with synthetic material. The chew toy floats and is also good for dental health.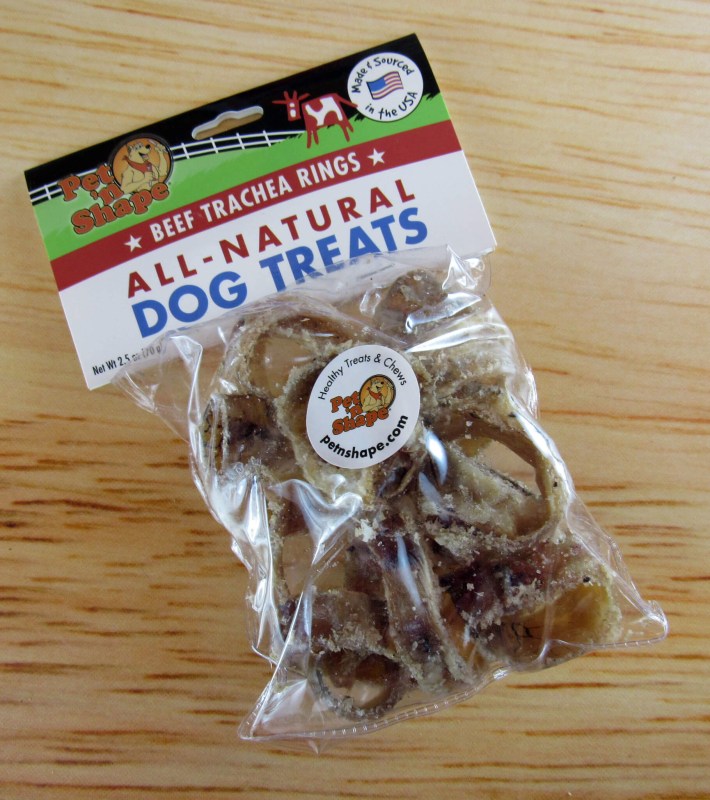 The Beef Trachea Rings (2.5 oz, $3.99) are sourced and made in the USA from free-range, grass-fed cows. Odie and Daisy found them to be delicious.  Bella declined to try them.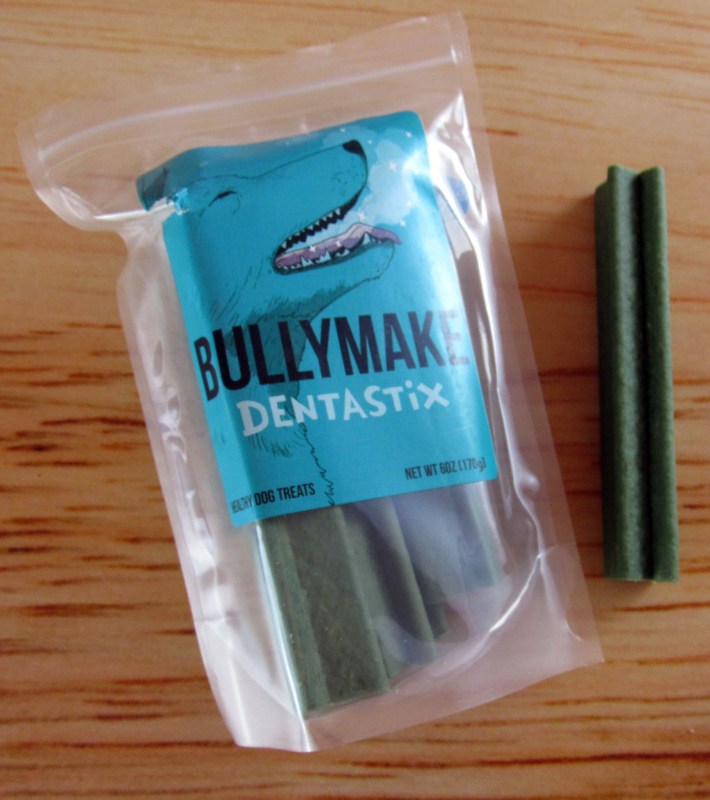 The Bullymake Dental Sticks (6 oz, appx $7.00) were loved by all dogs. Mint and Parsley are among the ingredients. Daisy keeps begging for more sticks!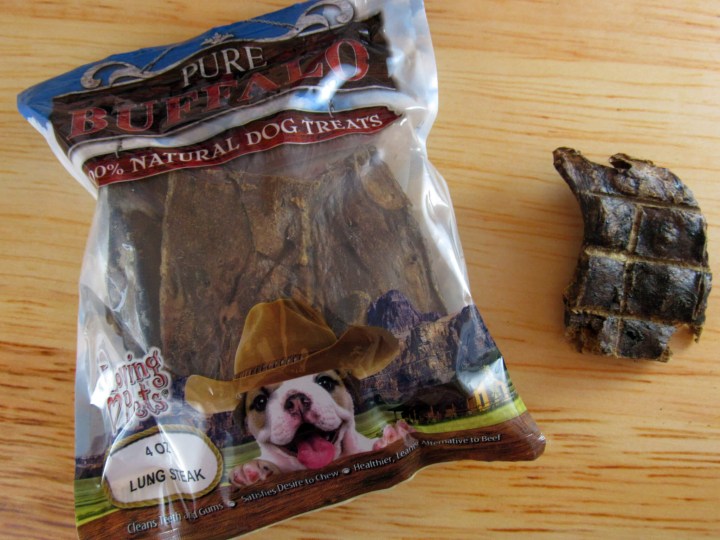 Time for the grossest item of the box! The Loving Pets Pure Buffalo Lung Steak (4 oz, $4.85) are from free-range, grass-fed buffalo. All doggies vote that this is the best treat in the box. The made in India treat is already on my Amazon wishlist for the doggies.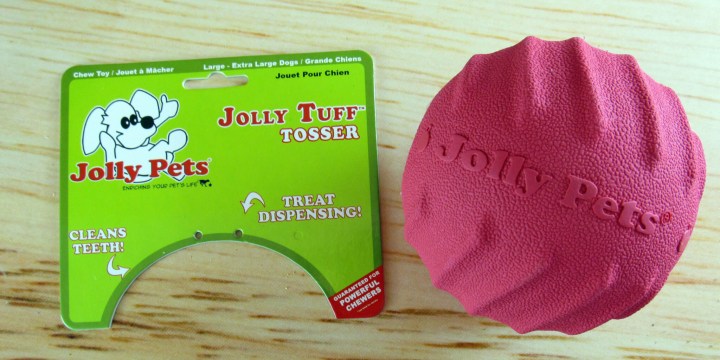 The Jolly Pets Jolly Tuff Tosser- Large to Extra Large Size ($7.47) is a fun bouncy ball that is also a treat dispenser. It also has a raised surface to clean big teethies. The product is guaranteed for power chewers. Odie enjoyed playing with it.
Time for doggie pictures!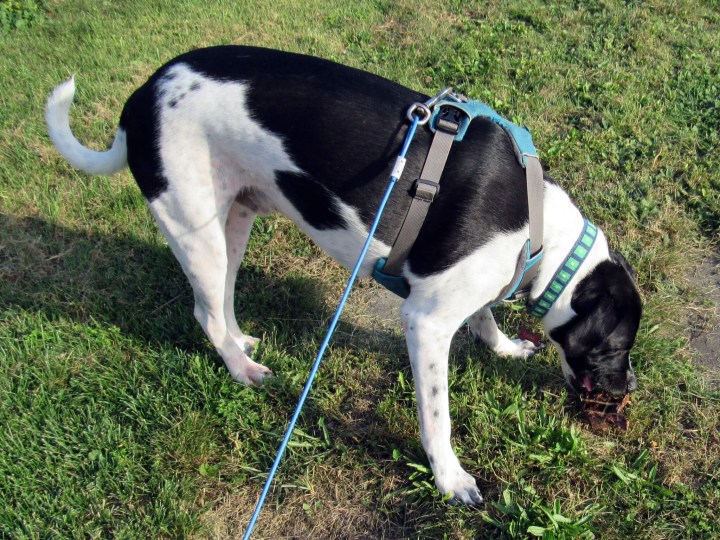 Odie is enjoying his gross Buffalo lung steak. He wanted more!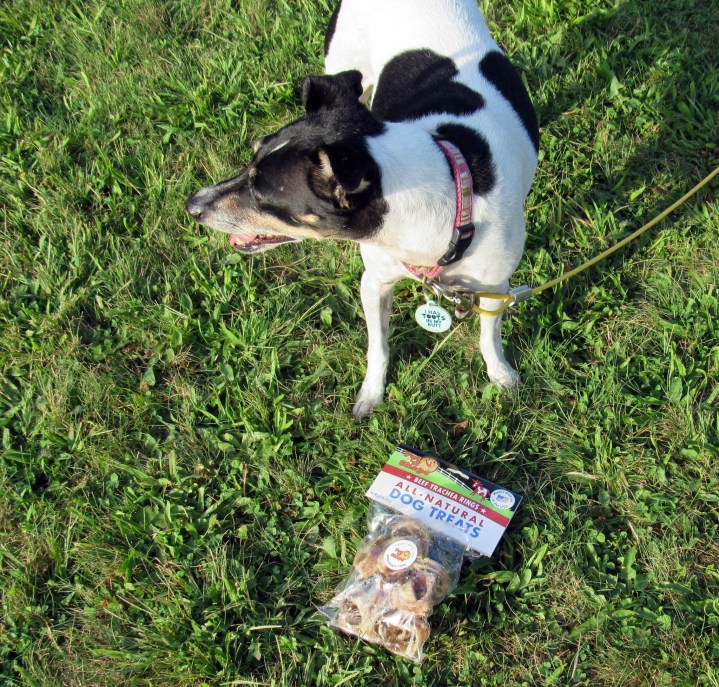 Bella showed no interest in the tracheas.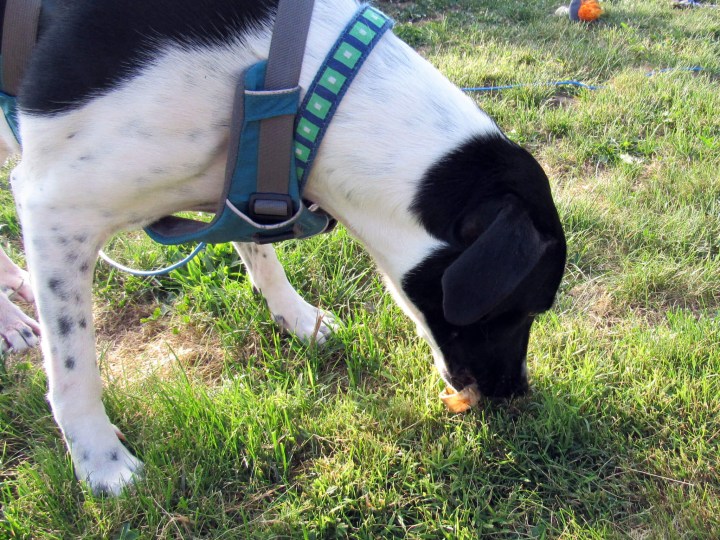 Odie was happy to eat the tracheas for her!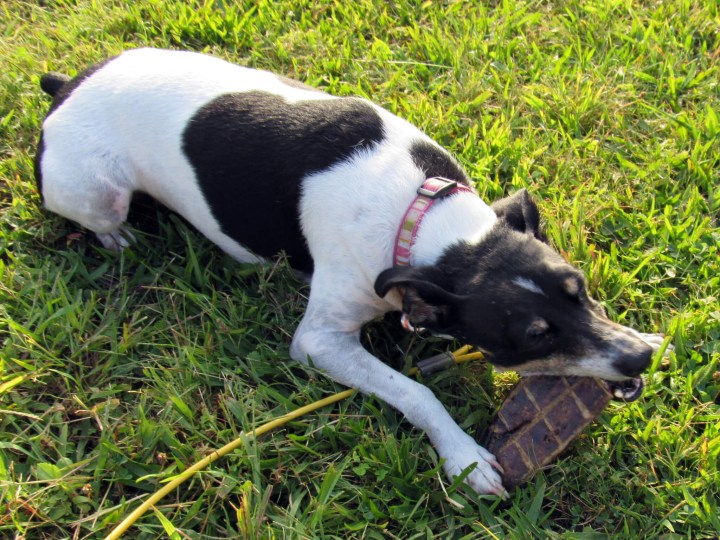 Bella ate half of the buffalo lung steak which Odie later finished.
Odie enjoys playing with treat balls.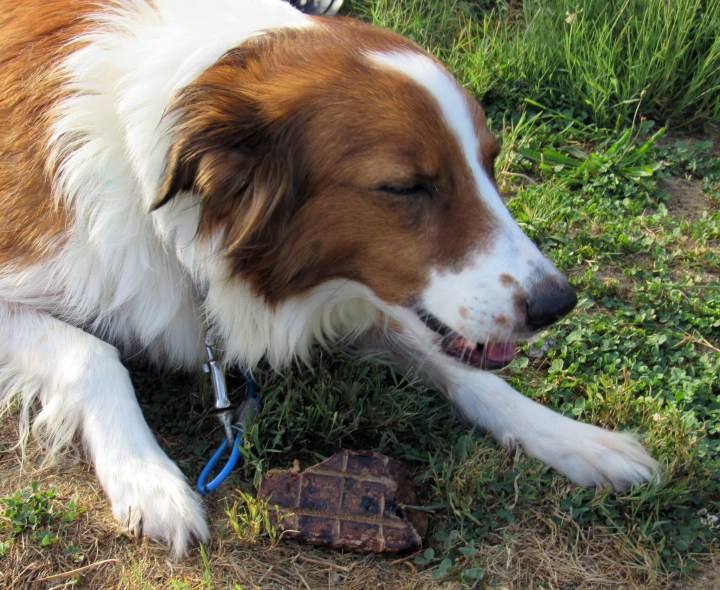 Daisy is crazy for buffalo lung steak. She is looking at me right now with her big brown eyes asking me how could we be out of them already!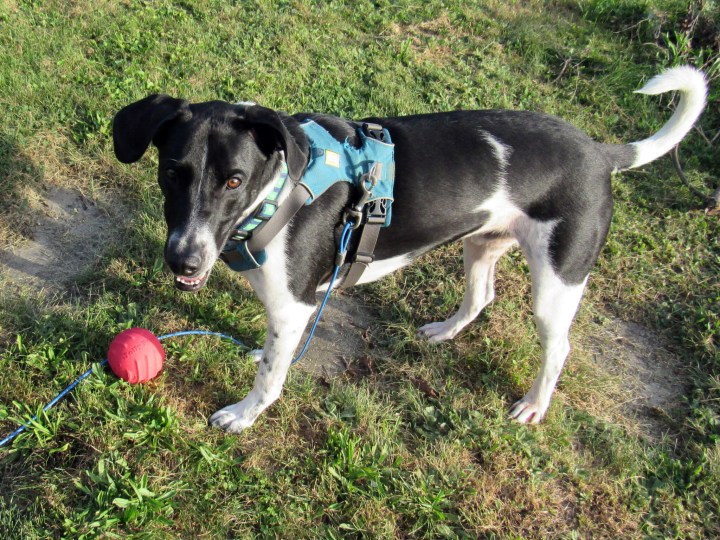 Odie is a happy doggie! He loves Bullymake Box.
My power chewers loved their August Box. Most of the treats are already gone! Odie loves playing fetch with the ball. The treats are what Odie and Bella needs.  Bullymake understands my need for durable toys and treats for their chewing needs. It's a fantastic box that accommodates allergies and is weight specific for heavy chewers.
What do you think about Bully Make? Save $5 on any plan with code Bullymake5.
Visit Bully Make to subscribe or find out more!
The Subscription
:
Bully Make
The Description
: Bully Make is the only subscription company that focuses on heavy chewers! We deliver toys and treats based on your dog's weight. You get hand selected perfection in every Bullymake Box.
The Price
: $39.00 per month