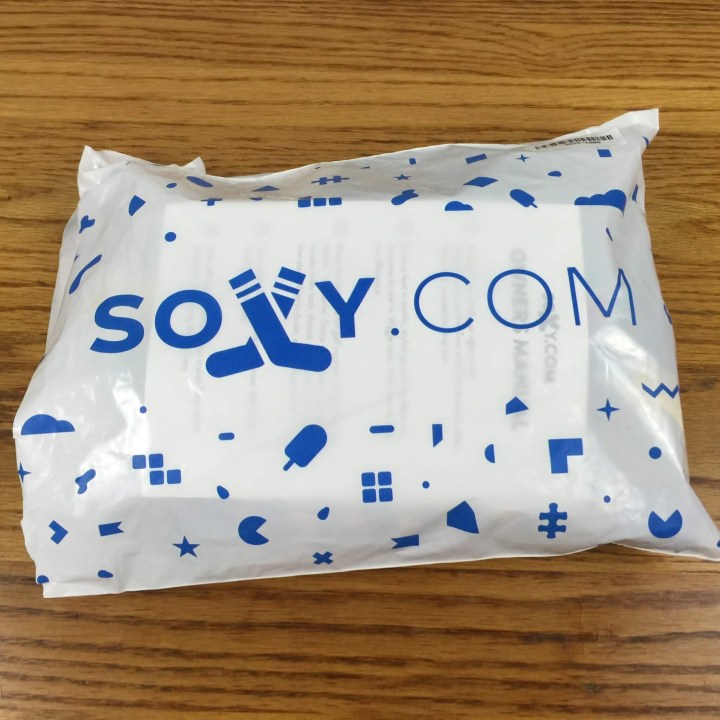 Soxy Socks is a subscription service that brings you many styles of comfortable socks for only $45 per month for five pairs.

Soxy offers three different style profiles: Champion, Fearless, and Closer. I think that's The Closer like Brenda Lee (a deal closer) not "getting closer to one another."
Everything for this month!  Five remarkably different socks.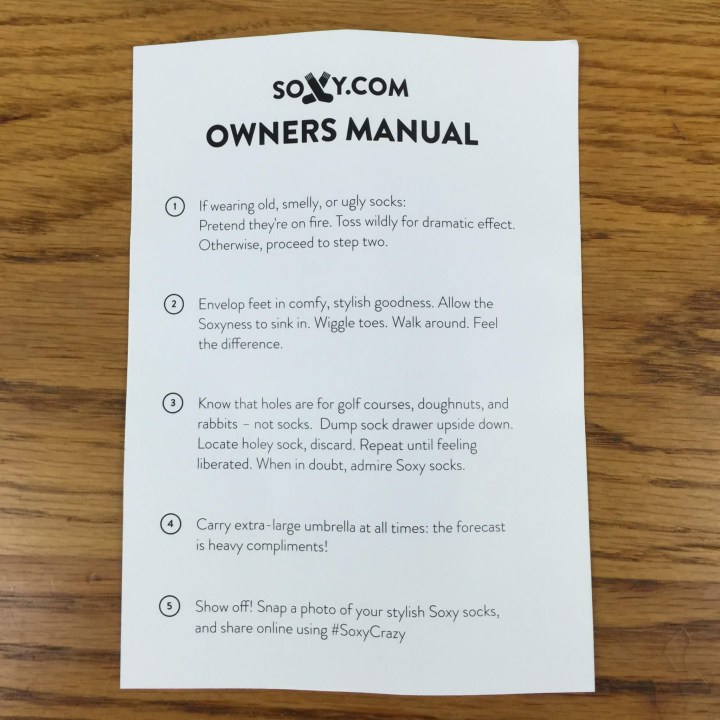 Most socks don't come with an owner's manual but these aren't just any socks.  There's also ways you can show how much you like your socks on social media.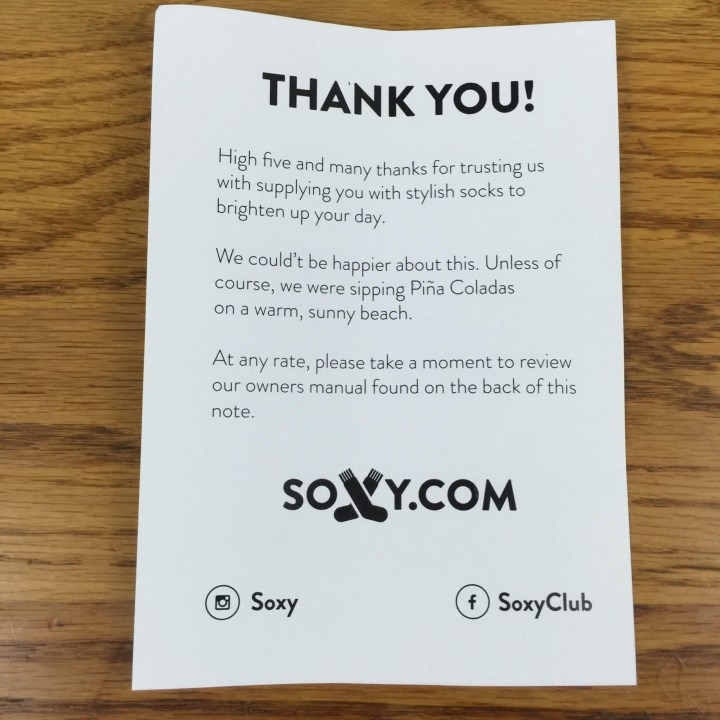 Thank you from Soxy.  A show of gratitude and where to find Soxy on social media.
Now let's a get a look at all the socks!  Is that watermelon?? This must be the Fearless collection!
It sure is watermelon!  I'm looking forward to the right day to wear these!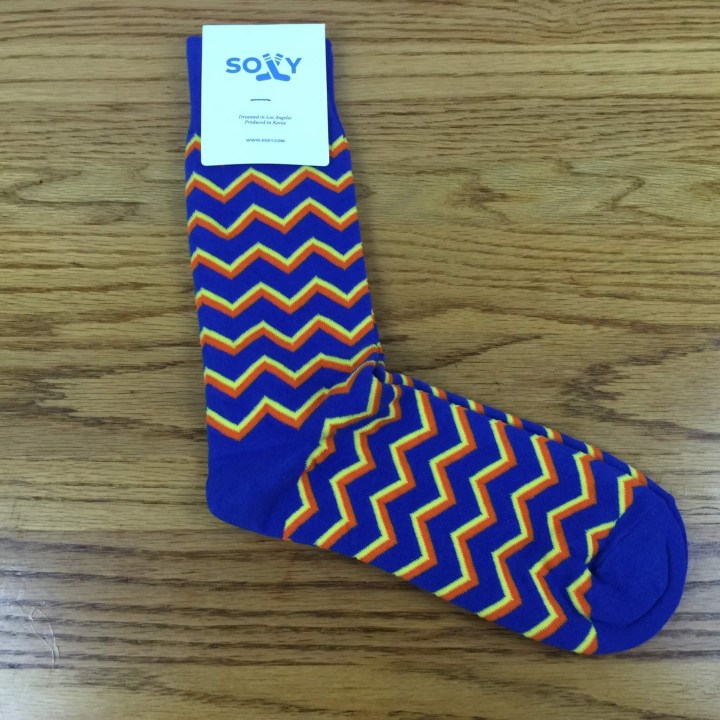 These blue socks with the orange and yellow stripes are the first pair I wore.  Super comfortable and was a nice splash of color.  I was wearing a black t-shirt with jeans.  These looked pretty awesome with my white Nikes.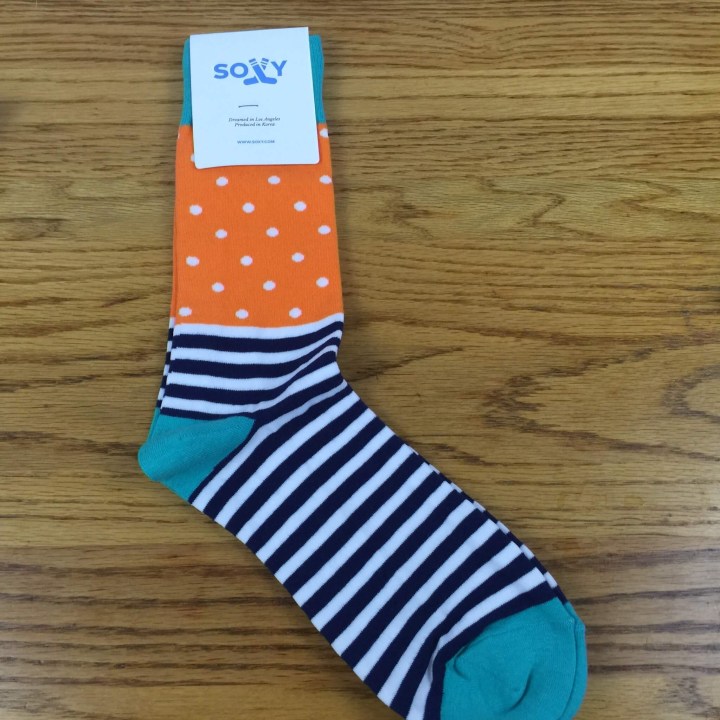 I wore these socks as well.  I happened to be wearing a Batman t-shirt but it all seemed to go well.  
These have a lot of color.  I like how unafraid Soxy is with their collections.  I may be wearing these next.
I like the crosses on these socks(or are they x's??).  Some are red with white trim but there are black that are slightly turned and that seems to add that little something to make these socks that much more unique.
What an awesome service!  I really enjoy the colorful selection and the socks are super comfortable to boot!  The socks are on the pricey side – but every sixth set is free, which definitely brings the cost down. This subscription is great for colorful sock-loving personalities.
Visit Soxy Socks to subscribe or find out more!
The Subscription
:
Soxy Socks
The Description
: Soxy delivers 5 pairs of stylish socks on a monthly basis. New styles every month guaranteed.
The Price
: $45.00 per month