I'm always excited for my POPSUGAR Must Have Box to arrive. In this monthly box you'll receive items from a mix of categories (beauty, home, accessories, jewelry, etc.)
DEAL: Save $20 on your first box with this link and coupon code MSA20
Yo, where's my grapefruit?
Knock Knock What to Pack Horizontal Pad ($7) I actually have an extensive packing list pad from Erin Condren and it's a lot better than this one, and readable too. This is like the kind of thing you buy someone but it's not really useful. For me anyways.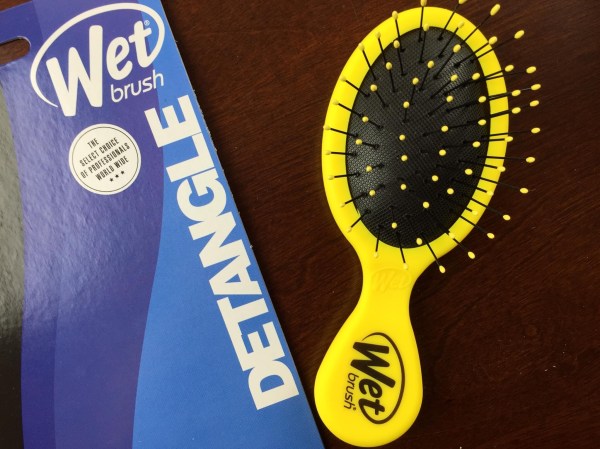 Wet Brush The Squirt ($5) We love the Wet Brush and this is a cute packable version!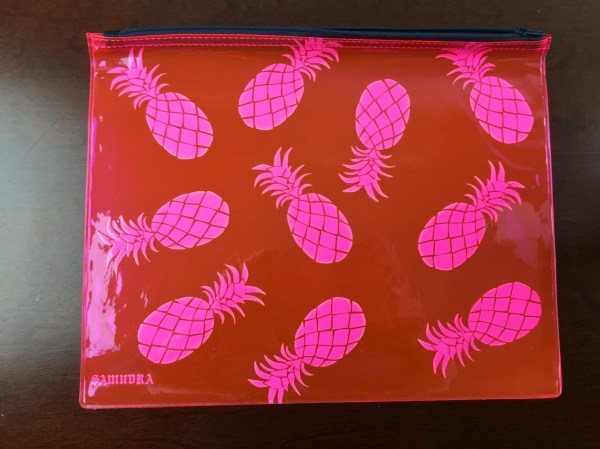 Samudra Pink Pina Zip Pouch ($20) This is a great pouch. It's sooo cute and jelly, but it's not really worth $20. This is the kind of pouch you buy at Target for $2.
Whoops, I had this as $20. It's $40. That's totally ridiculous.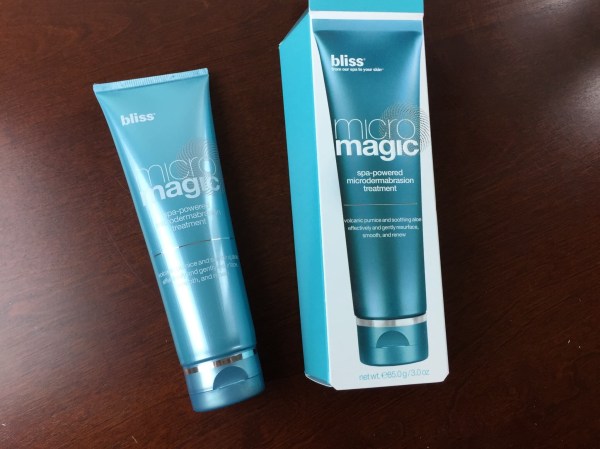 Bliss Micromagic Microdermabrasion Treatment ($48) I was excited about this – I love a good microdermabrasion treatment – but it's not paraben-free. I honestly flop back and forth about this. There's no scientific evidence that estrogenic parabens aren't harmful, but of course nothing good. I don't have a problem with preservatives but parabens are indeed banned in the EU, which is much more safety minded than the FDA. I have more concerns with parabens in products you leave on your body (like lotions, creams, and makeup) and fewer concerns regarding products that you wash off nearly immediately, but exposure is cumulative.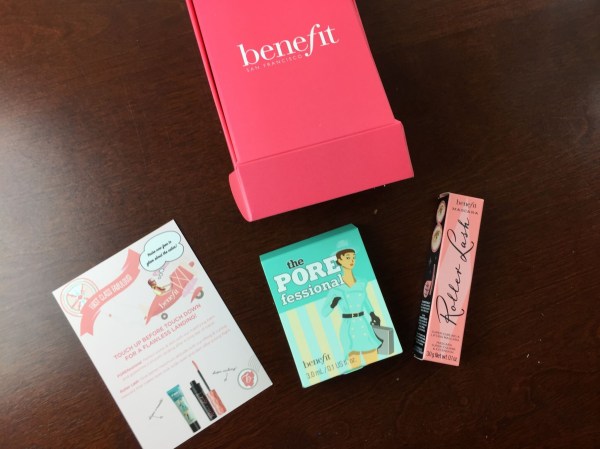 Benefit Cosmetics Roller Lash Mini & Porefessional Mini ($10 Special Extras) These are cute. I've received the Roller Lash a few times already and am not a fan of the formula (very spiky!) but it's a fine item.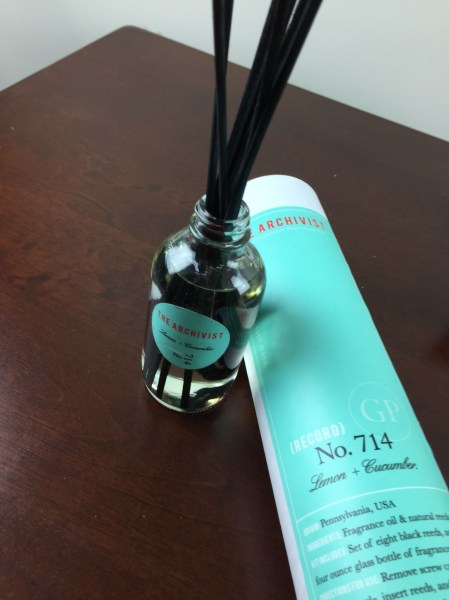 Greenmarket Purveying Co. The Archivist Lemon + Cucumber Reed Diffuser Kit ($20) Love the smell – but it's extraordinarily strong. I really wish it had been like the last reed diffuser we received from PSMH, which had a bottle to decant the amount of fluid you want into. This was too much. I hid it in a closet.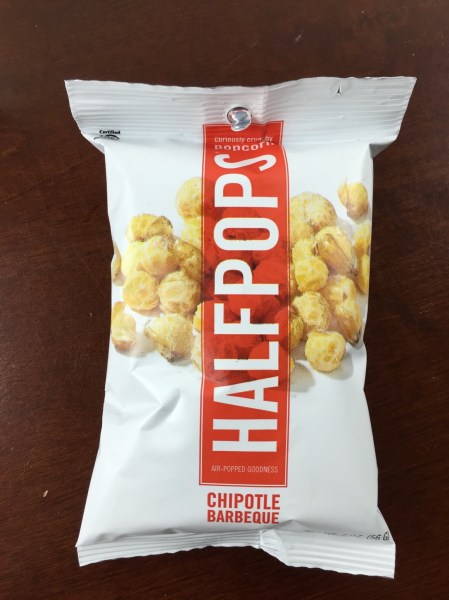 Halfpops -Chipotle BBQ ($1.69) I'm giving these to my husband – I don't enjoy Halfpops.
One really meh box out of very very many doesn't really bug me – I think the box was pretty well put together in terms of curation, it just wasn't really for me. It made me a little cranky!
Visit POPSUGAR Must Have Box to subscribe or find out more about this box! Check out all my POPSUGAR Must Have Box Reviews! Don't forget to take a look at other Lifestyle & Combo Subscription Boxes.
The Subscription
:
POPSUGAR Must Have Box
The Description
: Seasonally themed must-haves selected by the POPSUGAR editors. Beauty, Home, Treats, Accessories, Jewelry, and Personal Care. Occasional luxury boxes for women, men, and home.
The Price
: $39.95 per month, less than $36 per box on a 1 year subscription.