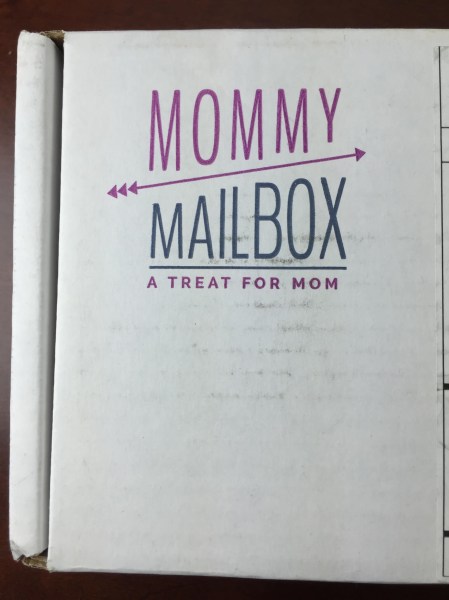 I subscribed to Mommy Mailbox, a relatively new women's lifestyle box (really, nothing in this one that was like moms only) on Monday, and it arrived on Wednesday. That totally blew my mind! March boxes are no longer available.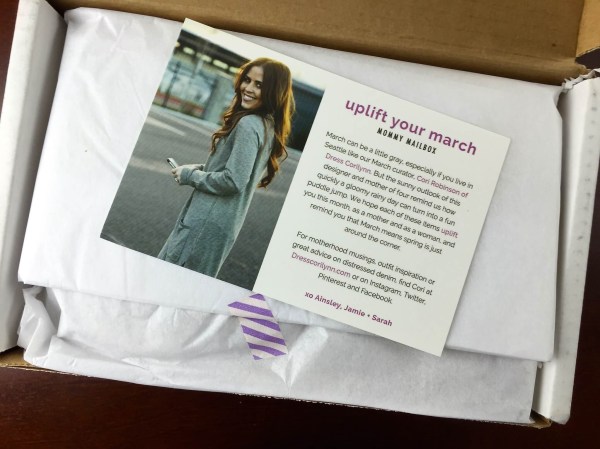 Every box is curated by a different Mom blogger of some type. This is a cute idea!
I love metallic squigglies (as you know, the only kind I enjoy!).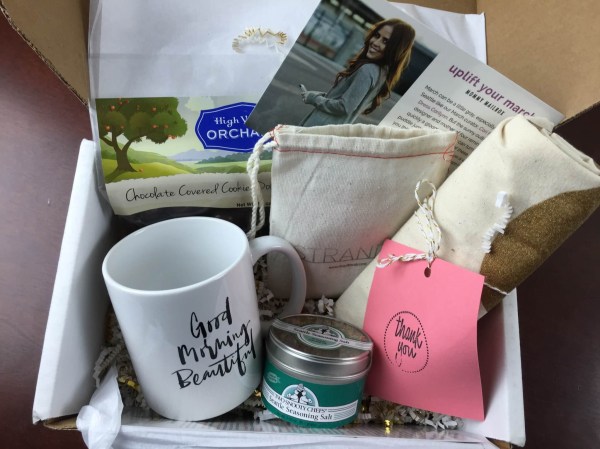 This is such a cute women's subscription box. Let's dig in.
High Valley Orchard Chocolate Covered Cookie Dough ($3?)  I am thankful there weren't more of these. I inhaled them. I couldn't really find these online, but I think the linked ones are similar. They were ridiculously good. I mean like I could get a subscription of these. Just these.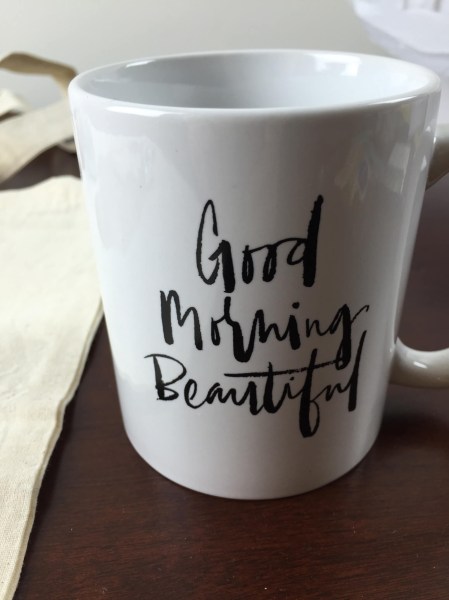 Saffron Avenue Mug ($20) I don't drink coffee but I enjoy mugs like this one.  It's my new bathroom mug now! This was designed exclusively for this box, but is now available for sale!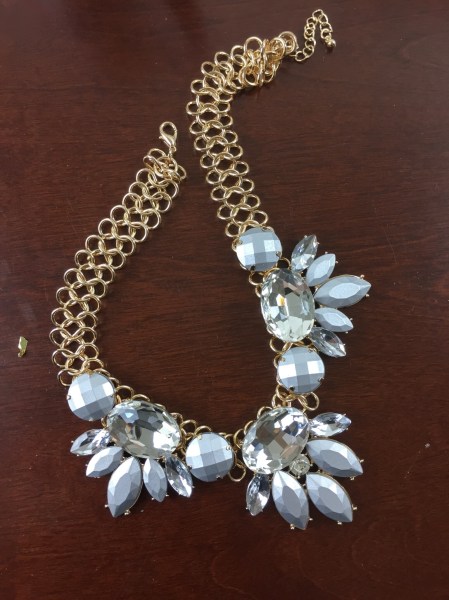 STRANDS Necklace ($24.95?) I love this one for the super subtle contrast of the clear crystals and the grey. See below for a better picture. Holy statement!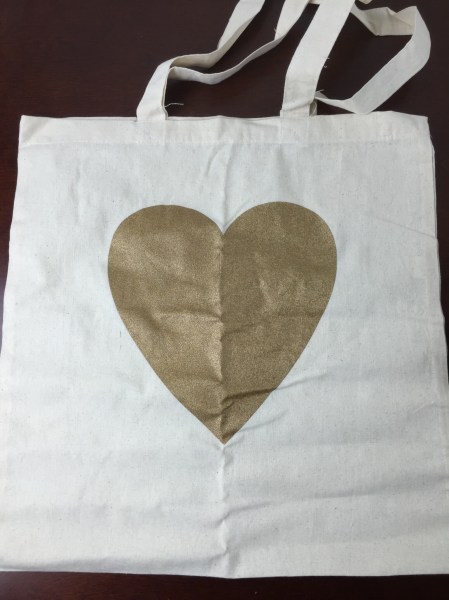 Live and Hope Tote Bag ($5) This is on the thin side, but it's just so super cute I can't help but love it.
Two Snooty Chefs Seattle Seasoning Salt ($6.95) We love this seasoning blend company (we had their Rally Fries seasoning earlier this week), and this one looks good too.  This one has a ton of veggies in it and I think it will go great on fish!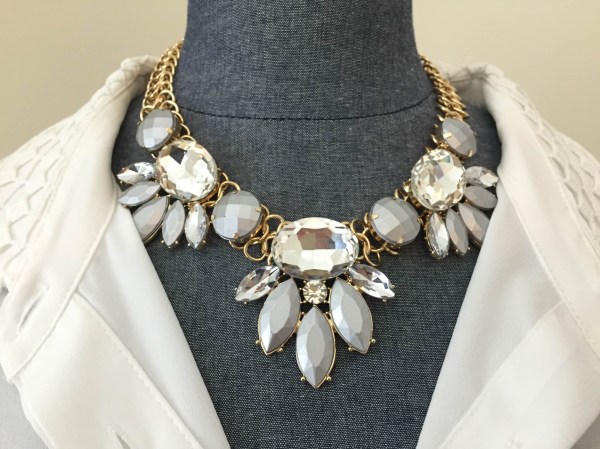 I'm so loving styling everything with white!
I came up with a value of $59.90 for this box. I subscribed for 3 months to get a good feel for it, I'm not sure how the box varies from month to month given the different curators, but I liked supporting other bloggers and women-owned businesses.
Visit Mommy Mailbox to subscribe or find out more. You can find similar subscriptions in the lifestyle & combo subscription box list.
The Subscription
:
Mommy Mailbox
The Description
: A new "mom" subscription box, carefully curated to make your life better, easier and sweeter. Each box contains 3-5 surprise gifts that change each month.
The Price
: $33 per month