Well, I have to say I was super excited to order the Starlooks Starbox Nylon Pink edition (the July box) for my birthday, but I'm totally let down! It's a cranky week I think for me and some of my boxes. But I'm just totally not into it and the second Tipsy lip liner this month really sealed the thumbs down deal for me. Update: I've decided that the best recipient for this box is my niece, turning 13. It's 100% perfect for her.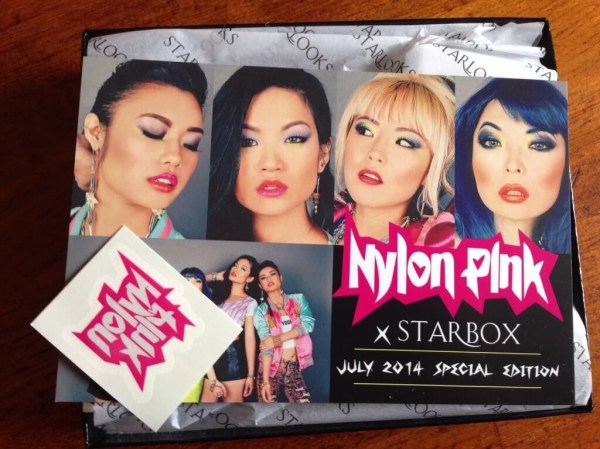 Yay, a cute temporary tattoo!
Blue Chill Eye Pencil – Can't think of something more uninspired than another blue eyeliner
Traffic Yellow Eye Shadow – "A vibrant summer color unlike any other!" Well, that's true!
Pooh Bear Tendergloss – it's orange.
And another Tipsy Lip Pencil. It's cool that they stamped it with a special imprint, but truthfully, starlooks manufactures thousands of these. I know this because it is my third one. They hand them out like candy.
And a coupon from Panty by Post, which I don't count in the value.  It's not an expensive box at $18 a month or so, but this didn't do it for me! They would like you to buy more sets curated by Nylon Pink, and that's apparently where all the good colors are.
Be sure to check out the other Beauty Subscription Boxes and Makeup/Cosmetics monthly boxes in the directory!