I'm so pleased that I came back to Beauty Box 5 recently – Loving the March box! I tried them last year and took a break from them, and they seem better than ever, with a fantastic value.  This box also had a lotion with my favorite tropical smell, so I'm totally thrilled!
The Subscription
:
Beauty Box 5
The Description
: Beauty Box Five is a beauty and makeup subscription box that delivers 4-5 samples to your door. Products are usually quite unique and different from other boxes
The Price
: $12 per month down to $99 for a whole year – just $8.25 per box!
March 2014 Beauty Box 5 Review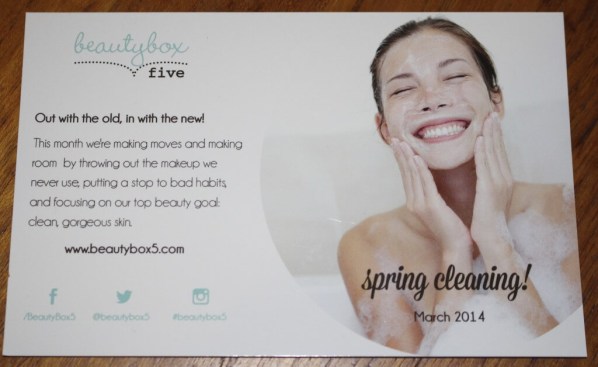 Out with the old, in with the new! I totally haven't cleaned out my crap. Oh well. I still like to try new things!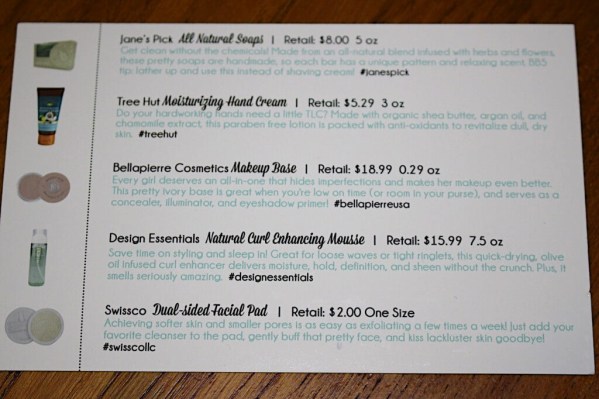 The back of the card always has the information on the full size, but some of the items in the box are full size. I like The 1-2 sentence rundown of what the product does for me.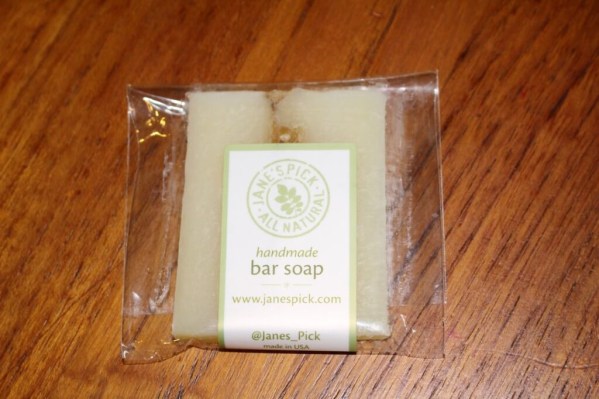 Jane's Pick Handmade Bar Soap ($1) I have no idea what smell this is. It doesn't say on the back and I can't smell it.  This is the kind of sample that I will stick in one of the kids soap buddies (the little washcloth animals). They love soap.
Bellapierre Cosmetics Makeup Base ($18.99) Concealer, illuminator, and eyeshadow primer. I love multi-use products and I love getting concealer because this is something that I rarely see in a box!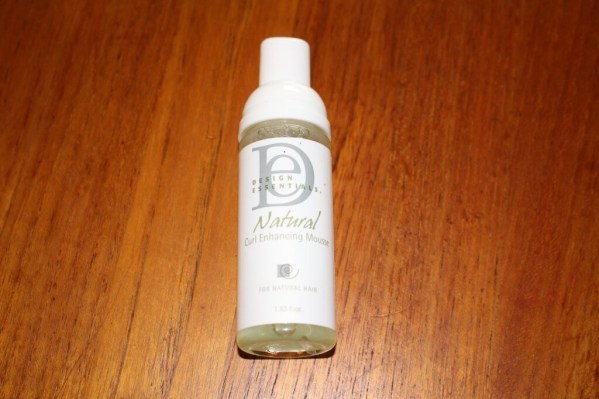 Design Essentials Natural Curl Enhancing Mousse ($3.90) This isn't like any mousse I've ever seen! It's more like a foaming potion that will enhance your hair's loose waves or ringlets without crunch.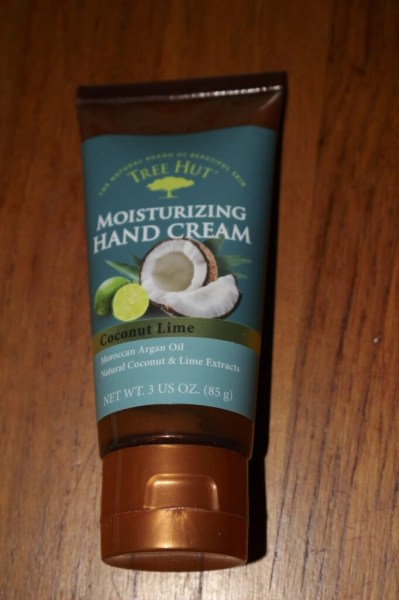 Tree Hut Moisturizing Hand Cream ($5.29) THANK YOU TREE HUT FOR PUTTING THE LIME IN MY COCONUT. This totally made my day. I'm sick (again), but I can smell this. It's divine. And paraben free too! I will be buying more in approximately 8.4 days after I use this up. They make this scent in all sorts of products and I want all of them.
Swissco Dual-Sided Facial Pad ($2) These are always handy to have but I will probably use it on my elbows!
This shows the back side.
Over $31 in fun stuff in my March Beauty Box 5! I really loved this one, particularly for the Tree Hut & the concealer, but also for the general excellence in curation this month!
Visit Beauty Box 5 to subscribe or find out more about this box! Plus, see all my Beauty Box 5 Reviews and check out more beauty boxes in the subscription box directory!