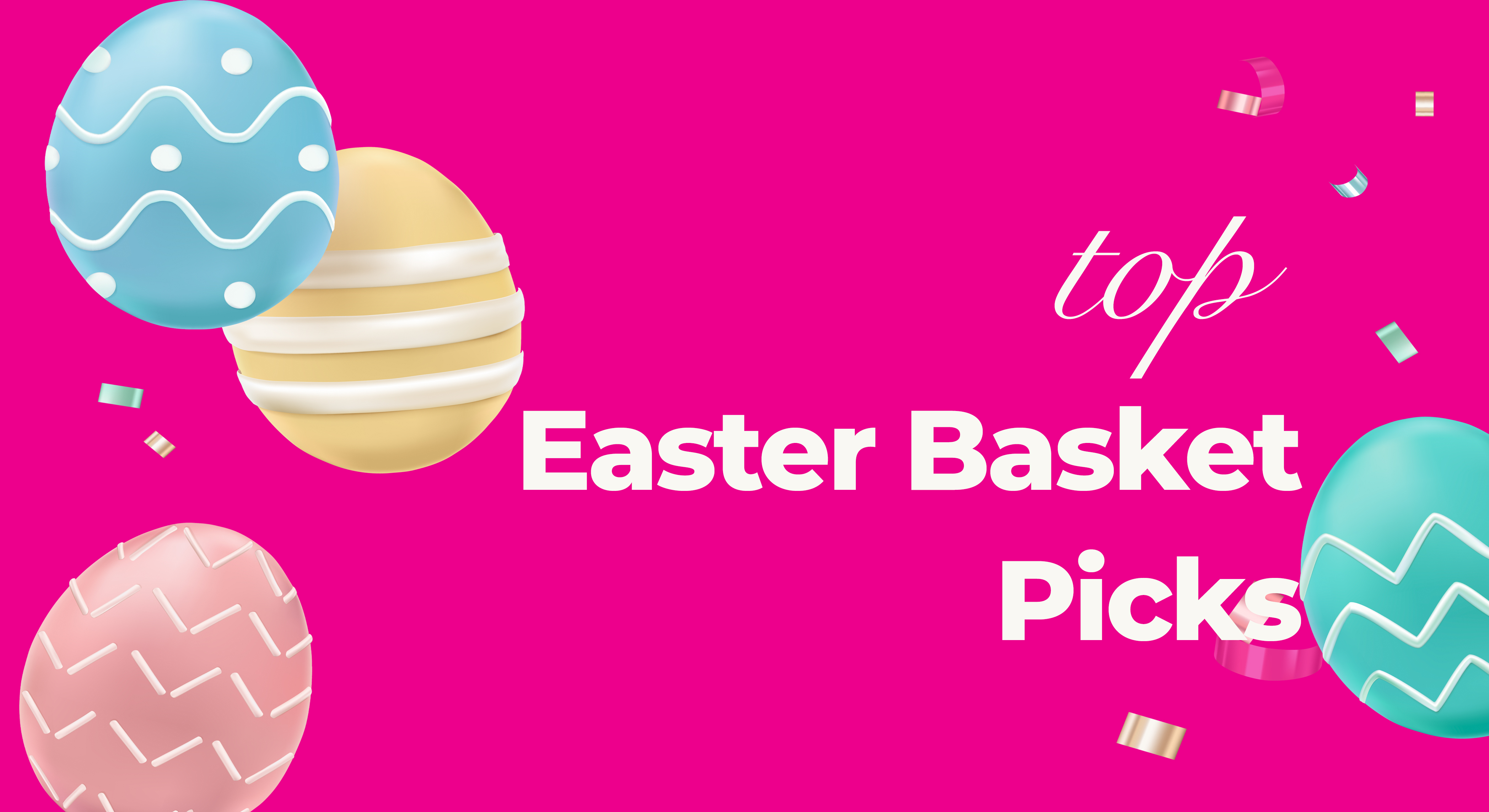 What's another cool and fun way to celebrate Easter rather than gifting the best baskets for anyone in the family? Pastel-dyed eggs, Easter bunny, egg hunts, baskets, and chocolates, sure are amusing and thrilling! But if you want to add flair and have a modern take on the classic Easter, you'll be needing some help from gift subscription boxes that makes the perfect Easter basket choice. From parents to their teens to the cutest baby to even the energetic pet dog you have at home, you can definitely find one for every bunny in the family! These subscriptions have the best things they'll be ecstatic to receive, ranging from beauty and home care to snacks and toys, plus you can keep the gifting going!
Rather than giving candy-filled baskets, why not give unique-filled baskets? It's like finding an Easter egg but with a twist! So if you want to know what we're talking about, check out the best picks for Easter baskets you can give to every member of the fam listed below!
Most Exciting Basket Picks to Surprise Everyone in the Family!
Image from: our review
Why We Love It: Kiwi Crate by KiwiCo has something to surprise the cutest bunny of the family with! It is a kid's craft and activity subscription that sends the coolest crafts for kids to build straight to your front door. Spark kid's natural creativity by providing hands-on fun to explore the magic of art, science, and engineering with monthly boxes filled with all the materials needed to create a project and detailed, easy-to-follow instructions. Sometimes, the projects require parental assistance, making it a great box for a parent-kid bonding activity! Aside from all necessary supplies for the featured activities, each crate also includes an issue of explore! magazine containing more fun like comics, experiments, and games, as well as online tutorials for tips and tricks! Projects are always age-appropriate, and finished projects are ideal as toys or as playtime props.
See previous cool crafts we've created on Kiwi Crate by KiwiCo Reviews.
Have older or younger kids? KiwiCo has something for everyone in the family! Panda Crate ( babies & toddlers 0-24 months), Koala Crate (preschoolers ages 2-4), Kiwi Crate (kids ages 5-8), Atlas Crate (kids ages 6-11), Tinker Crate and Doodle Crate (tweens & teens ages 9-16+), Eureka Crate and Maker Crate (older teens and adults ages 14-104). See what box is right for your family!
Price: Subscription begins at $19.95 per month, or less for a longer plan.
Deal: Save 50% on your first month! Use this link to get the deal.
---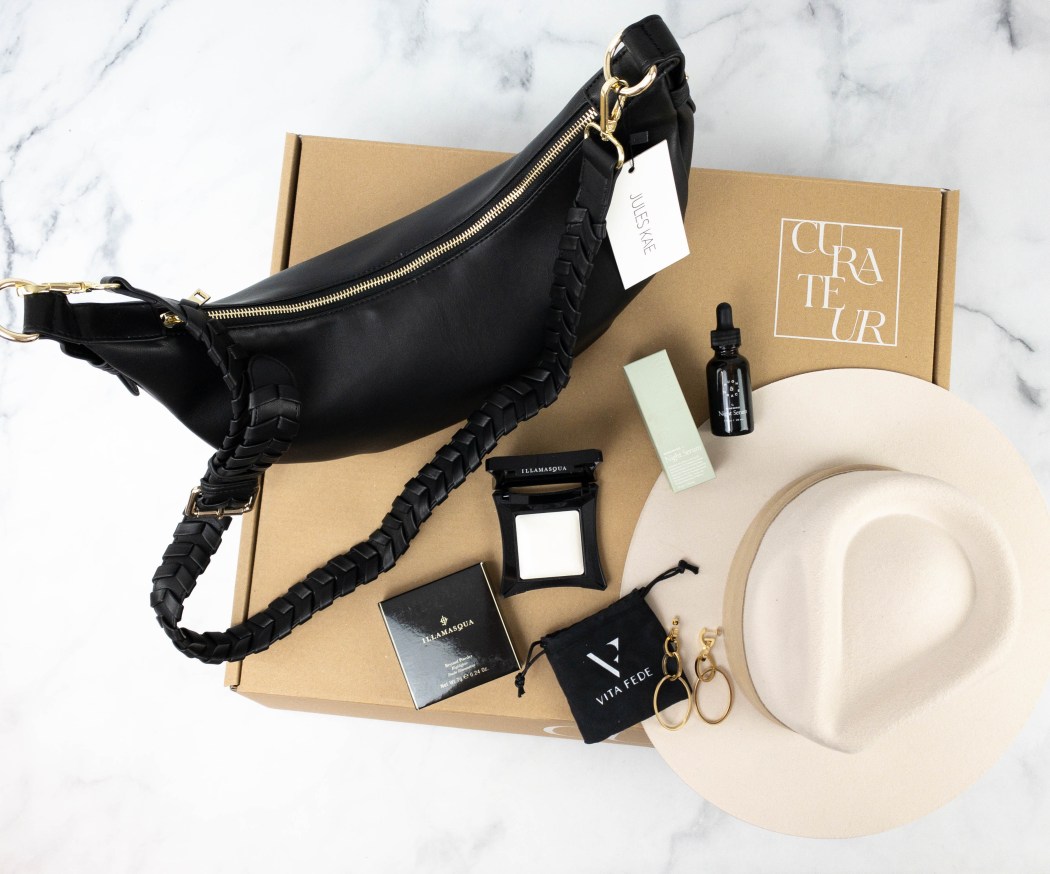 Image from: our review
Why We Love It: For the stylish bunnies in the house, CURATEUR has the most fitting lifestyle or beauty items, whatever season it may be. It is one of the most coveted subscriptions around, and we're not surprised why, as getting this box is like being styled by Rachel Zoe herself! Shipping quarterly, each box is packed with an expertly styled assortment of fashion, beauty, and lifestyle obsessions that'll keep any woman looking fabulous and feeling chick all season long! Aside from the amazing fashion discoveries, subscribers can also get the first dibs on the latest beauty items and styling tools. Imagine getting a sleek box containing over $400 worth of products? It's exactly what you get from this lovely subscription! Be a member (Star or Icon Membership) and gain unlimited access to members-only Shoppe all year round.
Learn why women love this box through our CURATEUR Reviews.
Price: Ships quarterly for $99.99, or get the yearly subscription for $349.99 and save $50!
Deal: Save $25 on your first box! Use coupon code SUMMER25.
---
Image from: our review
Why We Love It: For the lawn-obsessed Dads, there's Sunday that'll take care of your lawns! This subscription provides simple and smarter lawn care, keeping your lawns booming with life and be on guard from unwanted grasses, minus the toxic stuff. Each box is custom-made on your lawn's soil and climate to bring healthy and vibrantly green lawns. Nutrient pouches are made with ingredients like seaweed and molasses, making it the bestest and safest product to use for your lawn! All you have to do is attach these pouches to a hose and sprinkle it with ease (really, no fuss). This will definitely give what Dad desires – a lush green lawn! On top of it, a portion of every sale goes to helping people reconnect with nature and preserve habitats across the country.
Check out how this subscription works on Sunday Reviews.
Price: The price for the full season Sunday Smart Lawn plan starts at $129 and depends on the size of the lawn.
Deal: Get $20 off your order + a FREE Soil Test! Use coupon code HELLOSUB20.
---
Image from: our review
Why We Love It: Packaged in a splendidly giftable box, Boxwalla Beauty makes the perfect gift for green beauty junkies! They select the most nourishing and luxurious green beauty and skincare items for one aspect of your beauty ritual and send them right at your front door every 2 months. Products are carefully crafted by artisans from all over the U.S.A. using ingredients that are always cruelty-free. Women of all ages can upgrade their beauty regimen with nutrient-rich, ingredient-conscious, and full-sized beauty products from this subscription! This beauty box finds unique, top-quality luxury green beauty and delivers fantastic value and products that really work – no questions asked!
Check out Boxwalla Beauty Reviews for more details.
Price: Delivered every other month for $49.95
---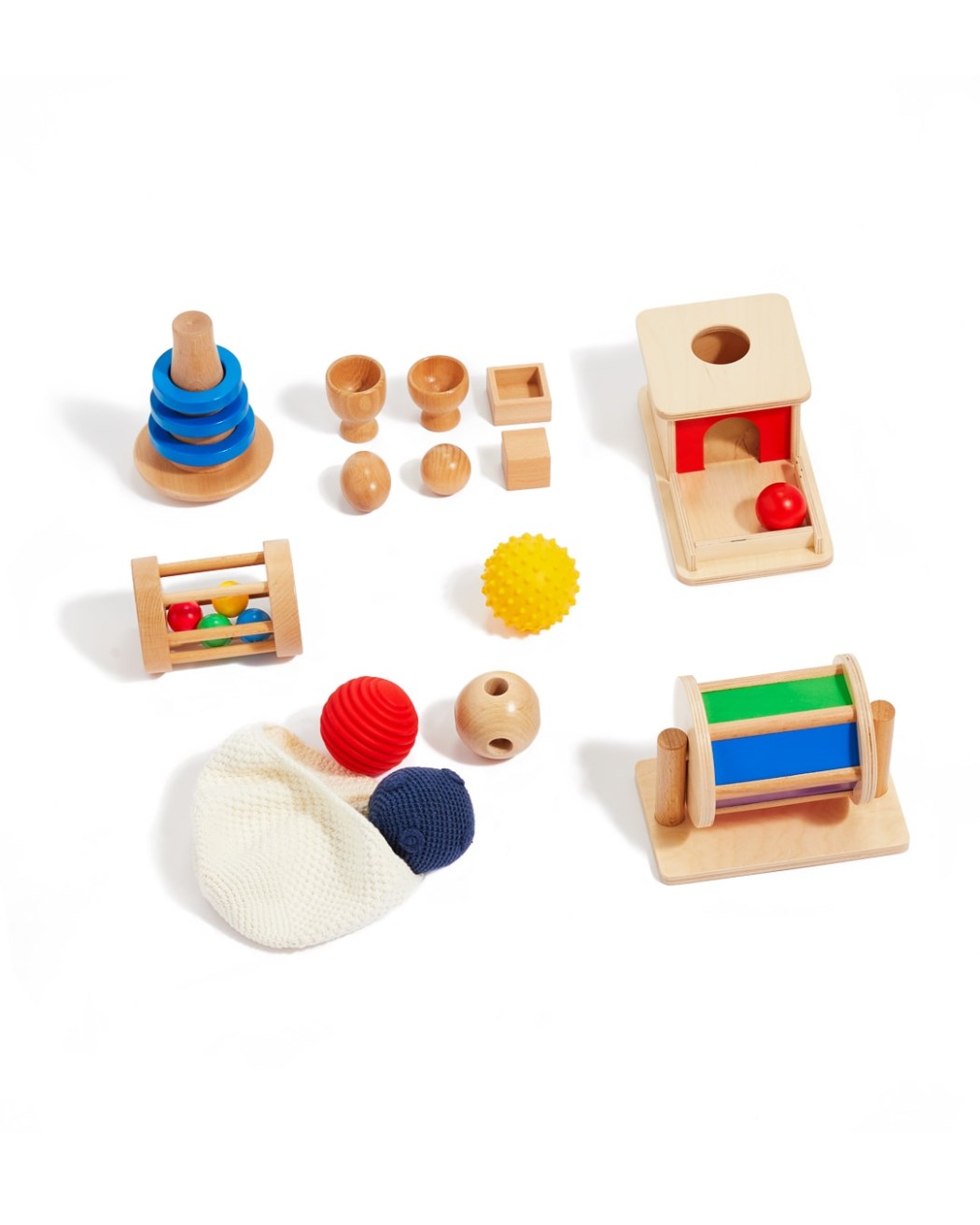 Image from: Monti Kids
Why We Love It: For your adorable little sweet pea, Monti Kids is a wonderful subscription pick! Kids at early ages get curious about everything they see. They touch, play, and fiddle with things around them, and the best we can give them during these times are educational and developmental toys that will help unleash their lifelong potentials. Not only will they be able to play, but it will also help them develop their young minds. To ensure each child's safety, the toys are made from sustainably forested wood and non-toxic inks. With each box of high-quality toys, parents also get personal support from Montessori educators and video-based guides during the most important years of a child's brain development. Select your child's age, and they will send you toys based on their corresponding ages. It's like having your own Montessori but at home!
Price: Subscription costs $297 per quarter.
Deal: Save $60 on our first Monti Kids level! Use coupon code HELLOSUB.
---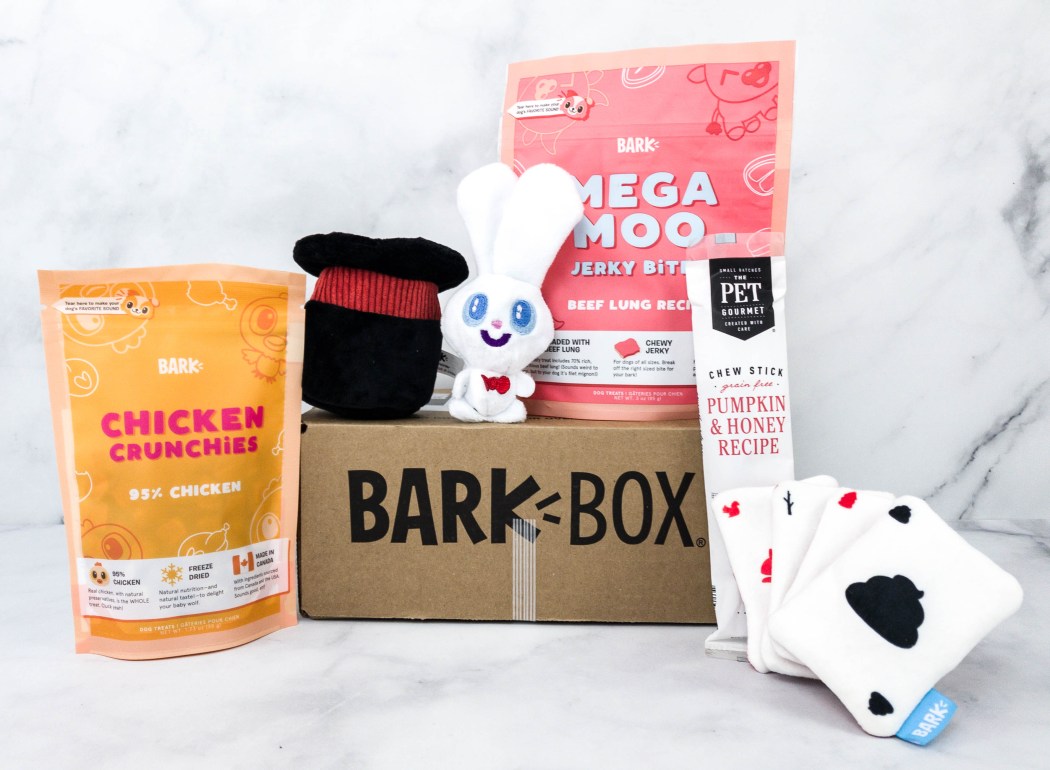 Image from: our review
Why We Love It: Dogs also deserve a little surprise from time to time, and BarkBox does a great job of making every furry loyal buddy happy and content with its life. This dog subscription box makes caring for your pooch more pleasurable and exciting as it's already is! Each box comes with a thoughtful selection of 2 proper and innovative toys, 2 bags of all-natural and tasty treats, and a chew. Monthly boxes are themed to add excitement and filled with dog products that are best suited to your furry friend's size and distinct personality! Past fun themes include Lick or Treat, Podium Pups, Dogsgiving, Dinner Dates, and more.
Browse through BarkBox Reviews to see past box contents.
Price: Each box is $35/mo or less when you opt for longer subscriptions.
Deals:
---
Image from: our review
Why We Love It: We can't deny the fact that women love anything related to beauty, and one way to see smiles on their faces is to gift them the best subscription they can enjoy with! Ipsy is one of the well-loved beauty subscription boxes around, as they give anyone the chance to try makeup and other beauty products from known brands, as well as from indie ones. Every shipment contains an amazing variety of 5 beauty items selected based on your profile, along with a cute collectible bag that fits them all to inspire every individual around the world to express their unique beauty! Some of the brands included in past packages are Tarte, Ciate London, Juice Beauty, EyeKo, Steve Laurant, and It Cosmetics.
Wondering what makes this box well-loved? Know why in our Ipsy reviews.
Price: The subscription costs $12 per month or less for longer subscription plans.
---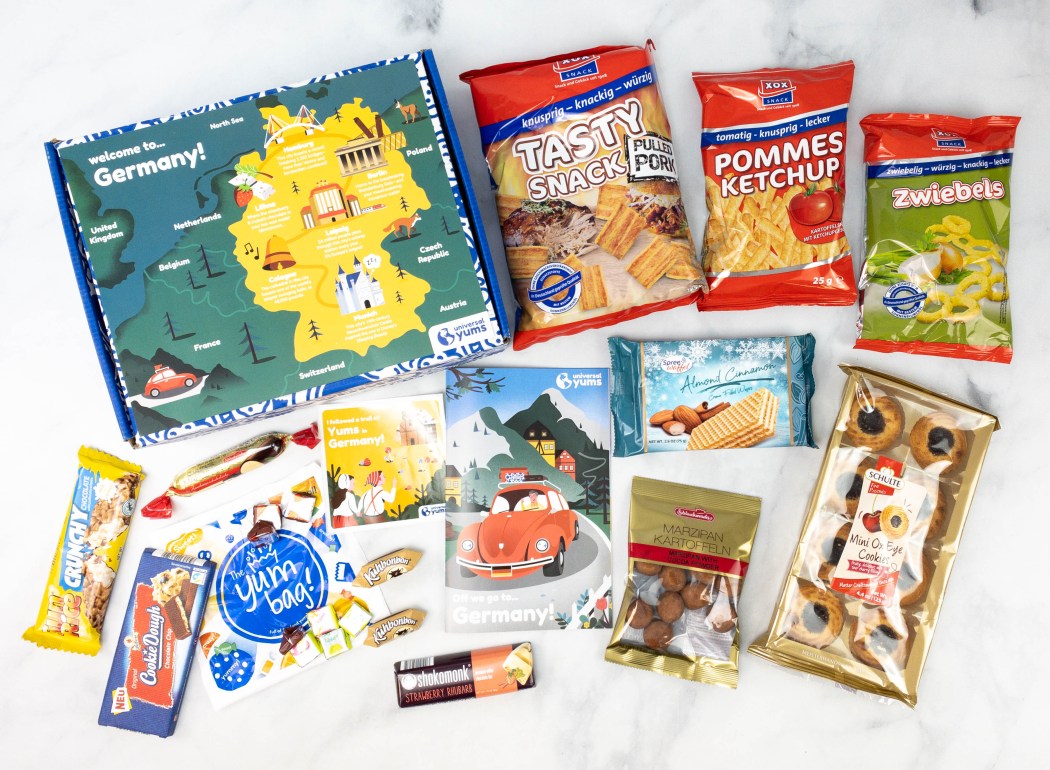 Image from: our review
Why We Love It: For the ultimate snacker bunny, there's Universal Yums that will take you on an adventure around the world with their snack boxes! Experience different tastes and cultures even you're in the comforts of your own home. This subscription brings you an incredible yummy experience featuring unique and extremely difficult (or even impossible) snacks to find in the US. Steer your adventure munching on sweet and savory snacks from different countries each month while learning about their culture, recipes, and more through an interactive booklet included in the box! Please your taste buds when you choose from three available boxes they offer: Yum Box (5-7 snacks), Yum Yum Box (10-12 snacks), and Super Yum Box (18-20 snacks). Snag one and immerse yourself in an adventurous snacking!
See what countries they've featured already in Universal Yum Reviews.
Price: The Yum Box costs $16 a month, Yum Yum Box is $27 a month, and Super Yum Box is priced at $41 a month.
Deal: Get $5 off your first month when you sign up for a Super Yum Box subscription! Use this link to get the deal.
---
And that's our final list for top Easter basket picks for every bunny in the family! Which of these delights you more? Let us know in the comments!
Uncover more on our list of all the best subscription boxes in every category!
Say Hello to More Easter Desserts and Sweets!