Japan is known for its rich culture, delectable dishes, and picturesque sceneries, and that's why many people can't stop talking about this country. The land of the rising sun (as what it's also known as) has got something more to delight you with! If you can't get enough of it but circumstances restrict you from touring and experiencing the beautiful country of Japan, worry not, as there's a unique way to do so!
Subscription boxes provide an excellent and more affordable method to learn, taste, and experience Japan and its deep culture in the convenience of your own home. From delicious snacks, mesmerizing drinks, kawaii goodies to more fun items, these subscription boxes are jam-packed with all the best things that Japan has to offer!
Whether you're love-struck or plainly obsessed with Japan, you can experience everything about it in just a box! We've gathered the best subscription boxes that will bring Japan directly to you. Sugoi! Check our list out below!
The Best Subscription Boxes For The Ultimate Japan Experience!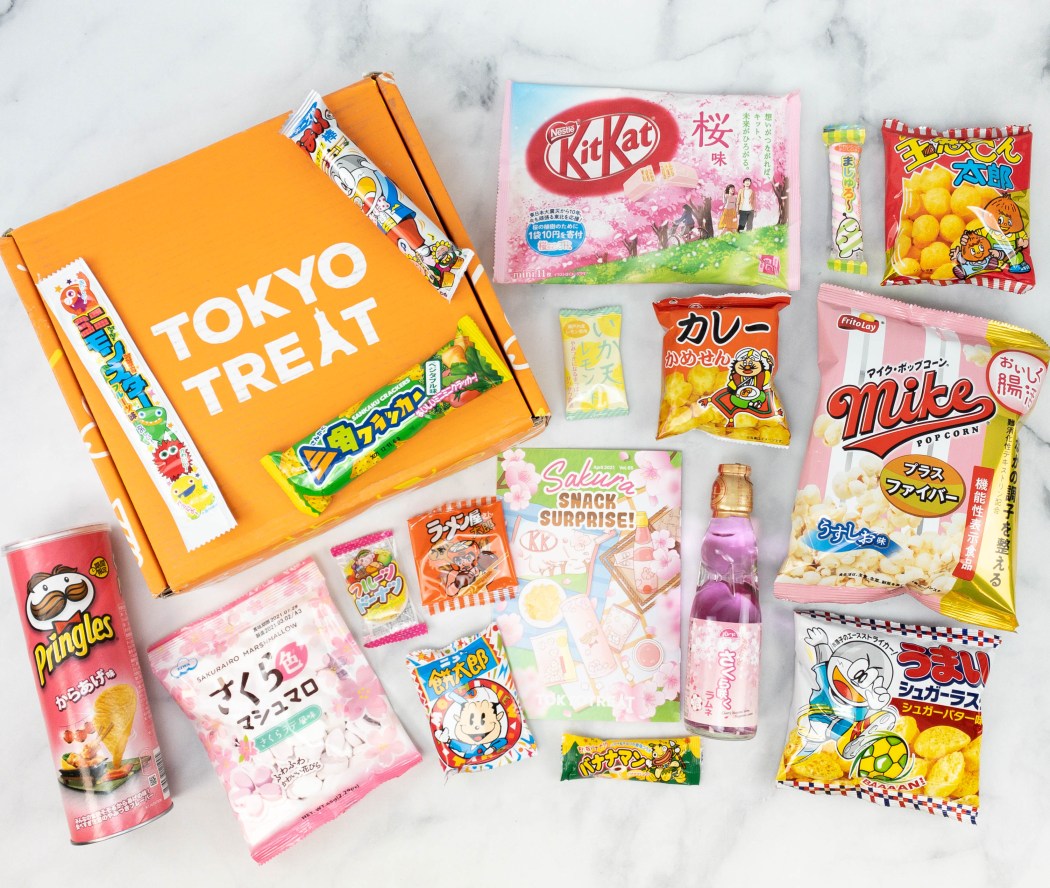 Image from: our review
Why We Love It: Tokyo Treat is here to deliver the best tasting Japanese snacks you're curious to try! They do carefully curate each box to make sure you'll only get the best that can make you happier while unboxing. Every month, you'll receive a hand-picked collection of full-sized Japanese candies, DIY Kits, traditional Dagashi snacks, savory snacks, and drinks for you to indulge! The Classic Box comes with 12 items, while the Premium Box includes 17 items. Each box also comes with a candy guide book, listing all the items in your box, plus brief descriptions. Through this box, you can delight yourself with Japanese flavors that are hard to find outside of Japan!
See past box contents when you visit Tokyo Treat Reviews.
Price: The classic box costs $25 per month and the premium box costs $35 per month. Get savings when you subscribe to longer plans!
Deal: Check the latest Tokyo Treat spoilers to get the latest code! Use this link to get the deal.
---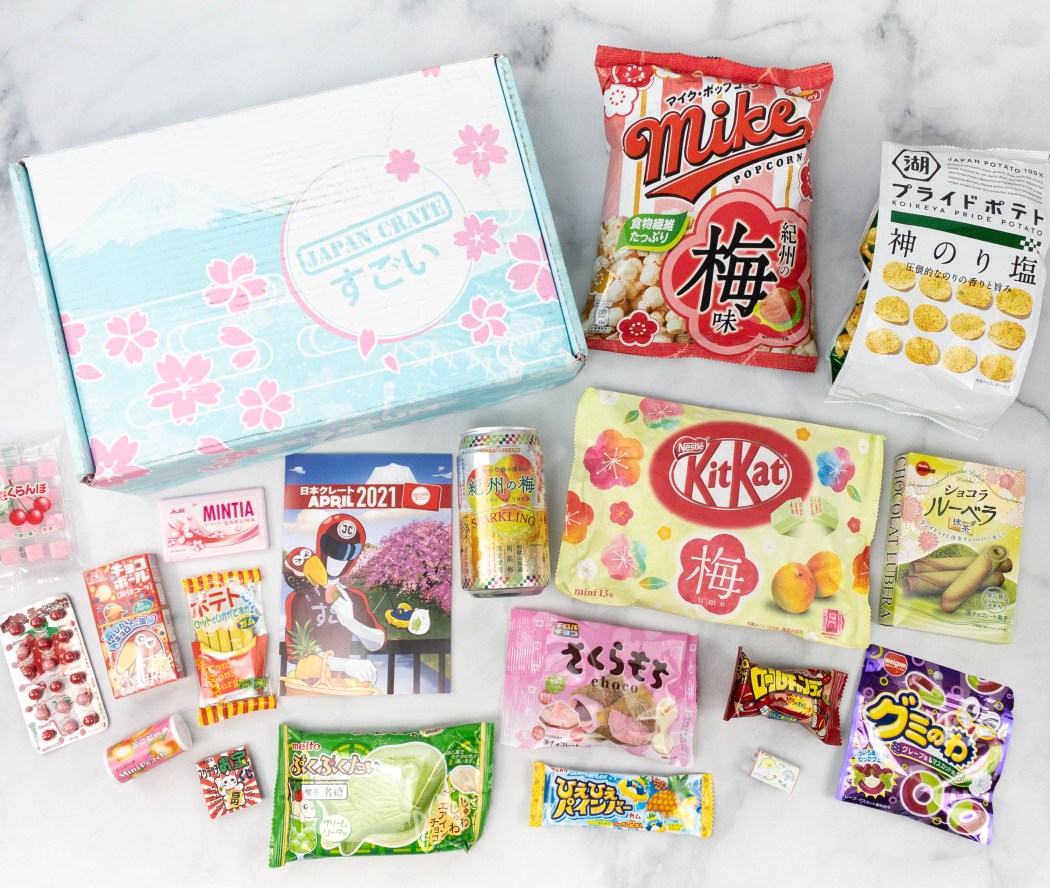 Image from: our review
Why We Love It: Japan Crate is a subscription brand delivering all the best and latest trends in Japan directly to your door every month! You can now taste all the goody flavors Japan has to offer with every candy crate from this subscription. Each box they send out is filled with an assortment of sweet and savory snacks. All you have to do is pick a box size: Mini (5 items), Original (10 items), or Premium (18-20 items + drink, DIY Kit & limited edition bonus item) and enjoy munching on each one! They handpick every candy, snack, drink, DIY kit, and more that goes in your box, some of which may include traditional ones, so prepare your taste buds for a whole new tasting experience!
Check out Japan Crate Reviews for more information.
Price: A box costs $35.95 per month.
Deal: Save $3 on your first regular or premium crate! Use coupon code HELLO.
---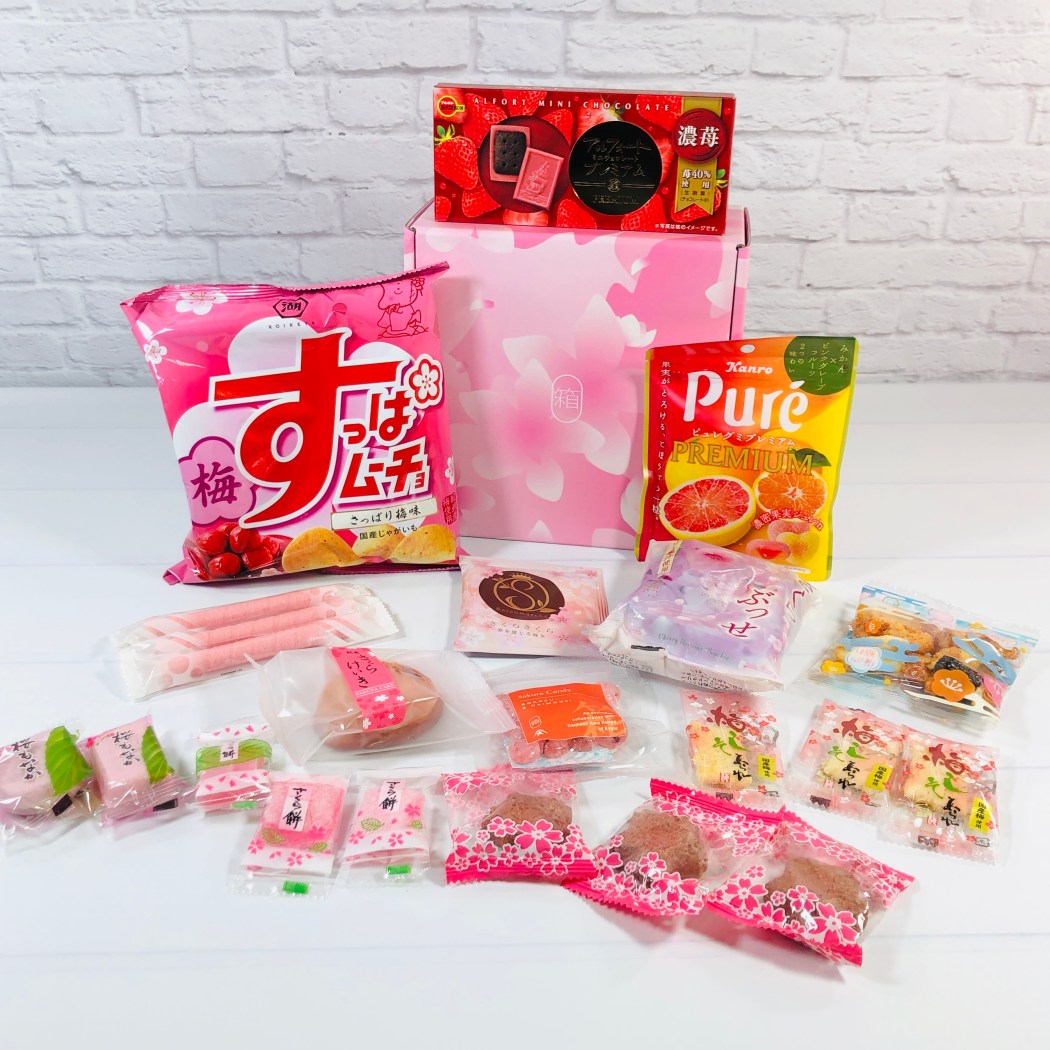 Image from: our review
Why We Love It: Experience authentic Japanese flavors as Bokksu tags you along on a gourmet journey to Japan each month! This subscription sends you premium Japanese snacks and tea you can't find elsewhere as everything is sourced directly from local artisanal producers. Each themed box includes an array of 20-24 snacks and tea pairings, as well as a snack booklet that explains each product's origins and flavors. Past themes include Sweet Love, Sakura Spring, Mochi Madness, Tangy Citrus, and more. Indulge in some tasty snacks to chew and yummy drinks to gulp on a calm afternoon while you support small family-run businesses in Japan and help them keep their traditions alive.
Head on to Bokksu Reviews to see past box contents.
Price: Subscription costs $49.95 per month or less on longer plan terms.
Deal: Save $5 on your first box! Use coupon code HELLO.
---
Image from: our review
Why We Love It: Sakuraco blossomed to delight your taste buds with fresh new tastes and flavors each month. Indulge in authentic Japanese flavors you might be missing as each box contains a variety of fun and delectable 20 Japanese products you'll surely love. It includes Japanese Tea, Cakes, seasonal treats, home goods, Sakuraco exclusives, and traditional treats like Mochi, Manju, and Yokan. These products are sourced from local makers to ensure you get to experience the best of Japan – no passport needed, it's all in a box!
Visit Sakuraco Reviews to know how this subscription works.
Price: Shipped monthly for $37.50 or less when you prepay for more months.
---
Image from: Kizuna Lifestyle Box
Why We Love It: With Kizuna Lifestyle Box, you can feed your heart with what you like the most without leaving the comforts of your home! This monthly subscription picks only the best things so you can build a Japanese collection without putting in much effort. Every box is culturally and seasonally inspired to give you the most authentic and best real-time experience. It includes 6-8 high-quality goodies like ceramics, cloths, stationery, snacks, and so on that complements the theme. For the overall Japanese culture experience, this subscription is one best bet!
Price: The box costs $34.99 per month.
---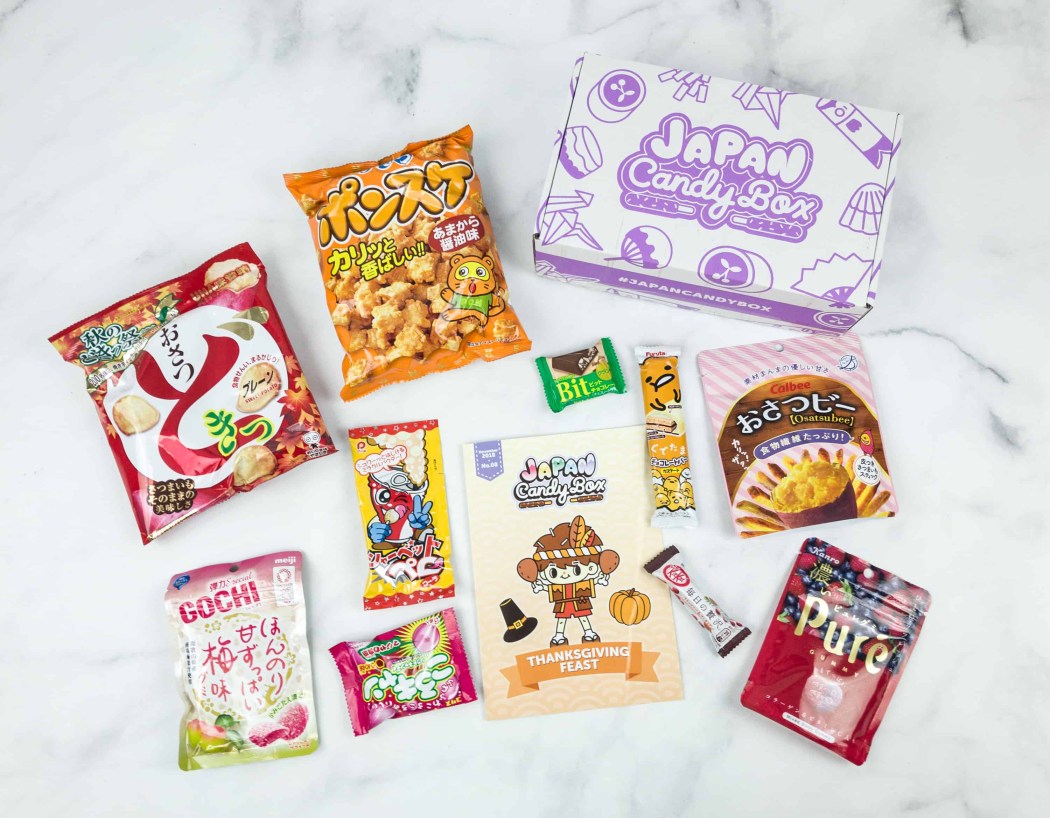 Image from: our review
Why We Love It: Japan Candy Box is not your ordinary candy routine! This monthly subscription provides subscribers with all things tasty from the land of the rising sun. Each thoughtfully curated box comes with 10 exclusive Japanese snacks to chew on and put a smile on your face. Such snacks may include traditional ones, popular snacks, dagashi, DIY candy kits, and Japanese exclusives from popular brands like Calbee, Pocky, Meiji, Milky, Hi-chew, and more. Reward your taste buds with fun and unique flavors that are not available elsewhere!
Peek through Japan Candy Box Reviews for more details.
Price: Delivered monthly for $24.90 or less on 6 month and 12 month plans.
---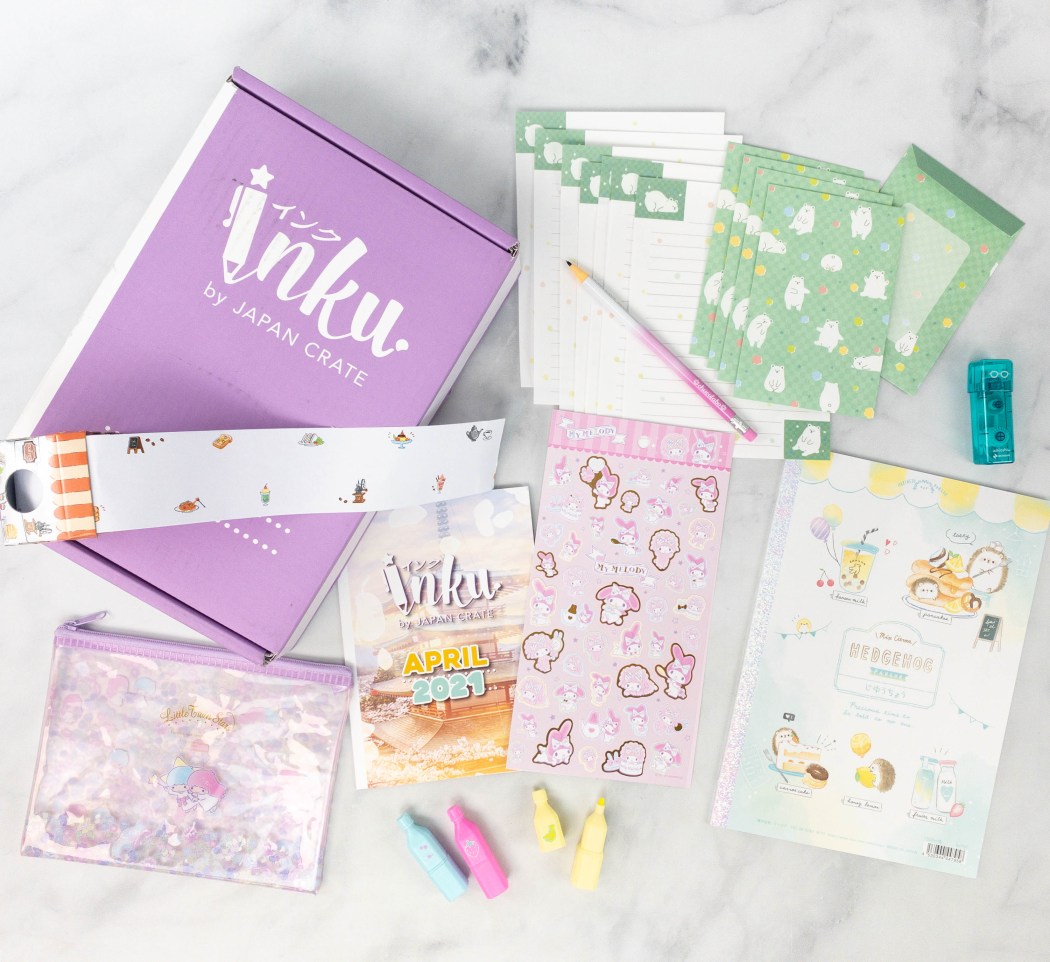 Image from: our review
Why We Love It: If you're in love with all things kawaii, Inku Crate is the perfect box for you as it speaks cuteness overall! Explore your creativity and discover the world of Japanese stationery and cute journaling supplies in just a box. They find the best and great products from different places in Japan to bring you a great variety you can be happy about. Receive 6-8 Japanese stationery items each month like high-quality Japanese notebooks, journals, planners, washi tapes, stickers, pens, highlighters, and more cute things we know you can't resist!
Check out how cute the items are on Inku Crate Reviews.
Price: Get the box for $35.95 per month, and there's also an option to get a 3-month, 6-month, or 12-month prepaid subscription.
Deal: Get $3 off on your first box! Use coupon code hello.
---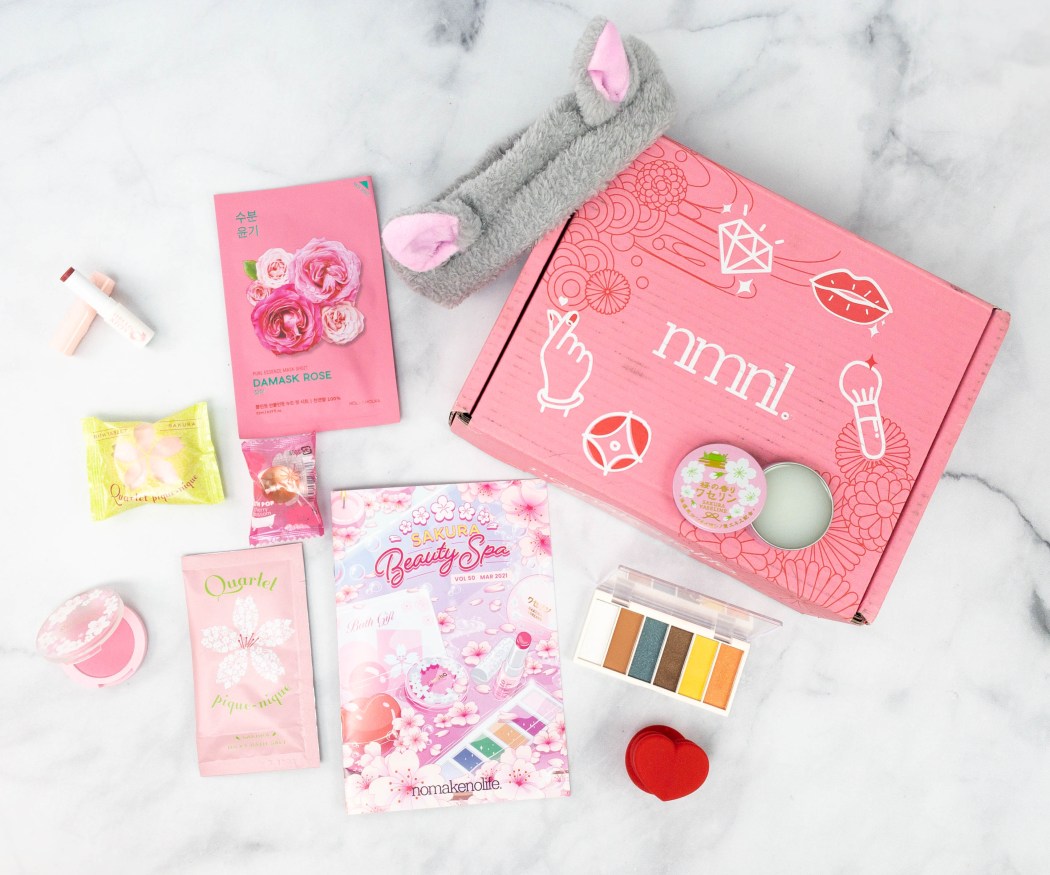 Image from: our review
Why We Love It: If you're looking for J-beauty and K-beauty products to add to your routine, there is nmnl that will give you just what you desire. It is a monthly beauty box aiming to share how amazing and unique beauty products from Japan and Korea are. Each box is filled with 8-9 exclusive, limited edition and definitely, high-quality genuine Korean and Japanese makeup, skincare, bath & body, tools, and more chosen by their in-house beauty consultant. These beauty goodies come from trusted brands like Etude House, Tony Moly, Innisfree, Canmake Tokyo, DHC, and Dolly Wink. With this subscription, you'll get your hands on unique and exclusive cosmetics, plus happiness guaranteed!
See what amazing beauty products we've received in the past on nmnl Reviews.
Price: The monthly plan costs $35 or less when you prepay for more months!
Deal: Check the latest nmnl spoilers to get the latest code! Use this link to get the deal.
---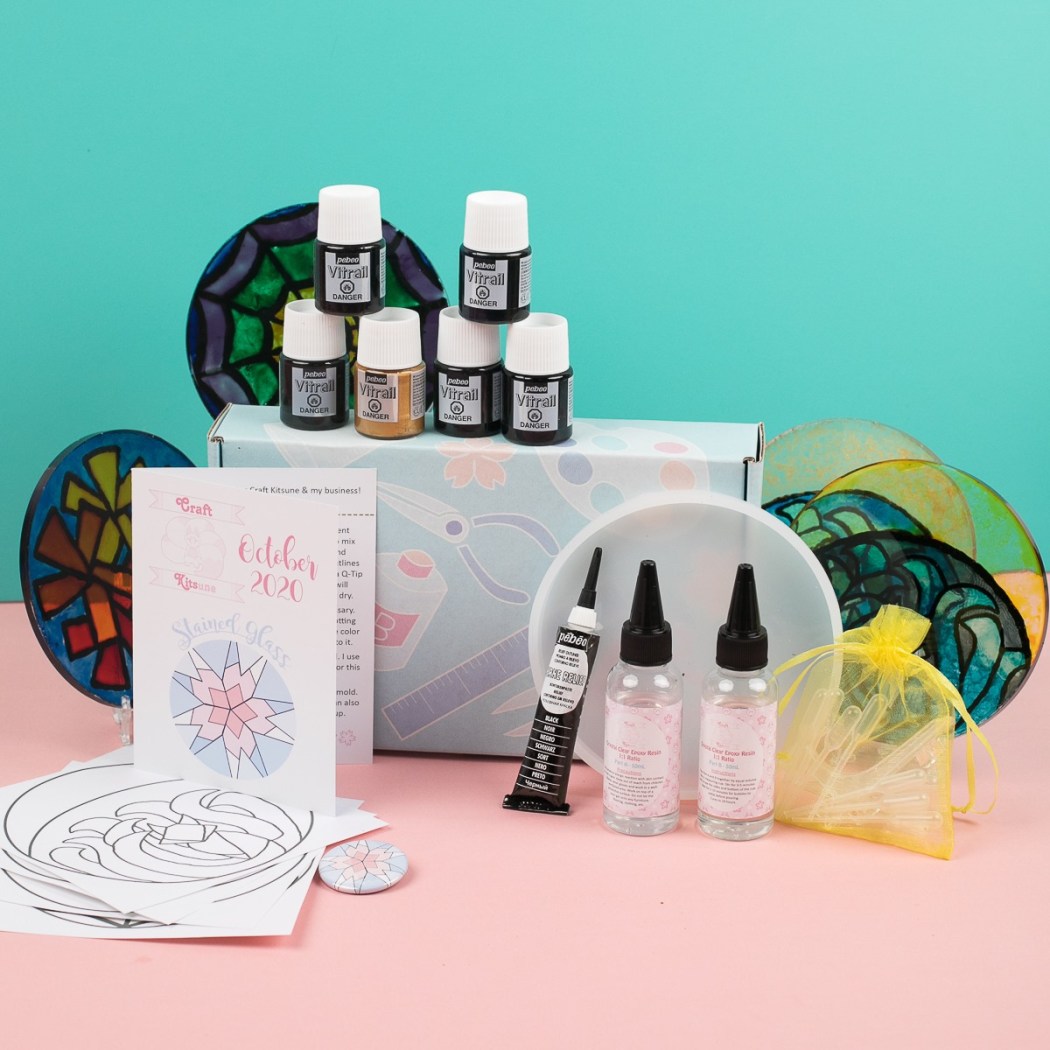 Image from: Craft Kitsune
Why We Love It: If you are an art enthusiast and love creating various projects, Craft Kitsune will make you fall more in love with the craft! This art subscription delivers creativity to anyone by offering monthly projects that are often inspired by Japanese culture. You'll experience using different mediums each month, like the most popular resin, polymer clay, wood burning, and more. Inside every kit, you'll see hard-to-find supplies that are impossible to find in the US and clear written instructions for each unique project. There's also a video tutorial for guidance and inspiration to keep pushing through!
See past craft they've sent us on Craft Kitsune Reviews.
Price: The box costs $34.99 per month.
---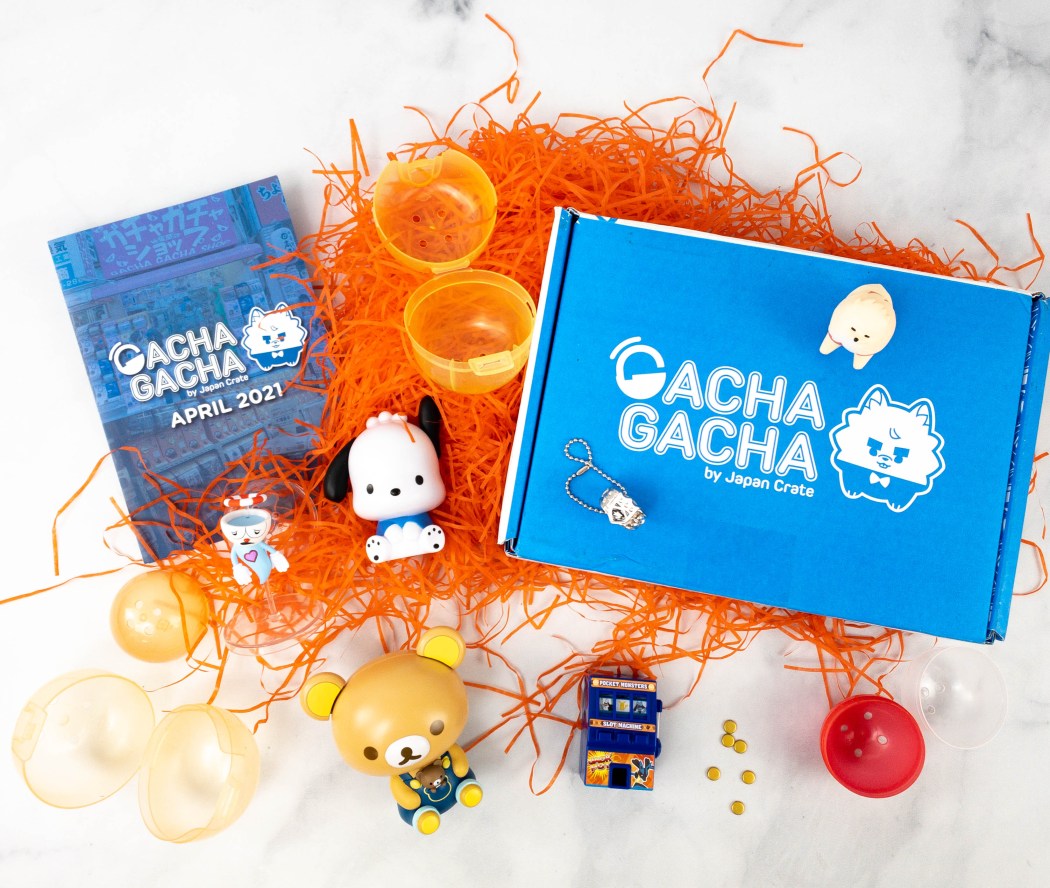 Image from: our review
Why We Love It: One best thing about Japan is the cuteness all around, and vending machines are no exception! Gacha Gacha Crate delivers the vending machine obsession directly to your home. This subscription is for fans of capsule toys, also known as "gachapon." Each month, you'll receive a variety of 6 hand-selected gachapon, ranging from your favorite characters to useful accessories and other collectibles that you won't be able to put down!
Peek through Gacha Gacha Crate Reviews to see how cute each gachapon is.
Price: The crate costs $38.95 each month
Deal: Get $3 off your first box! Use coupon code HELLO.
---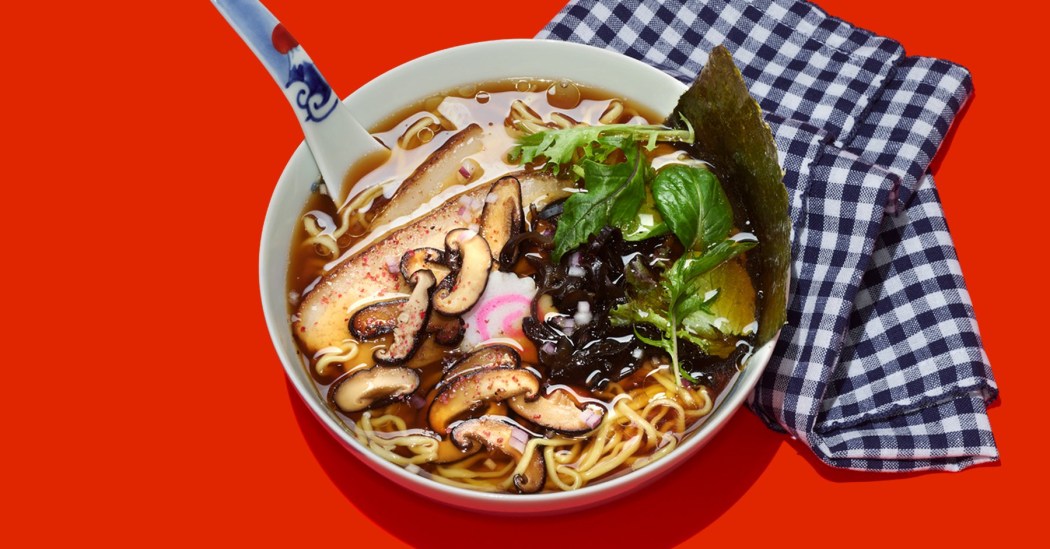 Image from: Ramen Hero
Why We Love It: Connect yourself with hearty and deep flavors Japan is known for through Ramen Hero. This tasty subscription brings ramen packs you can easily cook, so you can slurp deliciously and warm your heart with flavors worth tasting! Their mission is to make authentic and premium Japanese ramen accessible to every noodle-loving individual. Each meal kit contains 1 ouch of soup, 1 bag of noodles, and 4 toppings. There are also vegetarian options for those who have diet restrictions. As long as you know how to boil water and follow instructions, you can recreate authentic Japanese ramen you can enjoy in the comforts of your own home.
Price: The subscription starts at $17.09 per month.
Deal: Get FREE Shipping! Use coupon code RAMENHEROFS.
---
Image from: our review
Why We Love It: YumeTwins is the best bet when it comes to kawaii licensed goodies from well-known Japanese brands such as Sanrio, Bandai, Takara Tomy, Rilakkuma, Doraemon, and many more. Coming from the same people behind Tokyo Treat, this subscription is not just about cuteness but a mix of fairytales too! Every box includes 6-8 kawaii items straight from Japan, which might include plushies, accessories, keychains, stationery, practical goods, and many more. It's definitely cuteness overload in every box! Subscribers will also get fun rewards every month, like coupons, lifetime discounts, and even exclusive items.
See cuteness overload on YumeTwins Reviews.
Price: A box costs $35 per month or less when you pay for more months.
Deal: Check the latest YumeTwins spoilers to get the latest code! Use this link to get the deal.
---
And that sums up our list of the best Japanese subscription boxes! Have you decided on which one to get?
There are more subscriptions to try when you check out our list of all the best subscription boxes in every category!
Say Hello To More Subscriptions That Bring Japan To You!