Beauty subscription boxes are a great way to discover new products and brands on the market. But if you're searching for a safer beauty option, worry no more! There are vegan & cruelty-free subscription boxes that'll give you peace of mind. It's a fun way to find organic products for one's beauty ritual without having to do any work!
These vegan & cruelty-free beauty boxes come with clean and green beauty brands and products that are never (ever!) tested on animals. Made with only plant-based ingredients with no harsh chemicals added, these contain no animal-derived ingredients and by-products!
Detoxify and transition your usual regimen to something more natural. Check out some of the best vegan and cruelty-free subscriptions on our list, and don't forget to let us know what you think in the comments!
The Best Subscription Boxes For Vegan & Cruelty-Free Beauty!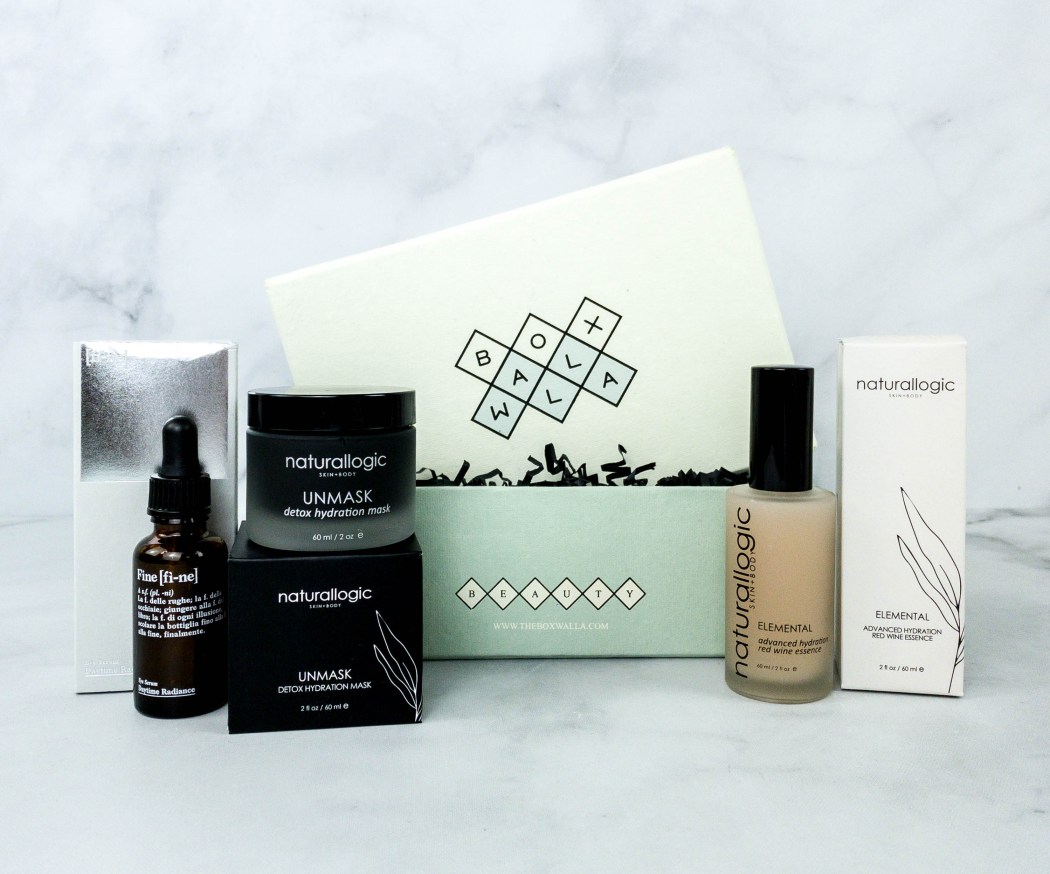 Image from: our review
Why We Love It: Boxwalla Beauty takes pride in delivering luxurious green beauty products to its subscribers every 2 months. Products are carefully crafted by artisans from all over the U.S.A., using plant-based ingredients that are always cruelty-free. Every woman can upgrade their beauty regimen with nutrient-rich, ingredient-conscious, and full-sized beauty products from this subscription, packaged in a splendidly giftable box! This beauty box finds unique, top-quality luxury green beauty and delivers fantastic value and products that really work – no questions asked!
Read more about this box at Boxwalla Beauty Reviews.
Price: A box costs $49.95.
---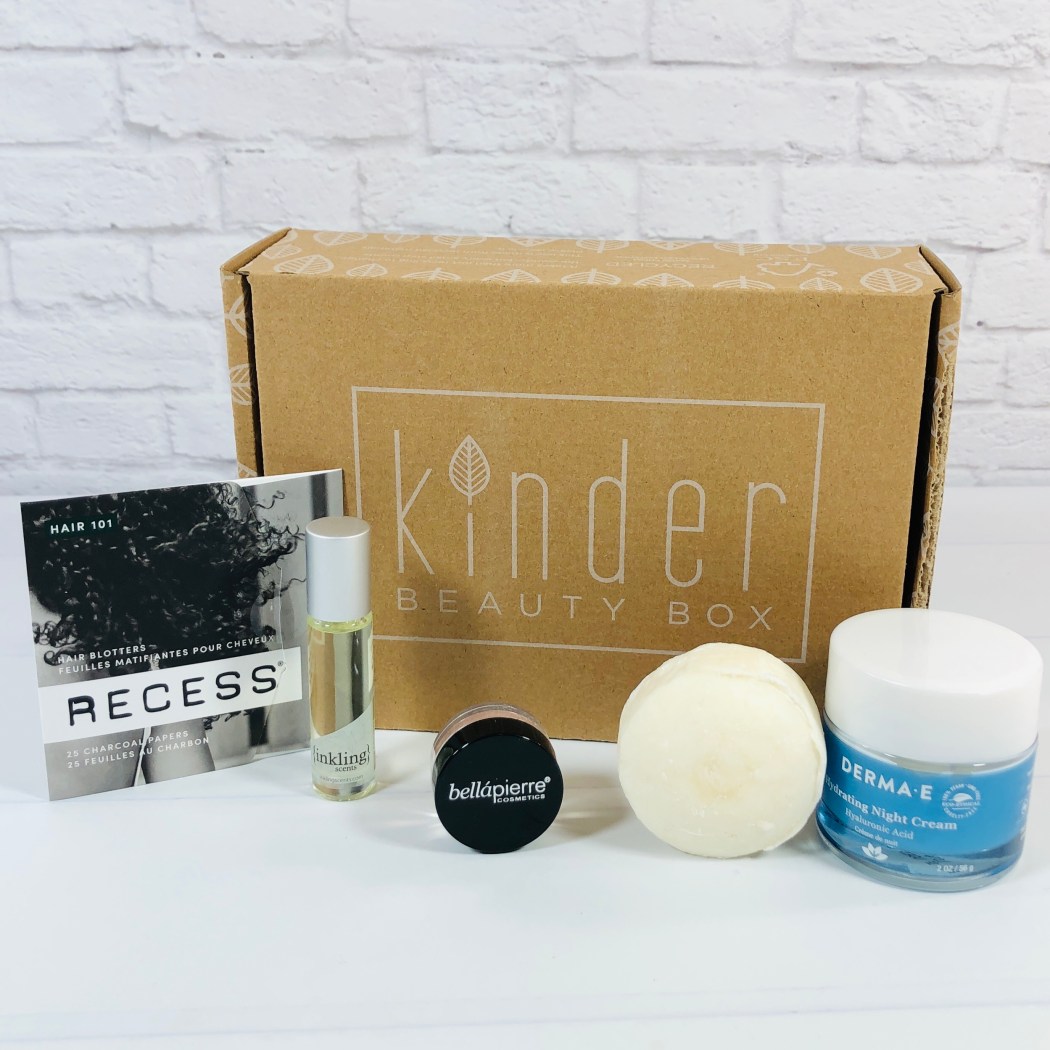 Image from: our review
Why We Love It: Packed with all the goodness inside, Kinder Beauty Box is your destination when it comes to clean beauty products. This subscription focuses on giving solutions to skin woes using clean vegan products. You'll receive up to $165 worth of hand-picked vegan and cruelty-free products ranging from skincare, makeup, haircare, and accessories every month! Each box includes at least 2 full-sized products to make sure you have enough for the whole month. Some of the brands they feature are Andalou Naturals, 100% Pure, INIKA Organics, Franklin & Whitman, and more. As a subscriber, you'll get access to exclusive special collections, limited edition offers, and flash sales!
Check out Kinder Beauty Box Reviews for more information.
Price: Subscription costs $26 per month or less when you prepay for more months!
Deal: Get $5 off your first box! Use coupon code HELLO5.
---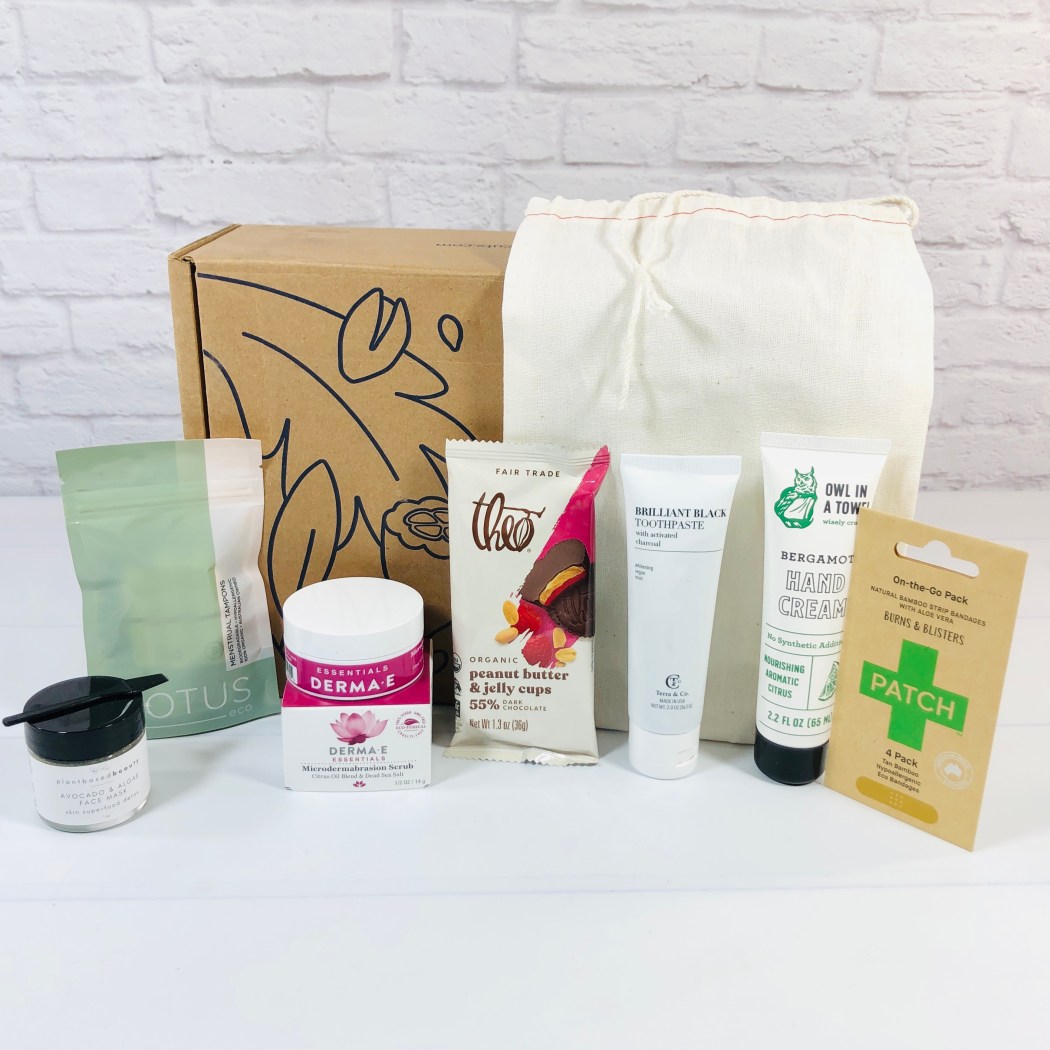 Image from: our review
Why We Love It: Vegancuts Beauty Box is your way to discovering the best in vegan beauty monthly, ranging from unique cosmetics to luxurious skincare. Every box they send out to subscribers has over $60 in value and contains 4+ deluxe and full-size items like exfoliating cleansers and nourishing hydrogels. For a safe beauty regimen, their beauty box curator ensures that all items are vegan and cruelty-free. It's the subscription you need to make you look and feel your best!
See the Vegancuts Beauty Box Reviews to know more.
Price: The box is priced at $24.95 each month, or less on prepaid plan options.
Deal: Get $5 off your first box on any Vegancuts subscription! Use coupon code hellosub. The coupon can only be used once per customer, but it can be used on multiple subscriptions at once so long as they are in the same transaction!
---
Image from: our review
Why We Love It: Love Goodly is a bi-monthly subscription that delivers boxes with a mix of cruelty-free, eco-friendly, and vegan items straight to subscribers' doors. Each box has 4+ full-sized products focusing on non-toxic beauty and skincare, as well as eco-style or home accessories, healthy snacks, and wellness products with a value that's 2x the price of the subscription. You can choose from 2 subscriptions they offer: Essential with 4-5 items, and VIP, which contains all the same items from the essential box, plus one more full-sized product. What's even good is that for every purchase you make, they always support a good cause. Some of the organizations they've supported are Farm Sanctuary, Cure Cervical Cancer, Beagle Freedom Project, and Paw Works.
Go to Love Goodly Reviews to learn more.
Price: Receive the box every other month for $34.95.
Deal: Save 20% on your first subscription box - that's $6.99 off on Essential or $9.79 off on VIP! Use coupon code TRYLOVE.
---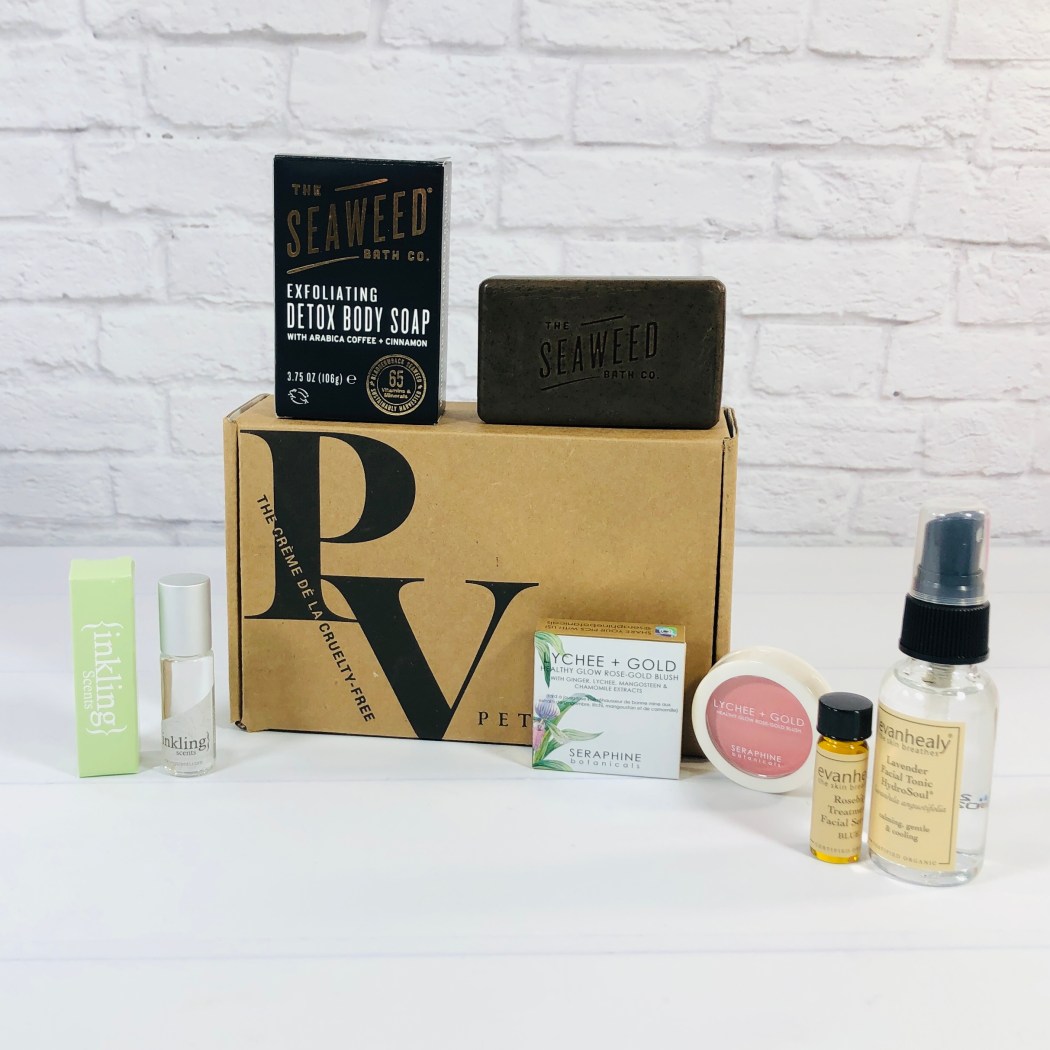 Image from: our review
Why We Love It: Say goodbye to toxic stuff because Petit Vour only sends vegan and cruelty-free beauty and grooming samples! Also, they have around 30 ingredients that they pledge NOT to put in their boxes. What makes this subscription even more worthy of a try is that the inclusions are usually hard to find in regular beauty stores. Get an assortment of 4 beauty products that are worth over $50! Each box may include a mix of makeup, hair care, body care, and skincare, all of which are curated to complement your beauty profile. You can also earn points by reviewing the products. These will be credited to your account and can be used in the Petit Vour shop.
Check out Petit Vour Reviews to see past box contents.
Price: The box costs $15 per month and drops down to $15 per box when you prepay for a year.
Deals:
---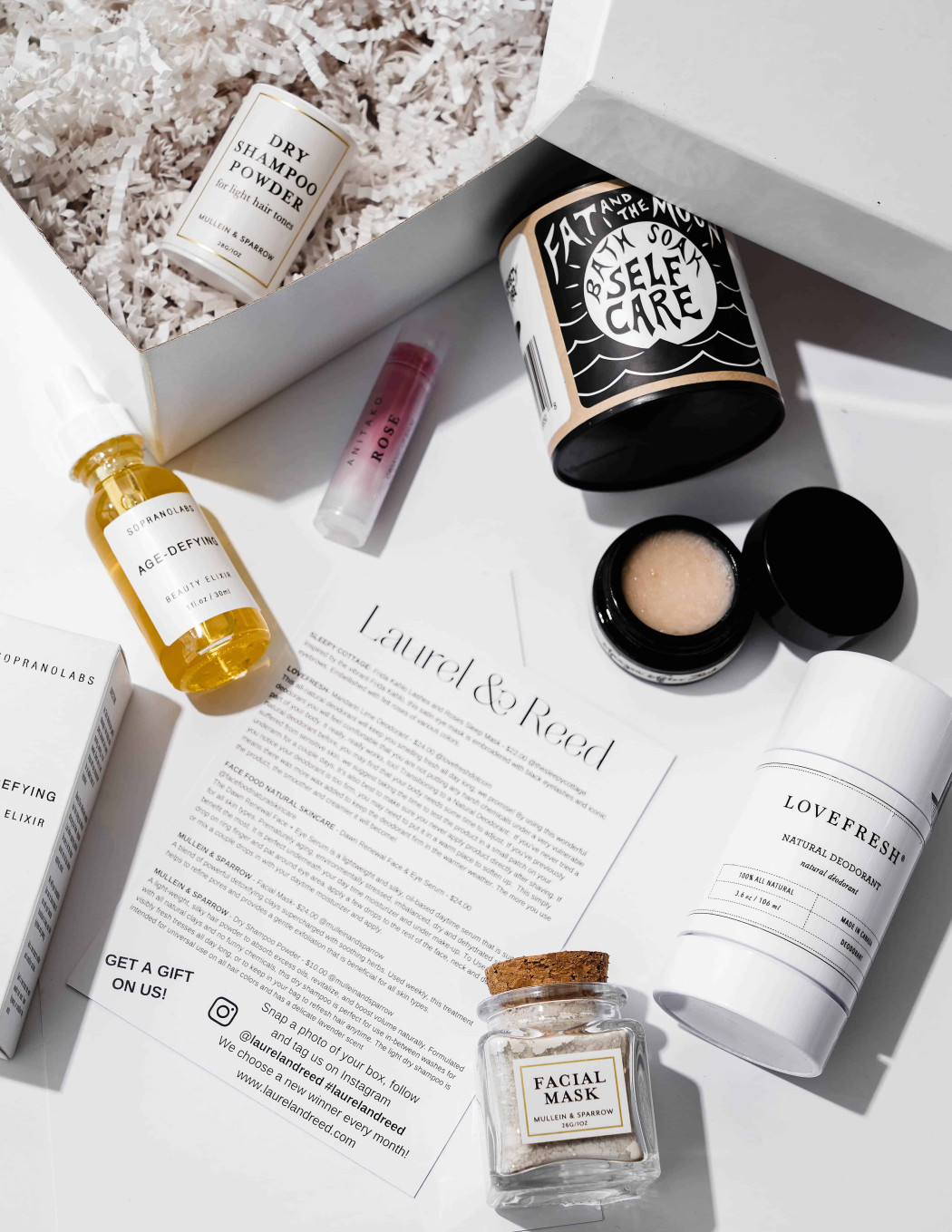 Image from: Laurel & Reed
Why We Love It: Being luxurious doesn't mean you leave the clean behind. Laurel & Reed is on a mission to connect subscribers to high-end, eco-friendly products. They'll provide you the safest products to use, ranging from beauty to wellness to lifestyle. Receive a mix of 3 or more full-sized top-shelf products that are valued at over $125 in beautifully wrapped boxes monthly! Such items may include face oils, moisturizers, eye creams, and more. Committed to inspiring women to live a healthy and clean life, they assure that every product is all-natural, non-toxic, and cruelty-free. With this vegan subscription, you can achieve gorgeous healthy skin with clean products that work wonders!
Price: Get the box for $59.95 per month
---
And there you have it, our list of the best vegan & cruelty-free beauty subscription boxes! Which appeals to you the most?
Discover more subscription boxes by browsing through our list of the best subscription boxes!
Say Hello To More Beauty Subscriptions!