We know that there are subscription boxes for almost everything we need, and we can't deny the fact that we also need to take care of our sexual well-being, just like any other aspect of our lives. Of course, there are subscription boxes that address our needs for intimate products that will bring joy not only to ourselves but also to our partners! There are adult subscription boxes where we can choose from, ranging from budget-friendly to luxurious ones! If you also want to know more about the newest and highest-quality sex toys in the market designed for pleasure and enhancing the sexual tension of partners, you can check them all out!
We asked our readers to vote what they think are deserving to be included in the list of the best adult & sex subscription boxes, and here's what they think! If you want to explore more, don't forget to check out the complete list of adult subscription boxes!
The Best Adult & Sex Subscription Boxes!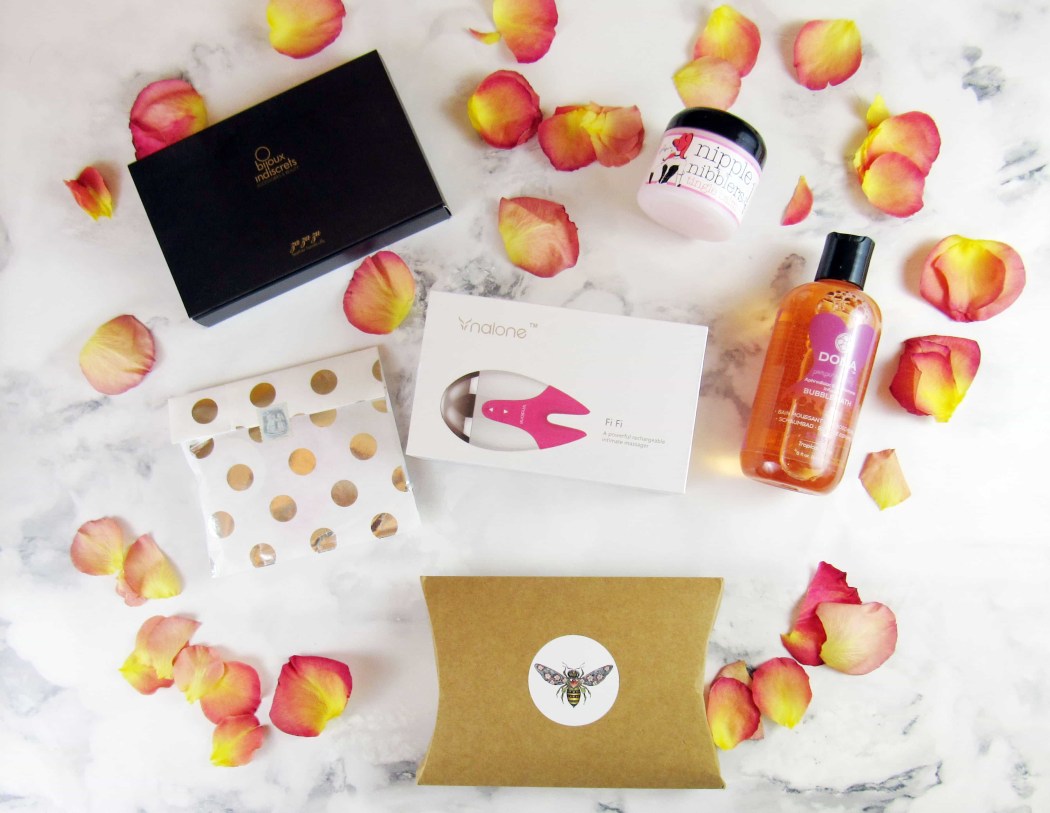 Image from: our review
What You Get: Heart + Honey is a box that prioritizes sexual wellness, vitality, passion, and the whole body health of women, along with their partners. This subscription has three plans offering, where you can choose to pay monthly, or avail of their 3-, 6-, and 12-month pre-paid plans. You'll receive 2-5 sexual and lifestyle products, depending on the subscription you chose. There's the Bumble Bee, which includes a quality sex toy/accessory plus 2-4 sexual and lifestyle products. There's also the Queen Bee, where you can get a luxury sex toy/accessory along with 2-4 sexual and lifestyle products. The Couple's Box contains luxury items made for the couple to help stimulate all senses. Also, all items compliment a monthly wellness theme that promotes vitality and passion.
Visit the Heart + Honey Reviews to know more about the subscription!
Price: Bumble Bee costs $60/month, Queen Bee is $75/month, and Couple's Box is priced at $139/month.
Deal: Get 10% off any purchase! Use coupon code HELLO10.
---
Image from: Savage X Fenty
PLUS SIZED gorgeous underwear+bra sets, lingerie, & more
What You Get: Coming from a brand owned by Rihanna – music and fashion icon, the Savage & Fenty Xtra VIP Box offers premium quality lingerie. This subscription aims to make every woman feel sexy, proud, and confident in their own skin, no matter the size! Shop from a wide selection of bras, undies, and lingerie. Take the style quiz and wait for the box to arrive. You'll save up to 25% on every full-priced style when you become an Xtra VIP Member!
Price: Membership is $49.95 per month.
Deal: Sign up for an Xtra VIP Membership and grab the new member deal by taking the style quiz! Deal applies automatically, just visit and subscribe.
---
Image from: LoveDrop
What You Get: If you and your partner love experimenting, LoveDrop will definitely bring the pleasure on! It is a date night subscription box curated for couples who want to reconnect and try something new. You'll get two premium sex toys, games, activities, and other sensual enhancers to really stimulate togetherness and compliment your most intimate moments. It includes tips and even creative writing to inspire romance as well. You can also get lingerie and 5 or more designer body-safe sexual health products.
Price: Get the subscription starting at $39.99 every 2 months for the Solo Selfcare Box, while you can also get Date Night Sex Toy Subscription for $64.99 every other month and Date Night Subscription with Lingerie for $99 every two months.
---

Image from: Adore Me
What You Get: Sexy, sultry, luscious, and seductive lingeries are what Adore Me offers. They aim to empower women to embrace themselves and their uniqueness by bringing good quality lingerie at an affordable price! You can choose from 2  membership plans they offer – VIP or Elite. Both memberships give you tons of benefits. The VIP membership gives you $10 off any style anytime, 6th set for free, and access to exclusive sales. The Elite membership gives a great deal as they let you try 3 sets – based on your profile, in the comfort of your home. Keep what you love and return what you don't!
Check out our Adore Me Reviews to know more!
Price: Boxes start at $39.95 each month.
Deal: Get your first set for $25! Deal applies automatically, just visit and subscribe.
---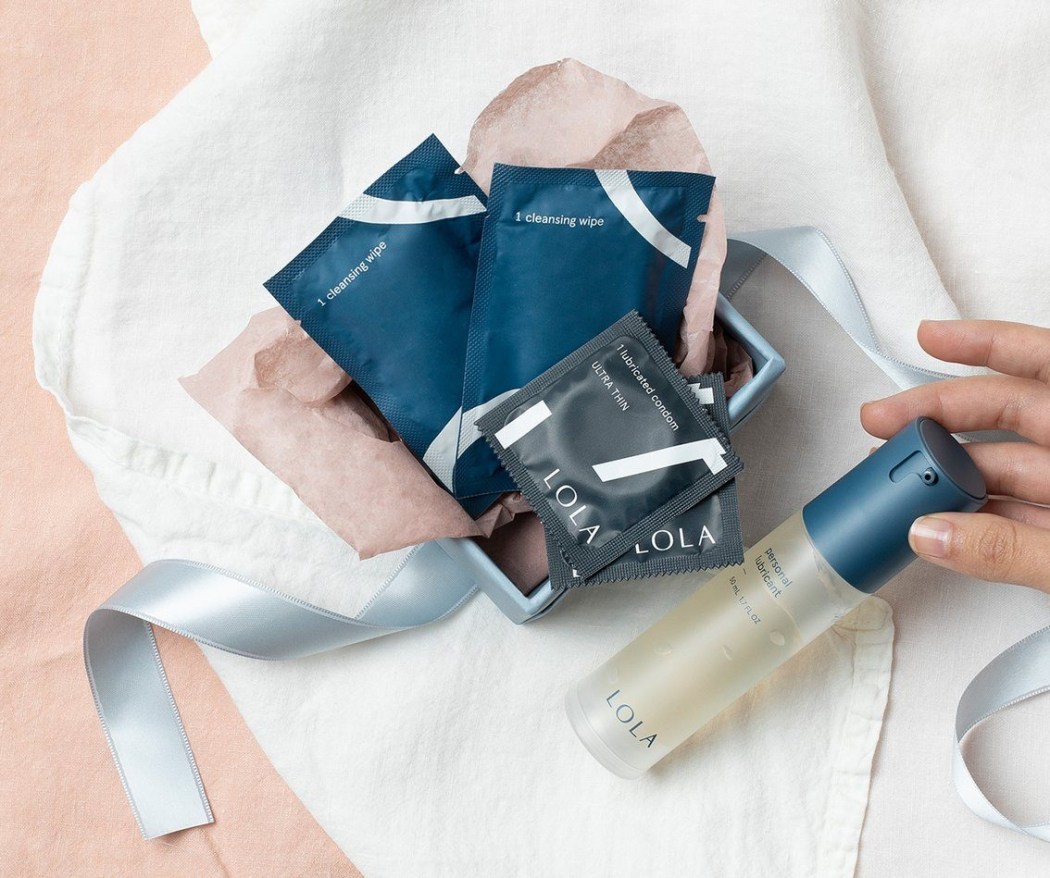 Image from: LOLA
What You Get: Get ready for a hot night using intimate products that are approved by gynecologists. With LOLA, you can have peace of mind because they send products that don't mess around! Each item is made from natural ingredients, making them safe from head to toe. Get bedroom essentials in just one Sexual Wellness Kit, and receive ultra-thin natural rubber latex condoms, all-natural cleansing wipes, a bottle of personal lubricant, a convenient pouch for overnights, and an exclusive 50-page guide to safe, satisfying sex. You'll also get a $5 credit for your next LOLA purchase! Aside from providing you quality intimate products, they also donate period products to make menstrual care more accessible for women across the US.
Learn more when you visit LOLA Reviews.
Price: Products are priced for as low as $9.
Deal: Get 20% off your first box! Use coupon code FIRST15.
---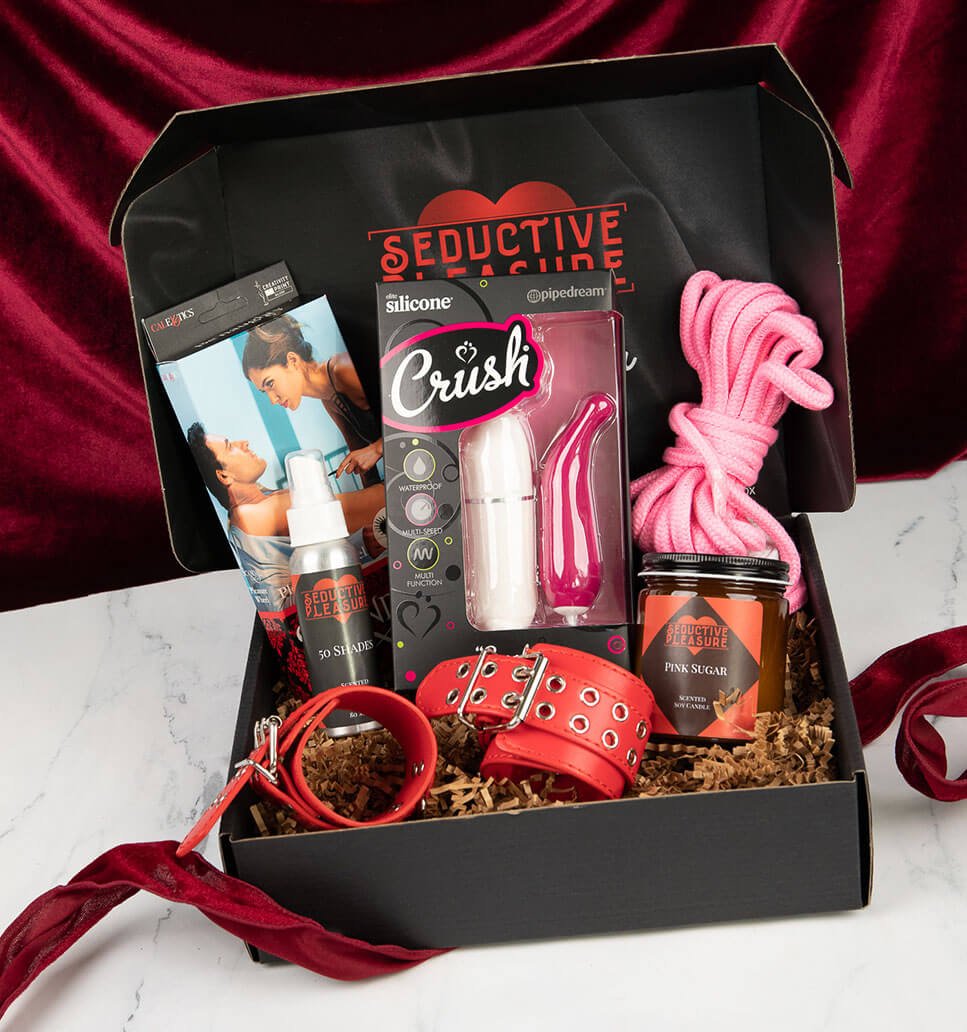 Image from: Seductive Pleasure
I am a subscriber with my wife for 14 months now and we love it! – Zak
What You Get: Seductive Pleasure focuses on all of our needs, and they ensure satisfaction and stimulation in every box! Receive 1 to 2 full-size sex toys or pleasure products that you can also use to explore your limitations with your partner. They also ship the box discreetly.
Price: The subscription costs $50 per month for Couple boxes and $40 for Solo boxes.
Deal: Get 10% off your first box! Use coupon code HELLOSUBSCRIPTION1.
---
Image from: Adult Sex Box
What You Get: Get a perfectly-designed sexy subscription box to enhance your love life, and make your intimate moments with your partner more fun with Adult Sex Box. This adult subscription box helps to spice up your time together and make your connection with your partner stronger. Each month, get a curated collection of massage candles, toys, and novelties in four themed categories: Sensual, Playful, Fun, and Costume. With this subscription, you can transform an ordinary night into an exceptional steamy one!
Price: The subscription is $59.99 per month.
---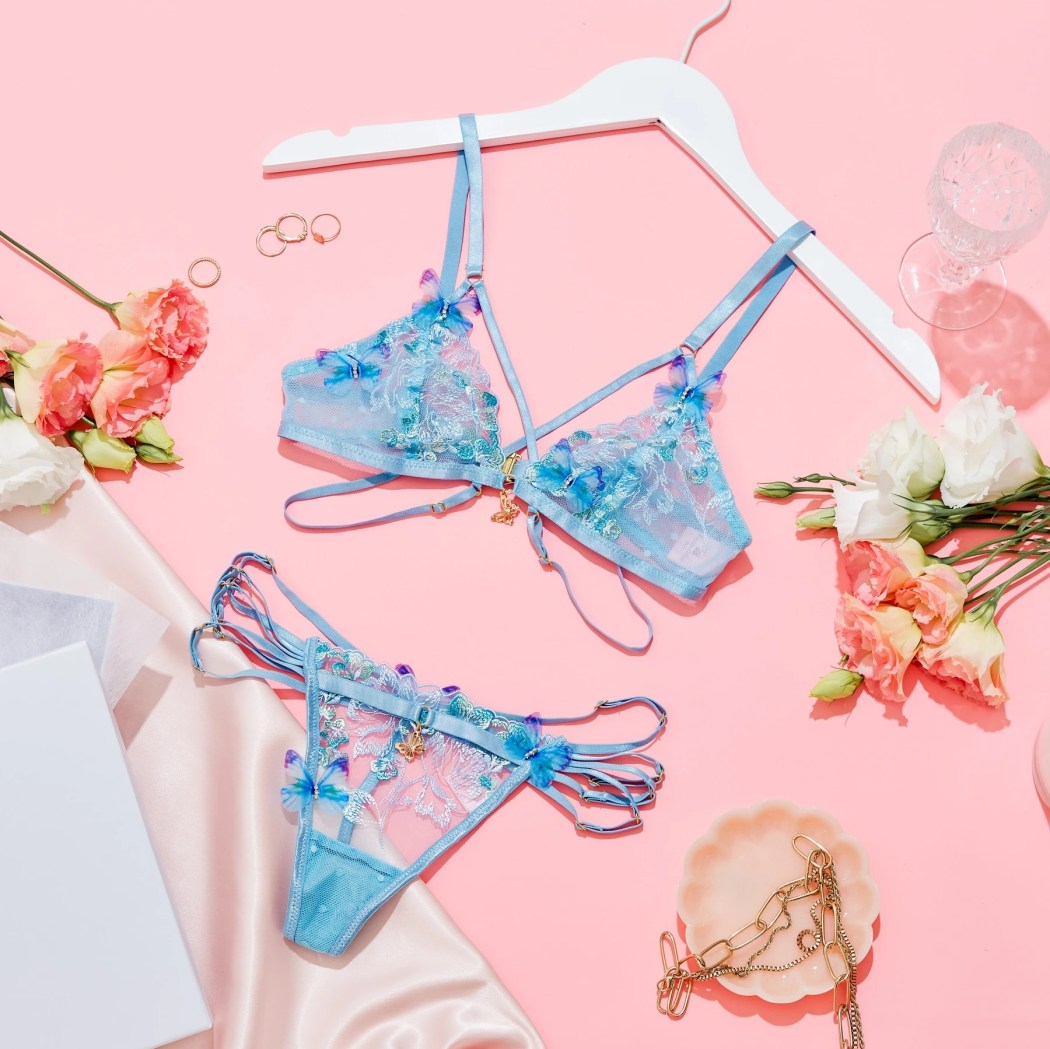 Image from: Empress Mimi
What You Get: Feel like an empress with a new set of top-quality lingerie from Empress Mimi, delivered each month to your door! This lingerie box will let you choose your favorite style, set your delivery frequency, and discover bold and sexy addition to your lingerie collection. Choose between The Queen Box (full-matching lingerie set) and The Empress Box (matching set with accessories such as kimonos, sexy bedroom gifts, and more). Things change every month, so expect that every delivery is a special surprise!
Price: Get The Queen Box for $44.95/month and The Empress Box for $99.95/month.
Deal: Get 30% off your first order. Use coupon code HELLO30.
---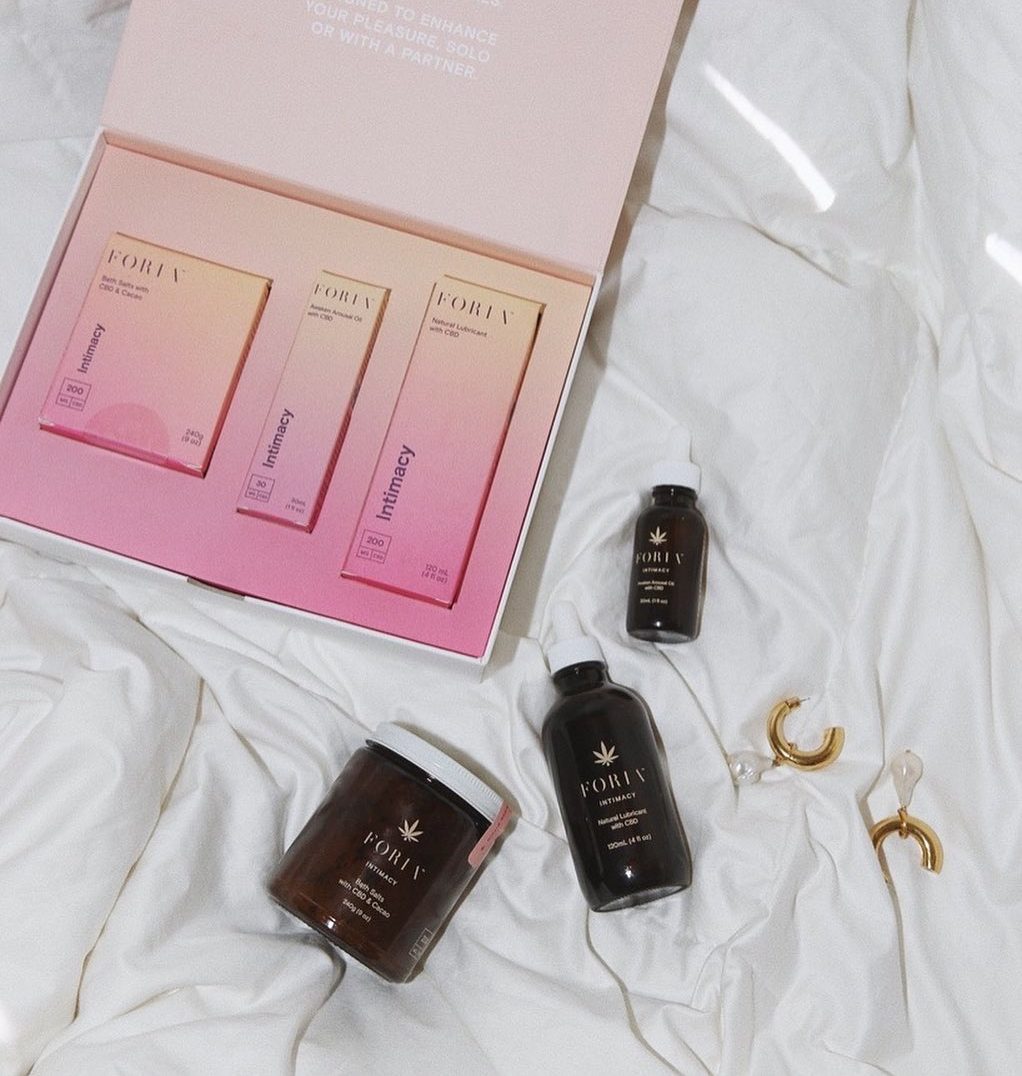 Image from: FORIA
What You Get: FORIA provides individuals with intimate CBD products that truly work and have been handled with lots of incredible care. They create products for intimacy using 100% plant-based ingredients and are infused with hemp, sourced from an organic, biodynamic, and regenerative family farm – no synthetics ever! They are also committed to sex education, that's why they maintain the highest standard of purity and transparency for your sexual health as well as the environment. Enhance and enliven your sexual pleasures with products you can trust! Be an Emerald Club Member and enjoy perks such as 1.5 points per dollar spent, free shipping on all orders within the contiguous US, early access to new products, and special discounts.
Price: Intimacy Collection starts at $20.
---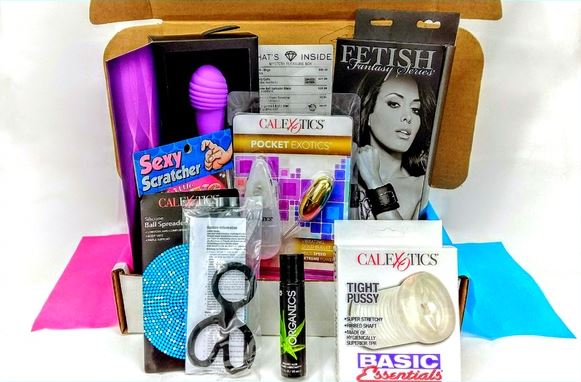 Image from: Mystery Pleasure Box
What You Get: Going solo? or with a partner? No matter what the preference is, Mystery Pleasure Box will come to your aid! It is an adult subscription box curated by experts to help anyone reach intense pleasure and spice intimate moments. You will get bedroom accessories, potions, lotions, and sex toys in every box – guaranteed no sample packs, which will definitely help you and your partner have steamy fun!
Price: The Solo subscription costs $34.99 each month, and the Couples Box is $59.99 a month.
---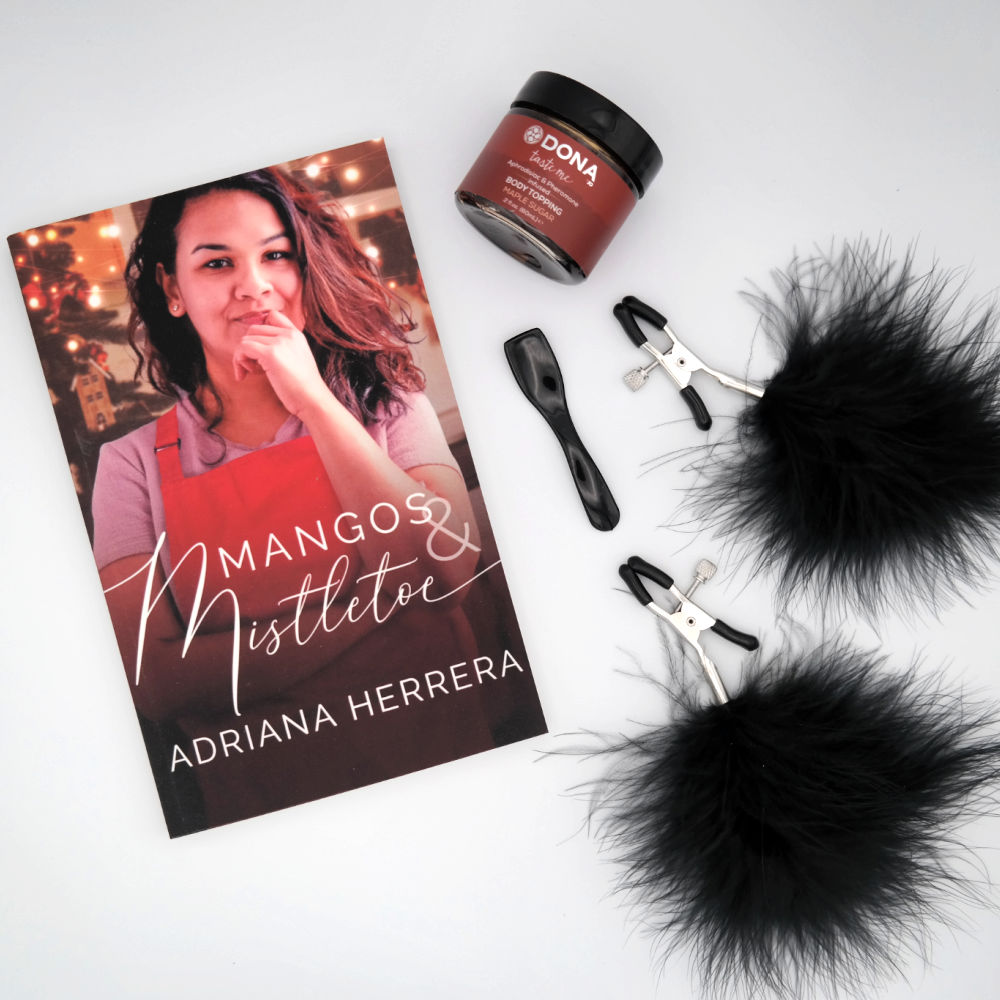 Image from: Bawdy Bookworms
What You Get: Bawdy Bookworms is a virtual book club that sends one steamy romance or erotica book, along with complimentary surprise goodies that will make the reading experience more special, like sex toys and more. They feature both indie and traditionally published literary works, and the toys always come with tips on how to use them and batteries!
Check out our Bawdy Bookworms Review to learn more.
Price: You can get the monthly box for $34.95 and $49.95 for the quarterly box.
Deal: Free shipping on your first quarterly box subscription! Use coupon code HELLO.
---
Image from: Organic Loven Boxes
best sexy eco-friendly and organic products. -Mariposa Lakes
What You Get: Organic Loven Boxes is one of the adult subscription boxes out there to offer all-natural ingredients, body-safe toy materials, and quality sex-positive books. It can transform a delightful moment into a passionate one with yourself or between lovers, be it a twosome, threesome, or moresomes. You can choose from their different boxes: Try Me box, which gives an array of sample-sized, chemical-free lubricants, massage oils, and stimulants plus a small, sexy book; Tease Me box, where you'll receive a body-safe, high-quality sex toy valued over $50, travel to full-sized body products, vegan condoms, and a sex-positive book; and Indulge Me box, which is designed for a more serious night and contains a high-quality, body-safe sex toy valued at over $100 along with travel to full-sized body products, vegan condoms, and a salacious book. With this subscription, you'll definitely have a sexy, steamy night!
Price: The subscription starts at $55 per month.
Deal: Get 10% off your order! Use coupon code OL10.
---
Image from: Big Oh! Box
What You Get: The Big Oh! Box is an adult subscription box that sends full-sized toys and accessories designed to stimulate a couple's appetite to explore new things when it comes to intimacy. Each month, receive everything that you'll need to achieve greater heights of pleasure, and they're discreetly packaged! You can have products depending on what you choose from their four different pleasure choices: Vibe, G-spot, Backdoor, or Stroker.
Check out the Big Oh! Box Reviews and learn more.
Price: The subscription box starts at $89 per quarter.
---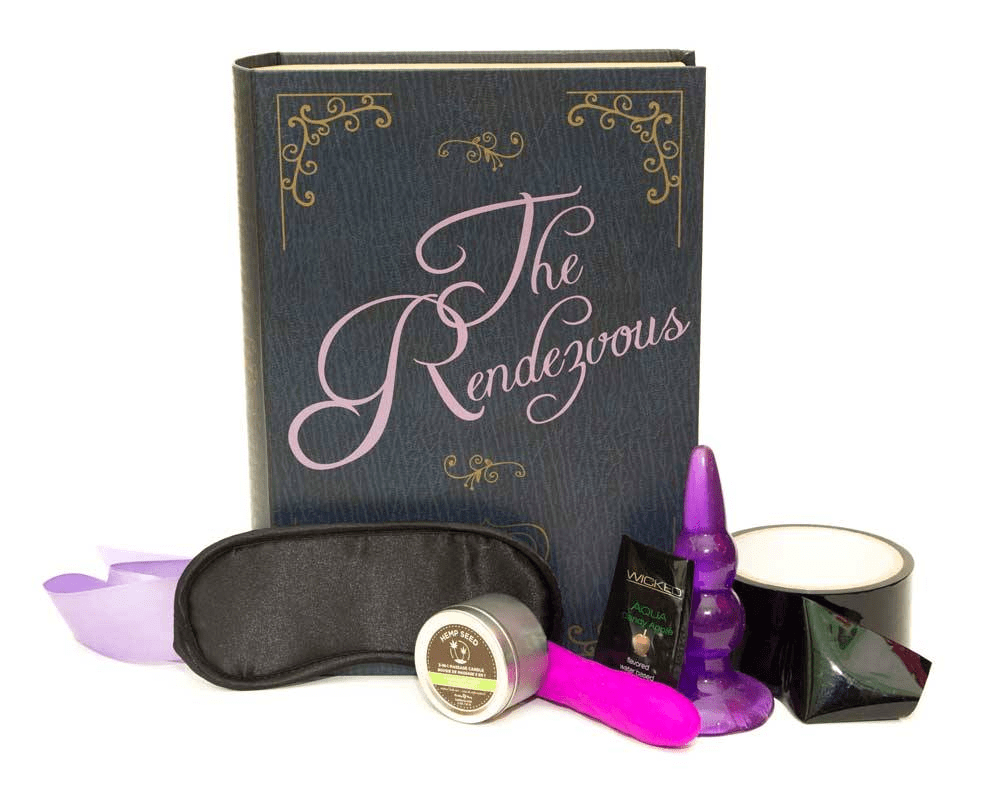 Image from: Novel Erotics
What You Get: Novel Erotics' mission is to create fun and high-quality themed sexy products for a steamy moment. Each box will include at least 5 full-sized sexy or kinky toys that are in line with a theme like a story or a novel, and that's why the packaging is designed as a book! Their collection offers fantasies, ranging from discreet affairs to dominatrix and domination to bachelorette and princess.
Price: The subscription costs $40.50 per quarter.
---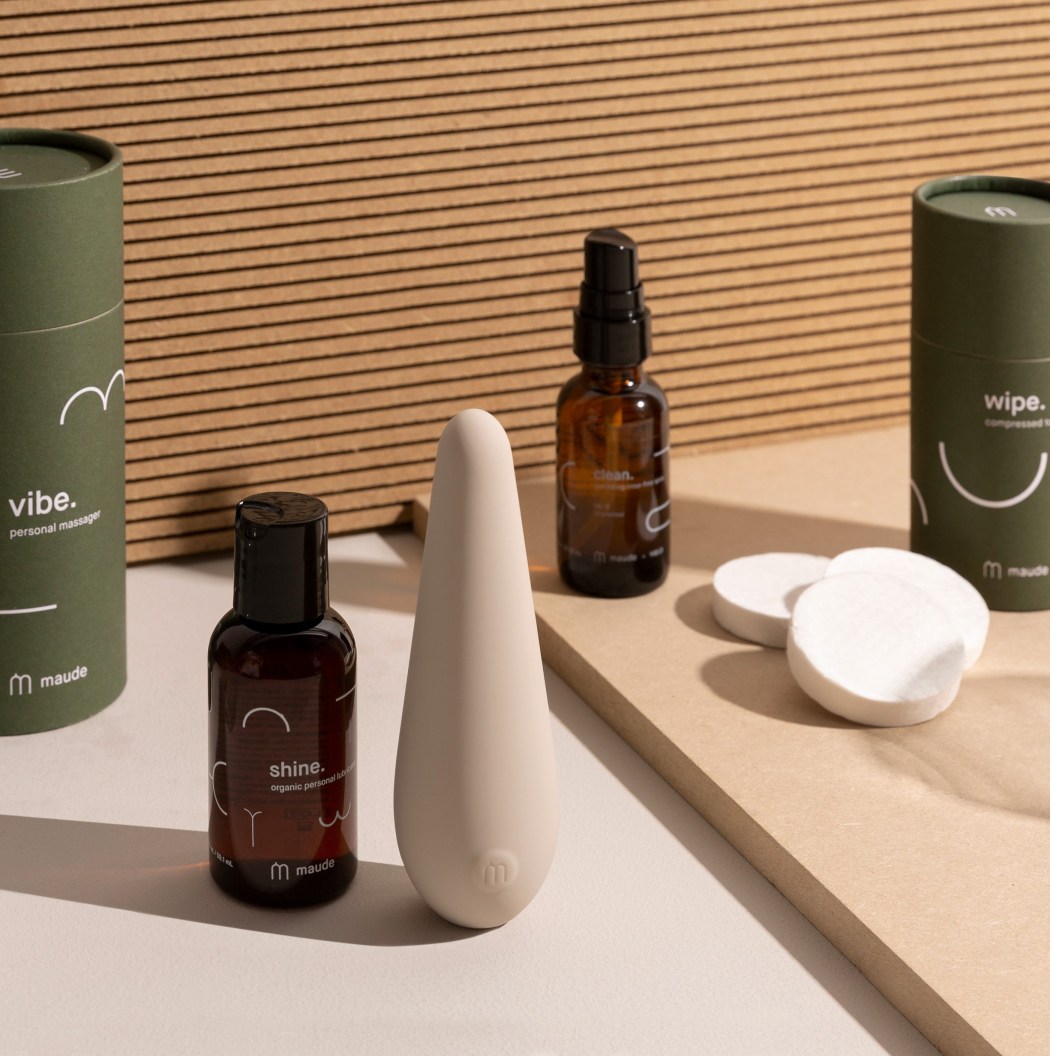 Image from: Maude
What You Get: Sex made simple – that's what Maude is all about. It caters to your desirable pleasure, before, during, or even after sex! They are on a mission to make intimacy better for all people, that's why they work with the world's best factories to make safe and fuss-free intimate essentials like lubricants, condoms, and vibes. With vegan and body-safe intimate products, you're sure to enjoy a wonderful night no matter what your preference is!

Price: Prices start at $10.
---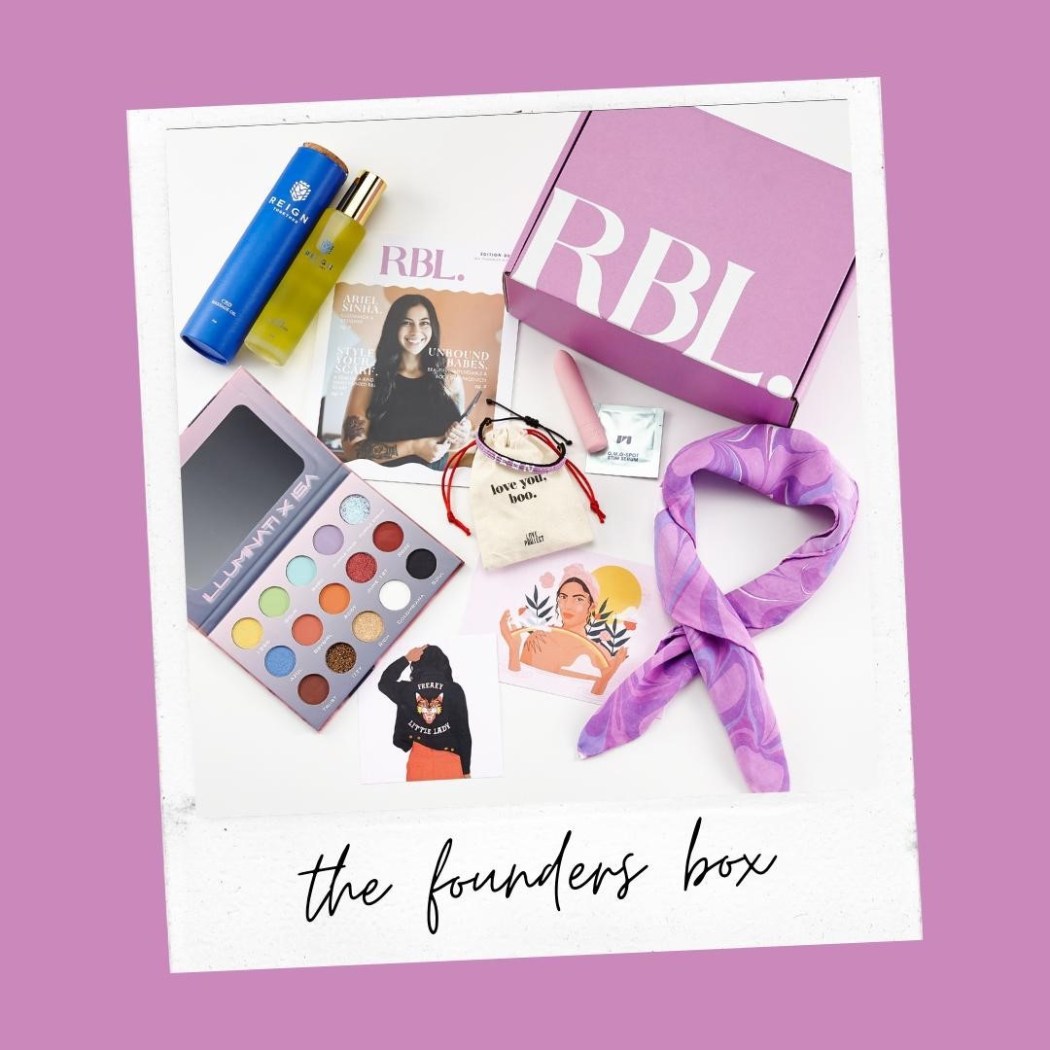 Image from: RBL
Subscription closed.
What You Get: With RBL, you can be a rebel and break the rules! Explore more of yourself and achieve your greatest potential with every box from this subscription. Feel your very best self every 2 months as they deliver thoughtful and useful items to help you feel sexy and confident. Each Founders Box has over $100 in value and contains babe-loving products such as sex toys, accessories, lifestyle items, artist prints, RBL exclusives, and more.
Price: Get the Founder's box for $39.95 every 2 months (tax included).
---
And that is all for what the readers think are the best adult subscription boxes! Have you found the perfect subscription that can satisfy your needs?
Browse our readers' choices for all the best subscription boxes in every category so you can try more amazing subscriptions!
Say Hello to more Sexy Subscriptions!