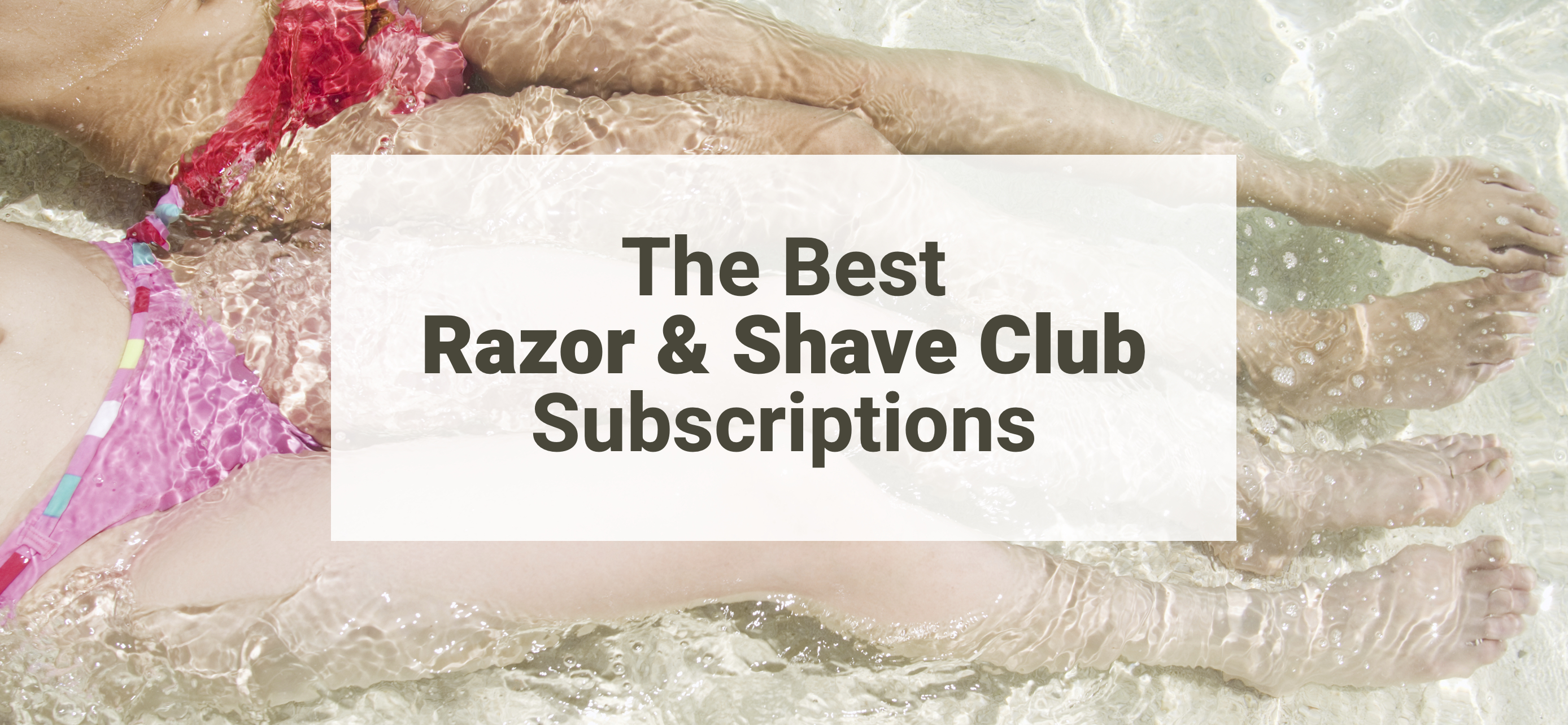 Grooming is a part of our everyday lives, and we are not skipping out on having great products to use for this routine. It is important to find razors and blades that we are comfortable using. Whether it's your face you're shaving, your legs, or anywhere else, there is a razor and shaving subscription that'll give you the right products for a smooth, nick-free shave! Some of these subscriptions can also be customized depending on your needs and preferences.
There are lots of razor and shaving subscriptions to choose from, but we're here to help you find which best suits your shaving routine . We asked our readers to vote which ones to include in our list of the best razor and shaving clubs & subscriptions, and here are the results! See more on our full list of razor & shaving subscriptions!
The Top 8 Razor & Shaving Subscriptions – Reader's Choice!
Listed below are the best razor and shaving clubs to try this year.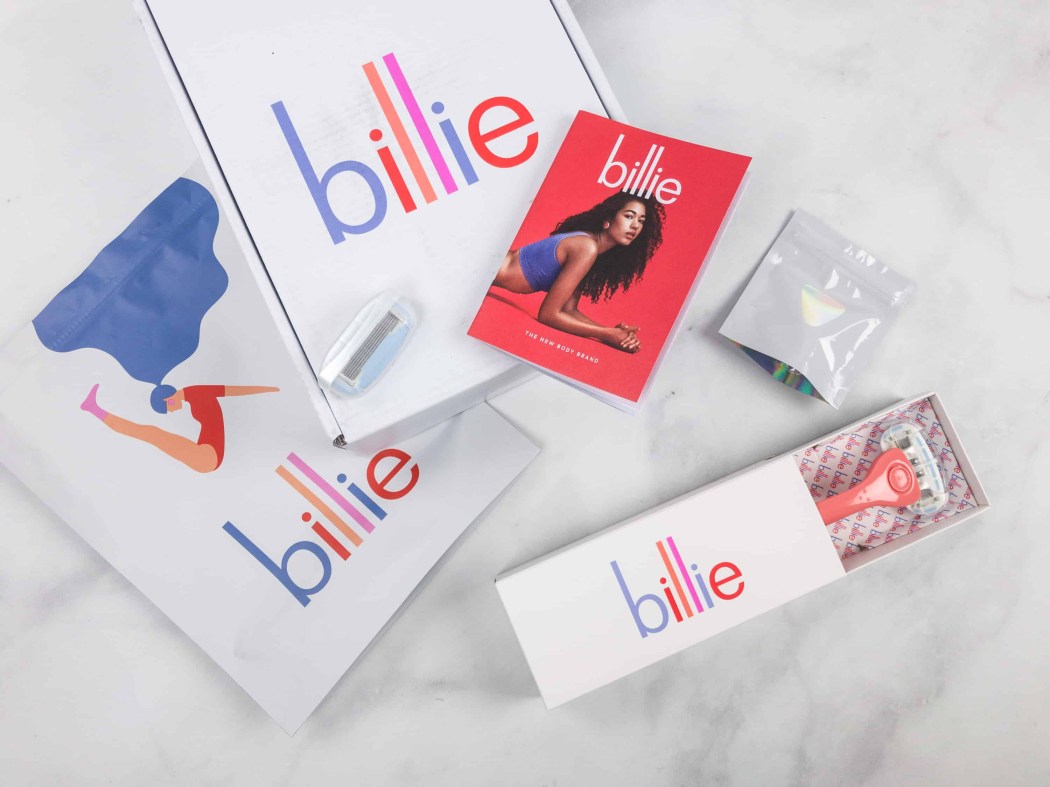 Image from: our review
Billie razors are what's gotten me the cleanest, smoothest shave i've ever had! -Bella M

Love the eco friendly packages and bright colors. I have tried so many diff razors and this one tops them all.  -IndigoWarrior275

Billie by far.  I got my razor blades shipped to me at an amazing price each month.  I love their packaging, it is minimal yet practical.  Their razor blade are the best of any blade or razor I have used.  I can use the same blade for weeks and it still works great.  I got a close shave every time!    -Prettypony
What You Get: Billie won the readers' hearts for the best razor and shaving subscription! This brand sends an award-winning razor that gives womankind a clean, smooth close shave without nicks or cuts. Their razor starter set is a must-have to get you started on your shaving journey. It includes an ergonomic matte handle, available in six lovely colors, plus two nickel-free & rust-free blade refills. The kit also comes with a magnetic holder that you can stick to your bathroom wall for easy access whenever you need it. You can customize the frequency of your razor refill deliveries, so you'll never worry again about when to get one. Add-ons are also available at checkout.
Learn more by visiting Billie Reviews.
Price: The Razor Starter Kit is priced at $10, and refill subscriptions cost $10 in your chosen frequency. Add-ons are also available.
---
Image from: Dollar Shave Club
Customizable boxes and quality razors make this a top pick!

It's the original! Terrific products and fabulous prices. Great for your skin, whatever your gender! -Boston

This saves me money and one less thing I have to get from the big box stores. Love there products and razors

Fantastic quality and inexpensive. -McMonkey
What You Get: Dollar Shave Club befriends the skin to make shaving an easy task to do! They'll send you the best razors out there for a great hair removal process. You can take a quiz, tell them how your shaving routine, and they'll recommend the best products for you. Or, get the razor starter set for a low price, and receive a handle and two 6-blade razor cartridges together with three trial-sized versions of shaving products. Future boxes come with razor refills, so you won't have to deal with razor burn and instead, experience the close shave you're after!
Learn more when you visit Dollar Shave Club Reviews.
Price: Get your starter kit for $5, then you will be billed $20 every other month when you subscribe. Shipping is free!
Deal: Get your first Starter Set for FREE! Deal applies automatically, just visit and subscribe. Just pay the shipping of $5.
---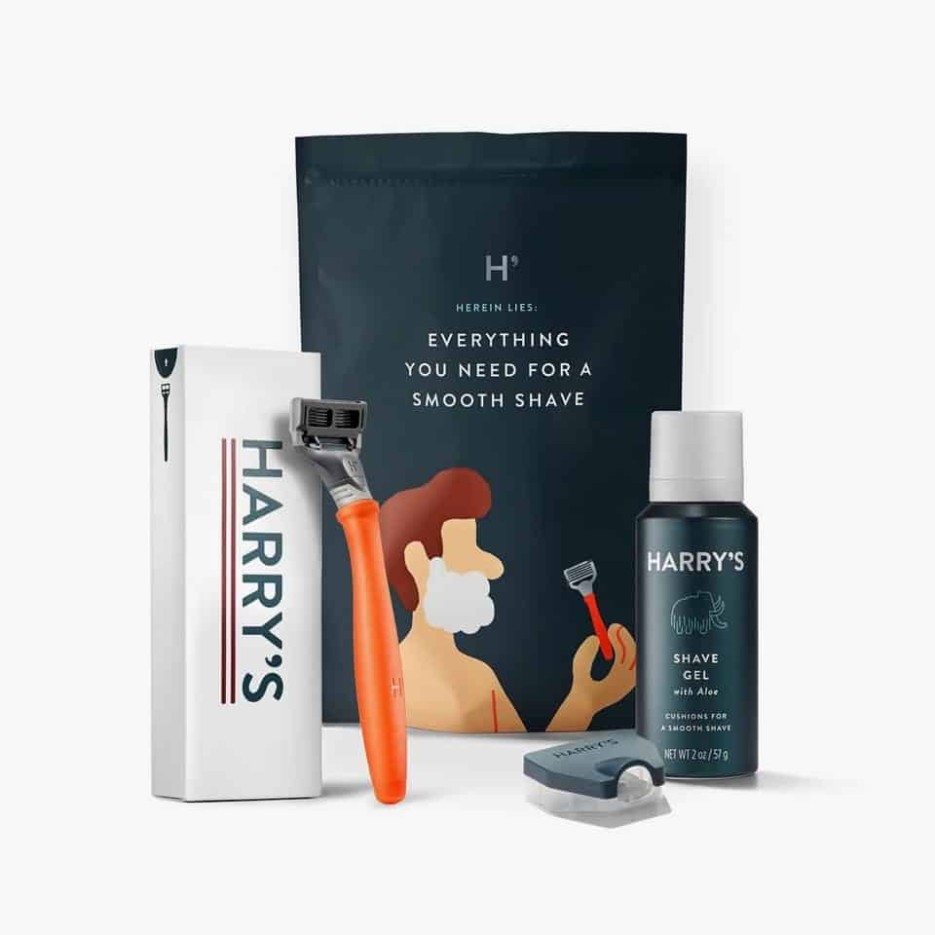 Image from: Harry's
What You Get: Harry's is no doubt a crowd favorite! It is well-known as one of the best men's razor and shaving clubs, but it is equally popular among women since it provides a smooth, comfortable shaving experience! There are two sets to choose from (Truman and Winston), each with a weighted rubberized handle and recurring refill delivery at the frequency of your choice. You can also opt for the starter set, which you can customize based on your shaving needs. This subscription gives shaving a definite go! They donate 1% of sales to non-profit organizations that provide mental health services to men in need, and that's all the more reason for us to love it!
Read past Harry's Reviews to know more.
Price: The starter set is $13, and the refill plan starts at $16 every 2 months.
Deal: Get your first set FREE! Use this link to get the deal. Just pay $3 shipping!
---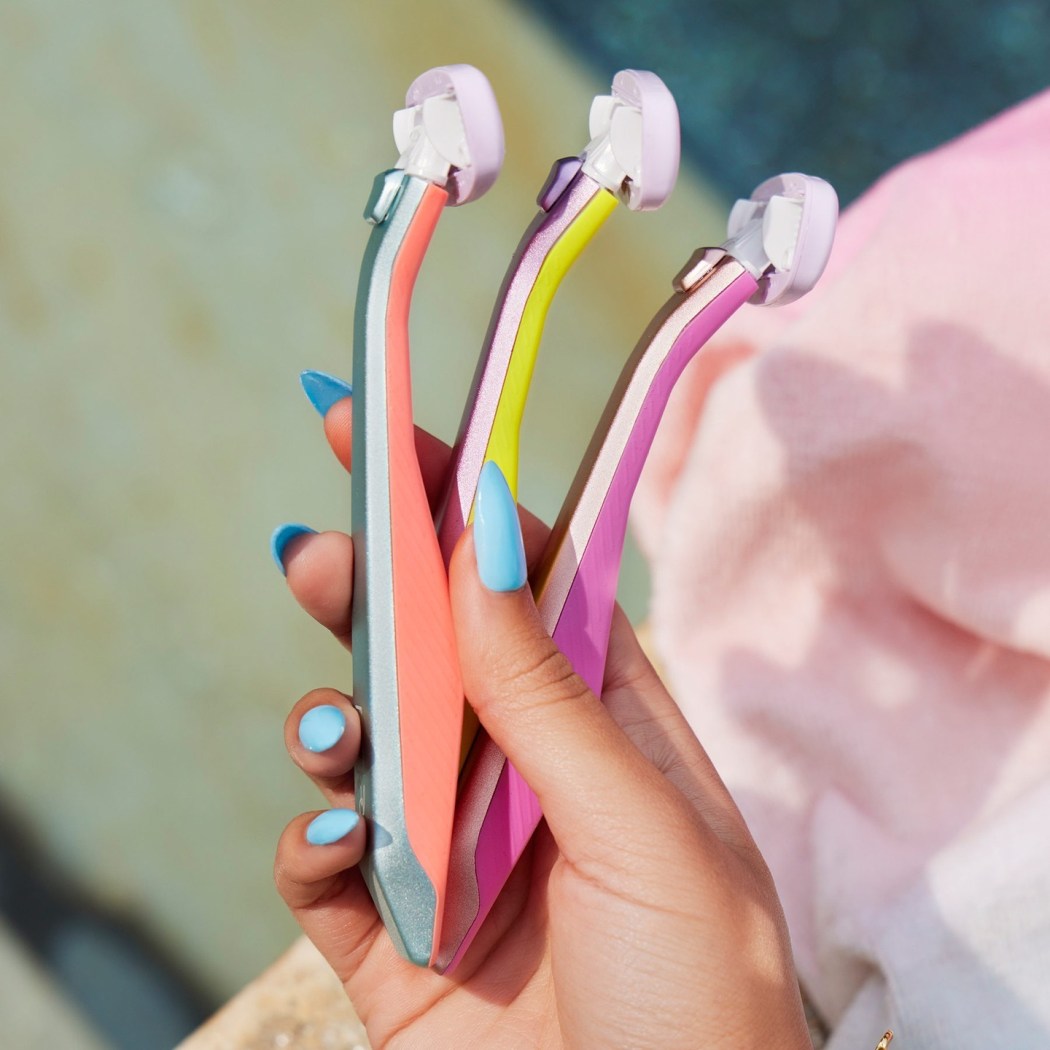 Image from: Ipsy Refreshments
I love their razor handles. They are balanced and hang on the wall via a magnetic holder. The razor cartridge is easy to change, too. -Amy S.
What You Get: Easy shaving is what Ipsy Refreshments offers! This new subscription is specifically designed by Ipsy creators to give the gift of hygiene and hassle-free shaving to everyone. Each box contains high-quality personal care products, including a luxe 5-blade razor! It has a reusable handle with fun colors, so no more plastic razor waste. Plus, you're in control of every shipment – add, remove or skip products. Everything is clean and sustainable, making you and the environment feel great side by side. It's their sparkling clean promise!
Price: Prices start for as low as $6!
---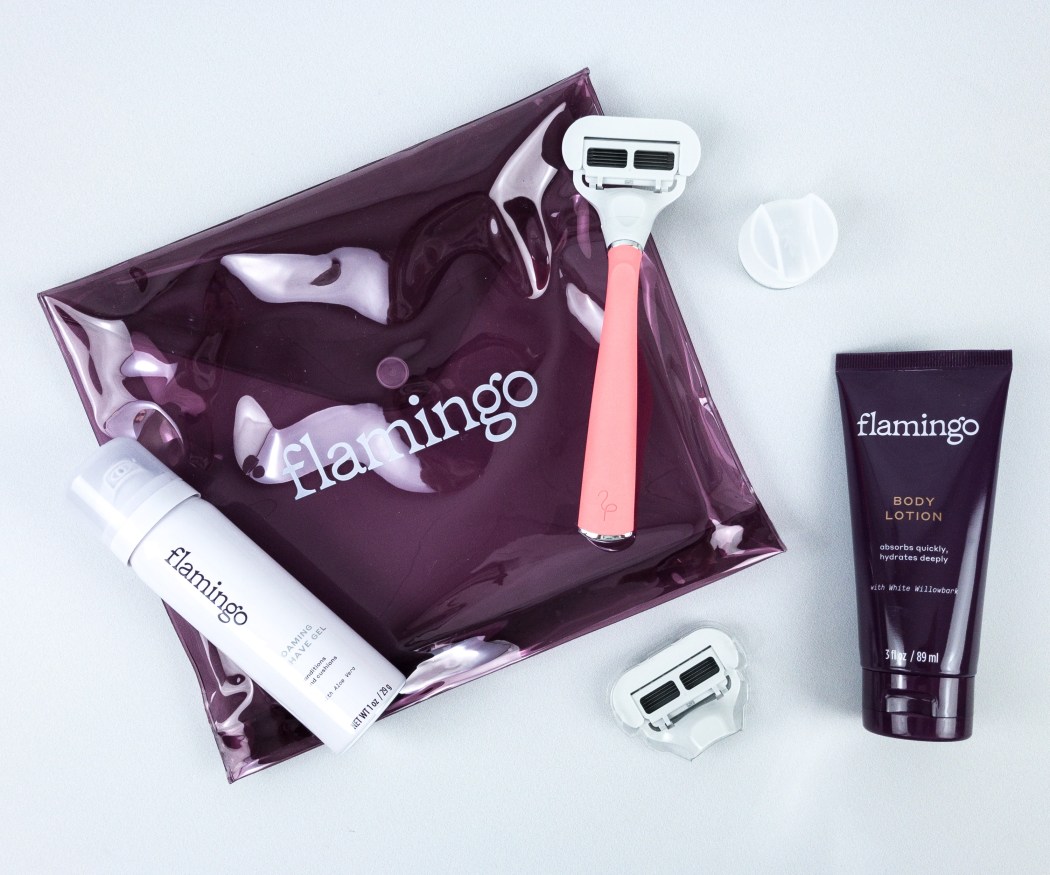 Image from: our review
What You Get: With Flamingo, say goodbye to bad shave days! They make it easy and effective for everyone to remove unwanted hair by providing science-based and feedback improved products, like their efficient razor. Their Shave Set includes an ergonomic, award-winning handle that will undoubtedly give you the perfect shave, plus two 5-blade cartridges and a shower holder to safely store your razor. It also comes with a foaming shave gel and a moisturizing lotion that'll leave the skin smooth and hydrated after every shaving session!
See how this subscription works when you check out Flamingo Reviews.
Price: Shave Set costs $16. The shave refill set is $21. Shipping is free for orders above $15.
---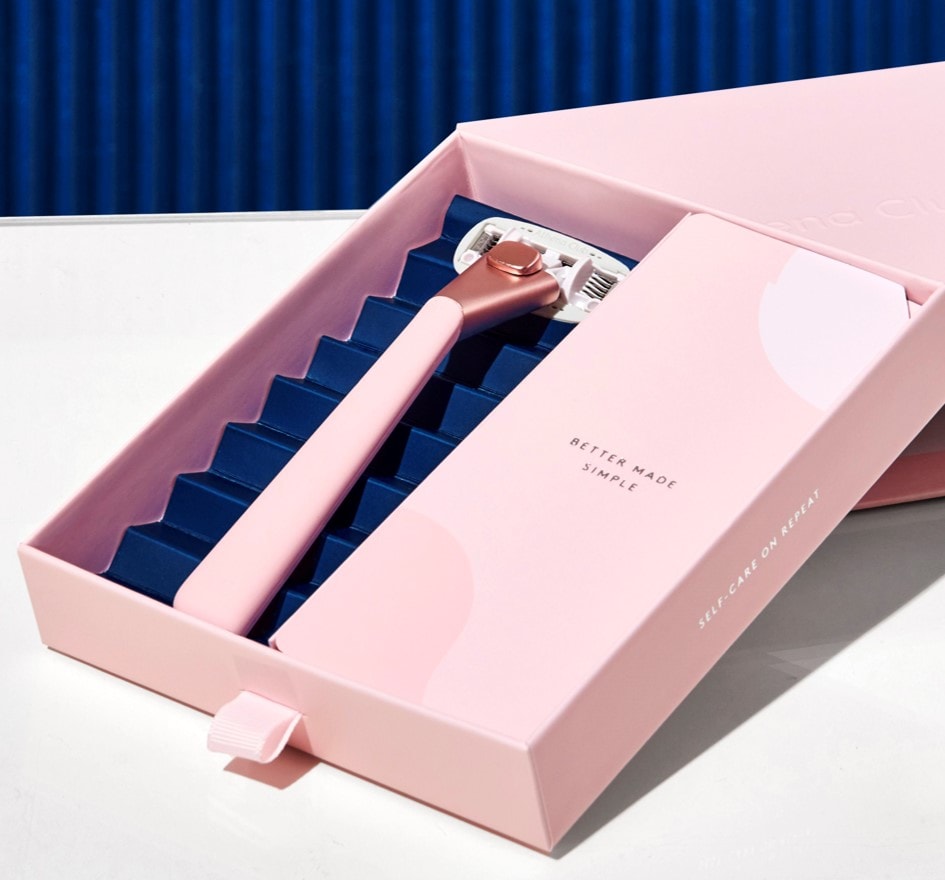 Image from: Athena Club
I have sensitive skin but their razor set and shaving cream never irritated me and left my skin silky smooth!  Total

Just joined but love the products. -Dee D

For shaving and more all in one place. -vodakira
What You Get: Athena Club makes shaving seamless! From skin treatments to razor kits, they offer better everyday essentials you'll love from day one. To get the best shave ever, they introduce subscribers to their razor kit, which helps them shave wherever and whenever! The box includes an ergonomic razor handle, available in six different colors – Coral, Sky Blue, Midnight, Rose, Glacier White, and Onyx, along with two 5-blade cartridges and a magnetic hook for easy storage. Shipments can be customized based on your shaving routine and preferred delivery schedule. You'll never run out of trusty razors ever again!
Price: The razor kit costs $9. You can also get 4 blade refills for $12 a month.
---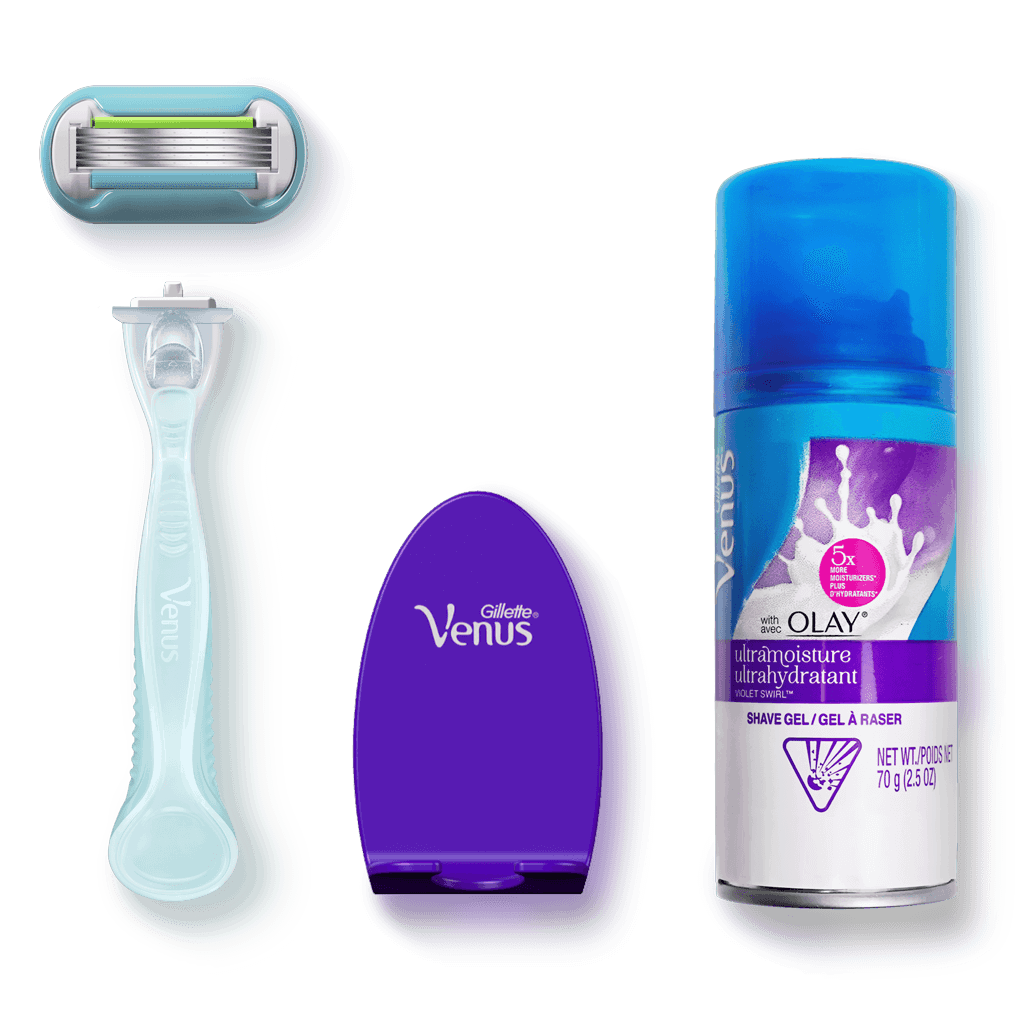 Image from: Gilette Venus
What You Get: Gilette Venus makes it easy, peasy to shave by sending high-quality shaving products for your hairless journey! This subscription means business, offering a competitive starter kit that gives a close shave and silky finish. It includes their most popular mint handle with extra smooth 5-bladed refills, a travel-size shave gel, and a shower hook. Depending on your chosen frequency, you'll get fresh blade refills on auto-pilot. Boxes are customized to your shaving needs, allowing you to shave the way you want! Add-ons are available at check out.
Price: Get the Venus Starter Kit for $7. Recurring blade refills cost $18.
---
Image from: All Girl Shave Club
What You Get: All Girl Shave Club is about all things shaving! This razor club gives a smooth and close shave experience that even individuals with sensitive skin can enjoy. Join the club and receive a Starter Kit designed with you in mind. It comes complete with a rose gold rust-free metal handle, a 4-pack of diamond-coated 6-blade razor cartridges, a safety cover, and a glam travel tote for easy storage. To make shaving as simple and effective as possible, plans can be tailored to your specific needs! You can add more discovery shaving products for additional costs.
Price: The starter kit is $20, and 4 blade refill subscription costs $10 every two months.
---
And that's our list of the best razor & shave subscription boxes for 2022! Did your favorites make it on the list? Let us know in the comments!
Want more? Make sure to check out all the readers' choices for the best subscription boxes in every category!
Say Hello To More Subscriptions For All Of Your Personal Needs!