Explore and enjoy the great outdoors, and it will be more exciting with the proper attire, gears, items, tools, and supplies! From the proper clothes and active gear to survival kits and tools, you can find the perfect box to send you the supplies that you need. You won't just be having fun but you'll also learn a thing or two by spending some time outside the comforts of your home without wasting time shopping, giving you more time to enjoy the experience outside!
We let our adventurous readers decide on what to include on this year's list of the best outdoor subscription boxes! You can also check out the rest of the Camping & Outdoors Subscription Boxes to learn more!
The Best Outdoors Subscription Boxes As Decided By Our Readers!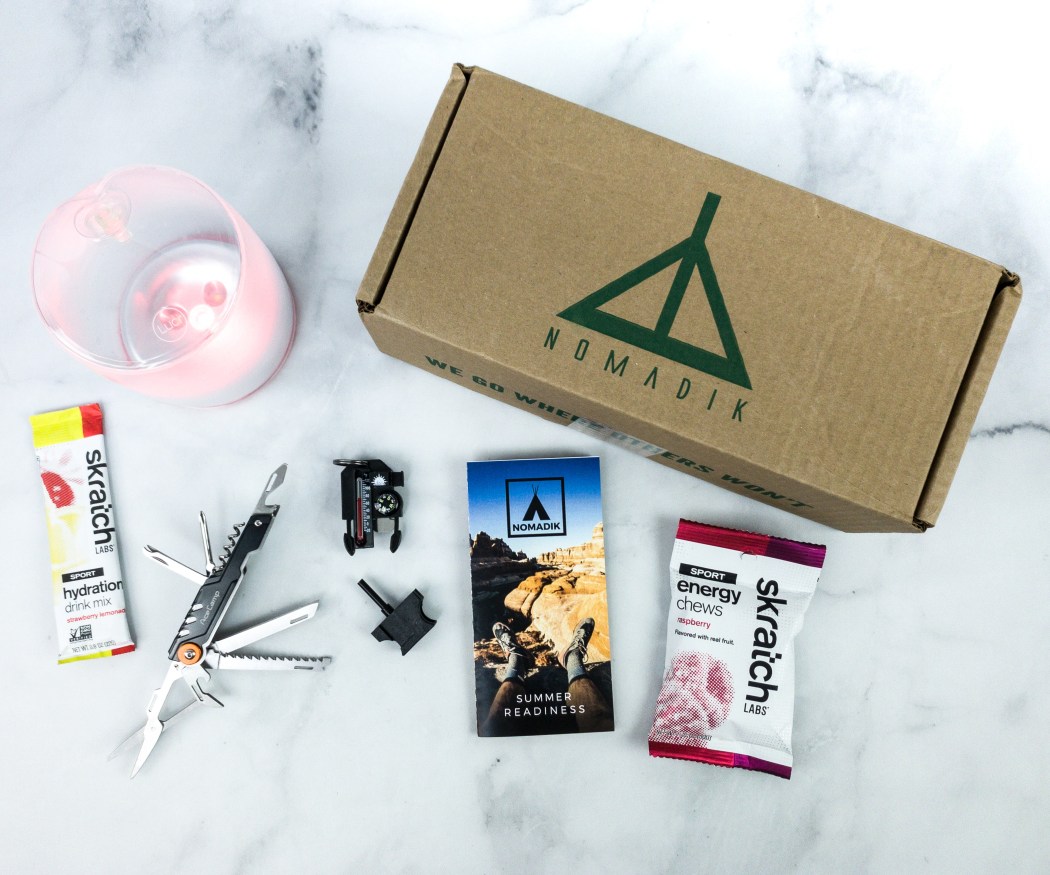 What you get: For outdoor enthusiasts, there's Nomadik that will send you functional gear and products that you can use outdoors, monthly. These gears and items were designed so that you can enjoy the great outdoors, and they were tested by an outdoor adventurer, and often integrated with new technologies that will make your stay outside more convenient. You'll get 3 to 6 pieces of unique, newly-released, or just really handy gear from premium brands.
See the reviews page for Nomadik and learn more!
Price: You can get the subscription for $32.95 per month.
Deal: Get $5 off on your first box! Use coupon code HELLO5OFF.
---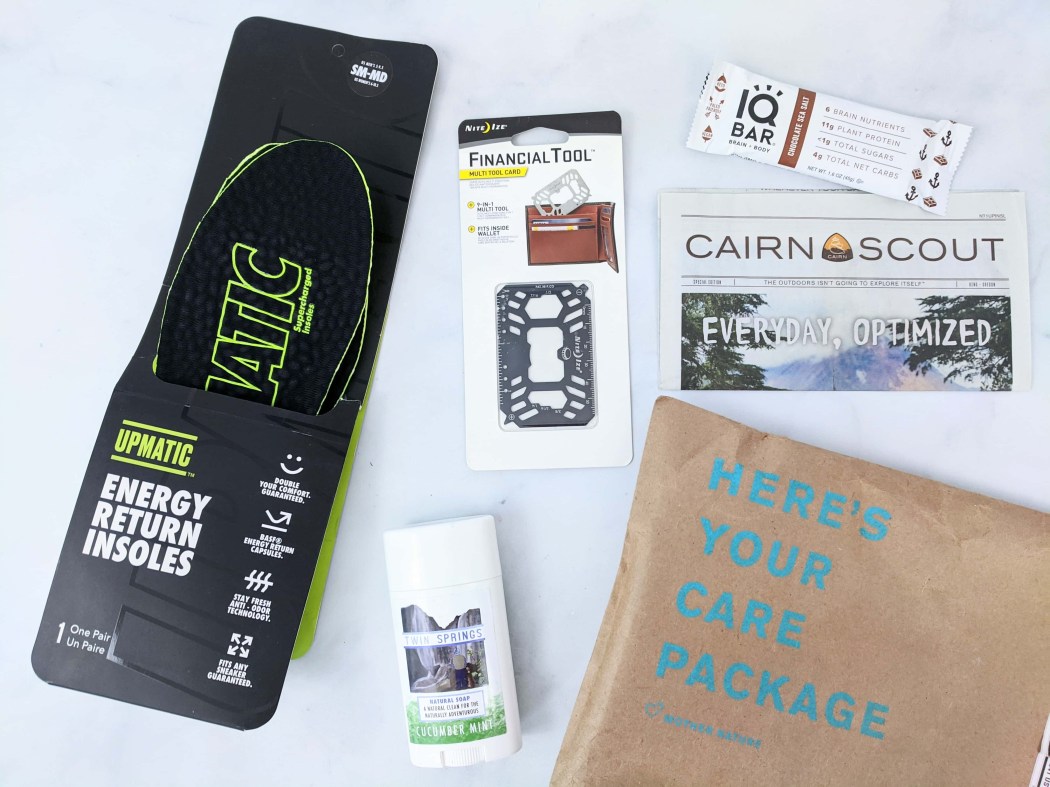 What you get: Cairn is for anyone who loves exploring the wilderness! Their selection is usually a mix of outdoor gear, apparel, food, emergency tools, and even skincare items you can easily use when you're out and about. Get 3-6 products each month that you can definitely use outdoors to enjoy!
Visit the Cairn Reviews page to know more!
Price: Subscriptions cost $29.95 every month, with discounts for longer subscription plans.
---
What you get: Short Par 4 will help you get the right golf gear and apparel, for less, as you can get a "members only" prices with memberships. You can build your new wardrobe with confidence and ease as a personal stylist will make you look the best with their choices of hand-selected golf apparel from top brands like Under Armour, Travis Mathew, Johnnie-O, Devereux, Callaway, Puma & more! You'll get 1 to 3 brand name golf lifestyle piece of apparel or gear each month, directly at your doorstep!
Price: Get the Fairway Membership for $49.95 per month, the Magnolia Membership for $99 per month, Executive Membership for $99.95 per month, and PGA of America is $150 per month.
Deals:
---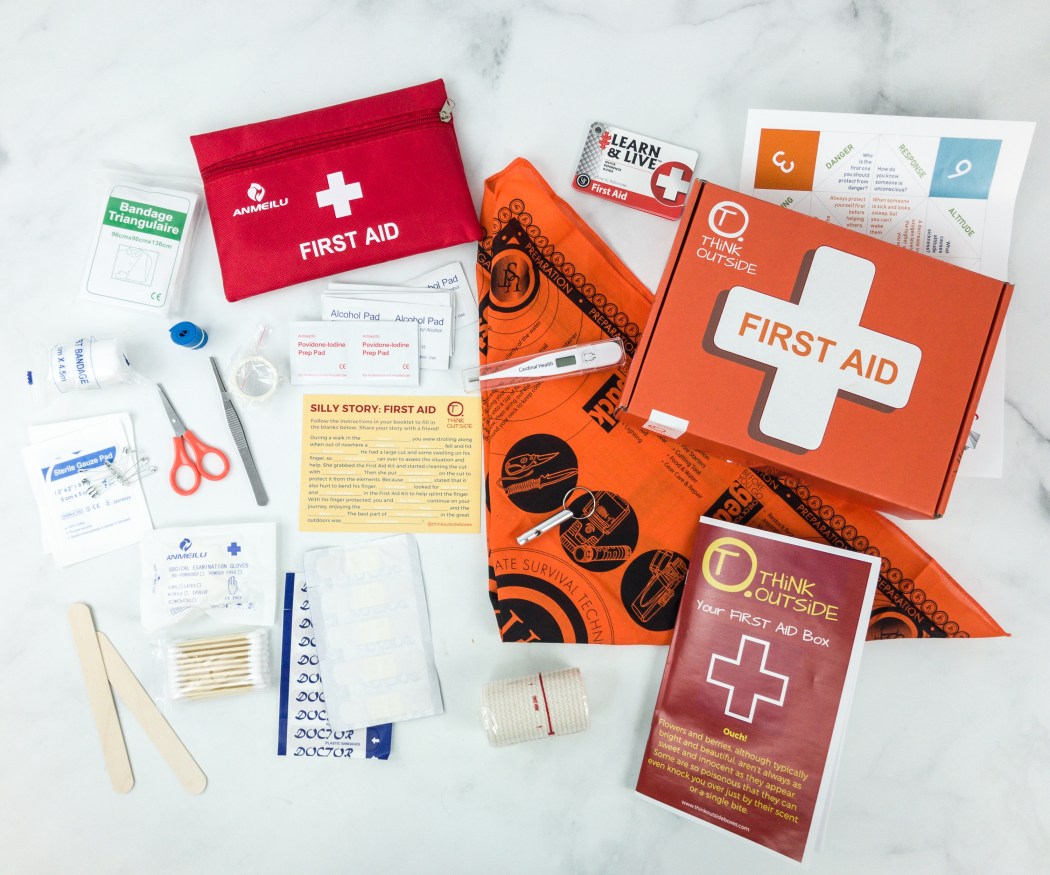 What you get: THiNK OUTSiDE Boxes is a monthly subscription service designed as a year-long program for children ages 7+ to promote exploration and survival in the great outdoors, together, as a family. You'll get products and guided activities that encourage adventure, build character, promote empathy, and teach kids how to navigate by the stars. Over the course of a year, your young adventurer will receive outdoor essentials to build out their survival pack. The gear and key resources will help your child grow more confident in the great outdoors, of course with your right and proper guidance.
See our reviews for THiNK OUTSiDE BOXES and learn more about this amazing subscription!
Price: The subscription price starts at $39.95 each month, and longer subscriptions help you save up to $78!
Deal: Get $10 off on any subscription order! Use coupon code HELLO10.
---
What you get: Cairn Obsidian is a quarterly survival subscription box that includes 5-10 handpicked gears, accessories, and tools with more than $300+ of total retail value. You can get products or items from brands like All Good, Backpacker, BioLite, Black Diamond, Brunton, Bar Clif, Coal, Craft, and more!
Price: You can get the quarterly box for $249.95.
---
What you get: Lucky Tackle Box lets you fish like a pro and catch the biggest fish you could ever imagine with their monthly selection of fishing gears that professional anglers use. Your box will include new lures and baits for a better fishing performance. There are three kinds of subscriptions: Regular, XL, and Tournament. They also offer specific boxes for catching bass, crappie/panfish/trout, and multispecies!
Price: Monthly subscriptions start at $16.99 for Regular, $26.99 for XL, and Tournament for $46.
Deals:
---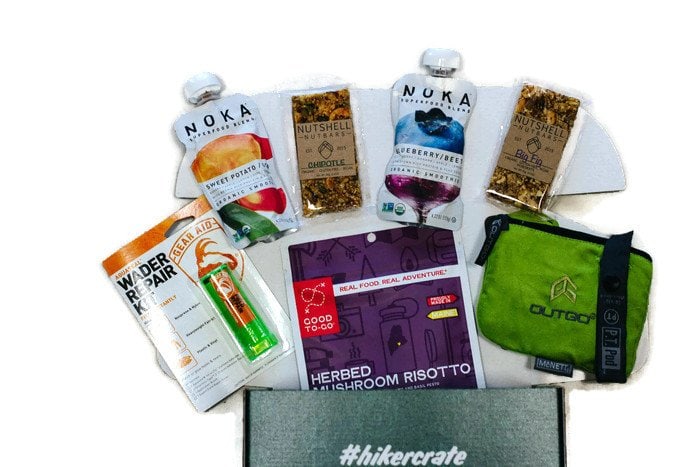 What you get: Tailored for your hiking needs, Hiker Crate delivers a variety of hiking gears, accessories, and even snacks to keep you prepared for your next adventures. each month, you'll get 5-8 hiker-specific gear, featured hiker stories, photos, snacks, and other goodies. The items from different known brands and suppliers across the United States. Some of their outdoor brand partners are CoalaTree, Uco Gear, Trailtopia, Klymit, and GSI Outdoors!
Visit the Hiker Crate Reviews page for more details!
Price: Subscriptions start at $43.00 per month, or less for longer subscription plans. $126 3 mos $240 6 mos $456 1yr
---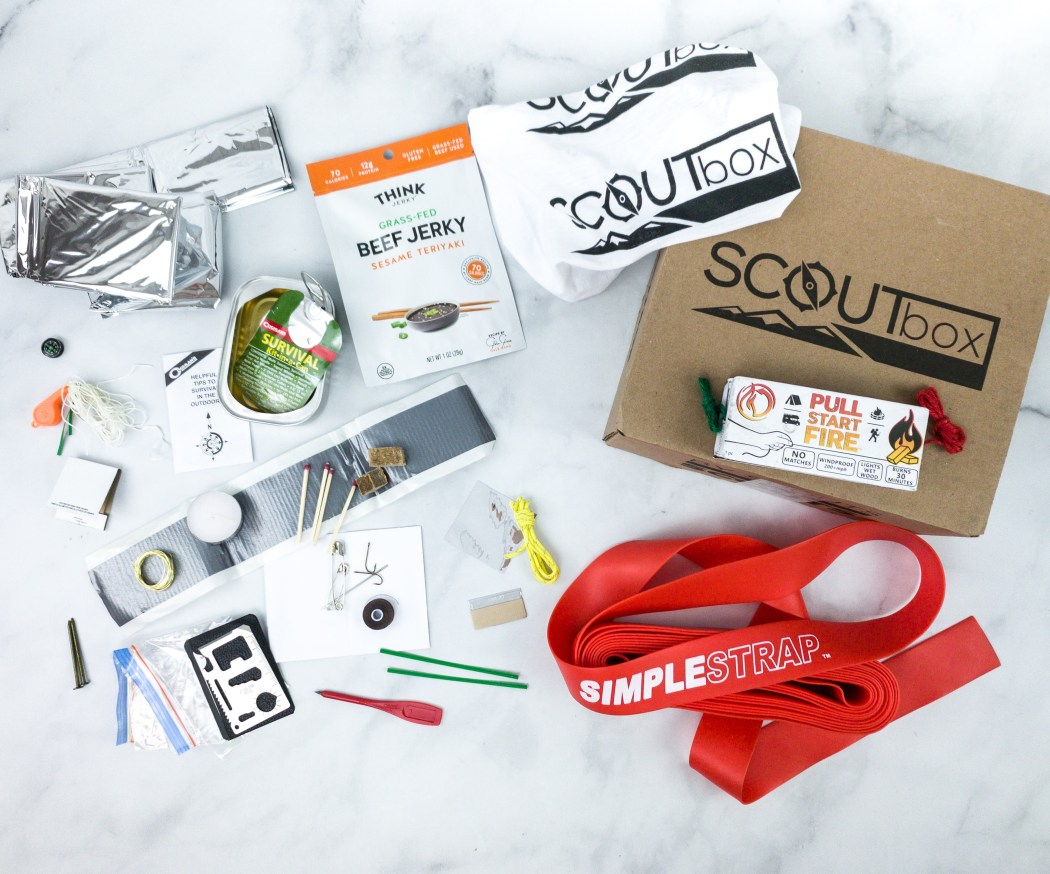 What you get: You get a box specifically designed for scouts, by scouts! Each SCOUTbox includes outdoor gear, accessories, educational materials, swag, and other exciting stuff, delivered right to your door each month. These outdoor tools and accessories are curated around a theme, to make you feel excited to go out there and create wonderful experiences!
Check out the SCOUTbox Reviews page to know more!
Price: Subscriptions start at $40 per month.
Deal: Get $8.88 off your first subscription box! Use coupon code HELLO888.
---
What you get: Wild Woman Box sends 4 to 8 high-quality items that are for the active woman in you! The box is crafted to make your day-to-day adventure more exciting and fun, and the box may include consumables to energize you, body products to support your lifestyle, gear to keep you prepared, badass inspiration and hand-crafted Wild Woman exclusives.
Price: Get the box for $37.95 every month.
Deal: Get 10% off your first box! Use coupon code hello.
---
What you get: Barrel & Blade collaborates with the top experts in the field and the most knowledgeable friends to make sure that you will only be receiving the highest quality, most badass, and best value gear available, and that includes knives! There are two plans available in this subscription: Level 1, which has an average box value of $85+, and Level 2, which promises a value of $175+.
Check out the Barrel & Blade Reviews for more information!
Price: Each monthly box is $49.99 (Level 1). You can get the Level 2 box for $99.99 per month
---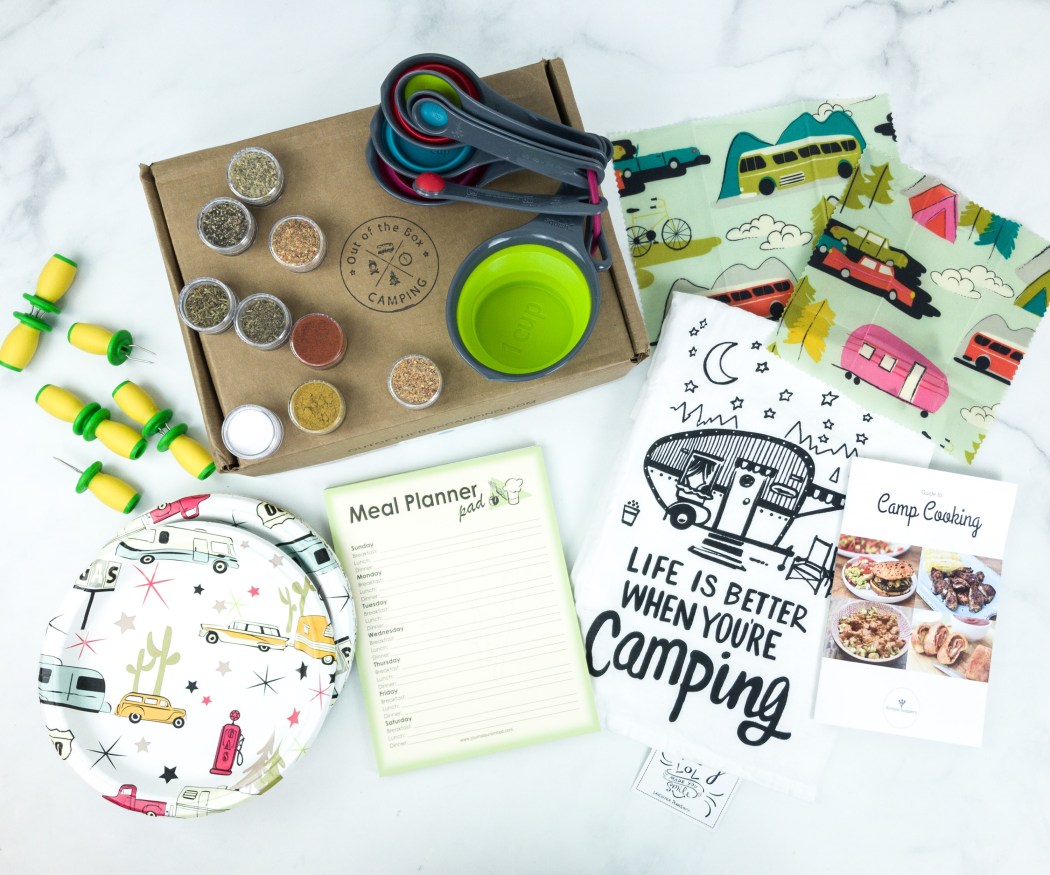 What you get: Camp Life Crate (formerly Out of the Box Camping) is a quarterly subscription box for campers, glampers, & RV enthusiasts. Each box from this subscription is full of fun and useful camping products which are delivered to your door each season. Get 6 to 8 of camping items, which may include RV gear, lifestyle products, organizational items, and more!
See the Camp Life Crate reviews and find out more about this subscription!
Price: Get the box for $49.95 per quarter.
Deal: Get $5 off on your first box! Use coupon code HELLO5.
---
What you get: Isle Box sends the greatest gear that you don't even know you're missing out on. The mystery box will definitely encourage you to explore the world outside, as you get high-quality, name brand products that will surely empower you. Surprise yourself, and enjoy the great outdoors! You can choose to get the Monthly Pass or the Seasonal Pass.
Check out the Isle Box reviews page to know more!
Price: Get the box every quarter for $125.
Deal: Save $10 on your first box! Use coupon code ISLE10.
---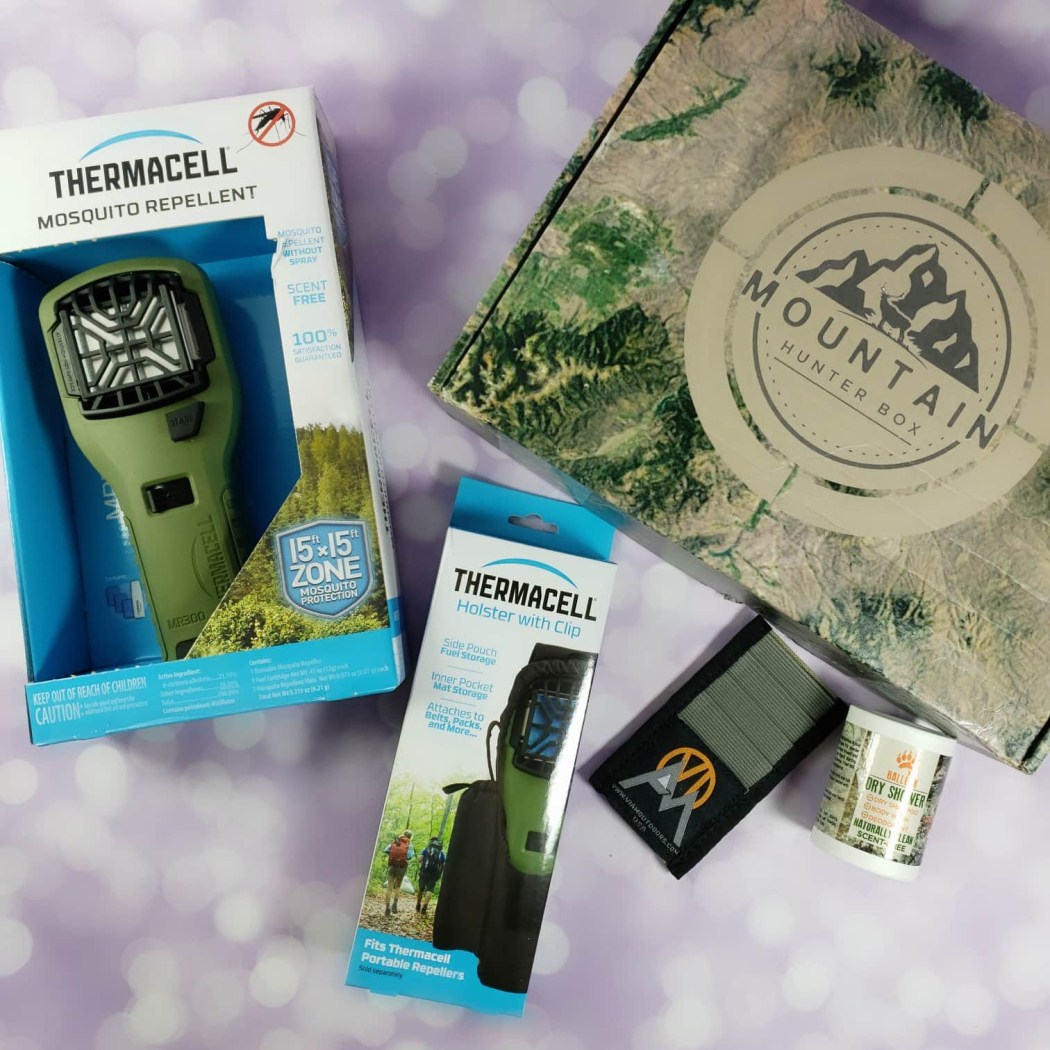 What you get: Mountain Hunter makes it easier for you to find high-quality hunting gear that can stand even the harshest elements outside! In each box, you will find 3 to 5 exclusively curated gears for backcountry hunters, which might include archery and rifle hunting gear, camp gear, meat processing, and game bags, survival kits, knives and multi-tools, game calls, and more! You'll get products from brands like Sitka, Sawyer, and MSR!
Check out the Mountain Hunter reviews page to find out more!
Price: Boxes cost $44.95 per month.
---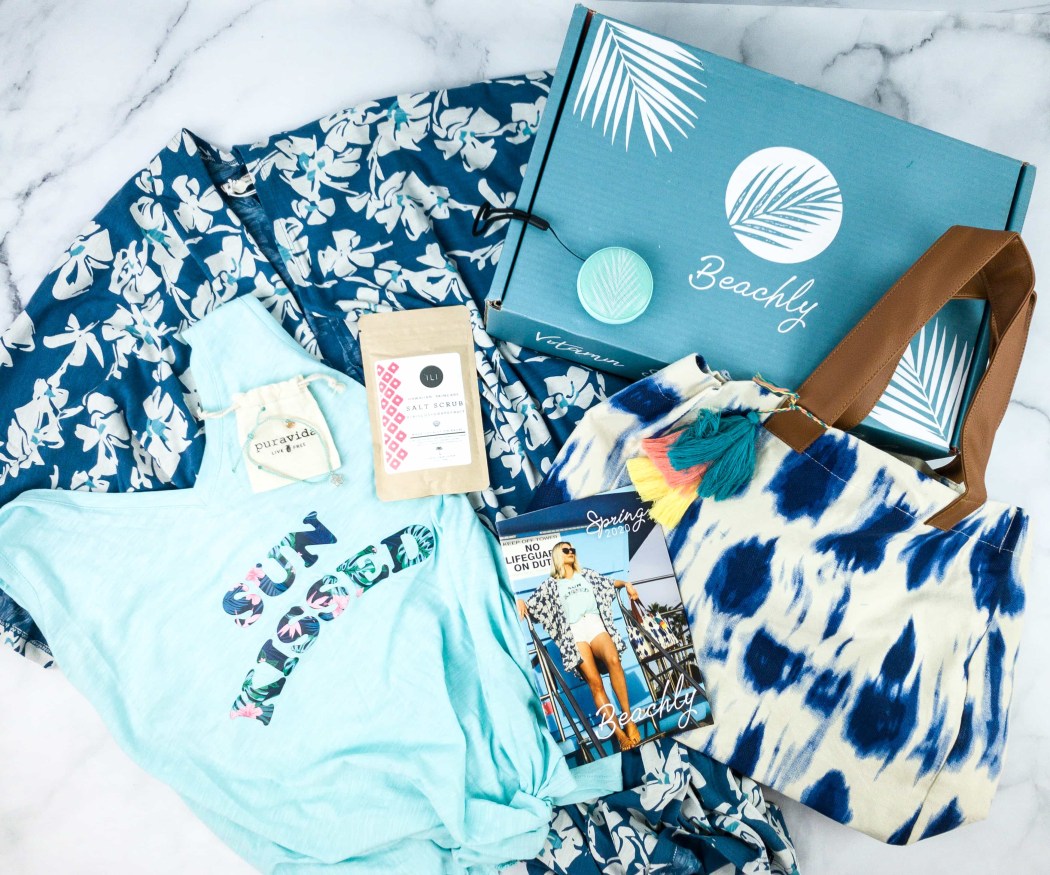 Beach vibez for days! ?☀️ – Sherrilyn

I just prefer the beachy aesthetic that I get in this box. – Ravioli
What you get: Get that summer vibes through and through! Beachly Women's Box is a beach-inspired box that sends out 6-8 premium pieces with $180+ retail value, from apparel to accessories, and items you can use every day such as bags, skincare, haircare, etc. They send out home decor, too! So you really get the beach vibe all year round with this amazing box!
Check out the Beachly Women's Box Reviews page to know more!
Price: Starts at $99 each quarter.
Deals:
---
What you get: Mystery Tackle Box is a fun and easy way to discover the best fishing tools and gear, and that will definitely give you an exceptional fishing experience! Each month, receive perfectly paired lures and tackles in every box. You can also expect some limited edition fishing stuff, as well as access to helpful how-to videos and expert content.
Price: You can get the Regular box for $16.99 each month, while the Pro is $26.99, and the Elite plan is $39.99 each month. 
---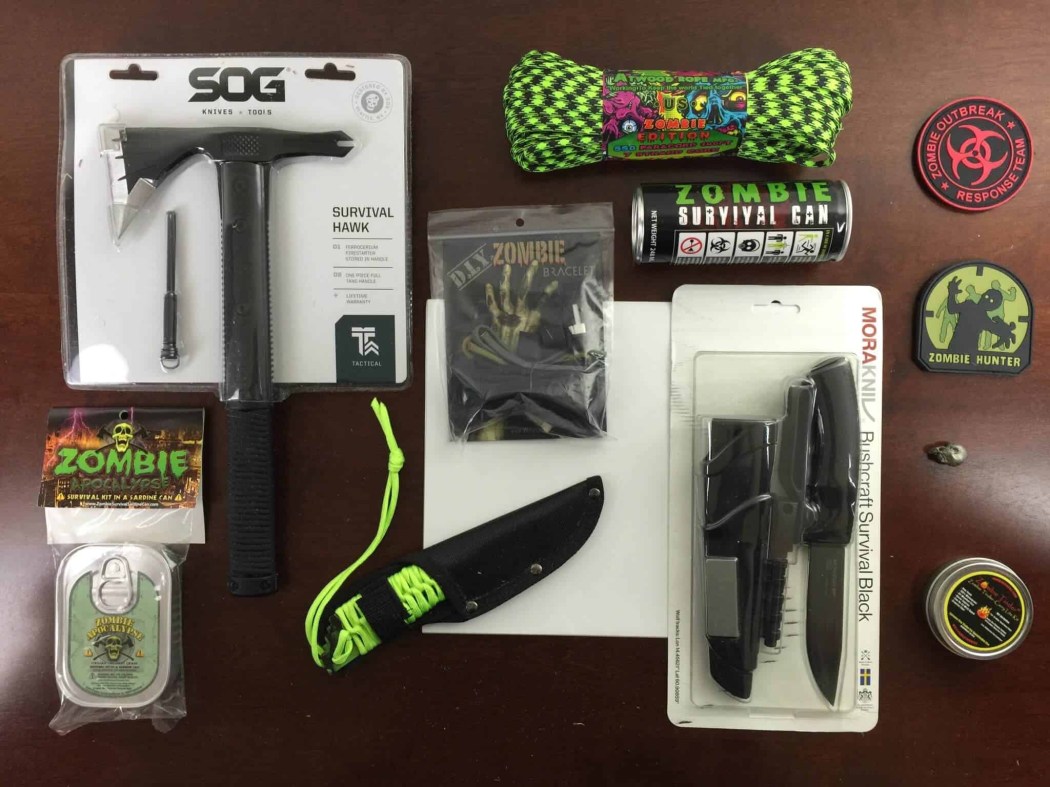 What you get: Prepare for "Battle" on the great outdoors with BattlBox! The suibscription gets you prepared for tough and extreme situations by sending camping, survival, EDC, and other kinds of outdoor gear every month. There are four different kinds of boxes that you can choose from Basic, Advanced, Pro, and Pro Plus. Basic is ideal for those who are just starting out, while Advance is for the gear junkie. If you're a survival minded person, Pro is for you. Another option for enthusiasts and big spenders is Pro Plus. They even partnered with the best brands to give you top quality gear, like Lord & Field Outfitters, Going Gear, Grenade Soap Co., and more!
Check out the BattlBox Reviews for more information!
Price: Subscriptions start at $29.99 per month, and that's for the basic box. You can get the Advanced for $59.99, Pro for $99.99, and Pro Plus for $149.99 per month, plus shipping and handling.
Deal: Save 5% on any subscription. Use coupon code HELLOBATTL.
---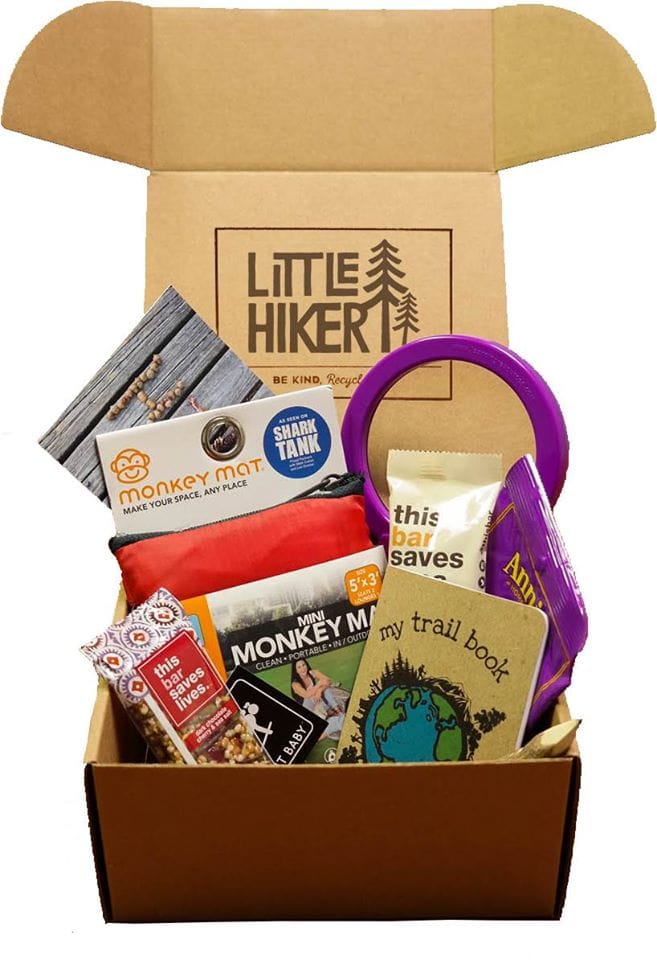 What you get: The Little Hiker Box contains a selection of outdoor supplies curated by the experts. Little Hiker is the perfect outdoor box that lets families experience how fun and enjoyable it is to get outside while saving them time and money at the same time. You will get gears, snacks, apparel, even stickers and activity sheets, which is definitely for the whole family!
Price: Get the box starting at $35 per month.
---
They some how manage to send me stuff I need or have never seen. Tactical Christmas every month. -Literally AJ
What you get: Get hand-picked tactical, survival and premium outdoor gear from CLUBTAC. The items are hand-picked by U.S. military vets, survivalist experts, and technology specialists. Get monthly free gifts, level up to rank system, special achievements to unlock, and more, and get a free gear every time you level up! It's more fun and makes the experience more exciting!
Price: Crate prices start at $39 per month. There are also Pro ($69), Premium ($124), and Legendary ($549) that you can get each month as well.
Deal: Get 15% off your first box! Use coupon code HELLO15.
---
And that's our list of best subscription boxes for the adventurous people who love the outdoors! Did you find the perfect subscription box for you?
Don't forget to check out our readers' choices for all the best subscription boxes in every category!
Say Hello to more subscription boxes for Outdoorsy types!