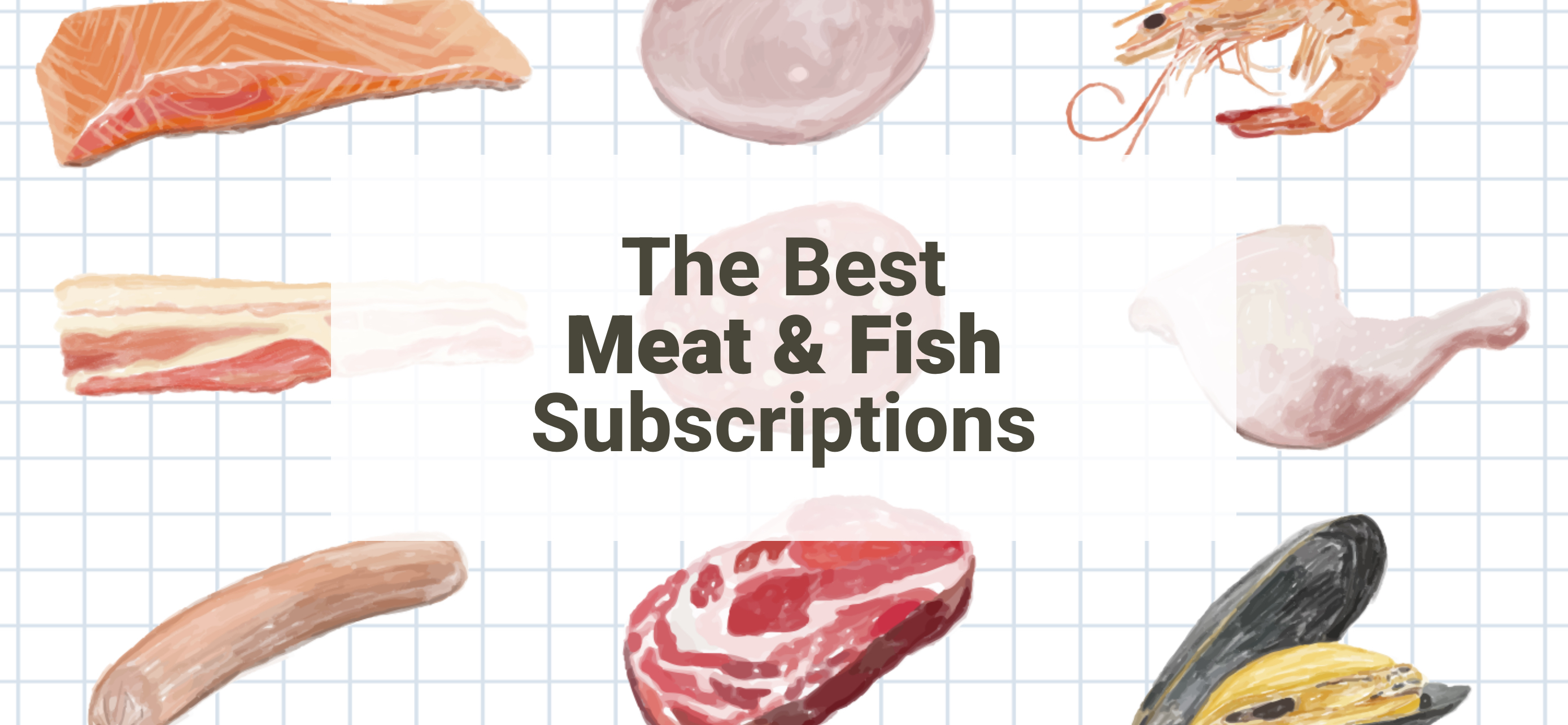 There's nothing more delightful than having fresh, premium quality meat and seafood to serve on the table. And what's better than having them delivered right to your door without the need to visit butcher shops, fish markets, or grocery stores?! With a few taps from your fingertips, you can order high-quality proteins at home to reward your taste buds!
Stumped on what subscriptions provide the best meat and fish? Fret not! We've asked the readers to vote for which they think are the best ones, and the results are here. Check out the best meat & fish subscriptions to keep your fridge stocked and your tummy full!
The Top Meat & Seafood Subscriptions According To Our Readers!
Here are the best meat and fish subscriptions for the year: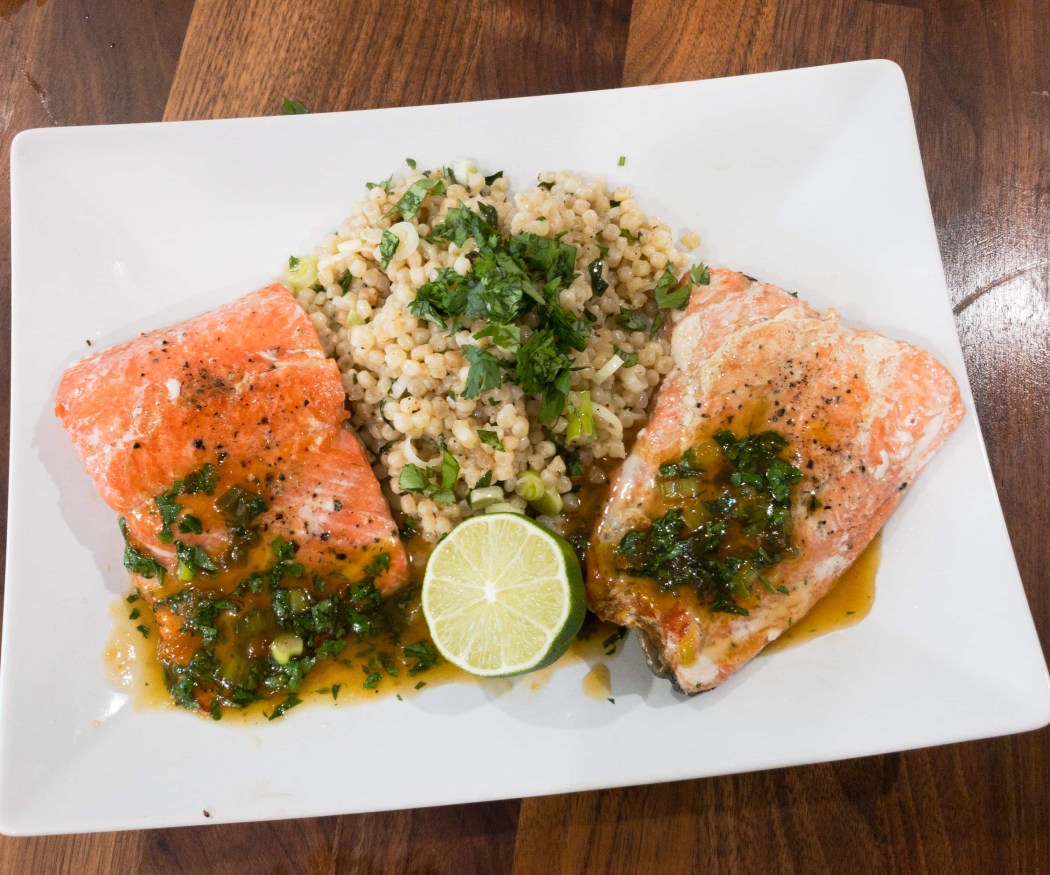 Image from: our review
Amazing organic cuts of meats with exceptional add on deals

I love the meats in butcher box and I love knowing I'm getting quality meat. -Mendi G

Butcher Box always arrives fresh each month.  Butcher Box meats are always high quality and taste great!  I usually get a mystery box each month.  This works great for me.  I can plan my meals around what I get in the box.  Sometimes it is nice because I get to try or make something I would not have thought of.  They also offer deals like bacon or hamburger for life. -Prettypony
What You Get: Explore many possibilities with every box from Butcher Box. Aside from organic, heritage breed, grass-fed meats, they also offer seafood such as salmon, scallops, lobster, cod, and halibut. The seafood they have is wild-caught and sustainably harvested, which means no added chemicals, no antibiotics, and no artificial coloring! They offer 5 package options: Mixed Box, Beef & Chicken, Beef & Pork, All Beef, and Custom Box. You also have the option to choose your box size – classic (24-30 meals) or big box (48-60 meals). The products are frozen in freshness, safely packaged, and delivered to your doorstep in an eco-friendly insulated box.
See what comes in each box when you visit Butcher Box Reviews.
Price: The Curated Box starts at $146, while the Custom Box starts at $169.
Deal: Check for the latest special offer for Butcher Box! Use this link to get the deal.
---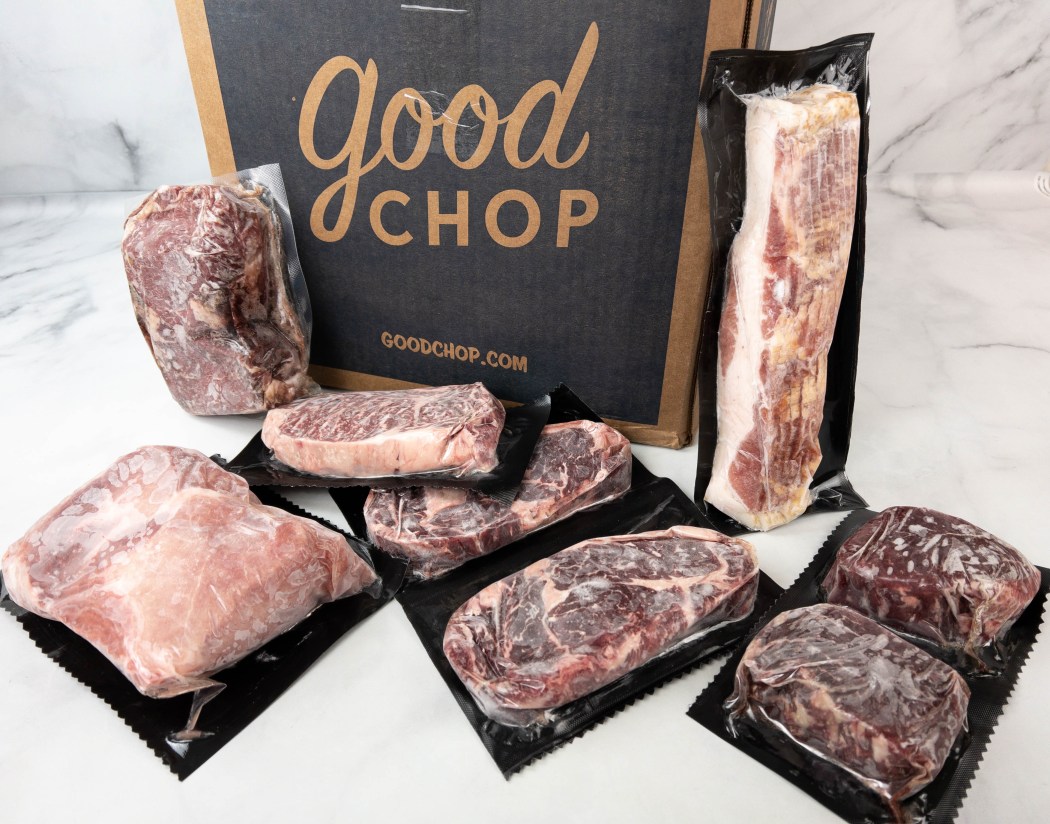 Image from: our review
What You Get: Good Chop offers a wide variety of quality meat and seafood, sustainably sourced from domestic family farms and fisheries. What you'll receive from them is responsibly raised, all-American meat and seafood – no antibiotics, no added hormones, no additives, and no coloring – that you and your family will love to have on the dinner table! Choose a box and customize it to include the items you want in it. The Medium Box allows you to select six items from the menu, while the Large Box allows you to select 12 items. It's a variety of protein sources all in one box!
Price: The Medium Box contains up to 36 portions and costs $149/mo, and the Large Box contains up to 72 portions and costs $269/mo.
---
Image from: our review
What You Get: Get the most premium steak and gourmet foods to satisfy your inner carnivore, delivered straight to your doors. Omaha Steaks Box Plans is a fifth-generation family-owned company dedicated to bringing the absolute best when it comes to premium steaks you can gobble up, loved by your belly! The plans are affordable, and it's an easy way to stock up with the most tender steaks, effortless meals, extra juicy grilling meats, and more! Depending on your preferred delivery frequency, you can get the boxes monthly, bi-monthly, or quarterly.
Price: The Monthly Steak Box is $129.99/shipment, the Bi-Monthly Steak Box is $149.99/shipment, and the Quarterly Steak Box is $169.99/shipment.
---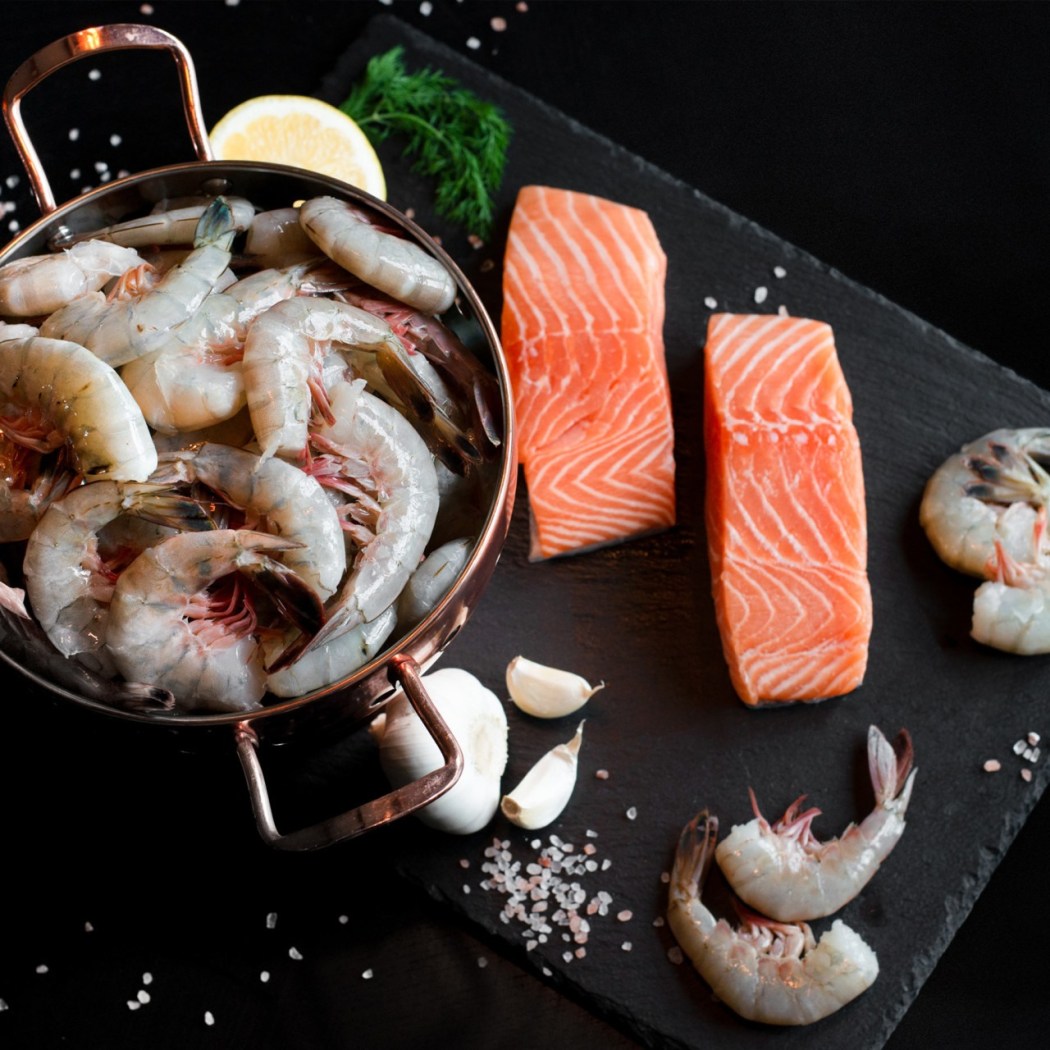 Image from: Fulton Fish Drop
What You Get: Discover plenty of fish in the sea with the help of Fulton Fish Drop. You'll receive super fresh, sustainably sourced seafood from Fulton fish market, the largest and most diverse seafood market in the US. They purchase the freshest seafood available and pack it in biodegradable and recyclable packaging with food-safe gel packs to keep them cold instead of freezing. Choose from any curated boxes that fit your lifestyle and set your delivery schedule! And if you want something more specific, you can ask them to build a custom box just for you. Alongside your seafood box, they'll also send digital recipes to help you cook in a snap.
Price: Subscriptions start at $64.95 weekly, bi-weekly, or monthly.
Deals:
---
Image from: Sizzlefish
The quality of the fish received was outstanding, every single time.
What You Get: Expect pure natural fish knocking at your door each month with Sizzlefish. They want you to eat well and live better, as well as enjoy the heart-health benefits of fish in the most delicious form! This subscription gives you access to the highest quality, finest selection of natural and wild-caught fish and shellfish available. Pick and choose what kind of fish you'd like to receive from their box subscription options: Sizzlefish Wild Fish Favorites, Sizzlefish Prime, and Sizzlefish Prime Plus. With every box, you'll receive 14 perfectly sized cuts of fish that are vacuum-sealed per piece. Seafood choices include Sockeye Salmon, Coho Salmon, Red bass, Halibut, Rainbow trout, Atlantic cod, and more!
Price: Choose your monthly plan: For 14 parts, the Sizzle Prime Package costs $111.86 and $192.72 for 28 portions. The Prime Plus Package for Sizzle Fish costs $125.86 for 14 parts and $223.72 for 28 parts. The Wild Favorites package costs $109.95.
Deal: Get 10% off your first order! Use coupon code WELCOME10.
---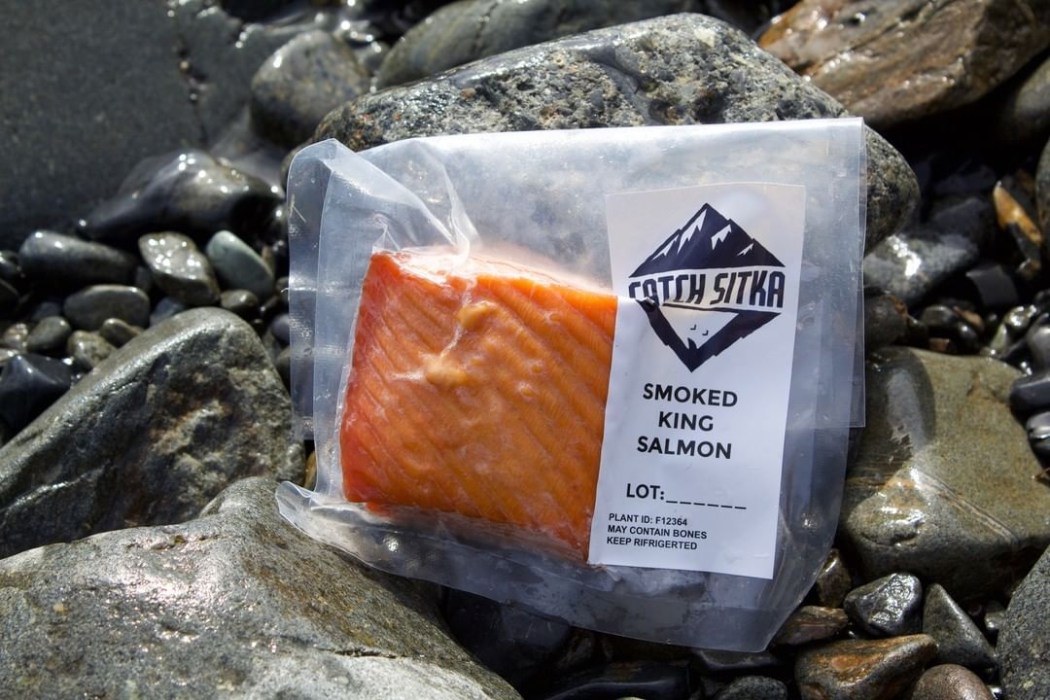 Image from: Sizzlefish
What You Get: With Catch Sitka, you'll have the freshest seafood to feed the whole family! This subscription offers curated boxes filled with seafood sourced directly from Alaskan fishermen. They carefully portion each fish and package blast frozen to lock in flavor. Choose one of the seven curated boxes available and enjoy a dinner that's filling and satisfying to the taste. Boxes also include a cooking guide with one recipe to help you whip up a hearty meal in no time!
Price: Subscription boxes range from $40 to $180.
---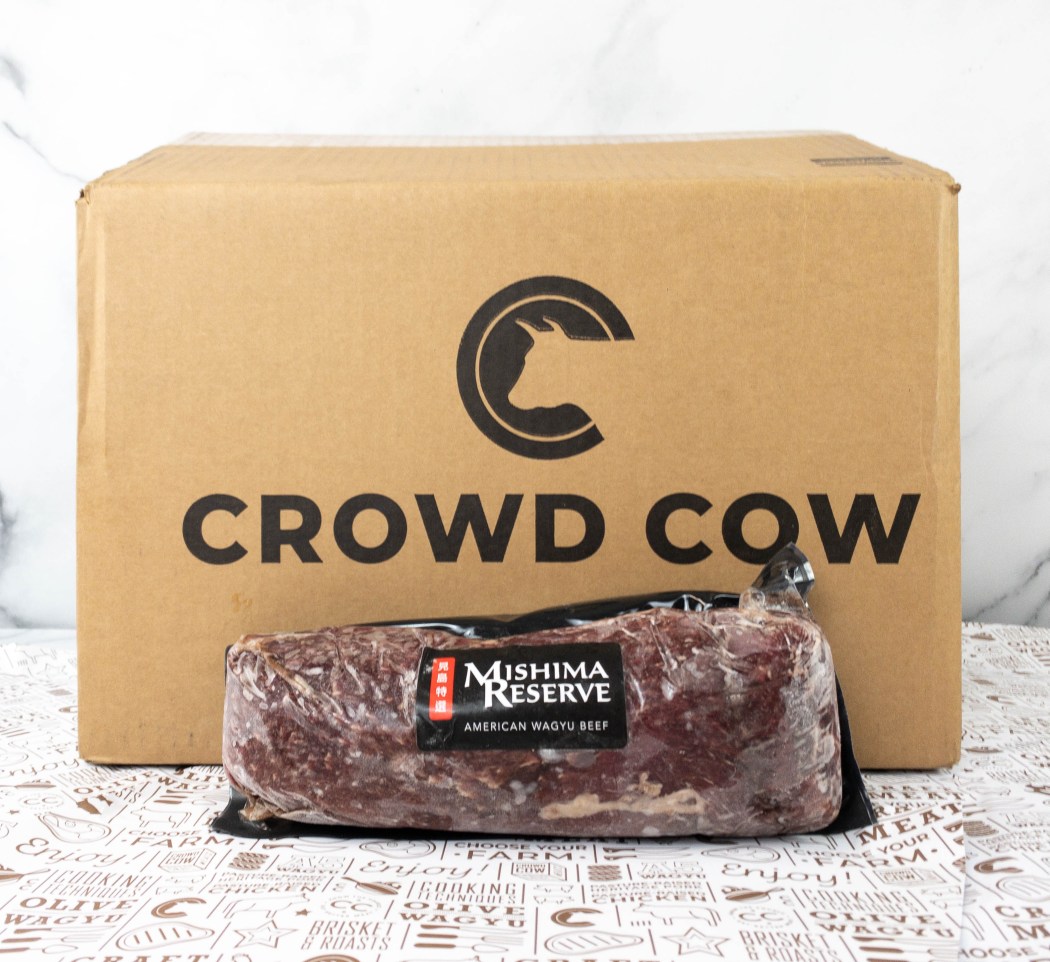 Image from: our review
What You Get: Crowd Cow is one subscription to go to if you're looking for premium quality meat and seafood. This subscription service delivers frozen goods directly to your doorstep, sourced with the highest regenerative and ethical standards in mind. To ensure that the proteins arrive in the best possible condition, they are vacuum-sealed and packed in environmentally friendly, biodegradable, and recyclable packaging. Every product contains no unnecessary antibiotics or any added hormones and is taste-tested by experts. Choose which cuts you love or try new ones in your chosen delivery frequency! The box is fully customizable, and you have all the control.
Price: Curated boxes start at $130.03. You can also opt for a custom box and fill it up with your fave cuts.
---
Image from: our review
What You Get: With their mission to combat food waste, Misfits Market sends "misfit" organic produce, pantry staples, meats, and seafood, or those produce that look weird but are definitely ideal for consumption. They source these products from organic farms and trusted food producers and offer them to subscribers for a much lower price than grocery stores! And now, no more restrictions on the Mischief and Madness boxes. You can build a box and fill it with groceries you like as long as you meet their $30 order minimum. It's easy shopping while saving more bucks, all in the comfort of your home!
Price: No membership or monthly subscription fees. Just build your box and meet the $30 minimum purchase.
---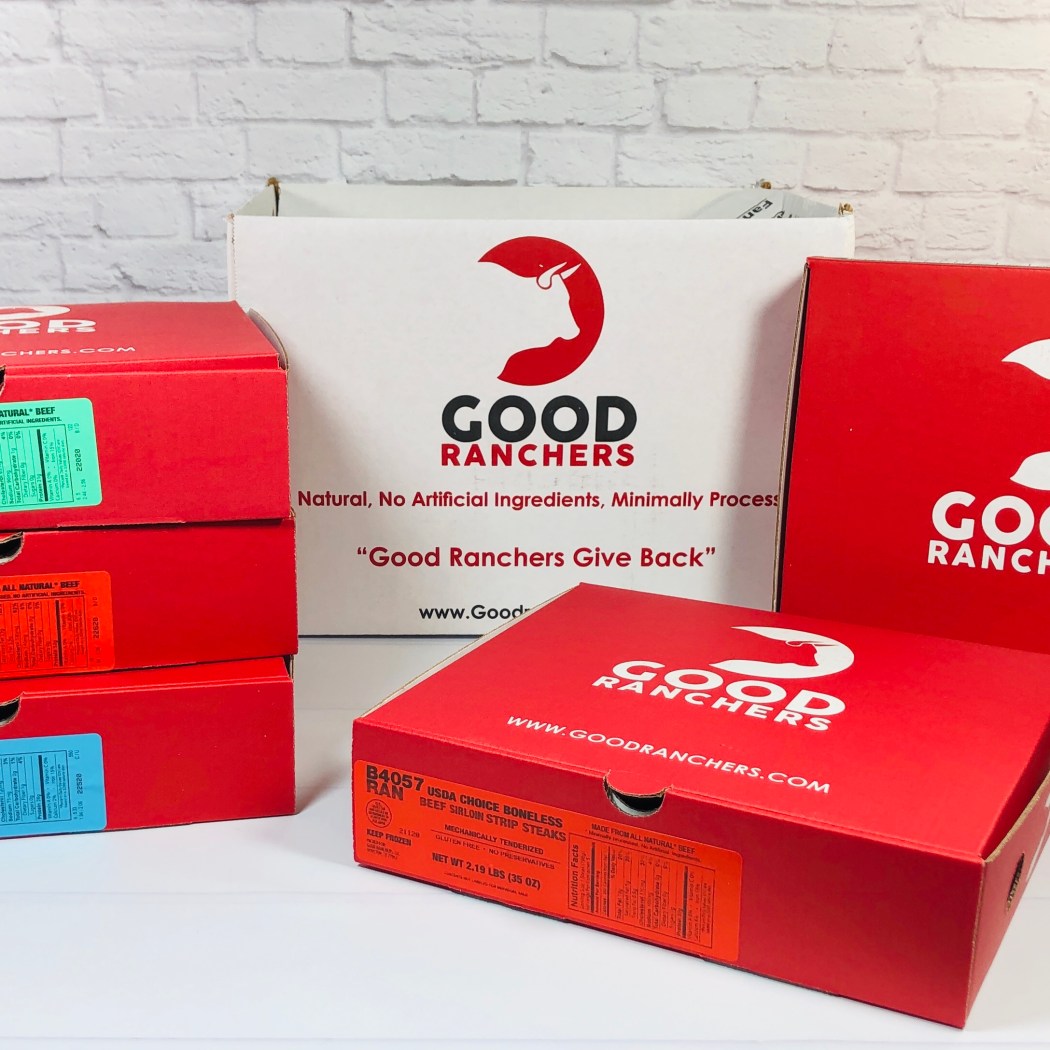 Image from: our review
What You Get: Get premium meats each month with every box from Good Ranchers. They partner with responsible farms ranches to give you the best choices of premium quality proteins. They offer six curated boxes with options for premium meat and seafood. Choose from Ranchers Classic – beef and chicken (45 meals); The Cowboy – beef (38 meals); The Cattleman – beef (41 meals); Family Feast Bundle – beef and chicken (91 meals); Better than Organic Chicken – chicken (50 meals); and Prime Seafood – seafood (32 meals). They also give back to the community by donating a portion of all proceeds to their food bank partners in every city they visit.
Price: Prices start at $240 a month. Shipping is free!
Deal: Get $25 off on your first purchase! Use coupon code FIRST25.
---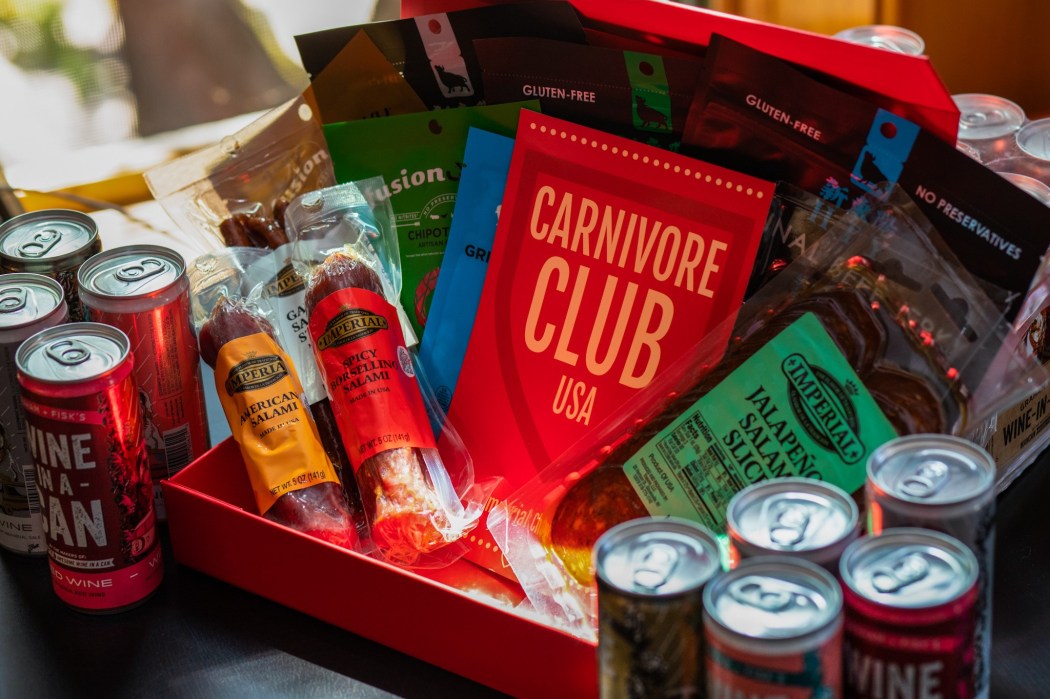 Image from: Carnivore Club
Keto made easy! -Greg

Their meat is the best. – Chet
What You Get: Meat-lovers will definitely go for the Carnivore Club as they deliver high-quality meat selections right to your door. They work with artisans to provide new recipes and flavors you can't resist! Get the Classic Box and receive 4 to 6 premium cured meats from award-winning artisans each month, including prosciuttos, salamis, bacon, and more that you can't purchase in your local grocery stores. Along with it comes a meat-eaters handbook with details about the products and the artisan behind it, as well as easy recipes and pairings so you can have a great tasting meal in no time! You can also get 4-6 premium cured meat snacks that you can have on the go with Snack Box or jerky snacks with Jerky Club. Satisfy your inner carnivore with premium meats from this subscription.
Find out more by visiting the Carnivore Club Reviews.
Price: The Classic Box costs $39.99 per month, the Snack Box costs $24.99 per month, and the Jerky Club costs $19.99 per month.
---
And that's your list of the best meat and fish subscription boxes for 2022! Have your favorites made it to the list? Let us know in the comments!
There are more subscriptions to try on the full list of readers' choices for the best subscription boxes in every category!
Say Hello to More Good-Eatin' Subscriptions!