Canada has a treasure trove of unique and exceptional products that deserve recognition, and subscription boxes are the gateway to experiencing the very best Canada has to offer. These curated boxes showcase the local gems of Canada, including exquisite crafts and delectable food! It's also the perfect way to satisfy your wanderlust and embrace the spirit of Canada, all without leaving the comfort of your home!
Show More (9 items)
Immerse yourself in the vibrant culture and rich heritage of this country with the best Canadian subscription boxes. Whether you're a proud Canadian seeking a nostalgic connection to your roots or an avid adventurer eager to explore the treasures of this captivating country, these boxes will transport you to the heart and soul of Canada's beauty, diversity, and unmistakable spirit.
The Best Canadian Subscription Boxes That Celebrate The Great White North!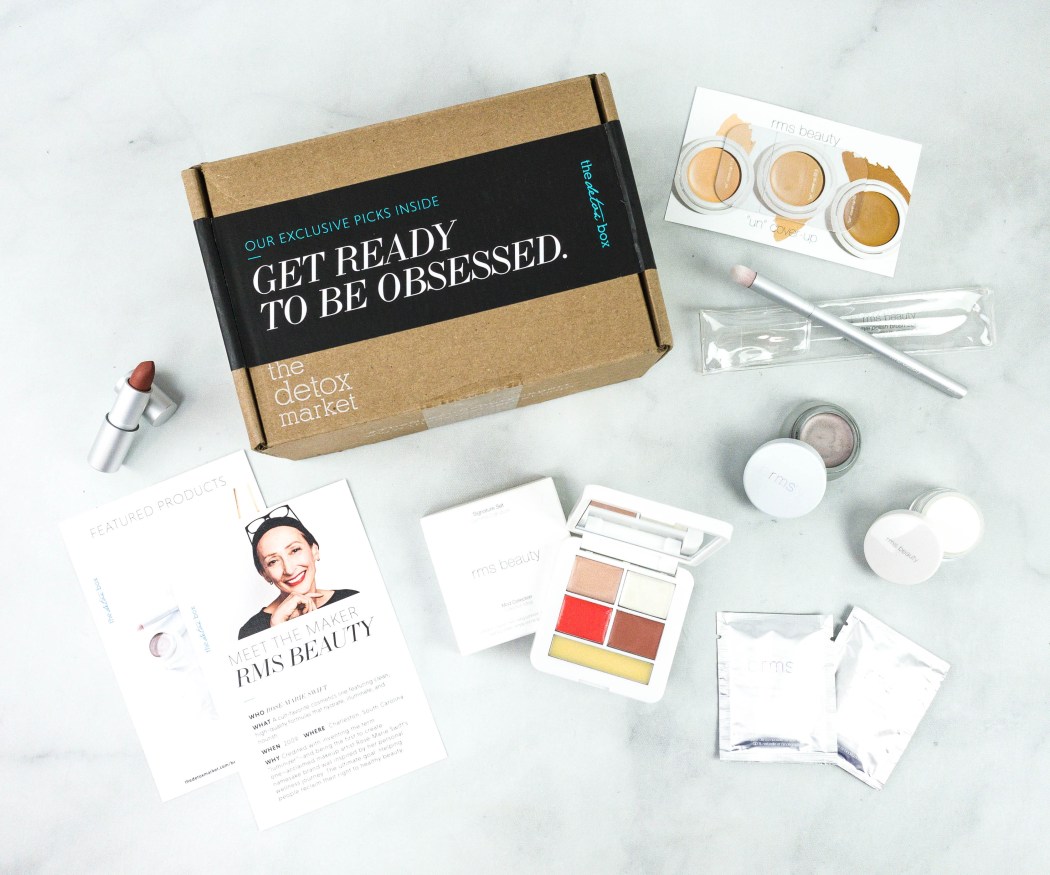 Image from: our review
What You Get: Guided by strict standards, The Detox Box Canada introduces the best and most effective green beauty brands every month. They make you understand the importance of switching to healthier beauty products, and they even provide all the information you need about the month's featured brand, plus expert tips! Each box includes tried-and-true favorites and game-changing discoveries and has a promised value of at least $90. They work and scour the market to give you products where you can feel safe and confident in every choice you make. So if you want to switch to clean and green beauty, this subscription won't disappoint!
---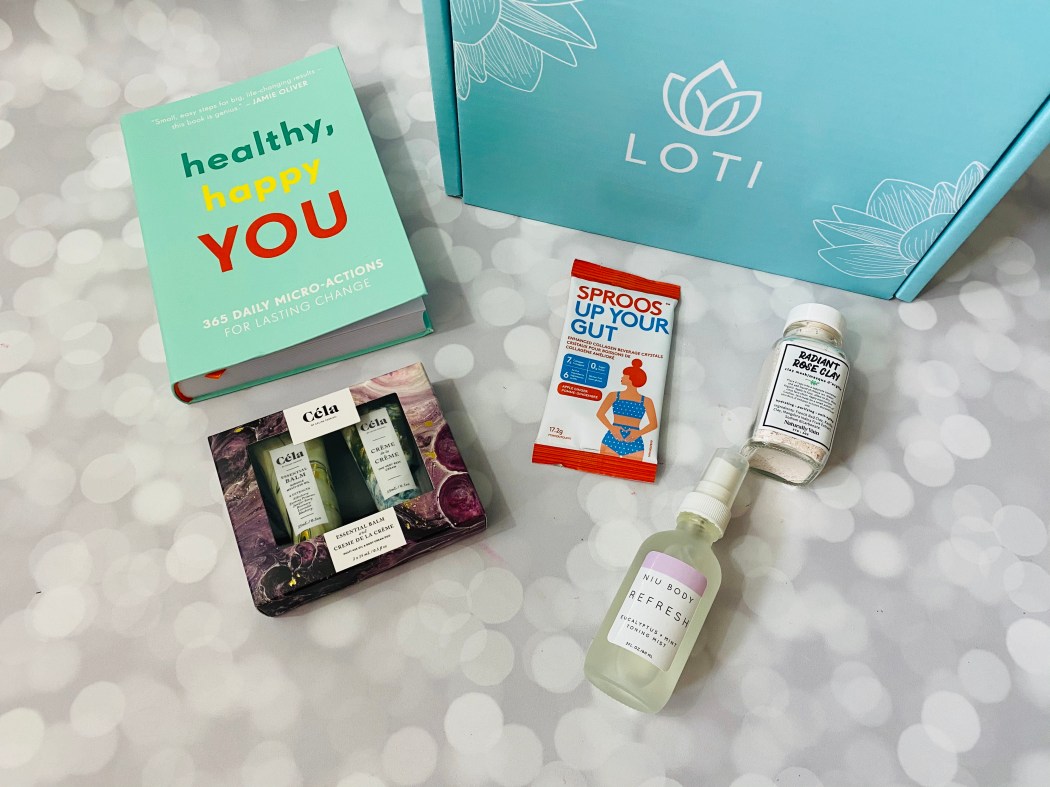 Image from: our review
What You Get: Loti Wellness is a box from Canada that focuses on self-care. The box comes with a monthly theme curated by therapists that focus on items and rituals to promote positivity and self-improvement. Loti also works with local brands and small businesses and choose cruelty-free and natural products. You can also choose when you want to receive your box: monthly, bimonthly, or quarterly. Or, purchase a one-time box to see if it's something that you're interested in continuing.
Deals:
Get 50% off on your first box when you sign up for a 6+ month subscription! Use coupon code WELCOME50.
Get 10% off on your first monthly subscription box! Use coupon code LOTIBOX.
---
Image from: Dollar Shave Club Canada
What You Get: Dollar Shave Club Canada makes shaving easier by providing the best razors out there. They offer top-of-the-line shaving products tailored to men's routines. Answer a few questions about how you shave so they can curate the ideal box for you. No more hassle shaving beards! You can also get the Starter Set, which includes the handle, blades, and the best of their shaving products to care for your skin even after shaving. The succeeding box comes with razor refills, so every man can get that clean and fresh look with every shave without having to deal with dull blades ever again!
---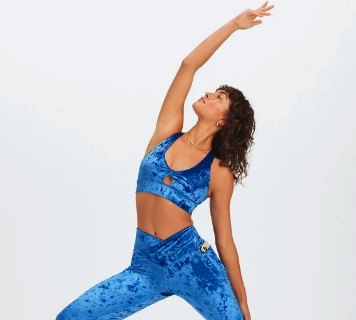 Image from: Fabletics Canada
What You Get: Fabletics Canada is an athletic wear subscription where subscribers get to pick from a variety of outfits and order individual items at VIP prices. Each month, receive activewear like bottoms, tops, sports bras, outerwear, shoes, accessories, and more!
Deal: Get 2 pairs of leggings for just $24! Deal applies automatically, just visit and subscribe. Valid to new subscribers only.
---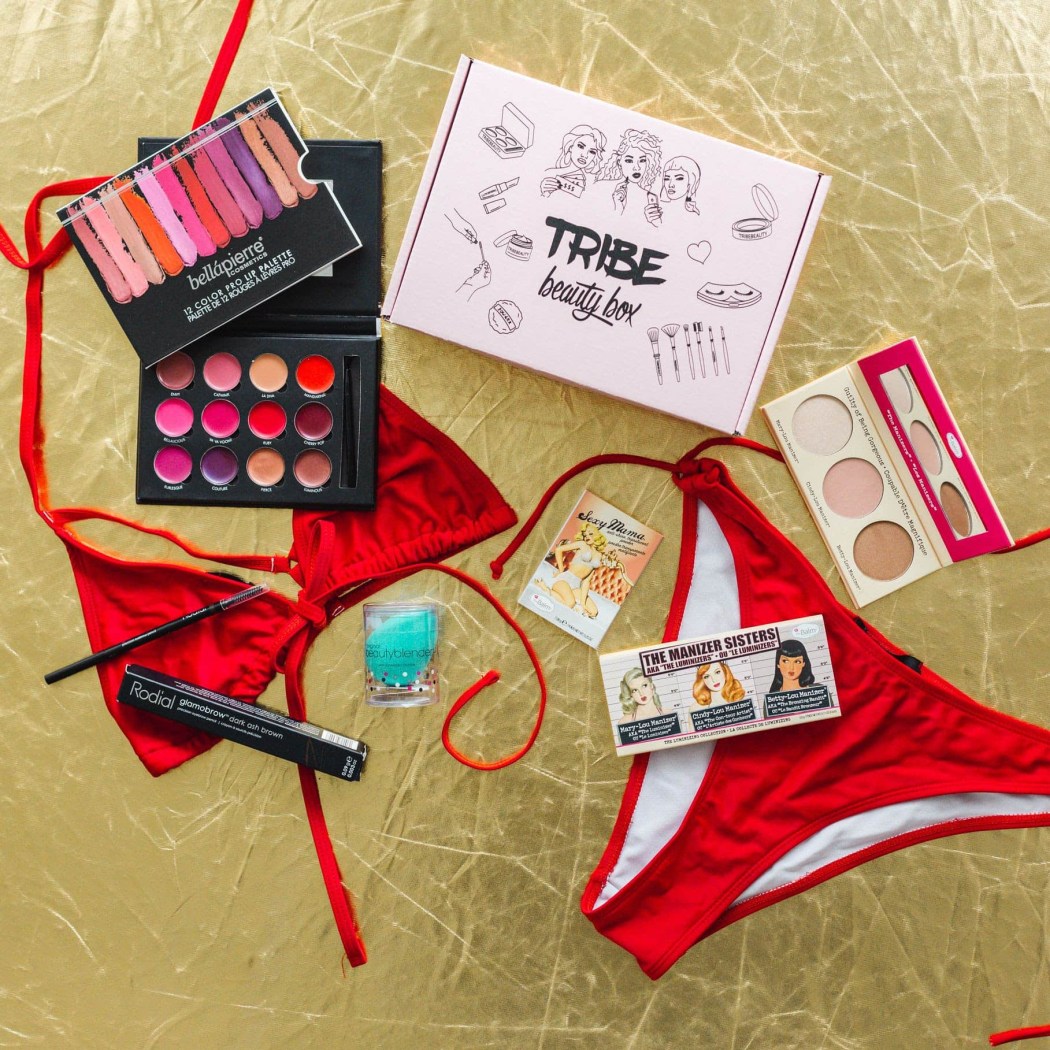 Image from: Tribe Beauty Box
What You Get: Tribe Beauty Box is a bi-monthly (every two months) subscription box for make-up enthusiasts! Every box contains $100 worth of full to deluxe-sized products, including picks from trendy, indie, and up-and-coming makeup and beauty brands! You will find a face product, one skin prep product, an eye product, a lip product, and a beauty tool in the box.
Deal: Get 10% off your first box! Use coupon code HELLO.
---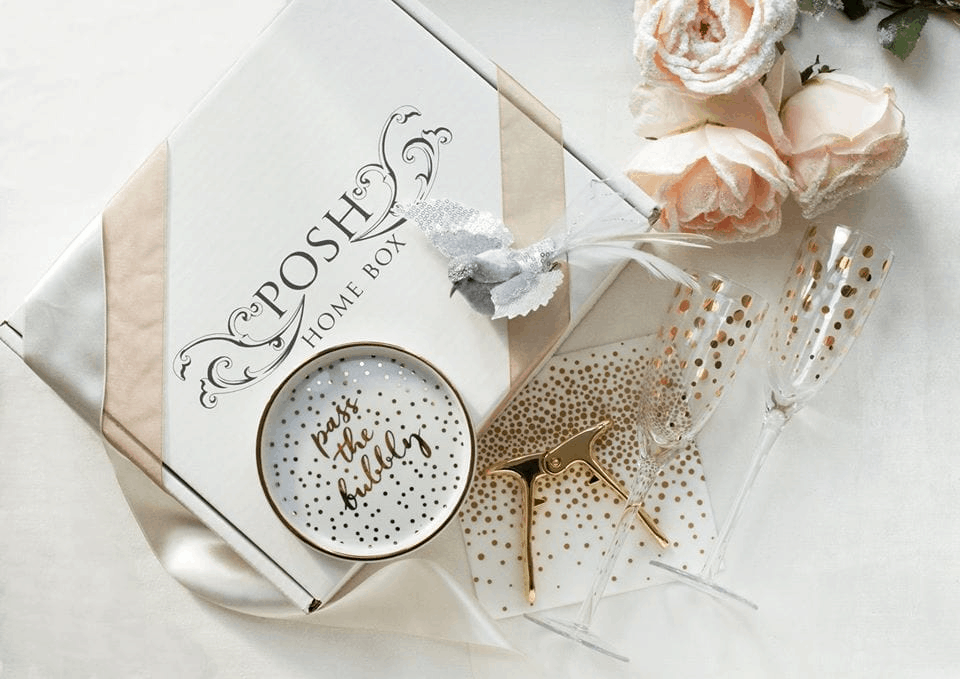 Image from: our review
What You Get: Posh Home Box is a box full of beautiful home decor that will definitely inspire homeowners to add class and elegance to their homes. Make your home posh as the subscription send you decorations and homewares that come with a theme each month, which you'll learn about in advance, but the contents are a surprise, so you'll never know what you're going to get until the box arrives!
---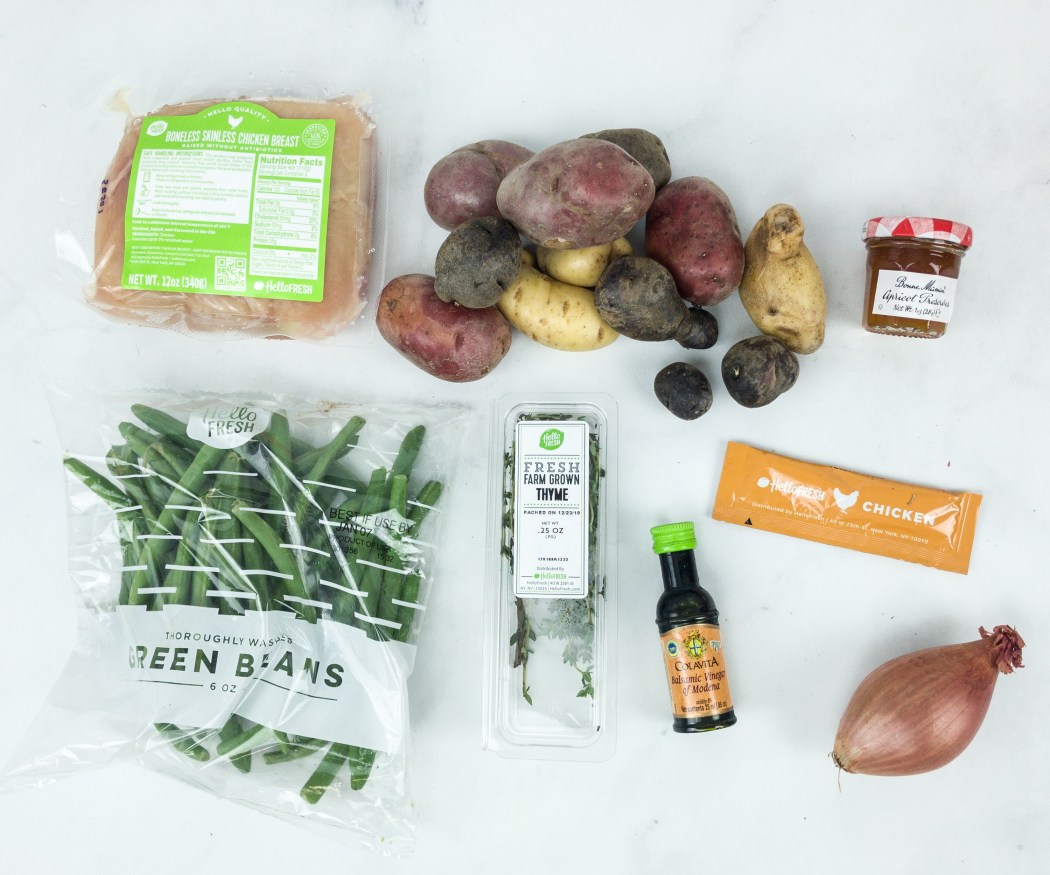 Image from: our review
What You Get: Hello Fresh Canada, Canada's most popular meal kit service, continues to wow subscribers with their selection of healthy and delicious meals approved by dieticians! Their recipes only take 30 minutes to finish, and you don't even have to be a pro to be able to do so. You can get a 2-person meal plan or a 4-person meal plan depending on your household size. The number of recipes per box depends on you as well. Each box has step-by-step instructions, along with individual meal kits containing all the pre-measured ingredients. On a diet? No problem, because they offer vegetarian and low-calorie options. Family-friendly meal plans are available as well.
---
Image from: Canadian Beauty Box
What You Get: Canadian Beauty Box sends fresh new items every season, which brings an authentic Canadian twist on fashion, beauty, and lifestyle. You can explore Canada as you open each box and receive 5 to 8 full-sized products with a minimum retail value of around $140 CAD! You'll be able to explore Canada through this unique box and support locals at the same time!
---
Image from: Chef's Plate
What You Get: Chef's Plate is a weekly meal delivery service. They send easy-to-follow recipes and fresh, pre-portioned, locally sourced ingredients right to your door, so you can easily prep delicious meals in a lesser amount of time. The subscription currently delivers to Ontario, British Columbia, Alberta & Manitoba.
Deal: Get $66 off your first THREE Chefs Plate boxes - that's 67% off the first box + 22% off the next 2 boxes! Use coupon code CHEFP299.
---
Image from: Laid Back Snacks
What You Get: Healthy snacks are made more accessible with Laid Back Snacks. Discover snacks with exceptional taste delivered straight to your door! They make the ingredients of the snacks work for you, so you're sure that what you're eating is right and nutritious. Not to mention, delightful as well! The snacks are "Naked" because they don't contain processed ingredients, and they're transparent with what goes in the food they make.
Deal: Get 20% off on your first subscription box! Use coupon code hellosub20.
---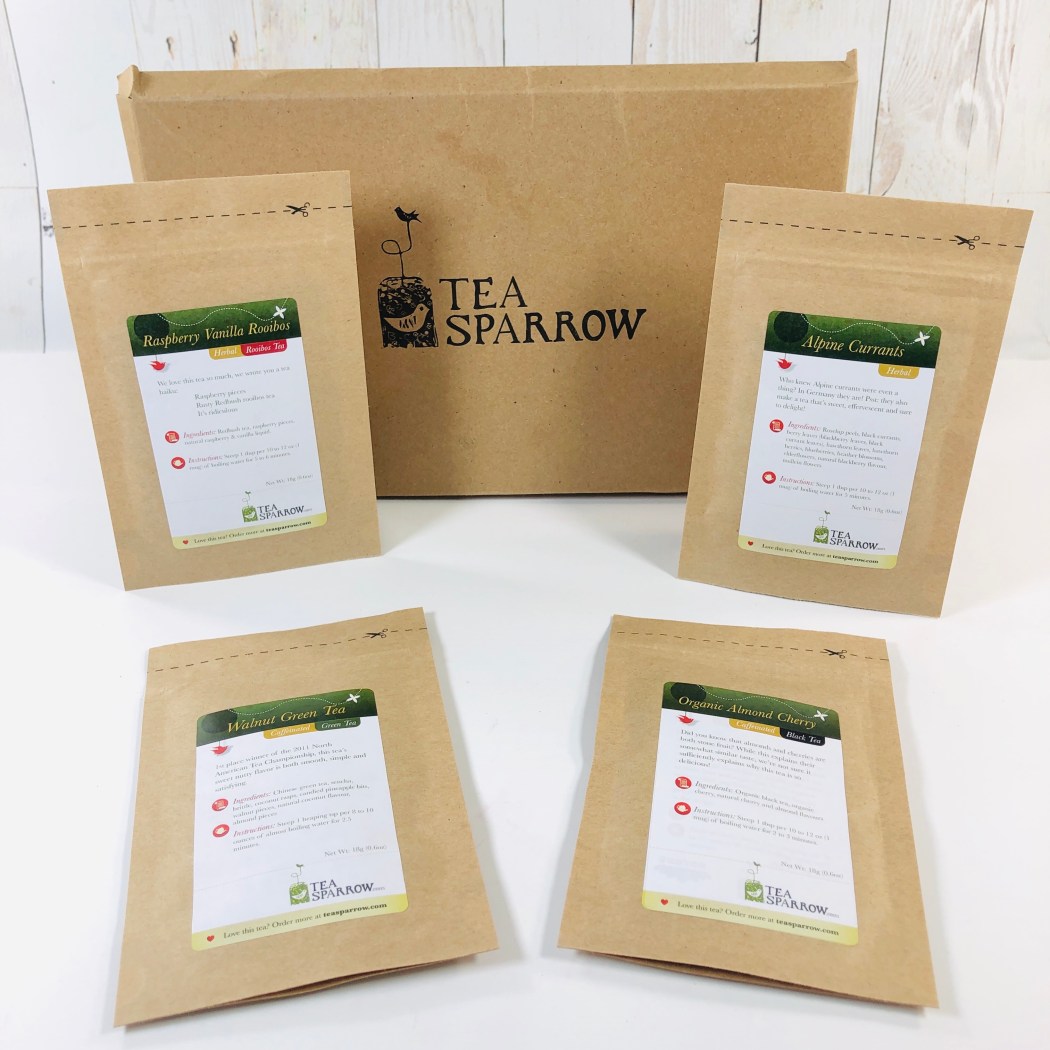 Image from: our review
What You Get: With Tea Sparrow, your monthly tea fix will be delivered straight to your doorstep! This tea subscription sends an assortment of curated black, green, rooibos, and herbal loose-leaf teas. Each box contains four packs of high-quality teas, guaranteed to be free from artificial ingredients and specially selected by tea tasters who send only the best teas. You can choose from an assortment of traditional loose-leaf teas or caffeine-free herbal ones. This tea box will allow you to explore new blends and will definitely solve any tea cravings you have in mind!
Deal: Get 20% off everything, including the first month of a subscription as well as one-off tea purchases! Use coupon code welcome20.
---
Image from: Hag Swag
What You Get: Hag Swag is a monthly subscription box for the hags, weirdos, and bewitched. Each monthly box will include 7-10 items with a promised value of at least $100! Expect a nice collection of self-care goodies, along with new age, occult, accessories, and more. Boxes are shipped on the 1-5th of each month, and you can purchase a one-time box or subscribe and save.
---
Image from: Goodfood
What You Get: Goodfood delivers the raw ingredients you need to cook delicious meals for the week in exactly the right portions! Each recipe that comes in the box is designed to be a well-balanced, healthy meal that includes protein, veggies, and carbs. Also, each delivery comes with beautifully printed recipe cards and step-by-step instructions, so if you want to cook them again, it'll be much easier!
Deal: Take $25 off your first order. Use coupon code Hello25.
---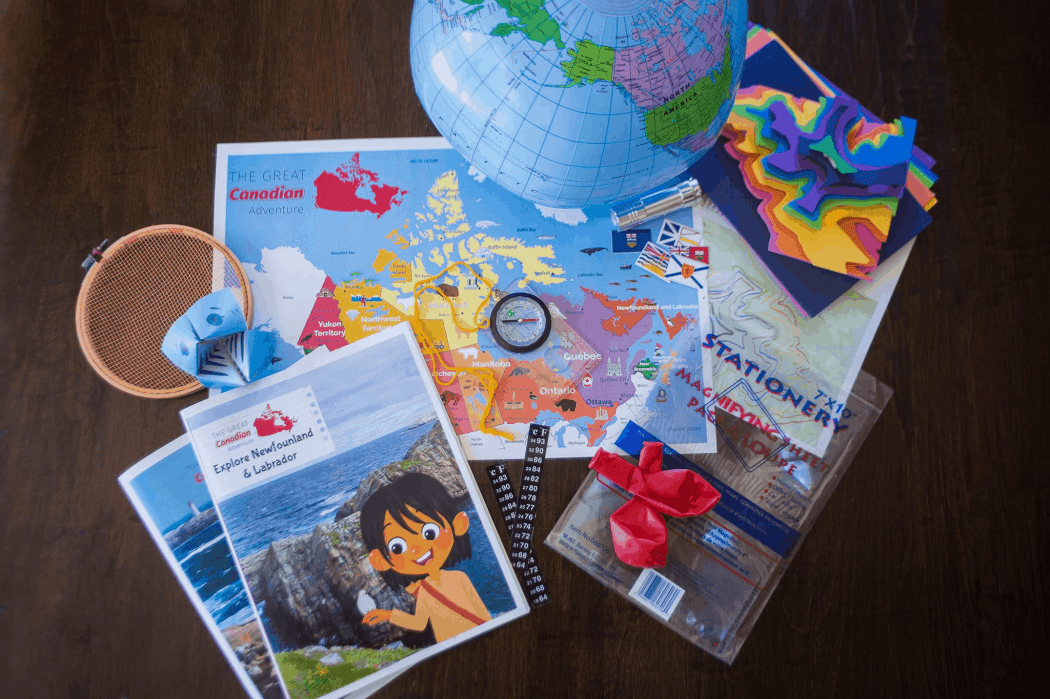 Image from: The Great Canadian Adventure
What You Get: The Great Canadian Adventure is unique, educational, and most of all, it's FUN! Each month, you and your child will receive an interactive booklet and some supplies that will introduce you to the geography or history & culture of each Canadian province. It's like learning a lot of things, exploring, and traveling all over the Great White North without the need to step out of the house!
---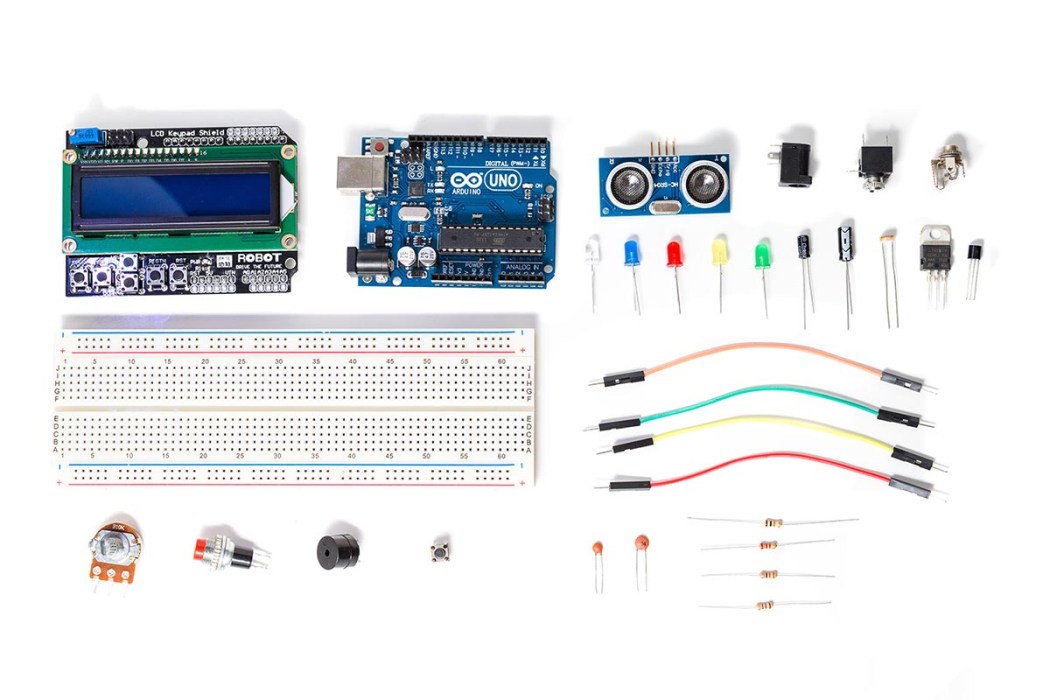 Image from: Creation Crate
What You Get: Creation Crate is a tech education-in-a-box delivered monthly. You will learn how to build electronics and learn to code with no experience required. The box is suitable for anyone aged 12+. It's really fun and a great start for kids who wants to learn more about electronics or even adults because it's never too late to start with anything!
Deal: Save 10% on your first box! Use coupon code HELLO10.
---
That's your list of the best subscription boxes from Canada! Which is your favorite?
See more must-try subscriptions on our readers' choices for all the best subscription boxes in every category!
Say Hello to More Canadian Subscription Boxes!