Moms are true superheroes, showcasing unwavering love and dedication to their families every day. Juggling countless responsibilities, being a mom is both challenging and incredibly rewarding. What better way to honor and celebrate moms than with subscription boxes designed to cater to their unique needs and interests? These curated boxes provide a well-deserved opportunity for moms to indulge in self-care, discover new products, and enhance their well-being. Let's explore the best subscription boxes that are specifically tailored for moms, acknowledging their incredible strength and nurturing spirit!
Show More (15 items)
Subscription boxes are a wonderful way to bring joy to moms all year round. These curated subscriptions cater to their unique interests and offer a wide range of delightful goodies. From delectable food treats and fine wines to luxurious beauty products, there's something for every mom to enjoy. Discover the best subscription boxes for moms in our list below!
See even more goodies from our list of the best subscription boxes for women.
The Best Subscriptions for Deserving Moms!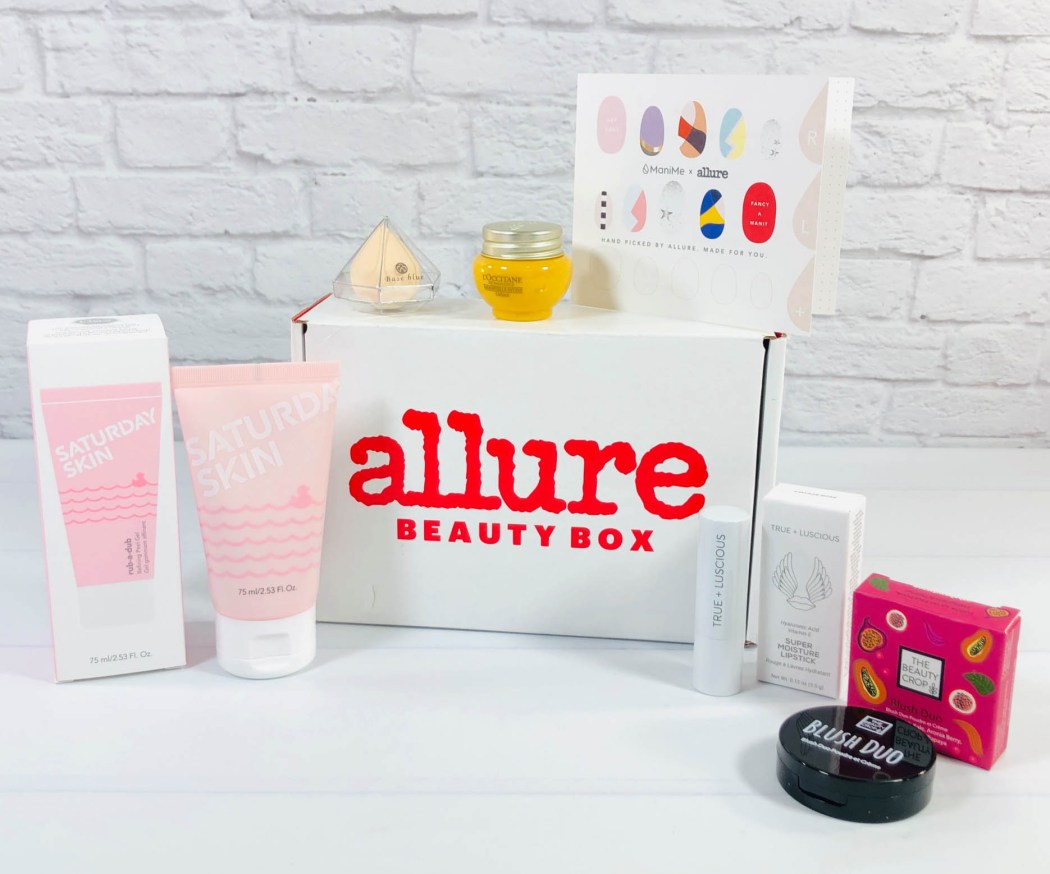 Image from: our review
Why We Love It: Mamas deserve to be rewarded. Treat them to expert-approved and tested beauty products. Allure Beauty Box offers top-trending, editor-tested makeup and beauty items with a $50-$90 value. In short, it's the best in beauty delivered to your door monthly. Each box includes 6 or more products with at least 3 that are full-sized. Sometimes, they also include a bonus product or two from a mass brand as a gift! It also comes with a mini-magazine that contains tips and product reviews. To keep things even more exciting, new members receive a mystery gift that will ship separately from the regular box!
Deal: Get a FREE new member bonus item with your first box! Deal applies automatically, just visit and subscribe.
---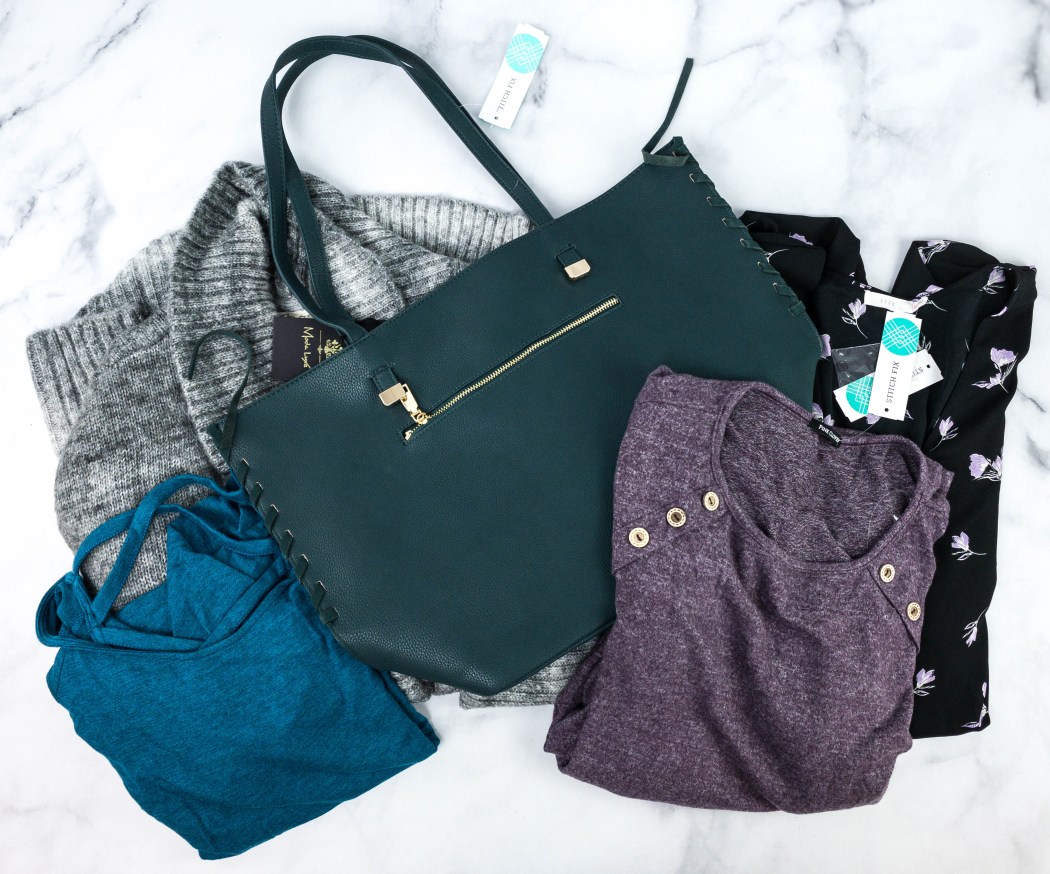 Image from: our review
Why We Love It: Stitch Fix offers personal styling for everybody! They help us find our perfect fit with personalized pieces hand-selected for our individual style and unique size. There's an easy style quiz you need to fill out upon sign up, and it will serve as the guide of your personal stylist in curating your boxes. Once you receive the clothing items, you can take three days to fit and decide what you'd like to keep and checkout online. The ones you won't pick will then be shipped back to them, free of charge. Stitch Fix also allows us to sign up for automatic fixes or schedule one anytime.
Deal: Get $20 off your first Men's or Women's fix! Deal applies automatically, just visit and subscribe.
---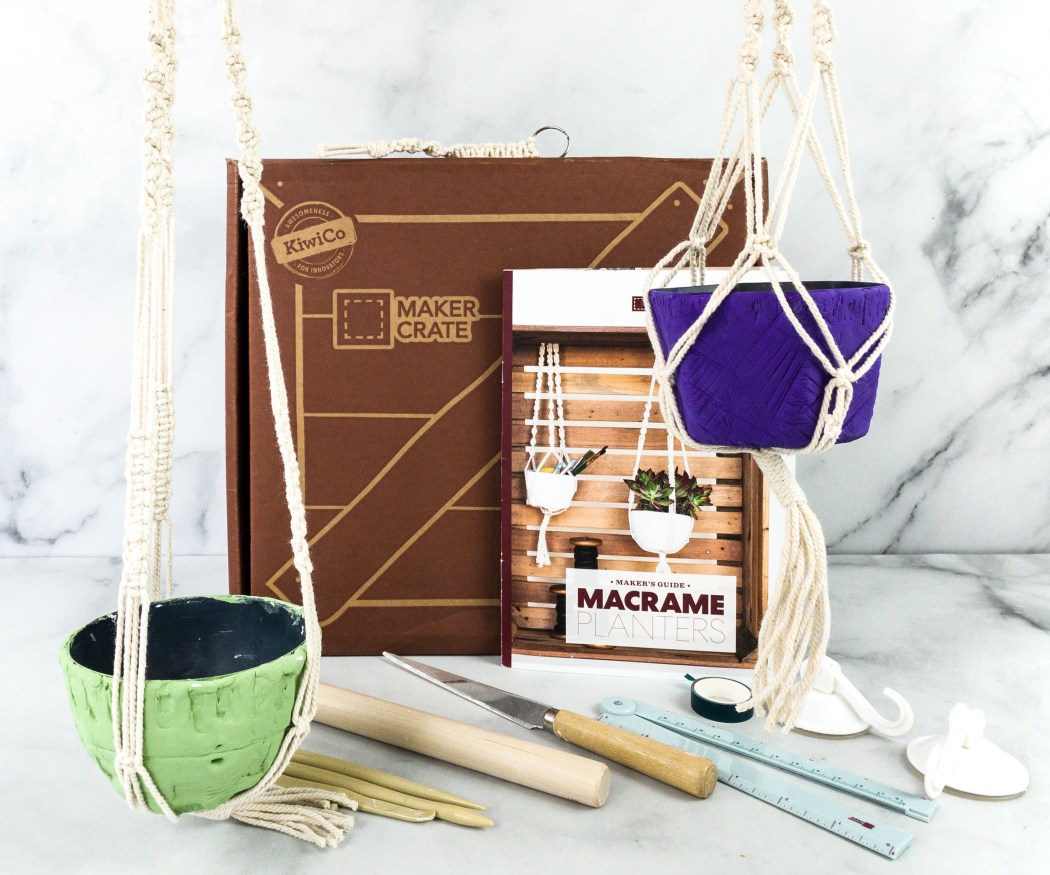 Image from: our review
Why We Love It: Crafty mamas will surely be glad to receive Maker Crate by KiwiCo. This monthly craft box is great for engaging kids, and even kids at heart, in discovering new art and design tools! Each crate will include not just the materials and tools to help them build but also introduces them to new techniques, and have them take a look at world applications and history behind each art form. Moms will get to bond with kids while doing these projects and make something useful out of it like macramé planters, punch-needle pillow, terrazzo clay organizers, and more!
Deal: Save 30% on your first month! Use this link to get the deal.
---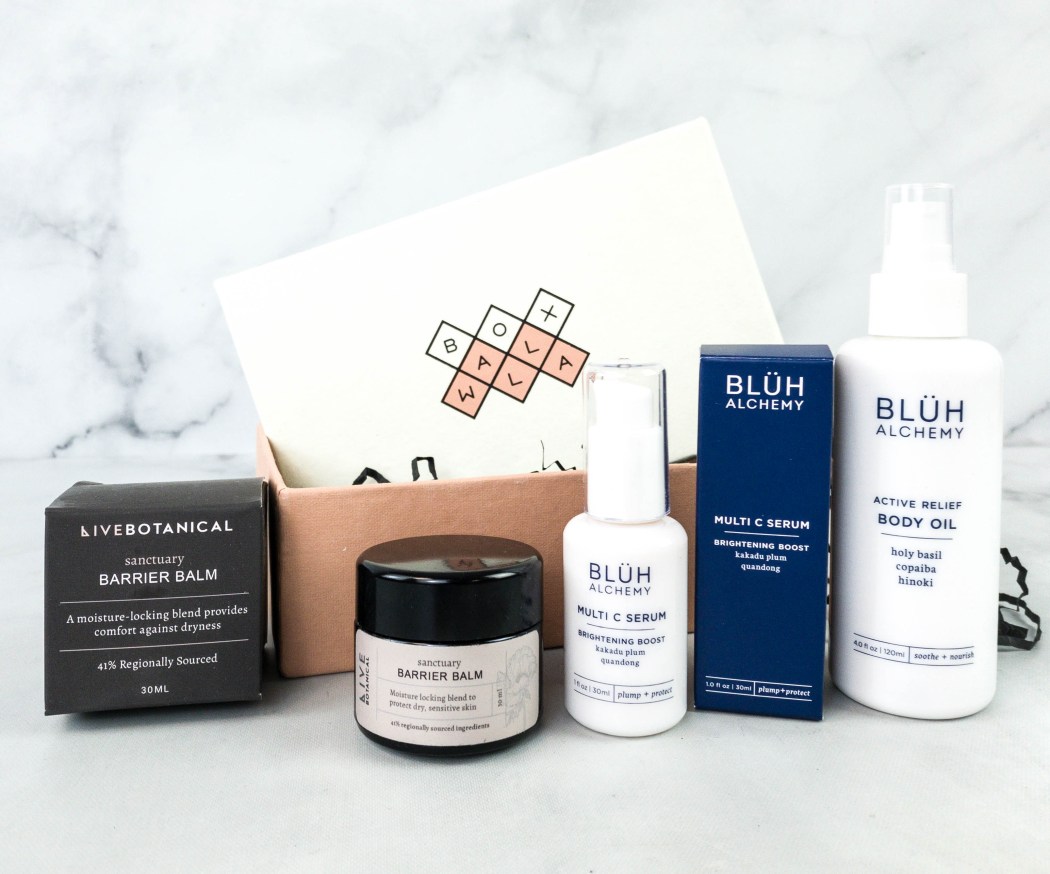 Image from: our review
Why We Love It: Packaged in a splendidly giftable box, Boxwalla Beauty makes the perfect gift for moms! They take pride in delivering luxurious green beauty products to subscribers every 2 months. Products are carefully crafted by artisans from all over the U.S.A., using ingredients that are always cruelty-free. Mothers of all ages can upgrade their beauty ritual with nutrient-rich, ingredient-conscious, full-sized beauty products. This beauty box finds unique, top-quality luxury green beauty and delivers fantastic value and products that really work.
---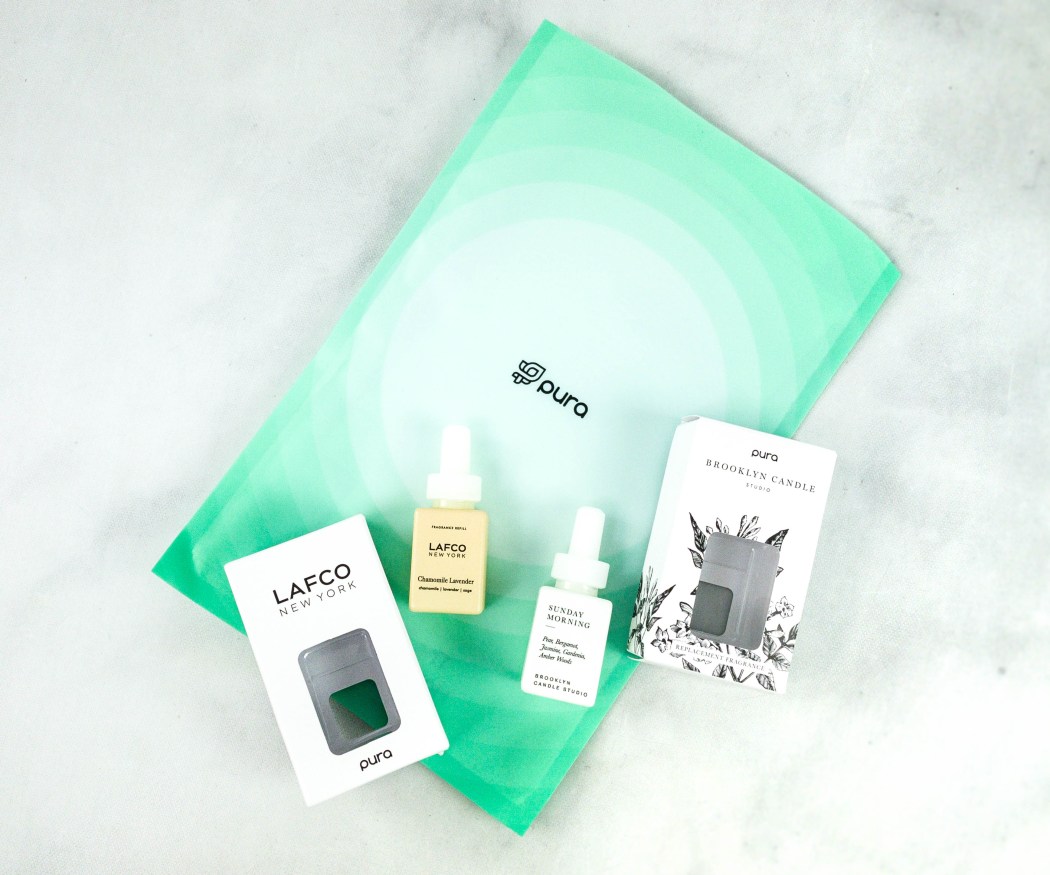 Image from: our review
Why We Love It: A fragrant home is a clean home. Pura is a monthly subscription that offers a smart way to keep your home smelling fragrant all the time. They'll send you a scent dispenser along with premium-designer-grade fragrances made from clean, pure, fresh, and quality ingredients – safe for you and your home and the environment too! What makes this subscription interesting is that it dispenses scents at the intensity and schedule you choose, all with few taps from your phone! Subscribe and save 30% on any fragrances you choose and receive exclusive deals and offers before anyone else! Through Pura, any home can smell good without the fuss!
Deal: Get 15% OFF your first order! Use coupon code HELLOSUB.
---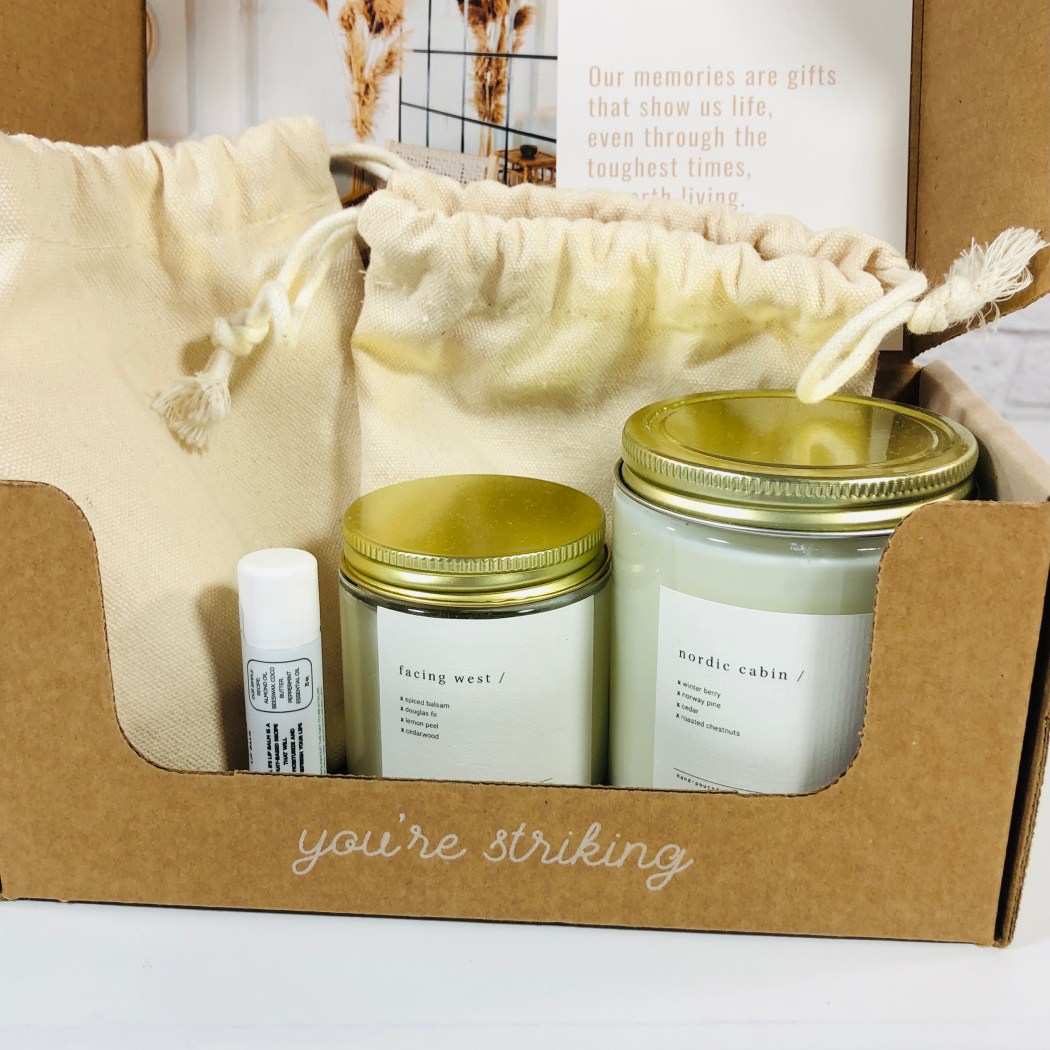 Image from: our review
Why We Love It: Moms do need time for soothing, and Vellabox might help with just that! They send natural candles with seasonally inspired scents that'll help set the mood in every corner of your home. These aromatic candles are made by artisans using 100% natural wax with lead-free cotton braided wicks for clean burning. Choose from 3 different candle sizes –  The Lucerna Box (one 4 oz candle), The Ignis Box (one 8oz candle), or get both candles with The Vivere Box. Alongside candles, there's also a surprise gift inside every box! With just a strike of a match, you can create a perfect ambiance for a cozy living!
Deal: Get 50% off your first box! Use coupon code HELLOSUB50.
---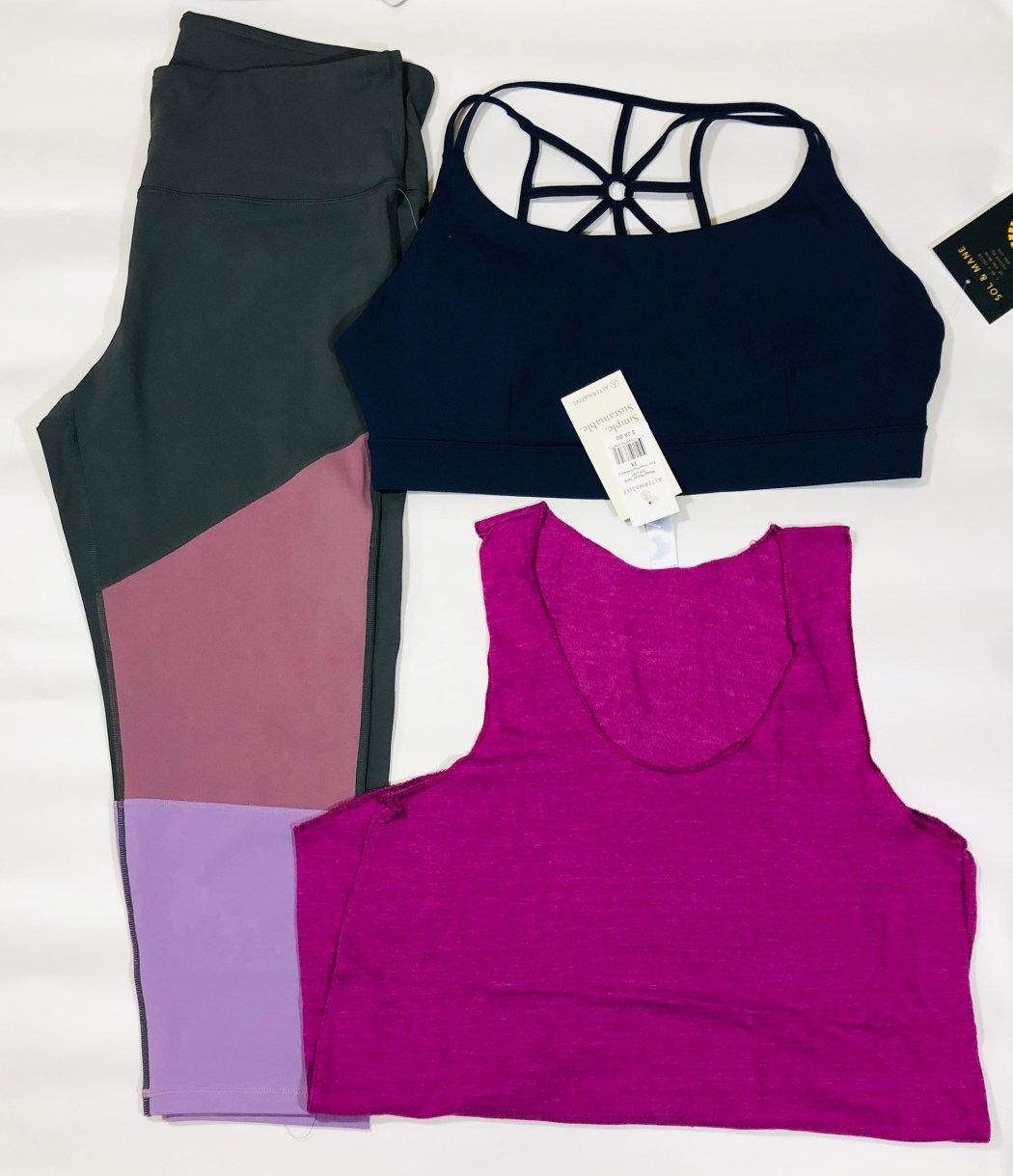 Image from: our review
Why We Love It: With YogaClub, active mommas can get yoga apparel curated based on their profile. Every box includes brand name athleisure styles that are way much cheaper than the retail prices! Its mission is to go beyond empowering people to be more active and health-conscious. YogaClub currently offers 3 packages: The Mantra (1 pair of leggings), The Karma (a 2-piece outfit), and The Guru (a 3 piece outfit). On top of it, each box delivered provides a yoga and meditation education for elementary school children in at-risk communities.
Deal: Get an additional FREE Legging ($92 VALUE!) with your first Seasonal Guru Box! Use coupon code FREELEGGING.
---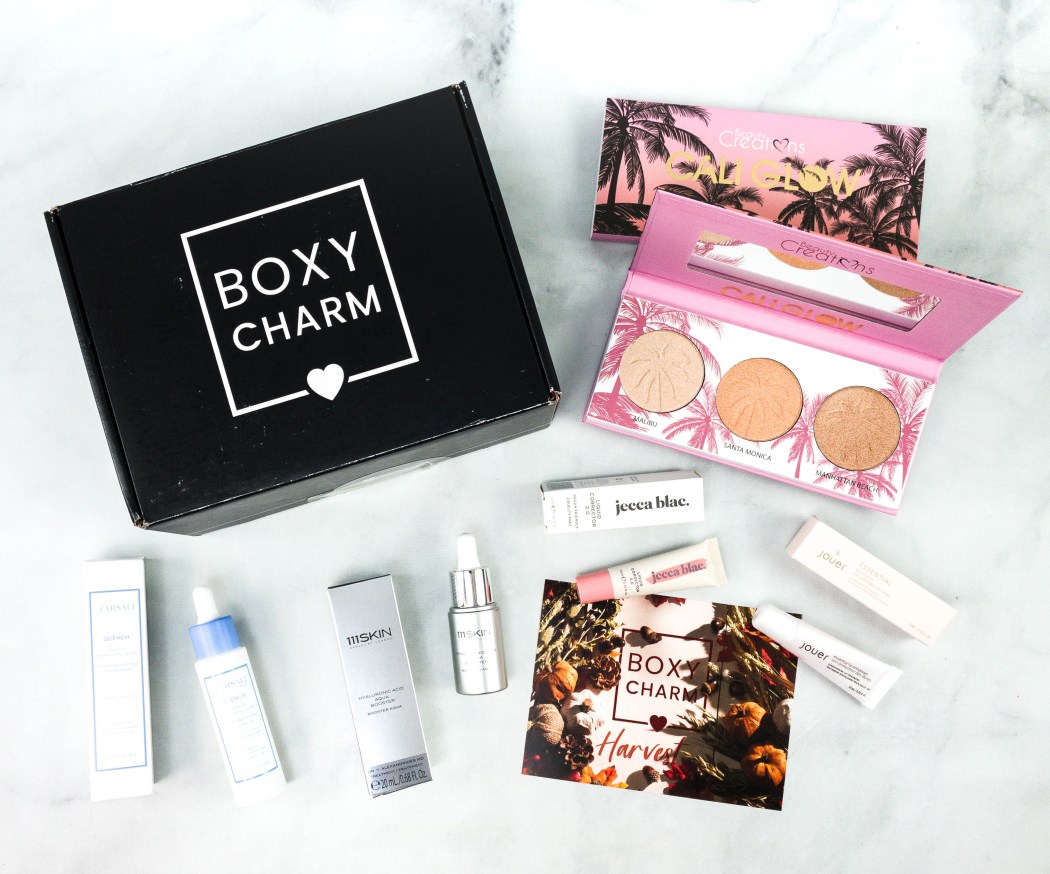 Image from: our review
Why We Love It: Discovering the best beauty items is made more fun and easy by BOXYCHARM by Ipsy! Subscribers receive 4 to 5 full-sized beauty products from well-known, popular, chic, and up-and-coming brands each month. Items are selected based on current and emerging trends and often include full-size palettes and makeup tools, like high-quality brushes and magnetic pan holders. They put up to $210 in value into every box for just $25, and it's just amazing! This subscription is ideal for heavy makeup users, moms who love to doll up, and anyone who loves to have fun experimenting with full-size makeup products!
Deal: Get FREE month of Refreshments when you subscribe – that's up to $15 value!  Deal applies automatically, just visit and subscribe. FYI, Refreshments is an add-on subscription to your Ipsy membership. Must cancel after trial if you don't want to be charged.
---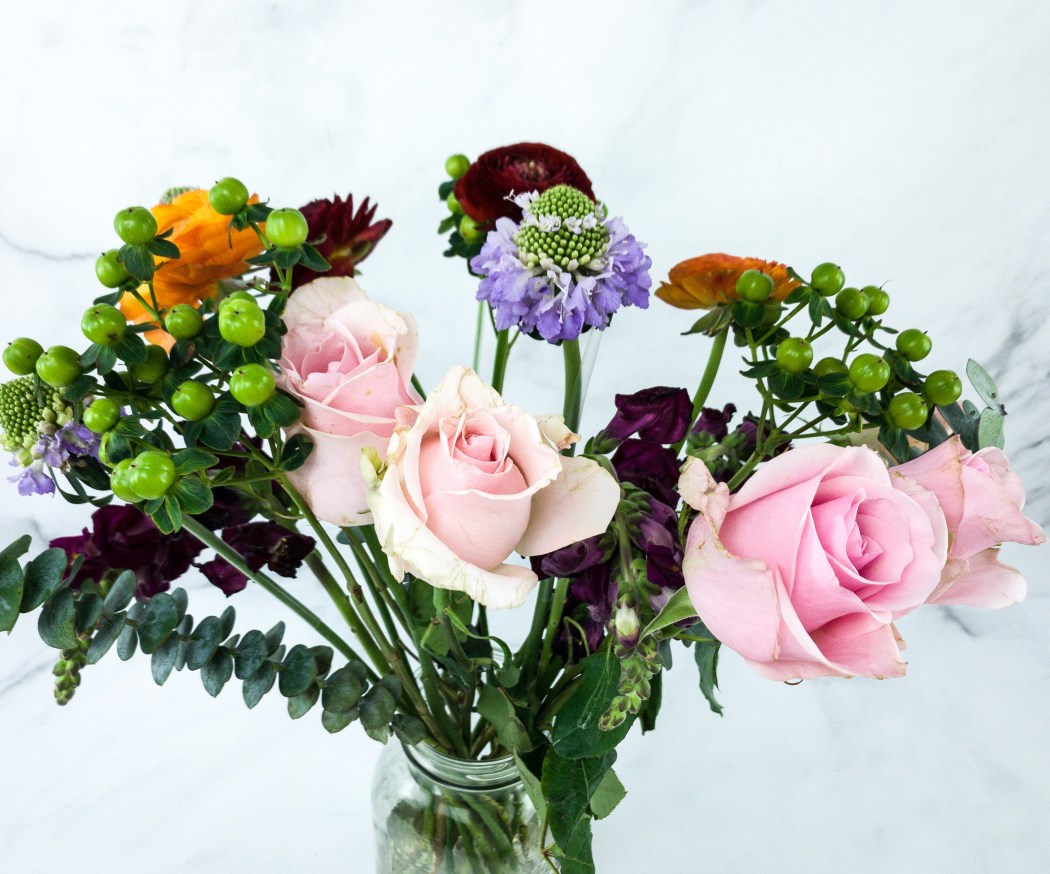 Image from: our review
Why We Love It: Surprise your momma with perfect blooms, not just on mother's day but any time of the year! A fresh handpicked single-variety bouquet is delivered every month – no hassle, and perfect in its simplicity! Each BloomsyBox bouquet is sustainably sourced directly from suppliers around the globe – no middle-man mark-up, and includes only the finest seasonal blooms or traditionally beautiful bouquets along with flower food and an informational postcard. They have monthly and weekly plans to offer that ranges from 18 to 32 stems for each bouquet. All subscriptions come with free shipping.
---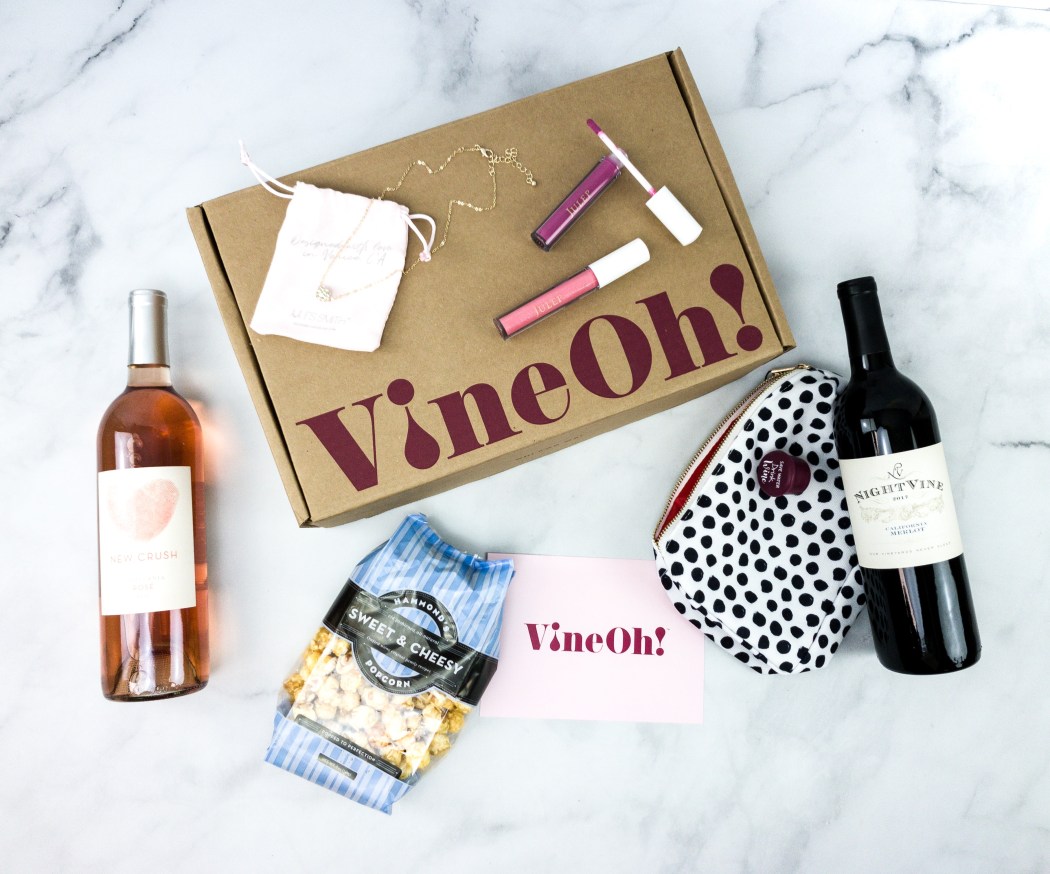 Image from: our review
Why We Love It: Vine Oh! is a wine and lifestyle subscription in one! It ships quarterly, with 2 bottles of wine and an assortment of cute and functional items for women. Whether you receive only reds, only whites, or a mix of both is totally up to you. Meanwhile, the lifestyle items can range from anything like accessories to homeware, and sometimes they even include makeup and relaxing products. It's the subscription to try so you can relax and de-stress after a long day!
Deal: Save $10 Off + An Extra Bottle of Wine with your first box! Use coupon code HELLOWINE.
---
Image from: our review
Why We Love It: Give a dog mom a box she'll be elated to receive! BoxDog sends a box each month that is filled with a wide assortment of goodies. It includes 2 kinds of 100% handmade treats made from the safest ingredients and vegan skincare. Members can also choose 2-3 toys, wearables, and other items to be included in their boxes. All of these in a box that's valued at up to $99! And for dog moms who have tough chewer at home, there's the Giant Quarterly BoxDog.
Deals:
Get a FREE Dog Saddle Bag with your first box on any multi-month plan! Use coupon code BAG.
Get 10% off on your first month when you sign up for a 6 month prepaid plan! Use coupon code 10OFF.
---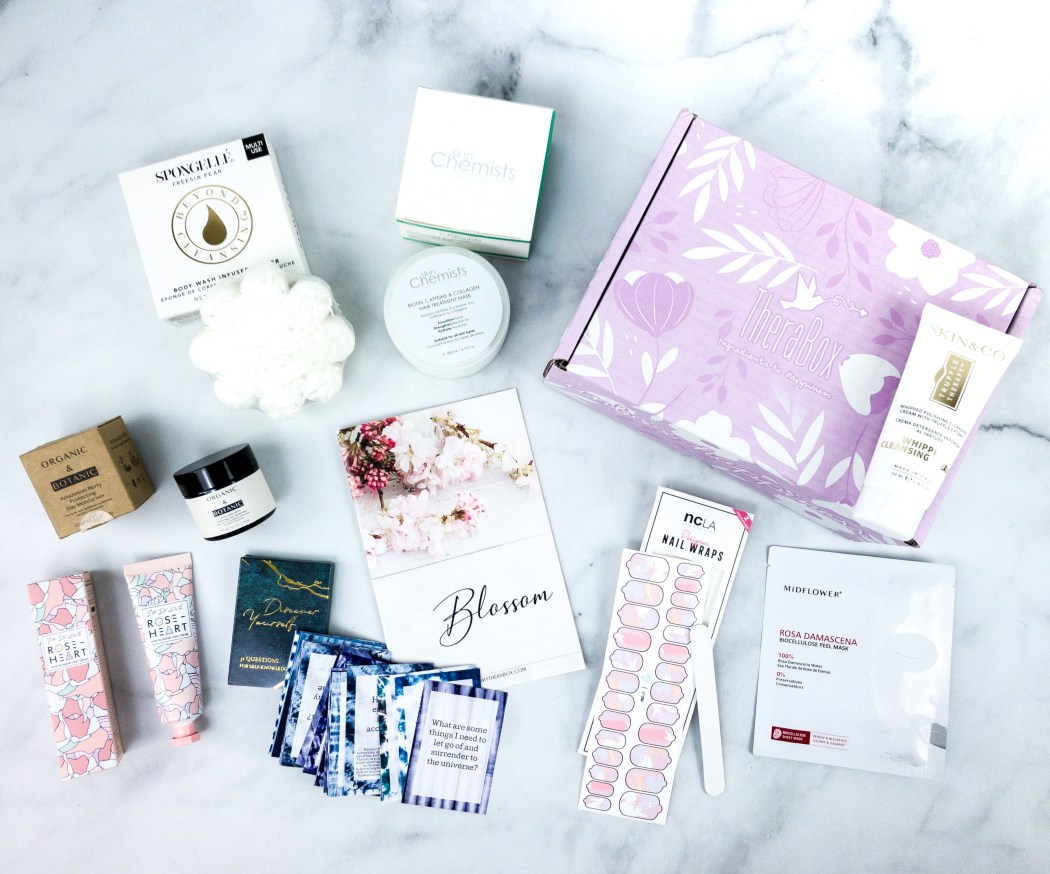 Image from: our review
Why We Love It: One way to take all the stress away our mothers feel is to pamper them, and TheraBox is the right subscription for it! It focuses on wellness and relaxation products, curated with the aim of encouraging a happier life! Each box contains 6-8 items that are generally natural, organic, and feel-good. True to their vision, they also incorporate at least 1 happiness boosting activity inspired by research in mindfulness, psychology, and neuroscience. Each item that goes inside the box provides happiness, relaxation, tranquillity, and inspiration. Keep your mothers' happy neurons flaring and make them feel cared for and loved with boxes that are differently themed each month!
Deal: Get 50% off your first box when you sign up for a 3-month subscription! Use coupon code HELLO50.
---
Image from: our review
Why We Love It: A piece of jewelry is one way to show your mommy how much you appreciate her. Rocksbox is the ultimate jewelry rental subscription. Get her pieces that determine her style from a profile created upon sign up. They'll send 3 gorgeous pieces for moms to wear as much as they'd like and return them whenever they're ready for the next batch! They also have a wishlist that can easily be updated to get the styles your mama would like to try. Who wouldn't love this convenient subscription that lets them glam up minus the hefty price?
Deal: Get your first month free! Use coupon code mommysplurgexoxo.
---
Image from: Home Chef
Why We Love It: Home Chef lets mommas take a break from grocery shopping by supplying fresh and easy recipes with pre-portioned and ready-to-cook ingredients. Subscribers can choose from a variety of recipes, and that's what makes them one of the best meal kit subscriptions available. They mean it when they say they have an array of meal choices because their offering includes dishes inspired by cuisines from Asia, Africa, and South America. Of course, they also offer traditional American home-style and steakhouse fare. It's an ideal choice for anyone who finds delight in trying new and unique flavors from around the world.
Deal: Get 50% off your first FOUR boxes - that's up to 18 meals FREE! Deal applies automatically, just visit and subscribe.
---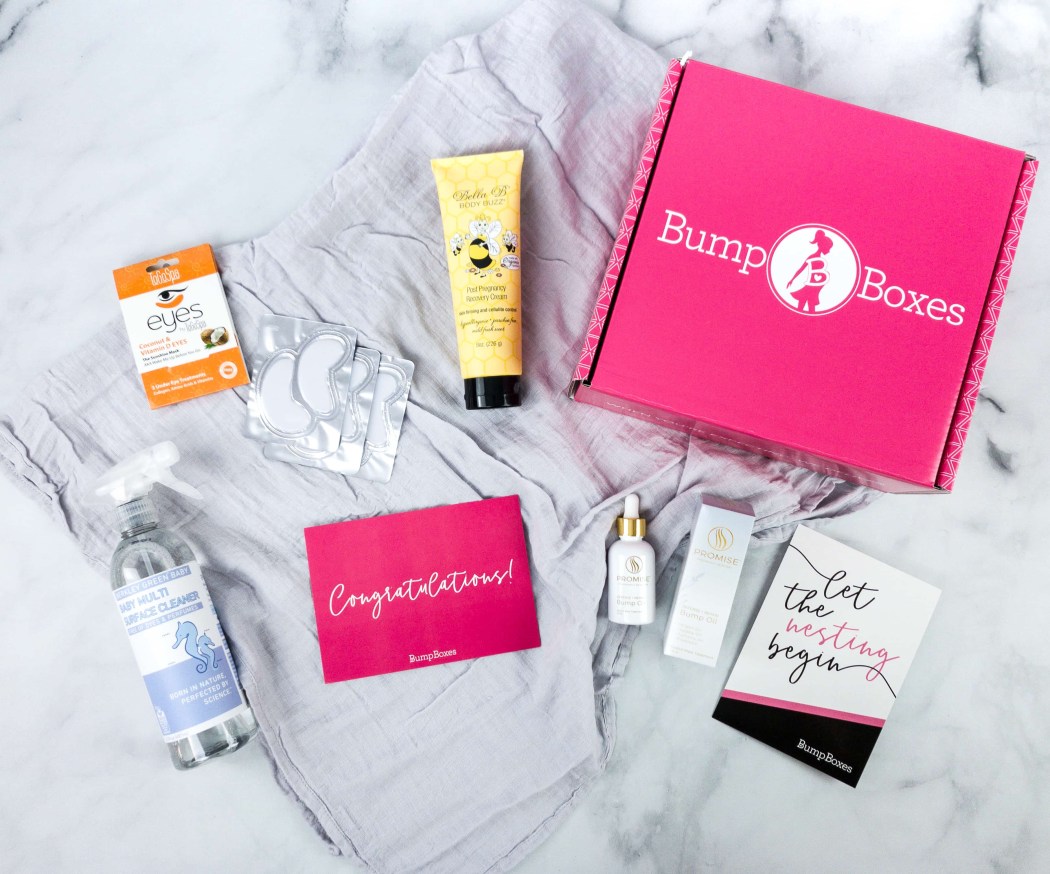 Image from: our review
Why We Love It: Being a mom is one of the most exciting feelings in the world. Keep yourself relaxed and comfortable as you near your due date with Bump Boxes. This monthly subscription provides healthy products made with no harsh chemicals to keep you and your baby safe even before childbirth! Each box includes 5 items that'll help promote healthy and fun pregnancy.
Deal: Get up to 50% off your first box, PLUS a FREE gift when you sign up for a six month or longer plan! Deal applies automatically, just visit and subscribe.
---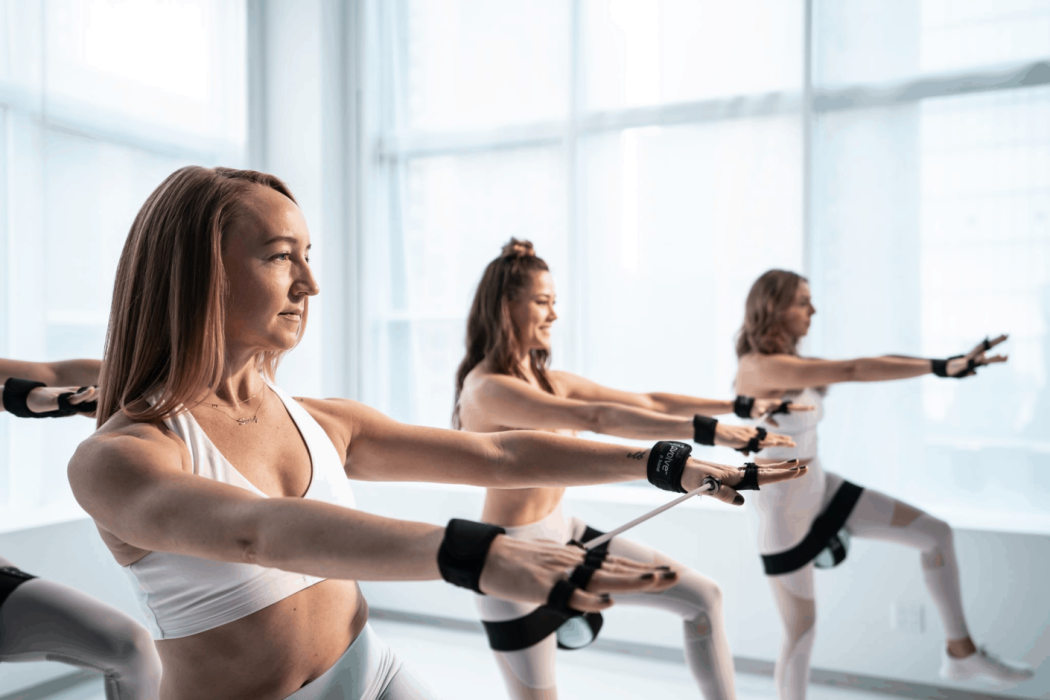 Image from: P.Volve
Why We Love It: Lots of things you want to do but not enough time? That's where P.volve comes in! It's a bold evolution in personal fitness, offering a service that allows you to stream workouts in the privacy of your own home using a "pre-hab" approach. It helps you transform your body by lengthening, strengthening, and toning muscles to eliminate bulk, inflammation, and risk of injury. They also have kits – Starter Kit, Signature Kit, Ultimate Kit, and Total Transformation Kit that sends equipment directly to your door to aid you in working out! Each kit includes on-demand and live virtual studio access.
Deal: Get 7 days FREE Trial! Deal applies automatically, just visit and subscribe.
---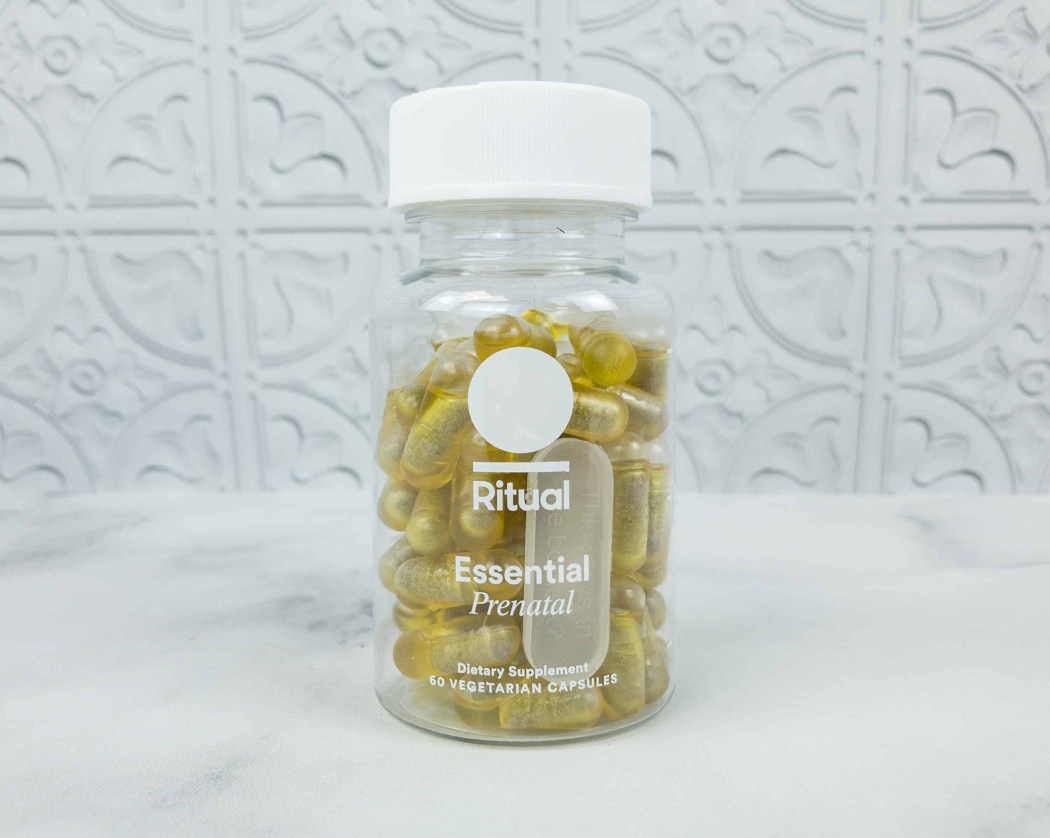 Image from: our review
Why We Love It: For your daily dose of vitamins, there's Ritual! They offer multivitamins that can help fill all the nutrients lost every day. There's Essential for Women 50+ to support healthy aging, Essential Prenatal with 12 key nutrients for before and during pregnancy, and Essential Postnatal for after childbirth. They use beadlet-in-oil encapsulation, which delivers nutrients better than regular capsules. These capsules are designed to dissolve later in less sensitive areas of the stomach, so you can take them even without food and are made with no additives or shady fillers, just clean ingredients! Each bottle contains 60 vegan capsules that are good for 30 days. These vitamins are also vegan-certified.
Essential for Men, Teen Boys, Teen Girls, and Kids are also available.
Deal: Save 5% on your first month when you bundle any 2+ Ritual products! Deal applies automatically, just visit and subscribe.
---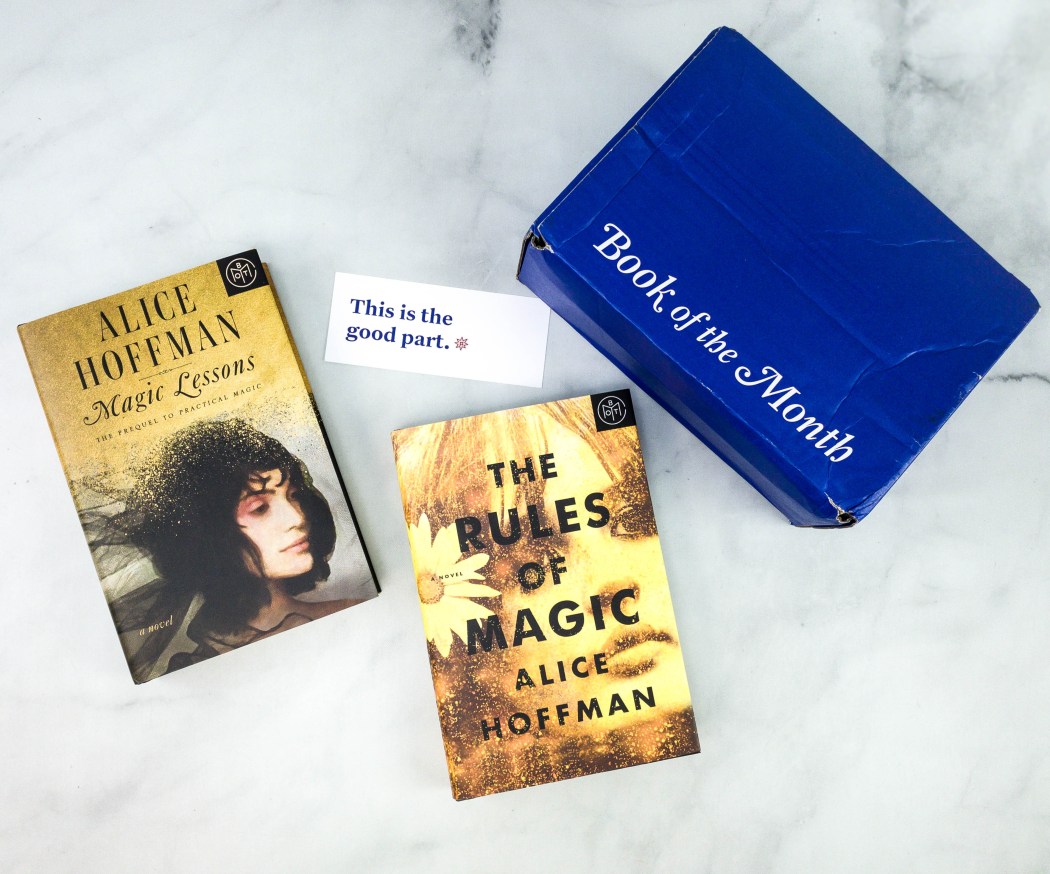 Image from: our review
Why We Love It: Aside from taking care of the family, moms also enjoy reading. Let them indulge themselves with some swoon-worthy books. Book of the Month finds five of the best reads for the month from a broad range of genres, with a mix of both fiction and non-fiction titles. Subscribers chosen title plus any additional will then be delivered straight to their doorstep! They'll also have access to BOTM App, where they can hear about new monthly book selections.
Deal: Get your first book for just $9.99! Use coupon code Get coupon from site and Use this link to subscribe.
---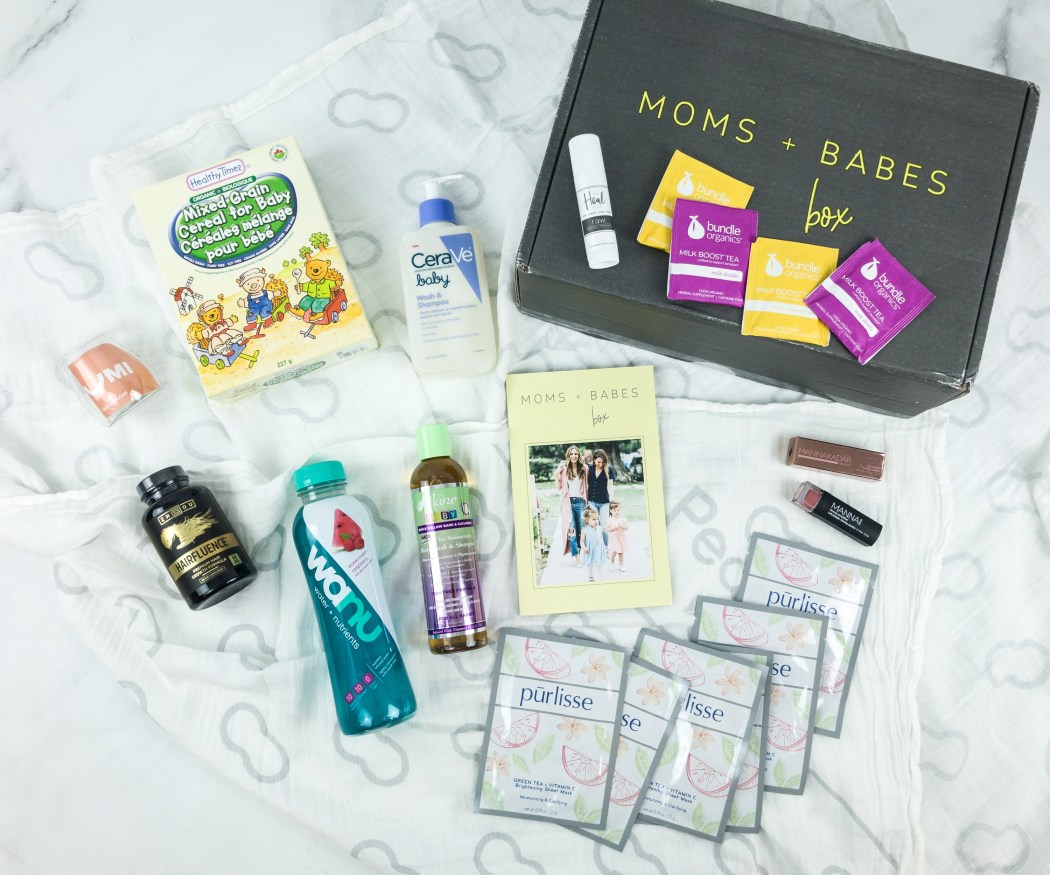 Image from: our review
Why We Love It: There are available subscription boxes for every mom out there, and one of them is Moms + Babes Box. It delivers a box filled to the brim with great items that both you and your kids can enjoy every season! Every box contains a mix of at least 10 full-size, premium items like toys, learning aids, and more for babies and wellness, skincare & other beauty items for moms. With this box, you'll get to spoil yourself and your kids and not feel guilty!
Deal: Get 15% off anything from the shop! Use coupon code HELLO15.
---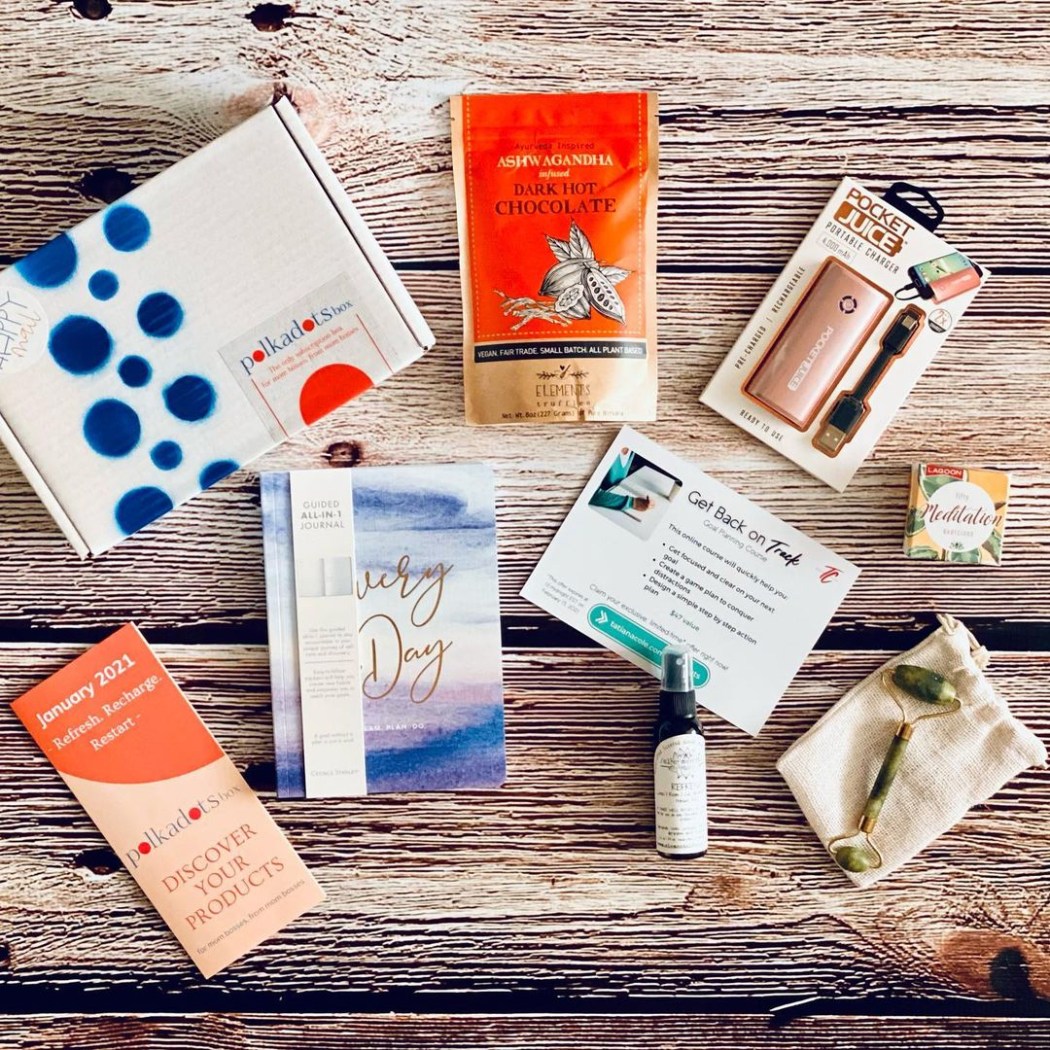 Image from: Polkadots Box
Why We Love It: Sometimes, mothers need a little break from the everyday hustle, and Polkadots Box gives that well-deserved pause for any moms. With busy mamas in mind, they thoughtfully curate boxes to bring a unique unboxing experience. Receive 5 to 7 full-size useful items from mom-owned businesses revolving around a theme each month! Such items include stationery, books, beauty products, snacks, and more.
---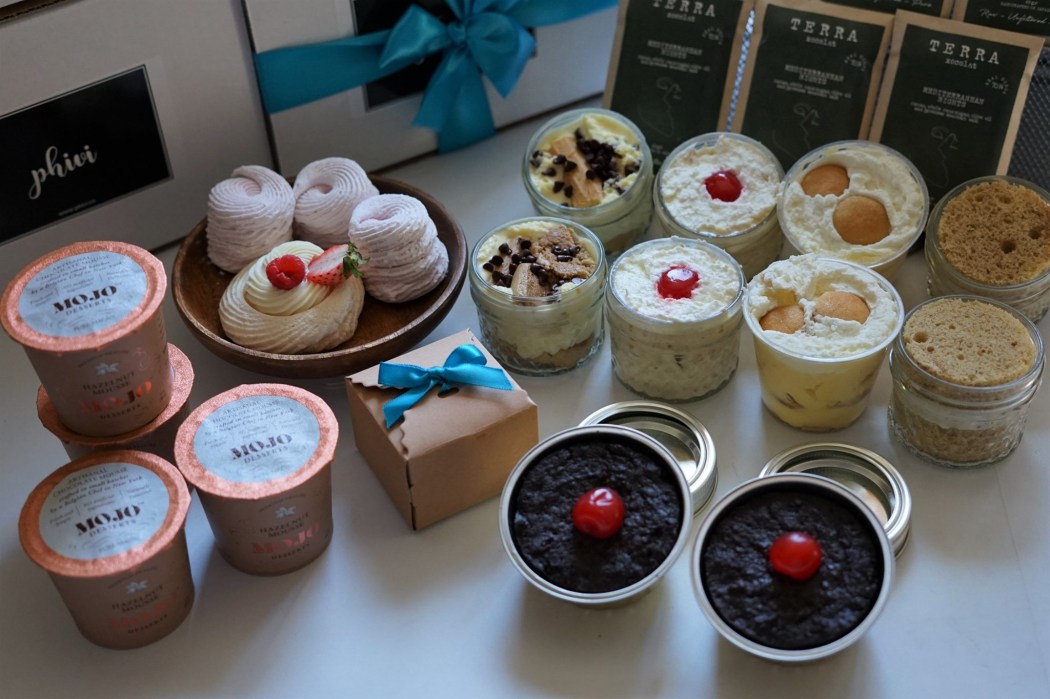 Image from: Phivi Artisanal Desserts Box
Why We Love It: Eating delectable treats while supporting a good cause, that's what Phivi Artisanal Desserts Box is baking! With different themes every month, you'll surely satisfy any cravings your sweet tooth has! Replenish your energy with an assortment of 8 or more desserts that are freshly baked, all-natural and handcrafted with care from small businesses in NYC using fine and fresh ingredients. Desserts vary each month and may include cakes, cupcakes, macarons, cookies, cake pops, brownies, truffles, and a lot more! Aside from directly supporting a local baker for every box ordered, Phivi also donates $1 to the rescue and rehabilitation of street dogs and cats in Baku, Azerbaijan.
---
And that sums up the best subscription boxes for moms!
Looking for more subscription boxes? Check out our list of all the best subscription boxes in every category!