Grandparents, a single word yet full of meaning. They're the ones who slip chocolates and candies even when your parents said no and the ones you sympathize with when your parents scold you. They're also the low-key teachers and modest best friends grandkids could ever wish for! Basically, they are the ones who spoil you with everything.
Older, but wiser. That's what grandparents are. An excellent way to give back the love and care they've given you is to treat grandma and grandpa with unique gifts they can look forward to! Whether it's a lifestyle box, a food/snack box, or even activity boxes they can enjoy on their own or with grandkids, these will surely bring smiles to their faces.
Develop tighter bonds with the grands with the help of the best subscription boxes for grandparents that they're sure to love! So gather round, and we'll give you ideas on what to gift the best grandparents in the world. Look into the list below and find ones you know they can't say no to!
The Best Subscription Boxes To Delight Grandparents With!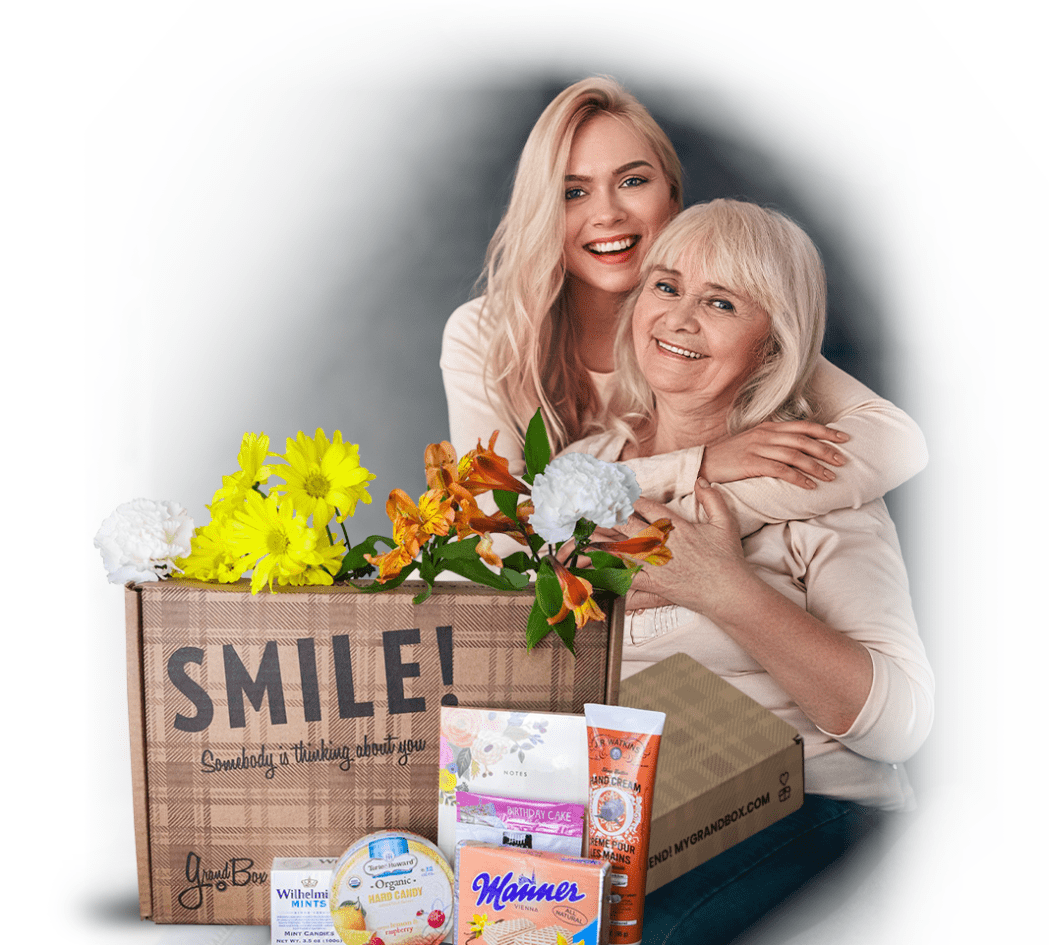 Image from: GrandBox
Why We Love It: Want to send your older loved one the perfect gift? If so, GrandBox is one of the best bets! It is the original subscription box for your 65-and-older loved ones that is sure to put smiles on their faces. Items inside each monthly box vary, making it a unique gift to send on their birthdays, anniversaries, or just because. It includes hand-curated delectable treats, personal care items, healthy snacks with dietary restriction options, and brain games to keep their brains sharp. And the best part is that you can include 4 photos and a heartfelt letter in every box! It's an amazing gift to send, not just for the holiday season but all year long.
See GrandBox Reviews for more information!
Price: Box costs $37.99 per month.
Deal: Save 15% off any purchase. Use coupon code HELLO.
---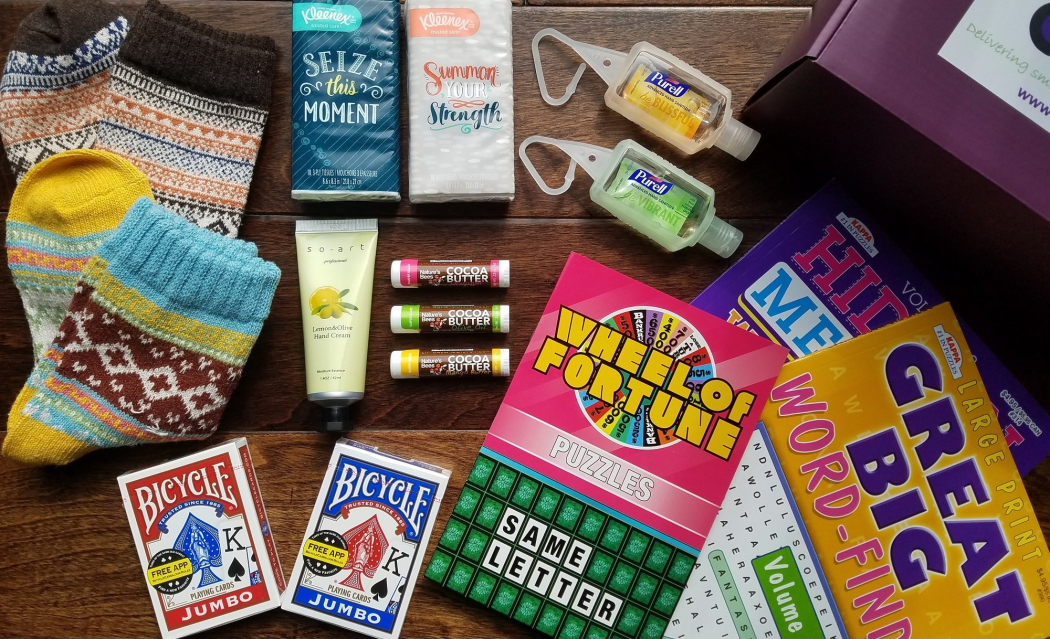 Image from: Care Box Co.
Why We Love It: You can spend more time with your grandparents through the Care Box Co. This subscription wants to bring smiles to grandmas and grandpas by sending boxes that are thoughtfully curated. You can choose from four different care boxes they offer:
Senior Gift Subscription – a box for veterans, retired Police officers or firefighters, retired teachers or educators. It includes an assortment of fun, functional, and comforting items with a great selection of candy, cookies, and popcorn.
Build-A-Care Box – a customizable care box to ensure your grandparents receive just what they need.
Caregiver Care Box – designed as a way of saying Thank You and You Are Appreciated. It is filled with hand-selected items like fun socks, hand creams, adult coloring books, bath bombs, an assortment of snacks, and more.
Sympathy Care Box – loaded with hand-selected items and a personal message to show sympathy and let them know you're by their side when they've lost a loved one.
You can also include personal messages and photos in each box if you wish so!
Price: Monthly care box costs $39.
---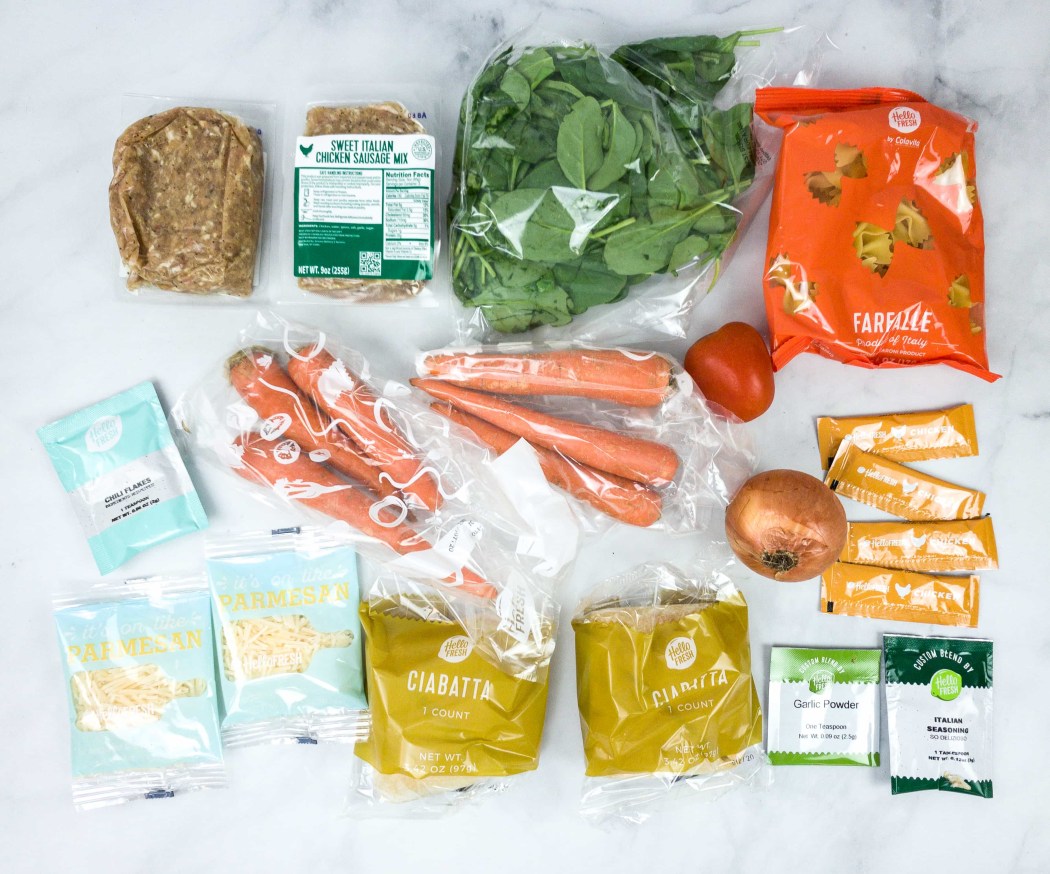 Image from: our review
Why We Love It: Family lunch or dinners feel extra special when you're in your grandparent's house, and Hello Fresh makes it easy for you to prepare meals healthily. This flexible meal kit subscription allows you to cook fresh, healthy, and gourmet meals on personal needs and preferences. Get pre-portioned ingredients along with easy, step-by-step recipes you can prepare for only 30 minutes. You can also personalize the plan and serve your family, including grandma and grandpa, delicious home-cooked!
Head on to Hello Fresh Reviews and Hello Fresh Vegetarian Reviews, most of which are written by a grandma that subscribes to increase the plant-based sources of nutrition in grandpa's diet!
Price: Meals start at $69 per week.
Deal: Get $80 off on your first FIVE boxes + FREE Shipping on your first box! Deal applies automatically, just visit and subscribe.
---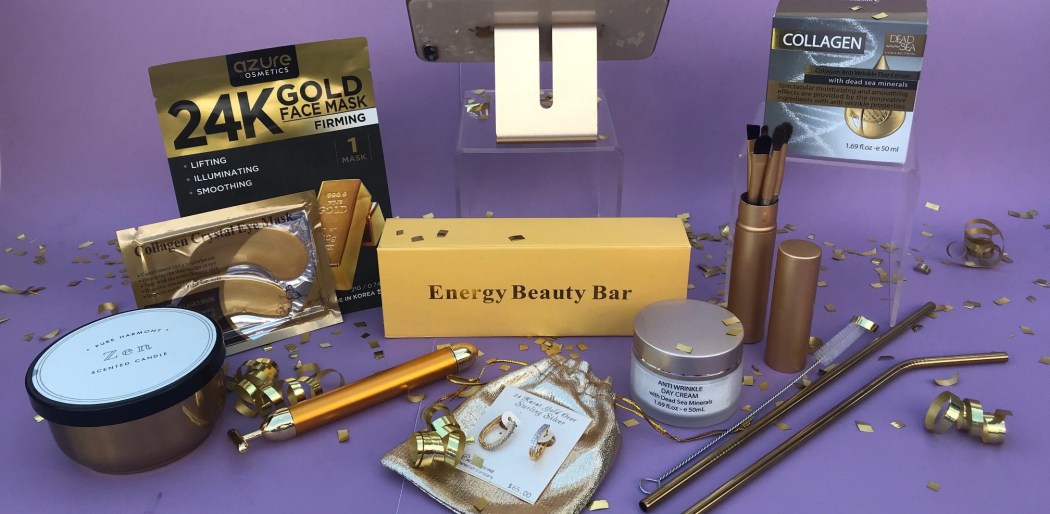 Image from: The Golden Years
Why We Love It: You can help keep your grandmother look gorgeous and fabulous even when they're 50 or over! The Golden Years Box is a monthly subscription that sends beauty products, accessories, health & fitness, and lifestyle items to gorgeous women. They want to inspire women to live, nurture, and celebrate their golden years. Each box includes 5-8 items like hydrating socks, vitamins and supplements, teas, scented candles, day cream, and more! All products are curated for the wellness and changing needs of women 50+ reaching midlife.
Price: Subscription costs $49.95 per month.
---
Image from: LegacyBox
Why We Love It: Preserve old videos and photos so you can cherish them more with Legacy Box. You'll never have to worry about videotapes being broken or photos damaged by changing weather. They convert videotapes, film reels, photos, and slides to a more digital way – either cloud storage, USB flash drives, or DVDs so you can basically look back at them in any device you have in your home whenever you feel like watching them again or whenever there are family reunions or gatherings! Choose what kit you need: 2 Item Starter, 10 Item Family, 20 Item Closet, or 40 Item Trunk. Fill your Legacybox kit with tapes, films, photos, or audio recordings, and they'll do all the work for you! With this subscription, you can now relive wonderful moments.
Price: Prices start at $59.98
---
Image from: Classic Candy Box
Why We Love It: Why not gift your grandparents with candies that can bring them back to their childhood years? Classic Candy Box sends classic candies from the 40s, 50s,60s, 70s, and 80s. Take your grandmas and grandpas down the memory lane with candies they've enjoyed during their younger years. Each box comes with 1 lb-1.5 lb of full-sized, hard-to-find classic candies (at least 25 pcs) varying in chocolates, chewy candies, and anything in between throughout the decades. You'll surely make your aging loved ones happy with the gift of their youth.
Price: Receive full-sized, hard-to-find classic candies throughout the decades for $24.97 per month.
---
Image from: our review
Why We Love It: Every Kiwi Crate Box includes creative STEAM (science, technology, engineering, arts, and mathematics) projects designed to be perfect for kids ages 5-8. Each month will have a new theme, with all the materials and inspiration for kids to build, make, and develop their creative confidence. It comes with quality materials, hands-on learning, and 2-3 projects every month. You'll also receive "Explore!" Magazine, with additional information, stories, projects, and crafts, as well as a great library guide so you can check out books to go with the monthly theme! With this subscription, kids can seek help from the elderly, which will create a fun bonding moment! All the grandkids will sure to enjoy and will gift them EASY quality time!
See Kiwi Crate Reviews to learn more about the crafts and activities in each box.
Price: Subscription costs $19.95 per month.
Deal: Save 50% on your first month! Use this link to get the deal.
---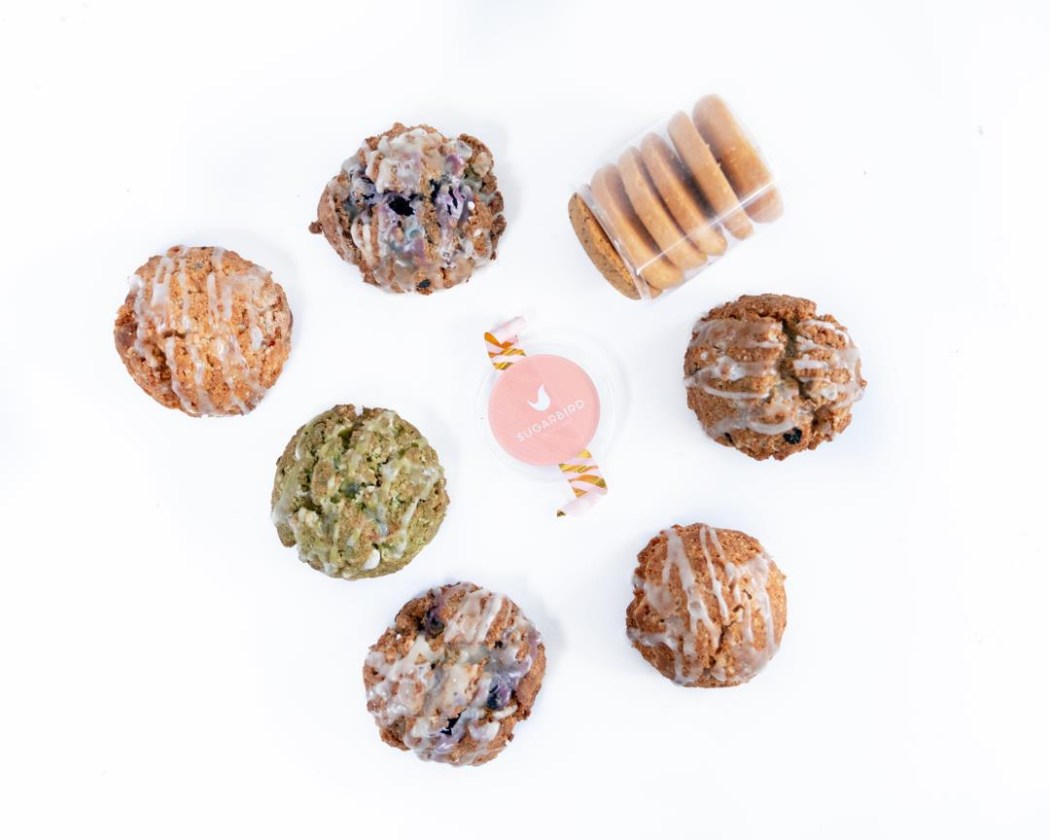 Image from: Sugarbird Sweets
Why We Love It: Enjoy an afternoon tea at home with your grandparents paired with sweets and treats from Sugarbird Sweets. They transform scones with buttery, moist bites with simple and all-natural ingredients. Their Afternoon Tea In A Box is a perfect gift for elders. You'll receive tea sandwiches, scones, shortbreads, cheese, tea bags, a disposable tiered stand, and a card wrapped in Japanese Shibori-style tie-dyed cloth that you can also use as a table cloth, table mat, scarf, headband, or just a wrapping element. You also have the option to choose vegan, wheat-free, or regular scones. This will make a simple afternoon tea to a fun bonding moment with grandmas and grandpas.
Price: The scones + tea subscription costs $45 a month, while the scones-only subscription costs $40/month.
---
Image from: One-Per-Week
Why We Love It: One-Per-Week allows you to write letters to your loved ones, especially to your beloved grandparents. Make them feel loved and cared for by sending them amazing cards with your own heartfelt message. Each box contains four themed greeting cards, a coordinating pen, and sometimes, they also include a surprise gift! Whether you want to greet them a happy birthday, happy holidays, ask them how they're doing, say thank you, or just because, this subscription is a perfect choice!
Price: Start writing letters and surprise your family and friends for $25 a month. OPW Stamps subscription is $10.50 a month.
---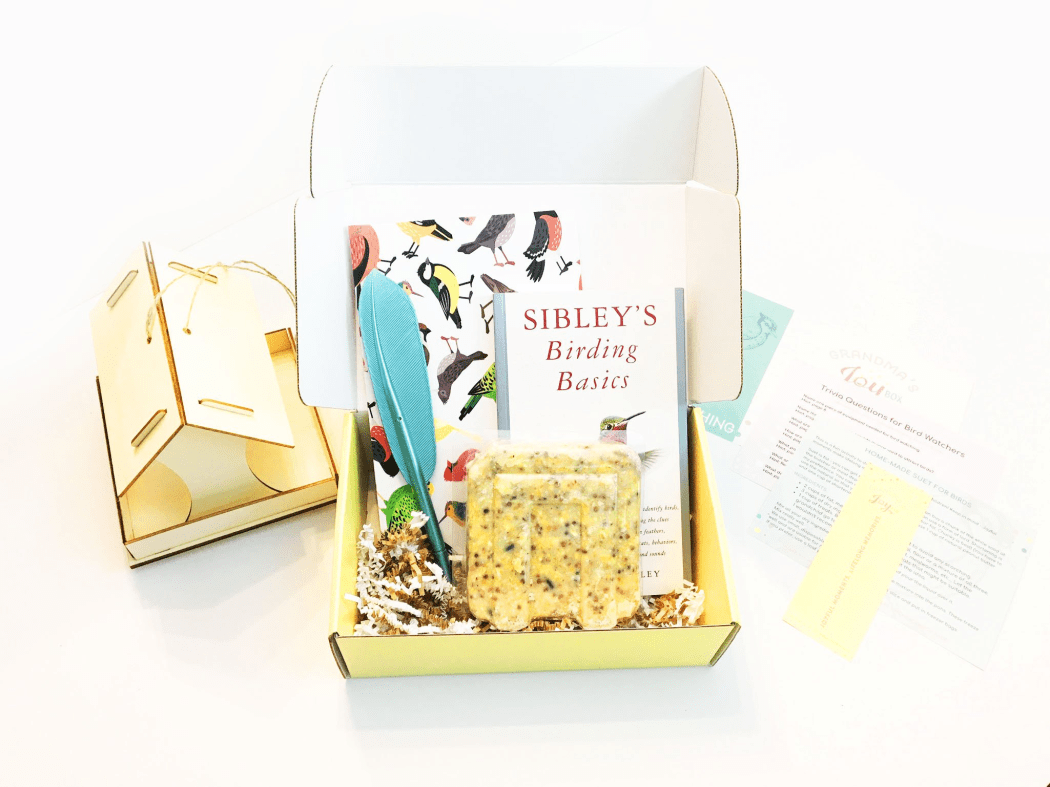 Image from: Grandma's Joy Box
Why We Love It: Grandmoms can create more fun memories with grandkids with the help of Grandma's Joy Box. It is a monthly subscription that celebrates togetherness and the joy of being a grandmother. Each thoughtfully curated box revolves around a theme with 4-6 items, including a book you can read-aloud to grandkids, coordinating crafts, and activities you can do together to build joyful moments you can cherish in your heart forever. Past themes include Traveling with Grandma, Reading with Grandma, Treasure Hinting with Grandma, and more.
Price: For $34.99 per month receive a box full of creative ways to make memories, and enjoy time together with your grandkids!
---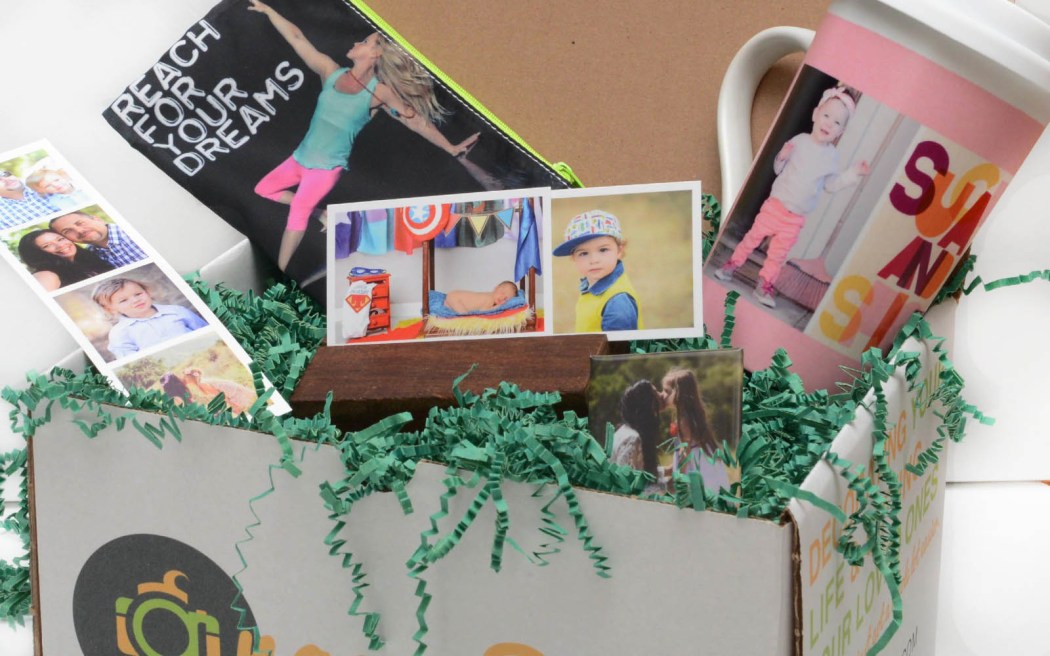 Image from: GingerSnapCrate
Why We Love It: GingerSnapCrate is a photography subscription box that adds artistic touches to your photos. The Crate Membership is the ultimate photo book subscription that's perfect if you are fond of taking a lot of precious memories in the form of photographs. All you have to do is upload your gallery online, and they'll do all the magic for you! They'll edit and send your prints in a box, making it a perfect gift for anyone, especially for your fave adults. Each box includes different styles of prints, drinkware, home décor, inspirational posters, device cases, and more. Having a professional digital artist design every element of your photo book is no longer a dream as they'll turn your beautiful photos into masterpieces!
Price: Subscription is $125/mo.
---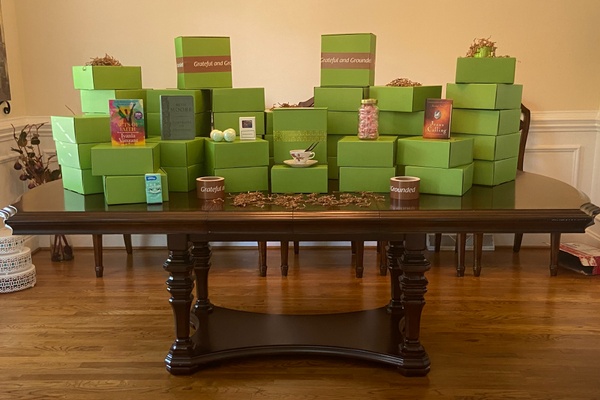 Why We Love It: Give your granny something in return for all the love and care she showered you with. Genevas Grove is a monthly subscription box thoughtfully curated and designed with mature women in mind. It is designed to express love not only for oneself but to show someone who made your life meaningful, like your grandparents! This subscription sends monthly boxes jampacked with 8-10 inspirational and uplifting products that allow anyone, especially the elderly feel loved. Cause it's not just a box of stuff, it's hugs and kisses!
Price: Monthly subscription is priced at $42.97.
---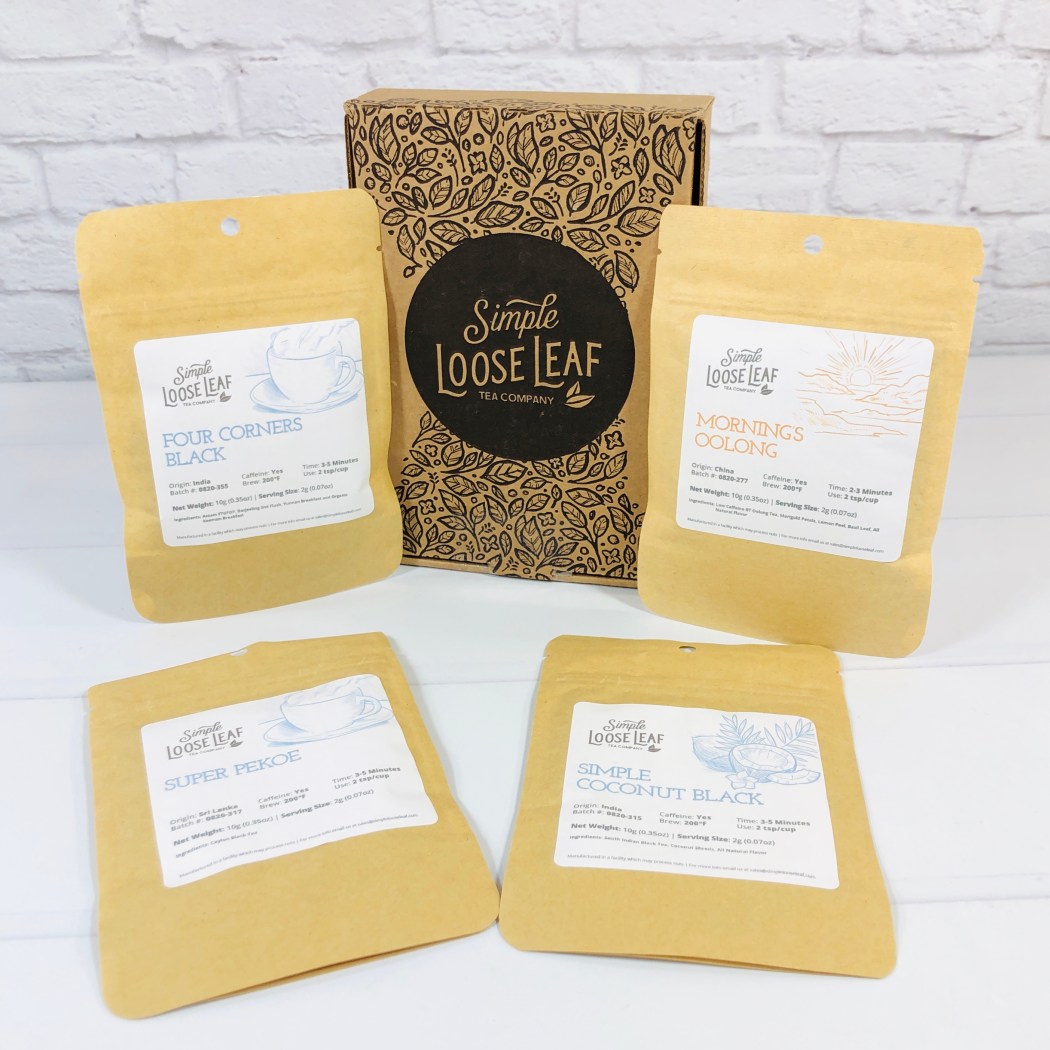 Image from: our review
Why We Love It: Elders love sipping a warm cup of tea on their balcony, so give them a unique variety of four hand-selected, loose-leaf teas with added goodies from Simple Loose Leaf Tea. Each month, grandparents can take delight in exploring new flavors ranging from sweet to earthy to strong. Choose your desired tea box type – Black, Green, Herbal, or get them all in a sampler pack. The box comes with helpful tasting notes and 4 USA-made Linen filters for easy steeping. Elders will definitely find their perfect cup of tea from this box!
Check out Simple Loose Leaf Tea Reviews to know more.
Price: Get loose leaf teas for $17.95 per month.
Deals:
Get $3 off on your first tea order! Use coupon code 3B1TEA.
Get $5 off on your first box! Use coupon code 05BOX001.
---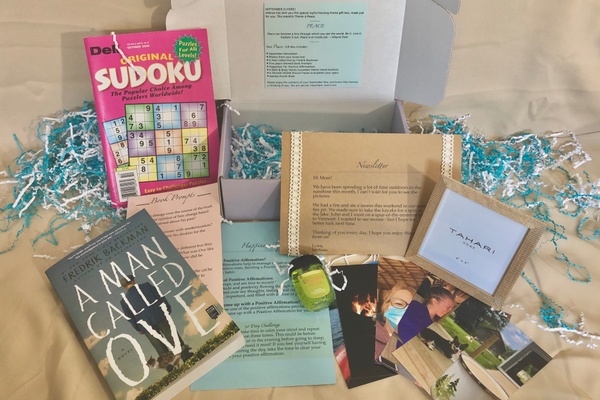 Why We Love It: Give the gift of joy to your aging loved ones by sending them The Joyful Nursing Home. Each box is designed to make them feel loved, cared for, and entertained. It includes puzzle books, craft projects, novels, 5 photos printed and tied up in a bow, a monthly happiness tip to help them have a positive and healthy mindset, a surprise item, and a personalized newsletter. This subscription is an ideal way to show grandparents that you remember them at all times, even when there are restrictions that keep you apart.
Price: Get the box for $44.95 a month.
---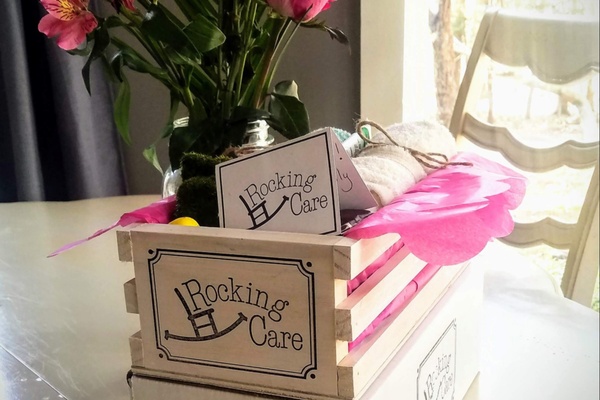 Why We Love It: Rocking Care Box is a monthly subscription designed to give extra loving care to seniors. Each crate is thoughtfully curated by a professional to help meet the needs of grandparents. It is filled with uplifting and functional items that make life easier. There are also nostalgic candies and seasonal goodies, decorative gifts, activities, and keepsakes to keep their minds active and young. You can choose from four subscription plan they currently offer:
The 4 Seasons Rocking Care Box Plan – filled with the best of each season.
The Essentials Box – includes useful items such as nail care, hair care, body and bath, and other extras.
Silver Single – comes with 20 different items ranging from activities to snacks, to lifestyle items, to beauty products.
Platinum Plan – contains brain-stimulating activities, candies and snacks, lifestyle items, and beauty products delivered 6 times a year.
And to make it more personalized, you can also include a message and a photo in each box!
Price: Subscriptions start at $29.95 per shipment.
---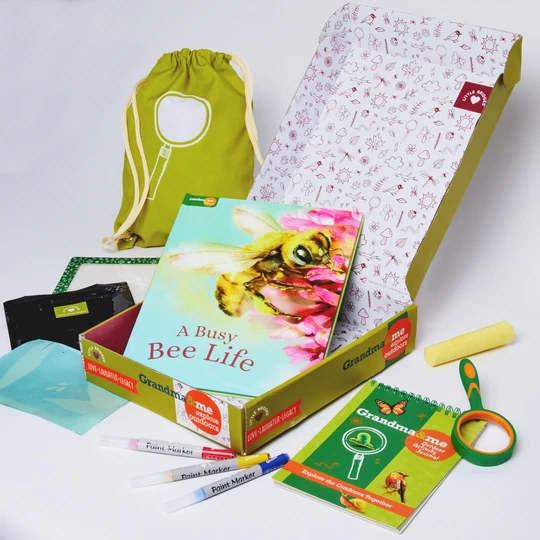 Why We Love It: Little Bridges is a fun-filled activity box for kids designed to create wonderful moments with their favorite grandma! There's two available Grandma & Me box you can choose from: In The Kitchen, which includes a read-aloud cooking-inspired book, one activity recipe journal, a keepsake potholder for grandma, a keepsake apron for the grandkid, and a fabric paint for decorating or personalizing both the potholder and apron and Explore Outdoors, which comes with a read-aloud nature-inspired book, one outdoor activity journal, drawstring backpack, magnifying glass, and solar print kit, and fine-point pens and sidewalk chalk. Each box is designed to develop a child's literacy and socio-emotional skills, strengthen the bond between granny and their grandkids, and encourage meaningful conversations.
Price: The box costs $34.95 a month.
---
And that sums up our list of the best subscription boxes for grandparents! Have you decided on which one to give them?
If you want to see more, you can check out our complete list of the best subscription boxes in every category!