One brilliant way to celebrate Father's Day and show dad, daddy, papa (or the father figure in your life) how much you love him and appreciate all his efforts is to surprise him with gifts that keep on giving! Craft beers, meat for grilling, grooming essentials, or things that can help them cope with becoming a new father can all be found in subscription boxes. With so many options around, you'll definitely discover one that fits his mold!
Getting dad a subscription box for Father's Day will make sure he gets the highest quality of products that dads truly enjoy, things that are practical, useful, and best suits their interests. Not only on Father's Day, but any time of the year!
If you're stumped on what to get Dad this Father's Day, we're here to help you figure things out. Celebrate a special day for dads with our list of the best father's day subscription boxes they will surely love!
The Best Father's Day Subscription Boxes For Amazing Dads!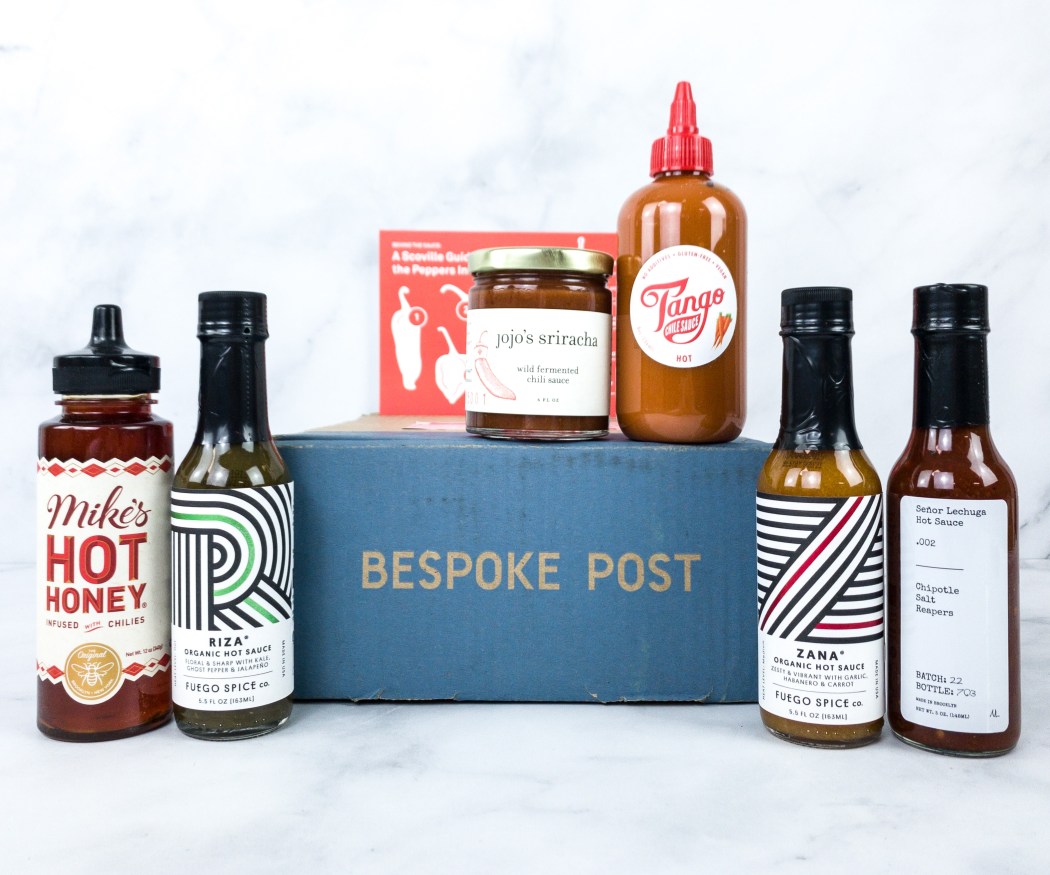 Image from: our review
What You Get: Bespoke Post is all about elevating small parts of Dad's everyday life with high-quality crafted gear, accessories, and goods! Its unique model lets subscribers select what kind of boxes they're most interested in, making sure that they only get boxes that are right up their alley. Each box is curated around a specific theme with a personalized mix of products packaged together just for your papa's interest. And for those who like surprises, you can choose to receive their automatic monthly selection. Items are unique and fun, making it a big bang for your buck!
Check out Bespoke Post Reviews to see past box contents.
Price: The box costs $49 per month for members and $70 for one time boxes.
Deals:
Save $9 on your first box! Use coupon code FREEBEER.
Get a Mystery Box with your first Club shipment! Use coupon code BOXFREE.
---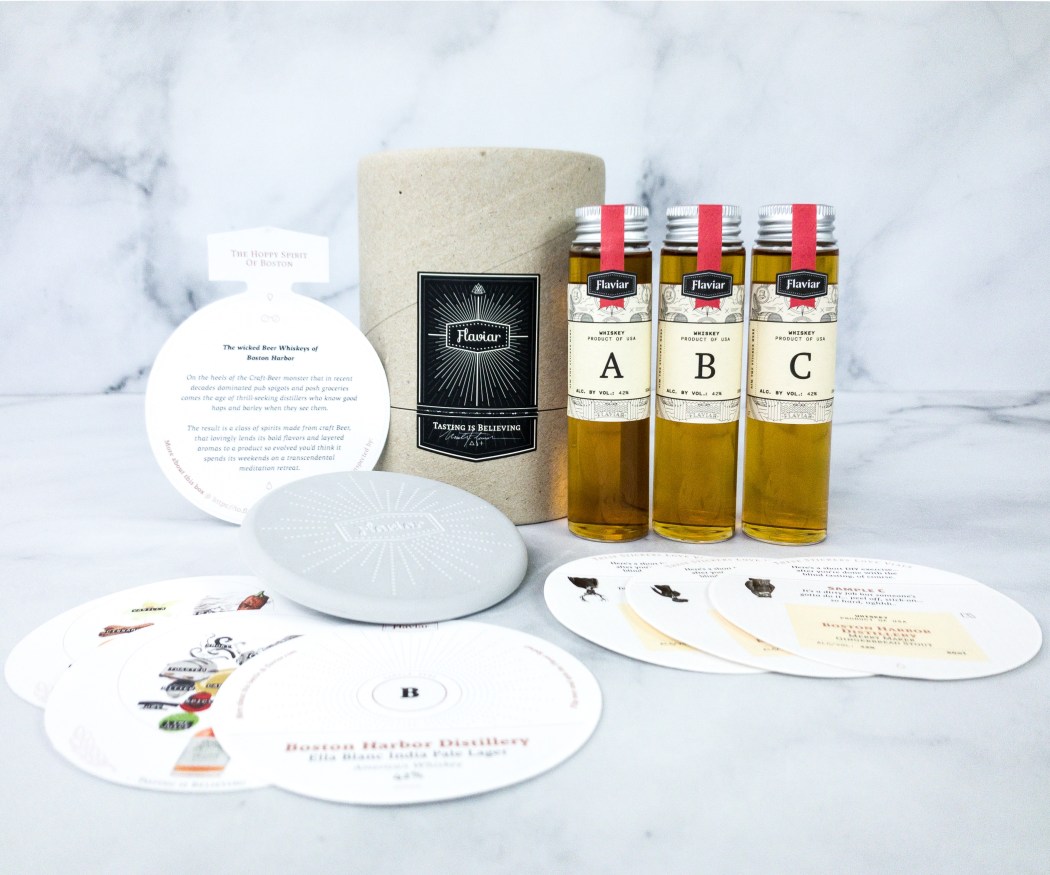 Image from: our review
What You Get: Give your dad the best spirits to taste and discover with. Flaviar offers a membership for those who are interested in discovering the finest spirits! Not only do they send personalized samples and complimentary bottles, but they also give exclusive access to extremely rare and hard-to-find alcoholic beverages from around the world. Every quarter, fathers can get a tasting box (three 50ml samples) as well as a full-size bottle of their choice with flavor profiles and a coaster. Other perks include free live tasting events and member pricing in their shop! It's a liquor connoisseur's dream come true!
Visit the Flaviar Reviews to learn more.
Price: Annual gift memberships start at $99 for Standard, $179 for Premium, and $279 for All Access.
---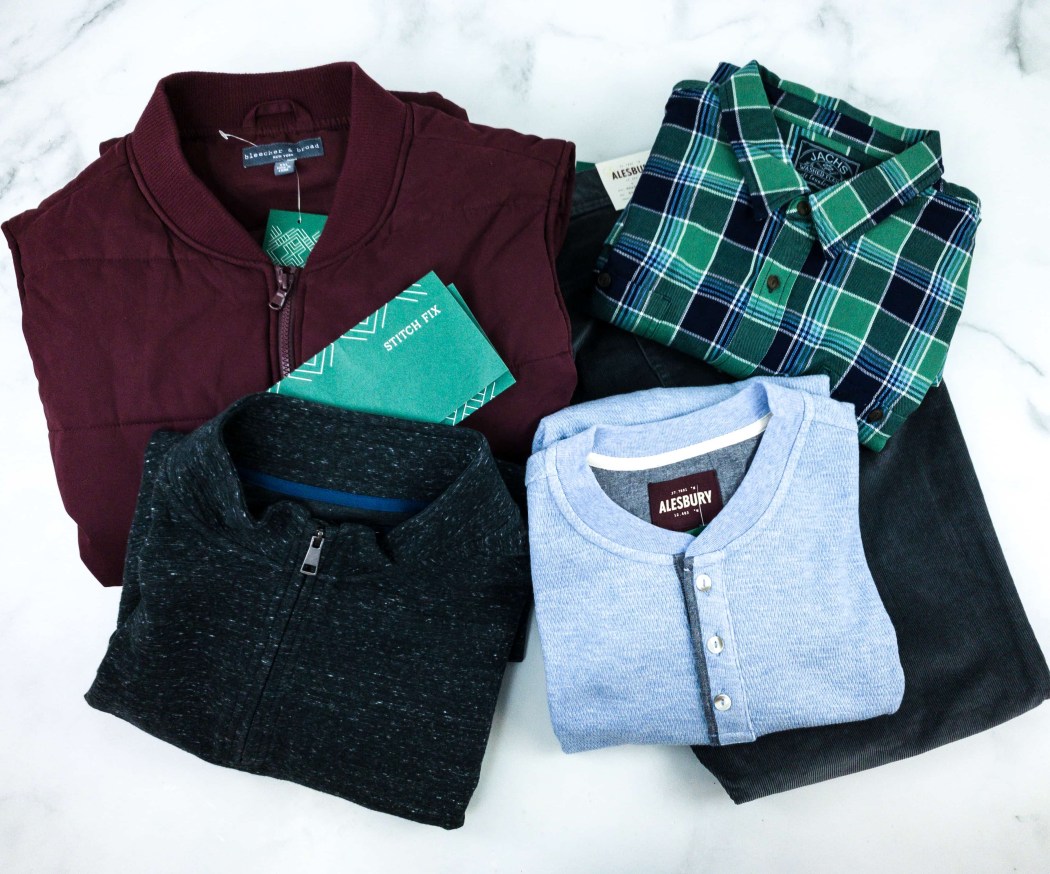 Image from: our review
What You Get: Dads need not worry about styling themselves as Stitch Fix Men can do it for them! The subscription is like having their own personal stylist who will choose up to five clothing and accessories based on the style profile that they'll fill out upon sign up. They can also leave notes to their stylist on what they prefer and don't like so they can find the best items for your dad! Featured brands include Ben Sherman, Original Penguin, Scotch & Soda, 7 For All Mankind, Mavi, and Converse.
Take a look at the Stitch Fix Men Reviews to know more!
Price: Styling fee is $20 per box. If you decide to keep everything, you save 25% on your whole fix.
---
Image from: our review
What You Get: Dads take care of our lawns, and their only desire is to get rid of unwanted grasses. Sunday provides simple and smarter lawn care without the toxic stuff. It is a subscription box custom-made on your lawn's soil and climate to bring healthy and vibrantly green lawns! Nutrient pouches are made with ingredients like seaweed and molasses, making it a safe product to use for your lawn. All you have to do is attach these pouches to a hose and sprinkle it. This subscription will definitely give what Dad desires – the best lawn! On top of it, a portion of every sale goes to helping people reconnect with nature and preserve habitats across the country!
Read Sunday Reviews to find out more about how this subscription works.
Price: Starts at $129 per year for a small lawn for 3 seasonal shipments.
Deal: Get $20 off your order + a FREE Soil Test! Use coupon code HELLOSUBSCRIPTION20.
---
Image from: our review
What You Get: Never have to worry about the best outfit as you go out to the coast because Beachly Men's Box will deliver it 4 times a year! Beach buddies will definitely love this subscription as it sends a curated box of premium, Coast-inspired apparel, depending on your style preference. Each shipment contains 4-5 premium products from top brands and hottest newcomers that are definitely showing what coastal style is all about. It includes apparel, accessories, and lifestyle items to show off beachy vibes. You can also help save our seas as proceeds from every box sold fund beach cleanups hosted by Heal The Bay.
See more on Beach Themed Subscription Boxes here!
Price: The subscription costs $99 every 3 months.
Deals:
Get a FREE BONUS BOX ($100+ value) with your first box! Use coupon code BONUSBOX.
Save $30 on your first box! Use coupon code BEACHDAY30.
Get 20% off your first box! Use coupon code HELLO20.
---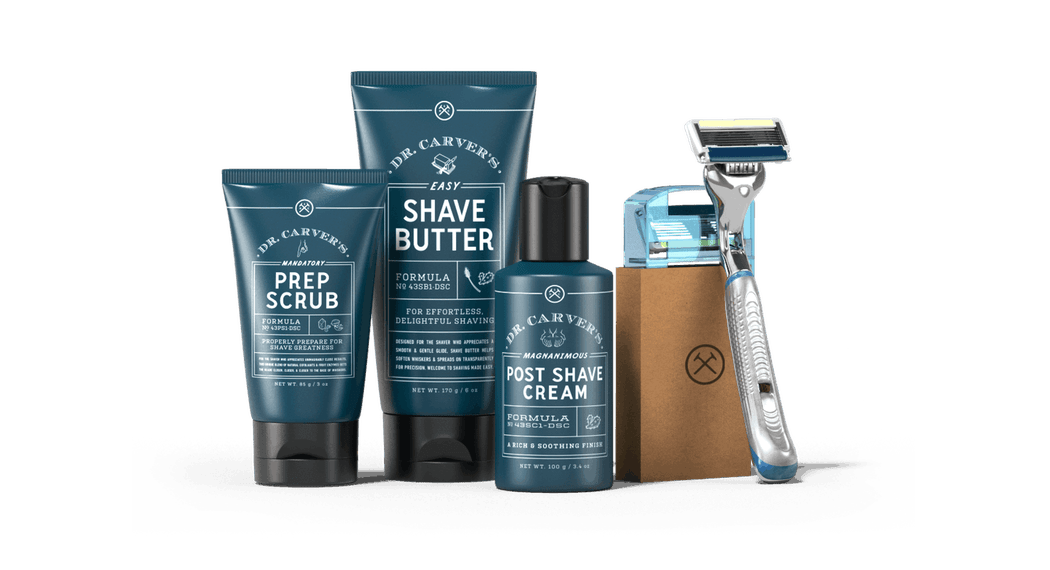 Image from: Dollar Shave Club
What You Get: Razors are one of the men's most essential grooming needs, and of course, they will want only the best ones out there! With Dollar Shave Club, no more hassle shaving beards. Get the starter set and receive razor blades, the handle, and a trial-sized version of shaving products. The succeeding box comes with razor refills, so every gentleman will never have to deal with dull blades. With this box, dads can get that clean and refreshing look with every shave!
See Dollar Shave Club Reviews for more information about this subscription.
Price: Subscription costs $20 every other month.
Deal: Get your first Starter Set for FREE! Deal applies automatically, just visit and subscribe. Just pay the shipping of $5.
---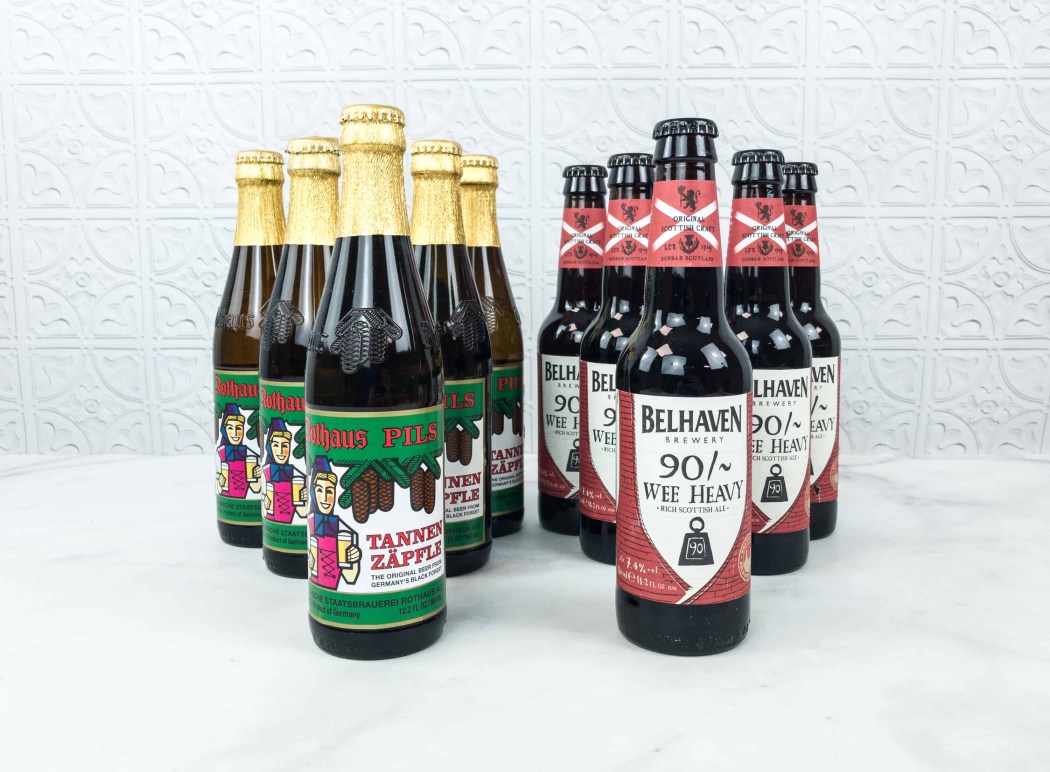 Image from: our review
What You Get: Give your dad the gift he'll surely be delighted to receive – beers! Microbrewed Beer of the Month Club provides members with hard-to-find craft beers and club exclusive selections. These beers are crafted from international breweries and the US and are focused on quality, freshness, and variety. Choose from 5 unique beer clubs they offer (The US Micro-brewed Beer Club, The US and International Variety Beer Club, The Hop-Heads Beer Club, The International Beer Club, and The Rare Beer Club), so fathers can discover the world's best craft beers without leaving their home. Each shipment is complete with detailed tasting notes, beer & brewery profiles, and suggested pairings. Fill your dad's fridge and let the good times roll!
Visit our Microbrewed Beer of the Month Club Reviews to find out more.
Price: Subscription starts at $31.95 per month, plus shipping.
Deals:
---
Image from: GQ Best Stuff Box
What You Get: Finding a gift for dads may be challenging but not with GQ Best Stuff Box on the side! This quarterly subscription is curated by GQ editors and includes the latest and best stuff in apparel, men-friendly accessories, grooming, and lifestyle. Each box is a collection of must-have products that are hand selected, rigorously tested, and totally recommended by their team of editors to give dads the best manly experience! Valued at $200 per shipment, it's the best gift subscription choice for dads on Father's day and beyond.
Check out our GQ Best Stuff Box Reviews for more info!
Price: The subscription costs $50 per quarter. Gift subscriptions are available for a 6-month plan (2 boxes for $100) and a yearly plan (4 boxes for $190).
---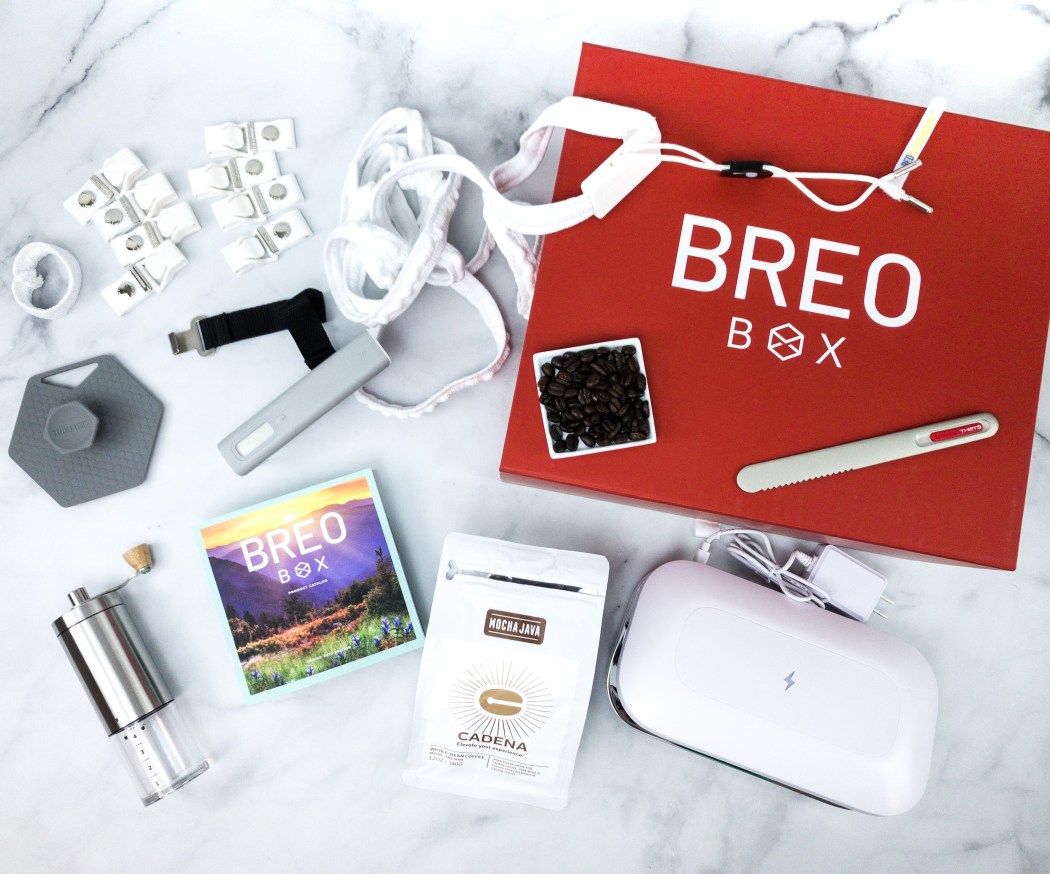 Image from: our review
What You Get: Health, fitness, tech, and lifestyle essentials – you can get them all in Breo Box! This luxury subscription serves as a helpful companion to every man's journey, including dads, towards a better and healthier lifestyle. Each box has a value of up to $300+, and contents are curated around the season, so expect to get stuff that is exactly what you need at that time. It always includes fun items and even extras that make the box really jam-packed every quarter.
See more when you visit Breo Box Reviews!
Price: The box costs $159 per quarter and $579 when you prepay for a year!
Deal: Get $15 off your first box! Use coupon code hs15.
---
Image from: Dad Jokes T-shirt Club
What You Get: Dad and their dad jokes are an inseparable match, and there's even a subscription about it! Dad Jokes T-shirt Club makes sure dads are supported with their humor. This subscription is an ideal gift to dads who always have dad jokes on their sleeves. Every month, a new mystery tee will be sent to the humorous (or not) man of the house, printed with corny, (sometimes) funny, and quirky jokes. Each shirt celebrates the kind of jokes dads would laugh at and kids would frown at! They're not actually bad jokes, just dad jokes that are definitely not rad jokes, which will fill their closet up and be kept in a dad-a-base!
Price: Delivered every month for $15.99.
---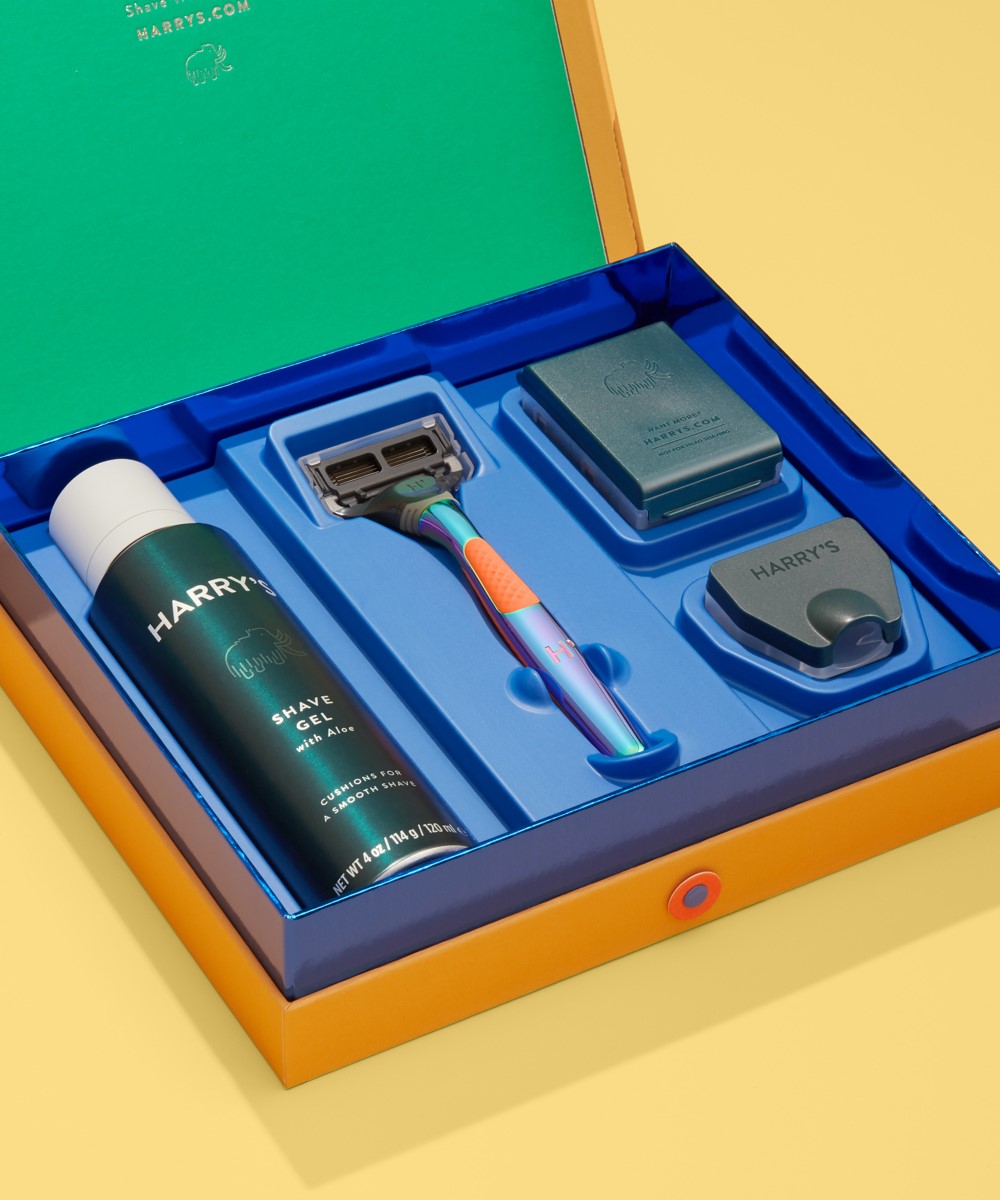 Image from: Harry's
What You Get: For men's grooming, there is Harry's! From head to toe, they have all kinds of products dads can feel good about using! Get a starter kit and receive a weighted rubberized handle, five razor blades cartridges, foaming shave gel, and a travel blade cover. Refills follow after the starter kit, with your choice of 8 Blades, 8 Blades & 1 Gel, or the Family Plan, which includes 16 blades and 2x foaming shave gels. With Harry's, you can have everything you need for a nice, clean shave! They also donate 1% of sales to nonprofits to bring quality mental health care for men everywhere.
Visit our Harry's Reviews to find out more about this shaving subscription!
Price: The starter set costs $13.80, the blades refill is $16, 8 blades & 1 gel is $21, and the Family Plan is $35.
Deal: Get your first set FREE! Use this link to get the deal. Just pay $3 shipping!
---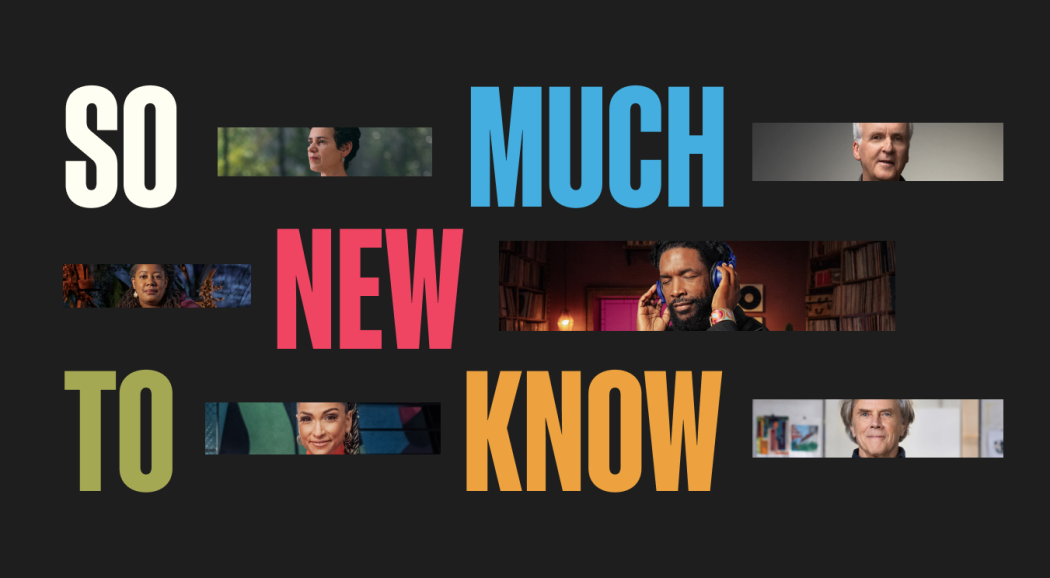 Image from: MasterClass
What You Get: Life is a journey of endless learning. Dads can take classes right at the palm of their hands with MasterClass! It is an immersive online experience that offers access to genius by allowing anyone to take online classes with the world's best. Find different classes in which dads can submerge themselves into – arts & entertainment, food, sports, writing, business, music, and much more! Each class has at least 20 lessons, and each lasts 10 minutes on average. Some of the instructors include Christina Aguilera, Serena Williams, James Patterson, and more! These video courses are 100% exclusive – MasterClass produces the courses directly with the instructors to capture exactly what the masters want to teach.
Check out the MasterClass Reviews to learn more.
Price: The subscription costs $180 per year.
---
Image from: our review
What You Get: Watches are one of the most sought-after accessories for guys. Complete your dad's look with watches that match their outfit. Watch Gang is a monthly subscription that caters to those who love to accessorize with different types and styles of timepieces. They partner with a new brand each month to ensure you have a variety of watches in your collection, which means you'll never get the same style twice! Swiss quartz or luxury automatics? No worries, they have it for you! You'll always get a watch that is more than what you've paid for. Members also have the chance to win a Rolex, Tag Heuer, and Seiko every week as a bonus. It's like a mystery box of watches that arrives at your door every month!
Visit the Watch Gang Reviews to see what we received in past boxes.
Price: Prices start at $49.99 per month.
Deal: Get 10% off your first box! Use coupon code GET10.
---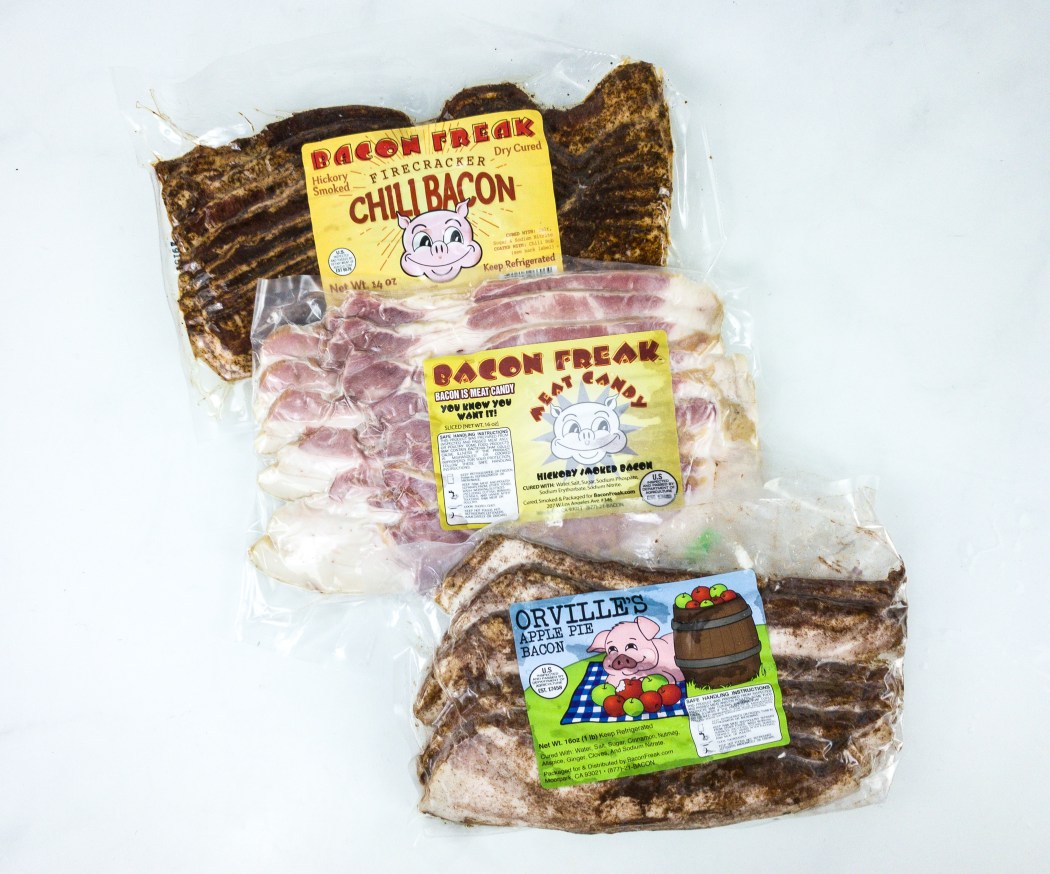 Image from: our review
What You Get: For bacon-lover dads, Bacon Freak has got some artisan goody bacon to give you with every package. This meaty goodness subscription offers a wide variety of everything that's bacon, whether wet-cured, dry-cured, or uncured. These are smoked using hardwoods like maple, hickory, or apple woods. Subscribe to Bacon of the Month Club and get two packs of different flavored bacon from over 40 varieties they carry. With this club, you'll make every morning complete with delicious bacon!
Also available are sausages, patties, chorizos, seasonings, sauces, and more as individual purchases. There are also samplers and bundles for your delight!
Visit our Bacon Freak Reviews for more information.
Price: Delivers each month for 3 months, $149.75; 6 months, $292.95; or 12 months, $499.95.
---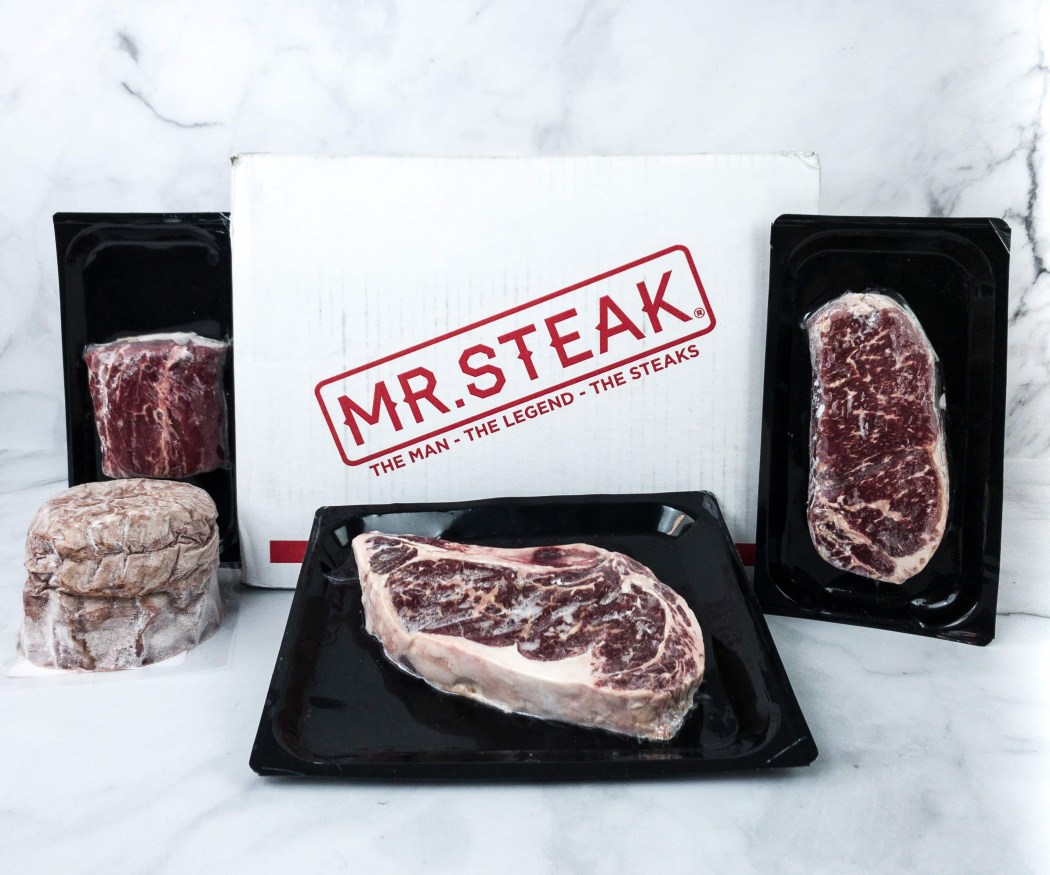 Image from: our review
What You Get: The best steak for a great family dinner? Look no further as Mr. Steak sends high-quality, premium, locally sourced, pasture-raised meat directly to your door. Either you choose from their curated boxes or build your box – pick your choice and gift your dad the best meats for grilling! Not only do they offer meats, but also grilling accessories and equipments as well. On top of everything, they provide a meal to hungry individuals or families across the local Colorado community for every box purchased!
Check out Mr. Steak Reviews to know more.
Price: Get your steaks for as low as $125.99 every two weeks.
---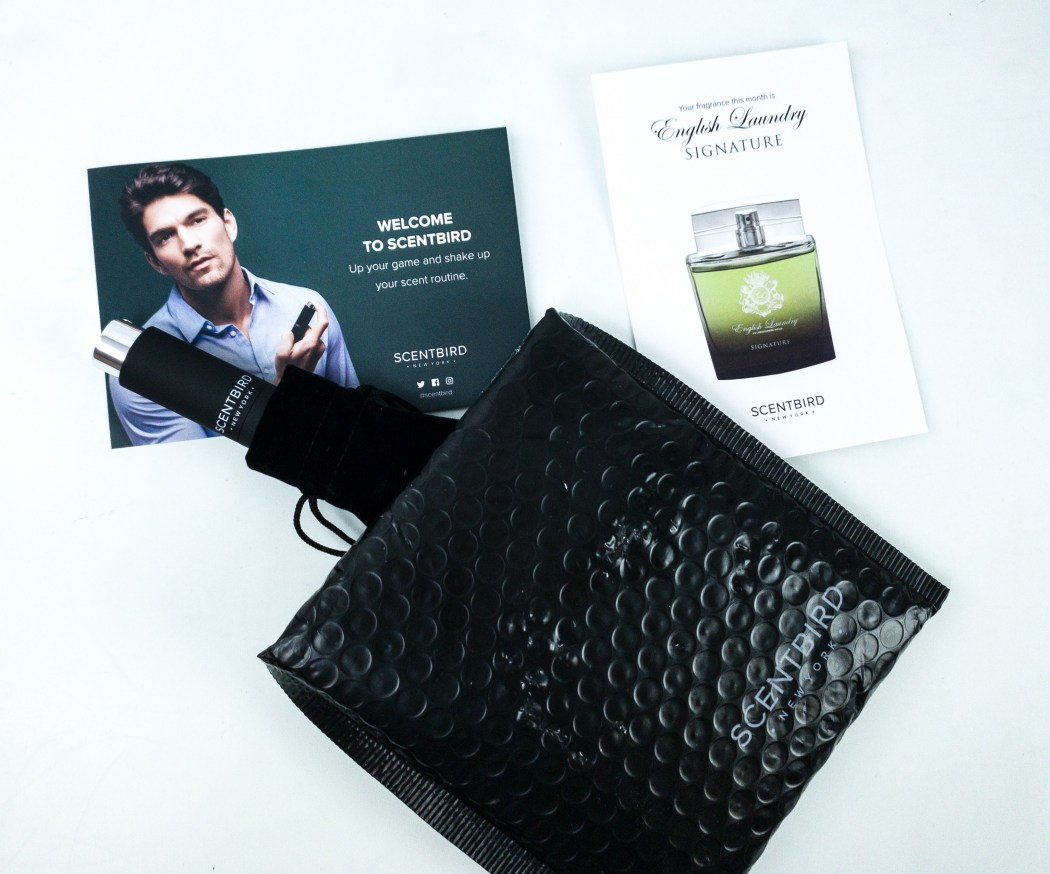 Image from: our review
What You Get: Scentbird Men makes sure you smell good and feel good by sending a cologne of your choice monthly! They are all about the fun and magic of fragrances, and that's why they offer a wide variety of brand-name colognes like Acqua Di Parma, Caswell-Massey, Versace, Gucci, Tom Ford, and more. They deliver top men's colognes in an 8ml spray vial that'll last for a month with 4 sprays each day. Your first subscription gives you a case that will protect the cologne vial. And for every month, you'll get refills with your fave scents.
Read Scentbird Men Reviews and see past box contents!
Price: Subscriptions start at $15.95.
Deal: Get 50% off your first month! Deal applies automatically, just visit and subscribe.
---
Image from: Lucky Tackle Box
What You Get: For dads who like fishing, there is the Lucky Tackle Box. This subscription helps you fish like a pro and catch the biggest fish you could ever imagine! Get complete gear that professional anglers use and learn everything about it in just one box. Choose from three subscriptions: Classic, Classic XL, and Classic Extreme. Each package comes with 7-14 items and a monthly magazine full of information about fishing. Items include baits, terminal tackle, soft plastics, accessories, and extras! They also offer specific boxes for catching bass, panfish, and multi-species! So gear up and reel it in!
For more similar boxes when you visit our Fishing Subscription Boxes.
Price: Monthly subscriptions start at $17.99 for Regular, $26.99 for XL, and Tournament for $46.99.
---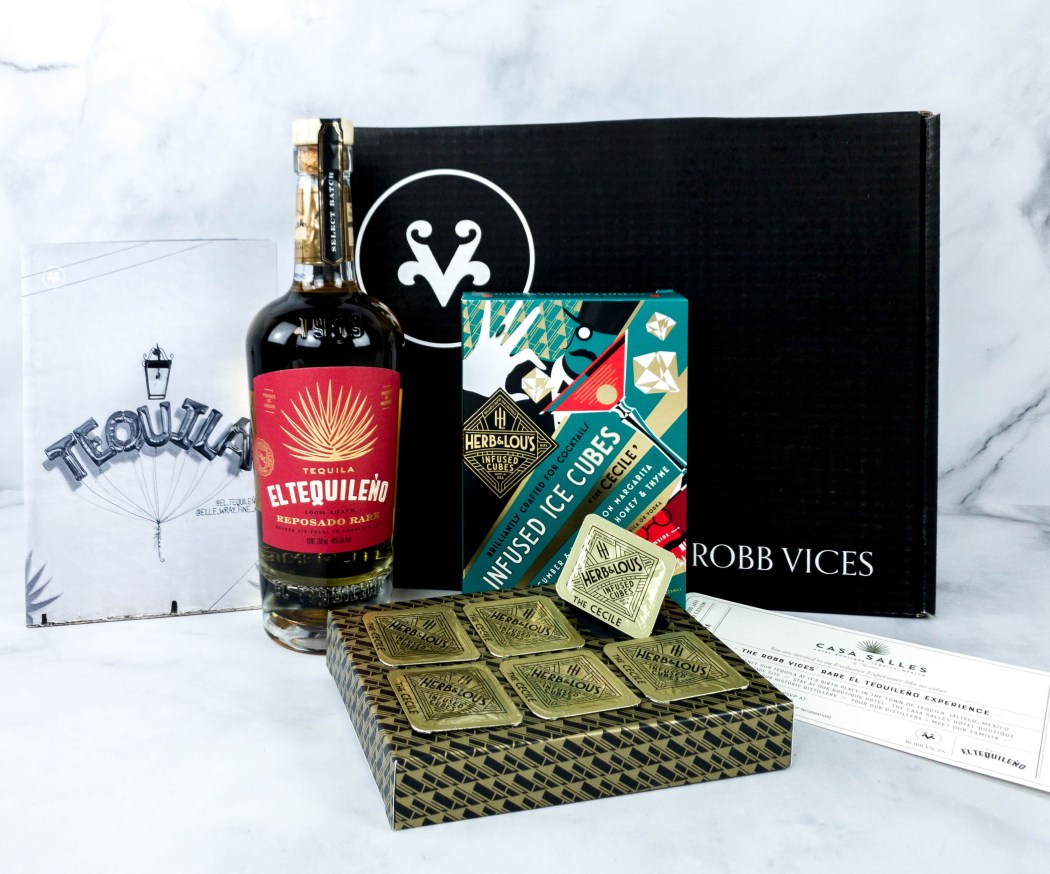 Image from: our review
What You Get: Vices offers perfectly curated collections of finer things for men. They always come up with the most interesting themes, and every box always means a fresh collection of high-end products and experiences that fathers can enjoy. From gourmet food items to unique tools and gears, the story of every product they send is told through a keepsake booklet to help anyone discover what they are all about. They also offer The Quarterly Cigar Box, which contains premium cigars, cigar accessories, and unique items that dads can enjoy!
See more at our Vices Reviews.
Price: Get ultimate luxury for $129.95 a month.
Deal: Get $50 off your first box! Use coupon code LUXURY50.
---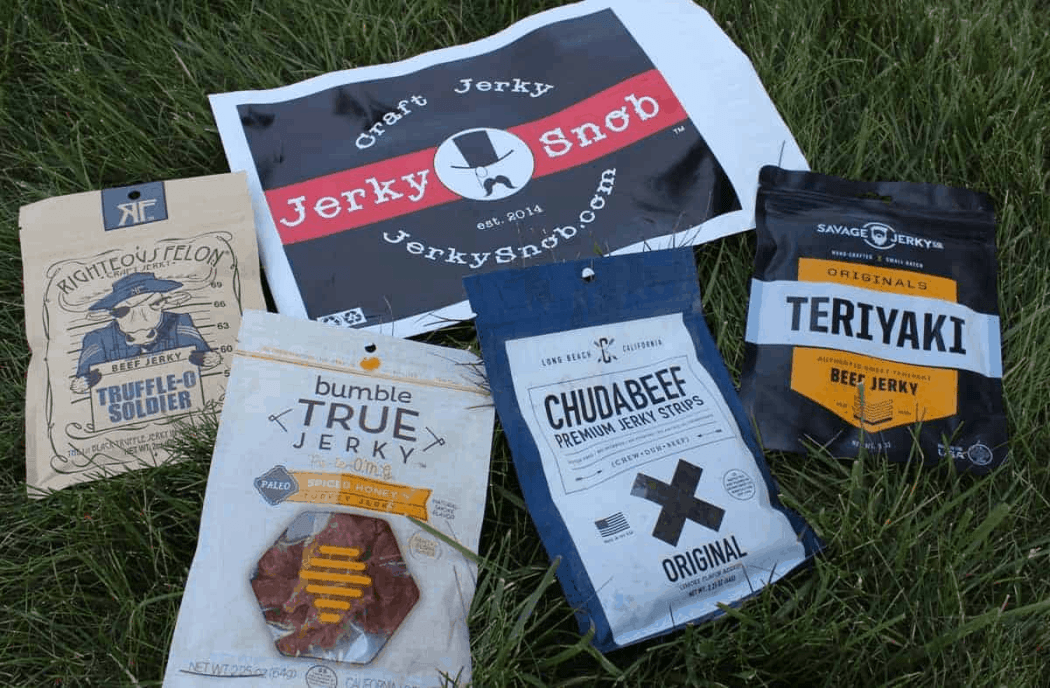 Image from: Jerky Snob
What You Get: If you are looking for a premium-quality jerky that doesn't contain MSG, nitrates, nitrites, or high fructose corn syrup, then Jerky Snob is definitely the perfect jerky subscription box to try. Every month, you'll receive a box filled with a variety of healthy and delectable jerkies from independent and small-batch producers that you've probably never heard of before. Get 4, 8, or 16 ounces of carefully curated artisan jerky, depending on which plan you choose – 2 bags, ½ Pound, 1 Pound, plus a card with full details about the makers/company. You do not only earn yourself a delectable snack, but you also help small businesses!
Check out past Jerky Snob Reviews for more details!
Price: 2 Bags- $15.99 per month, 1/2 Pound- $27.99 per month, and 1 Pound- $53.17 per month.
Deal: Save 10% off all of our subscriptions and everything in our shop. Use coupon code HELLO.
---
Image from: Short Par 4
What You Get: One of Dad's favorite past-time hobbies is golf. Dubbed as "your personal style caddie," Short Par 4 makes every father golf-ready by helping them get the right golf gear and apparel. Each month, you'll receive 1 to 3 pieces of stylish and brand-name golf apparel or gear straight to your doorstep. This personal styling subscription asks you to take a style quiz upon signing up, so they can curate clothing pieces based on your personal style. There are 3 types of memberships they offer for every type of golf lifestyle – Fairway, where you can get the most bang for your buck; Executive, where you'll get premium golf brands for a fraction of the price; and The Magnolia Membership, which caters to female golfers. You can build your new wardrobe with confidence and ease as they'll make you look the best with their choices of hand-selected golf apparel from top brands like Under Armour, Travis Mathew, Johnnie-O, Devereux, Callaway, Puma & more!
Check out Subscription Boxes for Golfers for more similar boxes!
Price: Get the Fairway Membership for $49.95 per month, the Magnolia Membership for $99 per month, Executive Membership for $99.95 per month, and PGA of America is $150 per month.
Deal: Get $10 off your first box! Use coupon code SP410.
---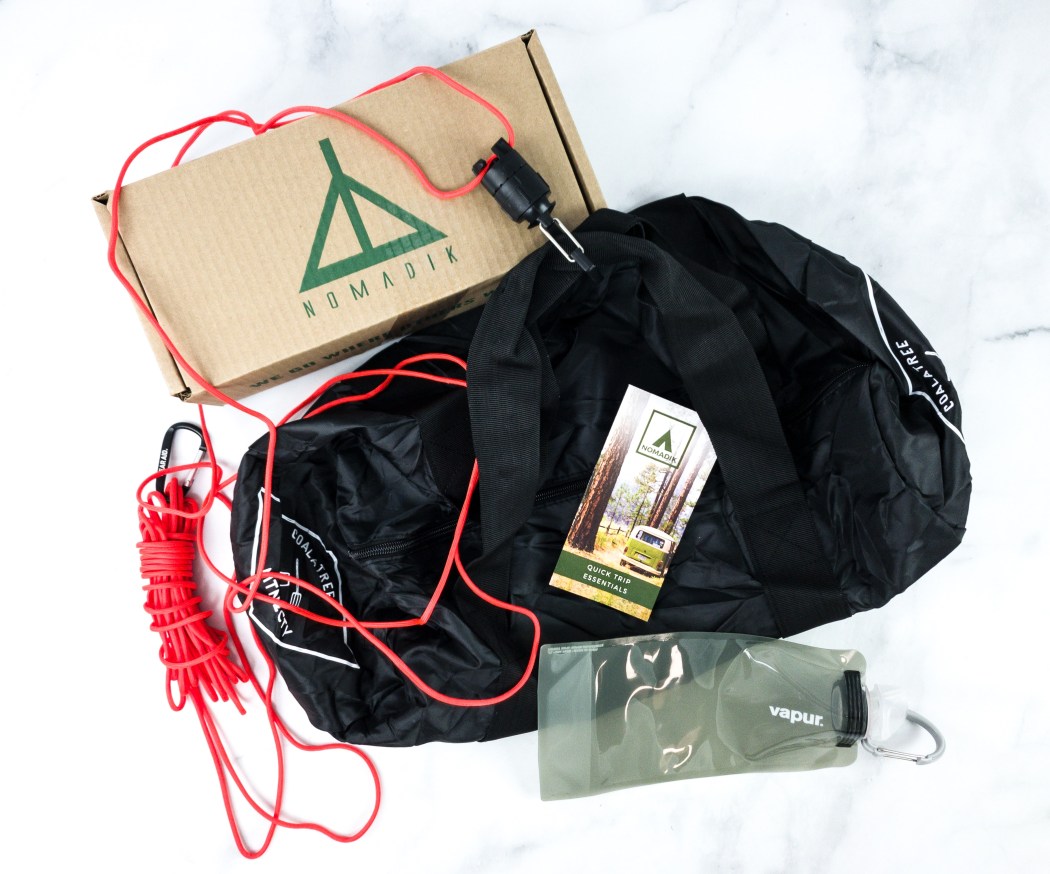 Image from: our review
What You Get: Encouraging anyone to live their best life outdoors, Nomadik sends high-end and functional gears with a "stamp of approval" from world-class adventurers. They put the spotlight on multifunctional tools, some of which are also new technology integrated. Each box includes 1 main product, 1-3 smaller products, and 1-2 educational/inspiration items that are pulled together into an exciting theme! Along with the items in your box comes a monthly outdoor challenge that matches the theme. Some of the premium brands they've worked with are HydraPak, Igloo, Parks Project, and more! As a member, you'll gain access to discounts for top-notch brands.
See the Nomadik Reviews and learn more!
Price: You can get the subscription for $32.95 per month.
Deal: Get $5 off on your first box! Use coupon code HELLO5OFF.
---
Image from: our review
What You Get: We cannot deny the fact that dads enjoy drinking, whether alone, with relatives, or with friends. The best gift we can give them to celebrate any moment is a box full of ingredients to concoct a perfect drink, and that comes from Shaker & Spoon Cocktail Club. Each month, they will receive a box centered around one type of liquor with 3 recipe cards and all the ingredients (besides the alcohol) to make 12 cocktails – 4 from each recipe. Just follow the instructions, and you'll make a cocktail that tastes like bar-quality drinks!
To learn more, check out Shaker & Spoon Cocktail Club Reviews!
Price: Subscribe now and get your cocktail recipes for $59 per month!
Deal: Save 15% off 1 & 3 month subscriptions! Use coupon code HELLO15. Cannot be combined with any other deal, only for first time subscribers.
---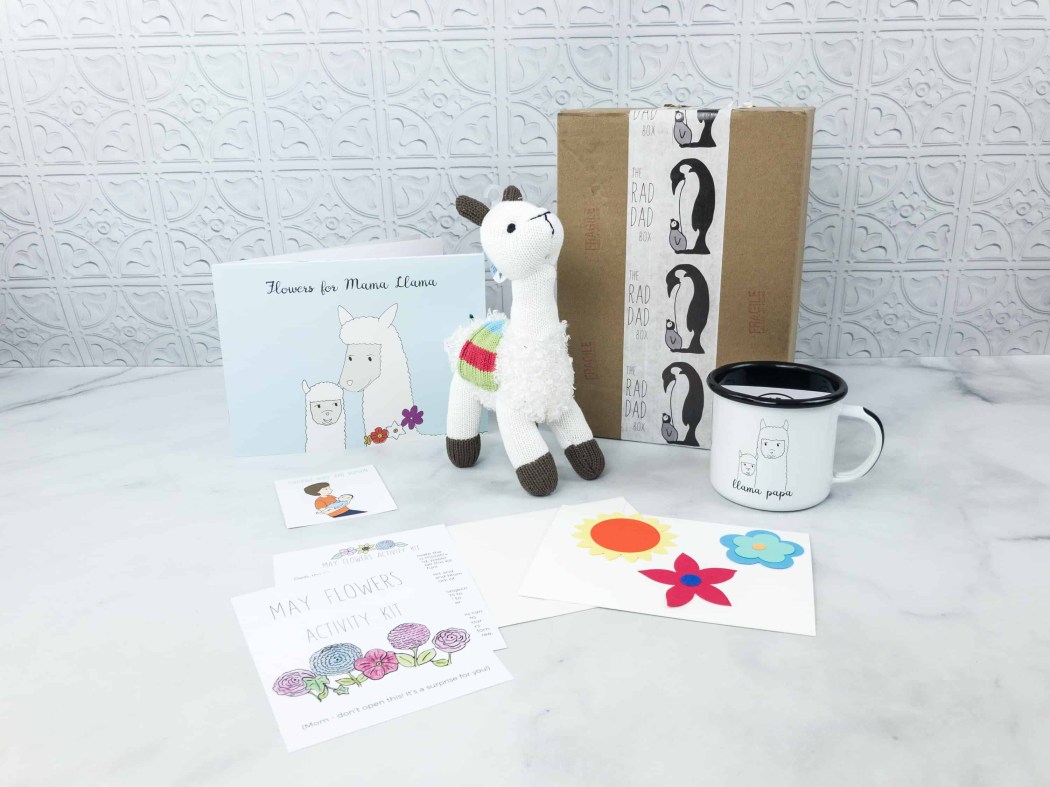 Image from: our review
What You Get: Rewarding dads is now easy with The Rad Dad Box. The box is curated especially for dads and dads-to-be as it contains useful products to help fathers get through their daily dad life. The Regular box has 3-4 items, while the Deluxe box contains 5-7 items. Such items include care kits, toys, apparel, soaps, and other useful items. It will help them get through babysitting and cope up with the things that come with being a father. Through this box, dads can create a fun and memorable bond with his baby!
Take a look at The Rad Dad Box Reviews to know more.
Price: The Rad Dad Box costs $29.99 a month, while the Deluxe Rad Dad Box is $45 a month.
Deals:
Get 10% off gift shop items! Use coupon code HELLO.
Get 10% off your first Deluxe Box! Use coupon code HELLOSUBSCRIPTION.
---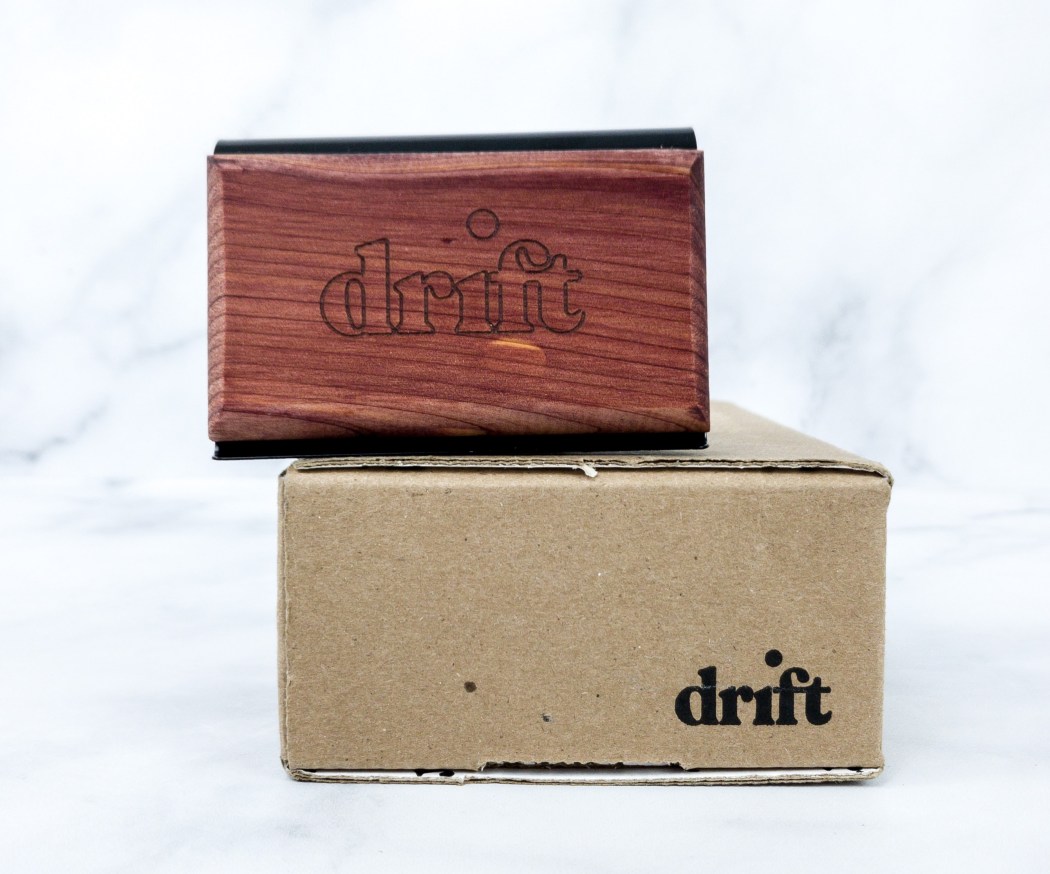 Image from: our review
What You Get: One more thing dads go crazy about is their cars. With Drift, no more foul smell inside cars or rooms. Their formula is free of harsh chemicals and is made of natural essential + fragrance oils to keep your car smelling nice and fresh as you drive for hours! They have the Wood Visor freshener, a traditional air freshener made from wood soaked in essential and fragrance oils, and the Rove Vent freshener, created to blend in with your dash. There's also the Room Spray to take anywhere with you, so you can spray it on any space and leave everything smelling good!
Check out Drift Reviews for more information about this subscription.
Price: Choose from two subscription options:  Wood ($8 for the first box, $8 for refills)  and Rove ($18 for the first box, $5 for refills).
---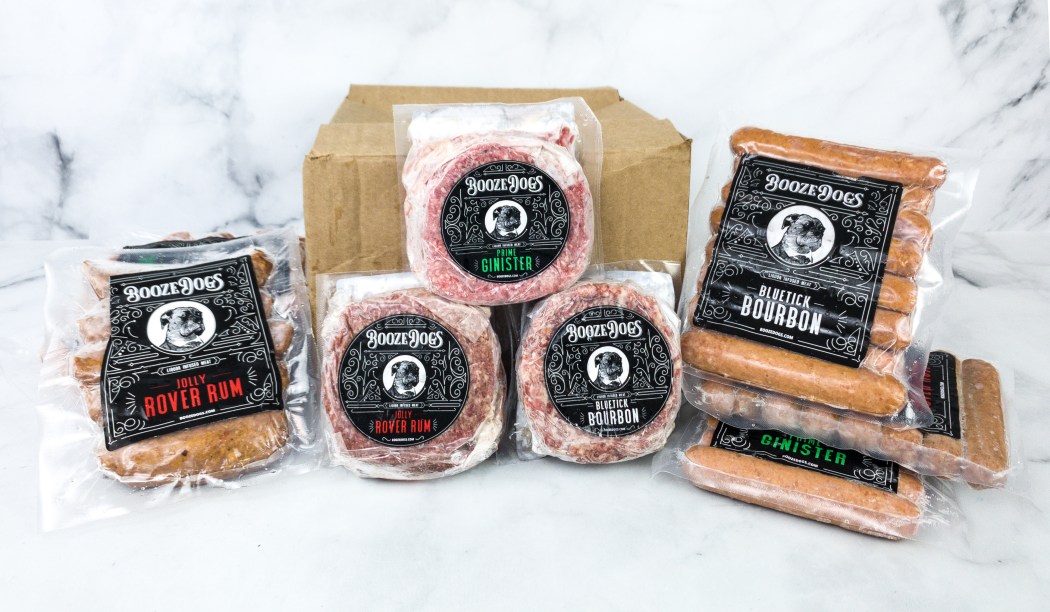 Image from: our review
What You Get: With Booze Dogs, dads can have an unforgettable and fun time with friends and family while serving them good barbecue meat with boosting flavor they'll never forget! This monthly subscription provides any father out there with two things in one – booze and meat, the perfect pairing! Each box comes with a variety of meat, infused with liquor flavors that most fathers enjoy like bourbon, gin, or rum, and mingled with the highest quality spices for a superior taste! Definitely, a subscription for food adventurers. When you shop with them, 3% of all proceeds go toward supporting Best Friends Animal Society.
See the Booze Dogs review to know more!
Price: Price starts at $54.99 per month.
Deals:
Get 5% off on your first month! Use coupon code HELLO5.
Get 10% off on 3-months subscription! Use coupon code HELLO10.
Get 15% off on 6-months subscription! Use coupon code HELLO15.
---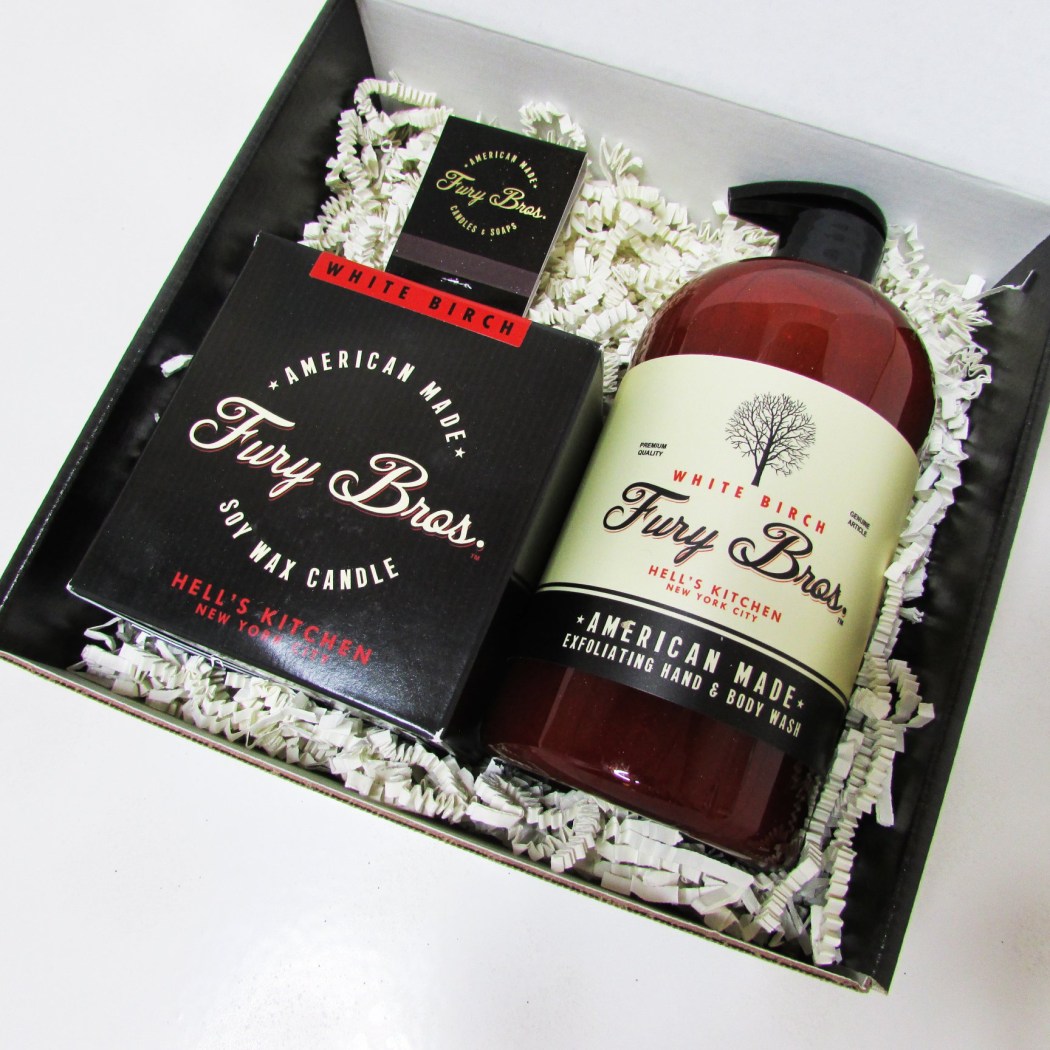 Image from: Fury Bros.
What You Get: Fathers also deserve to have their relaxing me-time. Fury Bros. is a vintage-inspired and classically cool subscription box that sends one 9oz all-natural soy wax candle, one book of matches, and one 16oz vegan-friendly, exfoliating hand & body wash in your desired aroma. You can choose from 12 available fragrances, including balsam fir, black tea, leather wash, oakmoss, and more. With this box, dads can take a day off with a nice warm bath filled with luscious manly scents that will take all of the heavy load away.
Price: Get the box for $49 a month.
---
That's our list for the best father's day subscription box gifts! Which are your faves? Share it with us in the comments!
Make sure to check out our list of all the best subscription boxes in every category for more amazing subscriptions!
Say Hello to More Great-for-Guys Subscriptions!