The Best Subscription Boxes for Spices!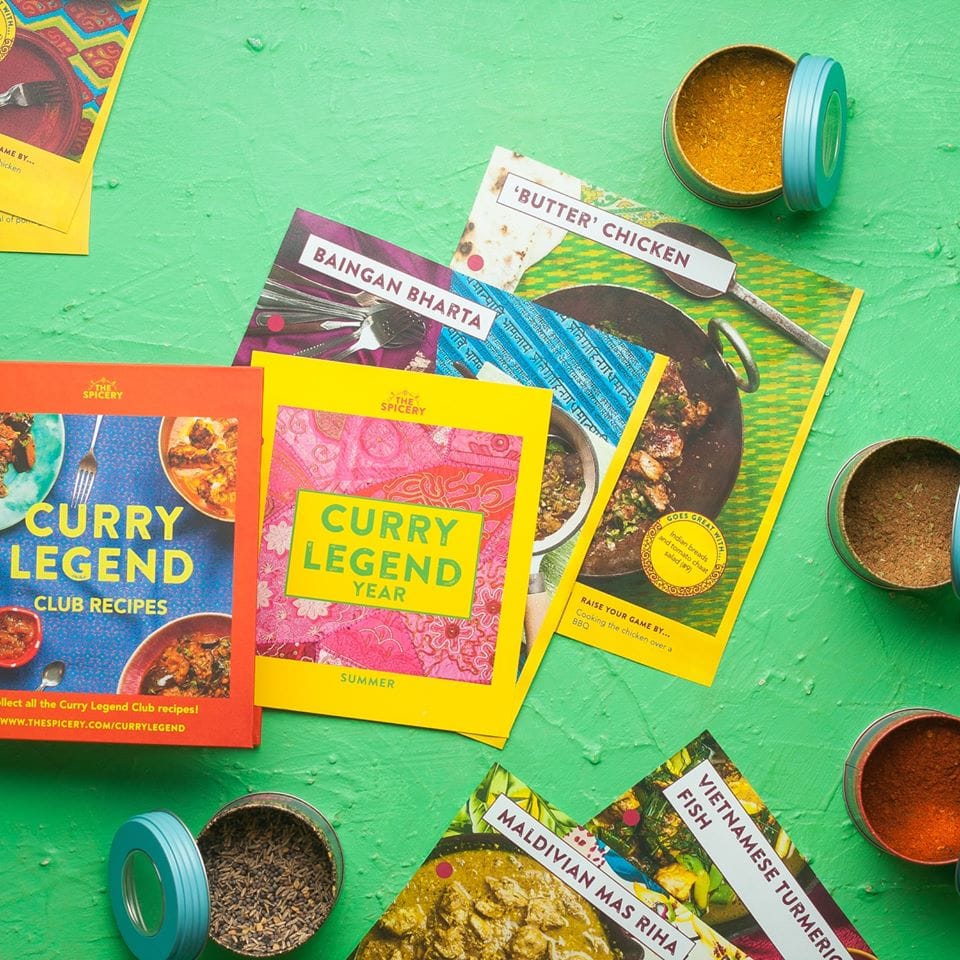 Each month we will send you 2 of our favourite recipe kits, from fragrant noodles to classic curries! Simply add the fresh ingredients to make a delicious and easy meal for family and friends (each kit serves 4). We provide the carefully selected spice blends to make preparing exciting and unusual meals with minimum effort and ingredients.
Price: Get spices and exciting recipes for $12 every month!
---

Spices, recipes & spice education from a different country each month.
Price: Monthly themed spices, recipes, themed music and fun facts for $20!
---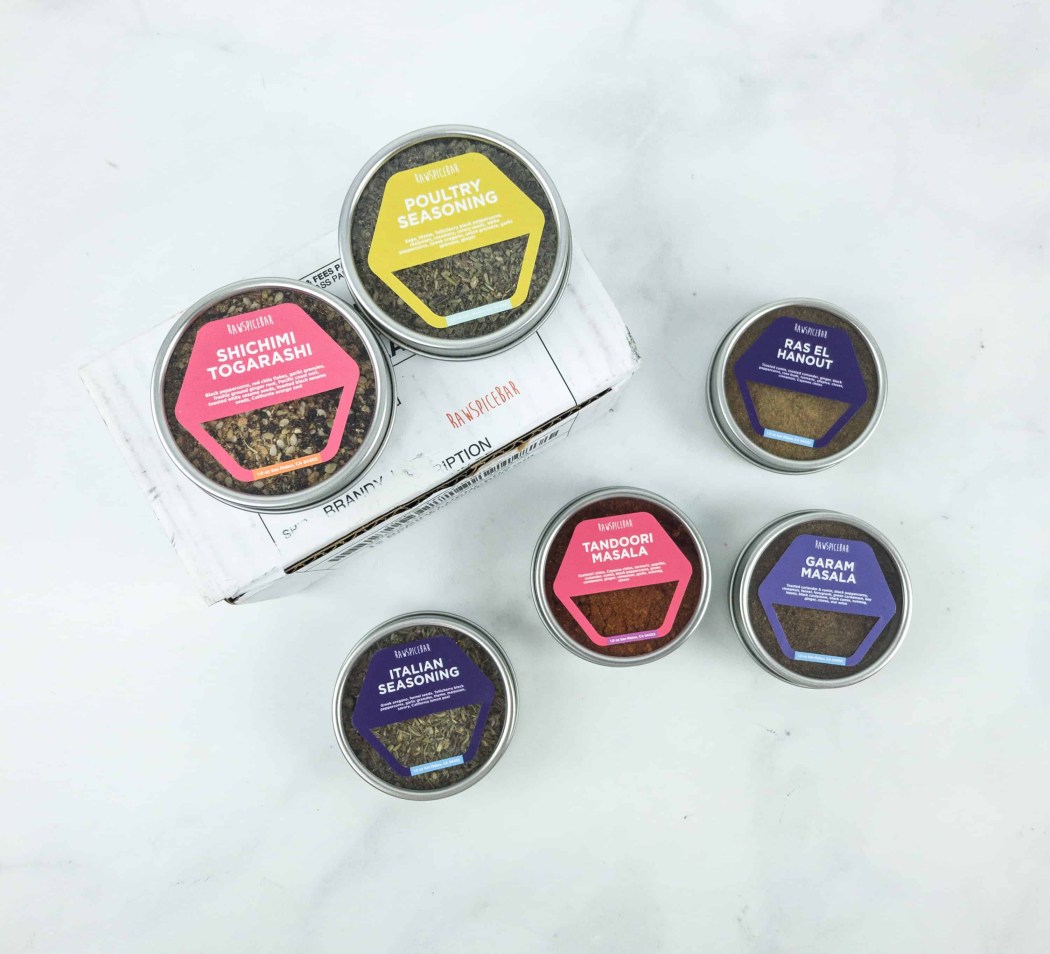 Fresh, Authentic Spice Blends. Created by Top Chefs For Globally Inspired Home Meals.
Price: Receive organic spices for just $12 per month with free shipping!
---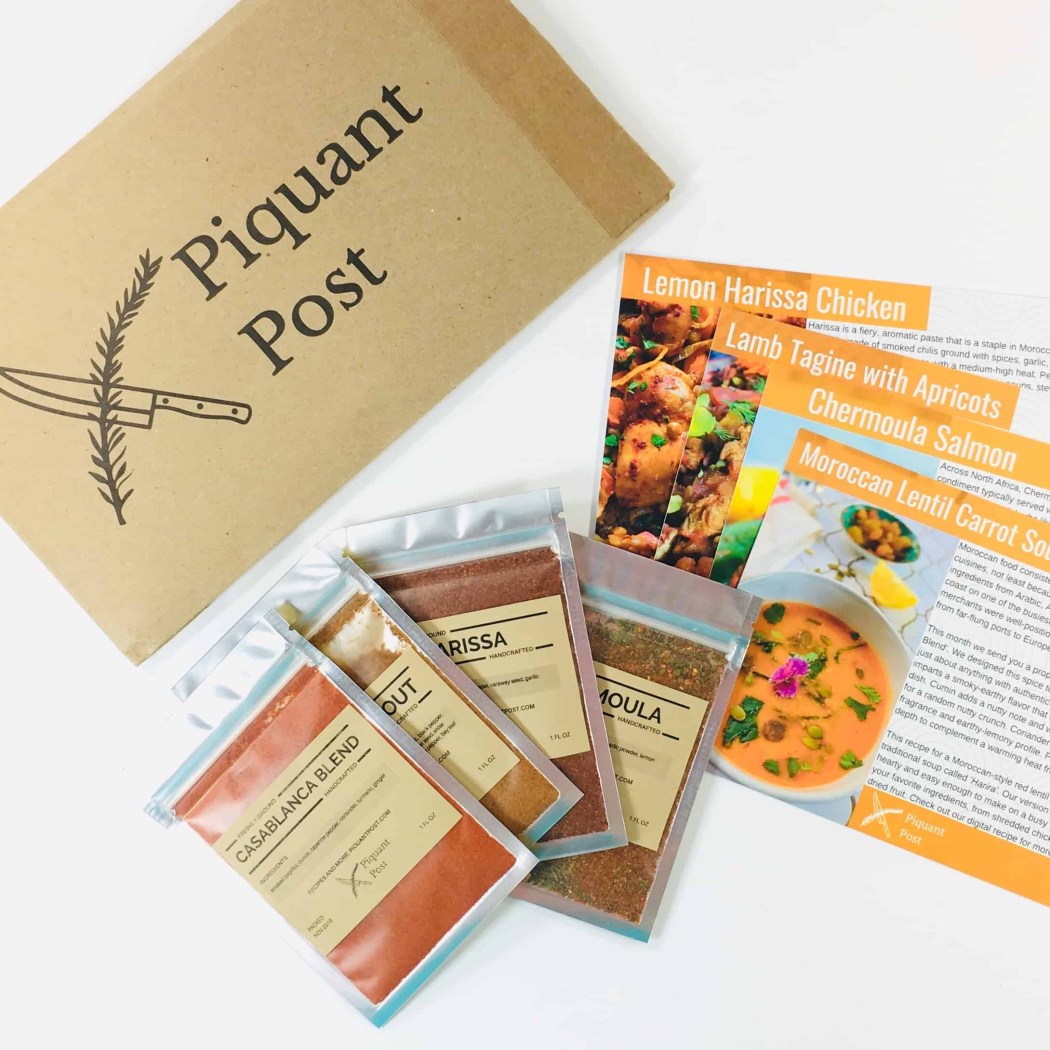 Piquant Post sends freshly-ground, small batch spice blends with chef-developed recipes in a monthly box. Each month, subscribers receive 4 unique spice blends and 4 step-by-step recipes to try. Customers also receive access to additional recipes and ideas for ingredient substitutions online.
Price: Subscribe for $11.99 per month, with savings for longer plans!
Deal: Get 15% off your first order, including 6-month and 12-month prepay subscriptions! Use coupon code HELLO15.
---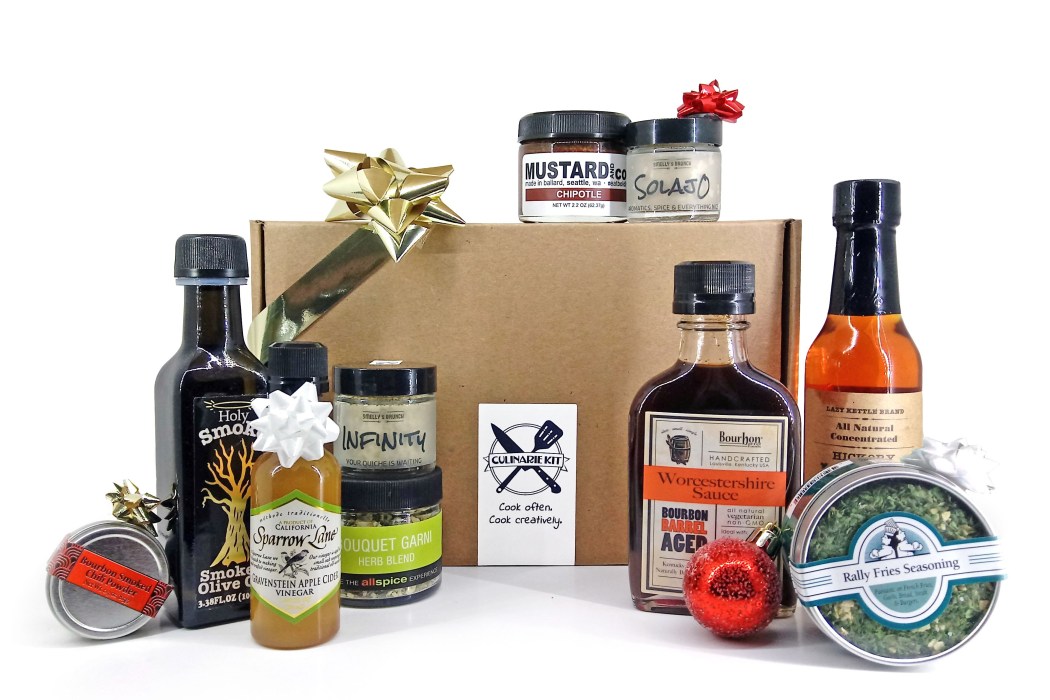 Culinarie Kit is the subscription service for home chefs.
Each month, subscribers can expect recipes and a sampling of spices, oils, vinegars, extracts or seasonings to help you along your culinary adventures -- all for less than the price of a nice dinner out!
All ingredients are sourced and procured from small-batch, artisan vendors. Culinarie Kit brings a new challenge to all skill levels, from budding home cooks to seasoned pros.
Price: Ships every 3 months for $49.95.
Deal: Get 10% off all subscription levels for life! Use coupon code HelloS10.
---

We at SpiceBreeze (SpiceBreeze.com) offer pure spices, conveniently pre-portioned in little pouches for easy cooking. The spices are designed for popular global recipes. The quality of the spices is very important to us, and one of the reasons why we started this box. We provide spice blends that are pure and free of artificial flavors or other additives. The other reason is that we think, enjoying popular dishes from around the world should be easy for everybody. We share 48 new recipe spice kits in one year.
Price: Month to month plans: Wanderlust (Duo Size)- $6.80, Globetrotter (Duo Size with Double Kits)- $12.99 and Cosmopolitan (Quad Size)- $13.99.
Deal: Get 10% off your first box. Use coupon code F10POFFMP.
---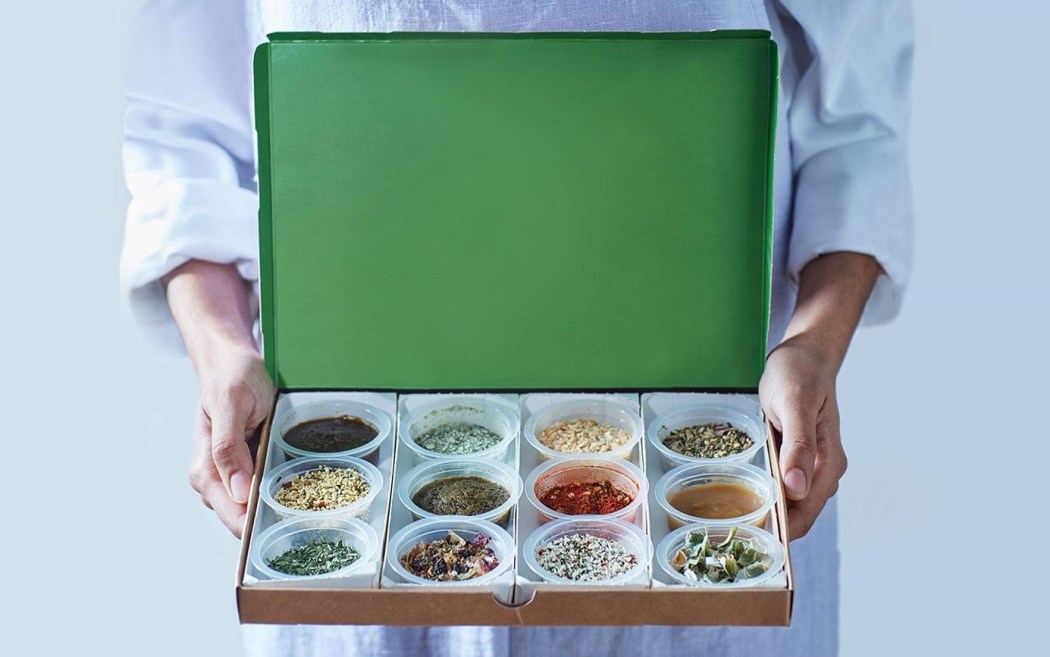 At SimplyCook we want to get Britain cooking! Despite our nation's love of food, recipe programs and celebrity chefs most of us only have 6 meals or less in our repertoire. We aim to change that by making cooking a simple and hassle free process so you can expand your repertoire with ease!
Our chefs create unique flavour blends that contain as many as 18 different ingredients! Our perfectly measured kits may include culinary pastes, infused oils, garnishes, rubs, specialist stocks and herb/spice blends which you won't find these pots in the supermarkets!
Price: Box costs $11.15 every week.
Deal: Try Simply Cook and get your first box half price & delivered free! Use coupon code ENJOY10.
---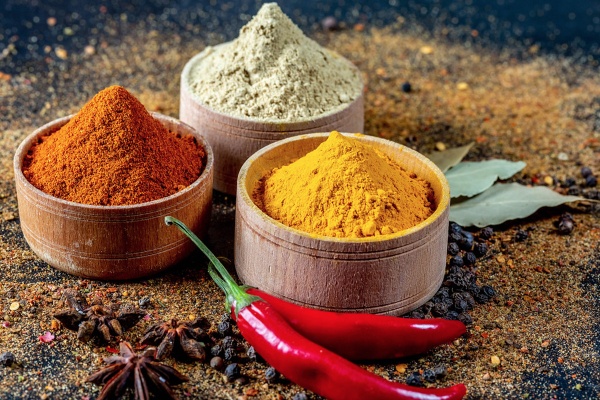 Discover, cook and share the tastiest curries you'll ever prepare - every month! Aussie Bush Cook Ranger Nick has perfected and simplified the cooking methods, whilst preserving the authentic and rich flavour sensations of Indian cuisine, with the help of his spice and recipe kits. A culinary journey suitable for the majority of your guests.
---
Don't forget to check out our list of all the best subscription boxes in every category!