Fashion and style subscription boxes are not limited to women, lots of them cater to men and their various lifestyles, preferences, and needs too! If you're looking for a new subscription box for yourself or for the man in your life who loves/needs to dress up, you've come to the right place. We've narrowed the list down to 7 of the best fashion and style subscriptions for men to help you easily find the right one!
You can also discover more in our complete men's fashion & style subscription box list! 
The Best Fashion and Style Subscription Boxes for Men!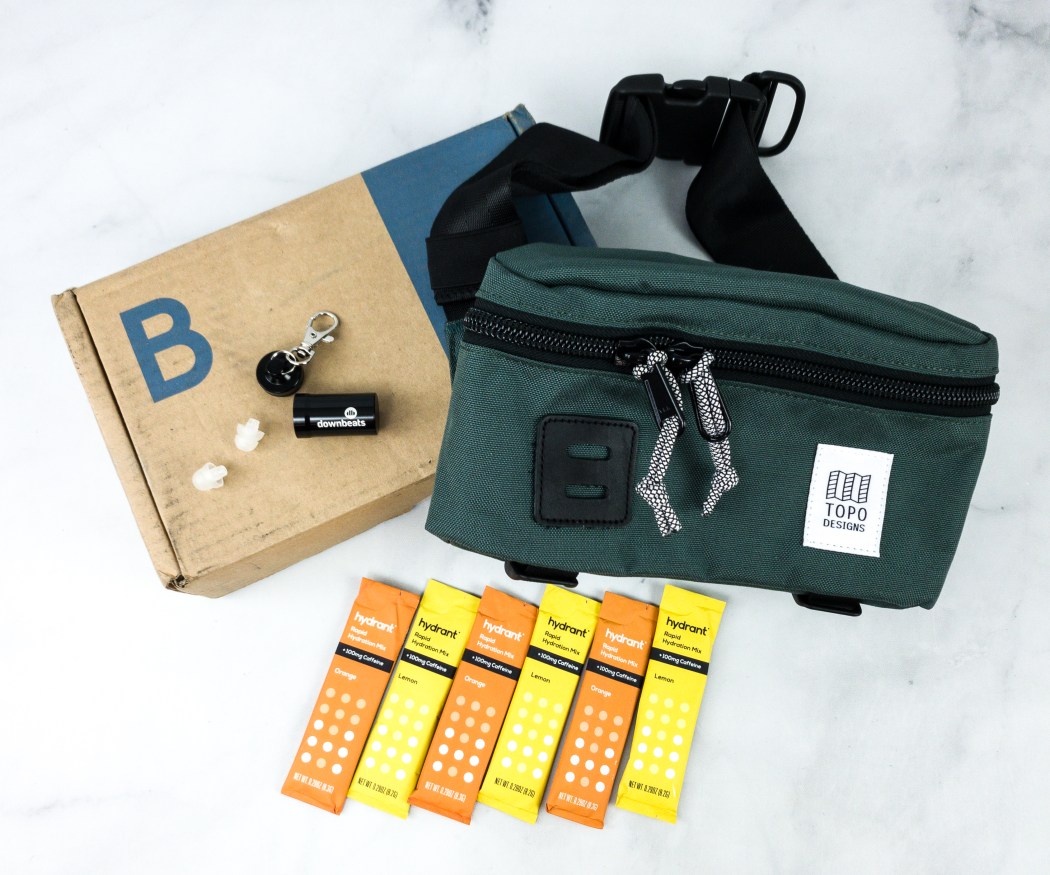 What you get: Curated with sophistication in mind, Bespoke Post lets you gets your hands on high-end accessories, gear, and curated interest kits! This subscription has a unique model – you can select your box from a variety of offerings, or receive their automatic monthly selection picked just for you. You can also skip the month if you're not interested in any of the available boxes. Some of the past boxes have included bar mixology, tequila tasting tools, charcuterie entertaining, and more!
Check out the Bespoke Post Reviews page to know more!
Deals:
Save 25% on your first month! Use coupon code MYFIRST.
Save 20% on your first month! Use coupon code HELLO20.
---
What you get: Focused on sending premium quality lifestyle items, The Gentleman's Box is a subscription that aims to help you become the gentleman you're supposed to be. Each monthly box usually has 4-6 hand-picked items, which includes accessories such as necktie, lapel pin, watch, and socks. Sometimes, they even include grooming product samples to try.
When you subscribe, you also receive a subscription to GQ magazine for your first year, which is delivered separately through the mail. They also offer a quarterly box with contents centered around the season and inspired by luxury brands.
See the past The Gentleman's Box Reviews for more information!
Deal: Save $5 on your first box. Use coupon code HELLO.
---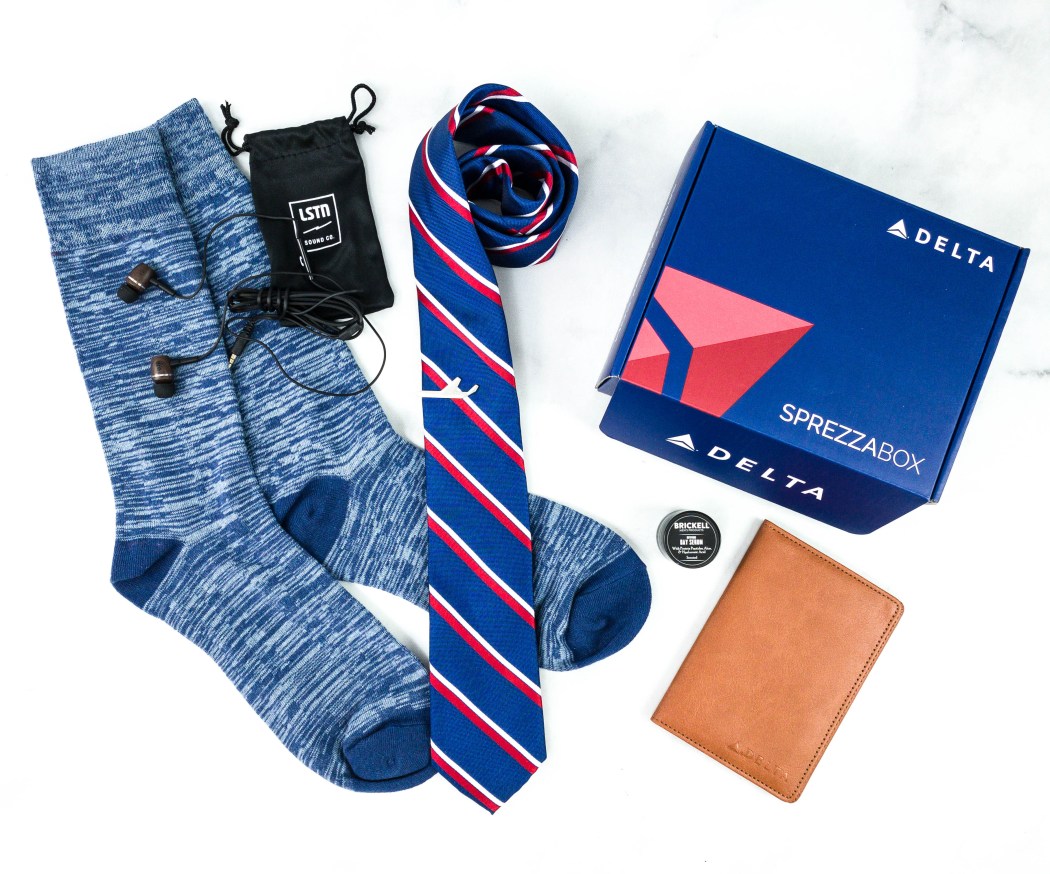 What you get: SprezzaBox stylists curates monthly boxes containing 5-6 high-quality accessories or grooming items with a toral promised value of over $100! Items are chosen based on a central theme and also influenced by the season and current trends. Some of the usual items they send are ties, socks, cufflinks, pocket squares, tie clips, sunglasses, watches, and grooming products.
Selections are always a balance of wearables and grooming or accessories, and the clothing items tend to complement each other and are wearable within a single, sharply-coordinated ensemble!
Visit the SprezzaBox Reviews page and see past box contents!
Deal: Take 20% off the first box! Use coupon code HELLO20.
---
What you get: Southern Scholar is all about stylish socks that don't sacrifice comfort! They make sure that each pair remains high-quality by using a Signature Material Blend composed of polyester, viscose-rayon, and nylon-spandex in their 200 Needle Count Knitting Machine. This results to a silk-like finish and a vivid color that lasts for a long time, even with repeated washing. Also, the socks are engineered to form fit any foot size, so they're really for everyone.
Each box contains one pair of dress socks, plus a well-detailed styling card that will help you match it with various outfits to make sure you'll always look your best!
Read Southern Scholar Socks Reviews to learn more!
---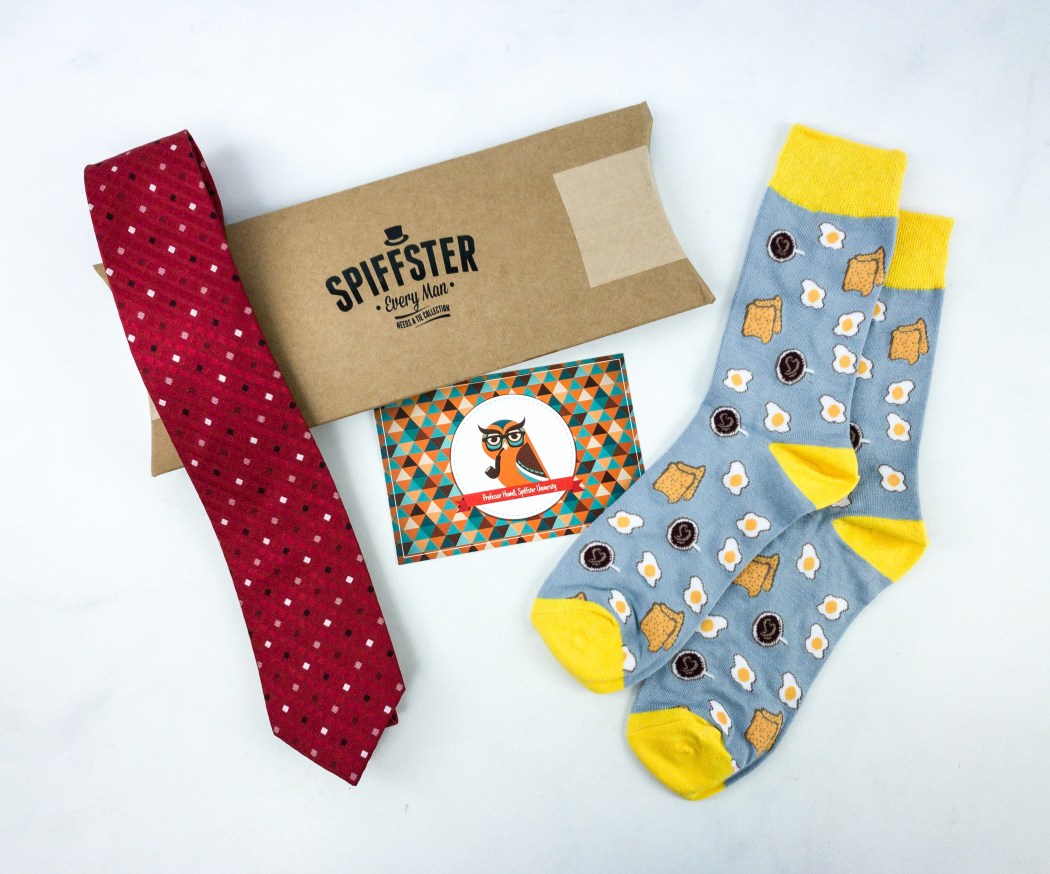 What you get: It's easy to start building your tie collection and to impress your colleagues with exclusively designed neckties from Spiffster Club! Each box includes one beautifully handcrafted necktie, and you can choose from various tie categories that suit your style. One of the most popular is The Original Tie Subscription which offers ties made with premium microfiber, cotton, and wool materials. There's also The Silk Tie Subscription and The Skinny Tie Subscription. They even offer a separate bow tie subscription and sock subscription, as well as subscription bundles, so it'll be easier for you to dress up and coordinate your look.
Once you receive your first necktie, they'll send you a questionnaire via email every so often. It's sort of a style quiz to help their designer pick out a necktie tailored to your own style or preferences.
See the Spiffster Club Reviews page to discover more!
---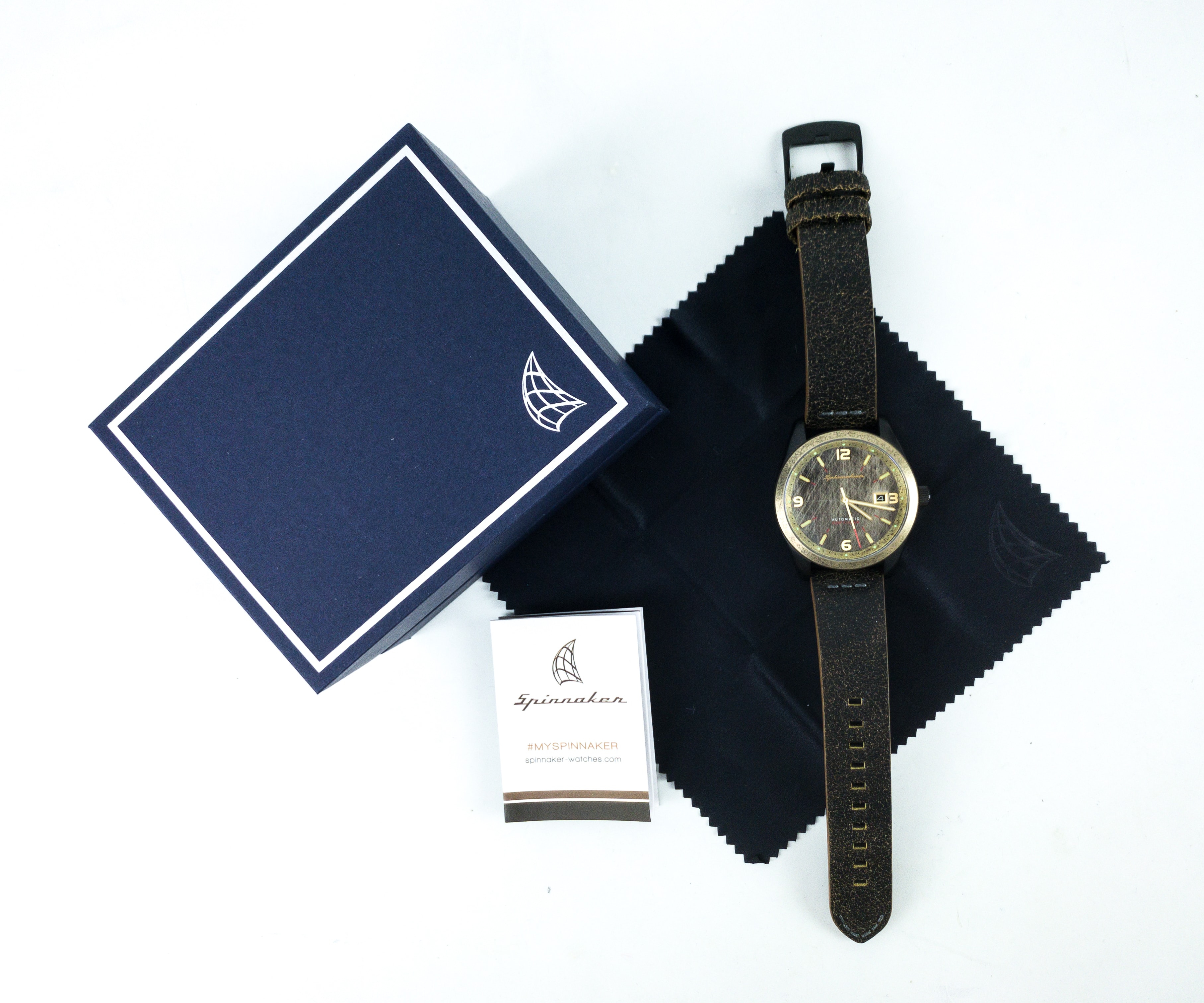 What you get: Watch Gang partners with a new watch brand every month and that means you won't get the same style each month! This subscription is perfect for those who love to accessorize with different types and styles of timepieces. It's like a mystery box of watches that arrives at your door every month.
Visit the Watch Gang Reviews page for more information!
Deal: Get 10% off your first box! Use coupon code GET10.
---
What you get: From Winner's Circle Fashion, VictoryBox is a monthly men's subscription featuring a variety of exclusive men's accessories. Each box contains 3-4 high-quality men's fashion accessories and lifestyle products. If you pre-pay for a 3, 6, or 12-month subscription, you'll receive a free accessory! Items usually include a good combination of ties, socks, tie clips, lapel pins, grooming products, bracelets, and more!
Read VictoryBox Reviews to know more!
Deal: Save $5 on your first box! Use coupon code HELLOSUB5.
---
And that finalizes our list of the best fashion and style subscription boxes for men! Which of these subscriptions will you be trying?
For even more subscriptions to try, check out our list of the best subscription boxes for 2020!
Say Hello To More Subscriptions for Men!