A lawn is a much-needed space in the yard for relaxation or recreation. Envision yourself relaxingly swinging in a hammock while sipping your favorite wines, playing with kids and pets, or having a Sunday picnic with friends and family on a lush green lawn, all in your yard! Making your dreams of having a thriving, flourishing thick turf is now a breeze with the help of lawn care subscriptions. These will take all the guesswork out of your way, leaving you only with the lawn you desire!
These lawn care subscriptions make it possibly easy for anyone to care for their lawn the way they want to. They send the best products to use, providing only the coolest green haven to adore! Most of these subscriptions even deliver custom-tailored products based on the soil type, climate, and/or grass type used. So gather all your tools and keep your lawns vibrantly green! Hop on, and we'll show you the best lawn care subscriptions to try for a healthier, life-filled lawn!
All The Best Subscriptions for Thriving Green Lawns!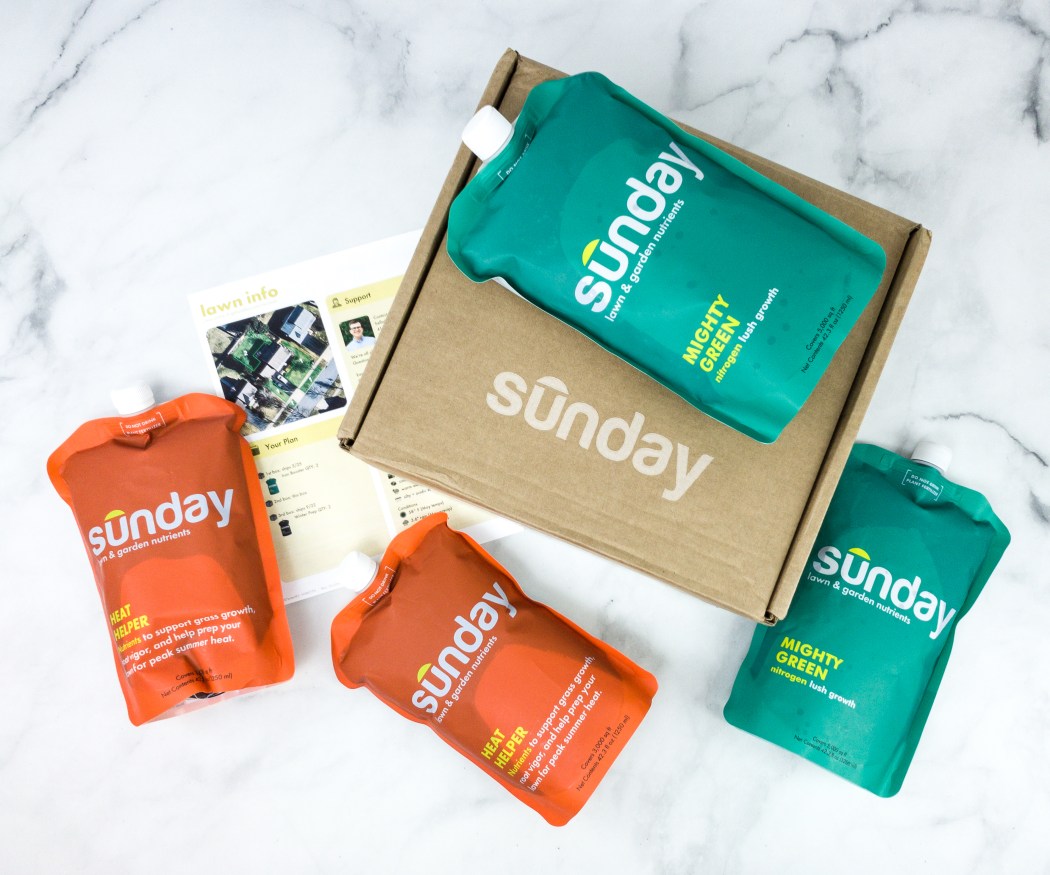 Image from: our review
What You Get: Keep your lawns booming with life and remove unwanted grasses through the help of Sunday. It is a quarterly subscription providing simple and smarter lawn care without the toxic stuff. They'll send you a box with an instruction sheet, a hose-end sprayer, and nutrient pouches that are custom-made on your lawn's soil and climate to bring healthy and vibrantly green lawns! These pouches are made with ingredients like seaweed and molasses, making them a safe product to use for your lawn. All you have to do is attach these pouches to a hose and sprinkle it. It will definitely give you what you desire – a lush green lawn! On top of it, a portion of every sale goes to helping people reconnect with nature and preserve habitats across the country!
Price: Plan starts at $129 per quarter, depending on lawn size.
Deal: Get $20 off your order + a FREE Soil Test! Use coupon code HELLOSUBSCRIPTION20.
---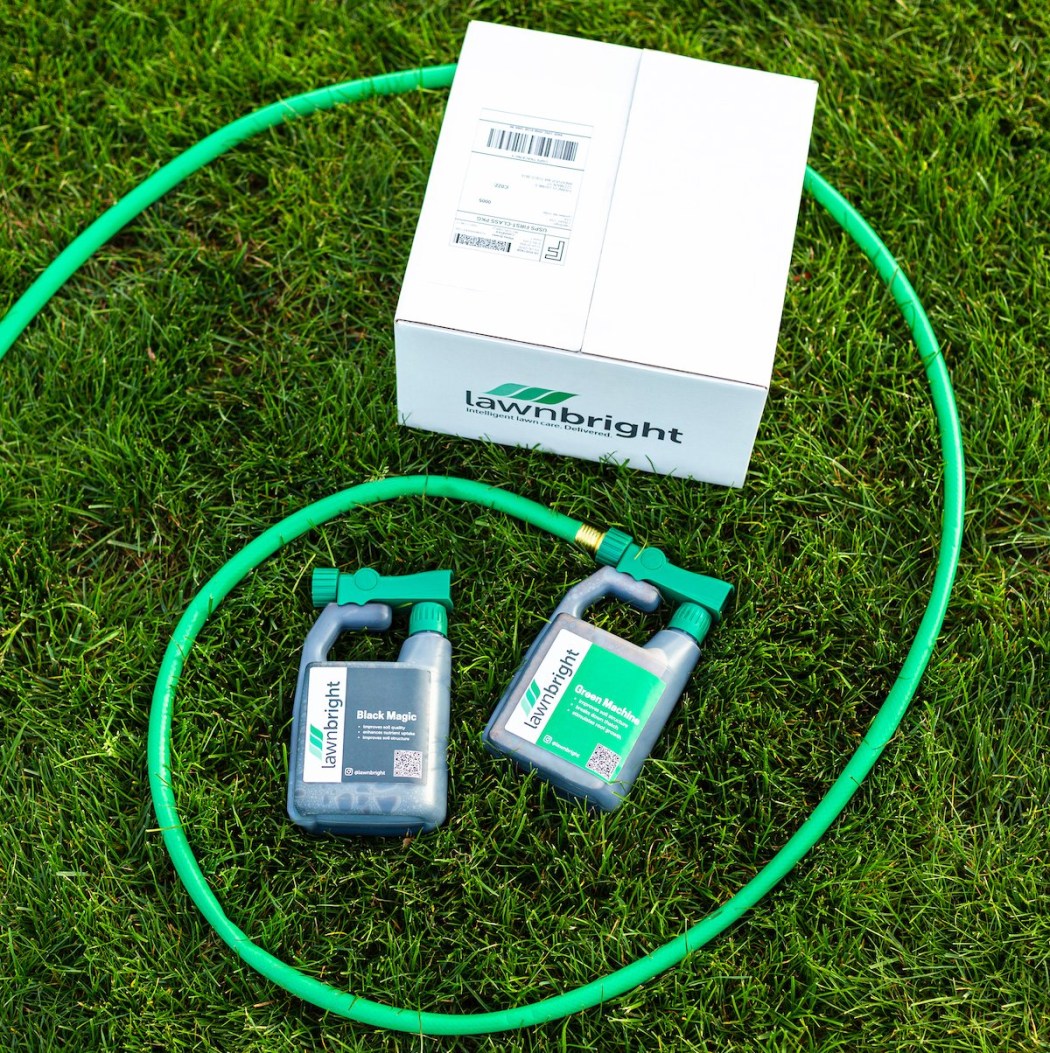 Image from: Lawnbright
What You Get: Lawnbright makes it easy peasy to care for your lawn! This all-natural, DIY lawn care subscription delivers a custom mix you need to keep your lawn thriving with greens. Tell them a little about your lawn, and they'll send you a soil test kit so they can curate the best lawn care plan designed with your lawn in mind. Every 8 weeks, you'll receive natural lawn products made without the harsh chemicals for better lawn care for you, your family, and the planet too. All you need is a hose to hook them up and spray them on. Let these little jugs of magic do all the work for you, so you don't have to!
Price: Based on yard size and growing season, plans start at around $200 per year.
Deal: Get $20 off your first seasonal subscription box! Use coupon code HELLO20.
---
Image from: BarkYard
What You Get: BarkYard is eager to make your lawns full of life by providing a lawn care program with dogs in mind. They'll provide every solution you need to make your lawns booming with lush greens, whether it's bare spots or thinning grass. Tell them how much space your dog plays, and they'll conveniently deliver everything you need straight to your doorstep. The BarkYard Kit is the only kit you'll need to transform your once ruined lawn made by your hyper pooch into the lawn of your dreams! It includes 2 easy to use products: Good Boy to thicken and green your lawn and Bad Spot! to repair pet spots. Each product is a perfect mix of seeds, fertilizers, and growing materials, making it a safe product to use around pets and hoomans too, as long as used properly and as directed.
Price: The kit costs $50.97 for small lawns, $72.23 for medium, and $144.47 for large.
---
Image from: Lawn Serv
What You Get: Lawn Serv will serve you right with their DIY lawn care subscription. Everything you need to make your lawn one-of-a-kind will be sent to your door, customized just for your lawn. You can choose from three different subscription plans they offer: Traditional, most products are synthetic with some natural; Mostly Natural, safer for kids and pets with most products that are all-natural; and All Natural, which is absolutely safe for pets and kids as all products are all-natural. When you subscribe, the first shipment will give you a soil test kit that'll help them determine what exact products your lawn needs. Soon thereafter, you'll receive custom-tailored products specific to the season, lawn size, and grass type your lawn has to help you make a budding green lawn where you can spend more time enjoying!
Price: Traditional plan starts at $29/month, Mostly Natural and All Natural starts at $39/month. Prices depend on lawn size.
---
And there you have it, our rundown of the best lawn care subscriptions! Have you chosen what to try for your lawn?
There are more subscription options, so don't forget to check out our list of all the best subscription boxes in every category!
Say Hello To More Subscription for Gardening!