International wine subscriptions open up a whole new world of flavors and experiences. Embark on an exciting journey of discovery as you explore renowned wine regions and indulge in exceptional wines from across the globe. With international wine subscriptions, you can savor the distinctive tastes of France, Italy, Spain, and beyond, immersing yourself in the rich traditions and unique terroirs that produce these remarkable vintages. From well-known wine destinations to hidden gems waiting to be uncovered, these subscriptions introduce you to unexpected regions that boast truly exceptional wines. Cheers to the world of wine that knows no boundaries!
Show More (6 items)
Delight in a curated selection of exceptional wines from across the globe, all conveniently delivered right to your doorstep. Each box offers a passport to explore renowned wine-producing countries, immersing yourself in their unique flavors and traditions. No need to pack your bags or book a flight – embark on a vinous adventure from the comfort of your own home. Let this list of the best international wine clubs and subscriptions transport you to far-off places!
The Best Wine Clubs and Subscriptions for Savoring International Flavors!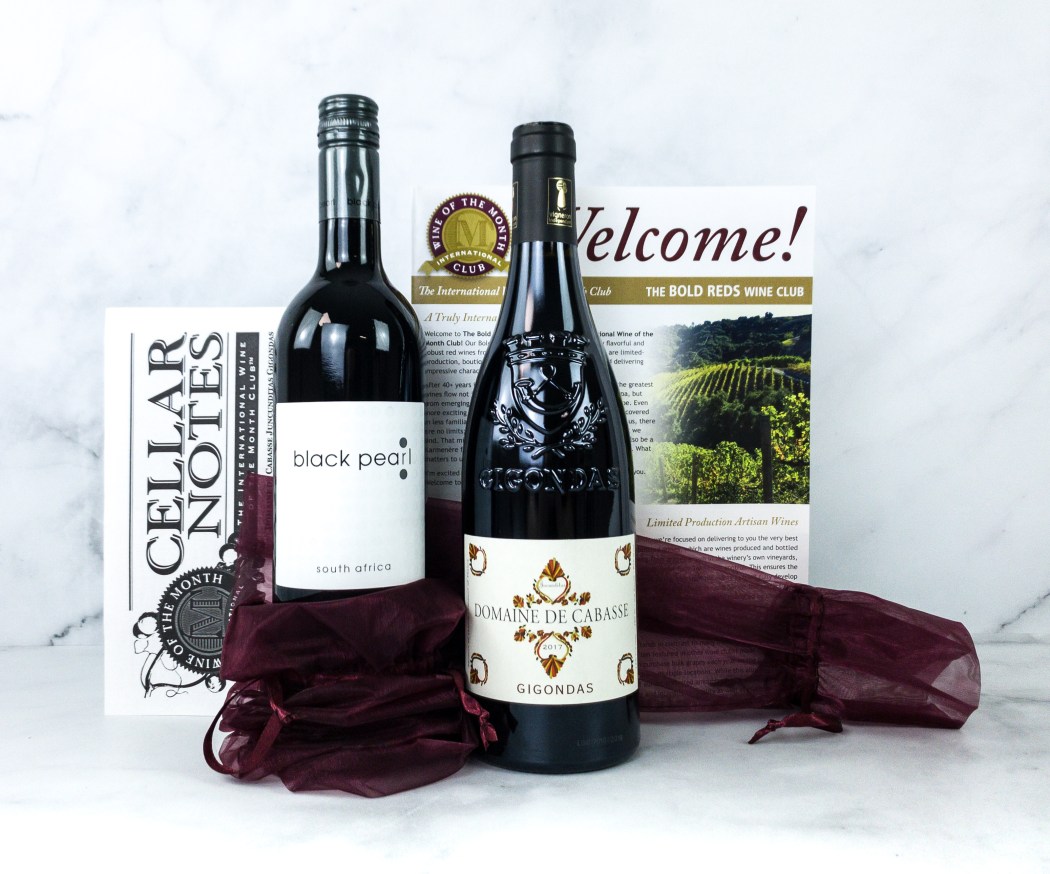 Image from: our review
What You Get: The International Wine Club of the Month is one great option if you want to stock your cellar with international wines. Choose from 4 distinct wine club subscriptions: The Premier Series Wine Club, The Bold Reds Wine Club, The Masters Series Wine Club, and The Collectors Series Wine Club. Each month, you'll receive two exceptional quality and award-winning wine selections from the world's renowned wine-producing regions.
Every bottle is chosen by a huge panel of wine enthusiasts and expert wine tasters to ensure that the wines will surely please each members' taste buds! It also includes cellar notes with detailed wine profiles, comprehensive tasting notes, winery histories, and suggested food pairings. It's more than just wine. It's a wine experience delivered right at your front door!
Deals:
Get FREE Wine Bags with International Wine Club of the month membership purchase! Deal applies automatically, just visit and subscribe.
Save $25 off a 12 shipment order. Use coupon code SAVE30.
Save $15 off a 6 shipment order. Use coupon code SAVE15.
Save $10 off a 4 shipment order. Use coupon code SAVE10.
---
Image from: VINEBOX
What You Get: With VINEBOX, you can discover new tastes and try the most exceptional ones from high-end wine boutiques across Europe! They quarterly ship boxes to reward palates with the best wines each vineyard has to offer. You'll receive nine of the current season's best wines, by the glass (100ml), allowing you to bring and drink them anytime and anywhere you are, along with detailed information about the wines, the regions where they came from, the winemakers in Europe, as well as pairing suggestions.
As a member, you'll receive free shipping, save up to 25%, first access to new releases, and quarterly credits for full-size bottles! It's the ideal "taste test" wine subscription, so you can try and try until you find a favorite!
---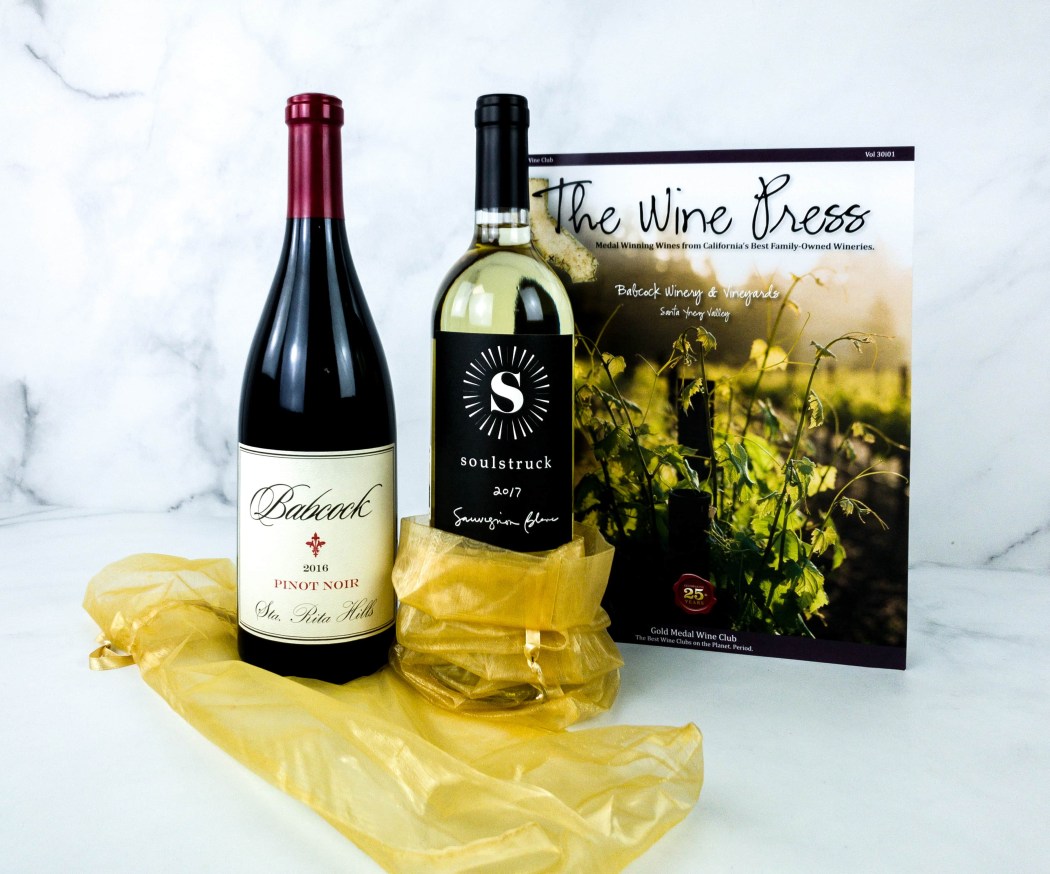 Image from: our review
What You Get: Gold Medal Wine Club International Wine Club allows you to sample award-winning and highly-rated wines from the best and authentic family-owned wineries from across the globe. They're in the business for 28+ years, so they really know what appeals to wine drinkers. The International Wine Club provides rare access to wines from family-owned estates around the world.
Each box contains three specially selected bottles of wine (your choice of reds, whites, or mixed) that you can't easily find in the US, shipped quarterly at your door. Along with it comes wine tasting notes, complementary recipes, and details on the winery and the region where it came from.
---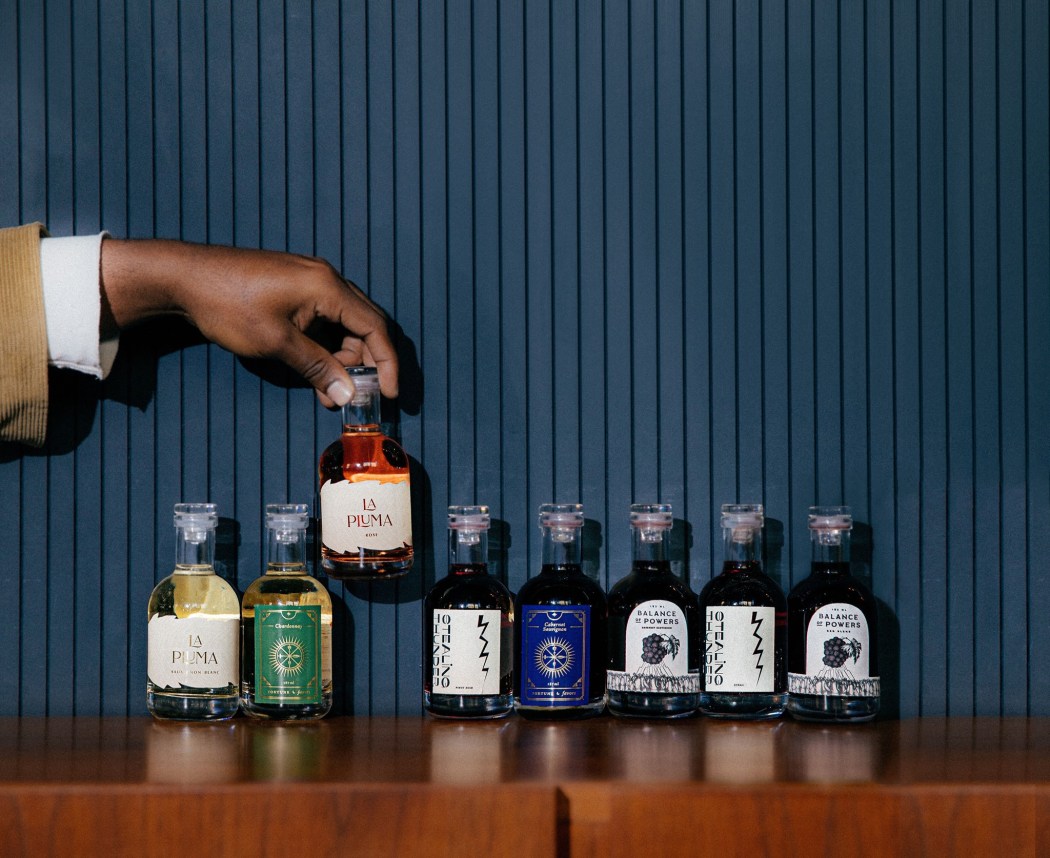 Image from: In Good Taste Wines
What You Get: Reward your taste buds with some good wines In Good Taste Wines offers. This subscription makes wine more approachable for wine drinkers by bringing a unique tasting experience in the comforts of their homes. Discover a diverse selection of wines in single glass bottles that can help expand your palate without the overwhelming feeling!
Each tasting flight includes 8 unique 187ml mini wine bottles featuring a region, winemaking style, or both. You can also schedule your visual tasting, where you can learn more about the wines. Track down new tastes and flavors with every tasting flight you'll receive. If you've chosen a favorite and want to stack your wine cellar with it, you can indulge yourself with full-size bottles.
---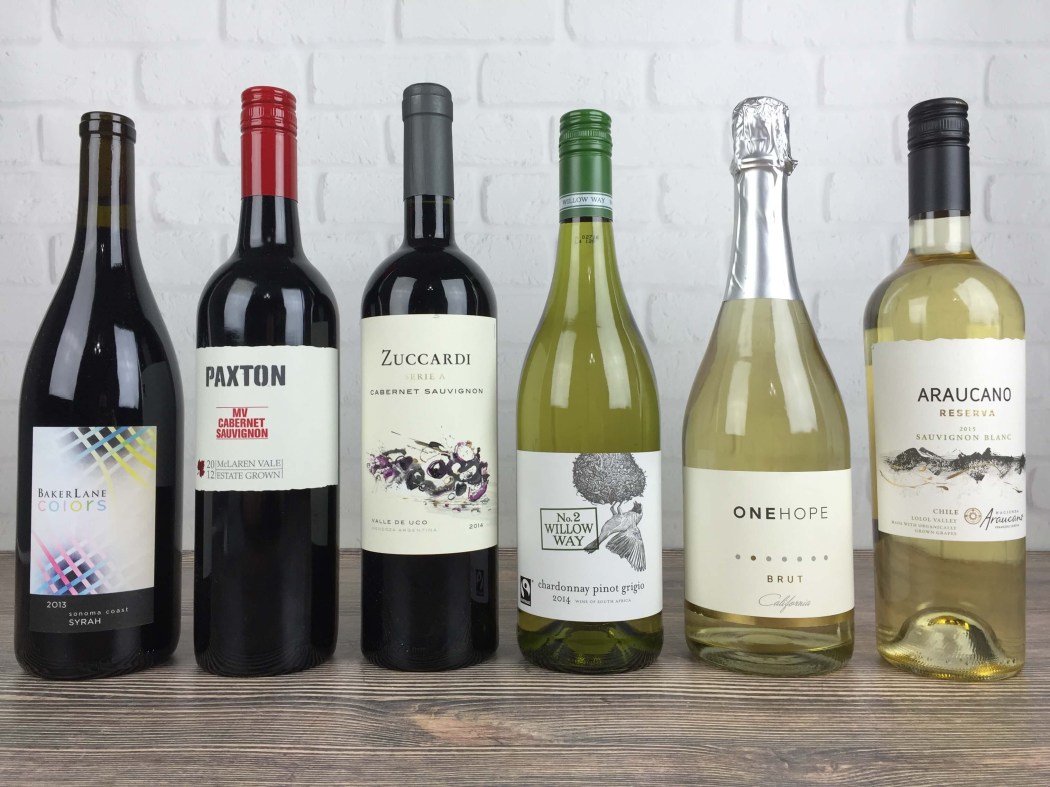 Image from: our review
What You Get: Wine Awesomeness is basically everything you need if you love discovering and learning about wine! They offer a 3-bottle membership and a 6-bottle membership of red, white, or mixed from well-known winemakers around the world monthly, with exclusive perks like deals on wines and wine accessories and a copy of the back label magazine with tasting notes, recipe pairings, and more.
If you like a bottle in your box, you can reorder the bottle for 20% off, plus free shipping. Simply full of awesomeness!
Deals:
Get 15% off on your first month! Use coupon code WINE15.
Get 10% off on your shop orders! Use coupon code WINE10 and Use this link.
---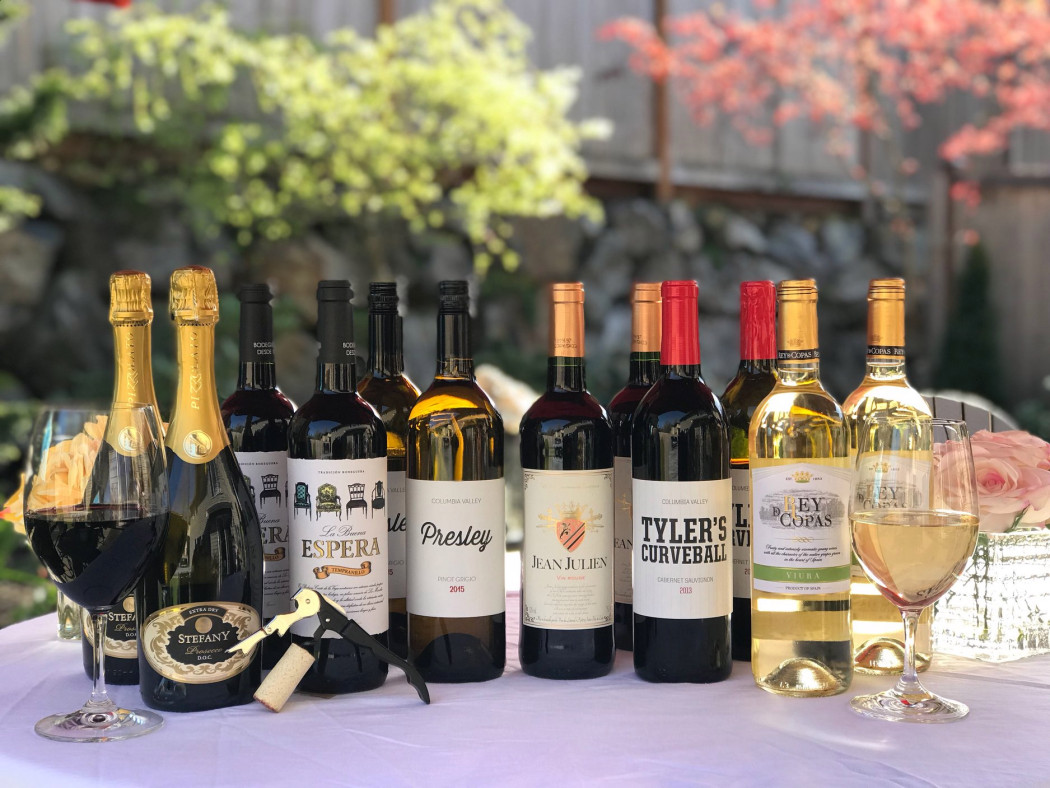 Image from: Cellars Wine Club
What You Get: Treat your taste buds to some fine wines without breaking the bank! Explore new flavors and discover a new favorite with the help of expert tasters from Cellars Wine Club. The International Wine Club offers imported wine from the most beautiful and exotic wine regions of the world. Receive 2 bottles of hand-selected, handcrafted wines of the world directly to your door each month.
It also comes with wine tasting notes, tips, and even insights into the wine scene. Cellars Wine Club also offers a 100% "no bad bottle" guarantee. Let them know if there's a bottle that's not up to your liking, and they'll instantly replace it for you!
---
Image from: The Original Wine of the Month Club Bordeaux Series
What You Get: With a large array of wines, The Original and Only Wine of the Month Club features a great collection of different kinds of local and international wines made by famous winemakers from all over the world! Get your hands on the best wines from the small wine district of Bordeaux with the Bordeaux Series Membership. Receive 2, 3, or 6 bottles of reds, whites, or a combination of two every month, every other month, or every quarter – the choice is yours!
Each shipment comes with an informative newsletter profiling where it came from, the winemakers behind each bottle, and food pairings. No passport is needed as they will deliver the best of the wine-growing region, Bordeaux, directly to your door!
---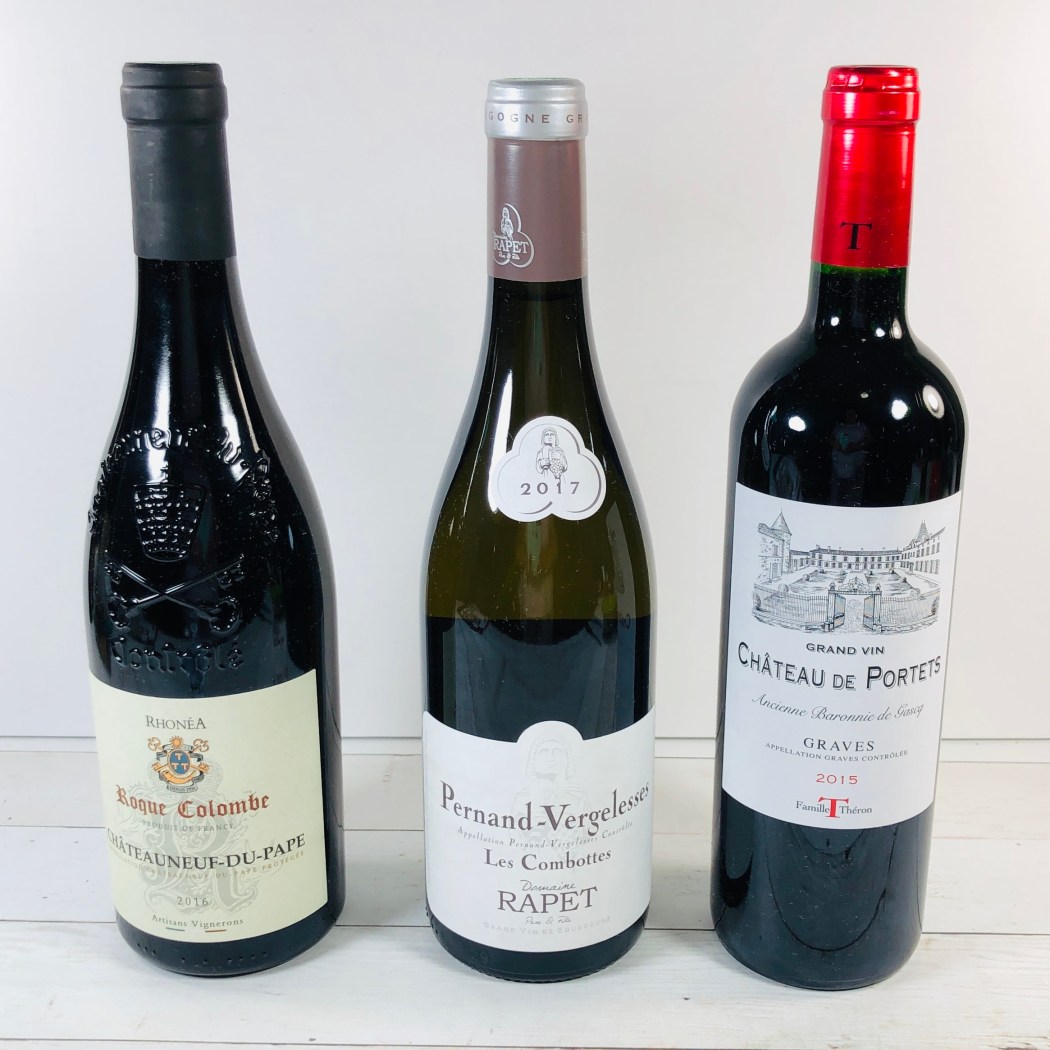 Image from: our review
What You Get: No need to travel to France to experience the best of French artisan wines. SomMailier French Wine Club is your plane ticket to extraordinary and exclusive French vineyards. They scour every corner of France to discover the best wines they can send to members' doors. Select which wine club to drown yourself with and delve into the French wine scene as you sip through these fine wines.
Get Club C'est La Vie to enjoy 3 exclusive bottles of French wine each quarter, Club Rendez-vous for 6 bottles every season that you can't find anywhere else in the US, or Club Et Voila for 12 bottles of exclusive French wine every quarter! It comes with wine cards describing each wine, the region in France where it came from, and the wine and winemaker story. These wine clubs serve as your gate pass to an exceptional, exclusive, and extraordinary French wine scene!
Deal: Get 15% off on all subscriptions and wine orders! Use coupon code hello15.
---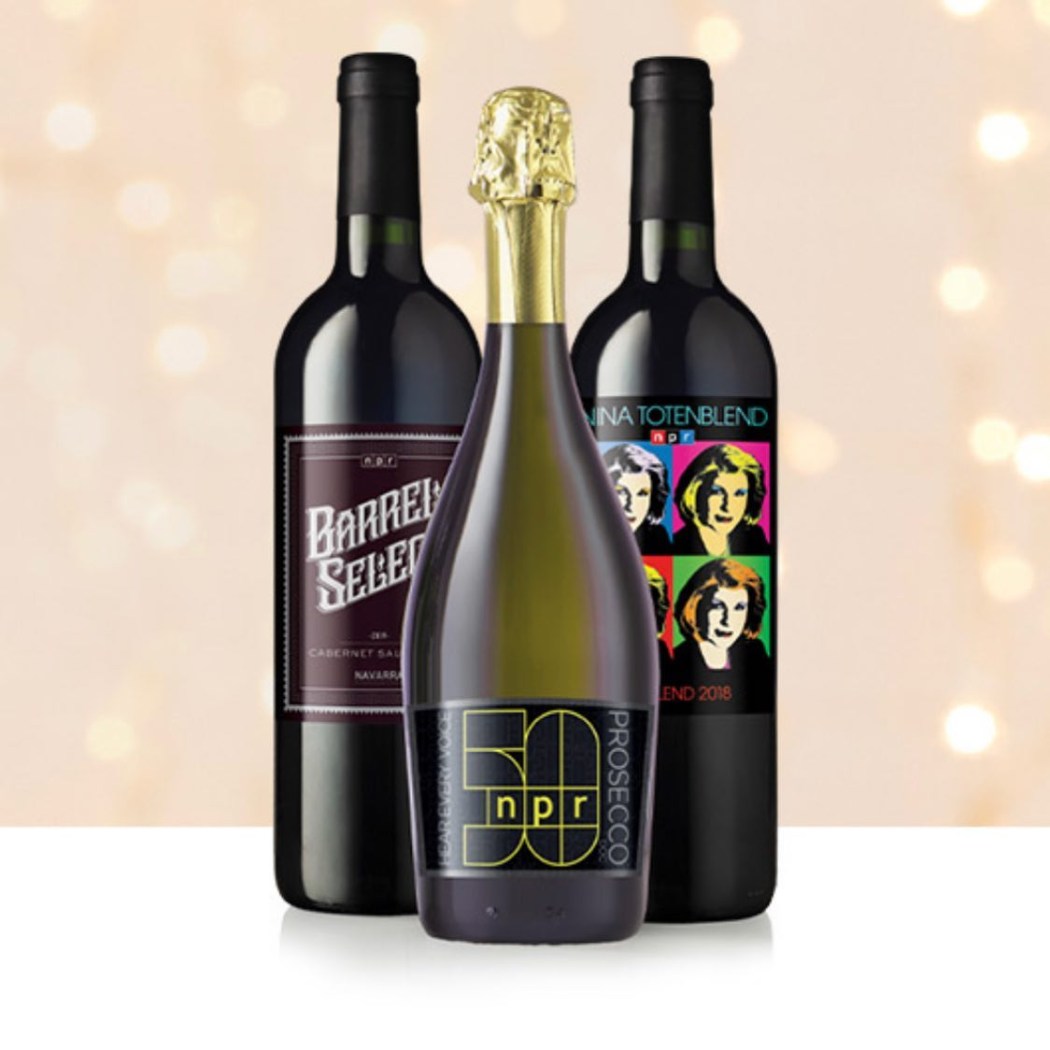 Image from: NPR Wine club
What You Get: You can now easily explore the world of wine while supporting national public radio with NPR Wine Club. They will take you on a fun journey towards knowing different vineyards across the globe. They are in charge of everything, including tasting hundreds of bottles and packing, so all you have to do is relax and enjoy great-tasting wines.
Every three months, you'll get a full case of expertly selected reds, whites, or mixed straight to your doorstep, accompanied by tasting notes, serving advice, and food-pairing tips. As a new member, you'll get 3 bonus NPR-inspired wines alongside your 12 bottles, which gives you a total of 15 as an introductory shipment! You did not only earn yourself fine wines to sip, but you also help public radios, and at the same time, save bucks too!
---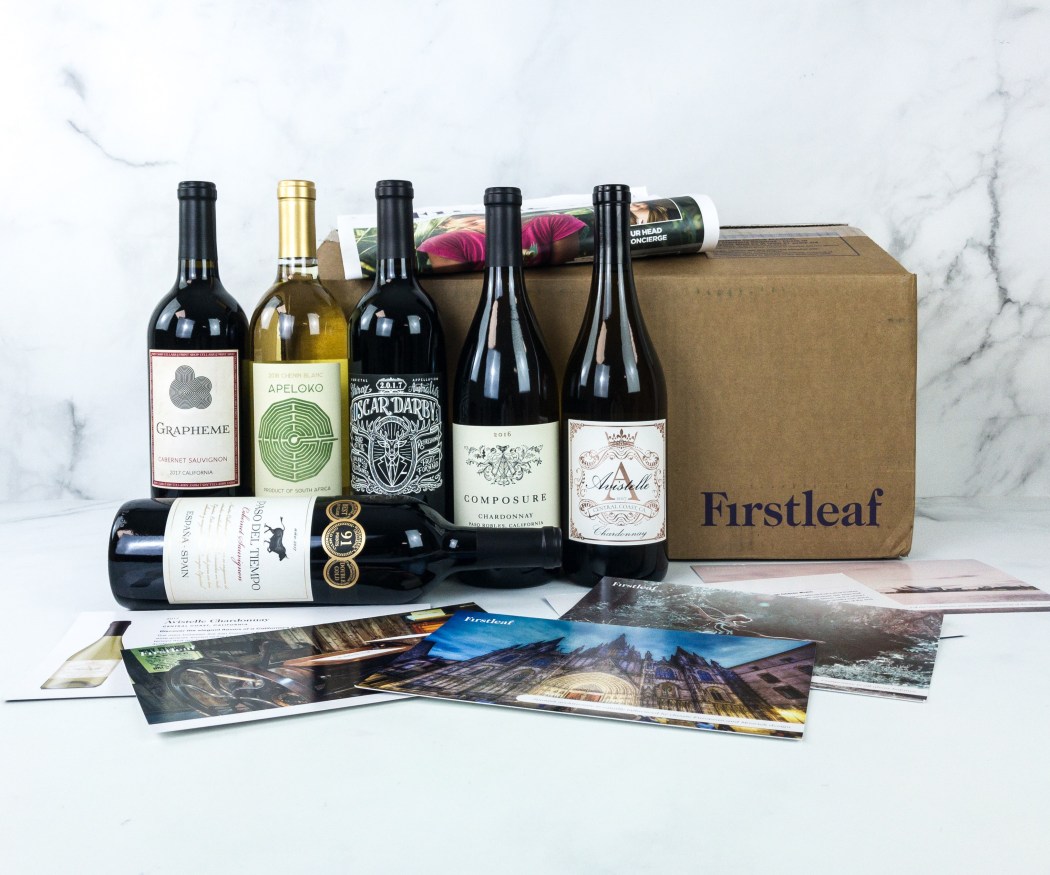 Image from: our review
What You Get: Firstleaf offers a convenient way of introducing award-winning, exclusive, small-batch wines by delivering them straight to your door! Connect yourself to great-tasting wines tailored to your specific palate from all over the world. What's even better is they work closely with winemakers to develop wines with feedback provided by members, making sure selections are improving and evolving.
Take the quiz and be matched with high-quality wines that cater to your unique taste at the lowest possible price! Reds, Whites, or a mix? The choice is all yours. Just rate the wines after you receive your box, and their proprietary algorithm will do the trick. It gets better and better with every box!
Deal: Get your first 6 wines for only $44.95, plus FREE shipping! Deal applies automatically, just visit and subscribe.
---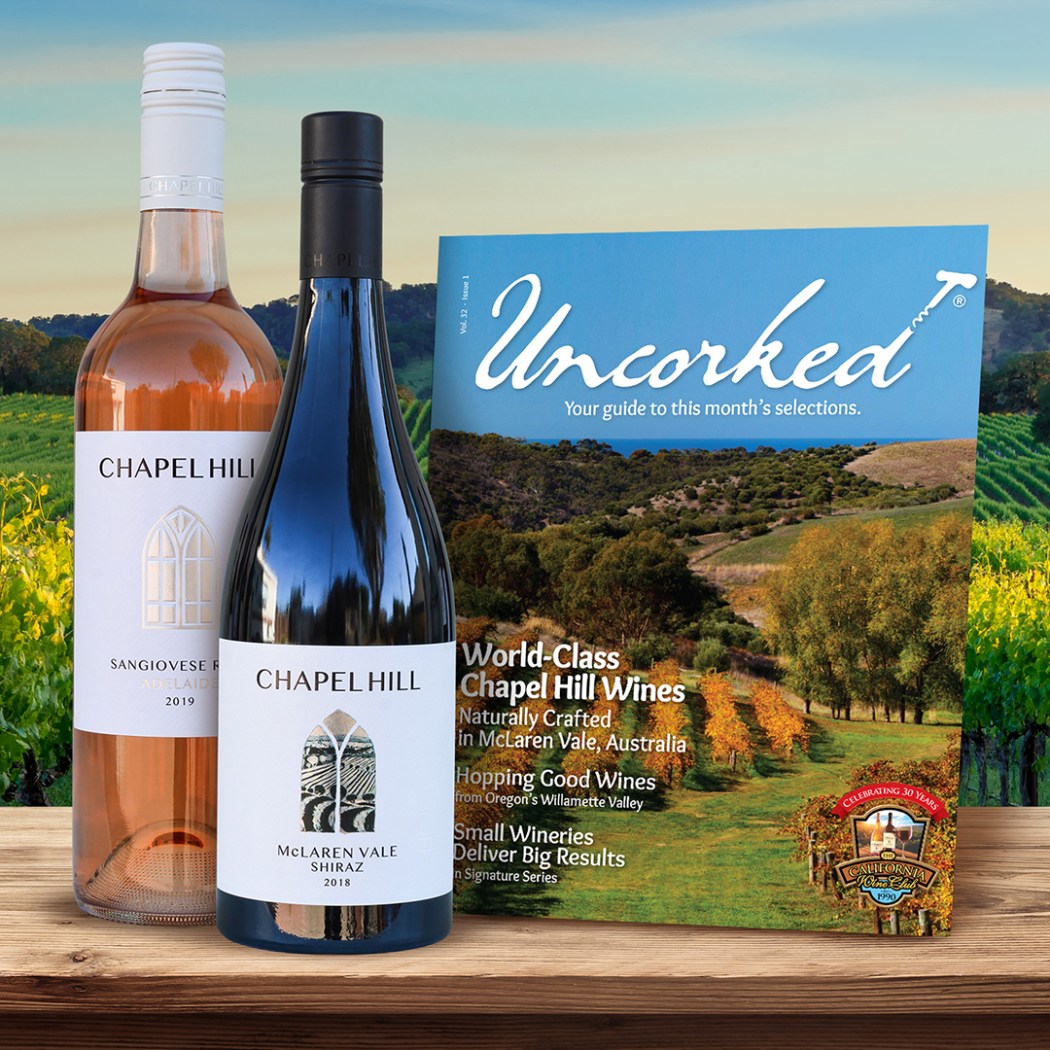 Image from: California Wine Club International Series
What You Get: Get your monthly fix of international handcrafted wines with the help of California Wine Club. Since the '90s, they've been helping artisan wineries to showcase their small-batch wines. Join the International Series Club and receive 2 hand-selected, imported full bottles of wine from the month's featured international winery.
It comes together with the latest issue of Uncorked Magazine, which contains fun and informative features about wines, tasting notes, and pairing tips. You also have the option to customize your delivery and receive all reds, all whites, or both in your chosen delivery frequency! Members can also score up to 50% off normal retail prices on wine reorder. It's definitely a great way to learn about wine and the international wine scene!
---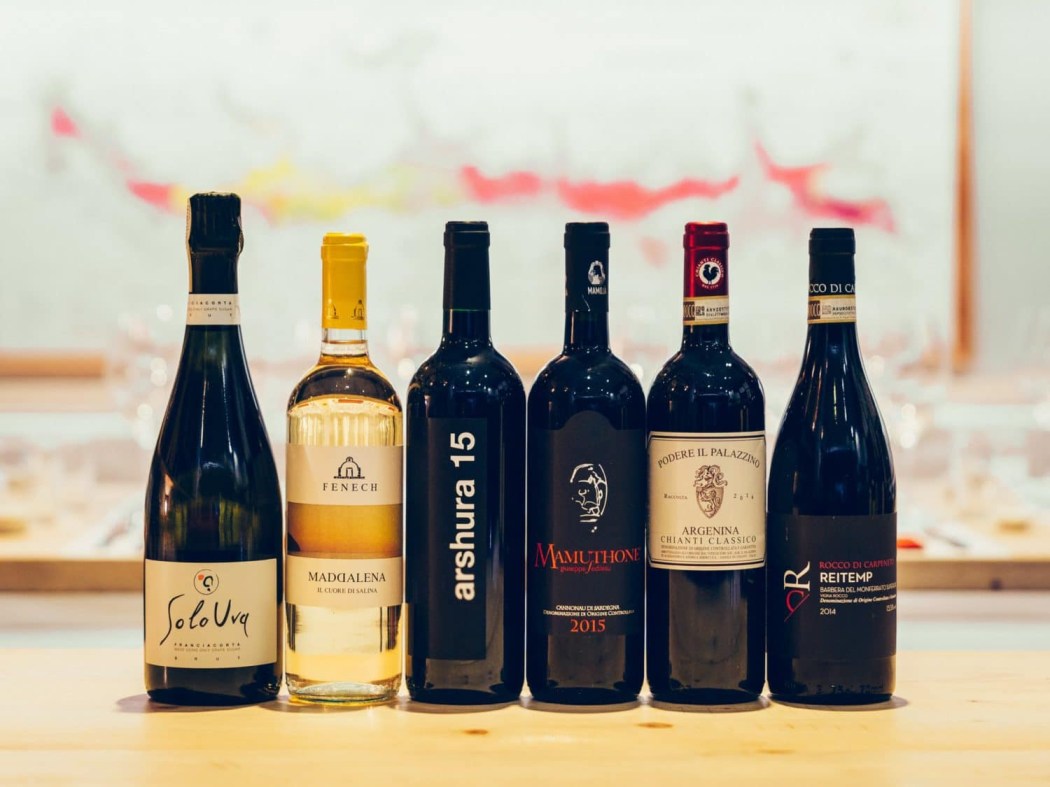 Image from: The Roscioli Wine Club
What You Get: Delight your taste buds with the finest Italian wines from The Roscioli Wine Club. The experts of Roscioli bring the best Italian wine experience directly to your door. Score a chance to taste organic and exclusive wines you cannot find in the market!
You can choose from three membership options: Italian Wine Club 1, for everyday wine lovers; Italian Wine Club 2, for the wine enthusiast; Collectors Club, for the wine collectors; and Legends Club, for the finest connoisseur. Each shipment will give you 12 bottles of wine from artisan winemakers along with surprise gifts! With 24 bottles of wine a year, you'll get to taste Italy without traveling!
---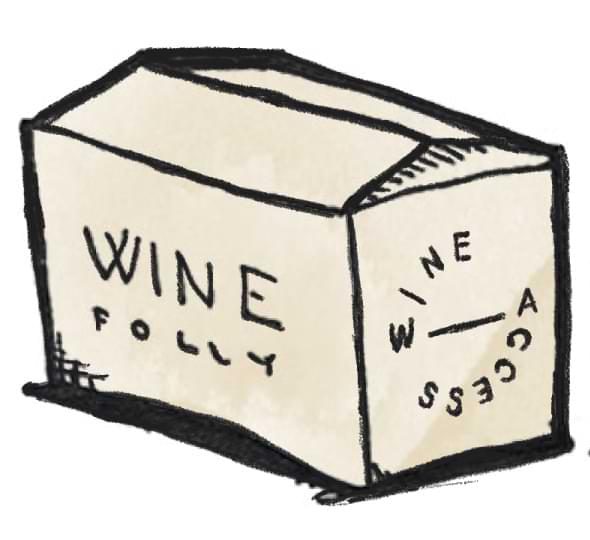 Image from: Wine Access Folly Wine Club
What You Get: With Wine Access Folly Wine Club, wine lovers will say hello to more international flavors. This wine subscription service offers great quality wines while also helping you build your wine knowledge. Each shipment they send to subscribers is themed – Bold Red Wines, Aging Vessels, Different Vintages, and more – making wine tasting more exciting!
Receive four perfectly curated wines right to your doorstep, six times a year. Along with your bottles, you'll receive a video featuring industry experts discussing your wine and the theme as a whole. You'll also get 10% off all wine purchases as a subscriber, which will help you broaden your palate even more!
---
And that sums up our list of the best international wine clubs and subscriptions!
Unveil more must-try subscriptions from our list of all the best subscription boxes in every category!