Embrace a youthful appearance and keep gray hairs away with ease! When it comes to covering up those pesky grays, at-home hair coloring kits are the perfect solution. No need to wander drugstore aisles in search of the perfect match for a more natural and rejuvenated hair and beard. With these convenient subscriptions, men can easily achieve their desired look from the comfort of their own home.
These hair color subscriptions have got you covered with everything you need to conceal gray hairs. Some are even tailored to match your preferences, ensuring perfect coverage without any worries. Changing hair color can completely transform your look and add a touch of vibrancy to dull hair. But not just any hair dye will do – you deserve high-quality products that won't damage your hair. Plus, they should be easy to use, making home hair coloring a hassle-free experience. Below, we've listed some of the best men's hair color subscriptions to help you achieve the look you desire. Take a look!
The Best At-Home Hair Color Subscriptions For Men!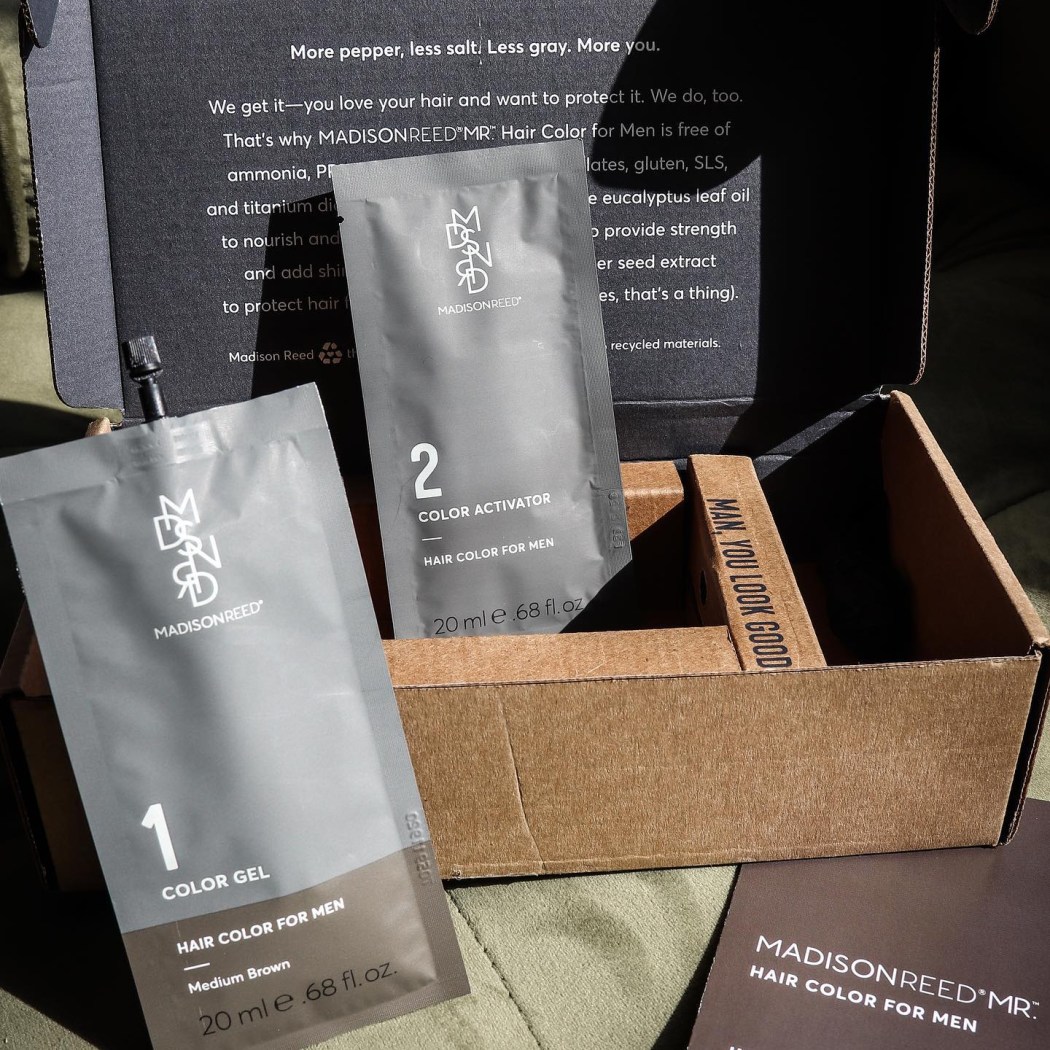 Image from: Madison Reed MR.
What You Get: Madison Reed MR. keeps men's hair and beard looking healthy and youthful with an easy-to-use hair color kit. This home color subscription helps effectively reduce the appearance of gray hair for a more natural look rather than a shoe-polished look. You can choose your color or find your color match through a short quiz. They'll send you a three-step professional hair and beard color that's full of only the good stuff – free of ammonia, parabens, and harsh chemicals. The products are also numbered, so you won't get confused about which goes first. It's the solution men need to wave goodbye to grays and feel more like themselves!
Deal: Get 10% off + FREE SHIPPING on your first order! Use coupon code affMR10.
---
Image from: Cleverman.
What You Get: Looking for a way to achieve your hair and beard color goals? If so, Cleverman's got you! This hair color kit for men customizes boxes based on the subscriber's needs and desires, allowing them to look the most natural. They have nourishing formulas enriched with organic argan, baobab, and walnut oils, without ammonia or parabens, tailored to every look and customized to one's hair type and skin needs. Just take the quiz so they can create a box that's uniquely yours. Each kit is a 4-step system that's easy-to-use, complete with all the tools you need to help you finish coloring both your hair and your beard even when at home.
---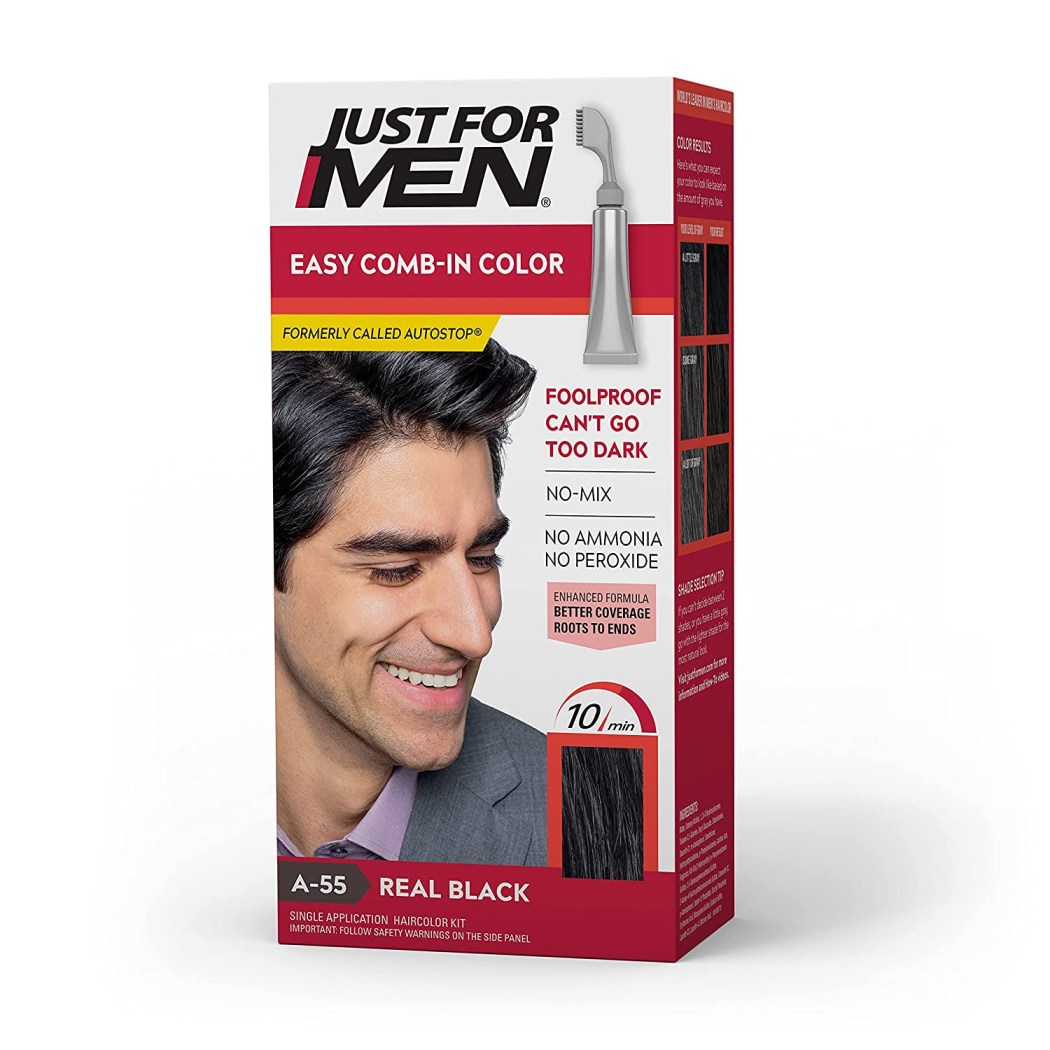 Image from: Just For Men
What You Get: Just For Men offers hair color products with an auto-delivery service – which means that you can get new hair color whenever you like, along with savings and extras. It's flexible, so you can cancel anytime. Currently, they offer Shampoo-In Color which comes with 2 bottles (color developer and color base) that need to be mixed together and applied to hair, and the Easy Comb-In Color which you do not need to mix any components.
---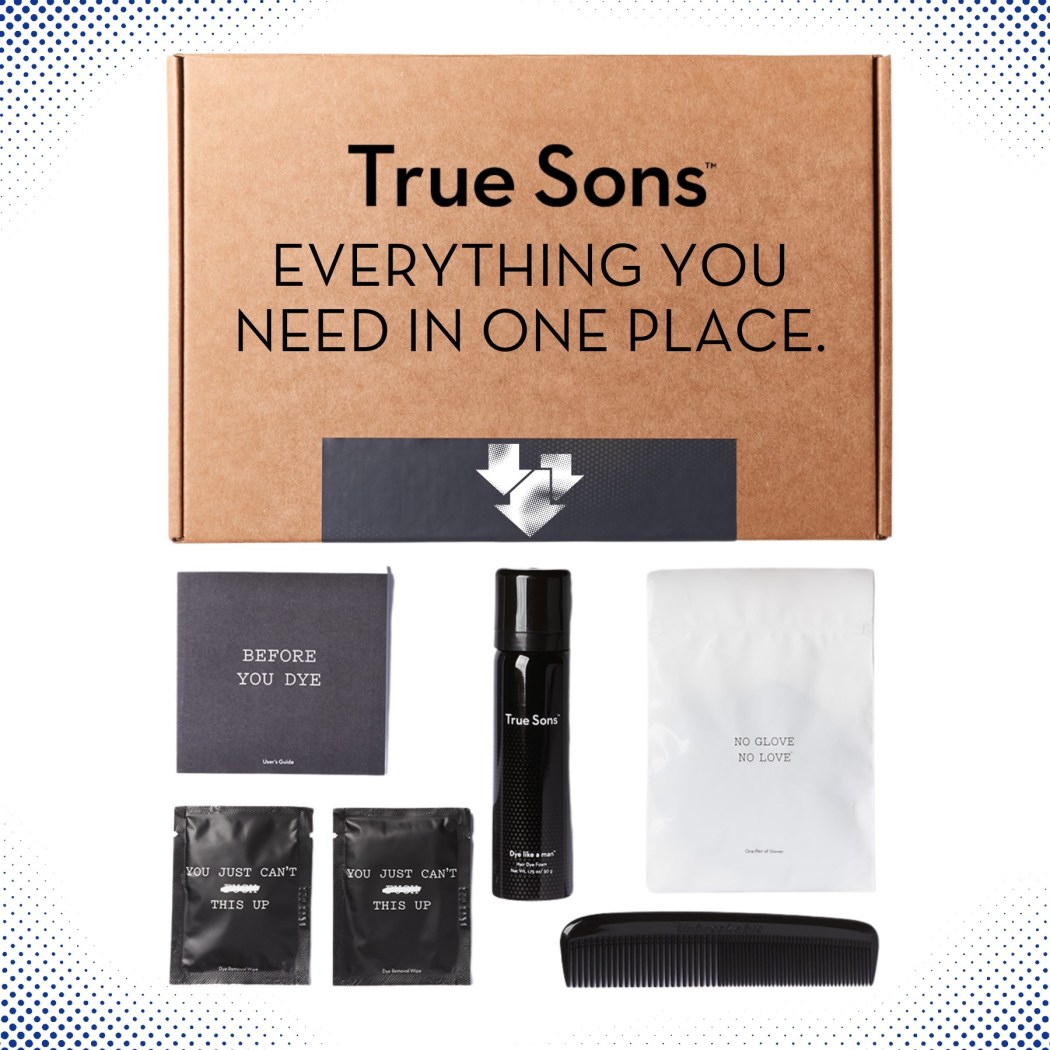 Image from: True Sons
What You Get: Designed to boost your natural color, True Sons is unlike any other hair coloring kit for men. This subscription delivers an award-winning hair and beard dye foam for a natural-looking gray coverage without the fuss. All you have to do is choose a color and foam on. No mixing is required! Plus, it is so easy to apply. Massage the foam into your hair, either by hand or with the comb included in the box, to hide grays and achieve a more natural-looking color.
---