Enjoy and discover more amazing meals without worrying about your diet! Why waste a lot of time scouting the grocery isles, checking label after label, to see if a product is gluten-free when you can have these items delivered right on your doorstep? From savory snacks to yummy desserts, we've got everything for you! Save yourself from the frustration! Sit back, relax, and follow your gluten-free diet without leaving the comfort of your own home!
We've compiled a list so you can check out all the boxes that offer the stuff you need! From snacks to cookies and even full meals, Everything you need is listed right here in our Best Gluten-Free Meal Delivery Subscriptions! Check out all of the gluten-free meal delivery lists to see what best fits you!
The Best Subscription Boxes for Gluten-Free Delivery!
Meal Kit Subscriptions for Gluten-Free Diets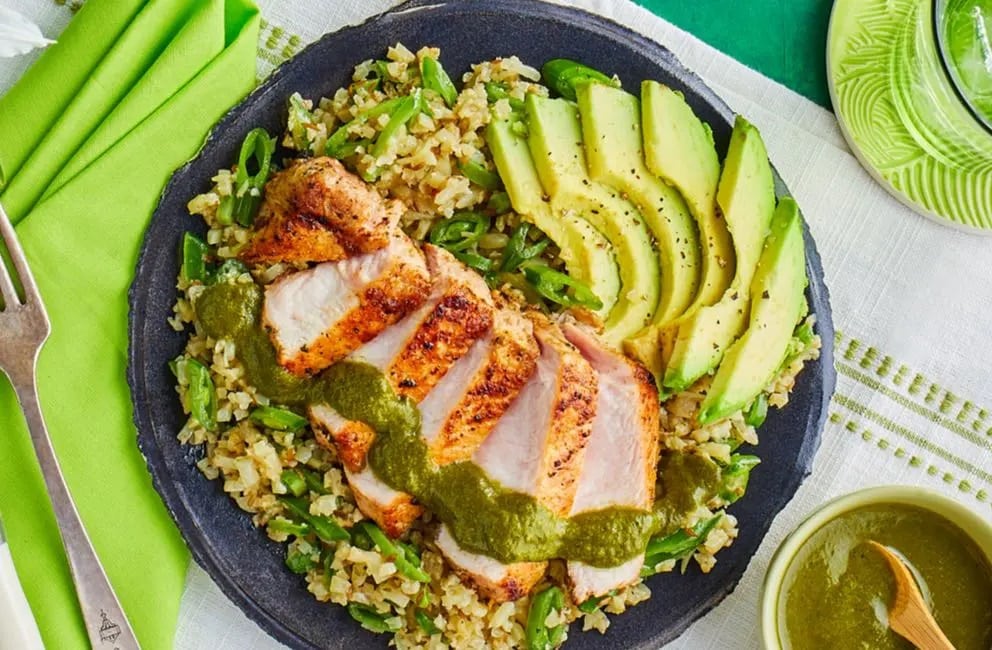 Image from: Green Chef
What you get: Green Chef makes sure you get your healthy dinner fix in just 20 – 30 minutes. Each box comes with recipes and ingredients for at least three meals for the week. The ingredients are fresh and sustainably sourced. They're even color-coded for easy sorting! For those with diet restrictions, check out their vegetarian, omnivore, carnivore, gluten-free, and paleo meal options. The only thing you need at home is olive oil, salt, and pepper!
See Green Chef Reviews for more information!
Price: Meal kits start at $66.93.
Deal: Save up to $40! Get $30 off + FREE shipping on your first box, $20 off your second box, and $10 off your third box! Deal applies automatically, just visit and subscribe.
---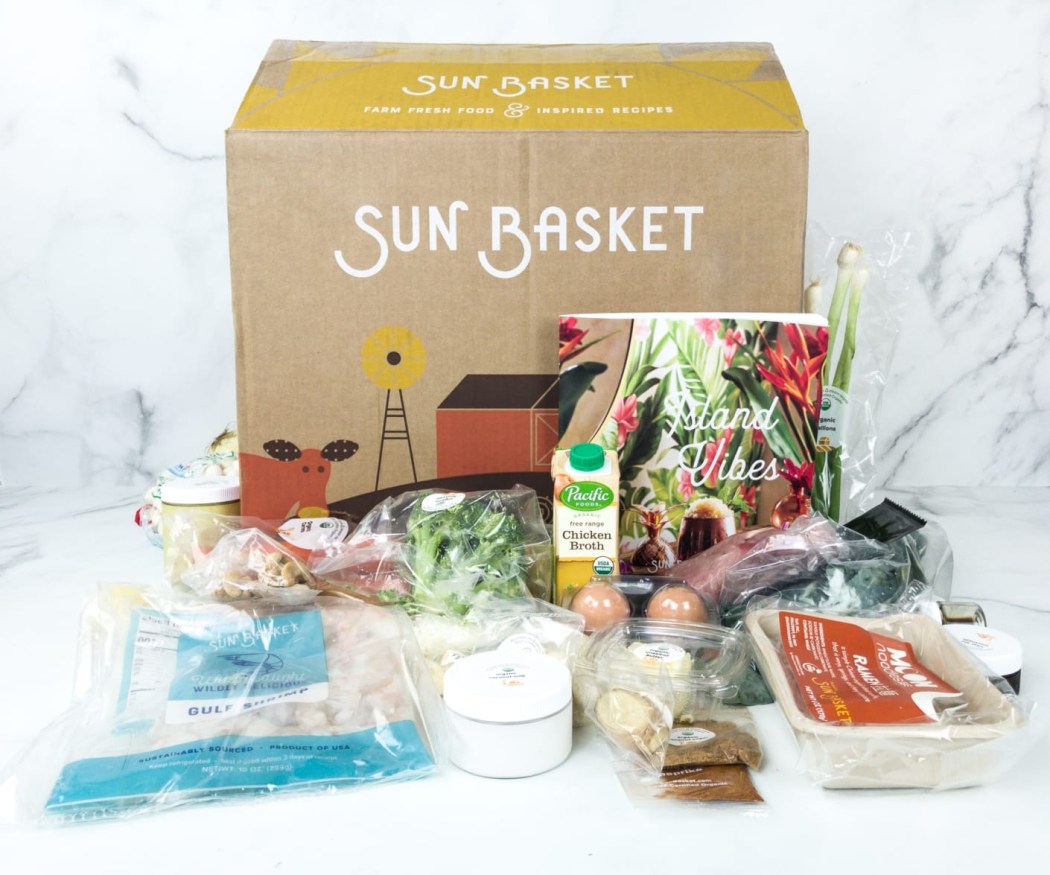 What you get: For those who want to start eating healthy, Sun Basket is a great subscription to try. This healthy meal kit service sends easy-to-follow recipes along with organic ingredients every week. They offer Paleo, Gluten-free and Vegetarian options, plus healthy breakfasts. Add-ons are also available!
Read Sun Basket Reviews to find out more!
Price: Subscription box starts at $68.94
Deal: Get $35 off FIRST box! Deal applies automatically, just visit and subscribe.
---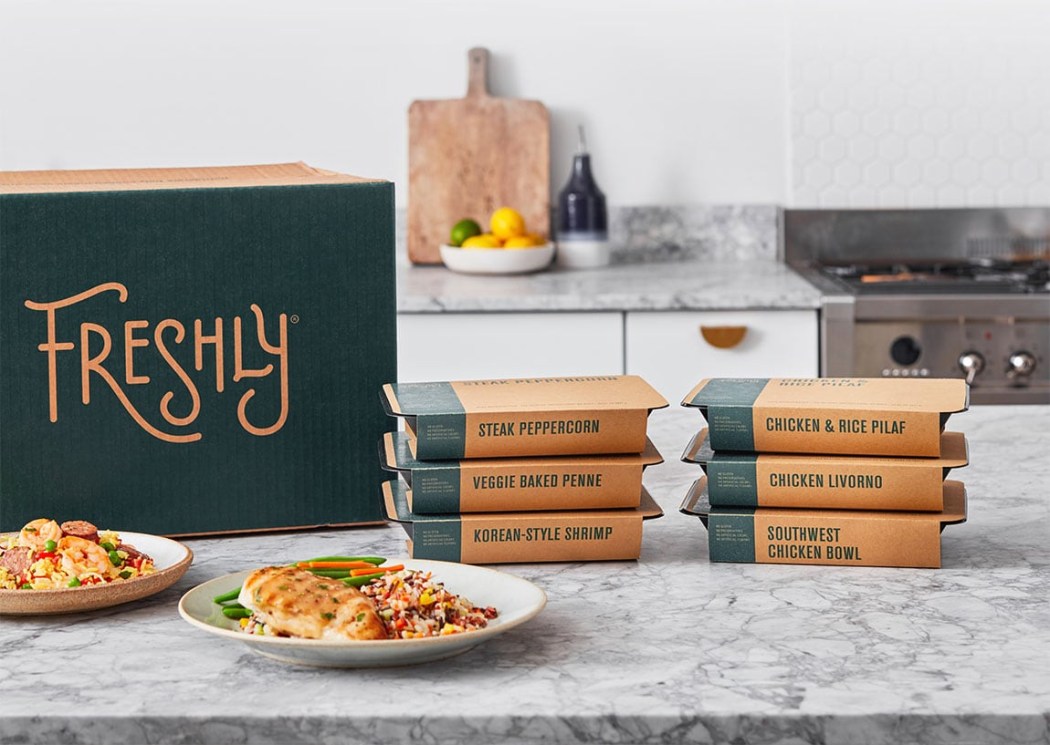 Image from: Freshly
What you get: Freshly lives up to its name by sending premade and prepackaged food which are never frozen! They offer an array of healthy meals including those that are free from gluten, refined sugars, and artificial ingredients. Subscribers can select the exact meals and the number of meals they want each week to fully customize their plan! The meals arrive at your door fresh and all you have to do is to heat them up for 3 minutes!
Learn more by visiting the Freshly Reviews page!
Price: Weekly meal plans costs: 4 meals/wk –  $45.96 ($11.49/meal,+$5.99 shipping), 6 meals/wk -$56.94 ($9.49/meal, +$5.99 shipping), 10 meals/wk – $89.90 ($8.99/meal, +$9.99 shipping) and 12 meals/wk -$101.88  ($8.49/meal, +$11.99 shipping).
Deal: Get $60 off your first FOUR orders! Use coupon code launch15.
---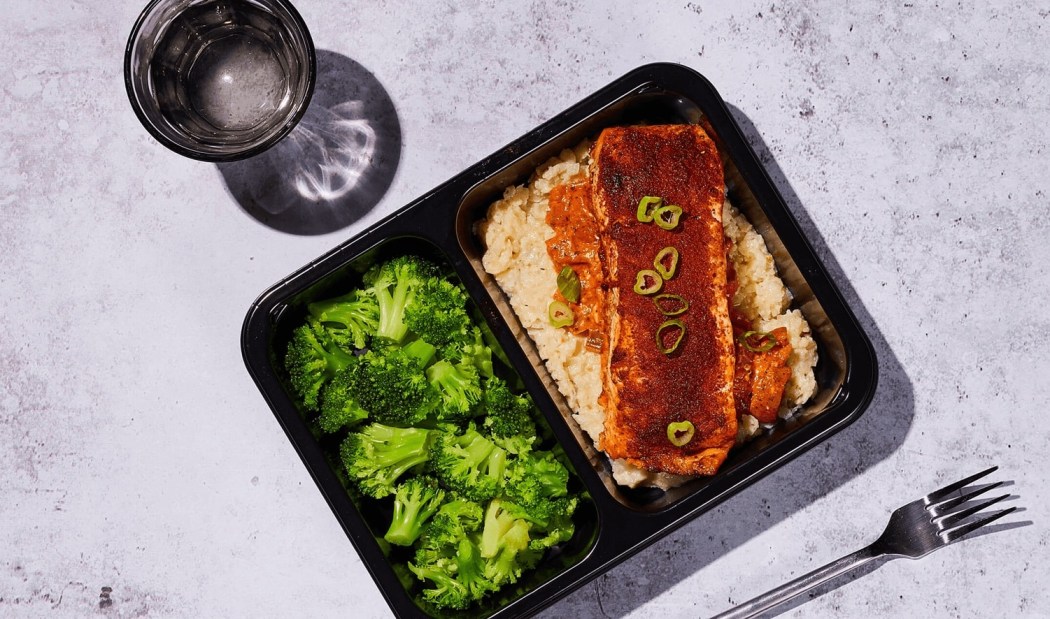 Image from: Factor_
Why we love it: Factor_  (formerly Factor 75), a prepared meal subscription that delivers healthy chef-developed meals to your door, prepares and delivers fresh, nutritious meals to your door. We combine nutrition science and culinary excellence to design dishes that taste amazing, and give your body and mind the nutrients needed to perform at their peak. Formerly Factor 75.
Price: Start you healthy meal for $77 per week.
Deals:
---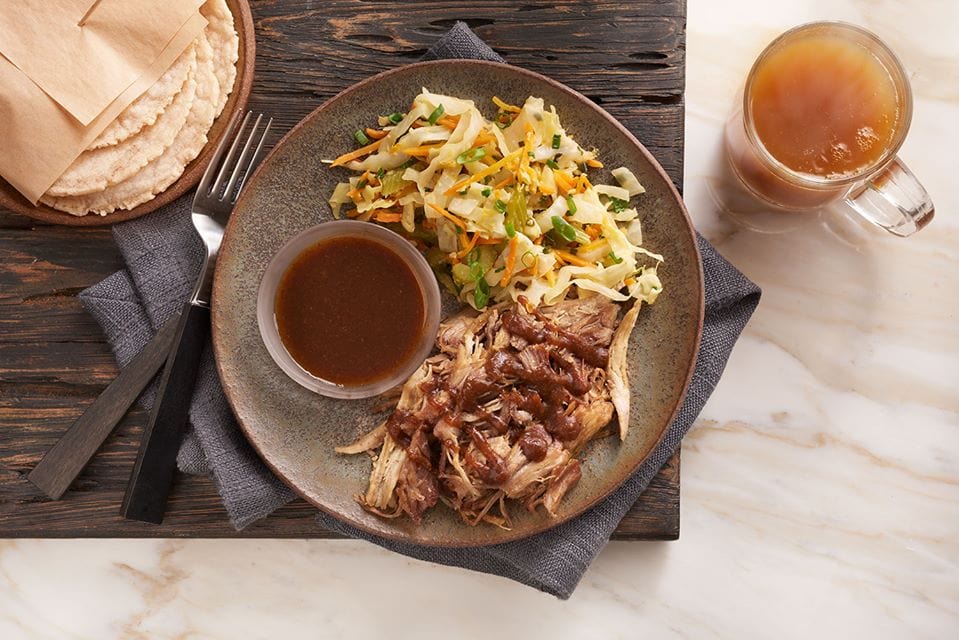 Image from: Paleo On The Go
What you get: Sending every month, Paleo On The Go's curated boxes are filled with chef-created, real-food dishes made from 100% paleo and AIP-friendly ingredients. Every meals are carefully shipped in a recyclable, insulated package, and when it arrived, all you just need to do is re-heat the meals and enjoy!
Price: Subscription cost is at $245 per box, and you can set your own schedule.
---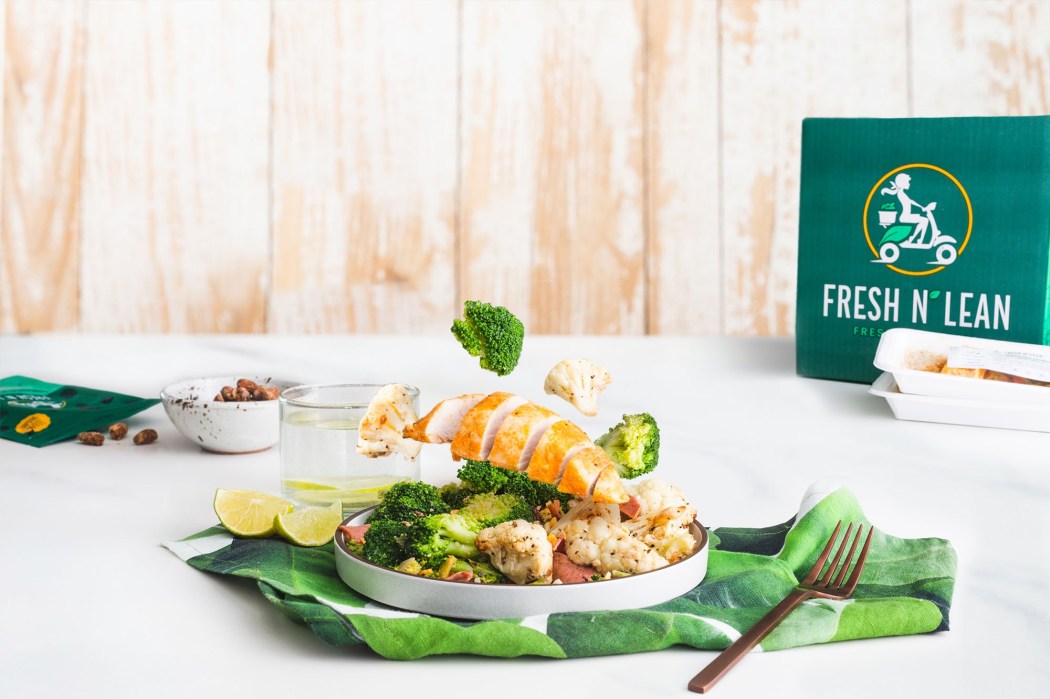 What you get: Fresh n' Lean is a meal subscription service that offers a pre-packaged meals delivered straight at your home or work each week. Each box includes a variety of healthy and delicious meals made from fresh and organic ingredients. What makes this box more exciting is that you can pick your plan online or choose from there A La Cart options!
Price: Subscription box costs $139.95 per week.
---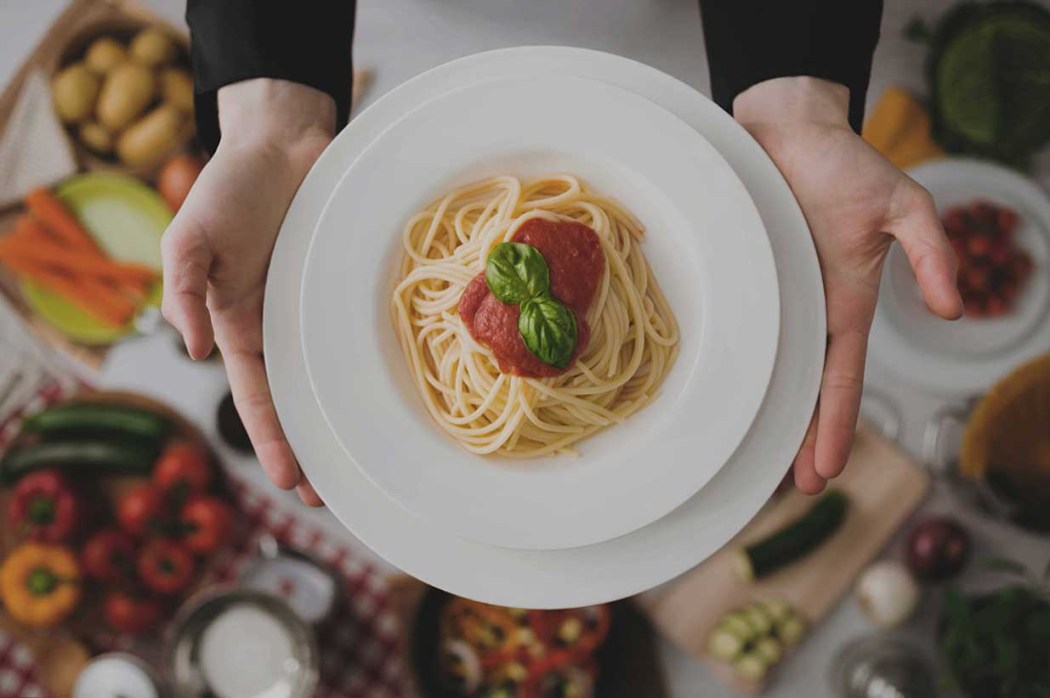 Image from: Magic Kitchen
What you get: A delicious meal service subscription that sends out small batches of chef-made meals delivered straight to your home. All the ingredients used for each meal are sourced within the USA and are produced and prepared in the USA. The meals are flash-frozen to preserve all their scrumptious flavor. Magic Kitchen is the ideal subscription box for busy families!
Price: 1 complete meal per day costs $82-$90 per week.
---
Image from: BistroMD
What you get: Looking for a meal that will help you lose weight? You might want to try the amazing BistroMD box. This subscription combines the science of losing weight with the delicious meal, making you want to eat more to lose more. Every meal is made using the freshest ingredients available. You can select from the following meal plans: Standard, Heart Healthy, Diabetic, Gluten-free, Menopause.
Price: 5-days Plan Lunch & Dinner is $129.95, 7-days Plan Lunch & Dinner is $159.95, Full Program 5 days is $159.95 and Full Program 7 days is $189.95,
---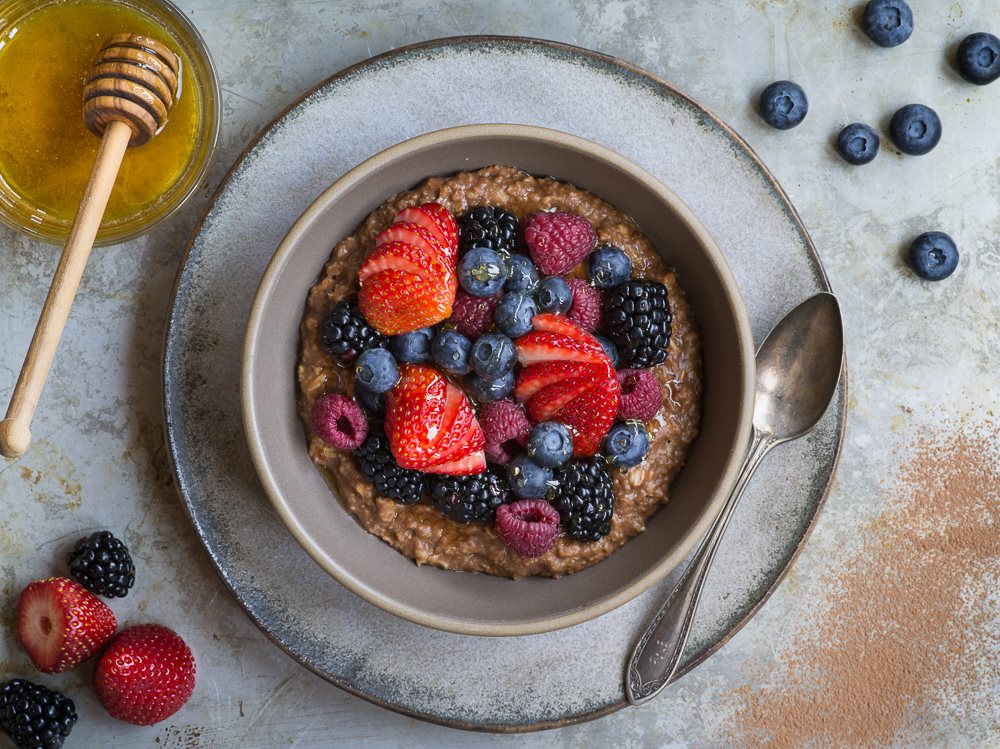 What you get: Make your own personal meal planning assistant! Every Platejoy includes an unlimited personalized meal plans for everyone including Low Carb, Clean Eating, Ketogenic, Paleo, Vegetarian, Vegan, Pescatarian, Gluten-free, and more! They also provide nutritionist-designed menus that would definitely help you achieve your health goals.
Price: Plan starts at $8 per month
Deal: Get $10 off any plan. Use coupon code HELLOSBSN.
---
Gluten-Free Snack Subscriptions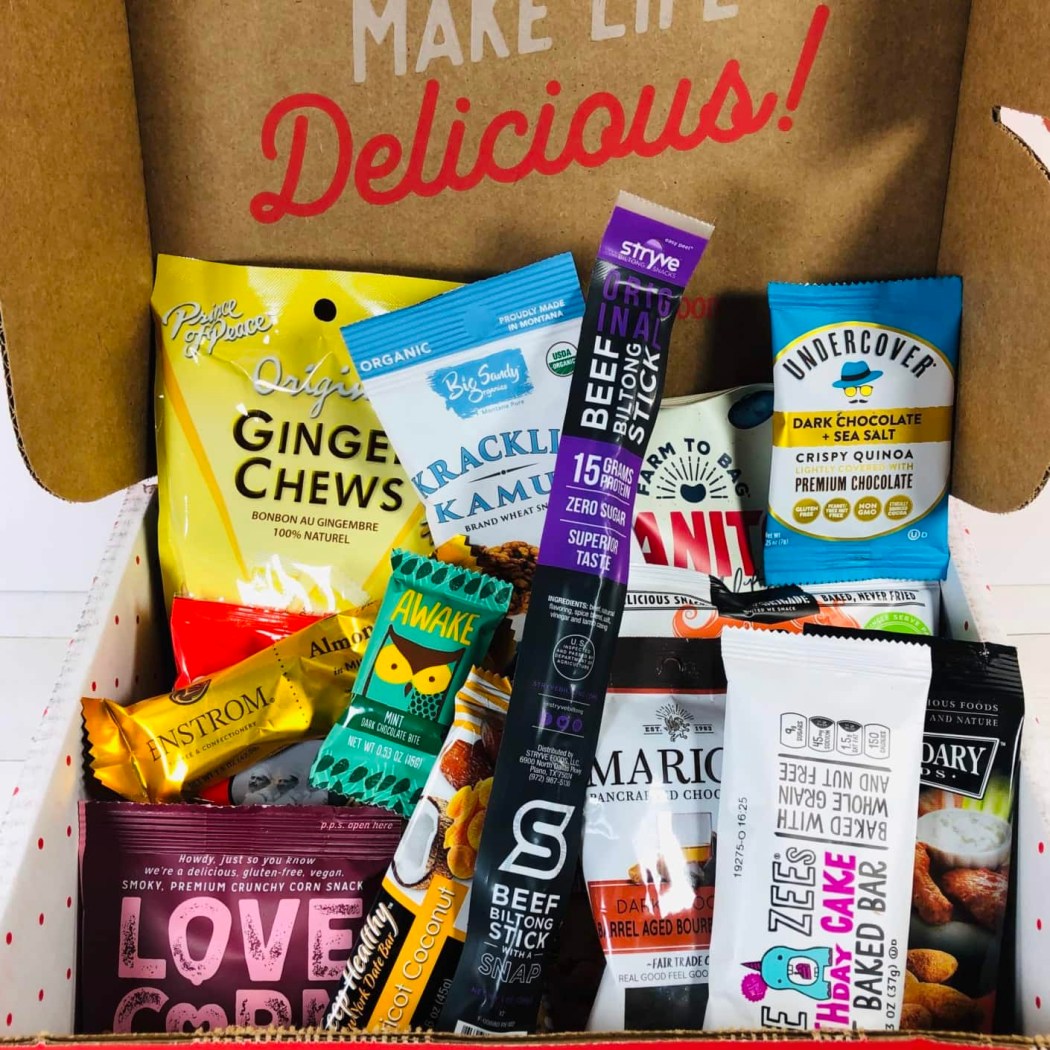 Image from: Love with food
What you get: Get the tastiest and the most delicious gluten-free snacks from various brands across the world monthly with this  Love with Food Gluten-Free Box! It's an ideal snack pack whether you have an allergy, intolerance, or just avoiding gluten. The same standard of delicious, healthier snacks apply, and each box comes with 11+ snacks – all gluten-free certified!
Love with Food also offers other snack boxes – the classic Tasting Box and Deluxe Box.
Price: Subscribe for $24.99 every month.
Deal: Get 25% off your first box! Deal applies automatically, just visit and subscribe.
---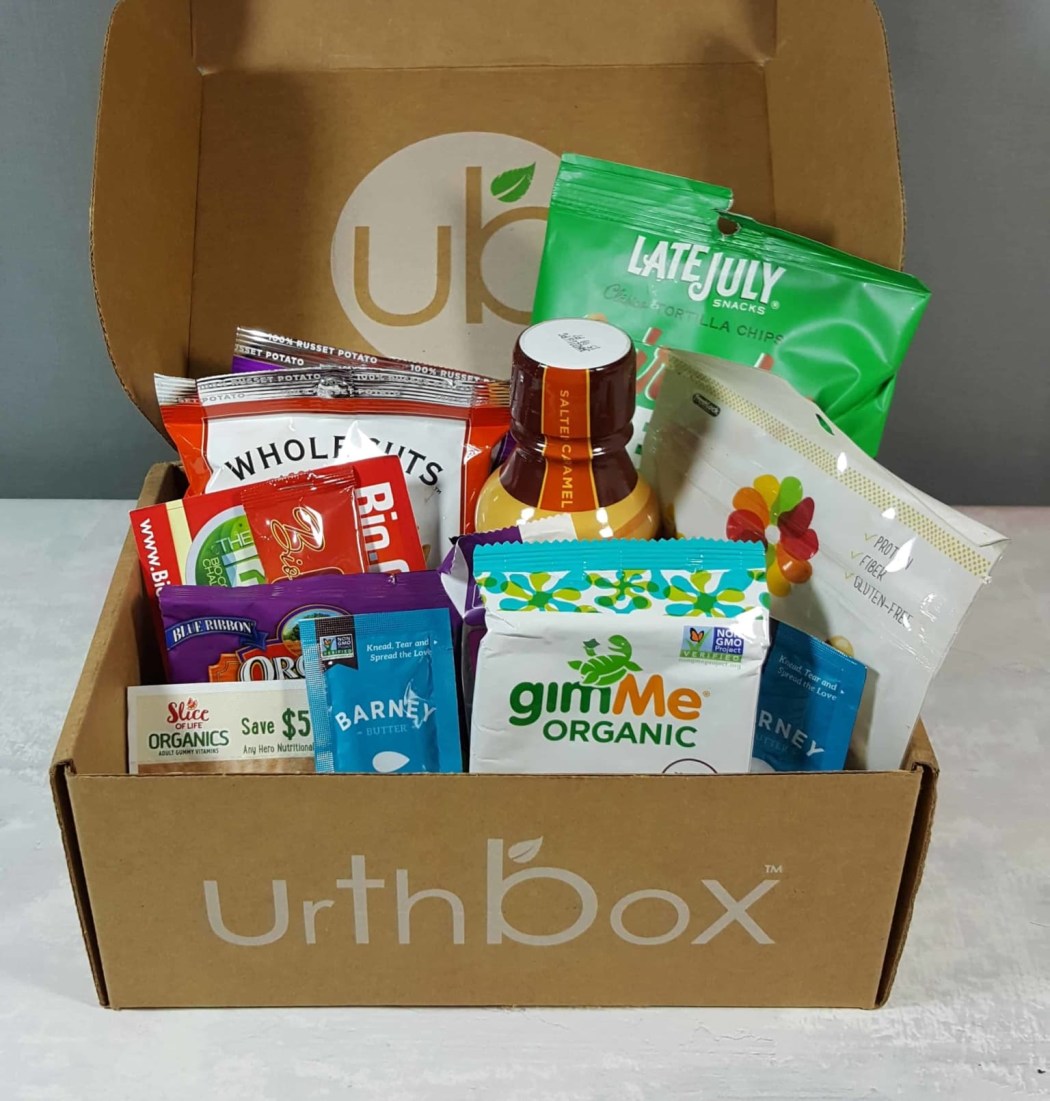 Image from: Urthbox
What you get: Urthbox sends snacks, beverages, and other treats focusing on non-GMO, organic, and all-natural items. You can choose not just from the 4 box sizes they have which are mini, small, medium and large, but also, you can choose a box type from the following: classic, diet, vegan, or gluten-free box.
See past boxes in the UrthBox Reviews page!
Price: Subscription prices start at $14.99, and save more when you choose bigger boxes!
Deals:
---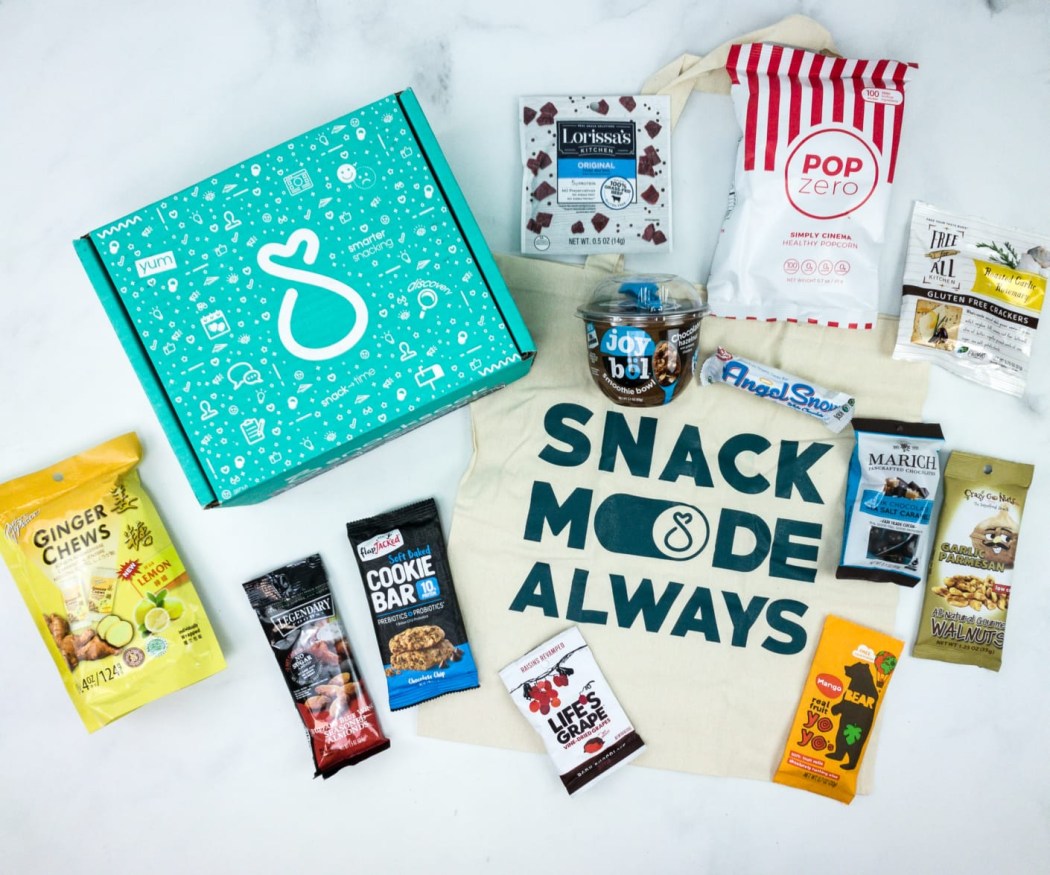 Image from: Snacksack
What you get: SnackSack is one of the best snack boxes around as they got a lot of variety: vegan, gluten-free, or just regular snacks! The boxes are always full to the brim with a combination of organic, non-GMO, gluten-free, all-natural, vegan, and fair-trade snacks. You can choose from 3 box options which are the Regular Box, Vegan Box, and Gluten-free Box.
Visit the SnackSack Reviews page for more details!
Price: SnackSack Gluten Free Box is $24.95 per month. Save upto $17.40 if you choose their longer plans!
Deal: Save 20% on any SnackSack! Use coupon code HELLO20.
---
What you get: Fun and healthy snacking is what you get from FitSnack! To ensure that the box contents are high quality, they ensure that each product fits two or more of the following: GMO-free, high in protein, low in sugar, gluten-free, organic, raw, vegan, and all-natural. Also, you can get bonus items such as energy boosters, nutritional supplements, and refreshing drinks, which is really amazing!
Read the FitSnack Reviews for more details!
Price: The subscription costs $28.90 each month.
Deal: Save $3 on your first box! Deal applies automatically, just visit and subscribe.
---
Image from: Healthy Surprise
What you get: Discover the healthy way to your new favorite, guilt-free treats! Each box is filled with all-natural, gluten-free, non-GMO, soy-free, corn-free, and wheat-free ingredients that are guaranteed to be made 100% in the USA. This subscription is also available in Paleo box with a variety of vegan-friendly, plant based, premium-quality snacks!
Price: Classic Box is $42.49, Big Box and Paleo is $63.74 .
Deal: Subscribe to save 15% off the single-box price! Deal applies automatically, just visit and subscribe.
---
What you get: Enjoy the first subscription box that can be safely enjoyed by raw foodists, vegans, vegetarians, seliacs, paleoists, and more. Every RawBox includes10-12 pieces of raw, plant-based snacks and lifestyle products from the famous and healthiest brands around the world with a total values of $60 or more!
Price: 1 Box is $39.95, 2 Boxes is $78.95 and 3 Boxes for $118.95. Ships every 2 months. Shipping is free!
Deal: Save 15% on your first subscription! Use coupon code WELCOME15OFF.
---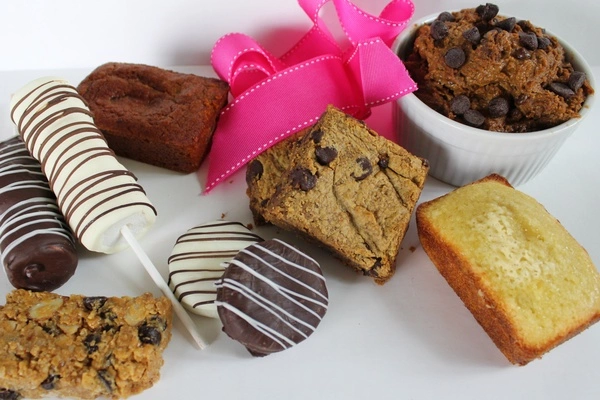 Obsessed with gluten-free goodies? Try our subscription treat box! When I was diagnosed with Celiac disease in 2003, my quest became to create delicious, GF desserts, especially that my twin boys and their friends would enjoy! Now, I want to share these treats with you! Taste-test our goodies, and you'll never look back on gluten.
---
Gluten-Free Sweets & Treats Subscriptions
What you get: With Cheryl's Gluten-free Cookie and Brownie of the Month, you'll get a tasty box of cookies that are delivered straight to your door monthly! Each box contains 12-individually wrapped cookies & brownies that includes 4 Fudge Brownies, 2 Chocolate Chip Cookies, 2 Snicker doodle Cookies, 2 Buttercream Frosted Cut-out Cookies and 2 Brownie Walnut Cookies. This gluten free cookies and brownies are produced in a gluten free facilities too!
Price: Subscription box costs at $24.99 per month
---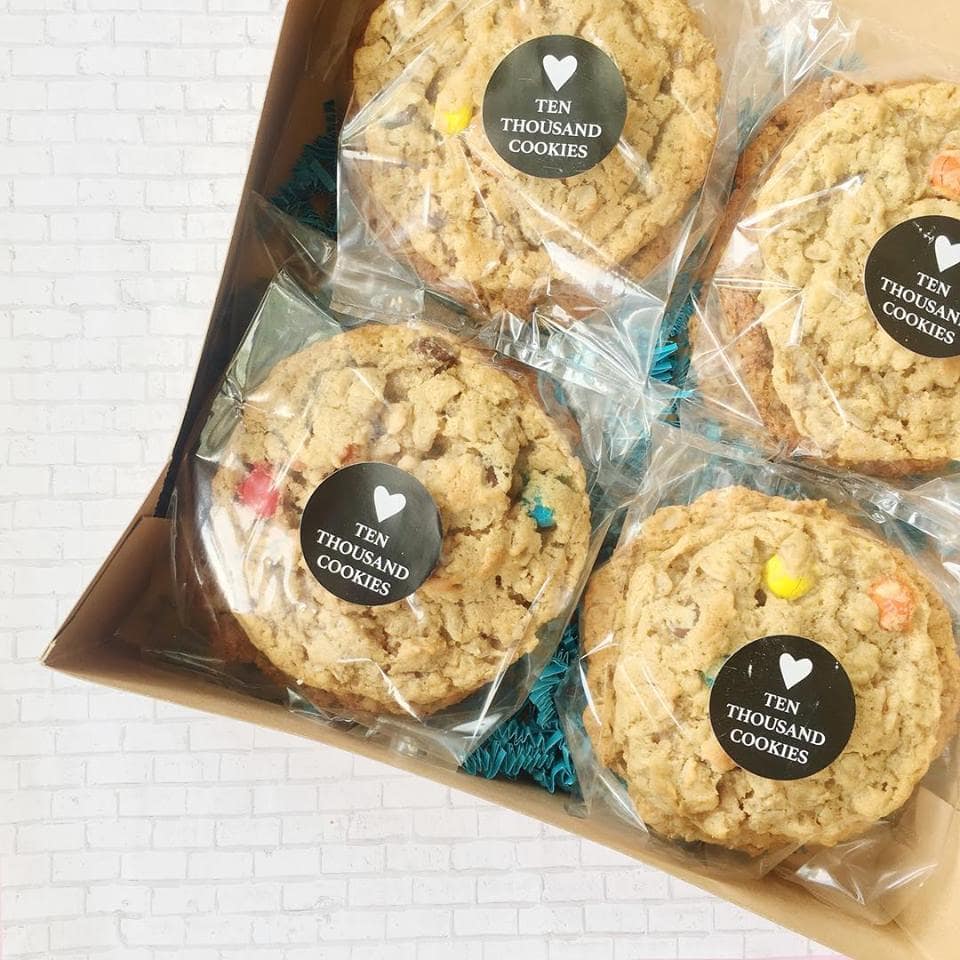 Image from: Ten Thousand Cookies
What you get: Receive 12 delicious, gluten-free, vegan, and well-made cookies each month. These cookies don't include animal products such as eggs, butter, milk, etc. Plus all them are made using premium-quality certified gluten-free flour. You can choose from yummy vegan chocolate chip cookies, best-selling monster cookies, and fancy sugar cookies. Ten Thousand Cookies makes a great gift on all occasion!
Price: DIY Cookie Decorating Kit- $31.50, The Cookie Crate- $29.83, Sugar Cookies $36, Monster Cookies (Vegan and Gluten Free)- $28 and The Vegan Cookie Crate- $29.83.
Deal: Get $5 off on your first box! Use coupon code HELLO5.
---
Image from: Bev
What you get: Get one of the tastiest drinks ever! Bev is a brand known for its wines made exclusively by their own female winemakers. All their drinks contains zero sugar, low carb with great fruity flavor. I consider to be like a wine club that is a bit livelier and so much cuter!
Price: Subscribe and save upto $20! Pack of 8- $39 (one-time purchase $49) and Pack of 24- $79 (one-time purchase $99)
---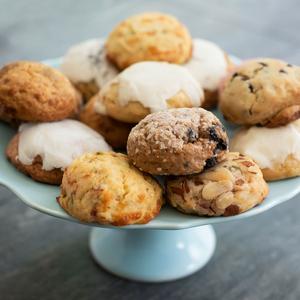 What you get: Seven Sisters Scones subscription box is the easiest ticket to gift-shopping-done bliss. This subscription lets you choose any combination of scone flavors. Every box also features a bonus gift item of delectable treats not available on their website. These scones are individually packed on their signature red mailer for maximum convenience!
---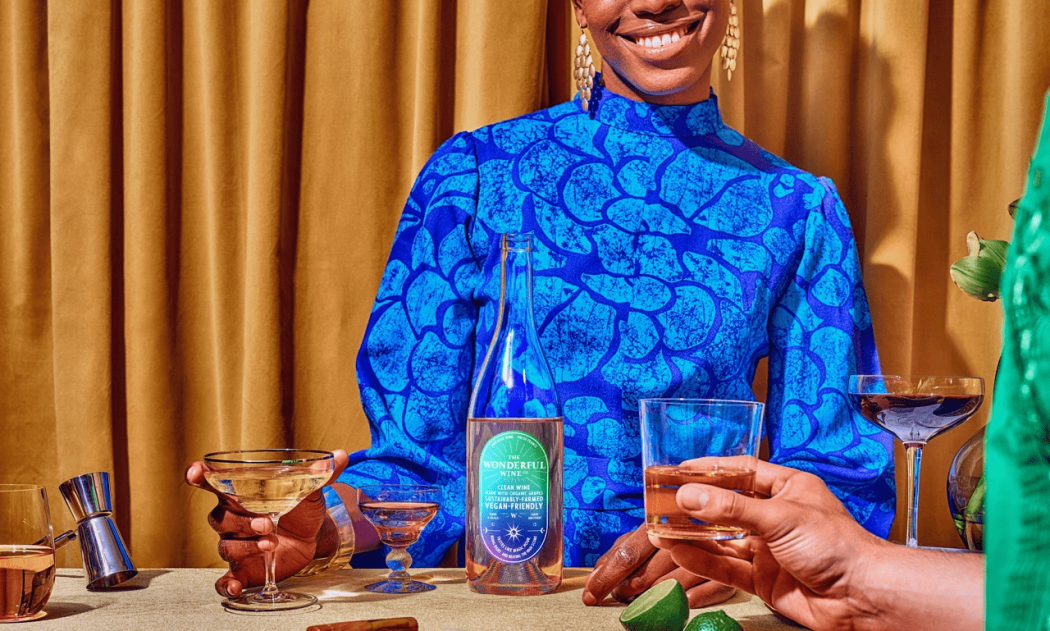 What you get: The Wonderful Wines Co. is an eco-friendly brand that delivers premium-quality wines made from premium, organic grapes that are farmed without pesticides, herbicides, or any artificial fertilizer. This wines are guaranteed to be low carb, vegan, keto-friendly, and paleo-friendly too, making it the perfect choice for those on Keto diet. You can now drink it guilt-free, as it's actually great for your health.
Price: Subscription starts at $60 per box
---
And that concludes our list of best subscription boxes for gluten-free meal deliveries! Did you find the perfect subscription box for you?
Don't forget to check out our list of all the best subscription boxes in every category!