Savor the delectable flavors of mouthwatering meals and delightful snacks, all while staying true to your gluten-free lifestyle! With the best gluten-free meal delivery services and snack subscription boxes, you never have to worry about shopping for gluten-free food products and ingredients ever again. From nourishing lunches to satisfying dinners, every bite offers a wonderful blend of flavors, textures, and wholesome ingredients that redefine gluten-free dining. Get ready to indulge in culinary creations that take gluten-free eating to a whole new level of deliciousness. Treat your taste buds to a remarkable adventure that proves gluten-free can be incredibly enjoyable!
Show More (5 items)
Aside from mouthwatering meals, prepare to be delighted with gluten-free snacks that will satisfy your cravings and tickle your palate. The assortment of treats from these subscriptions ranges from crunchy bites to decadent sweets, each one carefully vetted to meet the highest gluten-free standards. With every bite, you'll experience the joy of guilt-free snacking and the assurance that your dietary needs are met without compromising on taste.
With these exceptional subscriptions, you can save precious time, effortlessly enjoy a wide variety of gluten-free options, and savor the pleasure of each delightful bite. Get ready to embark on a flavorful journey like no other and discover the best subscriptions for gluten-free snacks and meal delivery.
The Best Gluten-Free Snack & Meal Delivery Subscription Boxes!
Meal Kit Subscriptions for Gluten-Free Diets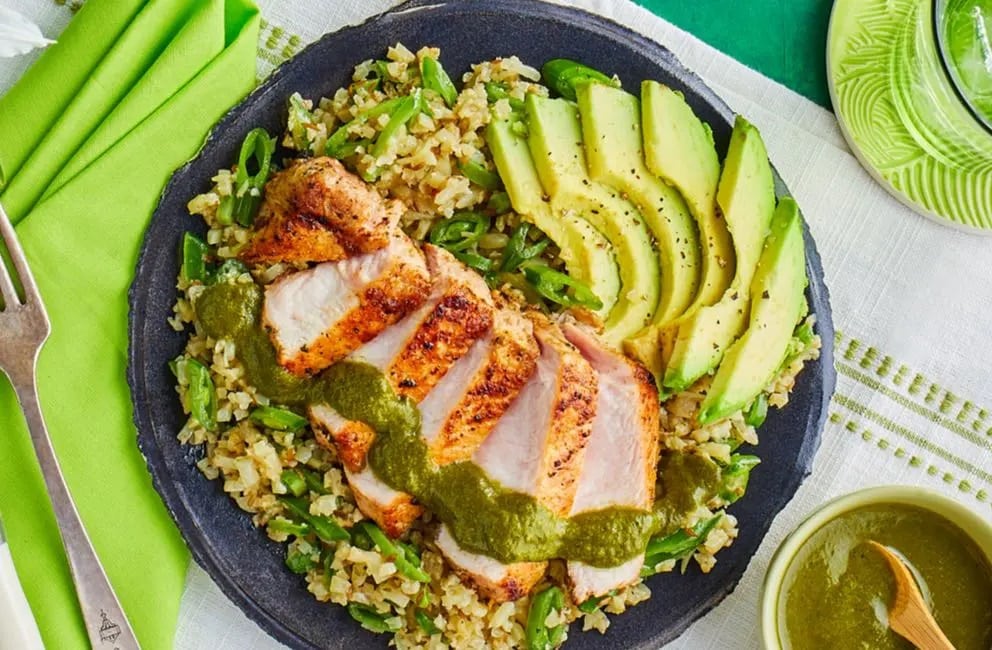 Image from: Green Chef
What You Get: Green Chef makes sure you get your healthy dinner fix in just 20 – 30 minutes, whatever type of diet you wish to persist! Their Keto+Paleo Meal Plan is the best option for individuals who want to avoid gluten. It is carb-conscious and contains high protein recipes free of gluten, grains, soy, and legumes. Each box comes with chef-crafted recipes and sustainably sourced ingredients for at least three meals for the week, and they're even color-coded for easy sorting! Everything is pre-measured and pre-prepared, and the only thing you need at home is olive oil, salt, and pepper.
Deal: Save $35 on your first box, $20 on your second and third, and $15 on your fourth – that's $100 savings! Deal applies automatically, just visit and subscribe.
---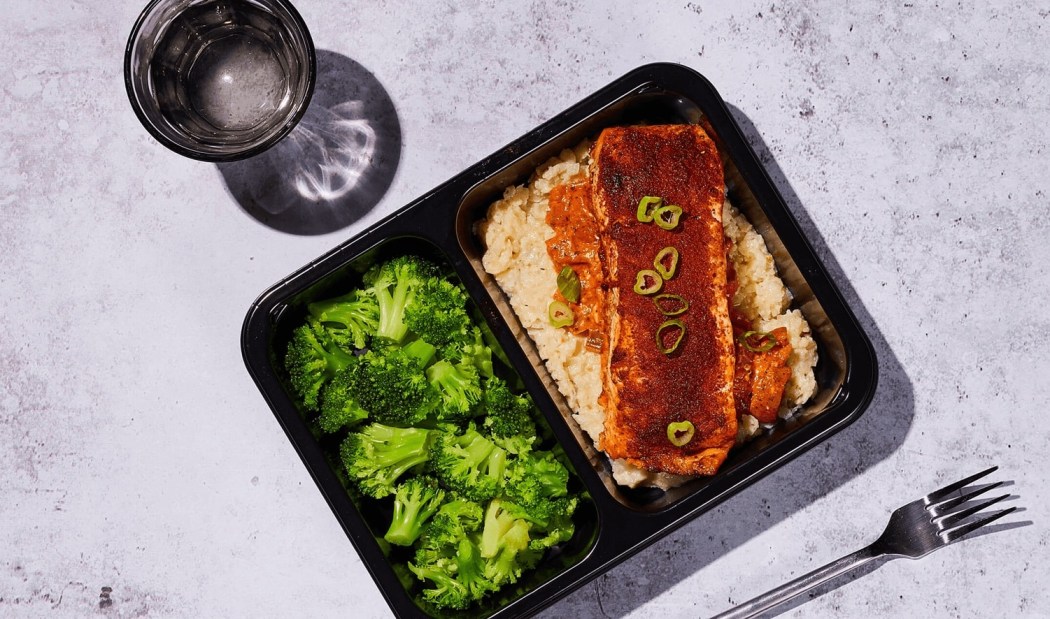 Image from: Factor_
What You Get: Factor_ is a prepared meal subscription that delivers healthy chef-developed meals directly to your door. They prepare and deliver fresh (never frozen), nutritious meals with the help of dietitians and experts, making sure that you get the right amount of nutrients your body needs. Subscribers can choose exactly what meals they want in their box. The ever-changing menu updates weekly, so you'll see a variety of delectable dishes beloved by your diet! Receive as many as 18 meals per week or as few as 4 meals per week. Combining nutrition science and culinary excellence to design dishes that taste amazing, it'll give your body and mind the nutrients needed to perform at their peak!
Deal: Get up to $276 off your first FIVE weeks – that's 60% off your first box, and 20% off each on your second to fifth boxes! Use coupon code FACTOR276. Valid for new subscribers only.
---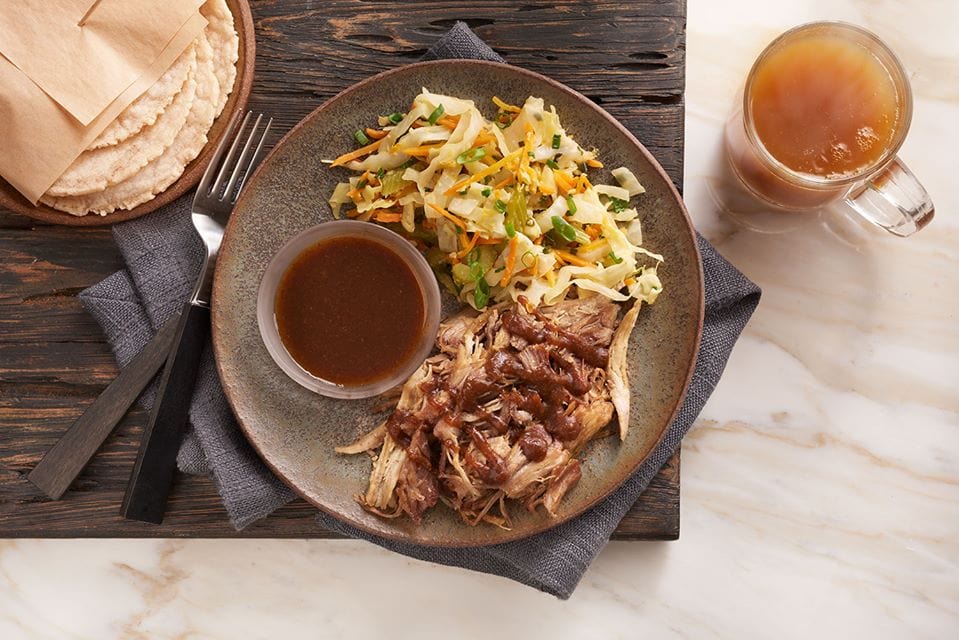 Image from: Paleo On The Go
What You Get: Sending every month, Paleo On The Go's curated boxes are filled with chef-created, real-food dishes made from 100% paleo and AIP-friendly ingredients. They eliminate all potentially inflammatory foods from your diet like nuts, seeds, grains, soy, sugar, etc. to make sure you only get what's good for your diet. Choose which food appeals to your taste buds and set the delivery frequency to weekly, bi-weekly, every 3 weeks, or every month. Every meal is carefully shipped in a recyclable and insulated package, and there are also complimentary surprises every month to make things more exciting! When it arrives, all you need to do is re-heat the meals and enjoy!
---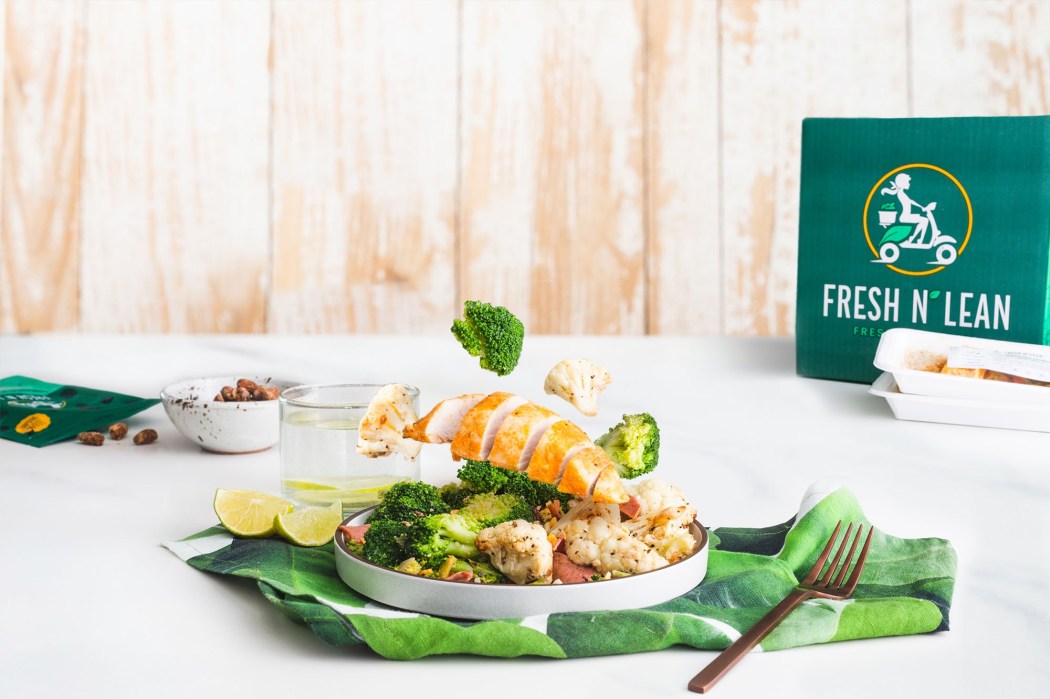 Image from: Fresh N Lean
What You Get: Fresh N Lean is the perfect crave-relief in just 3 minutes! It is a meal subscription service that offers pre-packaged meals delivered straight to your home or work each week, prepared just for your preferences. You can choose which plan suits your diet – Keto, Protein+, Whole30, Paleo, Standard Vegan, Low Carb Vegan, and Bulk, so they can give you just what your body needs the most. Each box contains a variety of healthy and delicious meals handcrafted by professional chefs using fresh and organic ingredients that are naturally rich in flavor. No secret ingredients, just delicious dishes you'll love!
---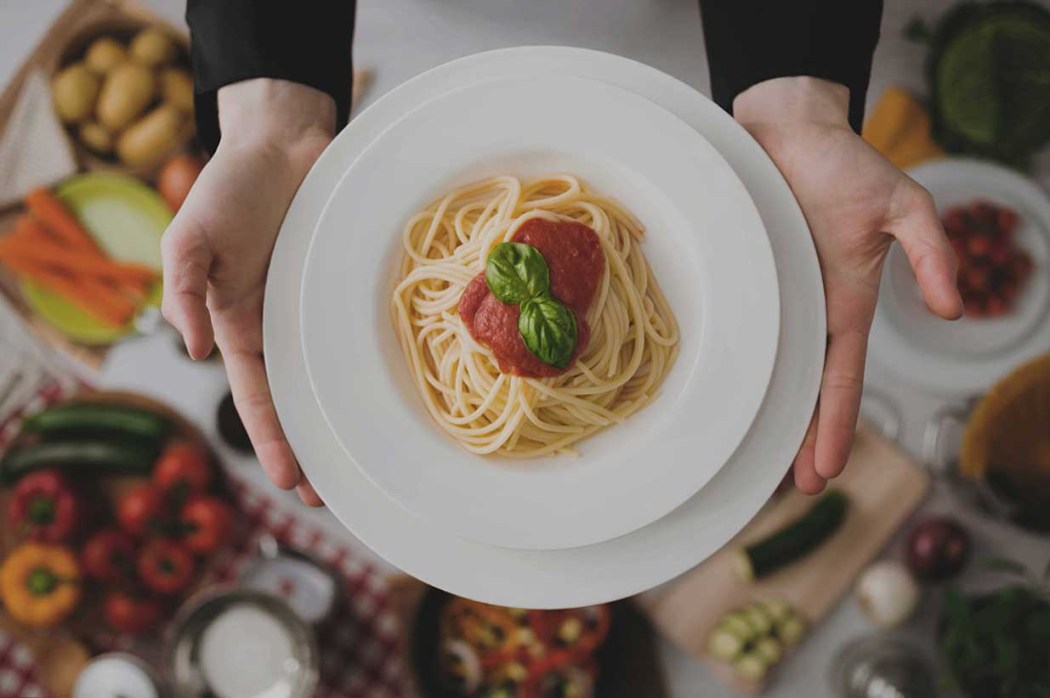 Image from: Magic Kitchen
What You Get: Magic Kitchen is a delicious meal service subscription that sends out small batches of chef-made meals delivered straight to your home. They have an entire menu option, categorized based on what diet you practice and what you need to for your body – Gluten-Free, Diabetic-Friendly, Dairy-Free, Low Sodium, etc. Each meal is dietician-designed and chef-prepared using ingredients that are sourced within the USA, then flash-frozen to lock in all the scrumptious flavor! Just unpack, heat, and serve!
---
Image from: BistroMD
What You Get: bistroMD is a meal delivery plan designed to help you healthily lose weight. This subscription combines the science of losing weight with chef-prepared meals, helping you achieve life-transforming wellness without restricting yourself from eating delicious dishes. What you have to do is choose a program that suits your dietary preferences – Standard, Gluten-Free, Heart Healthy, Diabetic, and Menopause. Every meal is made using the freshest ingredients available, minus wheat, rye, and barley. Just customize the program to your needs, and enjoy the weekly delivery of the yummiest meals to savor.
---
Gluten-Free Snack Subscriptions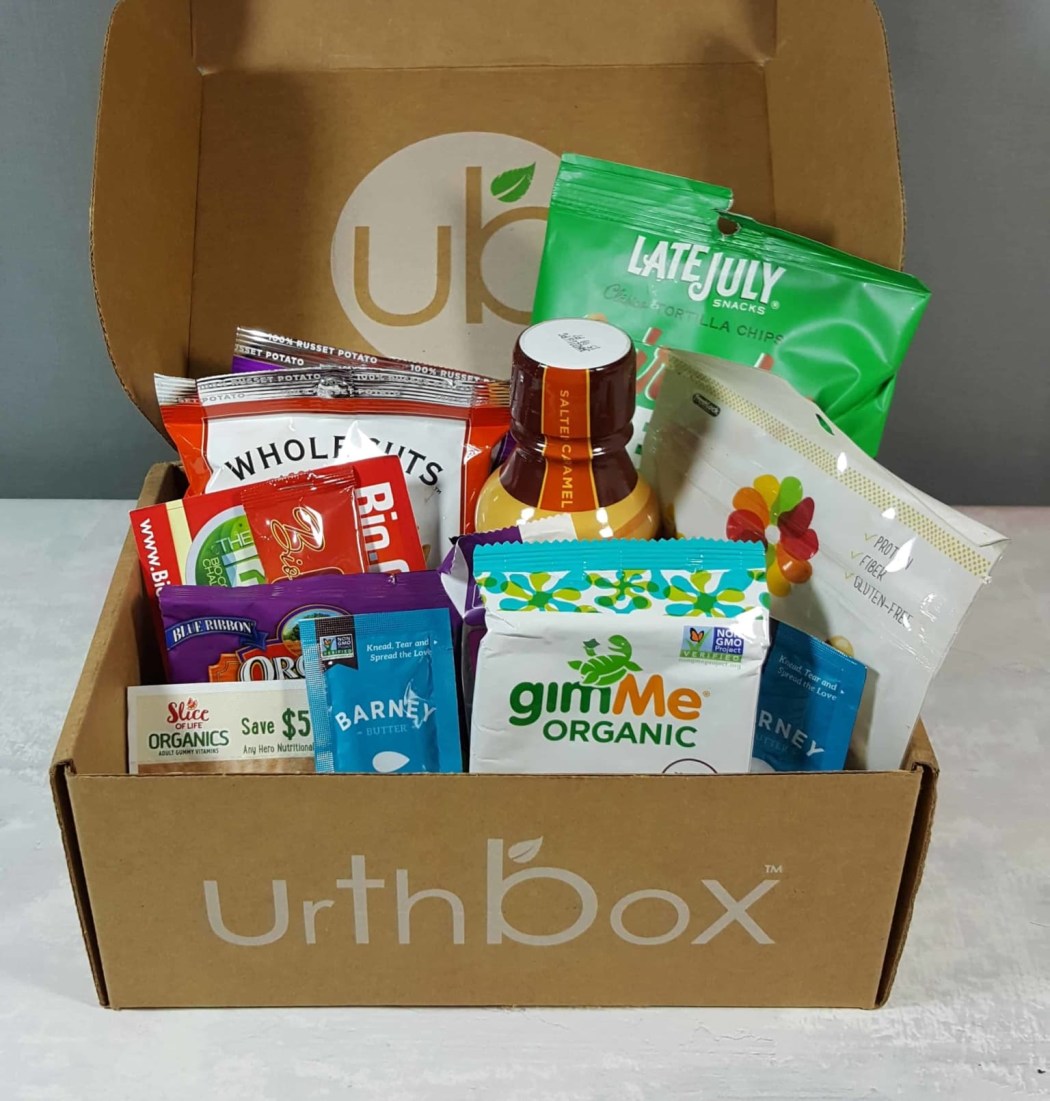 Image from: Urthbox
What You Get: If you're crazy about healthy snacks and beverages, Urthbox is definitely for you! Every package includes handpicked, full-sized snacks made with organic, non-GMO, and all-natural ingredients. They have Everything, Gluten-Free, Vegan, and Keto box options in 4 different sizes – Personal Size box (7-8 snacks), Plus Size box (14-16 snacks), Family Size box (21-23 snacks), and the Team Size box (28-30 snacks). Also, sometimes, they add a few extras like beverages and personal care products to fully satisfy subscribers without the guilty feeling!
Deal: Get 30% off your first box! Use coupon code LOVE30.
---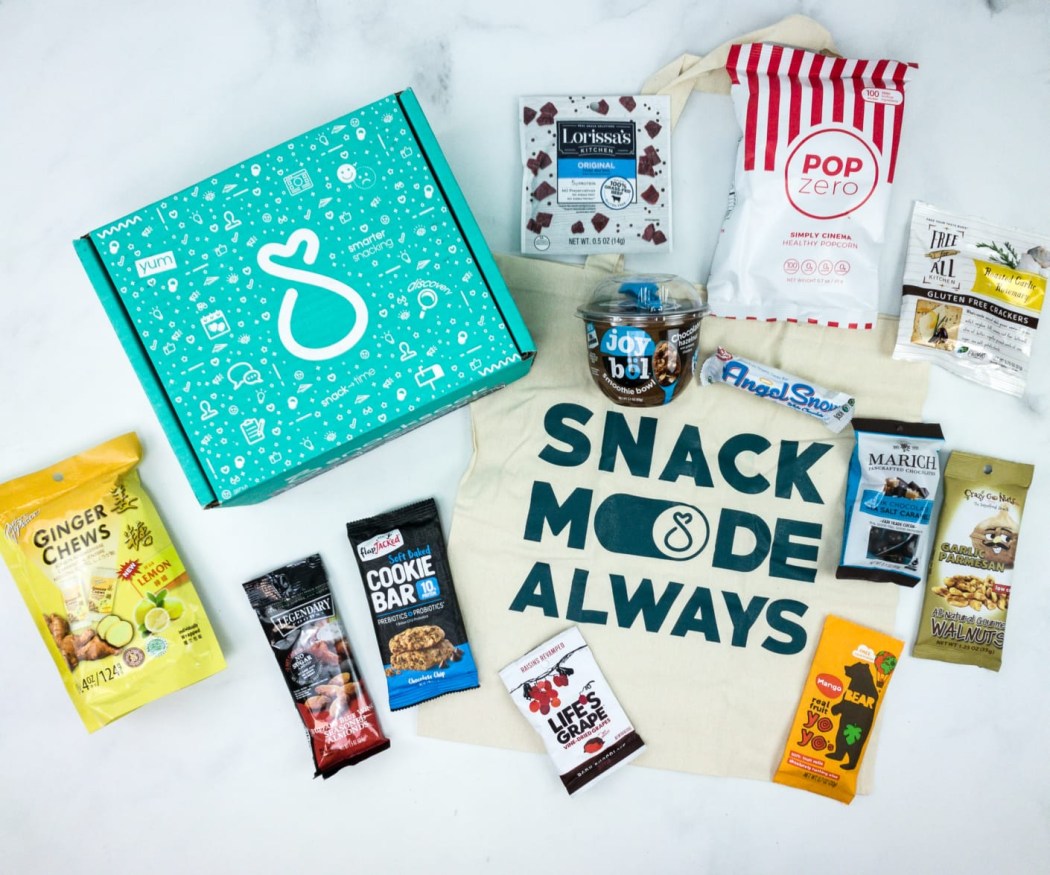 Image from: SnackSack
What You Get: SnackSack helps you discover healthy snacks and kick unhealthy snacking habits on the curb! This monthly snack subscription has everything delicious and nutritious for your snacking delight. Boxes are always filled to the brim with a combination of organic, non-GMO, gluten-free, all-natural, vegan, and fair-trade snacks. Start your smart snacking adventure when you choose from the 4 plans they offer: Classic, Vegan, Gluten-Free, and Vegan+Gluten-Free. Each plan is created to satisfy your needs and contains 11-15 unique healthier snacks – junk-free – from the finest smarter snacking brands with a variety of seasonal flavors that you'll be sure to love!
Deal: Save 20% on any SnackSack! Use coupon code HELLO20.
---
Image from: FitSnack
What You Get: Fun and healthy snacking is what you get from FitSnack! They gather healthy snacks and nutritious drinks from the world's best brands to ensure that the box contents are high-quality and meet two or more of the following criterion: GMO-free, high in protein, low in sugar, gluten-free, organic, raw, vegan, and all-natural. You'll receive 7-10 full-sized or deluxe samples and bonus items such as energy boosters, nutritional supplements, and even refreshing drinks, plus challenges or athletic gear to keep you motivated in reaching your health and fitness dreams! And with every purchase you make, they donate healthy snacks to kids in need.
Deal: Save $3 on your first box! Deal applies automatically, just visit and subscribe.
---
Gluten-Free Sweets & Treats Subscriptions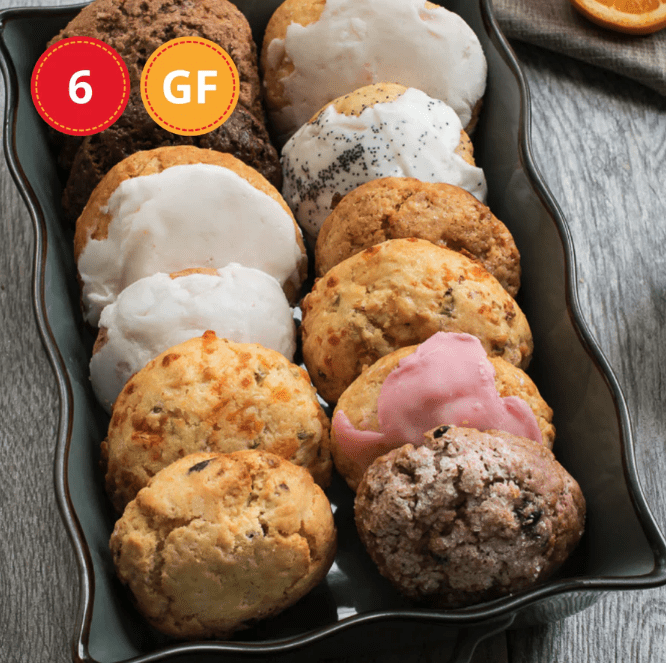 Image from: Seven Sisters Scones
What You Get: Seven Sisters Scones is your ticket to make tasty treats shopping done a bliss. This subscription lets you taste a variety of seasonal flavors to enjoy every month. Each Gluten-Free Box sends you a dozen large scones, all made with all-natural ingredients. These goodies are baked the day it ships, and individually packaged and labeled for your convenience. Aside from the gluten-free option, they also offer the Create Your Own Gourmet Scone Subscription Box, where you can choose 12 scones to include in your box.
---
Image from: Three Spirit
Three Spirit offers functional spirits, carefully crafted with plants for an extraordinary drinking experience that's completely gluten-free. Delight in the vibrant flavors and invigorating effects of their botanical blends, designed to elevate your mood and enhance your well-being. The Livener spirit, made with energizing plants, ignites your senses and boosts vitality, while the Nightcap spirit, crafted with relaxing plants, offers tranquility and deep relaxation. Three Spirit takes pride in its commitment to ethical sourcing, using organic ingredients for a truly sustainable approach. Discover the convenience of purchasing these exceptional spirits in bundles online, making it effortless to elevate your drinking experience without compromising on your gluten-free lifestyle.
---
And that is our list of best gluten-free meal deliveries and snack subscription boxes!
Don't forget to check out our list of all the best subscription boxes in every category!