The Best Crochet Subscription Boxes!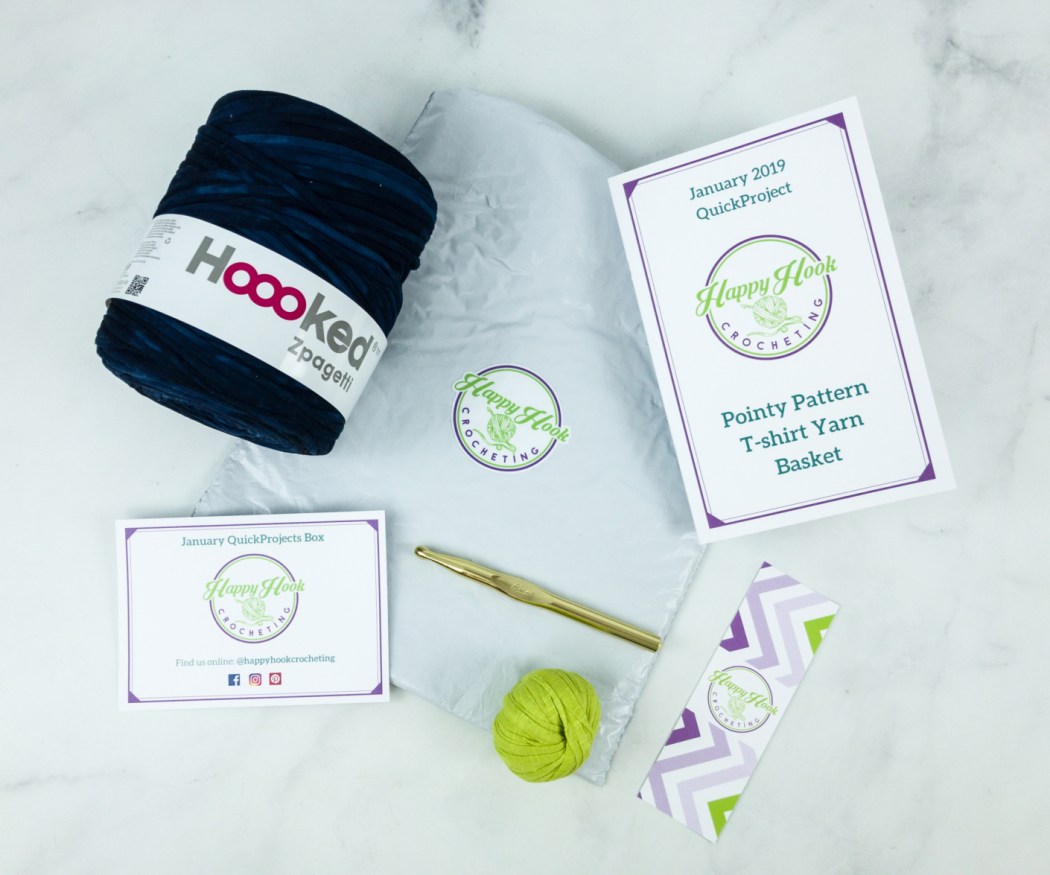 Every box comes with yarn, an exclusive (and different monthly/quarterly) pattern, and a few surprise extras! The BlanketBox is perfect for those who love large crocheting projects while the QuickProjects box is perfect for trying out different yarns and quicker patterns (or those with a shorter attention span).
Price: Receive 1-2 skeins of yarn and more for $29.99 per month.
Deal: Get 10% off on your first order! Use coupon code HELLO10.
---
Get hooked on crochet with the Leither Collection in your life! With your crochet hook and a pattern, you will be able to crochet a new pattern every month! Choose between natural and funfetti! If you need a little more goodies in your life you can splurge and grab the deluxe box and receive the yarn and a fun splurge item every month!
---

Every month you'll get a brand-new surprise project from the designing pros at Annie's -- shipped directly to your mailbox. Each project is carefully assembled into a ready-to-go kit, including two sets of easy-to-read step-by-step instructions, and the yarn needed to complete the kit. Using your own knitting needles or crochet hooks, and basic supplies like yarn needles and thread, you will be ready to complete a new knit or crochet project every month. All you have to do is choose to crochet or knit. It's that simple!
Price: Subscribe monthly for $19.99 plus $5.95 postage & processing ($6.95 in Canada).
Deal: Get 50% off your first month! Use coupon code HELLO.
---
Every month, the Hearts on Fiber team will select a project and curate the materials. Projects will emphasize fiber arts (macrame, knitting, crochet) but could include anything that strikes our fancy! Each box will include everything you need to complete the craft. Our projects are simple enough for beginners to tackle, but fun for all levels!
Price: Receive a box monthly for $35 that includes everything you need for crocheting!
---
It's a monthly subscription that delivers Darn Good Yarn brand yarn to your doorstep. Each month is a little different. We include new yarns to invigorate your senses. Darn Good Yarn works with artisans all over the world to make beautiful and unique yarns to helps inspire your projects and live a more artful life.
Deal: Get 50% off on annual subscription! Deal applies automatically, just visit and subscribe.
---

Annie's Caring Crochet Kit Club is a monthly kit subscription that includes all the instructions, patterns, and yarn you need to make projects like chemo caps for cancer patients, blankets for seriously ill and traumatized children, and many more special projects sure to warm your heart!
Each month's project will highlight a special cause or popular charity that will pass your handmade gift along to someone in need if you choose to donate it.
Deal: Get 50% off your first month! Use coupon code HELLO.
---

KnitCrate delivers a package to your doorstep with a fun knitting or crochet project. KnitCrate members receive a package of premium yarn, a pattern for a project to complete, a sweet or soothing extra, and a fun extra.
---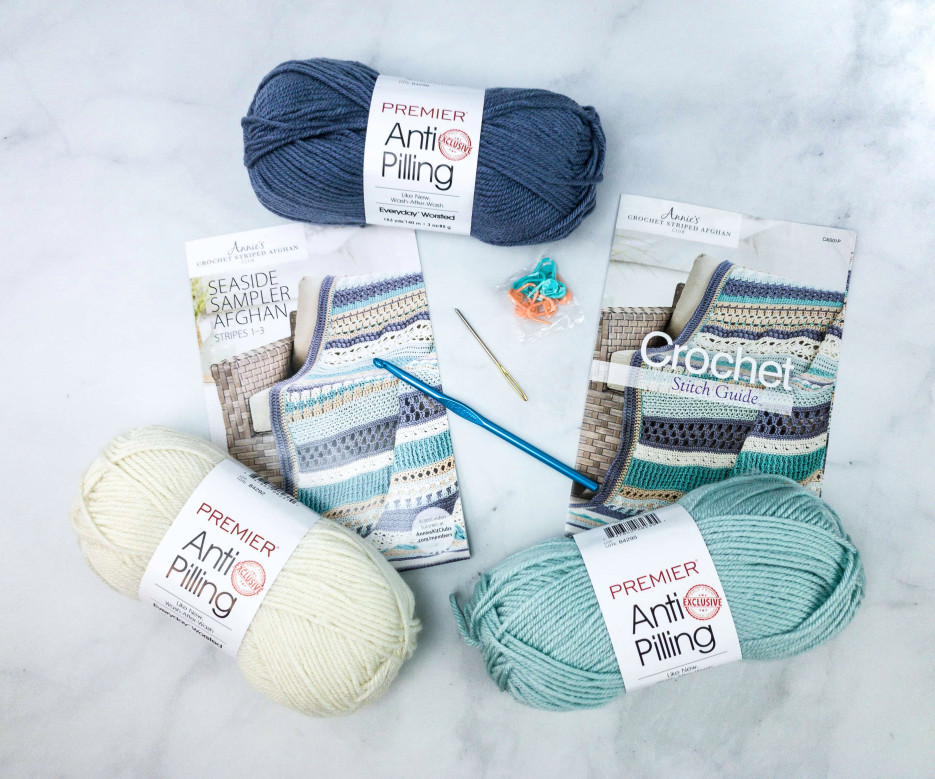 Annie's Crochet Striped Afghan Club delivers a monthly kit right to your doorstep with everything you need to crochet a beautiful striped sampler afghan. Guided by expert tutorials and helpful instructions, you'll create 3 new stripes each month and build your stitching skills at the same time.
Deal: Get 50% off your first month's kit on any clubs! Use coupon code HELLO.
---

Knit-Wise delivers everything you need to create a hand knit project- no experience necessary. Each box contains yarn, instructions, and all of the tools needed to complete a different project once a month, ranging from home items to accessories.
---

Are you prepared to join a yarn club with personality? This yarn- mafia boss is looking for yarn mules to smuggle important packages every other month. Depending upon your personal risk factor, you'll receive either one or two skeins of hand-dyed yarn by the gangsters at Countess Ablaze. You'll get a newspaper to hide behind plus gifts.
---

Whether you're a beginner or you've been stitching for years, one thing about crochet is true: There's always something new to learn! That's what inspired Annie's Crochet Afghan Block-of-the-Month Club -- a fun way to create a beautiful afghan ... and satisfy your desire to learn!
Deal: Get 50% off your first month! Use coupon code HELLO.
---
Don't forget to check out our list of all the best subscription boxes in every category!