If you are the type to get obsessed with cars (Porsche subscription anyone?), then you might be on the look out for car accessories, fresheners, gear, novelty items, maintenance, and more car-themed goodies. Everything that you can have to keep your car (and yourself) on the go and stylish as ever can be found in subscription boxes.
Car subscription boxes will undoubtedly feed your passion for automobiles and all things about them! They'll provide you with quality products that are sourced from well-known and emerging brands. There are car subscription boxes where you can find interior and exterior detailing car care items, while some offer apparel, car toys, and more that are all car-themed – perfect for building a collection shelf! No need to go to the shops, because everything will be delivered to your door each month!
Shop the best items for your car-loving self and care for your car with our top picks for the best car subscription boxes listed below.
Pssst! These boxes also make the perfect gifts for car enthusiasts! We all know someone who gets obsessed with cars, so gift them these subscription boxes to find smiles on their faces.
The Best Subscription Boxes For Car and Auto Fans!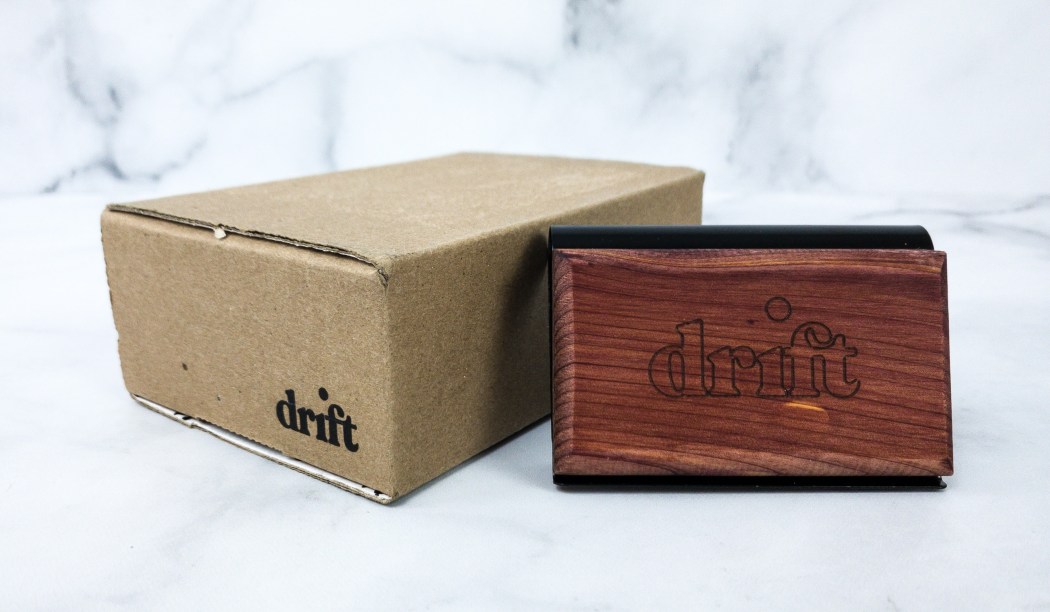 Image from: our review
What You Get: With Drift, no more foul smell inside cars! Their formula is free of harsh chemicals and is made of natural essential + fragrance oils to keep your car smelling nice and fresh as you drive for hours. You can choose from 2 car fresheners they offer: Wood Freshener, a magnetized traditional air freshener that perfectly fits on any visor made from wood soaked in essential and fragrance oils, or Rove Vent Freshener, a refillable freshener created to blend in with your dash made from premium aluminum metal. You can also choose what scent you like or just go through with their rotating scent of the month. And yes, shipping is free!
Check out Drift Reviews to see how classy they would look in your car!
Price: Choose from two subscription options:  Wood ($8 for the first box, $8 for refills)  and Rove ($18 for the first box, $5 for refills)
---
Image from: PetrolBox
What You Get: PetrolBox is a monthly subscription box made by car enthusiasts for a car enthusiast like you do! Each box comes with handpicked premium car items that may include tools, detailing supplies, apparel, gear, and more from top-notch brands and upcoming yet hottest brands to keep not just your car but also yourself stylish and sleek as ever! Start by choosing which box size fits you the most: PetrolBox Premium (5-7 items) or PetrolBox Basic (2-3 items). So if you want to get quality items to satisfy your car obsession, this box doesn't disappoint! Also, active subscribers can get a chance to win a free set of Rotiform wheels.
Price: Choose your monthly PetrolBox subscription: Premium at $39.95 and  Basic at $19.95.
---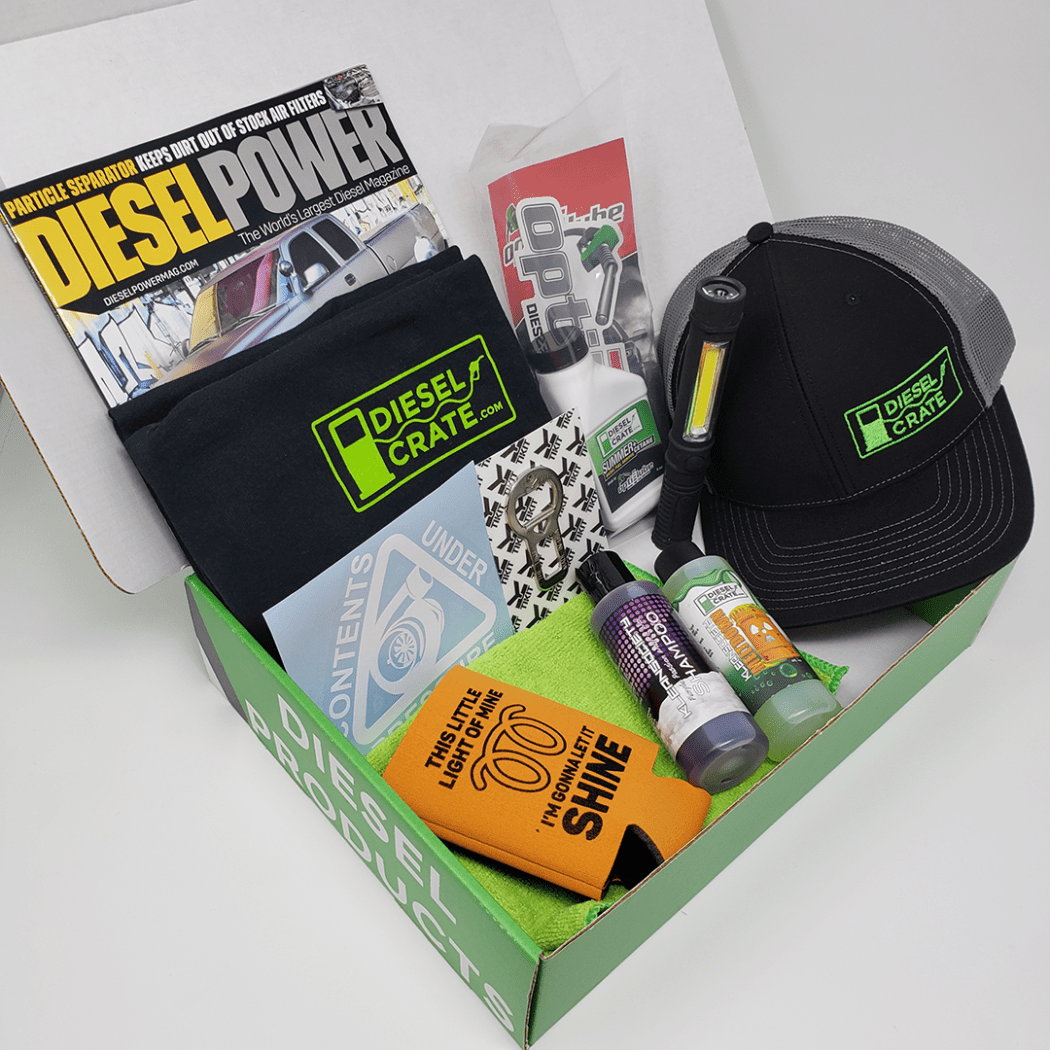 Image from: Diesel Crate
What You Get: A box full of diesel-related products is what Diesel Crate offers. This monthly subscription box allows you to get quality diesel-themed products at fair prices. Each crate contains a variety of items such as apparel, truck accessories, stickers, cleaning products, air fresheners, emergency kits, and so much more! They also have the Diesel Crate Sticker Pack, where you'll receive an assortment of fun diesel-related decals and stickers you can place wherever you want. You can even set your preferences, including your fave diesel brand, shirt size, and gender.
Price: Get the Diesel Crate for $34.99 every month or the Sticker Pack for $9.99 each month.
---
Image from: Tuner Crate
What You Get: If you are a car enthusiast and think nothing but your love for it, Tuner Crate will support you with that obsession! This monthly subscription box for car lovers offers premium automotive products you'll love from the get-go. There are 5 available crates for you to choose from: Basic (a good starter box), Standard (for the advanced car lover), Premium (limited edition collaborations), Mystery (a complete mystery crate), and Tuner Girl (monthly themed box for girls who loves cars as men do). You can pick a style that you like – JDM, Euro, Muscle, or All, and they'll curate a box just for you. It may include tools, collectible items, apparel, keychains, air fresheners, and much more!
Price: Choose from four different crates: Basic $13.99, Standard $21.99, Premium $46.99, Mystery $50.99, and Tuner Girl $40.99.
---
Image from: Hot Wheels HotBox
What You Get: Hot Wheels is one of the most favorite brands of die-cast toy cars around. Loved, not only by kids but adults as well! You can now immerse yourself with this hot toy brand as they offer Hot Wheels HotBox, a subscription box that will ship monthly filled with Hot Wheels products. Get 3 new Hot Wheel cars, 4 feet of track, stickers, and an additional surprise like a special car or accessories that you can play non-stop or add to your car collection every month!
Price: A box costs $16.95 per month.
---
Image from: Fullscale Box
What You Get: Get personalized auto detailing products to give your car the professional care it needs! Fullscale Box will send you just what you need to keep your car looking cool and sleek even you drive it for hours or days! Receive 5-8 hand-selected pieces for interior and exterior detailing like cleaners, air fresheners, accessories, applicator pads, and more similar ones, valued at over $50 with every box. Items vary each month, so you can discover something new and maybe even find a new potential car care favorite!
Price: The box costs $24.99 per month.
---
Image from: R&T Crew
What You Get: Kids also love cars, so R&T Crew is here just for the young car enthusiasts! It is a subscription box designed for kids who are fascinated with cars or anything that moves. This road & track kids club sends a themed box every other month, jampacked with car-inspired goodies that both the parents and the kids will love! It includes a STEM buildable toy to enhance their creative minds, plus fun games, gear, and hands-on activities to keep them off-screen! It also has a magazine containing facts and figures about cars. Past themes include Top Secret, Need for Speed, and Crushin' It.
Price: Get the box every other month for $40. Save $15 if you prepay for 12 months ($225 for 6 boxes every other month) or just get the magazine for $12(one-time payment) and receive 6 magazines a year.
---
Image from: Destination Car Freshie by The Muckle Water
What You Get: With Destination Car Freshie by The Muckle Water, you can keep your car smelling fresh and nice as you drive for hours! This monthly subscription delivers a fun way how you could maintain your car's interior smelling great. They'll give you a handcrafted air freshener with amazing scents that will entice your senses, housed in a round tin with a lid, along with a crystal that wishes safe travels. It also includes a coordinating charm like a keychain, bracelet, or necklace, plus a travel tidbit to share with you a fun-filled ride as you travel to places! Whether you place it in your car's cupholder, under the seat, or anywhere you prefer, it will give you a nicely scented ride!
Price: Get the box for $12.99 a month.
---
And that's our list of the best car and auto subscription boxes! Did you find the right box for your car-obsessed self?
Find out more subscriptions in our complete list of all the best subscription boxes!
Say Hello to More Subscriptions You Might Enjoy!