Books are amazing learning tools and companions to keep you entertained! They are categorized based on age, genre, type, and more, and it's a good thing that there are books that appeal to different tastes! Stories vary from romance to adventure, horror, fantasy, magic to even out-of-this-world spiel or stories that take place outside the planet, as well as science fiction. They open our minds to ideas and possibilities that we didn't know, and at times, make us believe in the impossible, and even feed us facts and information about real-life happenings and history!
"The more that you read, the more things you will know. The more that you learn, the more places you'll go." – Dr.Seuss
This line perfectly fits the celebration of National Reading Month. Through reading, we learn so much about life. This month, let's give reading a chance and commit at least 15 minutes a day to read our favorite books!
Here are some of the best book subscriptions around to celebrate National Reading Month! And if you're looking for more suggestions, don't forget to check out the full list of book subscriptions.
The Best Book Subscription Boxes for National Reading Month!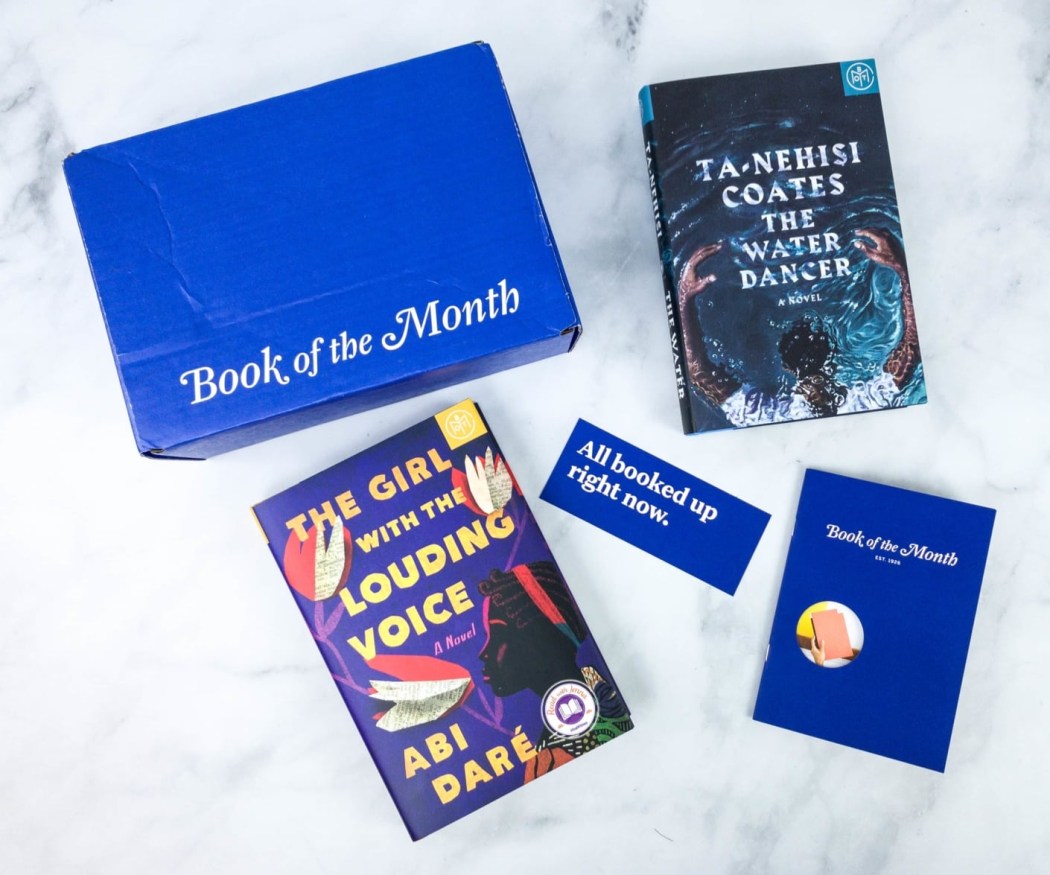 Image from: our review
Why We Love It: Book of the Month lets you indulge in some swoon-worthy books each month! They have a panel of judges who selects five of the best reads of the month from a broad range of genres with a mix of both fiction and non-fiction titles that usually includes fresh releases and up-and-coming authors. Decide if you want one or more books, and your chosen title (plus any additional titles, if any) will be delivered straight to your doorstep, hassle-free! Love surprises? Leave it all up to them, and they'll select one book for you. It's a perfect way to build your home library with a variety of good-curling books!
Price: $15.99 per month.
Deal: Get your first book for just $9.99! Use coupon code Get coupon from site and Use this link to subscribe.
---
Image from: Bookishly's Classic Book of the Month Club
Why We Love It: A beautiful classic novel and some tea to enjoy it with, posted out once a month? With Bookishly Classic Book of the Month Club, it is possible! They'll send one surprise vintage paperback book along with gorgeous, exclusively designed book covers or dust jackets, so you can build your collection monthly with no much effort to exert. It also includes at least seven themed goodies, making every box a sheer delight for any bookworm! Such items may include art, stationery and more surprises that you'll only know once you've unboxed the package.
Price: The box costs $17.99  (£13.00 GBP) per month.
---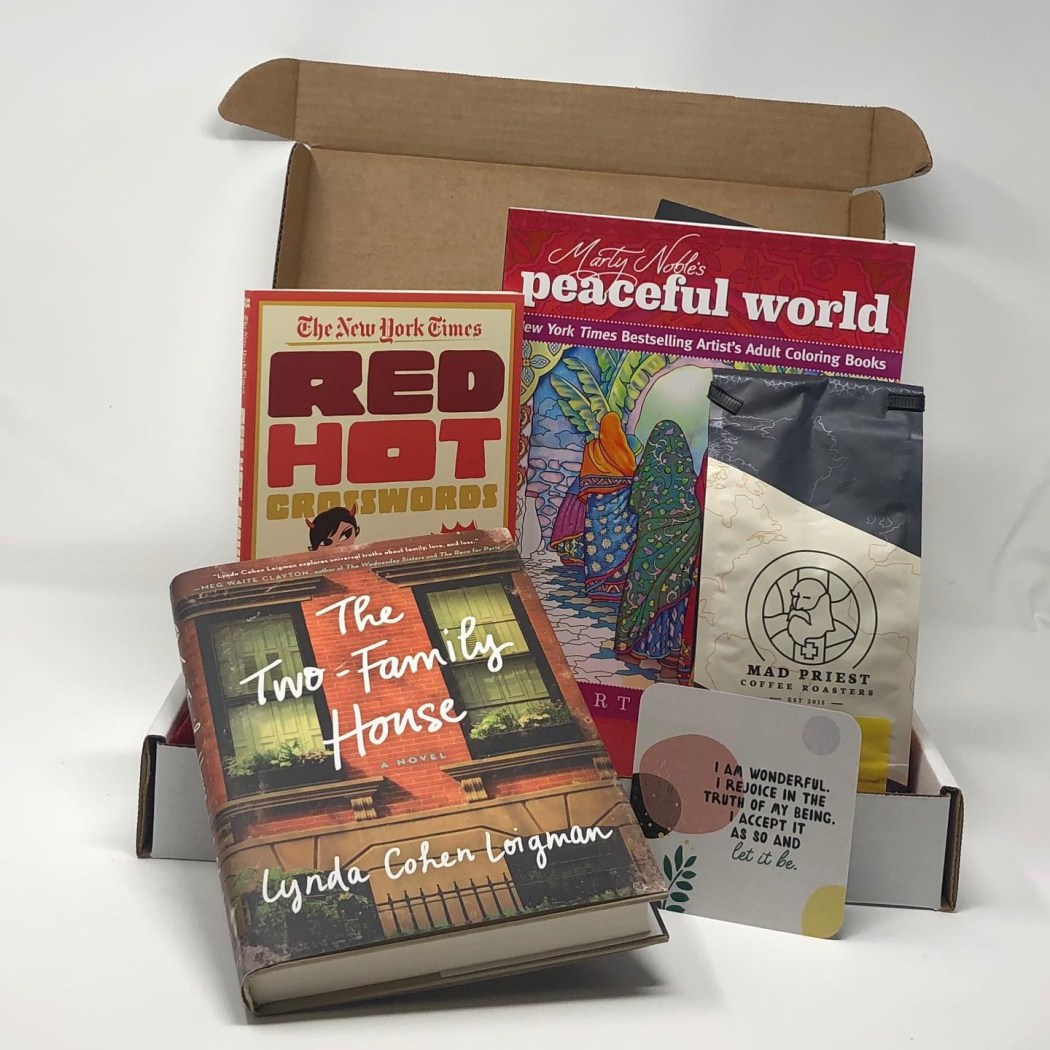 Image from: My Coffee and Book Club
Why We Love It: Reading books while drinking a warm cup of coffee is pure happiness and serenity, and My Coffee and Book Club is just all about that! Members will receive a 12-ounce bag of their choice of whole bean or ground small-batch gourmet coffee from micro-roasters 1910 Roasting company, a new hardcover book in their category of choice (acclaimed fiction or non-fiction, mystery, thriller, horror, romance, science fiction, fantasy or "Surprise Me"), plus an eBook selection for reading-on-the-go! Also, new blends are added for you to try every month. High-quality flavor plus amazing stories equal 100% satisfaction.
Price: Delivered monthly for $38.99.
---
Image from: My First Reading Club
Why We Love It: My First Reading Club is a curated subscription book club for children from birth up to 12 years old. Each month, kids and tweens will receive 2 or 3 age-appropriate books with an additional activity book that'll ignite their imagination and creativity as they build self-confidence, plus free surprises from time to time. Just choose which of the five age group your kid belongs in – Just Starting Out (newborns to 2 years old); Pre-Readers & Fledgling Readers (3-5 years old); Independent Readers (6-8 years old); Developing Readers (9-10 years old); or Pre-Teens Established Readers (11-12 years old), so they can send the most fitting resources or materials for a fun reading session!
Price: Box costs $19.99 per month.
Deals:
---
Image from: Chocolate and Book
Why We Love It: A good-curling book paired with a chocolate and a hot drink? Say no more! Chocolate And Book is a monthly book box subscription that provides the readers, the eaters, and the drinkers with something to read, eat, and drink all at the same time. They'll send a new book based on your chosen genre (thriller, sci-fi/fantasy, romance/chick lit, hidden gem, award-winning, surprise, young adult, bestseller) with hand-selected chocolate that ranges from homemade to award-winning to bestselling ones, and the perfect cup of hot drink to go with it. It's a wholesome treat you need for a relaxing day at home with the things you love most!
Price: The plan costs $20.74 ( £14.99 GBP) per month.
---
Image from: My Thrill Club
Why We Love It: Prefer to read at home while sitting comfortably on your snuggly couch or on the go? You can do both! My Thrill Club sends you the best horror titles and creepy reads you can't get enough of! They go through thousands of books to find titles that appeal to your interest, be it about crime, mystery, thrillers, espionage, or horror. They'll send two exciting hardcover books at a price that's less than the cost of one paperback title, plus a code for an eBook every month. This subscription makes a great way of getting books from both established writers and new authors, as well as an easy way of filling your shelves with scary books that you can repeat over and over!
Price: Get it for $18.99 per month, $54 every 3 months (save $2.97), $102 every 6 months (save $11.94), and $192 for a year (save $35.88).
Deals:
---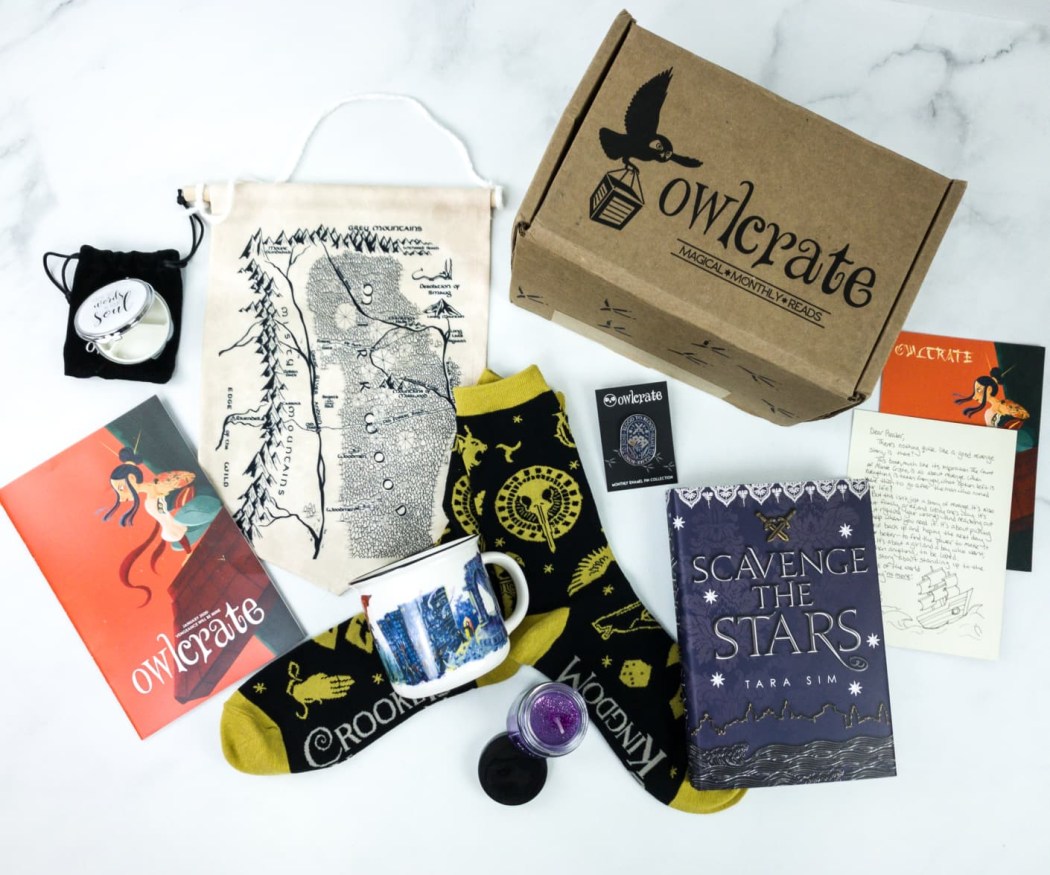 Image from: our review
Why We Love It: OwlCrate gets everyone ridiculously excited about reading by pairing a fresh new Young Adult book along with 4-6 unique bookish goodies and treats from small businesses and artists. All items inside the package are related to the current theme, making the unboxing more fun and reading cool again for young adults! Every box also contains cool and exclusive content from authors and publishing houses that you can't find anywhere else! Past magical themes include Witches and Wonder, Magic Unleashed, Growing Wild, Ruthless Rivals, and more.
Price: Monthly $35.99, 3 Month Prepay $104.97 and 6 Month Prepay $203.94
Deal: Get 15% off your first subscription! Use coupon code HELLO15.
---
Image from: Heywood Hill
Why We Love It: A Year in Books by Heywood Hill is the world's premium bespoke subscription, enjoyed by readers in over 50 countries. They offer the best titles you may not have known otherwise, keeping your bookshelf loaded with great books that'll enrich your reading experience. Every month, your own experienced bookseller will hand-pick a book just for you based on your individual reading taste, accompanied by the Heywood Hill bookmark. These can be hardback, paperback, or a mix of both, providing you a way to build up your book collection!
Price: There's a range of book subscriptions to choose from. Prices start at £125 (about $172).
---
Image from: Boxwalla Book
Why We Love It: With Boxwalla Book, you can read the greatest titles from all over the world! If you're a lover of international literature, then this bi-monthly book subscription is a great choice. It includes the best of literature in both classic and current. Each box will come with two new must-read books at a time: one from a potential Nobel Laureate and the second written by a great writer from the past, plus a book-themed extra like a sticker or a pin. There's also an insert included, which gives you a glimpse of the featured writers.
Price: $29.95 every two months.
---
And that's our list of the best book subscription boxes for National Reading Month! Did you find the subscription that fits your reading lifestyle?
Looking for more boxes? Take a look at our readers' choices for all the best subscription boxes in every category!
Say Hello to More Subscriptions with Books!