Books are amazing learning tools and companions to keep you entertained! Books are categorized based on age, genre, type, and more, and it's a good thing that there are books that appeal to our different tastes! Types of stories vary from romance, adventure, horror, fantasy and magic, even out-of-this-world or stories that happen outside our planet, or Sci-Fi. They open our minds to ideas and possibilities that we didn't know and at times, make us believe in the impossible, and even feed us facts and information about real-life happenings and history!
"The more you read the more things you will know. The more that you learn the more places that you will go.- Dr. Seuss". This line perfectly fits the celebration of National Reading Month. Through reading, we learn so much about life. This month, let's give Reading a chance and commit at least 15 minutes a day to read our favorite books!
Here are some of the best book subscriptions around! And if you're looking for more suggestions, don't forget to check out the full list of book subscriptions!
The Best Book Subscription Boxes for National Reading Month!
Image from: Coffee and a Classic
Why We Love It: Sip, snack, and read your way through the classics with this monthly subscription! Relive, or experience anew, some of the best literature of all time with a Coffee and a Classic book box. The book selection varies each month from the tried-and-true classics to some more modern favorites.
Go to Coffee and a Classic Reviews to learn more!
Price: Starter Classic Subscription $39.89 per month and Standard Classic Subscription $49.89 per month. Ships free!
---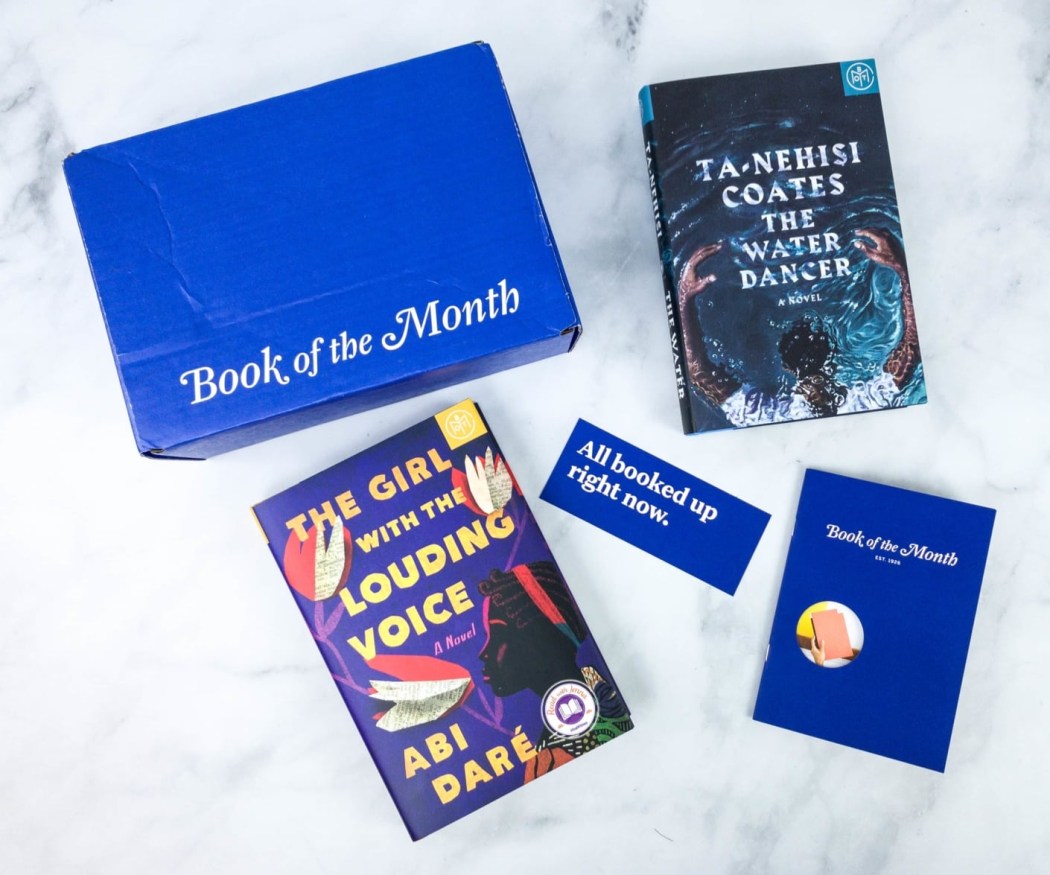 Image from: our review
Why We Love It: Book of the Month have a set of "judges" that choose five featured books for each month. Subscribers visit the site to select which one of those books they would like to receive. Their website also allows you to discuss the books with other members! Read Book of the Month reviews and see featured books from the previous boxes!
Go to our Book of the Month Reviews for past boxes!
Price: $14.99 per month
Deal: Get your first book for just $9.99! Use coupon code Get coupon from site and Use this link to subscribe.
---
Image from: Bookishly Book Club
Why We Love It: A beautiful classic novel and some tea to enjoy it with, posted out once a month. We have a range of gorgeous Bookishly exclusive covers for favourite classic books, so you can build your collection monthly with this lovely gift.
Price: Choose a Subscription: Coffee Vintage Book Club $12.95per month (£10.00 GBP), Tea and Vintage Book Club $16.83 per month (£13.00 GBP) andClassic of the Month Club $15.54 per month (£12.00 GBP).
---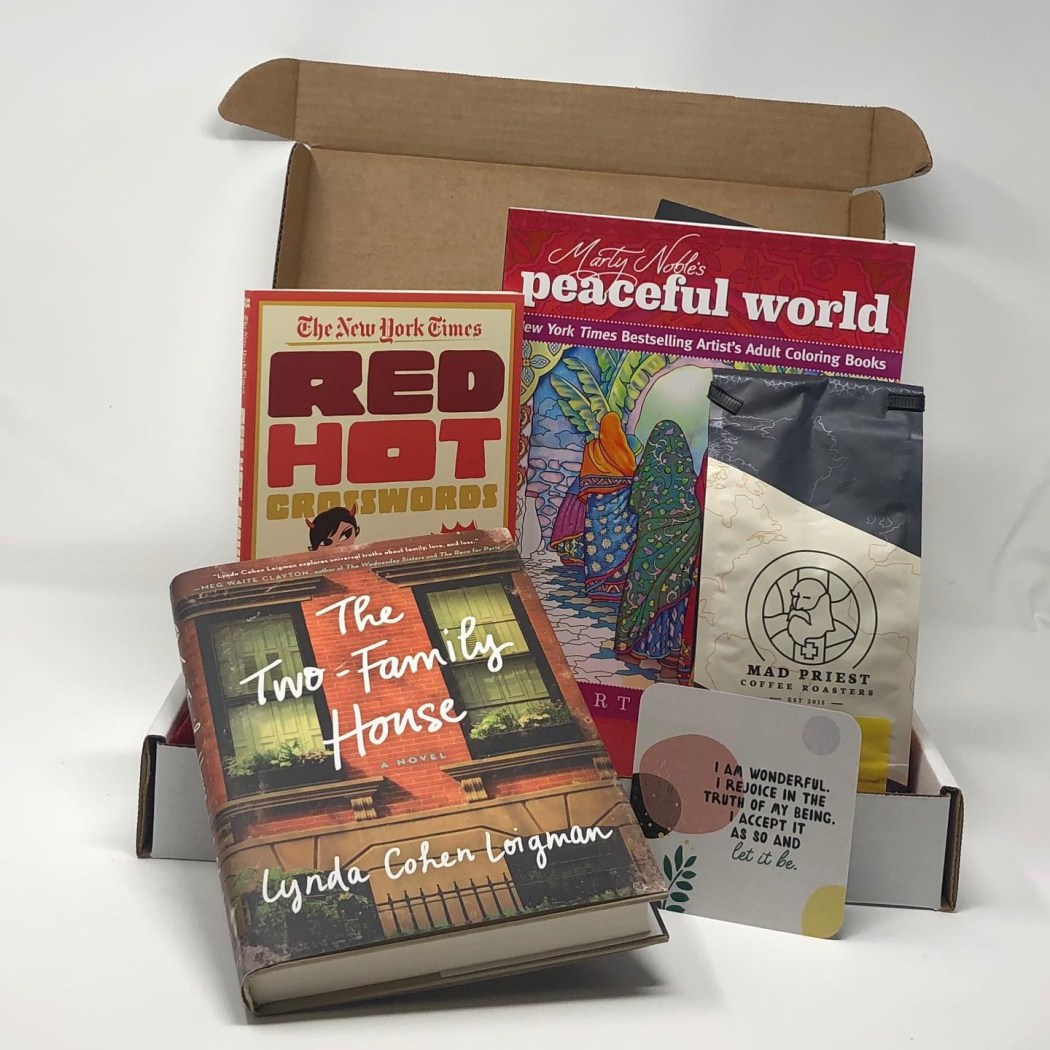 Image from: My Coffee and Book Club
Why We Love It: My Coffee and Book Clubs' Members will receive a 12 ounce bag of their choice of whole bean or ground coffee from micro-roaster 1910 Roasting Company, a new hardcover book in their category of choice (acclaimed fiction or non-fiction, mystery, thriller, horror, romance, science fiction, fantasy or "Surprise Me" plus a surprise gift each month. New coffee blends each month!
Price: $38.99 per month, $107.97 every 3 months (save $9), $203.94 every 6 months (save $30) and $383.88 for a year (save $84)
---
Image from: My First Reading Club
Why We Love It: My First Reading Club is a curated subscription book club for children from birth to 5 years old. Each month children will receive 2 age appropriate books plus free surprises from time to time. Parents and grandparents will become part of a community dedicated to the benefits of early reading for children. For each new subscription we will donate a book to Project Night Night which provides care packages, including age appropriate books, to homeless children under age 12.
Visit My First Reading Club Reviews for more info!
Price: Pay monthly for $19.99, every 3 months for $57 (save $2.97), every 6 months $107.94 (save $12) and every 12 months $203.88 (save $36).
Deals:
---
Image from: Chocolate and Book
Why We Love It: Chocolate and book is a monthly book box subscription, where the subscriber gets a new book from their chosen genre with the perfect chocolate and hot drink to go with it…because you know, chocolates, books and hot drinks make life bearable!
Price: Choose your plan: $19.43 monthly ( £14.99 GBP), $57.03 every 3 months ( £44 GBP), and  $115.36 every 6 months ( £89 GBP).
---
Image from: My Thrill Club
Why We Love It: My Thrill Club delivers the best in crime, mystery, thriller, espionage, and horror. You tell us your favorite genre. Our curators search through thousands of books to find titles that match your interests. We mix in well know authors with new author discoveries we share with you. Then we pack your books and ship right to your door.
To know more about this subscription , visit My Thrill Club reviews!
Price: Get it for $18.99 per month, $54 every 3 months (save $2.97), $102 every 6 months (save $11.94) and $192 for a year (save $35.88)
Deals:
---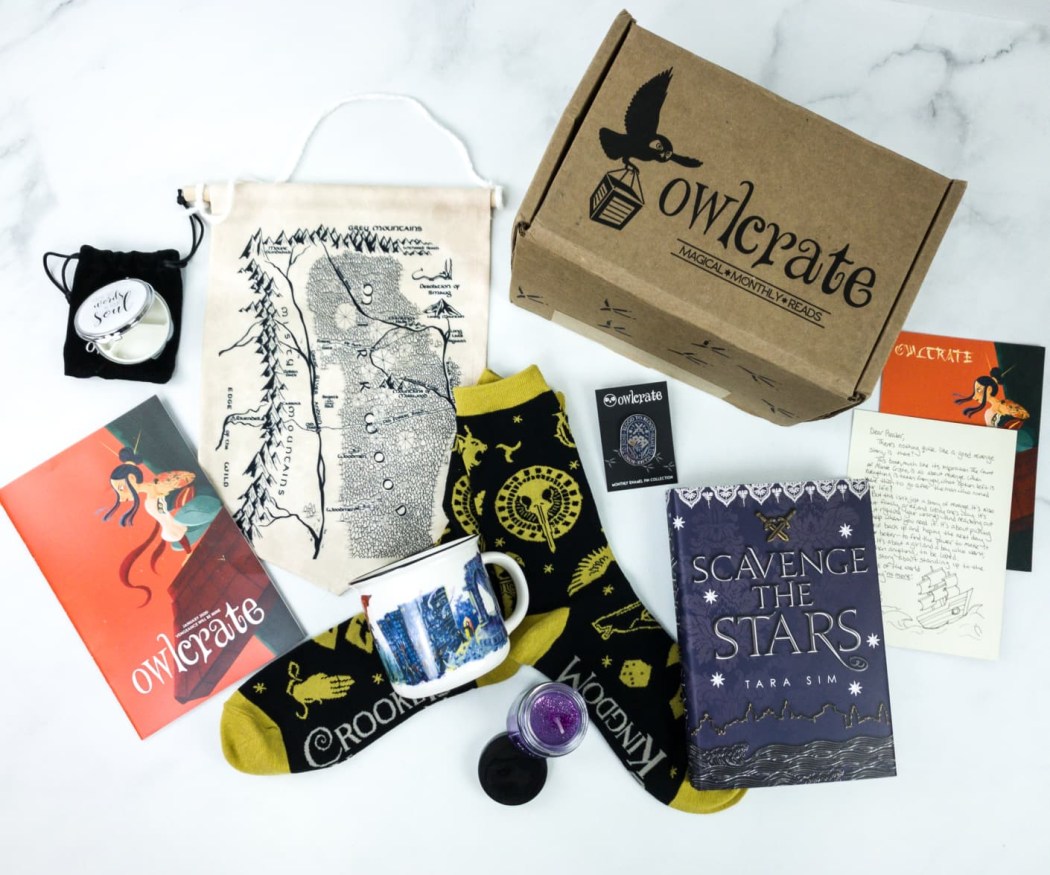 Image from: our review
Why We Love It: OwlCrate is a subscription service that sends you magical monthly boxes tailored to a chosen theme. Each OwlCrate will contain one new Young Adult novel, as well as 3-5 other bookish goodies and treats related to the theme of the book. Every box also contains exclusive content from authors and publishing houses that you can't find anywhere else! Recommend for readers aged 16 and up.
Check out Owlcrate reviews to see more!
Price: Monthly $29.99, 3 Month Prepay $86.98 and 6 Month Prepay $167.94. (Shipping not included)
Deal: Get 15% off your first subscription! Use coupon code HELLO15.
---
Image from: The Wordy Traveler
Why We Love It: The Wordy Traveler is a luxury book subscription for those with Wanderlust. Each quarter your curated box will transport you to an amazing destination with three books, ethically-sourced premium tea and a limited edition fine art print. A portion of the proceeds from every box will be given to help educate women and girls across the world.
Price: Choose from: The Full Suitcase $90 or Backpacking edition $38.
Deal: Get 10% off your subscription! Use coupon code JOURNEY.
---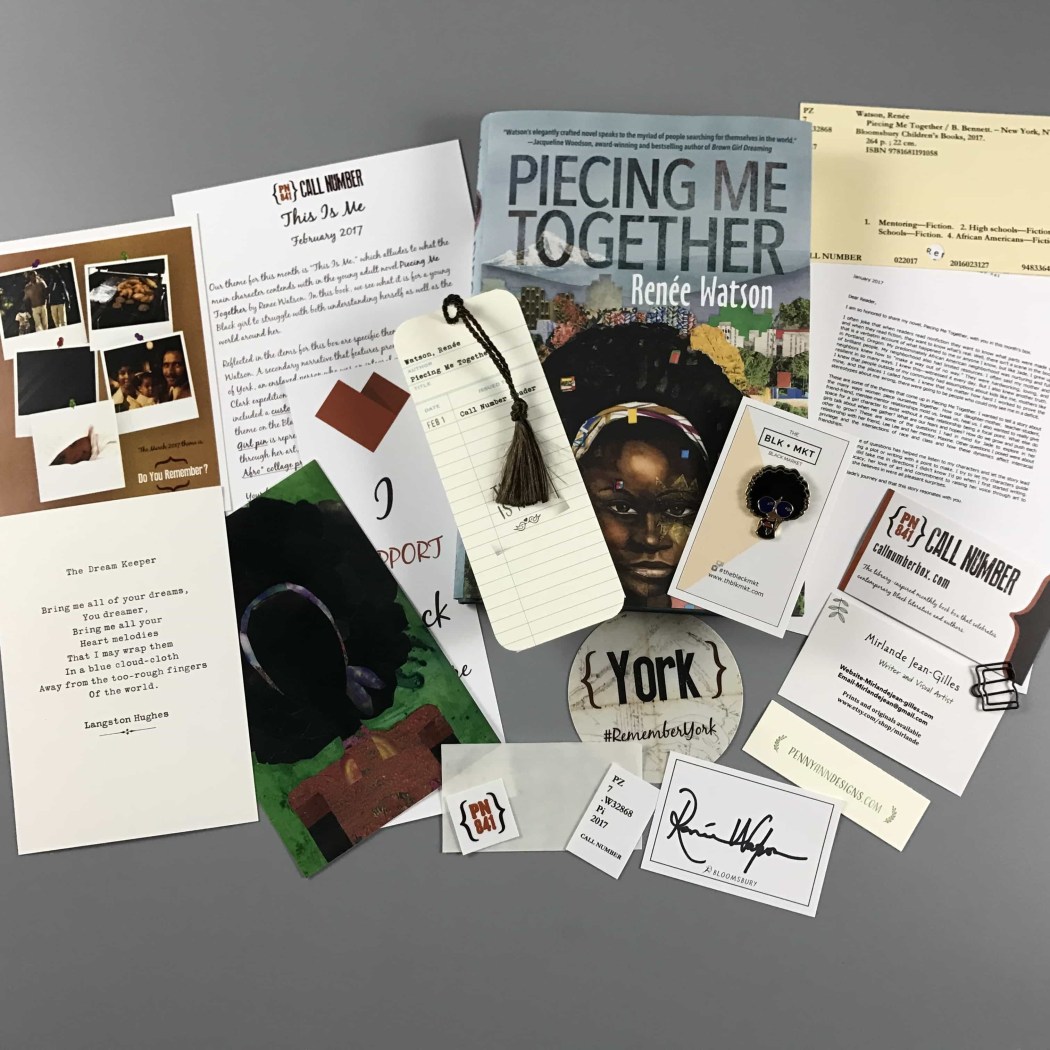 Image from: our review
Why We Love It: Call Number is a library-inspired book subscription box that celebrates contemporary Black literature and authors. Curated by a librarian, this subscription service will help you build your own collection of quality Black literature. Each month, a box will be delivered to your door that contains a book along with a custom spine label and catalog card for your organizational purposes. You'll also receive 4-5 bookish and library-related items that pertain to that month's book and theme.
Want to read more? Check out Call Number reviews!
Price: Pay $35 for 1 box every 3 months, $69 for 2 Boxes over 6 months (save $1) or $136 for 4 boxes over 12 months (save $4)
---
Image from: Heywood Hill
Why We Love It: A Year in Books from Heywood Hill, London's legendary bookshop and bookseller to HM The Queen. Every month, your own experienced bookseller will hand-pick a book just for you based on your individual reading taste. A Year in Books is the world's premium bespoke subscription, enjoyed by readers in over 50 countries.
Price: $300 per year ships monthly
---
Image from: Boxwalla Book
Why We Love It: Boxwalla Book includes the best of Literature both classic and current. Each box will come with two books: one from a potential Nobel Laureate and the second written by a great writer from the past.
Know more or this subscription in out Boxwalla Book Reviews page!
Price: $29.95 per month
---
That's your list for the best book subscription boxes! Did you find the subscription that fits your taste?
Looking for more boxes? Take a look at our readers' choices for all the best subscription boxes in every category!
Say Hello to More Subscriptions with Books!
Find more books in these lists: