Crafters and artists are passionate individuals who dedicate their time to what they love most: creating art. The same holds true for those who find joy in crafting beaded jewelry and decorations. Beading is an exciting endeavor that involves the artful combination of various bead shapes and colors, resulting in stunning pieces that can be cherished or shared with loved ones. If beading ignites your creativity, these subscriptions are bound to elevate your crafting skills to new heights.
Beaders will be thrilled by the offerings of beading subscription boxes, as these subscriptions provide them with top-notch, high-quality beads to fuel their creativity. No longer will you have to search for matching sets of beads to embark on a handmade project worth showcasing, because everything you need will be conveniently delivered to your doorstep. These subscriptions cater to beaders of all skill levels – whether you're a beginner, intermediate, or advanced – ensuring that only the finest materials are at your disposal.
Immerse yourself in the art you love most, delicately crafting harmonious pieces with each bead you touch. Here are the best beading subscription boxes to explore, offering a world of possibilities for your creative journey.
The Best Beads & Beading Subscription Boxes Every Beader Will Love!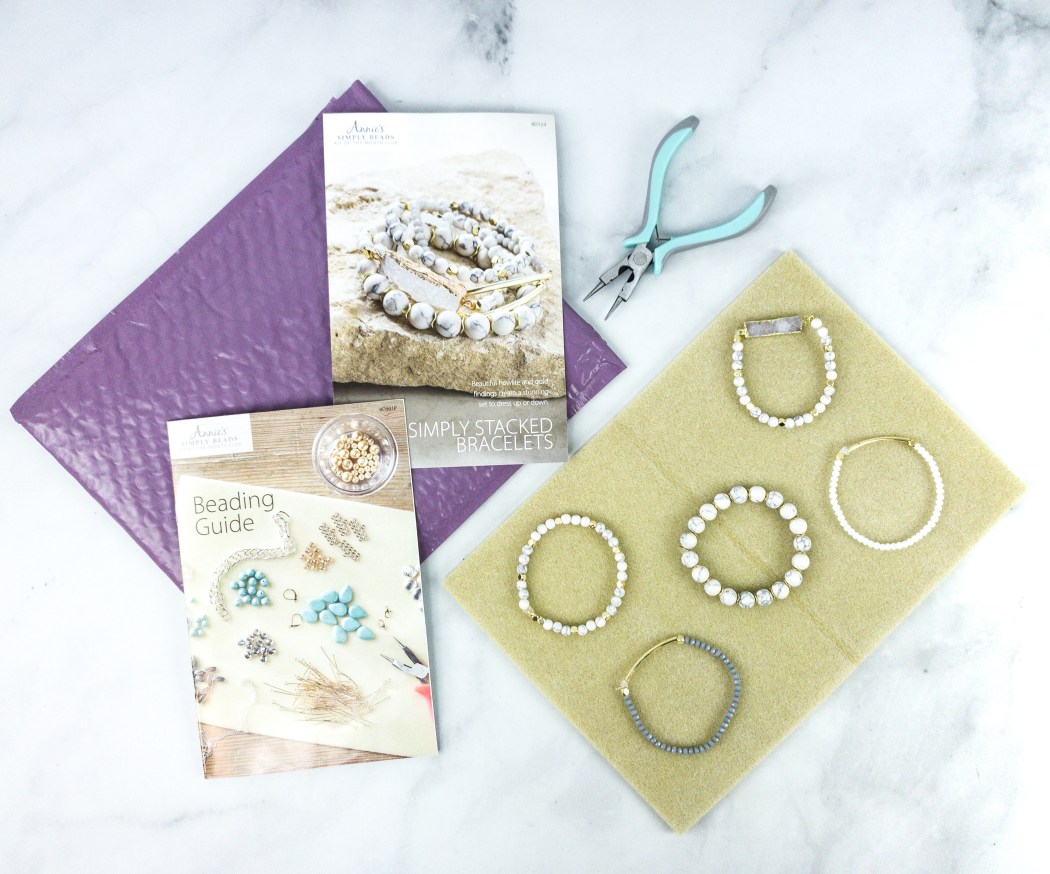 Image from: our review
What You Get: For your handcrafted beading project, Annie's Simply Beads Kit-of-the-Month Club will supply you with high-quality beads to use! Each month, they'll send a kit loaded with beads and findings for you to be able to create jewelry pieces and sets, from bracelets to earrings to necklaces. It also includes step-by-step instructions and access to video tutorials so even beginners can work along with such ease. Not only can you create unique and versatile pieces for any occasion or on ordinary days, but you can also hone your beading skills at the same time!
Deal: Get 50% off your first month! Use coupon code SHARE50.
---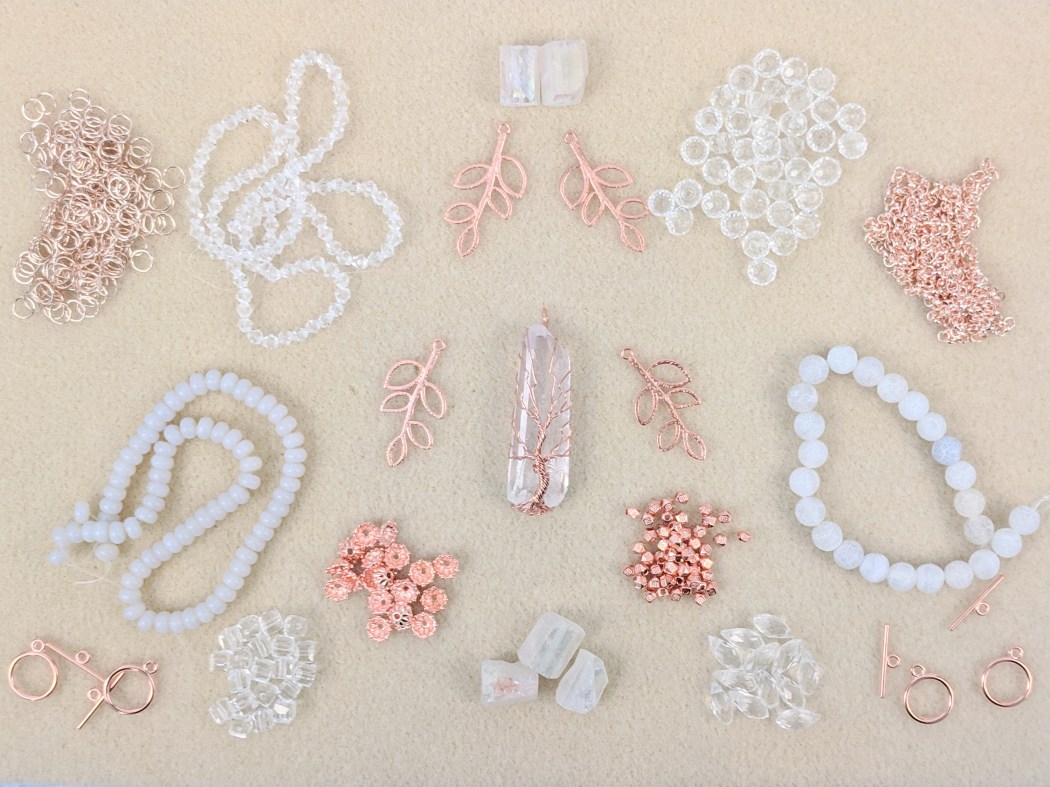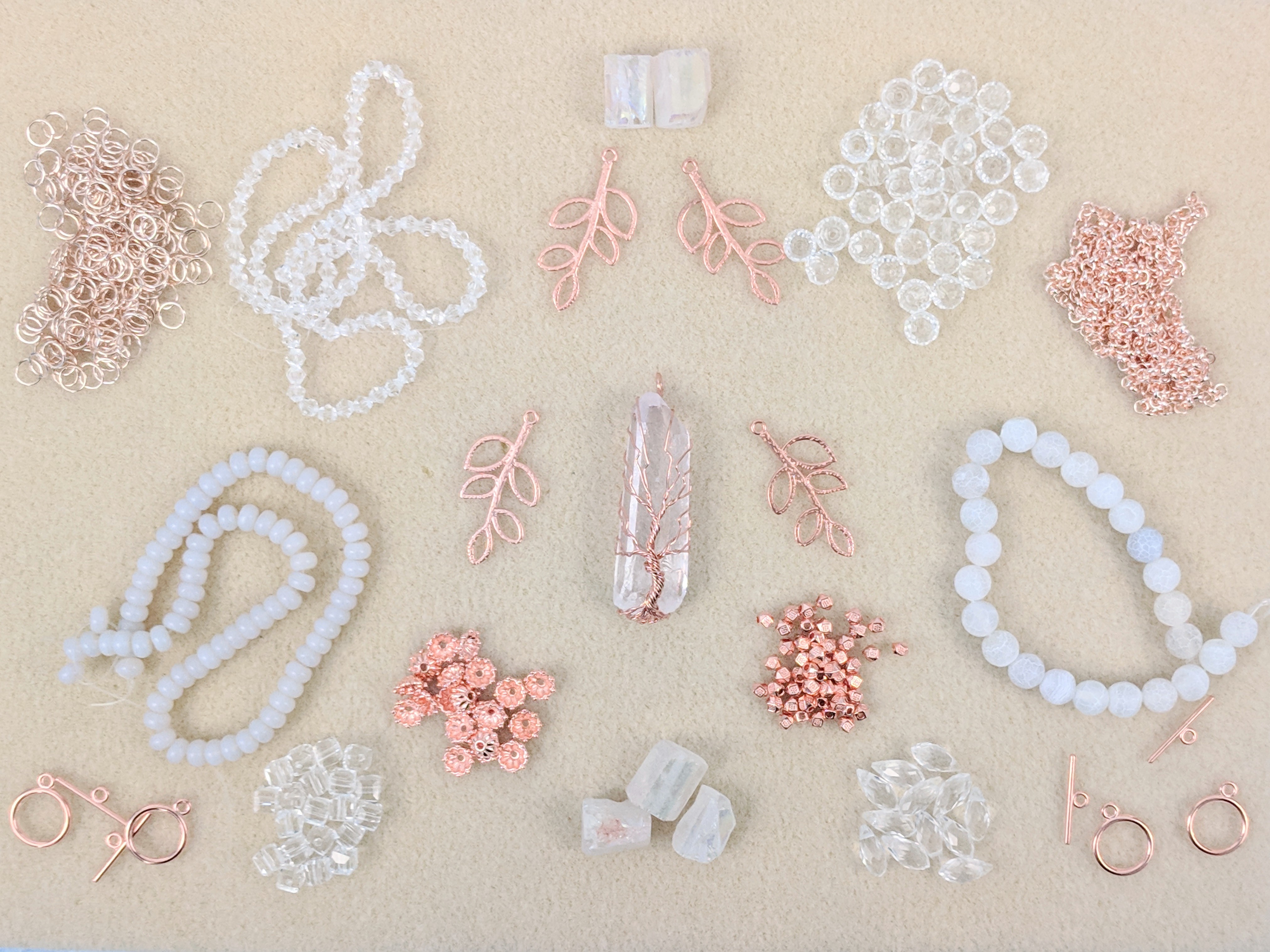 Image from: our review
What You Get: Bargain Bead Box sends high-quality beads directly to your door each month. They are focused on bringing the best deals on the best beads around so you can create beautiful pieces. They carefully curate monthly themes to make sure you can have the best beading experience. Inside each box, you'll find 12-16 quality components (no plastics) such as coordinated sets of beads, findings, clasps, and pendants, worth over $50. Aside from the materials, you'll also receive a coupon to their sister store and a chance to win a $25 gift certificate – all this for an affordable price. If you love monthly surprises, this subscription doesn't disappoint!
---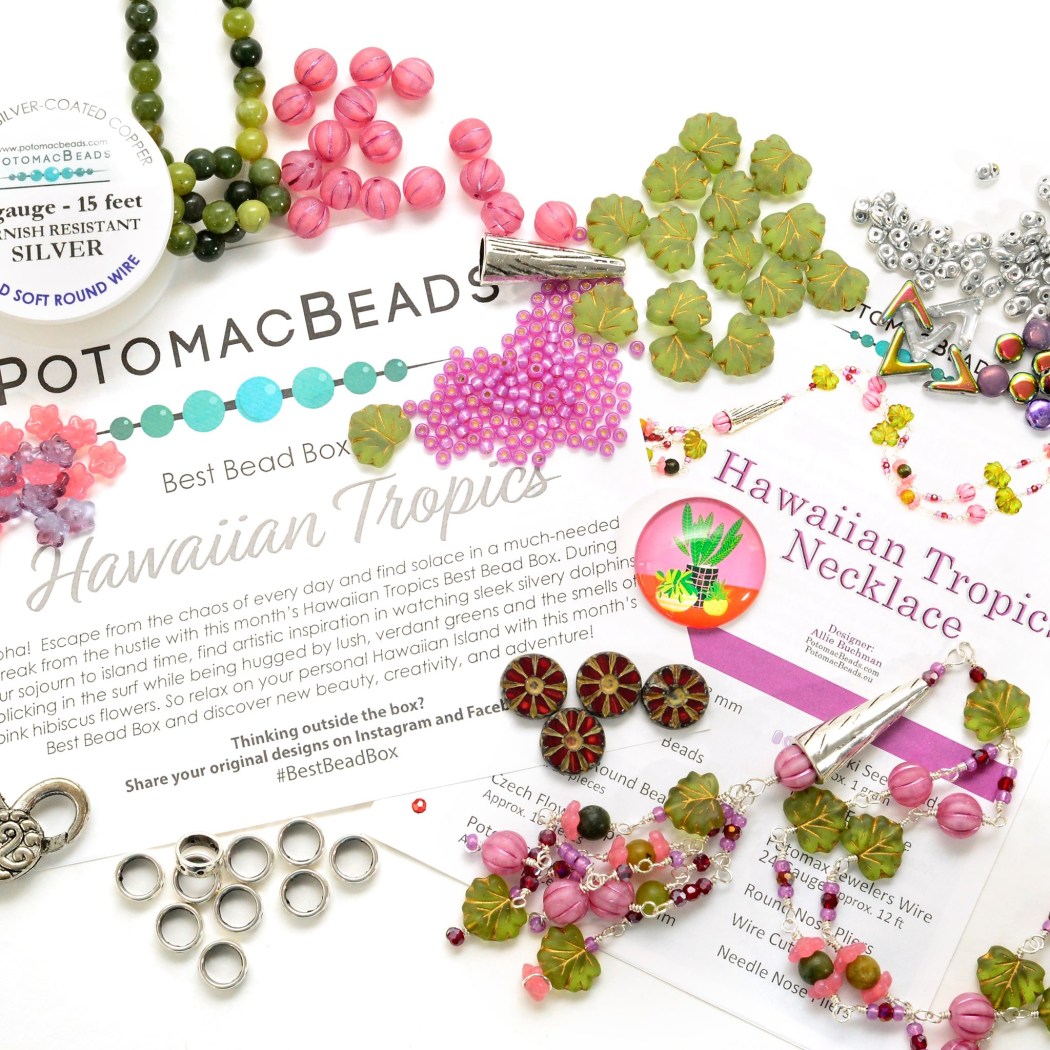 Image from: Potomac Beads
What You Get: Potomac Beads is on a mission to make you a better beader. They scour the globe to find the best, newest, trending, and most satisfying supplies to improve your creative life. Boxes are sent to subscribers' doors every month, jam-packed with high-quality beads to inspire creativity! Choose from 2 subscription boxes they offer: Best Bead Box, which includes 1 project to complete, and Best Bead Box XL with 2 projects, plus 1 additional bonus pattern. Whichever box you choose, you'll receive beads to add to your stash, aside from the beads you need to complete the included patterns. Everything in the box is hand-selected by leading jewelry designers, so you're sure they're of high quality and just lovable as they should be!
---
Image from: BeadCrate
What You Get: With BeadCrate, you can take your beading skills to the next level. This monthly subscription brings a whole box of hand-curated beads to your door to help expand your creative horizons. Subscribers can choose between two plans: The Enthusiast is the ideal box for avid designers or The Collector is the perfect box for discerning designers who want it all. They'll send a curated collection of beads in different styles and types, along with findings and other goodies. Boxes are themed too! They encourage beaders of all levels to create fantastic products to their hearts' content, including friendship bracelets, keychains, and more!
---