Reading books is entertaining, but also feeds the mind. Don't have time to sit and read? Check out an audiobook! The best audiobook subscriptions allow you to carry around loads of books — digitally — and listen to them anytime and anywhere you want to! There are tons of benefits to listening – and not just the content! You can improve your vocabulary, comprehension, or just save time!
The Best Audiobook Subscriptions!
Why we love it: Select what kind of audiobooks you want to listen to with Libro.fm's 100,000+ audiobook selection! It includes New York Times bestsellers and other hidden gems from indie booksellers, that can be potential favorites! Also, by subscribing to them, you are also able to support local bookstores!
Price: Monthly subscriptions start at $14.99.
Deal: Get 2 Audiobooks credits for just the price of 1 Audiobook - that's $14.99 savings! Use coupon code HELLO.
---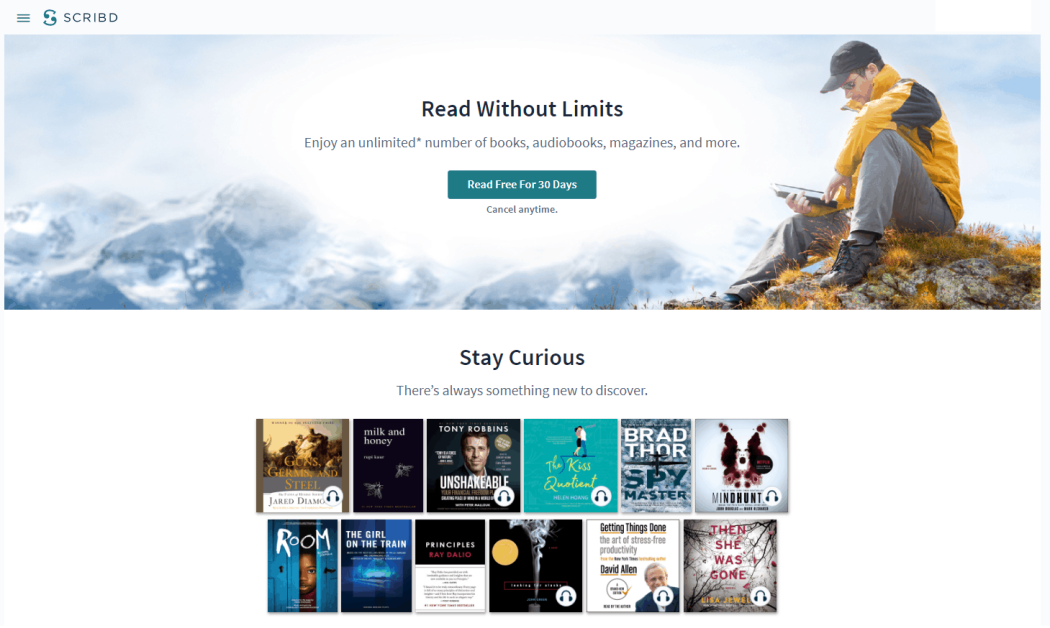 Image from: Scribd
Why we love it: If you love books and want access to a vast amount of bestsellers, award-winning pieces, indie titles, or reader favorites, Scribd is your golden ticket! They offer a lot, from ebooks to audiobooks, even articles that you'll love to delve into. They will even suggest and give recommendations and special collections assembled by their team of editors. You can download the app easily on your phone, tablet, or just use the web, and easily listen to an audiobook wherever you are!
Price: Subscription starts at $8.99 per month.
Deal: Get 30 days free trial! Deal applies automatically, just visit and subscribe.
---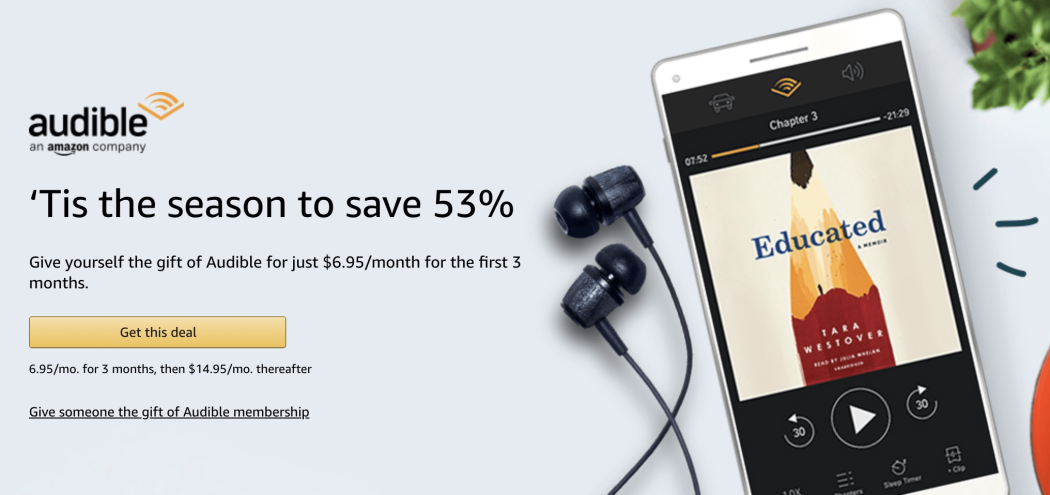 Image from: Audible
Why we love it: Audible offers 180,000 titles and all of them are in the palm of your hands! It is the world's largest audiobooks and premium spoken word programming! Subscribers enjoy a wide selection of books that can be enjoyed whether you're relaxing at home, driving your car, or during commutes! With an Audible subscription, you'll keep the books forever – but it's not "all you can eat."
Price: Subscriptions start at $14.95 per month.
Deal: Try Audible and Get Two Free Audiobooks! Use this link to get the deal.
---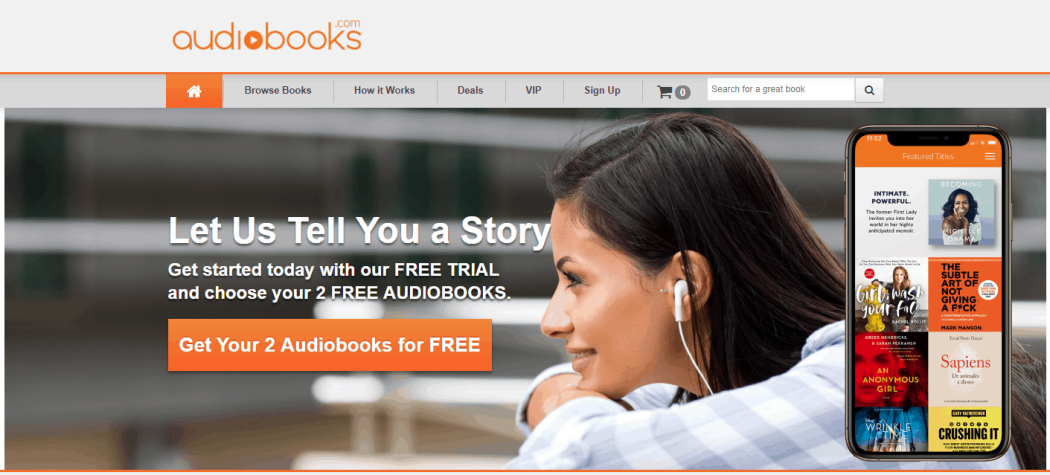 Image from: Audiobooks.com
Why we love it: A wide selection of audiobooks await subscribers of Audiobooks.com! There are more than 100,000 titles that include different genres like romance, thrillers, YAs, and even non-fiction and biographies. You can also download the books and listen to them conveniently on any smartphone or tablet!
Price: Monthly subscriptions start at $14.95.
Deal: Get 30-day FREE trial + 3 FREE Books! Deal applies automatically, just visit and subscribe.
---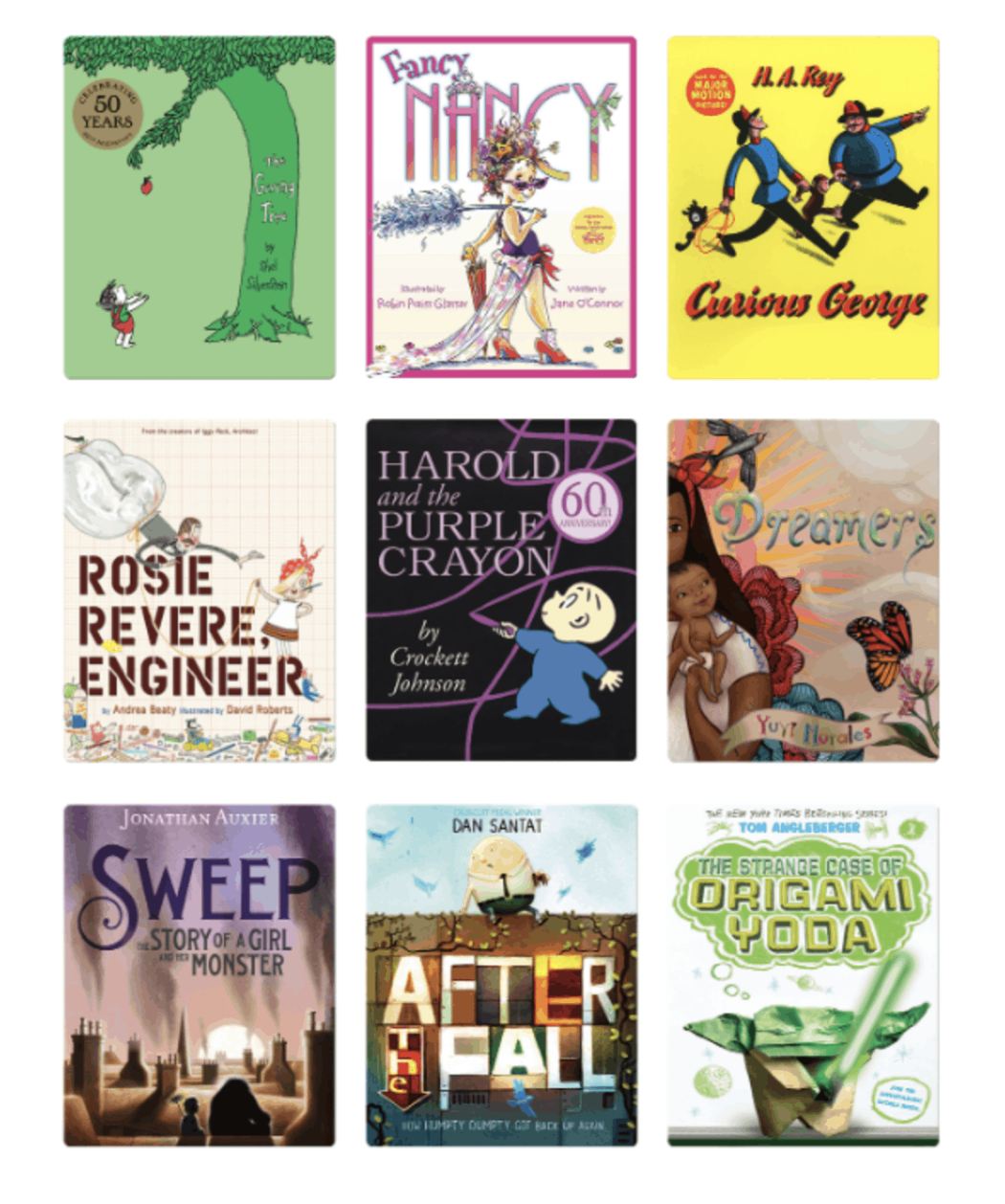 Image from: Epic! Books
Why we love it: Epic! Books is for young book lovers! Kids will love this subscription as they offer unlimited book choices for children 12 years old and below. They also have a recommendation engine that generates book suggestions based on the kid's interests and level plus they also give badges to motivate the kids in reading! It is available on almost all platforms (iOS and Android) and the best part, NO ADS! For kids that want or need to listen to their books, check out their amazing read-to-me feature for select picture books! A narrator will read the books, highlighting the words. Just flip the pages and keep listening! Read to me books will have a green audio icon in the bottom-right corner. There are also select audio books – these will have a purple "audio only" icon in the bottom-right corner.
Price: A subscription costs $7.99 monthly.
Deal: First month free! Deal applies automatically, just visit and subscribe.
---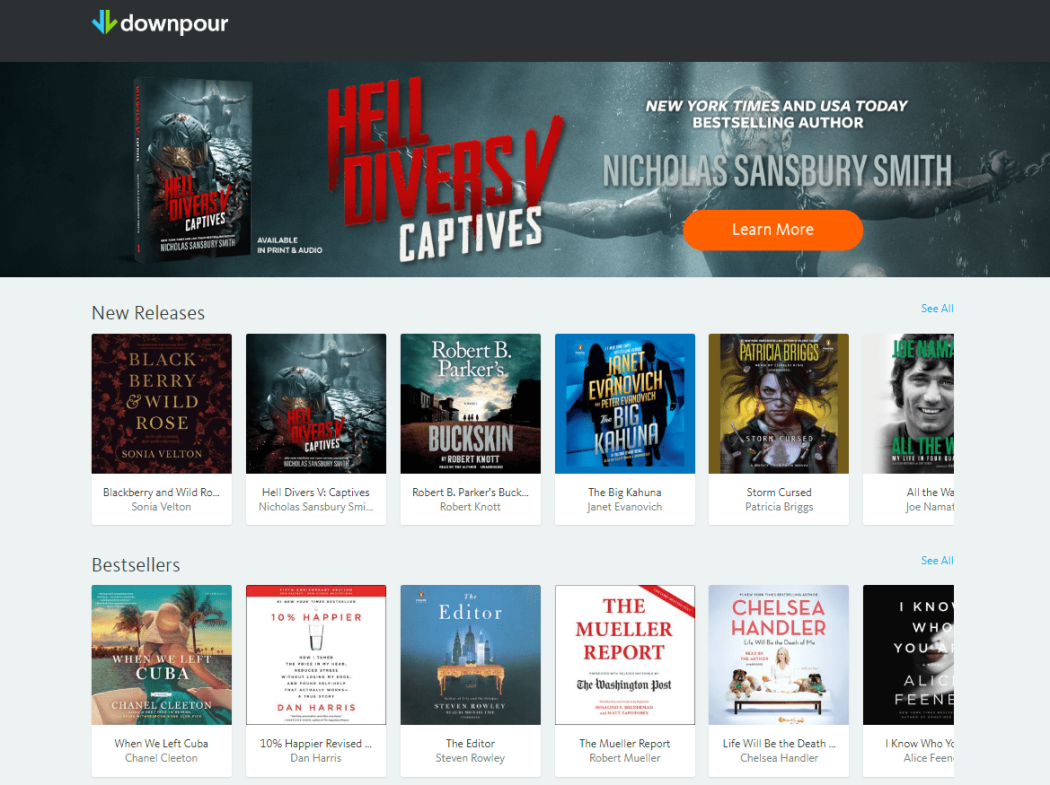 Why we love it: Downpour gives you access to a wide array of audiobooks in various genres. Just sign-up and receive one credit that you can use as currency for any downloadable book. Every month that you're still a member, you'll receive an additional credit automatically. Aside from that, members can enjoy exclusive discounts, savings, and other promotions!
Price: Subscriptions start at $12.99 per month.
---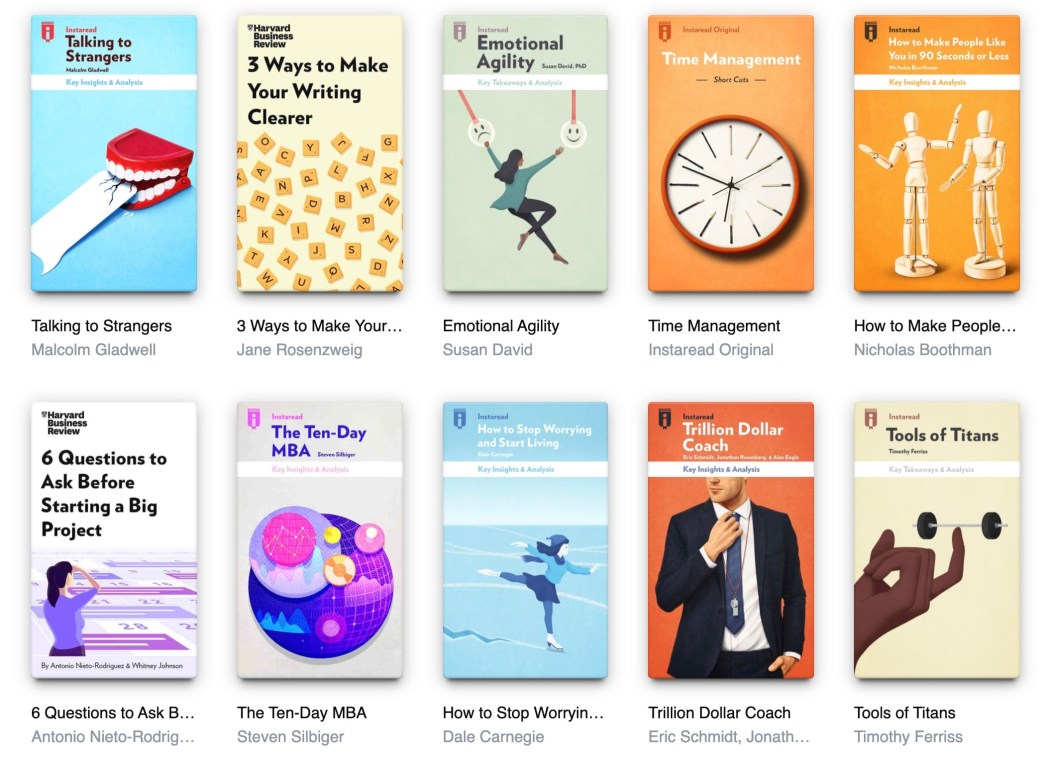 Image from: Instaread
Why We Love It: Instaread provides bestselling book summaries in both audio and text formats! Instaread covers primarily nonfiction categories, like: Business & Economics, Politics, Social Sciences, Self Help, History, and Health & Fitness. You'll get all the best insights and ideas from leading business mavericks, health gurus, political pundits, and trailblazing scientists in the minimum amount of time and wherever you are! You can access Instaread on their desktop, android-optimized mobile-web-app or iOS app.
Deal: Get 7 Days FREE Trial! Deal applies automatically, just visit and subscribe.
---
Image from: Sumizeit
Why we love it: Sumezeit offers audio courses where you'll learn life-changing skills from the world's top experts. All you have to do is listen to the courses available. Each course takes at least an hour or two where you'll learn about businesses, self-improvement – whether personal or professional, and more. Just wear your earphones and learn even when you're on the go! There are new audios added daily, so there's more for you to choose from. Loves to read but don't have much time to sit around and read a whole book? They also offer access to an ever-growing library of book summaries where you'll find best-selling business and inspirational books.
---
And that's our list of best audiobook subscriptions! Which one is your favorite?
Discover more exciting subscriptions!  Check out this list of all the best subscription boxes!
Say Hello to More Digital Subscriptions!
Find more digital subscription options in these lists: