Reading books is one pleasurable hobby to escape reality. It is entertaining, and at the same time, it feeds the mind. If you love to read books, but don't have much time to crack one open, fret not; there are audiobook subscriptions roaming around! Audiobooks are earning names because of convenience. You don't need to sit and open a book to read what you love because you can listen to it!
These subscriptions are digital services allowing book lovers to access limited or unlimited titles each month. They offer a wide variety of book titles in different genres, including classics and the latest releases. Not only can you listen to your favorites on the go, in the office, or at home, but you also get a hold of the right feels of the context!
There are tons of benefits to listening – and not just the content! You can improve your vocabulary, enhance comprehension, and most especially, save time! Nurture your love for reading even if your schedule doesn't allow you to. With the best audiobook subscriptions gathered on this list, you can still carry loads of books – in audio form!
The Most Binge-Worthy Audiobook Subscriptions!
Image from: Libro.fm
Why We Love It: With Libro.fm, you can listen to the kind of story you like wherever you are, whatever time you feel like doing so! Carrying thousands of audiobook selections, you'll definitely find one that fits the mold. You can select what kind of audiobooks you want to listen to, including New York Times bestsellers and other hidden gems from indie booksellers that can be potential favorites. You'll get one audiobook credit each month that you can use to choose exactly which audiobooks you like, regardless of the list price! Also, these credits don't expire. If you haven't used them, it'll roll over into the next month. With this subscription, you'll have a story to listen to while supporting local bookstores! As a member, you'll get a 30% discount on additional audiobook purchases.
Price: Monthly subscriptions start at $14.99.
Deal: Get 2 Audiobooks credits for just the price of 1 Audiobook - that's $14.99 savings! Use coupon code HELLO2.
---
Image from: Scribd
Why We Love It: If you love books and want access to a vast amount of bestsellers, award-winning pieces, indie titles, or reader favorites, Scribd is your golden ticket! They offer plenty of titles to choose from, including audiobooks, ebooks, and even articles that you'll love too. Whether you're on the go, in the office, or just at home doing chores, you can listen to as many as you can, in a variety of genres –  there's no stopping you, really! You can download the app easily on your phone, tablet, or just the web to easily listen to audiobooks wherever you are, whenever you want!
Price: Subscription starts at $8.99 per month.
Deal: Get 30 days free trial! Deal applies automatically, just visit and subscribe.
---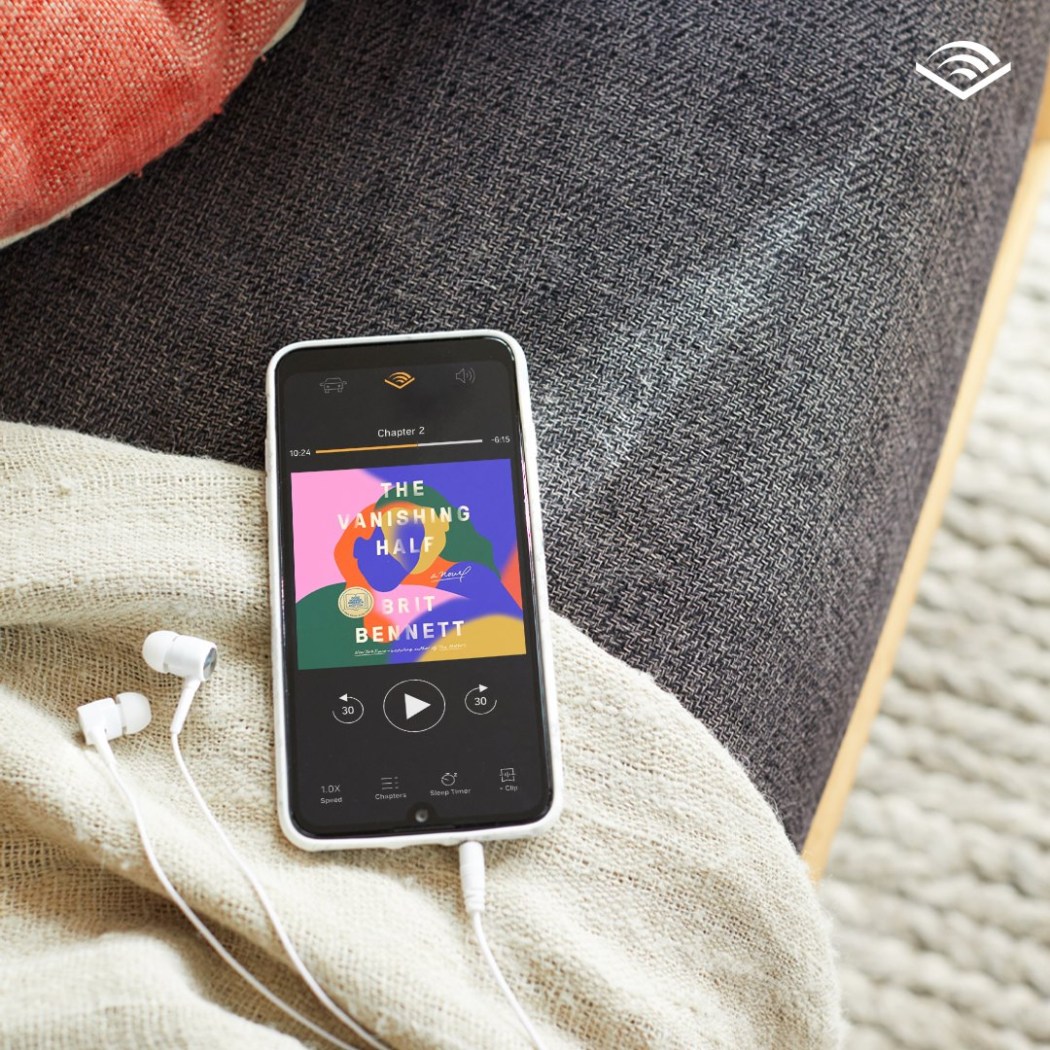 Image from: Audible
Why We Love It: Audible offers 180,000 titles, and all of them are in the palm of your hands! It is the world's largest audiobook and premium spoken-word programming that'll give you something interesting to listen to wherever you are, whether you're relaxing at home, driving your car, or during commutes. Audible Plus lets you listen unlimitedly to thousands of audiobooks in the Plus Catalog, including documentaries, full series, podcasts, even sleep programs, and exclusive ones, while Audible Premium Plus grants you access to the Plus Catalog plus a monthly credit, giving you the power to choose 1 premium title you like most – no matter the price – that is yours to keep forever! Premium Plus members also receive 30% off all additional premium selection titles they want, plus access to exclusive sales.
Price: Subscriptions start at $7.95 per month.
Deal: Try Audible and Get Two Free Audiobooks! Use this link to get the deal.
---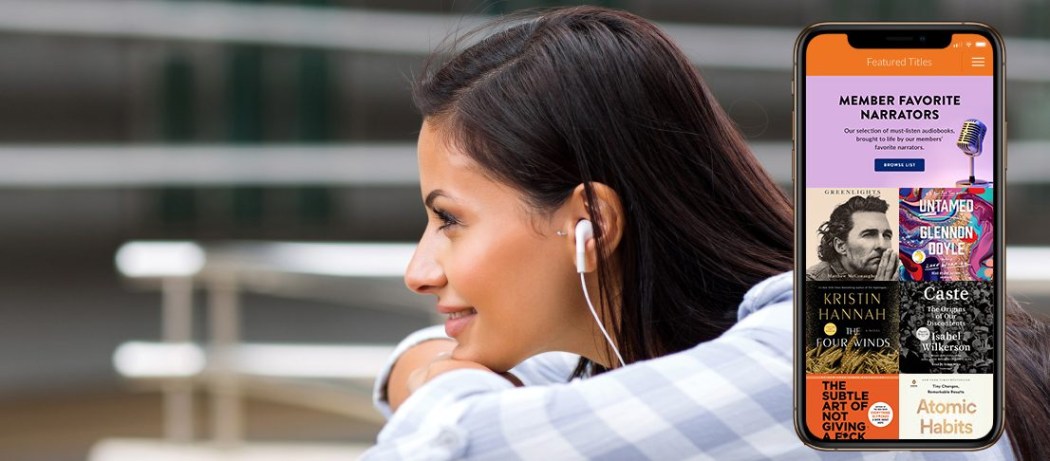 Image from: Audiobooks.com
Why We Love It: For audiobooks in all your fave genres, Audiobooks.com is one subscription to go to! A wide selection of audiobooks with more than 200,000 titles awaits subscribers each month. You'll earn one credit monthly, which you can use to buy one audiobook that you can keep forever, plus access to an extra VIP book, or join one of 8 clubs for unlimited access to a curated list of audiobooks from your chosen club for 30 days. It includes different genres like romance, thrillers, YAs, and even non-fiction and biographies. You can also download the books and listen to them conveniently on any smartphone or tablet!
Price: Monthly subscriptions start at $14.95.
Deal: Get 30-day FREE trial + 3 FREE Books! Deal applies automatically, just visit and subscribe.
---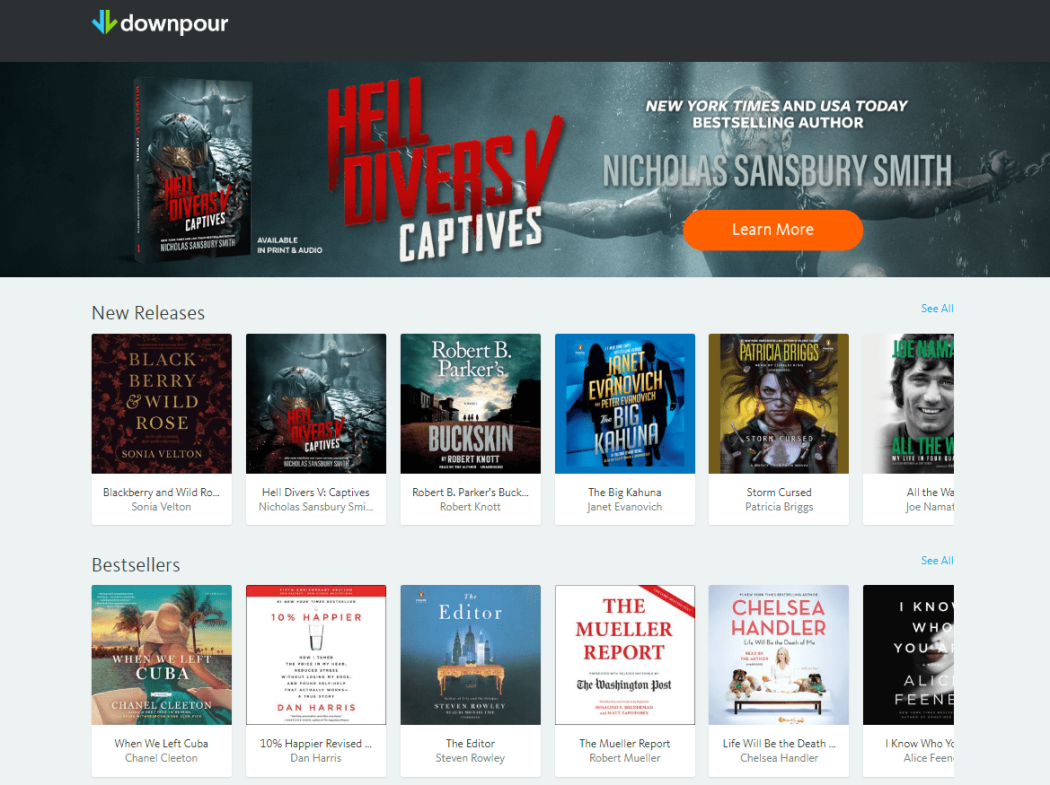 Image from: Downpour
Why We Love It: Downpour gives you access to a wide array of audiobooks in various genres, including fiction, fantasy, classics, sports, YA, and a lot more. Just sign-up and receive one credit every month that you can use as currency for any downloadable book your heart desires. They allow you to enjoy your favorite book, whatever you're doing, wherever you are, whenever you wish so, whichever device you're using – it's easy to use! Aside from that, members can enjoy exclusive discounts, savings, and other promotions!
Price: Membership costs $12.99 per month.
---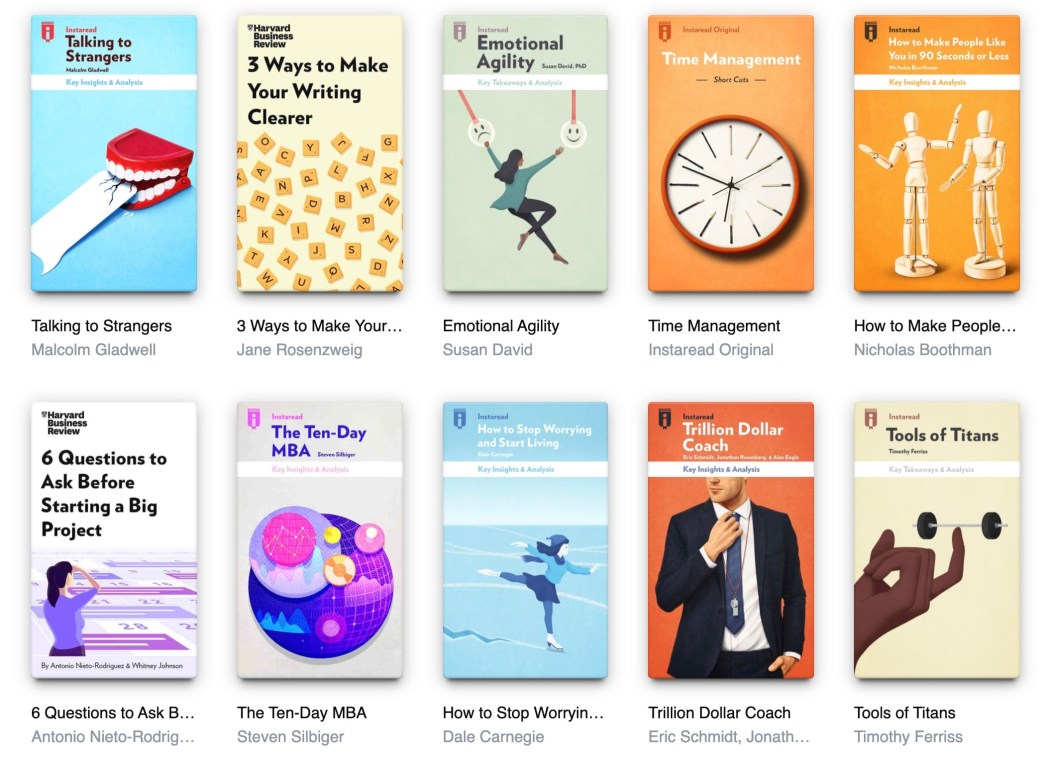 Image from: Instaread
Why We Love It: Instaread provides in-depth summaries of the best-selling books available in both 15-minute audio and text formats! They cover more than a thousand titles, primarily nonfiction categories like Business & Economics, Politics, Social Sciences, Self Help, History, and Health & Fitness. You'll get all the best insights and ideas from leading business mavericks, health gurus, political pundits, and trailblazing scientists in the minimum amount of time and wherever you are! You can access Instaread on a desktop, android-optimized mobile web app, or iOS app.
Price: Subscribe for $4.99 every month
Deal: Get 7 Days FREE Trial! Deal applies automatically, just visit and subscribe.
---
Image from: Blinkist
Why We Love It: Blinkist offers monthly and yearly Premium subscriptions, ideal for people who want to get key ideas from some of the best non-fiction books in just minutes. Whether you're driving, taking a walk, or doing housework, you can listen to their book summaries in various areas, including career & success, mindfulness & happiness, parenting, society & culture, and more. Subscribers will get unlimited access to all Blinks in audio and text on the web and app! Other member perks include access to their original Shortcasts and a discount on all audiobooks on the app.
Price: A monthly subscription is $14.99 per month, while a yearly subscription is $7.49 per month ($89.99 paid annually).
Deals:
---
And that's our list of best audiobook subscriptions! Which one is your favorite?
Discover more exciting subscriptions! Check out this list of all the best subscription boxes!
Say Hello to More Digital Subscriptions!
Find more digital subscription options in these lists: