Ordering your favorite alcoholic beverage has never been easier with the rise of alcohol delivery apps! Whether you're hosting a party, having a relaxing night in, or simply need to restock your bar cart, these apps have got you covered. From craft beer to fine wine and spirits, everything can be delivered right to your doorstep with just a few taps on your phone. As long as you're 21 years old or older, all you need to do is place your order and sit back, relax, and wait for your drinks to arrive!
Show More (3 items)
With just a few taps on your phone, you can have your choice of gin, rum, vodka, beer, wine, or whiskey delivered right to your doorstep. No need to leave the house, no need to deal with crowds at the liquor store. We've rounded up some of the best apps for alcohol delivery that you won't want to miss out on. So grab your phone and get ready to raise a glass!
The Best Apps for Getting Alcohol Delivered!
Image from: Saucey
Why We Love It: With Saucey, you can party all you want! This easy booze delivery works with just a few taps. You can choose from fan favorites, seasonal booze, and local picks and have them in the comfort of your home in just 30 minutes! Tequila, whiskey, vodka, wine, beers? With their wide array of alcohols, you'll surely find one for your taste. You can even schedule delivery on your preferred date and time. What's even more tempting is there's no order minimum. You can buy a bottle or two and even cases! You can place an order on their website or download the app that works in both android and iOs.
---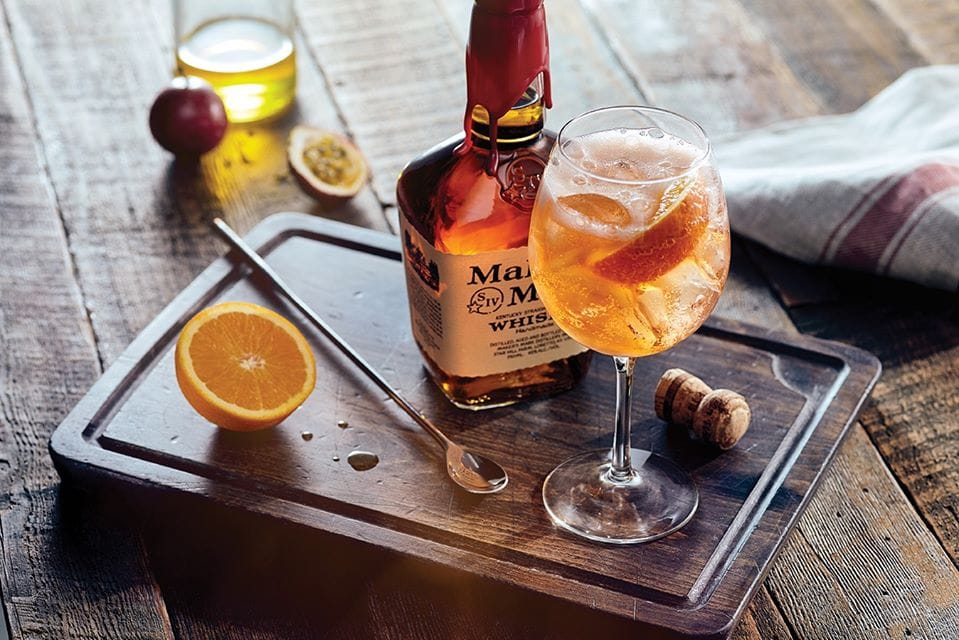 Image from: Drizly
Why We Love It: Drizly is one trusted partner when you want liquor delivered straight to your doorstep. They have the widest selection of beer, wine, and spirits that you can access online and have them at your door in under 60 minutes! Type in your address, and they'll show you what's available in your area so you can easily shop your favorites. Go to their website or download the app on your mobile phone and place an order to make good times better!
---
Image from: Minibar Delivery
Why We Love It: Minibar Delivery is your way to access alcohol from your local liquor store. They offer the most convenient way to uplift anyone's spirits by sending spirits straight to their door. Find exactly what you're looking for with their wide selection of wine, liquor, and beer, all in an easy-to-use app! What's even great is they support organizations aiming to help people in need. Not only do you drink good, but you also do good!
Deal: Save $10 on your first order! Use coupon code HELLO10.
---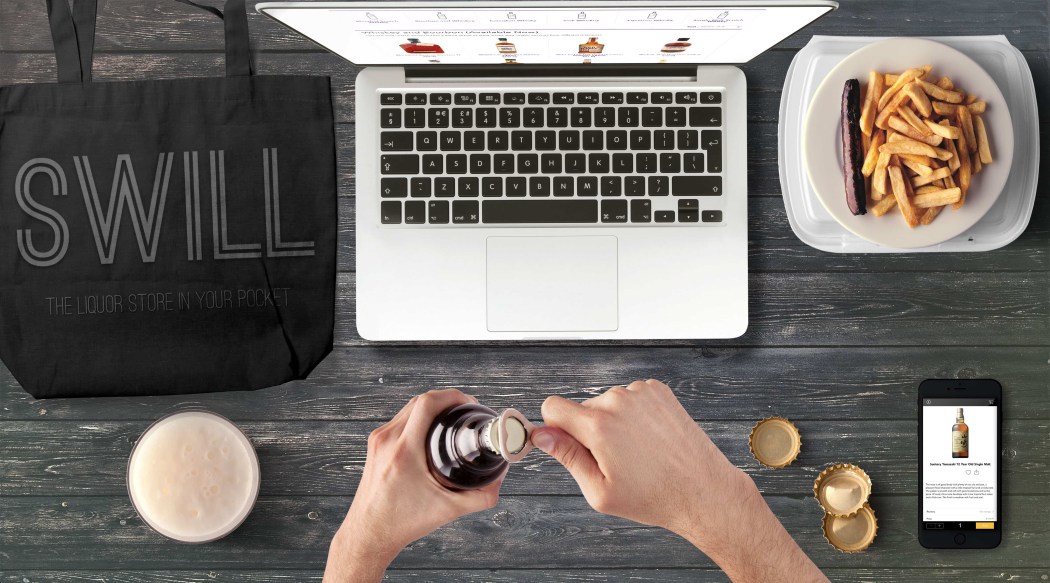 Image from: Swill
Why We Love It: Swill makes it easy for consumers to purchase beer, wines, spirits, and even mixers without setting foot outside. This app connects anyone with local merchants, where they can order their fave alcohols and have them on their hands in 60 minutes or less! You only need to type in your location, and you'll have real-time access to their inventory of booze. Pick what you like, press the button, and wait. It's like having a liquor store in your pocket!
---
Image from: Instacart
Why We Love It: Instacart is your virtual grocery aid. You can still shop from your favorite grocery store without the need to step outside! There are plenty of products to shop for, and that includes alcoholic beverages as well. Just go online or download the mobile app, select your city and store and add every bottle of liquor you crave to your virtual basket. They'll connect you to a personal shopper, and they'll do all the work for you. Chat with them as they shop and get your bottles that same day! No fuss!
Deal: Get 14-days FREE trial! Deal applies automatically, just visit and subscribe.
---
Image from: DoorDash
Why We Love It: With DoorDash, you can skip the lines! This delivery app is your one-stop shop to get the alcohols you want. Whether you're missing that particular beer from a restaurant, bottled spirits from grocery, canned wines from convenience stores, or cases directly from breweries, they'll surely cater to your taste buds quickly! It's a fun and easy way to have friends or family over. Just order online and let them do all the work for you! They also donate one meal for every order placed on their website or mobile app. It helps reduce food waste and also helps the one in need.
---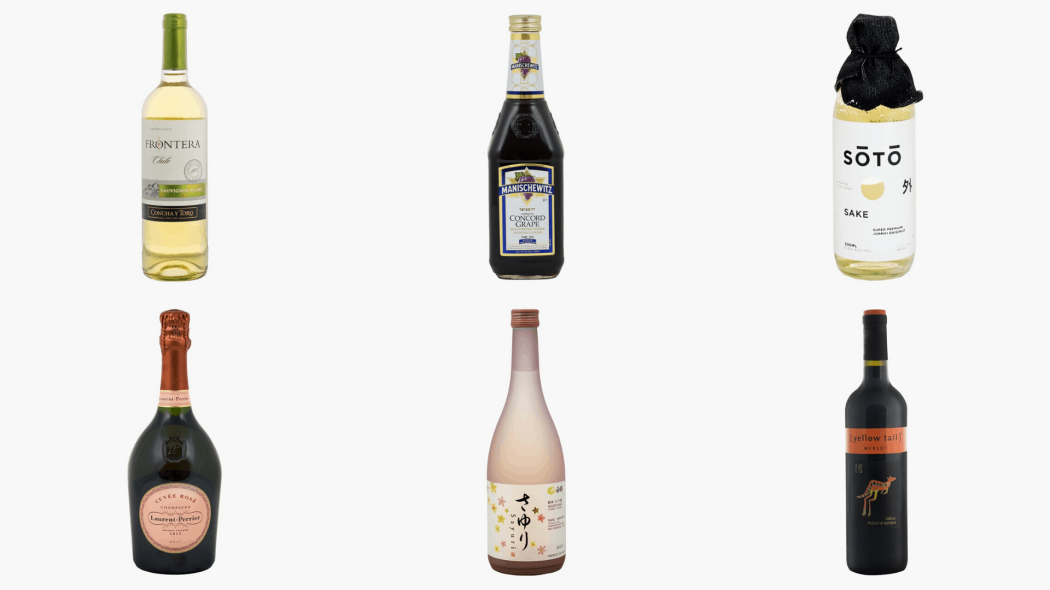 Image from: Postmates
Why We Love It: Up for a little party at home but missing fine bottles of liquor to serve? Fret not! With Postmates, you can have booze in under an hour delivered to your door. This app delivers what you want when you want (24/7). Get beers, wines, champagnes, or spirits on-demand by simply tapping on your phone – no more long lines to wait! You can also track your delivery in real-time. With this easy-to-use app, you'll have everything you craved for at the moment right in the palm of your hands.
Deal: Get $100 in delivery fee credits for your first 7 days! Use coupon code GETFOOD.
---
Image from: FreshDirect
Why We Love It: FreshDirect won't leave your taste buds hanging as they'll deliver alcohols to get your booze on! It offers a smart yet simple and efficient way to shop for your bottles to get you tanked up! Choose your booze and add them to your virtual cart. You also have the option to schedule your delivery, whether you want them the same day, the next day, or even the next week! Head to the website or download the app and find what exactly you're looking for.
Deal: Get 60 Days of Unlimited Free Deliveries with DeliveryPass at FreshDirect! Start Your Two-Month Free Trial, Sign-Up Today! Deal applies automatically, just visit and subscribe.
---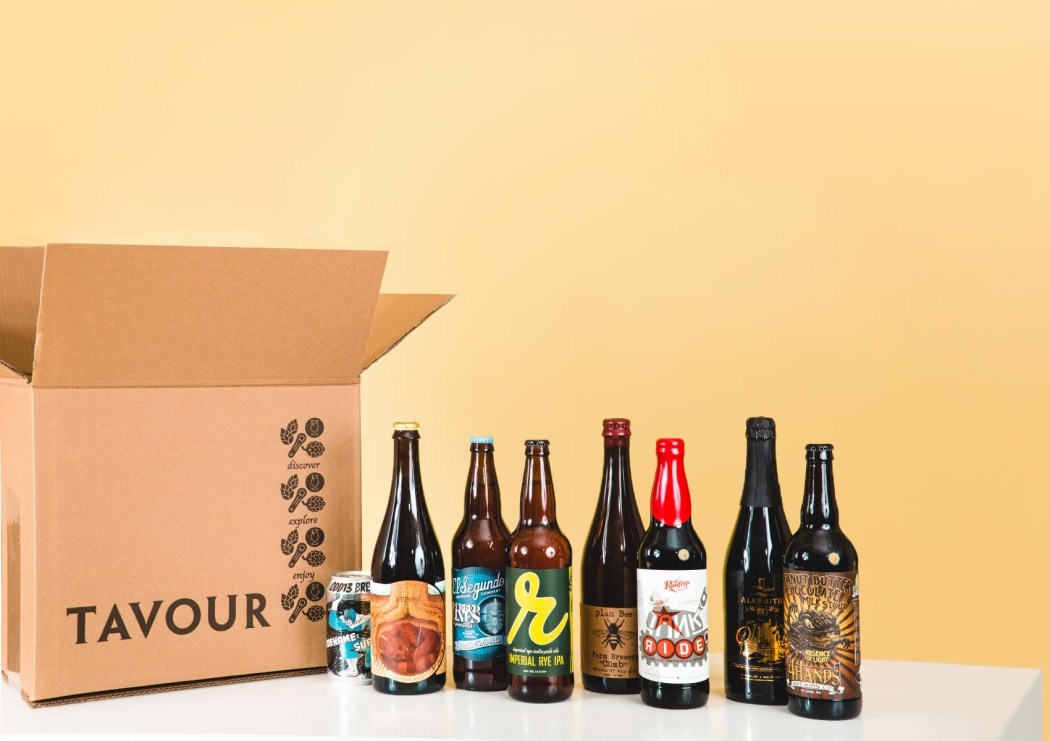 Image from: Tavour
Why We Love It: Who wouldn't like beers being shipped to your door? With Tavour, you'll discover the highest-rated craft beers from all over the world! They have featured 650+ breweries and have tasted 7000+ beers so you can enjoy the best among others. Download the app and get access to hard-to-find beers from across the US. Create a box with all the beers you love, and they will deliver it to you for a flat fee. Ever want a monthly fix of great-tasting beers? Just subscribe and get free shipping!
---
And that's our rundown of the best alcohol delivery apps!
There's a lot more on our list of all the best subscription boxes in every category!