Beauty subscription boxes offer a great way to try new products and brands in the market without spending too much, some of which lets you have samples before committing to full-sized – just like Birchbox! They make the hunting for beauty products to include in a daily routine much easy and fun for subscribers.
But if you're bummed about Birchbox dropping the formerly amazing points system or the changes in general, we've got here a list of beauty subscription alternatives you can try. With the vast world of subscriptions, you'll be sure to find an equally awesome one, or if not, exceed one's expectations on giving the best experience when it comes to beauty!
Competition is tight, and some of these beauty boxes gained popularity alongside Birchbox. Here are some great alternatives to Birchbox to try instead!
The Best Birchbox Alternatives!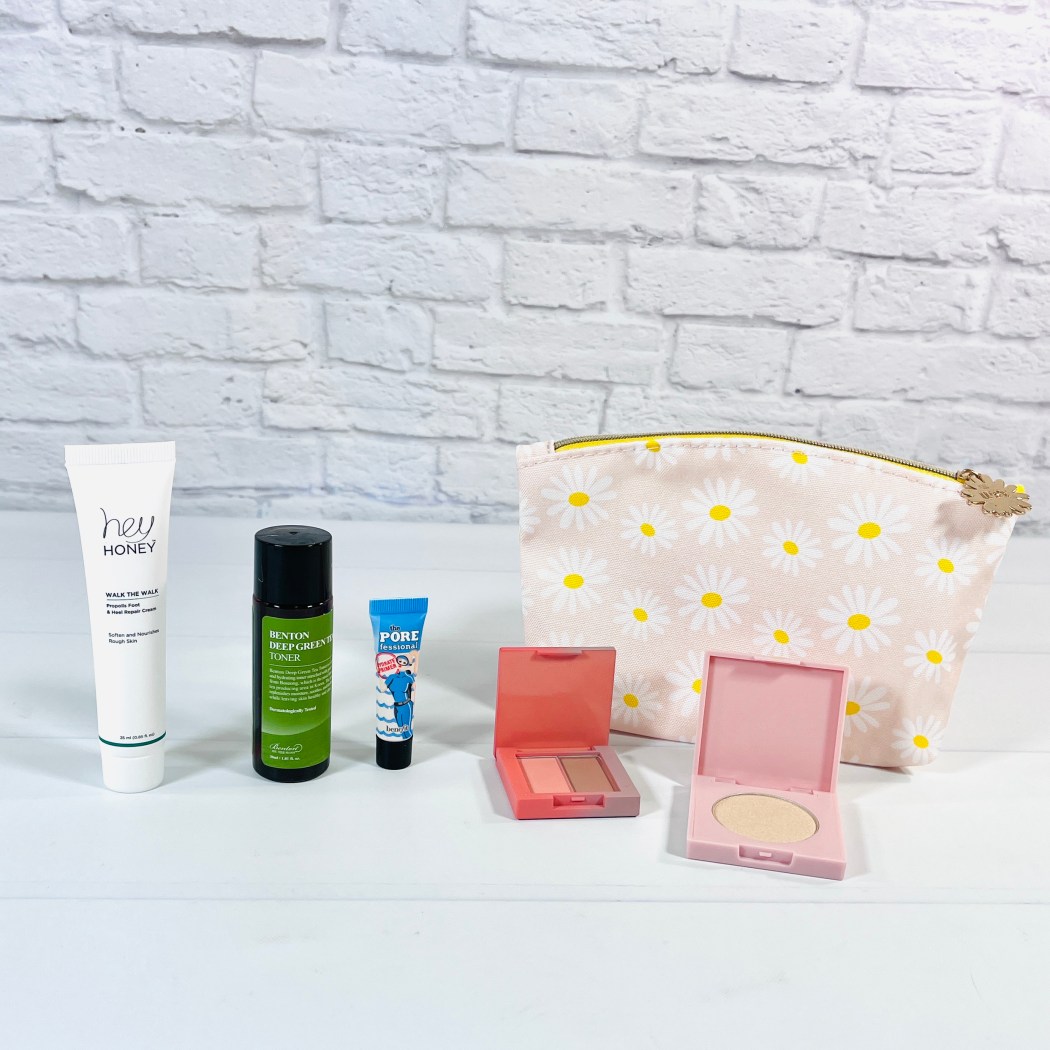 Image from: our review
Ipsy is one of the well-loved beauty subscription boxes around! They give their clients the chance to try makeup and other beauty products from known brands, as well as indie ones. Inspiring individuals to express their unique beauty, every shipment gives 5 beauty items selected based on your profile, plus a glam bag that fits them all! Choose from their 3 different subscriptions: Glam Bag, Glam Bag Plus, Glam Bag X. Tarte, Ciate London, Juice Beauty, EyeKo, Steve Laurant, and It Cosmetics are just some of the brands included in past packages.
Wondering what makes this box well-loved? Know why in our Ipsy Reviews.
Price: Get makeup, beauty, skincare, haircare items, and a cute bag for $13 a month!
---
Image from: our review
Allure Beauty Box treats every beauty junkie out there with expert-approved and tested beauty products from both luxury and indie brands with at least $100 in value every month. Each box includes 6 or more top-trending makeup and beauty items with at least 3 that are full-sized, and sometimes, they also include a bonus product or two from a mass brand as a gift! It also comes with a mini-magazine that contains tips and product reviews so you'll have an idea about the products you are getting. And to keep things even more exciting, new members receive a mystery gift that will ship separately from the regular box!
Check out Allure Beauty Box Reviews for more details.
Price: The subscription is $23 a month. Sign up for a year-long subscription and prepay $250 to save more!
Deal: Get a FREE new member bonus item with your first box! Deal applies automatically, just visit and subscribe.
---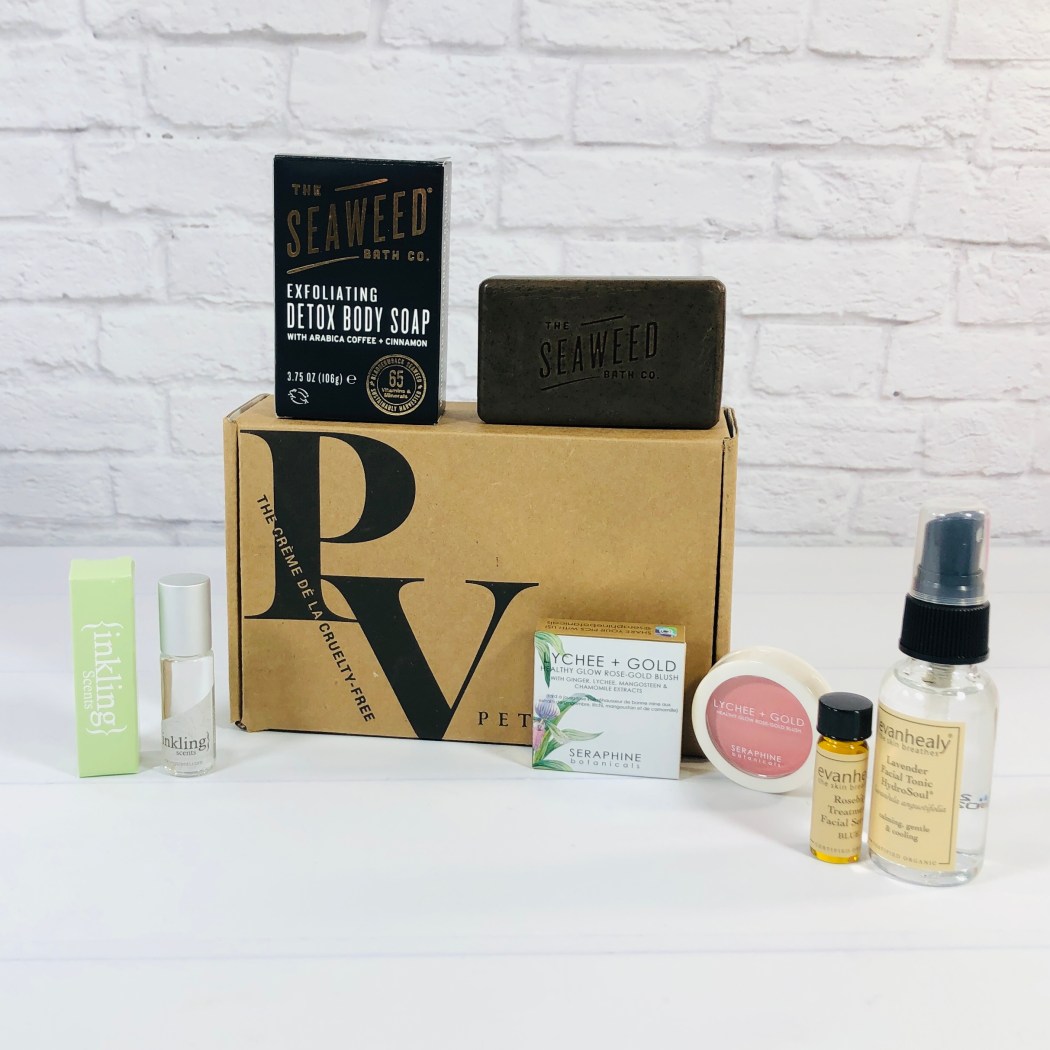 Image from: our review
With Petit Vour, you can say goodbye to toxic stuff as they only send vegan and cruelty-free beauty and grooming samples that meet their standards. What makes this subscription worthy of a try is that the inclusions are usually hard to find in regular beauty stores. Get an assortment of 4 beauty products to sample, worth over $50, mostly deluxe sample-sized but with the occasional full-sized item. Each box includes a selection of makeup, hair care, body care, and skincare products, all of which are curated to complement your beauty profile. Subscribers can also earn points by reviewing the products, and these will be credited to their account to use in the Petit Vour shop.
Peek at past box contents on Petit Vour Reviews.
Price: Petit Vour has two subscription options: the Beauty Box is $18 a month and the Plus Beauty Box is $25 a month.
Deals:
---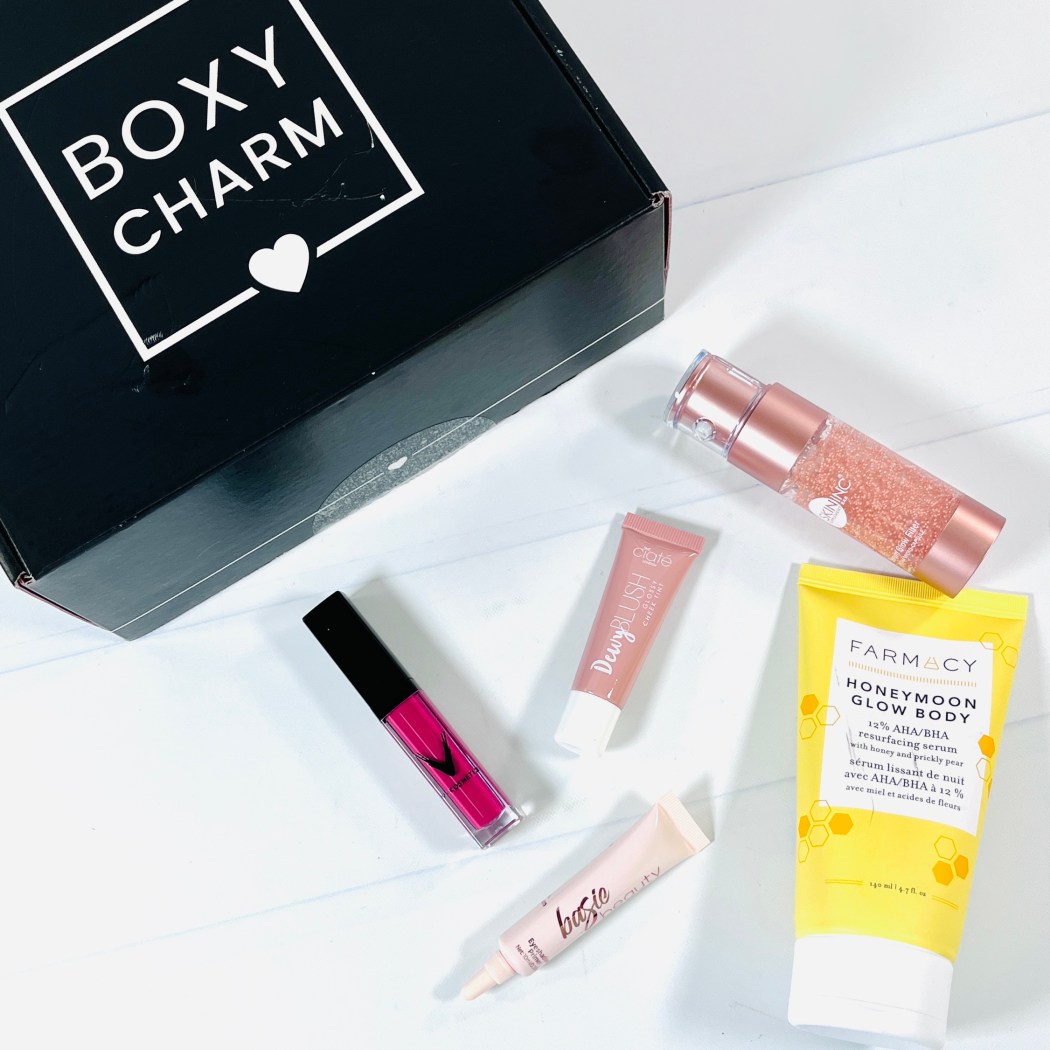 Image from: our review
Discovering the best beauty items is made more fun and easy by BOXYCHARM! Subscribers receive 4 to 5 full-sized beauty products from well-known, popular, chic, and up-and-coming brands each month. Items are selected based on current and emerging trends and often include full-size palettes and makeup tools like high-quality brushes and magnetic pan holders. They put up to $210 in value into every box for just $25, and it's just amazing! It's always a great variety of high-end products from the best beauty brands without paying the full price!
Visit BOXYCHARM Reviews to know more about the subscription.
Price: Purchase this box for $25 a month with discounts if you prepay for longer terms.
Deal: Get a FREE Gift with Boxycharm - enter code on site! Deal applies automatically, just visit and subscribe.
---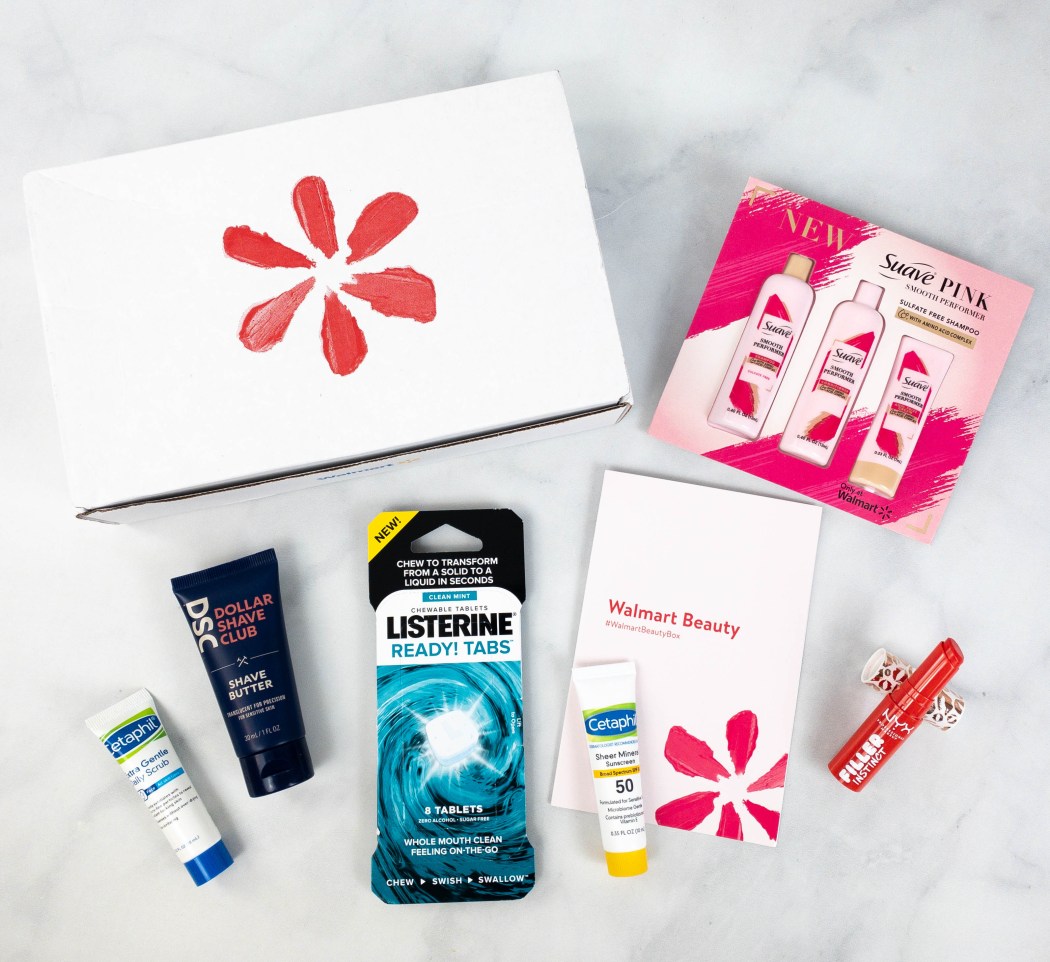 Image from: our review
Sending you the best beauty products of each season, Walmart Beauty Box teamed up with trusted brands to deliver nothing but useful products for your seasonal beauty needs. Each month, you'll receive an amazing array of hand-selected essentials to help you keep looking fresh and glowing all through the season! Aside from the beauty samples, they'll also give tips on how to use the products, as well as information about other items sold on Walmart!
This beauty box is a little hit or miss – be sure to read over our Walmart Beauty Box Reviews – but you can't beat $6.98 per box! Sometimes, you'll get samples and some coupons, while in other seasons, you'll score with a full-size product.
Price: The box is $6.98 per quarter, and shipping is free!
---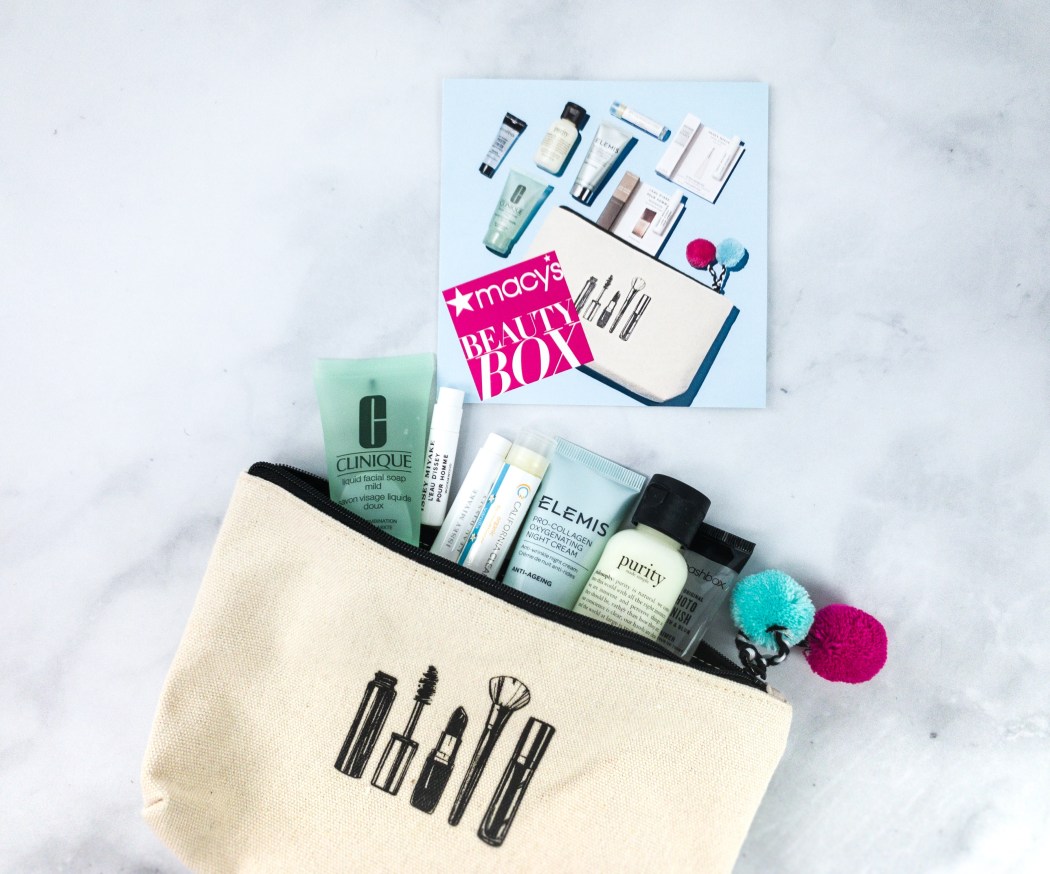 Image from: our review
Macy's Beauty Box continues to blow beauty junkies away every month with 5 deluxe beauty samples, a bonus item, and a cute and chic collectible cosmetics bag! They feature some of the most-loved beauty brands in their boxes, including Yves Saint Laurent, Clinique, and Origins. The beauty box comes as a monthly surprise, and you'll never know what's inside the package not until you unbox and empty it. All samples are in line with the month's theme and are chosen by their beauty experts. If you also regularly buy other stuff from Macy's, you're in for a treat because they include an exclusive $5 beauty coupon in the box, which can be used on your next $20+ beauty purchase online and in-store.
Head on to Macy's Beauty Box Reviews for more info.
Price: Five deluxe beauty samples, one bonus item, and a collectible cosmetics bag delivered to your door for $15 per month.
---
Image from: So Susan Color Curate
So Susan Color Curate is a monthly subscription that delivers 4 full-sized innovative, color-intense products that are carefully packed by hand in a limited-edition make-up bag with the theme printed on it to give inspiration and help revamp your beauty regimen. They combine highly concentrated color pigments with nourishing skin ingredients such as healing plant extracts, bioferments, and natural botanical oils to give you products that'll keep skin looking healthy and smooth. Review your bags and earn points to redeem discounts on any full-priced purchases. With this subscription, you can enjoy and flaunt colors without compromise!
Check out So Susan Color Curate Reviews for more details.
Price: The subscription costs $20.95 per month.
---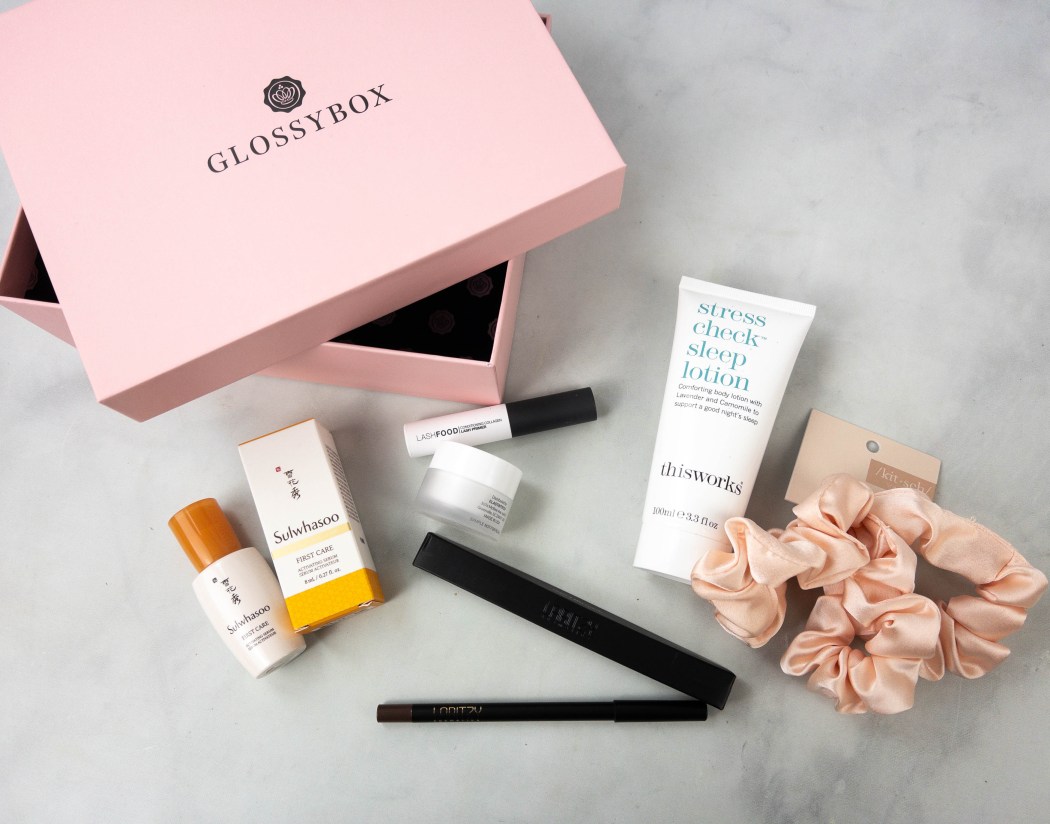 Image from: our review
Imagine getting all the best luxury samples from top beauty brands! GLOSSYBOX even packs beauty samples in a gorgeous themed box every month, making things more exciting for every beauty enthusiast. Each box is curated by their in-house beauty experts and contains at least 5 samples, including makeup, skincare, and hair care. Packed with so much value for only $21, this subscription is a great choice for anyone looking into trying luxury beauty brands without breaking the bank! Subscribers are also in for some extra perks, including priority access to Limited Edition boxes, exclusive offers & discounts, and the chance to earn GLOSSYCredit each month when completing surveys or leaving reviews.
Read GLOSSYBOX Reviews to find out more.
Price: Subscriptions start at $21 per month, with savings for longer plans. Free US shipping.
Deal: See special savings on your subscription - just enter code on site! Deal applies automatically, just visit and subscribe.
---
And that is our list of the best Birchbox alternatives! Which of these Birchbox alternatives will you be trying? Are there any boxes you would add to the list?
See more lists of the best subscription boxes!
Say hello To More Beauty Subscriptions!