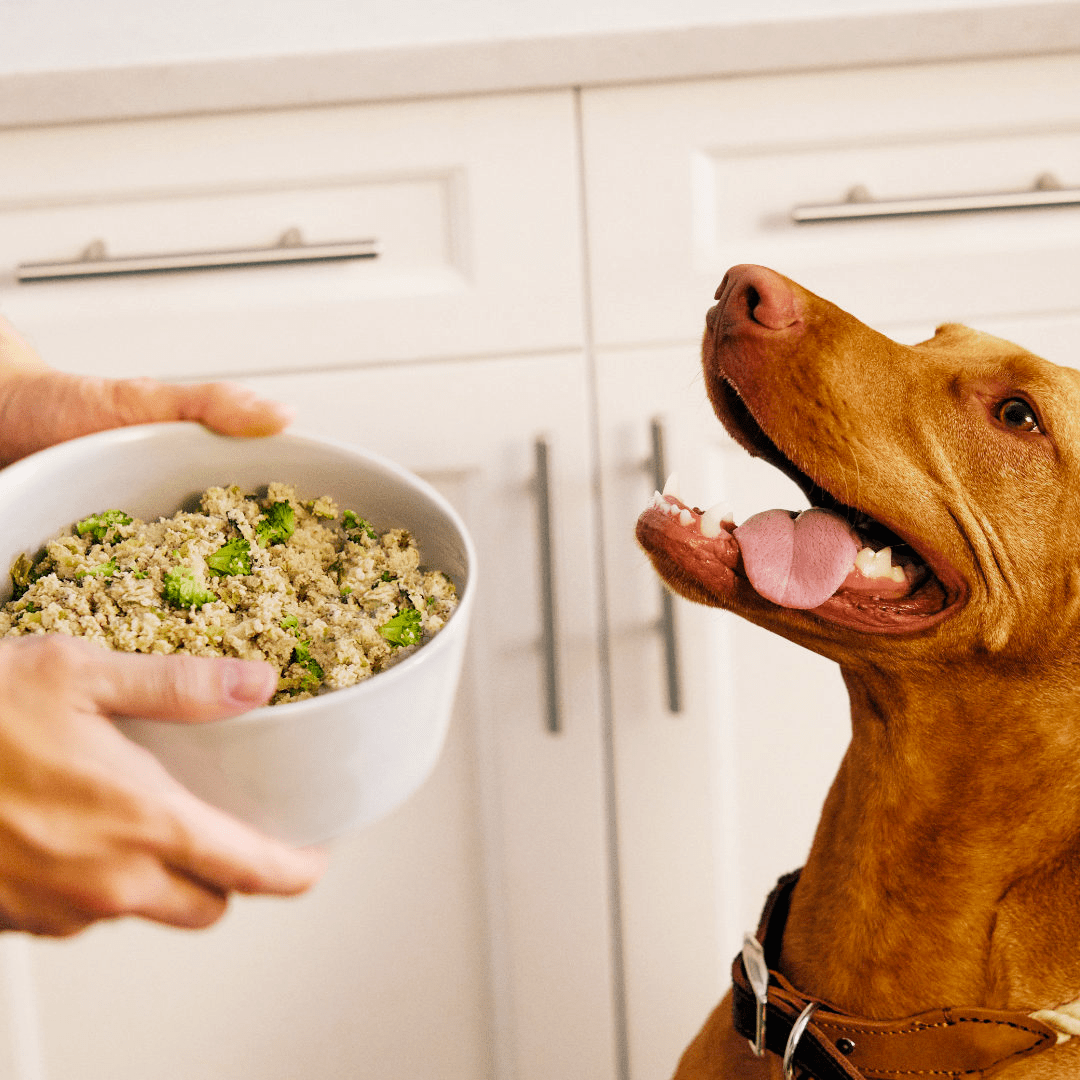 The Farmer's Dog, a subscription service that delivers fresh and healthy food for dogs has an amazing deal for you. You can let your pups enjoy fresh food without any preservatives and are made with human-grade ingredients without the hassle!
Save 50% off your first box! No coupon code needed, just use this link to sign up for vet-developed fresh dog food!
The Farmer's Dog subscription, created by two dog owners themselves, promises to deliver balanced, freshly made pet food with simple recipes, guided by science, and driven by love. Plans start at $2/day and include free shipping. Each dog is different, so full-meal pricing will depend on a variety of factors — age, weight, activity, and more.
Get started with The Farmer's Dog and save 50% off!
The Farmer's Dog meals are vet-developed with USDA ingredients to make sure it is right for different combinations of breed, age, activity level, ideal weight, and sensitivities.
With human-grade food in human-friendly packaging, the food is safe enough for humans to eat but is more nutritionally complete and balanced for dogs. Plus, it's easy to serve— just open and pour! Meals are designed based on the dog profile that you create. That means the meals are pre-made and pre-portioned to their calorie needs. Subscribing to The Farmer's Dog can help you in providing the best dog food that your dogs deserve. Meals are delivered to your door within days of cooking. They are quickly frozen (never deep frozen!) so they get to your pup safe. Check out our review of The Farmers' Dog to find out more about this fresh dog food subscription box!